Budgeting for Christmas gifts can be quite challenging, but a little effort and research can go a long way. If you want to make your holiday shopping even easier and more wallet-friendly, subscription box gifts are the best picks! You'll get your Christmas gift shopping taken care of (totally hassle-free), and it's full of surprises! No more long lines to wait in – all will be delivered straight to your recipient's door in giftable boxes!
To gift every person on your list this holiday season, we've gathered some of the best subscription box gifts for $50 or less! These are the kind of gifts you'll be proud to give because they keep on giving!
For other affordable gift ideas, check out our list of subscription box gifts for $15 or less. Be sure to check out our guide on subscription box gifting for tips and ideas!
The Best Subscription Box Gifts for $50 or Less!
---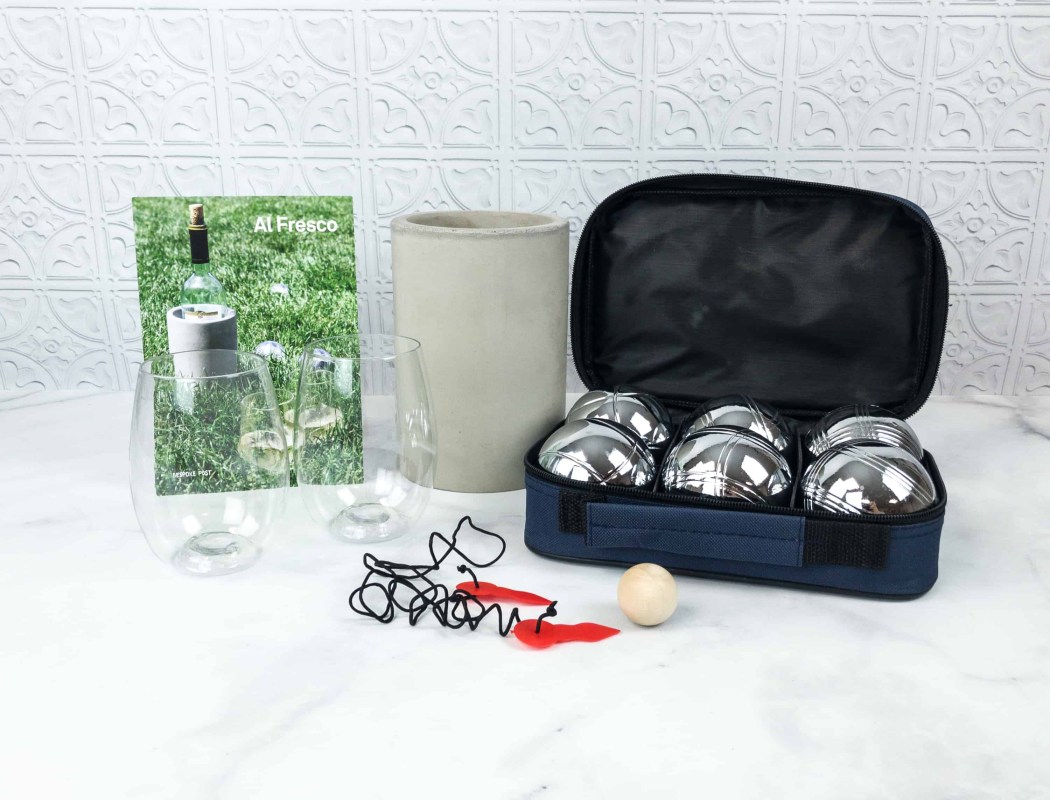 Image from: our review
For: Discerning individuals who love handcrafted small-batch goods with a throwback air.
Why We Love It: Bespoke Post is all about elevating small parts of every day with high-quality crafted gear, accessories, and goods. It's technically a subscription box for men, but most selections are totally gender-neutral. It has a unique model that allows subscribers to select what kind of boxes they're most interested in, making sure they'll only get what's right up their alley. Some of the past boxes have included bar mixology, fashion accessories, charcuterie entertaining, and more. If you want to see past box contents, you can check them out on Bespoke Reviews.
Gift It: Send a Bespoke Post gift! You can send a 3, 6, or 12-month subscription.
Price: Boxes cost $49 (+ tax and $4.95 shipping).
Deals:
Save $9 on your first box! Use coupon code FREEBEER.
Get a Mystery Box with your first Club shipment! Use coupon code BOXFREE.
---
Image from: our review
For: Every wine enthusiast who has exquisite taste!
Why We Love It: Winc is a monthly subscription that takes the guesswork out of any wine lover's way by sending unique wines best suited to their own palate profile. There are series of questions upon sign-up, defining one's tastes so they can customize wine selections that are up to the subscriber's liking. It's also up to the subscriber how many reds and whites they want in their order. Winc also offers low-sugar wines, which means any wine lover can cut down sugar without cutting down on wines. Check how this subscription works by reading Winc Reviews.
Gift It: You can grab Winc gift cards and gift packs here.
Price: The monthly membership fee is $59.95. A bottle starts at $13/piece. Order 4 or more bottles for free shipping.
Deals:
---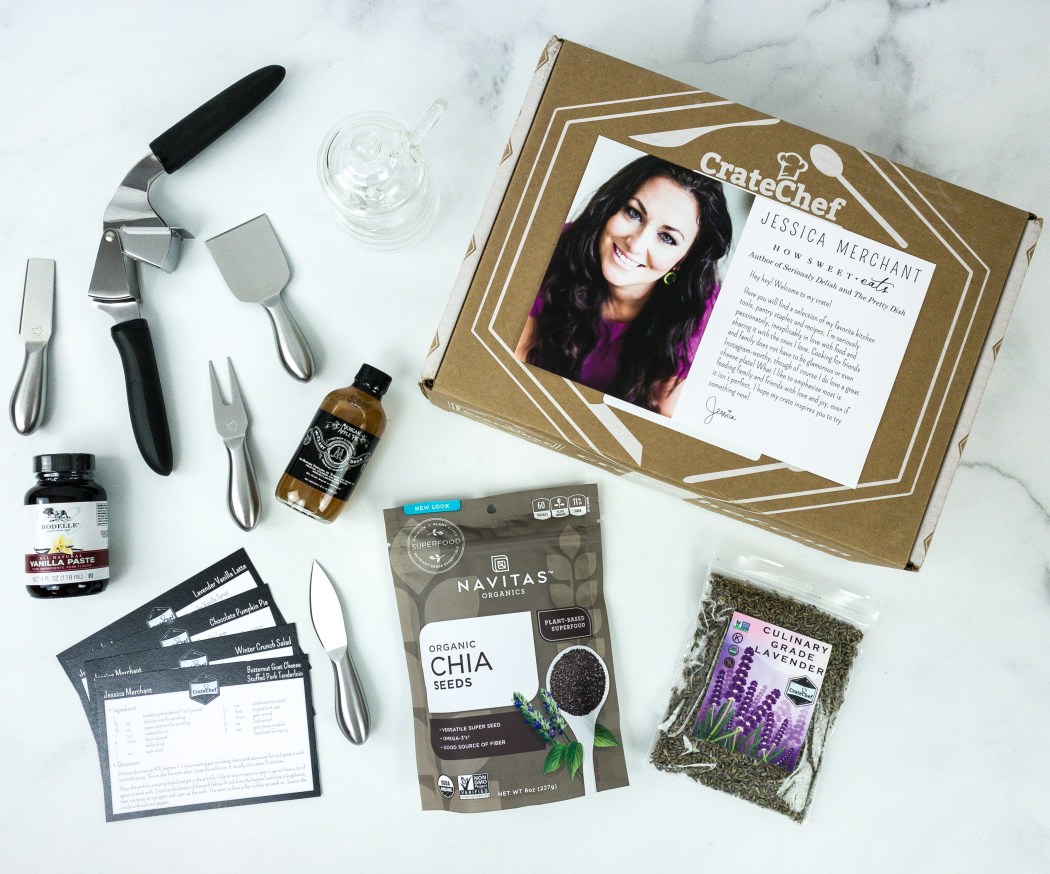 Image from: our review
For: Home cooks looking to luminaries of the cooking world for inspiration.
Why We Love It: With CrateChef, anyone can nourish their inner chef! This bi-monthly subscription delivers a box curated by big-time chefs filled with the chef's favorite local artisan food products. Each box contains 5-7 items, including their favorite seasonings, sauces, ingredients, and recipes by the chef himself. They also throw in some useful kitchen items and a personal letter, letting the subscribers know why each product is chosen. Learn more about the subscription when you visit CrateChef Reviews.
Gift It: Send CrateChef as a gift! Choose from 1, 3, and 6-month gift subscriptions!
Price: Bi-monthly subscription is $49, 3-box subscription for $141 ($47 per box every month), and 6-box subscription for $270 ($45 per box every month).
Deal: Get 10% off your first order! Use coupon code HELLO10.
---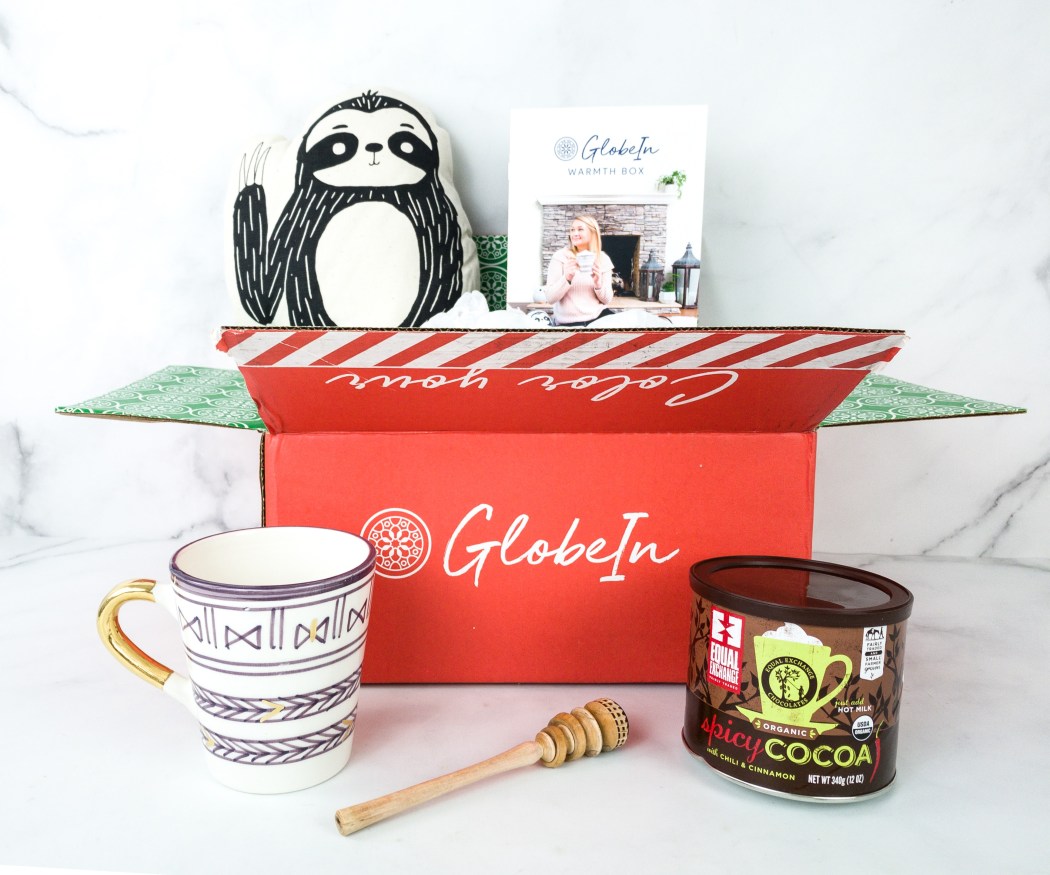 Image from: our review
For: The aspiring artisans and handicraft lovers! 
Why We Love It: GlobeIn Artisan Box Club is committed to empowering artisans from around the world by providing them with a global distribution network for their goods. They source all the products either directly from artisans and cooperatives or through a network of partner organizations, so you're helping support entrepreneurship. Each box contains a themed collection of 4-5 items crafted by artisans from around the world. Subscribers can also customize their shipments and choose add-on products. Check out GlobeIn Artisan Box Club Reviews to know more.
Gift It: Send a GlobeIn box as a gift!
Price: The subscription costs $40 a month. Subscribe to longer plans for more savings!
Deal: Get 50% off your first box on any 6+ month Artisan Subscription Box! Use coupon code TRYUS50. Valid to new members only.
---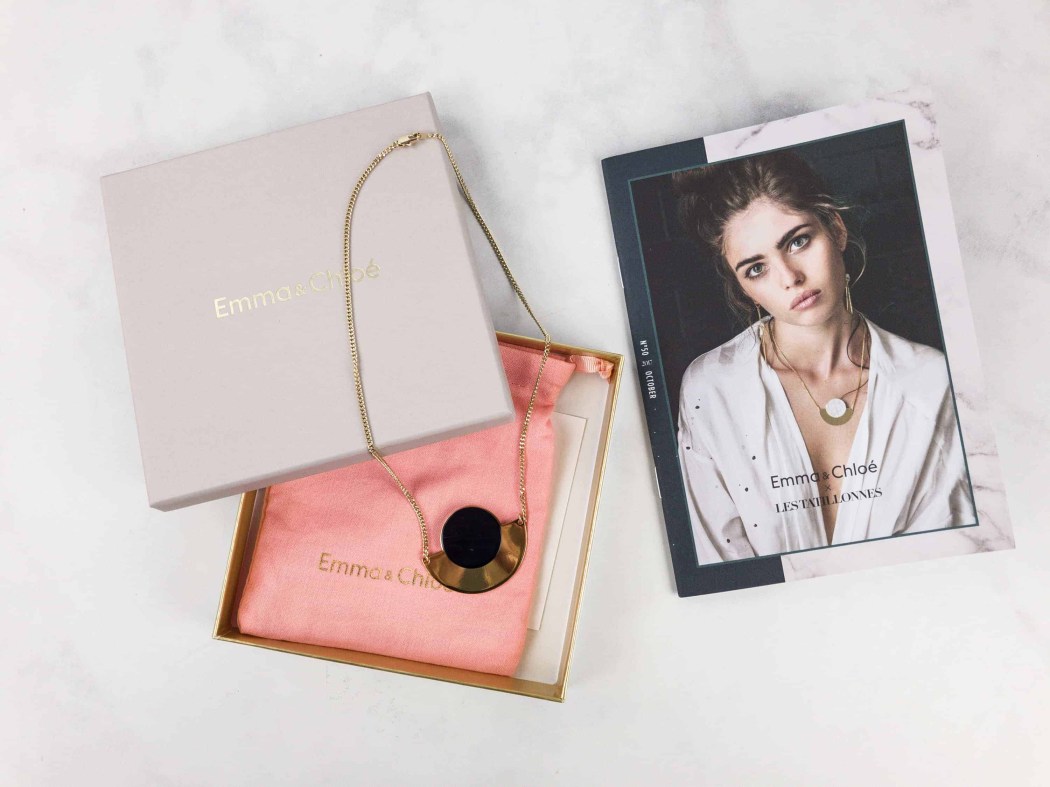 Image from: our review
For: Who's into dressing up like a Parisian and a fashionista!
Why We Love It: Where else can you find French fine designer jewelry at an affordable price!? Emma & Chloe transport anyone to a luxurious jewelry shop in the heart of France without leaving the comforts of their home. They'll send amazing pieces that are exclusive creations of up-and-coming French designers – perfect accessories to complete anyone's Parisian look! Be in love when you see past precious jewelry on Emma & Choe Reviews!
Gift It: Send Emma & Chloe as a gift!
Price: Get a new piece of jewelry every month (valued from $50 to $200) for $35.
---
Image from: our review
For: Make-up and beauty fans – especially eyeshadow lovers! 
Why We Love It: BOXYCHARM's value is amazing for the small price – and nearly everything is a full-size product! Subscribers will receive 4 to 5 full-sized beauty products from well-known, popular, chic, and up-and-coming brands each month. Items are selected based on current and emerging trends and often include full-size palettes and makeup tools, like high-quality brushes and magnetic pan holders. Aside from makeup and cosmetics, they also include nail care, skincare, haircare, fragrance, and more. It's always a great variety of high-end products from the best beauty brands without paying the full price! Visit BOXYCHARM Reviews to see the different beauty brands they work with!
Gift It: Send a BOXYCHARM gift here!
Deals: Rarely a deal, be sure to subscribe to Hello Subscription notifications for Boxycharm, just in case!
Price: Subscription costs $25 a month, with minimal savings for longer subscription plans.
Deal: Get a FREE Gift with Boxycharm - enter code on site! Deal applies automatically, just visit and subscribe.
---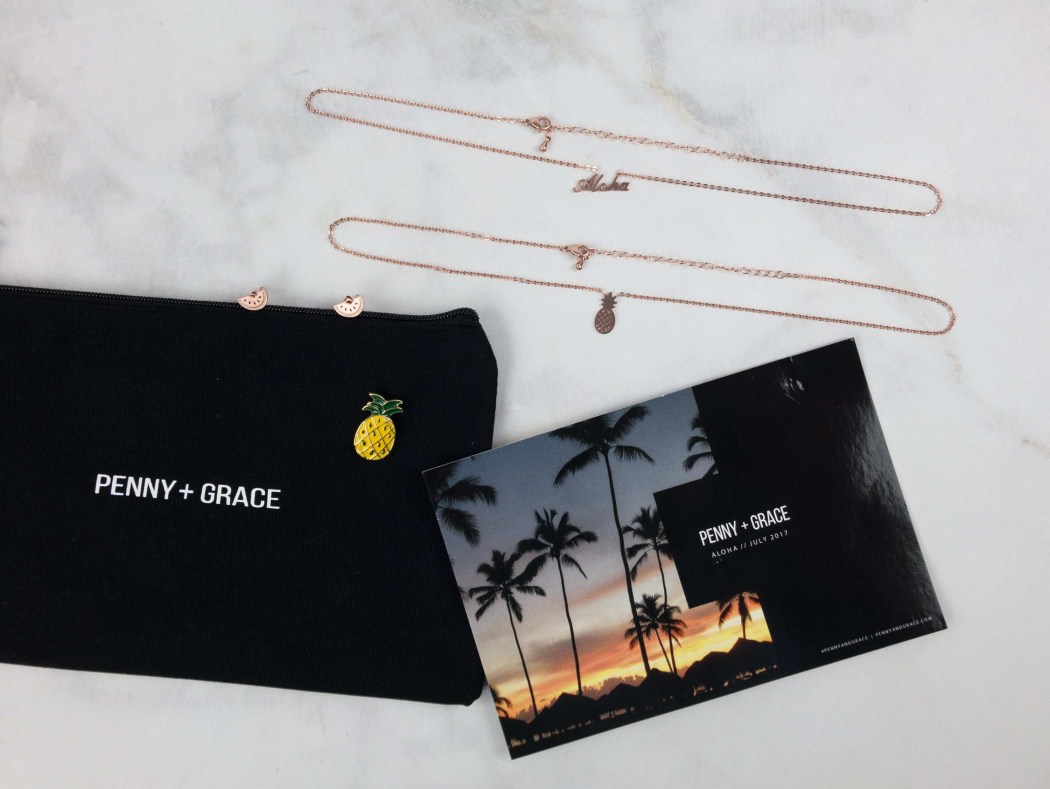 Image from: our review
For: Those who love fun and versatile jewelry for everyday wear!
Why We Love It: Every Penny + Grace box has a trio of beautiful and delicate gold-dipped jewelry that recipients can wear every day, tailored to their color/metal preferences. Mix and match the pieces or layer them with other accessories – they'll still look gorgeous! These jewelry pieces are made from 100% lead- and nickel-free materials, so even those with sensitive skin can wear them. Subscribers can also opt for no earrings if they wish so. Find what they've sent for the previous months when you see Penny + Grace Reviews.
Gift It: Send a Penny + Grace Gift subscription as a gift!
Price: Receive 3 tailored jewelry items (with a minimum value of $80+) according to your color & metal choice every month for $29.99.
---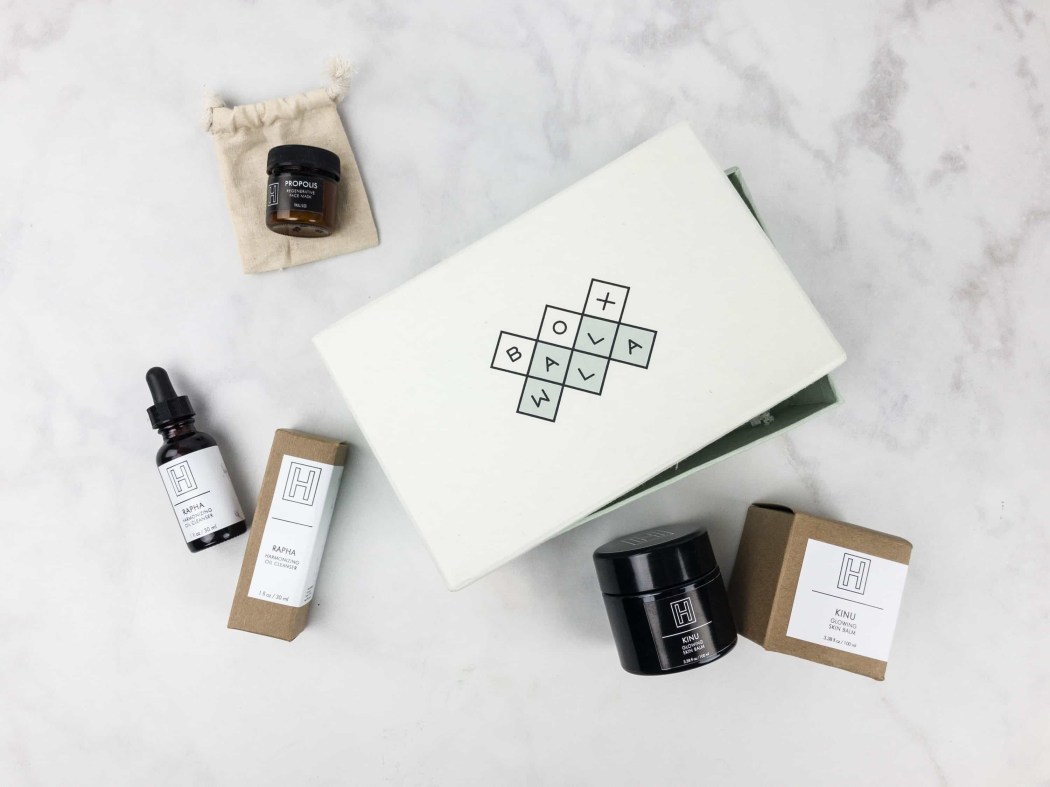 Image from: our review
For: Every person who supports beauty and artisans all over the world!
Why We Love It: Boxwalla selects the most nourishing beauty and skincare items for one aspect of one's beauty ritual and packages them in a splendidly giftable box! Products are carefully crafted by artisans from all over the U.S.A., using plant-based ingredients that are always cruelty-free. This beauty box finds unique, top-quality luxury green beauty and delivers fantastic value and products that really work – no questions asked! Wondering what items are included inside the past shipments? Take a look at what's inside each box on Boxwalla Reviews.
Gift It: Send a Boxwalla Beauty gift at the checkout by selecting the "gift" checkbox! Boxes are billed bimonthly.
Price: Shipped every other month for $49.95!
---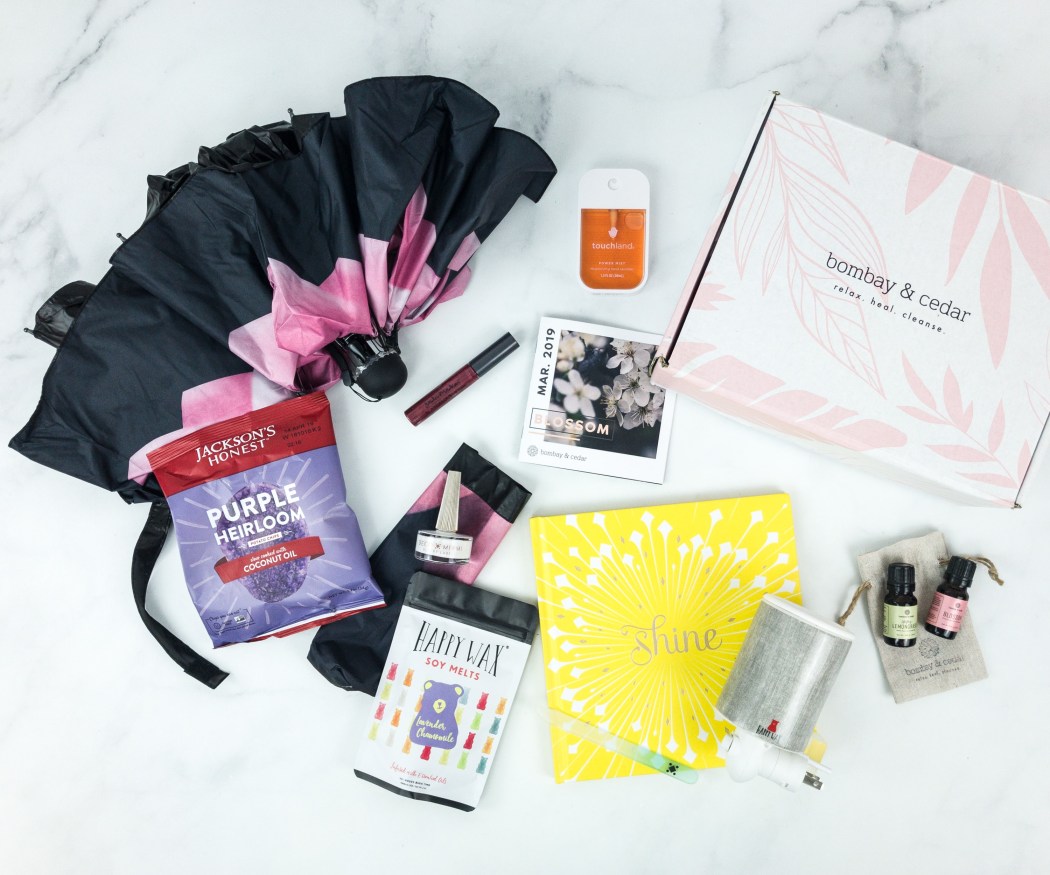 Image from: our review
For: Every sophisticated woman we know in our lives!
Why We Love It: Let someone experience changes in their lifestyle when you give them Bombay & Cedar. It is a luxurious lifestyle subscription box that features vegan, cruelty-free, and deluxe products. Each box focuses on a theme and gives 5-6 products along with two essential oils. Items may include skincare, snacks, home goods, and more. It's one perfect way to gift relaxation, healing, and cleansing! To learn more about this subscription, read Bombay & Cedar Reviews.
Gift It: Send a Bombay & Cedar Lifestyle Box as a gift here.
Price: Get the box monthly for $44.95, or prepay for 3, 6, and 12 months to get savings! Shipping in the US is free, $10.95/box in Canada, and $17.95/box for international shipping.
Deals:
Get 15% off your first order! Use coupon code HEY15.
Get 10% off your first subscription order! Use coupon code HSLOVE10.
---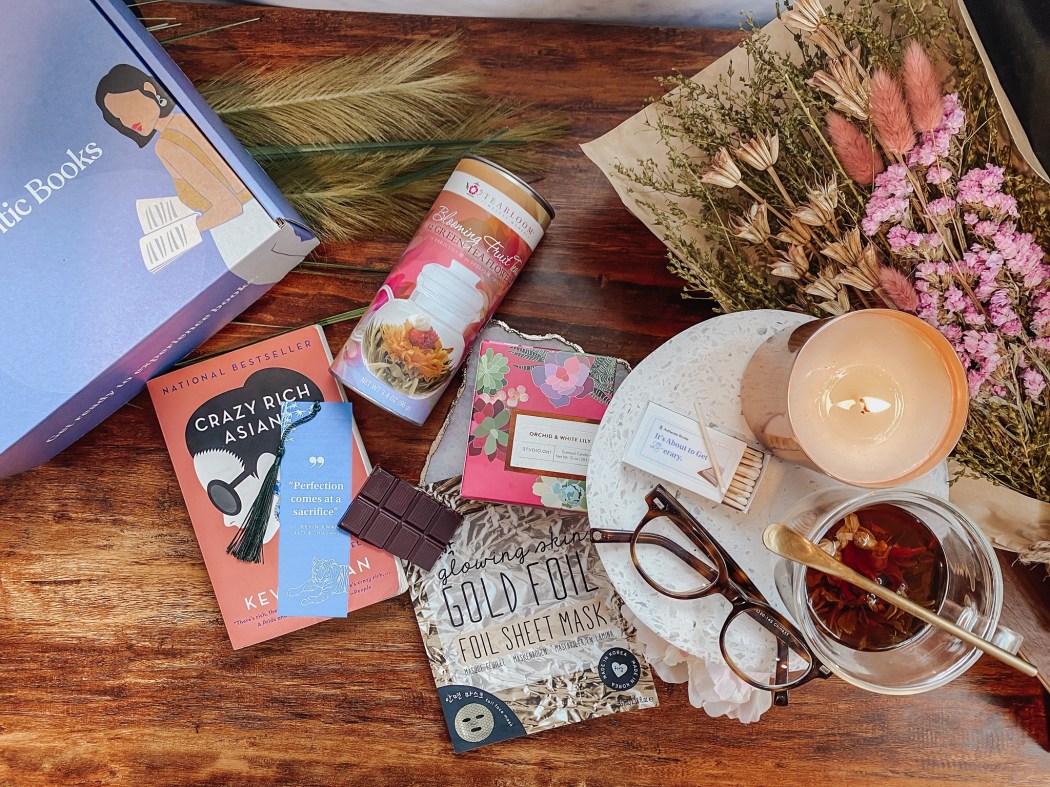 Image from: Authentic Books
For: Powerful women who enjoy reading!
Why We Love It: Authentic Books is a monthly subscription that touches all of the senses – sight, taste, smell, touch, sound, and a bonus to the heart by delivering curated boxes that gives incredible experience. Each box includes a book, along with high-quality items like a custom bookmark, aromatic candle, delectable treats, a custom playlist, and a whole lot of experience! This subscription also touches the heart of any subscriber as 5% of the membership fee will be donated to support girl's education.
Gift It: Give Authentic Books as a gift!
Price: Choose from 3 different monthly subscriptions: Mini Experience $39, Full Experience $49, and Premium Experience for $59.
---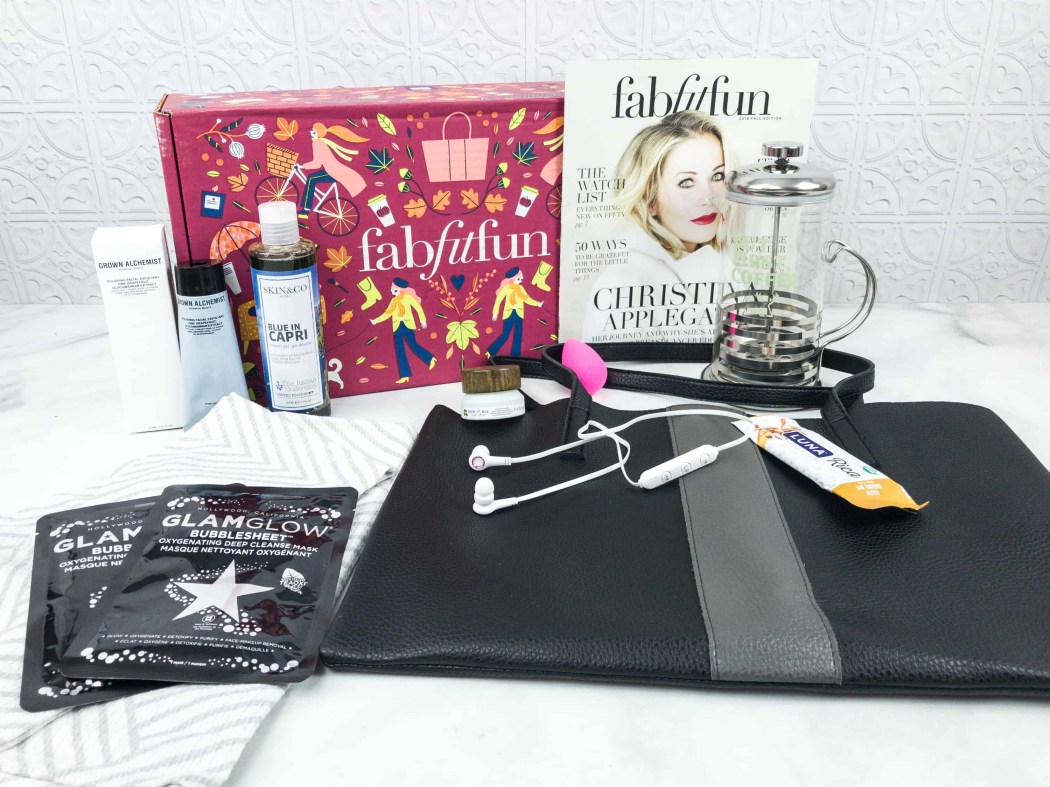 Image from: our review
For: The fun, fit, and fabulous woman!
Why We Love It: FabFitFun's box is always packed with an insane amount of value and consistently includes fun and covetable products. From makeup to skincare to wellness to home decor and more, each box is totally worth it! It comes with full-sized premium products, delivered 4 times a year. This subscription allows members to choose some products and add-ons they'd like to include in their box, and the others are FFF picks. Take a glimpse of FabFitFun Reviews to get a better grip of what comes inside.
Tip: This box is also amazing for picking up with the intent of splitting up for smaller gifts!
Gift It: Subscribe to FabFitFun Box here – there are no gifting options, so you'll need to remember to cancel (set a reminder!).  If you're a current subscriber you can order extra boxes from your FabFitFun account!
Deal: Take $10 off your first box. Use coupon code FAB10.
---
See more fabulous subscription box gift ideas in our Holiday Subscription Box Gift Guide!
Say Hello to More Subscription to Gift this Holiday Season!