On a budget this year? You can still get the best gifts to give this holiday season that are priced just right for your budget but still offers real value! You don't need to shell out big bucks to give awesome gifts – these practical subscription box gifts for $15 or less will help you with the gifting process!
Show More (8 items)
No need to worry, these boxes are not limited to one type of item only – some boxes offer beauty products, while some feature clothing and accessories! There are even book subscriptions, as well as yummy snack boxes. So check out the list of the best subscription box gifts that cost $15 or less, but still keep on giving!
The Best Subscription Box Gifts For $15 And Under!
---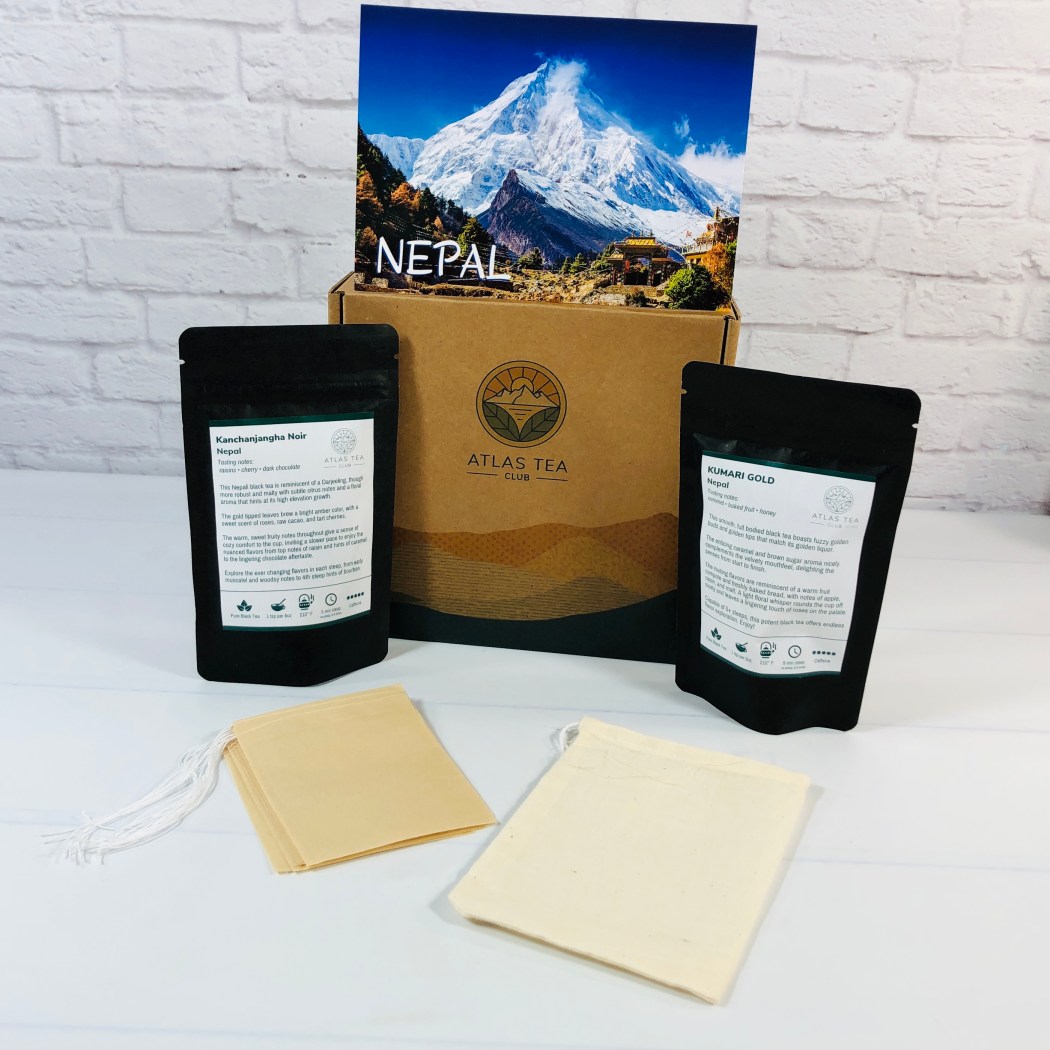 Image from: our review
For: The tea lovers of the world!
Why We Love It: Atlas Tea Club will take anyone on an exciting journey towards the world of tea! Subscribers will not only be tasting new tea flavors each month, but they'll also learn about cultures and the communities of the world. Each box is a curation of the world's best single-origin tea, and it includes 2 new tea flavors you can't find anywhere else, accompanied by tasting notes, a postcard, and steeping tips. Every cup of tea will help them transport into a new country and experience a culture that's different than their own. With this tea club, they can finally say that it's their cup of tea!
Gift It: Send Atlas Tea Club as a gift here
Deal: Get 50% off your first subscription purchase! Use coupon code HELLOSUBSCRIPTION50.
---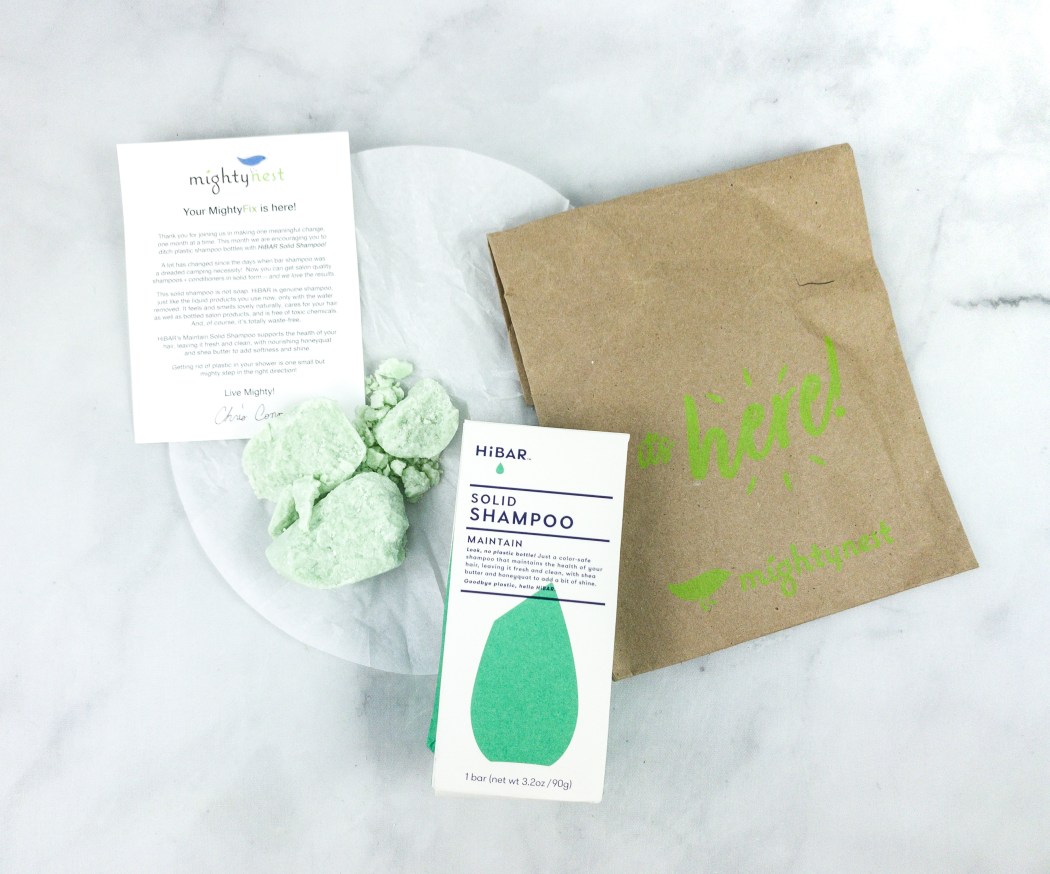 Image from: our review
For: Those who want to start an eco-friendly lifestyle!
Why We Love It: Mighty Fix offers one green product every month with the aim to help families live healthier. They encourage everyone to live green by sending eco-friendly items that promote health and wellness, from plastic-free containers and reusable bags to zero-waste shampoo and soap bars, and more! Each monthly package is guaranteed to be valued more than the price paid for the subscription! On top of being mindful of people and the planet, they donate 15% of the proceeds to a school of your choice. Shipping is free, and add-on items ship free, too!
Gift It: Grab a Mighty Fix gift card here
Deals:
Get your first month for $3! Use coupon code HELLOSUB3.
Get 3 months FREE with an annual subscription (save $33)! Use coupon code FIXAYEAR.
---
Image from: our review
For: Every woman who loves rustic and handcrafted jewelry!
Why We Love It: Fair Trade Friday Earring of the Month is committed to empowering women around the globe by providing jobs and an outlet through which they can distribute goods and overcome poverty – they purchase the earrings directly from the artisans, paying a fair price for their handwork. Supporting this cause while getting wonderful earrings every month is definitely a win-win! Snag a pair and let your ears shine. The designs are gorgeous and well-thought-of, and it's hard not to fall in love with every piece!
Gift It: Send a Fair Trade Friday Earring of the Month box gift here
---
Image from: our review
For: Girls and women who appreciate artisan-made items!
Why We Love It: Pura Vida Bracelet Club asks subscribers to choose between two exclusively designed bracelet packs every month or leave it as a surprise! Each pack has over $45 in value and includes 3 hand-picked bracelets from their latest and most popular collection, plus an exclusive monthly sticker. Everything is fun and stylish, handcrafted, easily complements any outfit, and helps support artisans in Costa Rica! What's even great is for every order made, aside from providing sustainable employment to artisan communities, they also give back to charities and help protect the planet.
Gift It: Send a Pura Vida Monthly Club gift here
DEALS:  Save 10% on anything in the shop with coupon code PVSAVE10 (subscription not included) or subscribe to notifications for potential holiday deals!
---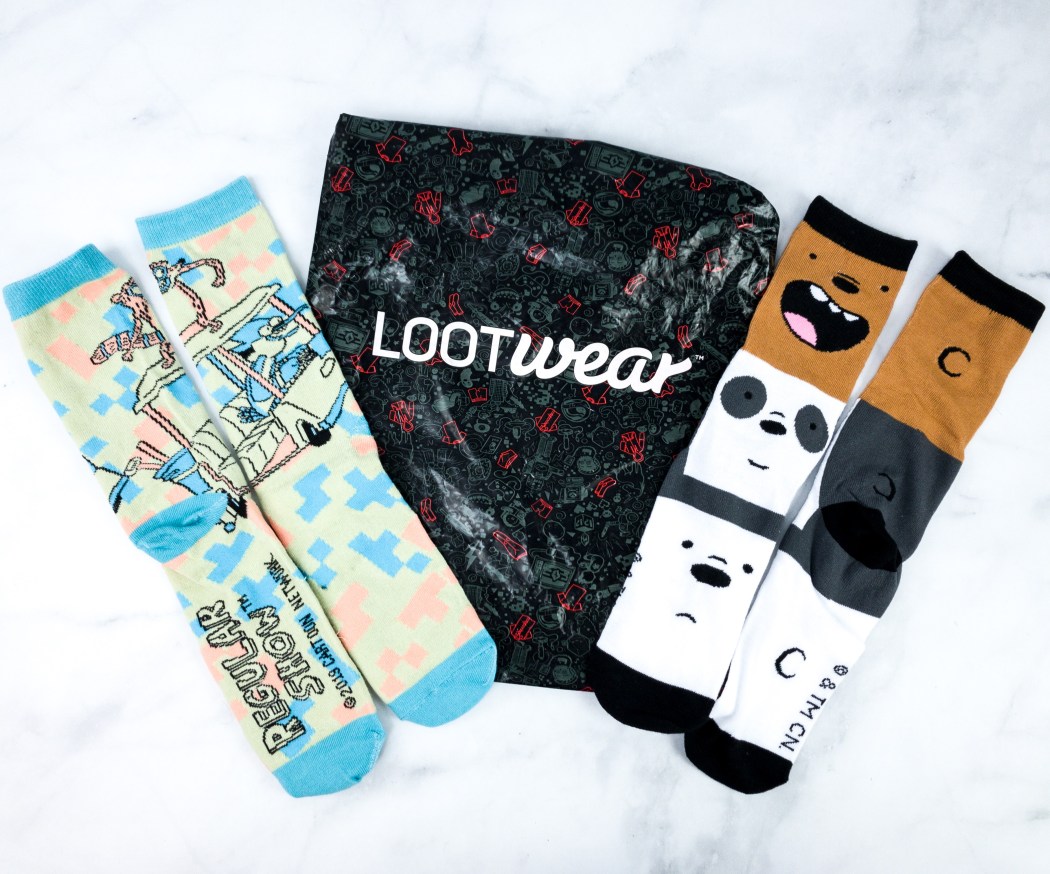 Image from: our review
For: Discreet geeks!
Why We Love It: Geeks can't always let their geek flag fly, and Loot Socks is a great way to get a franchise wearable fix while wearing a (pant)suit! It is a part of Loot Wear by LootCrate, and it is the ultimate sock subscription for geeks! Every month, geeks will be served with two exclusive pairs of fun, nerdy, pop-culture socks in each package, inspired by their favorite movies, TV shows, video games, comics, and more. Styles might include crew socks, dress socks, and sublimated socks.
Gift It: Send Loot Socks as a gift here
Deal: Save 15% on your subscription! Use coupon code HELLOSUBSCRIPTION15.
---
Image from: our review
For: Planner junkies and scrapbookers!

Why We Love It: STICKII Club sends loads of cute stickers in all shapes, colors, and sizes that fit one's style, mood, and personality! It's one of the best subscription choices for journal/planner enthusiasts and crafty people because the package sometimes includes a few extra stationery items, like washi tape samples or custom-shaped paper clips. Every sticker pack is different, so choose which style to gift the scrapbooker in your life – cute, vintage, or pop! It's cuteness overload!
Gift It: Send STICKII Club as a gift here
---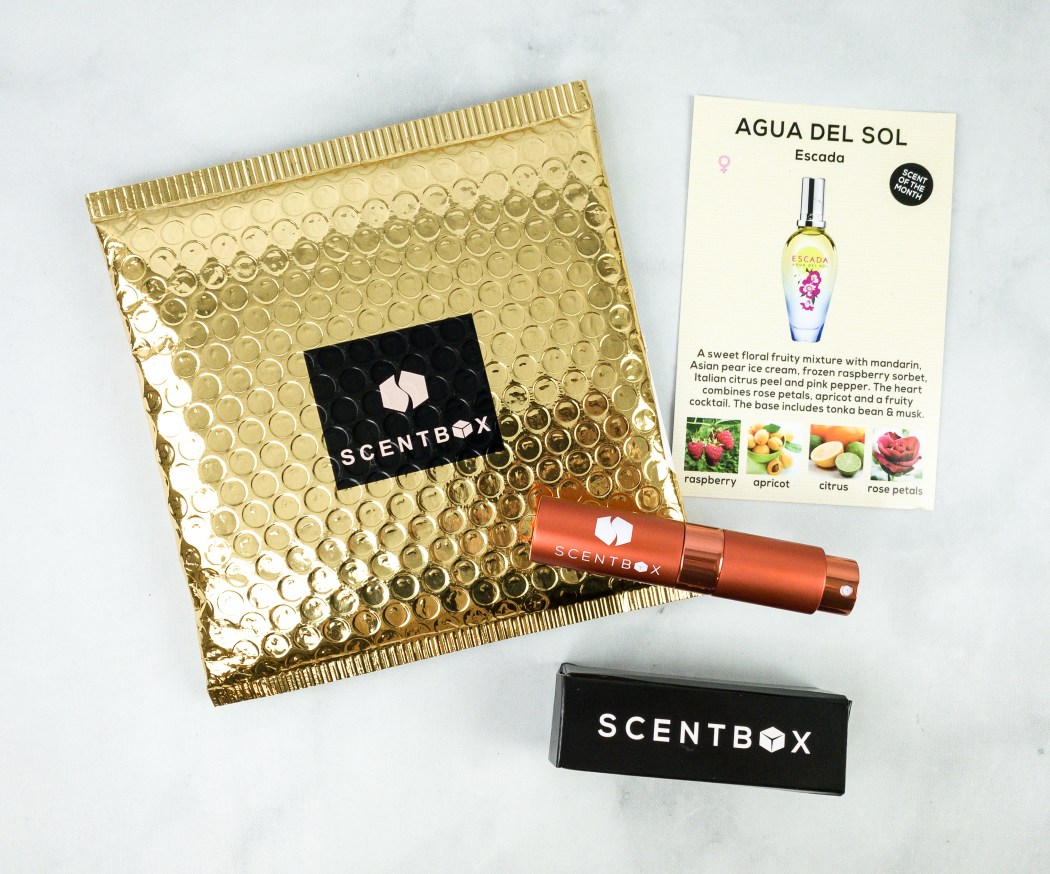 Image from: our review
For: Anyone who wants to smell nice every time!

Why We Love It: Looking for a fun way to enjoy new fragrances? Scent Box provides a great way to try out new scents monthly! This subscription offers affordable elegance in the form of a handy atomizer anyone can carry around wherever they go. Each 8ml elegant refillable travel spray contains 100% authentic new designer fragrance that'll last for a whole month. It's a great subscription to rely on for trying a variety of scents before committing to a full-sized bottle!
Gift It: Send Scent Box as a gift here
Deal: Save 50% on your first box! Use coupon code SCENT50.
---
Image from: our review
For: Dog person wanting to surprise his pet!
Why We Love It: Pet Treater Dog Pack lets dog parents customize boxes based on their dog's size and food allergies. Each box includes a variety of 3-4 items, including fun toys, delicious treats, and surprise goodies! Also, you get the best of both worlds, as the items they send are a balance of fun and practical, hand selected for your dog's enjoyment! Deluxe Dog pack is also available with 5-8 quality items.
Gift It: Send a Pet Treater Dog Pack gift here
Deal: Get 10% off your first month! Use coupon code DOGPACK10.
---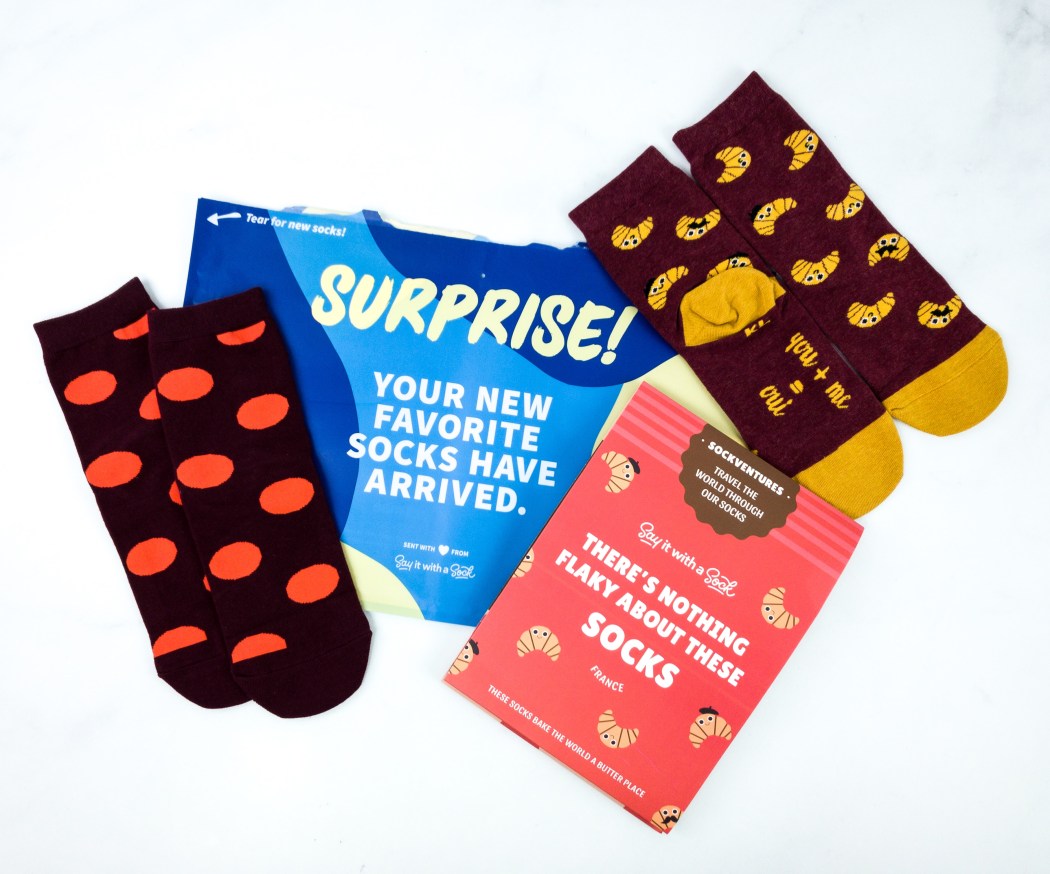 Image from: our review
For: Fancy sock addicts!
Why We Love It: Say It With A Sock is a monthly subscription box that lets anyone customize their own sock! Providing comfy socks made from the highest quality combed cotton every month, anyone – men, women, and kids, can pair with their fave footwear. Recipients can pick their own choice of socks: patterned ones or graphic socks. No socks suck with every unique design they offer.
Gift It: Send a Say It With A Sock gift here
Deals:
---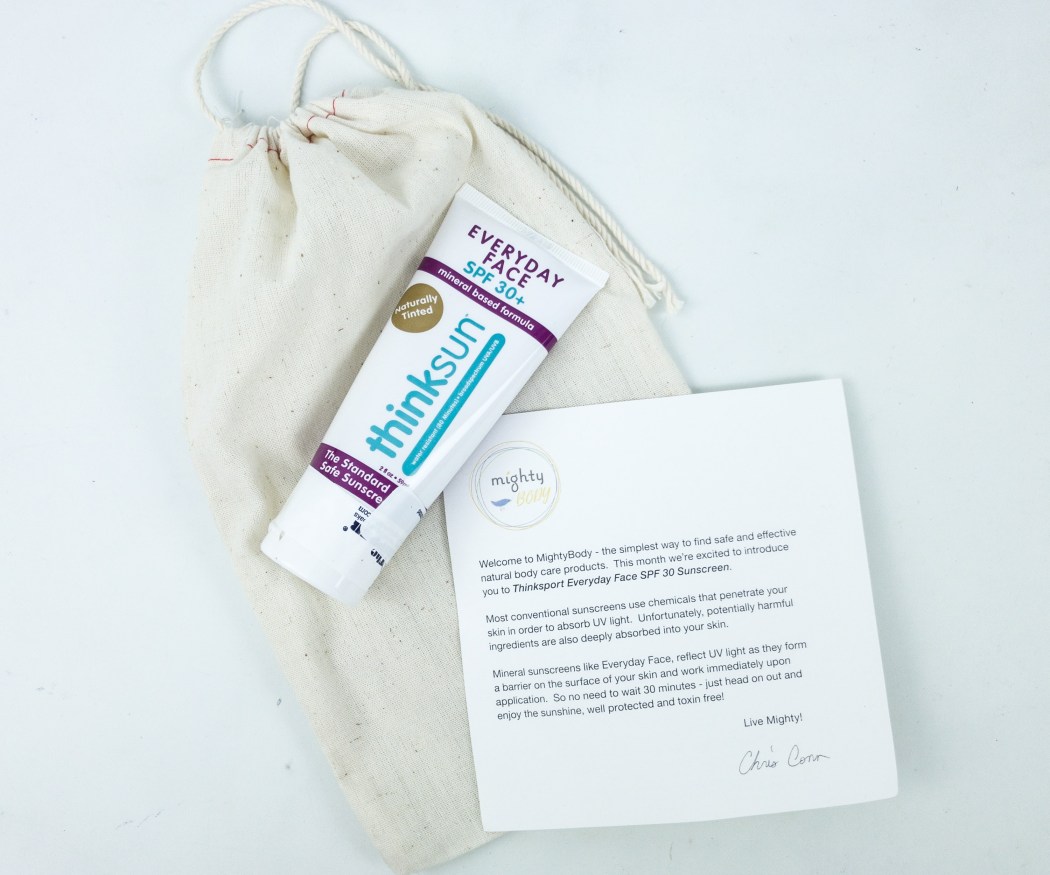 For: Everyone who genuinely wants to be vigorous using only eco-friendly products!
Why We Love It: Mighty Body is a monthly subscription centered on natural body care that's 100% safe not just for the body but for the environment too! Each month, subscribers can discover one handpicked body care product that actually works. Just complete a profile, so they'll know what the receiver love and what they don't want. Each package also comes with a card detailing the product, plus tips on how to use it.
Gift It: Send Mighty Body as a gift here
Deal: Get your first box for just $2.99! Use coupon code TRYMIGHTYBODY.
---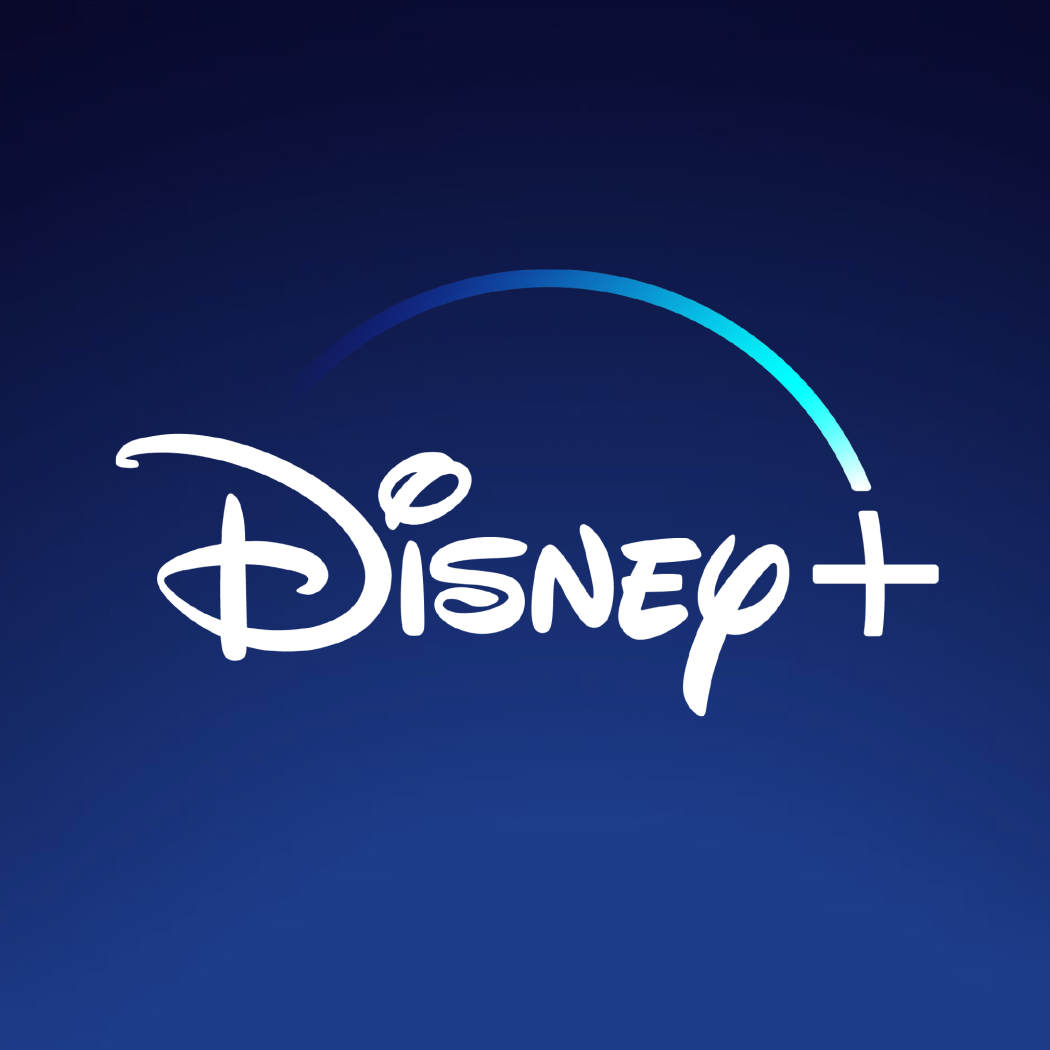 Image from: Disney+
For: All cineholic individuals!
Why We Love It: With Disney+, Disney fans can get unlimited, ad-free viewing of hundreds of movies and series from a library full of 4K UHD titles that are not only limited to Disney Originals but also Pixar, Marvel, Star Wars, National Geographic, and more — so grab some snacks and get ready to binge-watch! Stream from up to four devices simultaneously, and downloads are unlimited, so anyone can bring them anywhere they go.
Gift It: Send a Disney+ subscription as a gift here
Deal: Get Disney+ bundled with ESPN+ and Hulu for just $19.99 per month! Deal applies automatically, just visit and subscribe.
---
Image from: Casely
For: Every meticulous phone lover!
Why We Love It: Keep every mobile phone safe from scratch and make them more stylish by gifting Casely. Each month, they'll send a brand new phone case with unique designs exclusive to members for iPhone and Samsung users, made with premium, hard protective material. Subscribers can choose the style they want – Classic or Bold, or just let them do all the surprise! And good news. For every case purchased, a portion is donated to their charity of the month.
Gift It: Send Casely as a gift here
Deal: Get 50% off your first month of Casely! Use coupon code HELLO50.
---
Image from: our review
For: Who wants to look glamorous every single time!
Why We Love It: Ipsy Glam Bag takes note of subscriber's unique features and personal preferences through a beauty quiz, helping them improve the product offerings each month. Receive 5 personalized and deluxe-sized beauty products, along with a chic beauty bag that fits them all! Items may include skincare, nail care, hair care, and makeup products. They also give an option to choose one of the products. Discover oneself with every beauty item they include in every box!
Gift It: Send Ipsy Glam Bag as a gift here
Deal: Get FREE month of Refreshments when you subscribe to any Ipsy subscription – that's up to $15 value!  Deal applies automatically, just visit and subscribe. FYI, Refreshments is an add-on subscription to your Ipsy membership. Must cancel after trial if you don't want to be charged.
---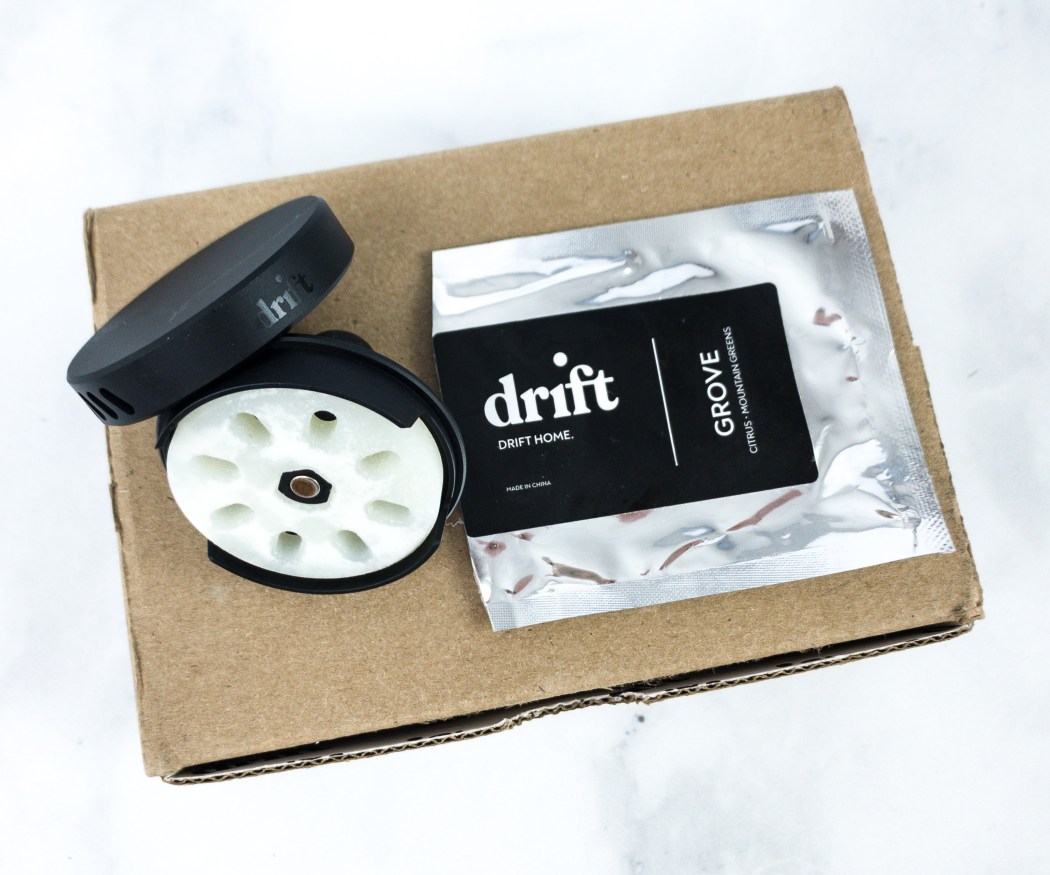 Image from: our review
For: Everyone who likes to smell something fragrant wherever they go!
Why We Love It: With drift, no more foul smell inside cars or rooms! Their formula is free of harsh chemicals and is made of natural essential + fragrance oils to keep cars smelling nice and fresh as one drive for hours. Pick the product that you want to gift – Wood Freshener or Metal Freshener. You can also choose what scents to gift or subscribe with their rotating scent of the month! They also offer a room spray you can carry wherever you go.
Gift It: Send drift as a gift here
---
Don't forget to check out our Holiday Subscription Box Gift Guide for more subscription box gift ideas!