Discover an array of amazing subscription boxes that fit your budget of $10 or less! Who says you have to spend a fortune to enjoy the convenience and excitement of subscription services? These affordable options offer a delightful surprise and are perfect for those on a tight budget. Explore the variety of subscriptions available and uncover great deals along the way!
Show More (23 items)
This curated list features the best subscriptions for $10 or less, spanning beauty, fashion, lifestyle, home, snacks, and more! Explore the options below and find incredible products at prices that perfectly align with your budget.
The Best Monthly Subscriptions for $10 or Less!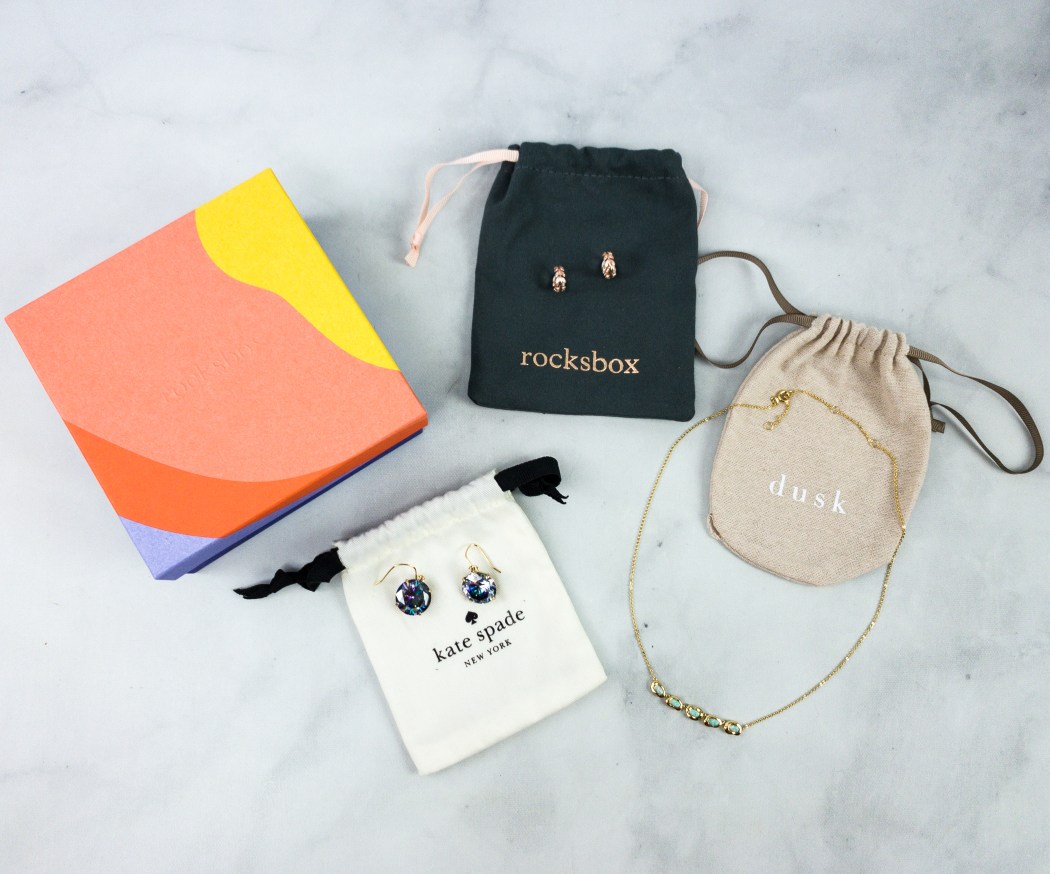 Image from: our review
What You Get: With Rocksbox, you can wear designer pieces as long as you like for a flat monthly fee! This unlimited jewelry rental service lets you have the freedom to express yourself through jewelry and experiment with different looks without breaking the bank. Upon sign up, you will take a quiz to determine your style, and then your stylist will curate a box based on your wish list and tastes. Each shipment comes with three lovely pieces to try out. You can also keep the pieces you love at a discounted price. It's a great way to jazz up your outfits without spending too much!
Deal: Get your first month free! Use coupon code mommysplurgexoxo.
---
Image from: our review
What You Get: FREY is a way to go for laundry care and personal care. They're on a mission to create and deliver everything you need to help enhance your lifestyle without harmful chemicals – all with you in mind! Each product is meticulously formulated to bring a little magic to your everyday woes, from laundry detergents and fabric softeners to shampoo and body wash. Also, they plant a tree for every order. It's truly a great subscription to trust not only for yourself and clothes but for the planet as well!
Deal: Get a Sample Bundle FREE – just pay $1 for shipping! Deal applies automatically, just visit and subscribe. Choose between the Detergent Sample Bundle or the Body Wash Sample Bundle!
---
Image from: our review
What You Get: Allure Beauty Box treats every beauty junkie out there with expert-approved beauty products from both luxury and indie brands with at least $100 in value every month. Each box includes 6 or more top-trending makeup and beauty items with at least 3 that are full-sized, and sometimes, they also include a bonus product or two from a mass brand as a gift! It also comes with a mini-magazine that contains tips and product reviews so you'll have an idea about the products you are getting. And to keep things even more exciting, new members receive a mystery gift that will ship separately from the regular box!
Deal: Get a FREE new member bonus item with your first box! Deal applies automatically, just visit and subscribe.
---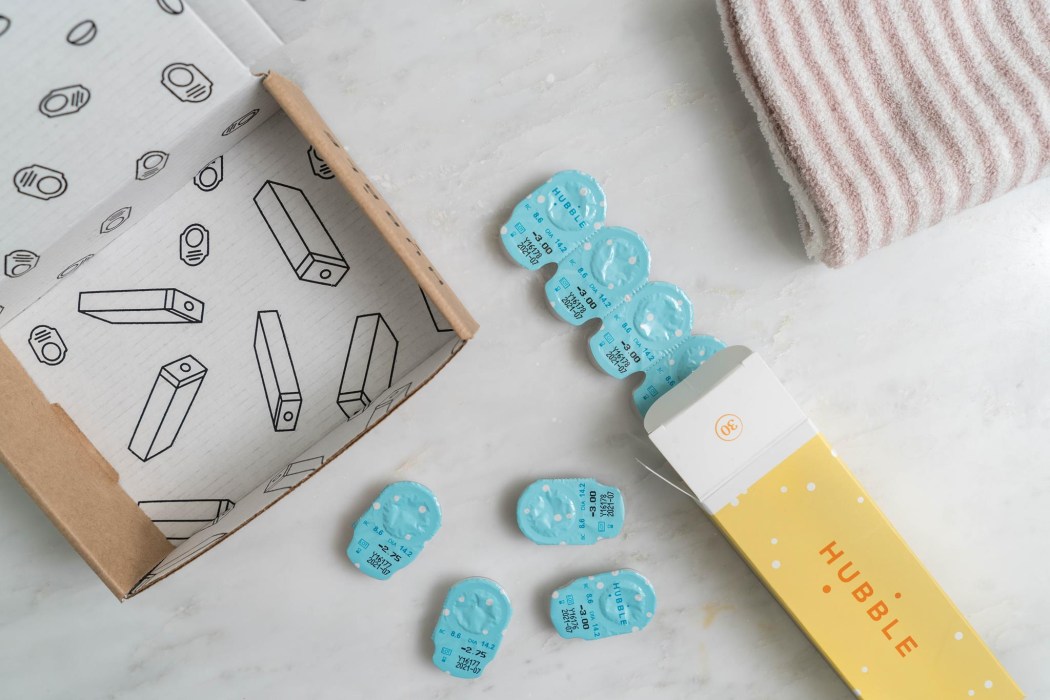 Image from: Hubble
What You Get: Hubble is a monthly subscription that delivers high-quality and affordable lenses made by the FDA-approved manufacturer, St. Shine. Their lenses are made from high-grade hydrogel material and offer UV protection. They also have a thin edge for easy and comfortable wear all day long! After verifying your contact lens prescription, new subscribers' first shipment will include 30 Hubble lenses (15 pairs) for free – only pay $1 shipping! For the next deliveries, you'll receive 60 lenses every 28 days.
---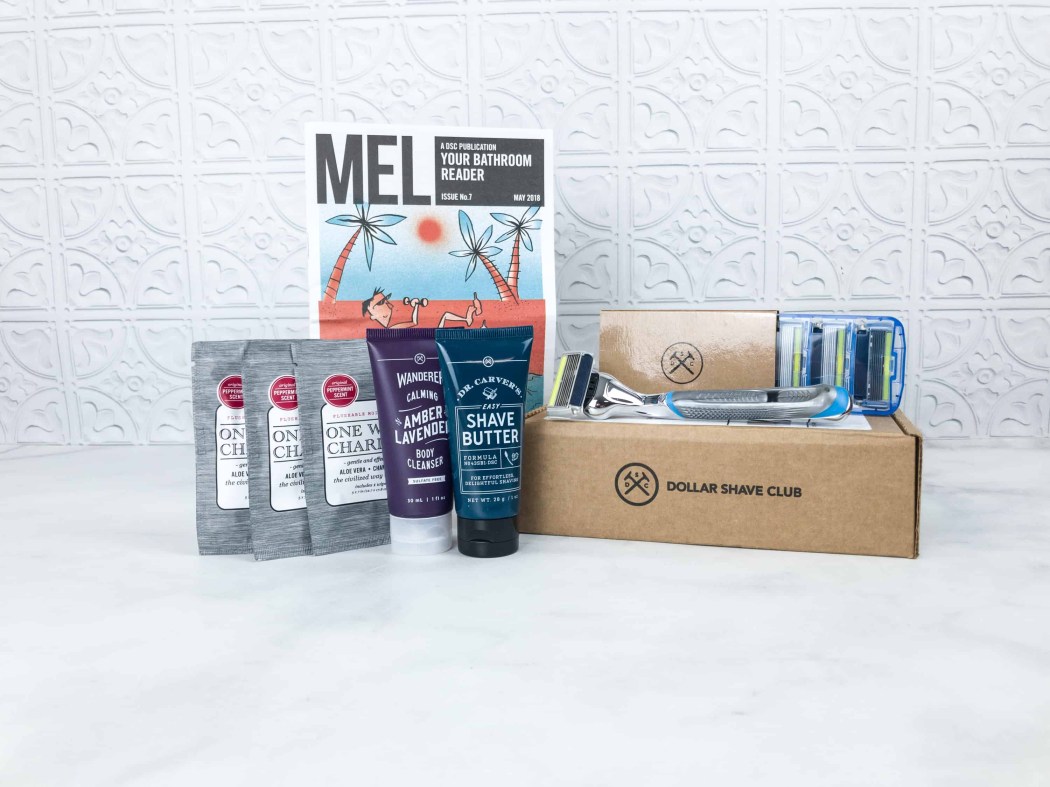 Image from: our review
What You Get: No more hassle shaving beards! Dollar Shave Club offers the best shaving essentials for men. Just tell them how you groom, and they'll recommend the best products to use. You can also get their efficient starter set for a low price, and it includes trial-sized versions of shaving products, the handle of your chosen blade format, and of course, razor blades. Afterward, you will receive a package of replacement blades so you'll never have to deal with dull ones. With this subscription, you can get that clean and refreshing look with every shave!
Deal: Get your first Starter Set for FREE! Deal applies automatically, just visit and subscribe. Just pay the shipping of $5.
---
Image from: our review
What You Get: Say It With A Sock provides comfy socks every month made from the highest quality combed cotton that everyone – men, women, and kids – can pair with their favorite footwear. Their goal is to help you find new and exciting sock styles and brands to love. You'll be asked a few questions to help them personalize the subscription. Receive graphic socks or patterned ones with reinforced heels and toes in each box. You can also get an extra pair or get both sock styles for an additional $5 a month that fits great and looks great! Of course, there's no holding you back. You can upgrade, change, pause or cancel your subscription anytime.
Deals:
---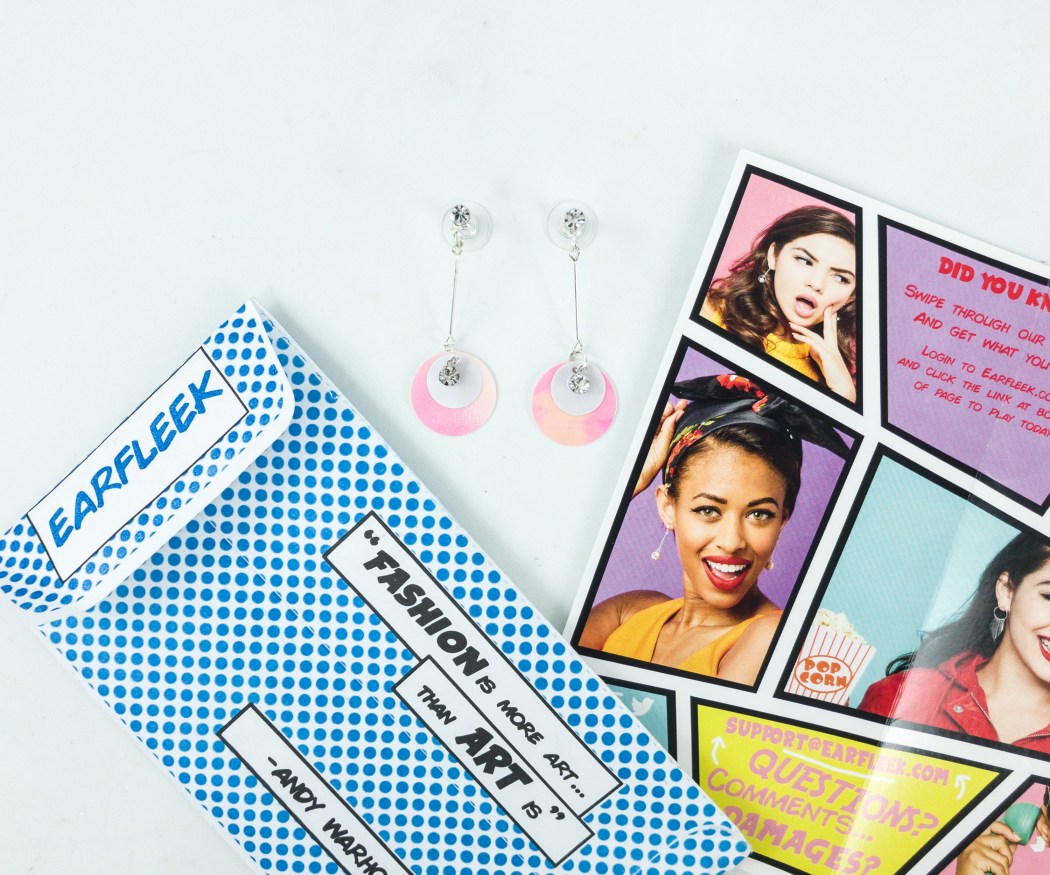 Image from: our review
What You Get: EarFleek sends fresh pairs of trendy earrings monthly, and stylish ones at that! Everything they send is nickel-free, which means there's no itching or uneasy feeling when you wear them. Subscribers can choose from 4 style options: Boho Babe (bohemian), Silly and Fun (eccentric), Minimalist but Groovy (geometric), and I Don't Give a Hoot (random). So if you're looking for the perfect earrings to complement any look you want without spending much, from studs to hoops to dangling, this is one of the best earring subscriptions around!
---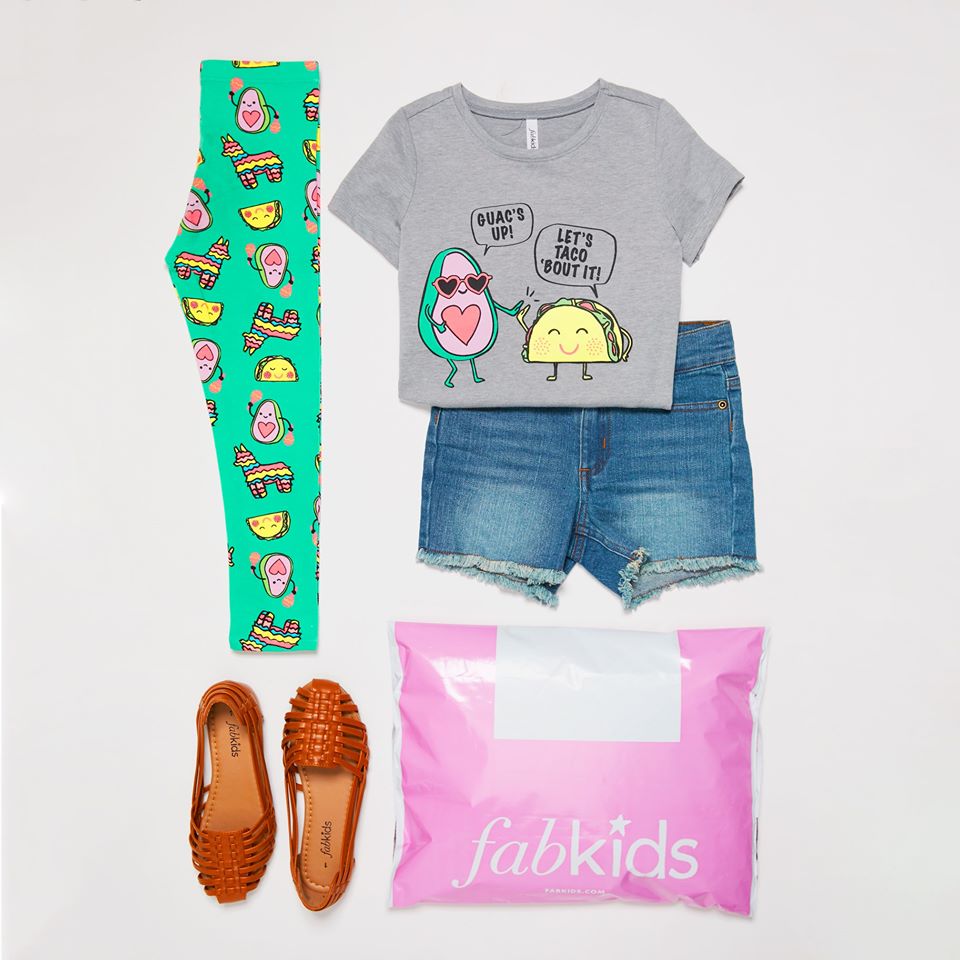 Image from: FabKids
What You Get: FabKids is a monthly clothing subscription that caters to boys and girls in sizes up to 14. They're always on the lookout for the latest trends and freshest designs they can bring to members' doors every month. You can select the trendy pieces from a collection that's curated just for your kid! Each item is designed exclusively for the brand, plus all are kid-approved. Tagged as comfort and cool, kids can hit any playground and move around worry-free with top-quality clothing and shoes they'd love to wear every single day!
Deal: Get your first two pairs of shoes from $9.95 + FREE shipping Deal applies automatically, just visit and subscribe.
---
Image from: our review
What You Get: Society Socks have subscription options for both men and women. Two pairs of socks are included in every package, ranging from simple to bold. The socks are made from ultra-soft combed cotton, have unique and fun patterns, and even a non-slip cuff to keep you comfortable while wearing them – no more tugging and pulling! This subscription also pledged itself to donate a pair of socks to a homeless shelter for each pair of socks sold. It's always amazing to get a fuzzy pair while extending the help to others. Truly a sock subscription with a social cause!
Deal: Take 50% off your first box. Use coupon code TAKE50.
---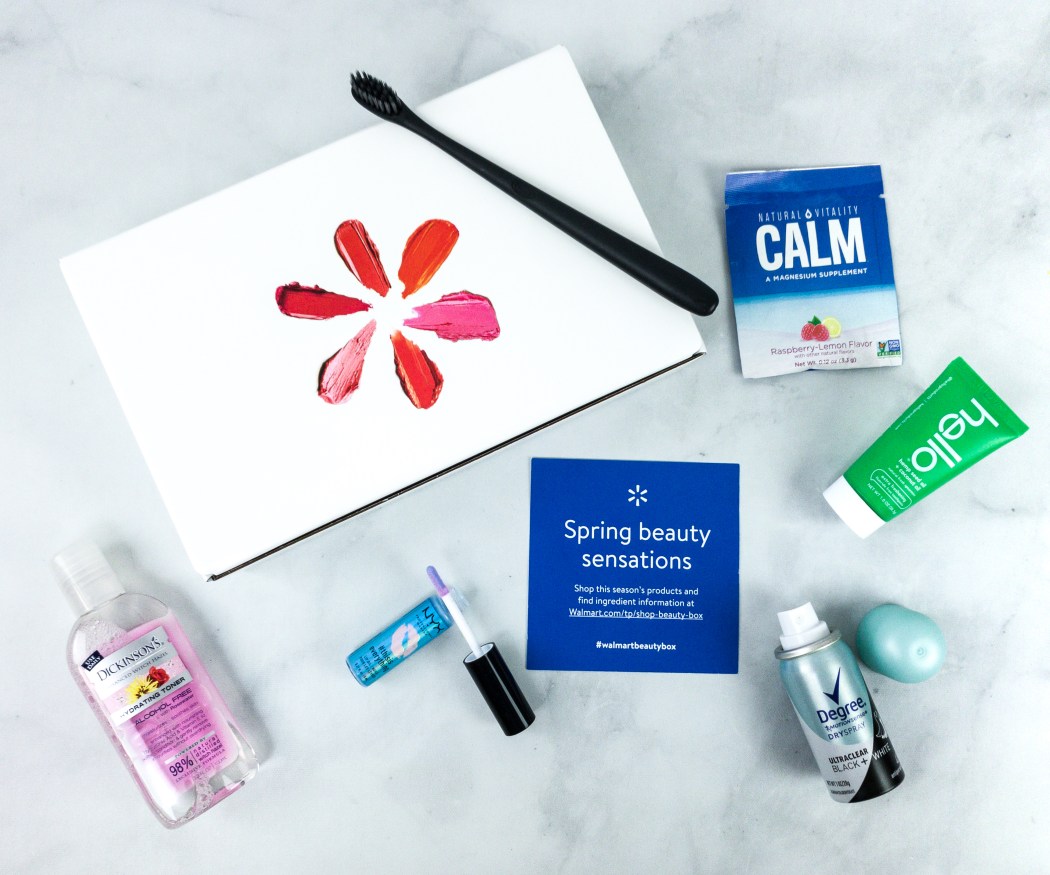 Image from: our review
What You Get: Walmart Beauty Box teamed up with trusted brands to deliver nothing but the best beauty products for your seasonal beauty needs. Each month, you'll receive an array of hand-selected essentials to keep you looking fresh and glowing all through the season! Aside from beauty samples, it also includes tips on how to use the products as well as information about other items sold on Walmart.
---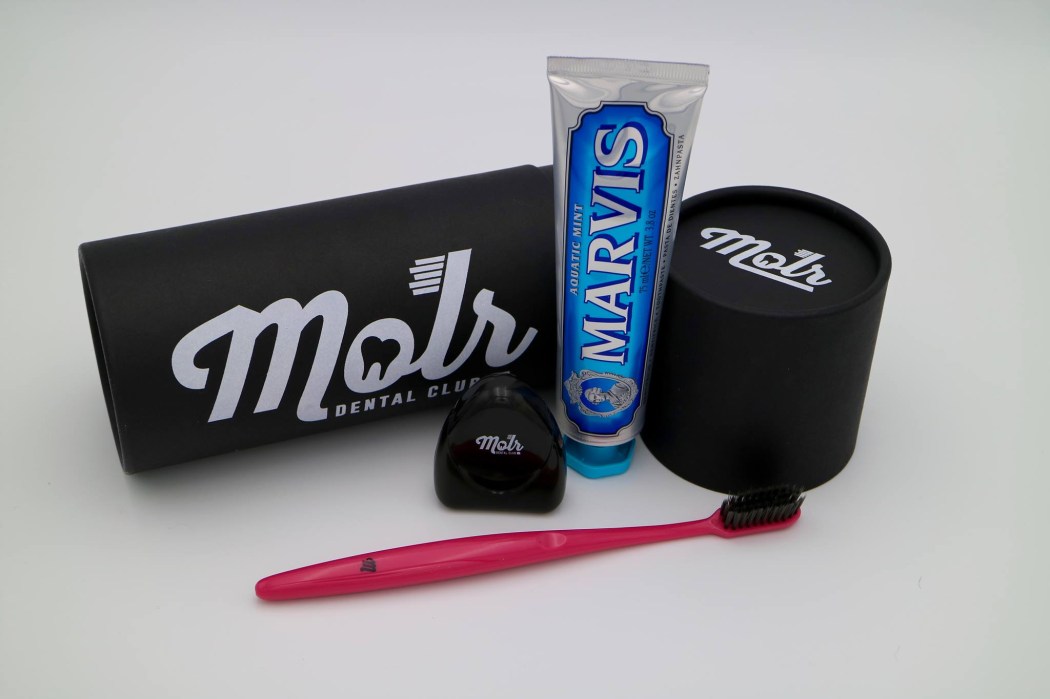 Image from: Molr Dental Club
What You Get: For quality yet simple dental care, there's Molr Dental Club for that! They make it easy for you to replace your oral care products by delivering what you need straight to your doorstep. They have different guilt-free subscription packages to offer, including Base Camp, which gives you one biodegradable toothbrush together with floss. Binchotan Activated Charcoal is used to make the toothbrush bristles, which provide a deeper clean while being gentle on the teeth. Not only these oral products are easy on your wallet but on your gums and the planet too!
Deals:
Get 20% off your first box! Use coupon code SHINE20.
Get 20% off your first purchase. Use coupon code Hello20.
Get 20% off any order, plus get free shipping and a free toothbrush. Use coupon code SHINE20.
---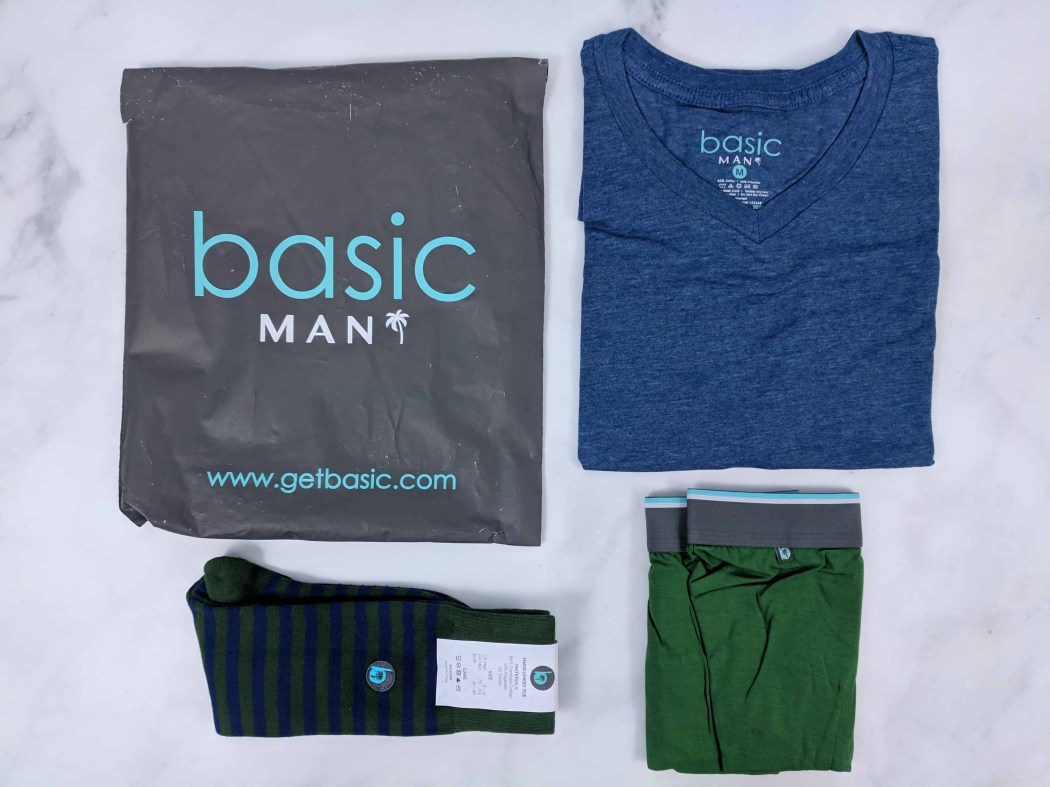 Image from: our review
What You Get: For everyday wearables for men, Basic MAN is the way to go! Each package includes a new set of premium quality t-shirts, socks, and boxers – definitely not your average department store basics. These products are environment-friendly and basically desirable undergarments for everyday use. All you need to do is to provide them your size, and they'll do the rest! Styles and designs also vary from month to month, adding excitement to your monthly delivery. Plus, items have an expiration date or what they call "destroy by" dates, encouraging everyone to donate, recycle or repurpose old basics when they expire.
---
Image from: Casely
What You Get: Casely is for the meticulous person who wants to keep their phones in style and cute while safeguarding it from scratches. Each month, they'll send a brand new phone case with unique designs, exclusive to iPhone and Samsung members, made with premium, hard protective material. Subscribers have the option to choose what style they want – Classic or Bold, or just let them do all the surprise! And the good news? For every case purchased, a portion is donated to their charity of the month.
Deal: Get 50% off your first month of Casely! Use coupon code HELLO50.
---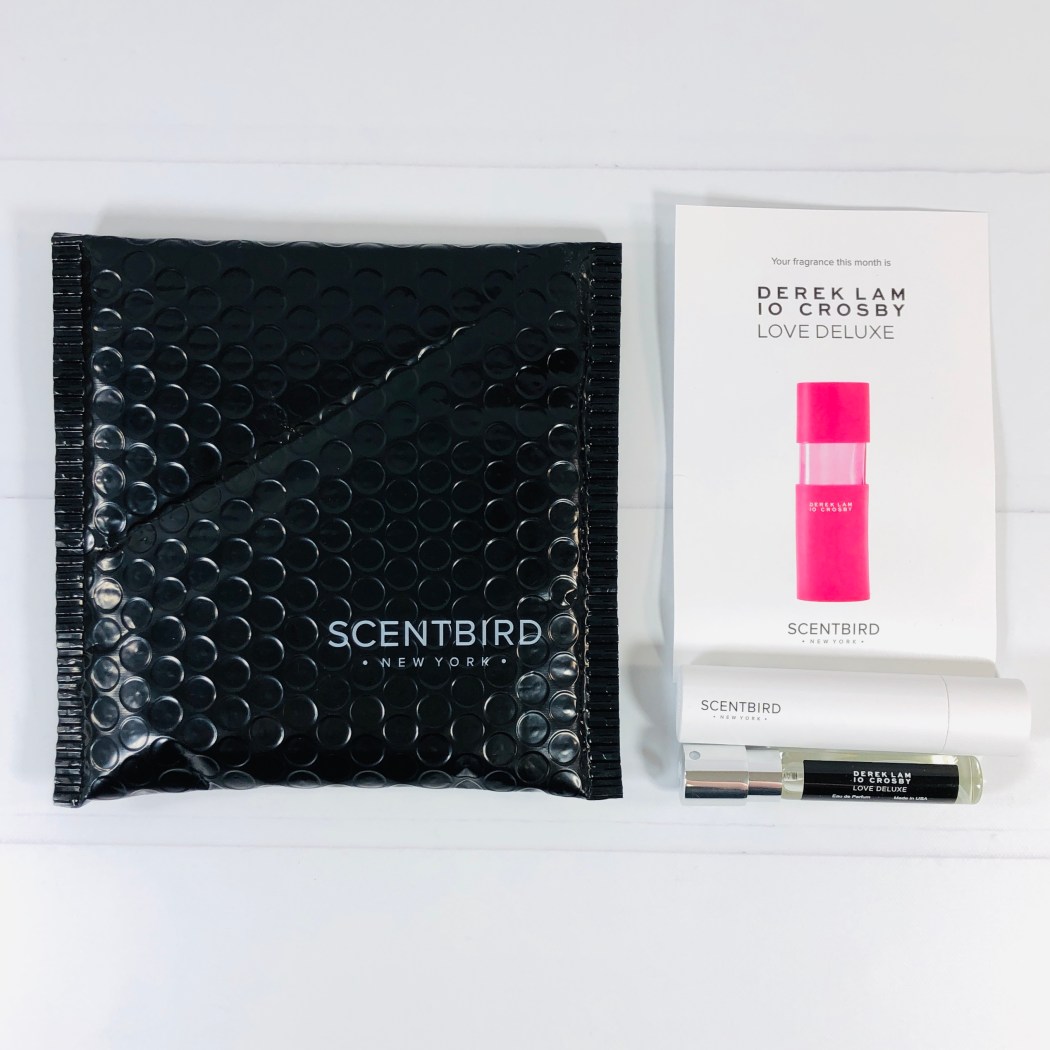 Image from: our review
What You Get: ScentBird makes sure you'll smell good and feel good every day by sending a fragrance of your choice monthly. They offer a wide variety of scents for both men and women, including both designer and niche fragrances, as they are all about the fun and magic of fragrances! Scents are authentic, and subscribers will receive a 30-day supply of fresh fragrance decanted into a handy glass vial, plus a free protective case on every first order. Subscribers also have the option to change the frequency or number of scents they want to receive.
Deal: Get 50% off your first month! Deal applies automatically, just visit and subscribe.
---
Image from: our review
What You Get: Monthly surprises come easy with the help of Stay Regular Mini Monthly Mystery Box. This subscription sends a mystery package filled with great goodies worth far more than $9.99 a month. Boxes are built around the idea of mysteriousness, and you'll never know what's inside 'til you open it and see it for yourself. Past inclusions are VR glasses, flashlights, self-care products, trading cards, socks, and more.
---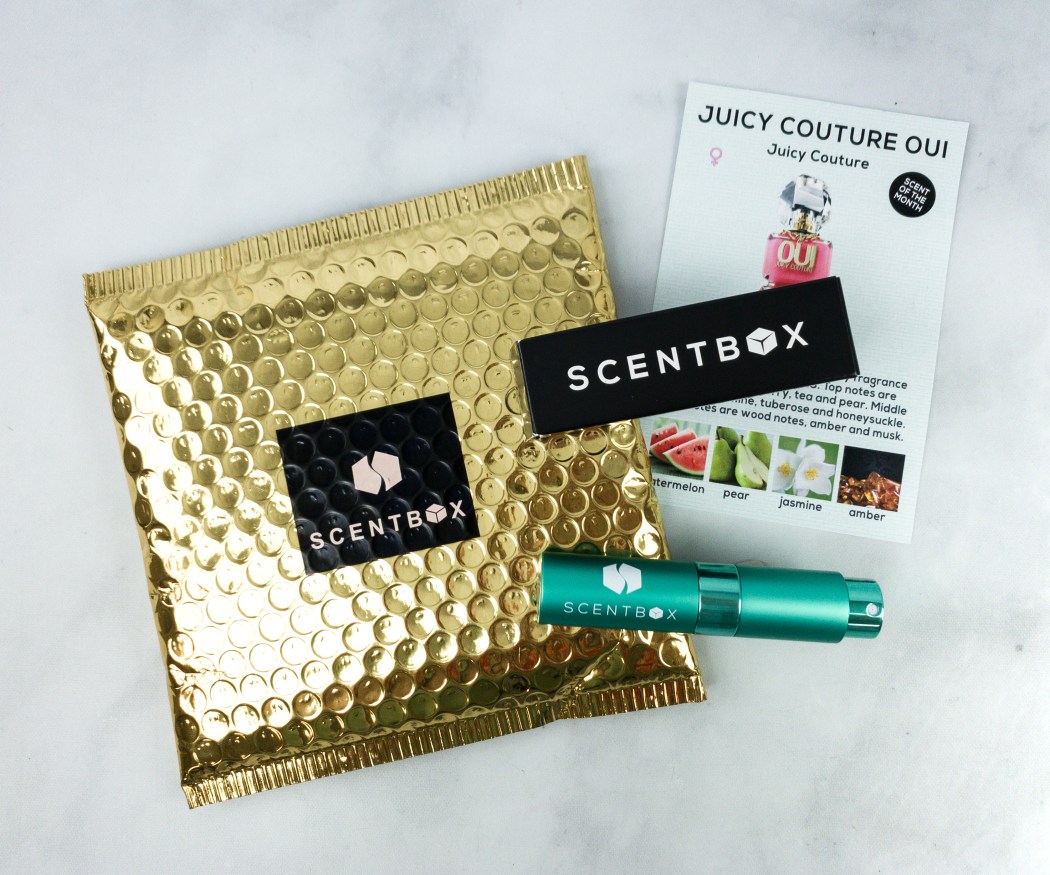 Image from: our review
What You Get: Looking for a fun way to enjoy new fragrances? Scent Box provides a great way to try out new scents monthly! This subscription offers affordable elegance in the form of a handy atomizer anyone can carry around wherever they go. Each 8ml elegant refillable travel spray contains 100% authentic new designer fragrance that'll last for a whole month. It's a great subscription to rely on for trying a variety of scents before committing to a full-sized bottle!
Deal: Save 50% on your first box! Use coupon code SCENT50.
---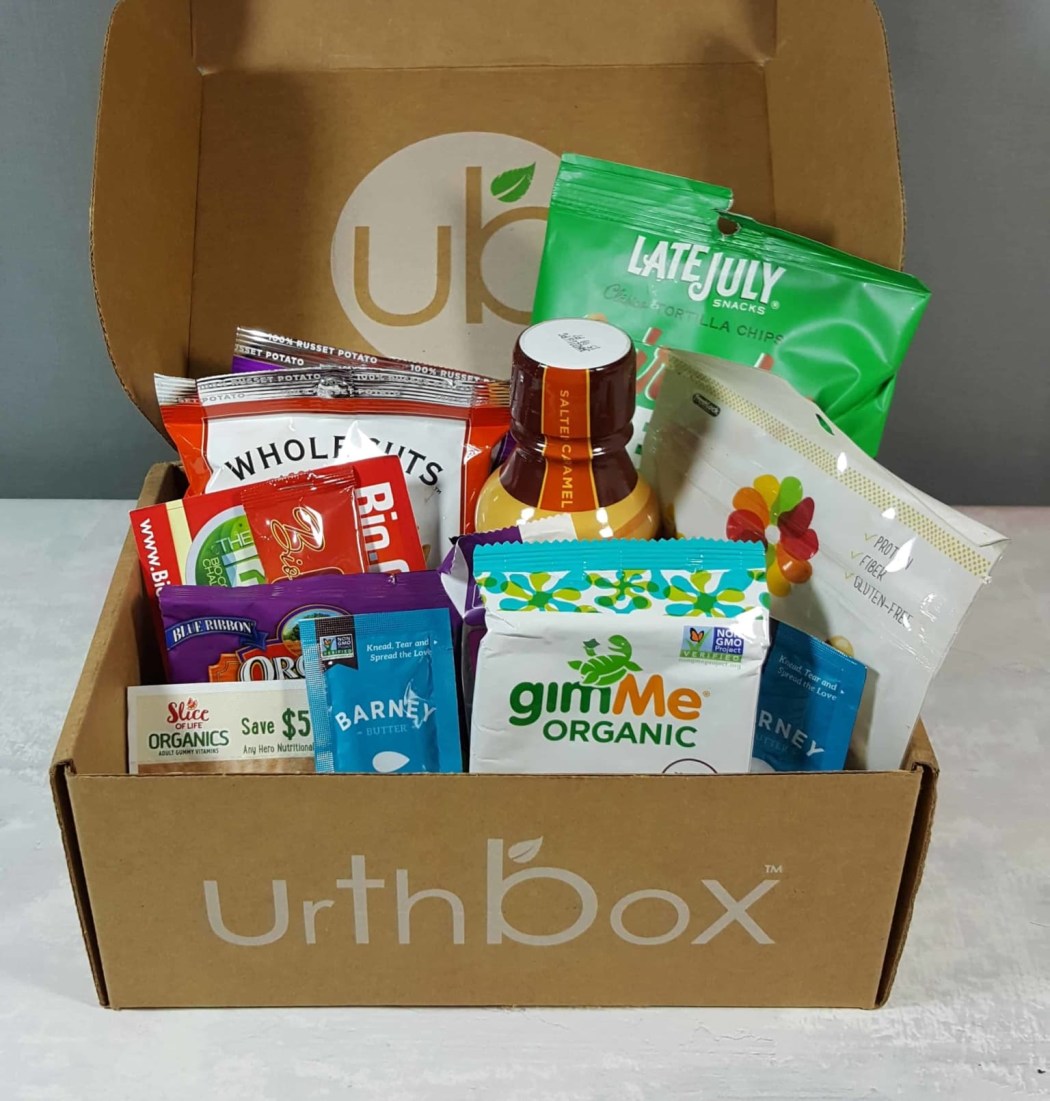 Image from: our review
What You Get: If you're crazy about healthy snacks and beverages, UrthBox is definitely for you! Every package includes handpicked, full-sized snacks made with organic, non-GMO, and all-natural ingredients. They have Everything, Gluten-Free, Vegan, and Keto box options in 4 different sizes – Personal Size box (7-8 snacks), Plus Size box (14-16 snacks), Family Size box (21-23 snacks), and the Team Size box (28-30 snacks). There are lots of choices, and you can get the snack box that is perfect for you! Also, sometimes, they add a few extras like beverages and personal care products to fully satisfy subscribers without the guilty feeling!
Deal: Get 30% off your first box! Use coupon code LOVE30.
---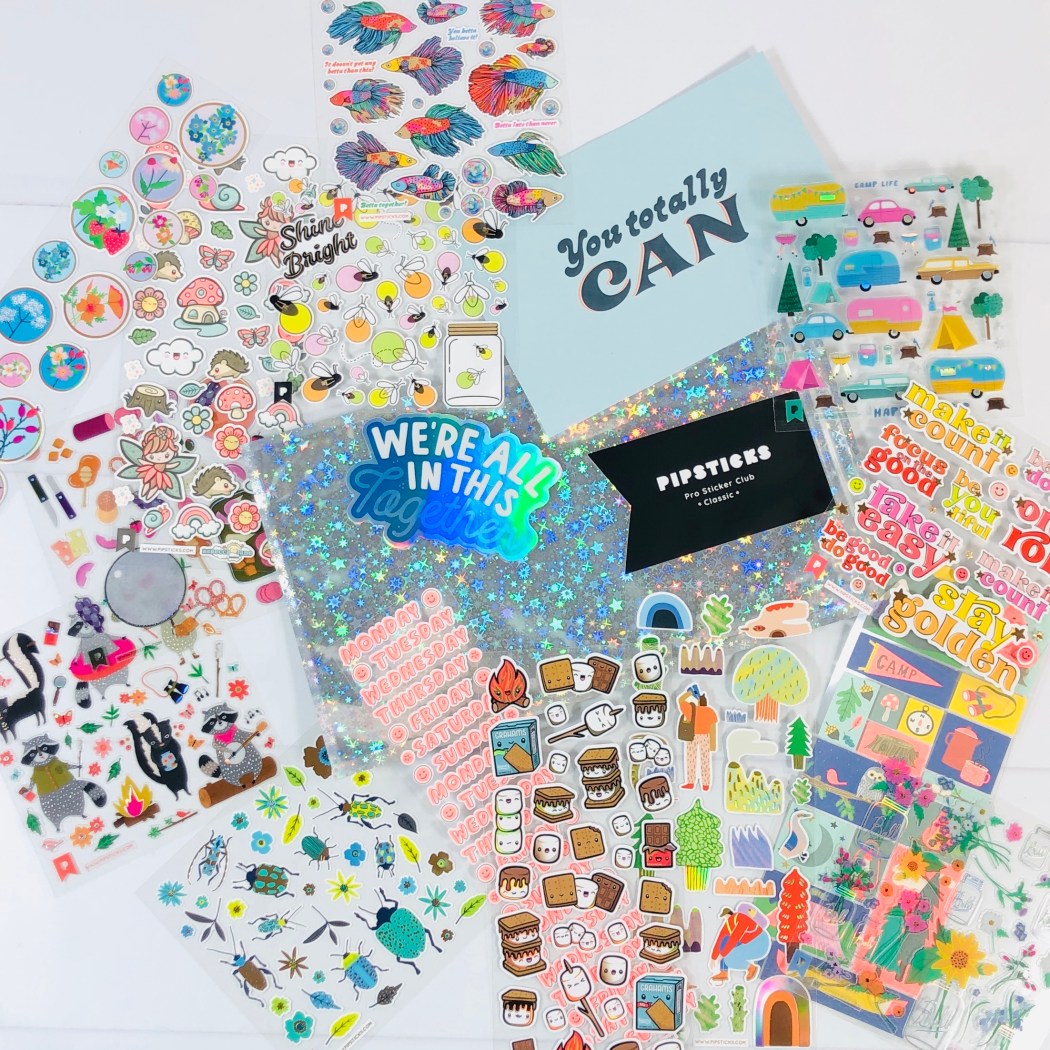 Image from: our review
What You Get: Pipsticks is a monthly subscription that sends a variety of cool and cute sticker sheets to anyone obsessed with peeling and sticking stickers! Boxes include 7-15 fun sticker sheets depending on your chosen plan – Kids Club: Classic or Petite and Pro Club: Classic or Petite. Each plan also comes with a paper goodie or coloring postcard, a reusable holographic pouch, and a Pippy zine or activity booklet. As a subscriber, you'll get a 5% subscriber coupon code in each shipment and access to their VIP Subscriber FB Group.
Deal: Get 50% off on your first month of Pro or Kids Club Classic Pack! Use coupon code HAPPYMAIL50.
---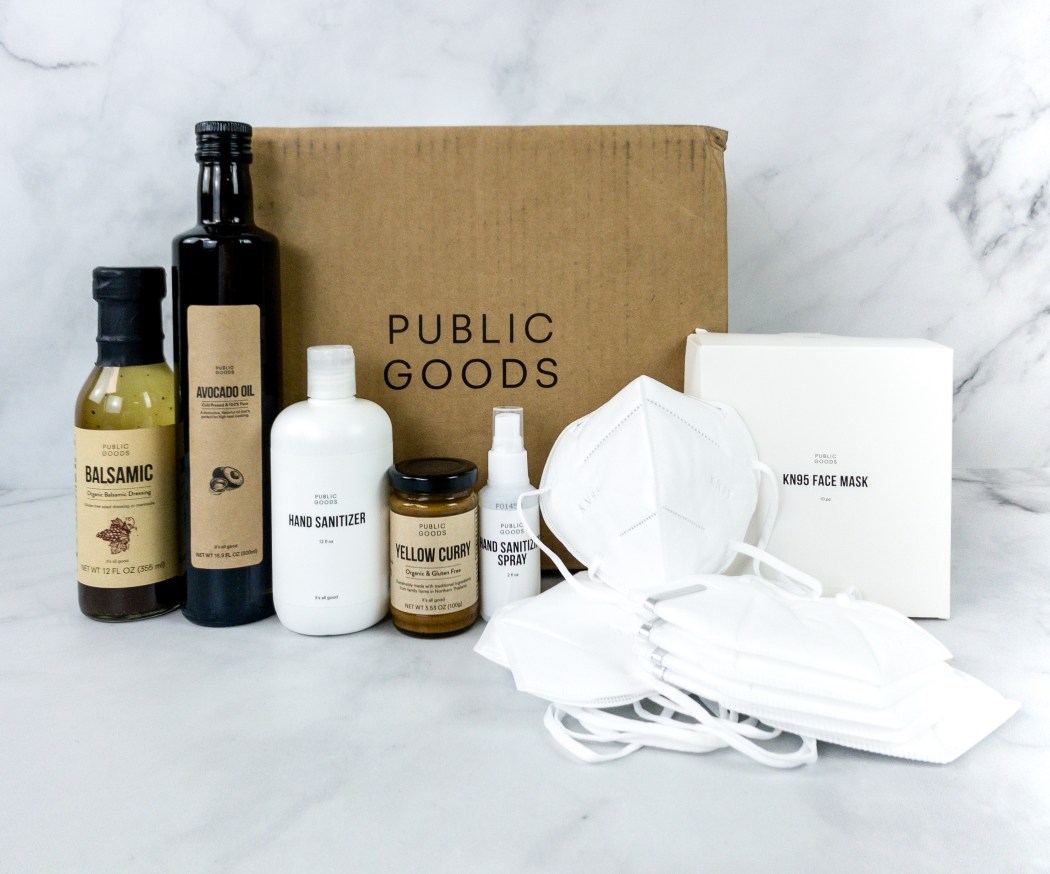 Image from: our review
What You Get: Small choices can make big impacts – that's where Public Goods is coming from. They will give you peace of mind by bringing healthy, sustainable everyday essentials more accessible as they deliver them straight to your doorstep. They promise to only use sustainable materials and healthy ingredients, all at a fair price! Plus, their products are bottled in eco-friendly materials as an alternative to single-use plastics. They use sugar cane bottles to tree-free paper for packaging and wholesome toxin-free ingredients for all products. On top of it, they plant a tree for every order.
Deals:
Get 2 weeks FREE trial! Deal applies automatically, just visit and subscribe.
Get 25% off on your first order! Use coupon code HELLOSPG.
---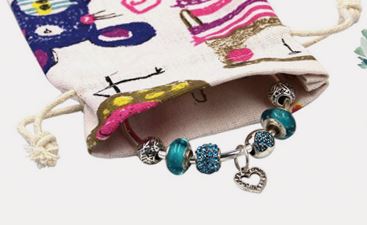 Image from: The Jewelry Tree by That Daily Deal
What You Get: The Jewelry Tree by That Daily Deal is the subscription to get if you're searching for some new jewelry to pair with whatever you're wearing. Every month, they'll send you a nice piece of jewelry along with a gift bag, so you can gift it away if it is not your style. Items vary in style and type month after month – bracelets, watches, earrings, etc., as well as the gift bag for a variety in your collection! It's a simple way to experiment with different styles you haven't tried before without breaking the bank!
---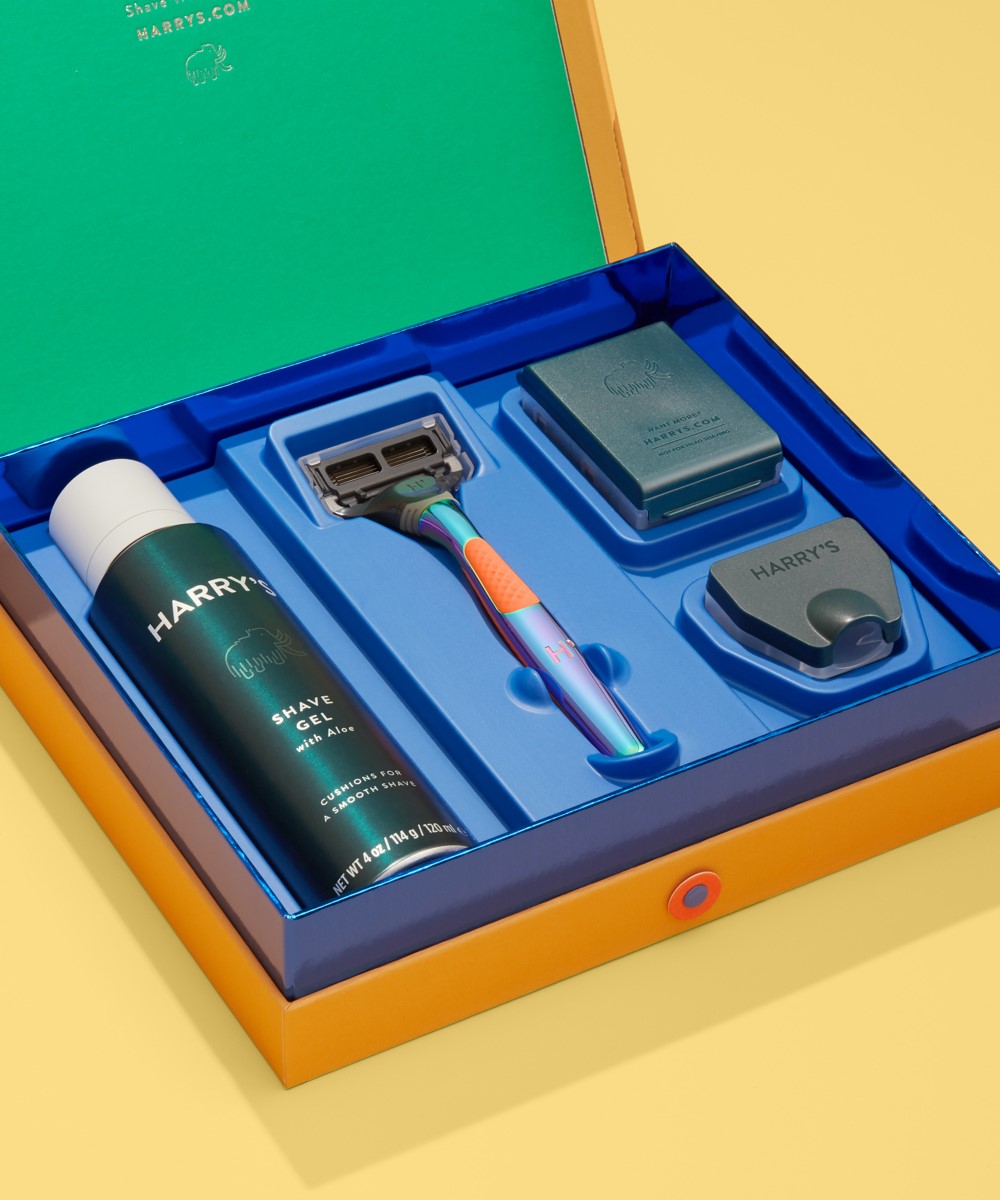 Image from: Harry's
What You Get: From head to toe, Harry's have all kinds of products men can feel good about, all honestly priced! Depending on how you shave, you can customize what you get from this subscription. You can also get a starter kit and receive a weighted rubberized handle, five razor blade cartridges, foaming shave gel, and a travel blade cover. Refills follow after the starter kit with your choice of 8 Blades, 8 Blades & 1 Gel, or the Family Plan that includes 16 blades and 2x foaming shave gels. With Harry's, you can have everything you need for a nice, clean shave! They also donate 1% of sales to nonprofits to bring quality mental health care for men everywhere.
A free subscription box trial is available – it contains a Truman razor with a blade, foaming shave gel, and a travel blade cover.
---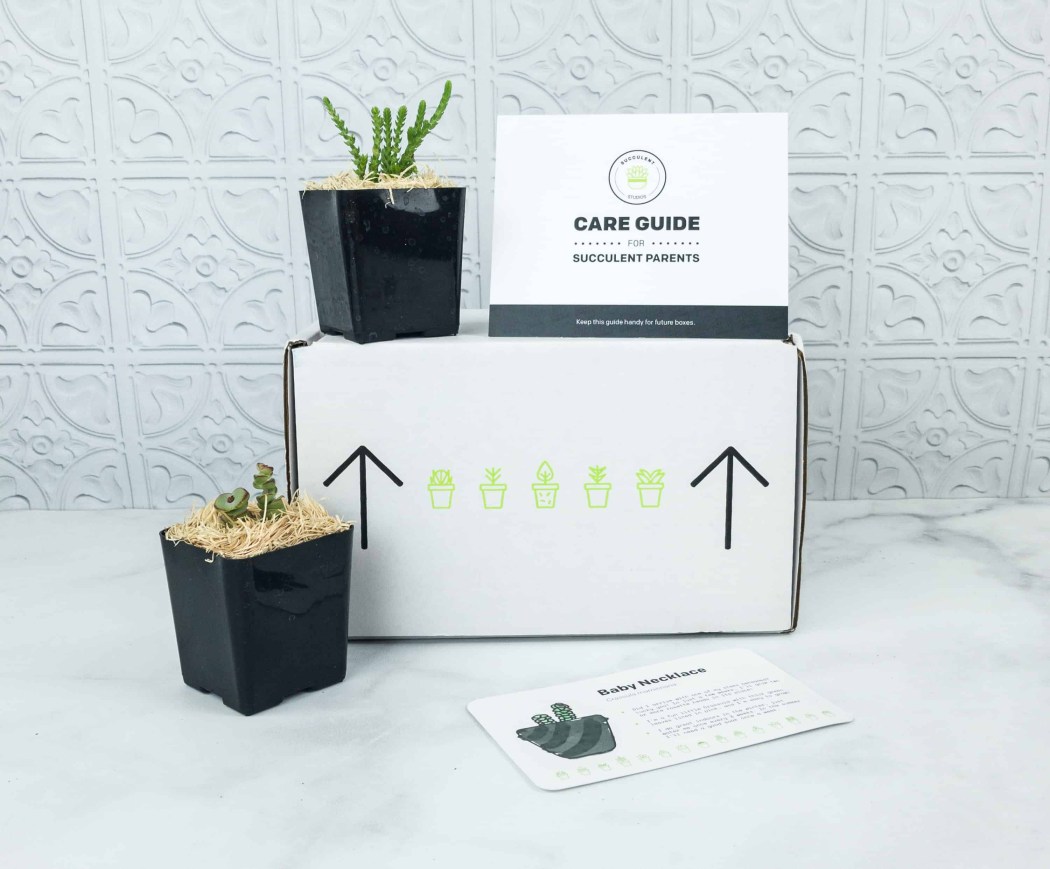 Image from: our review
What You Get: Succulent Studios delivers a variety of unique succulents directly to your door. They make it simple and easy for you to add some relaxation and refreshing vibes to your home! Each box contains two different 8-week-old, baby-potted succulents that you can easily put in your home, apartment, office, studio, or dorm. Each has been carefully grown in their Southern California nursery using only organic fertilizers and other media. These will arrive in 100% plastic-free packaging and safely potted in 2" biodegradable pots with handling and care instructions to help them prosper and help you become the best plant parent that you can be! It's the perfect pop of color you need to liven up your home's mood.
Deal: Get $2 off your first month + FREE Shipping! Use coupon code CACTUSDEAL.
---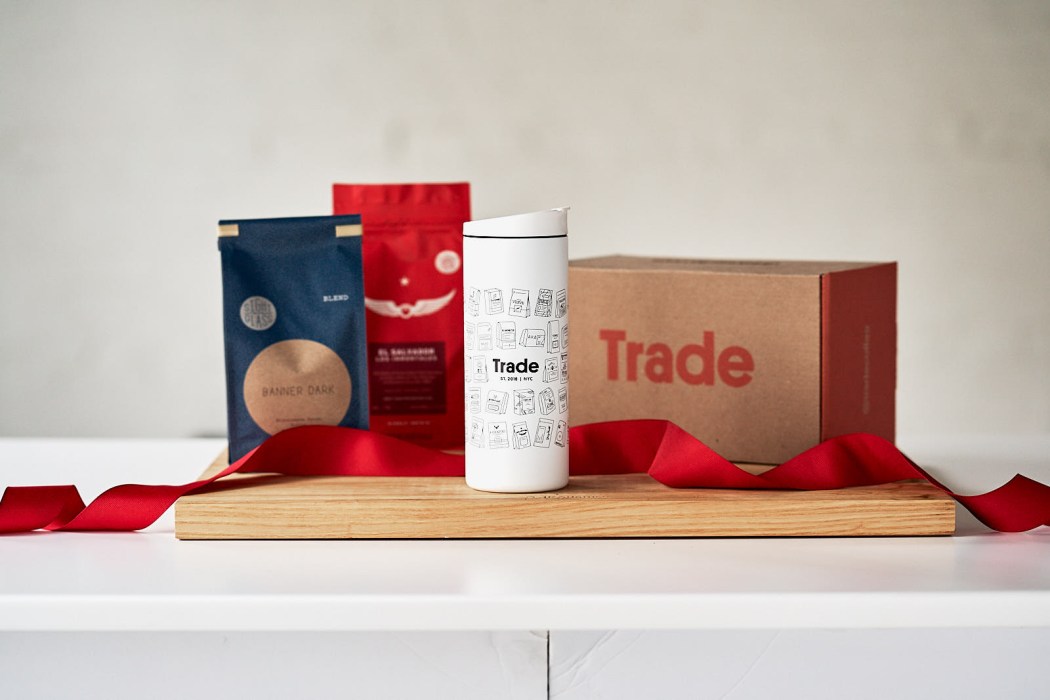 Image from: Trade Coffee
What You Get: Trade Coffee made every possible way to rethink the model for home brewing. They partner with roasters across the country to bring you high-quality, ethically sourced coffee to make your morning better than usual. As to date, they offer 400+ coffees from the best craft roasters, all handpicked and tasted by their team! Take the quiz and get matched with coffees based on your liking. Subscribers can customize delivery frequency, grind setting for their coffee beans, and the number of coffee bags they'd like to receive. With this coffee subscription, you'll surely find the best fit for your taste buds! Also, as a subscriber, you automatically receive discounted pricing in curated coffees, plus free shipping always.
Deals:
Get $15 off when you pay up front for 3 bag subscription + FREE Shipping! Deal applies automatically, just visit and subscribe.
Save $25 when you pay up front for 6 bags subscription + FREE Shipping! Deal applies automatically, just visit and subscribe.
---
Image from: our review
What You Get: FaceTory sends a box of sheet masks from different brands monthly. They let you try the latest and cult favorites in Korean skincare without the overwhelming feeling. There are three subscription tiers to choose from: 4-Ever Fresh, which gives you 4 sheet masks; Lux PLUS, which sends 10-12 products each quarter; and 7 Lux, which comes with 7 luxurious sheet masks and 1-2 bonus items. From brightening masks to hydrating masks and everything in between, they make it fun and easy for you to discover the best Korean skincare products that the whole world is going crazy for!
Deal: Get 20% off your FaceTory order! Use coupon code HELLO20. Works on subscriptions & shop!
---
Image from: our review
What You Get: Walmart Baby Box is a subscription sample box with essentials for 3 different stages of your baby's life! Each box includes stage-relevant product samples of items sold at your local Walmart and Walmart.com. There are 3 levels of the box: prenatal, newborn/infant, and toddler. They make it convenient for moms to sample different brands and products and find what works for them and their babies. All you have to do is create a baby registry and get a welcome box for free!
---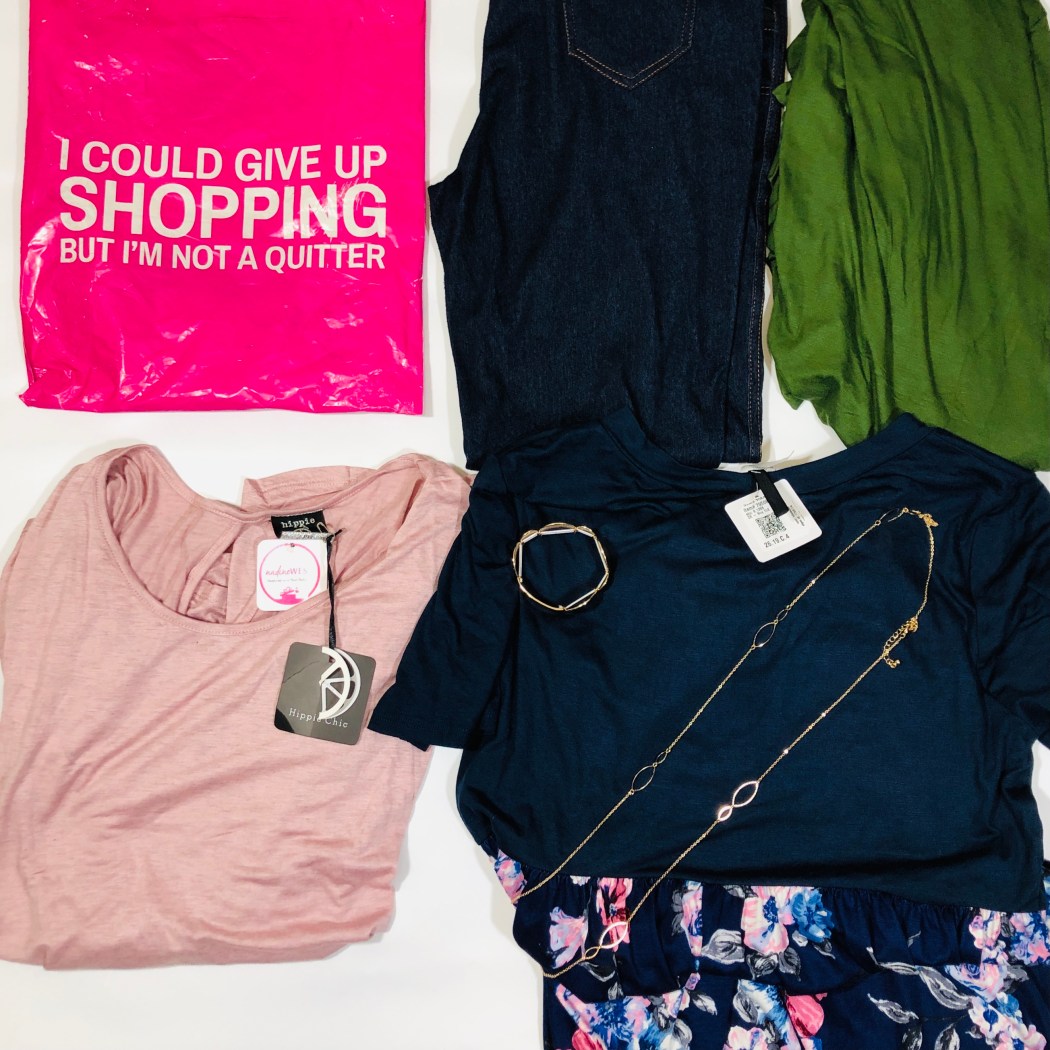 Image from: our review
What You Get: Nadine West is a fashion subscription service that provides customers with personalized stylish items free of charge! Take a quiz to let them know your preferred style, and they'll send you a custom package every month. It includes 4-6 items like tops, bottoms, dresses, a couple of jewelry pieces, and other accessories, as well as seasonal items. Try the items at home and return what you don't like using their provided return postage label – you only pay for the items you keep! The monthly styling fee will get credited back to your account (which you can use to buy anything you'd like), so it's basically free.
---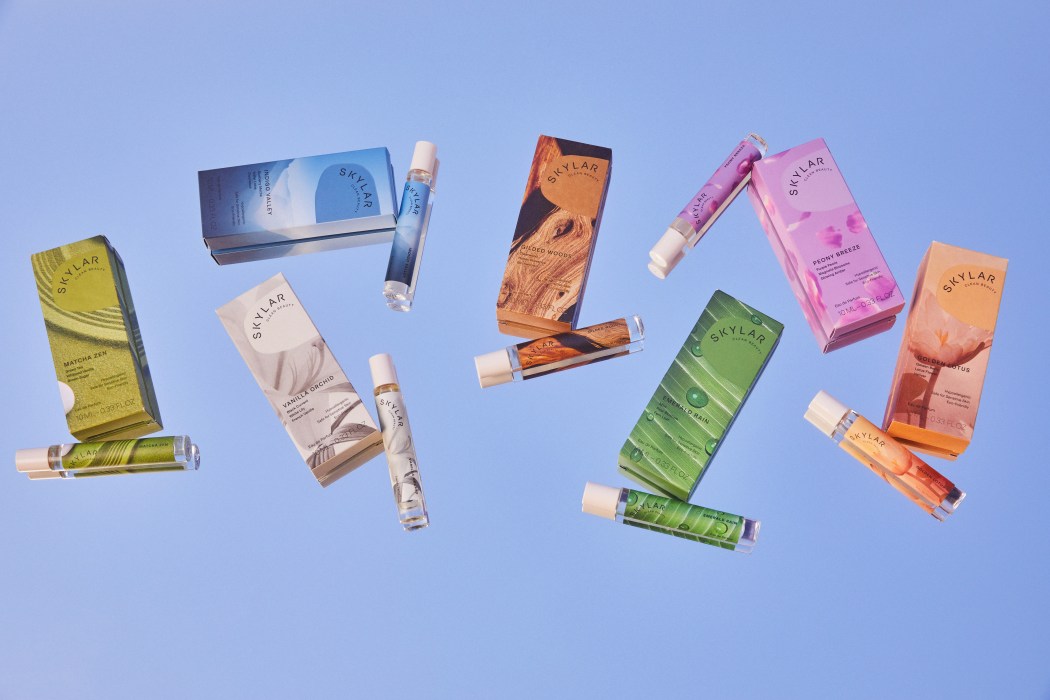 Image from: Skylar Scent Club
What You Get: Skylar Scent Club is your ticket to experiencing new, limited-edition, clean, and modern scents! The perfumes are created to be safe for sensitive skin and are vegan too! Every box includes a new nature-inspired fragrance in travel-sized packaging. Unlike conventional perfumes, theirs are all made free of parabens and other toxic chemicals and are hypoallergenic. Each scent is uniquely different but equally beautiful as the other. The only problem you'll have is to decide which one to get in full size – members save 20% on other products from Skylar.
Deal: Get 15 off the entire site! Use coupon code 15SKYLAR. Does not apply to subscriptions.
---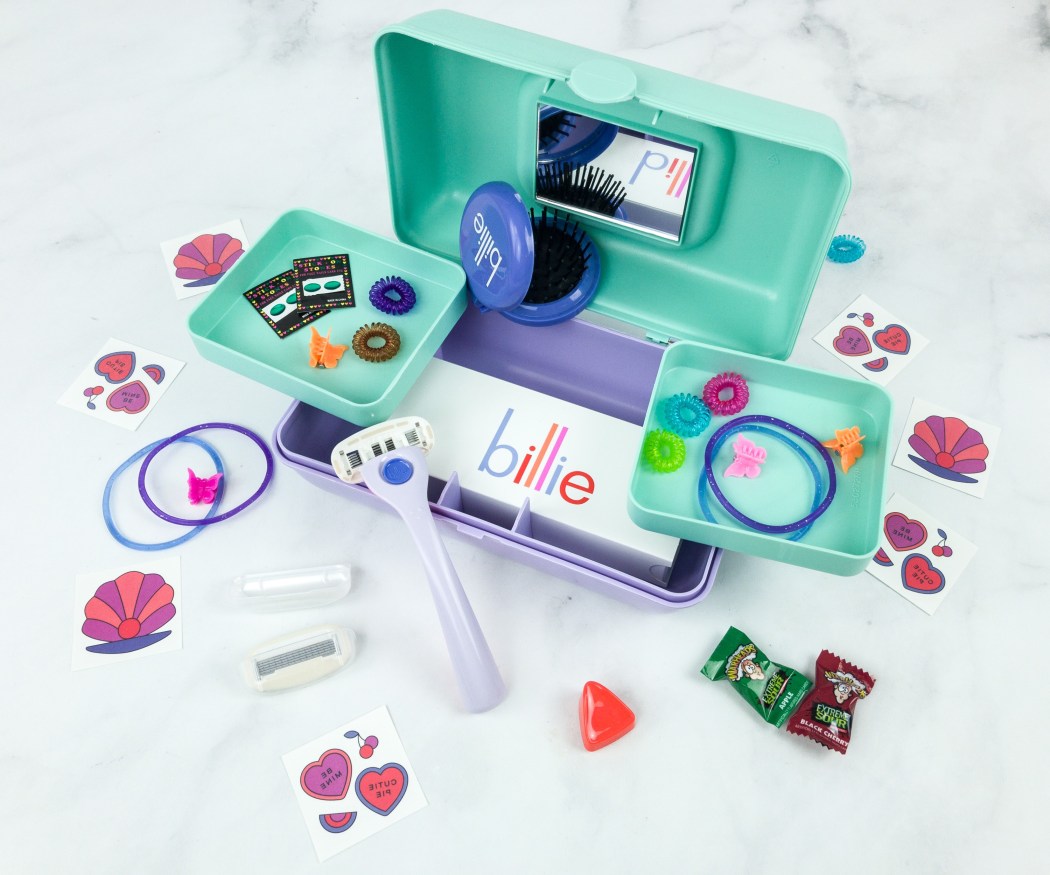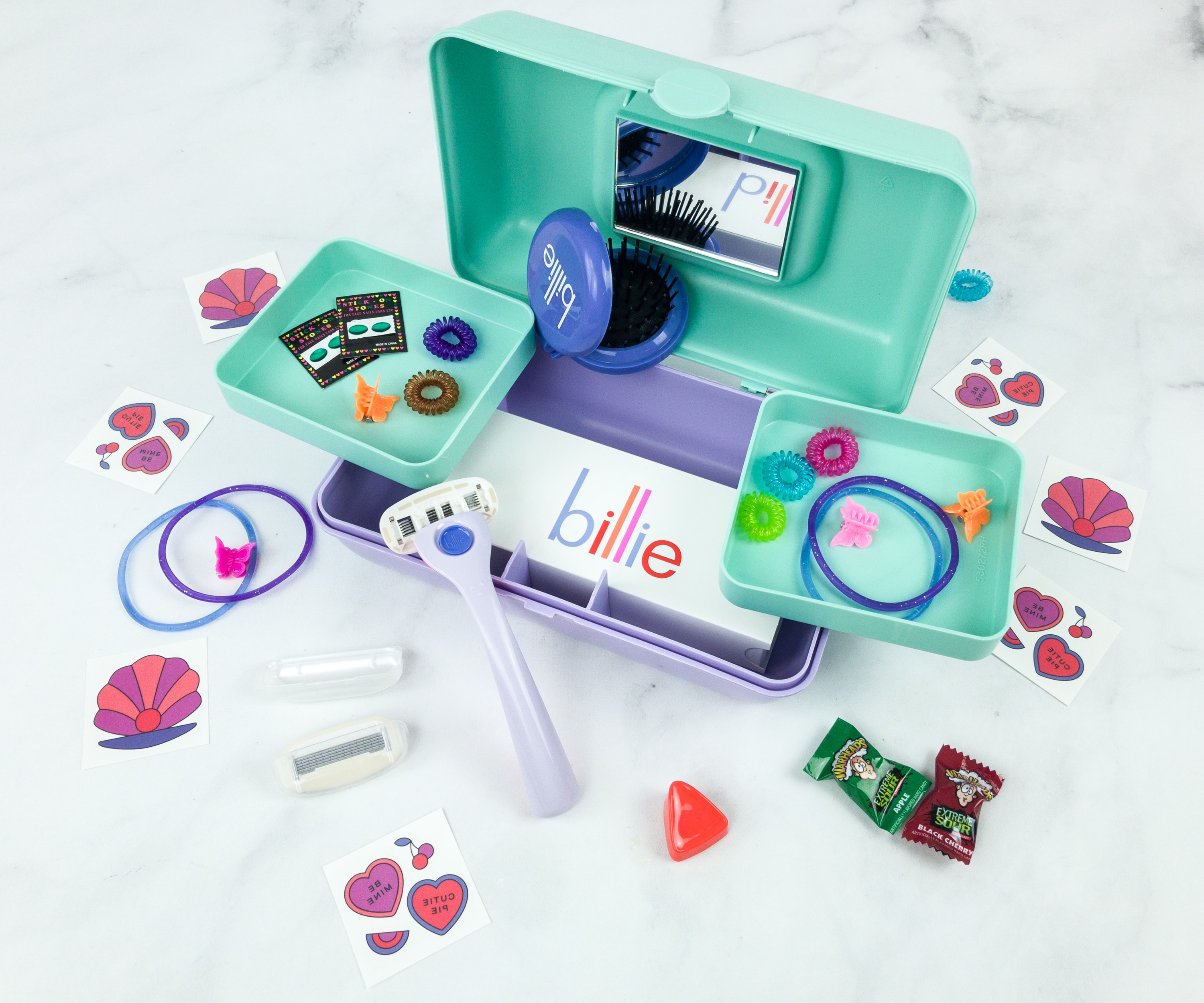 Image from: our review
What You Get: Billie sends out high-quality daily essentials to help you upgrade your routines worry-free. Fill your top shelf with the best non-toxic products you can trust powered by clean ingredients, from shaving supplies to body products. With their long lists of no's – GMOs, drying alcohols, sulfates, parabens, and much more, you'll feel good about using each one. Go ashore and show off your skin, beloved by clean products! They also donate 1% of revenue to support women and important causes all around the world. What an inspiration!
---
Image from: our review
What You Get: Candles are a simple way to make you feel better in whatever circumstance, and Vellabox sends just the perfect aromatic candles that'll surely warm up any space and help you relax. These artisan candles are made from natural ingredients with seasonally inspired scents, perfectly curated for one's sense of smell. When burned, each gives a long-lasting aroma that helps set the mood of your home – no parabens, artificial dyes, and animal-by products. Choose whether you like The Lucerna Box (one 4 oz. candle), The Ignis Box (one 8 oz. candle), or The Vivere Box (one 8 oz. and one 4 oz. candle), and receive a surprise gift as well! So strike a match and let that scent linger in your home to help you feel warm and calm.
Deal: Get 50% off your first box! Use coupon code HELLOSUB50.
---
And that's our list of the best subscription boxes for $10 and under!
Take a peek at our list of all the best subscription boxes, divided into every category!