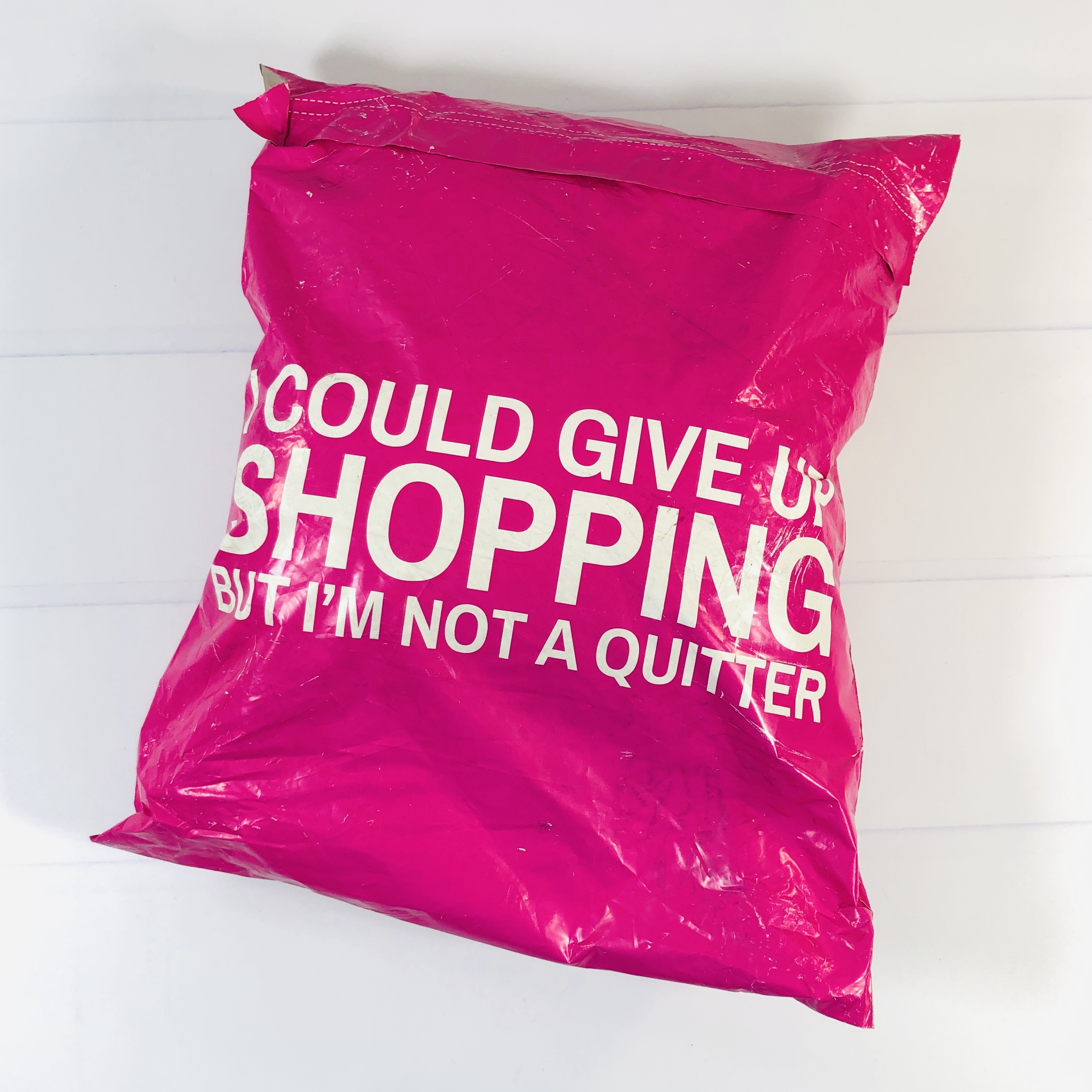 Nadine West is a subscription box that sends clothes and accessories for you to try on in the privacy of your own home. Pay and keep what you love and send the rest back, a return label is even included. You can choose to receive this subscription every two weeks or every four weeks depending on your needs. Keep in mind that Nadine West is a shopping service, not a rental service.
Love surprises? Each month features surprise outfits consisting of items perfectly styled just for you. No cookie-cutter packages! Based on what you keep, our experts learn more about your existing tastes, helping you discover new styles each month!
DEAL: Get $25 off when you keep every item in your box! Use this link and use the coupon code HELLO25 at checkout. Ends 12/14.

You start your service by picking the styles that match what you are hoping to receive in your package. They ask what type of colors you like, what jewelry color and type you prefer, and which areas you want to conceal.
Here are the available sizes. There is a place to write in other info you feel is pertinent to the stylist who curates your pack. You can rate your items after you receive them to help make future shipments even better.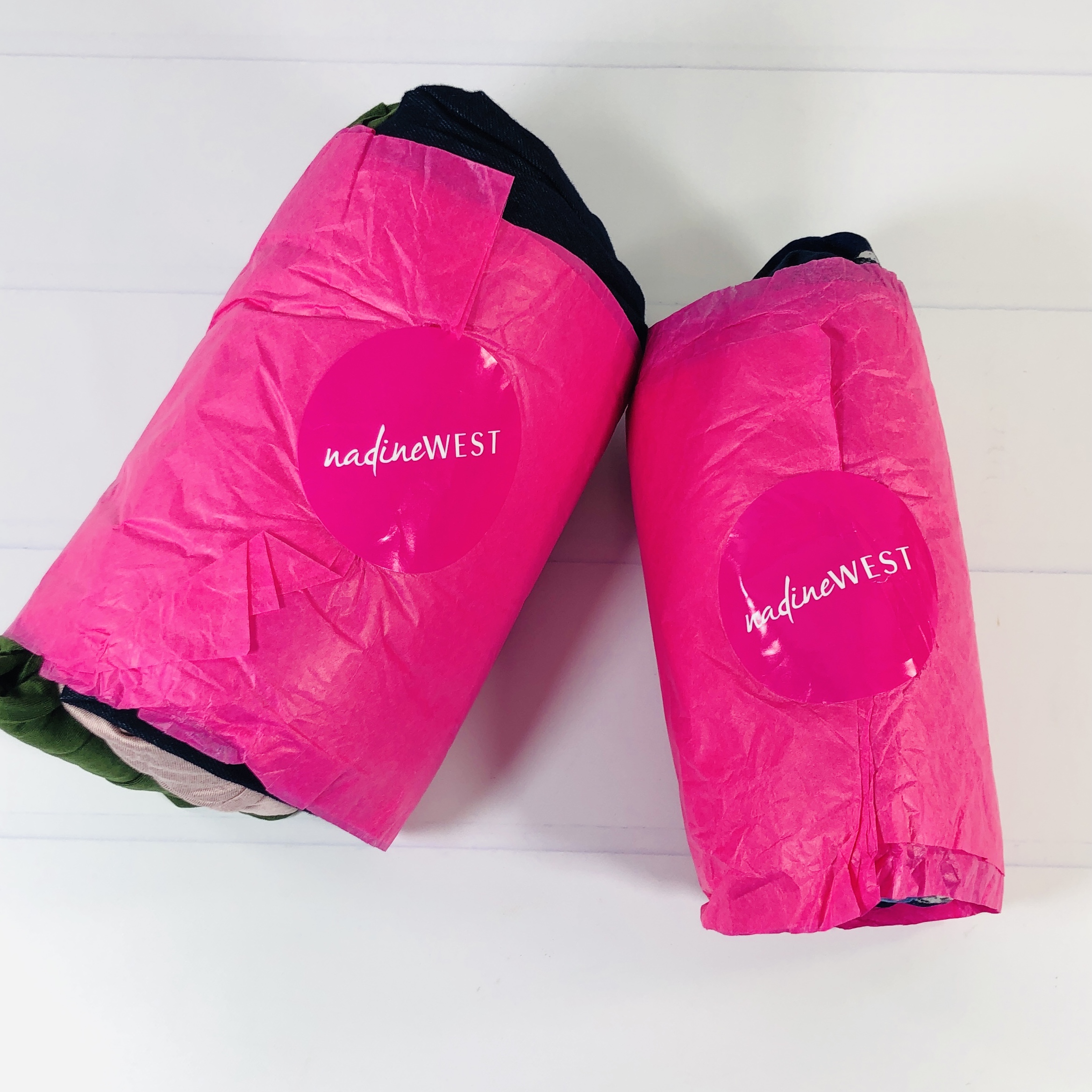 My outfits were bundled into pink tissue paper.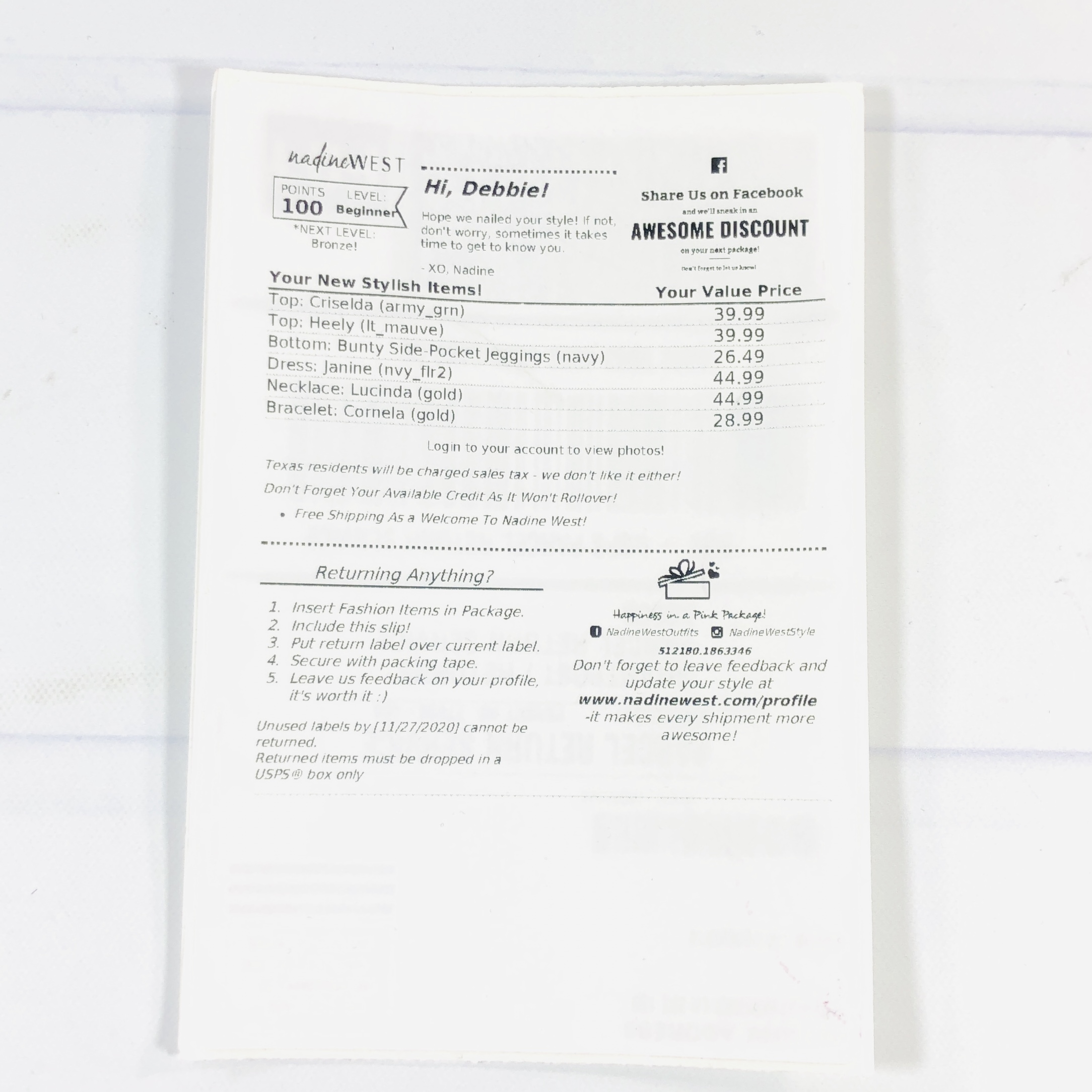 Here is a breakdown of the pieces and how much I would pay to keep them. They send a return shipping label too but please note that there is an expiration date on the label and if the items aren't returned in a timely fashion your credit card will be charged for the entire bag.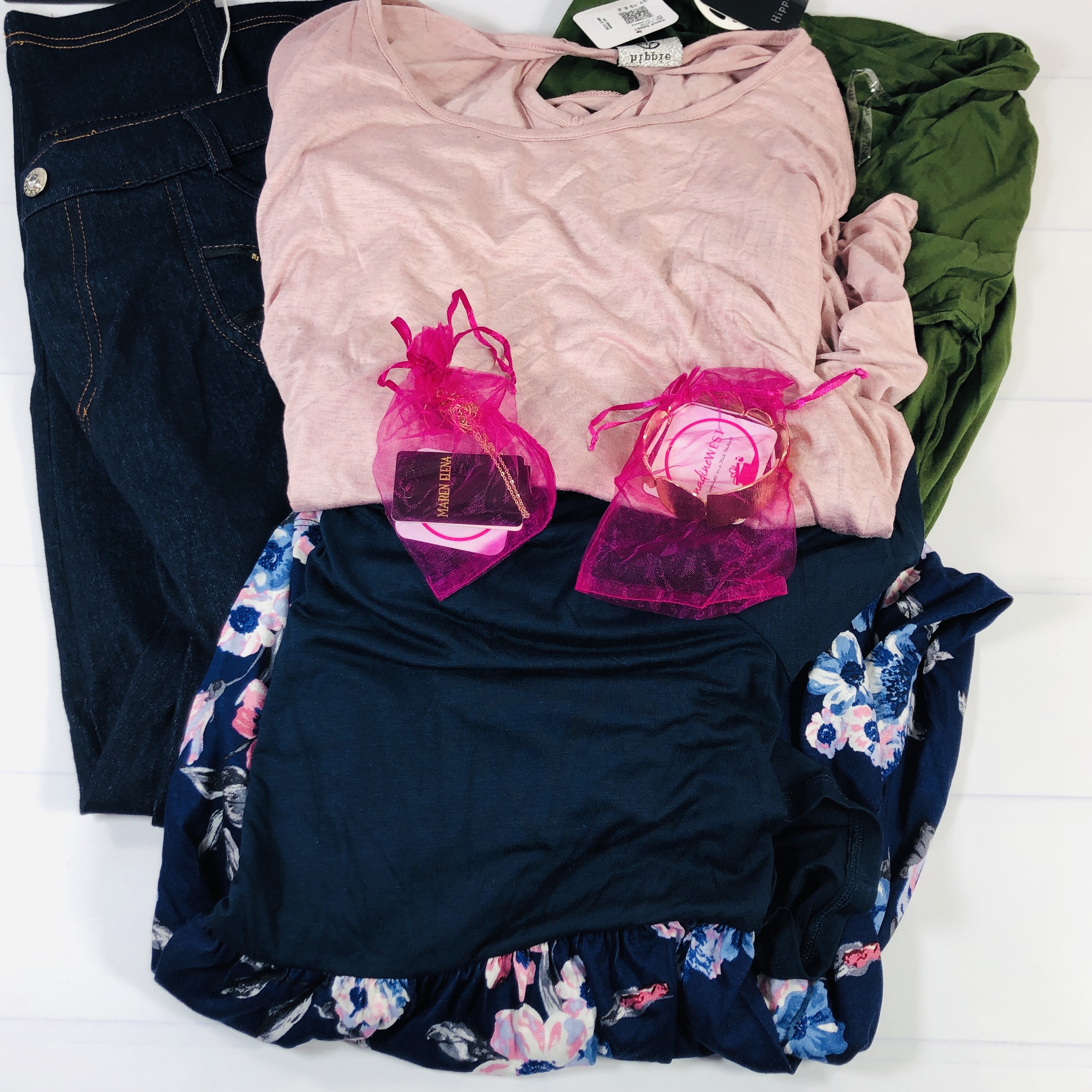 I received a dress, a complete outfit (top, shirt, cardigan), and two pieces of jewelry.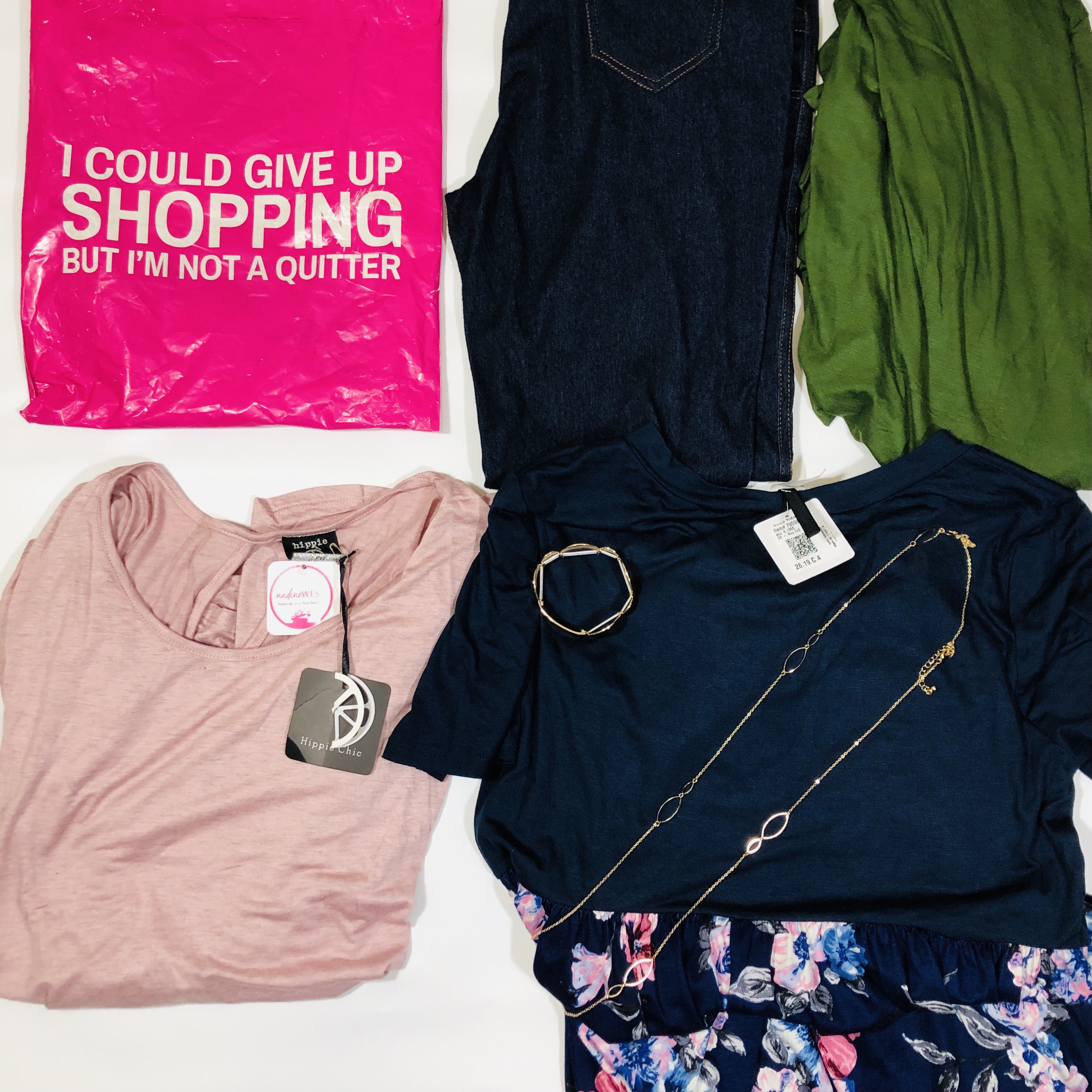 Everything in my box!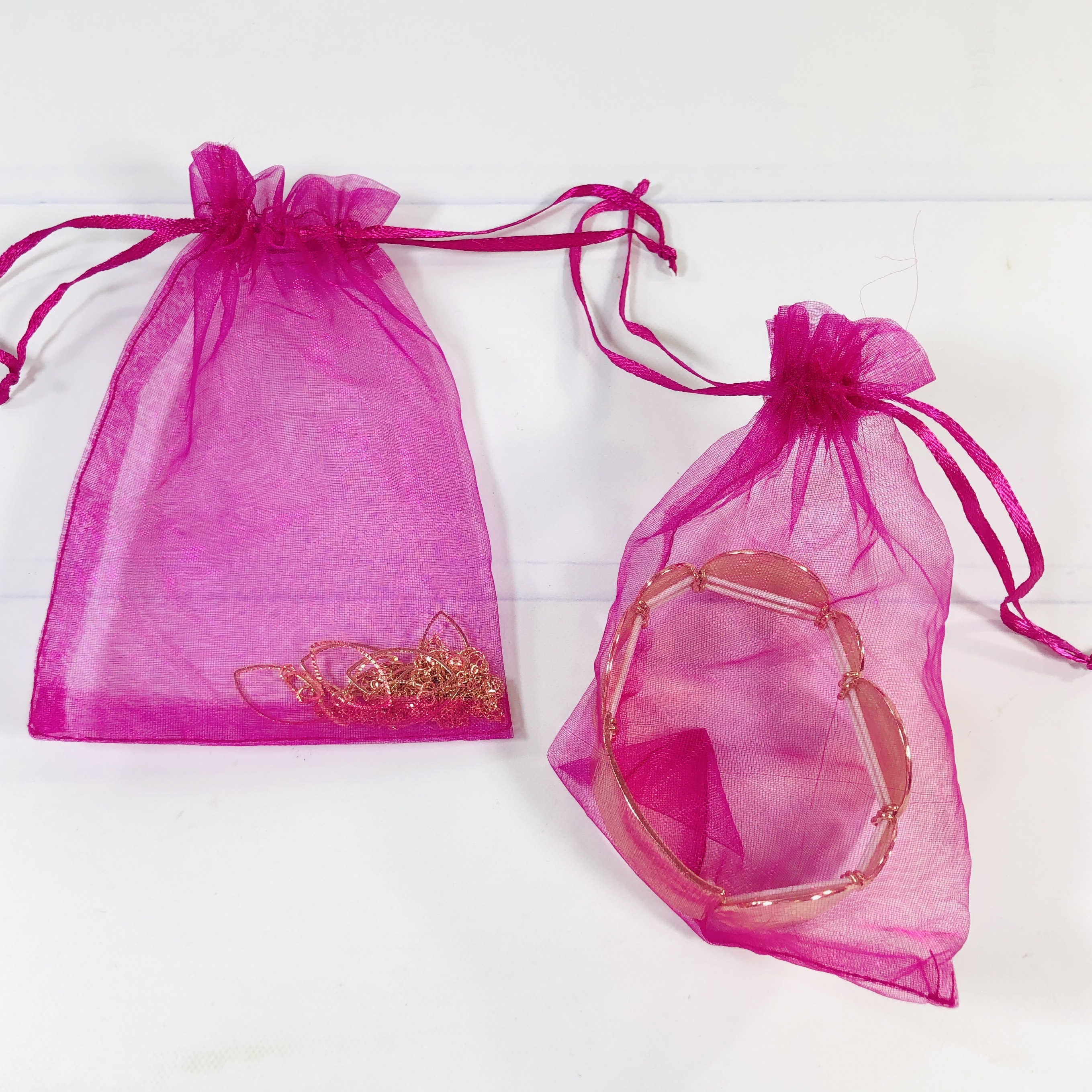 My jewelry pieces were in little pink organza bags!
Cornela Bracelet ($28.99) I don't usually wear bracelets but I like the style and fit of this one! It has gold-toned textured circles that are on stretchy elastic so I had no problems getting it to fit on my large wrists. One side has this rectangle.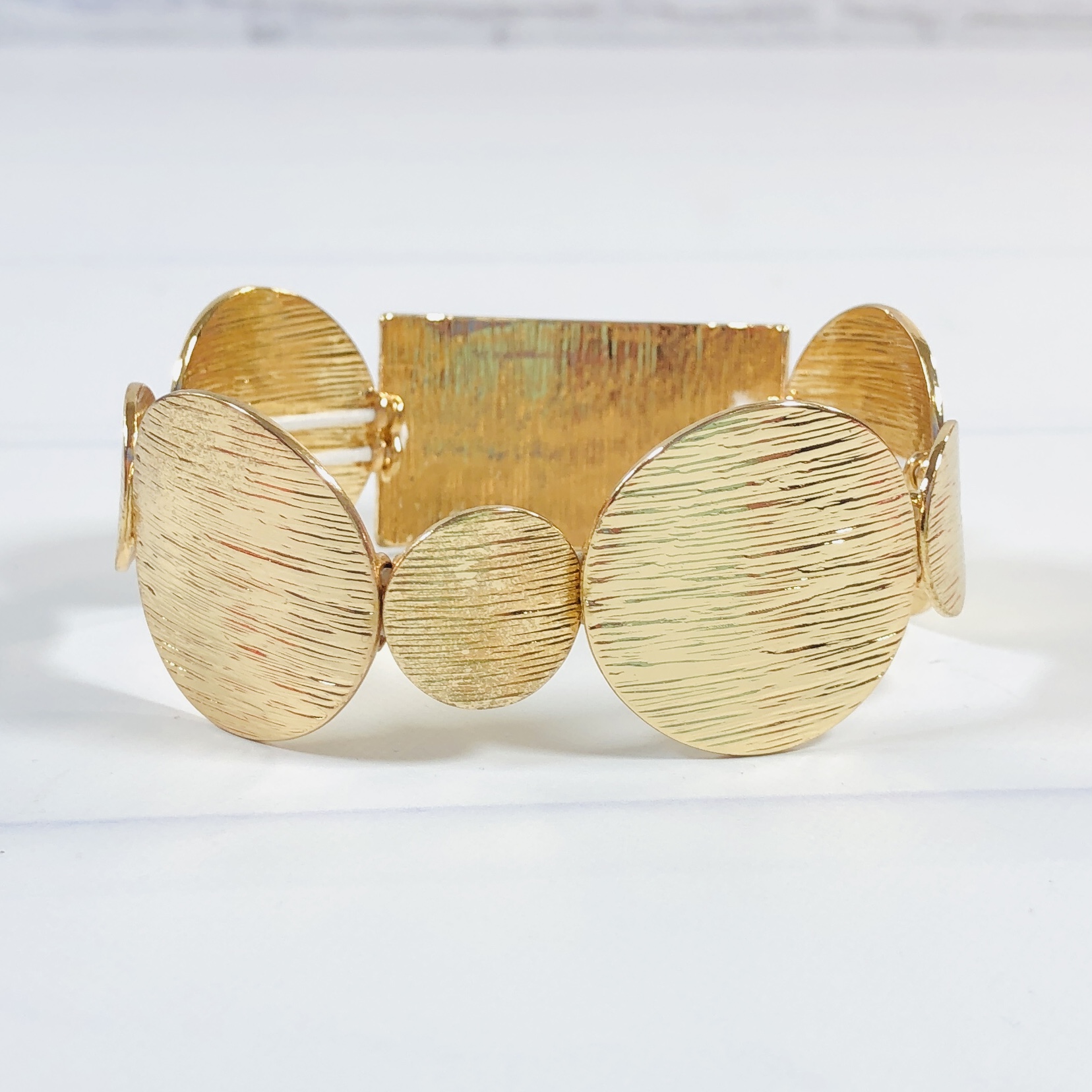 The rest of it is alternating small and large circles.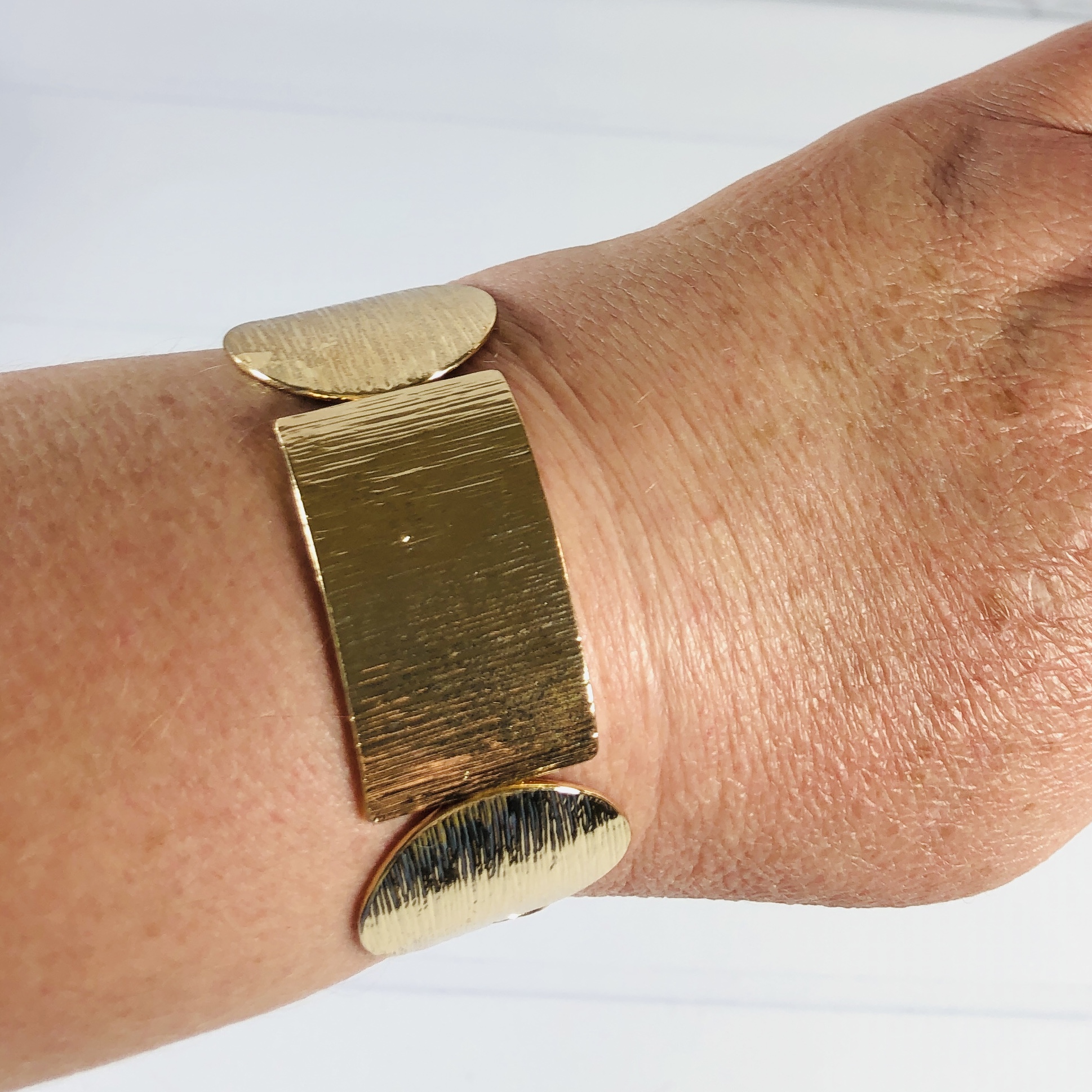 I'm not 100% sure which way to wear this but it tends to feel best when the rectangle is on the side of my wrist.
Lucinda Necklace ($44.99) Here is another jewelry item that I am loving!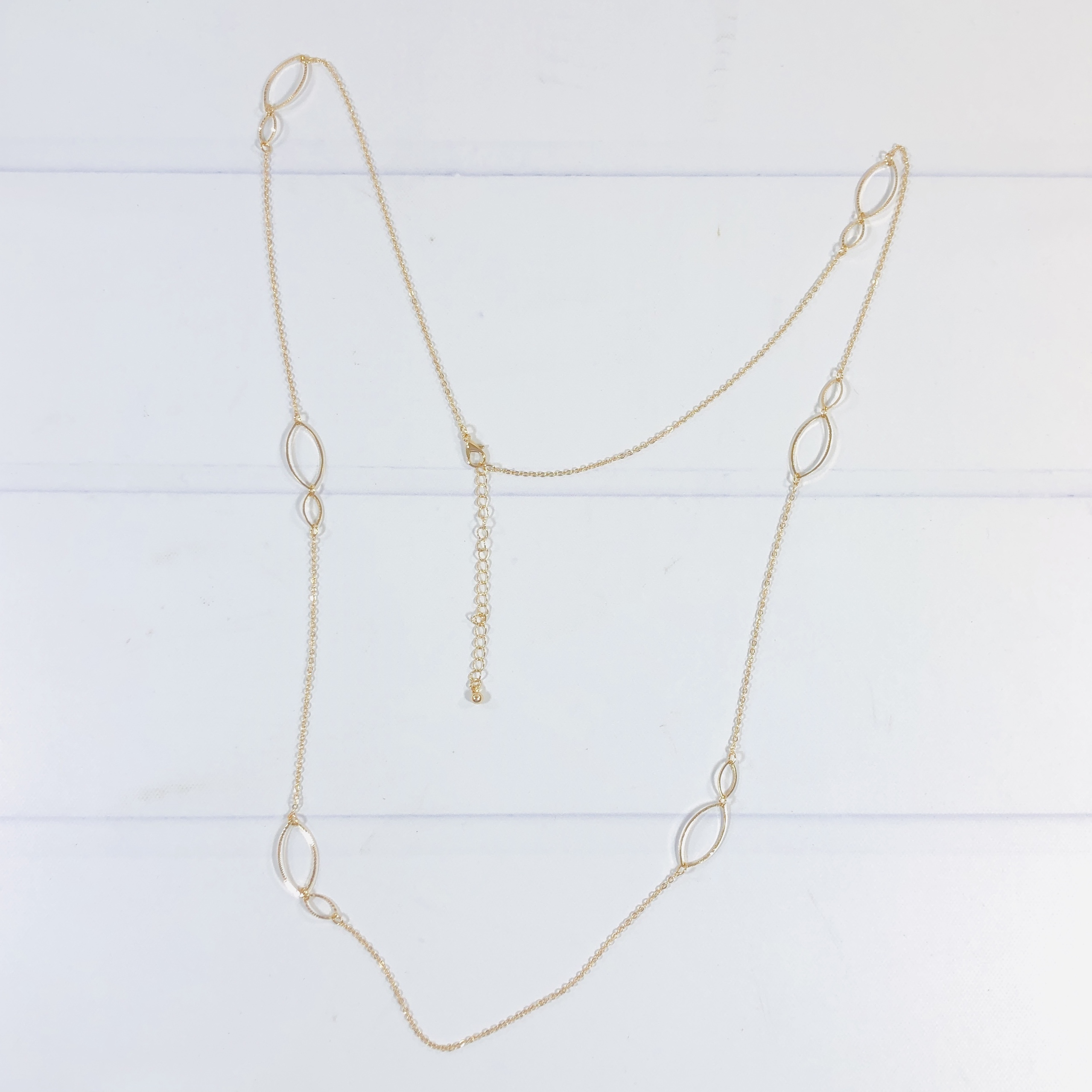 While so many necklaces in subscription boxes fit like chokers on my plus-sized frame, this one is plenty long to dangle and not cut off my air supply.
It has small and large ovals that have a pretty texture on them. It's about 44″ long including the attached extender.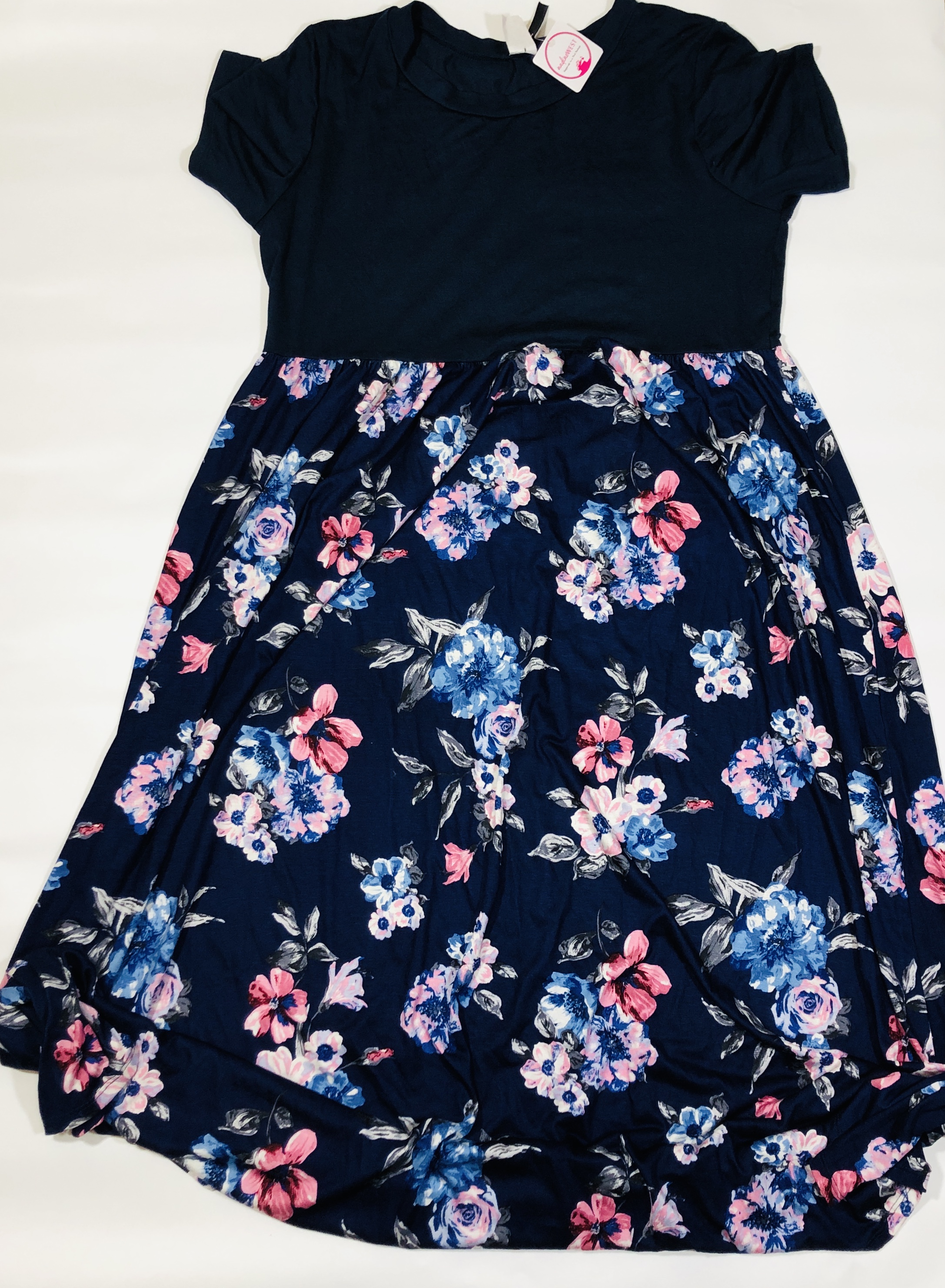 Janine Dress ($44.99) According to the tag inside the dress, this is from the MOA Collection and is size 2XL. It is made of 95% rayon and 5% spandex.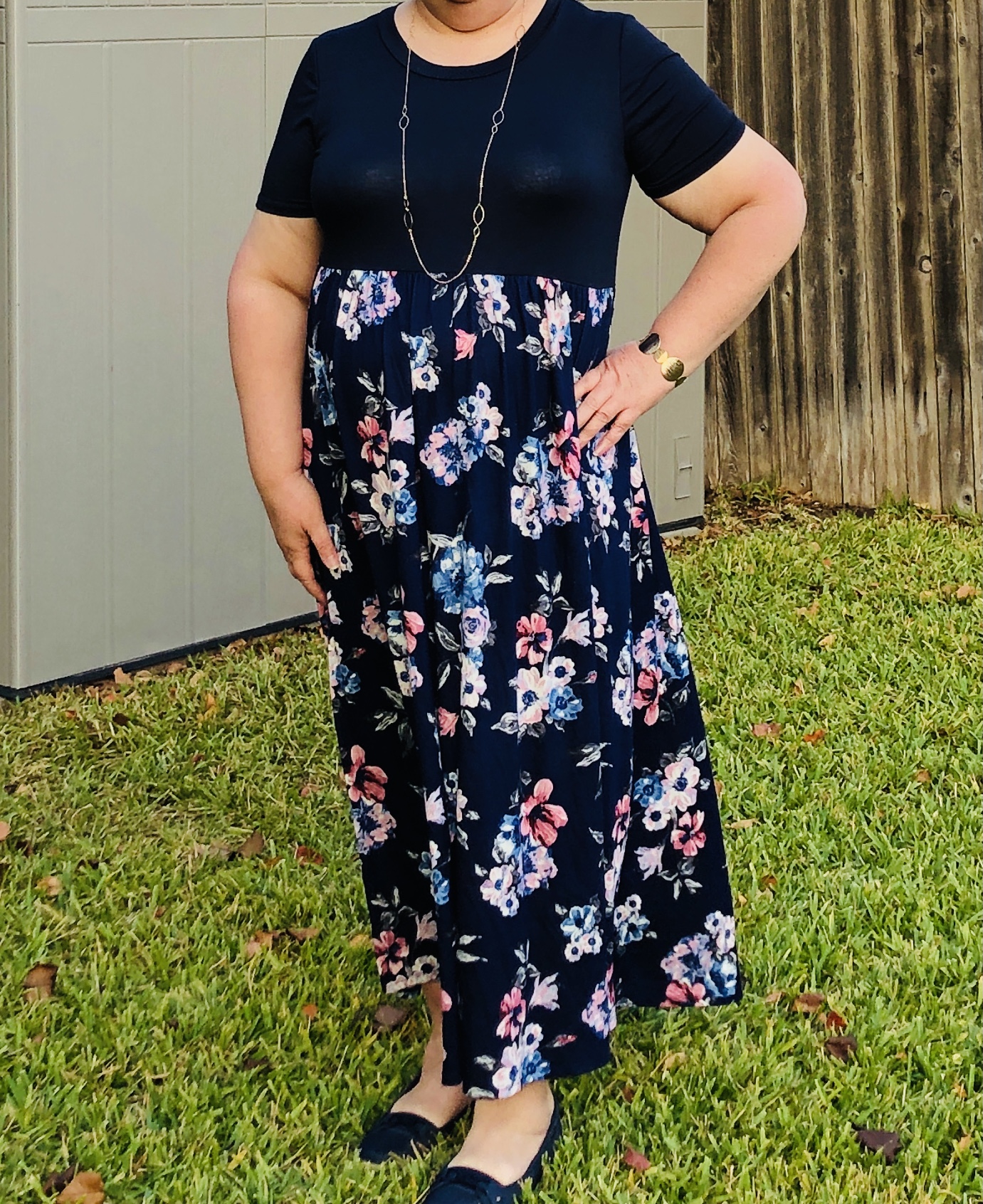 I do not own any dresses and the fit of this one wasn't for me. My daughter laughed (almost) hysterically because she had never in her 17 years seen me in a dress. You can see the bracelet and necklace here (I am wearing them in all of the below pics too). My white bra showed through the top and I think I need to buy a pair of Spanx.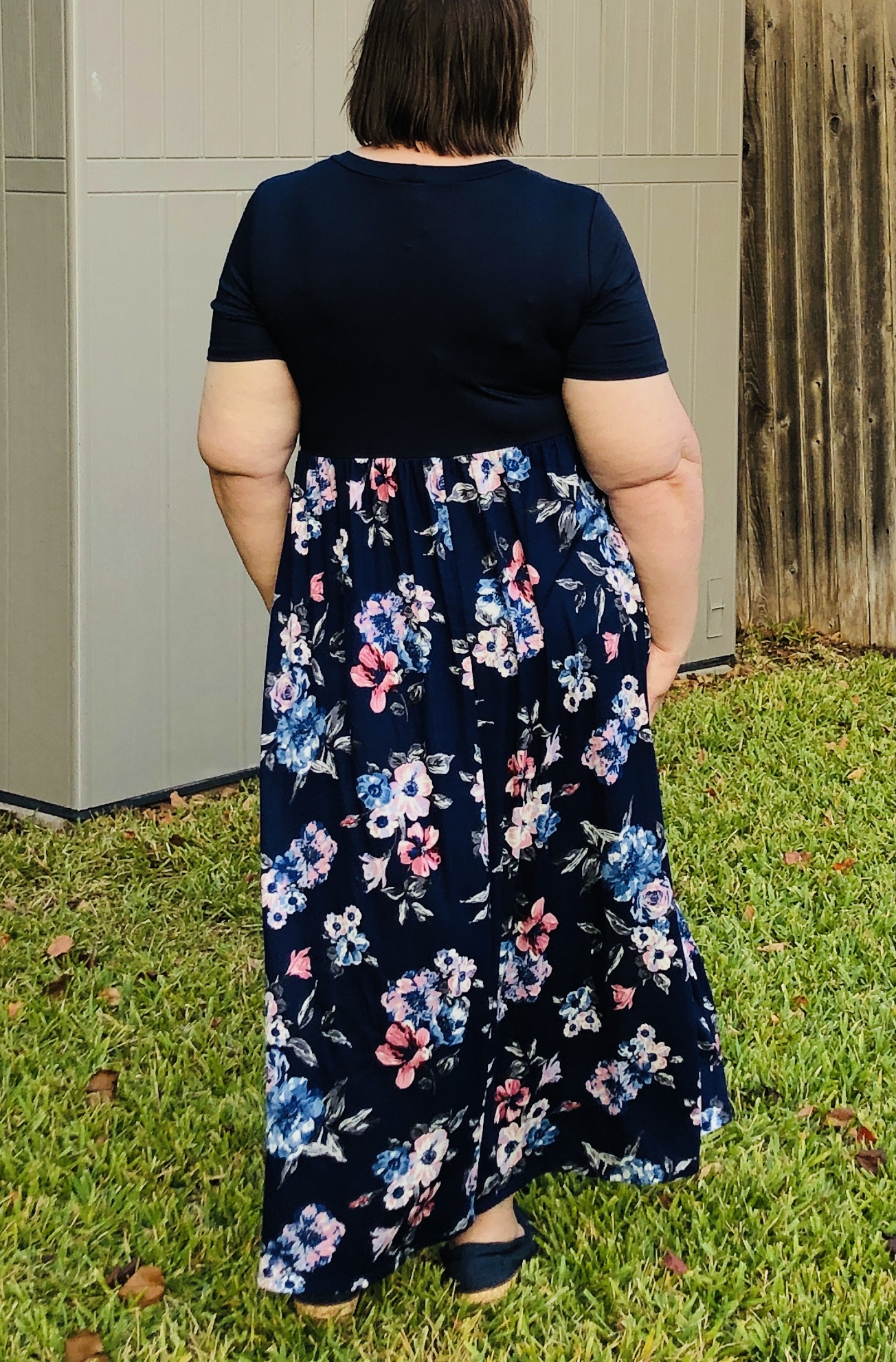 Not a fan of the rearview either, mainly because I prefer to hide my arms. The dress is loooong on my 5'3″ self, pretty much to my ankles. I will say that it is incredibly comfortable.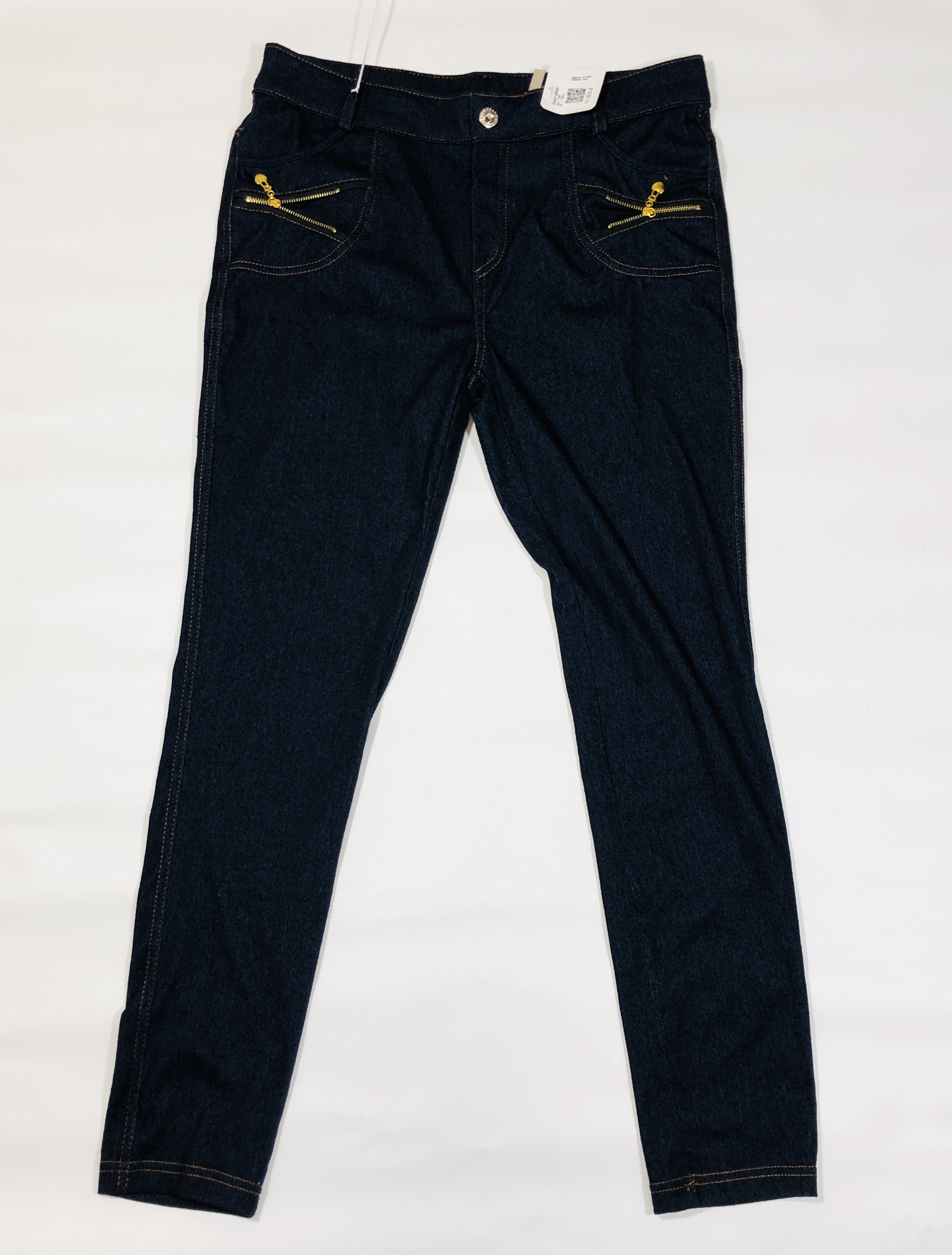 Bunty Side Pocket Jeggings ($26.49) The brand here is Yelete and they are in size L/XL. They can be found here.
They have zippers on the pockets and the zipper pull has a heart! These are pull-on pants with a rhinestone "button" sewn where a regular button would normally go. They are made of 90% polyester and 10% spandex.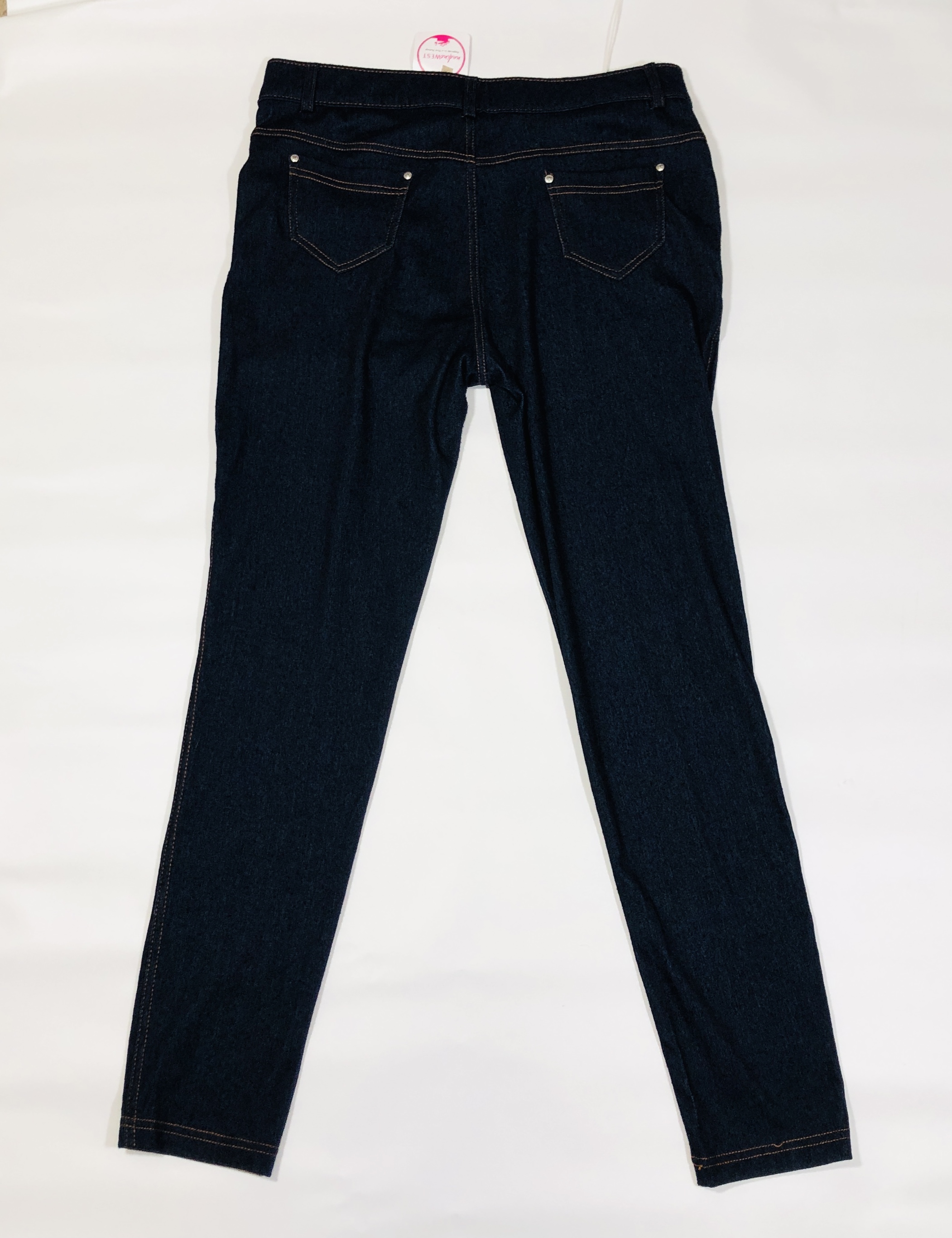 They even have back pockets! There are rhinestone studs on those pockets too. They are so comfy it's like walking around in pajama pants. They also fit my shortness. Shown below.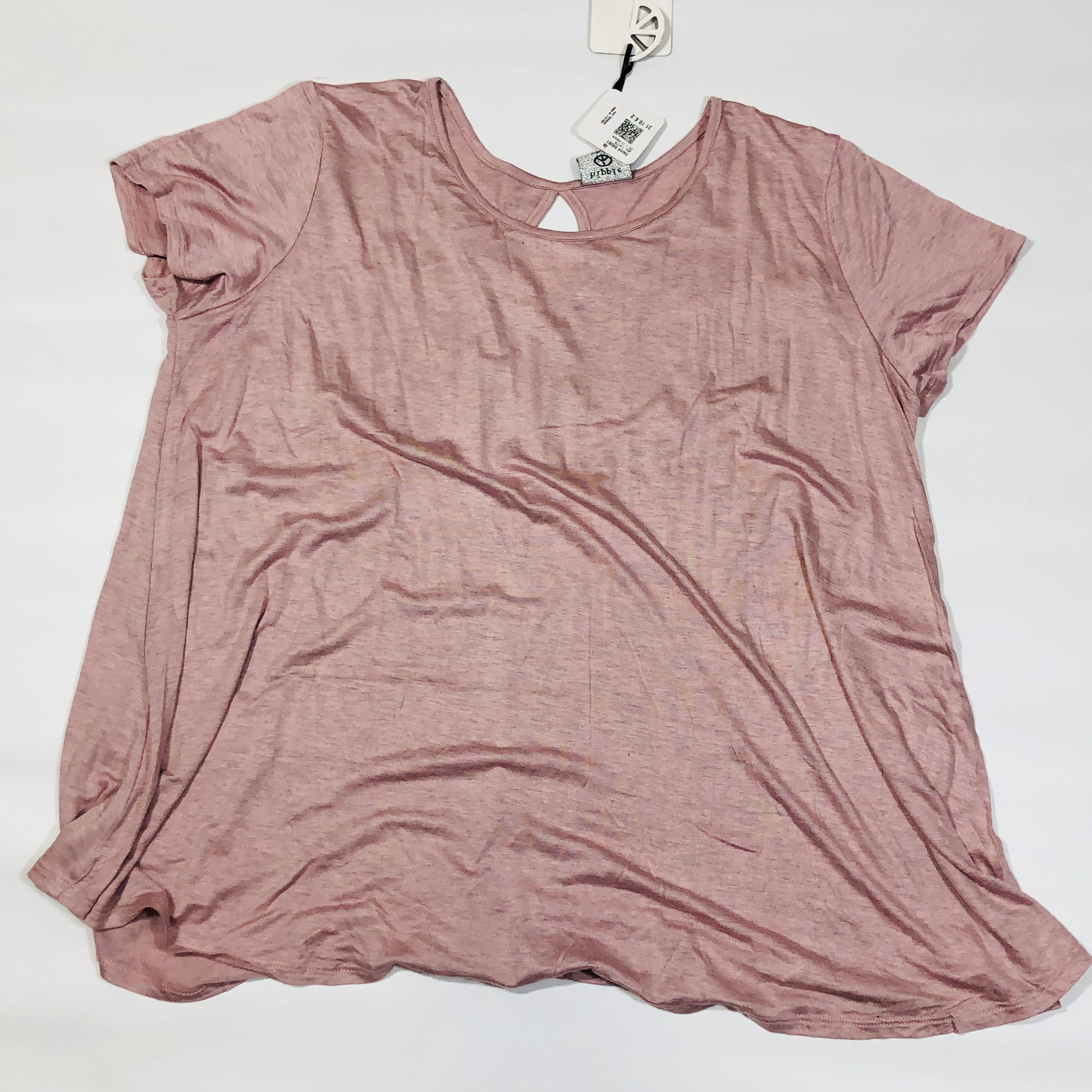 Heely Top ($39.99) The brand on this label is Hippie Chic and it is size 2X. It is made of 95% rayon and 5% spandex.
I love the silky feel of the material and it is heather pink and grey. There is a keyhole feature at the back neckline.
I like the length but wish the arms were slightly longer.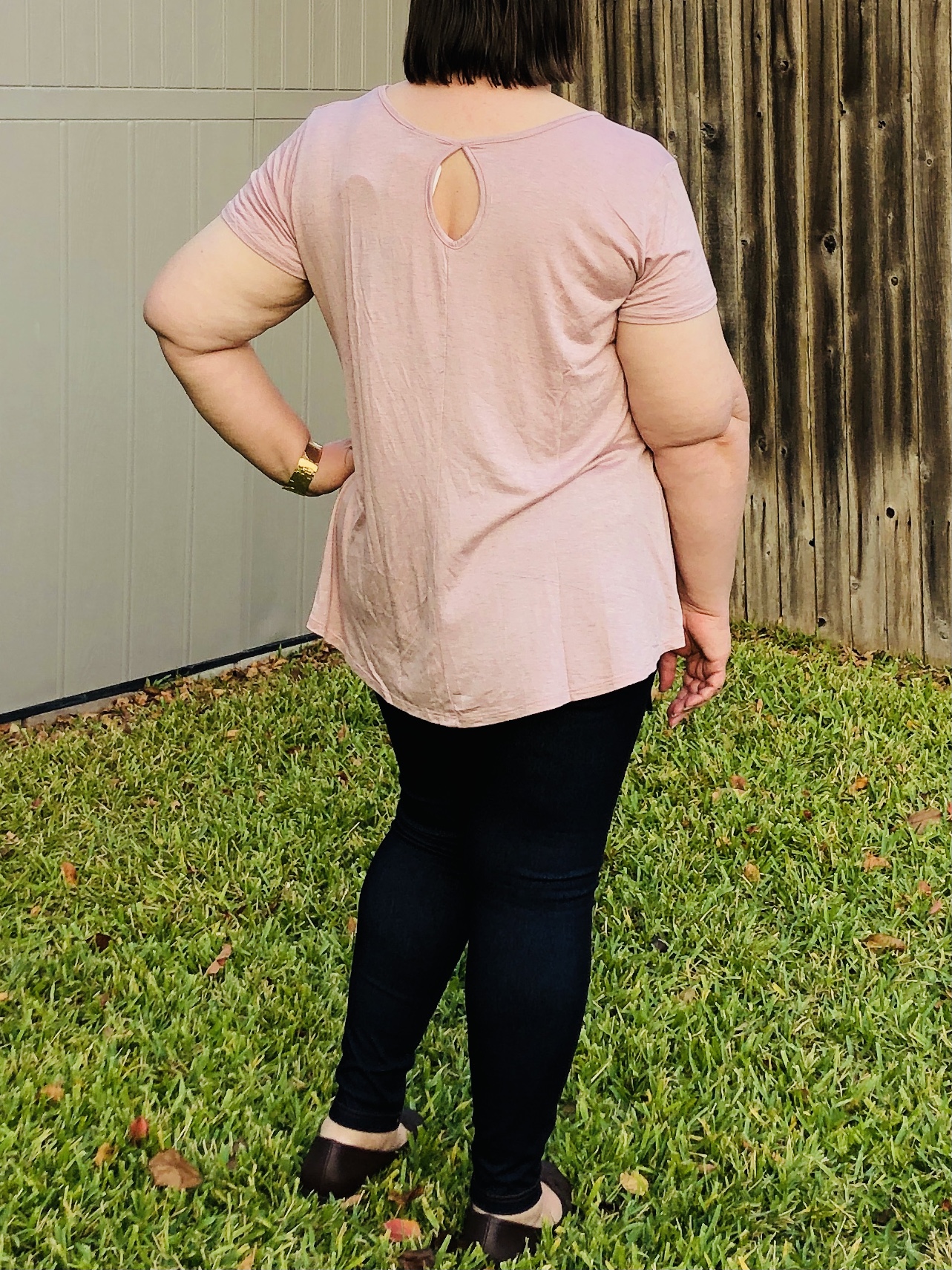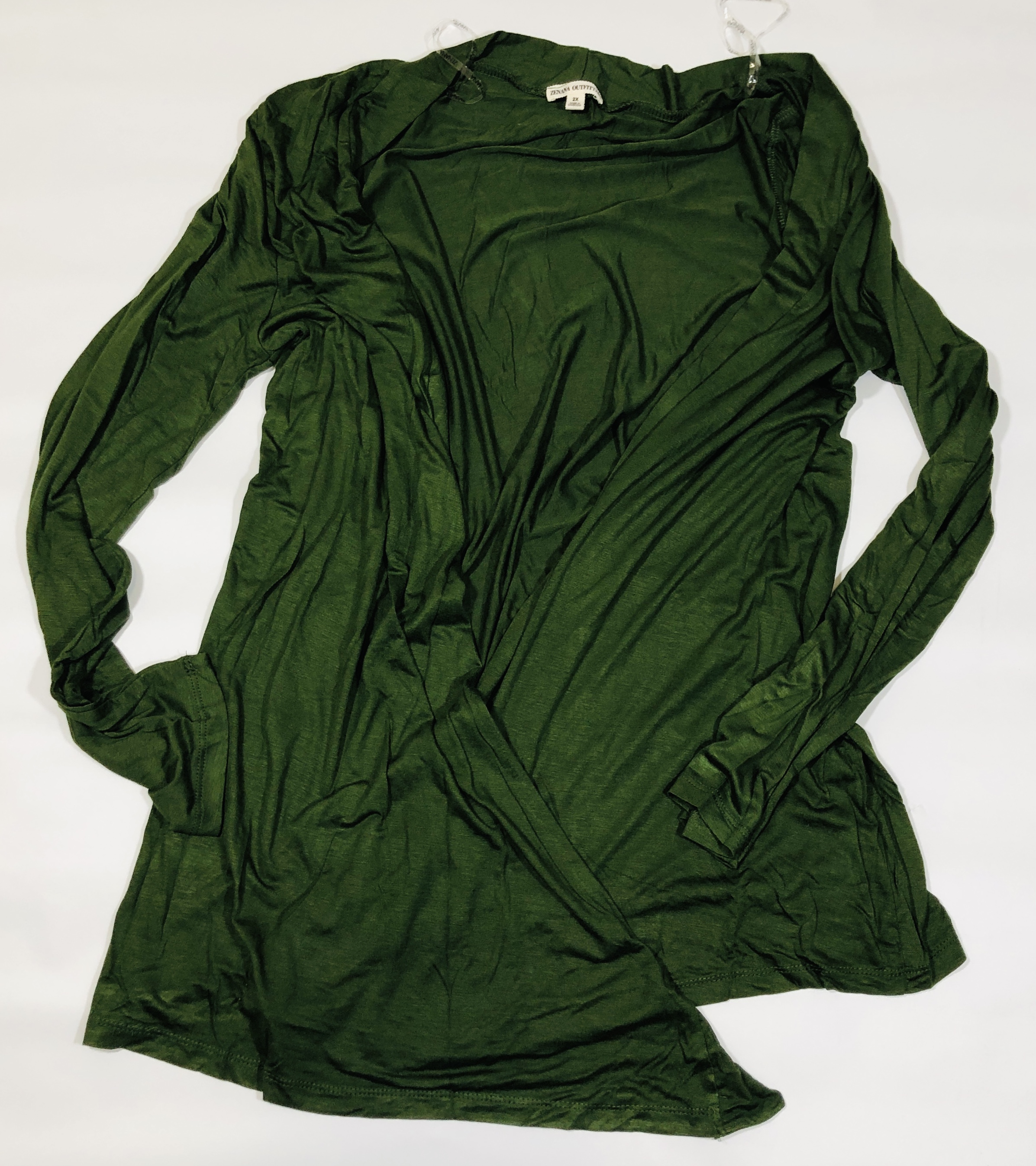 Criselda Cardigan ($39.99) Luckily Nadine West sent a cardigan to wear over the top. The brand says Zenana Outfitters and it's a size 2X. It is made of 95% rayon and 5% spandex.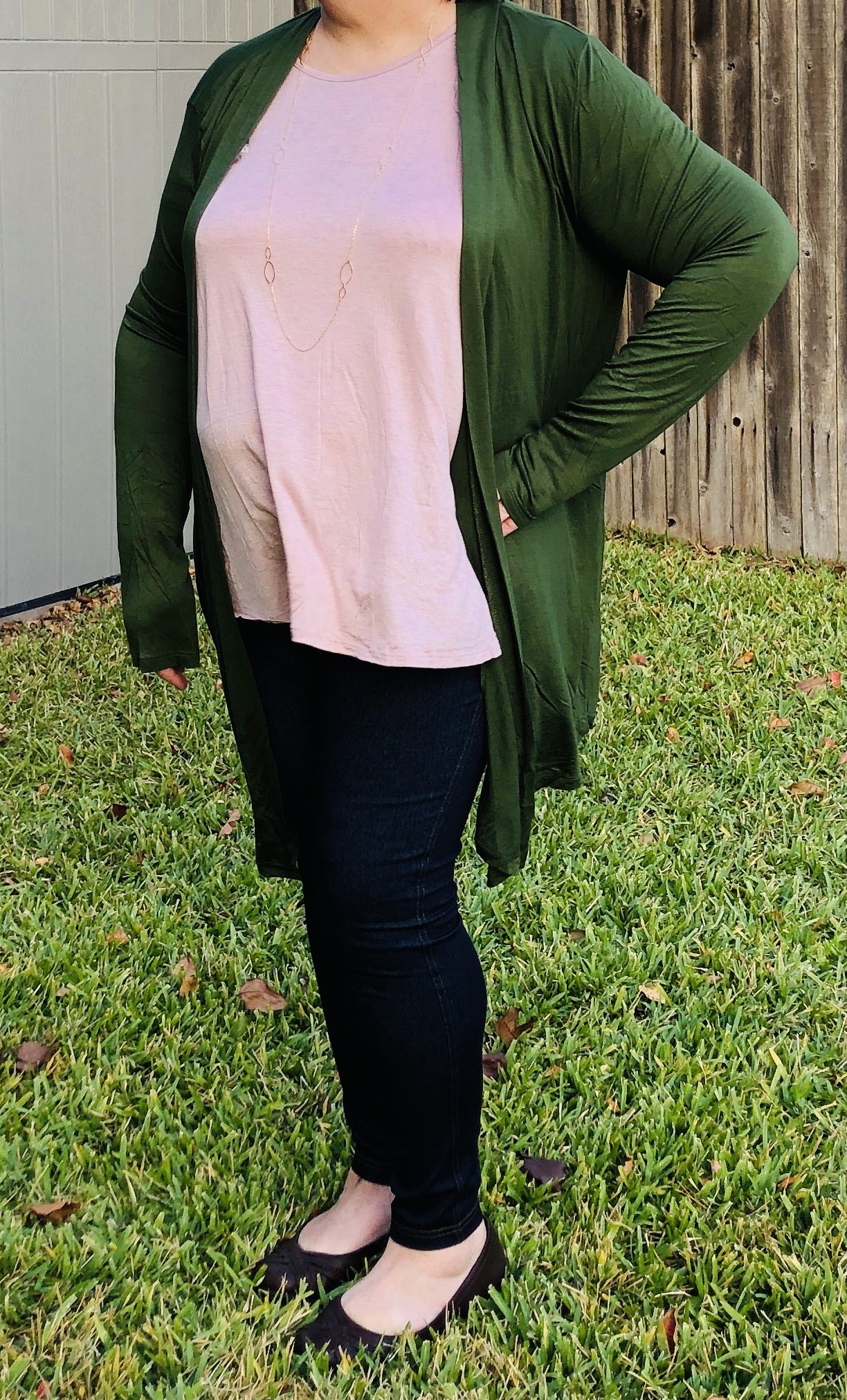 It drapes longer in the front and the sleeves are very long on me.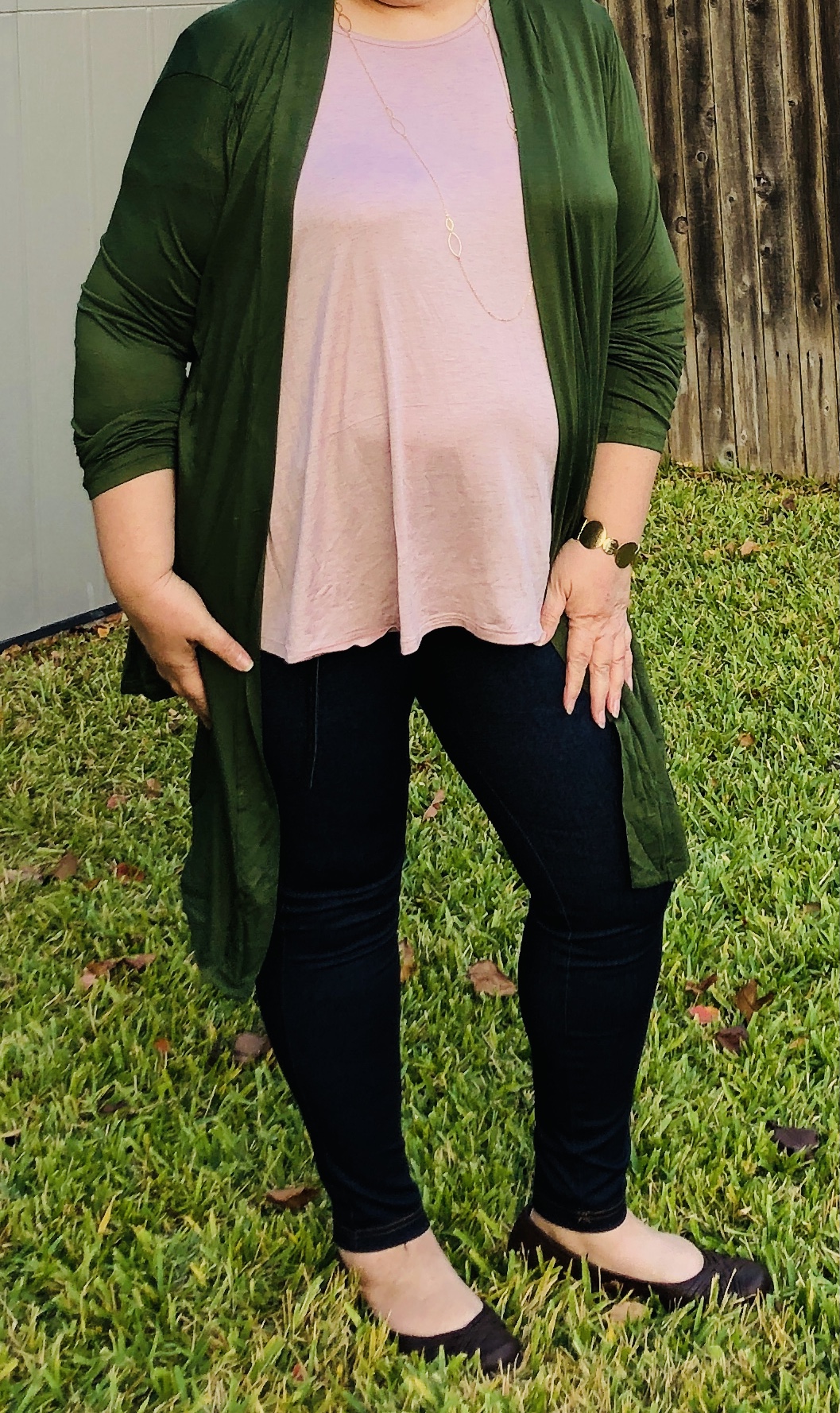 They look much better when I push them up!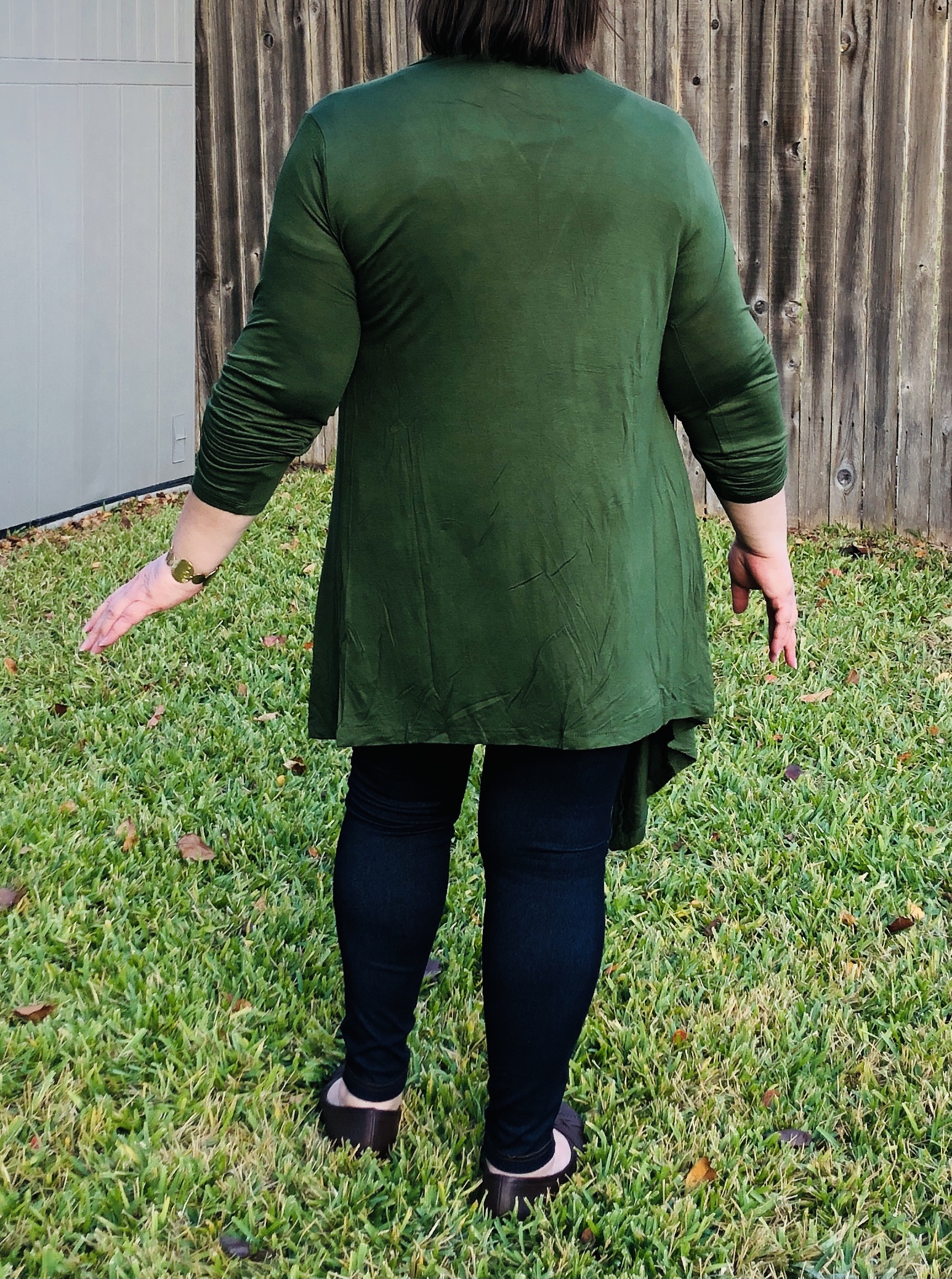 Here's the view from the back.
I was pretty pleased with my very first shipment from Nadine West! There's always some trial and error, especially when it's a first box, but I thought they did a good job picking my outfits. I mentioned that I don't wear sweaters (it's too hot where I live) but that I do like to layer lightweight jackets over top and that is what I received. I mentioned that I don't wear torn pants or earrings and those didn't show up. I talked about how I am older and didn't want anything trendy. My typical style is somewhere along the lines of The Pioneer Woman, flowy tops and jeans, or just jeans and t-shirts, so the shirt/cardigan/jeggings combo worked well for me. Everything was comfy to wear and I thought it arrived quickly to my mailbox, within a couple of days of ordering.
What do you think of the Nadine West box?