The ketogenic diet became really popular. It's the type of diet where you restrict carbs and replace them with healthy fats and protein, which trains your body to use fat as the main energy source instead of sugars and carbohydrates. This diet helps promote weight loss in many ways, including boosting metabolism and reducing appetite. It is also known to help with health problems. It reduces the risk of certain cancers, improves heart health, manages Alzheimer's disease, potentially reduces seizures, and helps with many other health-related problems.
Preparing your own keto meal can be a hassle, especially if you're busy and don't have much time. The best way to stick with your diet is through keto meal kits and subscription boxes. And, because we want you to have the finest keto subscriptions possible, we tracked down all keto meal kits and subscriptions that we think are the best for you!
Here's our full list of the best keto meal kit and subscription boxes that you can try! The list includes meat subscriptions, meal kits, and snacks subscriptions, all befriended by the keto lifestyle. It's not a diet. It's a lifestyle!
The Best Meal Kits And Subscription Boxes For Keto Diet!
Meal Delivery Subscriptions and Kits, plus Meal Planning Subscriptions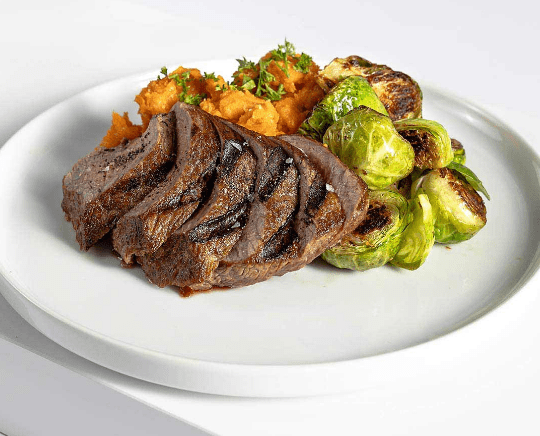 Image from: Trifecta
What You Get: High-fat, low-carb meals for your Keto diet? Say less! Trifecta delivers macro-balanced meals designed with your weight loss journey in mind. All you have to do is tell them what meal plan you prefer – Keto, Paleo, Clean Eating, Vegan, Vegetarian, and how many meals you want to receive each week. They'll take care of everything for you, so you'll have no worries about maintaining your keto diet. Each box contains fully-prepped delicious dishes made from 100% USDA Organic Ingredients, guaranteed to be gluten-free, dairy-free, soy-free, and non-GMO. All their meals are never frozen, vacuum sealed, and delivered in refrigerated cases directly to their subscribers' doors.
Price: Get your keto meals starting at $110.99 per week.
Deal: Get $120 off across your first 6 boxes! Use coupon code HS120.
---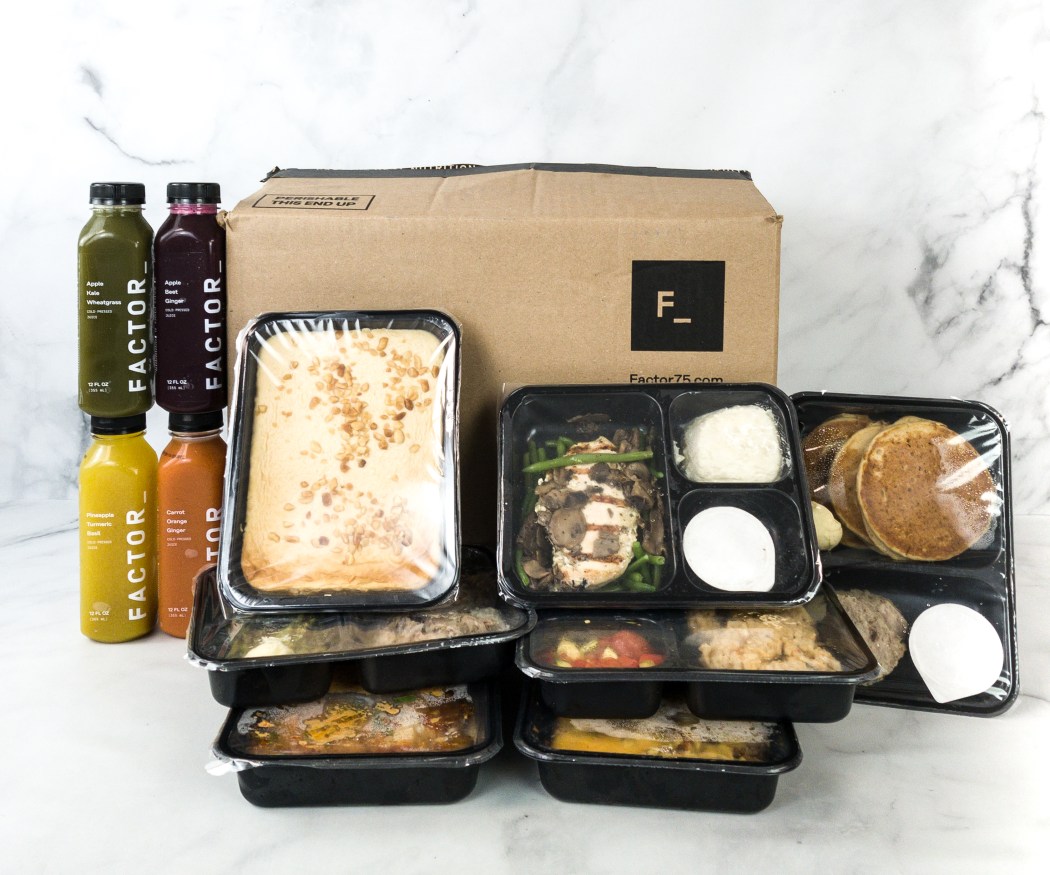 Image from: our review
What You Get: Factor_ is a prepared meal subscription that delivers healthy chef-developed meals directly to your door, with the options Paleo, Keto, and Plant-Based Meal delivery. They prepare and deliver fresh, nutritious meals with the help of dietitians and experts, making sure that you get the right amount of nutrients your body needs. Subscribers can choose exactly what meals they want in their box. The ever-changing menu updates weekly, so you'll see a variety of delectable dishes, beloved your Keto diet! With Keto meal plans, you'll receive as many as 12 meals per week or as few as 6 meals per week. Combining nutrition science and culinary excellence to design dishes that taste amazing, it'll give your body and mind the nutrients needed to perform at their peak!
Price: Choose how many meals you need per week: 4 meals/week – $60 or $15/meal, 6 meals/week – $77 or  $12.83/meal, 8 meals/week – $99 or $12.38/meal, 12 meals/week – $138 or $11.50/meal, and 18 meals/week – $198 or $11/meal.
Deal: Get $120 off your first FIVE weeks - that's 50% off your first box, 20% off your second, third, and fourth boxes, and 12% off on your fifth box! Use coupon code FACTOR120OFF.
---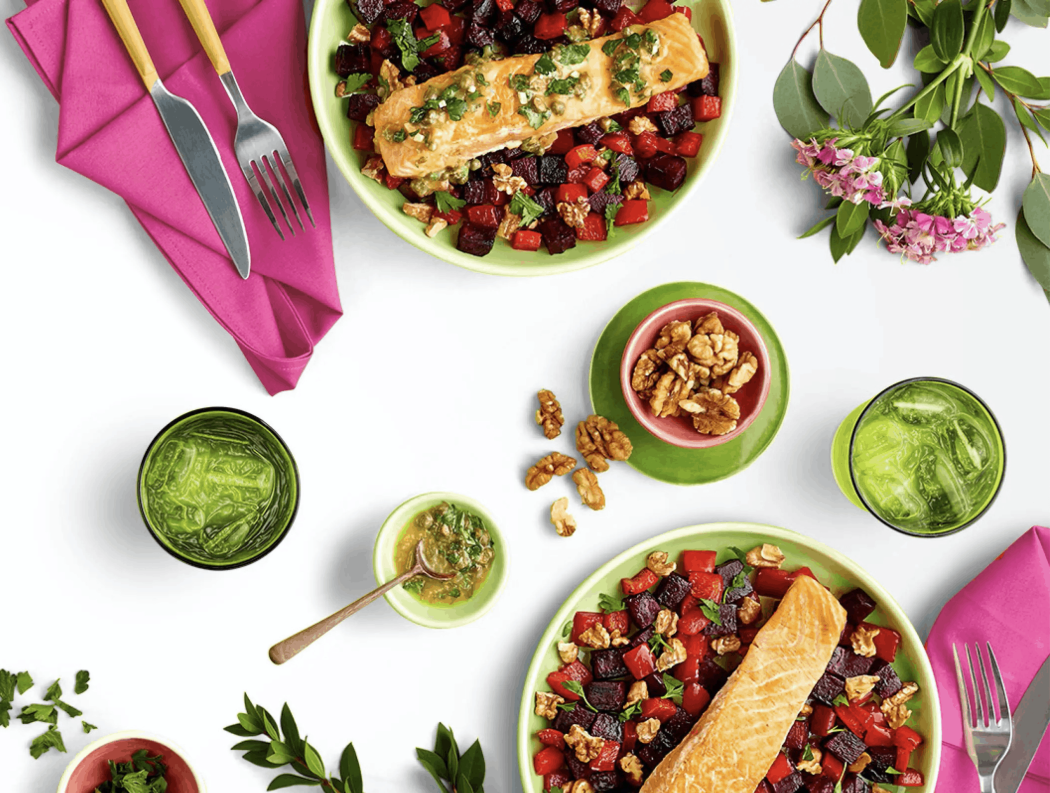 Image from: Green Chef
What You Get: Green Chef makes sure you get your healthy dinner fix in just 20-30 minutes, whatever your diet is. They have Keto+Paleo, Balanced Living, and Plant-Powered meal options, so it'll be easy for you to stay true to your diet. Each box comes with chef-crafted, easy-to-follow recipes and pre-measured, sustainably sourced ingredients for at least three meals a week, and they're even color-coded for easy sorting! You can choose what meals you'd like to receive from 9 delicious recipes that change every week. The only thing you need at home is olive oil, salt, and pepper – easy cooking, easy eating!
Price: Keto+Paleo – $12.99 per serving for 2 people (3 meals a week)
Deal: Save $35 on your first box, $20 on your second and third, and $15 on your fourth – that's $100 savings! Deal applies automatically, just visit and subscribe.
---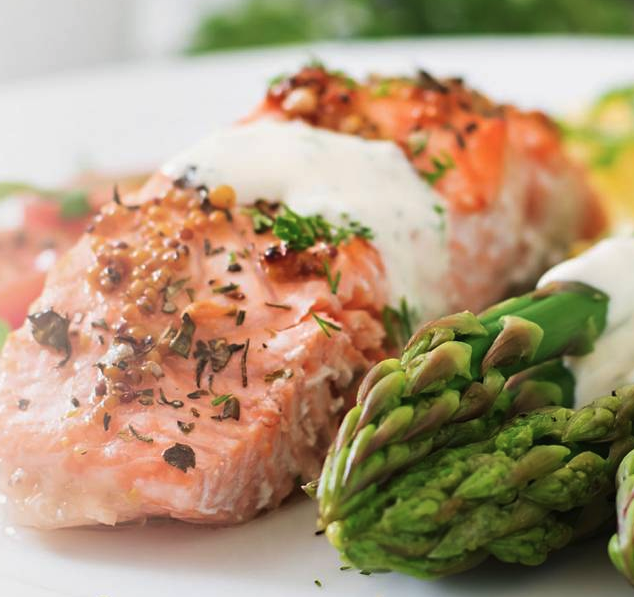 Image from: Diet-to-Go
What You Get: With Diet-to-Go, staying loyal to your diet is made simple! This meal delivery service is designed to provide its subscribers a healthy, delicious, and portion-controlled meals every week, approved by your keto diet. These ready-made meal packs aids in your journey towards losing weight quickly and effectively, and each pack contains scrumptious, restaurant-quality meals, including meat, cheese, and eggs that you can consume at home or on the go! Customize your plan – original or no seafood, 5 days per week or 7 days per week, and 2 meals per day (no breakfast) or 3 meals per day.
Price: Keto-Carb30 weekly plan costs $137.99 (no breakfast) and $163.99 (with breakfast) for 5 days a week. 7 days a week No Breakfast weekly plan costs $186.99 and With Breakfast costs $204.59 or $9.74 per meal.
---
Image from: Snap Kitchen
What You Get: Snap Kitchen caters to various lifestyles, offering different types of meals that range from low-carb to keto-friendly! Subscribers can select their meals and switch them up every week. All meals contain no gluten, soy, artificial preservatives, hormones, and other bad stuff, without compromising great flavors. Receive 6 or 12 meals per week and fill your box with delicious meals loved by your keto diet. When the meals arrive at your door, all you have to do is heat them and enjoy – no more prep & cooking involved!
Price: 6 meals a week costs $83.04 or $11.67 per meal, and 12 meals a week is $136.08 or $11.34 per meal.
Deal: Get up to $60 OFF your first 3 weeks of Snap Kitchen! Use coupon code GET60.
---
Image from: Magic Spoon
What You Get: With Magic Spoon, you can still enjoy your favorite breakfast cereal without the sugar, carbs, and all the guilt! This subscription brings a healthy meal to another level with high protein and low carb, disguised as yummy and flavorful cereals. They let you experience a healthy cereal meal that tastes too good to be true! Available in flavors fruity, peanut butter, cocoa, cinnamon, frosted, and blueberry, your taste buds are definitely rewarded with sweet and delicious flavors you shouldn't miss. It's a cereal recreated to bring back your favorite childhood meal!
Price: Subscription costs $39 a month
---
Image from: Fresh N Lean
What You Get: Fresh N Lean is the perfect crave-relief in just 3 minutes! It is a meal subscription service that offers pre-packaged meals delivered straight to your home or work each week, prepared just for your preferences. You can choose which plan suits your diet – Keto, Protein+, Paleo, Standard Vegan, Low Carb Vegan, and Bulk, so they can give you just what your body needs the most. Each box includes a variety of healthy and delicious meals made from fresh and organic ingredients – naturally rich in flavor, handcrafted by professional keto chefs. No secret ingredients, no dirty tricks, just delicious dishes you'll love!
Price: Keto plan starts at $51.25 per week (breakfast for 5 days), $110 per week (breakfast, lunch for 5 days), and $155.75 per week (breakfast, lunch, dinner for 5 days).
---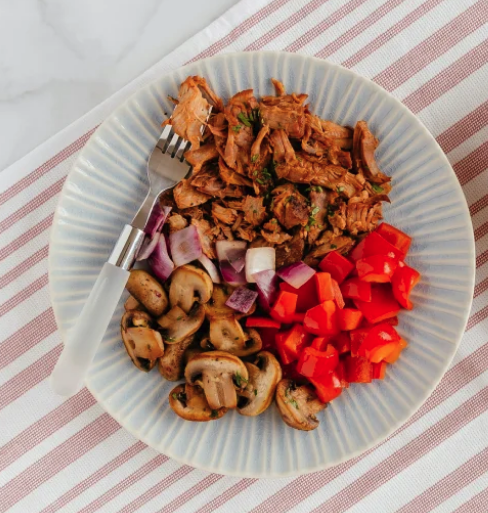 Image from: Territory Foods
What You Get: Territory Foods is a meal delivery service that offers a wide range of meals designed by nutritionists and crafted by local chefs. These meals are free of gluten, refined sugars, dairy and are made using only the cleanest, freshest, and responsibly sourced ingredients. Choose the food that best suits your tastes and preferences from their rotating weekly menu of 50+ meals. You'll always find something new and delicious to try, showering your palate with fine flavors, befriended your keto diet!
Price: Meal Plan costs $9.95 per meal + a free meal each week, Custom Plan starts at $9.95 per meal, and Market Boxes starts at $30 per box!
---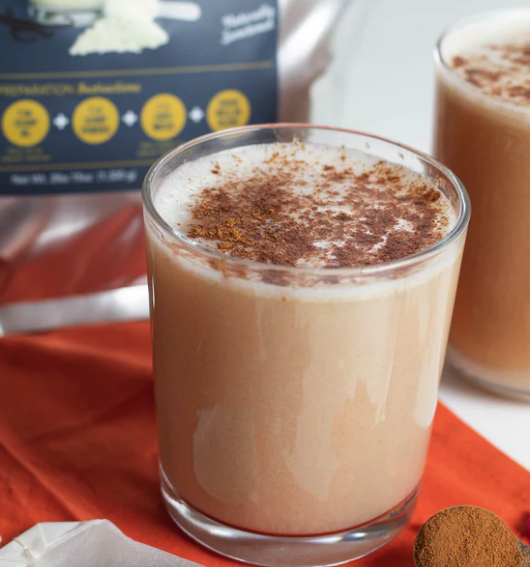 Image from: Sated.
What You Get: You can still enjoy a tasty flavored drink even when you're loyal to your keto diet. Sated. is a meal replacement in the form of shakes. It's a keto meal that you can fully enjoy without suppressing your taste buds, whether on the go, in the office, or just at home – no required utensils! These keto meal on-the-go contains prebiotic fiber, omega-3, and are naturally sweetened (definitely, no added sugar). Keto-friendly fast food, that's what Sated is! You can choose Ready To Drink Meal Shake or Mix It Yourself Keto Meal Shakes. Pick a flavor you love most, wait for it to arrive, and drink (or eat). It's A smart way to stick to your diet without the hassle!
Price: Get the Mix It Yourself kit for $90 per month.
---
More Low Carb
Image from: our review
What You Get: Home Chef offers a diverse selection of food that ranges from Asian, Indian, African, and South American-inspired dishes to classic American meals. It lets you take a break from grocery shopping by supplying fresh and easy recipes with pre-portioned and ready-to-cook ingredients that are a perfect fit for your carb-conscious diet. Every week, you have the option to choose from a variety of recipes and receive all the ingredients and visual step-by-step recipe cards directly to your door. They also offer 5 different meal categories to choose from: Meal kits (ready in about 30 minutes), 15 Minute Meal Kit, Oven-Ready, Grill-ready, Culinary Collections (premium meals for special occasions), and Entrée Salad. You can custom your box to fit your needs, including the number of servings per meal and the number of meals per week.
Price: Box costs start at $60 per week. Delivery costs $13.99 for orders under $49.99 and $7.99 for orders over $49.99.
Deal: Get $90 off your first THREE boxes! Deal applies automatically, just visit and subscribe.
---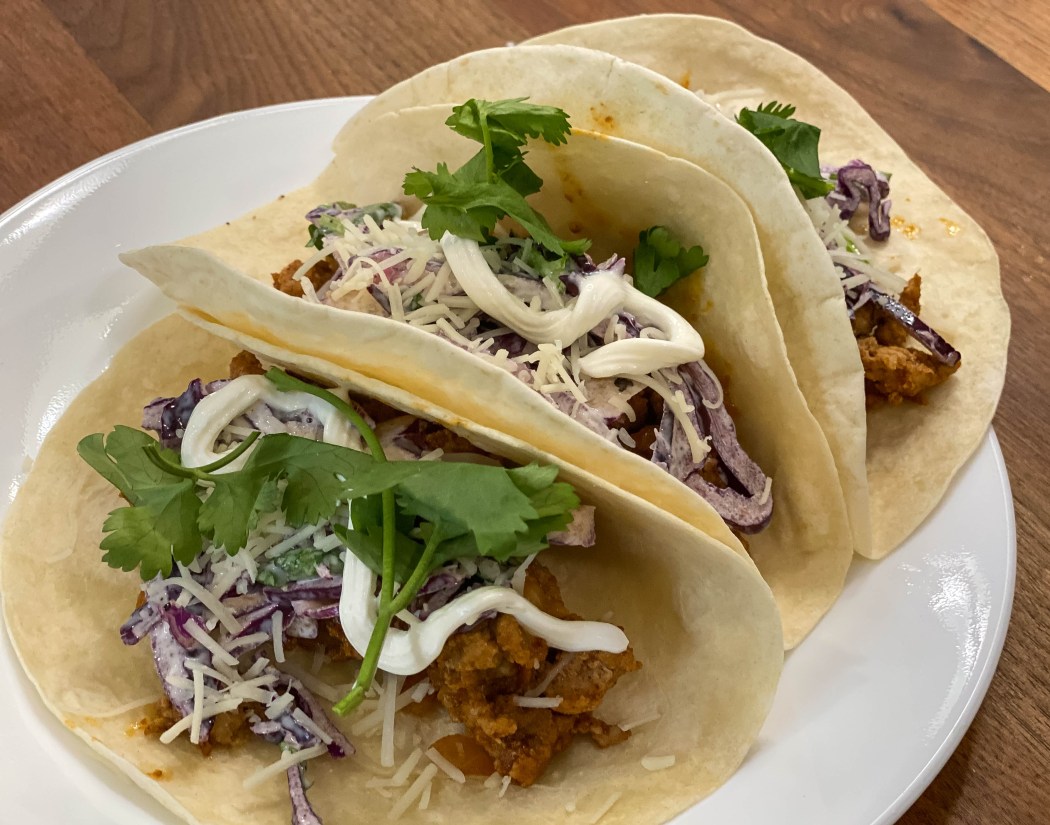 Image from: our review
What You Get: Hello Fresh makes meal preparation easy as pie! This weekly meal kit subscription includes complete recipes, plus fresh ingredients, allowing you to prepare your own healthy and delicious meals in no time. And although they don't offer keto/paleo options, this flexible meal subscription can be adjusted to meet your dietary needs. Personalize your plan based on your dietary preferences, how many people you need to cook for, and the number of recipes you'd like to include in your box each week.
Price: Boxes start at $47.96 per week
Deal: Get up to 12 FREE Meals across 5 boxes + FREE Shipping on your first box + 3 surprise gifts! Deal applies automatically, just visit and subscribe.
---
Image from: Martha & Marley Spoon
What You Get: Martha & Marley Spoon is a dinner meal kit subscription service offering two meal options: a 2-person and a 4-person box. Subscribers can choose how many recipes they'd like to receive weekly, including special diets like low-carb/keto-friendly, vegetarian and family-friendly. Expect recipes that include seasonal fruits and vegetables, high-quality fish, poultry, and meat in each box. They also include easy-to-follow recipe cards, featuring only 6-steps, precise instructions, and helpful photos so you can easily cook your meal. Boxes are chilled, and ingredients are already sorted by recipe – you can just grab and cook!
Price: Boxes start at $52.95 weekly for the 2-person box and $80.91 for the 4-person box.
Deal: USA: Save up to $120 off on your first FIVE boxes! Deal applies automatically, just visit and subscribe.
---
Meat Delivery Subscriptions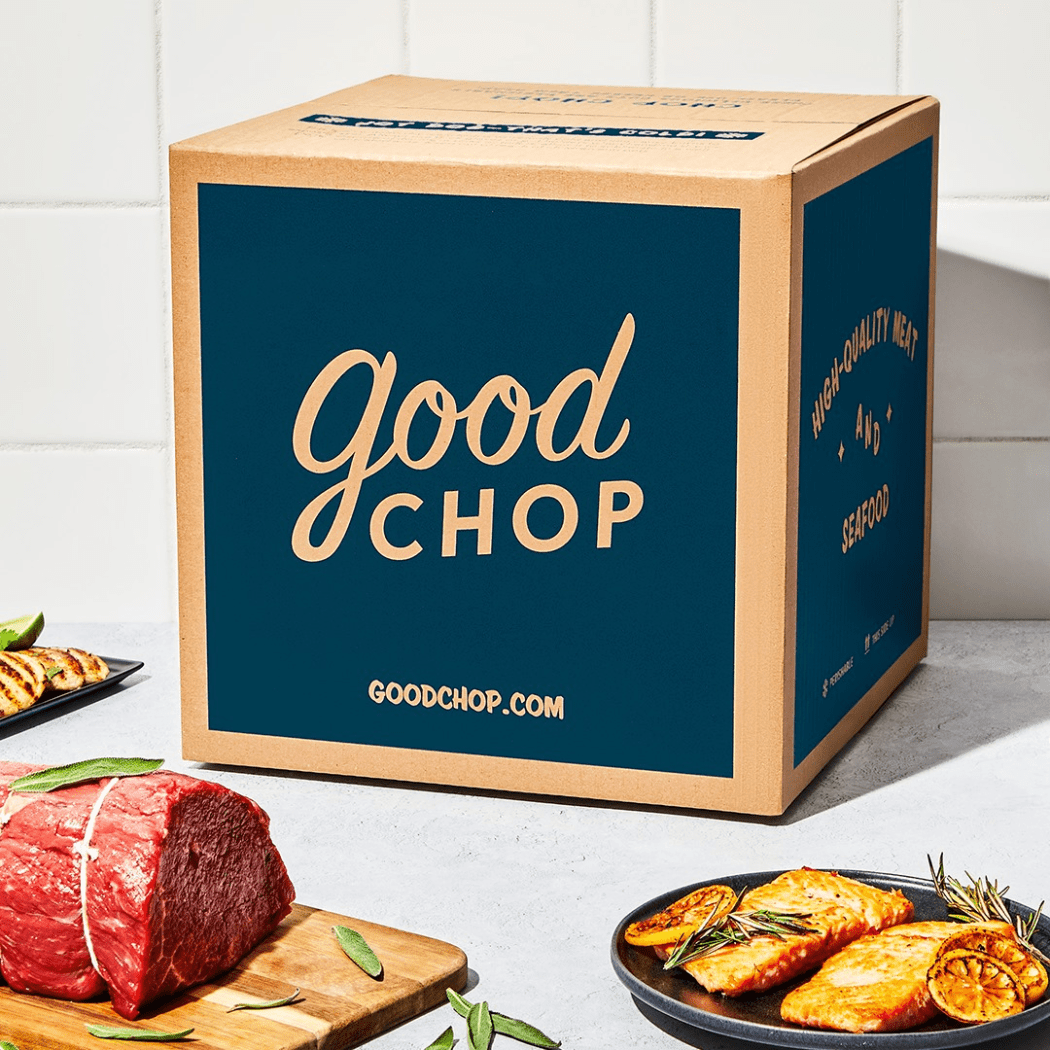 Image from: Good Chop
What You Get: Good Chop delivers high-quality meats for your dietary preferences, especially if you follow a Ketogenic diet! This flexible subscription makes it easy for you to get the best-tasting proteins to include in your meal plan. You can choose which cuts to include in your box and decide on which box size to subscribe to – Medium Box (select up to 6 items from the menu) or Large Box (select up to 12 items from the menu). Everything is responsibly sourced with no antibiotics or added hormones, ever! Pick from 48 different cuts they offer to befriend your keto lifestyle.
Price: The Medium Box costs $149 a month, while the Large Box costs $269 a month.
---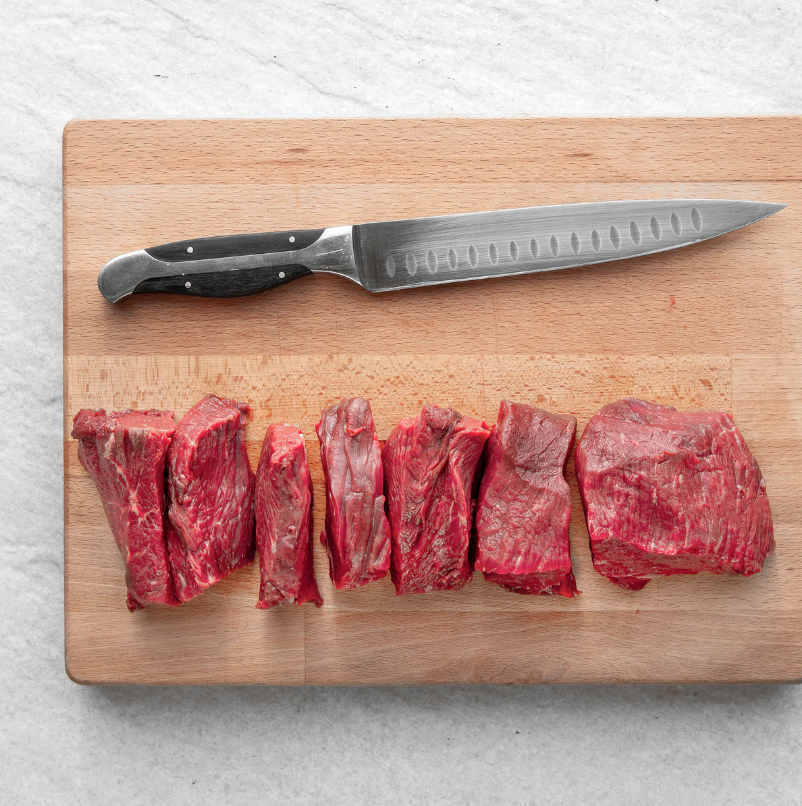 Image from: Rastellis
What You Get: For your daily protein source, Rastelli's is one of the best options. It offers menu staples such as ground beef, sirloin steaks, chicken breasts, and even seafood that are all responsibly sourced. All their products are shipped raw and blast frozen to arrive at your home in their best and freshest condition. You can choose from curated boxes they offer, containing fresh meats you can use when cooking for your Keto diet. You can store them in the fridge for 5-7 days for meat and 3-5 days for seafood. Their meats are USDA certified and are 100% free of antibiotics, steroids, and hormones too!
Price: Build your box starting at $15. Subscribe and save 5%. Shipping is free for orders over $200.
Deal: Take $15 off your first purchase at Rastellis.com. Use coupon code RASTELLIS15.
---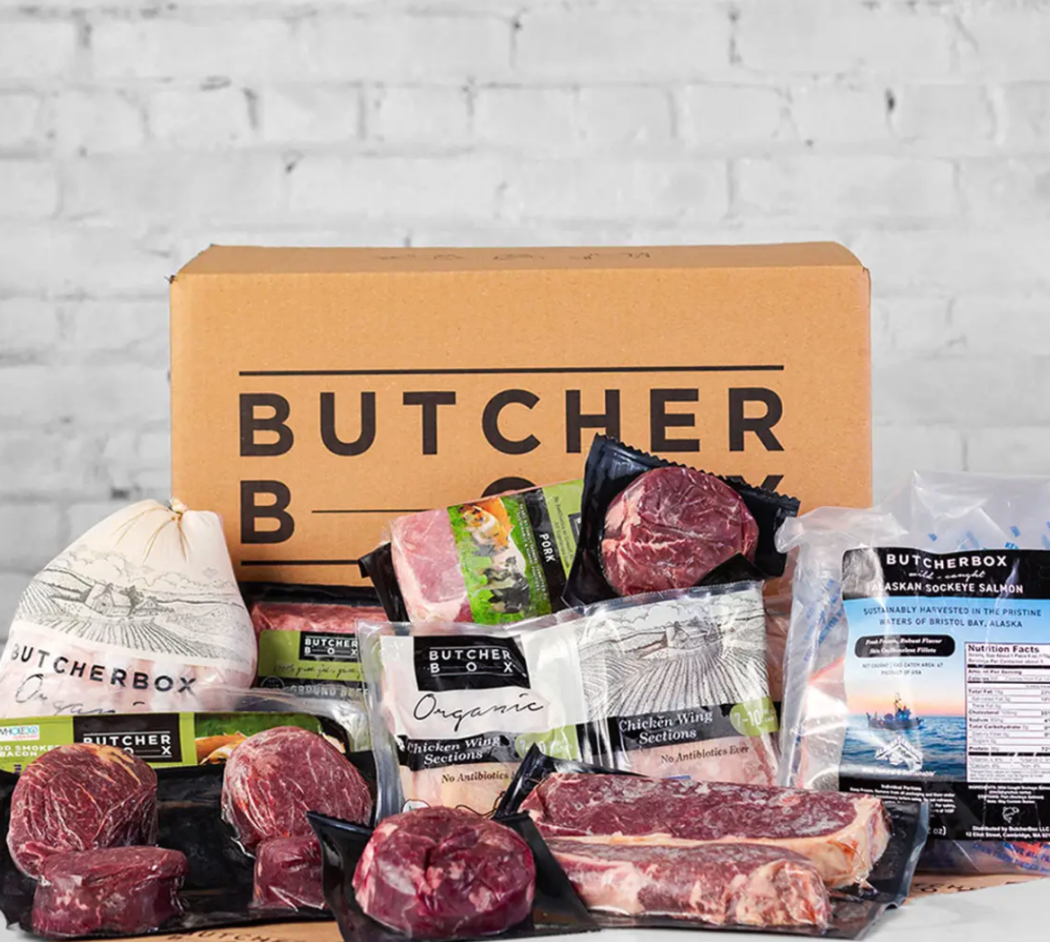 Image from: Butcher Box
What You Get: Butcher Box sends only grass-fed, grass-finished beef, heritage-breed pork, and free-range organic chicken at your door each month. Their goal is to deliver high-quality meat accessible to all, and that's why everything has been carefully and perfectly portioned and packed, saving you a lot of time compared to when purchasing from butcher shops! With this subscription, you never have to worry about the safety and quality of the meat you consume. They also deliver meat along with recipes, so you can test your new cuts right away – available in Curated Box and Custom Box in sizes classic and big. Whatever box you choose, you'll surely have premium quality protein to devour for your ketogenic diet.
Check out our Butcher Box Reviews to know more.
Price: Curated Box starts at $146 while Custom Box starts at $169.
Deal: Check for the latest special offer for Butcher Box! Use this link to get the deal.
---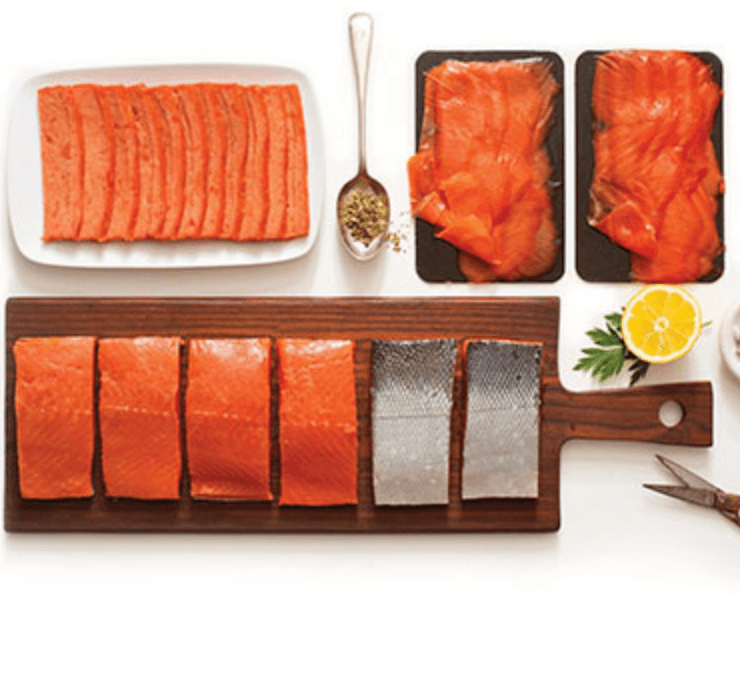 Image from: Vital Box
What You Get: Vital Box ships the finest wild seafood and organic fare, which was harvested from known wild fisheries and farms all over the world for your daily protein needs. They only offer wild-caught seafood – not farmed, so you're sure they're free from antibiotics, pesticides, and GMO feeds that are often used on fish farms. Most of their products contain little to no added salt and are naturally gluten-free, making them Paleo, Keto, and Atkins-friendly! You can pick from Wild Fish Box includes 4-5 varieties that can make 14-16 servings, and Wild Seafood Box (contains shellfish) has 6-7 varieties and can make 18-22 servings. These boxes will be shipped to your door, enclosed in an eco-friendly insulated box with dry ice to keep them fresh. What's good is that they donate a portion of their profits to planet-protecting programs.
Price: Wild Salmon Box costs $129, Wild Fish Box is $169, and Wild Seafood Box for $199.
---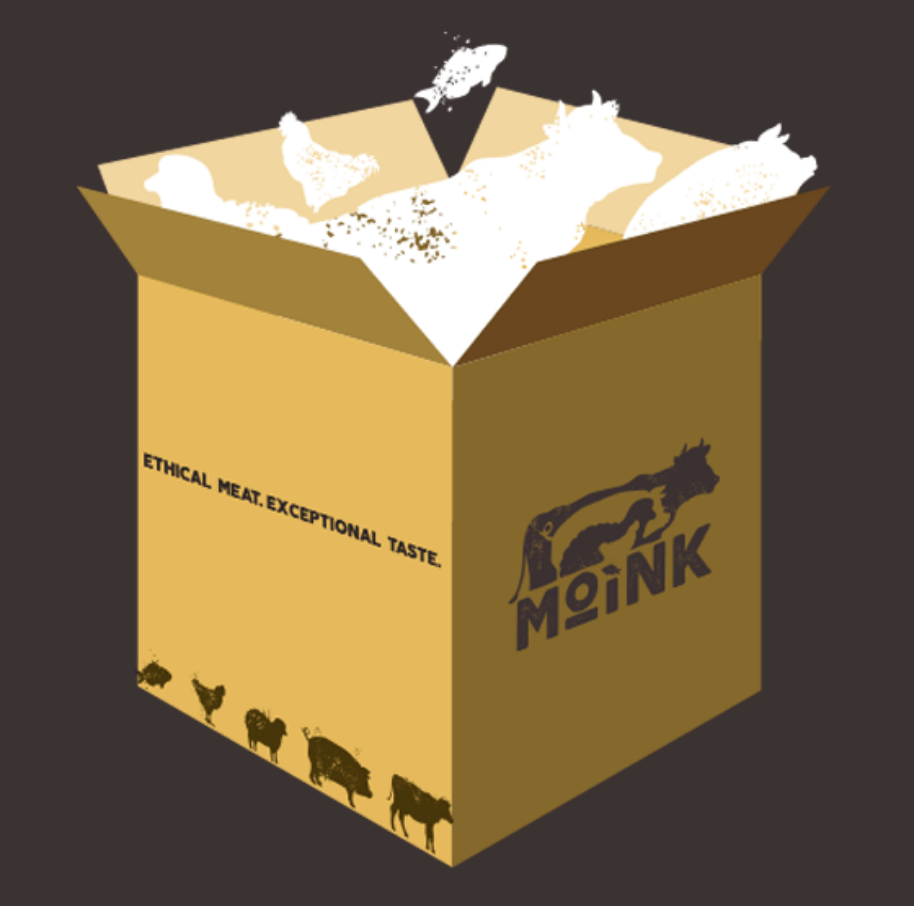 Image from: Moink
What You Get: Ethically sourced, grass-fed & grass-finished beef and lamb, pastured pork and chicken, and wild-caught seafood await you when you subscribe to Moink. Choose from 2 bundles they offer: Standard and Standard No Pork. Each box has default selections, but you can customize it the way you want it and even set your delivery frequency. You'll get to taste premium meats and seafood loaded with all the protein your keto diet needs while supporting family farms.
See all of our Moink Box Reviews to learn more.
Price: The box costs $159 per month.
Deal: Get $20 off your first box! Deal applies automatically, just visit and subscribe.
---
Image from: Omaha Steaks Box Plans
What You Get: Get the most premium steak and gourmet foods to satisfy your keto lifestyle, delivered straight to your doors! Omaha Steaks Box Plans is a fifth-generation family-owned company dedicated to bringing the absolute best when it comes to premium steaks you can gobble up, loved by your keto diet! The plans are easy and affordable, and you can stock up with the best, most tender steaks, effortless meals, extra juicy grilling meats, and more. You can get the boxes monthly, bi-monthly, or quarterly over the course of a year.
Price: Box starts at $129.99 per shipment.
---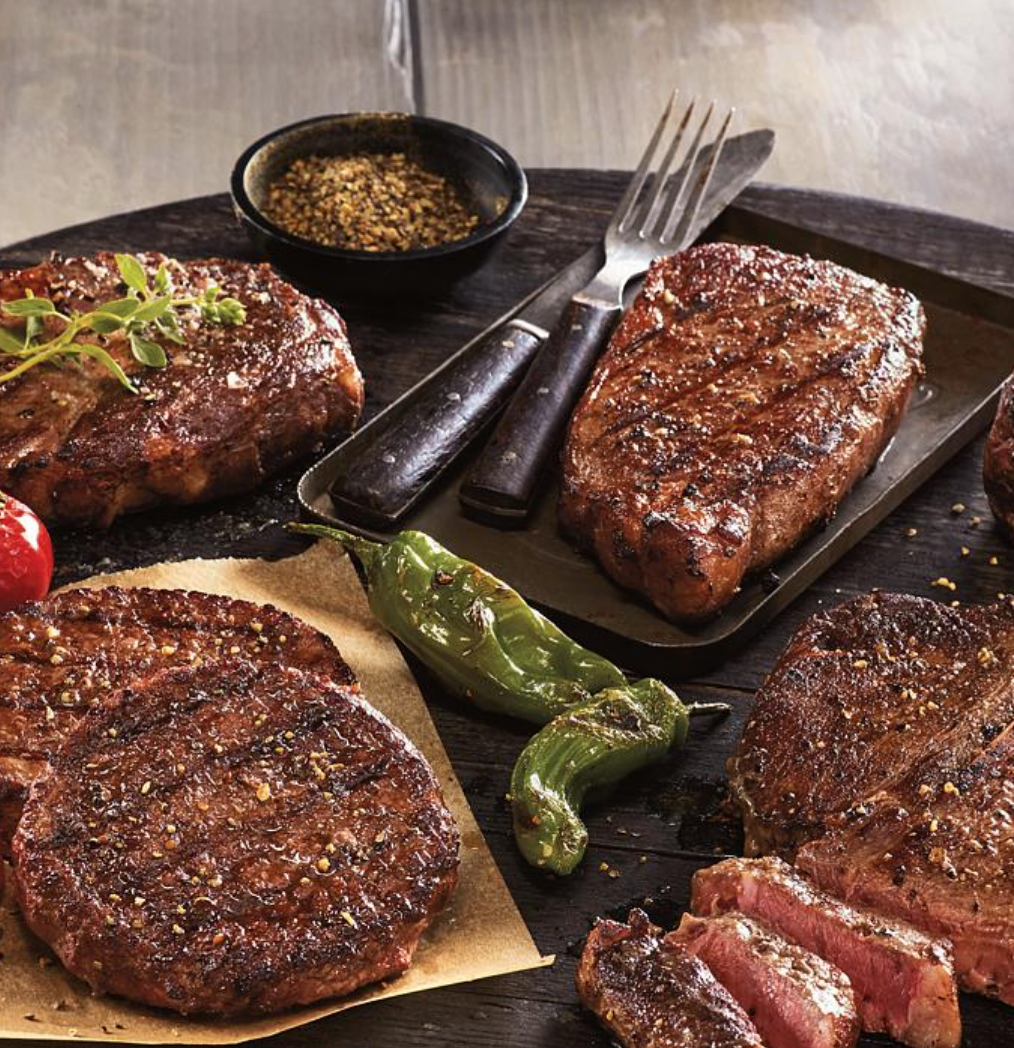 Image from: Stock Yards Club
What You Get: Looking for a subscription that'll supply you with proteins needed for your ketogenic lifestyle? Stock Yards Club is a meal service subscription that delivers the finest premium cuts of meat straight to your home. Each month, subscribers will receive a full order of Stock Yard's trademark premium-quality steaks or chops, a whole roast, racks of ribs, or any other exceptional cuts, including USDA Prime and USDA choice cuts. The meats are perfect for when you need loads of protein for your low-carb diet, special occasions, outdoor grilling on campings, any night-of-the-week dinners, or when you just want to impress everyone with delicious meats!
Price: Subscription costs $199.99 per quarter.
Deal: Get 15% off Your Order of $99+ Use coupon code IR15 and Use this link to subscribe.
---
Keto Snacks & Lifestyle Subscriptions
Image from: My Keto Snack Box
What You Get: Enjoy all the delicious and highly nutritious low-carb snacks from My Keto Snack Box. It is a curated snack box for those people who are conscious of taking in carbs. Each box lets you experience a variety of keto products to try so you can still munch on snacks without cheating on your ketogenic diet. It includes 8-12 keto-friendly and low-carb snacks that'll make you consider eating without guilt.
Price: Subscription box costs start at $38 monthly or less when you prepay.
Deal: Get $5 off your first month subscription. Use coupon code HELLOSUB5.
---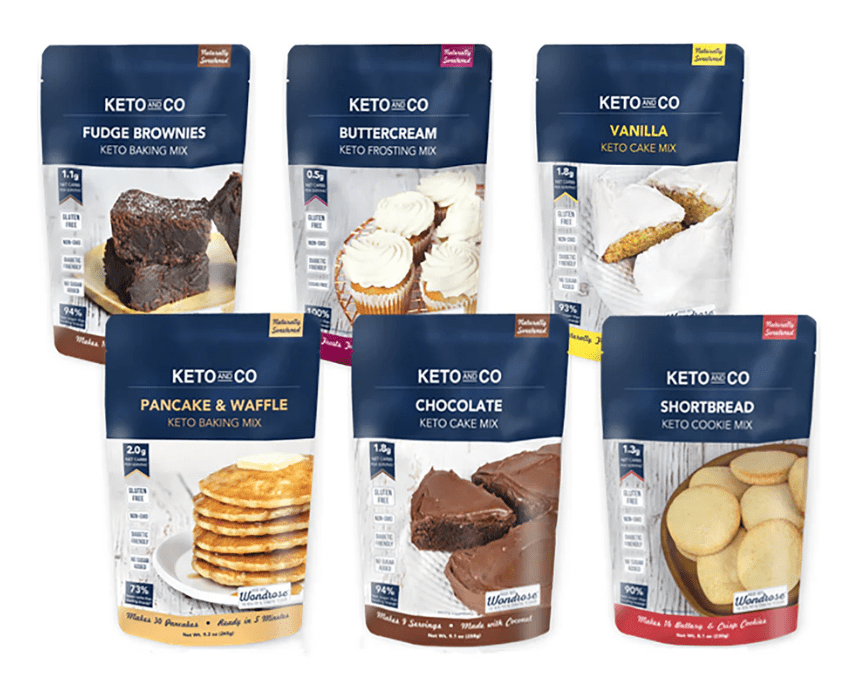 Image from: Keto Delivered
What You Get: Don't let your diet get in the way of your passion for food and cooking. Keto Delivered is a subscription box that delivers artisan goodies for keto foodies. It contains 5-7 pieces of diet-friendly, ultra-low-carb, small-batch honest food products chosen from artisans and farmer's markets with your ketogenic diet in mind. Such products include spices, herbs, coffee, tea, jerky, sweet alternatives, and more goodies that'll surely be loved by you! Every box also comes with an exclusive card that contains some great recipes for your Ketogenic diet. With this box, you can now stay motivated, be creative, and keep enjoying really good food amidst dietary restrictions!
Price: Subscription costs $39.99 per month.
---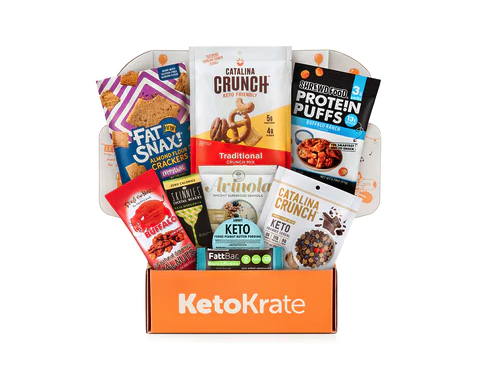 Image from: KetoKrate
What You Get: If you're on a diet but have been craving snacks to munch on, KetoKrate is your solution! Fill yourself up with snacks, foods, recipes, and tips that are appropriate for your ketogenic diet. You'll get 10+ keto-friendly, ready-to-go, full-sized snacks delivered to your door monthly. All snacks contain less than 5g net carbs per serving, gluten- and maltitol-free, sucralose & soy conscious, and it's always a mixture of sweet & savory snacks. The box will always include lots of yummy goodies, befriended your diet!
Check out our KetoKrate Reviews to know more.
Price: The subscription costs $39.99 per month and comes with free shipping.
Deal: Get $10 off your first Krate! Use coupon code HELLO100FF.
---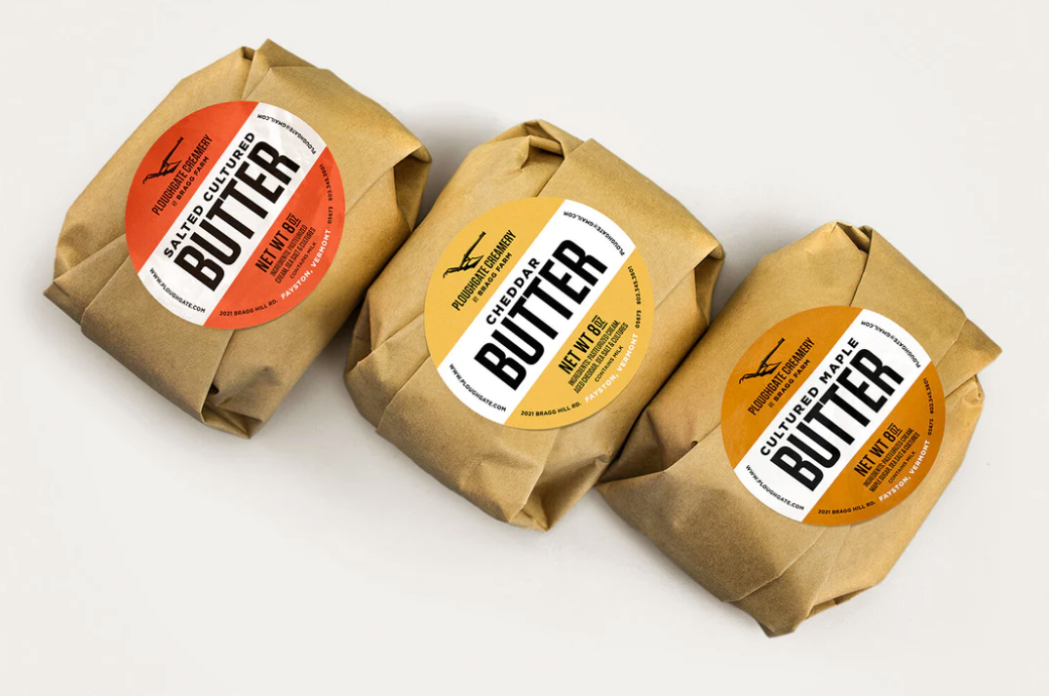 What You Get: Ploughgate Creamery makes cultured butter, which undergoes the process of fermentation that gives it a rich and tangy flavor. You can get your monthly dose of keto-friendly butter through the Butter Lover Subscription! Receive a set of three blocks every month with regular flavors such as Coarse Sea Salt and Vermont Maple, plus a special flavor of the month which will range from savory to sweet to seasonal.
Price: The Butter Lover Subscription is $28 a month.
---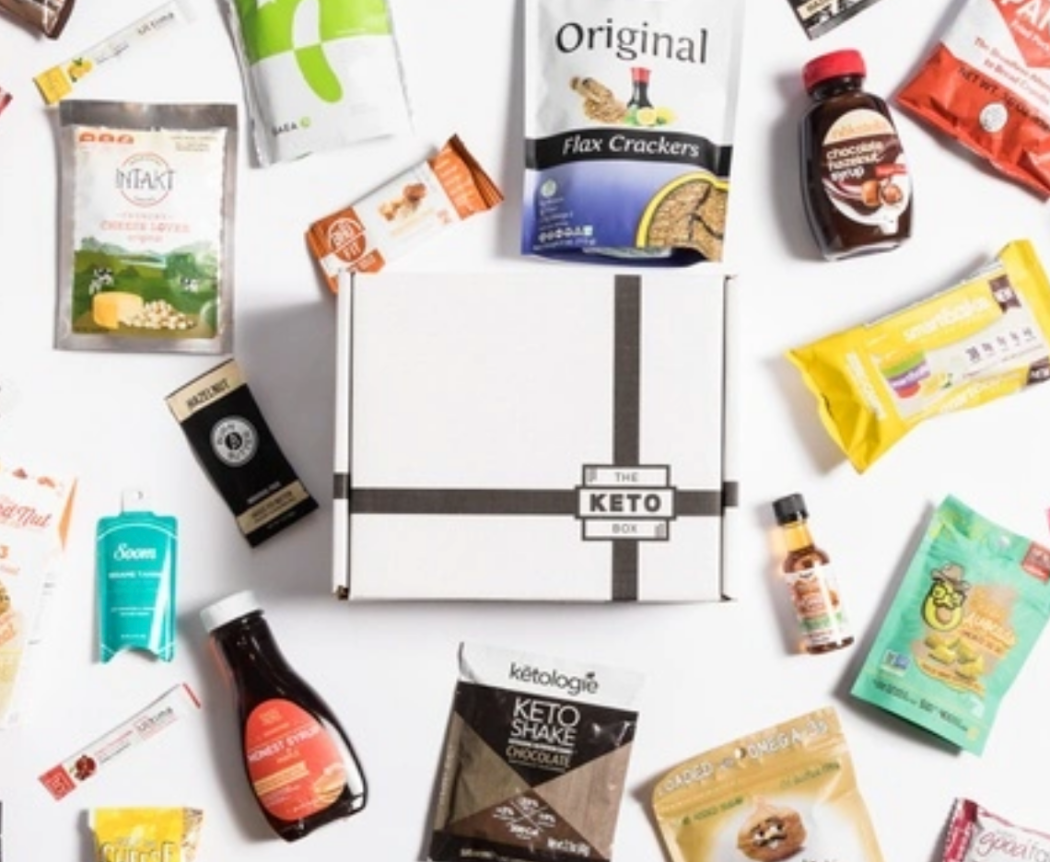 Image from: The Keto Box
What You Get: With The Keto Box, you'll receive awesome essentials that'll help you in your weight loss journey. Get a variety of exclusive keto snacks delivered straight to your doorstep monthly. Each box contains 10 or more pieces of high-quality and deliciously tasting keto snacks with a free meal plan and a 20-minute keto coaching call after the 2nd month. Items may include on-the-go snacks like bars, cookies, nuts, and meat products, Baking ingredients such as cookie and brownie mixes and keto sweeteners, condiments & sauces, and drinks that are all keto-friendly!
Price: Subscription box costs $40 per month or less when you prepay!
---
Image from: KETO4ALL!
What You Get: KETO4ALL!is a lifestyle subscription plan aimed towards anyone and everyone who are currently living the ketogenic lifestyle or looking to start! Each monthly box comes with a variety of keto-friendly products such as snacks, apparel, books, fitness tools, and more. It also includes mystery items as a monthly surprise, encouraging you to live the keto life! Subscribers also get deals & discounts on products that are hard to find in stores and exclusive access to a library of recipes and workout guides.
Price: Subscription box costs $59.99 CAD monthly (approx. $49 USD)
---
Image from: our review
What You Get: Thrive Market is an online marketplace with 6,000+ wholesome food, home, and beauty products curated exclusively for members. You can also customize the market and shop by your diets and values, so you can easily find the ones you love and buy them without breaking the bank. All products they offer are ethically and sustainably sourced, plus they use carbon-neutral shipping and zero-waste warehouses and even packed everything in recyclable packagings. Your annual membership gives you gifts & samples and also sponsors a free one for a family in need!
Price: Membership is $59.95 a year. Free shipping for the first order over $25 dollars, and succeeding orders at $49 and up!
Deal: Get 40% off your first order + FREE gift when you sign up for an annual Thrive Market membership! That's $90 total value! Deal applies automatically, just visit and subscribe.
---
Image from: Bev
What You Get: Enjoy a can of wine anytime, anywhere! Bev offers wine in a can that you can easily open and drink, exclusively made by their own female winemakers. This brand promotes female empowerment in business and beyond. Each can of wine (8.4oz) contains 0% sugar, has no additives, and contains only 3 carbs, which makes it one of the best drink choices for those who live the Keto life! Available in Rosé, Blanc, Gris, Noir, Glitz, Glam, or Ladies Night – have them all! It's considered to be like a wine club that is a bit livelier and so much cuter!
Price: Subscribe and save up to $20! Pack of 8 – $39 (one-time purchase, $49); Pack of 24 – $79 (one-time purchase, $99); and Pack of 48 – $152 (one-time purchase, $190).
Deal: Get 20% off on any orders! Use coupon code HS20.
---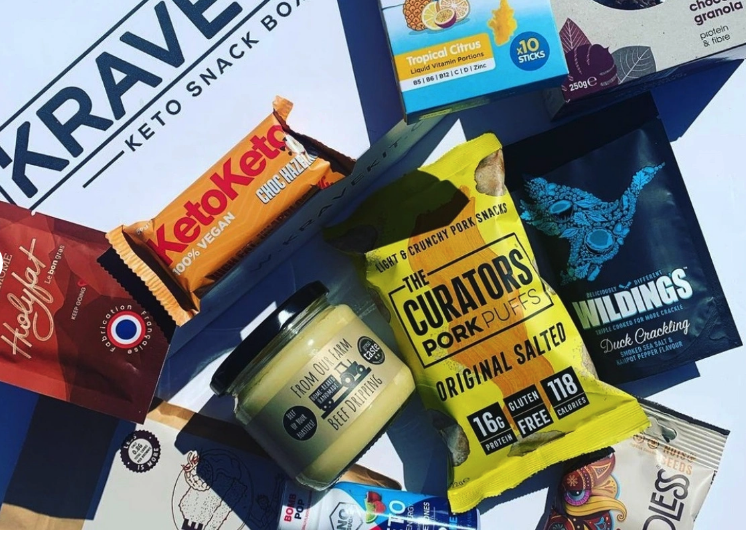 Image from: Krave Kit
What You Get: You don't have to worry about what to snack on in your Keto diet. Krave Kit gives you your very own Keto snack box every month, and all the snacks they include contain less than 5g of carbs per serving. You'll receive 10+ goodies that may include sweet & savory snacks, drinks, condiments, samples, and much more! You have the option to have your snack box meat and pork-free if that's what you want. You'll also receive discount codes, where you can repurchase your faves at a discounted price!
Price: Get the box for £27.00 (approx. $38 USD)
---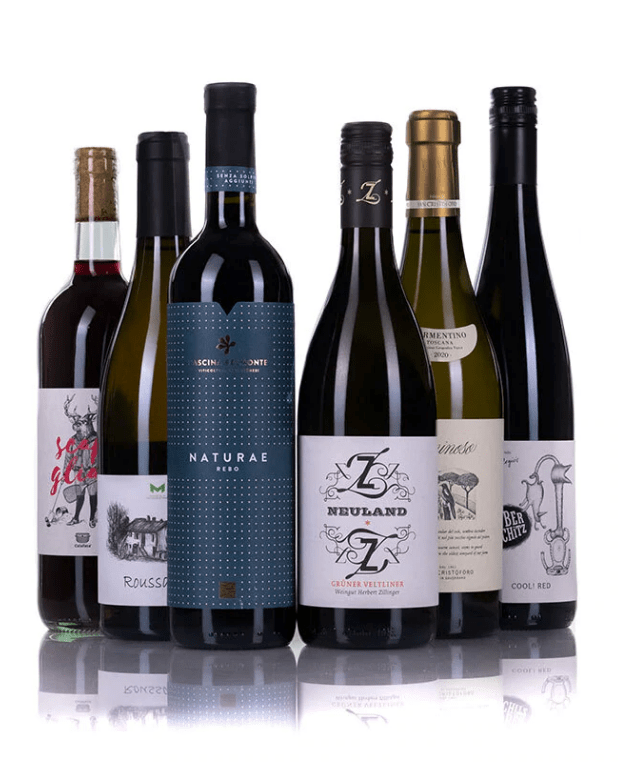 Image from: Dry Farm Wines
What You Get: Dry Farm Wines offers sugar-free and carb-free wines, including white, sparkling, and rosé. These keto-friendly wines are products of biodynamic, dry farming that result in smaller batches of high-quality wines. Receive 6 or 12 bottles of natural wines sourced from small farms around the world. Each shipment will include different grape varieties, countries, and styles. By trying different bottles, you will be able to develop your palate over time – without breaking your keto diet, of course! Dry Farm Wines also has a 100% Happiness Promise, which means if you don't like the wine you receive, they will either replace the bottle or refund you in full.
Price: A 6-bottle wine membership is $171, while a 12-bottle wine membership is $323.
---
And that's our list of the best keto meal kits & subscription boxes for 2023! Did you find the perfect subscription box that fits your needs & preferences?
More subscriptions? Here's our list of all the best subscription boxes in every category!
Say Hello to More Delicious Food Subscriptions!