Looking for cheap monthly subscription boxes? These are fun but inexpensive every single month – no cheap trials then expensive subscriptions here. Every single one of these boxes is $10 or less on a month to month box purchase – and some of them will be even lower with a longer subscription!  If you are looking for a real deal then you must check out the 50% off and free subscription box deals list!
Don't forget to hit the heart button at the top of this post to save it for later so you can try more boxes on the list
The Best Subscription Boxes for $10 or Less!
What You Get: Although Angel's Cup offers larger subscriptions, their original Cupping Flight is less than $10 per month shipped – get 4 samples of coffee beans to discover and enjoy.
Read our Angel's Cup reviews to see what kind of beans they send.
Price: The Black Box contains 4 larger samples and costs $19.99/month, free shipping. Their Cupping Flight has 4 smaller samples for $9.99/month plus $3 shipping and the All-Stars Subscription has a single bag of top-rated coffees from light to dark roast for $17.49/month plus $5 shipping. or pay for 6 or 12 shipments upfront and get up to 10% discount!
Deal: Get 25% off your first month! Use coupon code birds25.
---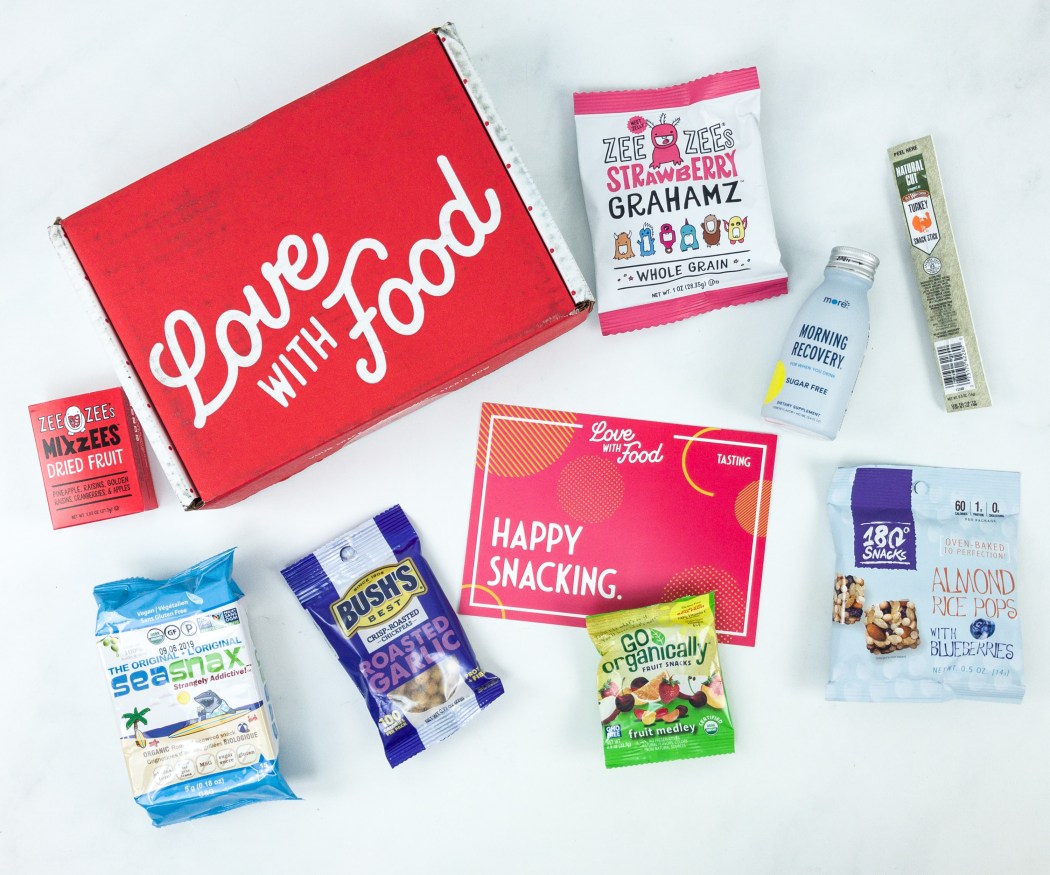 What You Get: Love With Food's classic Tasting Box sends 8 gourmet or artisan snacks and food items every month – and donates food to the hungry with every box sold.
See more at Love With Food reviews page to learn more!
Price: All-Natural snacks deliver at your door for $9.99 per month.
Deal: Get 40% off your first box! Deal applies automatically, just visit and subscribe.
---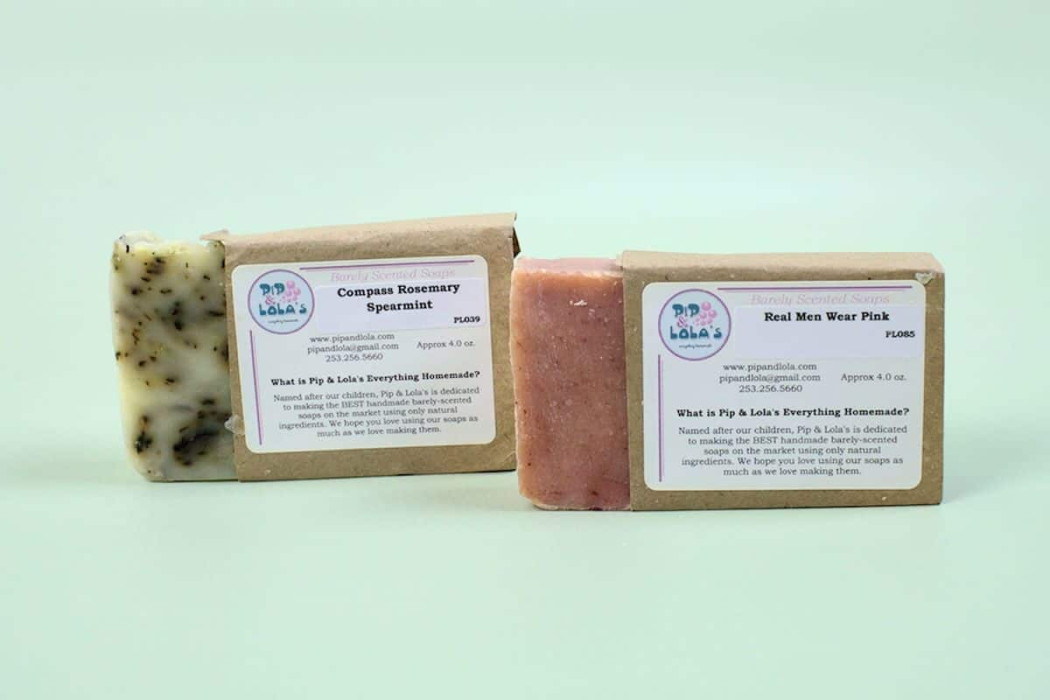 What You Get: Pip & Lola's Everything Homemade's Handmade Barely-Scented soaps made from only the GOOD stuff. All-Natural. Choose regular, vegan, or manly!
See all our Pip & Lola reviews to know more!
Price: Subscription costs $6.99 per month + free shipping
---
What You Get: A variety of random things in a box! Always awesome in every Mini Monthly Mystery Box of Awesome subscription.
Check out our  Mini Monthly Mystery Box of Awesome reviews!
Price: Get it for $9.99 per month
---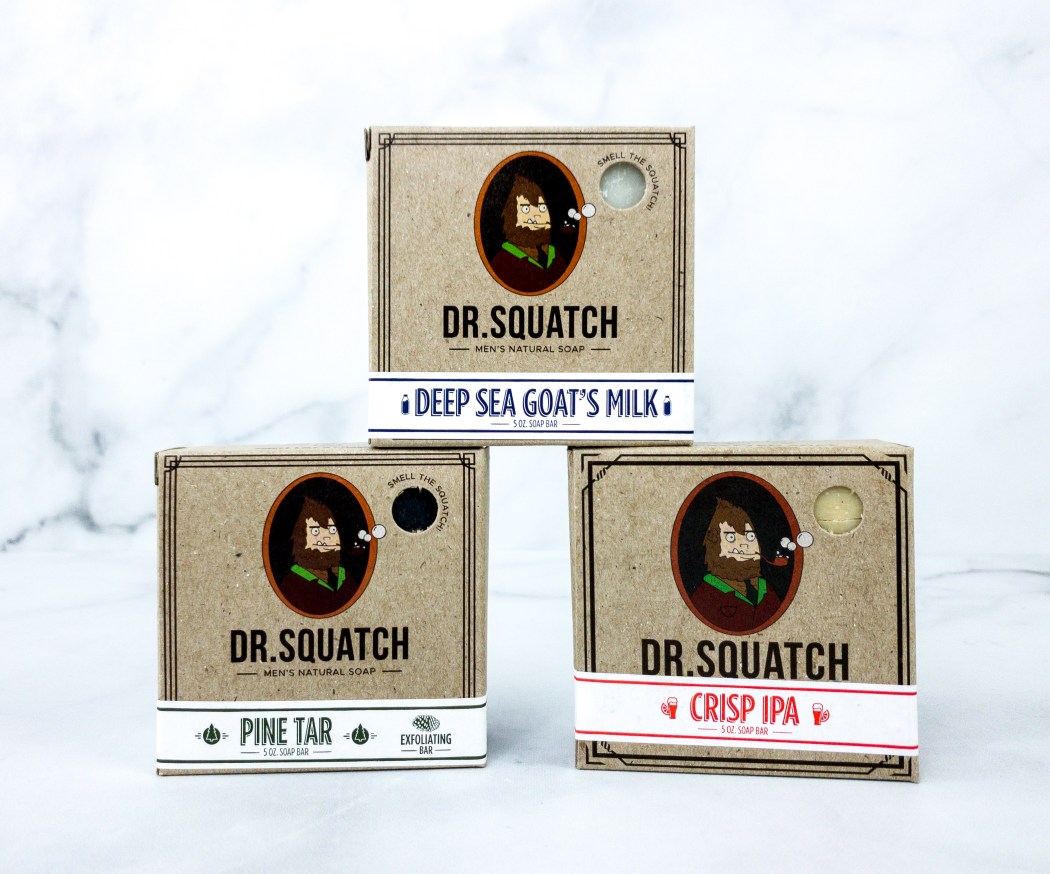 What You Get: This Dr. Squatch Soapscription will deliver you one bar of soap every single month for just 8 bucks. And it will be the manliest soap you've ever smelled.
Visit our Dr. Squatch Soapscription reviews to know more!
Price: Billed and shipped every month for $13 for 2 bars and $19 for 3 bars.
---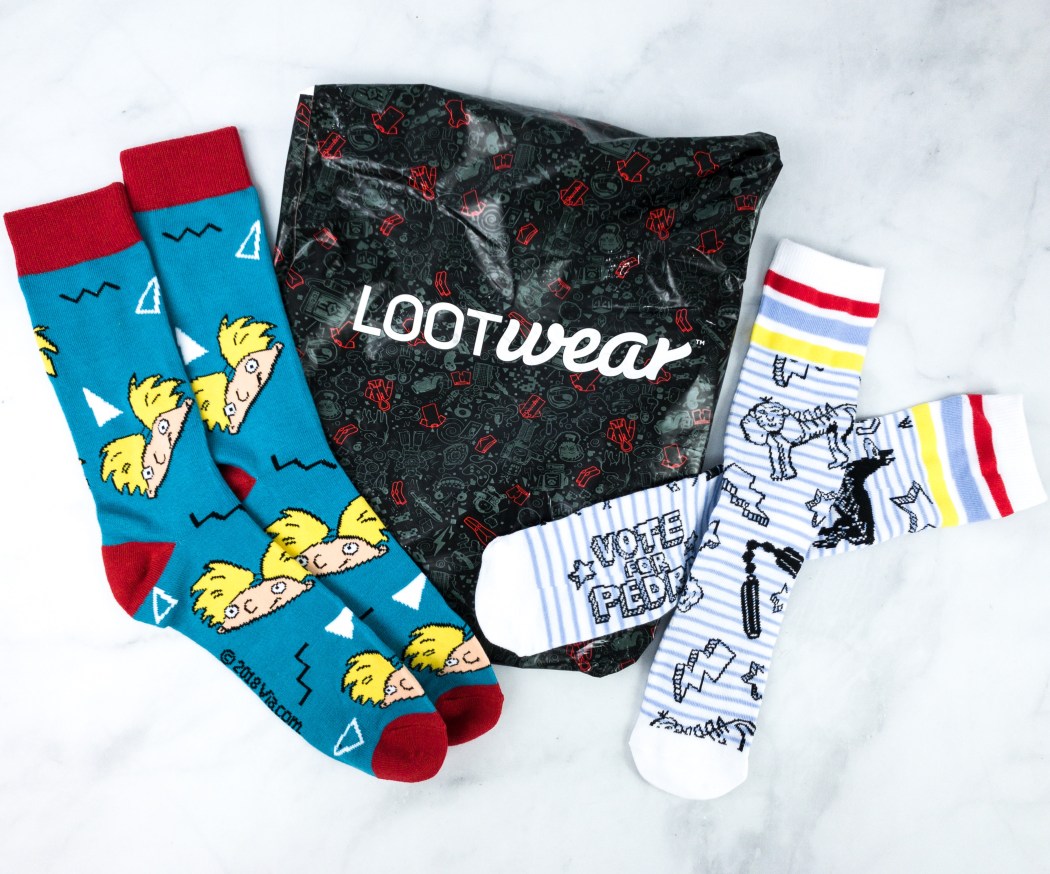 What You Get: Loot Socks delivers two pairs of geek socks, every month. Themed to the monthly Loot Crate theme, they're the ultimate in utility and geekiness.
Check out our reviews of all the Loot Wear subscriptions, plus see the monthly theme in our Loot Wear Spoilers page!
Price: Get your pair of socks for$9.99 per month or less with longer plans.
Deals:
---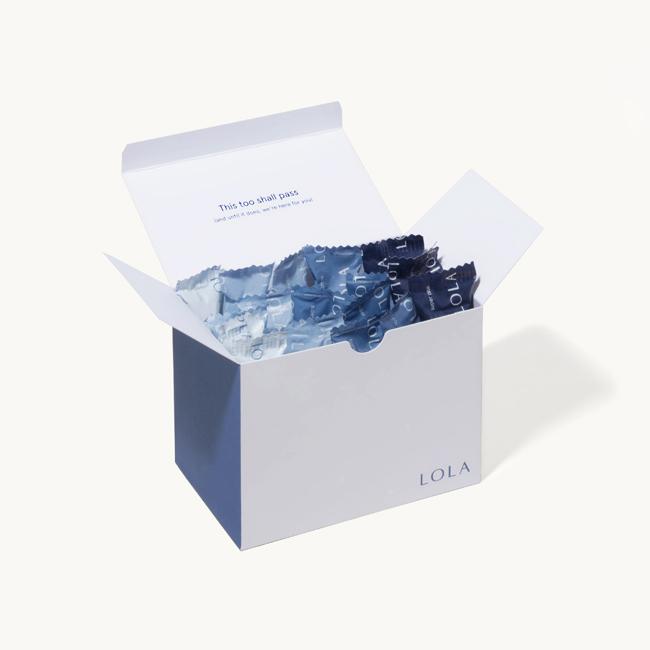 Forget about those frantic drugstore runs. We deliver exactly what you need when you need it. LOLA tampons are 100% natural cotton with BPA-free plastic applicators. They're breathable, comfortable, adaptable, and soft. LOLA tampons offer superior leak protection, without the additives. 100% hypoallergenic cotton, Compact, BPA-free plastic applicator. Light, Regular, and Super. Now offering 100% natural cotton pads & liners too!
Price: Pick your products, customize your mix and set your subscription starting at $10 a month. Shipping is free!
Deal: Get 20% off your first box! Use coupon code FIRST15.
---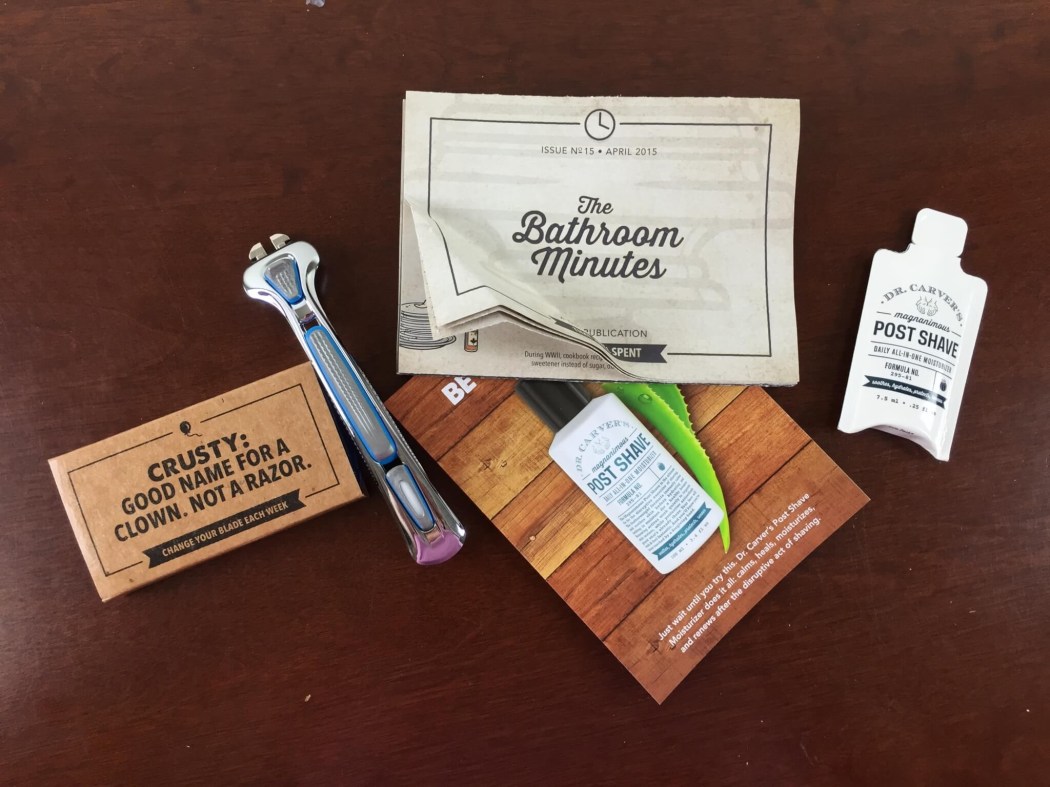 What You Get: What's really awesome is that all of their razor options in the Dollar Shave Club boxes are always less than $10 per month. You can add on to your monthly box (but we think you should stay away from those tingly wipes unless that's your thing).
Read our Dollar Shave Club reviews, or just grab a cheap razor with blade refills every month.
Price: $3, 6, or 9, per month
Deal: Get your first Starter Set for FREE! Deal applies automatically, just visit and subscribe. Just pay the shipping of $5.
---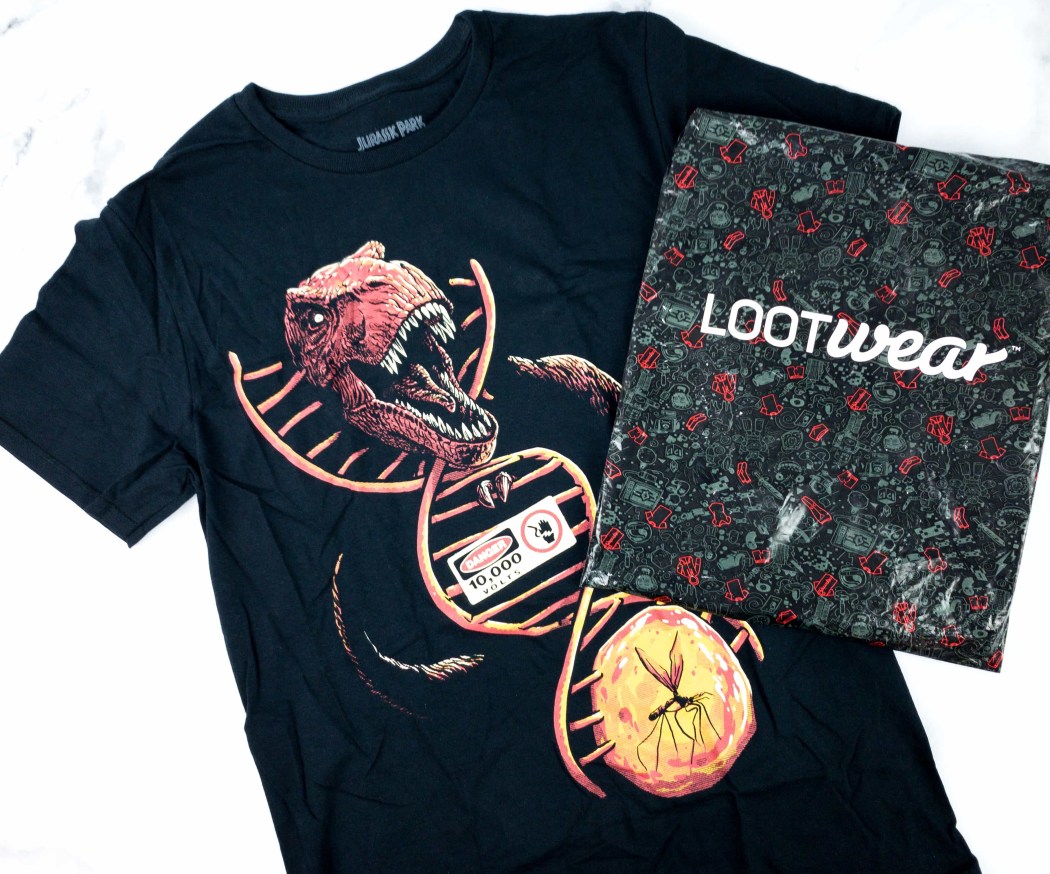 What You Get: One fresh new geeky tee every month, under $9 shipped with Loot Tees.
Check out our reviews of all the Loot Wear subscriptions.
Price: $8.99 per month
Deals:
---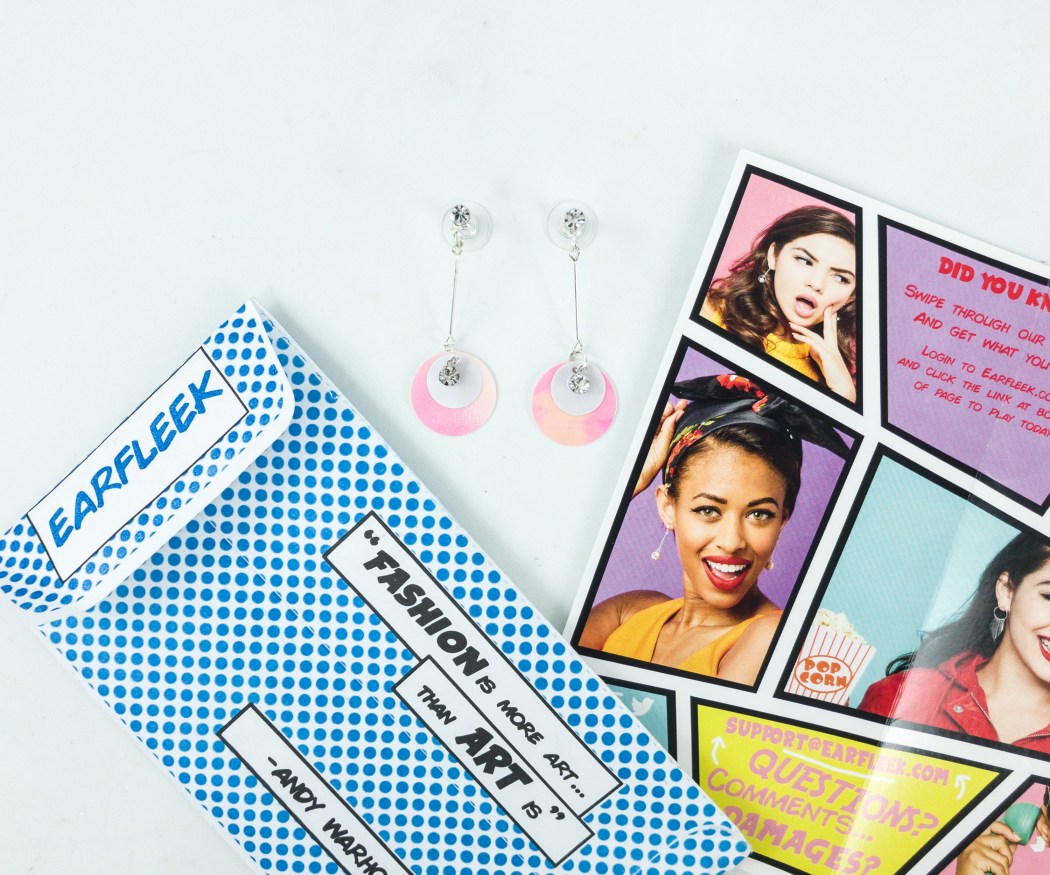 What You Get: Cute and trendy earrings that are also nickel-free starting at $3.49 per month? Count us in! With EarFleek, you'll receive the latest design and trending earrings, which can pair with your outfit or perhaps you can show off to your friends!
Take a peek at our EarFleek reviews page!
Price: $3.49 every month
---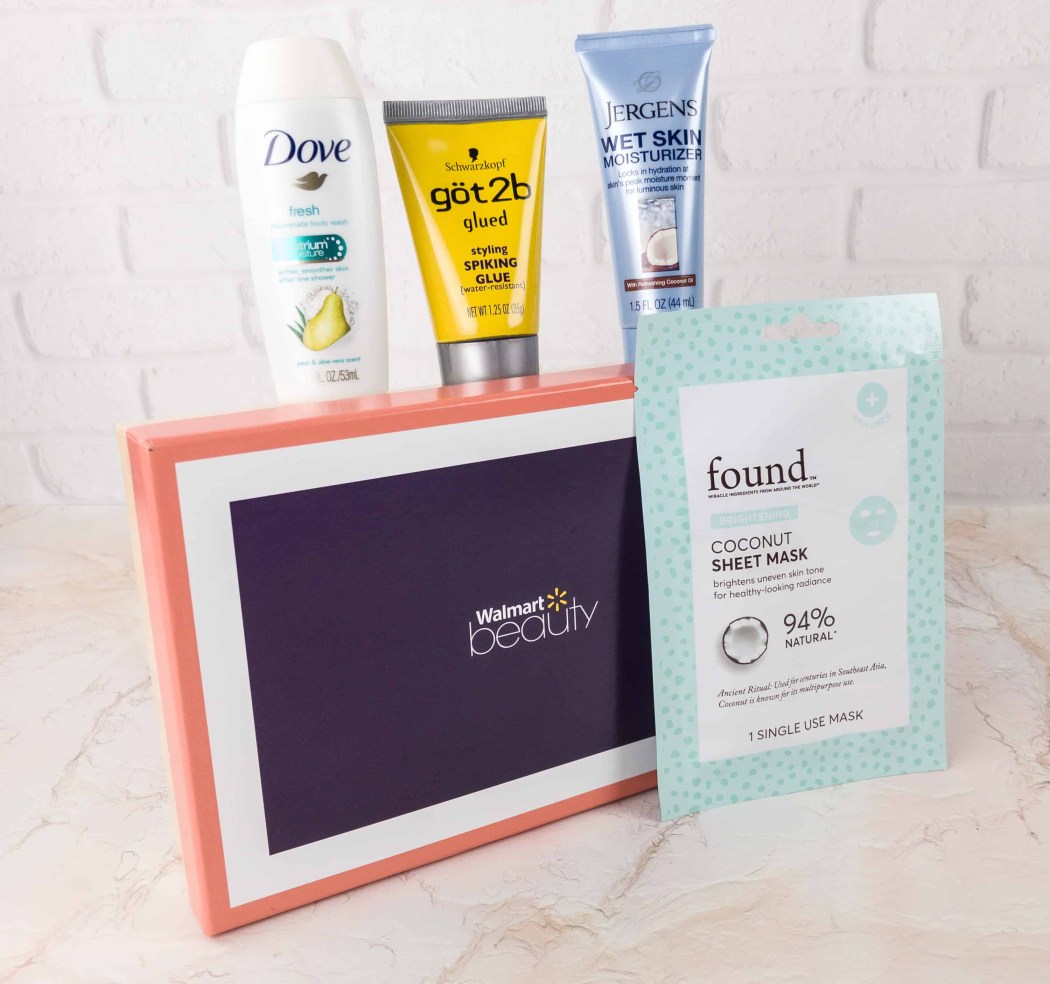 The Walmart Beauty Box is a little hit or miss – be sure to read over our Walmart Beauty Box reviews – but you can't beat $5 per box! Sometimes you'll just get samples and some coupons, other seasons you'll score with a full-size product.
Price: $5 per quarter
---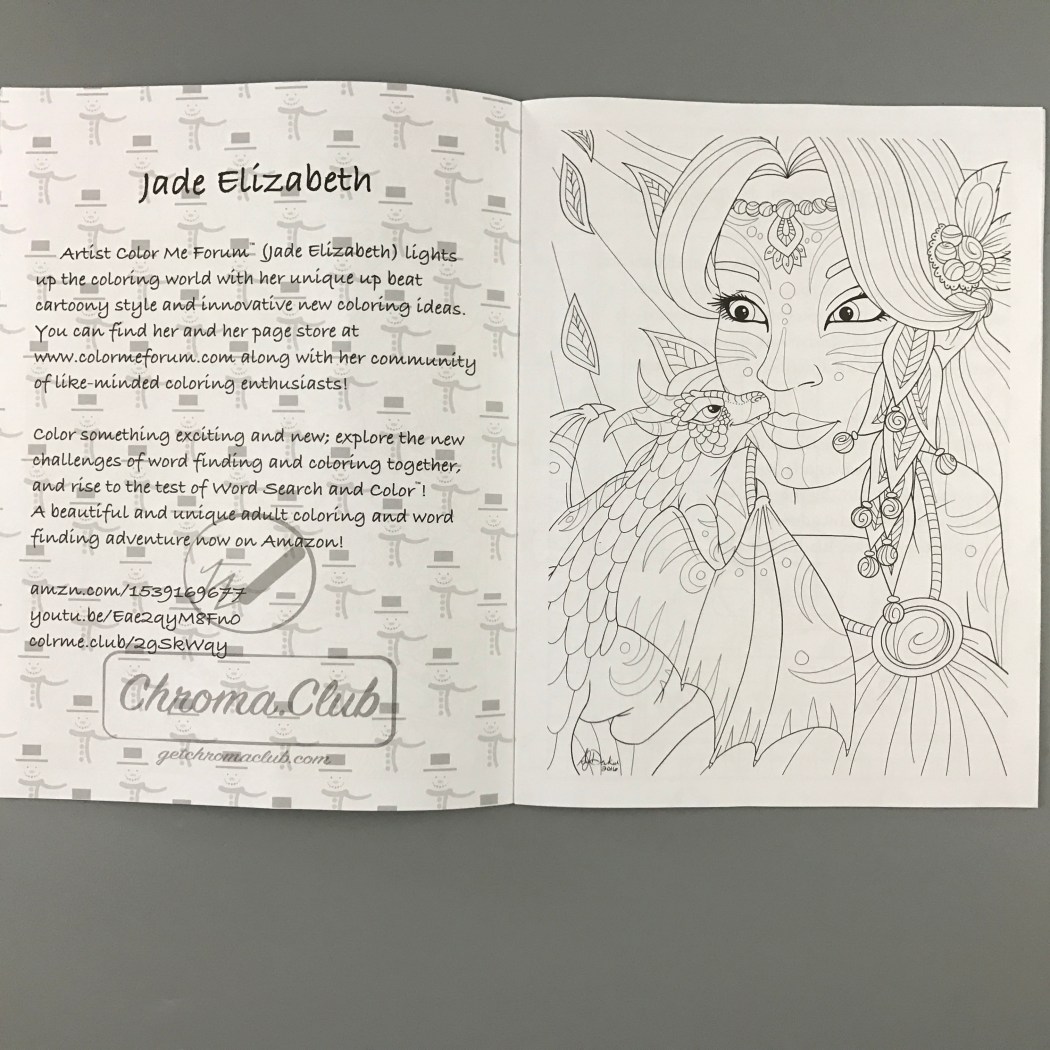 Put some color to your life… and to your coloring books from Chroma Club! This subscription delivers color-it-yourself illustrations drawn by artists from all over the world. Coloring and doodling make for a perfect de-stressing activity! Reviews: Chroma.club Reviews
Price: $8 per month
Deal: Save $2 off your first purchase! Use coupon code STAYBETWEENTHELINES.
---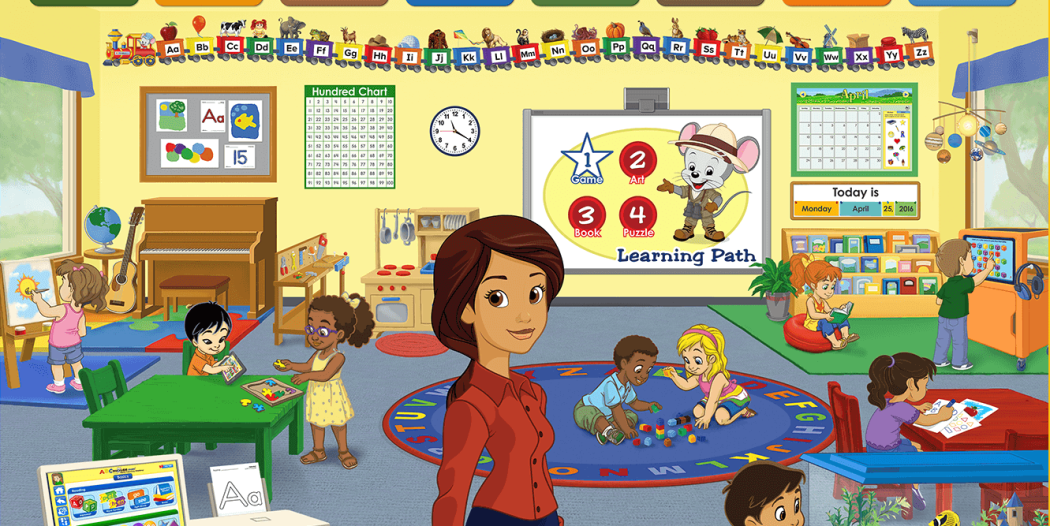 ABCmouse is an online learning subscription that helps early learners build a strong foundation in Reading, Math, Science and Art & Colors. The platform also allows children to learn and explore with their parents, or on their own in a safe and secure online educational environment. The 30-day trial lets you access the materials for free! See more from our ABCmouse Reviews.

Price: $7.95 per month
Deals:
---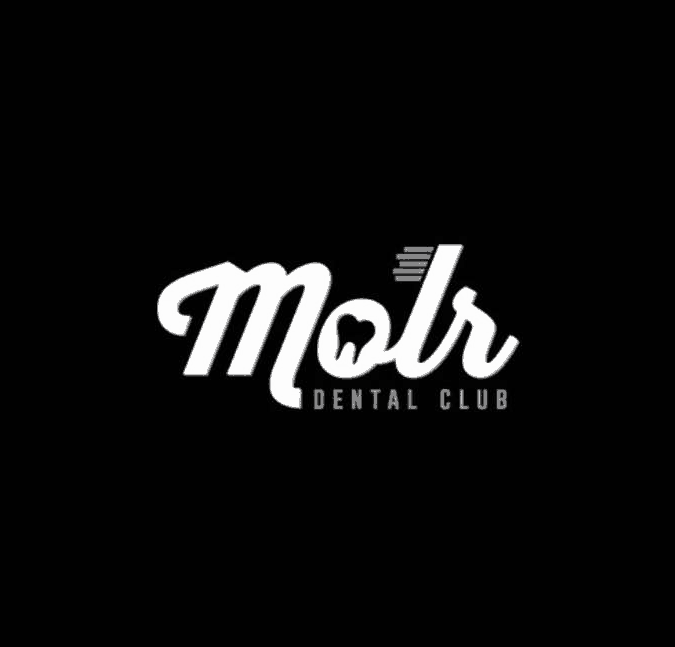 Molr Dental Club is a oral health care subscription company. Simply put we ship you the very best toothbrushes, floss and toothpaste when you need them.
Deals:
---
In this delightful sticker parcel, you'll find at least 15 sheets of different stickers (puffy ones, sparkly ones, sniffy ones) as well as a few crafty additions to keep you inspired and keep the little subscribers from sticking where they're not wanted. Pipsticks Family club pack also available!
Price: $9.95 per month
Deal: Save $5 on your subscription! Use coupon code FRIENDSROCK.
---
SnackNationis an award-winning healthier snack delivery service that makes it "auto-pilot easy" to discover new, exciting, all-natural snacks every month. Each month, SnackNation snack experts meticulously select 6 best in class snacks out of hundreds of brands competing to be in the box. For every box delivered to your door, SnackNation donates a meal on your behalf to a hungry family.
Price: $19.99 per month
Deal: Get 10% off your first order! Deal applies automatically, just visit and subscribe.
---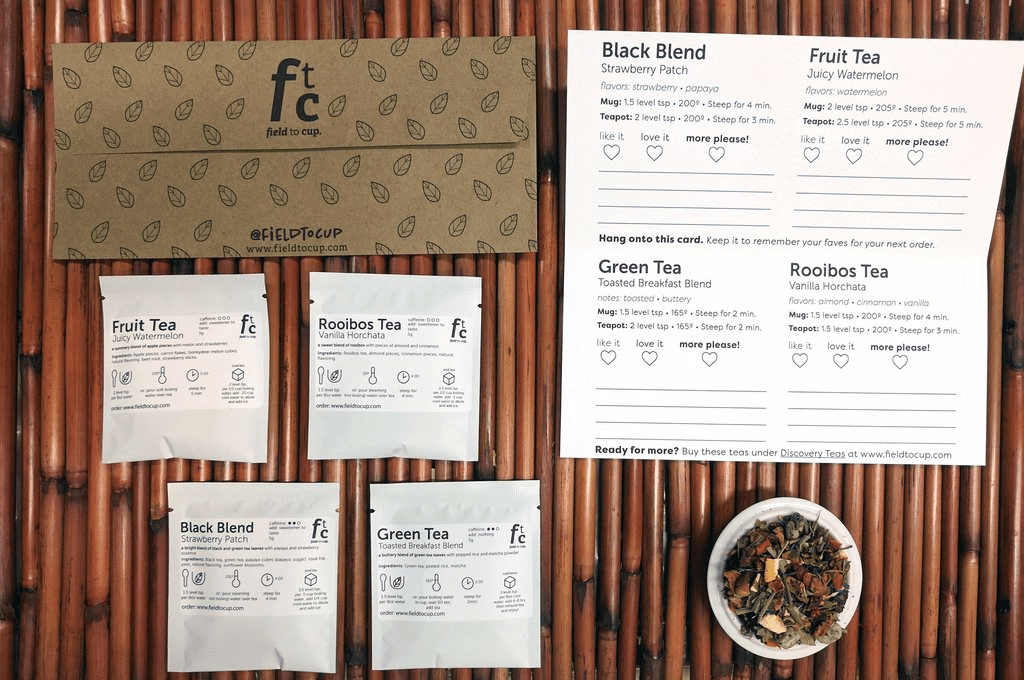 Every month you'll receive 5g each of 4 different loose leaf teas, enough for 12-14 cups (.7 oz of tea) – the same teas in the larger Field to Cup boxes, packaged into smaller sized packs for your exploration!
Price: $6.97 per month
Deal: Get 10% off any tea subscriptions! Use coupon code HELLO10.
---
Mighty Fix is a monthly subscription from Mighty Nest that sends one item designed to help your family lead a healthy lifestyle.
Price: $10 per month
Deals:
---

Try your favorite beauty products with the Target beauty box. Receive 5 sample size beauty products each quarter.  Try them, tote them, take them with you – we're sure you'll love them as much as we do. This box is available sporadically.
---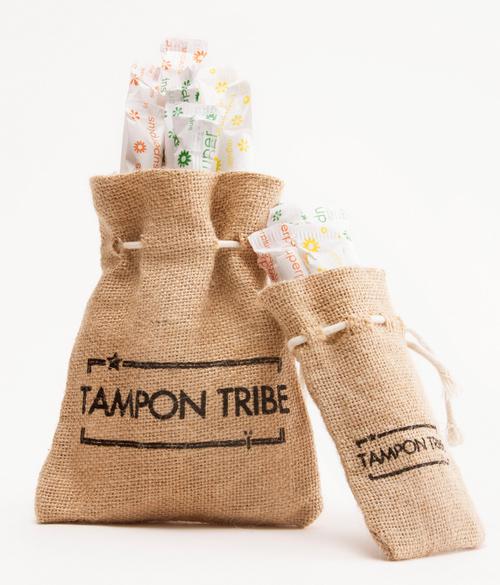 100% Organic Cotton Tampons, Pads, and Pantyliners – delivered straight to your door! For every month bought, a day pack of feminine hygiene to homeless women on our streets is being given.
Price: $8 per month
Deal: Get 10% off your first box Use coupon code HELLOSUBSCRIPTION.
---
Wohven is a t-shirt subscription service that allows you to get premium quality tees for significantly less than retail pricing. Simply choose whether you want to receive blank or graphic tees, then sit back and watch the stylish shirts roll in every month. Women's option and kids' option available too!
Deal: Get 30% off on your first month! Use coupon code HELLOSUB30.
---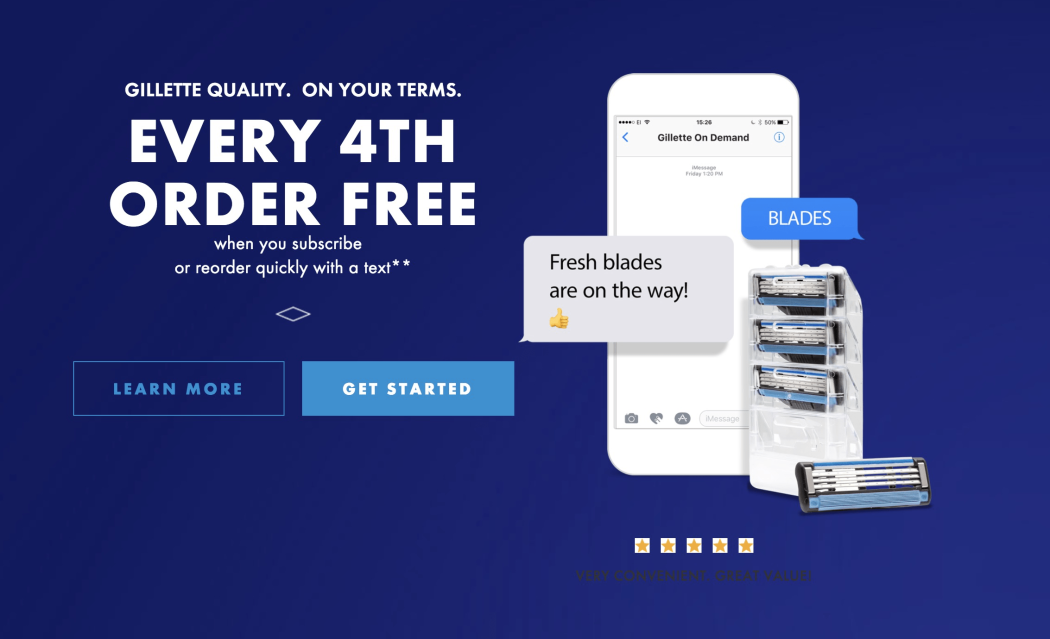 Get your regular supply of Gillette razors, refills, and shave cream with Gillette Shave Club. Also available on Amazon Subscribe & Save. See more about this subscription on our Gillette Shave Club reviews page.
Price: $10 per month
Deal: Get $3 off your first order, plus every 4th order free! Use coupon code SHAVEOFF3.
---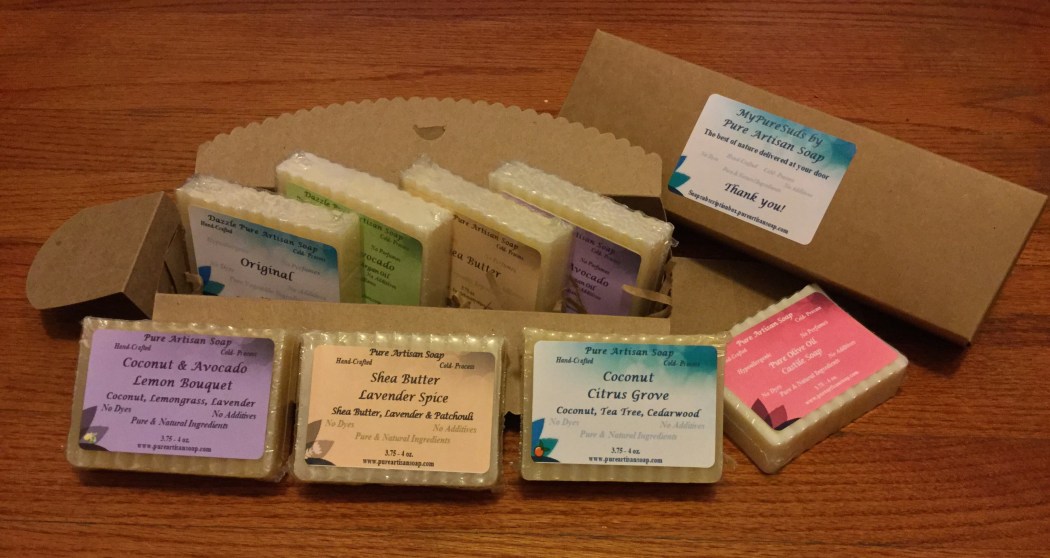 MyPureSuds by Pure Artisan Soap is a subscription box of luxuriously handcrafted, chemical free, simple and pure, all-natural soap products that will cleanse, nourish and beautify your skin. Each month, you will receive your choice of one (1) to (4) bars of unscented or natural essential oil scented soaps.
Price: $8.76 for 1 bar per month. $14.45 for 2 bars per month.
---

The Jewelry Tree is a unique way to try a new piece of jewelry each month, with a twist! Every month, you will receive a piece of jewelry AND a gift bag and tag to pass it along to a friend if it's not your style. Be the base of your very own jewelry tree 🙂
---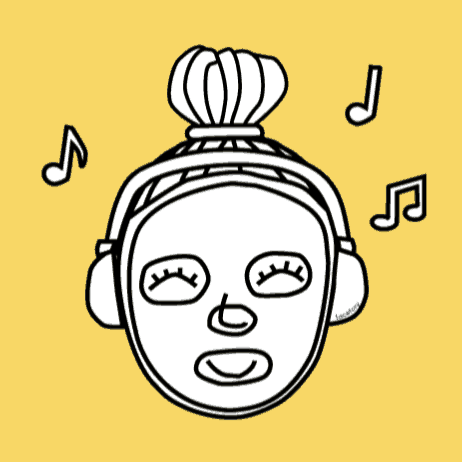 Get a box of sheet masks delivered to your doorstep every month. It's a fun, easy and affordable way to discover the latest and cult favorites of Korean sheet masks. 7 Mask subscription available for $15.95 + $3.95 shipping!
Deal: Get 20% off your FaceTory order! Use coupon code HELLO20.
---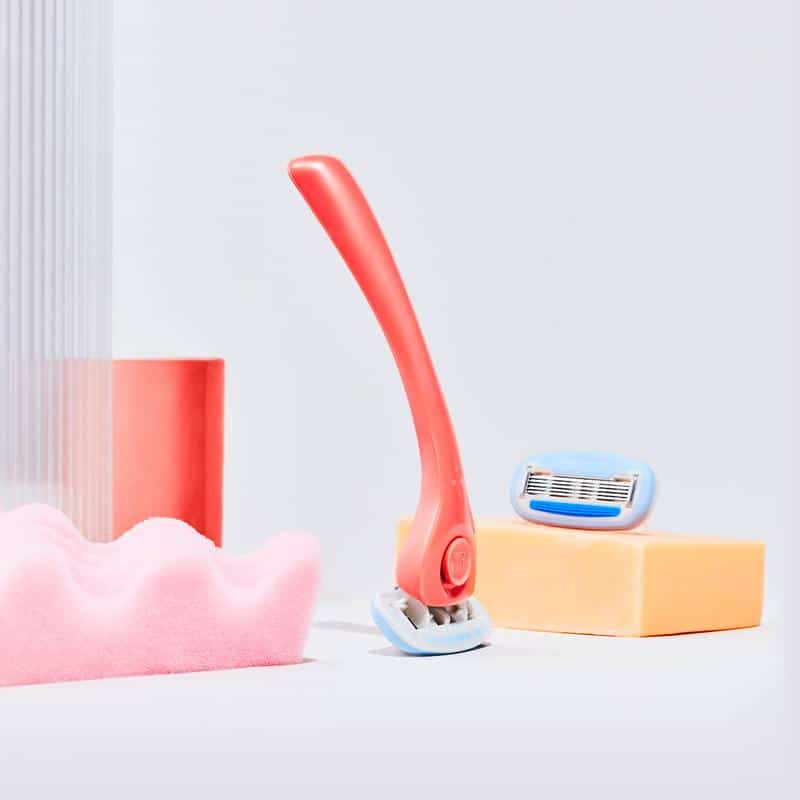 Billie is a subscription that sends high-quality shaving supplies and body products – without the clichés.
---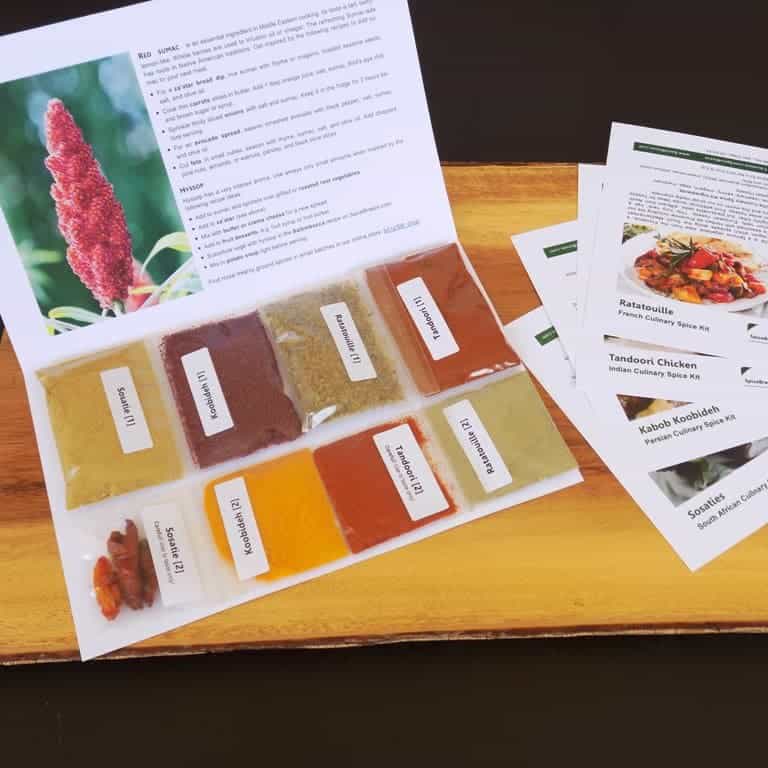 We at SpiceBreeze (SpiceBreeze.com) offer pure spices, conveniently pre-portioned in little pouches for easy cooking. The spices are designed for popular global recipes. The quality of the spices is very important to us, and one of the reasons why we started this box. We provide spice blends that are pure and free of artificial flavors or other additives. The other reason is that we think, enjoying popular dishes from around the world should be easy for everybody. We share 48 new recipe spice kits in one year.
Deal: Get 10% off your first box. Use coupon code F10POFFMP.
---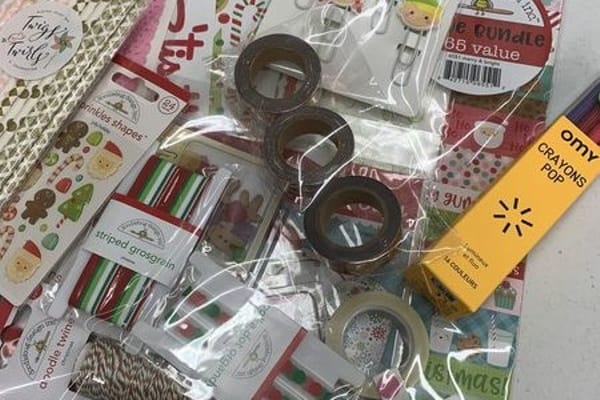 There are 4 subscription types, The odds and ends box is the least expensive and full of small treasures for your junk journaling. The kids box will have paper crafting projects each month for your kiddos to do. The planner box will have stickers, pages, pens, clips and other fun planner items.
---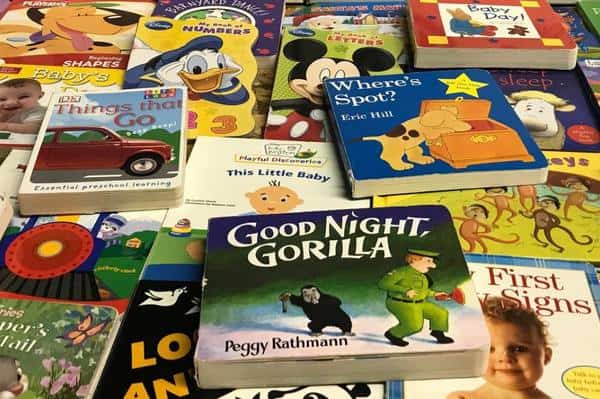 The Kid's Book Box by Murphy's Used Books has all of the greatest books we remember as kids growing up. We have every kind of book box you can imagine, from Board Books for toddlers, to Leveled Readers, to Bedtime Story Books for Mom and Dad to read to the munchkins before bed. The best part is that every box of books we sell, we give one away.
Deal: get 20% off your first shipment Use coupon code SANSPANTS.
---
Having coloring for years ourselves, we understand what you need: - Printed on card stock for markers - Printed on 1 side only - Different designs with different local artists - Pages lay flat when coloring - Just enough pages you can finish each month - Safety & Security - Premium quality.
---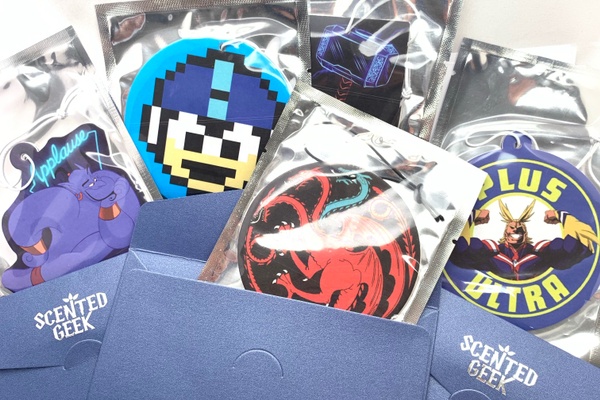 Receive an air freshener modeled after the greatest fandoms and geeky themes out there!
Every month you will receive a different air freshener according to the Realm you choose! Air freshener design and scent will vary from month to month!
Deal: get 50% off your first month! Use coupon code MARKETPLACE50.
---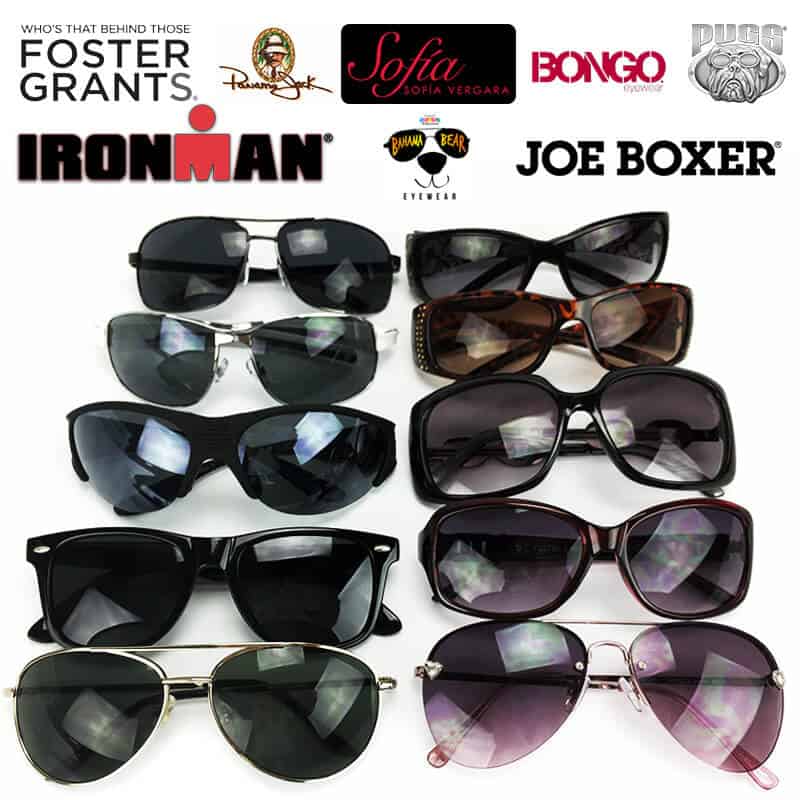 Misplace your sunglasses often? Well, let us help you with that! Every month we will send you various styles of NAME BRAND sunglasses. The same ones you would have to pay $20-$30 each in stores, we deliver right to your door. If you or someone you know is constantly going through sunglasses, this is the PERFECT solution! No more having to drop $20-$30 bucks every time you lose or break your shades.
---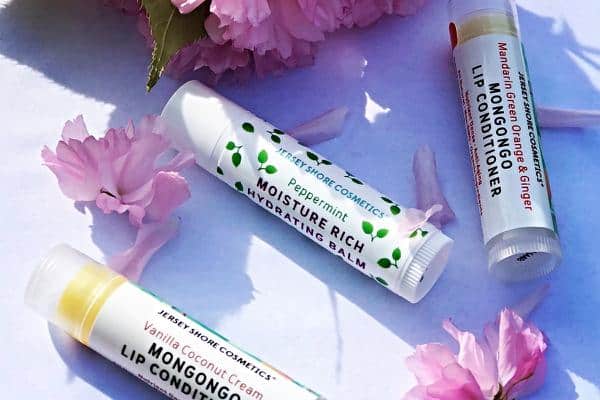 Jersey Shore Cosmetics is a monthly subscription that specializes in delivering all natural, organic and vegetarian-friendly beauty products. Our products are full-sized and environmentally conscious. We strive to curate products that we know will be as good for you as they are for the environment around us!
---
Do you have a favorite inexpensive subscription box? Share it in the comments! And if you're looking for more deals, check out our free and cheap boxes page, too. See more lists of the best subscription boxes!