The Best Dog Treats Subscription Boxes!
Ziva's Surprise Pack is a monthly subscription that delivers dog treats are from their sister company Scout & Zoe's.
Price: The box costs $16.95 per month.
---
BoxDog is a the first seasonal box for dogs, delivered free 4 times per year. Each box includes 100% handmade bakery treats made by BoxDog chefs and vegan skincare items from our own line.  Pick out your own unique dog toys, gear, and gadgets every season - let your dog decide!
Price: You can choose to get all treats from their monthly box for $29.99. Quarterly big box is $39.99 and Grain free box for $44.99 per quarter.
Deal: Get $10 off your first box! Use coupon code 10HELLO.
---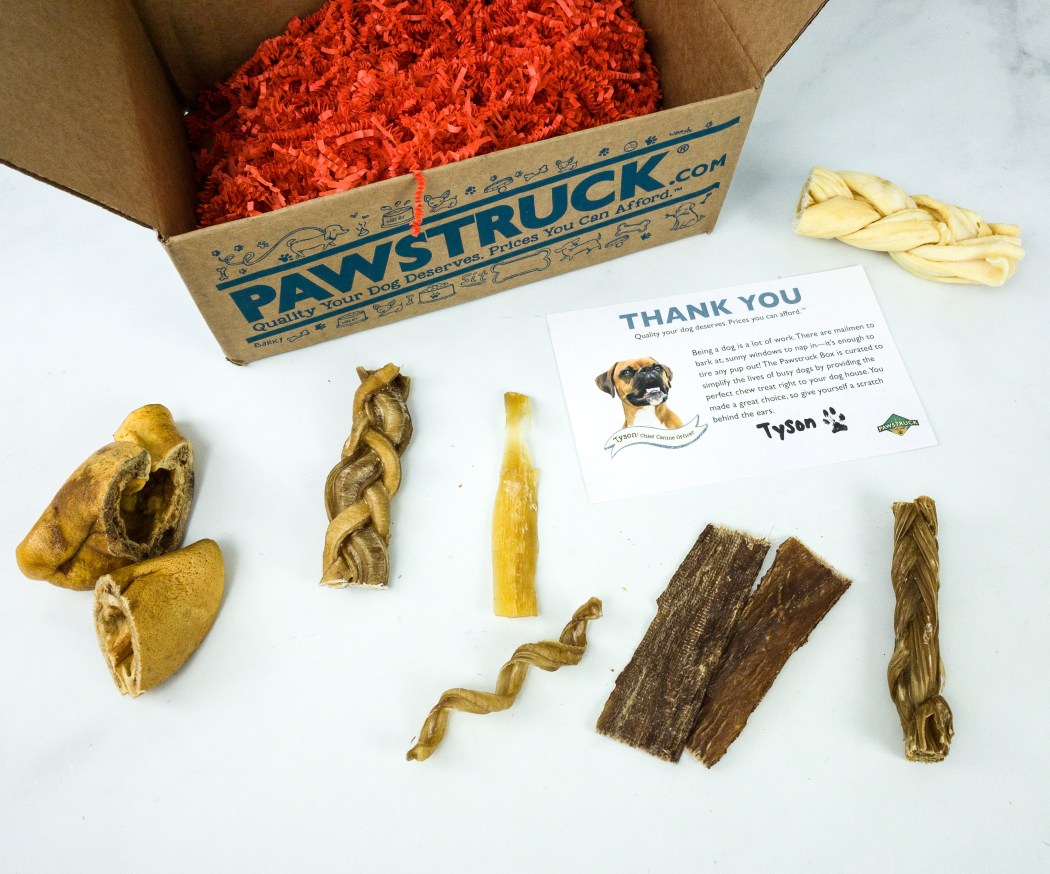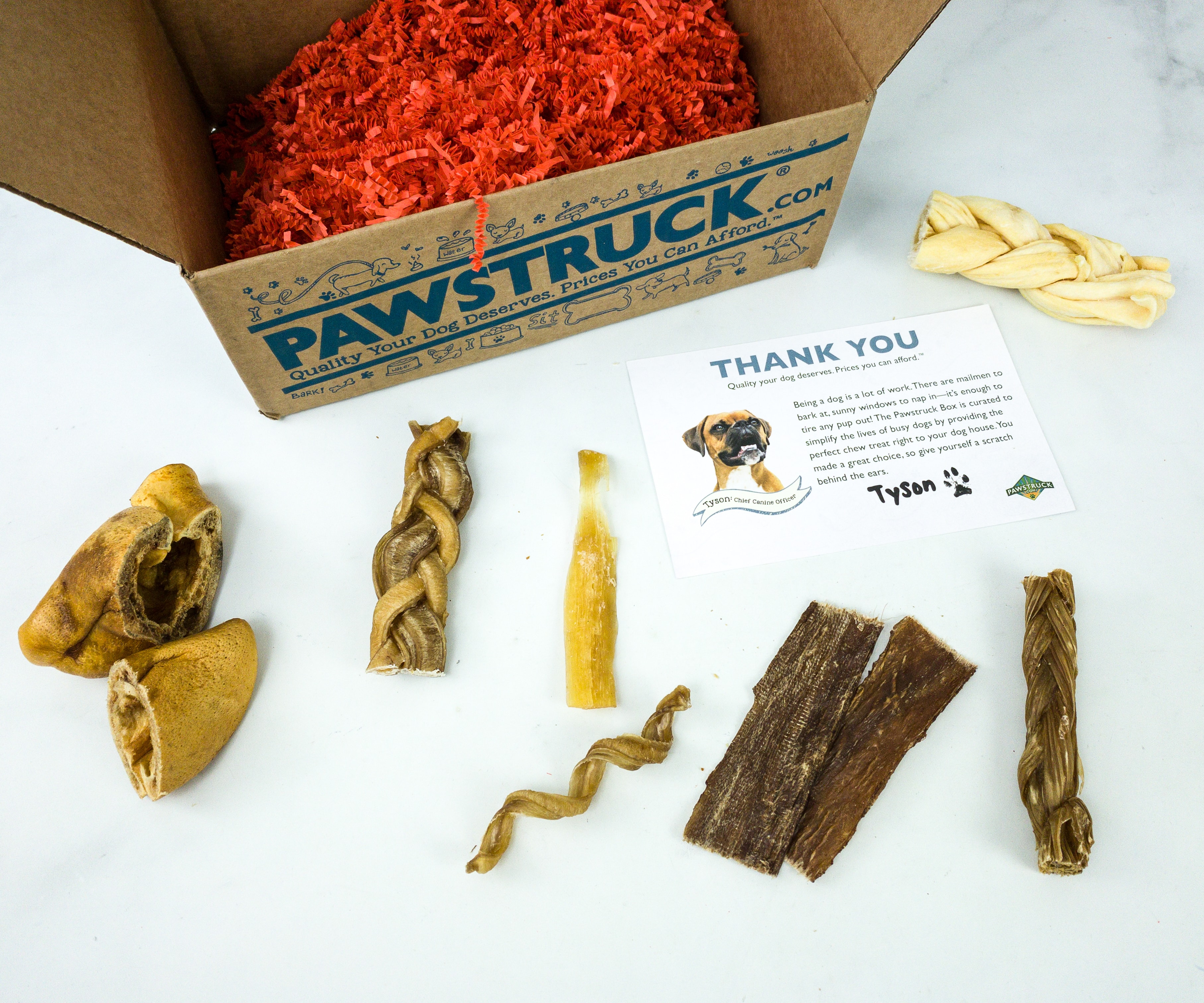 Pawstruck curates great-tasting dog chews and delivers them monthly to your door! They source the chews from the finest ingredients nature has to offer. Each box contains at least 7 dog chews.
Price: Subscribe and save $12.60 on your first box and then renews at $36.00 per box every month.
---
Dandy creates personalized supplement treats for your dog. Every month, your dog receives a custom 30-day supply of daily packs with 4 unique treats tailored for his/her specific needs.
Price: Customized vitamin treat pack for dogs starting at $40 per month.
Deal: Get $5 off on your first box! Use coupon code DANDY5.
---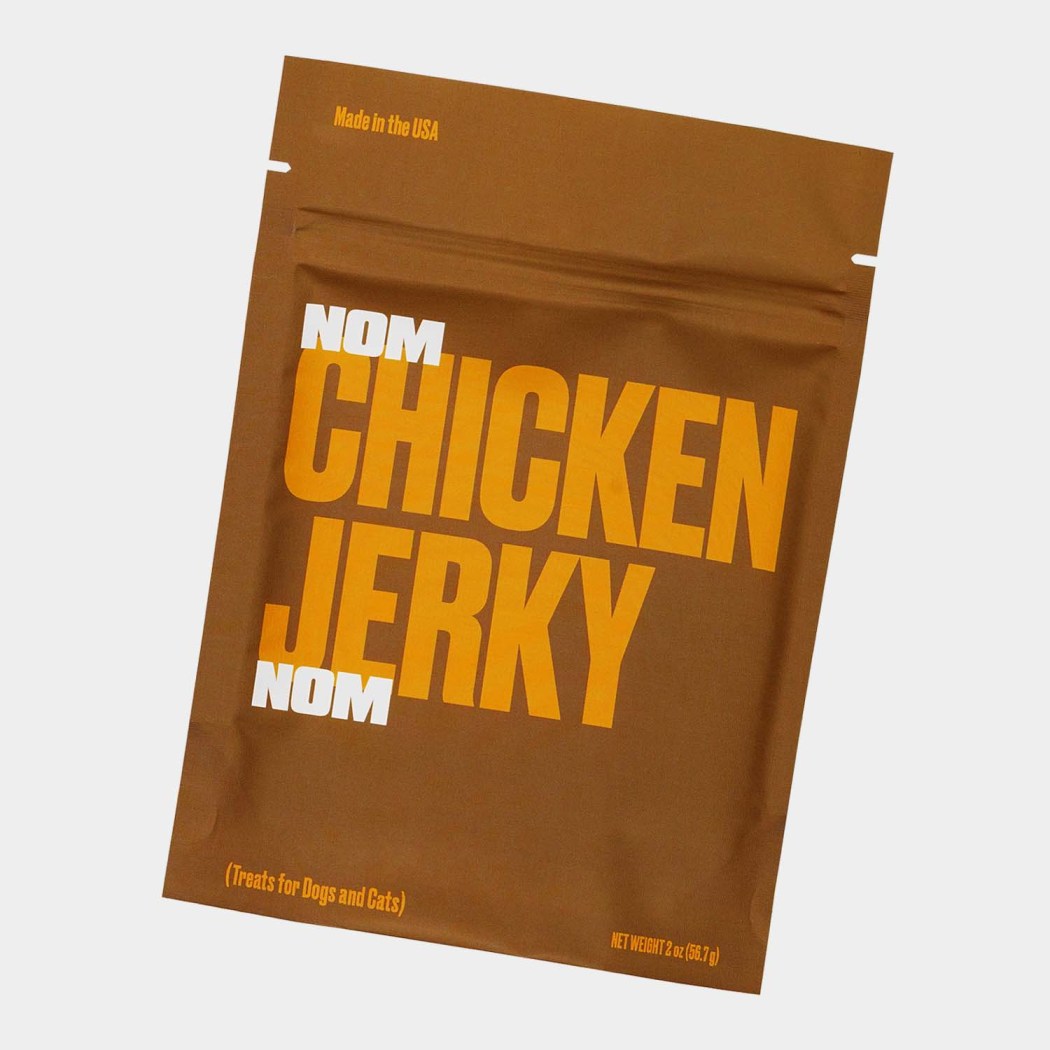 Nom Nom delivers fresh and healthy dog food on a weekly schedule. The dog food they send are formulated by a leader in veterinary nutrition and cooked by a professional chef. Upon signing up, you would need to create a profile for your pet so you can personalize your plan.
Price: Ships every week starting at $33 every week.
Deal: Get 50% off your first order! Deal applies automatically, just visit and subscribe.
---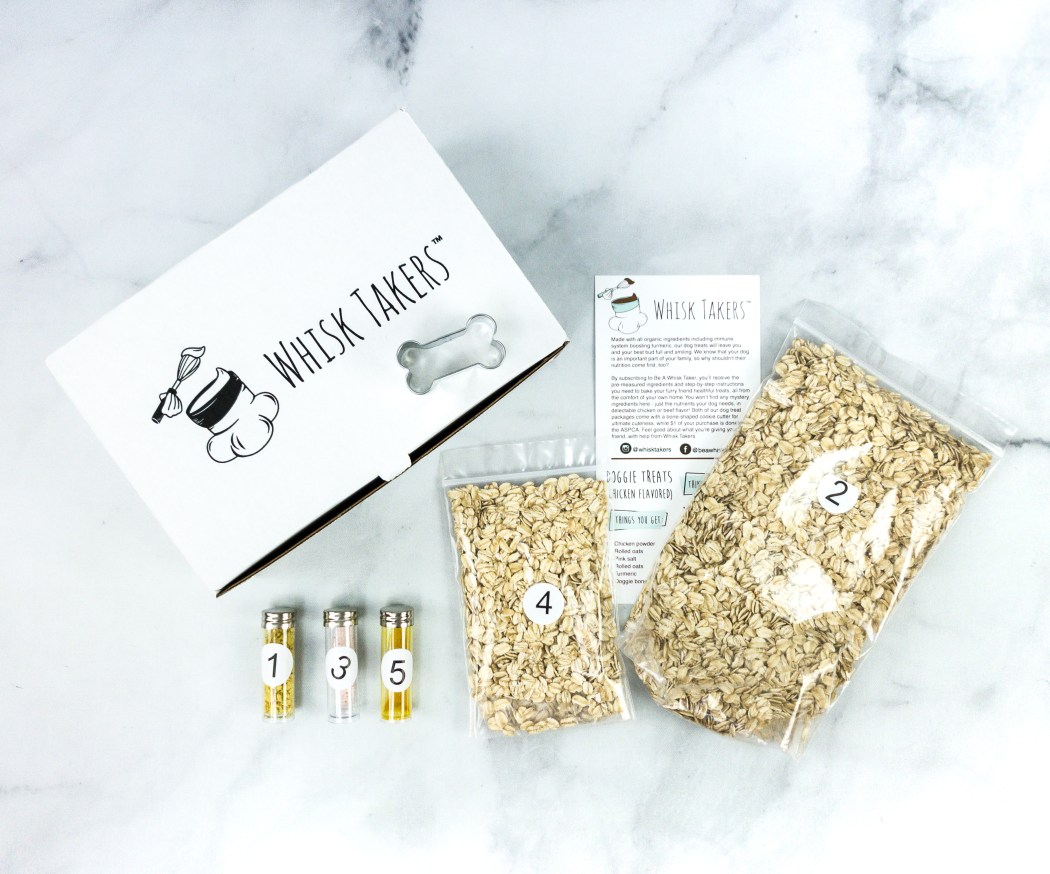 The Barkery is 100% organic and gluten-free, made with rolled oats and anti-inflammatories like turmeric. Your canine companion will love the meaty chicken or beef flavors, and you'll love how easy it is to make yourself. All you need is 1 egg and some water and in just a short amount of time you'll have homemade treats that you can feel good about
Price: Monthly dog baking treat for $15.99 a month.
Deal: Get 10% off your first purchase! Use coupon code hello10.
---
Gift recipients receive a new variety of all-natural, gourmet dog treats every month from specialty producers nationwide. Every order includes Free Shipping every month, a free gift announcement and our club newsletter. Available in 3, 6, 12, 24 month and quarterly lengths.
Price: New and delicious varieties of fresh-baked, gourmet dog treats delivered every month for $19.95, or less with longer plans.
---
All natural, no preservative dog treat box that will have different flavors and fun shapes every month! Our treats are made every month in small batches using fresh and wholesome ingredients, and refrigeration is not required.
Price: All natural tasty dog treats for $19 per month.
---
Our Barkin' Club is no ordinary Doggo Club! Because you dream of a world where you always have natural, healthy and conveniently assorted dog treats delivered right to your home, without having to stress about it. Life's busy enough – let us sort out your dog treat selection!
---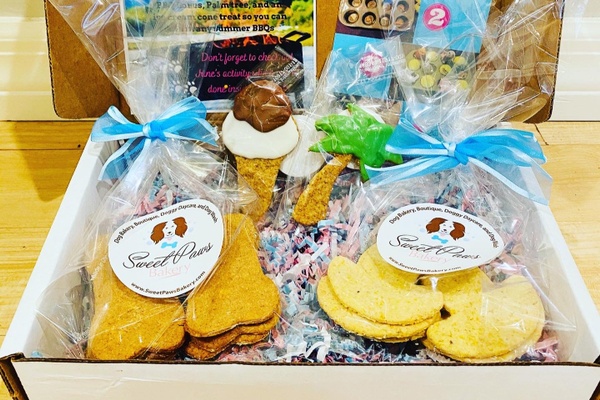 We heard your pup's howls for our gourmet dog treats to arrive in a convenient and easy way so we created Abby & Parker's Treat box for your dog! Each month your dog will receive 2 packages of different flavors containing half a dozen treats along with 2 decorated theme cookies. Also included is an activity card card on how to use the treats.
---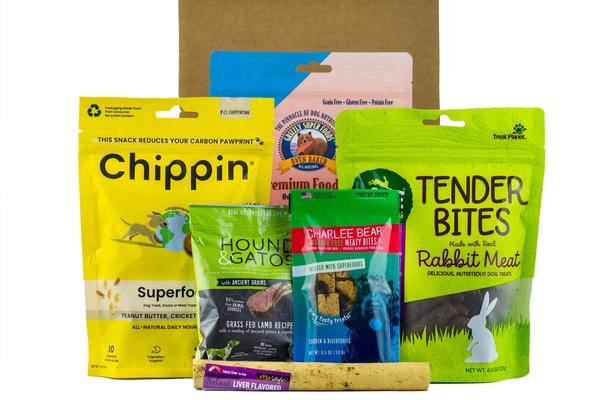 A one-of-a-kind monthly assortment of exciting pet foods, treats, chews and supplements specifically tailored for dogs and cats. Each subscription box is cautiously curated by a Certified Clinical Pet Nutritionist who specializes in species appropriate holistic health and nutrition. Nothing will go into the boxes that would not be given to our own.
---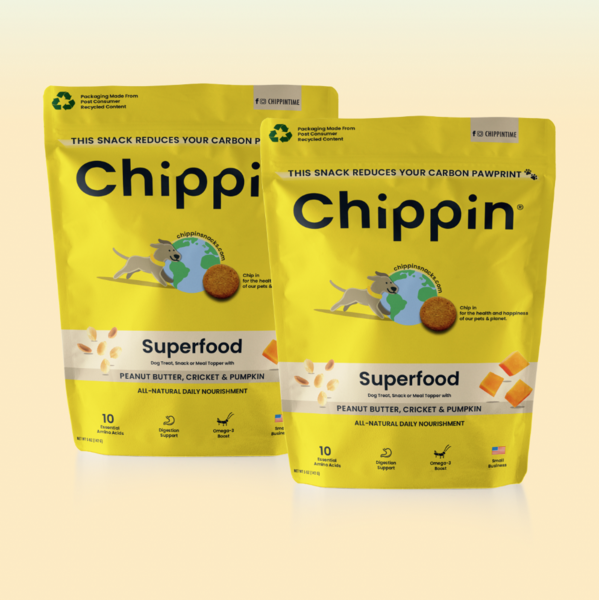 All natural dog treats made in USA with hypoallergenic and sustainable proteins.
High quality pet food for a low carbon pawprint.
---
Don't forget to check out our list of all the best subscription boxes in every category!
Say Hello to More Subscriptions for Dogs!