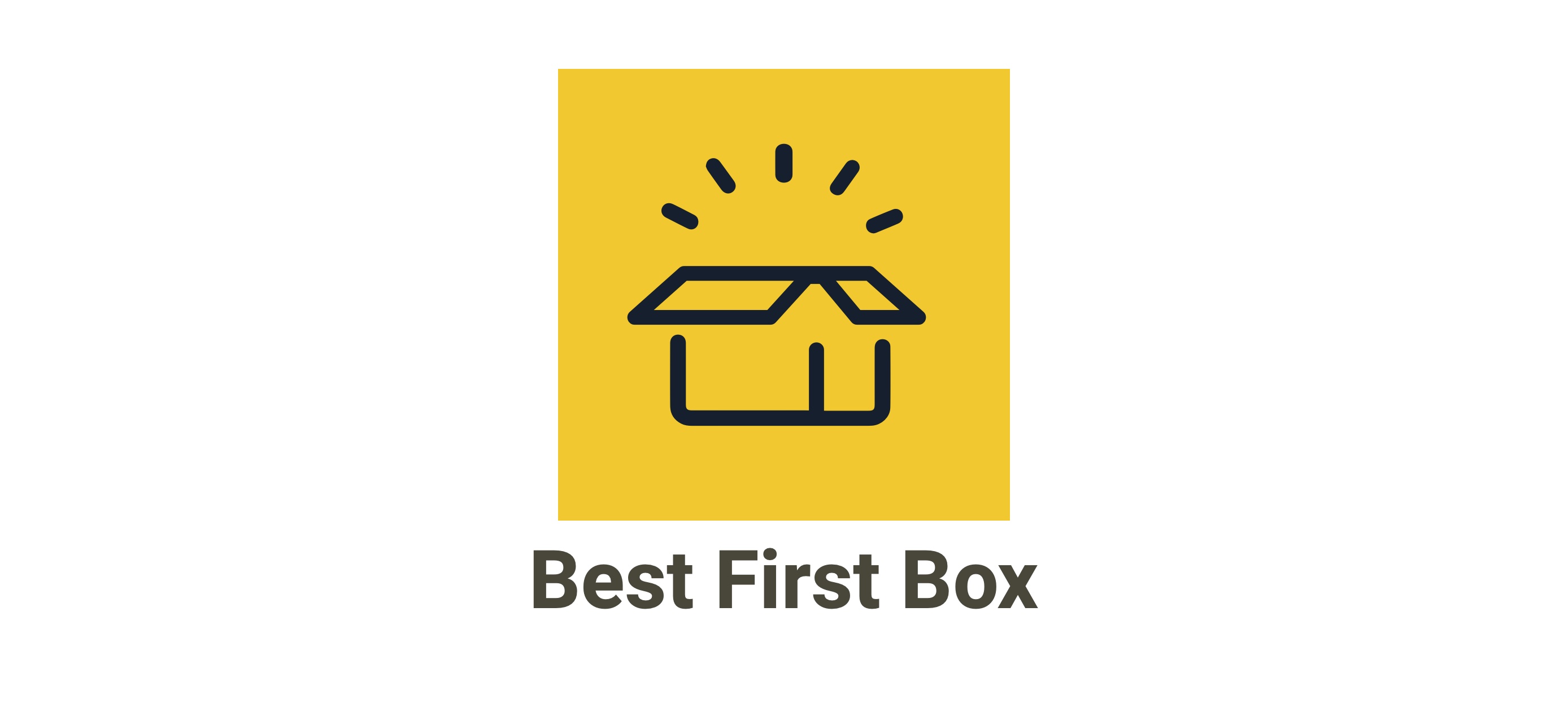 Looking to try subscription boxes and don't know where to get started? There are lots of subscription boxes out there and it could be overwhelming, but there are subscriptions out there are ideal for first-timers!
We asked our readers to vote for the best first box and starter subscription boxes, and here's what they think! You can also check out the rest of our best subscription boxes to see if there are boxes that might also interest you!
Our Reader's Choice For The Best Starter Subscription Boxes!
Image from: our review
This is THE entry subscription for anyone who wants to start their box journey with beauty products. – Karissa
What you get: Ipsy has a short questionnaire when signing up for their box, so you're sure you'll get products that are tailor-fitted to your needs and preferences! They also send out a great selection of items, from beauty to skin and hair care each month. The products come in deluxe and full sizes, along with a cute pouch where you can store your loot for the month!
See the past boxes and their contents by checking out the Ipsy Reviews!
Price: Subscriptions start at $12 per month.
---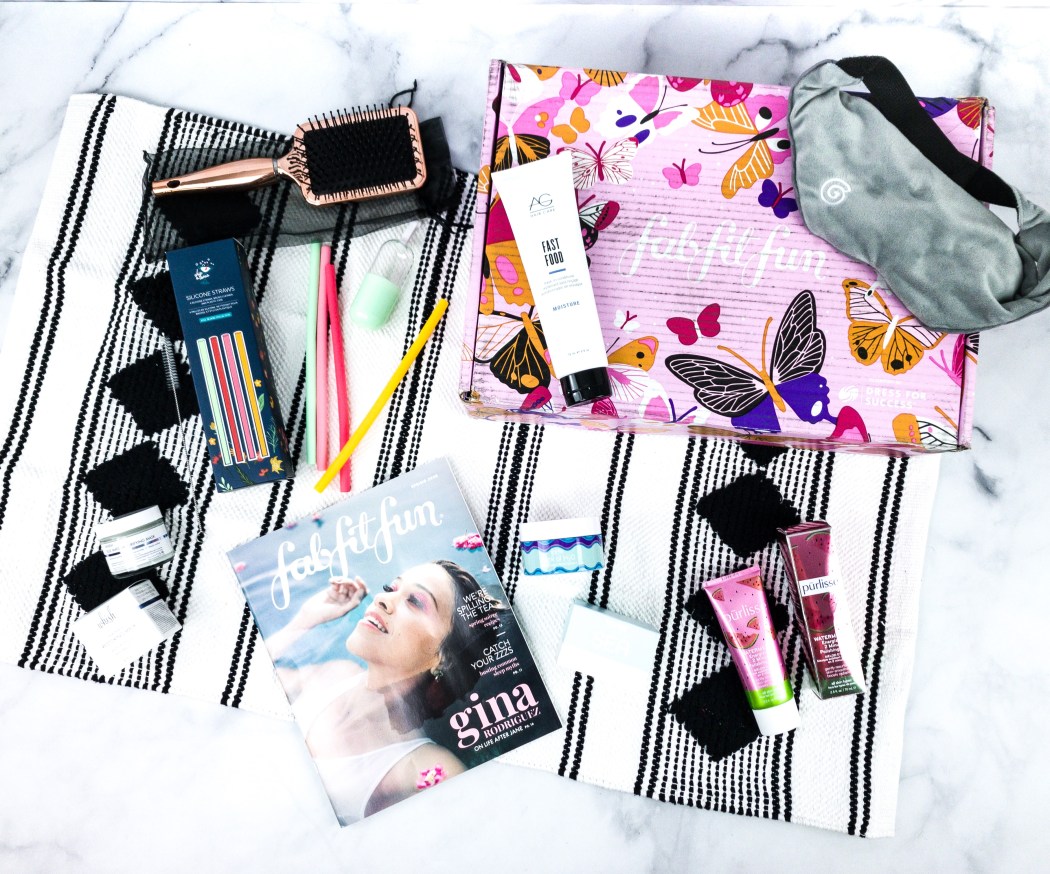 Image from: our review
I always enjoy the fun mix of beauty, fashion, tech, home and fitness. I love that I can customize as well. I always feel that I get my money's worth in this box. – Sarah
What you get: FabFitFun ships every quarter and includes fabulous beauty products along with makeup, fashion, lifestyle, and fitness items! They often feature well-known brands, making this box worth the long wait. Every box also includes a large-format mini-magazine. Subscribers have the freedom to choose from several product variations and get the product/s that they really want!
Check out FabFitFun Reviews to know more!
Deal: Take $10 off your first box. Use coupon code FAB10.
---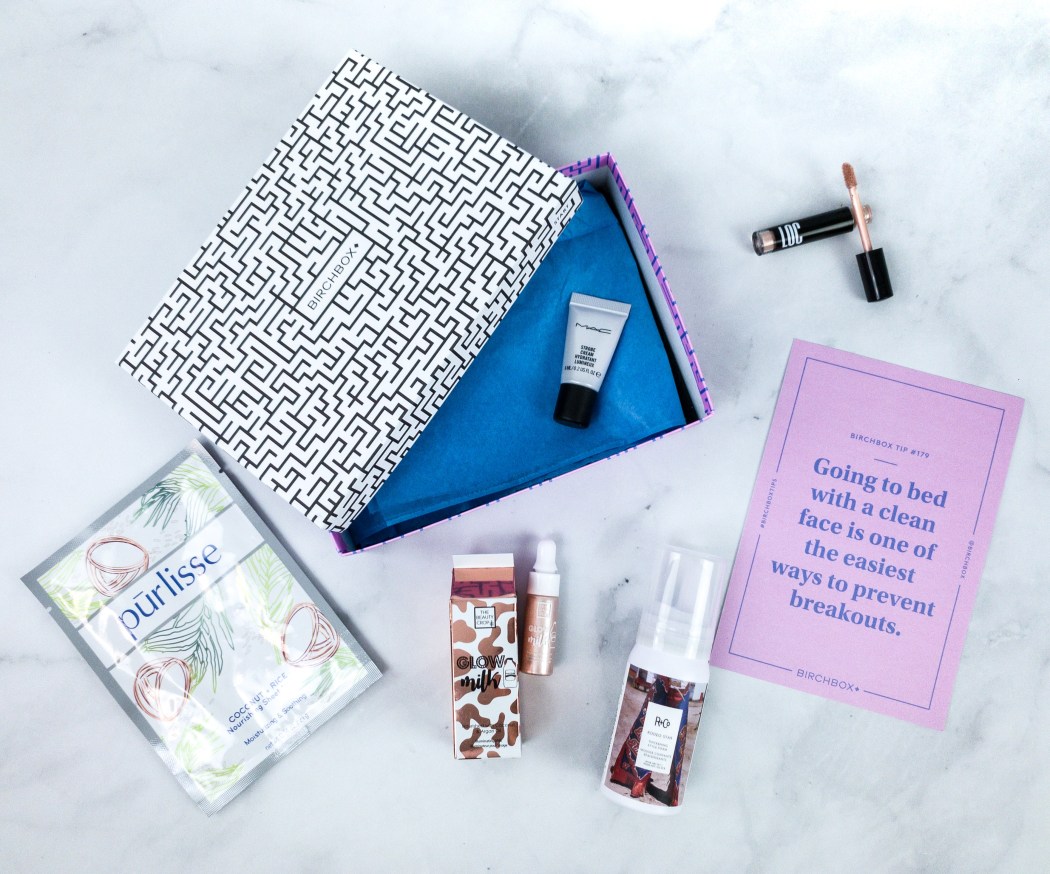 Image from: our review
I really like the ability to select my box! Since they raised the prices I think the value is really there and the brands are hot. Wearing my gold flake smith & cult polish right now! – Leny

Sooo many HG items from this box!!! – MikkiK [ed note – HG = "holy grail"!]
What you get: Birchbox is a great discovery box that sends out 5 deluxe-sized samples of beauty products from makeup to skincare and even haircare! You can personalize what you're getting by answering their beauty profiler. They also send in a full-sized product every once in a while so it's really too great of a deal to pass up!
To know more, visit the Birchbox Reviews!
Price: Monthly subscriptions start at $15.
Deals:
---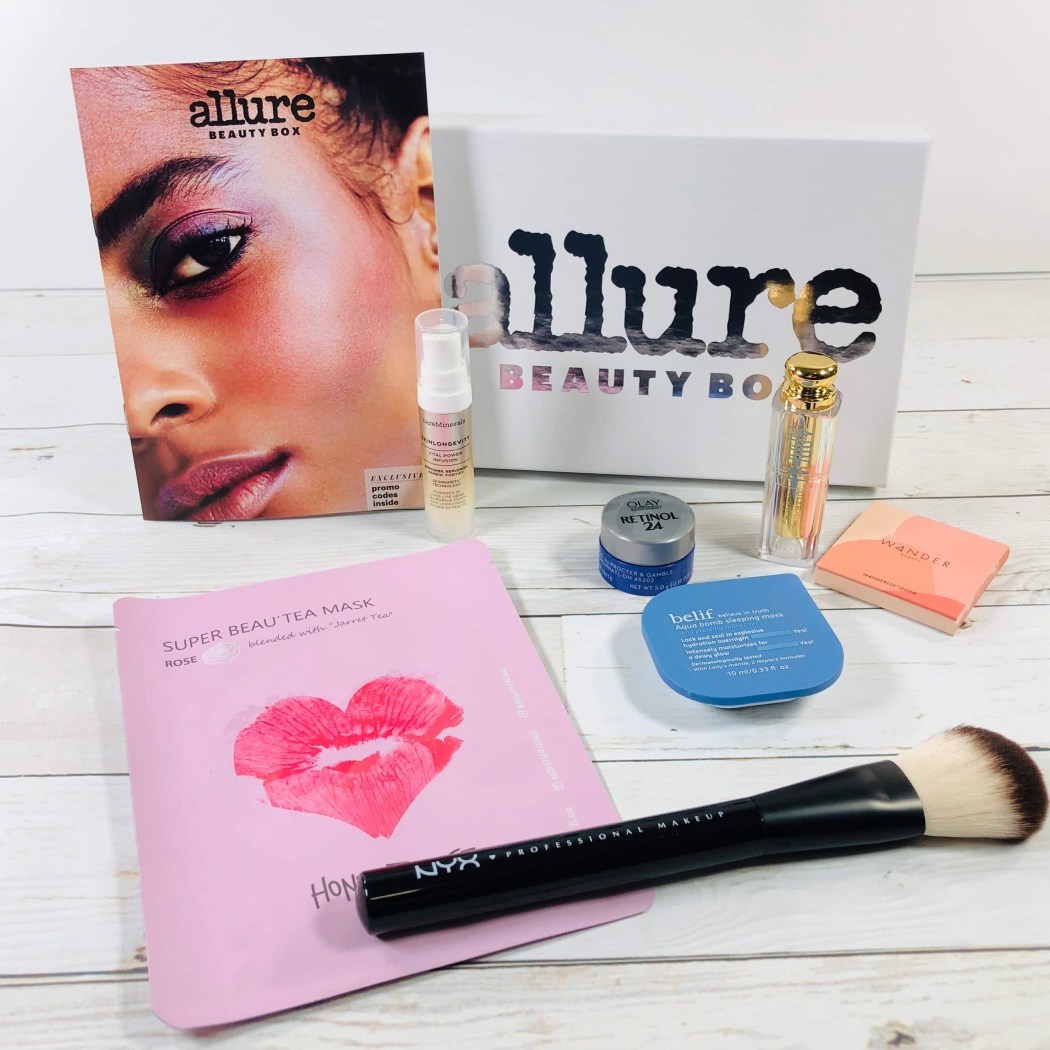 Image from: our review
Such a great variety and value every month. – Debbie

Really like their product variety and value of the samples. – Janice_92

I think that Allure is at the sweet spot for all beauty boxes – mix of samples and full sizes, good amount of skin care AND makeup items, and not too many beauty tools. Fave.  – Meagan P.

Allure seems to me to have fewer subscription box only brands like Manna Kadar than some of the other subs. Maybe because they are a magazine? I really prefer to have real makeup so this is good. -Kymster

Loveeee the hair items that come in Allure. Plus everything else! – LoLaura
What you get: When you get the Allure Beauty Box, you will receive 5 editor-curated products in deluxe size. Usually, it has a mix of luxury products and indie brands. Sometimes, you may also get a bonus product from a mass brand, and each box comes with a mini-magazine that contains tips and product reviews, so you'll have an idea about the products you are getting.
See the Allure Beauty Box Reviews to get an idea of what's in every box!
Price: The box costs $23 per month or less for longer subscription plans.
Deal: Get a FREE new member bonus item with your first box! Deal applies automatically, just visit and subscribe.
---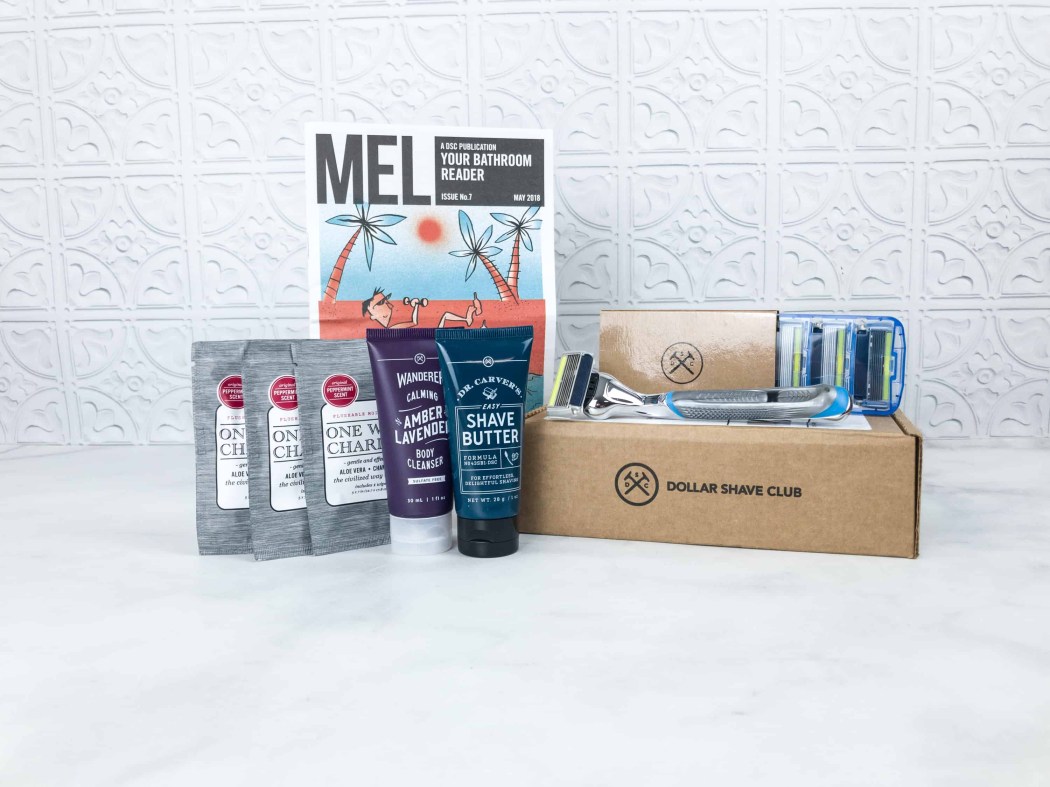 Image from: our review
Lovely choices, made me enjoy shaving and their products are so good I never get razor burn anymore! – Curly Lamb

This subscription has everything one needs to look amazing, shave, soap, hair, cologne, even toothpaste. – Sarah
What you get: With Dollar Shave Club, all it takes are a few clicks for you to get your hands on shaving essentials. Your first shipment, or Starter Set, will include a handle, razor blades, and shaving products. The next shipments are called Restock Box, and it will contain replacement blades and full-size versions of the grooming products from your Starter Set.
Read Dollar Shave Club Reviews to find out more!
Price: Prices start at $3/month, and you can get a 4x for $6/month or the Executive for $9/month.
Deal: Get your first Starter Set for FREE! Deal applies automatically, just visit and subscribe. Just pay the shipping of $5.
---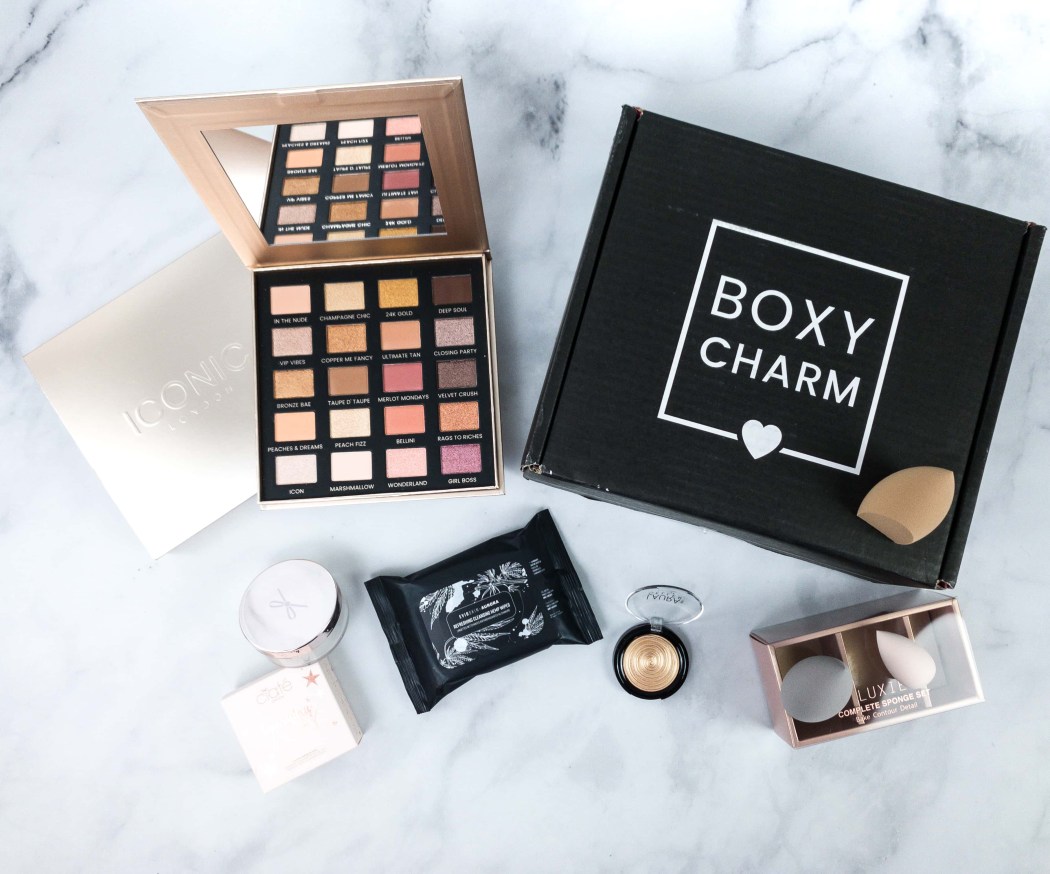 Image from: our review
My January boxy was ? – Jennifer

It's all about the palettes and the full size goodies! How do they put so much in the box?!?!? – KellyK
What you get: The items from BOXYCHARM are carefully selected by beauty experts to make sure we get the best and the latest! They keep us up to date with the latest trends so we're always in the loop about what's new in the beauty community. They send a nice bunch of beauty and skincare products monthly, as well as haircare, nail care, and fragrances every now and then!
Check out the BOXYCHARM Reviews to see past box contents!
Price: The subscription box costs $25 per month.
Deals:
---
Image from: our review
The activities are fun and educational. They usually not too hard or too messy. It's cool that it also comes with a magazine where you can read more about the topics and there's a comic strip. There's also sometimes a page where you can make a snack. – Allegra
What you get: Kiwi Crate, intended for 5 to 8-year-old kids, sends monthly boxes with crafts and other educational activities. This craft and activity box comes with everything you will need to finish a project that you can use for playtime. If you're looking for a box that you can work on as a family, this one is a great choice because most of the activities they send require parental assistance. Each crate also includes an issue of explore! magazine.
Read the Kiwi Crate Reviews for details!
Price: Each box costs $19.95 monthly.
Deal: Save 40% on your first month! Use this link to get the deal.
---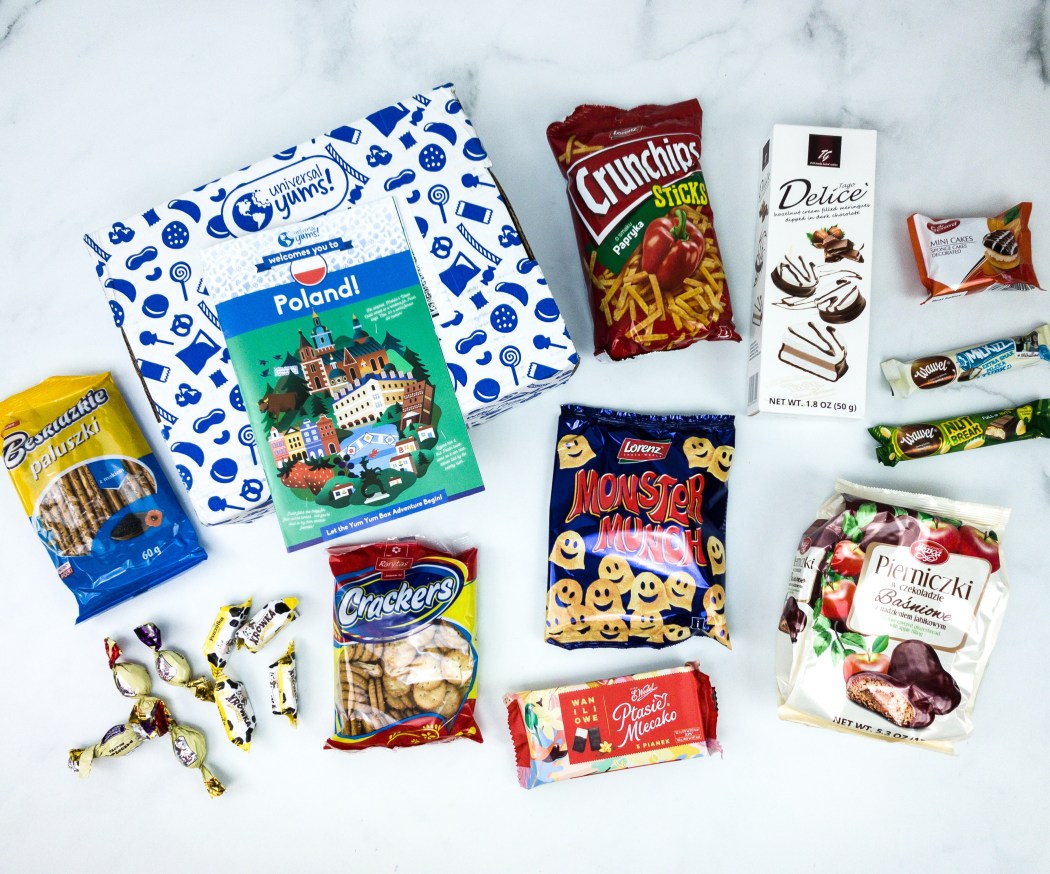 Image from: our review
What you get: Universal Yums will take you in a new adventure and a fun ride around the globe through snacks! The selections are always delicious, unique, and often extremely difficult (or even impossible) to find in the US! Each box includes an interactive guidebook to steer your adventure – including trivia, games, recipes, culture, and more. You can also choose from their 3 sizes available: the Yum, the Yum Yum, and the Super Yum box for big snackers!
Read the Universal Yums Reviews to know more!
Price: The subscription cost starts at $14 per month.
Deal: Get $5 off your first month when you sign up for a Super Yum Box subscription! Use this link to get the deal.
---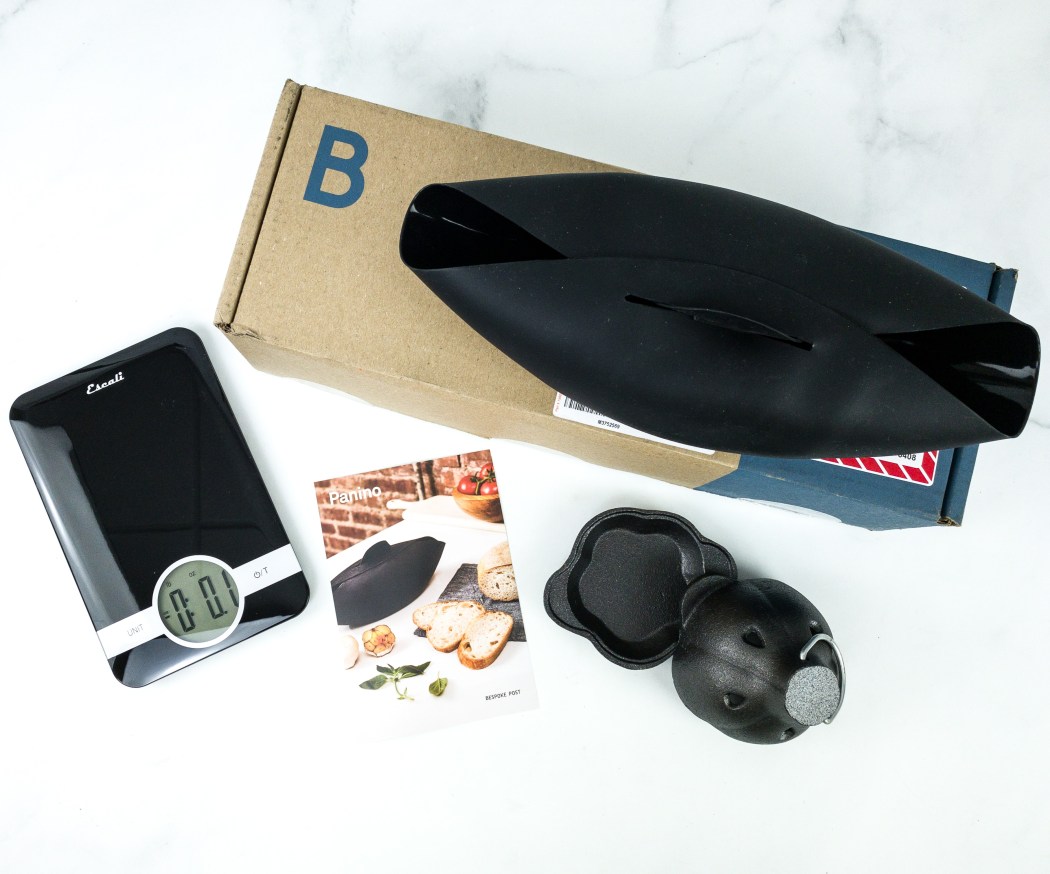 Image from: our review
We love you can choose the theme and never get a box you don't want. – Jess

uplifting the every day. – Kymster

Super high quality, I love picking out our box every month. – Eunique
What you get: Bespoke Post's unique model lets subscribers select a box from a variety of offerings, making sure that you get only boxes that are right up your alley. And for those who like surprises, you can choose to receive their automatic monthly selection which is picked just for you! Boxes usually include sophisticated accessories, gear, and other kits curated based on men's interests!
Check out Bespoke Post reviews to see past box contents!
Price: Box prices start at $45.
Deals:
---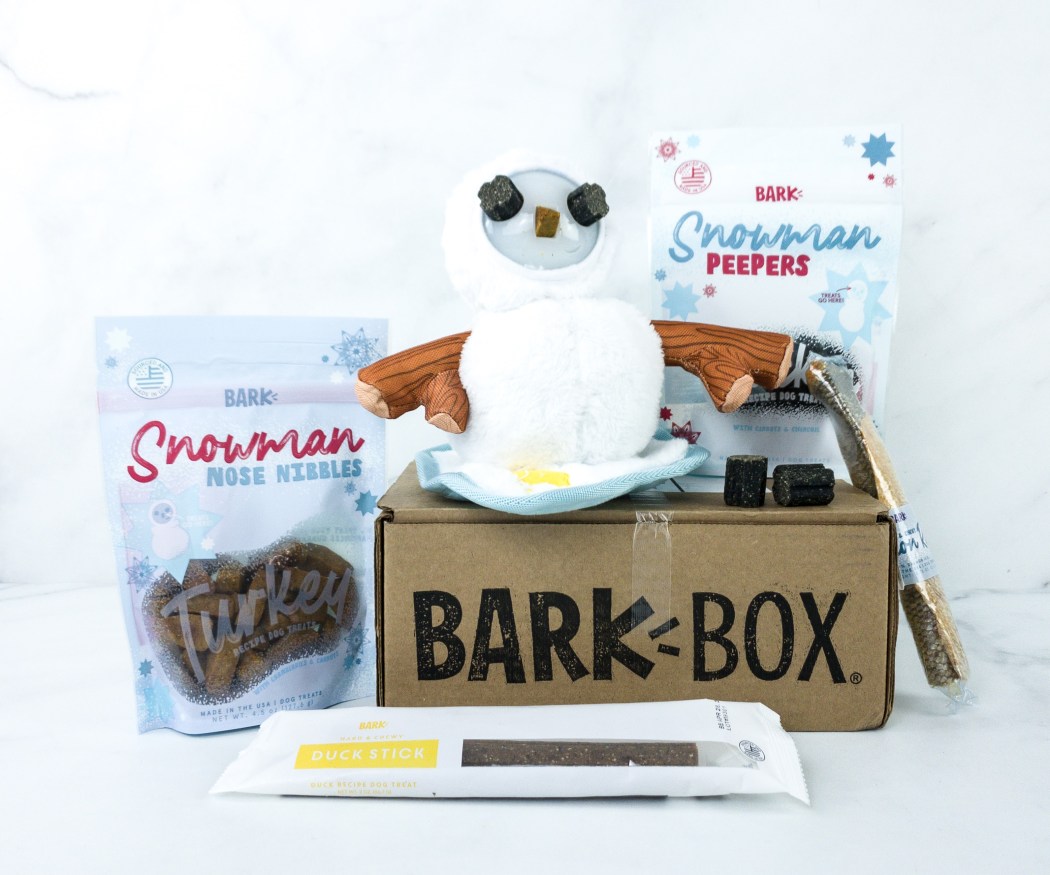 Image from: our review
I'm always so relieved when we're out of treats and this box comes in. My Husky Angela Louise gets so geniunely excited to play with the new toys. – Sherrilyn
What you get: Proper care for dogs requires careful selection of toys, treats, and essentials. Barkbox sends at least 4-6 dog products customized to your dog's size. Each month comes with a fun and cute theme that will also appeal to you, the fur parent, and of course, to your beloved dog!
Check out the Barkbox Reviews to learn more!
Price: Subscriptions start at $29 per month.
Deals:
---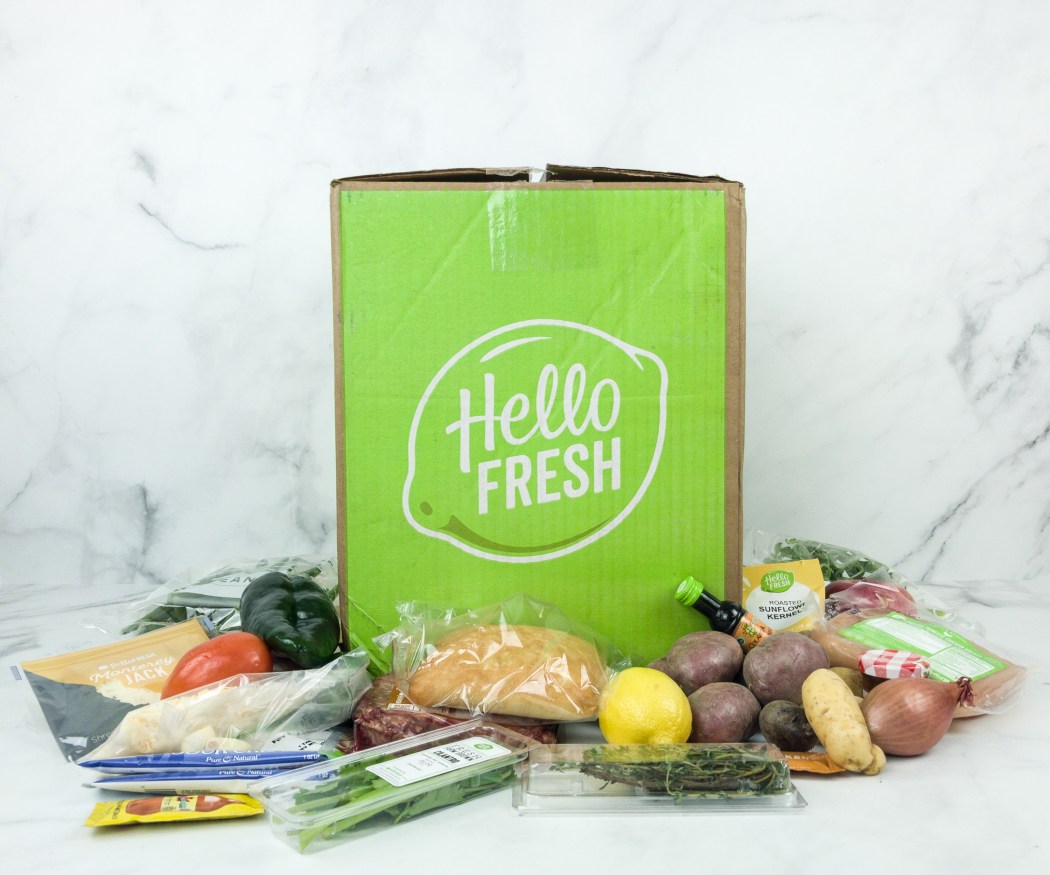 Image from: our review
Quick and easy – Gini T

Helps to ease into learning how to cook and leaves you with the recipe so you can buy the ingredients at the store! Delicious meals that are perfect to feed the entire family – Curly Lamb
What you get: Hello Fresh continues to wow subscribers with their selection of healthy and delicious meals approved by dieticians! Their recipes only take 30 minutes to finish, and you don't even have to be a pro to be able to do so. You can get a 2-person meal plan or a 4-person meal plan, depending on your household size. The number of recipes per box depend on you as well. Each box has step-by-step instructions, along with individual meal kits containing all the pre-measured ingredients. On a diet? No problem because they offer vegetarian and low-calorie options. Family-friendly meal plans are available as well.
Read Hello Fresh Reviews and see previously featured recipes!
Price: Boxes start at $69 per week.
Deal: Get $80 off on your first FIVE boxes + FREE Shipping on your first box! Deal applies automatically, just visit and subscribe.
---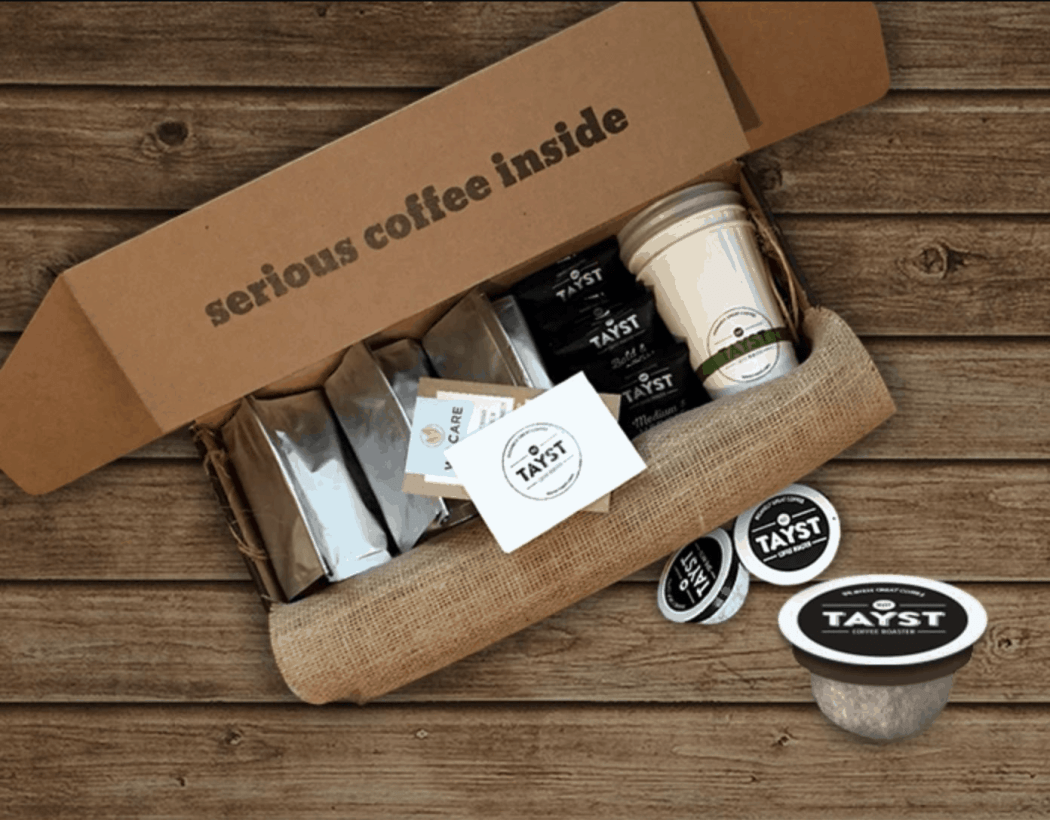 Image from: tayst
Beautiful and personal packaging…..attention to detail….containing the best tasting coffee. Best of all, we're saving waste to the landfill. – Kris from Sedona

Besides their pods being 100% compostable (which was initially one of the main reasons I wanted to buy their coffee), the coffee is delicious! My favorite is the Hazelnut, and I won't go back to store bought plastic k-cups ever again. – Charlene

Eco-friendly pods and well-described flavor and strength options, including decaf. Packaging is elegantly simple and earth friendly, which also allows me to decide if I want the branded clothespin. A personalized thank you card is also included with each order. – Janet
What you get: Tayst is an eco-friendly coffee company sending sustainably-grown coffee in compostable single-serve cups! Subscribers can choose their preferred brew strength and if they want to receive either Keurig or Nespresso compatible cups. They currently offer a free trial, allowing you to try their brew before subscribing. Just sign up and choose the type of blends you prefer and then they'll ship you some free cups of coffee to try. After 7 days, it renews to a 30-cups-a-month box. You can change, pause, or cancel this subscription at any time.
Price: Subscriptions start at $22 monthly.
---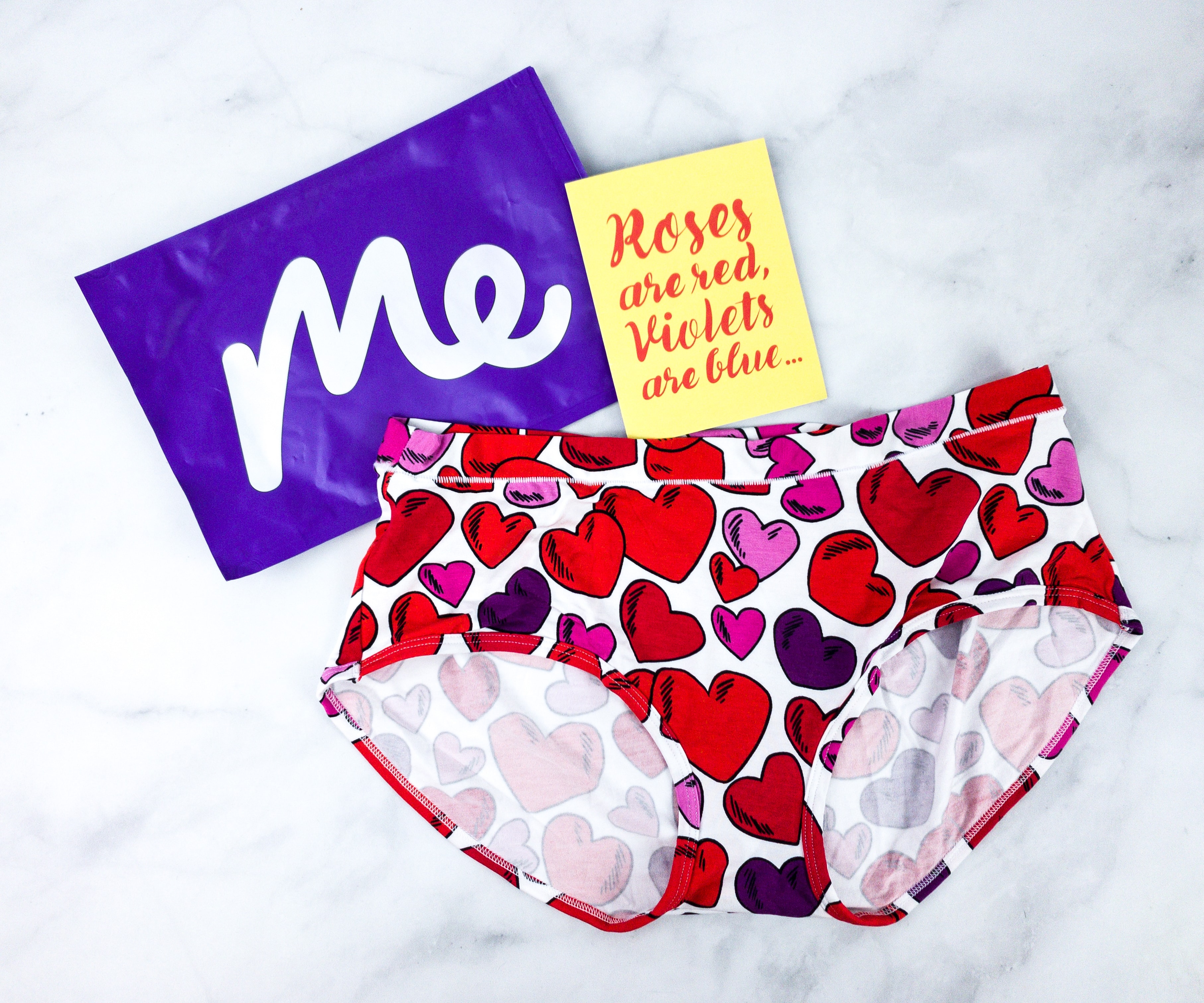 Image from: our review
Their undies are the BEST -Emily
What you get: MeUndies is a monthly subscription underwear service for men and women that provides the most fun and comfy modal underwear. The undies are all super-soft, made of high-quality materials and super comfy! For men, you can choose from the following styles: boxer briefs, boxer briefs with fly, trunks, boxers, briefs, and even opt for undie packs! They also offer shirts and socks!
Want to know more? Check out our MeUndies reviews!
Price: Prices for men subscription boxes start at $16 per month.
Deal: Save 15% on your first order! Use coupon code MEFAM15.
---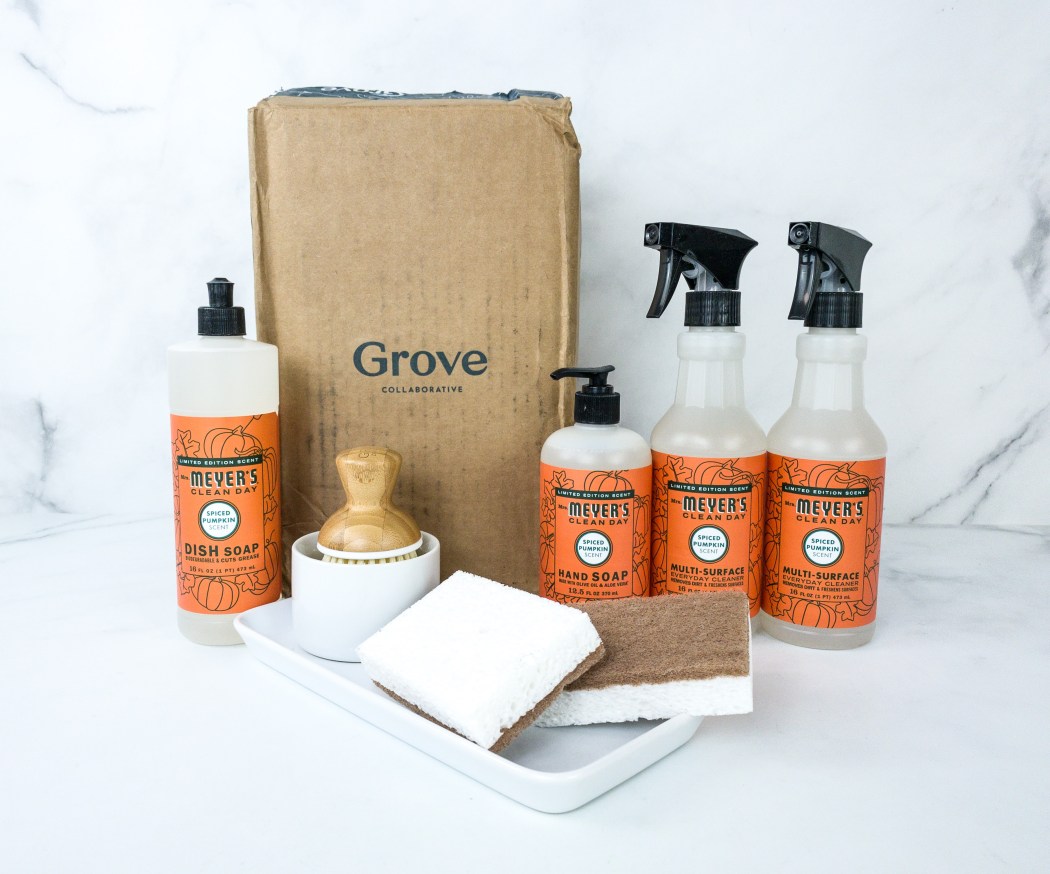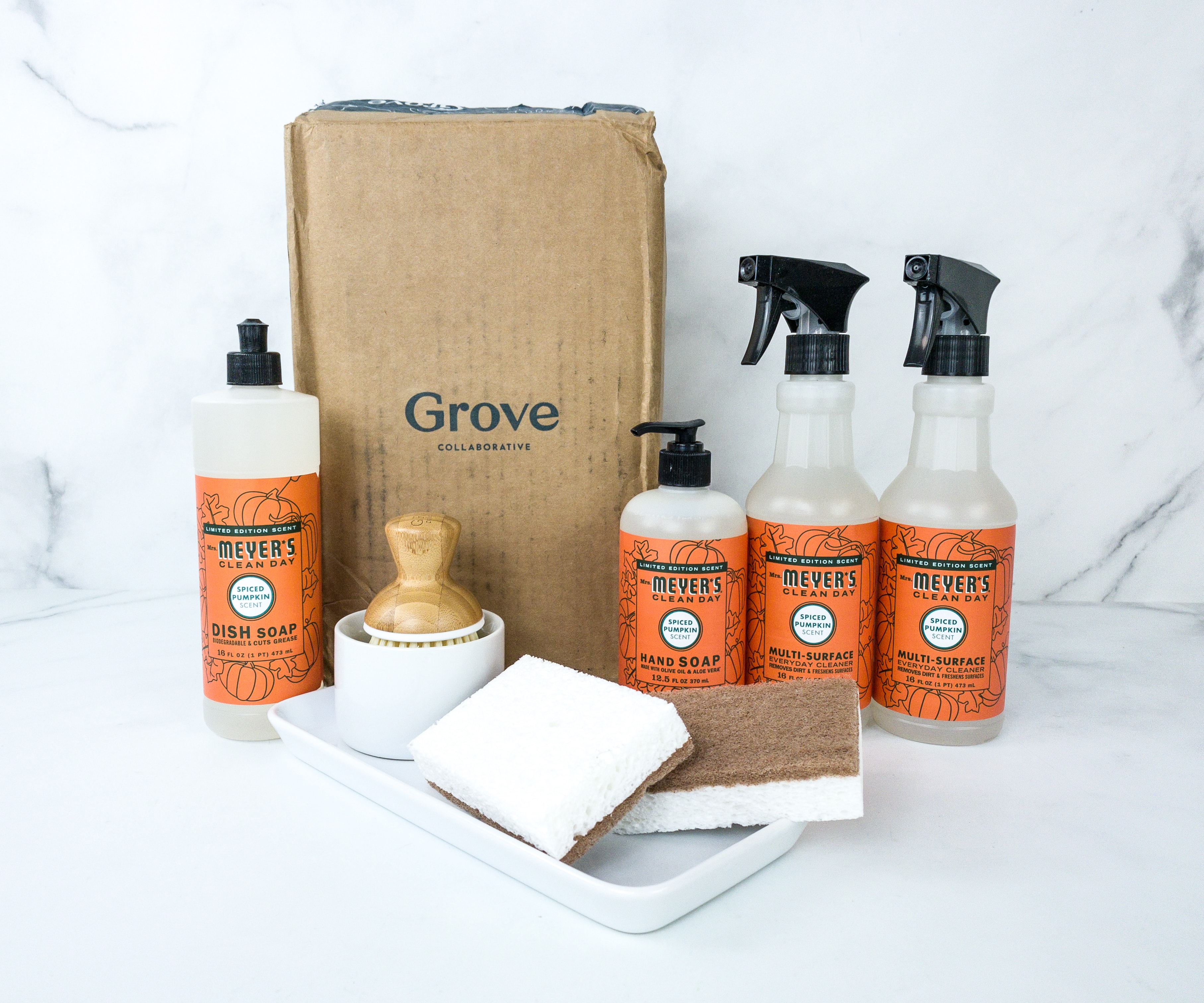 Image from: our review
OH. MY. GOSH. I cannot say enough great things about Grove! I am 100% sold on this company. I love the wide range of products they offer and I love their great prices! Customer service is fantastic as well. Best subscription of ANY kind I've ever taken part in. Michelle

Cleaning supplys aren't always the most fun, but necessary. I enjoy the discounts and free gifts as well. -Sarah
What You Get: Grove Collaborative allows you to pick your favorite high-quality cleaning and household supplies, the exact items that you only need. You can also set-up a customized schedule for the shipment either. This eco-friendly subscription carries a variety of brands, in the likes of Method, Mrs. Meyers, Seventh Generation, Preserve, and more, they even have their own house brand. They're also a certified B Corp, which means that they meet certified standards for prioritizing social, environmental, and community well-being!
See our reviews for Grove Collaborative and see more about this amazing subscription!
Price: VIP membership is $19.99 a year. When you sign up, you'll get a 60-day free trial. When you order, pay the cost of the products (you can see the details on every product on the Grove Collaborative site), plus a $2.99 shipping charge.
Deals:
---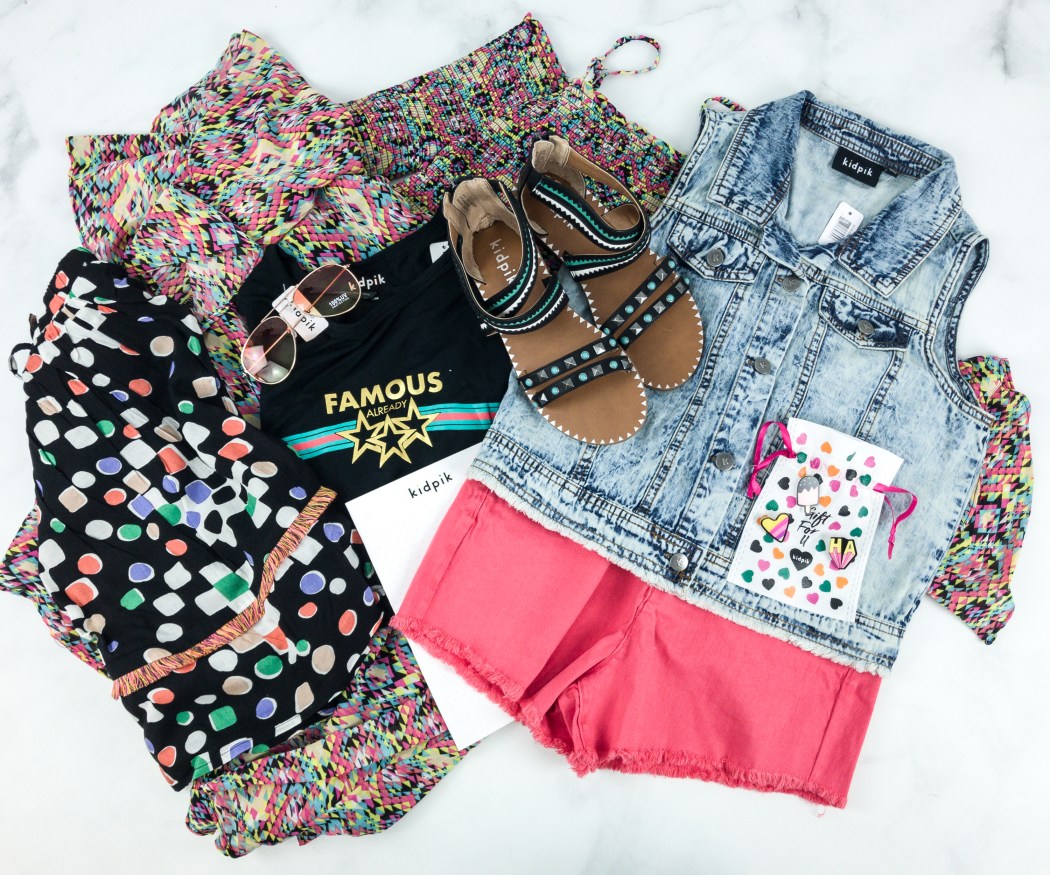 Image from: our review
What you get: Kidpik is a styling subscription box for girls sizes 4-16, and it offers no subscription, styling, or even shipping fees! They send your daughter different clothing ensembles like Classic Chic, Girly Glam, Trendista Junior, and Always Active. Each box will include 7 pieces of clothing, shoes, and accessories that are curated by a stylist based on the info from the fun and interactive style quiz that you fill-up upon sign-up.
Checkout the Kidpik reviews for more info!
Price: The subscription boxes have $95 average cost with FREE shipping and FREE styling fee, and you get 30% discount when you decide to keep the entire box!
Deal: Save 50% on your first box when you keep it all! Use coupon code BEWELL50. Plus, FREE Shipping!
---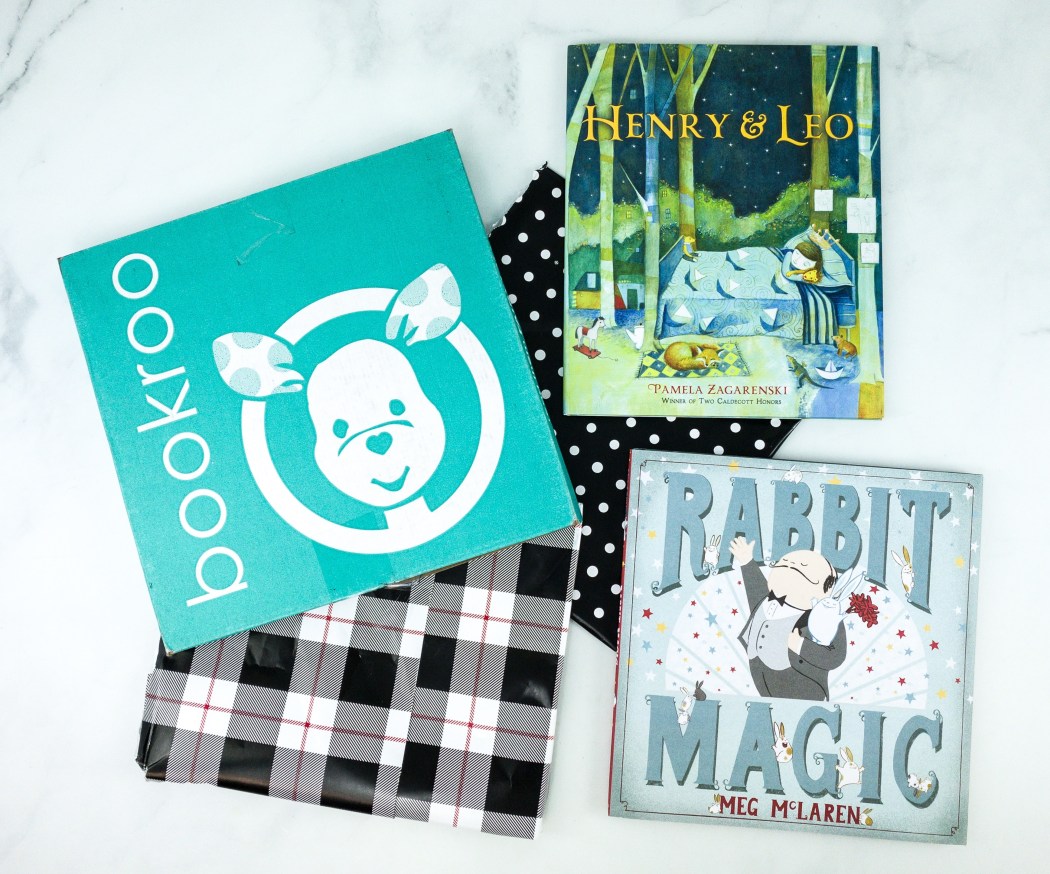 Image from: our review
Comes in cute wrapping paper, always fun books and almost always books we've never heard of. -Rachel
I love that each book is individually wrapped. They do a great job of finding wonderful books that I don't already own. -Grammy
They truly give the gift of reading! Love them. -Alicia
What you get: Books are chosen by Bookroo's in-house reading experts in consultation with librarians, parents, and other kids. Expect a lot of hidden gems your kids will love, so you can build a home library of quality books stress-free. Currently, they offer a Board Book Subscription for ages 0-3, a Picture Book Subscription for ages 2-6, and a Chapter Book Subscription for ages 7-10. The books come gift-wrapped for an extra special surprise!
Visit the Bookroo reviews for details!
Price: Box prices start at $19.95, plus shipping.
Deal: Get 15% off on any subscription! Use coupon code HELLOBOOKROO. Gift Subscription not included. Cannot be combined with any other offers.
---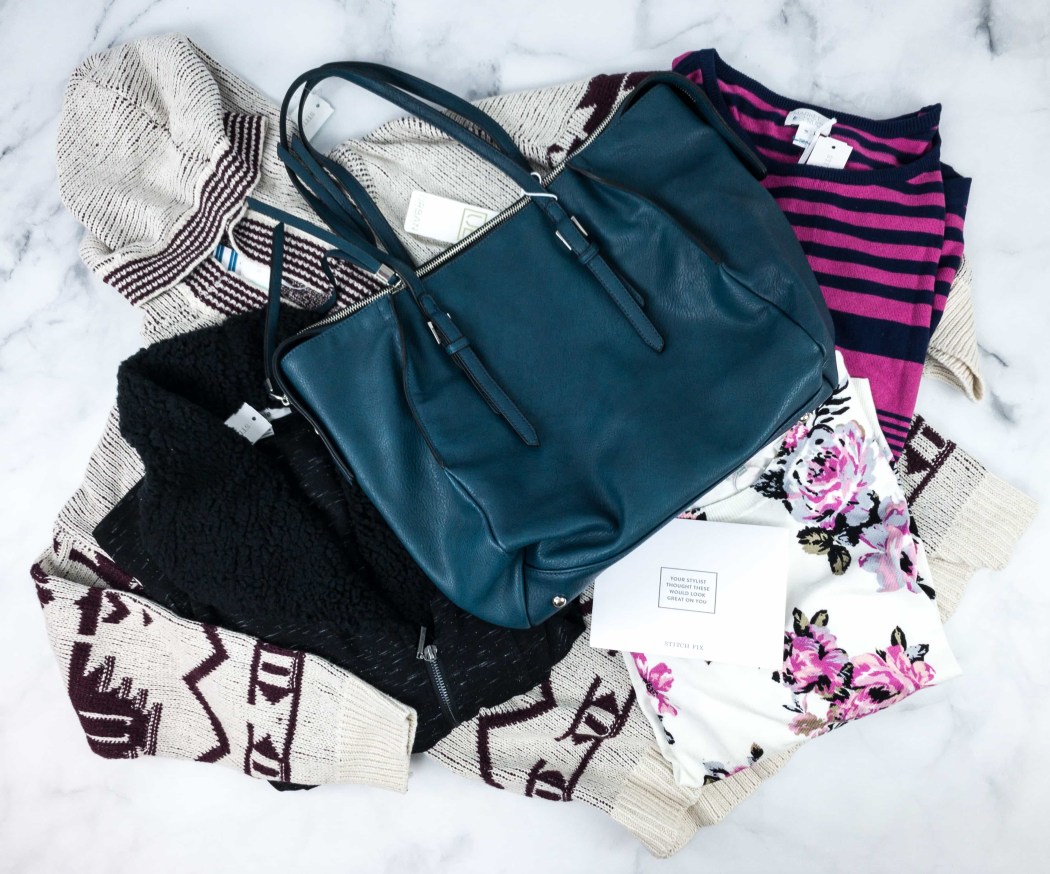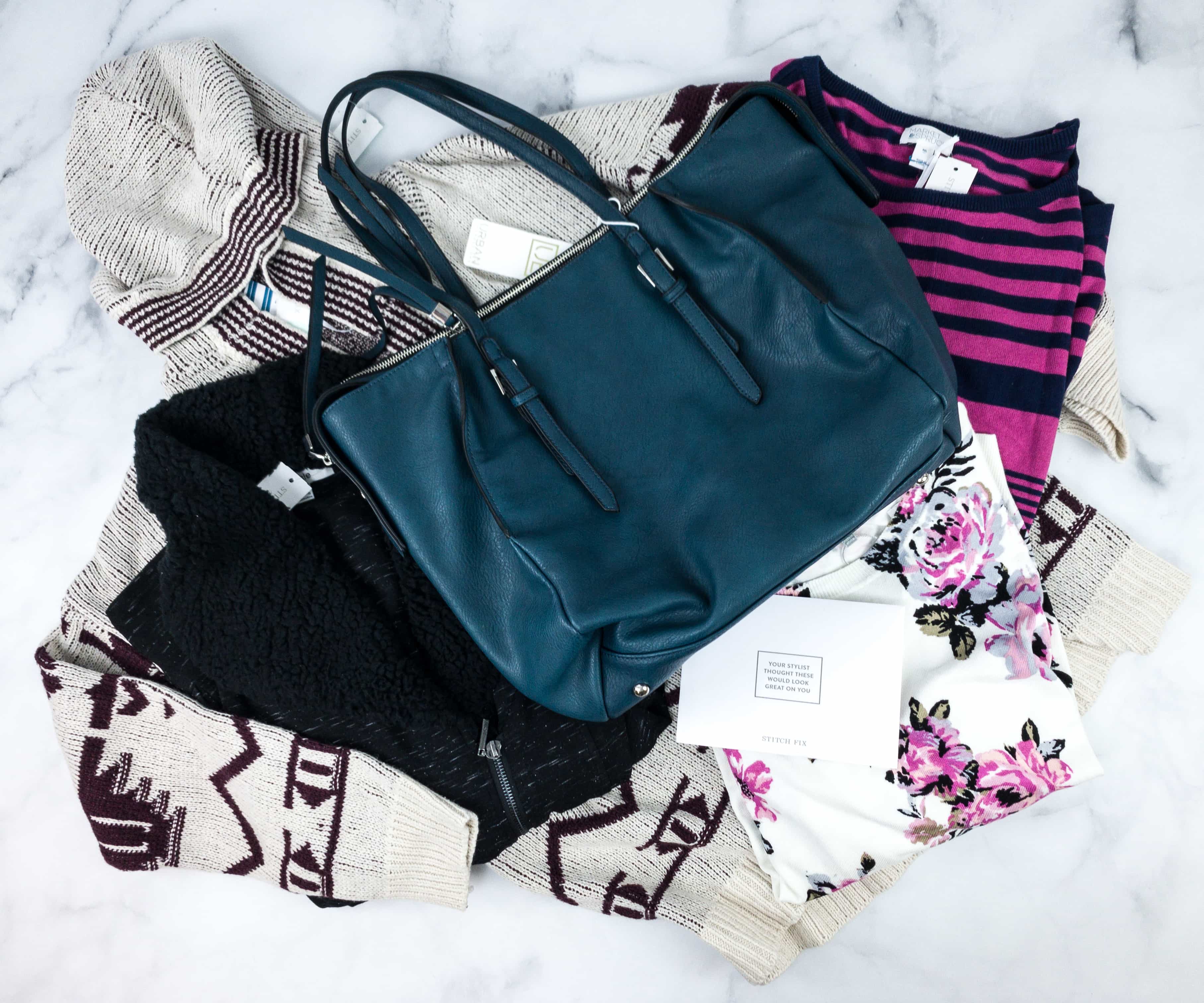 Image from: our review
These clothes always fit and I love the styles!!! – Anonymous

I have tried other styling services but Stitch Fix just works best! I cannot imagine shopping in a mall for clothes because mine are way better from my stylist!! – Emma K

I always buy at least one piece because I don't want to eat my styling fee. But there is always at least one item I need!!! – c
What you get: Stitch Fix is like having a personal stylist, except that you don't have to leave the house and you just have to wait for your new clothes to arrive in a box! They send up to five clothing items just for you, based on the style profile (including the style, budget, and other specifics) you fill out upon signing up. Expect premium brands here and there, including Kate Spade, Rebecca Minkoff, and Equipment, and many more!
Check out Stitch Fix Reviews to know more about the subscription!
Price: Styling fee is $20 per month. If you decide to keep everything, you save 25% on your whole fix. Returns have no additional cost.
---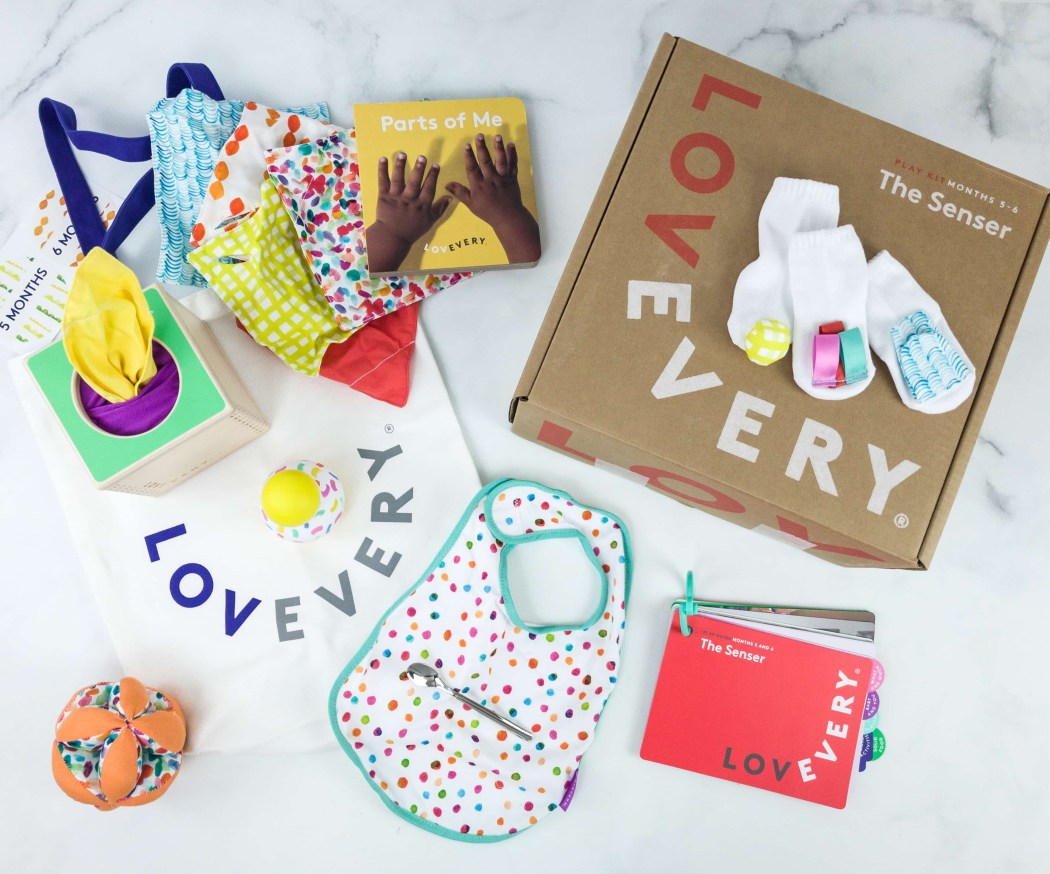 Image from: our review
What you get: The best play products for a baby's developing brain is in every Baby Play Kit by Lovevery. Specially designed by child development experts, you get toys that are customized by stage and thoughtfully crafted using sustainably forested wood, organic cotton, and baby-safe plastics. What's not to love about a box filled with lots of useful information for parents and fun, developmental toys for babies?
See Baby Play Kits by Lovevery Reviews to know more!
Price: Boxes arrive every other month for $80. Subscriptions start at $36 a month.
Deal: Get 10% off on 3+ month prepaid plans! Deal applies automatically, just visit and subscribe.
---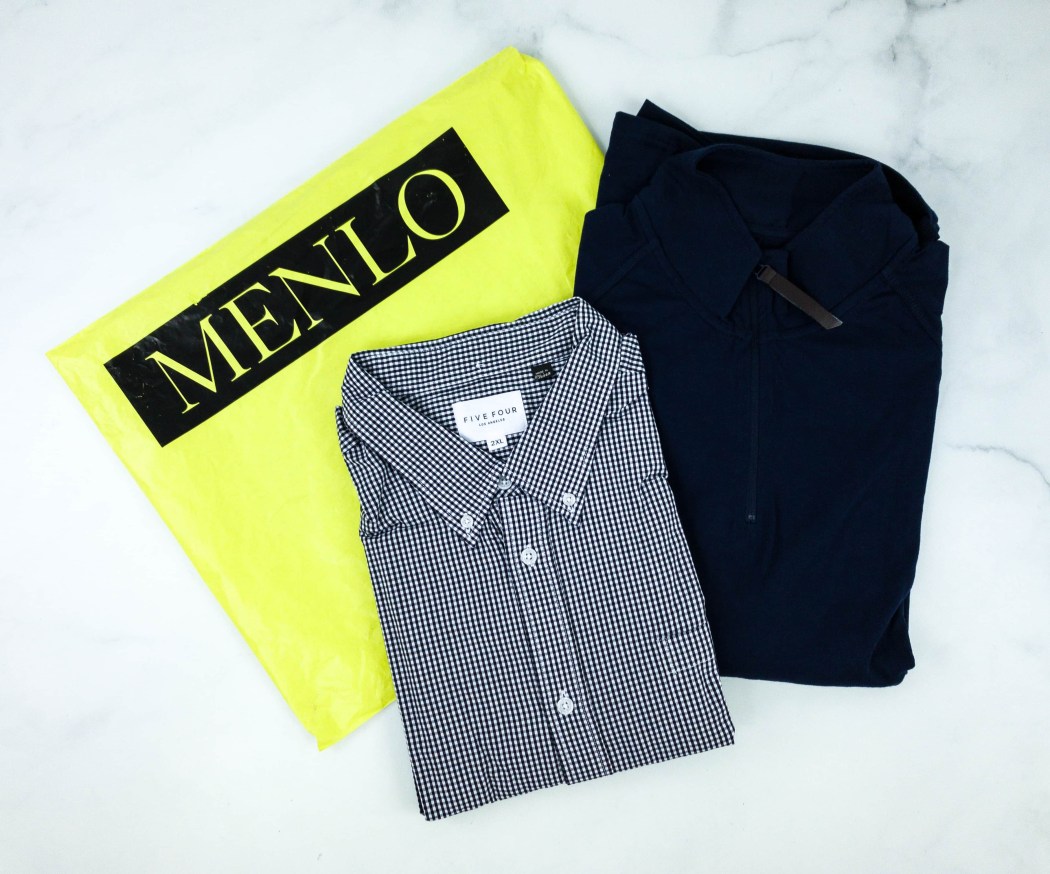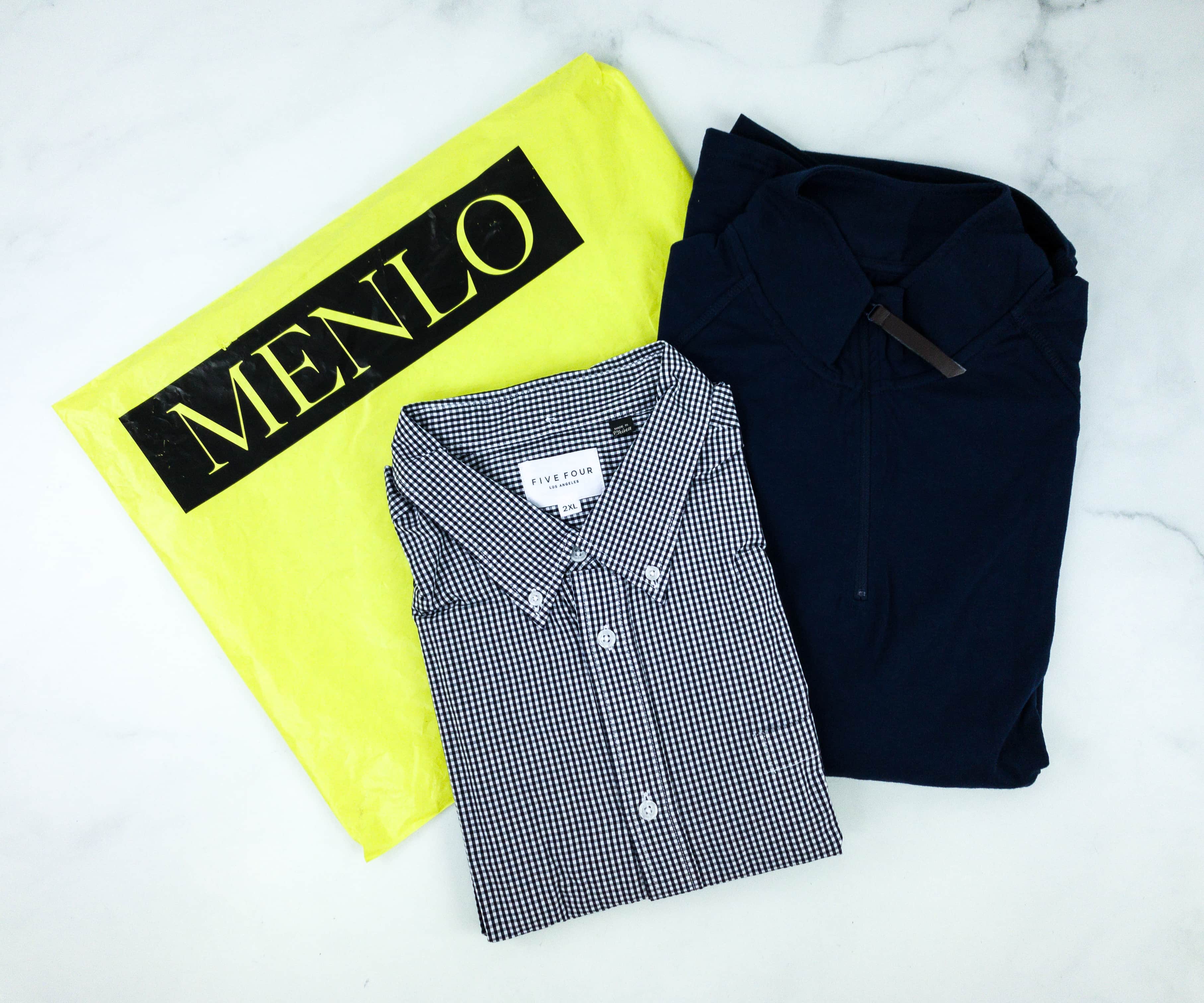 Image from: our review
What you get: With Menlo Club, you just have to sign up, pick a style profile, and enter your sizes, then get the best and trendiest men's clothing pieces monthly! Expect items from Five Four, Grand AC, and New Republic, ranging from tops to bottoms to footwear. On average, members receive 2 items per month. Members also receive up to 25% off items in the Menlo House E-Commerce store, as well as free shipping on all orders and access to exclusive member-only items.
Read Menlo Club reviews and see past box contents!
Price: A $60 flat monthly fee applies.
Deals:
---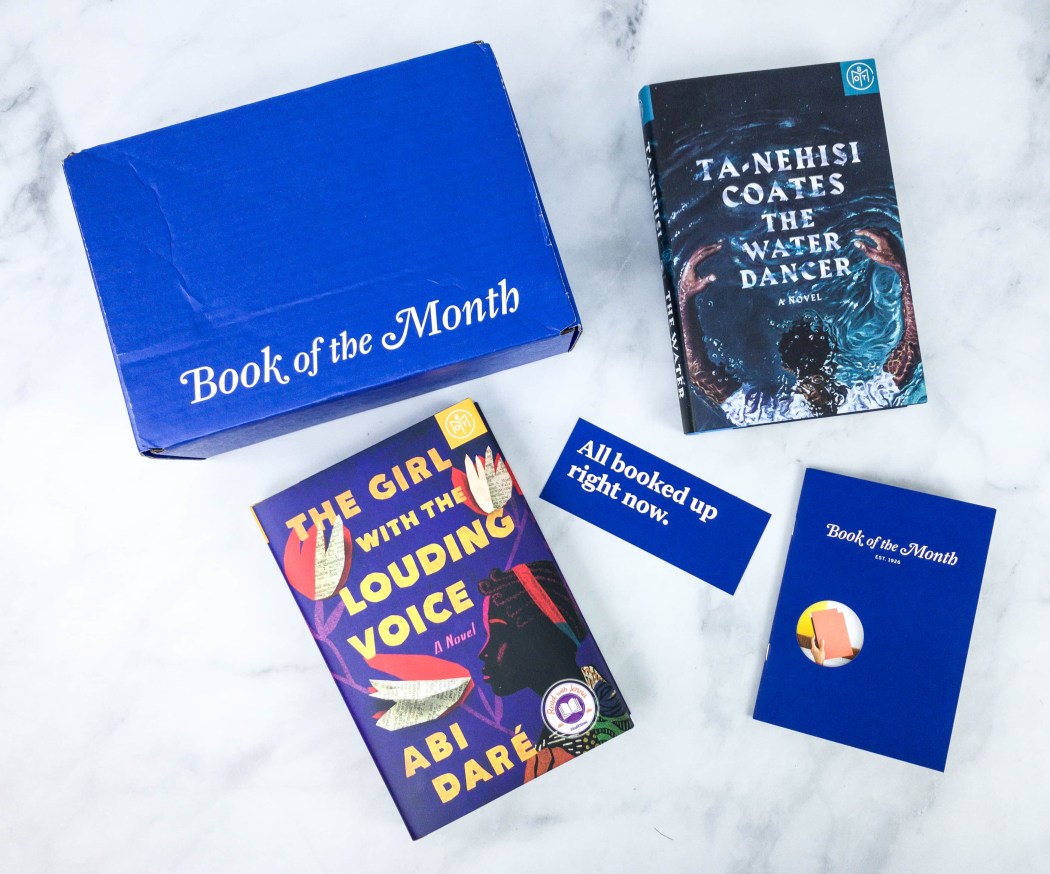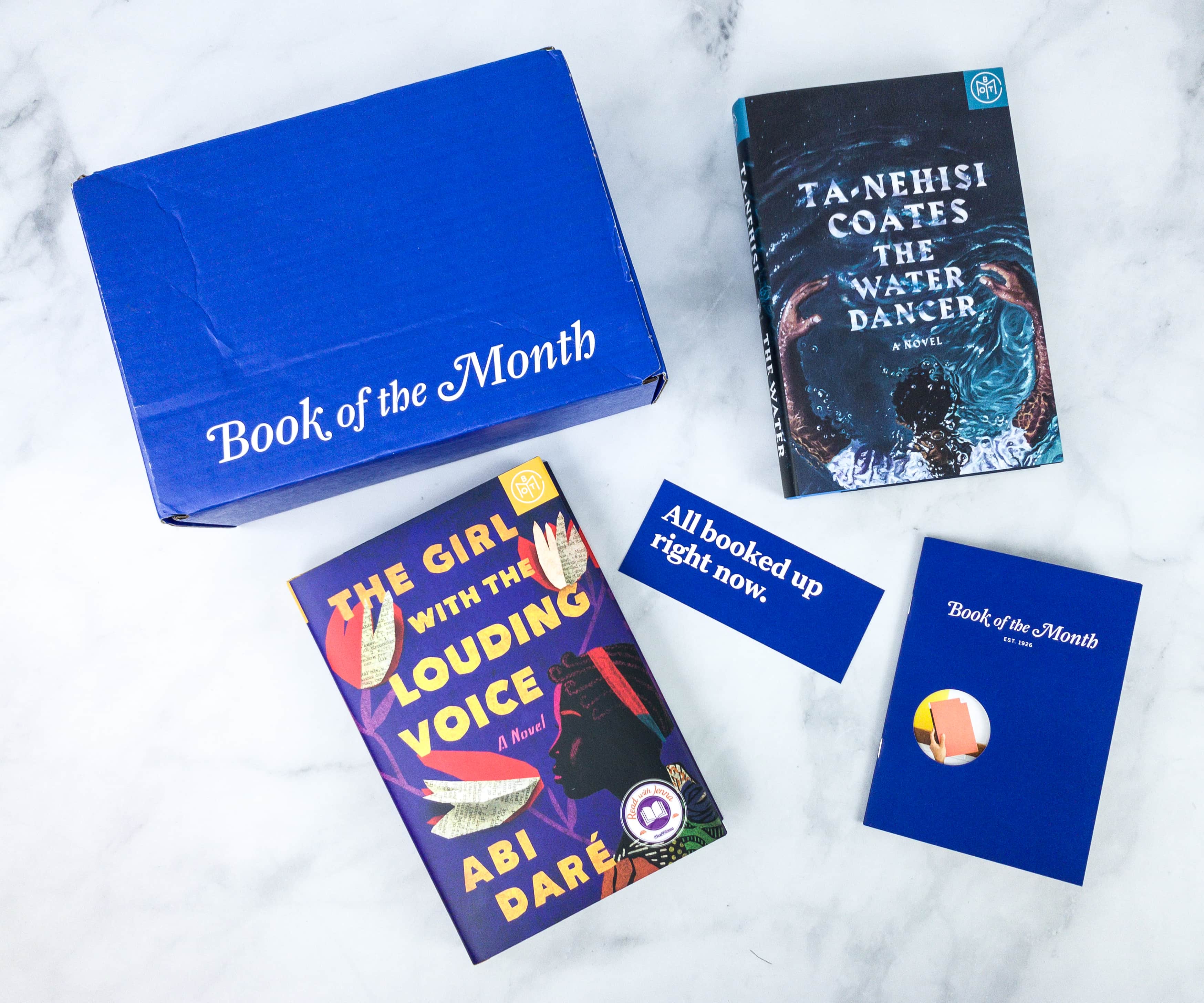 Image from: our review
Always the Best books ever! – Nmcbeap
You get to pick your own book from the monthly selections! – Debbie
What you get: Book of the Month offers the freshest titles and award-winning books! Subscribers get to read books by great and popular authors and know a different world than where they live. Once you've subscribed, you can choose the book that you want to receive from their selection each month. Enjoy discovering new places, things, and characters that will not let you put the book down until the very last page!
Find out more by reading the Book of the Month reviews!
Price: Subscriptions start at $14.99 per month.
Deal: Get your first book for just $9.99! Use coupon code Get coupon from site and Use this link to subscribe.
---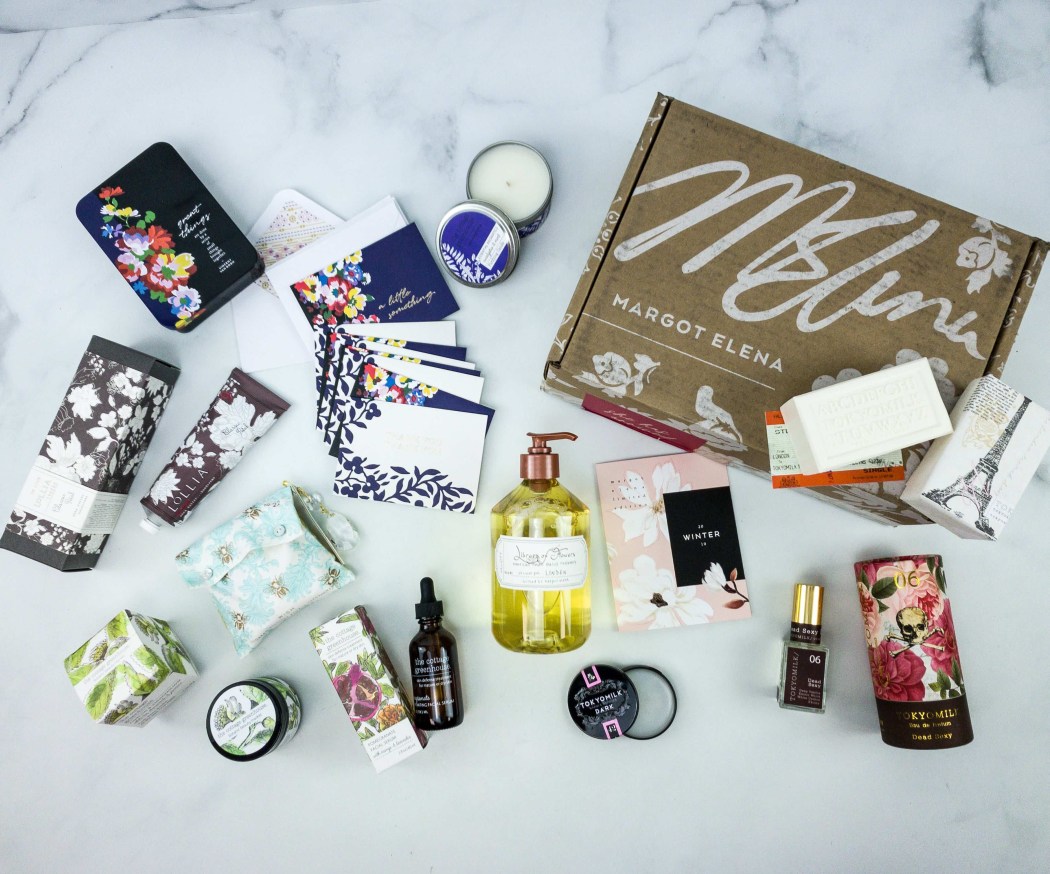 Image from: our review
I love the whole experience of opening my ME box. The giant full sizes will keep me subscribed forever. – Terry G.
What you get: Beautifully packaged bath items and body care products, as well as luxurious skincare, are what you'll find in every Margot Elena Discovery Box! Some of the featured brands are Library of Flowers, TokyoMilk, Lollia, The Cottage Greenhouse, and Love & Toast. Delivered four times a year, each box promises a $200+ value.
Check out Margot Elena Reviews for more information!
Price: Each quarterly box costs $49.99 plus shipping.
---
And that's our list for the best first box & starter subscription boxes! Have you found a new favorite?
Don't forget to check out our readers' choices for all the best subscription boxes in every category!