Scents work like magic for one's overall well-being. Inhaling a pleasant smell enhances your mood, relaxes your mind, and calms your soul. It also has the ability to relive memories associated with certain scents. For example, a pumpkin scent might make you think of grandma baking pies during the winter season, peppermint might be a recollection of a winter vacation, and coconut-pineapple might bring you back to the last summer outing you had.
What's a better treat for your sense of smell, than lovely fragrant aromas? On this list, we've gathered some of the best smelling subscription boxes. These fragrant subscription boxes offer scented products that can help stimulate the senses and make you feel better all day long!
Delight in your favorite aromas and feel like you've been transported to cloud nine with the best smelling subscription boxes!
The Best Smelling Subscription Boxes To Make Any Day Better!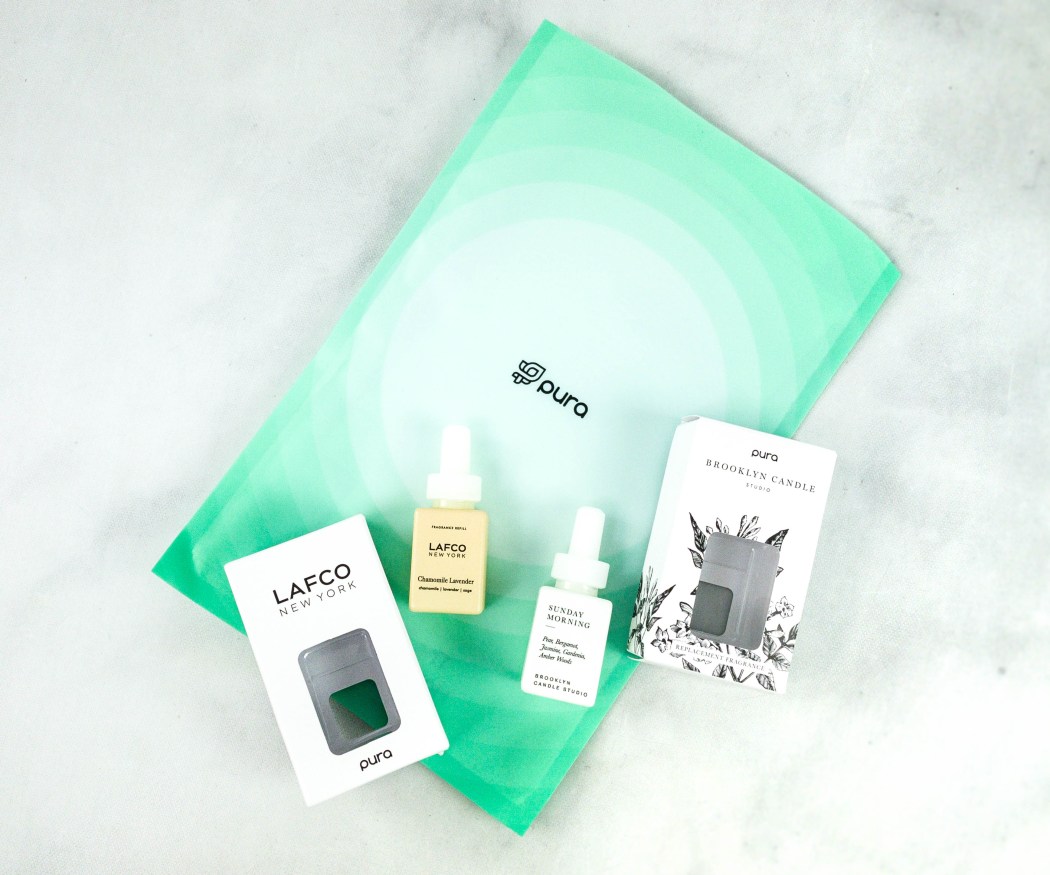 Image from: our review
Why We Love It: Pura is a monthly subscription that offers a smart way to keep your home smelling fragrant all the time. They'll send you a scent dispenser along with premium-designer-grade fragrances made from clean, pure, fresh, and quality ingredients – safe for you and your home and the environment too! What makes this subscription interesting is that it dispenses scents at the intensity and schedule you choose, all with few taps from your phone! Subscribe and save 30% on any fragrances you choose and receive exclusive deals and offers before anyone else! Through Pura, any home can smell good without the fuss!
Learn more about how this subscription works when you visit Pura Reviews.
Price: The Pura Smart Home Fragrance device costs $44. The Fragrance subscription varies from $12-$20.
Deal: Get 15% OFF your first box! Use coupon code HELLOSUB.
---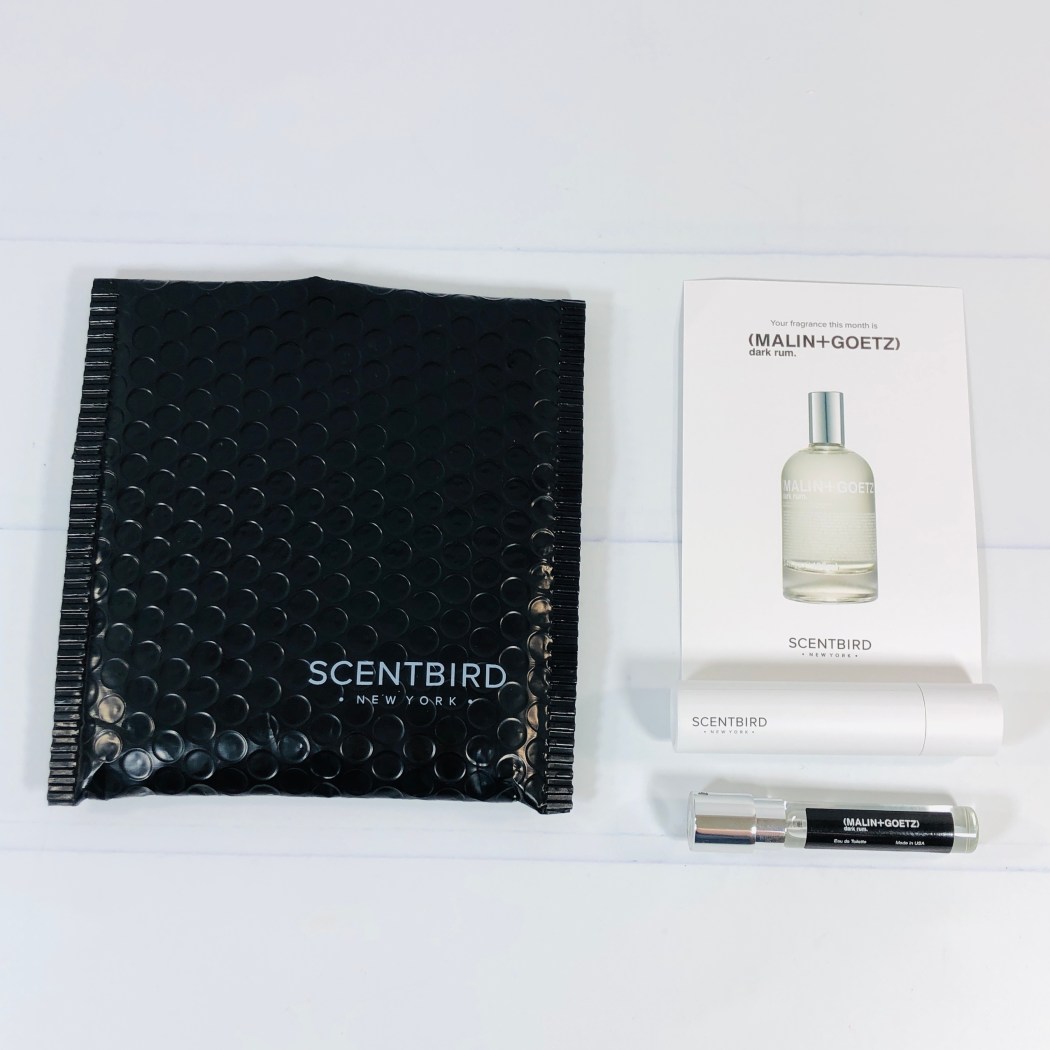 Image from: our review
Why We Love It: ScentBird makes sure you smell good and feel good by sending a fragrance of your choice monthly. They offer a wide variety of scents for both men and women, including both designer and niche fragrances, as they are all about the fun and magic of fragrances! Each month, you'll receive a 30-day supply of fresh fragrance decanted into a handy glass vial, plus a free protective case on every first order. And for every month, you'll get refills of your fave scents! You also have the option to change the frequency or number of scents you receive.
Make sure to check out ScentBird Reviews for more information.
Price: The subscription starts at $15.95 each month.
Deal: Get 50% off your first month! Deal applies automatically, just visit and subscribe.
---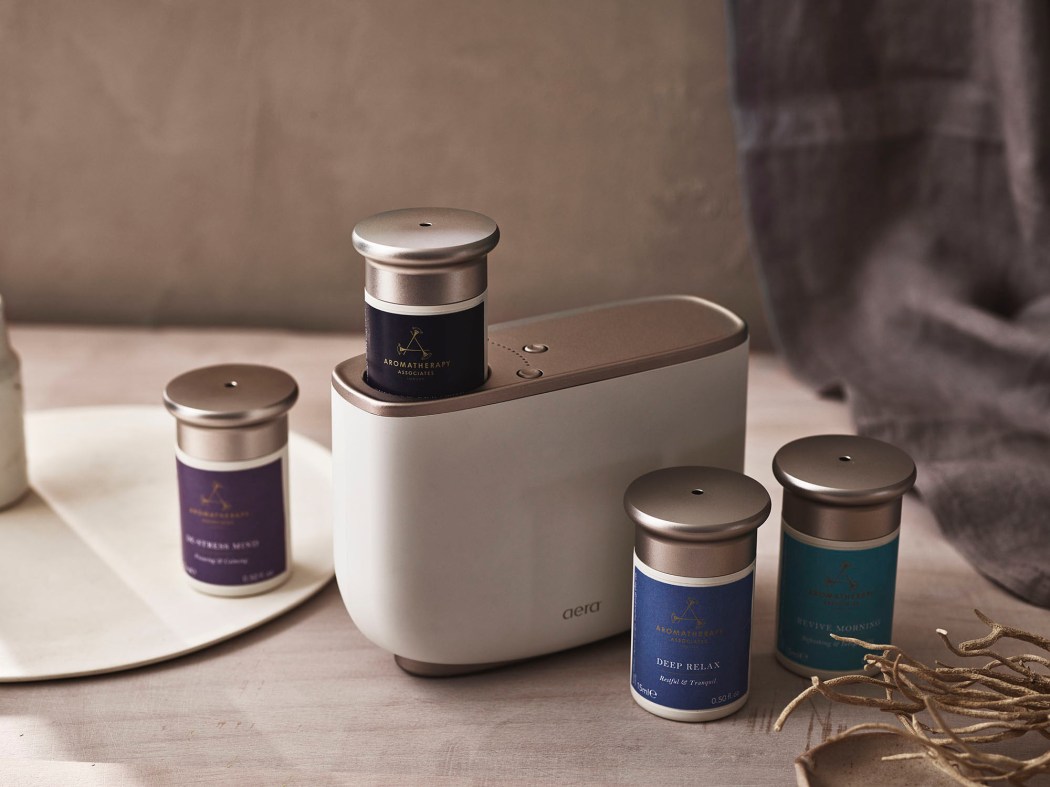 Image from: Aera
Why We Love It: Aera offers a unique scent experience by providing a smart home device. They aim to refresh your home using sustainably sourced, highest quality fragrance and essentials oils. Get your fragrance diffuser, which has adjustable settings so you can control the scent strength based on your room's size. Set a schedule as to when it should diffuse scents and control everything through an app, right in the palm of your hands! Pick your fave scents or take a quiz to find your scent match. Just plug it in, insert a fragrance capsule, and let a subtle scent elevate any room you're in. Members can get a 10% discount off the normal price and free shipping, always!
Price: The smart diffuser costs $199 and the touch diffuser costs $149. The fragrance subscription costs $49.50 and you can choose your delivery frequency for every 2, 3, or 4 months.
---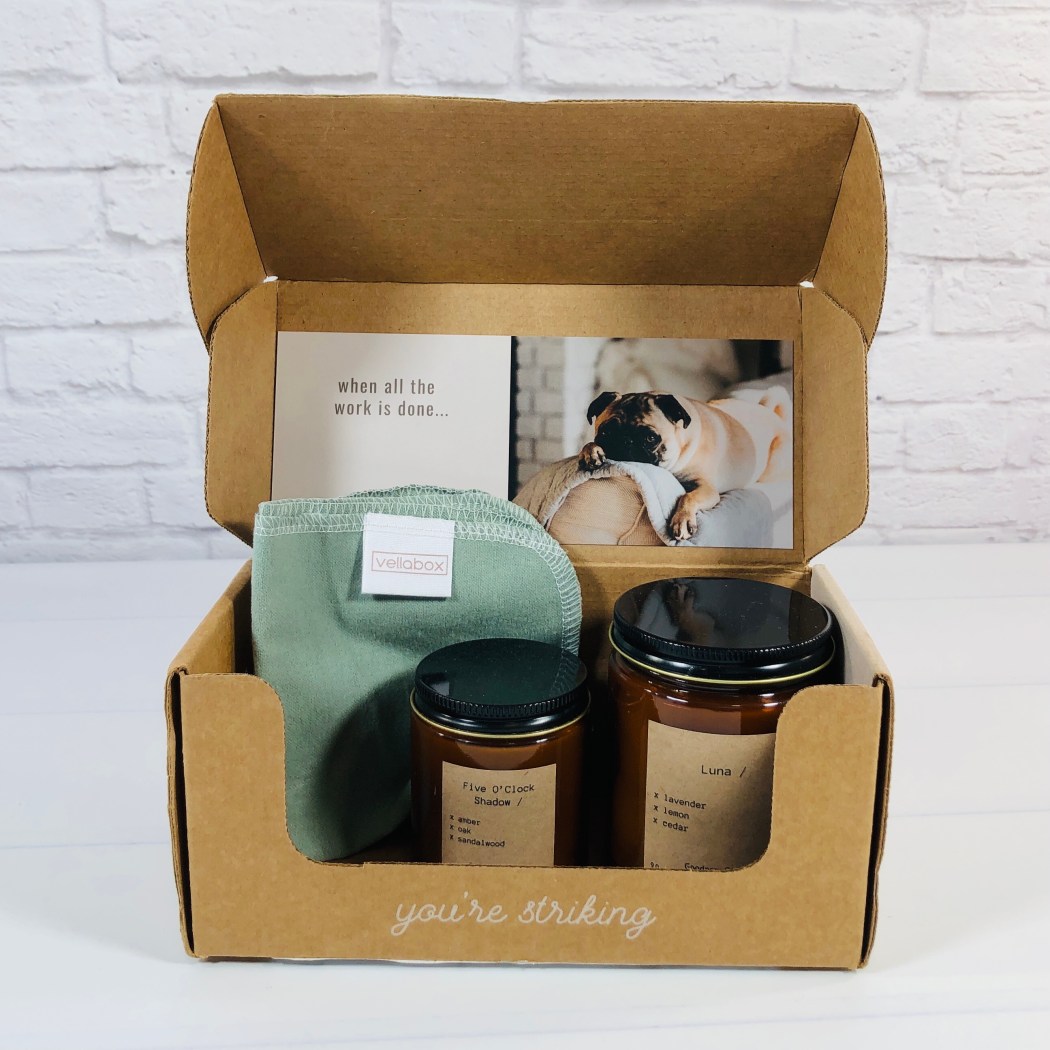 Image from: our review
Why We Love It: With scented candles from Vellabox, you can elevate any corner of your home! These small-batch vegan candles are made with 100% natural soy wax and lead-free cotton braided wicks, ensuring that they won't emit dangerous chemicals when burned. Each candle is scented with seasonally inspired premium fragrance oils that give a long-lasting aroma – no parabens, artificial dyes, and definitely, no animal-by products! Choose from 3 different candle sizes – The Lucerna Box (one 4 oz candle), The Ignis Box (one 8oz candle), or get both candles in The Vivere Box. Each box also includes a surprise gift. Strike a match and let the scent linger in your home!
If you want to know more, visit Vellabox Reviews.
Price: The Lucerna Box costs $10 (one 4 oz candle), The Ignis Box costs $20  (one 8oz candle), or get both candles in The Vivere Box for $30.
Deal: Get $5 off any purchase! Use coupon code HELLOSUB5.
---
Image from: Brooklyn Candle Studio
Why We Love It: Seasonal scents to breathe in? With Brooklyn Candle Studio, lighting up a candle becomes a desirable thing to do! They're all about every scent for every mood, and that's why they send candles to help disseminate relaxing scents in your home. Their in-house artisans curate each candle using sustainable soy wax mixed with aromatic essential oils, then hand-poured and labeled by hand. Choose which subscription plan you prefer: Candle of the Month Club, which gives you a seasonal candle with a match, or Deluxe Candle of the Month Club, which includes one seasonal candle, one travel candle, and a match. Light one up and sniff dreamy scents inspired by nature, travel, moments, and memories.
Price: The candle of the month costs $25 and the Deluxe candle of the month costs $35.
Deal: Get 10% off your first order! Use coupon code . HELLO10
---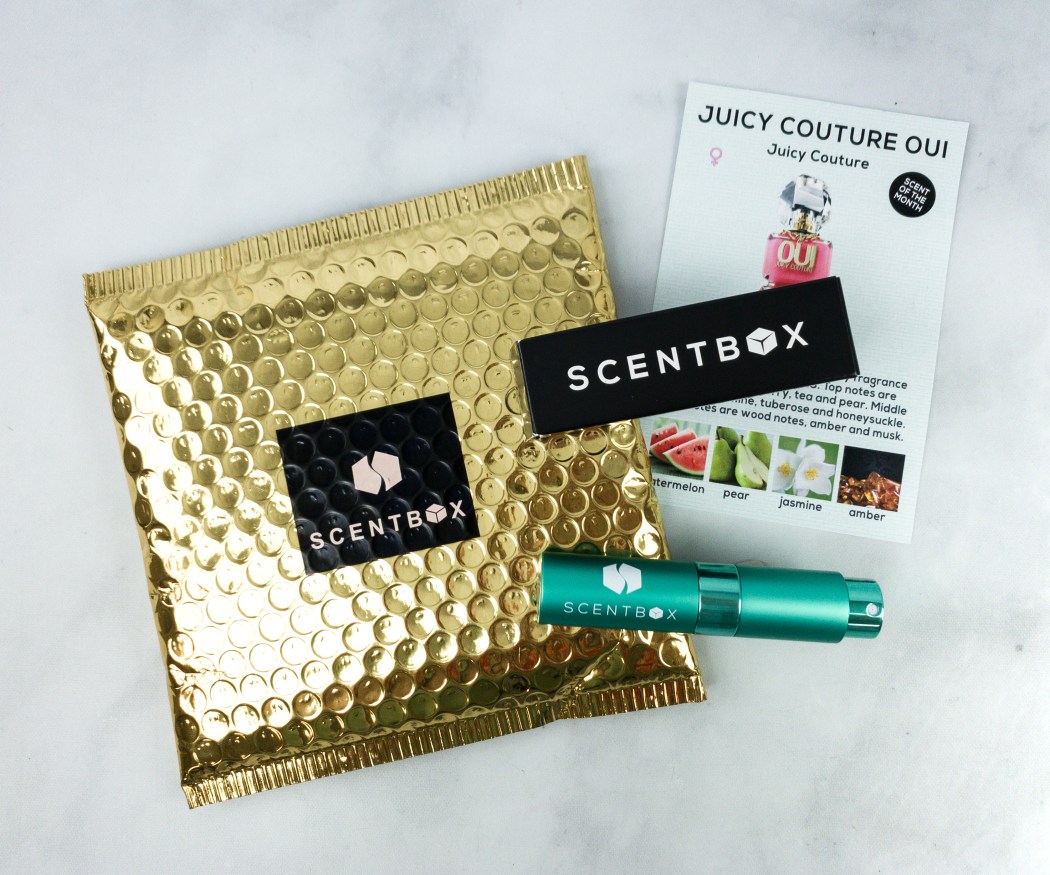 Image from: our review
Why We Love It: Scent Box provides a great way to try out new scents monthly! This subscription offers affordable elegance in the form of a handy atomizer you can carry around wherever you go. Each 8ml elegant refillable travel spray contains 100% authentic new designer fragrance of your choice that'll last you a whole month. It's a great subscription you can rely on if you want to try a variety of scents before committing to a full-sized bottle!
See past Scent Box Reviews to get a good grasp about this subscription.
Price: The box costs $14.95 each month.
Deal: Save 50% on your first box! Use coupon code SCENT50.
---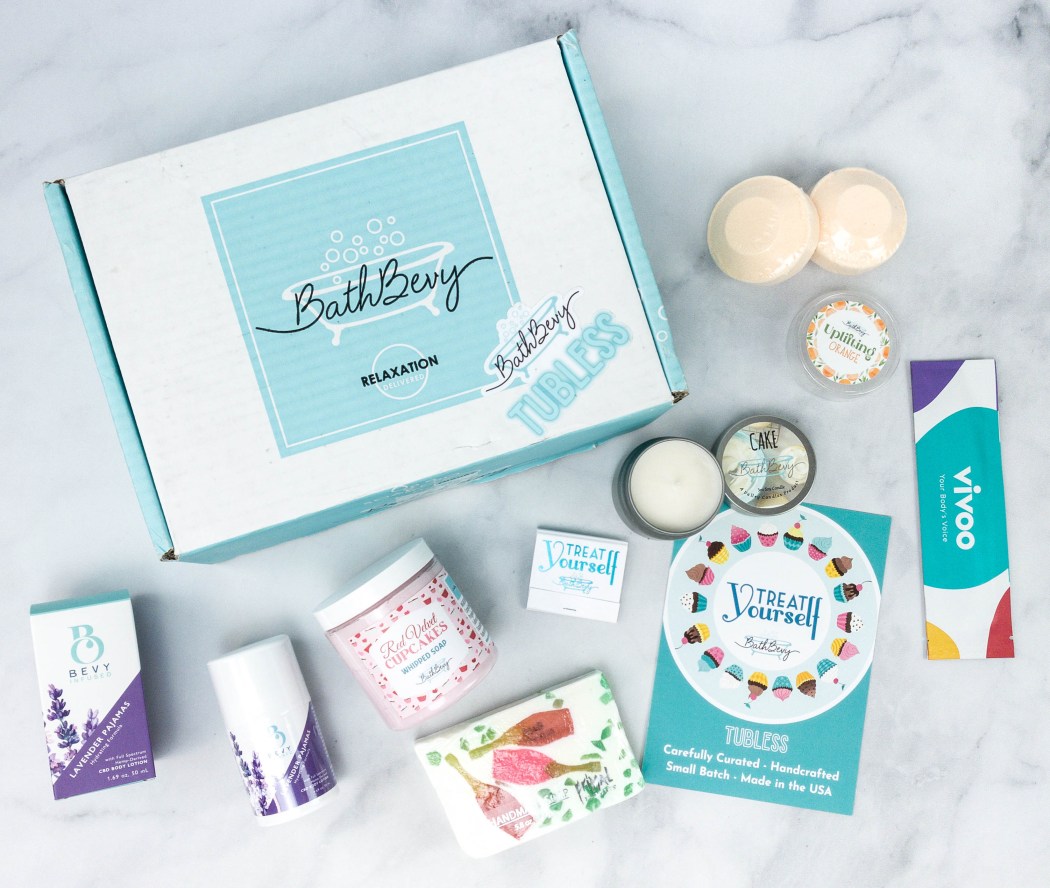 Image from: our review
Why We Love It: Bath Bevy rewards you with a nice relaxing bath time after a long tiring day. Pamper yourself with a luxurious selection of 6-10 calming and soothing scented bath goodies. Items include bath bombs, scented soaps, body scrubs, and more from indie brands. Boxes are even themed to add more excitement to a relaxing bath experience! And if you're not into tubs, there's also a tubless option, which gives you the same handmade bath goodies that don't require a tub!
Visit Bath Bevy Reviews to see past box contents.
Price: The monthly subscription costs $41.95.
Deals:
Get 25% off your first box in a new subscription! Use coupon code WELCOME25 .
Save $4 on your first box! Use coupon code HELLO10.
---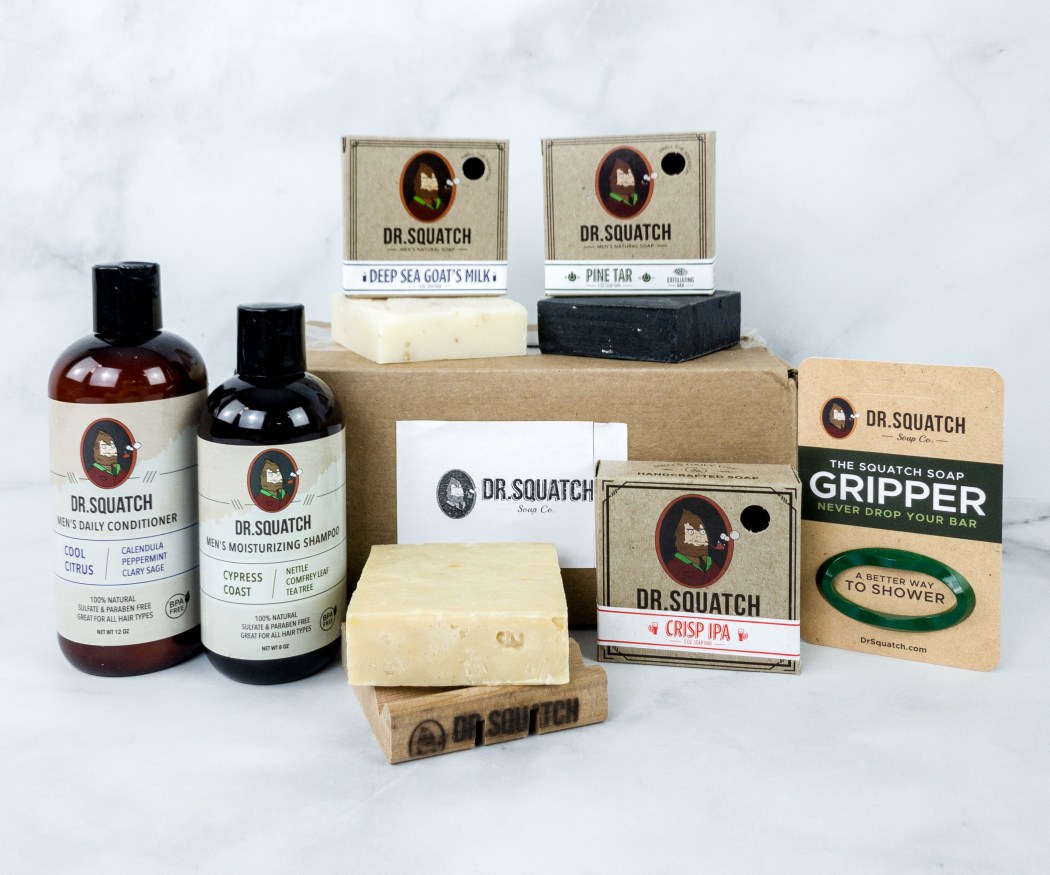 Image from: our review
Why We Love It: With Dr. Squatch Soapscription, you can enjoy a good fragrant bath! They offer handmade bar soaps for men made using the finest ingredients nature has to offer. These bar soaps are curated with no harsh chemicals and scented with masculine aromas to make you feel like a man and smell like a champion! If you find it hard to pick what scents are best for you, you can take their quiz to find the best soap that matches your lifestyle and scent preferences. You'll get 2 or 3 bar soaps per month with your chosen scents. Add-ons are also available.
Look into Dr. Squatch Soapscription Reviews for more information.
Price: Subscription starts at $18 each month.
Deals:
Get 10% off on your first $18+ subscription purchase! Use coupon code DSCSQUATCH10.
Get 10% off on $20+ orders! Use coupon code DSCBRICC10.
---
And that is all for our list of the best smelling subscription boxes! Have you chosen which fragrant subscription to try?
Peek through our list of all the best subscription boxes in every category to reveal more amazing subscriptions to try!
Say Hello to More Fragrant Subscriptions!