Sipping wines is one way to relieve everyday stress, and we're not skipping winter out of it. Wine clubs are a great way to have precious bottles of wine delivered directly to your door, especially when snow blocks your way. And if there are wine clubs to beat the summer heat, there are also wine clubs to take the chill off snowy winter! These wine clubs you can go for in winter provide another pleasant and homely wine experience. Whether you're craving the warmth of what red wine brings, the company of whites to cheer you up, or the comfort of bubbles, these clubs will serve you what you set your heart on!
With the best wine clubs to hug in winter, no more hassle fighting out the blizzard to get your hands on your fave bottles! So without further ado, let's head on to the list below.
The Best Wine Clubs To Warm The Winter Breeze!
Image from: Taylor Family Vineyards Silver Lining Membership
What You Get: If you want great-tasting wines to warm you up this chilly winter, Taylor Family Vineyards has something to offer! Their Silver Lining Membership is for Cabernet lovers who delicately fancy the fuller flavor of red wine, handcrafted using grapes grown in the Stags Leap District of Napa Valley. This exclusive wine club only ships once a year, giving you a full case (12 bottles) of balanced, approachable, and limited production wines. Members will receive four bottles of Stags Leap Reserve Cabernet, four of Cumulus, and four of Diamond Mountain Cabernet. So whether you want to serve Cab for family dinners or alone by yourself in front of the fireplace, this club makes a perfect choice!
Price: Join this exclusive club and get a case of the best Cabernets for approx. $2,000 per annual shipment.
---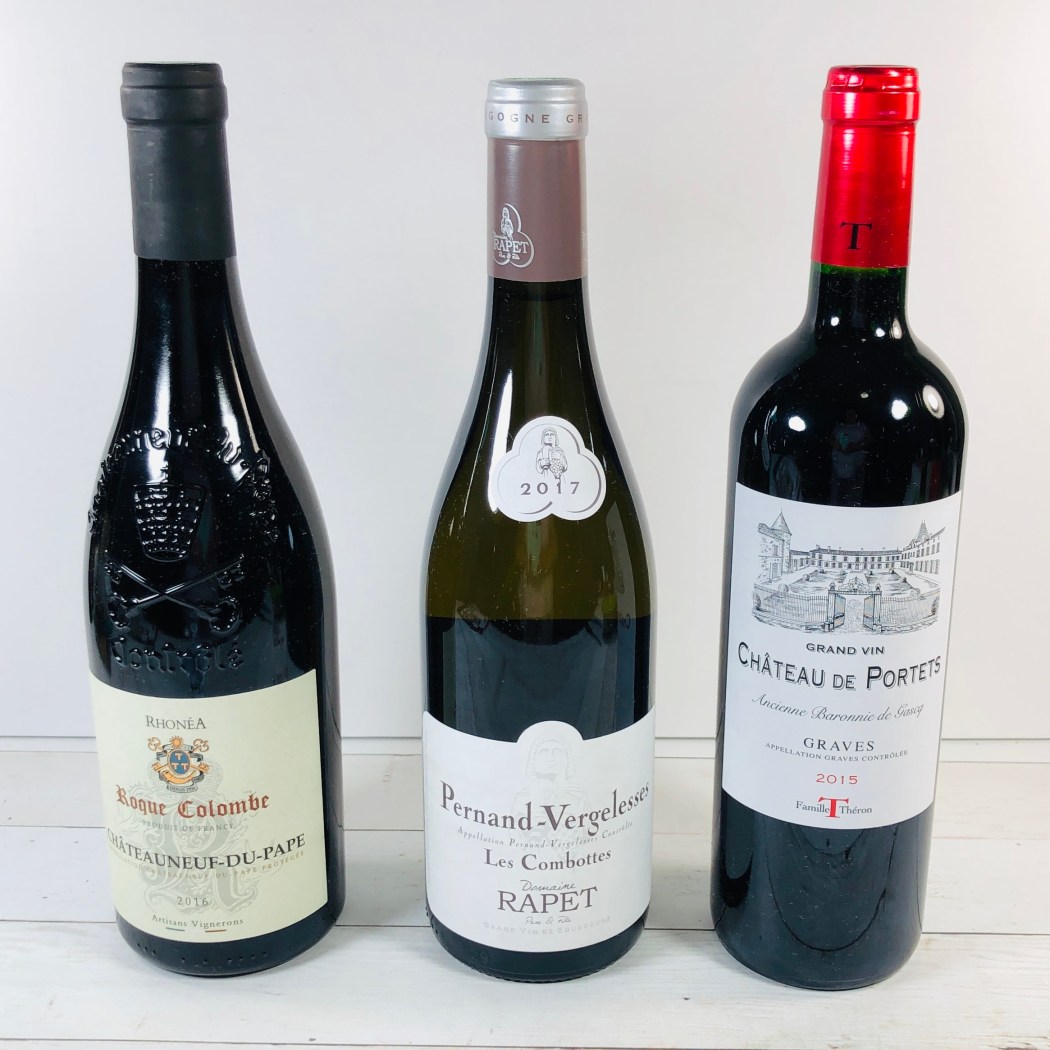 Image from: our review
What You Get: French Wine Club by SomMailier has the finest flavors of French wine you shouldn't miss even during the blustering chill of winter. It requires no traveling as you'll get to experience the best of French artisan wines comfortably in your home! This wine club serves as your plane ticket to exclusive French vineyards. They scour every corner of France to discover the best wines they can send to members' doors. Select which wine club to drown yourself with and delve into the French wine scene as you sip through these fine wines. Get Club C'est La Vie to enjoy 3 exclusive bottles of French wine each quarter or Club Rendez-vous for 6 bottles every season that you can't find anywhere else in the US! It comes with wine cards describing each wine, the region where it came from, and the wine and winemaker story.
Learn more about how this subscription works on French Wine Club by SomMailier Reviews.
Price: Club C'est La Vie starts at $99 per shipment, while Club Rendez-vous starts at $192 per shipment.
Deal: Get 15% off on all subscriptions and wine orders! Use coupon code hello15.
---
Image from: Club Cuvée
What You Get: Club Cuvée does all the work, so you don't have to! This wine club brings you exclusive bubbles from the greatest regions of the world to pair with your favorite winter comfort food at just the right price! They'll send 2 bottles of small-batch champagne sourced from their exclusive partner growers in France and Northern Spain straight to your door each month or every 2 months – your choice! Each bottle you'll receive is handpicked from a curated collection to match your palate. You'll get to discover great champagne, ideal for any season or occasion, and yes, no box contains the same flavor!
Price: Subscription costs $99 per shipment.
---
Image from: our review
What You Get: Vine Oh! provides a fun way to try and discover new wines every season. This sips and surprises subscription caters to busy women who deserve a much-needed pause and relaxation. It ships quarterly with 2 bottles of wine and an assortment of 5-6 full-size items like accessories, homeware, beauty products, and more. Whether you receive only reds, only whites, a mix of both, or sweet is totally up to you. You can also opt for the wine club, wherein you'll get four or six 750ml bottles of premium California wine monthly. It's the subscription to try, so you'll always have an excuse for an all-girls wine night!
See past box contents when you visit Vine Oh! Reviews.
Price: The subscription starts at $64.99 per quarter.
Deal: Save $10 Off + An Extra Bottle of Wine with your first box! Use coupon code HELLOWINE.
---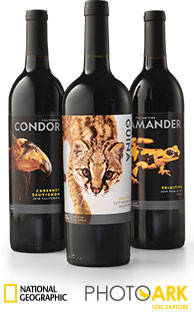 Image from: Nat Geo Wines
What You Get: Nat Geo Wines makes it easy for you to taste the world's best wines in the warm and cozy ambiance of your own home. They serve the best of the world to your table, so no more setting foot outside in the blizzard! Wines of the World lets you experience a wholesome wine club experience and lets you discover new regions and winemakers behind each flavorful wine. Choose reds, whites, or mixed, and get your hands on 12 expertly selected wines every 3 months. Also, inside every package comes tasting notes to guide you in your wine tasting experience. As a member, you'll save at least 20% and also earn credits for free bottles, upgrade to a 1.5-liter magnum and a luxury bottle, plus exclusive offers throughout the year!
Price: The introductory shipment costs only $59.99. Future cases cost $149.99 per quarter, plus shipping & tax.
Deal: Get over $100 savings, plus 2 Bonus Wine Bottles and a pair of Dartington Crystal stemless glasses! Use this link to get the deal.
---
What You Get: Treat your taste buds to some fines wines, and Red Trio Club by Cellars Wine Club is a way to go if you miss the warmth of red wines. Their wine experts search highs and lows to find the most exceptional reds from around the world to send you the best of what each vineyard has to offer, including limited-release bottles! Receive three of the best hand-selected, handcrafted red wines from both the US and abroad, delivered to your door in your chosen delivery frequency. It also comes with wine tasting notes, tips, and even insights into the wine scene. This club also offers a 100% "no bad bottle" guarantee. Let them know if there's a bottle that's not up to your liking, and they'll instantly replace it for you!
Price: Subscription starts at $64/shipment. You can choose to receive it every month, every other month, or every quarter.
---
Image from: The Original Wine of the Month Club Bordeaux Series
What You Get: The Original and Only Wine of the Month Club offers a large array of wines featuring a great collection of local and international wines made by famous winemakers from all over the world! You can get your hands on the best wines from the small wine district of Bordeaux through the Bordeaux Series Membership. Receive 2, 3, or 6 bottles of reds, whites, or a combination of two every month, every other month, or every quarter – the choice is yours! Each shipment comes with an informative newsletter profiling where it came from, the winemakers behind each bottle, and food pairings. No passport is needed as they will deliver the best of the wine-growing region, Bordeaux, directly to your door!
Price: The subscription starts at $55 a month, plus shipping and tax.
---
Image from: Laithwaites
What You Get: Laithwaites is a wine subscription service allowing you to choose what wines you want to receive! They taste thousands of wines each year to select only the best to serve customers with. This club is a great way to explore and discover different varietals of wines without the need to go outside, especially with the biting cold of the winter breeze. All you have to do is select what case club suits your taste (top-rated reds, delicious whites, or a perfect mix of both) so they can tailor a case just for you! You'll receive 12 expertly chosen wines every season delivered at your convenience, including expert tasting notes for each wine. Members can also enjoy perks such as 20% members-only savings, upgrades to 1.5-liter magnum, credits for free bottles, and more!
Price: Taste the best of Laithwaites wines and get the introductory shipment for only $39.99. Succeeding cases costs $149.99/quarter, plus shipping & tax.
---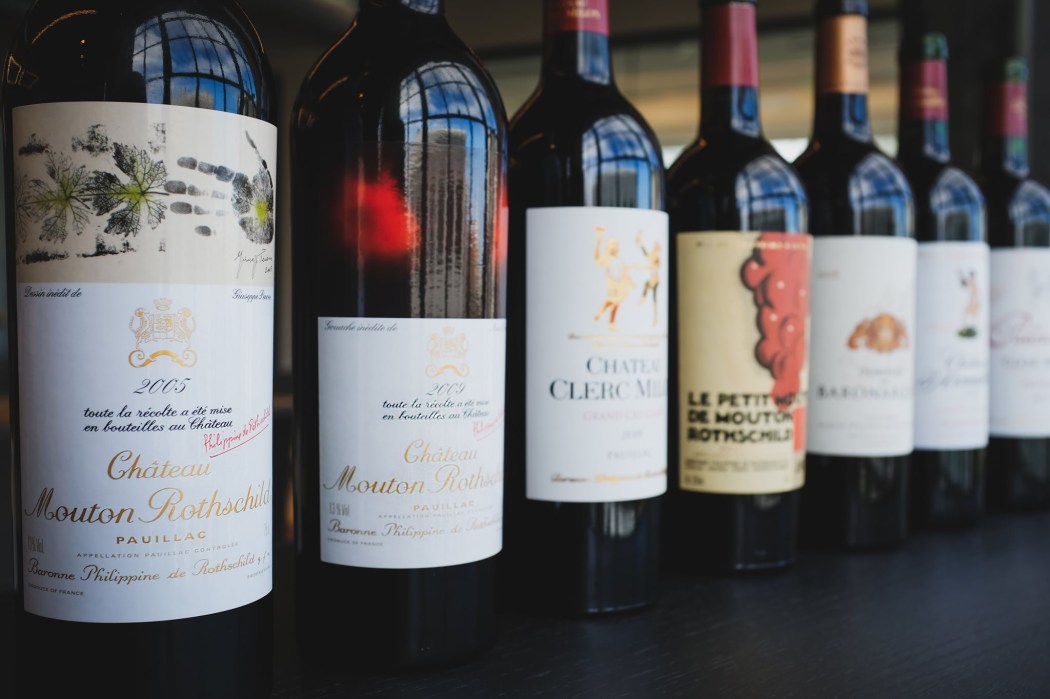 Image from: Connoisseurs Club by Wine Access
What You Get: Tasting over 20,000 wines a year to find the best wines, Wine Access will surely exceed your expectations. They are wine lovers and researchers themselves, so they absolutely know what appeals to wine connoisseurs or even newbies! They offer expertly curated and highly coveted wines sourced from the most well-known wine regions in the world. The Connoisseurs Club is your stairway to luxury bottles of red wines from storied estates, where you'll get 2 unique selections of all reds each season. Join the club and have the world's most inspiring wines delivered directly to your door. As a wine club member, you'll receive 10% off all purchases, exclusive video tasting notes with highlights from industry experts, and access to rare wines.
Price: Grab two luxury bottles of red wine for $150 per quarter.
Deals:
---
Image from: our review
What You Get: The Sip is a bi-monthly subscription offering luxury sparkling wines you can enjoy whatever season it is. You can get a hold of the best sparkling wines without shelling out big bucks! Providing a fun tasting experience in the comfort of your home, they'll send a box containing three 187ml bottles or one 375ml bottle and one 187 ml bottle of sparkling wine, a special gift, and $10 reward points towards a full-size bottle. Along with it comes a newsletter featuring each wine in your box, as well as seasonal pairings and cocktail ideas to maximize a truly unique wine experience. And for every Sip purchase, they give access to clean water for women and children in need.
Check out The Sip Reviews for more information.
Price: Get the box for $59.95, delivered every other month.
---
And that wraps up our list of the best wine clubs for winter! Have you made up your mind yet on what to choose?
Follow through and see more on our list of all the best subscription boxes in every category!
Say Hello to More Wine Clubs & Subscriptions for Winter Drinking!