T-shirts were originally known to be worn as undergarments in the 19th century, but it has now evolved to be a wardrobe staple. With different variations, they never go out of style! Some shirts have cute graphic designs while some are cool and badass. There are also shirts that have inspirational messages and let you express yourself. Some are from your favorite movies and fandoms. But for those who like just the simplest one, there are also blank tees available! While there are many kinds of shirts around, it's always fun to discover new shirts every month. These t-shirt subscription boxes provide solutions to all your shirt wardrobe woes. Whether you just want to stack your closet or looking for something new, this list will help you find the right shirt that will fit your preferences.
Love t-shirts the mostest? We got you with this list of the best t-shirt clubs and tee subscriptions! Graphic tees, plain t-shirts, cute tees for women, cool t-shirts for guys – get them fresh monthly!
The Best T-Shirt of the Month Club Subscriptions!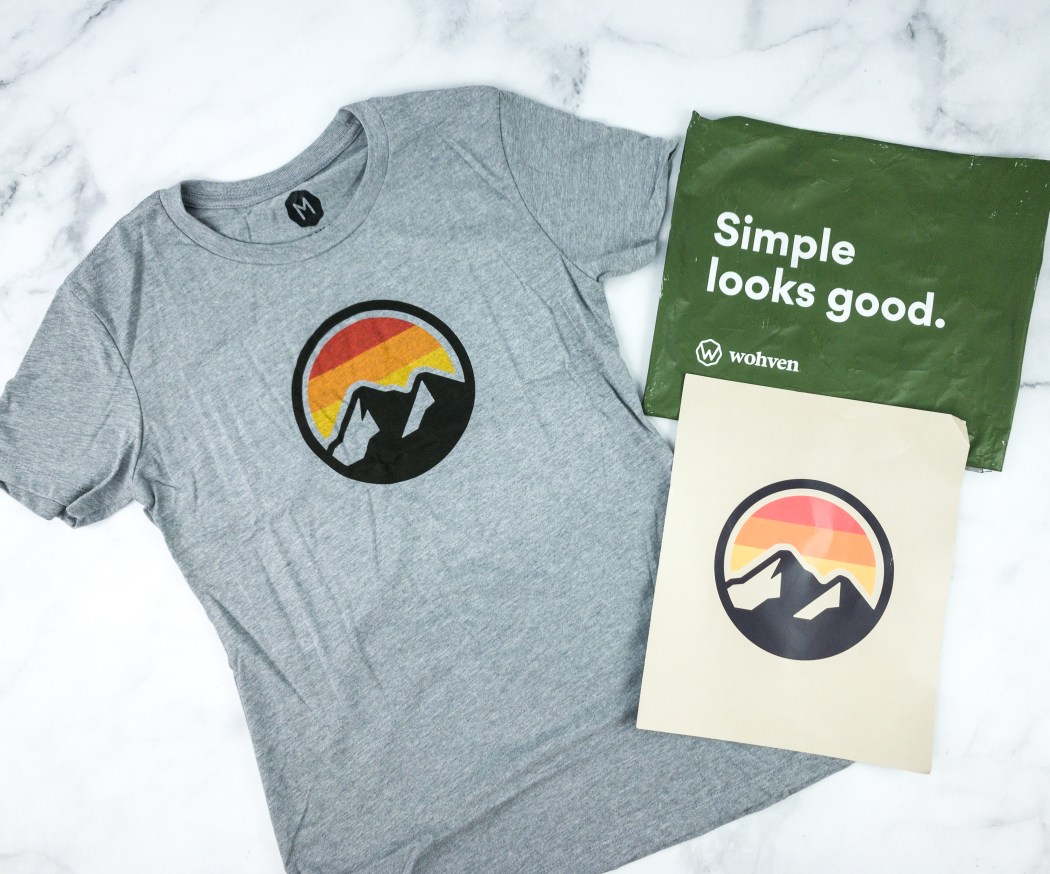 Why We Love It: Wohven is a t-shirt subscription service that allows you to get premium quality tees for significantly less than retail pricing. They give a comfortable fit in collars and sleeves so you can move freely. You'll also get to know different artists behind each design every month. There are available t-shirts for women too! Simply choose whether you want to receive blank or graphic tees, then sit back and watch the stylish shirts roll in every month.
Check out unique designs by visiting the Wohven Reviews page!
Price: Subscription costs $13 per month, plus shipping fee.
Deal: Get 30% off on your first month! Use coupon code HELLOSUB30.
---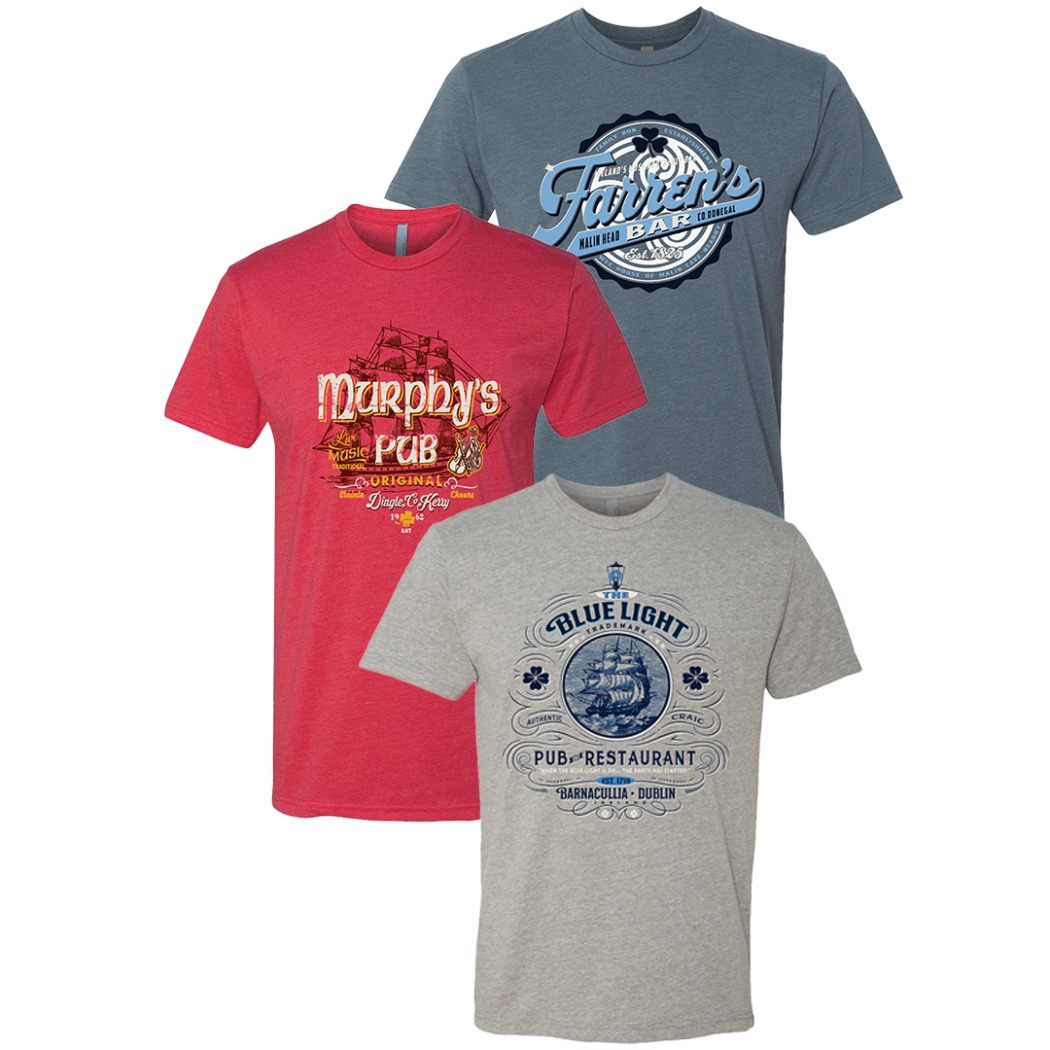 Why We Love It: Pub Shirt Club is a monthly box subscription that sends out the latest, authentic, high-quality, and premium-fitted shirts from unique and well-known pubs across Ireland. Each box features one t-shirt of the month. These custom-designed, limited-edition shirts are only available for that month. They want to make sure that every shirt design is unique so it is only used one time. Men's Vintage Fit available sizes are S-3XL, Men's Classic Fit sizes are S-4XL and Women's Fit sizes are from S-2XL.
Learn more by visiting the Pub Shirt Club Reviews page!
Price: Received a high-quality T-shirt every month for $19 for regular sizes and $21 for a bigger size.
---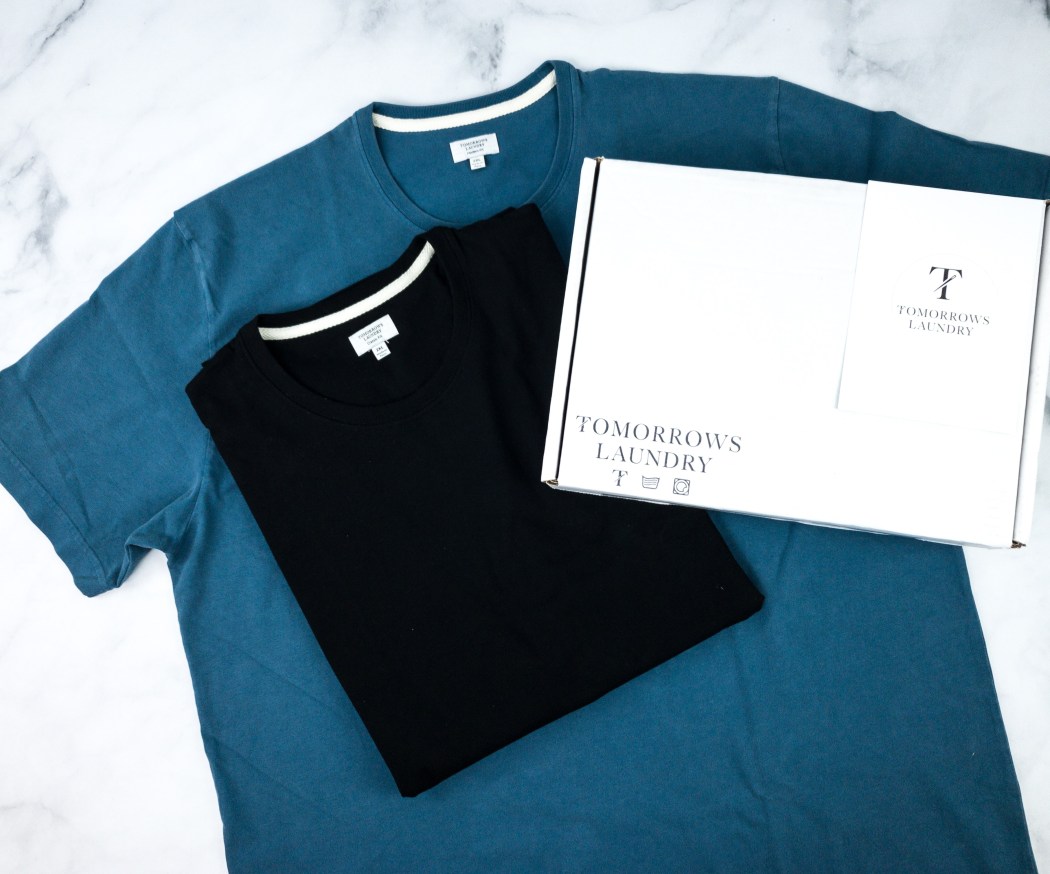 Why We Love It: Enjoy monthly deliveries of t-shirts, tank tops, or hoodies for men with Tomorrows Laundry. Every shirt is made with pre-shrunk sustainable fabrics, higher stitch counts, and stronger seams to make sure you'll only receive high-quality essentials that have a longer lifespan. You will be directed to create a profile as you subscribe. They also use minimal waste packaging and recyclable materials for their boxes.  Each month you'll receive 1-2 luxury essentials valued at over $120! Choose whether you like a classic fit or modern fit (1.5" longer), then wait as they curate a box specially tailored for you.
View our Tomorrows Laundry Reviews on this page.
Price: Delivered Monthly for $68, or less if you prepay 3, 6, or 12 months!
Deal: Get $10 off your first $65 subscription box! Use coupon code HELLO55.
---
Why We Love It: Release the geek in you when you subscribe to Loot Tees. It is a monthly subscription of tees designed to match your fandom. It's one of the Loot Wear collections from Loot Crate. They're a fan themselves, so they totally know what kind of stuff you like! They'll send you one exclusive and stylish t-shirt every month with graphics that you'll surely love. Available sizes are up to 3XL for women and 5XL for men.
Check out our Loot Tees Reviews to learn more.
Price: Subscription costs $13.99 per month, with saving for longer plans! shipping is included.
Deals:
---
Why We Love It: Forma Supply Co is a subscription of wearable essentials that will remain relevant for years to come. You'll receive three clean, simple, and comfortable tees every month. They provide shirts that are perfect for everyday use and give just the perfect convenience. With their colors and perfect fit shirt, you'll never have to worry! They also offer free exchanges on sizes – just in case. All you have to do is sign up, and they'll take care of everything for you.
See past Forma Supply Co Review for more details.
Price: Receive 3 premium tees every month for $39.95!
Deal: Save 10% off your first box at checkout! Use coupon code HELLO10.
---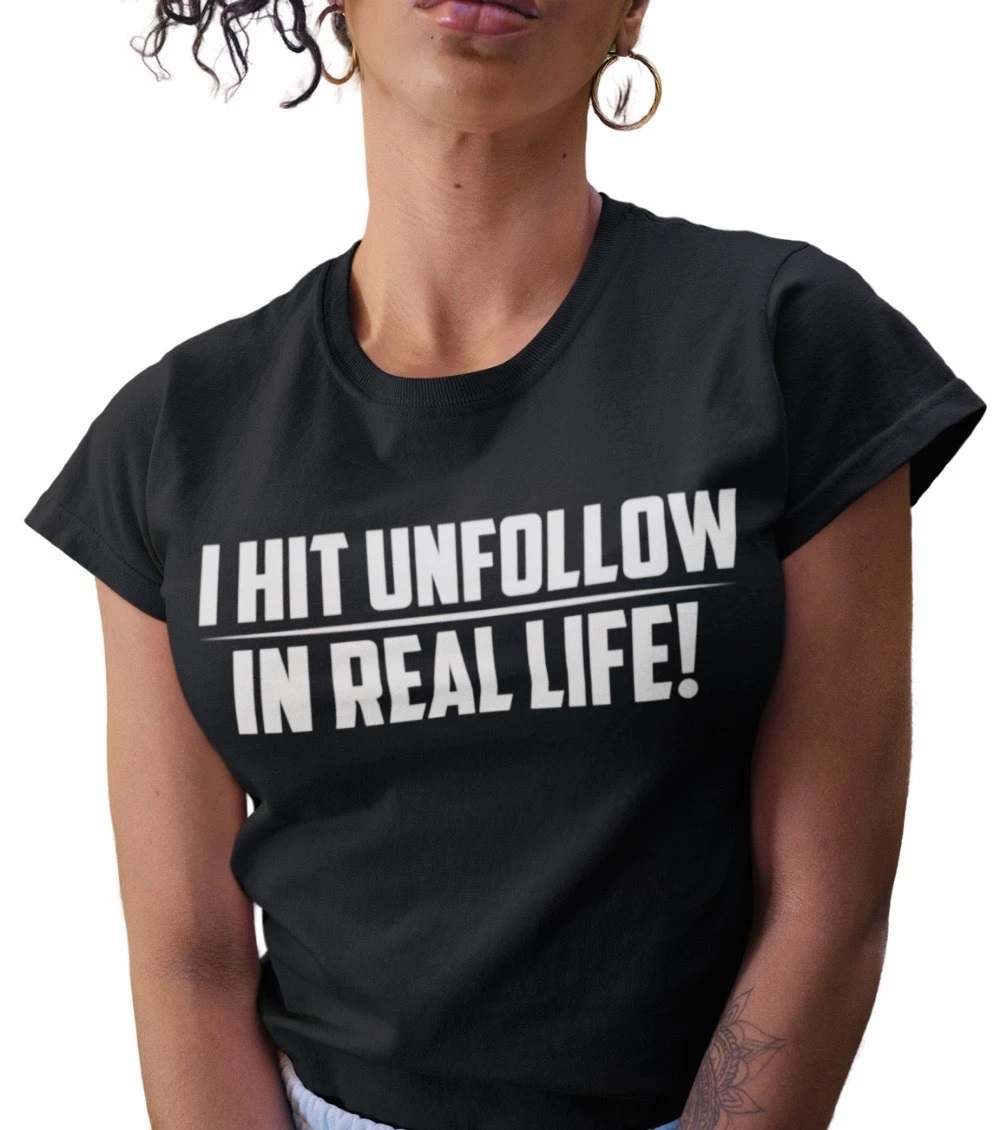 Why We Love It: Petty Print will do all the work, so you don't have to. Each month, you'll receive an exclusive t-shirt, tank top, or hoodie. They carry a wide selection of fitted shirts with "petty" messages. They want to provide high-quality, unique clothing to inspire every woman to be free, feel confident about themselves, and not to care about what others say. Choose the size that best fits you and even choose if you like profanity in your shirts or not. Be yourself with every shirt that you wear!
Price: For $32.99 every month you will receive an exclusive t-shirt, tank, crop, or hoodie!
---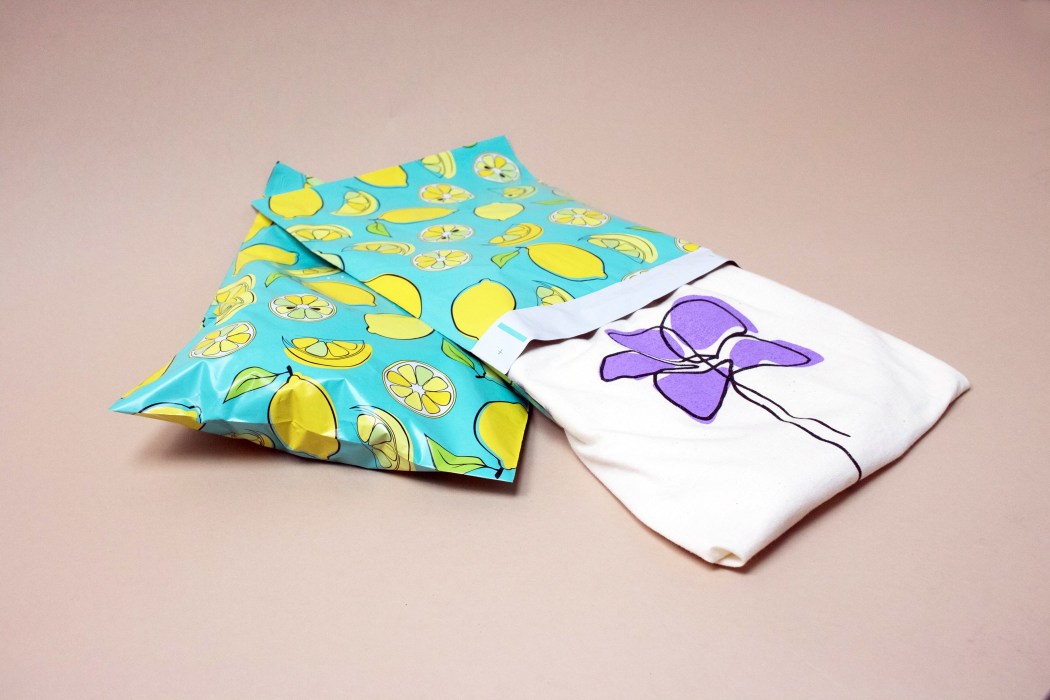 Why We Love It: Receive freshly designed tees with Freshly Squeezed Tees. They offer a selection of t-shirts featuring original versatile designs from different artists every month or their in-house artists! These shirts are soft, comfy, lightweight, and will fit both men and women. These will make the perfect attire for everyday use!
Price: The monthly plan costs $16 per month.
---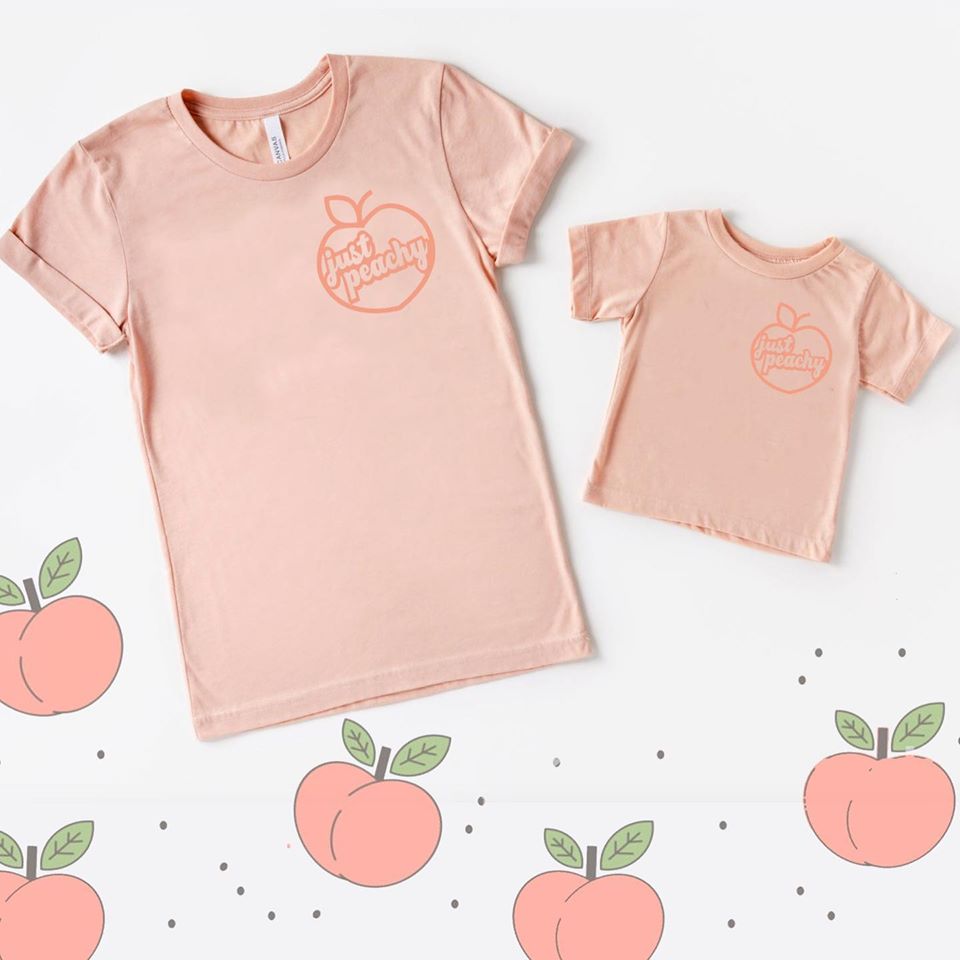 Why We Love It: Ever heard of twinning outfits for mom and daughters? Juju Bug & Co offers stylish, fun, high-quality matching shirts for you and your kid! As a mom, you always want to twin with your little princess, and they've provided a solution for you. They release a set of stylish shirts every month that are in line with the season and latest trends. These garments are made with super soft, pre-shrunk, combed, and ring-spun cotton to give just the right comfort. Just select your sizes in their flattering unisex style t-shirts and wait for that magical box to arrive.
Price: Receive a stylish, fun, and matching t-shirt set for $24.99 every month (an additional $9.99 for an extra tee if you have multiple girls)
---
Why We Love It: Wear a shirt that says what's on your mind. Whether you want classy ones, sassy or inspirational shirts, Tee Shirt Society by Gabbie + Co got you covered. This monthly subscription is made with love by a native Texas mama! Tees are exclusive, soft, comfortable, and proudly made in the US. They also offer Tee Shirt Society + Spotlight which delivers the tee of the month plus an item from another small business. This gives an opportunity to give light to small businesses. They also have The T-shirt Society Mama+Me Collection, which offers cute gender-neutral design tees for the perfect duo!
Check out our Tee Shirt Society by Gabbie & Co reviews to learn more!
Price: Choose from: Tee Shirt Society ($19.97 for shirt only); Tee Shirt Society + Spotlight ($24.97 for shirt and Spotlight item from a small business); and Mama & Me ($29.97 for mom and child matching shirt).
Deal: Get 10% off! Use coupon code HELLO10.
---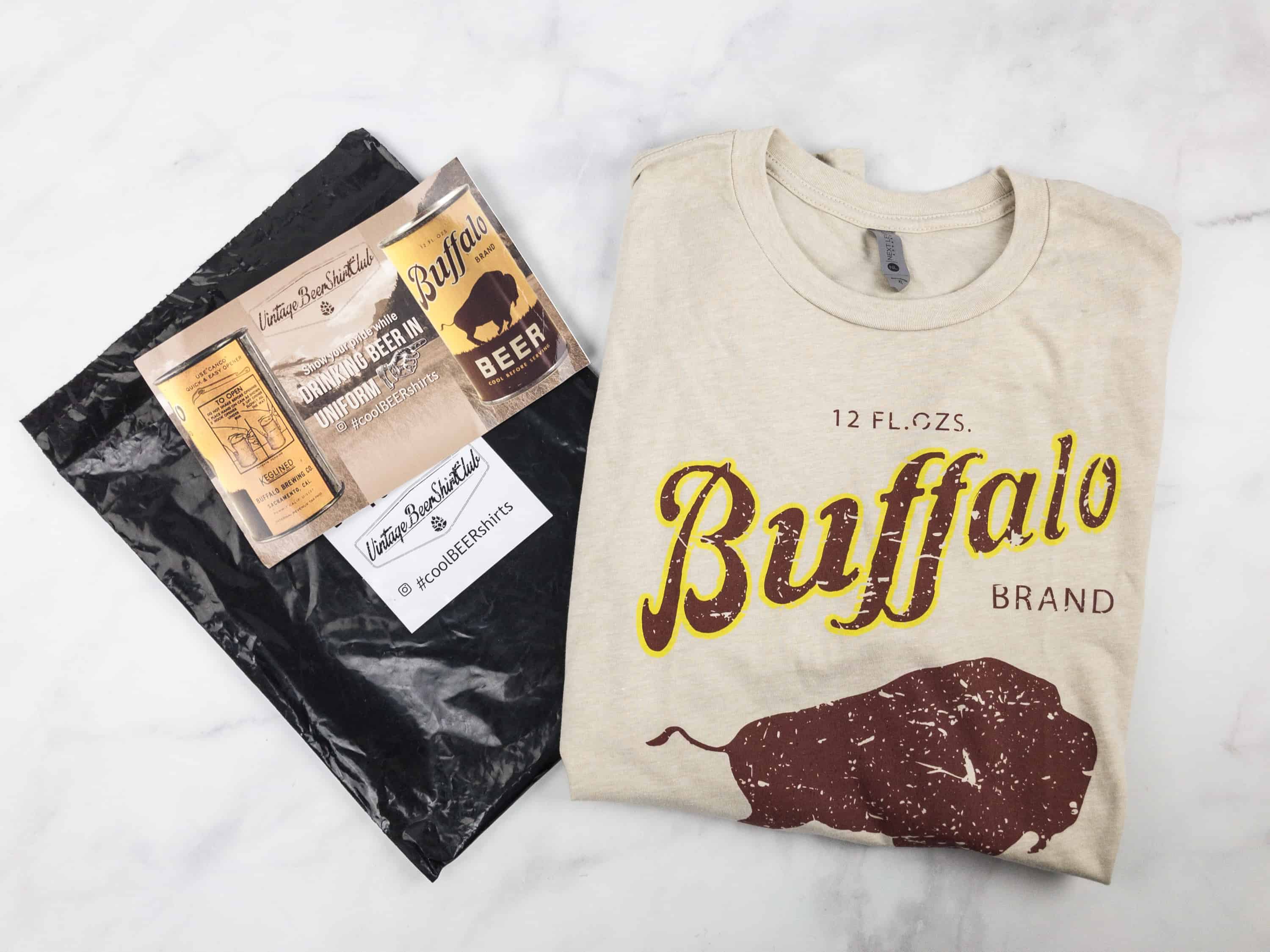 Why We Love It: Feed our minds with knowledge relating to vintage breweries with Vintage Beer Shirt Club. They'll deliver a t-shirt that features a Great American Brewery from the past. They aim to bring these breweries back to life with these shirts. Each box includes a shirt and a postcard that explains the historical value of the featured vintage brewery. Own the most unique, vintage, cool artwork from beer cans & labels from extinct breweries. These shirts come in lots of colors and have a great fit and style. There are also women's tank tops available. Join the club and receive an authentic vintage beer shirt at your door.
Read our Vintage Beer Shirt Club Review on this page.
Price: The subscription costs $24 per month.
Deal: Get $5 off your first box! Use coupon code BEER5.
---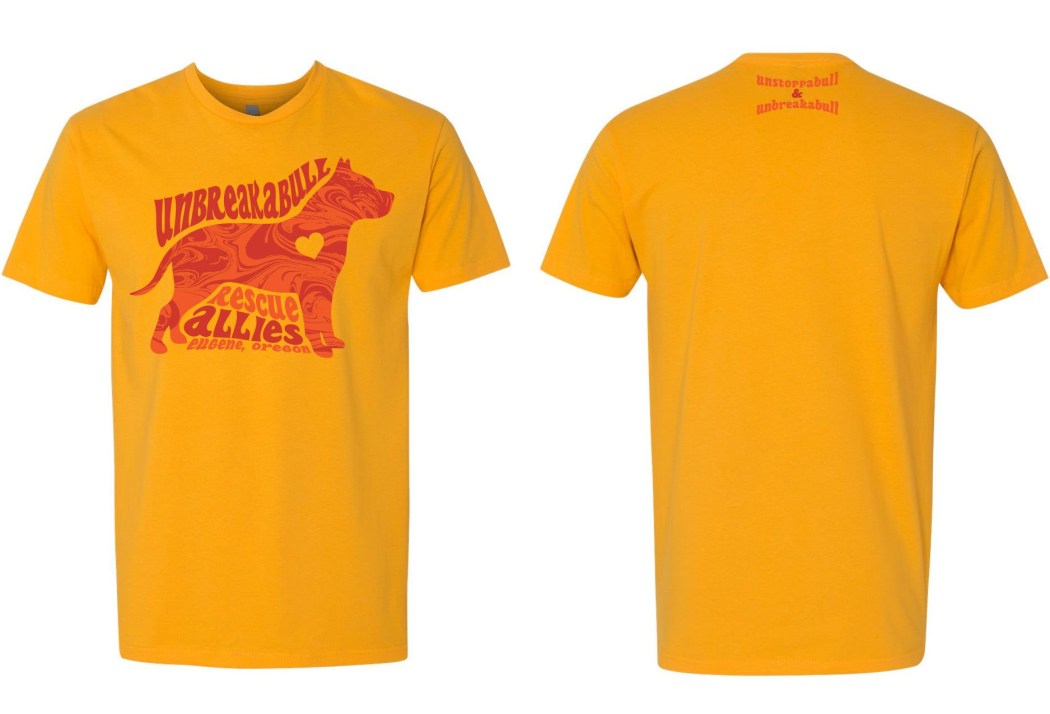 Why We Love It: Gain something for yourself while helping others. Dog Rescue Shirt Club is a monthly membership club that touches the heart of dog owners, advocates, and t-shirt connoisseurs. They'll deliver a t-shirt from a different dog rescue each month. Designs are based on rescue stories making every shirt unique from one another. Each box includes a high-quality "t-shirt of the month" featuring dog rescue from across the country. All proceeds from your membership will go directly back to the featured rescue.
Price: Get it for $20 per month (including shipping).
---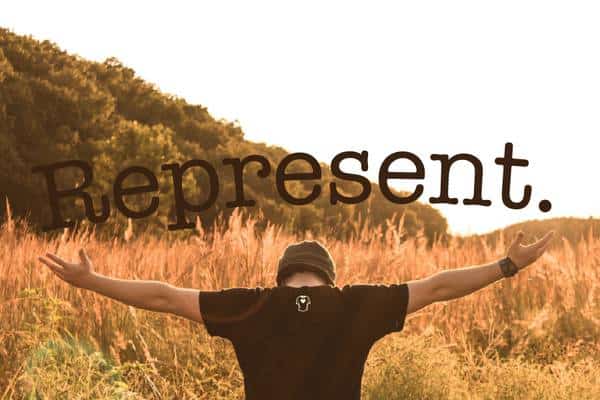 Why We Love It: Wear your heart on your sleeve. Represent aims to promote shirts with a cause. They offer high-quality products made with durable materials. With every shirt that they sent out, they support a new charity. Their team works to create shirts that incorporate aspects of the monthly charity. These shirts are perfectly cut so they will not be too loose or too tight for you. They will make a donation for every shirt to the cause of the design supports! Some of the charities that they support are Toys for Tots, Gold Star Families, Cancer Research Institute, American Heart Association, and more!
Price:  Get the shirt for $15 a month.
---
Why We Love It: Who says we can't wear what we believe in? Teestimony helps bridge the gap between faith and culture. It is created to connect and uplift people from all walks of life. Every month you'll receive a graphic tee with dialogues and devotionals. Aside from it being trendy and making you feel good, it's also affordable! Choose whether you like a unisex regular cut or form-fitted shirt. Be stylish while keeping your faith up. They also tithe 10% of proceeds to support local organizations and communities in need.
Price: The monthly subscription is $20.
---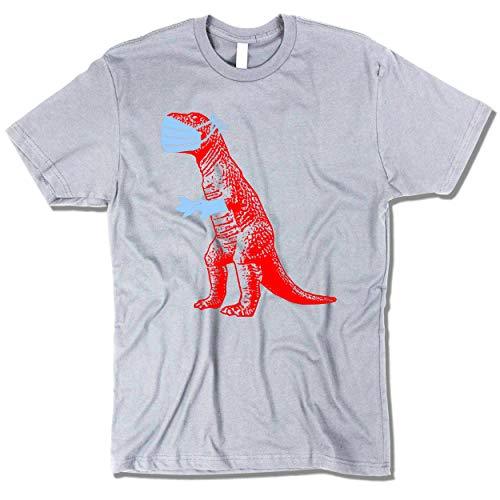 Why We Love It: Be the geek that you want to be when you wear a shirt from the Geeky T-shirt Club. These unisex jersey shirts bring out your inner geek. These are designed in their studio and printed using a hand screen. They feature original Happy Family Clothing designs as seen on The Big Bang Theory, The Last Man On Earth, and more! These shirts are soft, comfy, and definitely, conversation-starters! Sheldon Cooper will be delighted once he sees you wearing a T-Rex shirt. Give the gift of all geeky goodness to a loved one or the geek in you!
Price: Receive a hand screen printed geeky t-shirt every month for $26.
---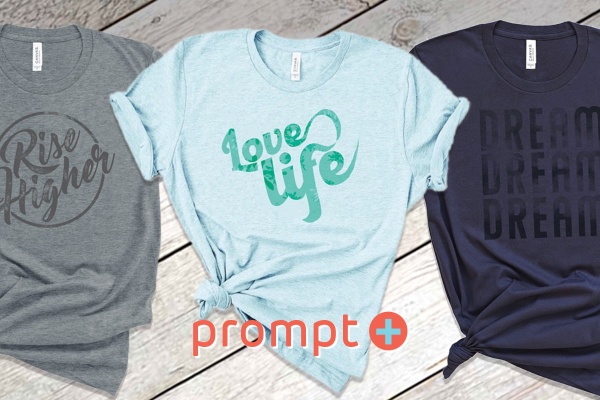 Why We Love It: Spread inspiration with Prompt Positive Tees. They offer statement shirts – for women, exploding with lots of positivity. Wear one of their soft style, super comfy, silk-screened, custom designed tees. All designs are made by their experienced graphic artists to give you the perfect shirt to wear for a good day! Admit it or not, we smile whenever we see positive messages. It's like giving hope every day! Available sizes are from S-3XL.
Price: Comfy Tees delivered every month for $17.95!
---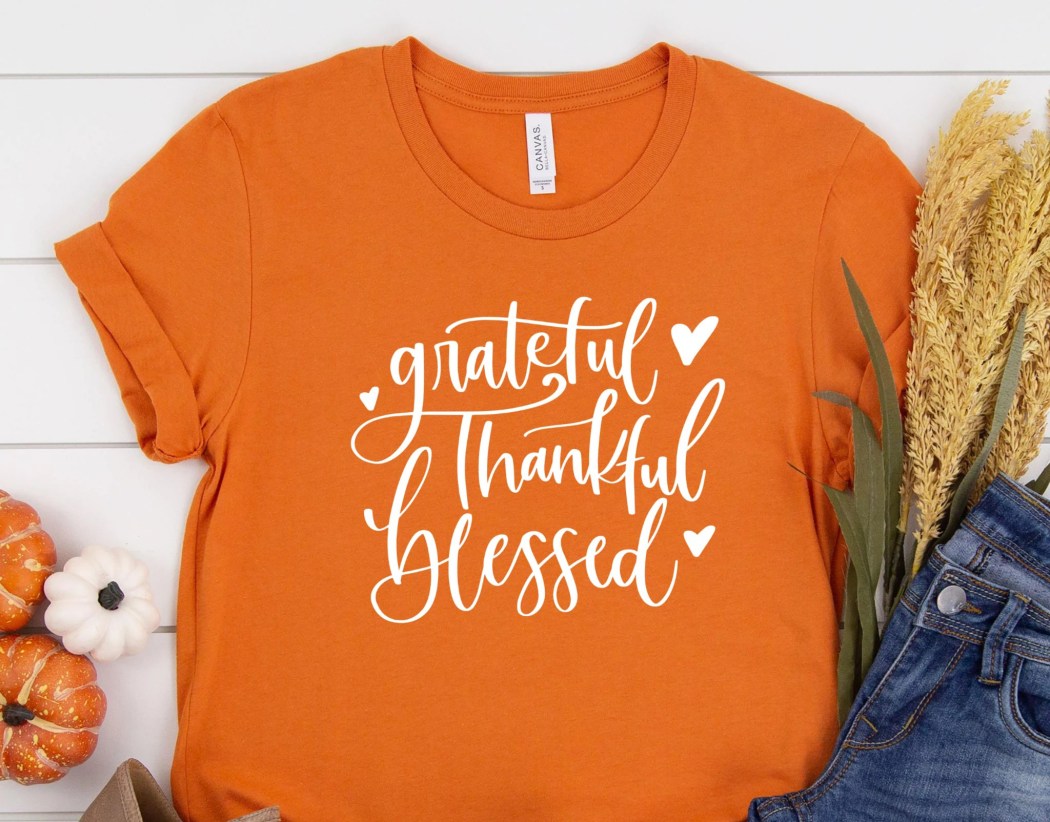 Why We Love It: There's never a dull moment when you subscribe to Shabby Lane. They'll deliver good vibes with their wide variety of t-shirts. Subscribe to the T-Shirt of the Month Club and receive a shirt curated based on a theme. Each month, the theme differs so be sure to look forward to it! Subscribers get to enjoy a free gift with every shipment. These shirts are unisex and are available in sizes small to 3xl.
Price: Subscribe and receive a different themed shirt each month (plus FREE gift!) for $24.95!
---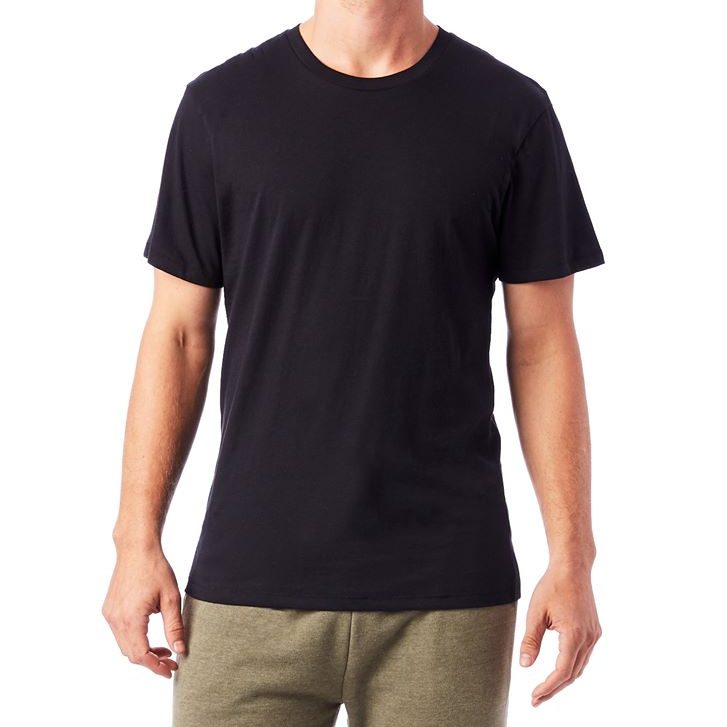 Why We Love It: Simplicity is absolutely beautiful, and trilambda offers the simplest shirt for you. It is a t-shirt subscription that gives you the perfect premium black crew-neck t-shirt! That's right, they only offer a black shirt. Although it's available in just one color, it is comfortable to wear and gives the perfect fit you want at a very affordable price! This shirt is made from 100% organic Egyptian cotton and sewed using a blind hem stitching technique. Available sizes are XS-3XL.
Price: Subscription costs $25 with free shipping!
---
And that wraps up our list of the best t-shirt subscription boxes! Which of these suits your style and preferences? Let us know in the comments!
Take some time to look at our list of all the best subscription boxes in every category, and see more must-try subscriptions!
Say Hello To More Clothing Subscriptions!