T-shirts are a staple in any wardrobe, and with so many different variations, they never go out of style! They're super versatile and can be paired with any bottoms you wish to wear. One fun and clever way to keep your wardrobe stocked with fresh and cool tees come from t-shirt subscriptions! These subscriptions offer shirts with cute, cool, and badass graphic designs! There are also shirts with inspirational messages that let you express yourself, while others are inspired by your favorite movies and fandoms. And for those of you who like to keep it simple, there are blank tees available as well!
While there are many kinds of shirts around, it's always fun to discover new shirts every month! These t-shirt subscription boxes provide solutions for all your wardrobe woes. Whether you want to stock your closet or are looking for something new, this list will help you find the right shirt that will fit your preferences!
Love t-shirts the most? No more wandering around! Here's our list of the best t-shirt clubs and tee subscriptions! Graphic tees, plain t-shirts, cute tees for women, cool t-shirts for guys – get them fresh monthly!
The Best T-Shirt of the Month Club Subscriptions!
Image from: Fresh Clean Threads Shirt Club
Why We Love It: If you're searching for the softest tee you can comfortably fit in, Fresh Clean Threads Shirt Club will help you look and feel great! This shirt club for men offers fresh and simple plain tees without losing every penny you earned, delivered right at your front door every month, every other month, or every quarter. Look simply gorgeous and stylish as you'll receive three new shirts you can wear on any occasion when you opt for a 3-pack subscription. Each shirt they send out to subscribers is designed with lots of attention to detail and made with a mix of cotton and poly for a super soft and comfy feeling on the skin! You also have the option to choose your preferred neck style – crew or v-neck. As a member of their shirt family, you'll enjoy the best price for each tee, gain early access to limited-edition colors, and free shipping within the US!
Price: The subscription costs $44 per month.
Deals:
Get 10% off on all orders, includes one-time and subscription purchases! Use coupon code HELLO10.
Get FREE shipping on one-time orders! Use coupon code HELLOSHIPPING.
---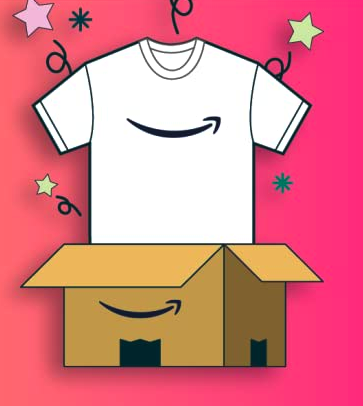 Image from: Amazon T-Shirt Clubs
Why We Love It: Amazon T-Shirt Clubs offers a variety of t-shirt subscriptions for almost every fandom – Marvel, Harry Potter, DC, Pokemon, and more! Let your fandom flag fly one shirt at a time. You'll get exclusive designs you can't find elsewhere, delivered straight to your doorstep every month. They come in sizes ranging from small to 3XL and are designed for both style and comfort. Each new t-shirt is a surprise because you'll never know what shirt color and design you'll receive beforehand! Color possibilities may include White, Black, Dark Heather, Navy, Royal, Heather Blue, and Asphalt. Through this club, you can proudly wear your fandom up your sleeves!
Price: Subscriptions start at $17.99 per month.
---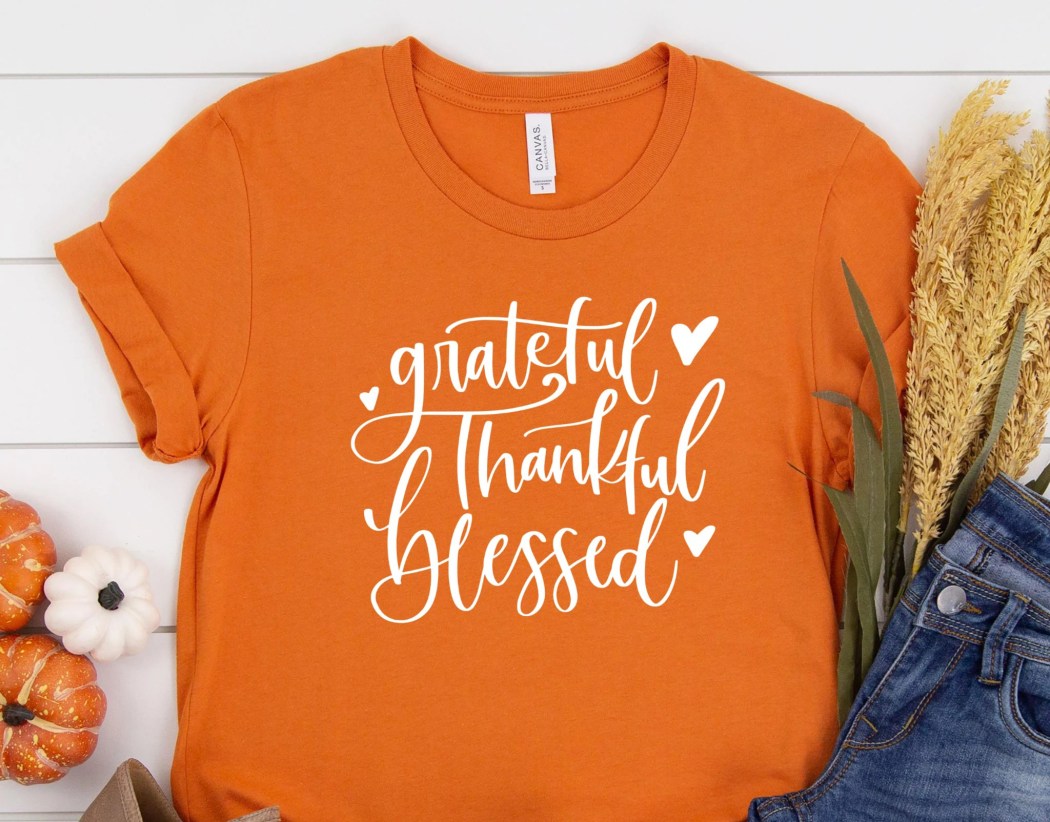 Image from: Shabby Lane
Why We Love It: There's never a dull moment with Shabby Lane. This VIP T-shirt of the Month Club delivers nothing but good vibes to anyone through their shirts. Each month, you'll receive one exclusive t-shirt curated based on a theme like Hope, Peace & Love, Choose Joy, Crazy Thankful, and more! The theme also varies, and there's always a free gift with every shipment, so there's something to look forward to! Plus, subscribers can get a 15% discount on all future online purchases.
Price: Subscribe and receive a different themed shirt each month (plus FREE gift!) for $24.95!
---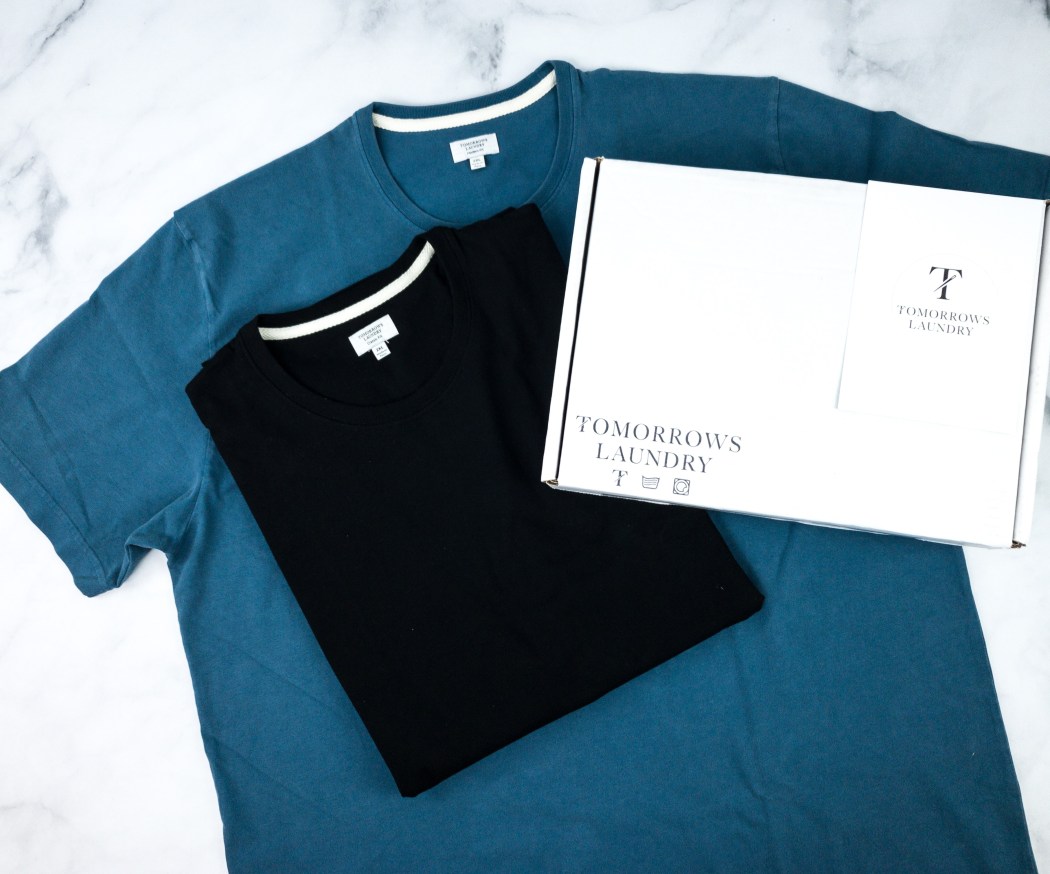 Image from: our review
Why We Love It: Enjoy monthly deliveries of t-shirts, tank tops, or hoodies for men with Tomorrows Laundry. Every shirt is made with pre-shrunk sustainable fabrics, higher stitch counts, and stronger seams to make sure you'll only receive high-quality essentials with a longer life span. When you join the club, you will be directed to create a profile with your preferred color palette, size, and fit – classic fit or modern fit (1.5" longer). A stylist will then curate an Essential Box just for you, based on your preferences. You'll receive 1-2 luxury essentials valued at over $120 or more, which means you get half the price off your subscription!
Price: Delivered monthly for $75, or less if you prepay 3, 6, or 12 months!
Deal: Get $10 off your first $65 subscription box! Use coupon code HELLO55.
---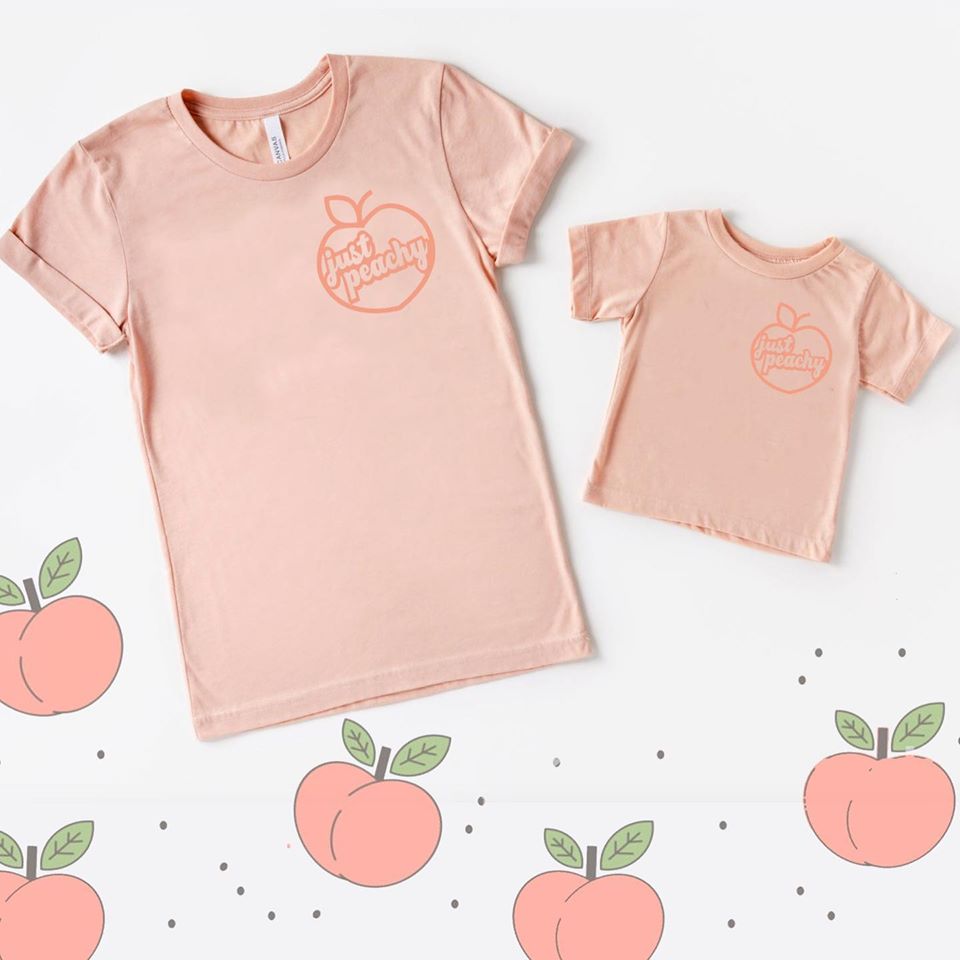 Image from: Juju Bug & Co.
Why We Love It: For moms who adore their daughters so much, there's Juju Bug & Co that will provide twinning shirts that both mom and their mini-me can rock together! This subscription offers stylish, fun, and high-quality matching shirts for you and your little princess. They release a set of stylish shirts every month that are in line with the season and latest trends, delivered right at your front door. These garments are made with super soft, pre-shrunk, combed, and ring-spun cotton to give just the right comfort. Just select your sizes in their flattering unisex style t-shirts and wait for that magical box to arrive. And if you have more than one kid in your home, you also have the option to add another one!
Price: Receive a stylish, fun, and matching t-shirt set for $29.99 every month (an additional $9.99 for an extra tee if you have multiple girls).
---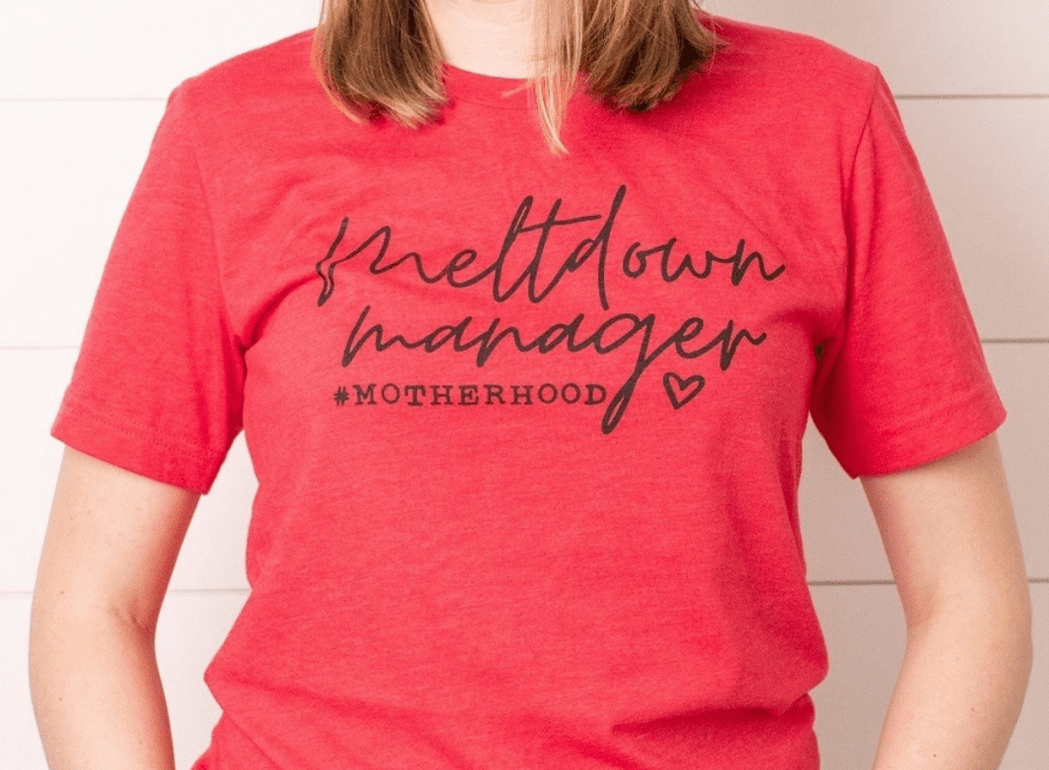 Image from: Boxy Momma Monthly Mom Shirt Club
Why We Love It: Boxy Momma Monthly Mom Shirt Club makes statement shirts about motherhood in cute colors! This monthly subscription is a great way to treat moms with tees they can proudly wear. Every month features an exclusive themed t-shirt design, shipped straight to your door in sizes XS to 3X. And if you want to gift this club to a mom you know, you can add a personalized certificate before your order ships. Also, a portion of their sales is donated to mental health charities! Past themes include Spring Fever, Dead Tired, Mother's YAY, and Hip Hop Mom Don't Stop.
Price: Subscribe for $23.99 a month.
---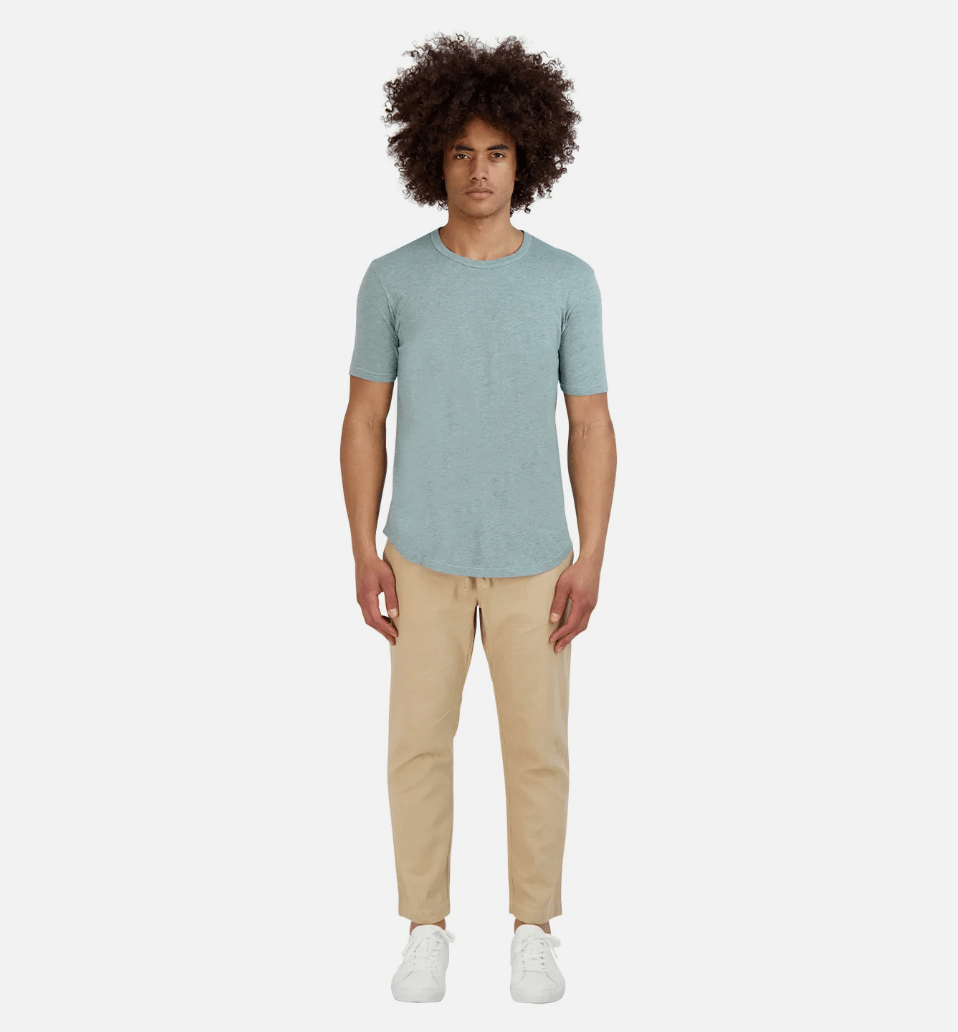 Image from: Goodlife Men's T-Shirt Club
Why We Love It: If plain tees are your thing, Goodlife Men's T-Shirt Club is for you! You can choose your desired fabric, style, and color, so you can replenish your closet with new tees that actually match your personal style. Compared to purchasing Goodlife t-shirts at retail, this subscription will help you save up to 20% when you order through the club. Subscriptions can be modified or canceled at any time.
Price: The t-shirt subscription starts at $48.
---
Image from: our review
Why We Love It: Wear a shirt that says what's on your mind. Whether you want classy ones, sassy or inspirational shirts, Tee Shirt Society by Gabbie + Co got you covered. This monthly subscription is made with love by a native Texas mama who loves shirts! Each month, you can snag one of these exclusive, soft, comfortable, and proudly US-made t-shirts. There's a brief survey you need to answer so they can give you exactly what you want! Also, they have two more subscriptions to offer: the Tee Shirt Society + Spotlight, which delivers the tee of the month plus one handmade item from another local/small business, and the T-shirt Society Mama+Me Collection, which offers cute gender-neutral design tees for the perfect duo!
Price: Choose from: Tee Shirt Society ($19.97 for a shirt only); Tee Shirt Society + Spotlight ($24.97 for a shirt and Spotlight item from a small business); and Mama & Me ($29.97 for mom and child matching shirts).
Deal: Get 10% off! Use coupon code HELLO10.
---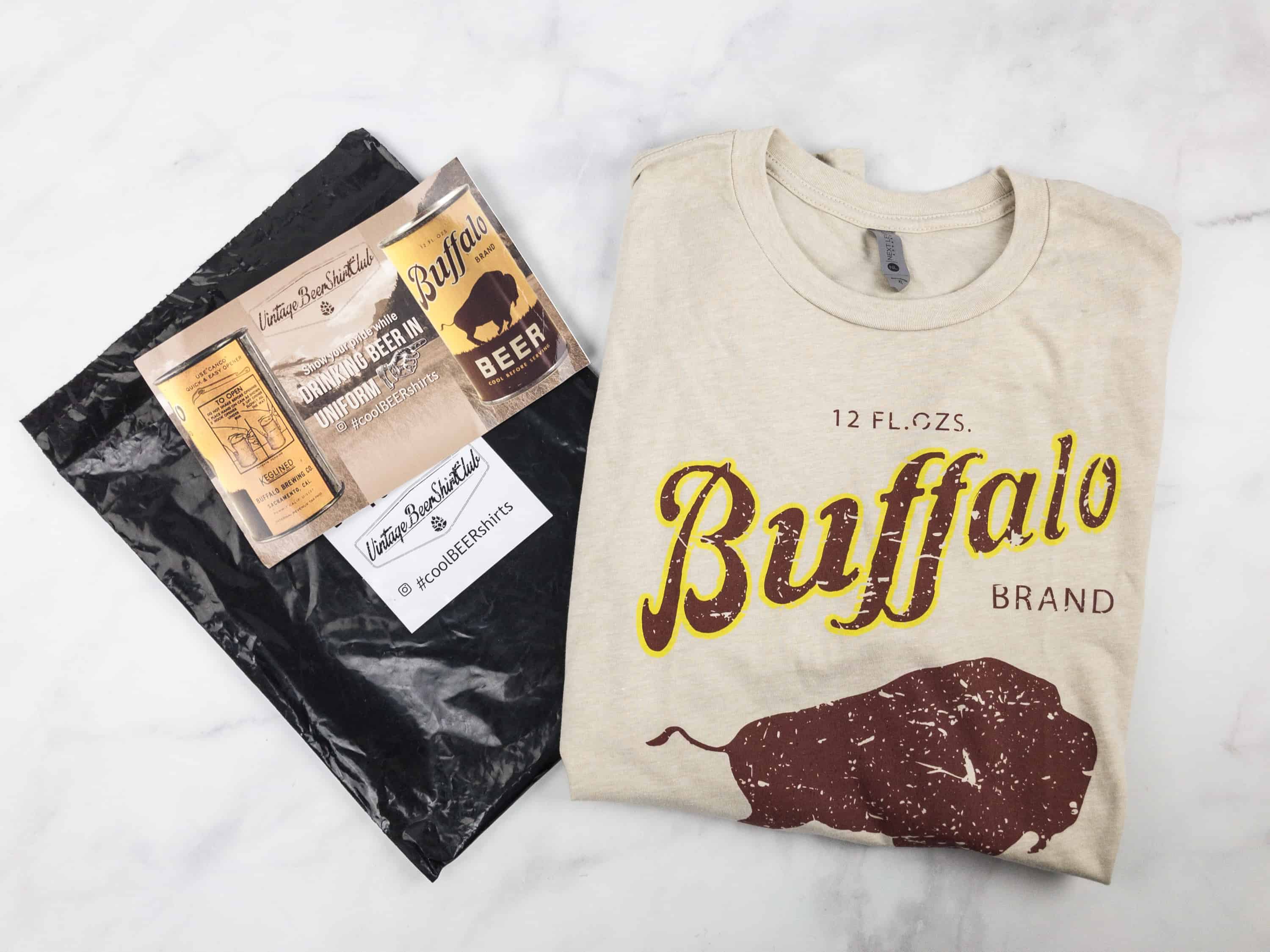 Image from: our review
Why We Love It: It's time to discover and feed your minds with knowledge relating to vintage breweries with Vintage Beer Shirt Club. They'll deliver a t-shirt that features a Great American Brewery from the past. They aim to bring these breweries back to memories by incorporating them with shirt designs. Each box includes a shirt and a postcard that explains the historical value of the featured vintage brewery. Own the most unique, vintage, cool artwork from beer cans & labels from extinct breweries through shirts you can proudly show off! Join the club and receive an authentic vintage beer shirt at your door to express your love for beers. No repeats – as once it's featured, it will retire forever!
Price: The subscription costs $24 per month.
Deal: Get $5 off your first box! Use coupon code BEER5.
---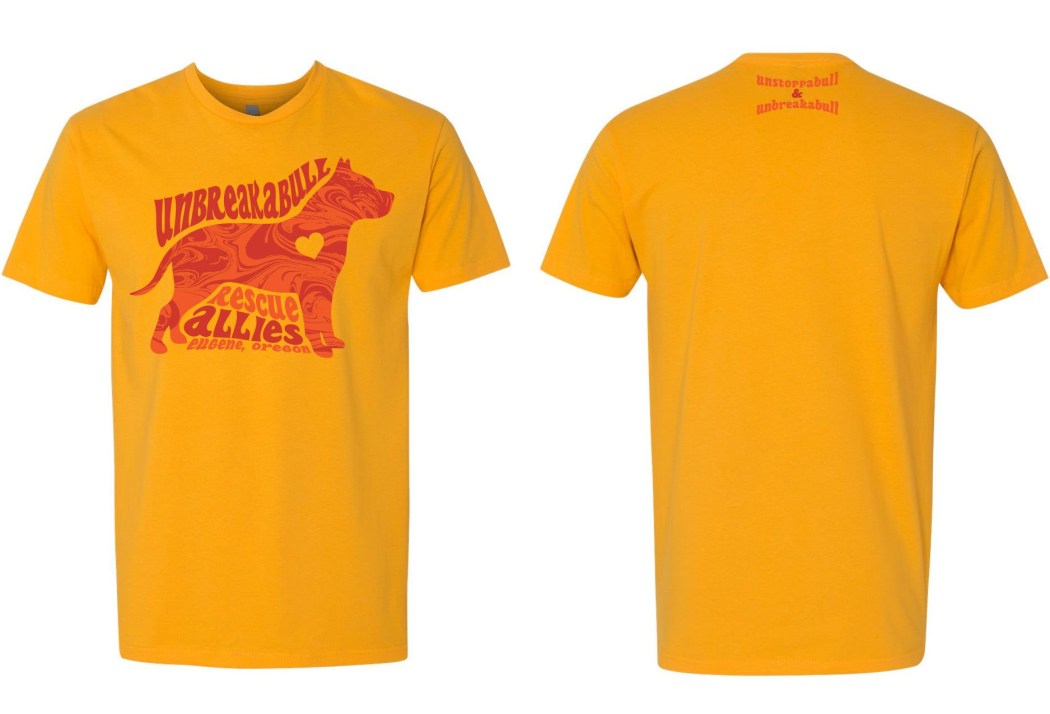 Image from: Dog Rescue Shirt Club
Why We Love It: Gain something for yourself while helping others. Dog Rescue Shirt Club is a monthly membership club that touches the heart of dog owners, advocates, and t-shirt connoisseurs. They'll deliver a t-shirt from a different dog rescue each month. Designs are based on rescue stories, making every shirt unique from one another! Plus, you'll never get the same design twice because once it is featured, it retires from the club! Each box includes a high-quality "t-shirt of the month" featuring dog rescue from across the country – free shipping always! Also, all proceeds from your membership will go directly back to the featured rescue.
Price: Get it for $20 per month (including shipping).
---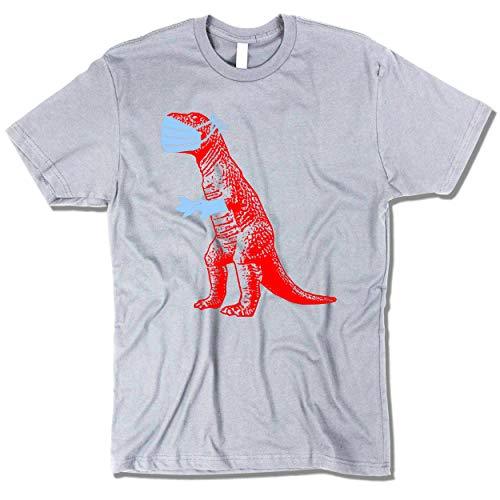 Image from: Geeky T-Shirt Club
Why We Love It: Be the geek you are with every shirt from the Geeky T-shirt Club. This monthly t-shirt club brings out your inner geek by providing unisex jersey shirts designed in their studio and printed using a hand screen. These soft and comfy t-shirts, featuring original Happy Family Clothing designs as seen on The Big Bang Theory, The Last Man On Earth, and more, are definitely conversation starters and help free the geek in you. You'll get one shirt each month with extra surprises too. With this box, you can give the gift of all geeky goodness to a loved one or the geek in you!
Price: Receive a hand screen printed geeky t-shirt every month for $29.95.
---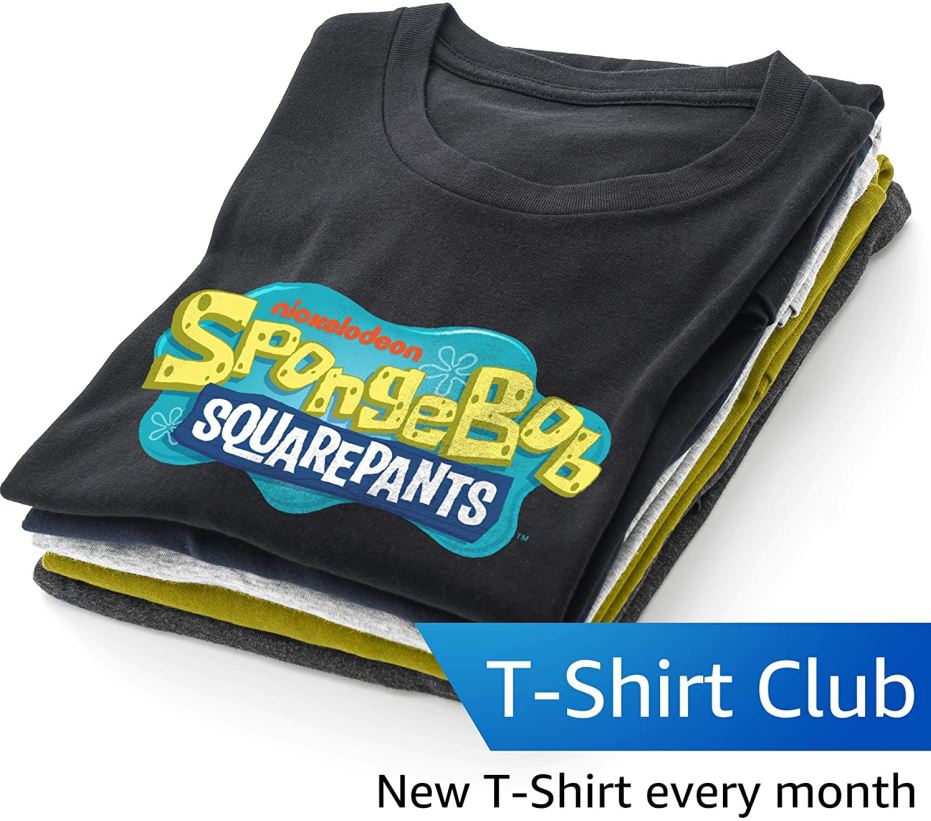 Why We Love It: SpongeBob SquarePants T-shirt Club features fun t-shirt designs inspired by SpongeBob and the whole Bikini Bottom! The t-shirt designs are exclusive, and you won't find them anywhere else (just like the famous Krabby Patty exclusive to Krusty Krab). You can't choose the color of the tee you will receive, but potential t-shirt colors will include white, black, dark heather, navy, royal, heather blue, and asphalt! Tees are available in sizes S to 3XL for both men and women. They also offer SpongeBob tees for kids from sizes K2 to K12.
Price: Get a new SpongeBob t-shirt for $17.99 per month.
---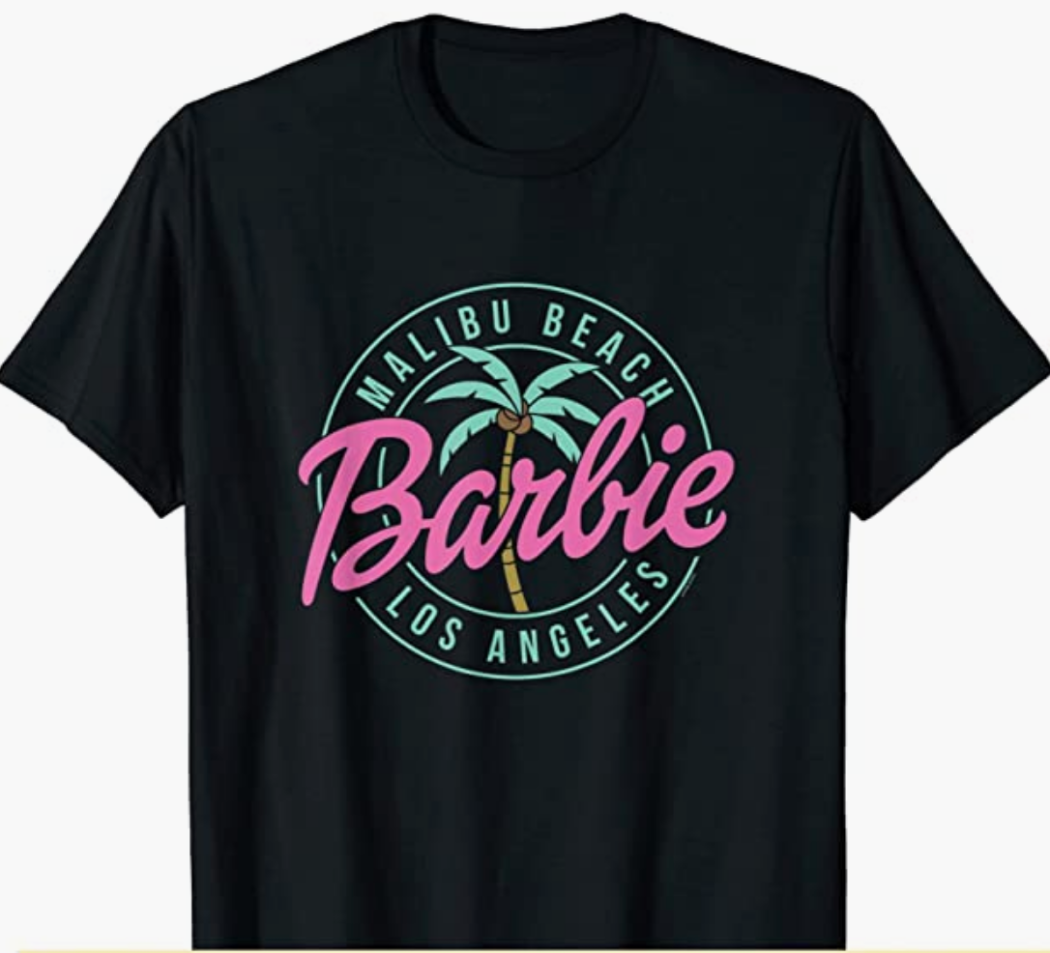 Image from: Barbie T-Shirt Club
Why We Love It: A fan of Barbie and her Barbie world? Worry no more! With Barbie T-Shirt Club, you can get fresh rolls of tees monthly. It's a club for the ultimate fans who are proud to wear their fandom up their sleeves. Designs and shirt colors vary month after month, and you'll discover hot-off-the-press graphics that are authentic and officially licensed. This tee club incorporates Barbie's iconic styles throughout the years, helping you celebrate and relive Barbie's heritage! Available are youth, men, and women sizes, ranging from 2T to 3X-Large.
Price: Get a fresh shirt monthly for $19.99.
---
And that wraps up our list of the best t-shirt subscription boxes! Which of these subscriptions suits your style and preferences? Let us know in the comments!
Take some time to look at our list of all the best subscription boxes in every category to see more must-try subscriptions!
Say Hello To More Clothing Subscriptions!