No more taking the kids to the department store as you can now shop kids' clothing easily at home, whenever it's convenient to you, and that's all a big thanks to kids clothing subscription boxes! Regardless of what outfit your kids fancy at the moment (cool shirts, pretty blouses, pants, and shorts), there are subscription boxes where you can get clothing that is up with their style!
Kids' clothing subscription boxes are ideal for eliminating the hassle of outfitting your kids. They make it easy for you to pick out the right outfit for your children, plus they're convenient and less time-consuming! Some of these subscriptions even provide the service of a personal stylist – they expertly handpick the pieces based on your kids' personal preferences. There are also other subscriptions that allow kids to try the outfits at home – keep what they love and send back what they don't!
Shopping for kids' clothes? You've come to the right place because we've gathered all the best clothing subscriptions for kids in one place! No more dragging the kids to the store. Instead, let them pick what they like, all with just a few taps from your phone or clicks from your laptop.
The Best Clothing Subscription Boxes for Kids to Keep Them In Style!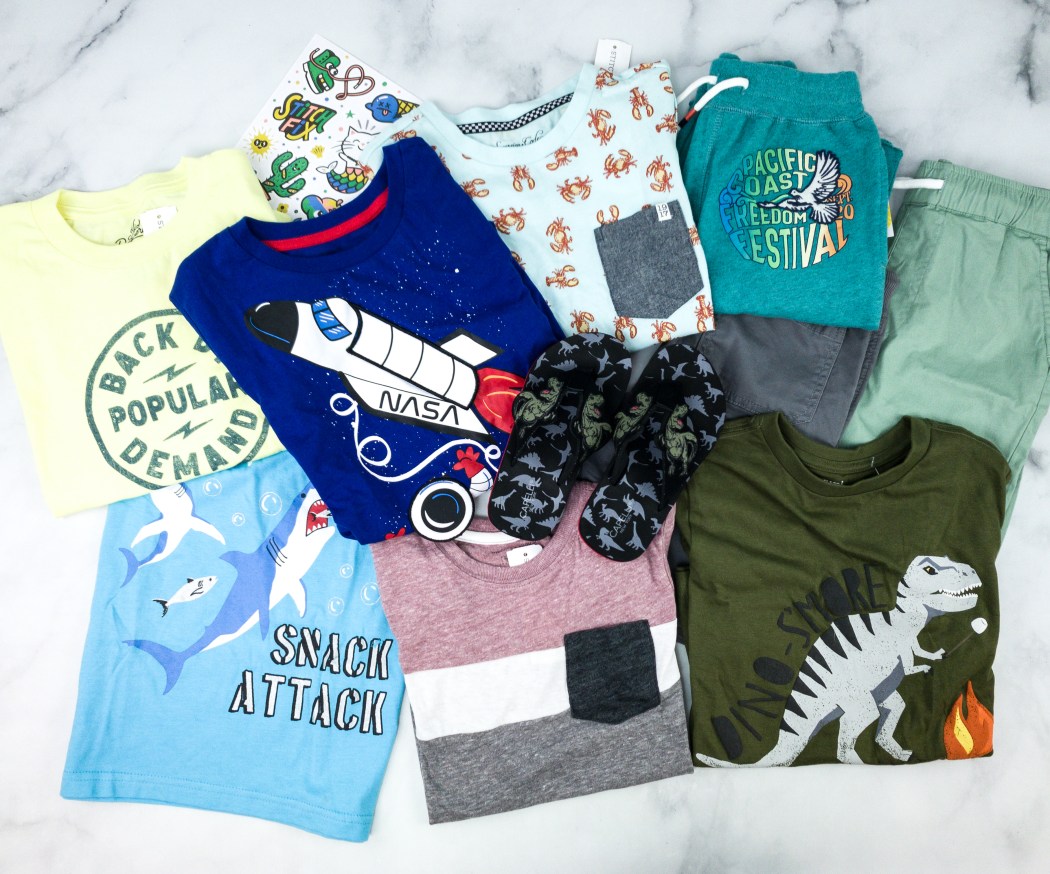 Image from: our review
What You Get: Stitch Fix Kids takes out the hassle from shopping for kids' clothes by sending stylist chosen pieces straight to your door. Catering to sizes 2T to 14, each box contains 8 to 12 items with retail prices ranging from $10 to $35. Subscribers will be asked to share some styling preferences when they sign up for this box so that the items included will be curated accordingly. Even kids know what they want to wear, so Stitch fix lets them try styles in the comfort of their homes before buying them. Keep what your kids love and return what they don't. And if you decide to keep all of the items, you will get 25% off on the whole box. Get the best fitting pieces from their exclusive labels and favorite brands such as Adidas, Toms, New balance, and more!
Price: There's a styling fee of $20, and you'll only pay for the items that you want to keep. If you decide to keep them all, you'll get 25% off on your whole box!
---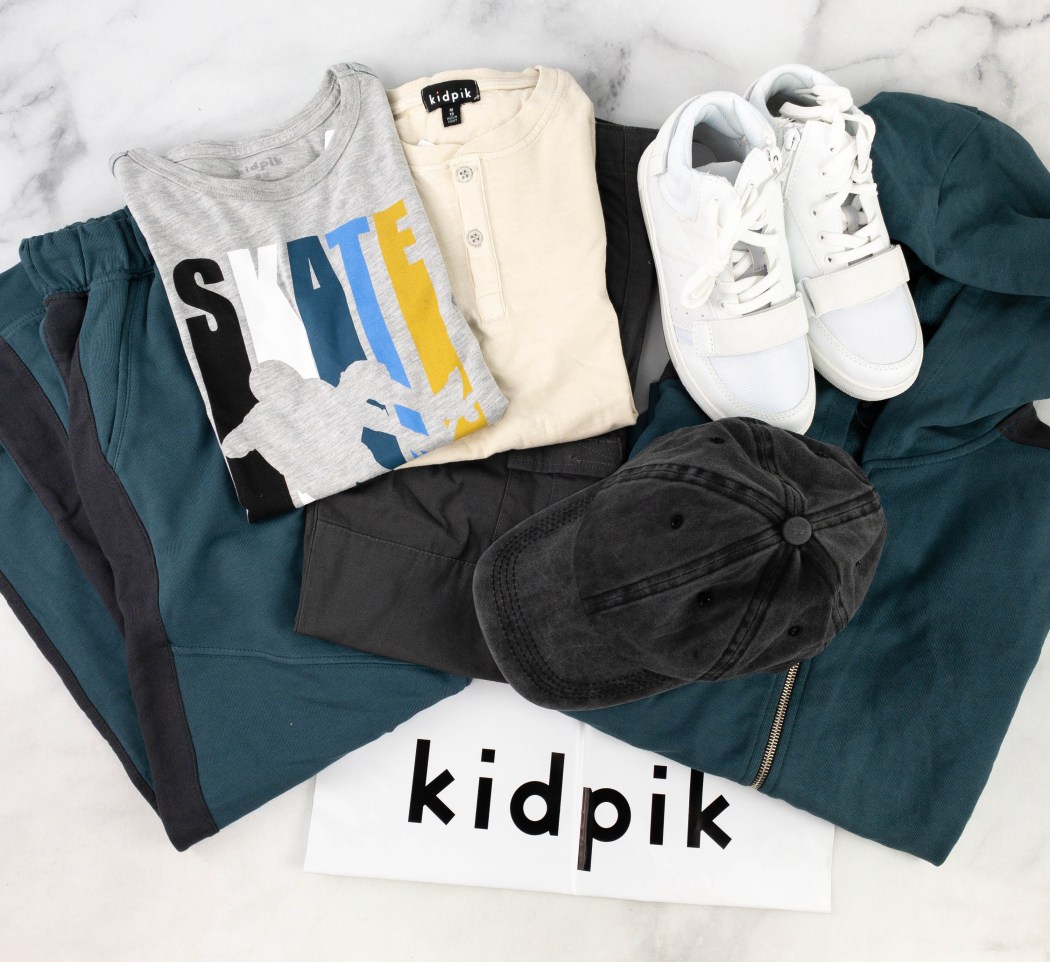 Image from: our review
What You Get: Kidpik is a styling subscription box for both girls and boys with sizes 2T-16. It offers no subscription, styling, or even shipping fees and sends an amazing variety of great quality clothing personalized to a kid's style preferences. Each box includes 7 pieces of clothing, shoes, and accessories kids can try at home, curated by a stylist based on a fun and interactive style quiz, which covers preferred styles, colors, types of clothing, length of outfits, and complete sizing information. And yes, there are no strings attached! Only pay for what they love and return what they don't within 7 days. There's also no return shipping fee to send items back, so your kids can ultimately decide which items are theirs to keep! Also, a 30% discount will automatically apply at checkout when you keep the entire box.
Price: The subscription boxes have a $98 average cost with free shipping and you get a 30% discount when you decide to keep the entire box!
Deal: Save 50% on your first box when you keep it all! Use coupon code BEWELL50. Plus, FREE Shipping!
---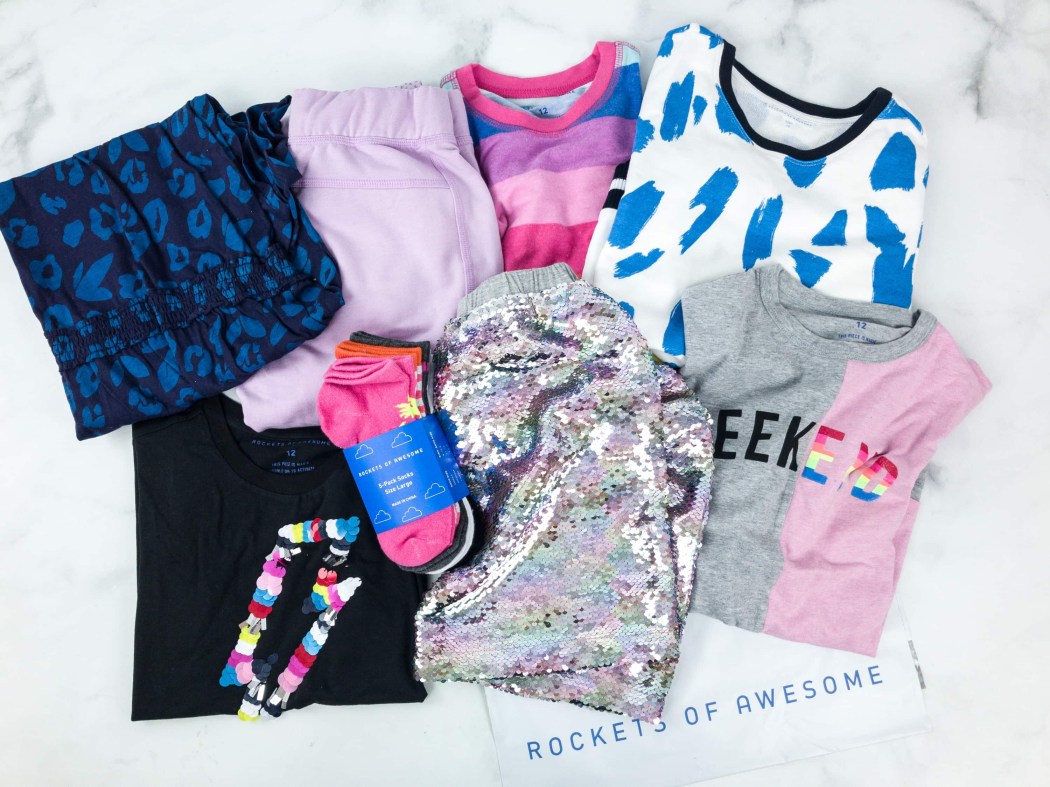 Image from: our review
What You Get: Get the best, cool and high-quality clothes your kids will love with every shipment from Rockets of Awesome. Every style is curated by a team of fashion designers that caters to what the younger generation likes at awesome prices! What you should do is tell them what style your kids love or hate, along with their sizes (2-14). They'll show you styles, so you can approve or swap clothes before each season's box ship. You'll get 5, 8, or 12 pieces based on your chosen box size, and sometimes, there are little surprises inside too! It's also a try-and-buy option, where your kids can keep what they like and send back what they don't. A styling fee of $20 will be credited towards anything you keep. You can also earn credits by sending back old clothes.
Price: There's a $20 styling fee, which gets credited towards anything you keep. Pay for what you love and return the rest back.
---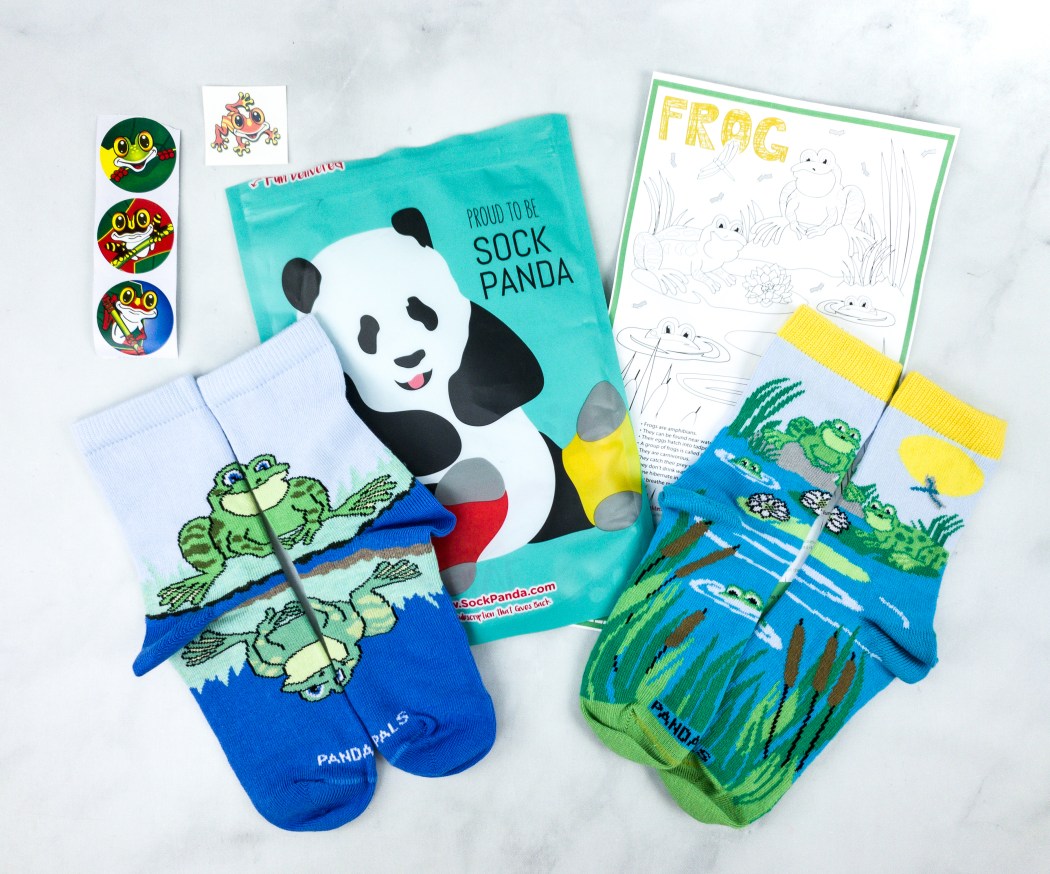 Image from: our review
What You Get: Panda Pals does not just send fun and colorful socks, but they also encourage play and learning by including bonus items like stickers and learning pages in every package! The items come in a pouch instead of a box, and it contains two pairs of cute socks (centered around a theme) kids will be delighted to wear, fun facts, activity, and fun extras. Past themes include Robots, Honeybee, Giraffe, Rainforest, and more! The subscription also gives back to the community by donating socks to those in need with every purchase made.
Price: The subscription price starts at $16 each month.
Deal: Save 10% off a new subscription! Use coupon code PANDA10.
---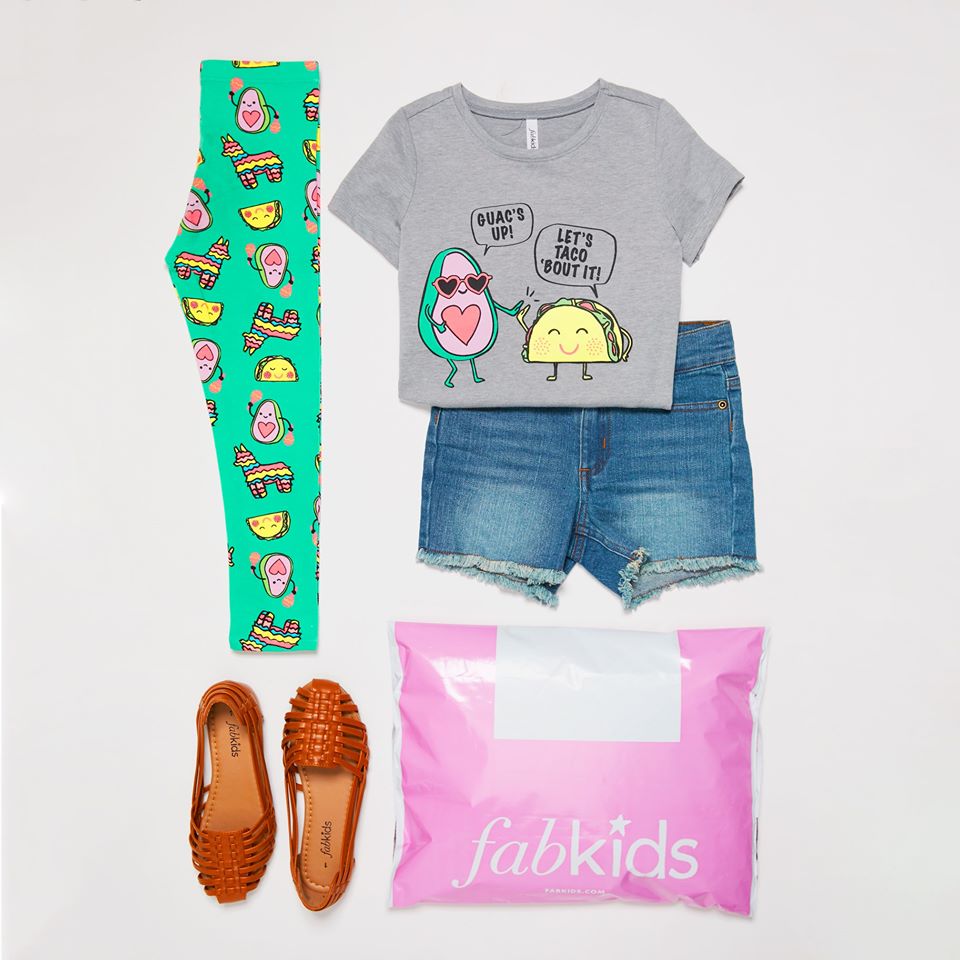 Image from: FabKids
What You Get: FabKids is a monthly clothing subscription catering to both boys and girls in sizes up to 14. They're always on the lookout for the latest trends and freshest designs they can bring to their members' doors every month. You can select the trendy pieces from a collection that's curated just for your kid! Each item is designed exclusively for the brand, and all are kid-approved. Tagged as comfort and cool, kids can hit any playground and move around worry-free with top-quality clothing and shoes they'd love to wear every single day!
Price: There's a membership credit of $49.95, which you can use as a credit to spend.
Deal: Get your first two pairs of shoes from $9.95 + FREE shipping Deal applies automatically, just visit and subscribe.
---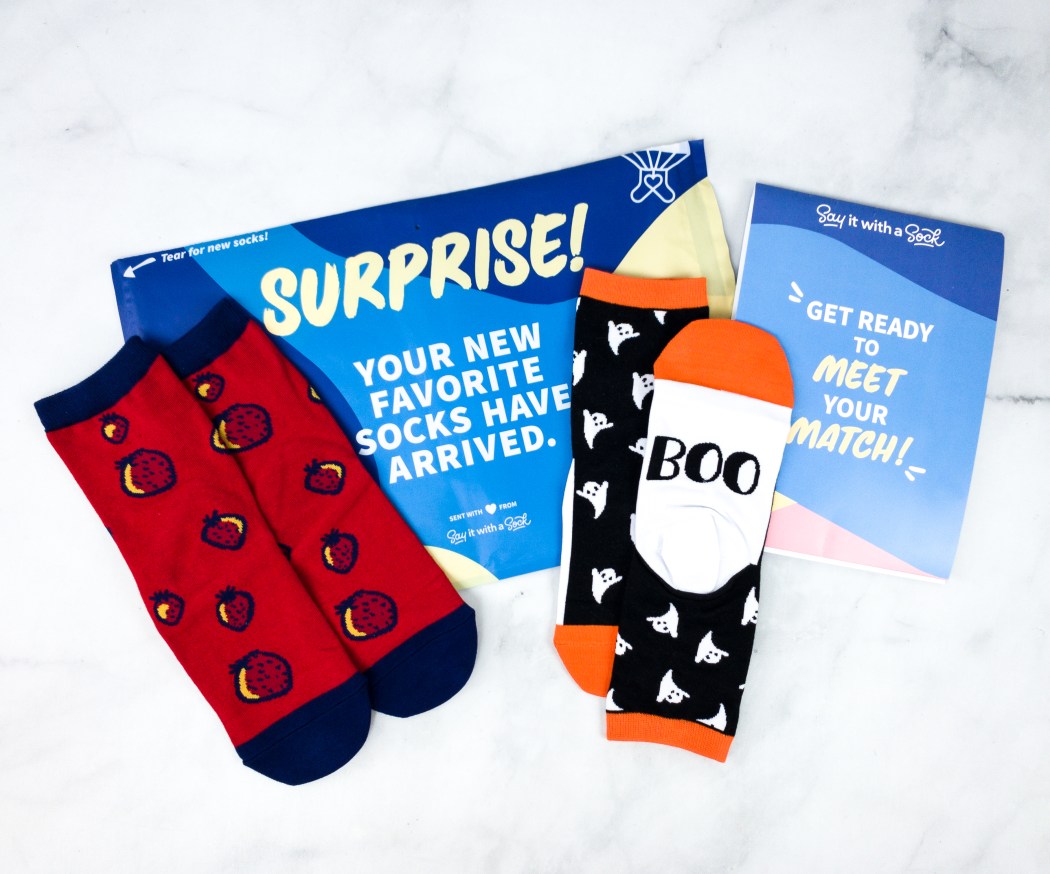 Image from: our review
What You Get: Kids have specific tastes when it comes to the clothes they wear, and socks are no exception. Say It With A Sock Kids provides comfy socks made from the highest quality combed cotton every month that kids can pair with their fave footwear! Their mission is to help you discover awesome sock styles and brands to love. You'll be asked a few questions to help them personalize the subscription, and the recipient will get a note along with their new warm fuzzies. Get graphic socks or patterned ones with reinforced heels and toes in each box. You can also get an extra pair or get both sock styles for an additional $5 a month! Of course, there's no holding you back. You can upgrade, change, pause or cancel your subscription anytime!
Price: The subscription cost starts at $12.99 per month.
Deal: Get your first month for $11.99! Use coupon code WELCOMETOTHECLUB.
---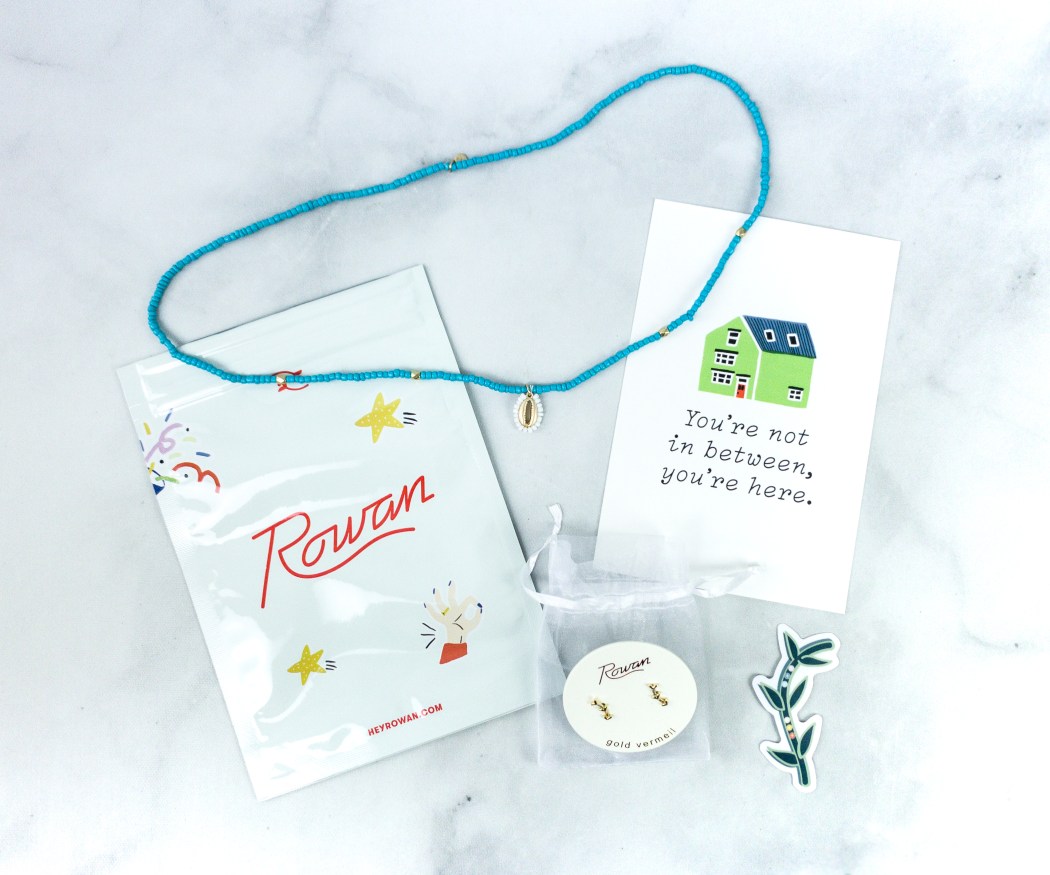 Image from: Rowan Earring Club
Sign up for the Rowan Earring Club and get new earrings delivered monthly, in your choice of metal–Gold or Sterling Silver.
---
Image from: Cubbiekit
What You Get: Cheers for more sustainable baby clothing! Cubbiekit is one smart subscription that delivers timeless styles and pieces that parents and the planet can be happy about. All you have to do is answer five questions to help them personalize the selection, and you can mix and match any! Each kit contains a mix of six versatile pieces that are exactly what you've been looking for. You can also send back what they've outgrown and receive 5% off your next kit. These are then donated to families in need. What a good deed!
Price: Delivered every 3 months starting at $42.
---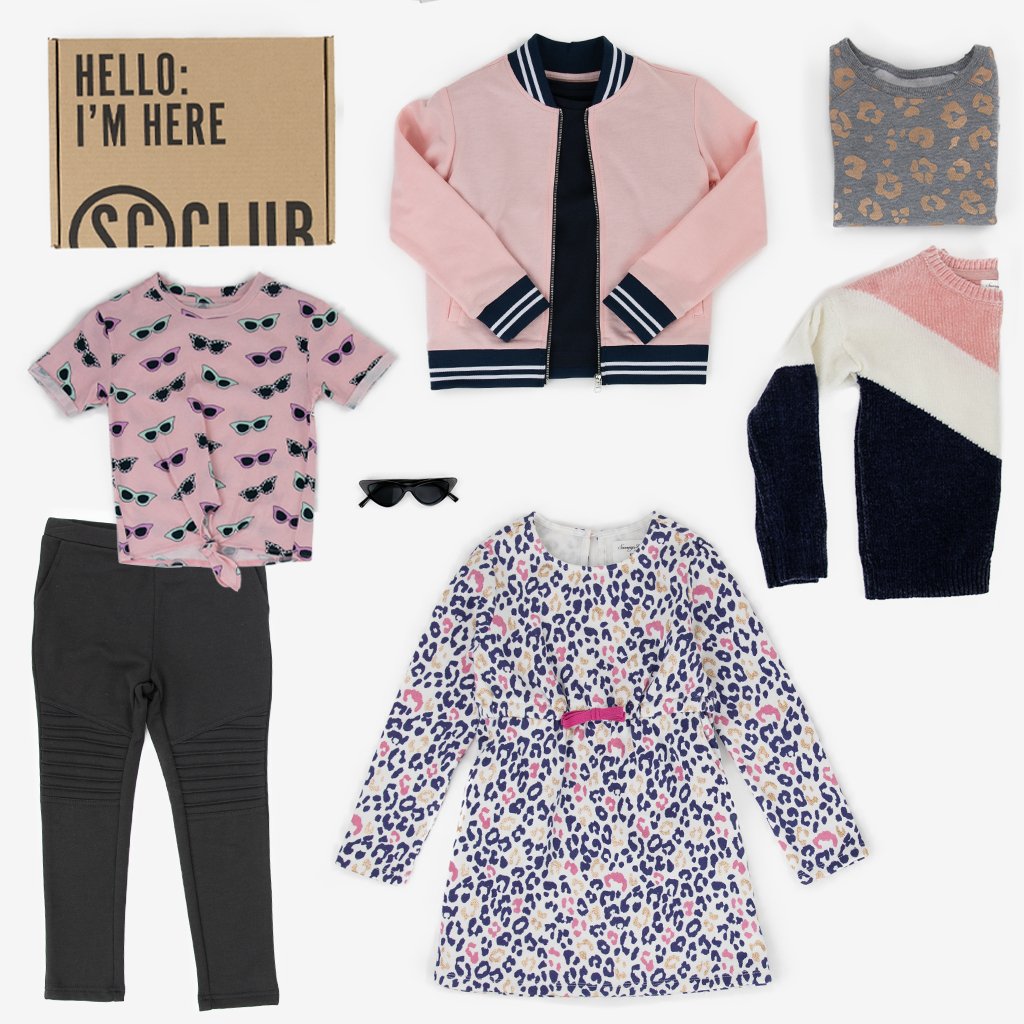 Image from: Sovereign Code SC Club for Kids
What You Get: Getting new outfits for your kids and having them delivered directly to your door has never been so great! Sovereign Code SC Club For Kids is a quarterly clothing subscription that sends exclusive and branded apparel styled to match the season. They push through more innovation and creative ways to uniquely set their apparel apart from other basic pieces on the retail floor. All you have to do is create a kid's profile and choose what style your kids prefer. Each box comes with 2-3 handpicked seasonal yet timeless essential items that your kids will love to wear. As a subscriber, you'll be the first to get updates on new releases, sales, loads, and more!
Price: Shipped every 3 months for $39.99.
---
Image from: Everlasting Wardrobe
What You Get: Kids do grow fast, so buying clothes to fit them comfortably can be quite expensive. Everlasting Wardrobe gives you an easy yet smart way to style your kids without overloading their wardrobes. It is a rental subscription service, allowing you to dress your kids with their current size and season. There are two subscription plans available: General Admission – professionally cleaned and inspected clothing or VIP Access – rent brand new clothing monthly. It is like creating your own playlist. Add different styles your kids fancy at the moment and skip what they don't like. They'll send 8 stylish pieces based on your custom playlist that your kids can wear for 30 days as much as they want! Dress your kids the way they want and repeat with free shipping, both ways!
Price: The General Admission Plan costs $40 a month, and the VIP access is $80 a month.
---
And that is all for our list of the best subscription boxes for kids' clothing! Have you made up your mind yet on what to choose?
Looking for more worthy subscriptions? We've got a list of all the best subscription boxes in every category!
Say Hello To More Cool Subscriptions for Kids!