Looking stylish doesn't have to mean breaking the bank or spending hours at the mall. Men's clothing subscription boxes and personal styling services offer a convenient and cost-effective way to update your wardrobe with minimal effort. With their help, you can upgrade your style game in no time!
Let these services do the heavy lifting when it comes to shopping for men's clothing. With their expertise and knowledge of the latest styles and trends, you can sit back, relax, and let them work their magic.
Show More (14 items)
Gone are the days of aimlessly wandering through department stores in search of the perfect outfit. With a men's clothing subscription box, you can effortlessly update your wardrobe no matter the season. Whether you're in need of fresh daily basics, stylish work attire, or casual weekend wear, you'll find everything you need to look and feel your best. You can even opt for curated and customized boxes that are tailored specifically to your personal preferences and fashion sense. Plus, with just a click of a button, you'll have a fresh new look delivered right to your doorstep. It's the ultimate convenience for any fashion-forward guy!
With so many options to choose from, it can be overwhelming to make a decision. That's why we've gathered the best men's clothing subscription boxes in one list, making it easier than ever to upgrade your wardrobe with confidence.
The Best Men's Clothing Subscription Boxes!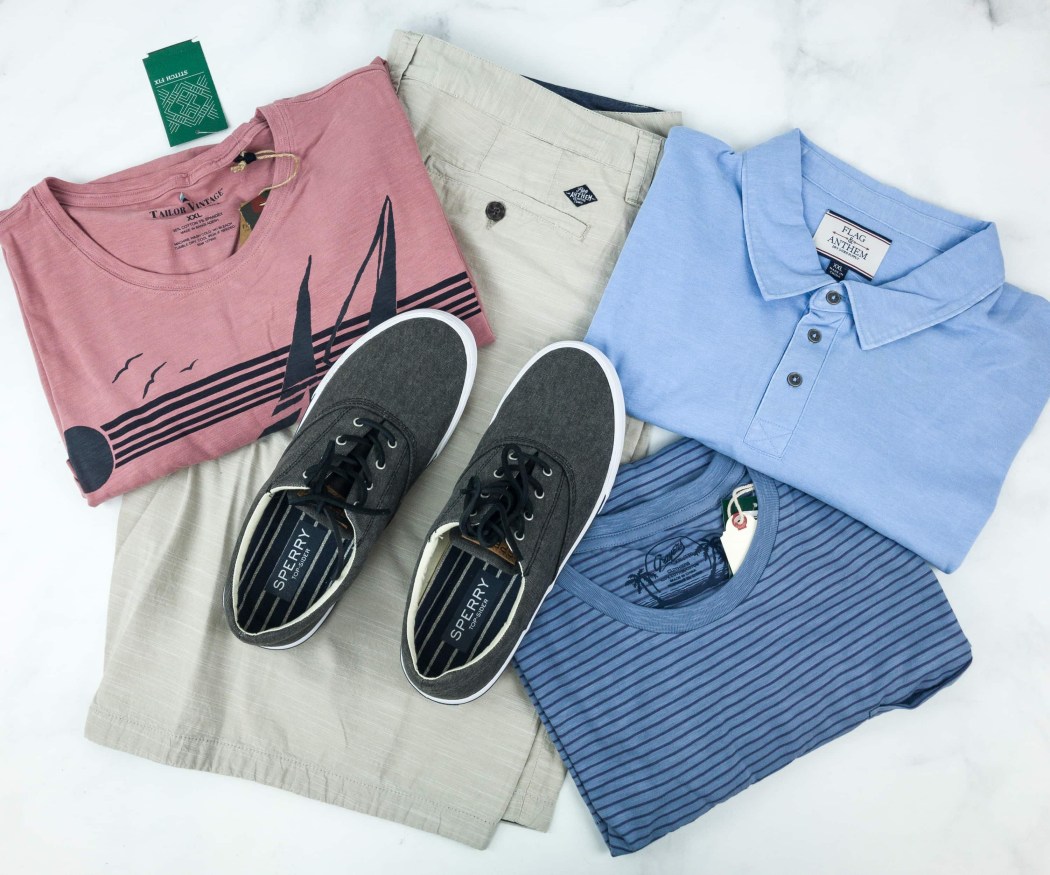 Image from: our review
Men need not worry about styling themselves, as Stitch Fix can do it for them! This styling subscription service is like having your own personal stylist who will choose up to five clothing and accessory items just for you — all of which are based on the style profile you filled out upon signing up. You can be as detailed as you want and even leave notes to your stylist to help them curate the perfect fix. Some of the featured brands are Sperry, Callaway Apparel, Liverpool, Faherty, Mavi, and Converse.
There are no coupons for Stitch Fix, but if you hit the jackpot and keep everything, you save 25% on your whole fix! Just in case there's something that doesn't fit you or something not in line with your fashion sense, you can return them without additional cost!
Deal: Get $20 off your first Men's or Women's fix! Deal applies automatically, just visit and subscribe.
---
Image from: our review
Beach buddies will definitely love Beachly Men's Box as it sends a curated box of premium, beach-inspired apparel, accessories, and lifestyle items four times a year, depending on your style preference! This lifestyle subscription sends 4 to 5 premium products from top brands and the hottest newcomers who show what the coastal style is all about. You'll absolutely get beach vibes year-round with a box sent to your door every three months!
Also, members will receive exclusive access to their members – only online store, where they can get and shop products in between boxes for up to 70% off retail price! And as a way to give back, proceeds from every box sold help restore coastal ecosystems.
Deals:
Get a FREE BONUS BOX ($100+ value) with your first box! Use coupon code BONUSBOX.
Save $30 on your first box! Use coupon code BEACHDAY30.
Get 20% off your first box! Use coupon code HELLO20.
---
Image from: MullyBox Apparel Box
MullyBox Apparel Box helps you be in style as you hit the fields. This subscription takes care of your golf outfits so you can focus on scoring an ace! A box comes with a new golf outfit, which includes a hat, belt, socks, and a polo with a total retail value of $150, delivered to your door every three months.
Provide them with your shirt size and preferred style – Athletic, Fun, or Mix It Up – so they can include apparel that fits your taste and help you feel really comfortable playing golf in style. With quality apparel choices, you'll look better, feel better, and play better! Also available is the MullyBox for $111.11 per quarter, which comes with all the high-quality golf gear you need.
Deal: Get 25% off your first box on any plan! Use coupon code HS25.
---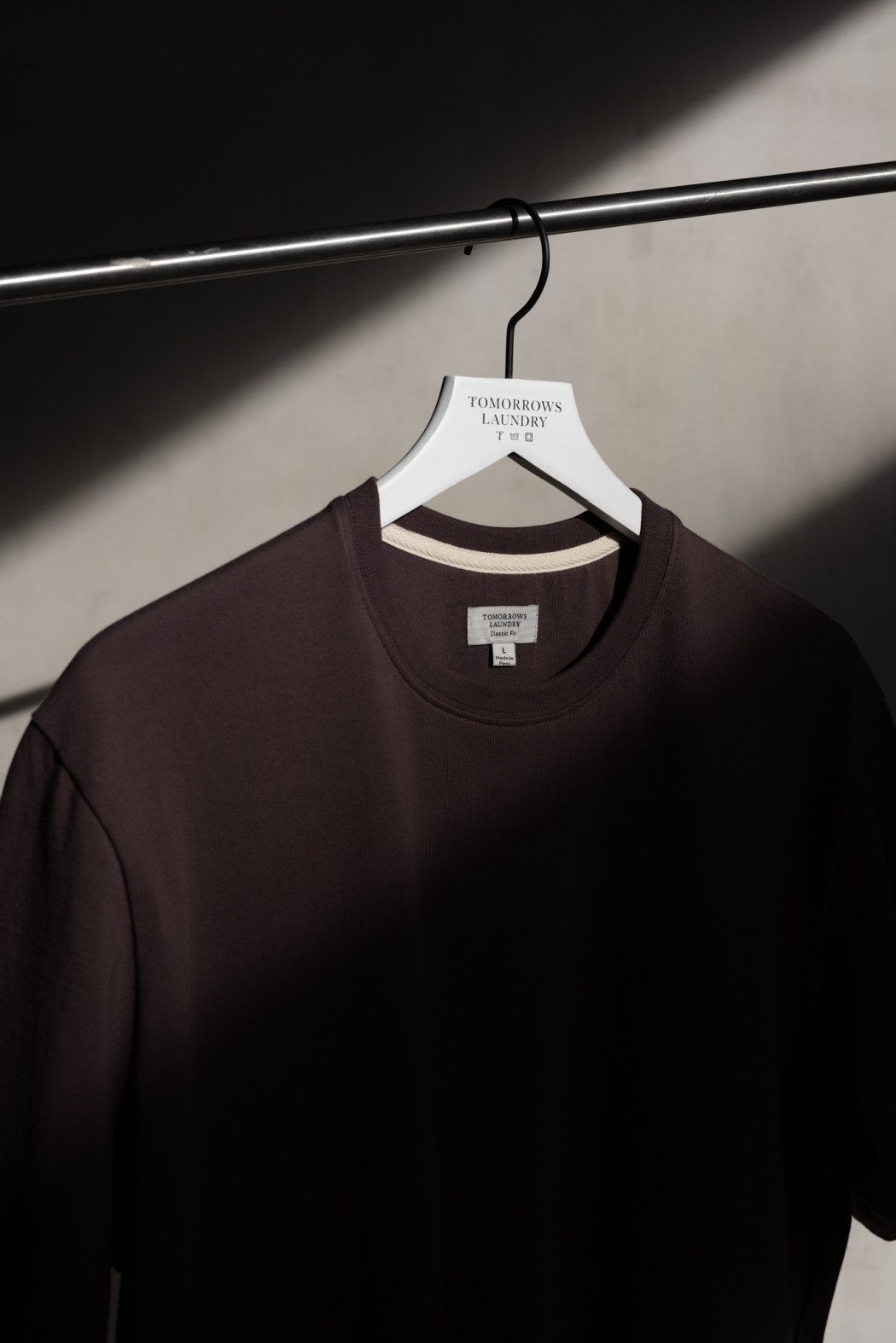 Image from: Tomorrows Laundry
Get a monthly delivery of luxury wardrobe items without breaking the bank through Tomorrows Laundry. Every piece is made with pre-shrunk sustainable fabrics, higher stitch counts, and stronger seams to ensure you'll only receive high-quality essentials that have a longer life span.
Create a profile with your preferred color palette, size, and fit – classic or modern fit (1.5" longer), and a stylist will then curate an Essential Box matching your style. Receive 1-2 luxury essentials matched to your personal style, valued at $120 or more, which means you get almost half the price off! Expand your wardrobe as they expand their collection, giving you more choices you are sure to love.
Deal: Get $10 off your first $65 subscription box! Use coupon code HELLO55.
---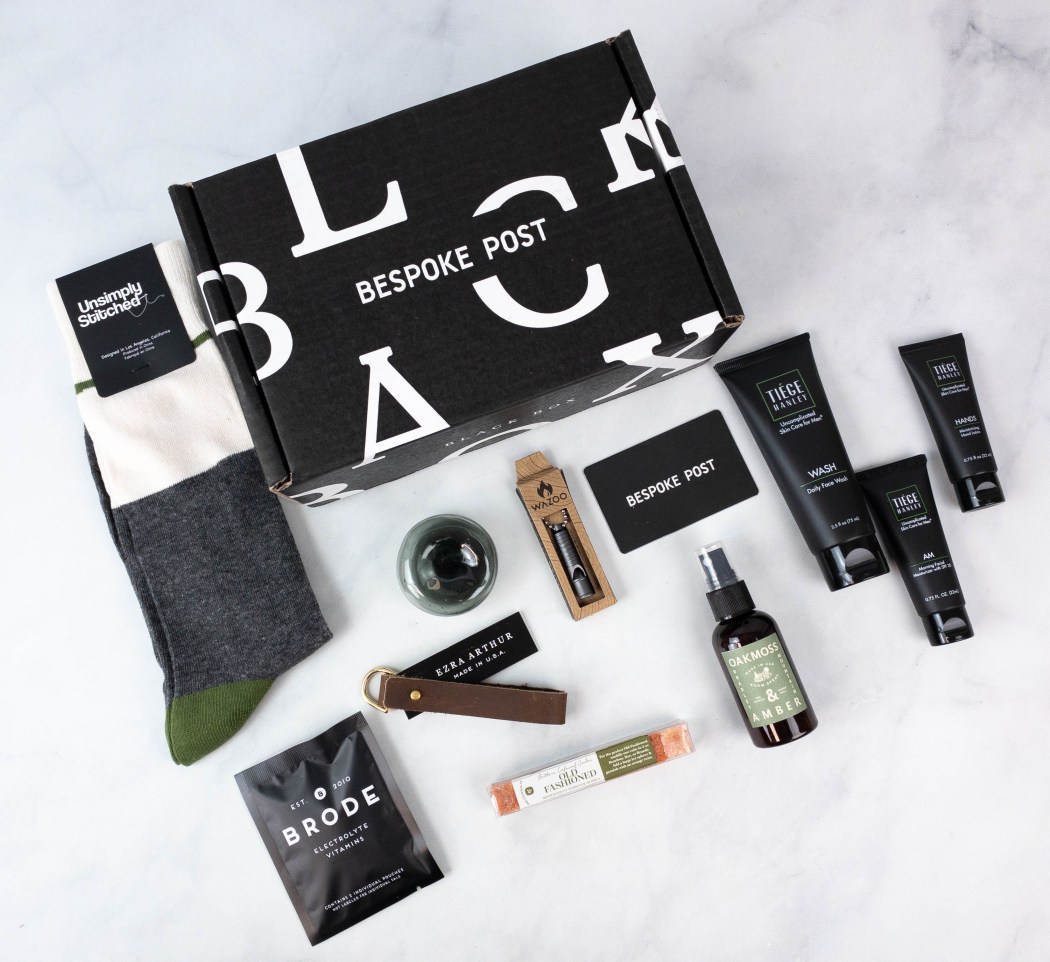 Image from: our review
Bespoke Post is specially curated for the modern gentleman. This subscription is all about elevating small parts of every day by sending luxury items revolving around a central theme, such as men's clothing, footwear, accessories, grooming, and other goodies. It has a unique model that allows subscribers to select what boxes they're most interested in, making sure they'll only get what's right up their alley.
They sometimes curate apparel boxes, which come with the best gear of the season. You may find sweatshirts & hoodies, shirts, bottoms, outerwear, activewear, and even socks & underwear. They also have boxes with fashion accessories, footwear, bar necessities, charcuterie entertaining, and more to fit certain wants and needs. Preview boxes, swap them out, or skip the month entirely – the choice is yours!
Deals:
Save $9 on your first box! Use coupon code FREEBEER.
Get a Mystery Box with your first Club shipment! Use coupon code BOXFREE.
---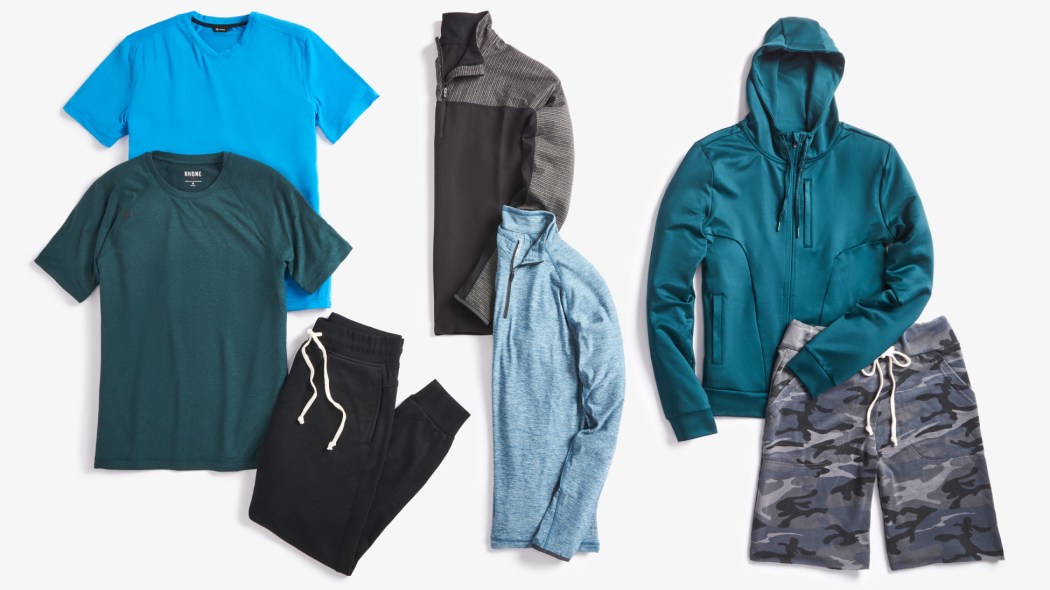 Image from: Wantable Men's Active Edit
Wantable Men's Active Edit delivers activewear and loungewear for your active lifestyle. It offers a try-before-you-buy service, where you can comfortably try everything at home for five days and decide what you want to keep and what you want to send back. There's just one brief quiz you need to complete, which asks about the colors you prefer and your usual activities.
It allows an expert personal stylist to handpick seven (7) pieces based on your fit, style, activity level, and even budget. You can always request or decline items to receive a box that's uniquely for you. The styling fee also gets credited towards anything you want to keep. Purchase five or more items in your box to save 20% off your total!
---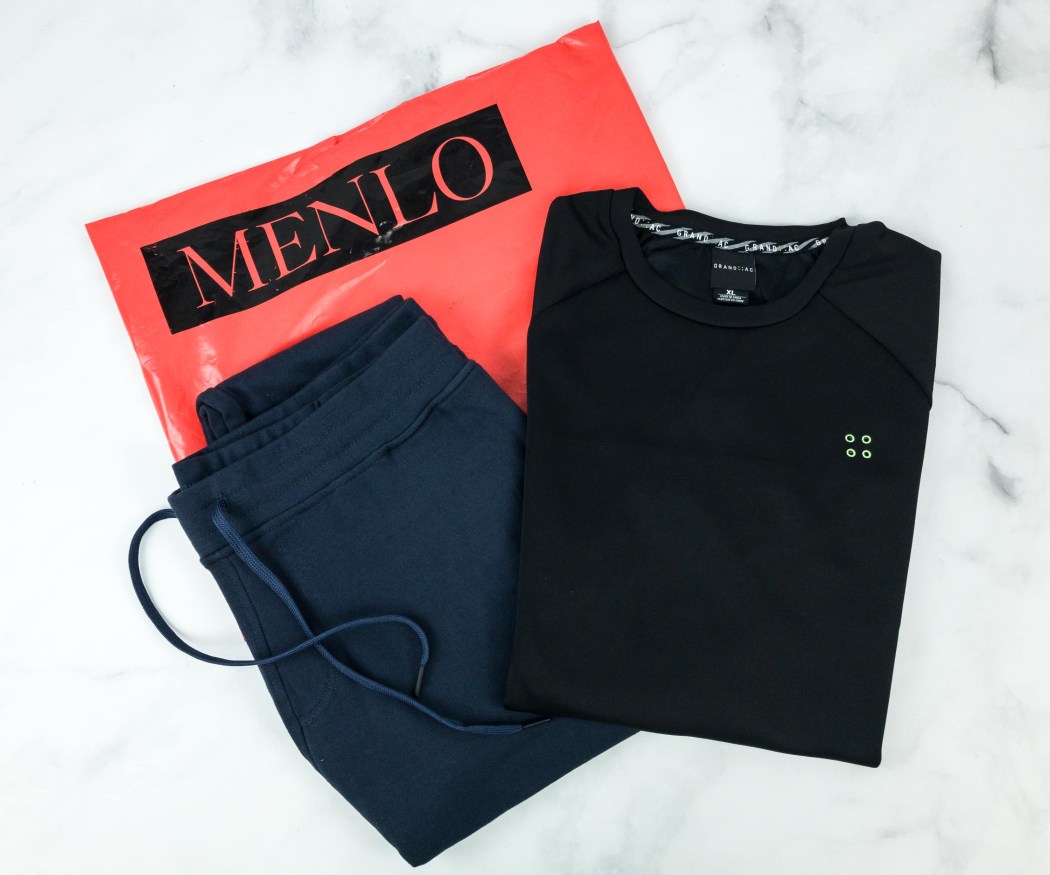 Image from: our review
Menlo Club makes it easy for men to fill their wardrobes with fresh clothing pieces. All you need to do is sign up, pick a style profile, provide your sizes, and get the best and trendiest men's clothes of the season on autopilot! For a flat monthly fee, you can expect 2-3 pieces of curated apparel from their family of brands, including Five Four, Grand AC, Melrose Place, and New Republic, ranging from tops to bottoms to footwear.
Along with the curated monthly packages, members unlock several perks, such as up to 25% off items in the Menlo House E-Commerce store, free shipping on all orders, easy size/style exchanges, and access to exclusive member-only items!
Deals:
Get your first package for just $40 – that's $35 off seasonal subscriptions OR $20 off monthly subscriptions! Use coupon code TBMENLO$.
Get your first package for just $59 - that's $16 off on seasonal subscriptions OR $1 off monthly subscriptions! PLUS get a FREE Bonus Package! Use coupon code TBMENLODOUBLE .
---
Image from: our review
For everyday wearables for men, Basic MAN is the way to go! Each package includes a new set of premium quality shirts, socks, and boxer briefs — definitely not your average department store basics. It's really convenient as this subscription works as a one-stop shop for basic clothing essentials right at your fingertips. All you need to do is to provide them with your size, and they'll do the rest! There's also no commitment, which means you can cancel anytime.
The styles and designs may vary from month to month. What makes this subscription unique is that every item has an expiration date or what they call "destroy by" dates, encouraging you to donate, recycle, or repurpose them when writing fades!
---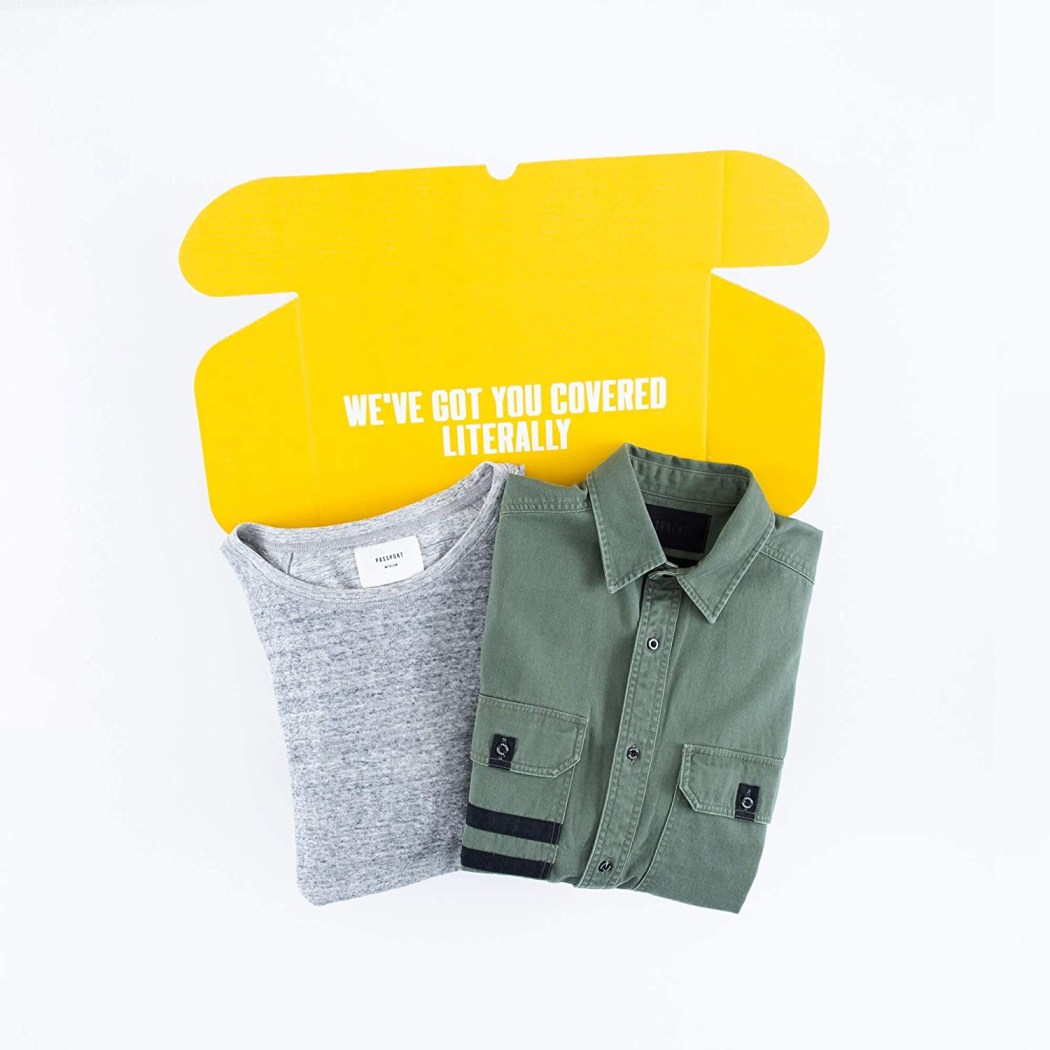 Image from: Trendy Butler
Trendy Butler gives members a unique styling experience as each package is curated by an A.I. stylist! Whether it's a wardrobe upgrade or a special occasion, they got your fashion needs covered. By creating a style profile and telling them what you like, you'll receive carefully curated boxes monthly, each comes with 2-3 items with promised total value of over $150 to help you look good and feel good. Everything in it is picked based on each user's style preferences, sizes, and overall personality!
These boxes are made in partnership with the most influential and trendsetting brands that serve fashion, style, and quality, like ManMade Apparel, Cohesive & Co., Eleven Paris, Penguin, and more. They also offer free exchanges/returns on all styles, sizes, and fit issues!
Deal: Save $15 on your first box! Use coupon code STYLIST15.
---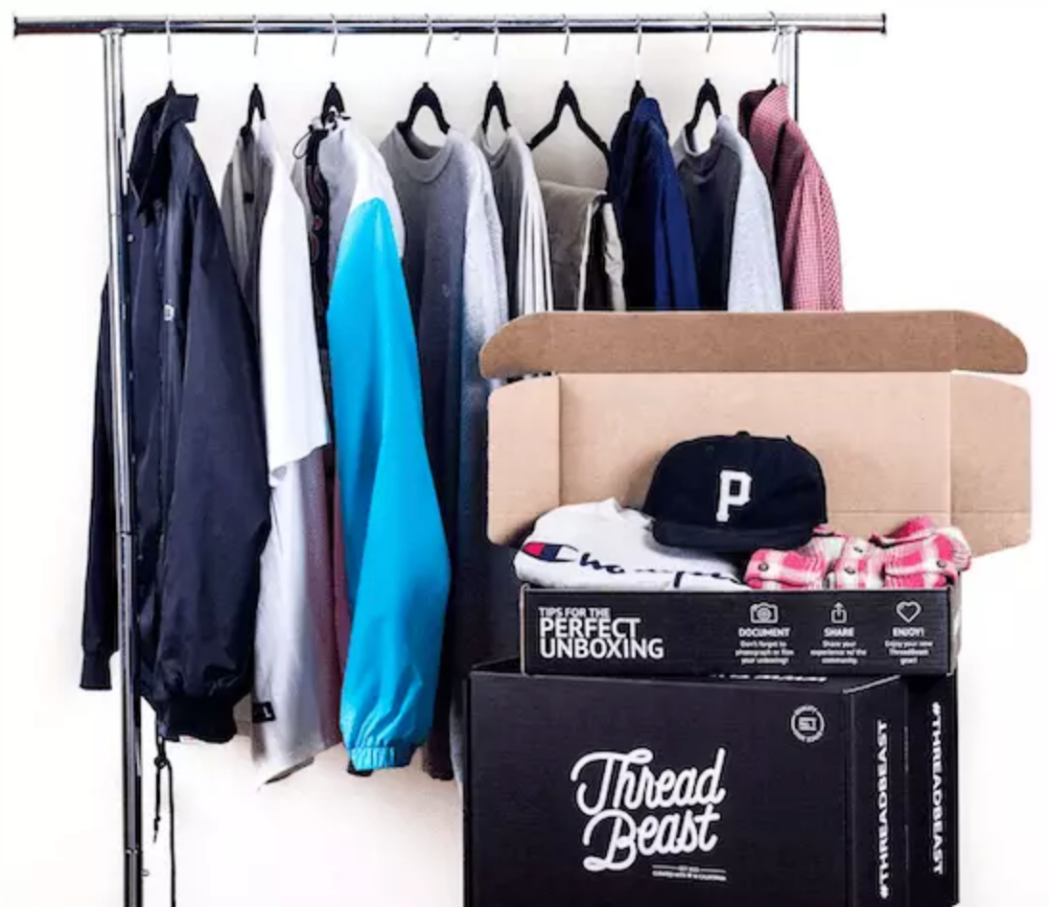 Image from: ThreadBeast
ThreadBeast has a fun and cool unboxing experience to offer! They carefully curate packages of streetwear incorporating your own unique style and preferences. Tell them a little about yourself – the style you wear, the colors you prefer, the fits, etc. – so they can match you with outfits that suit your taste and your budget. Choose from 4 different plans: Basic Plan, which includes 2-3 items; Essential Plan for 4-5 items; Premium Plan, which comes with 6-7 items; and Baller Plan with 9-11 items, consisting of premium pieces and premium shoes.
Based on the info you left them with, a personal stylist will curate a box just for you, considering all your preferences! Some of the brands they include are Stance, Champion, Puma, Levi's, Grizzly, and more! It's one less trip to the mall, but still quality streetwear from your fave brands!
Deal: Get an extra $50 bonus items in your first Essential or Premium box! Use coupon code HELLO.
---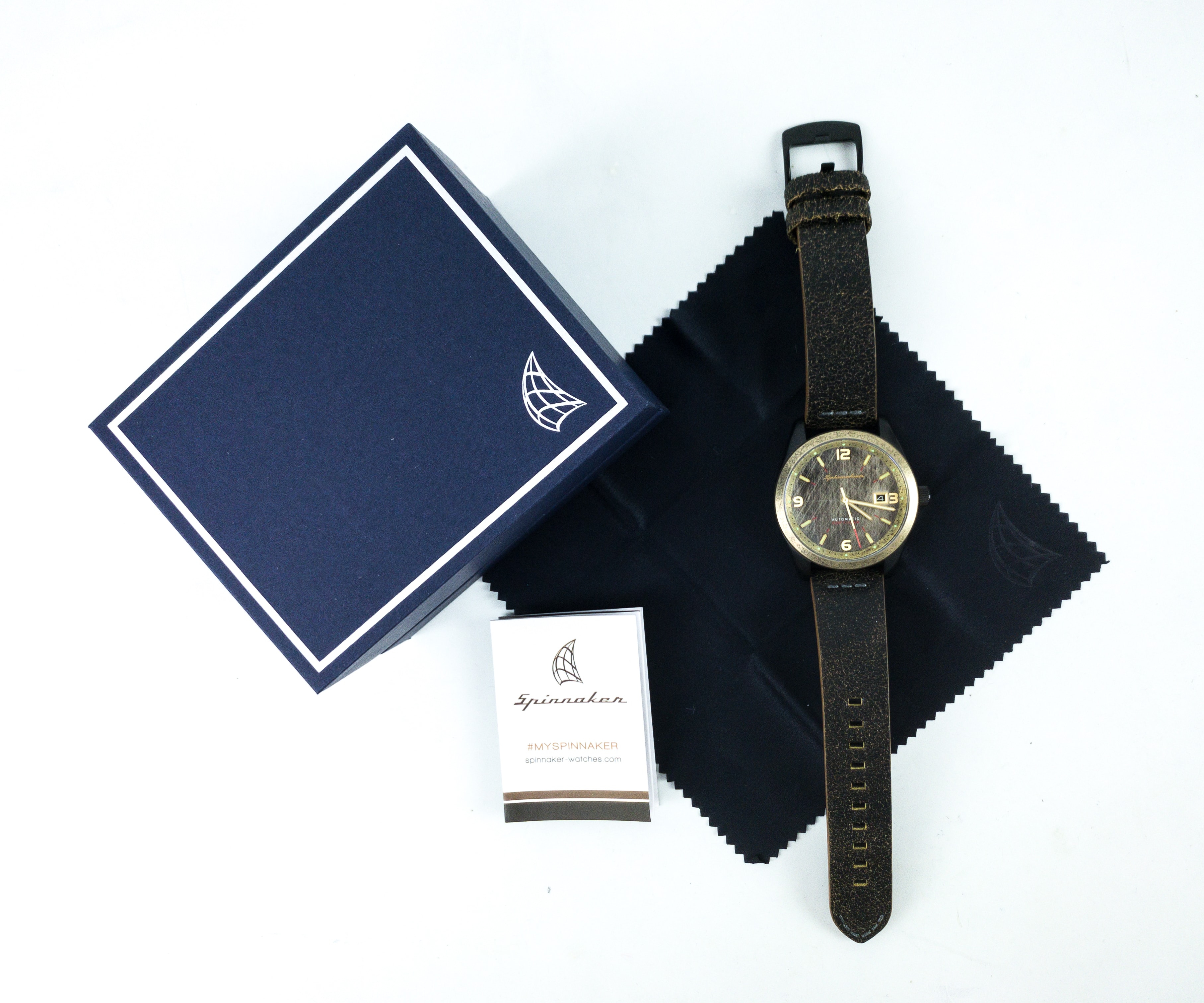 Image from: our review
Watch Gang is a monthly subscription that caters to men who love to accessorize with different types and styles of timepieces. They partner with a new brand each month to ensure you have a variety of watches in your collection to pair with any outfit you wish to wear — you'll never get the same style twice! Swiss quartz or luxury automatics? They have everything you need!
Choose a tier – Original, Black, or Platinum – and receive a watch that is always worth more than what you've paid for. Some of the brands they work with are D1 Milano, Melbourne, Dreyfus & Co, Fortuna, and more! Members also have the chance to win a Rolex, Tag Heuer, and Seiko every week as a bonus.
Deal: Get 10% off your first box! Use coupon code GET10.
---
Image from: UrbaneBox
Wear clothes that meet your style, budget, and lifestyle. UrbaneBox comes to your aid and deals with your wardrobe woes! This online styling service provides effortless styles to men every month. Tailored for the guy who's always on the go, they send 2 to 3 staple items for your wardrobe, curated by an expert stylist based on your profile. All the items in your box are always yours to keep — no need to pay more!
Want more? You can log into your account and request additional or larger packages to be sent at any time for an added fee. A stylist does all the work on your behalf so you can be the best-dressed gent in the room! And for every box purchased, they donate $1 to help children in need all over the world.
Deal: Get $30 off your first box - just pay $35! Use coupon code SAVE30.
---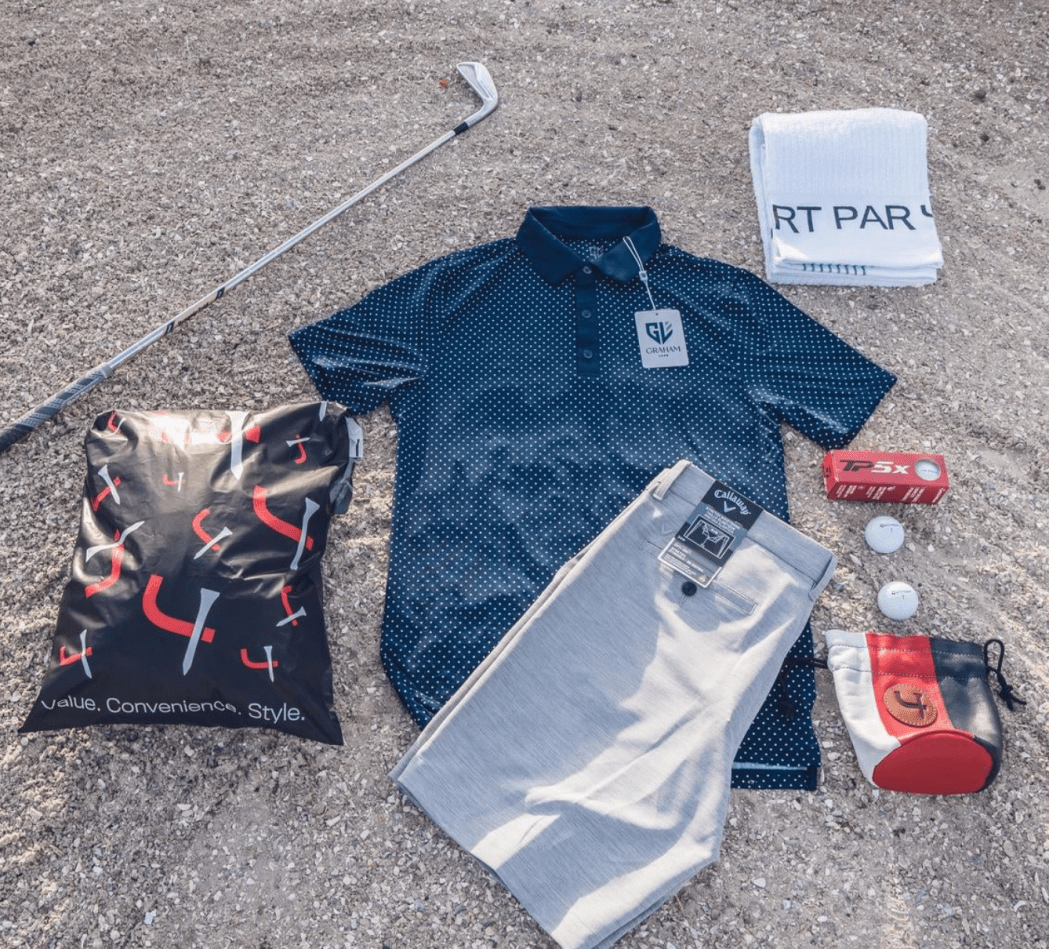 Image from: Short Par 4
Dubbed as "your personal style caddie," Short Par 4 helps its members be golf-ready with a selection of 1 to 3 pieces of stylish and branded golf apparel every month. This personal styling subscription asks you to take a style quiz upon signing up, so they can curate clothing pieces based on your personal style. You can always expect premium quality golf gear from top brands like Under Armour, Travis Mathew, Johnnie-O, Devereux, Callaway, Puma, and more!
They offer different memberships for every type of golf lifestyle — Fairway, where you can get the most bang for your buck; Executive, where you'll get premium golf brands for a fraction of the price; Magnolia, which caters specifically to female golfers; Junior, which is designed for young talents and growing golfers; and Glove Club, which sends just the gloves for your golfing game!
Deal: Get $10 off your first box! Use coupon code SP410.
---
Image from: Sovereign Code SC Club for Men
With Sovereign Code SC Club for Men, you'll never have to worry about where to get the perfect styles for every season. This quarterly subscription sends exclusive and branded apparel styled to refresh every wardrobe. They curate boxes with these three key elements in mind — fit, style, and quality! Receive 2-3 handpicked seasonal yet timeless styles directly at your door.
They have three different packages to choose from: The 'Locals' Package, which offers bold colors and prints; The 'Textbook' Package, which contains classic pieces with touches of fun novelty styling; and The 'Go-to' Package, which includes versatile styles you can wear every day. Subscribe to get updates on new releases, sales, and more!
---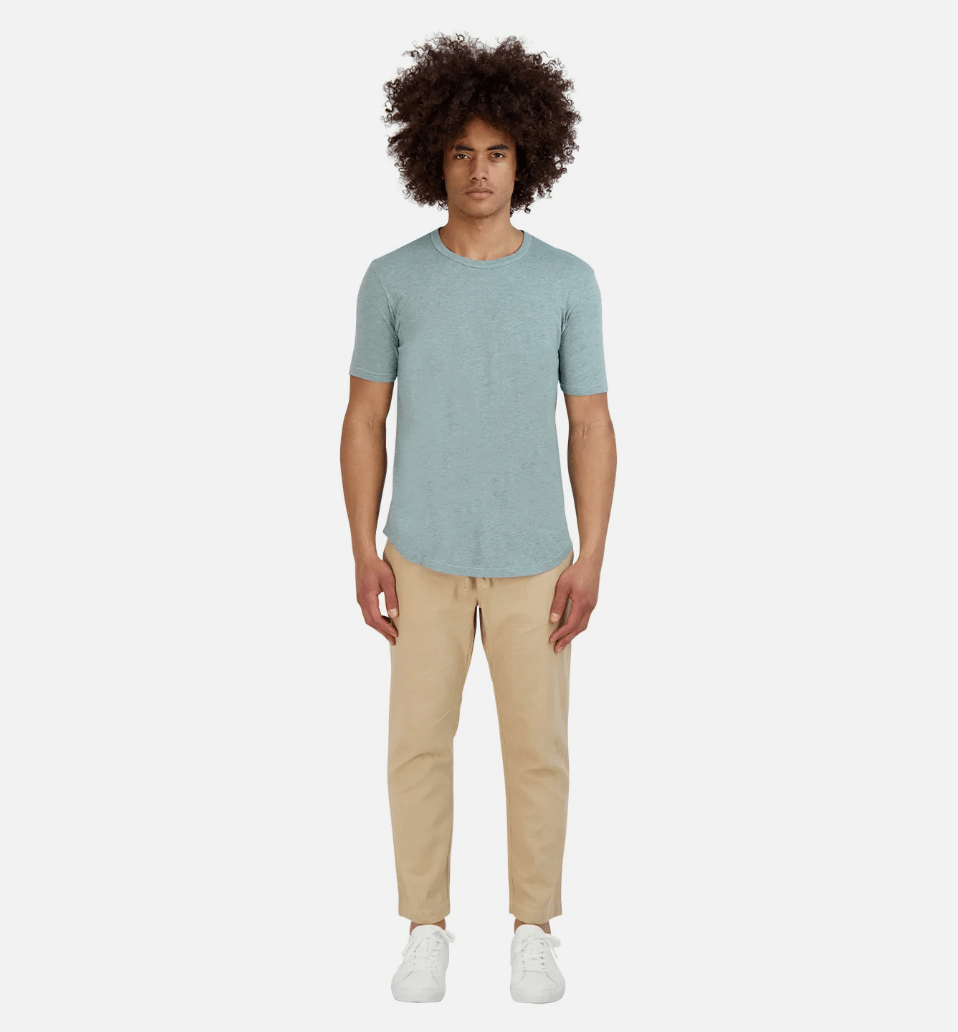 Image from: Goodlife
With Goodlife, you will never run out of fresh, plain tees to wear daily. Choose your desired fabric, style, and color, so you can replenish your closet with new tees that you actually like. There are Round Necks and V-Necks to choose from in different colors and sizes, ranging from small to XXL.
You can also decide how often a fresh tee will be delivered to your door – 1 month, 2 months, 3 months, or 6 months. Yup! That's how easy it is. Subscribers also get up to 20% off on tees, letting them save more compared to purchasing shirts in retail. Modify or cancel your subscription at any time.
---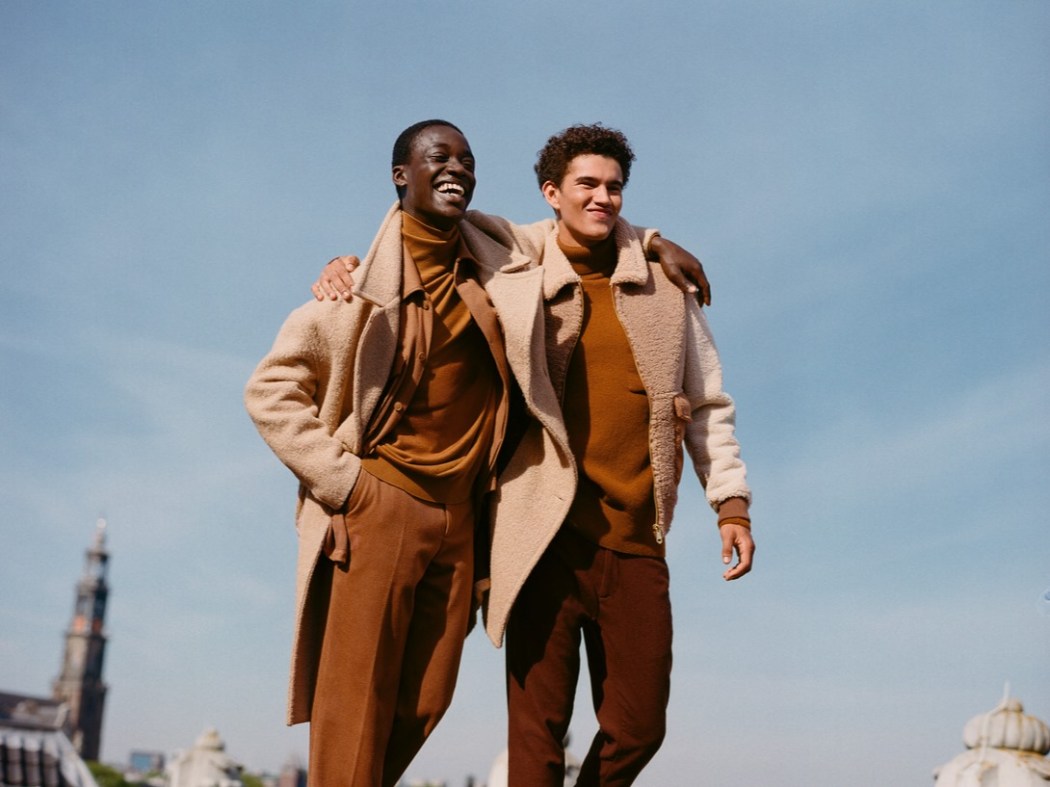 Image from: Scotch Select by Scotch & Soda
Scotch Select by Scotch & Soda offers rental of men's clothing for a flat monthly fee. Discover hundreds of styles as you browse and go through their online boutique. Build your virtual dream closet, receive three items at a time, and wear them for as long as you want. Need to refresh your style? Send back the previous ones for a new batch! To receive a box, you only need to add at least 8 items to your virtual closet.
You can even prioritize your fave styles and have them shipped ASAP. Repeat or keep — your choice! You can rent as many pieces as you want or purchase your fave styles at up to 65% off the retail price. Need not worry about the cleaning process! They are in charge of dry cleaning and ensuring that every garment is clean and in excellent condition.
---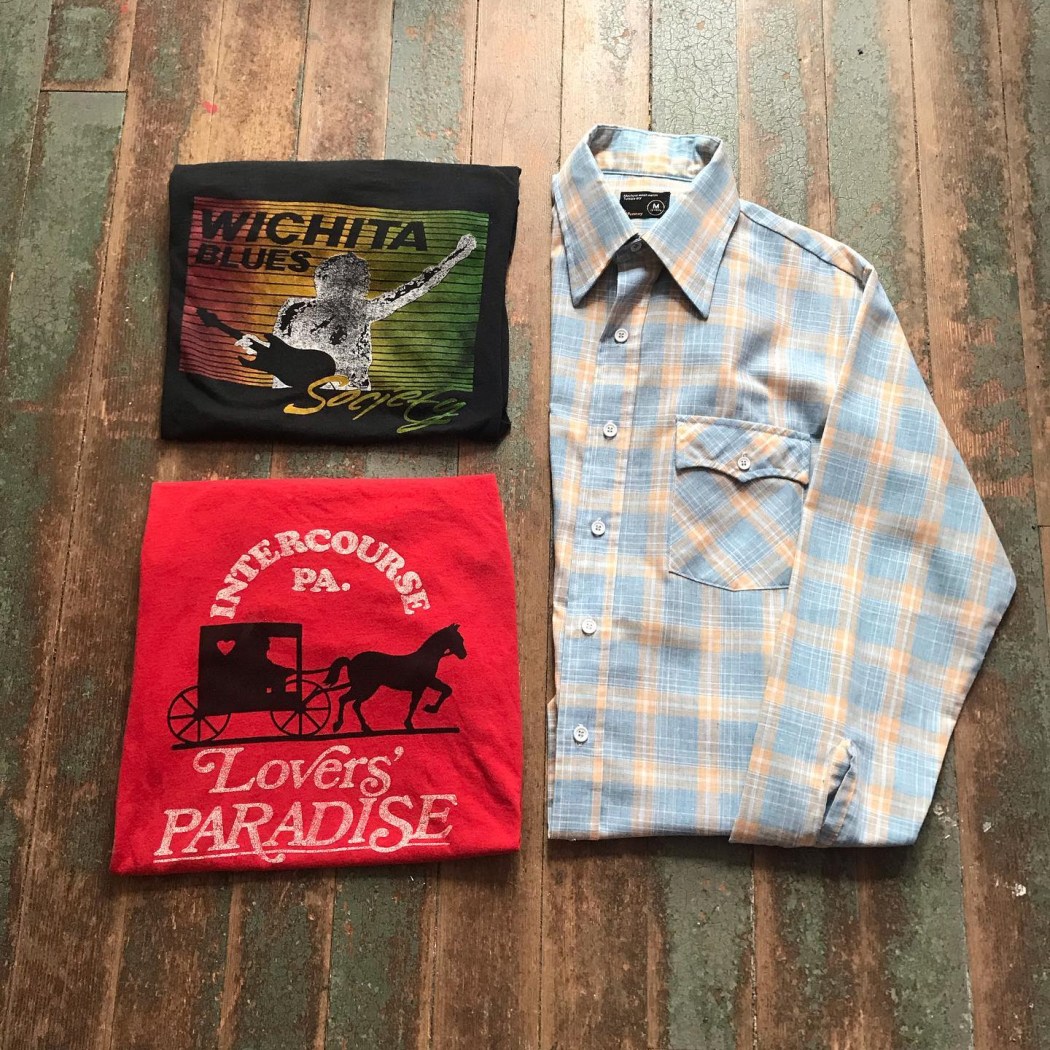 Image from: Comma Vintage
If you find it hard to let go of old and classic style or vintage fashion, Comma Vintage is here to help you out! It is a quarterly subscription delivering vintage menswear straight to your door. You'll be asked to fill up a survey inquiring about your size and body type so they can find the best fit for your body and lifestyle! Receive 1, 2, or 3 vintage menswear along with 2 or 3 accessories and artifacts, plus a personal note detailing all the items inside your package.
Clothing includes pre-shrunken flannel shirts, thick wool sweaters, graphic sportswear, and hard-worn workwear. Wearables are of high construction, fabric quality, and truly vintage. These fashion finds are all American-made clothing from legendary brands such as Levi's, L.L. Bean, Pendleton, Nike, and many more!
---
Image from: Shinesty
Shinesty offers ball hammock pouch underwear for men! They'll send you the most supportive underwear each month with designs that are exclusive to the subscription. Choose which style matches your preference (boxer brief, boxer brief with fly, long boxer brief with fly, briefs, or trunks), as well as the patterns that you would like to receive – classic, wild, or a surprise! These underwear are made from micro modal and spandex, making them lightweight, comfy, and breathable.
Members can also save up to 35% per pair on men's underwear, plus free shipping all the time! Aside from the softest underwear you can put your manhood in, this brand also offers men's clothing. You can shop for tops, bottoms, suits, pajamas, and accessories.
Deal: Get $10 off on $30+ orders! Use coupon code HELLOSUB10.
---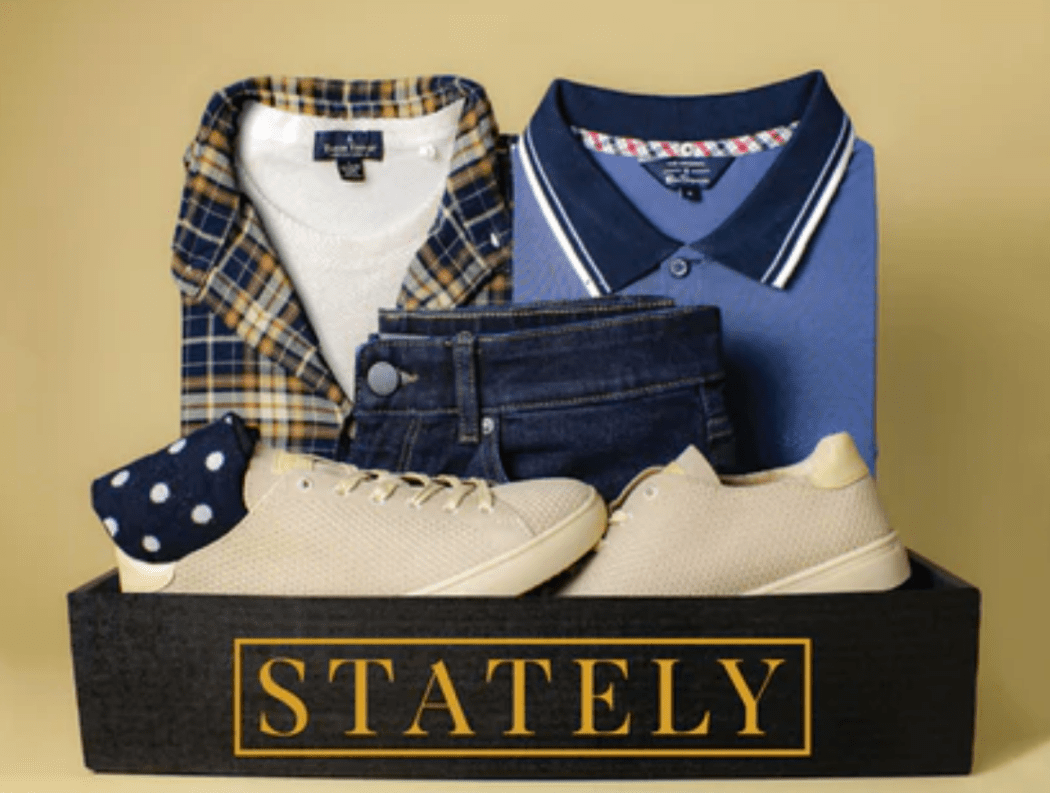 Image from: Stately
With Stately, it's easier to find outfits without the hassle of lining up at department stores by delivering fashion pieces straight to your home. Pay one low price for stylist-curated outfits you can wear on any runway, whether in the office or at home! Take a style quiz (with questions about your style and fit), so they can suggest the best outfits for you.
Choose from four subscription plans they offer; Sharp, which includes an assortment of 3+ pieces; Luxe, which contains a variety of 5+ pieces; Regal, which gives you a selection of 7+ pieces; and Presidential, which comes with white glove service to give you premium, personalized looks. No styling fees, no hidden charges! The entire box is yours to keep. Plus, shipping and exchanges are free! Some of the top-tier brands they featured are Tommy Hilfiger, Calvin Klein, Perry Ellis, Penguin, and Hudson.
Deals:
Get a bonus apparel (worth $100) with your first box! Use coupon code BONUS100.
Get a bonus apparel (worth $75) with your first box! Use coupon code STBONUS75.
Get a FREE Premium Watch valued at over $100 with your first box! Use coupon code FREEWATCH.
---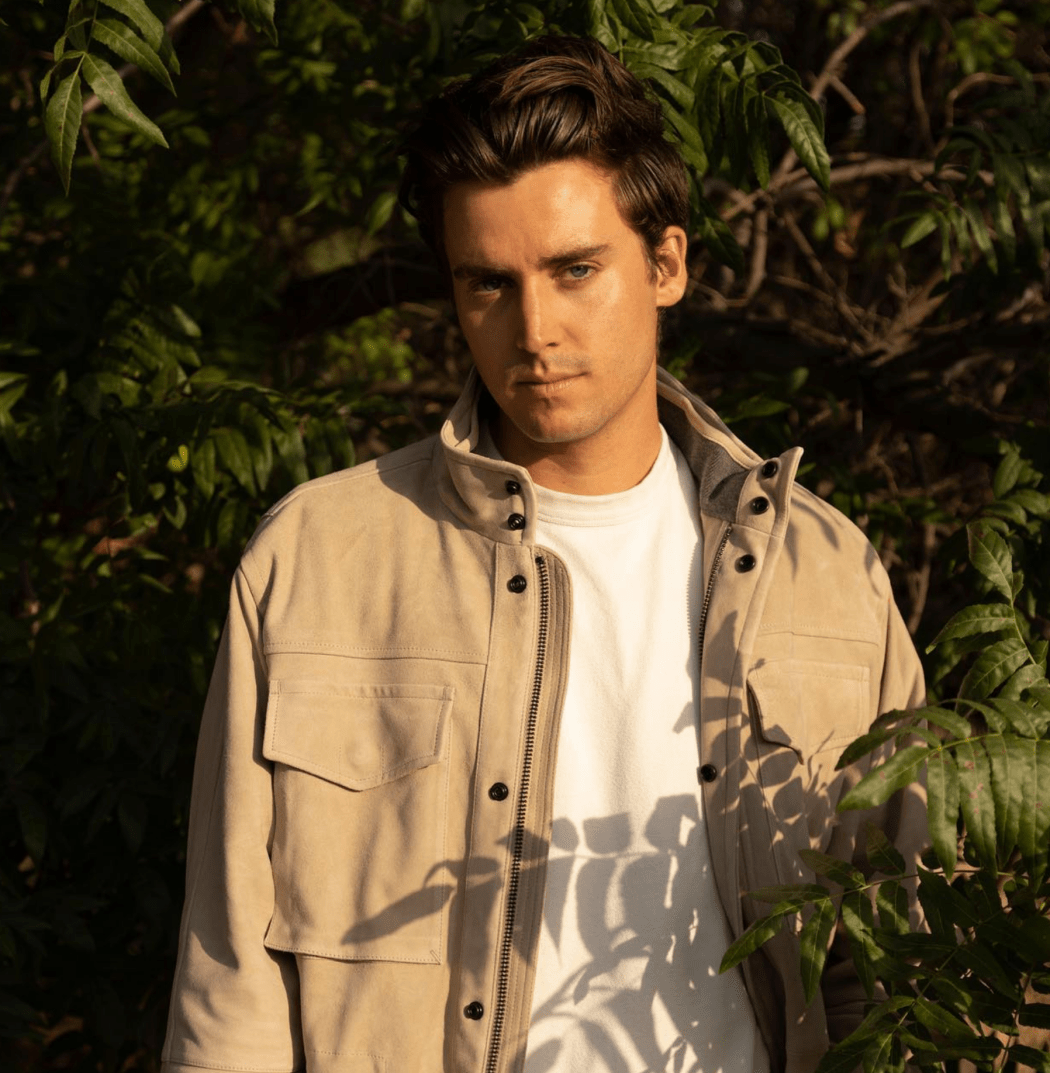 Image from: Vince Unfold
Elevate your style effortlessly with Vince Unfold, a clothing rental subscription that caters to men. Say goodbye to the fashion rut and embrace an unlimited wardrobe that adapts to your every need. Upon joining, you'll embark on a style journey like no other, curating your personal Edit from a carefully curated selection of 10+ styles that speak to your unique taste and personality. They've also got you covered with complimentary shipping, making it even easier to explore new trends, express your unique personality, and always look your best. From dapper suits to casual-cool ensembles, each delivery ensures you're equipped with the perfect outfit for any occasion.
Deal: Get up to $80 off on your first TWO months - that's $40 off each month for two months! Deal applies automatically, just visit and subscribe.
---