If you're a fashion-forward woman, women's clothing subscription boxes can be a game-changer for keeping your wardrobe fresh and exciting. Whether you prefer personalized recommendations or handpicking your own pieces, these subscription services offer a fun way to stay on top of the latest trends and to keep you looking your best – all without the hassle of department store shopping or the cost of buying new clothes at full price every month.
Show More (11 items)
With a subscription to a clothing, fashion, or style box, you can skip the shopping trip and have the best outfits delivered right to your doorstep. Whether you're looking for office wear, date night ensembles, or weekend casuals, these subscription boxes offer fashion choices that align with your individuality. Some subscriptions require you to fill out a style profile, while others let you choose the pieces that fit your fashion sense. And if you're worried about cluttering your closet, some boxes even offer rental subscriptions. With so many options to choose from, you can stay stylish and on-trend without sacrificing your valuable time.
To save you time and effort, we've done the research and narrowed down the top 16 best women's clothing subscription boxes just for you. Use it as your starting point to discover the subscription service that best fits your fashion style!
The Best Subscription Boxes for Women's Clothing!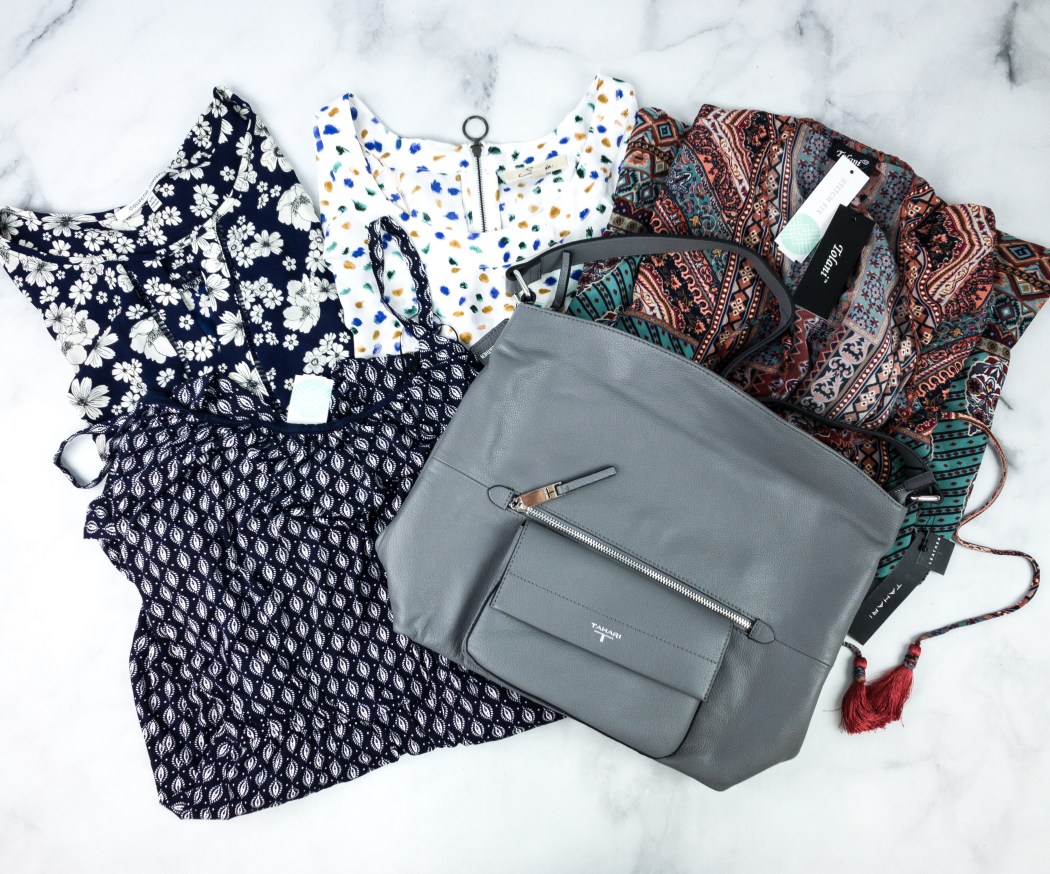 Image from: our review
Stitch Fix is like having a personal stylist, except that you don't have to leave the house and just wait for your new clothes to arrive in a box! They send up to five clothing items just for you based on the style profile you fill out upon signing up, including the style, budget, and other specifics. You can either work with one of their expert stylists to have items selected for you, or you can browse through your personalized store, Stitch Fix Freestyle. From athleisure to casual to workwear, they include the best brands to suit different tastes!
This subscription now carries premium brands such as Kate Spade, Rebecca Minkoff, Equipment, and many more! Also, there are no coupons for Stitch Fix, but if you hit the jackpot and keep everything, you save 25% on your whole fix! And just in case there's something that doesn't fit you or something not in line with your fashion sense, you can return them without additional cost.
Deal: Get $20 off your first Men's or Women's fix! Deal applies automatically, just visit and subscribe.
---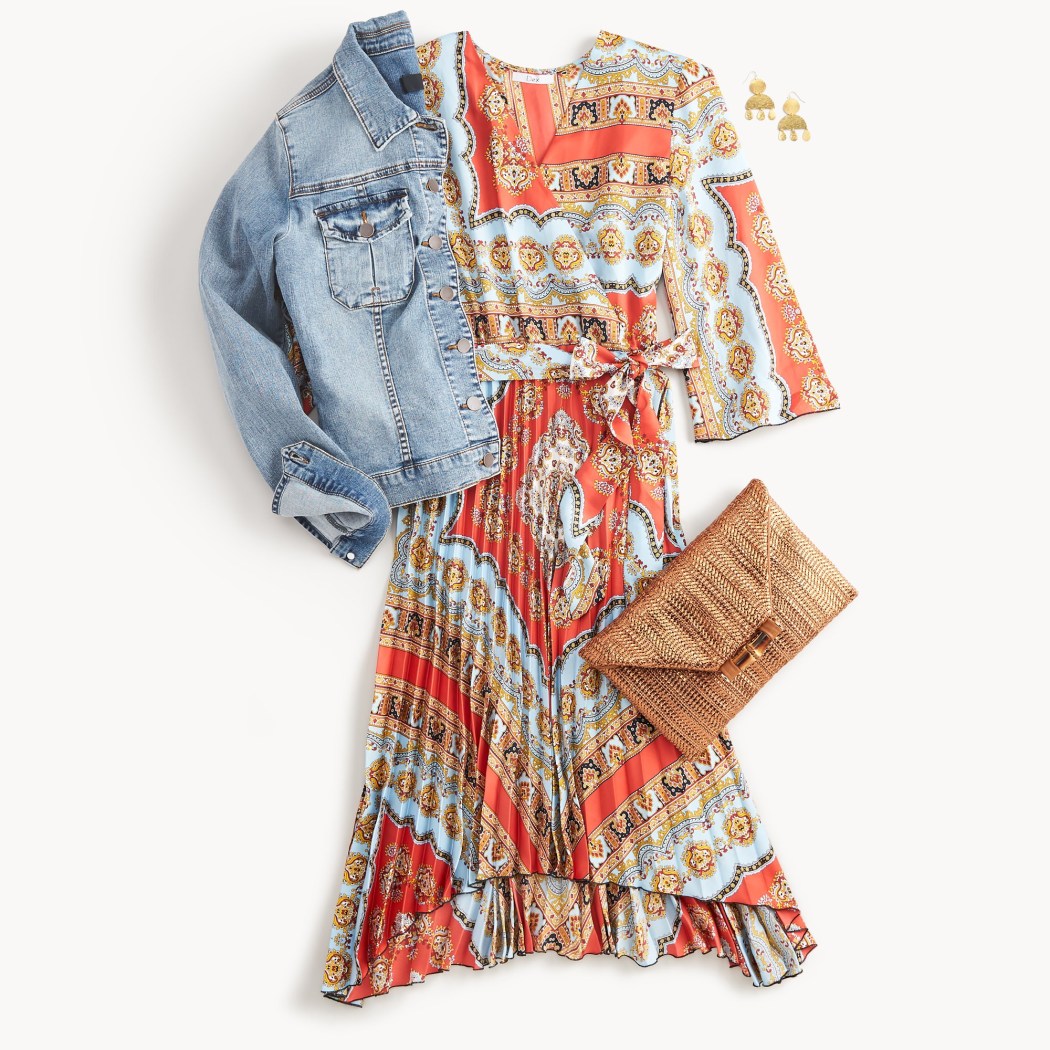 Image from: Wantable Style Edit
Try, try, and try until you find the perfect style! Wantable Style Edit allows you to find your best style with 7 items in every box, including clothing, accessories, and jewelry. They have a style editor who chooses your clothes based on your style profile, which comes with info about your size, fit, unique style, and price preferences, so be thorough with your answers and leave notes to help the stylist create the perfect box. Try everything at home for 5 days, and keep what you love, return what you don't.
The clothes they offer come in sizes XS-3X, so this subscription is really for everyone! Some of the premium brands they partner with include Hudson, Cupcakes & Cashmere, Kensie, Kut From the Kloth, Lyssé, Onzie, Beyond Yoga, Wear it to Heart, Rhone, and Alternative Apparel. Plus, more to discover!
---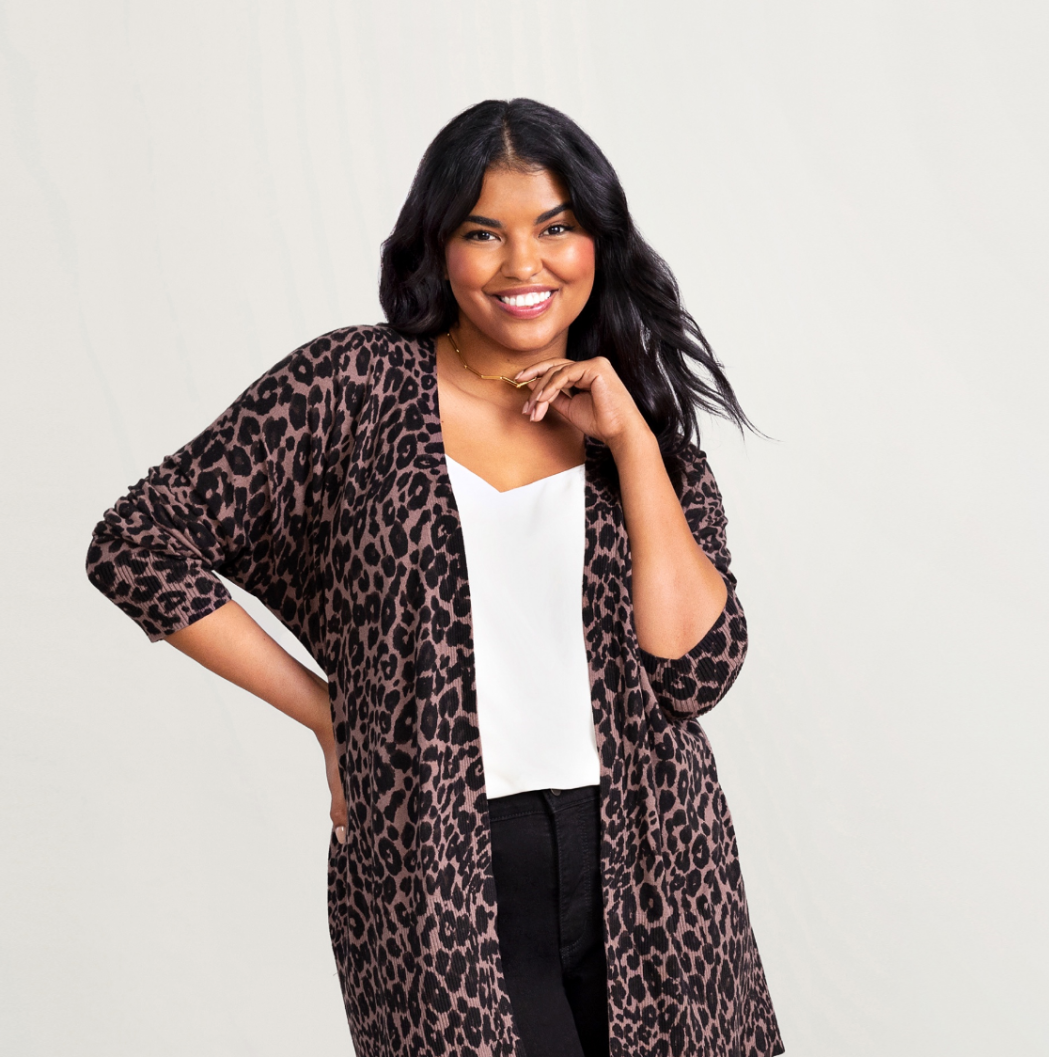 Image from: Gwynnie Bee
Discover and enjoy clothing options without limitations. Catering to sizes 0 to 32, Gwynnie Bee offers a wide range of styles to ensure you never wear the same outfit twice! There's no limit on how many items you can add to your virtual closet, so be sure to add your favorites. You'll always get the latest trends in fashion, allowing you to discover more styles. Keep the clothes for as long as you'd like, and get a new set once you have returned the previous items! Wear and repeat or wear and keep – your choice.
If you fall in love with an item and know you have to keep it, you can get it at a discount off the retail price! What's even cooler is you can also prioritize the items that you wish to receive next. Explore more styles from brands they feature, including Vince Camuto, Anne Klein, Bobeau, EShakti, London Times, Karen Kane, Taylor, and more!
Deals:
---
Image from: Nuuly
Discover something new and surprising about yourself in the best possible way with Nuuly. This subscription wants you to get creative with what you wear on a daily basis and not just on special occasions! They let you choose six items to rent from their growing collection of clothing styles so you can dress up. It's totally up to you if you want to receive only dresses or a mix of tops and bottoms.
They even include pieces from popular labels to up-and-coming designers and everything in between. They also carry pieces from their own Anthropologie, Free People, and Urban Outfitters family of brands. Fell in love with a piece? Not a problem! You can always buy what you love. Plus, they offer free shipping and returns – no hidden fees!
---
Image from: Prime Try Before You Buy
Prime Try Before You Buy (previously Prime Wardrobe) is one convenient way to find outfits that best suit your style without actually leaving your home. Just tell them about your style, and a personal stylist will pick pieces based on your taste and budget. Whether you need outfits for an everyday look or a girl's night out, you can find your style from hundreds of clothes, shoes, jewelry, and accessories without the need to step outside!
Preview what your stylist picked out for you and choose 8 pieces to include in the box from your stylist's picks. And because this subscription works on a try-before-you-buy model, you can try it all at home for 7 days. You can choose to keep the ones you love and return what you don't, shipped free with an included prepaid label. Conveniently bid goodbye to department store shopping because with this subscription, shopping for outfits becomes a breeze!
---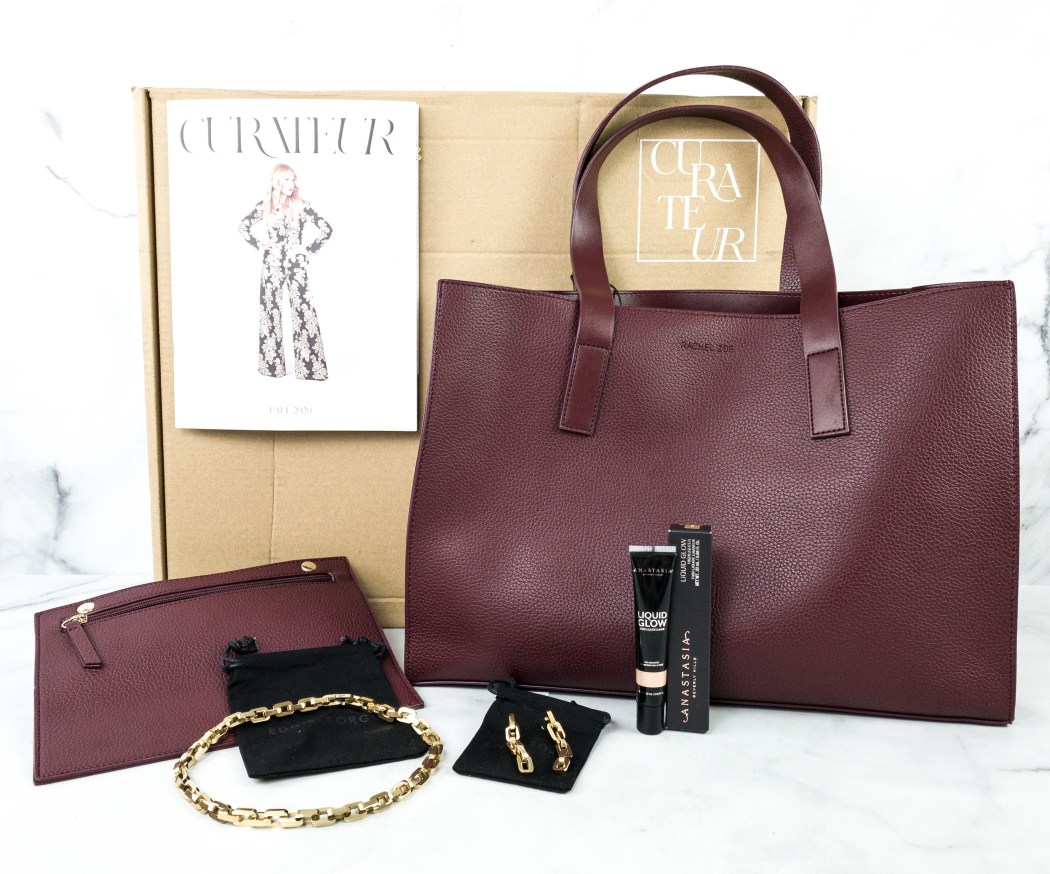 Image from: our review
CURATEUR is a lifestyle subscription that curates apparel, bags, accessories, and the like so you can experience a premium styling service in just a box. At just a hundred dollars per month, you can get glamorously dressed and styled for every season without breaking the bank! They'll send you 5 lifestyle and practical items from the fanciest and most sought-after brands to update and upgrade your wardrobe and style, with a total value of over $400.
Choose which plan to subscribe to — annual (Icon) and seasonal (Star) — to work your best style every quarter and unlock exclusive member benefits. Plus, unlimited access to members-only Shoppe year round! Subscribers even get first dibs on the latest, on-trend products in the fashion and beauty scene. Never fear! All items are curator Rachel Zoe-approved.
---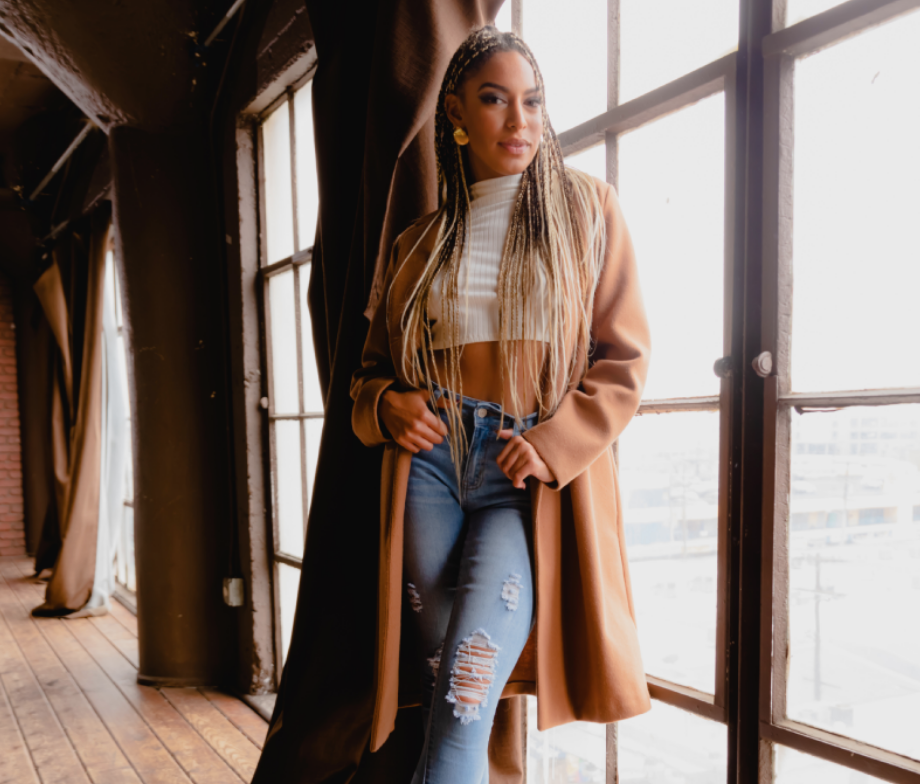 Image from: Shiekh Monthly Access
A fashion subscription service, Shiekh Monthly Access makes it fun and easy to upgrade your closet with great fashion staples. They curate outfits based on your unique personal profile with your style and preferences in mind, plus the latest trends in fashion. Simply fill out a style quiz for them to get to know you a little better. It includes questions about the brands, colors, and prints you wear, the celebrity style that inspires you, and more. They'll take it from there!
Each package comes with a full outfit, including a pair of shoes, clothing, and accessories! You also have the freedom to choose to receive orders monthly, bi-monthly, or quarterly. Expect stylist-curated pieces delivered right to your door, whether it's leisure wear, night-out attire, everyday casual, workout gear, or all!
Deal: Just pay $29 for your first month! Deal applies automatically, just visit and subscribe.
---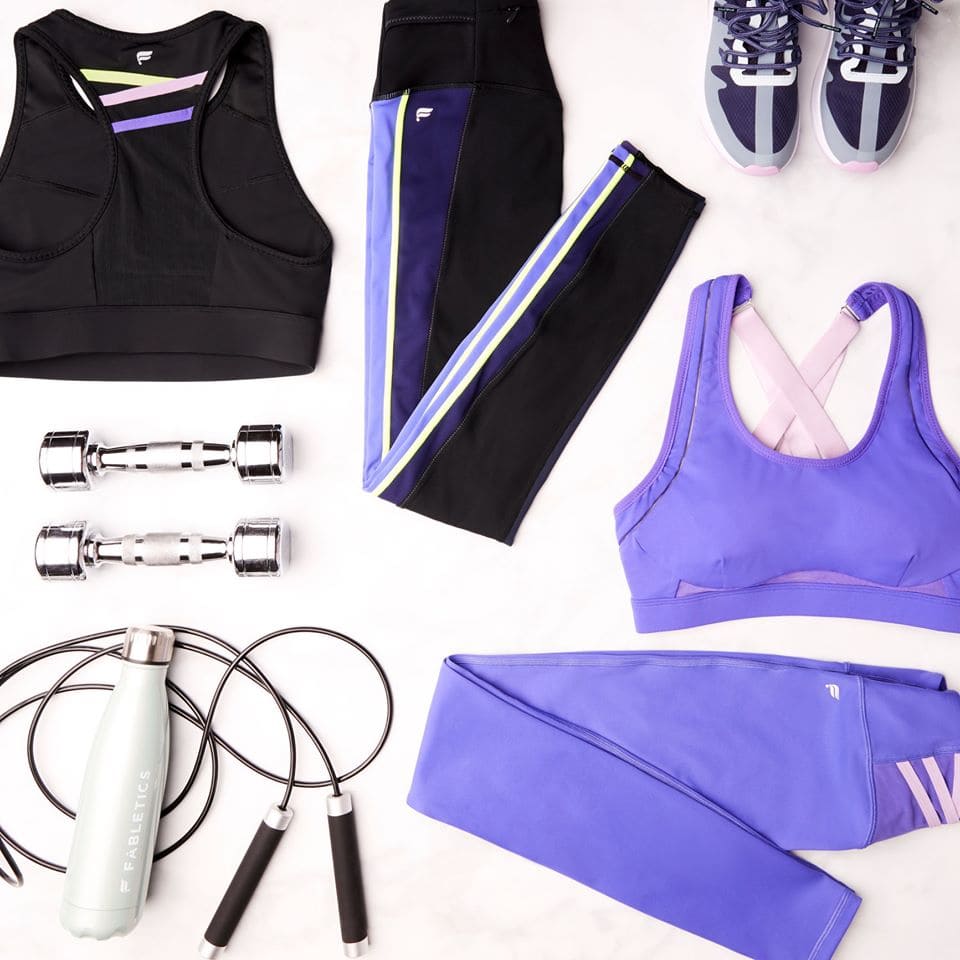 Image from: Fabletics
Fabletics inspires you to stay active and healthy with comfortable clothing for your workout. This activewear/athleisure subscription offers hundreds of on-trend designs and colors made from high-quality fabrics at an accessible price, and Kate Hudson – an actress, author, and fashion entrepreneur, is one of the co-founders! Simply take their quick lifestyle quiz to be matched with personalized outfits that best suit your workout routines.
As a member, you'll unlock member-exclusive collections at sizes that work with all body shapes, plus returns and exchanges are free within 45 days. Expect the best activewear, at 20-50% off, each month directly to your door or skip a month. You also have full access to the Fabletics FIT App, where you can watch and move along with trainer-led, on-demand workouts. Exclusive VIP perks also include early access to new launches, cash rewards, free gear, discounts, and more. ICYMI, Lizzo's size-inclusive shapewear, Yitty is also under Fabletics, featuring pieces in sizes 6X to XS.
Deal: Get 2 pairs of leggings for just $24! Use this link to get the deal. Valid to new subscribers only.
---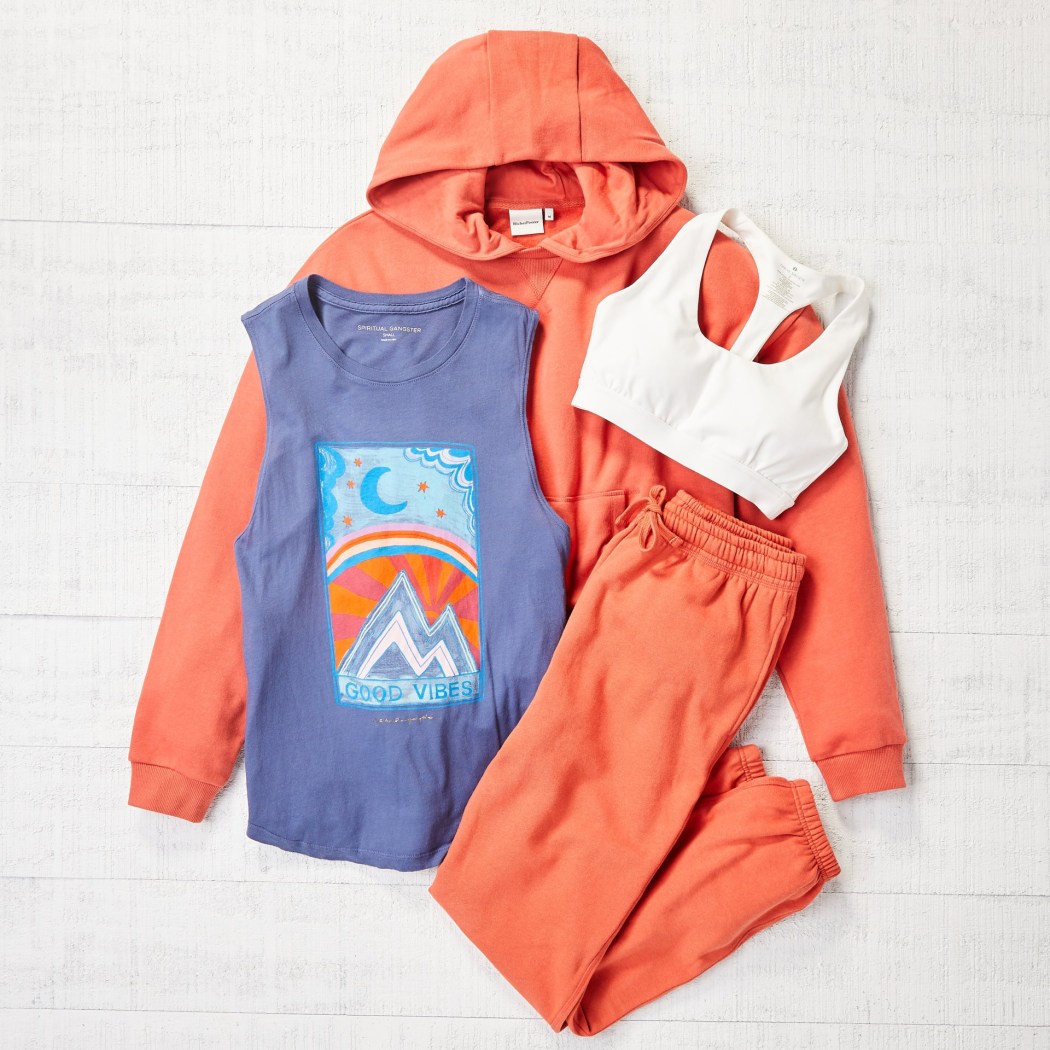 Image from: Wantable
Wantable Active Edit is a personal styling service that combines technology and stylists to handpick the perfect fitness apparel based on your budget, size, activity level, and preference. Upon signing up, you only need to take a style quiz, which includes questions about the colors you prefer and your usual workout activities. If you wish to leave a specific note for your stylist, there will be a space at the end of the quiz. It's a great chance to let your stylist know if you have any special requests for a particular order!
Every Edit includes 7 fitness, active, or cozy loungewear pieces picked out just for you by a fitness fashion expert or stylist, with each item generally costing $30-$70 per piece. You have 5 full days to try everything in the comforts of your home and decide which ones to keep in your wardrobe or send back to them with no extra cost. You only pay for what you keep!
---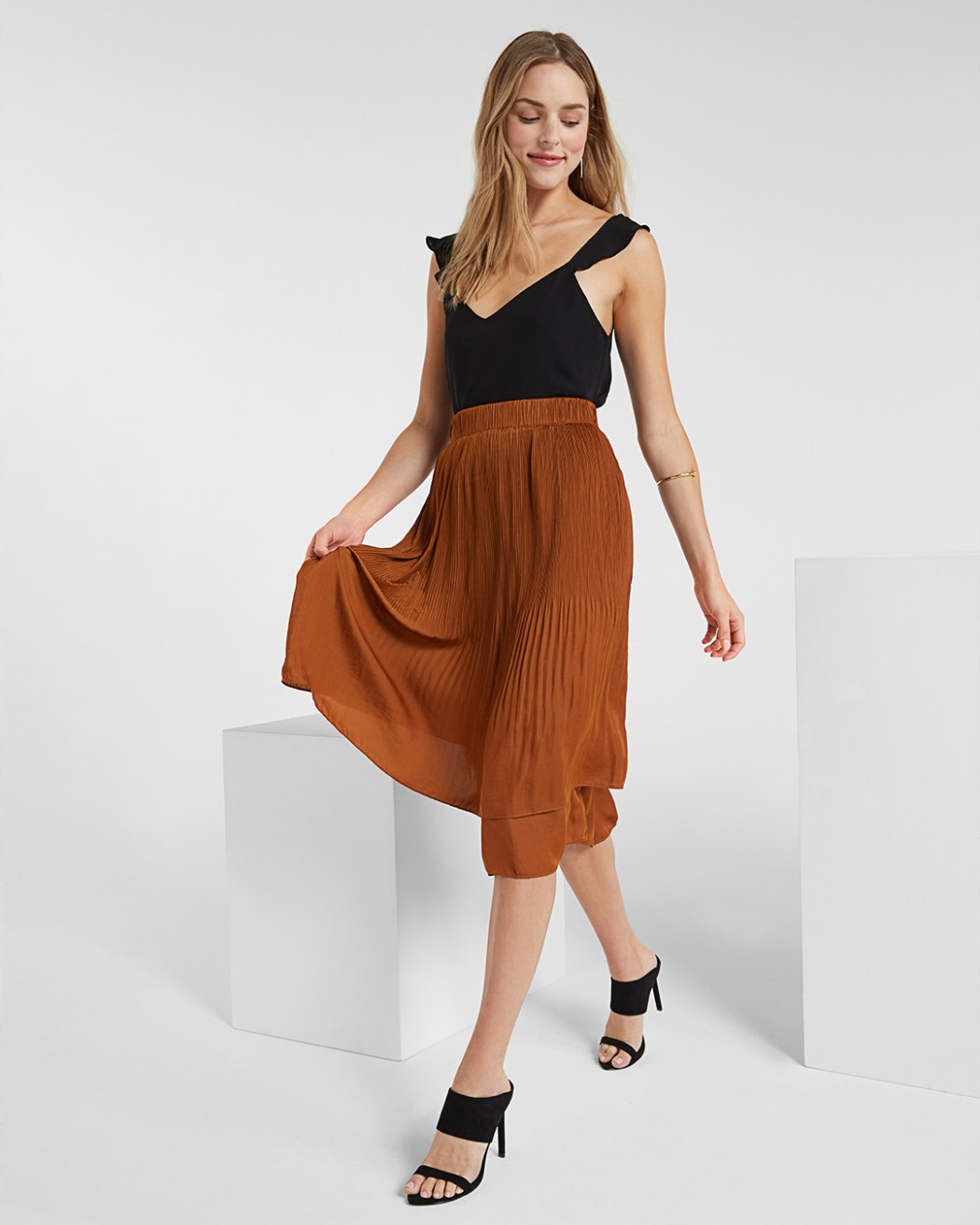 Image from: Haverdash
Haverdash is a clothing rental subscription that lets you browse and explore a wide range of styles as you build your own virtual closet without much effort. You'll have unlimited access to the latest looks for one flat fee, with new styles added weekly! You'll get 3 pieces from your virtual closet, delivered directly to your door, and you can wear them as much as you like.
Ready for the next fresh batch? Just send the previous ones back in, and they'll take care of the rest for you! You can even prioritize what you want to be delivered first. And if you fell in love with a piece, you can purchase it at a discounted price. It's one clothing subscription to keep in without the hassle, providing you with different styles for any day or occasion, so you never have to wear the same thing twice!
Deal: Get 20% off your first month! Deal applies automatically, just visit and subscribe.
---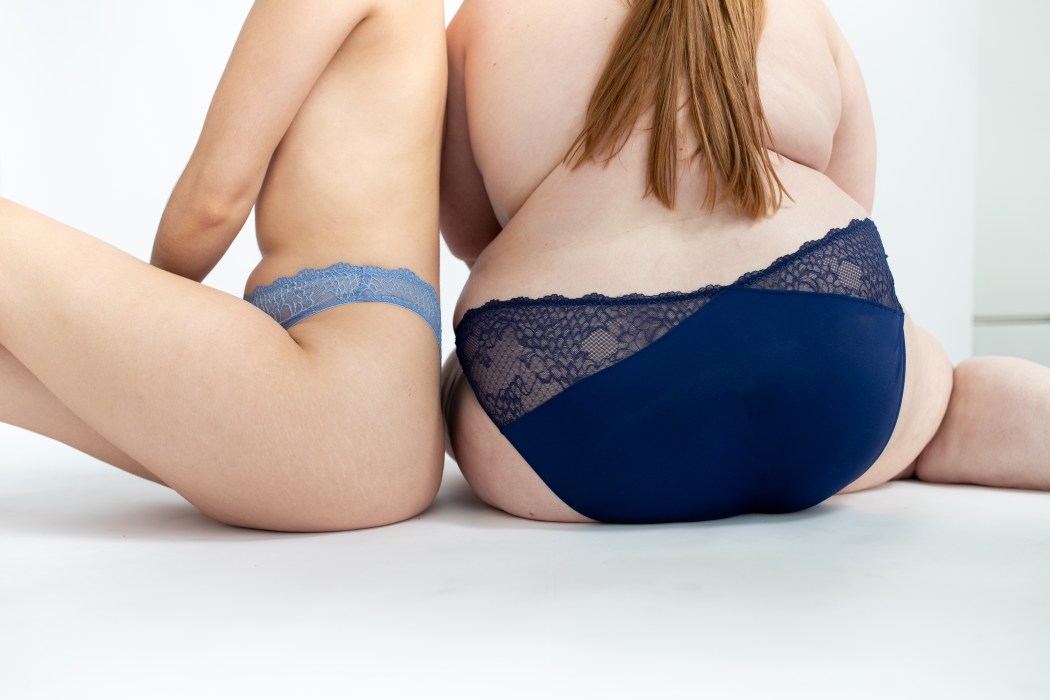 Image from: Underclub
Underclub leaves a sexy and sultry impression with every fancy under-things they send straight to your door. Catering to sizes XS-4XL, this unique and cheeky subscription is ideal for every woman! Decide if you want Bralette Sets or Underwear Bottoms and choose which plan to subscribe to – Luxe Plan or Signature Plan – for more time looking good and feeling confident about your body!
There's just a brief style quiz you need to answer, so a stylist can help find the best pieces for you. It asks about your style, the colors you prefer, the prints you wear, and the underwear shape you like (thong, tanga, bikini, etc.). You can also leave notes to your stylist if you want to, and that's it! You'll surely get an underwear drawer upgrade with beautiful brands and styles from this subscription!
Deal: Get $10 off on any underwear subscription! Use coupon code XTRA10.
---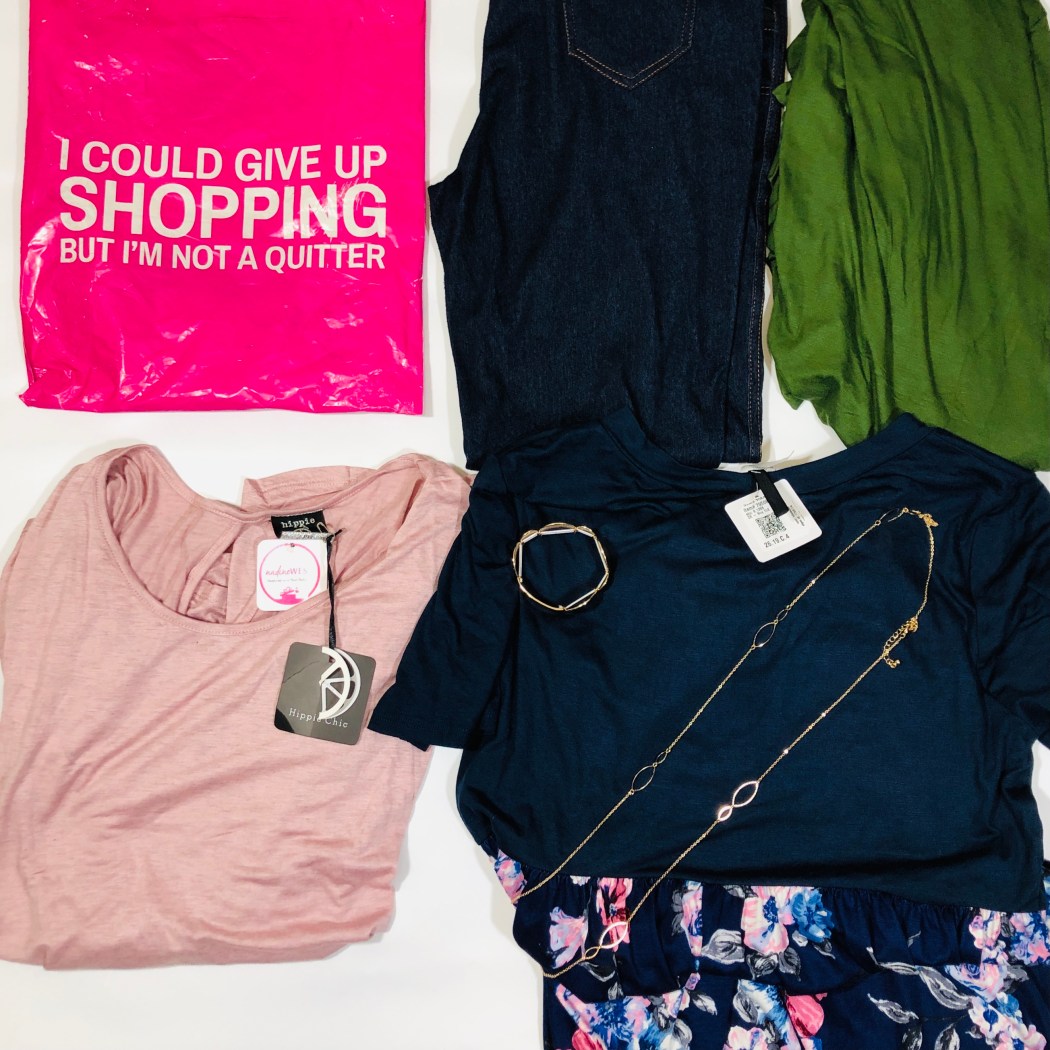 Image from: our review
With Nadine West, it's all about you! This fashion service provides personalized items so you can enjoy unique and affordable pieces to wear every day. Take a quiz to let them know your preferred style, and they'll send you a custom package straight to your door every month to unbox. It includes 4-6 items like tops, bottoms, dresses, a couple of jewelry pieces, and other accessories, as well as seasonal pieces that you can try in the convenience of your home.
No more unnecessary crowding of your wardrobe because you only keep and pay for the items you love and send back what you don't! Based on the items you intend to keep, their expert stylists learn more about your existing tastes, thus, helping you discover new styles each month — no fees, no hidden costs. It's that easy!
---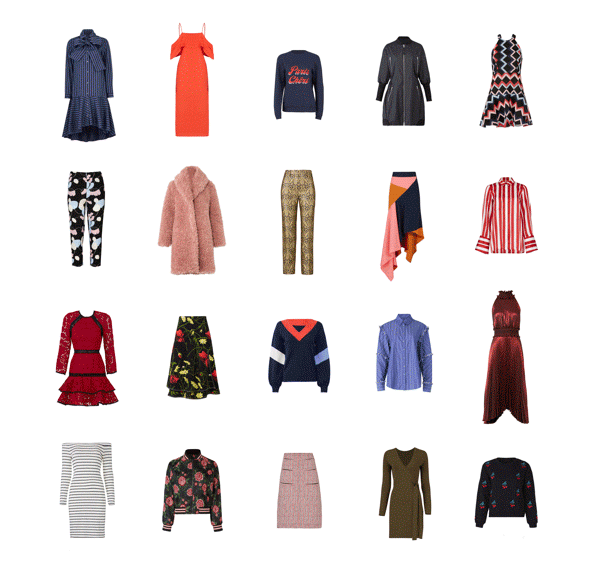 Image from: Rent the Runway Unlimited
Rent the Runway offers stress-free styling. There are thousands of styles available, which allow you to dress up like your favorite models or Hollywood A-listers on all occasions! Whether you need a once-a-month style change or weekly wardrobe update, you can easily do so. Based on your plan, you get to receive one (1) shipment, two (2) shipments, or as many as four (4) shipments a month.
You can rent 4, 8, or 16 items (4 at a time), which can be chosen from the entire selection of designer styles. You can also send a style back anytime to choose something new. They even handle the boring stuff for you, like dry cleaning the clothing, so you don't have to. There are always new styles to wear — just swap and repeat!
Deal: Get 10% off on your first month of a TEN-item plan OR 20% off Reserve Rental (one-time rentals) order! Use coupon code GETDRESSED.
---
Image from: UrbaneBox
For busy women who are always on the go, UrbaneBox is your solution to any of your wardrobe woes. They'll send you stylist-selected outfits when you need them! Just tell them your style preferences by creating a profile, and they will curate a box with personalized selections delivered straight to your door. You'll have a stylist assigned to your account so you can leave requests or questions and be the best-dressed person in the room!
There are 2-3 wardrobe staple items in every package, and everything in it is yours to keep forever. Boxes are shipped every month, and in case you want additional clothes or packages sent to your door, all you have to do is log into your account and request additional or larger packages for an added fee! On top of it, they donate $1 for every box purchased to help children in need all over the world.
Deal: Get $30 off your first box - just pay $35! Use coupon code SAVE30.
---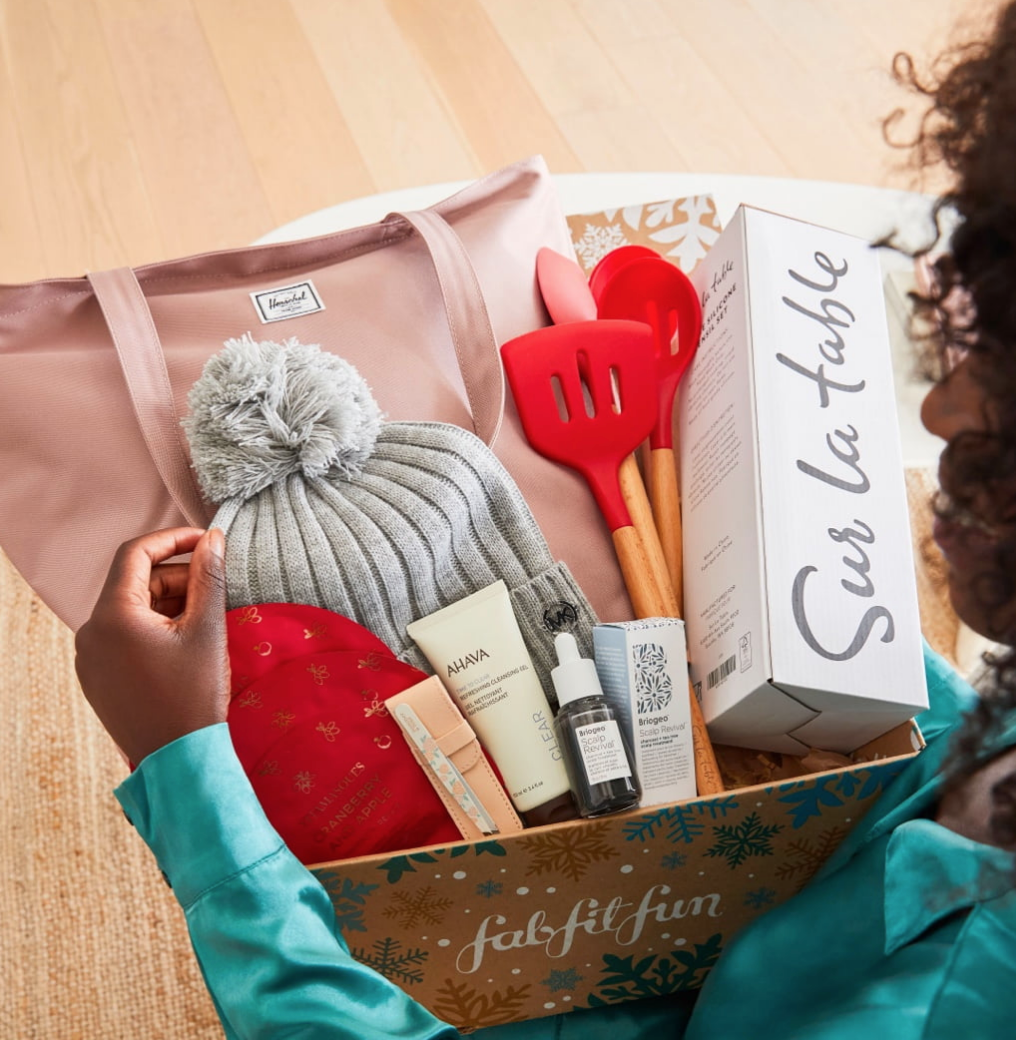 Image from: FabFitFun
FabFitFun sends premium products straight to your doorstep four times a year! It sometimes includes fabulous clothing and accessory pieces as a choice (customize most or all of your boxes!), along with beauty, fitness, wellness, and home items. Love surprises instead? You can definitely keep everything in the box as a surprise!
Every box is curated by experts with 6-8 high-quality products, all full-sized and seasonally appropriate for your satisfaction! Members also get access to year-round flash sales with new items up to 70% off, as well as other exclusive offers. Expect items from brands like Michael Kors, Kate Spade New York, and more!
Deal: Take $10 off your first box. Use coupon code FAB10.
---
Image from: Le Tote
With Le Tote's fashion subscription service, all you need to do is pay a monthly flat membership fee and enjoy wearing the pieces before you return and repeat! They style your tote based on an easy questionnaire upon sign-up, but you can still change items and decide what actually ships. The number of items in each tote depends on what membership plan you have. The Most Popular Plan includes 4 clothing items in each box, whereas the Best Value Plan sends you 3 clothing pieces and 2 accessories per month!
You'll always find your style with their constantly rotating closet! Some of the brands they carry include Vince Camuto, French Connection, Calvin Klein, Nike, Kate Spade, and Nine West. Wear clothes and accessories as many times as you want, and if you plan on keeping anything, you'll only pay half of the retail price, which means more savings!
Deals:
Get 50% off two months subscription! Use coupon code HELLO50.
25% off your first month of unlimited apparel and accessories! Use coupon code HELLOSUB25.
---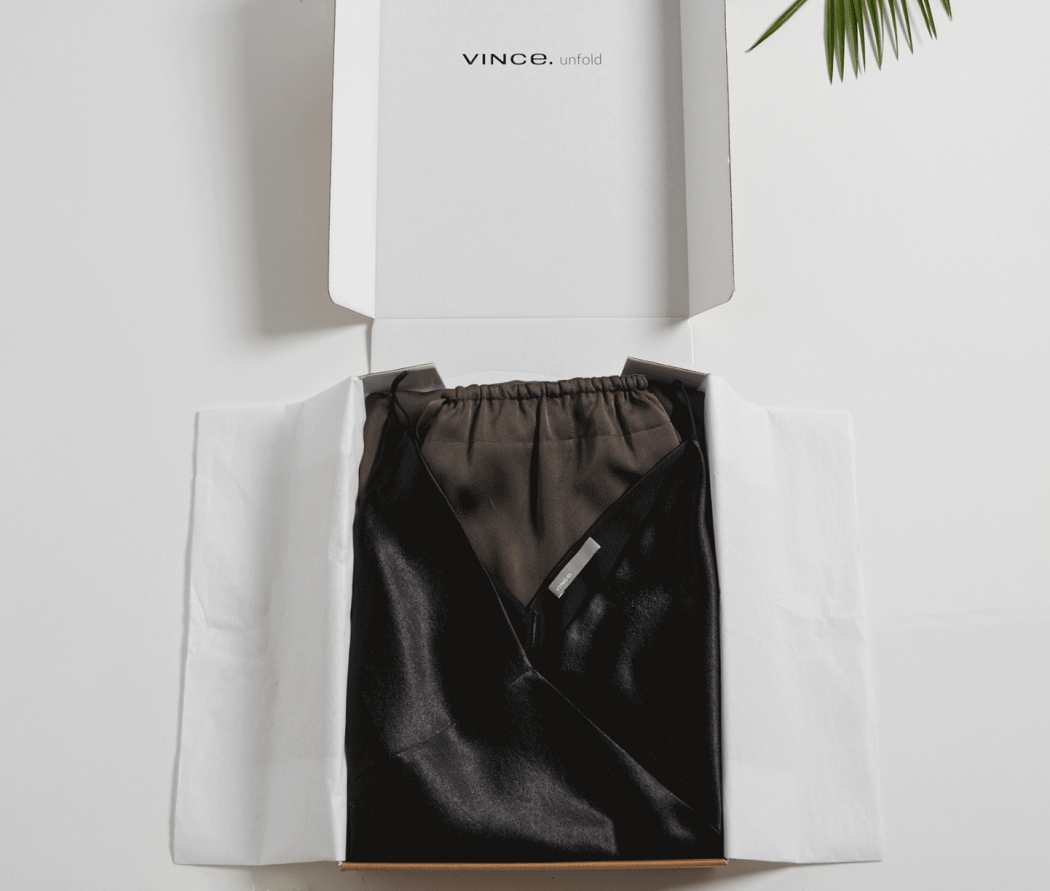 Image from: Vince Unfold
Vince Unfold offers unlimited access to new styles and trendy pieces through a clothing rental service for men and women. For a flat monthly fee, subscribers can curate their personal Edit with 10+ styles that reflect their unique preferences, receiving a delivery of four carefully selected pieces at a time. With wear and return convenience, free shipping both ways, and a focus on personalized fashion, Vince Unfold revolutionizes your wardrobe experience, providing limitless style possibilities without the commitment of ownership.
Deal: Get up to $80 off on your first TWO months - that's $40 off each month for two months! Deal applies automatically, just visit and subscribe.
---
And there you have it, the best clothing subscription boxes for women!
Take a peek at our full list of the best subscription boxes to find more!