Sometimes, everyone needs a little booze to help relax our tired minds and body. If you're a little-not-so-fanatic of bartending but really want to get your booze on, then these perfectly concocted cocktails and wines might be right for you. Whether you're at home or outside, you can easily pop a can or crack a glass open to sip delicious and flavored spirits. Never mind the corkscrew because we'll give you canned or by the glass! Pick the perfect cocktails or wines, and it will be delivered to your door.
Have a fun time drinking as we give you a list of the best cocktails and wines – canned or by the glass!
Best Canned Wine & Other Delicious Sips or By The Glass!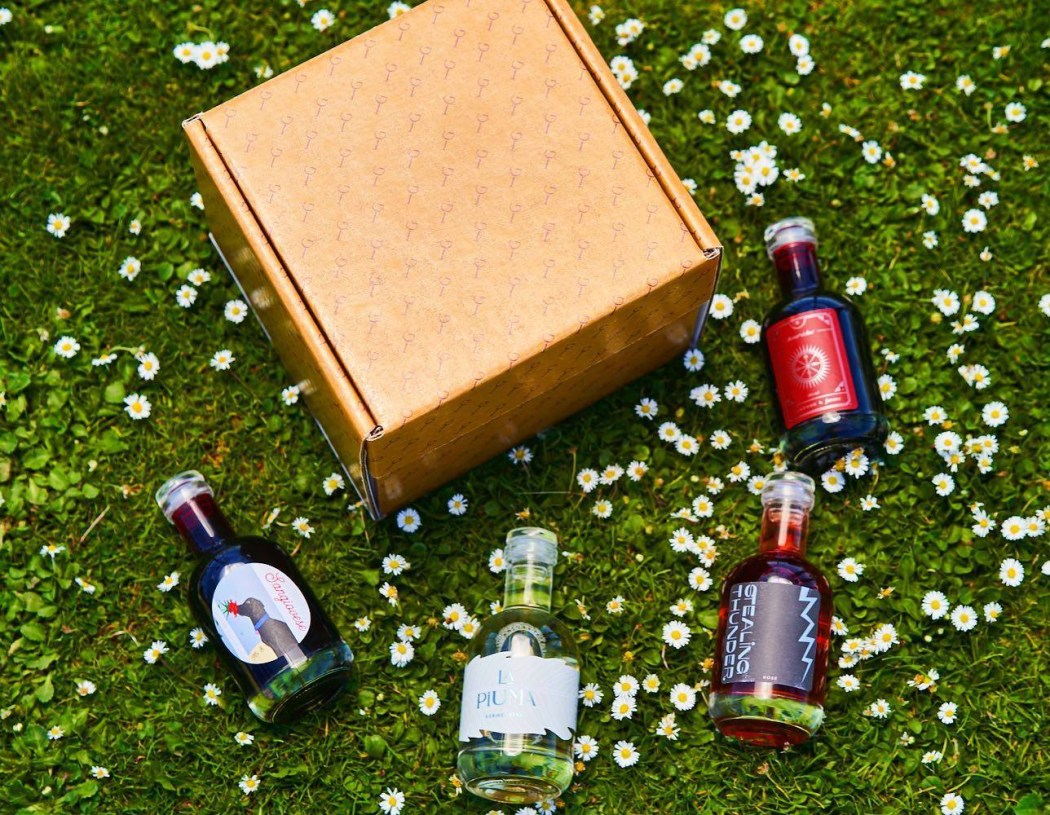 Why We Love It: Treat yourself to some good wines through In Good Taste Wines. Discover a diverse selection of wines in single glass bottles. Each tasting flight contains 8 unique 187ml mini bottles that feature a region, style of winemaking, or both. You can also schedule your visual tasting, where you can learn more about the wines. Track down new tastes and flavors with every tasting flight you'll receive. If you've chosen a favorite, you can indulge yourself with full-size bottles!
---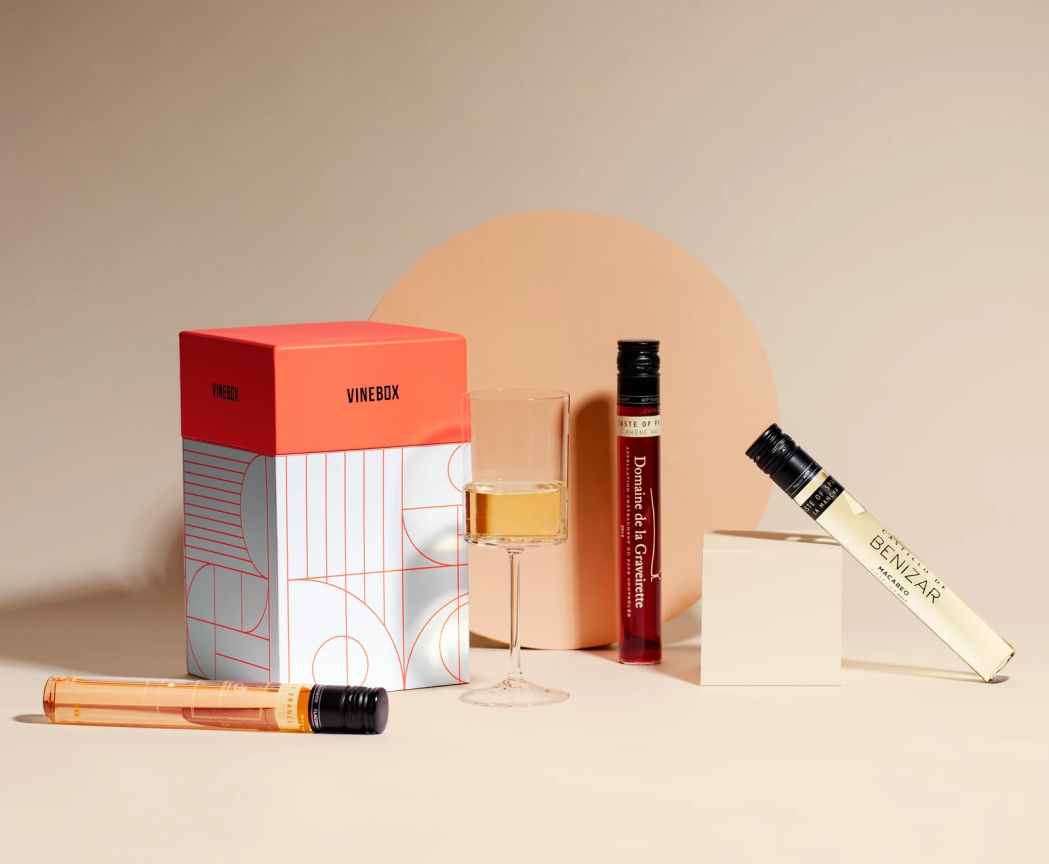 Why We Love It: Discover new taste as you subscribe to Vinebox. They partner with winemakers and farmers all over the world to give their members the best of what each vineyard has to offer. Each quarter, you'll receive 9 hand-picked season's best wines in 100ml bottles along with detailed information about the wines. It contains 4 red, 4 white, and 1 rosé. As a member, you'll receive free shipping, save up to 25%, first access to new releases, and quarterly credits for full-size bottles!
Price: The Wine Club (9 wines) costs $79 quarterly. Upgrade to an annual plan for $288 ($72 per box) for more savings!
---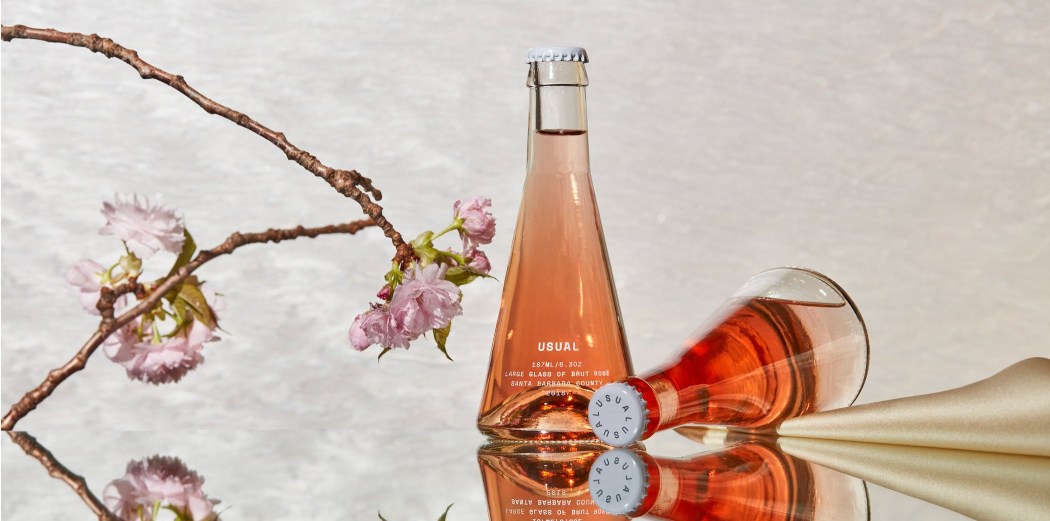 Why We Love It: Who wouldn't like wine delivered to your door? Usual Wines gives you a large glass of wine by the bottle! These wines are made in small, sustainably farmed batches using the healthiest and tastiest crops with no added sugars, all-natural! Each bottle (6.3oz) gives you a fresh, full glass of real wine. Pick Red, Rosé, and Brut or get all of them in a Mixed Pack! You can also send a loved one with a digital gift card so they can choose based on their liking.
Price: Receive a box of 12 glasses every month for $80, or get it one time for $96. Shipping is free.
---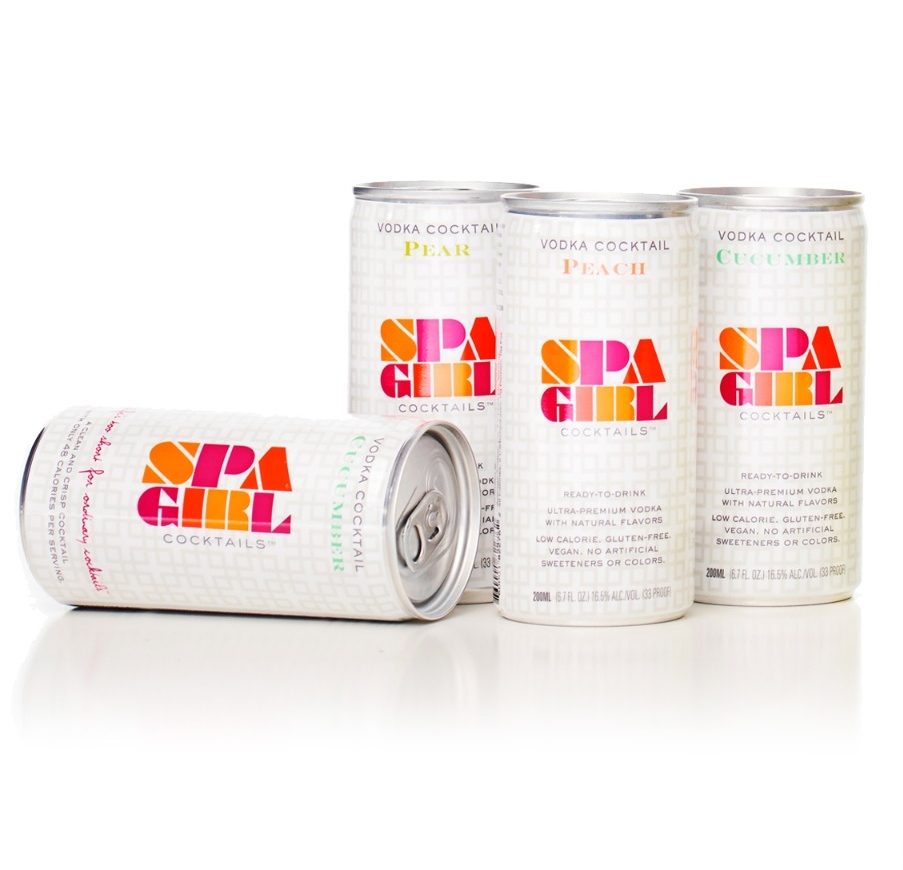 Why We Love It: Spa Girl Cocktails offers best-tasting, lowest-calorie, lowest-sugar, refreshing, and premium-crafted cocktails perfect for any occasions like family gatherings or reunions, birthdays, valentines, graduation, and more that you need to celebrate. These bubbly cocktails are canned for convenience and are plant-based, vegan, and gluten-free! Their vodka is infused with natural flavors like Peach, Cucumber, and Pear. Serve on the rocks or enhance with ingredients that you love! You can also save 25% when you try all 3 flavors.
Price: The Perfect Sip Single (4Pack Cans) is $16.99 per box, Trio Can Collection is $38.00 per box,  The Perfect Sip Single Bottle is $21.99, and the Trio Bottles Collection $49.00.
---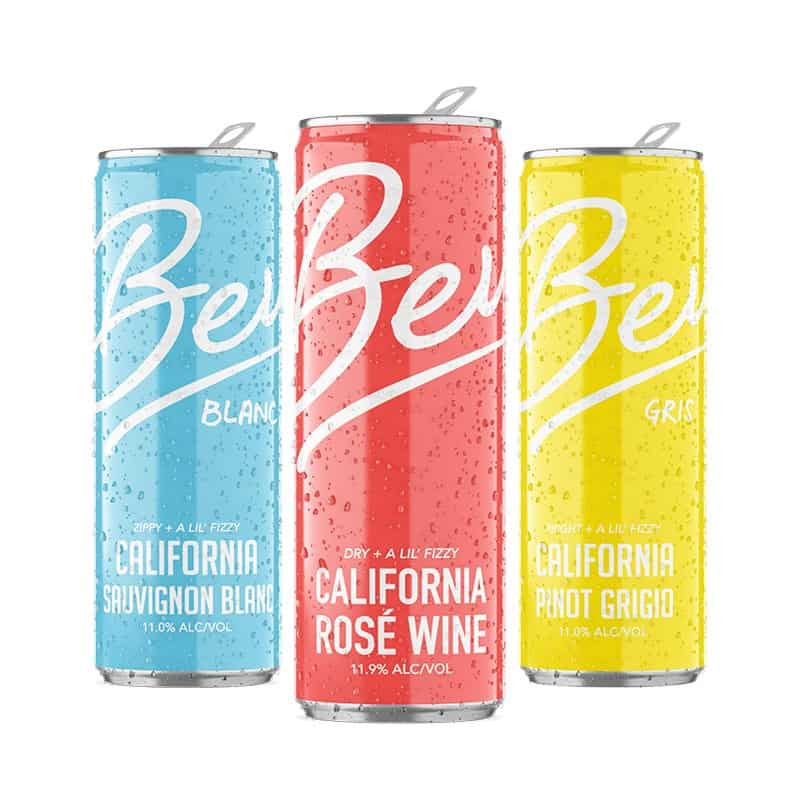 Why We Love It: Enjoy a can of wine anytime, anywhere! Bev offers wine in a can that you can easily open and drink. This brand promotes female empowerment in business and beyond. They're not here just to give amazing drinks, but to change a culture and gives few more things 'Made by Chicks'. Each can of wine (8.4oz) contains 0% sugar and has no additives. Available in Rosé, Blanc, Gris, or Ladies Night – have them all! You can also try the Glitz (sparkling white wine) for a limited time offer!
Price: 8 Pack Monthly subscription is $39 ,and the 24 pack is $79 per month.
---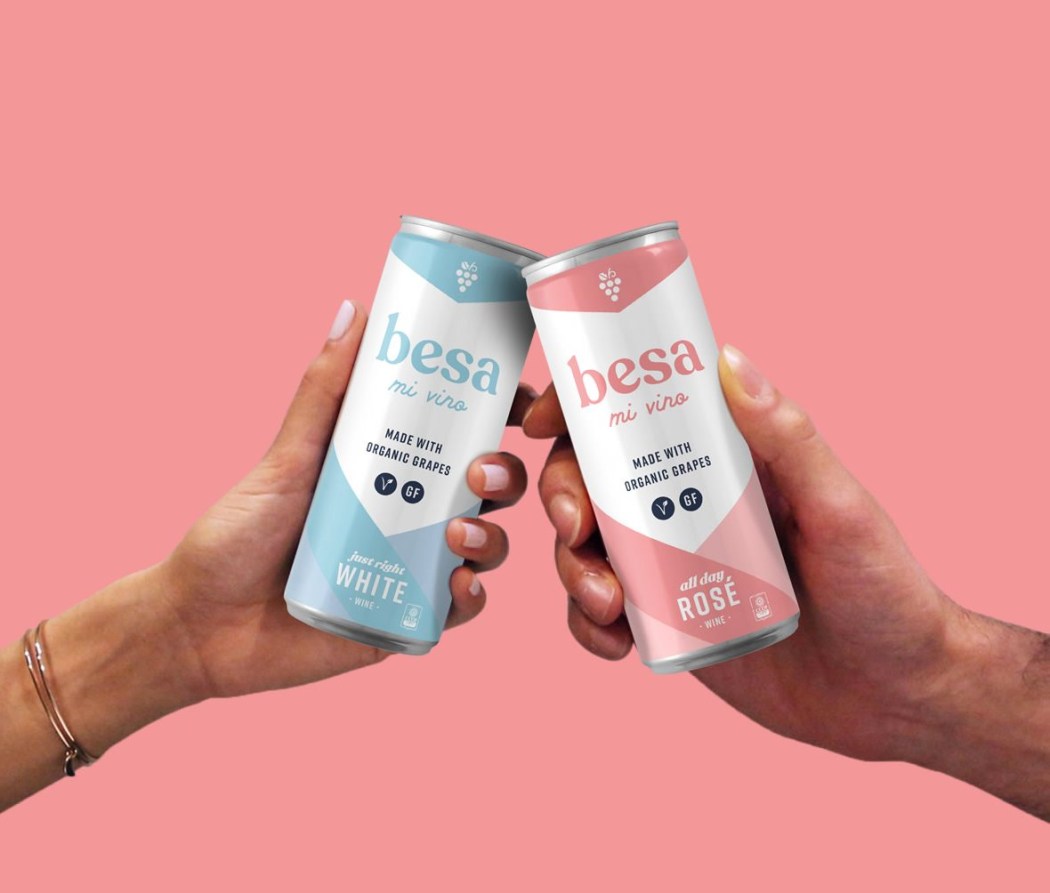 Why We Love It: Live each moment to the fullest every day by chugging wines that Besa offers. It is made with organically grown grapes without unnecessary additives. All wines that they have are vegan and gluten-free. Canned, so it can be easily enjoyed anytime and anywhere! FYI, it has 12.5 alcohol content to get you tanked up! Grab a can of All Day Rosé, Just Right White, or Mix & Match.
Deal: Get 10% off your order! Use coupon code LOVEWINE.
---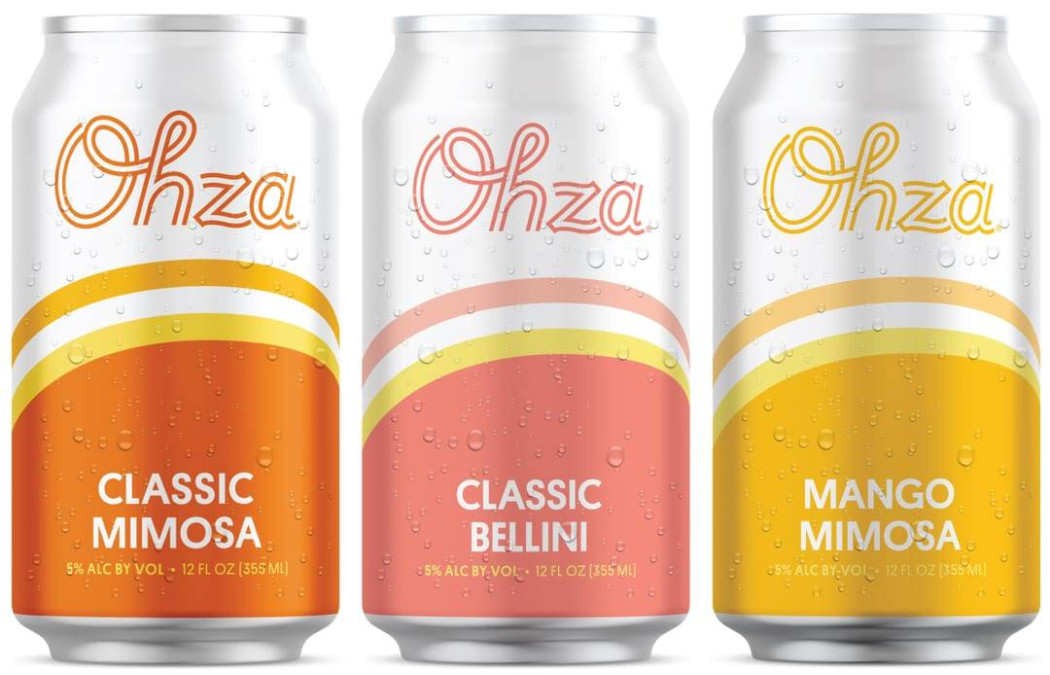 Why We Love It: Ohza provides a premium brut sparkling wine with real juice in just a can! It is made with 100% natural ingredients, zero added sugar, and it's gluten-free & has zero preservatives. When you subscribe, you'll get 24 cans where you can save 15%. 12 cans of Ohza is equivalent to 4 champagne bottles of bubbly + 2 juice cartons. Skip the hassle and bring it anywhere with you! Choose from their selection of flavors: Classic Mimosa, Cranberry Mimosa, Classic Bellini, and Mango Mimosa. They also offer Mango Variety 24 Pack and Cranberry Variety 24 Pack. You can taste all flavors when you purchase the All Flavor Variety 32 Pack.
Price: Choose from: 12 Pack ($39 per box) and 24 Pack ($78 per box)
---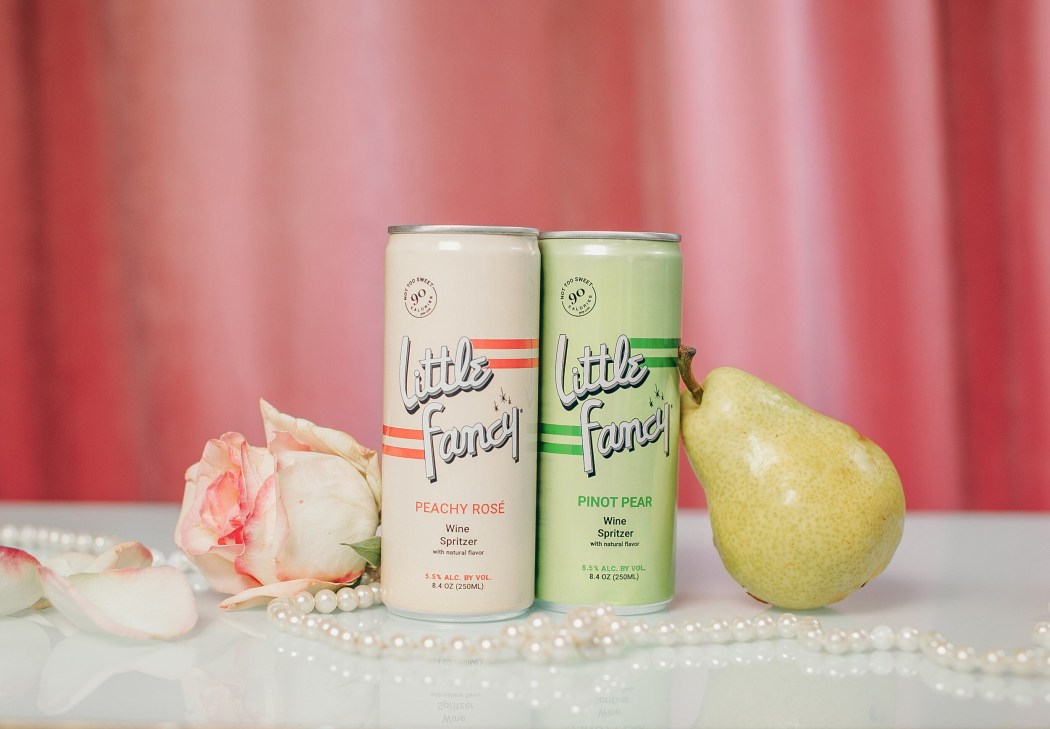 Why We Love It: Enjoy your day as you sip a Little Fancy wine spritzer. Made with naturally flavored sparkling water and carefully curated wines, there's nothing more we can wish for! You'll receive 24 high standards, low calories wine spritzers in 250 ml cans per box. Pick either Peachy or Pinot Pear.
Price: A box cost $62.94 for a pack of 24 cans.
---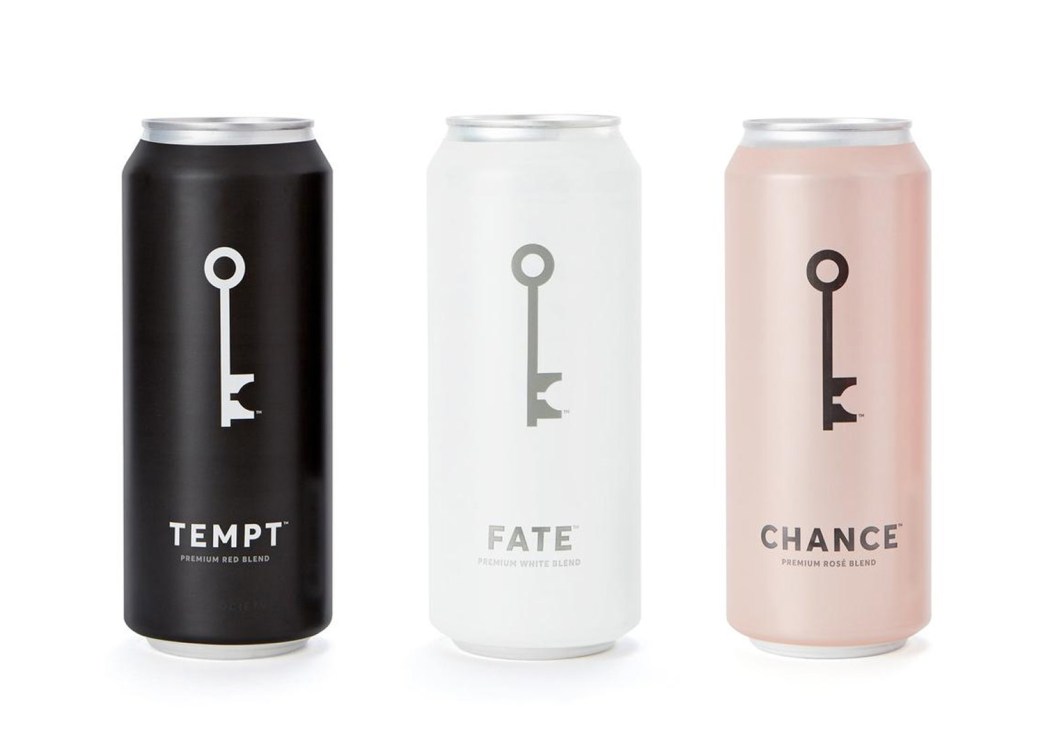 Why We Love It: Wine Society might be the best option for you if you want a variety of blends. It is balanced perfectly between dry and sweet. These award-winning wines are made in Napa, California. A premium quality wine, made convenient because they deliver it to your door each quarter. Join the Club WineSociety, and you'll get three 500 ml cans that are equivalent to 16 servings. Good news! – 5% will be donated to restaurant workers as a COVID-19 crisis relief fund.
Price: Receive three 500ml cans every quarter for $39.20. Shipping not included.
---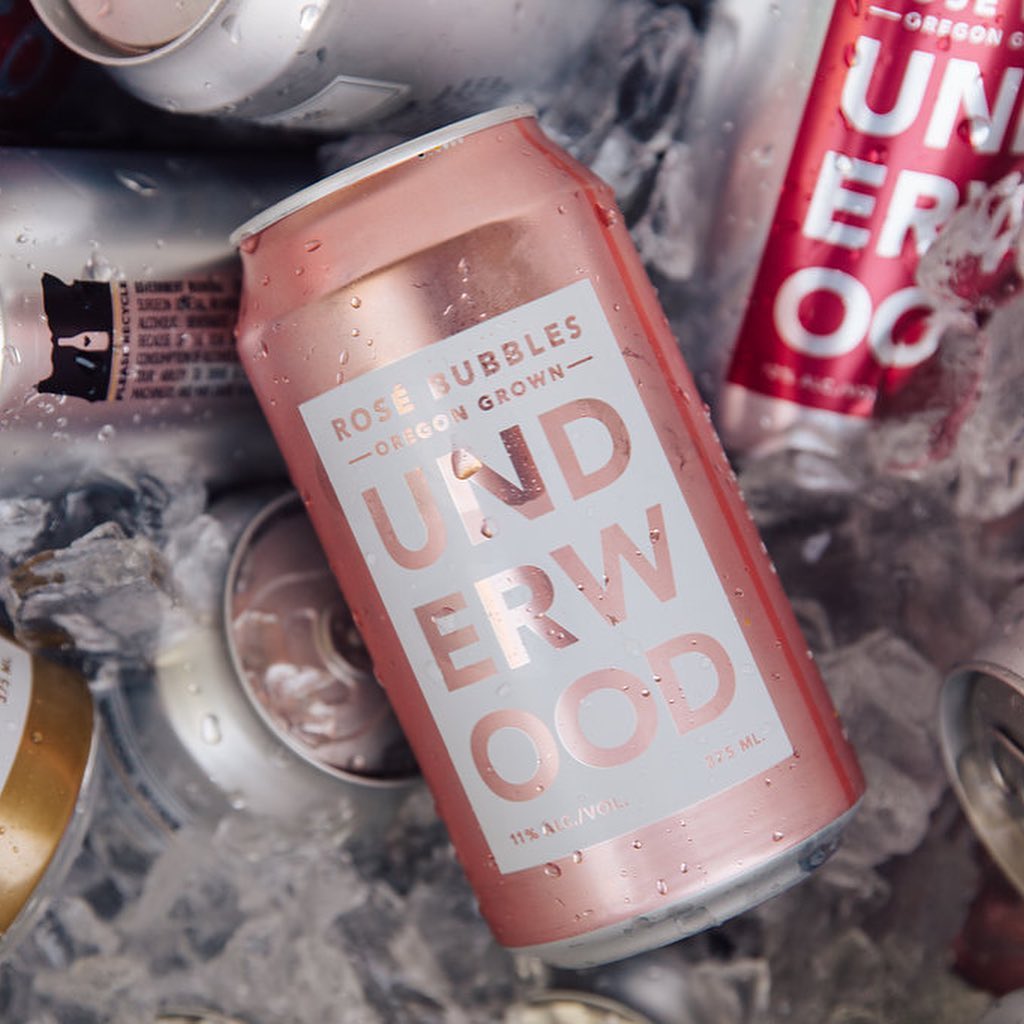 Why We Love It: Underwood by Union Wine Company has one goal in mind, and that is to deliver great-tasting craft wines that are affordable and accessible. They've explored Oregon and its regions to find the best wines they can offer! Keep your head up and enjoy drinking wines in 375 ml cans! You can get each flavor in 4-packs or flats (24 cans). You can also try different flavors when you purchase the Underwood variety pack. Take note that all flats orders will automatically receive a 10% discount!
---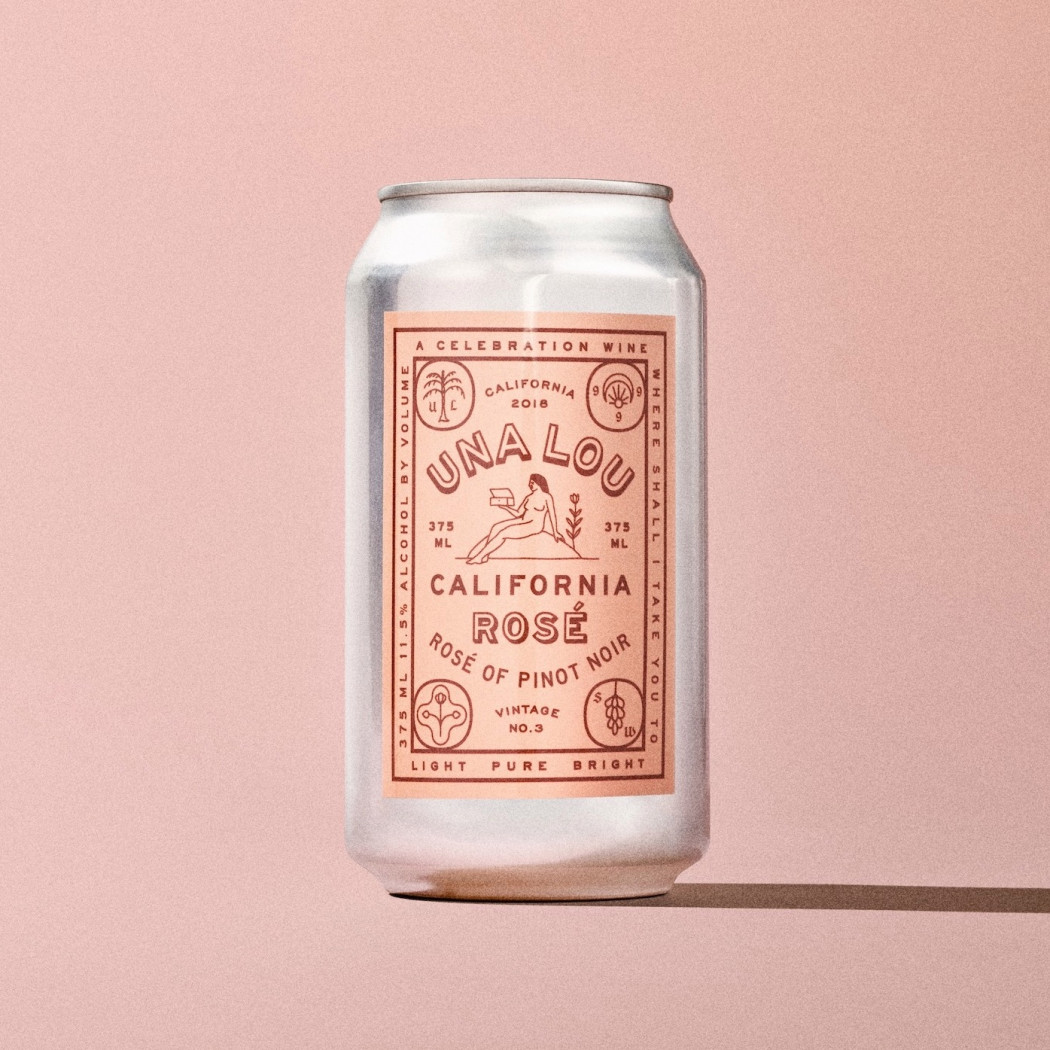 Why We Love It: Una Lou Rosé is a celebratory Rosé that was created when Lia Ices and her husband, Andrew Mariani, welcomed their daughter. This drink is from family-owned and sustainably farmed vineyards in Northern California. Get four 375 ml cans with every pack. There are 3 flavors to choose from – White Peach, Jasmine, Wild Strawberry. What's good is that a percentage of proceeds will go to two organizations that support youth, food, and agricultural education.
---
Why We Love It: The top trending hashtag #RoséAllDay has become a phenomenon. Now, it's a brand that serves great-tasting wines. Rosé All Day sends you drinks that are harvested and canned in the south of France. They've chosen this region because it focuses on quality and offers far greater value. You can choose from the canned drinks they offer – Rosé All Day Wine Can, Rosé All Day Bubbly Can, and Rosé All Day Spritz Can. Drink them straight or mix them with whatever ingredients you love. Either way, you're sure it's delicious!
---
Why We Love It: Stay away from the traditional bottle of wine. Leave the corkscrew behind because The Drop Wine offers wines in a can! Pick what you want – Rosé Wine, White Wine, Red Wine. You also get to try all three when you select the Variety Pack! They are proud to say that 1% of all revenue goes to 1% for the planet.
---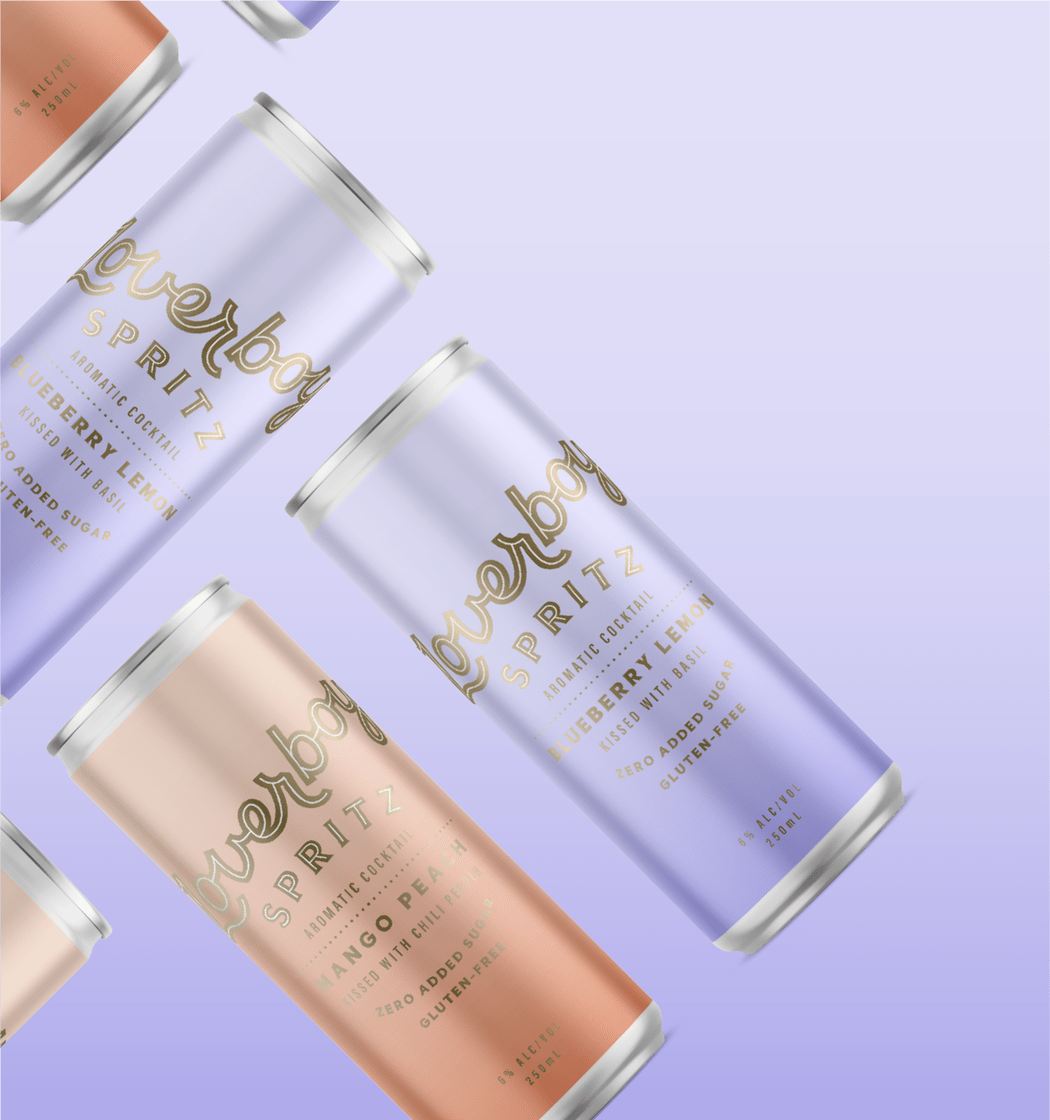 Why We Love It: Loverboy gives you premium craft bubbly spritz as you subscribe to them. This ready-to-drink aromatic cocktails has no sugar added and is gluten-free! They give a flirtatious twist on the not-too-sweet, bubbly spirits by offering flavored ones like Passion Fruit Guava, Mango Peach, and Blueberry-Lemon. You can get each flavor in cases of three 4-packs. You can also try all flavors when you purchase the variety pack!
---
Why We Love It: Sparkling tequila made possible thanks to Onda! This tequila mixed with real juice and sparkling water is put in cans so you can take it and enjoy it on the beach – well, not just on the beach but anywhere! It is made from natural ingredients so you can drink it with no worries! Available in Sparkling Tequila Lime and Sparkling Tequila Grapefruit flavors that are sold in 24-can packs. If you want to try two different flavors, you can get the Double Trouble. Join Onda Beach Club and get free shipping, exclusive playlists, and first access to merch & promotions!
---
Why We Love It: Five Drinks Co presents ready-to-drink bar-quality crafted cocktails in a can that you can enjoy anytime and anywhere! These cocktails are made with real ingredients and high-quality spirits. Take Moscow Mule, Margarita, Mojito, Gin & Tonic, Paloma, Watermelon Vodka Soda, or the Variety Pack. You'll get 4 cans in one pack if you choose individual flavors and 10 cans if you choose the variety pack. They also offer the Dante NYC x Five Drinks Co Summer Spritz and Americano 2.0 in 4-pack.
---
Why We Love It: Sake is a type of Japanese alcoholic beverage made from fermenting rice. WeSake makes it modern by offering great-tasting sake in a can! And, since it is made from rice, koji, yeast, and water, this drink is definitely vegan, gluten-free, and sulfite-free. Get 6, 12, or 24 cans in every shipment. You can save 10% on 12 cans and 15% on 24 cans. Share a drink with your loved ones, because it is meant to be enjoyed together.
---
Why We Love It: Two Chicks Cocktails is a company owned by women that offer RTD cocktails made with real premium spirits with fruits and botanicals. It is the perfect combination of taste and style, with an ownable feminine twist! Flavors to choose from are Citrus Margarita, Vodka Fizz, Paloma, Vodka Cutea, New Fashioned, Apple Gimlet.
---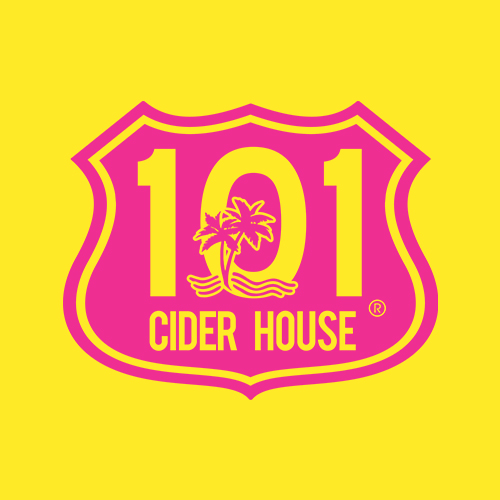 The root of this cider is roots, and it is bloody good! Cider co-fermented with carrot and blood orange juice spice it up with ginger root to create a flavor that is pure gold. Just like these ingredients, summer fun is in season - crack a can, put your worries away, and get carroted away with relaxation!
---
And that's our list of the best cocktails and wines – canned or by the glass! Which one is your favorite?
Don't forget to check out our list of all the best subscription boxes in every category!
Say Hello to More Alcohol Subscriptions!