Sometimes, a refreshing drink is all you need to unwind after a long day. If you're not in the mood for going out or mixing your own drinks, there are plenty of canned or pre-made cocktails and wines available through subscription services that are sure to satisfy your taste buds. These perfectly crafted alcoholic beverages are the perfect way to elevate your at-home drinking experience without having to leave the comfort of your own home.
Show More (8 items)
Unwind and indulge in some expertly crafted canned cocktails and wines delivered right to your doorstep! With these subscription boxes, you'll have a variety of premium alcoholic beverages that are ready-to-drink, so you can skip the fuss and go straight to enjoying your night in. Whether you're entertaining guests or having a solo nightcap, these boxes have got you covered.
No need to fumble with corkscrews when you can pop open a can or pour a glass of your favorite cocktail or wine! Enjoy your favorite alcoholic beverages without the hassle – explore our list of the best canned cocktail and wine subscriptions to try.
The Best Canned Wines & Cocktails By The Glass!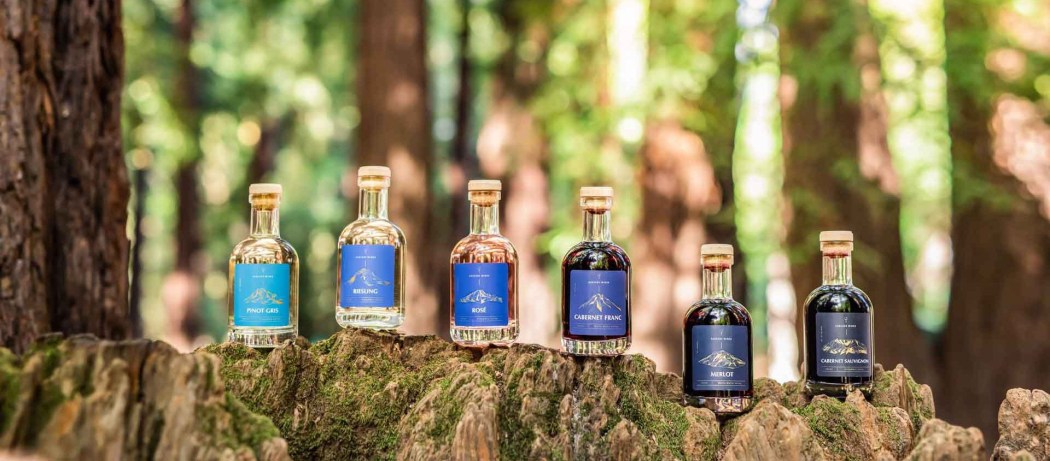 Image from: In Good Taste Wines
Why We Love It: Treat yourself to some good wines that In Good Taste Wines offers. This subscription lets you discover a diverse selection of wines in single glass bottles you can easily carry on the go! Each curated tasting flight contains eight unique 187ml mini bottles featuring a region or style of winemaking or both. You can also schedule your visual tasting, where you can learn more about the wines you've received. Track down new tastes and flavors with every tasting flight you'll receive. And if you've chosen a favorite, you can indulge yourself with full-size bottles!
---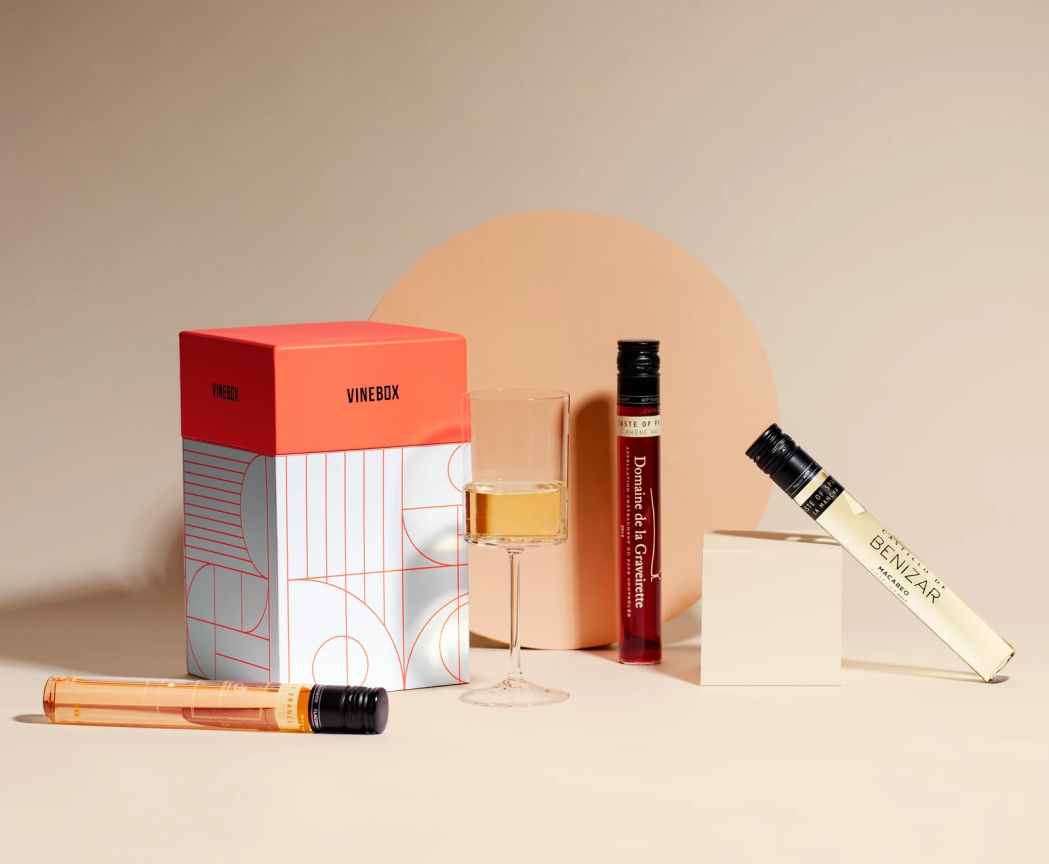 Image from: VINEBOX
Why We Love It: With VINEBOX, you can discover new tastes and try the most exceptional ones from high-end wine boutiques across Europe! They partner with winemakers and farmers all over the world to give members the best of what each vineyard has to offer. Each quarter, you'll receive 9 hand-picked season's best wines in 100ml bottles – which allows you to bring them anywhere you want to – along with detailed information about the wines and pairing suggestions. It's the ideal "taste test" wine subscription, so you can try and try until you find a favorite! As a member, you'll receive free shipping, save up to 25%, first access to new releases, and quarterly credits for full-size bottles!
---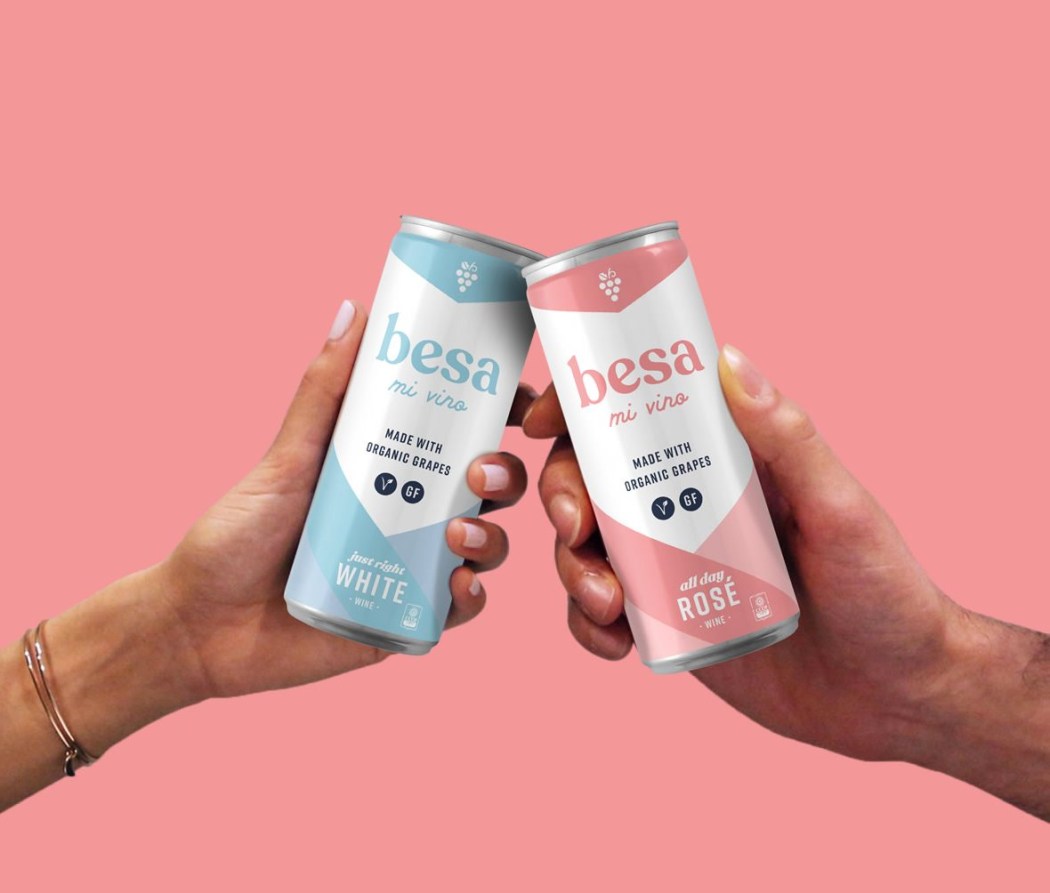 Image from: Besa
Why We Love It: Live each moment to the fullest every day by chugging wines in a can that Besa offers. It is made with organically grown grapes without unnecessary additives. All wines are vegan and gluten-free, brought to your door from the sunny hilled vineyards. Canned, so it can easily be enjoyed anytime, anywhere – FYI, it has 12.5% alcohol content to get you tanked up! Grab a can of All Day Rosé for a refreshing bright pink, Just Right White for a smooth blend between dry & sweet, or choose the best of both worlds with Mix & Match. Leave the corkscrew behind and live your Besa (best) life with just a can!
Deal: Get 10% off your order! Use coupon code LOVEWINE.
---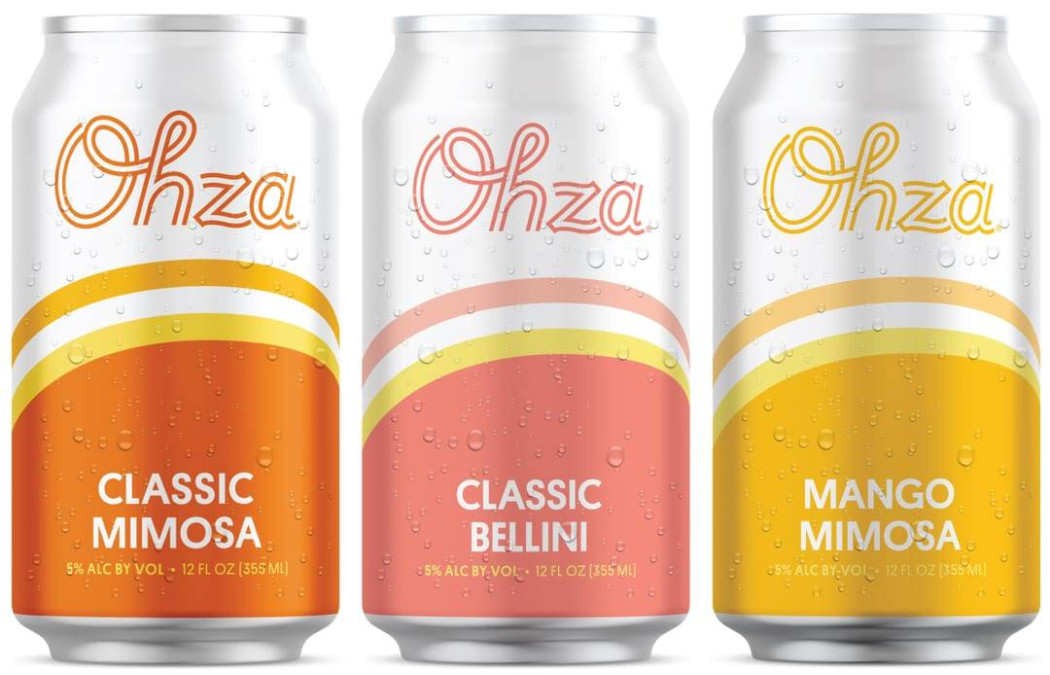 Image from: Ohza
Why We Love It: Ohza provides a premium sparkling wine experience mixed with real juice in just a can. It is made using 100% natural ingredients with zero added sugar, and it's gluten-free & has zero preservatives too! When you subscribe, you'll receive 24 cans with 15% savings. 12 cans of Ohza is equivalent to 4 champagne bottles of bubbly + 2 juice cartons. Skip the hassle and bring it anywhere with you. Choose from their selection of flavors: Classic Mimosa, Cranberry Mimosa, Classic Bellini, and Mango Mimosa, and receive canned wines in your preferred delivery frequency. They also offer Mango Variety 24 Pack and Cranberry Variety 24 Pack.
---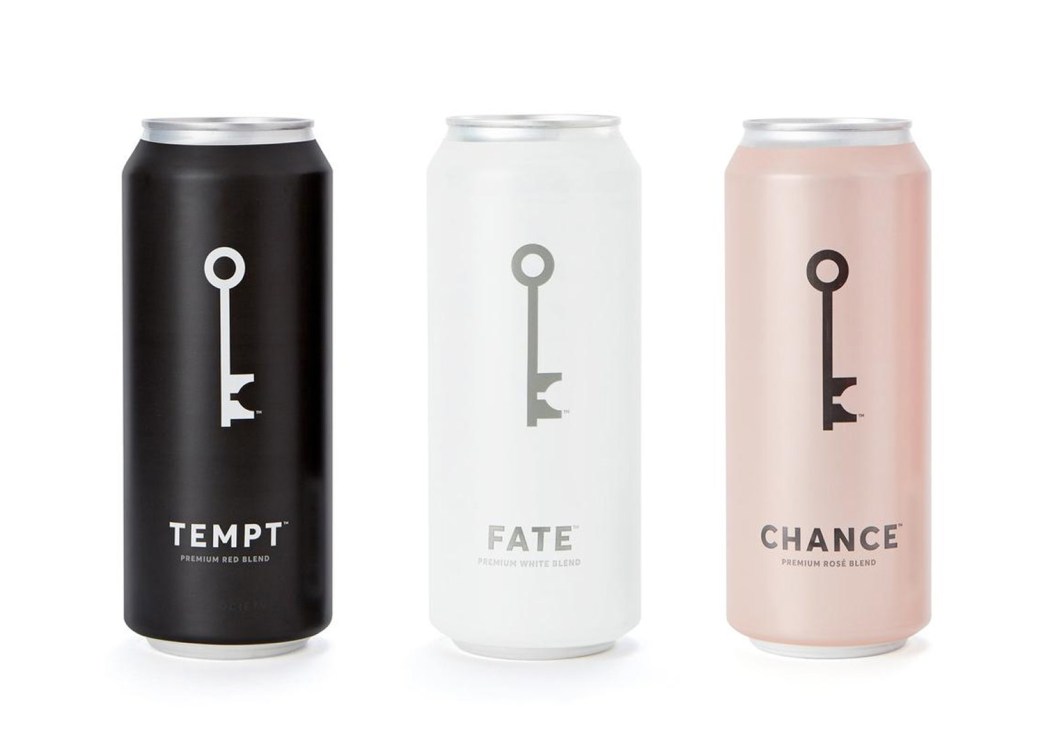 Image from: Wine Society
Why We Love It: Wine Society is one of the best options if you want a variety of wine. This subscription offers a premium alternative to large bottles of wines by sending canned ones in 500ml sizes. These award-winning wines are made in Napa, California, balanced perfectly between dry and sweet. A premium quality wine that's made more approachable and convenient because they'll deliver it straight to your door each quarter. Join the Club Wine Society and receive three 500 ml cans that are equivalent to 16 servings. Fate is the premium white wine, and Chance is the premium rosé wine. Whichever you like, they're all good for pairing with your mood or your food!
---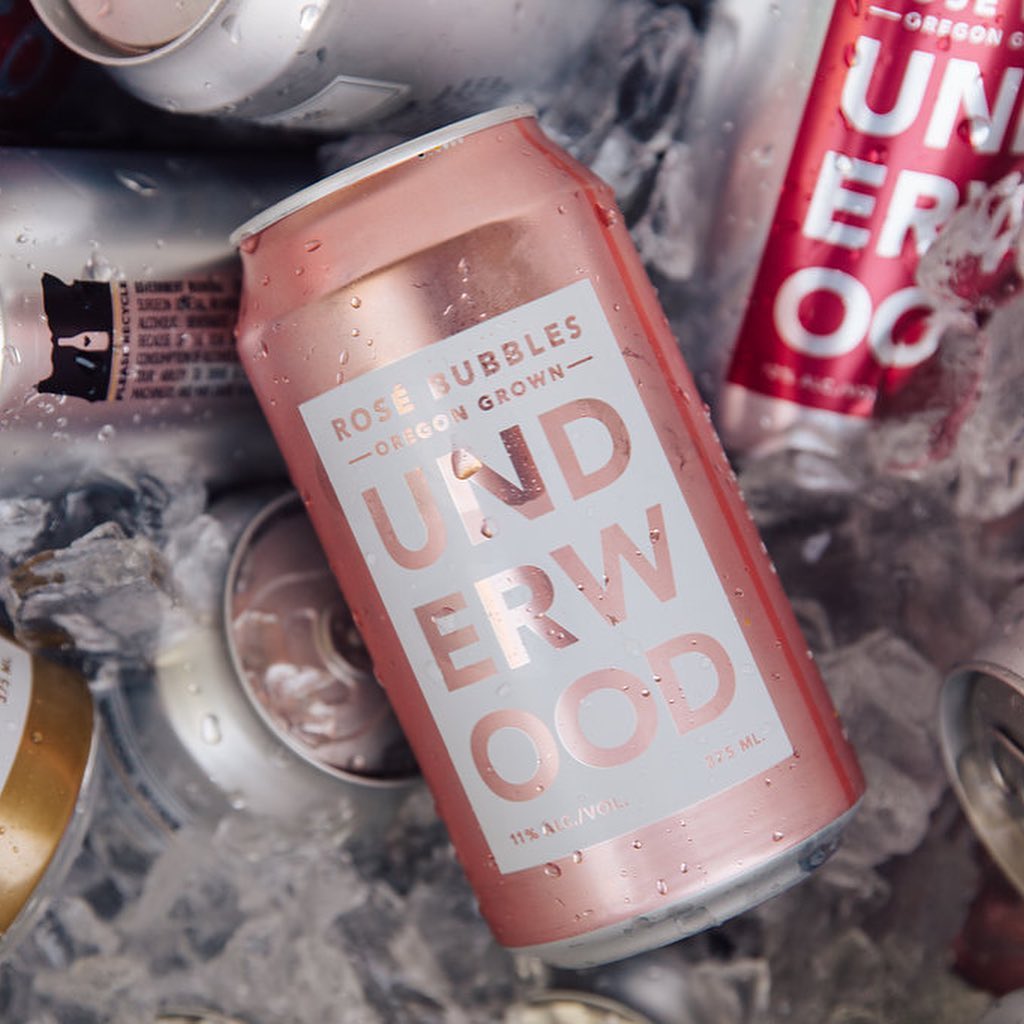 Image from: Union Wine Company Underwood
Why We Love It: Union Wine Company Underwood has one goal in mind, and that is to deliver great-tasting craft wines that are affordable and accessible. They've explored Oregon and its regions to find the best wines they can offer, plus these quality wines are made convenient and approachable for everyday drinking because it's in a can! Keep your head up and enjoy drinking wines in 375 ml cans, available in 4-packs or flats (24 cans). There are 8 varieties to choose from: Pinot Gris, Rosé Bubbles, The Spritz, Strawberry Cooler, Riesling Radler, The Bubbles, Pinot Noir, and Rosé. You can also try 4 different flavors when you purchase the Underwood Variety Pack! Take note – all flats orders will automatically receive a 10% discount!
---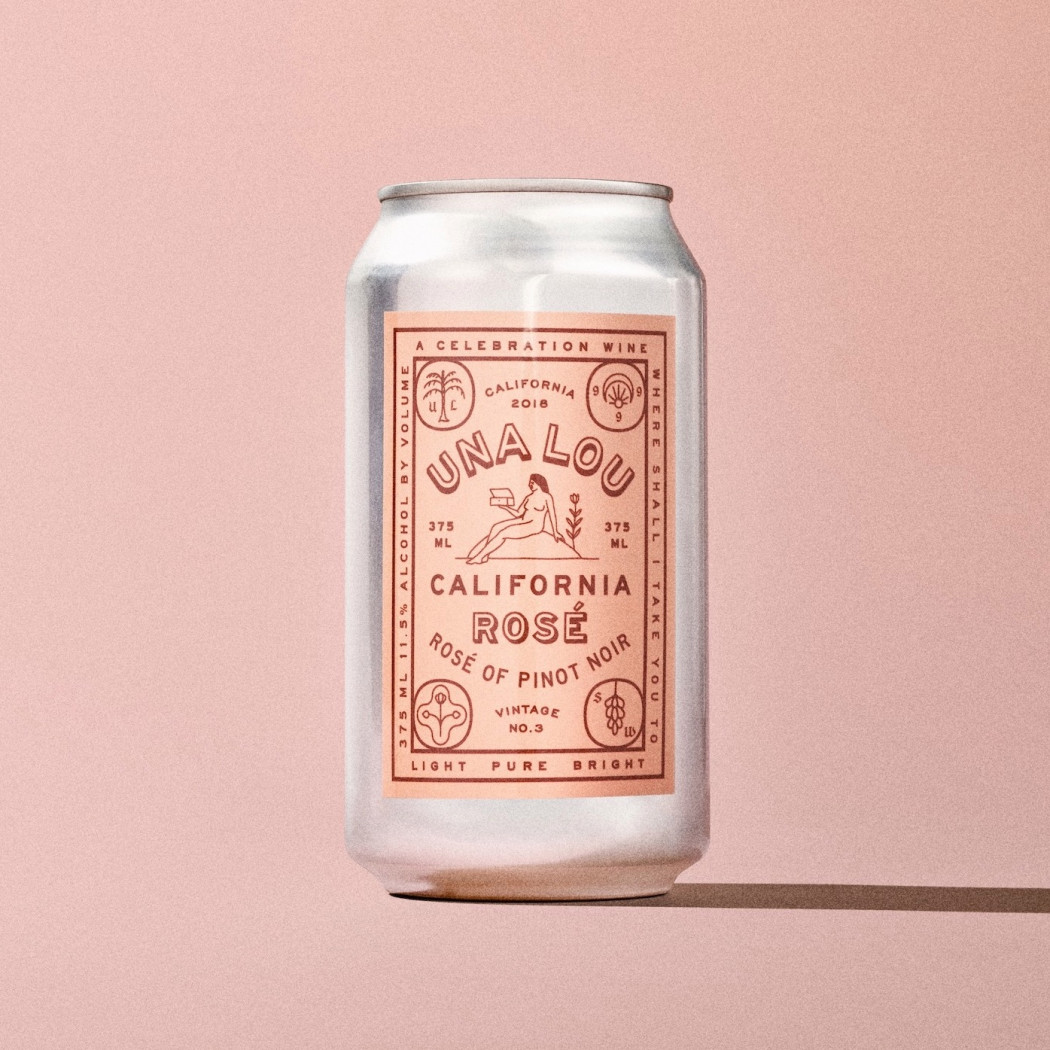 Image from: Una Lou Rosé
Why We Love It: Una Lou Rosé is a celebratory Rosé that was created when Lia Ices and her husband Andrew Mariani welcomed their daughter, Una Lou. This drink is made with sustainably-grown grapes from family-owned and sustainably farmed vineyards in Northern California. Each shipment will give you four 375 ml cans (or half a bottle of wine in each can) that you can easily share with everyone, backed with a sweet story. What's even great is that a percentage of proceeds will go to two organizations that support youth, food, and agricultural education.
---
Image from: Rosé All Day
Why We Love It: The top trending hashtag #RoséAllDay has become a phenomenon. Now, it's a brand that serves great-tasting rosé wines. Rosé All Day offers a sweet pink drink that is harvested and canned in the south of France. The Rosé All Day Wine Can and Rosé All Day Bubbly can are made using Grenache and has an elegant aroma of watermelon and strawberry. The Rosé All Day Spritz can is a lighter approach, and it's in grapefruit flavor. It's also organic, gluten-free, and contains less sugar, less alcohol, and fewer calories. So drink it straight or mix them with whatever ingredients you love – either way, you're sure it's refreshing and delicious!
---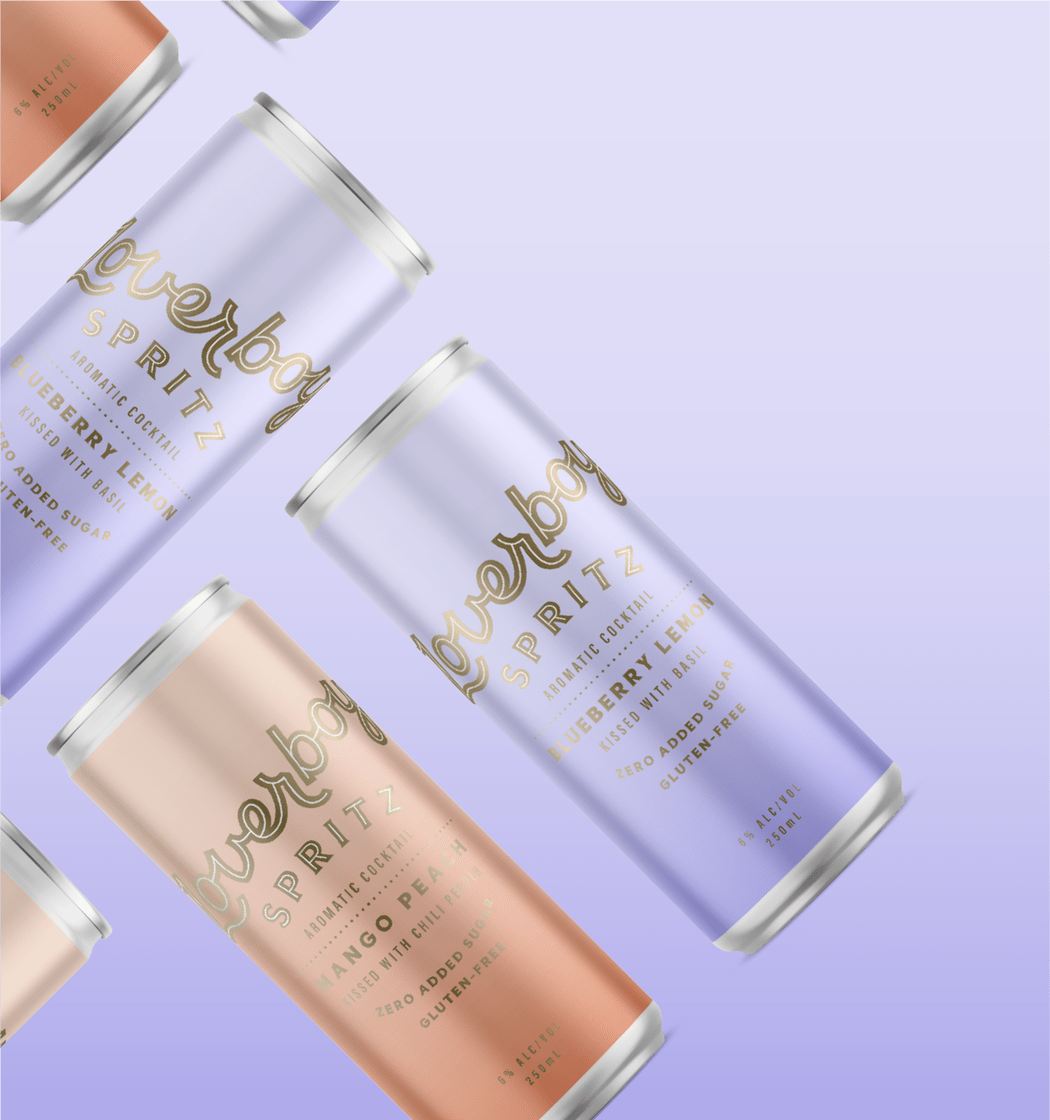 Image from: Loverboy
Why We Love It: Loverboy delivers premium craft bubbly spritz straight to your door in 250ml cans. This ready-to-drink aromatic craft cocktail has no sugar added and is absolutely gluten-free! They give a flirtatious twist on the not-too-sweet, bubbly spirits by offering flavored ones such as Passion Fruit Guava kissed with honeysuckle, Mango Peach kissed with chili pepper, Blueberry-Lemon kissed with basil, and Espresso Martini kissed with vanilla. You can get each flavor in 12 packs, or you can also try 3 flavors when you purchase the Variety Pack!
---
Image from: Onda
Why We Love It: Sparkling tequila made possible, and that's thanks to Onda! This tequila mixed with real juice and sparkling water comes in cans so you can take it and enjoy it on the beach – well, not just on the beach but anywhere! Drink it up with no worries – it is gluten-free and made from natural ingredients with zero sugar. Available in Sparkling Tequila Lime, Grapefruit, Watermelon, and Blood Orange flavors and sold in 24-can packs. But if you want to try four different flavors, you can opt for the Classic Collection. Join Onda Beach Club and get free shipping, exclusive playlists, and first access to merchandise & promotions!
---
Image from: WeSake
Why We Love It: Sake is a type of Japanese alcoholic beverage made from fermenting rice, but WeSake makes it a little modern by offering great-tasting sake in a can instead of the usual ceramic vessels! And since it is made from rice, koji, yeast, and water, this drink is definitely vegan, gluten-free, and sulfite-free – nothing fake! Get 6, 12, or 24 cans in every shipment, and save up to 15% on your purchase (save 10% on 12 cans and 15% on 24 cans). Enjoy a mix of dry, light, and fruity tastes, and share sake with your loved ones because it is meant to be enjoyed together!
---
Image from: Two Chicks Cocktail
Why We Love It: Two Chicks Cocktails is a brand that's founded, owned, and run by women, which offers RTD cocktails made with real premium spirits and mixed with fruits and botanicals. It is the perfect combination of taste and style, with an own-able feminine twist! These canned cocktails are great to serve on any occasion as they're designed to be so, really! There are 8 wonderful flavors to choose from, available in 355ml cans: Citrus Margarita, Vodka Fizz, Paloma, Vodka CuTea, Lemon Strawberry Kiss, New Fashioned, Cranberry Tartini, and Apple Gimlet.
---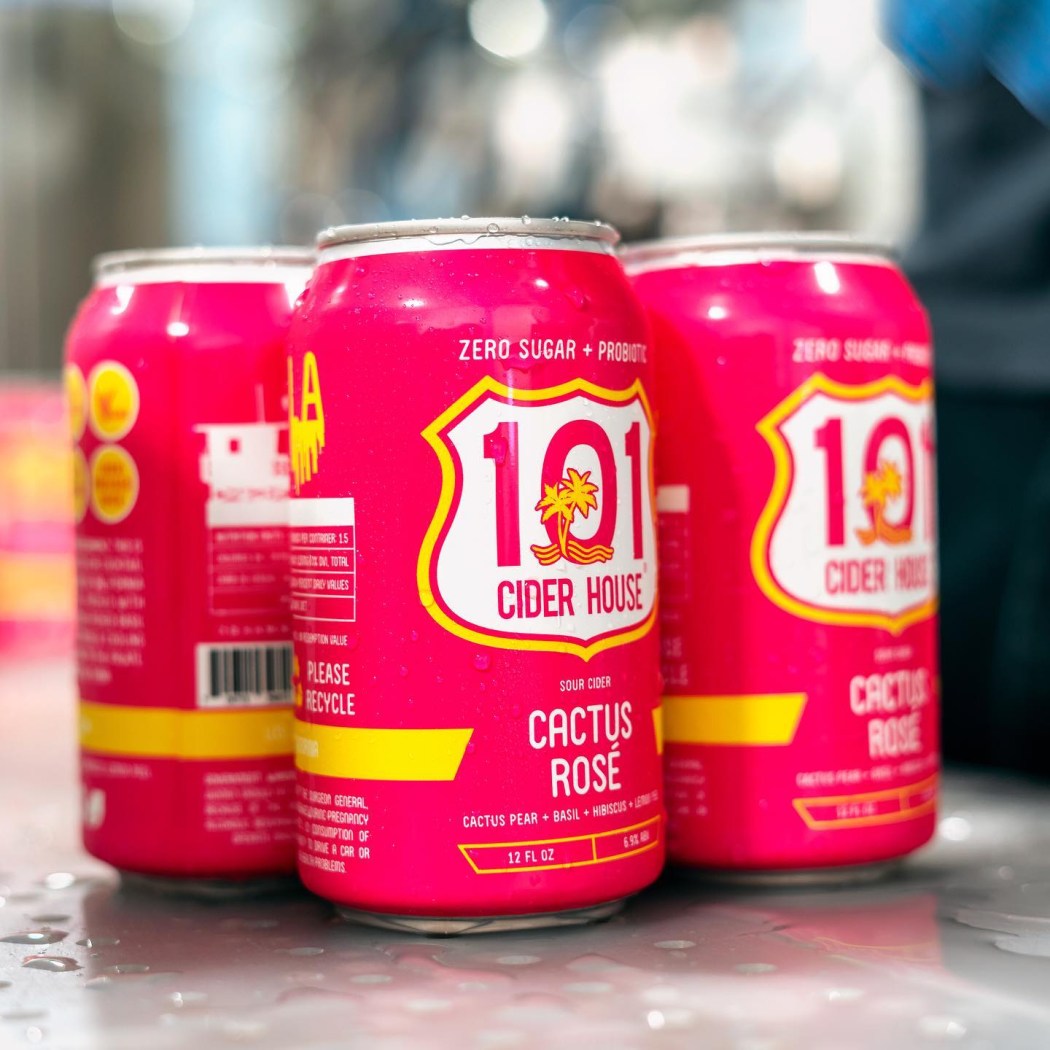 Image from: 101 Cider house
Why We Love It: 101 Cider House has oh-so-amazing canned sour cider to offer! It is an "adults only" juice bar that works with local farms producing raw juice. These are then pressed in small batches, fermented, and aged naturally with no added sugar and sulfites, making them keto-friendly and vegan! There's an option to customize a case, in case you find it hard to pick which blends to try, or join the club and receive a case of ciders, specifically chosen by their team for subscribers, including specialty blends that are never released yet. Members can also enjoy 10% off all additional orders and a specialized box on their birthday!
---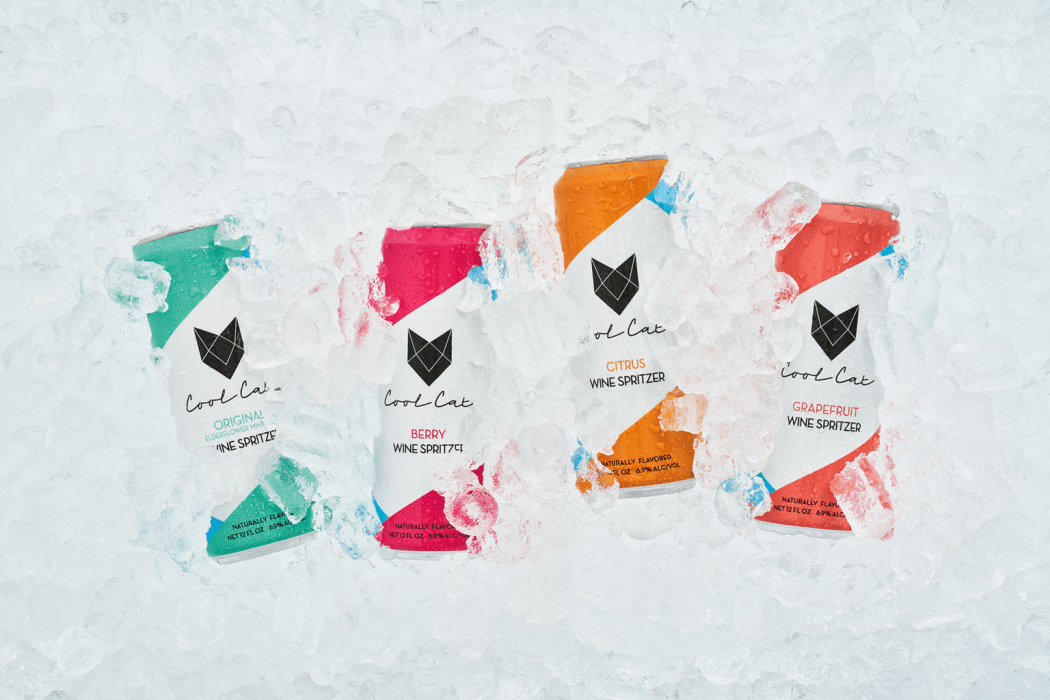 Image from: Cool Cat
Why We Love It: Cool Cat is the kind of drink you need when you want one! These canned wine spritzers spike up your drinking experience to the next level, plus they're naturally flavored and gluten-free as well. Each can contain a 6.9% alcohol volume, which means you can party more without paying more! Berry, Grapefruit, Citrus, or Original (Elderflower Mint Lime), whichever flavor you prefer, you'll sure to have fun drinking. Each pack contains four 12oz cans, making the wine experience cooler than you could ever think!
Deal: Get 15% off on your first purchase! Use coupon code COOLCAT15.
---
And that's our list of the best cocktails and wines – canned or by-the-glass subscriptions!
Be sure to check out our list of all the best subscription boxes in every category to find more amazing ones!