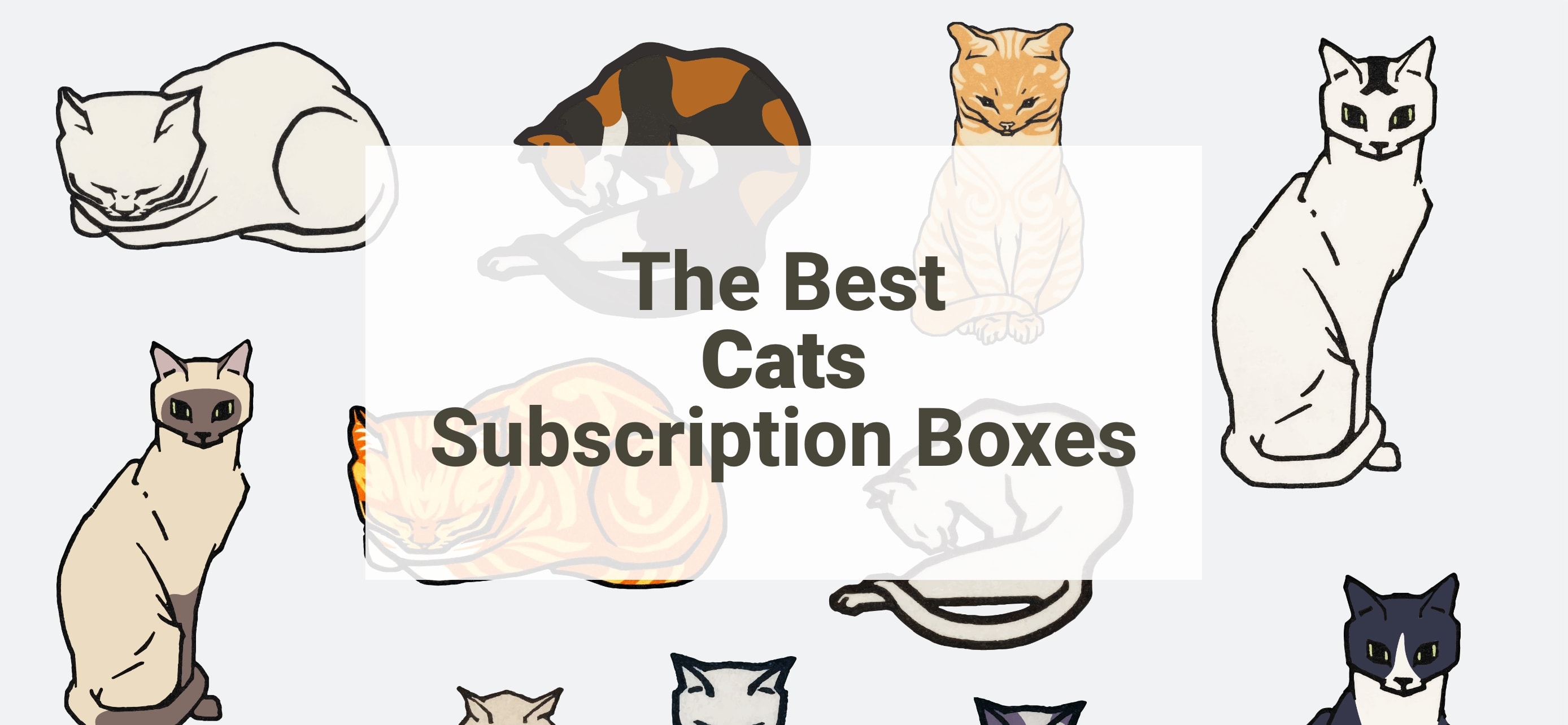 Just like any other pets, cats require special care and diet! To ensure that you're only giving them the best there is, there are cat subscription boxes that bring top-quality cat toys, cat treats, and cat food to your door on a regular basis. Some of these subscriptions even include cat accessories and other fun cat-themed items!
Thinking of getting a subscription box for your cat? We asked our readers to vote for the best cat subscription boxes! See the list and find out more about our winners! You can also check out the full list of cat subscription boxes!
The Best Cat Subscription Boxes According to YOUR votes!
Here are the best cat subscriptions that won the hearts of cat lovers: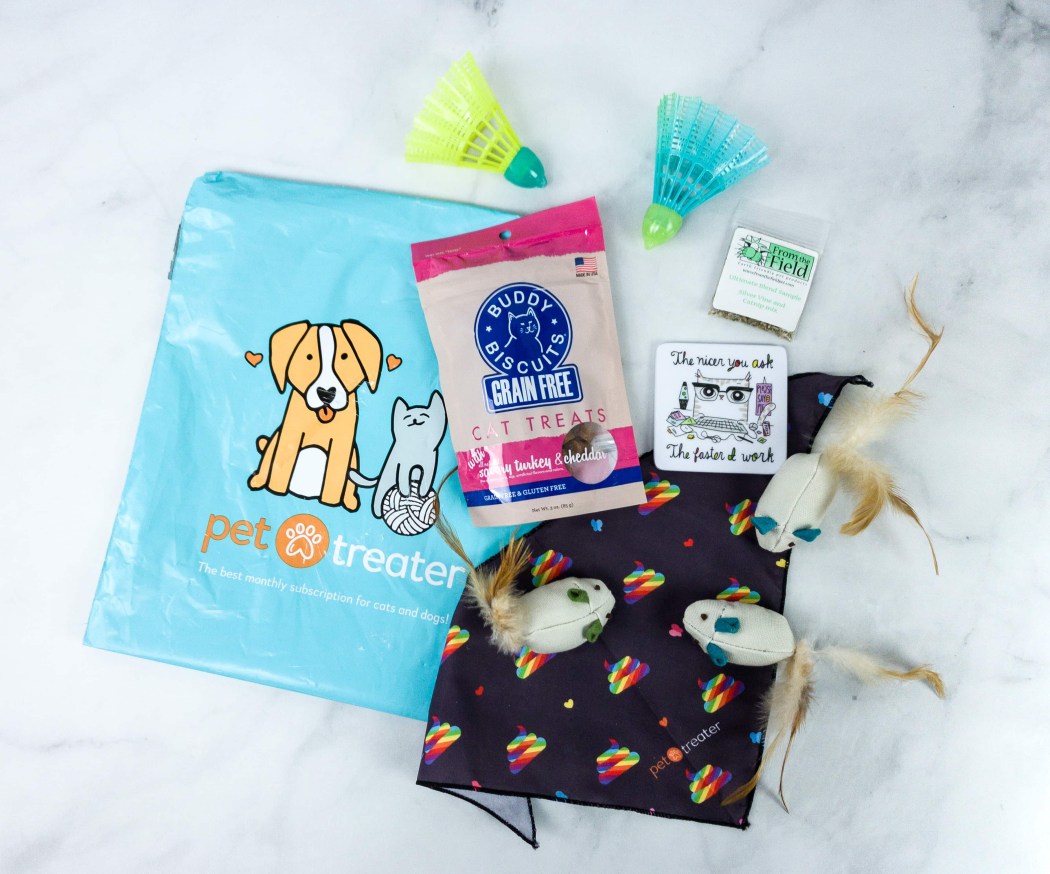 Amazing and pawesome goodies at an awesome price….love the themes too! – Rae
What you get: Pet Treater has a box for cats! Each month, they make sure that your cat is well-fed and entertained by sending a pack with at least 3 to 4 hand-selected items like toys, USA and Canada-made treat, and extras. You can choose a pack for a single or if you have multiple cats.
Check out the Pet Treater Cat Pack Reviews for more information!
Price: Each box costs $15 per month.
Deal: Get 50% off your first month! Use coupon code CATPACK50.
---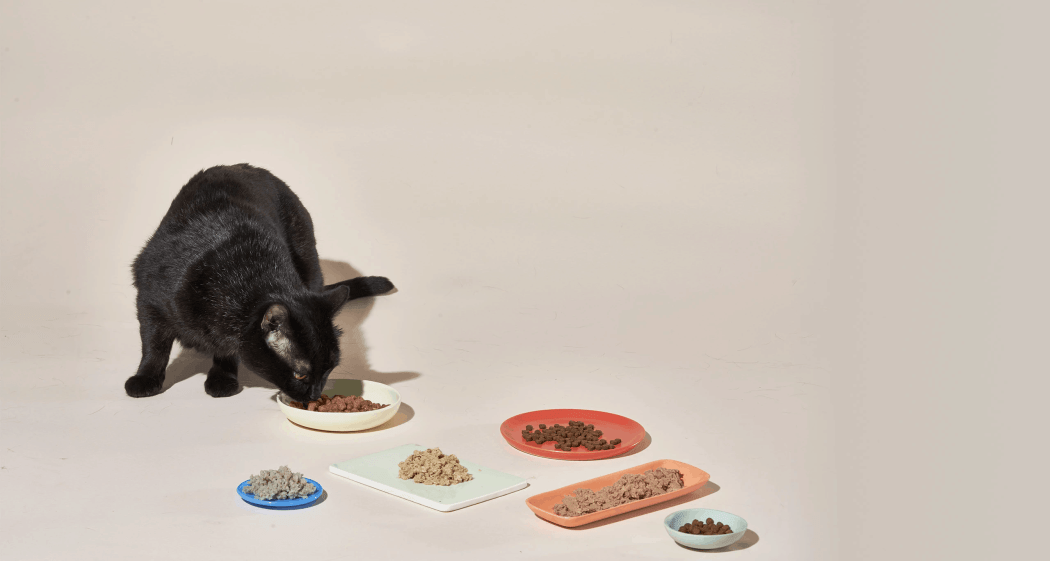 What you get: Smalls provides healthy, fresh, and human-grade meals, specially made for your cats! It is also customizable, according to your cat's needs or preferences. Provide information about your cat, like size, build, health goals, and habits, for them to be able to determine your cat's needs, then you can pick your cat's preferred foods and flavor.
Price: The subscription costs $28 every two weeks.
Deal: Get 25% off your first order! Deal applies automatically, just visit and subscribe.
---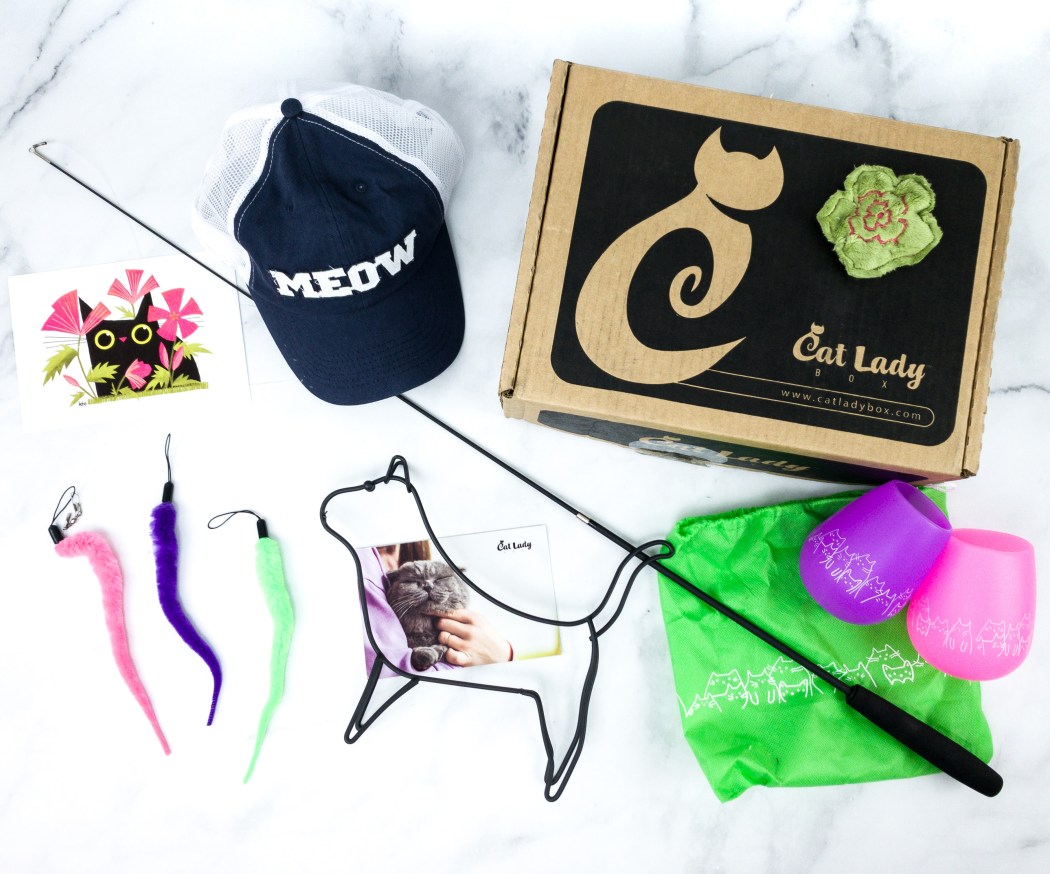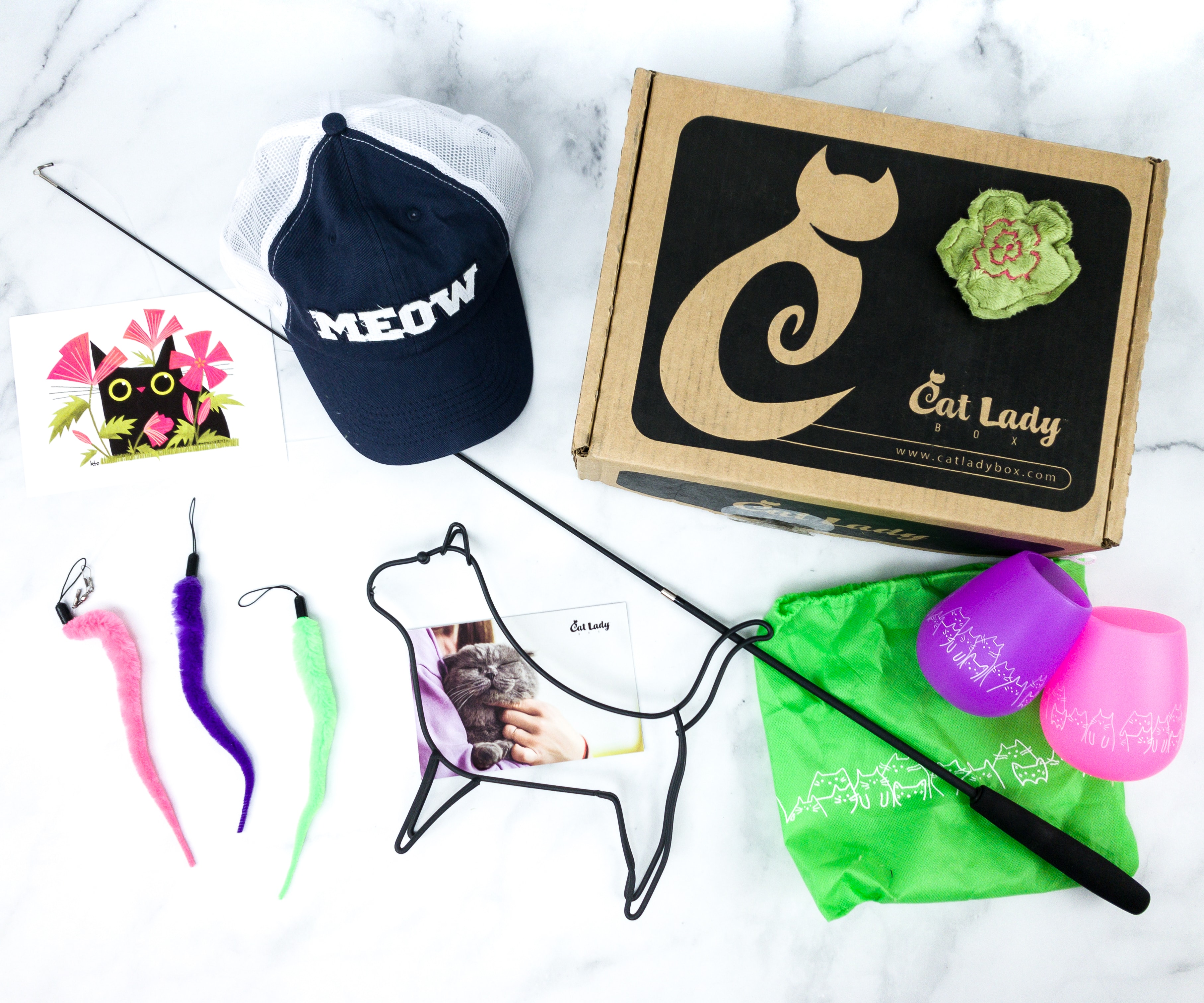 The themes are always on point! – couponlady
What you get: Cat Lady Box is made for cats and cat ladies! They currently offer 2 subscriptions: Crazy Cat Lady Box which includes cat-themed items for cat ladies and supplies for their cats, and CatLadyBox which includes cat-themed items only. Some of the things you can expect from this box are cat-themed shirts, jewelry, home decor, and accessories!
Visit CatLadyBox Reviews page to see past box contents!
Price: Subscriptions start at $34.99 per month.
---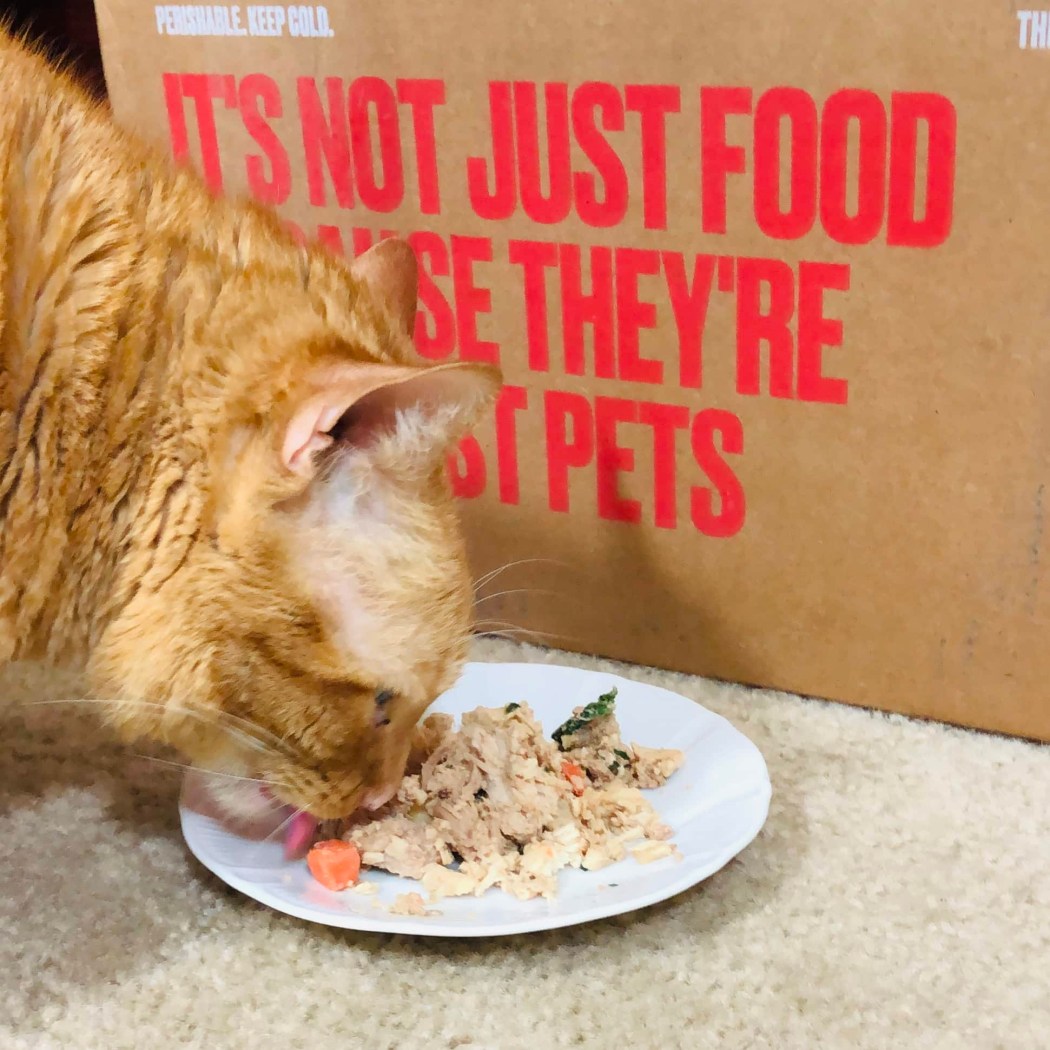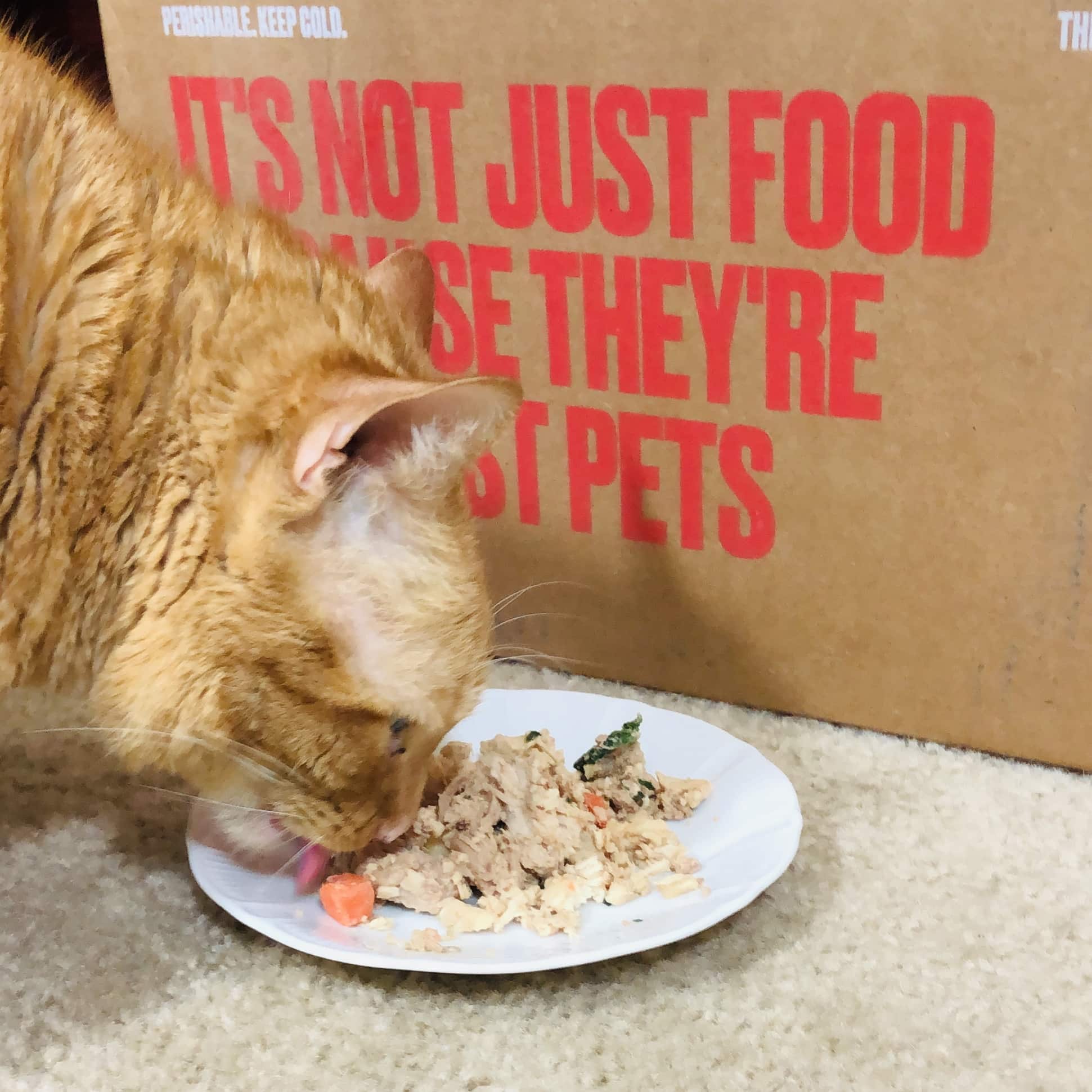 What you get: Fresh and healthy cat food is what Nom Nom Cats is all about. Either weekly or monthly, they send meals formulated to fit a cat's unique dietary needs – high in protein and high in water content. The meals are pre-portioned, measured, and sealed in its own bag, so all you have to do is give it to your cat! 
See Nom Nom Cats Reviews to find out more!
Price: A subscription starts at $33 every week.
Deal: Get 50% off your first order! Deal applies automatically, just visit and subscribe.
---
What you get: Lil Cooperccino Shop is a catnip toy subscription box! Sending quarterly, every box includes organic catnip toys, a piece of handmade cat-themed jewelry, and a reversible collar slip bandana. Boxes are themed and everything they send is handmade with love!
Price: Quarterly boxes start at $22.
---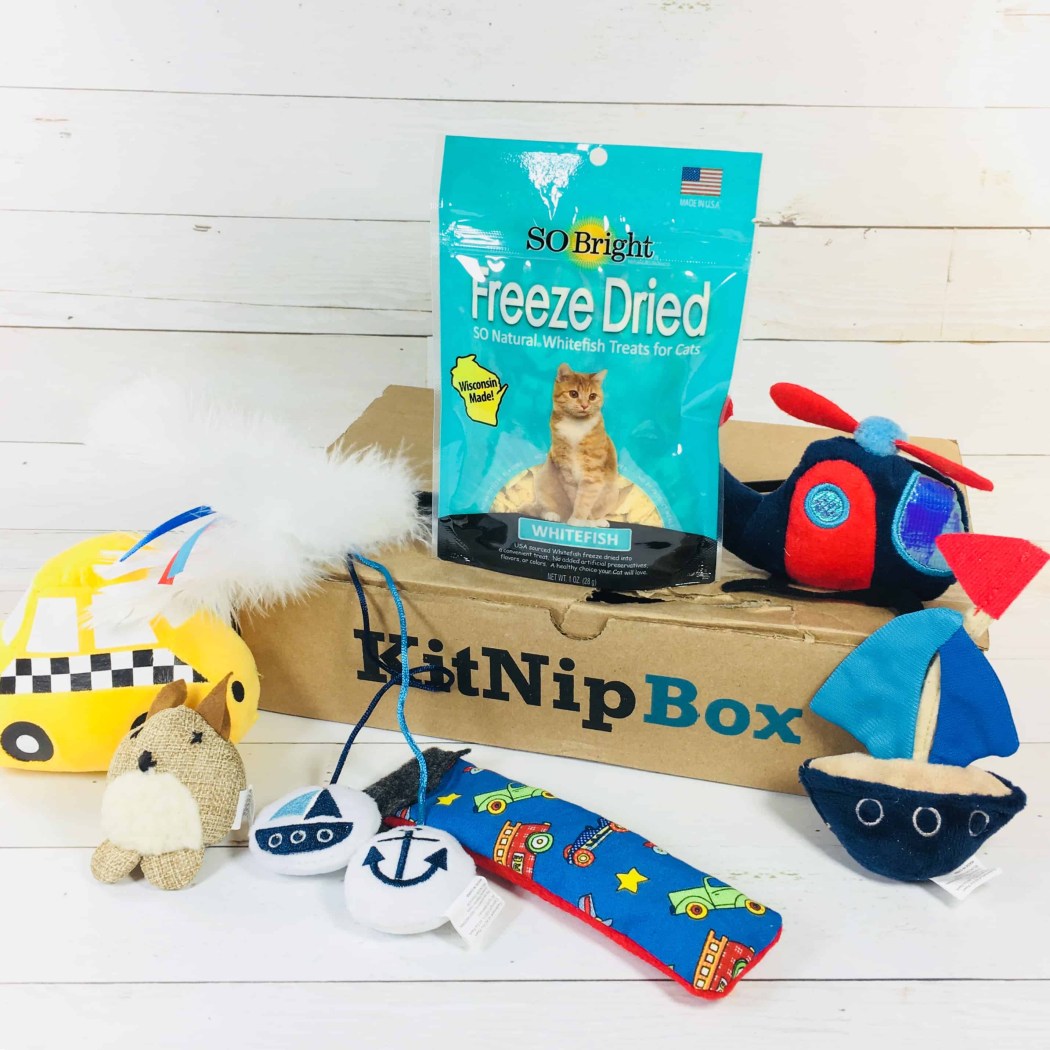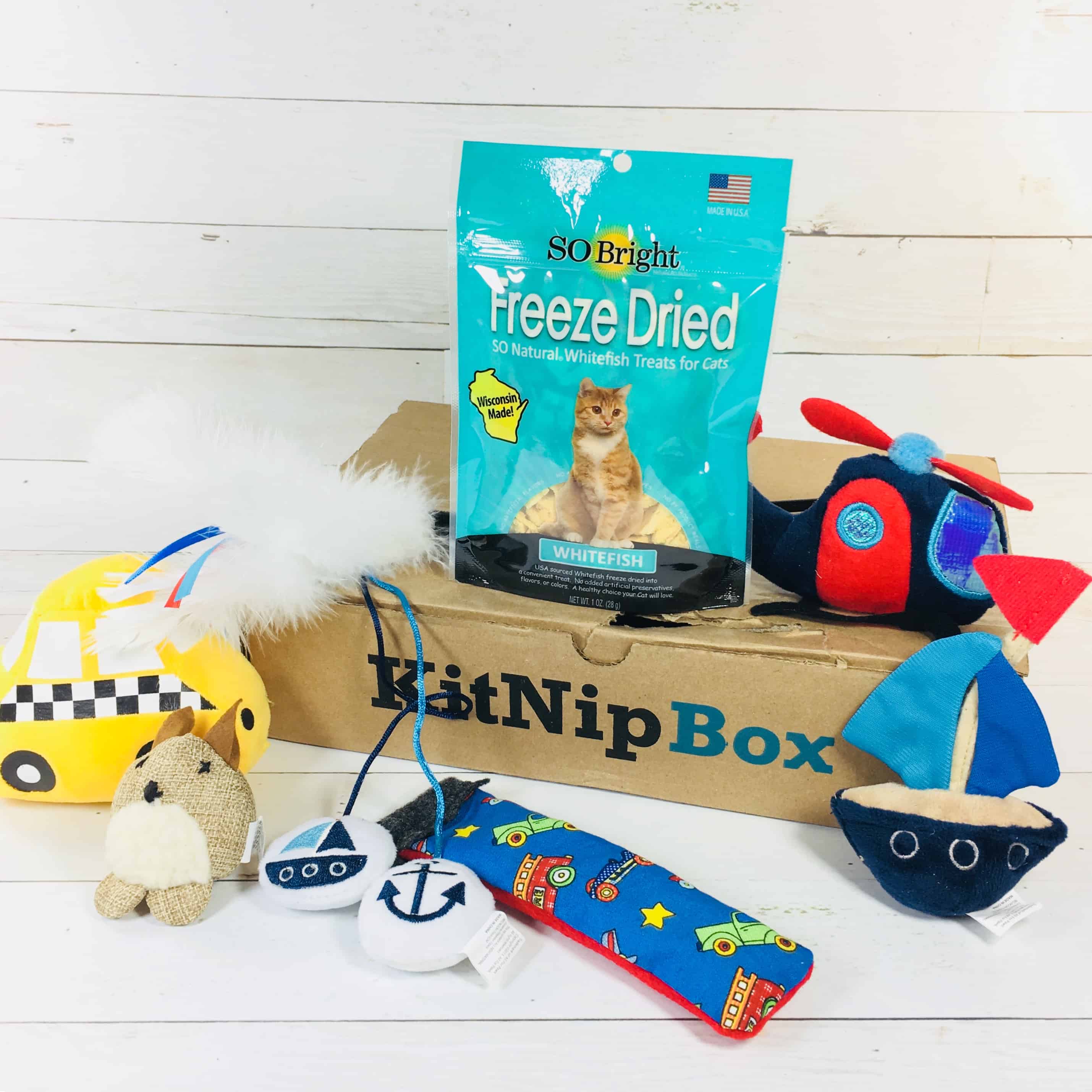 What you get: KitNipBox sends toys and treats for your cats, and it even gives you the option to get more for them by choosing from their Happy Cat KitNipBox that contains 4 or more items for a single cat, or the Multi-Cat KitNipBox that includes 6 or more items for multiple cats! The box always contains high-quality cat toys, all-natural treats, and other healthy cat products.
Check out KitNipBox Reviews to find out more!
Price: Subscriptions start at $19.99.
Deal: Save 15% on your first month! Use coupon code HAPPYKITTY.
---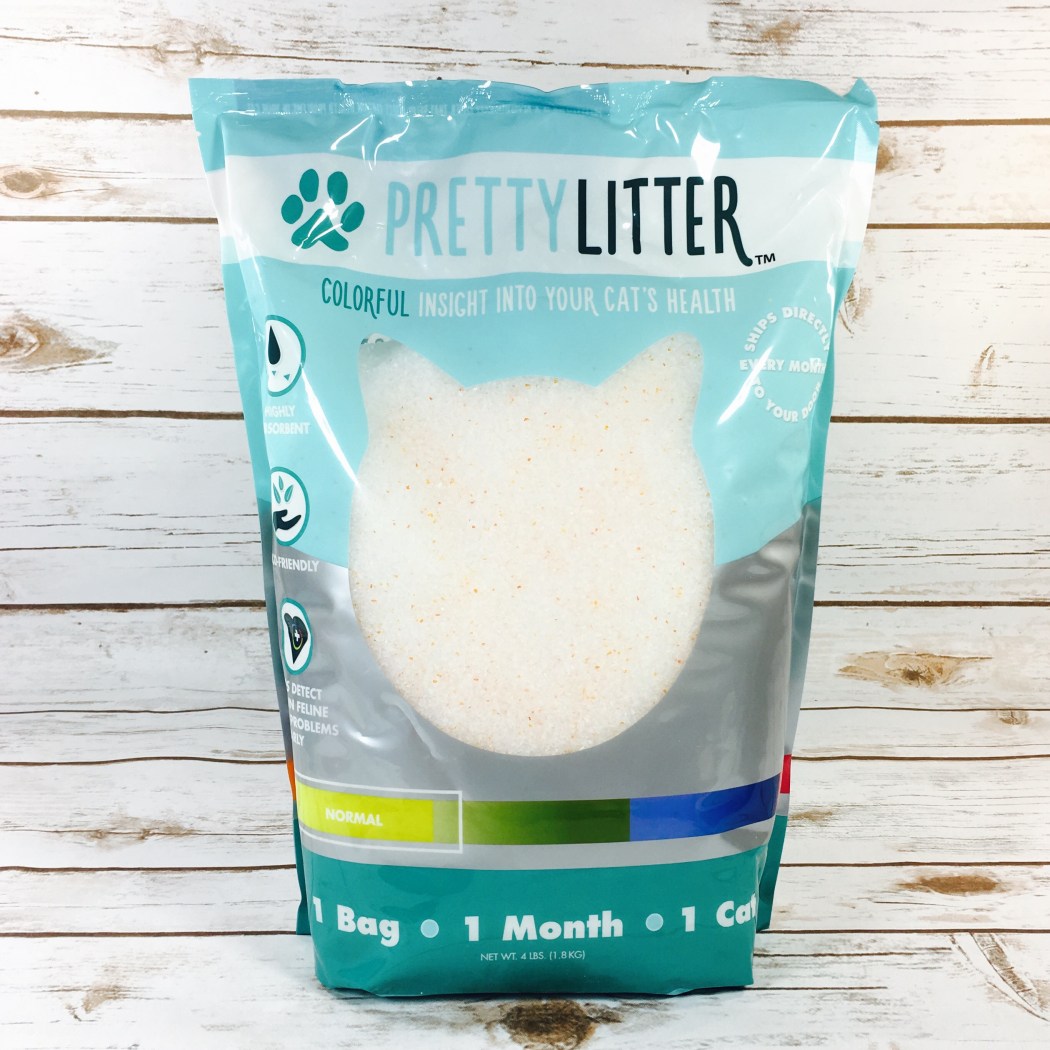 What you get: Cats will love it if you keep their litter box clean, and subscribing to PrettyLitter will be a very big help! The litter that the box provides has a revolutionary formula that absorbs and eliminates moisture, making it last for a whole month! Save money and keep your kitty happy by keeping their litter box always clean, and of course, odor-free!
Read PrettyLitter Reviews for more details!
Price: Monthly boxes start at $21.
Deal: Get 20% off + a FREE Toy with your first order! Use coupon code AFFTOY20.
---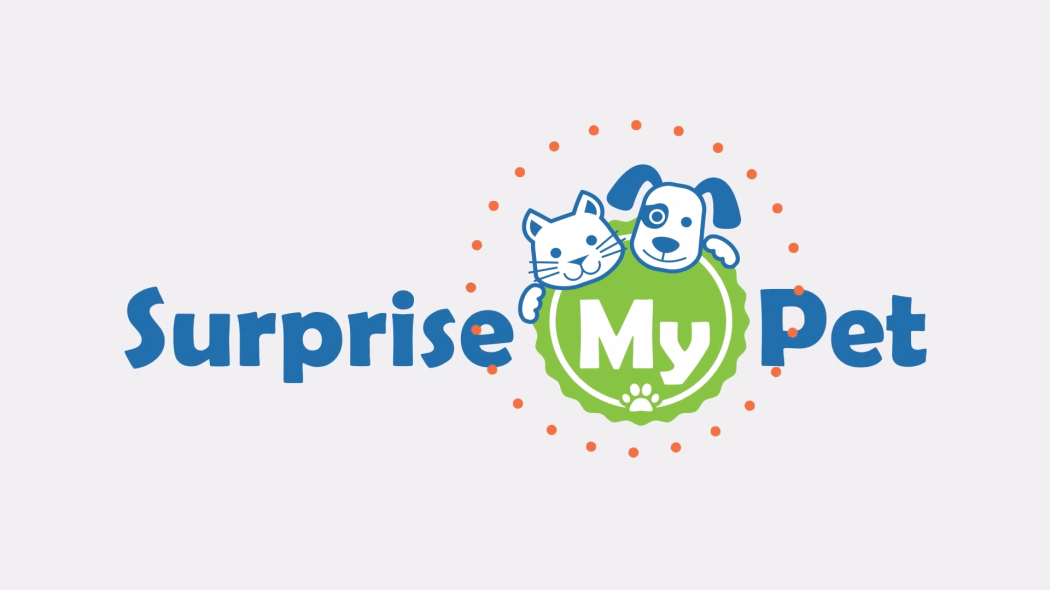 What you get: Surprise My Pet is a box that you should get when you're looking for variety! Each box contains 5 to 7 fun toys, treats and other useful goodies for your pets, like grooming supplies and accessories. They even include surprises for humans from time to time. When your pet doesn't like a certain item in the box, you can let them know and they will send an additional item on your next box. You can opt for a single cat box or a multi-cat box, depending on the number of cats that you have! 
Price: Subscriptions start at $30 every month.
---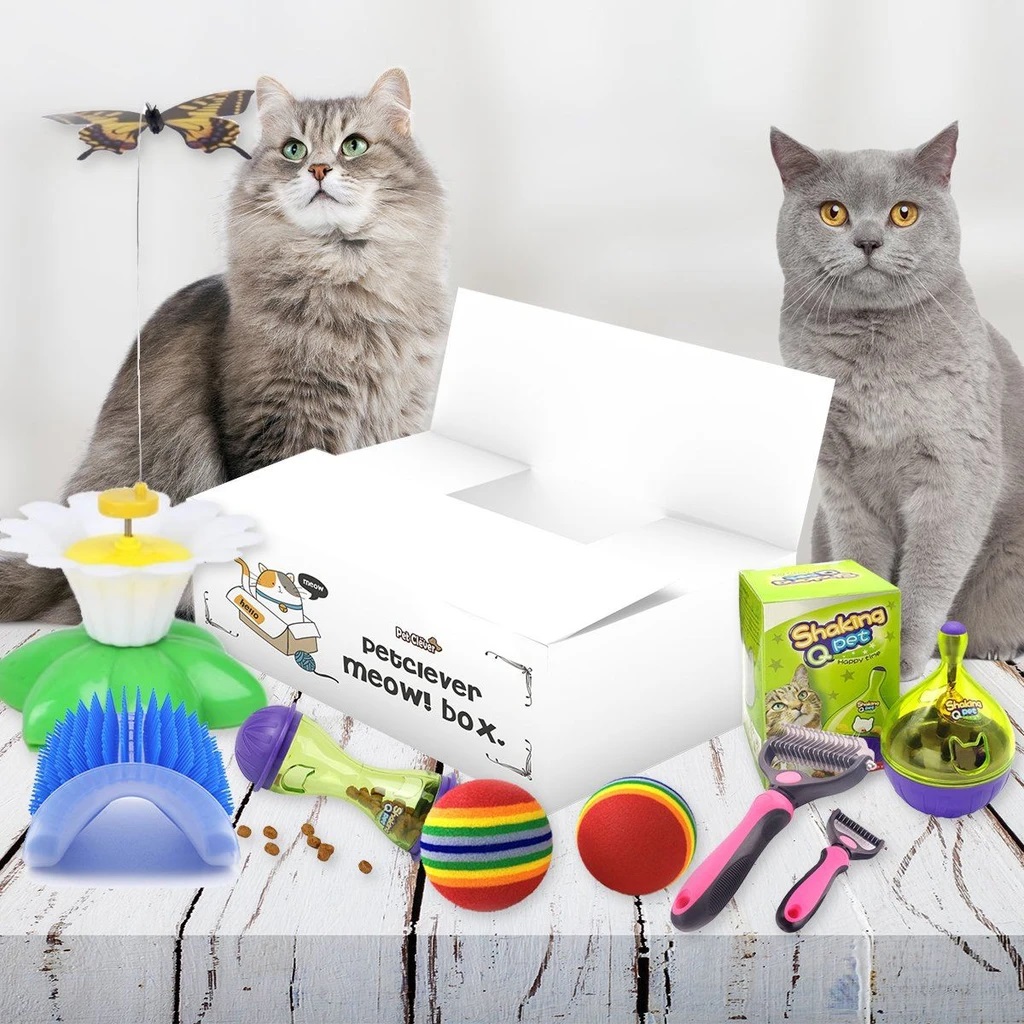 What you get: PetClever Meow! box sends 4 to 5 random kitty products each month, and that will include toys, clothes, and leash! You can also choose between their normal and deluxe box, the latter having 2 more products, so you'll receive 6 to 7 kitty stuff.
Price: The subscription costs $26.95 each month.
Deal: Get 5% off! Use coupon code HELLO.
---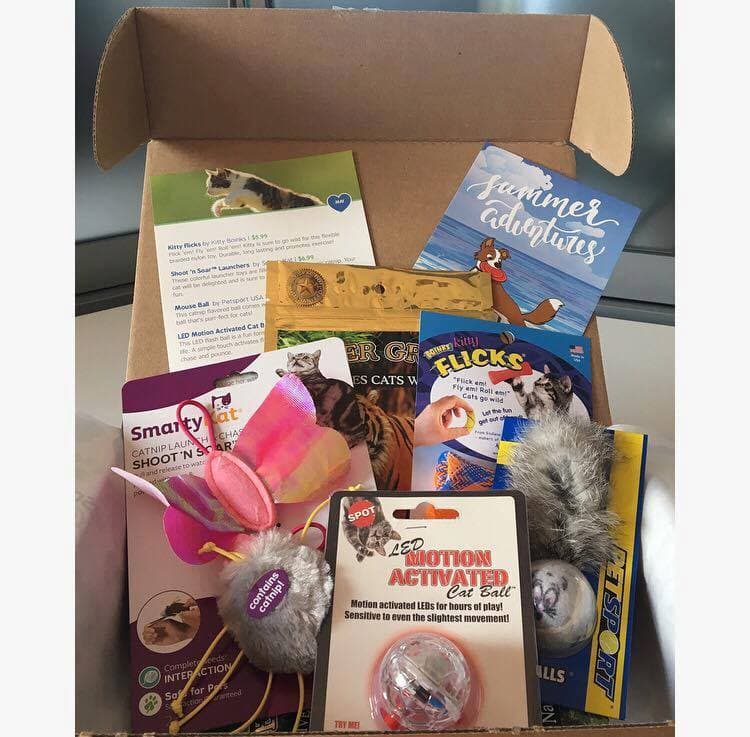 What you get: You can get to spoil your pet and at the same time, help other animals who need love and care! RescueBox lives up to its name by helping feed and vaccinate animals in need through their partners Rescue Bank and GreaterGood. Each box contains toys, treats, and accessories especially picked by a team of passionate pet lovers!
See Rescue Box Reviews for more information!
Price: Boxes start at $23.45 monthly.
Deal: Get 50% OFF your first box! Use coupon code 50OFF1M.
---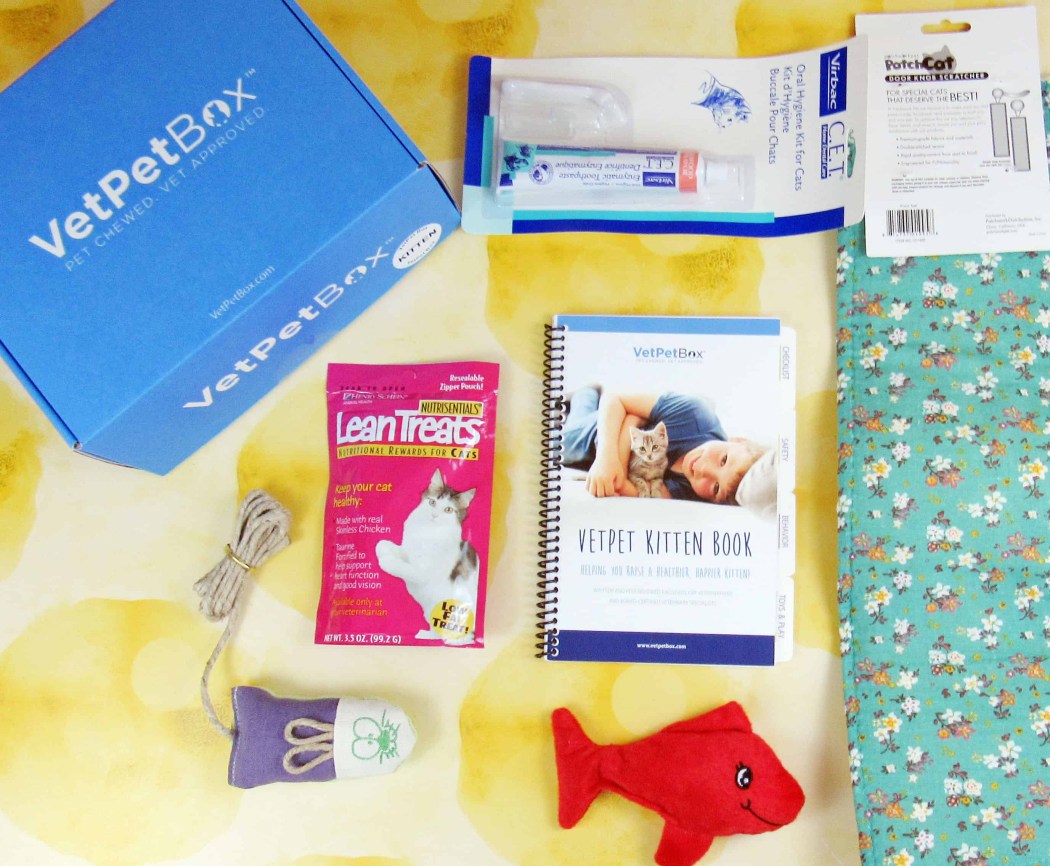 What you get: VetPet Box has a box made for kitties! Each month, subscribers receive high-quality toys, treats, educational materials, and wellness products. You can also customize your box by choosing between a single and multi-cat subscription. This subscription gives back by giving a portion of their profits to non-profit organizations annually!
Check out the VetPet Box – Cats and Kitten reviews page for details!
Price: The subscription costs $39 per month. Get more value by choosing a 3- or 6-month subscription.
Deals:
---
What you get: Cats love it when you spoil them, and this kit is one of the perfect boxes that you can get to please your furbaby! Each month, Paws & Claws Kit sends an amazing box filled with toys, treats, nip, food, and accessories perfect for your kitty. Another bonus that you can get is that the bottom of every box is designed like a scratching post, so your cat won't have to claw at your furniture! Humans will get a special gift from the box as well!
Price: The subscription costs $29.99 plus shipping.
---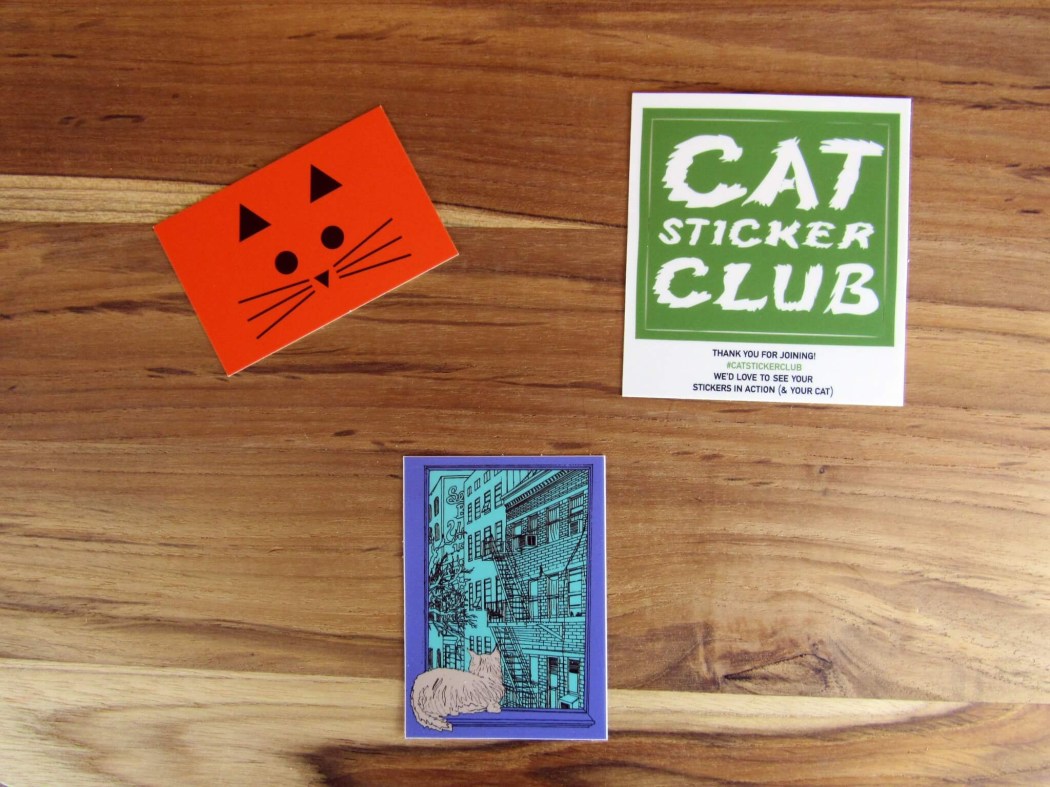 What you get: If you're looking for a meow-velous gift for cat lovers and stickers lovers alike, or just want to satisfy the cat-person in you, you can subscribe to Cat Sticker Club! Each month, receive a cat sticker designed by an artist. The vinyl sticker is usually 3″ to 4″ wide. Also, 10% of the profits are donated to cat charities, shelters, and rescues.
Check out the Cat Sticker Club Reviews to learn more!
Price: The subscription costs $3.50 per month.
Deal: Save 10%! Use coupon code CATHELLO.
---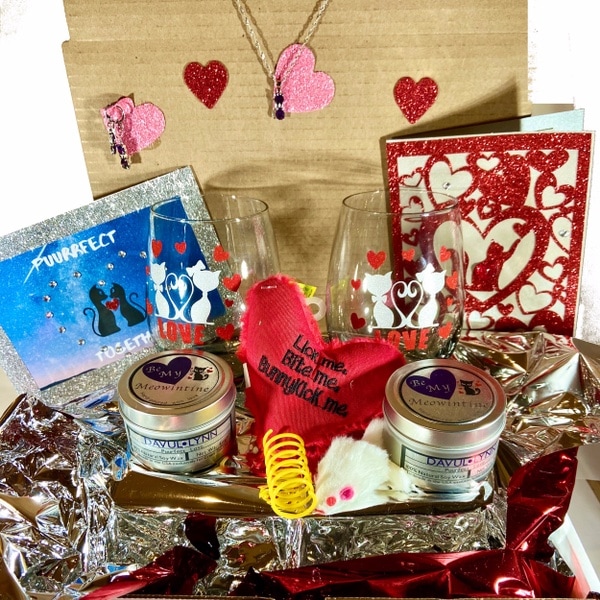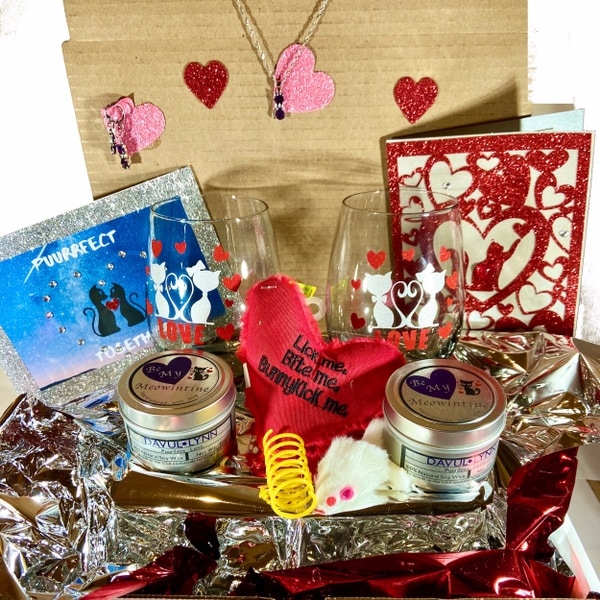 What you get: Crazy Cat Crates is a monthly subscription box of cat-themed goodies for humans and a few fun toys for cats – all curated according to the month's theme! Get 6 to 9 products in each box, and that will include snacks, cat toys, and special gifts! Also, they donate to cat rescues and organizations as their commitment to the well-being of our feline friends!
Price: The subscription costs $39.99 each month, plus free shipping within the US.
---
That's all the 2020 winners for the Best Subscription Box Awards for cats! Which one is your favorite?
Take a look at all the best subscription boxes in every category!
Say Hello to More Subscriptions for Cats!
Find more cat subscription options in these lists: