Taking care of your appearance can do wonders for your confidence and self-esteem. Whether you prefer a smooth, clean-shaven look or a rugged beard, it's important to have the right tools and products to maintain your desired style. Fortunately, with the rise of men's grooming and shaving subscription boxes, it's easier than ever to keep your routine fresh and convenient. Each month, a carefully curated selection of essential and innovative items is delivered straight to your doorstep, ensuring you never run out of your favorites or miss out on exciting new discoveries.
Show More (3 items)
Men's grooming subscription boxes offer a hassle-free and budget-friendly solution to upgrading your grooming routine. With a range of options to suit your individual needs and preferences, you can easily discover new products and stock up on your favorites. Some subscriptions allow you to customize your selection based on your personal profile, while others surprise you with a thoughtfully curated assortment of items each month. Either way, you'll enjoy a diverse array of high-quality grooming and shaving products at a fraction of the cost of traditional shopping.
Indulge in a little self-care or surprise the men in your life with a gift that keeps on giving – here are the best men's grooming and shaving subscription boxes of 2023! From luxurious skincare and grooming sets to innovative shaving supplies and accessories, these boxes offer something for every man's personal style and needs.
The Top 10 Men's Grooming and Shaving Subscriptions!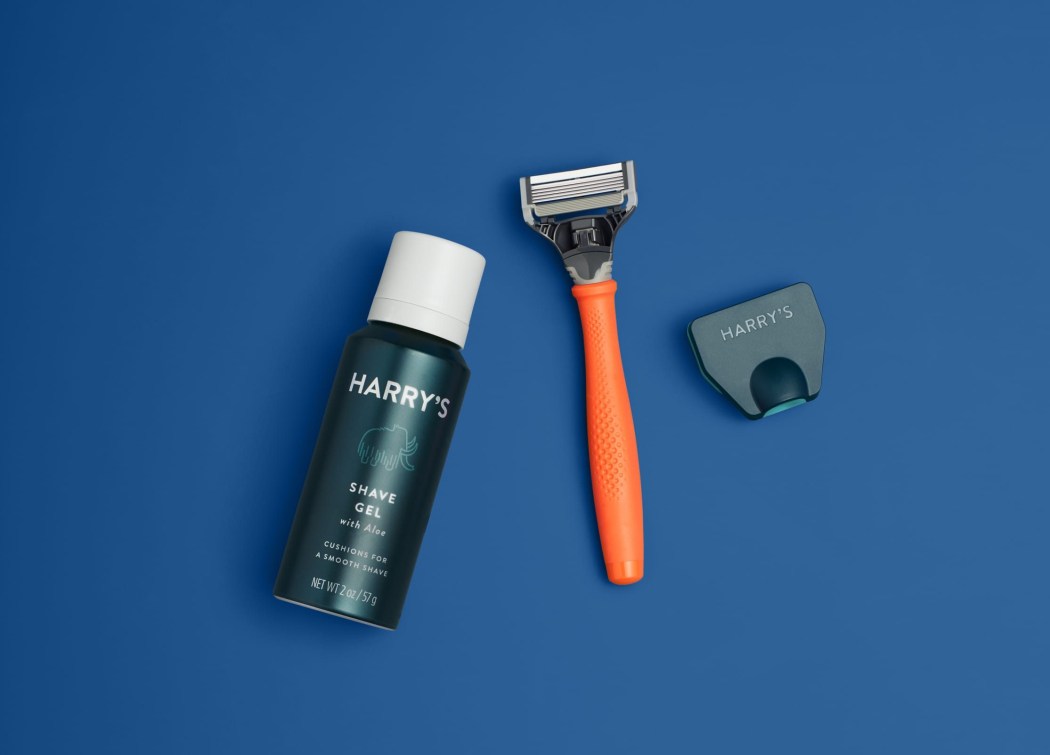 Image from: Harry's
Harry's knows exactly what men need — a sturdy razor handle and top-quality blades! Their subscription plans are customizable to your shaving needs. They currently offer three types of handles: Winston (two-tone handle with no-slip rubber grips), Truman (ergonomic handle with rubberized grip), and Craft (smooth metallic handle with dotted rubber grip pattern). You can try the starter set that comes with a weighted, ergonomic handle, five-blade razor cartridge, foaming shave gel, and travel blade cover. Refills follow after, delivered at your desired frequency! Post-shave balm, soaps, and other body care items are also available as add-ons. In addition, they donate 1% of sales to nonprofits to bring quality mental health care to men everywhere.
---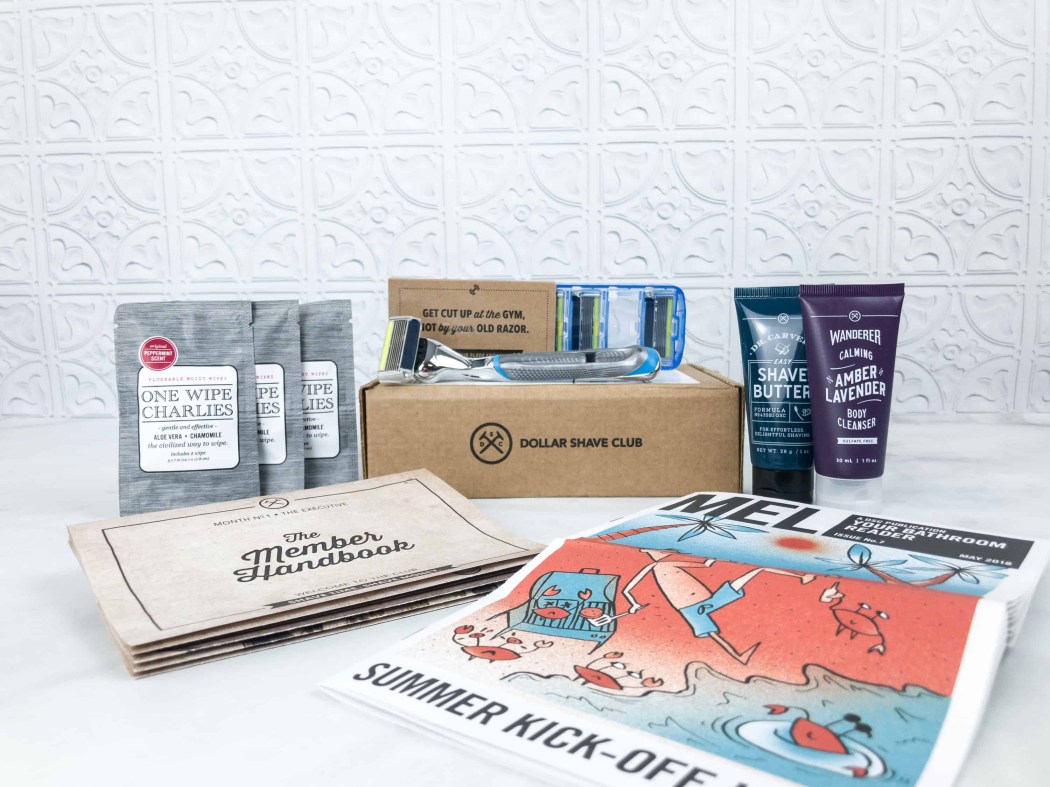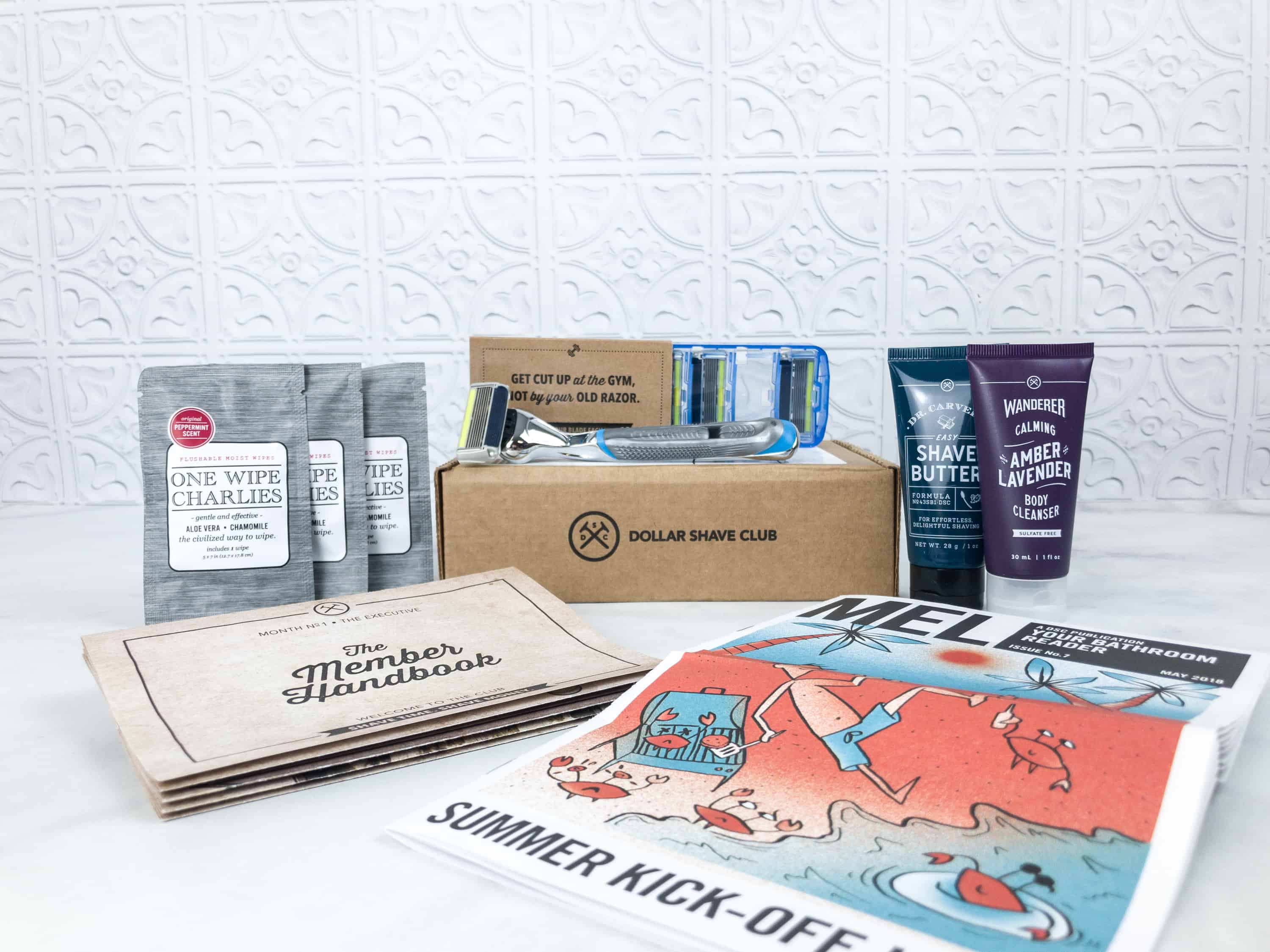 Image from: our review
With Dollar Shave Club, all it takes are a few clicks for you to get your hands on shaving essentials. You only need to tell them how you groom, and they'll recommend the best products for your shaving routine. You can also get their efficient Starter Set for a low price, which includes 6-blade razor cartridges, a handle, and three shave aid samples like shave butter, post-shave dew, and hydrating face wash. After that, you'll get a package of replacement cartridges, so you'll never have to worry about dull blades again. Men won't look for other razors or blades once they try this!
Deal: Get your first Starter Set for FREE! Deal applies automatically, just visit and subscribe. Just pay the shipping of $5.
---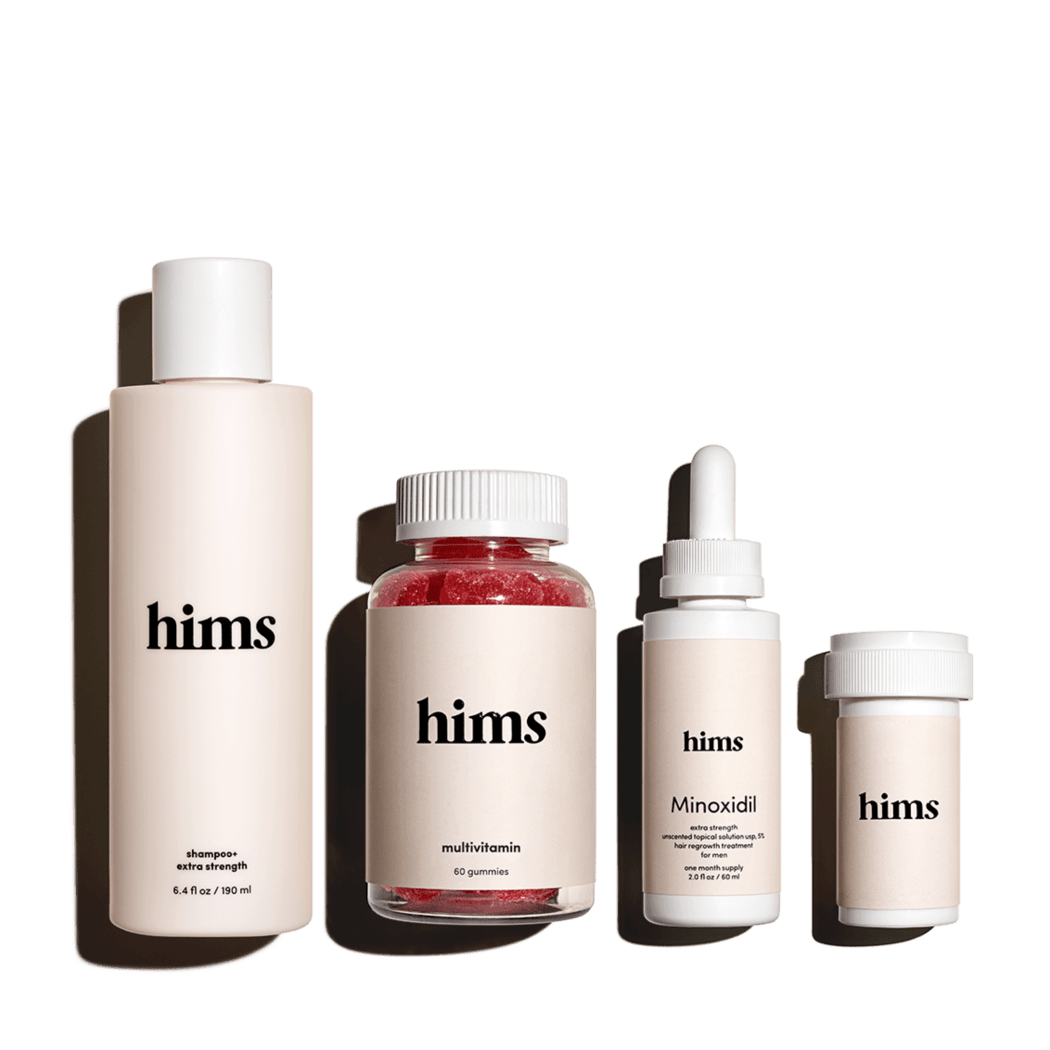 Image from: Hims
Hims is a telemedicine brand specially created for men, making prescriptions, products, and medical advice easily accessible to them. They have a selection of products ranging from skincare to haircare, as well as sexual and mental health. There's a profile you need to fill out upon signing up, which includes questions about your health and lifestyle and the kind of treatment you're looking for. Then, you'll be connected to a qualified licensed physician in your state to start your diagnosis — speak with a doctor over video, phone, or chat. You'll get just what you uniquely need in the mail, all on your terms, shipped free!
Deal: Get 20% off your first THREE months of treatment plan. Restrictions apply. Deal applies automatically, just visit and subscribe.
---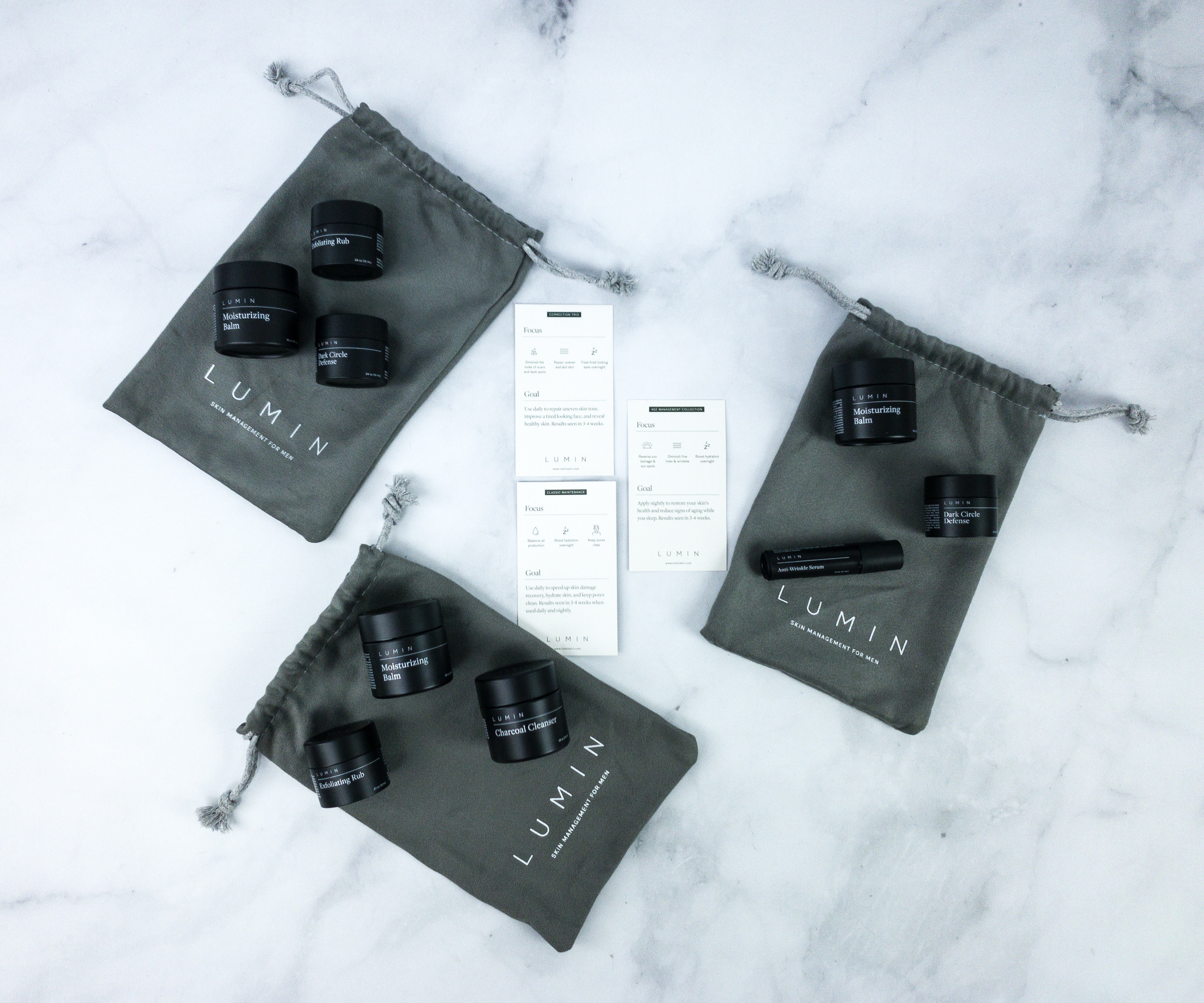 Image from: our review
Lumin is all about skincare for men, delivering luxury quality, easy-to-use products straight to your doorstep every other month. They offer a number of different sets containing premium skincare products that can cleanse, hydrate, and repair the skin, including Classic Maintenance for beginners, Age Management for older men, and Correction Trio for anyone who wants to look energized. All of their products are paraben-free, cruelty-free, and dermatologically tested! Each is made from natural, better ingredients (tailored to your skin type and age) to help the skin in a way that's so effective, leaving it looking its best!
Deal: Get a FREE trial! Deal applies automatically, just visit and subscribe. Just pay the shipping!
---
Image from: Dr.Squatch
Dr. Squatch offers men's bar soaps, hair care products, deodorants, toothpaste, and shower boosters in one subscription. They have all your grooming needs covered, and the best thing is that everything is made with the finest ingredients nature has to offer. You can customize your picks, choose your scents, and get your grooming essentials delivered quarterly. All products are scented with masculine aromas (no girly stuff!) to make you smell like a champion! Not sure which items to get? Take their Soap Quiz for scent suggestions!
Deals:
Get 10% off on your first $18+ subscription purchase! Use coupon code DSCSQUATCH10.
Get 10% off on $20+ orders! Use coupon code DSCBRICC10.
---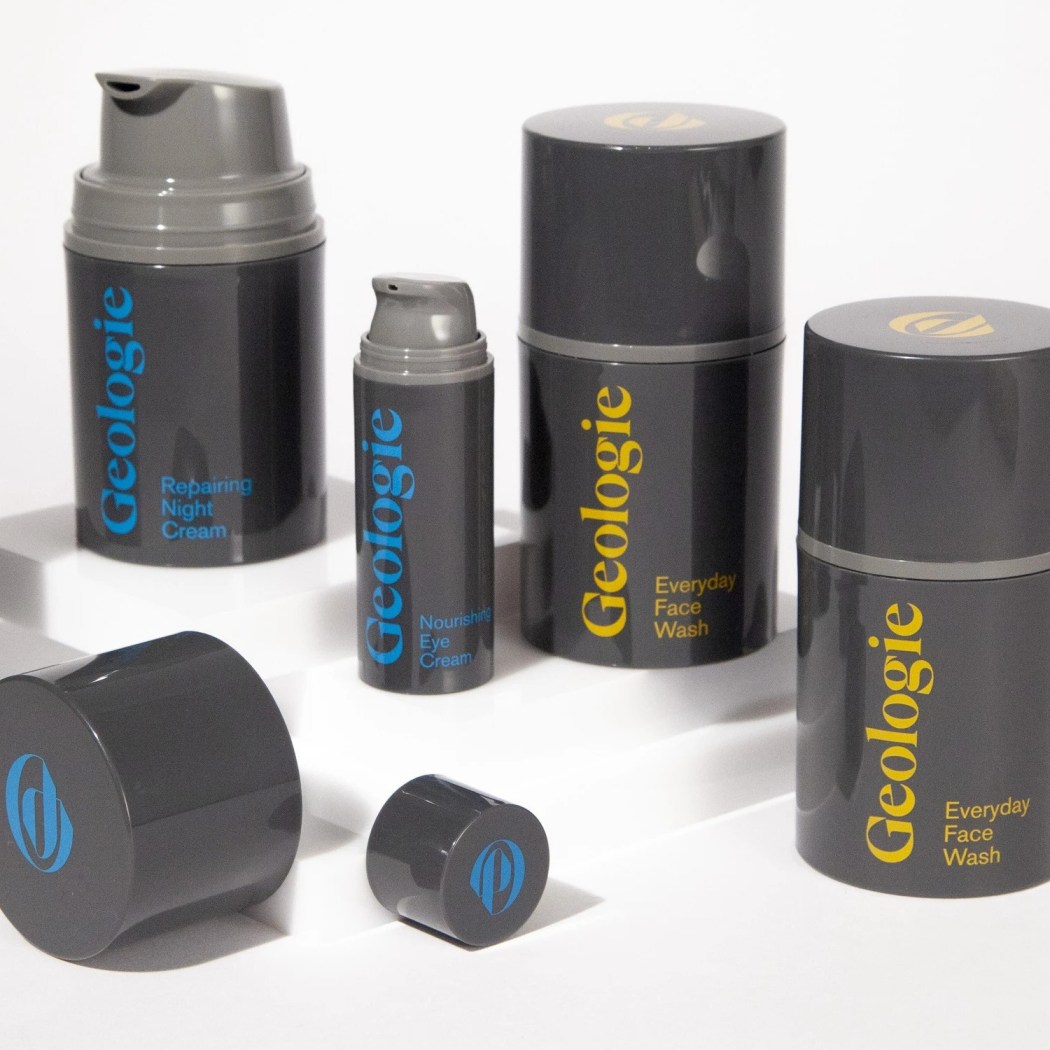 Image from: Geologie
Geologie says no two men are the same, neither with skincare, and we agree! This subscription offers personalized products that are a perfect fit for your unique skincare needs. All you have to do is tell them about your skin type and goals, and their dermatologists will curate the best regimen customized for you. The Essential Set comes with two products that'll take just a little of your time to apply, while the Complete Set has four products for a full routine. The products you receive complement each other as they are curated based on your answers to the diagnostics. No fads, no fillers, no compromises, just real ingredients that work specifically for you!
Deal: Save 90% on Geologie Personalized Custom Trial Sets! Deal applies automatically, just visit and subscribe.
---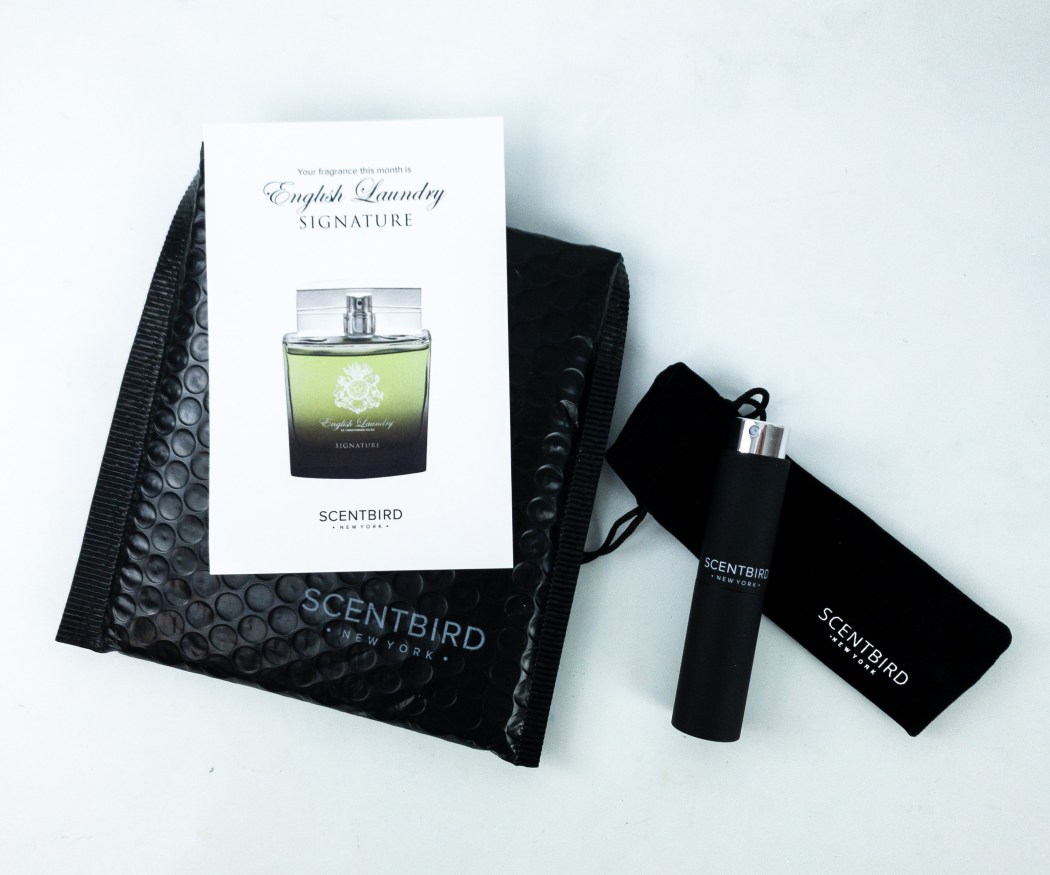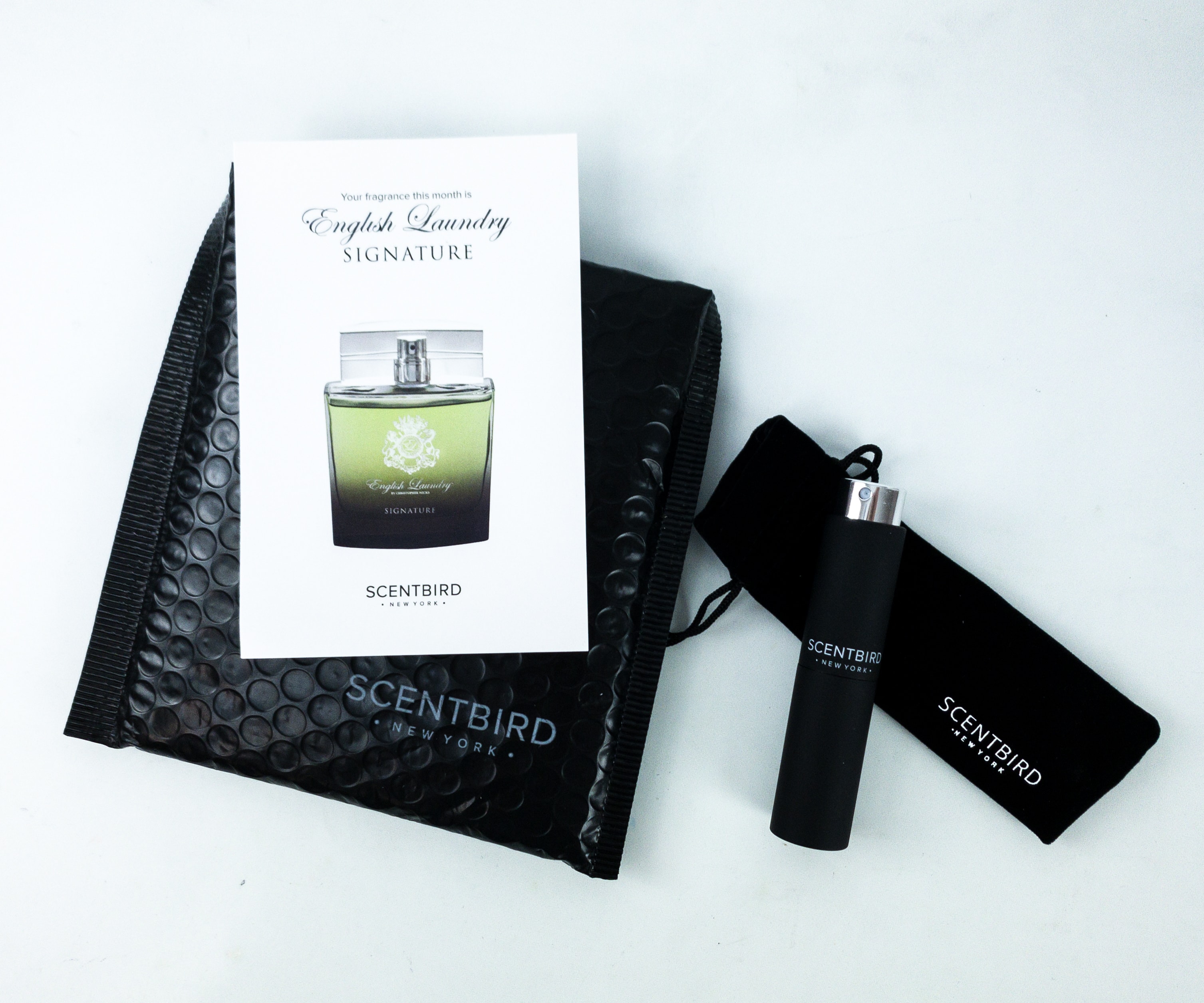 Image from: our review
ScentBird Men makes sure you smell good and feel good by sending a cologne of your choice every month! They are all about the fun and magic of fragrances, and there are tons of designer scents to choose from, including Versace, Gucci, Tommy Bahama, and Tom Ford. Choose which scent you like to receive monthly from their catalog, or take the quiz for recommendations if you aren't sure which one you like. Your first box includes a sleek refillable case to hold your current cologne atomizer, which is packed with your preferred scent and lasts for around a month.
Deal: Get 50% off your first month! Deal applies automatically, just visit and subscribe.
---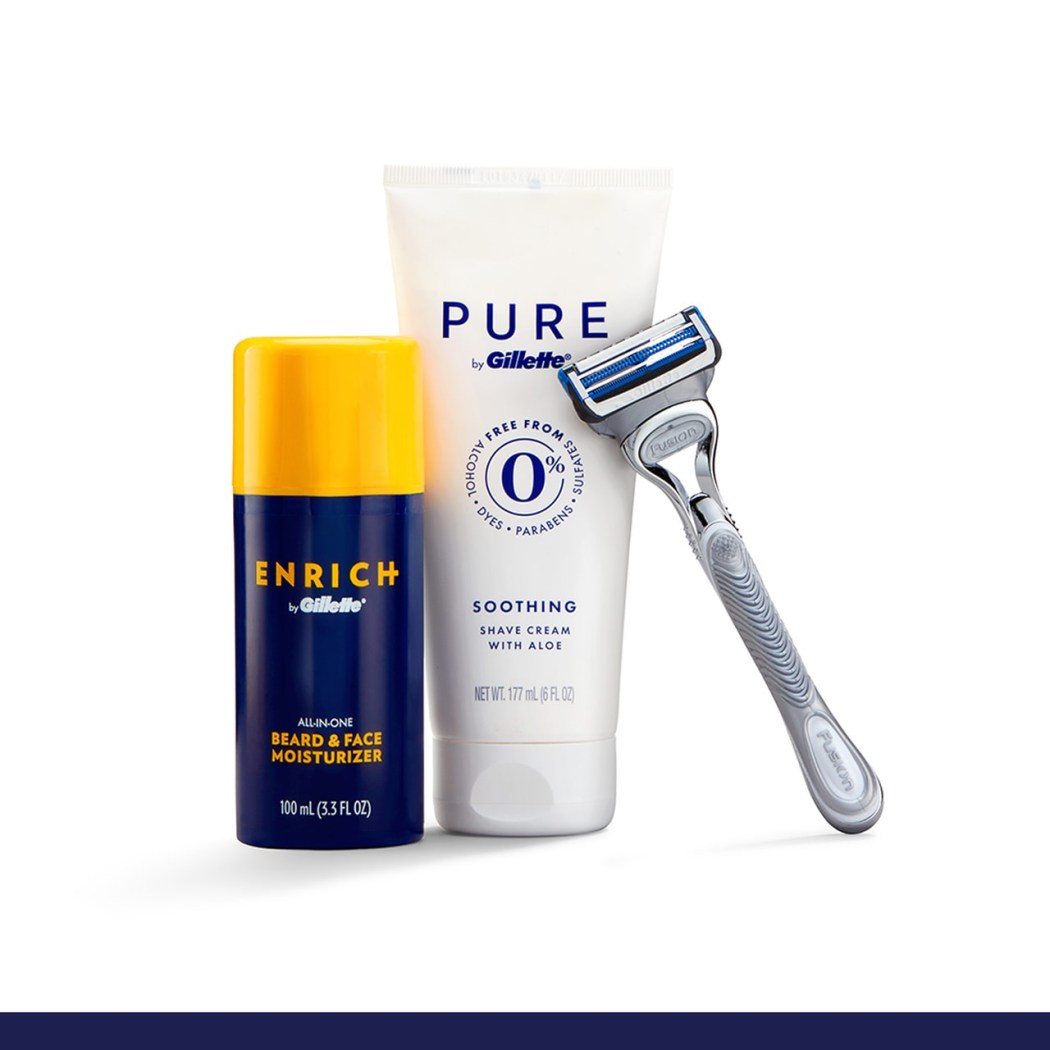 Image from: Gillette Shave Club
For fans of Gillette, you can now grab your favorite razor through Gillette Shave Club. You can get the starter kit (ProGlide Shield for a close shave or SkinGuard for a sensitive shave) and receive two bestselling blades with the handle and a travel case. With adapting designs, grooming is even better! Soon after your starter kit arrives, you'll also receive your first box of refill blades with a full-size Pure Shave Cream. Their convenient subscription option allows you to get your supplies on your preferred schedule!
Deal: Get $3 off your first order, plus every 4th order free! Use coupon code SHAVEOFF3.
---
Image from: our review
Manscaped Player's Club was created specifically for a man's distinctive grooming needs. This subscription is equipped with the right products and tools for the job in a complete manscaping system that is easy, powerful, and satisfying. The Peak Hygiene Plan lets you choose any two base products you like, delivered every three months to your door, whether it's a fresh blade, a refill of your fave grooming products, or something new to try. It features American-made, specially formulated products to cleanse, moisturize, and deodorize, as well as tools engineered to give a man a close, refined appearance!
---
That's our list of the best men's grooming subscription boxes for 2023! Which one is your favorite?
Want more? Be sure to check out all the best subscription boxes in different categories!