Tailored to men's specific needs, grooming subscription boxes range from sampling and discovery subscriptions to boxes that deliver full-sized products or a month's worth of grooming supplies. This, of course, includes shaving products that are already a part of our daily routines. These subscriptions save men so much time because there's no need to go to shops, and even money because there are subscription deals that you wouldn't otherwise get in physical stores.
To help you figure out which is the right one for you, we asked our readers to vote for the best men's grooming and shaving subscription boxes. Here are the results!
The Top 10 Men's Grooming and Shaving Subscriptions – YOUR picks!
Here are the best men's grooming and shaving boxes that made it to the cut!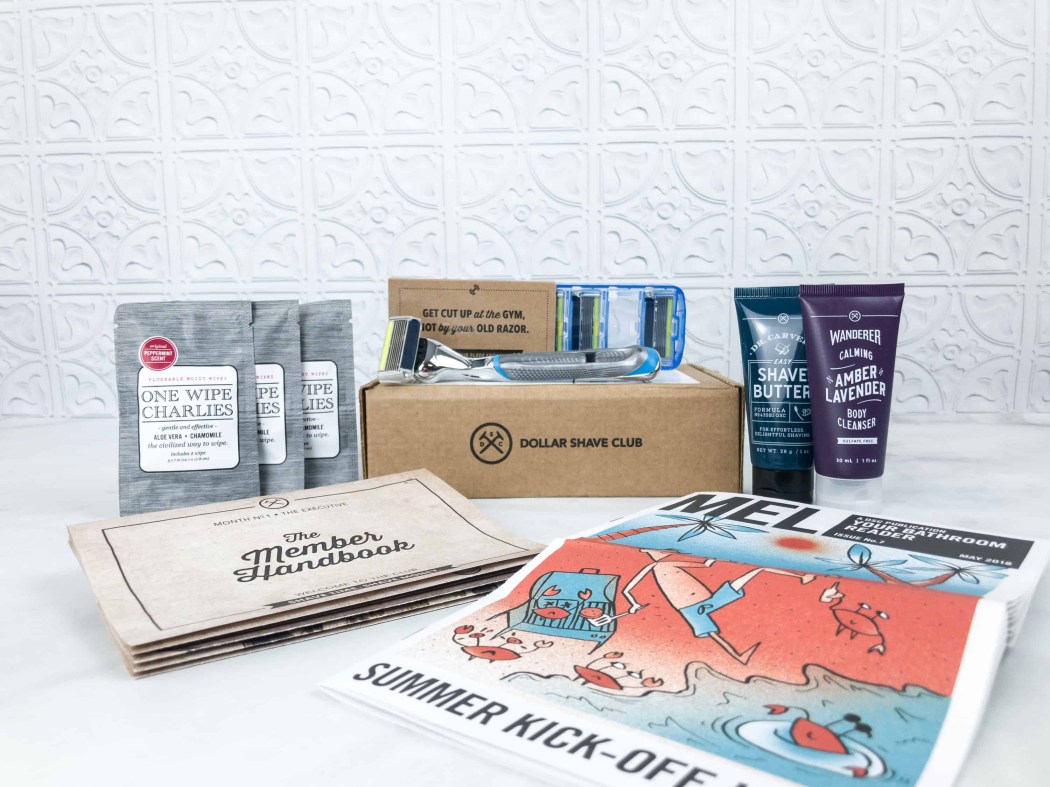 Image from: our review
Lovely choices, made me enjoy shaving and their products are so good I never get razor burn anymore! – Curly Lamb

This subscription has everything one needs to look amazing, shave, soap, hair, cologne, even toothpaste. – Sarah

The best! Have been subscribed for over 7 years now – Matt

Convenient, well priced and smells good on hubby. – Mizary
What You Get: With Dollar Shave Club, all it takes are a few clicks for you to get your hands on shaving essentials. You can get their efficient Starter Set for a low price, which includes 6-blade razor cartridges, a handle, and three shave aid samples. After that, you'll get a package of replacement cartridges, so you'll never have to worry about dull blades again. Men won't look for any other razor or blades once they try this!
Read Dollar Shave Club Reviews to find out more!
Price: Get the starter set for just $5. Refill subscriptions cost $20 every other month.
Deal: Get your first Starter Set for FREE! Deal applies automatically, just visit and subscribe. Just pay the shipping of $5.
---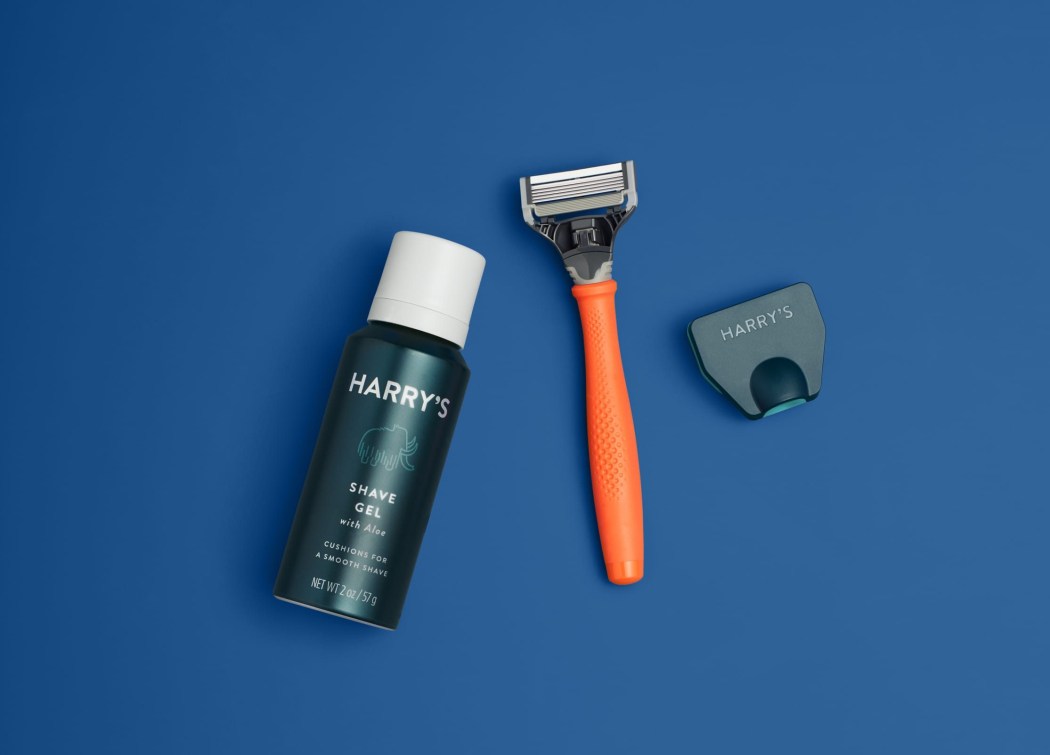 Image from: Harry's
My husband loves the Harry shave subscription.great deal at a great price. Much more economical than purchasing disposable razors  – Judy

They just keep getting better and better – Rooster269

Great quality blades, like the options on different colored handles
What You Get: Harry's knows exactly what men need – a sturdy razor handle and top-quality blades! Their subscription plans are customizable to your shaving needs. They currently offer two types of handles: Winston (metal with no-slip rubber grips) and Truman (rubber coating that comes in orange, navy, and green). They also have starter packs that come with a razor blade cartridge and a shave gel. Refills follow after the starter kit, delivered at your desired frequency. Post-shave balm, soaps, and other body care items are available as add-ons. They also donate 1% of sales to nonprofits to bring quality mental health care to men everywhere.
You can get a free subscription box trial and receive a weighted rubberized handle, five razor blade cartridges, foaming shave gel, and a travel blade cover.
See Harry's Reviews for more information!
Price: Starter Packs are as low as $13. Refill packs start at $16 every other month.
Deal: Get your first set FREE! Use this link to get the deal. Just pay $3 shipping!
---
Image from: Dr.Squatch
What You Get: Dr. Squatch offers men's bar soaps, hair care products, deodorants, toothpaste, and shower boosters in one subscription. They have all your grooming needs covered and the best thing is that everything is made with the finest ingredients nature has to offer. You can get your grooming essentials delivered quarterly, and you can also choose your preferred scents. The products are scented with masculine aromas (no girly stuff!) to make you smell like a champion! Not sure which items to get? Take their Soap Quiz for scent suggestions!
See Dr. Squatch Reviews for more details!
Price: Soapscription costs $6/bar, or $18 per month for 3 bars, $36 per month for 6 bars, and $54 per month for 9 bars.
Deals:
---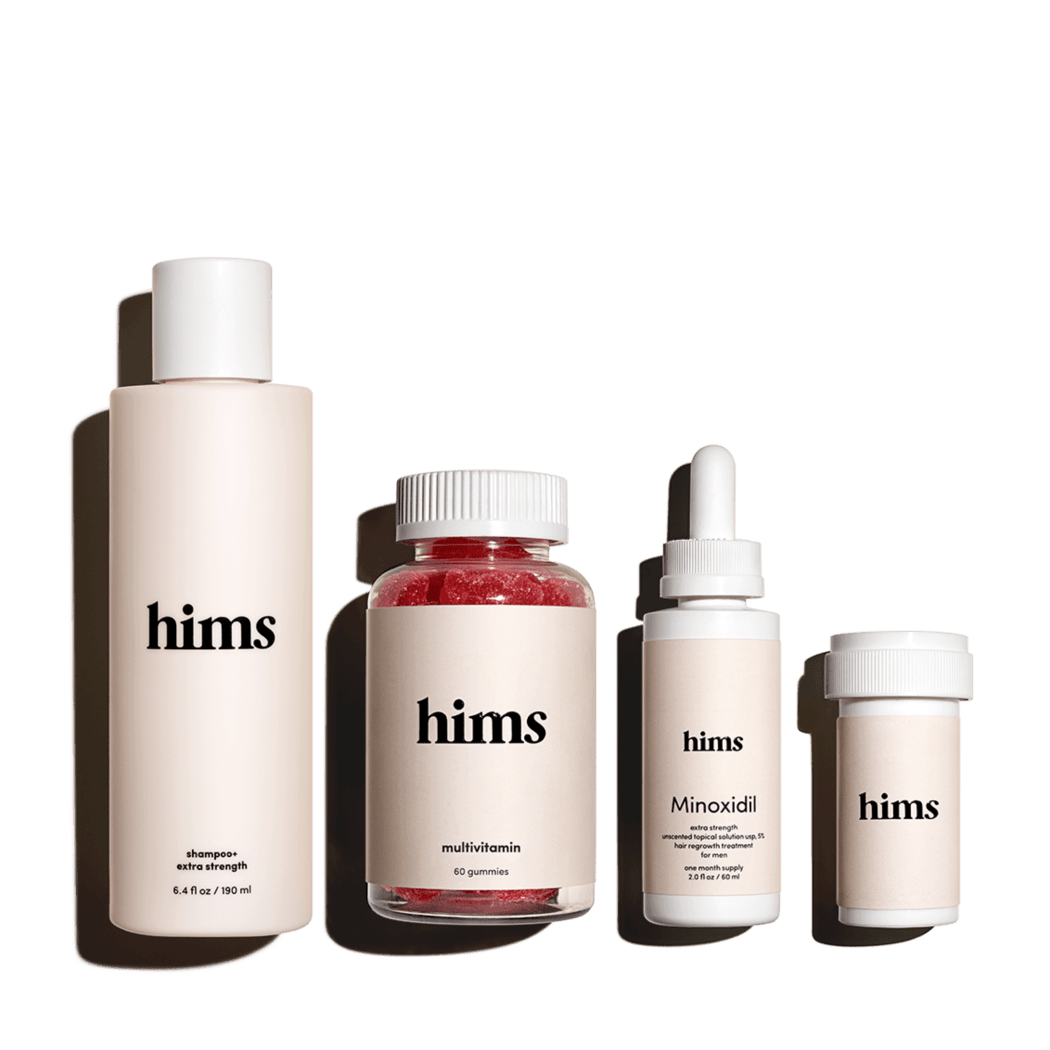 Image from: Hims
What You Get: Hims is a brand specially created for men, making prescriptions, products, and medical advice easily accessible to them. They have a selection of products ranging from skincare to haircare, as well as mental health. There's a profile you need to fill out upon signing up, which includes questions about your health and lifestyle and the kind of treatment you're looking for. Then, you'll be connected to a qualified licensed physician in your state to start your diagnosis. You'll get just what you need in the mail, all on your terms, shipped free!
Price: Prices depend on what products you choose to purchase. For instance, hair treatments start at $15 per month.
---
What You Get: Lumin is all about skincare for men, delivering luxury quality, easy-to-use products straight to your doorstep every other month. They offer a number of different sets containing premium skincare products that can cleanse, hydrate, and repair the skin, including Classic Maintenance for beginners, Age Management for older men, and Correction Trio for anyone who wants to look energized. All of their products are paraben-free, cruelty-free, and dermatologically tested! Each is made from natural, better ingredients (tailored to your skin type and age) to help the skin in a way that's so effective, leaving it looking its best!
Check out our Lumin Reviews to see more!
Price: Prices start at $60 every 2 months or $120 every 6 months.
Deal: Get a FREE trial! Deal applies automatically, just visit and subscribe. Just pay the shipping!
---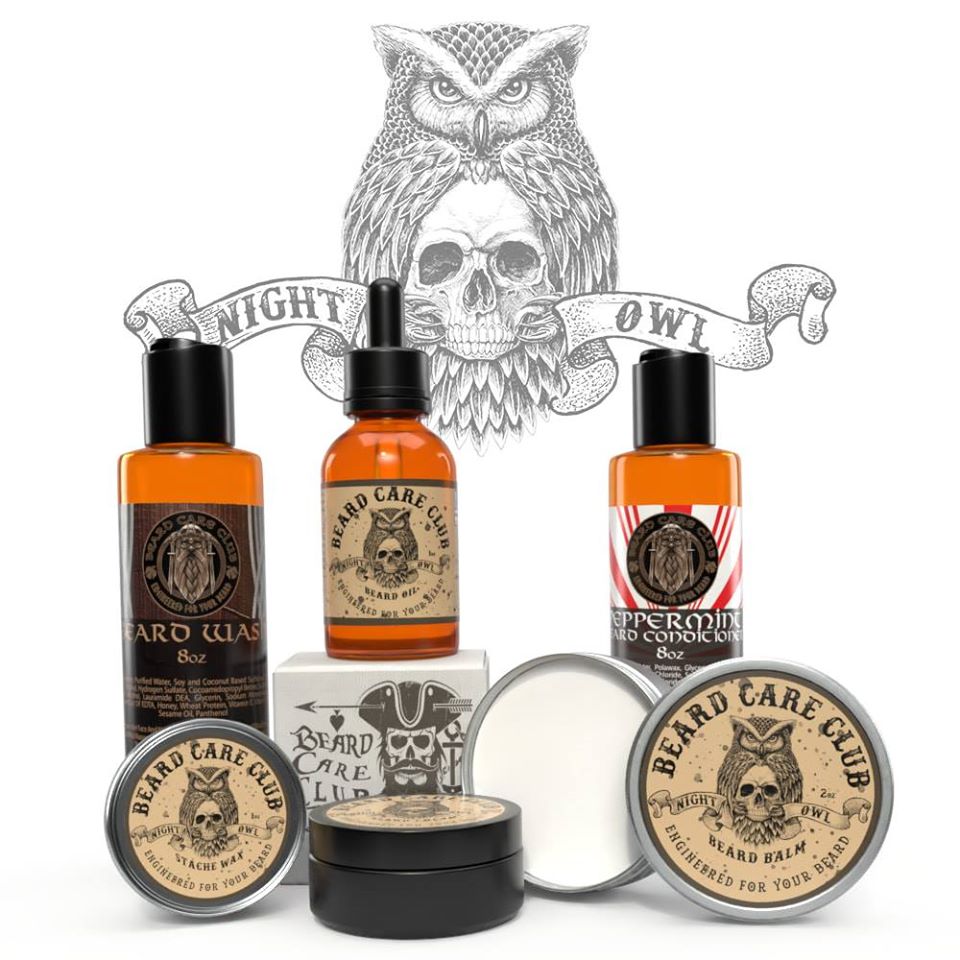 Image from: Beard Care Club
What You Get: Beard Care Club ensures that your beard is always in tip-top shape by sending handcrafted beard products monthly. This veteran-owned subscription offers beard care products like oils, creams, balms, waxes, washes, and conditioners, as well as beard growth supplements. Join the Scent of the Month Club to let your beard stand out with new, unreleased scents to try each month. What's even better is that you can customize your boxes with the items you want to see inside! Past scents include Bay Rum, Yukon Pine, Campfire Cody, Pearwood, Pineberry, and more.
Price: Subscriptions start at $7.50/month.
Deal: Get 20% off your first box. Use coupon code CRATEJOY.
---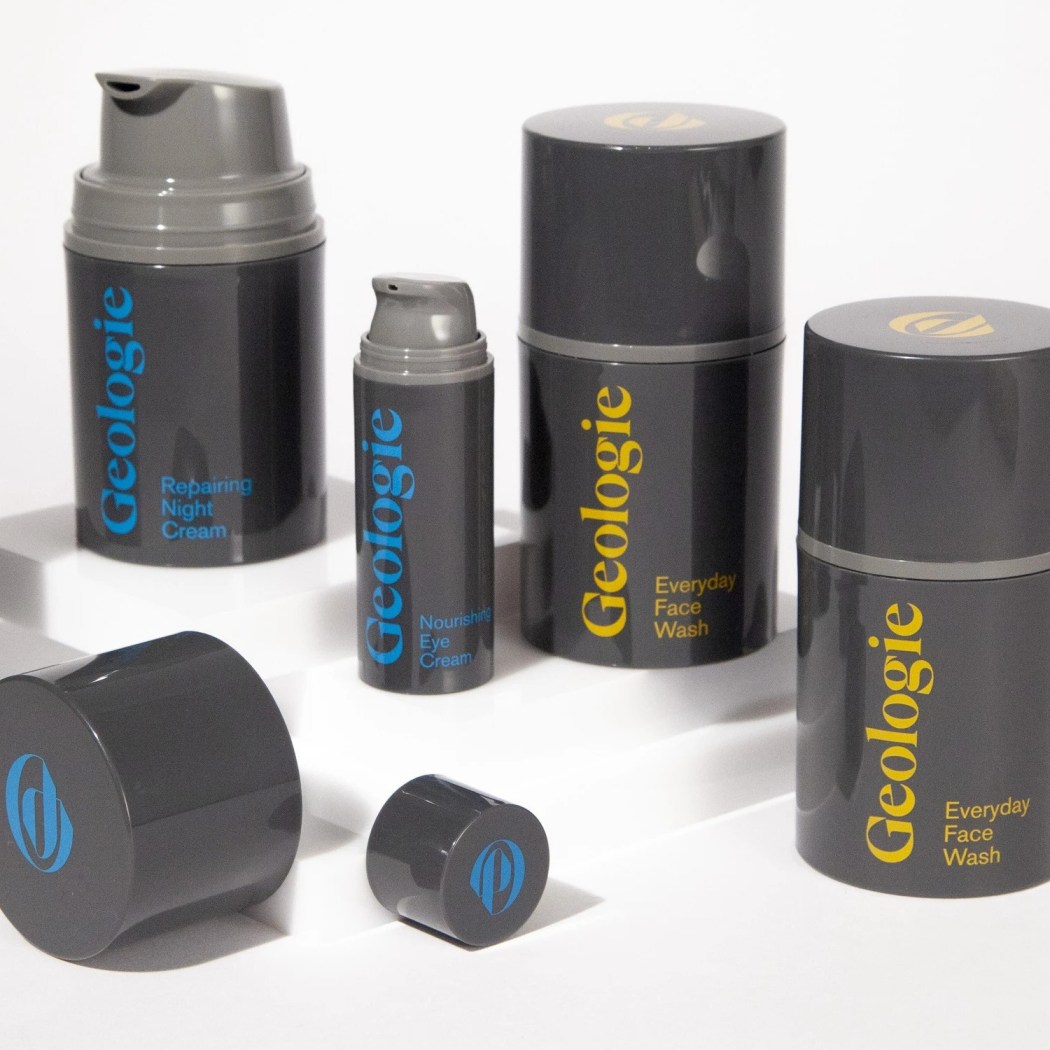 Image from: Geologie
Best men's skincare. now I know why they've won so many awards.  -TrueTexan
What You Get: Geologie says no two men are the same, and neither is skincare, and we agree! This subscription offers personalized products that are a perfect fit for your unique skincare needs. All you have to do is tell them about your skin type and goals, and their dermatologists will curate the best regimen customized for you. The Essential Set comes with two products that'll take just a little of your time to apply, while the Complete Set has four products for a full routine. The products you receive compliment each other as they are curated based on your answers to the diagnostics. No fads, no fillers, no compromises, just real ingredients that work specifically for you!
Price: The full set's price starts at $45 up to $150, or less when you subscribe!
Deal: Get $30 off on your first order! Use coupon code HEALTHY30.
---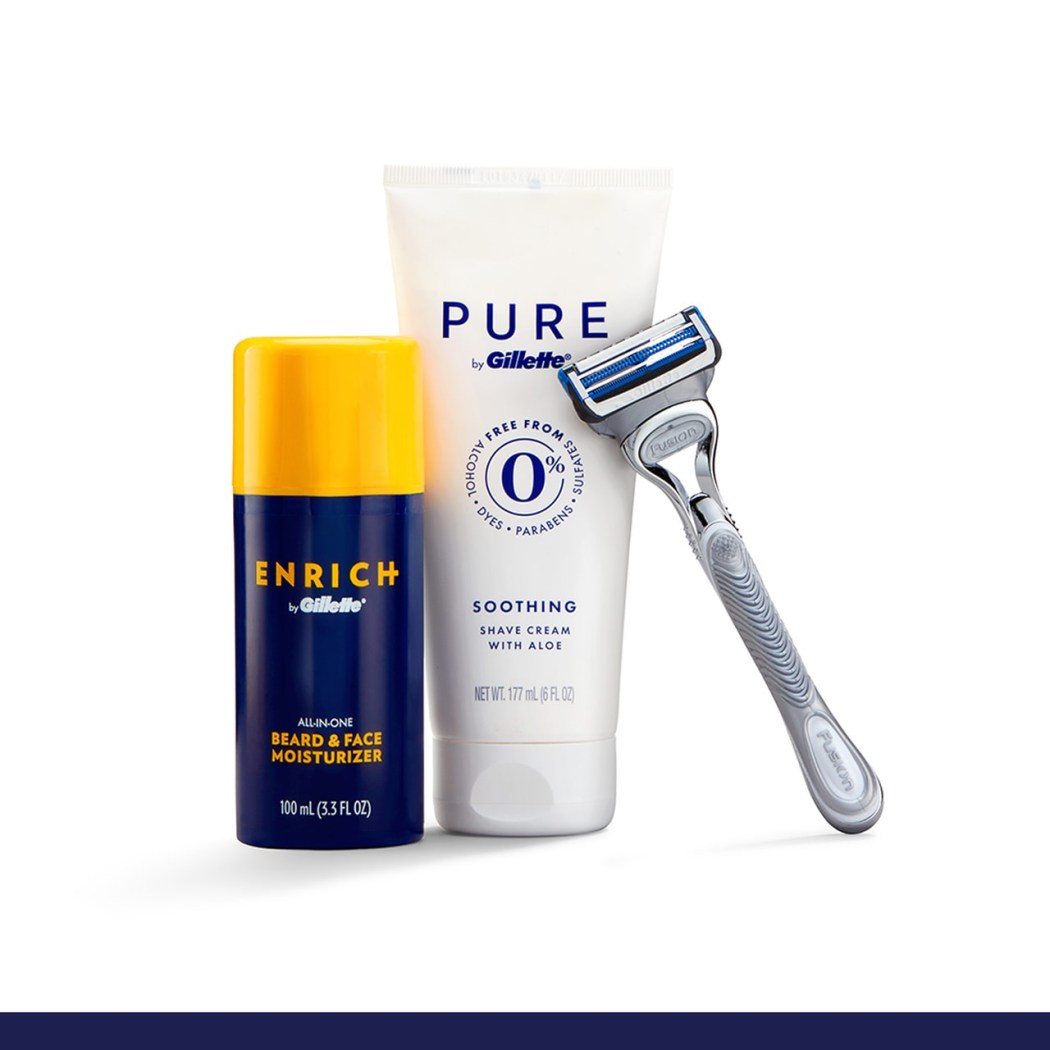 Image from: Gillette Shave Club
What You Get: For fans of Gillette, you can now grab your favorite razor through Gillette Shave Club. You can get the starter kit (ProGlide Shield for a close shave or SkinGuard for a sensitive shave) and receive two bestselling blades with the handle and a travel case. With adapting designs, grooming is even better! Soon after your starter kit arrives, you'll also receive your first box of refill blades with a full-size Pure Shave Cream. Their convenient subscription option allows you to get your supplies on your preferred schedule.
Read Gillette Shave Club Reviews for more details!
Price: Starter Kits are free, just pay $4 shipping. Subscriptions start at $21 every 1, 3, or 6 months.
Deal: Get $3 off your first order, plus every 4th order free! Use coupon code SHAVEOFF3.
---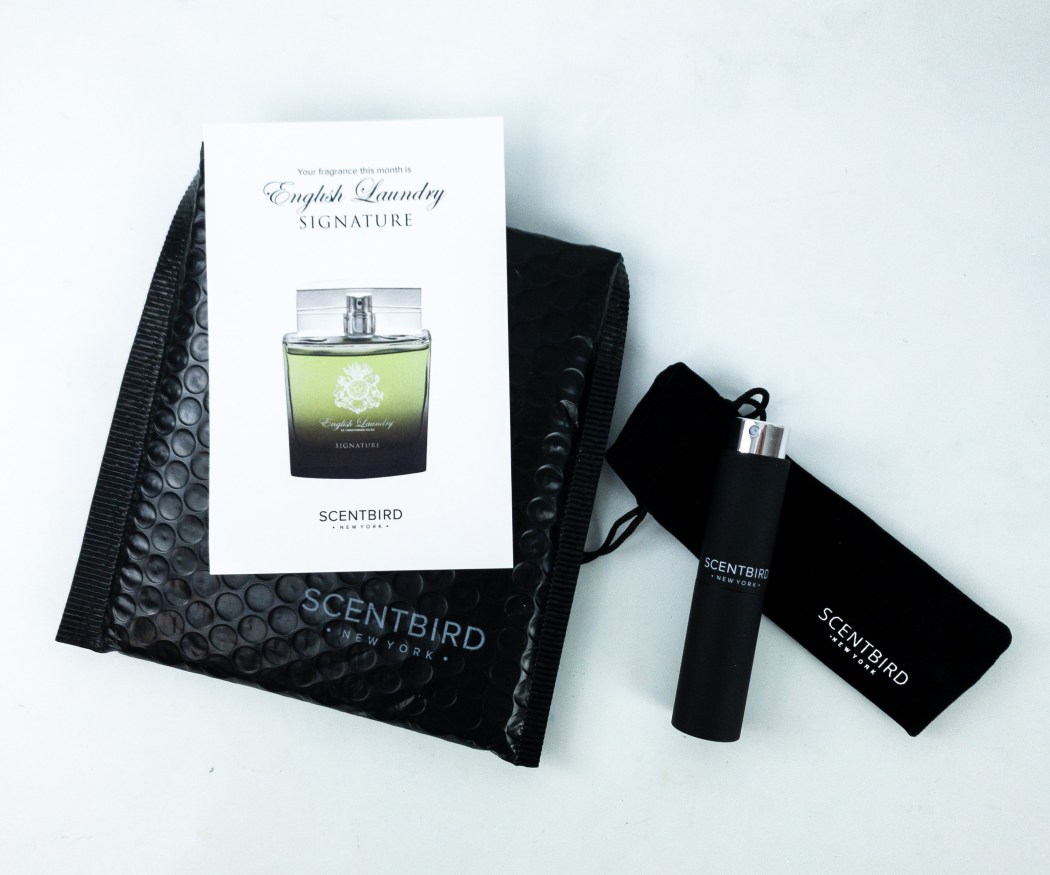 Image from: our review
Just one set of products for my routine. Simple. Takes the hassle out of picking stuff. – JJ
What You Get: ScentBird Men makes sure you smell good and feel good by sending a cologne of your choice every month! They are all about the fun and magic of fragrances, and there are tons of designer scents to choose from, including Versace, Gucci, Tommy Bahama, and Tom Ford. Your first box includes a metal tube case to hold your current cologne sprayer. Their 8ml spray vial is packed with your preferred scent and lasts for around a month.
Read ScentBird Men Reviews and see past box contents!
Price: Subscriptions start at $15.95/month.
Deal: Get 50% off your first month! Deal applies automatically, just visit and subscribe.
---
Image from: our review
What You Get: Manscaped Player's Club was created specifically for a man's distinctive grooming needs. This subscription is equipped with the right products and tools for the job in a complete manscaping system that is easy, powerful, and satisfying. The Peak Hygiene Plan lets you choose any two base products you like, delivered every three months to your door, whether it's a fresh blade, a refill of your fave grooming products, or something new to try. It features American-made, specially formulated products to cleanse, moisturize, and deodorize, as well as tools engineered to give a man a close, refined appearance!
Check out Manscaped Player's Club Reviews to know more!
Price: Peak Hygiene Plan is delivered every three months for just $14.99/shipment plus tax.
---
That's our list for the best men's grooming subscription boxes for 2022! Which one is your favorite?
Want more? Make sure to check out other readers' choices for all the best subscription boxes in different categories!
Say Hello to more subscription boxes for men!