Who said clothing subscription boxes are only for adults? We have something for your little munchkins too! Kids start choosing their style even during their first few years and it is important for us to let them feel that we support them through this phase. It is very important for us to guide them in choosing age-appropriate clothing! From amazing tops and shirts, to cute pants and shoes, there are lots of kids clothing subscription boxes to help them on their way!
Having a hard time deciding what subscription box to get? We've got you covered! We asked our readers to vote for which they think are the best and they answered!
We have rounded up your votes for the best kids clothing subscription boxes to help you decide what to get!
The Best Kids Subscription Boxes for Clothing!
Image from: Kidpik
Kidpik does the best job with coordination and personalization! The fit is also always consistent, clothes and fabrics are comfy and functional and always super fashionable. – Sarah
What You Get: Kidpik is a styling subscription box for girls and boys with sizes 2T-16. It offers no subscription, styling, or even shipping fees and sends an amazing variety of great quality clothing personalized to a kid's style preferences. Each box includes 7 pieces of clothing, shoes, and accessories, curated by a stylist based on the fun and interactive style quiz. Pay for what they like and return what they don't within 7 days. Or keep all the items in the box and get a 30% discount!
Check out the Kidpik Reviews for more details on this kids' styling subscription!
Price: The subscription boxes have $95 average cost with FREE shipping and FREE styling fee, and you get 30% discount when you decide to keep the entire box!
Deal: Save 50% on your first box when you keep it all! Use coupon code BEWELL50. Plus, FREE Shipping!
---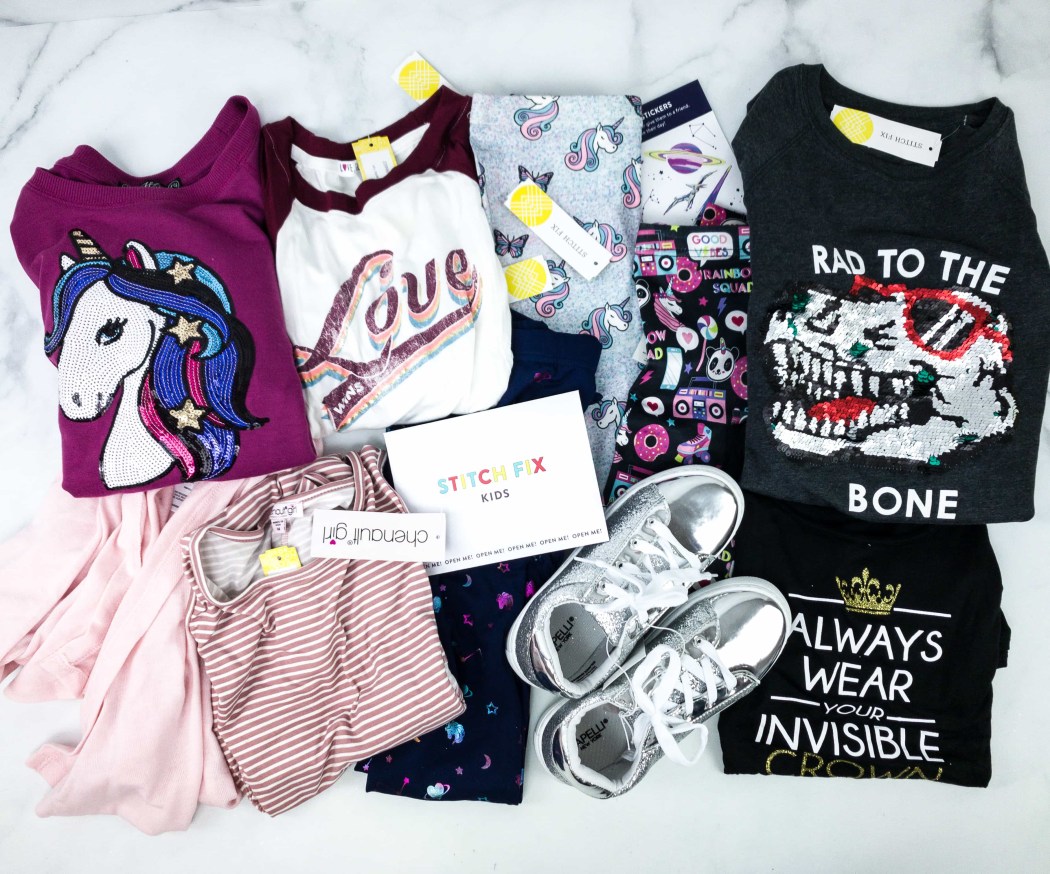 Image from: our review
The sequin shirts are rad and the animal themes are perfect for our five year old. – Annie

I love that my kids get a variety and can choose what they like. – michelle03509
Super cute and the price is amazing. You get a bunch of clothes on each box and it's always a good price!!! – Lindsay Mary
They absolutely nailed my daughters likes in her first box. I love that it's seasonal and you can easily alter sizes as she grows. She loves the service and voting on clothes that are her style. She is a self proclaimed fashionista. I bought the entire box. – Erin
What You Get: Stitch Fix Kids is a personal styling service for kids where you will get 8 to 12 clothing items and accessories with retail prices ranging from $10 to $35. First, you'll need to share your styling preferences when you sign up so that the items you'll receive will be curated accordingly. You can always return the pieces you don't like or those that don't fit with your kids. You can also decide to keep everything, and get 25% off on the whole box! The sizes range from 2T to 14.
Check out our Stitch Fix Kids Reviews to learn more!
Price: There's a styling fee of $20, and you'll only pay for the items that you want to keep. If you decide to keep them all, you'll get 25% off on your whole box!
---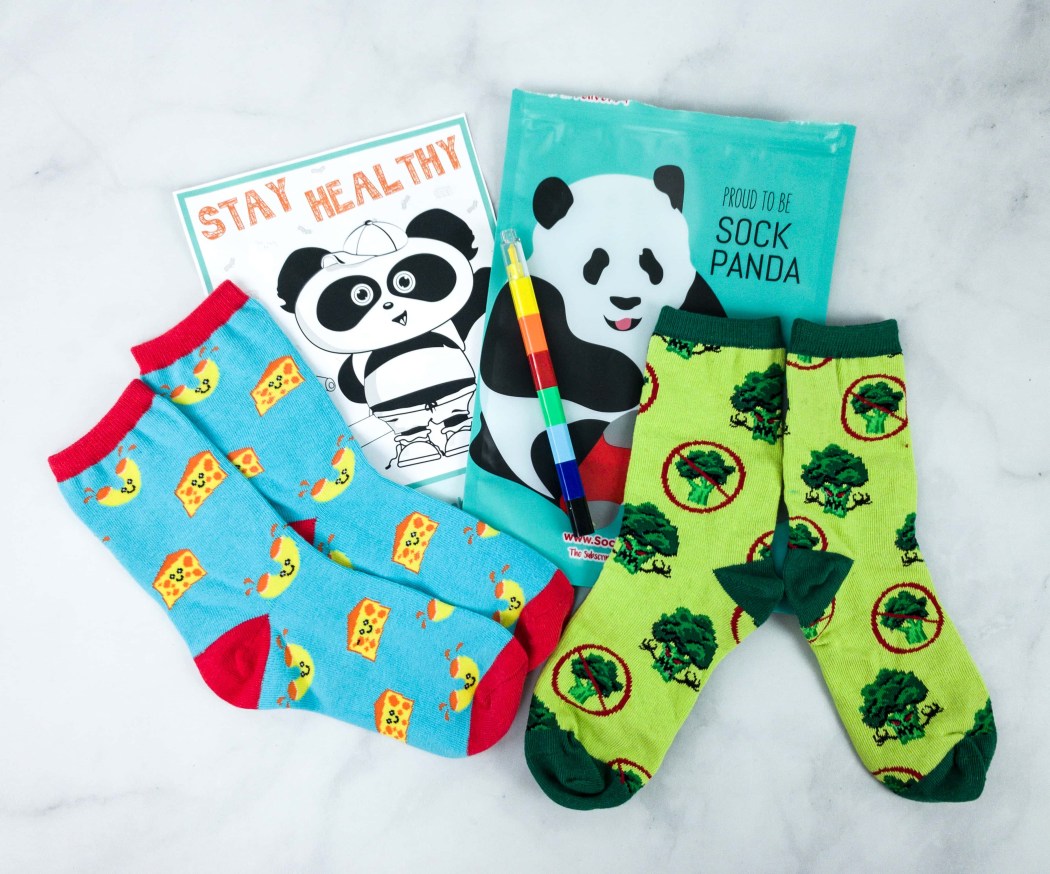 Image from: our review
The creatures on my socks are so cute and it has crafts (from my 5 year old)
What You Get: Panda Pals does not just send fun and colorful socks, but they also encourage play and learning by sending bonus items like stickers and learning pages! Each pack contains two pairs of socks, a story, and an activity. The socks are also comfy and they can last long as they're made from premium Peruvian cotton. The subscription also gives back to the community by donating socks to those in need with every purchase made.
Check out the Panda Pals Reviews to see the fun and colorful socks we got from the past boxes!
Price: The subscription price starts at $16 each month.
Deal: Save 10% off a new subscription! Use coupon code PANDA10.
---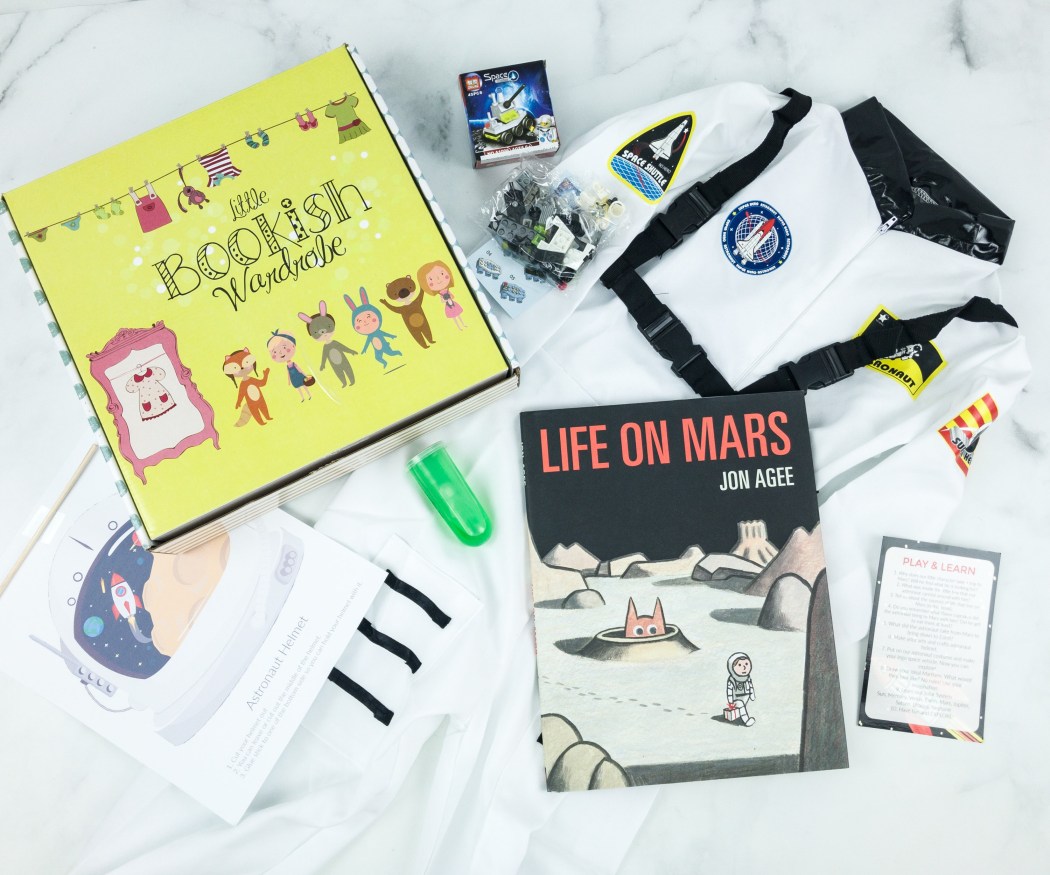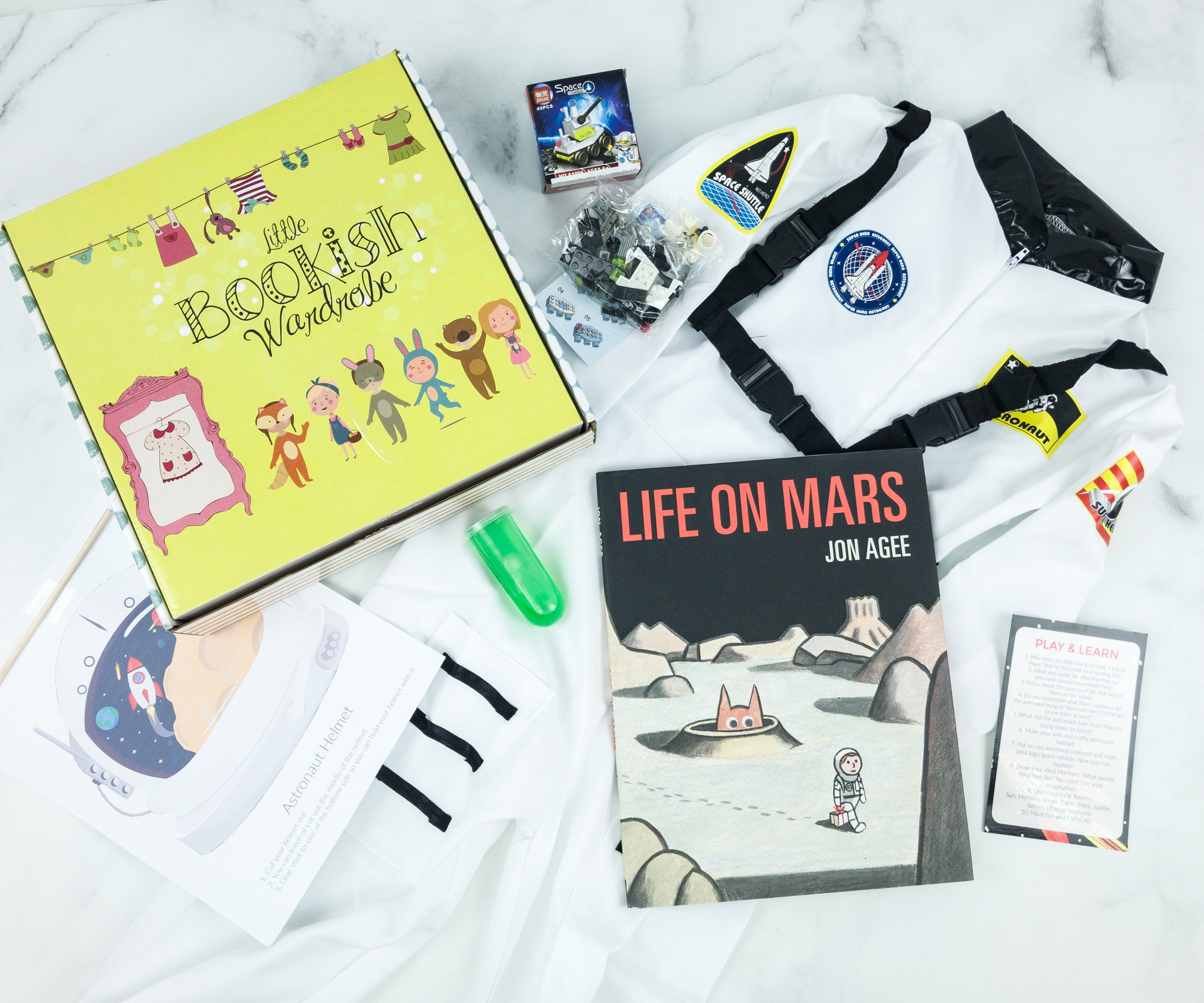 Image from: our review
Really immersive with the outfit and the book together!
What You Get: Each month, receive a book to read, along with unique play costume pieces that match the theme and characters in the book! The Little Bookish Wardrobe box helps inspire imagination in your kids! The box is best for children 3-7 years old, and the box is available for both boys and girls!
See the Little Bookish Wardrobe Reviews to find out more!
Price: You can get the Boy or Girl box starting at $34.99, the Sibling box starting at $62, and the Twinning box for Boys or Girls starting at $57.98.
Deal: Get 10% off! Use coupon code HELLOBOOKISH10.
---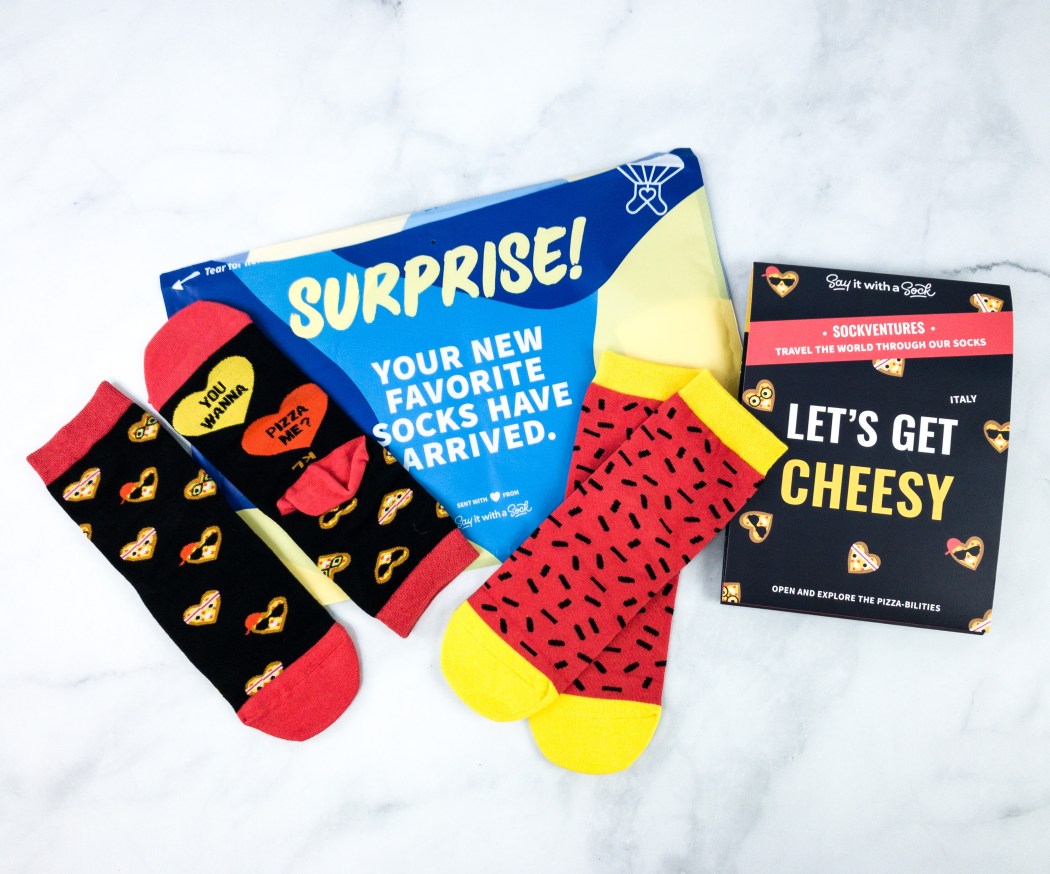 Image from: our review
The socks are a nice length and are comfy and just a little funky, but not too funky. Super reliable too! -Angee
What You Get: Get high quality, cute, and/or funky kids socks or gift someone special who likes really cool and fun socks with Say it with a Sock Kids! The box only sends brand name socks so you're sure of the quality of the items. Each month, receive two pairs of fun, colorful, and cool socks! You can also personalize your subscription by answering a style quiz.
Check out the Say It With A Socks Kids Reviews and see more!
Price: The subscription cost starts at $12.99 per month, and you can also subscribe to the semi-annual or annual prepaid. It also comes with free shipping.
Deal: Get your first month for $11.99! Use coupon code WELCOMETOTHECLUB.
---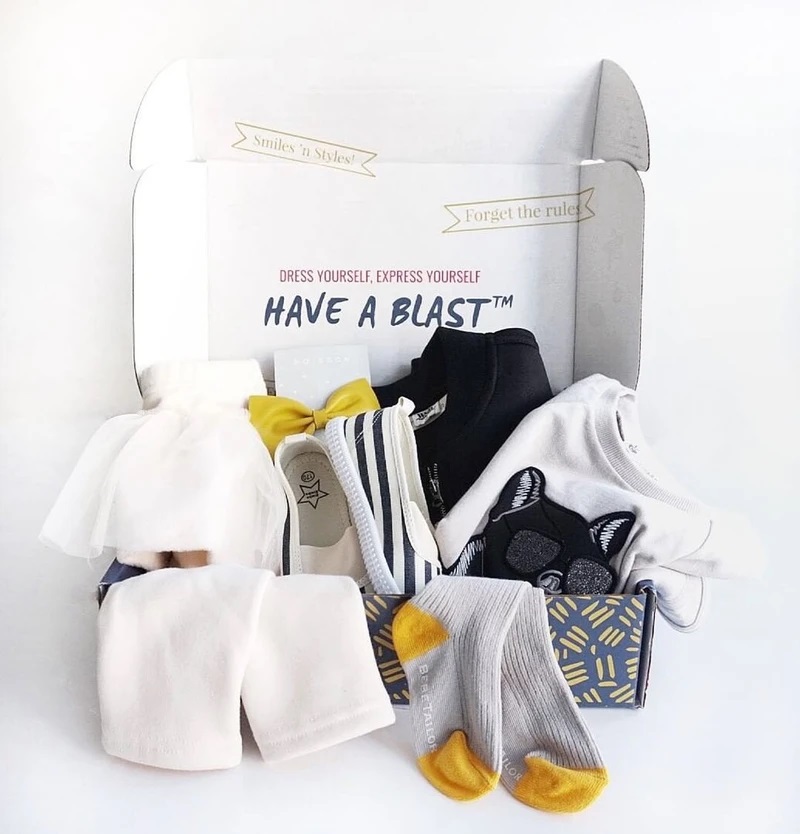 Image from: Choulala Box
What You Get: Kids can express themselves through the way they dress, and that's what Choulala Box is all about. They aim to empower kids to cultivate independence through self-dressing and provide moms with a gorgeous, modern, and sustainable solution to wardrobe woes. You can choose what goes in your bundle and pieces can be easily mixed and matched! It also includes a free deck of a 49-card set that teaches wardrobe basics, a guide, and a coloring kit! And for every piece you purchase, they will provide 3 meals to a local family in need!
Price: A box costs $69 per month, with savings when you prepay for more months!
---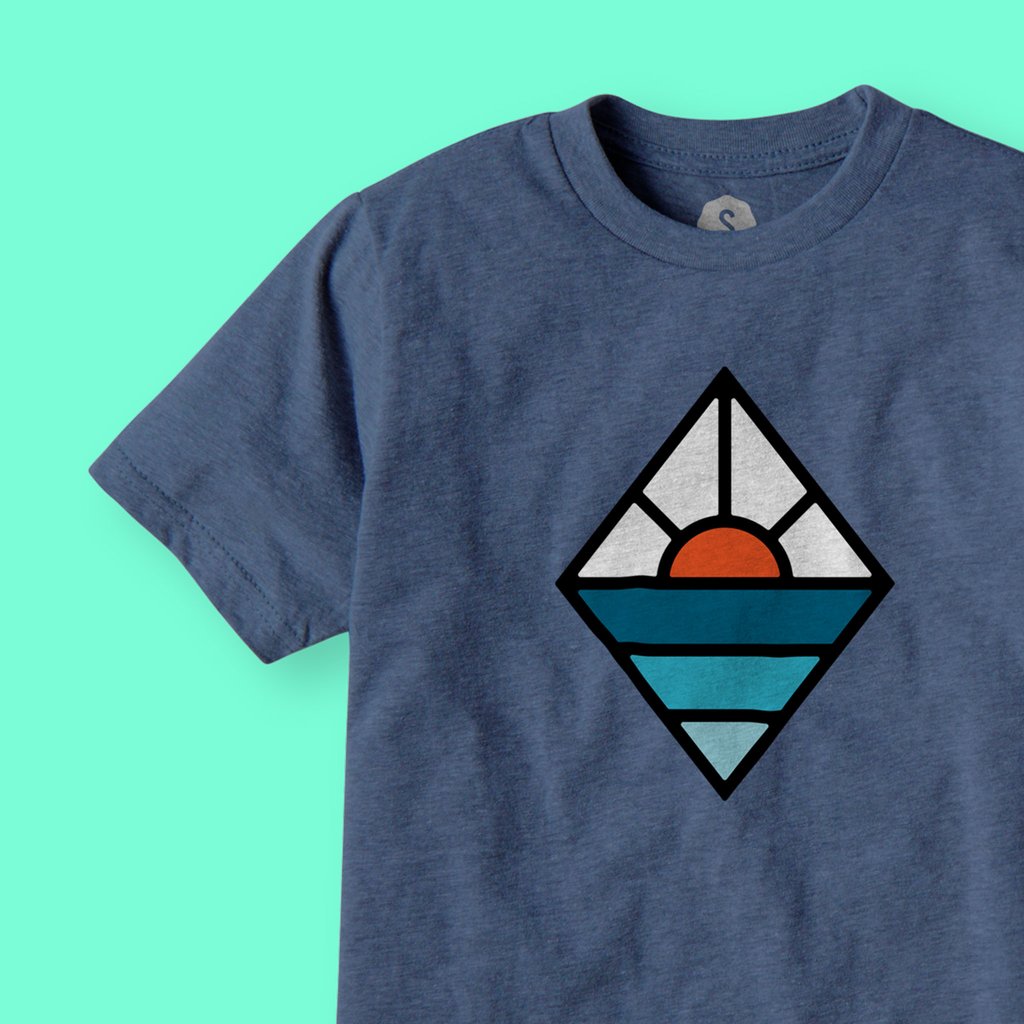 Image from: Wohven Kids
What You Get: Wohven is a t-shirt subscription service that caters to men, women, and kids. It allows you to get premium quality kids tees for significantly less than retail pricing! You'll get a simple, clean graphic shirt every month that is made from an exceptionally soft blend of combed, ring-spun cotton and polyester. These shirts are pre-shrunk and give an ideal fit that's true to size! Aside from having cool and minimalist designed shirts, you'll also get to know the artists behind each design every month. Kids Graphic matches their adult graphic t-shirt subscription. All you have to do is wait, sit back and watch the stylish shirts roll in every month!
Learn more when you check out our Wohven Reviews.
Price: A graphic shirt costs $13 each month.
---
Image from: Surprisly
What You Get: Get your little ones cute, high-quality, and boutique brand outfits with Surprisly! Each box contains 3 hand-selected outfits for baby's day out, playtime, and snooze! The clothes are really comfy and beautifully constructed, as they are made exclusively from cotton or organic cotton.
Price: You can get the subscription for as low as $69 monthly.
---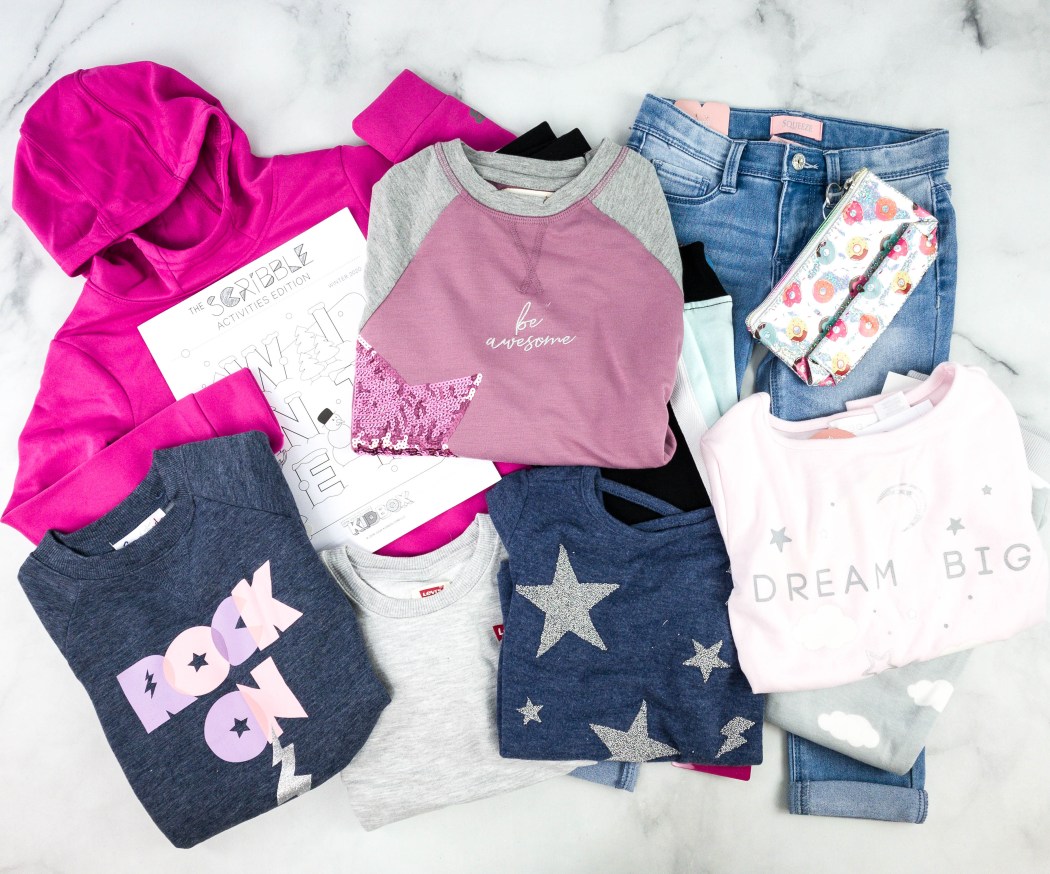 Image from: our review
Great items for a fraction of the price and best part is a box also gets donated to a charity. – Doris Erica
What You Get: Refresh your kid's wardrobe with clothes that they like. Kidbox offers cool new clothes that kids like to see in their closet! Each box is full of stylish pieces from well-loved brands such as Puma, Calvin Klein, Tommy Hilfiger, Guess, Levis, Jessica Simpson, and much more! Take their style quiz, let them know what your child likes, and leave all the work to them. Their expert stylist will curate a box that your kid will surely love! If you want to build your own box and select pieces your way, you can! They have 3 different subscription plans to offer: Mini (6 items), Classic (8 items), and Deluxe (10 items). They also have the Baby Box, where you can receive 5 premium brand items. As a member, you always get free shipping, returns, exchanges, exclusive access to special boxes, and deal bundles! What's even good about this subscription is that for every box kept, they help a child in need.
If you want to know more, visit our Kidbox Reviews!
Price: Mini costs $78/box, Classic is $98/box, and Deluxe is $110/box, delivered seven times a year. Shipping is always free!
---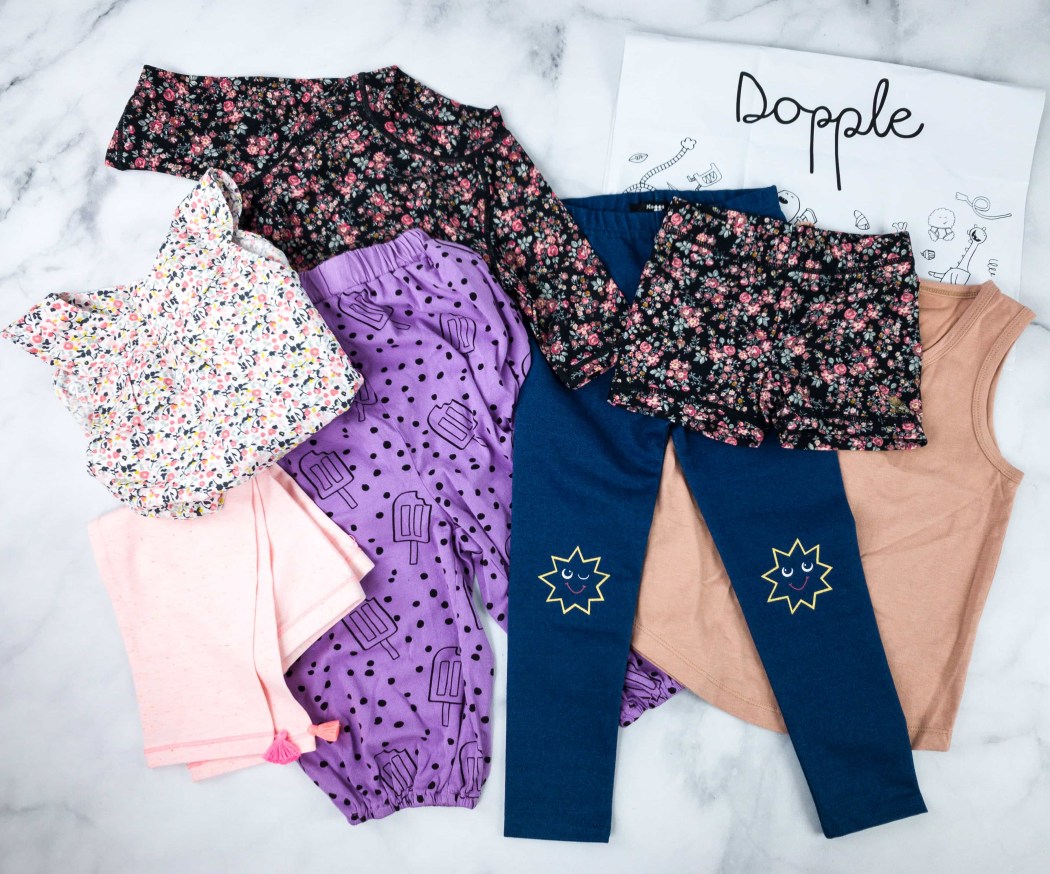 Image from: our review
They did a good job matching the style profile!! Vv stylish, vv insta-ready – Tiffany
What You Get: Dopple is a membership service that sends kid's clothing right at your door! They call their packages a Drop, which contains 8 to 15 items like clothing, accessories, and sometimes even shoes, and they are curated depending on your answers to their style quiz upon sign-up. They don't just consider your kids' style preference and size, but also your budget. You can opt to keep or return the items, in case they don't fit or the kids don't like them. You can get items from children and boutique brands like Oeuf, Rylee + Cru, Gray Label, Tiny Cottons, Misha and Puff, Appaman, Winter Water Factory, June and January, Everbloom, and many more!
See the past boxes we got by looking at the Dopple Reviews!
Price: There's a $10 service fee that will be 100% credited back if you purchase from your delivery. Shipping is free both ways!
---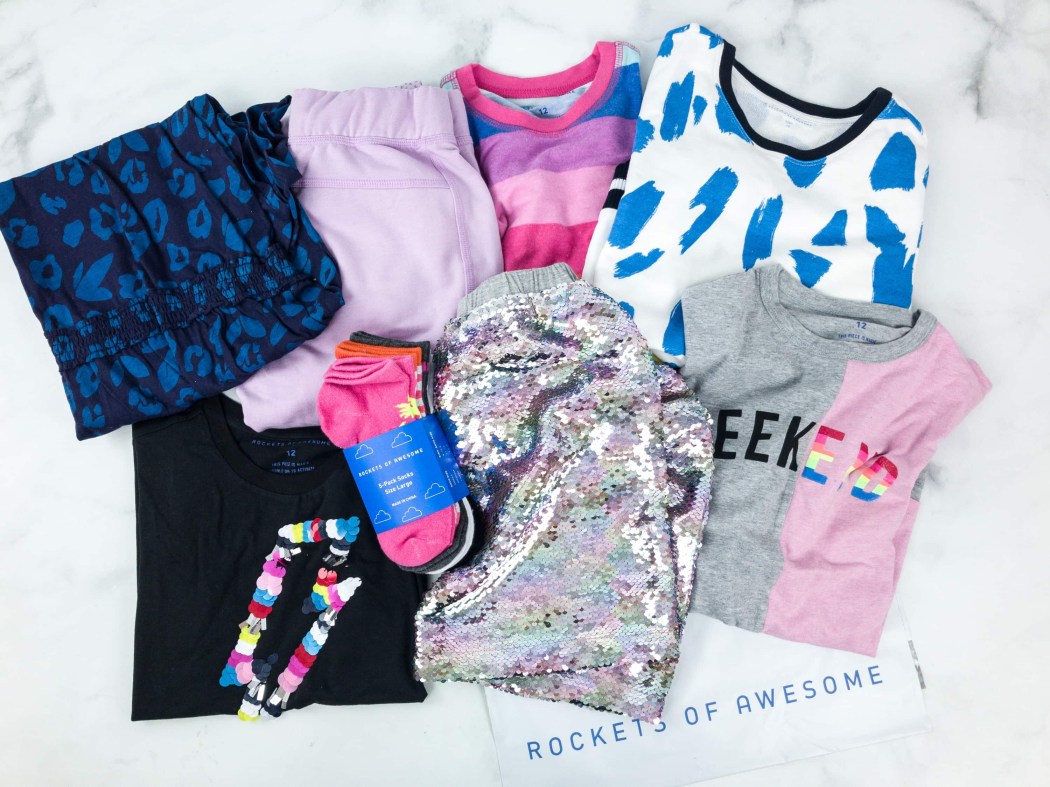 Image from: our review
What You Get: Get the coolest and high-quality clothes your kids will love with every shipment from Rockets of Awesome. Every style is curated by a team of fashion designers that caters to what the younger generation likes at awesome prices! What you should do is tell them what style your kids love or hate along with their sizes (2-14). From there, they'll show you styles that you can approve or swap before each season's box ship. You'll get 5, 8, or 12 pieces based on your chosen box size, and sometimes, there are little surprises inside too! It's also a try-and-buy option, where your kids can keep what they like and send back what they don't. You can also earn credits by sending back old clothes.
Dive in on our Rockets of Awesome Reviews so you can see past box contents!
Price: A styling fee of $20 will be credited towards anything you keep.
---
Image from: The Dashing Squad
What You Get: Discover new trends, brands, and products that you haven't experienced yet with The Dashing Squad! Receive unique, high-quality items and combine them all into one box for convenience. Their current available sizes are 6M to 5T. Aside from clothes, there are also toys available!
Price: The subscription price starts at $58 every other month.
---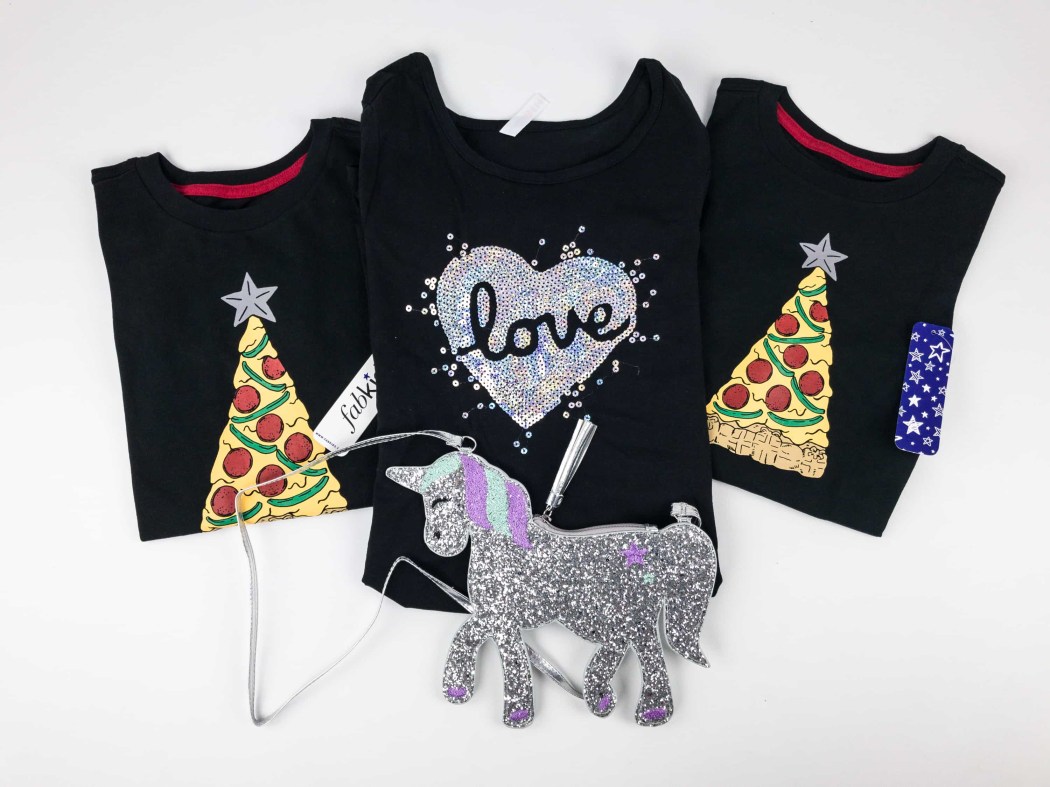 Image from: our review
They do gift boxes Elle holmes
What You Get: FabKids is a monthly clothing subscription for kids, and it is available for both boys and girls in sizes up to 14. You have the freedom the choose the outfits or skip the month entirely, and the clothing is exclusively produced for the subscription.
Find out more about this subscription by looking at the FabKids Reviews!
Price: There's a membership fee of $39.95, which you can use as a credit to spend or save. There are also outfits and value packs with prices starting at $29.95.
Deal: Get your first two pairs of shoes from $9.95 + FREE shipping Deal applies automatically, just visit and subscribe.
---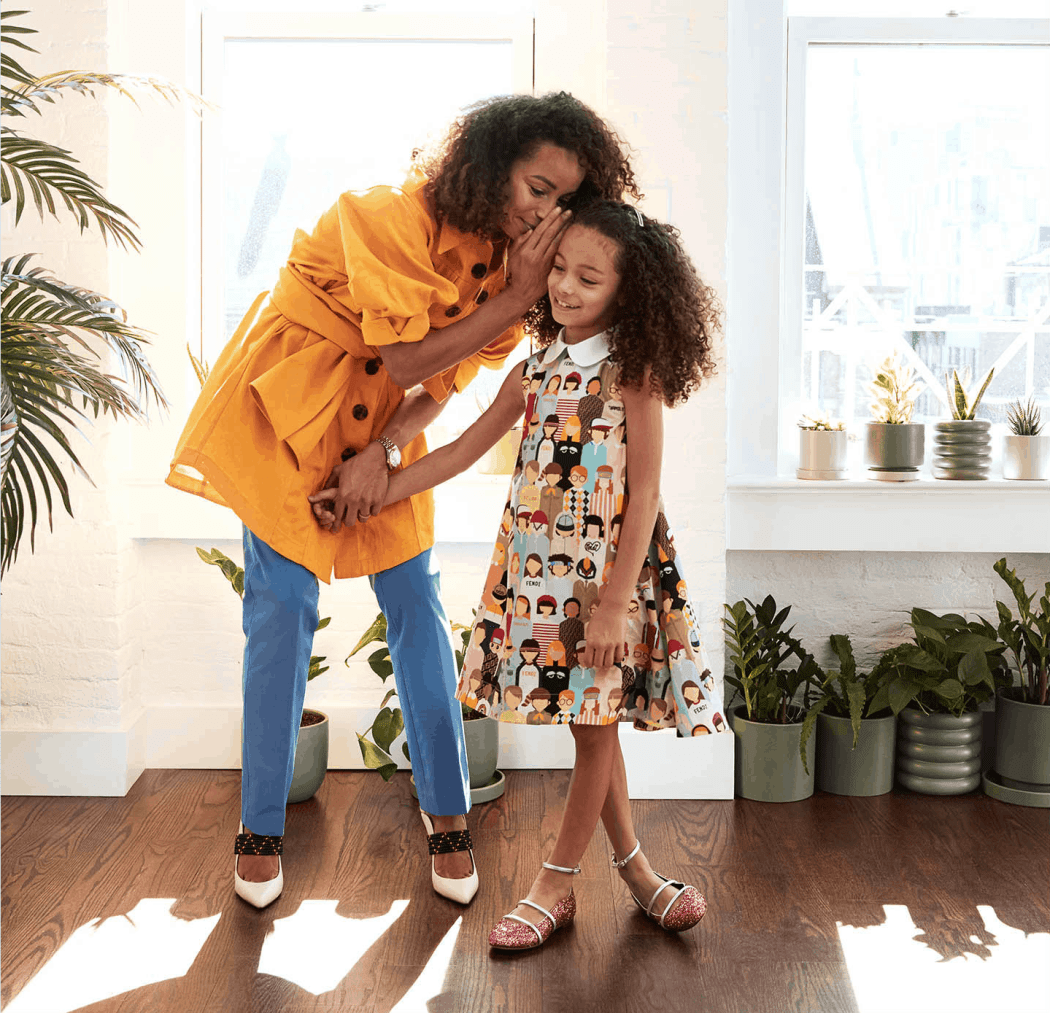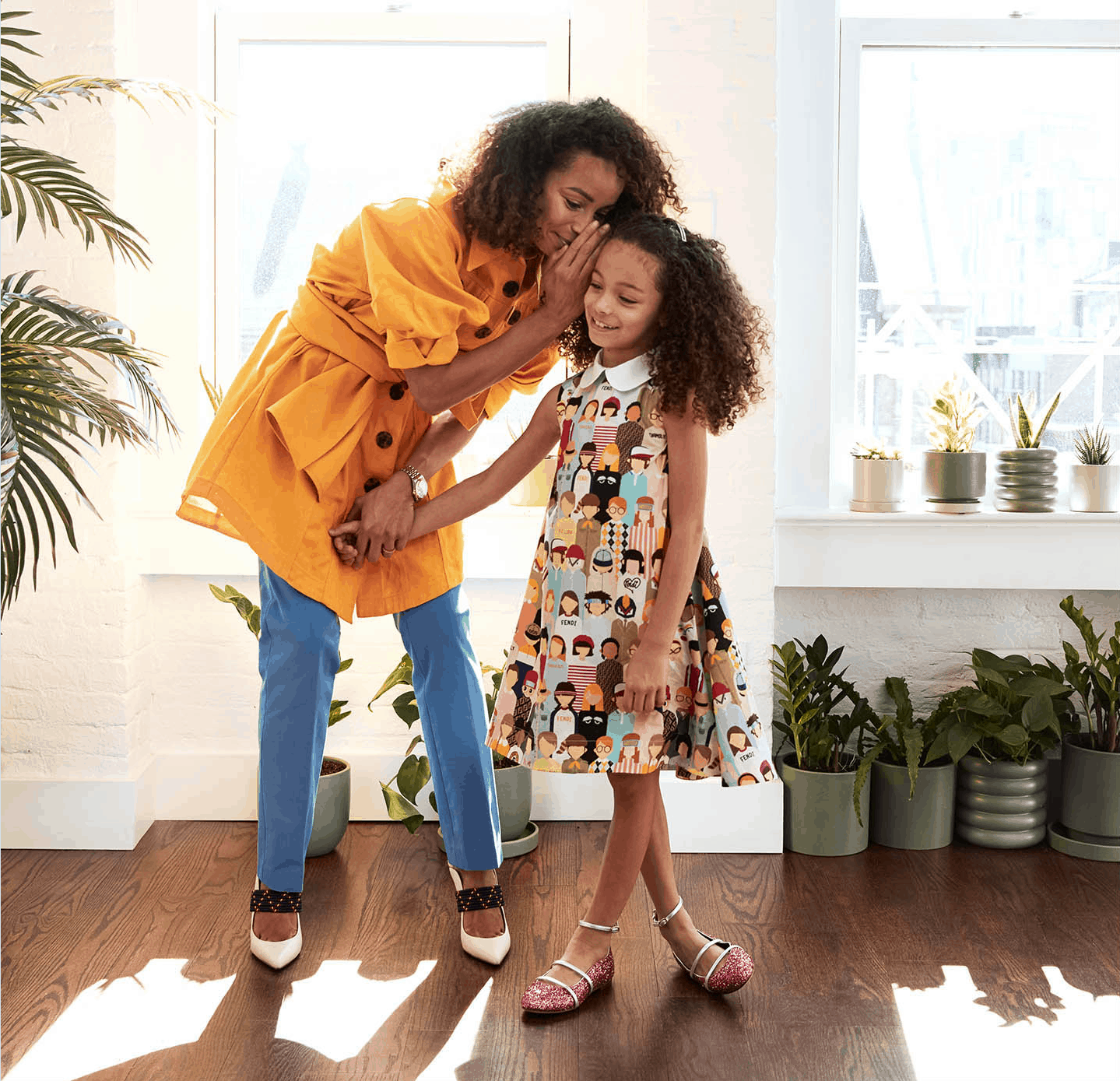 Image from: Rent the Runway Kids
What You Get: Get amazing clothes from designer favorites like Fendi, Stella McCartney, Chloé, Marni, Little Marc Jacobs, and more with Rent the Runway Kids! Whether you need an outfit for a special day at school, a dress for a get-together, or a jacket to make colder days cozier, you can find them in this subscription! You just have to wear, swap, and repeat!
Price: Membership starts at $89 per month. The membership allows you to buy items for an exclusive membership-only discount.
---
Image from: Girl-A-Tude
What You Get: Teach your girl how to be confident about themselves by providing clothes that empower them and promotes self-confidence. Girl-A-Tude wants girls to celebrate themselves, their differences, and their abilities, not only on their looks. Each themed box is hand-prepared and it contains a high-quality age-appropriate "girl power" t-shirt, a fun gift, and a special note from G-Girl! They even ask your kid's name and birthday so they can personalize each package! And if you ever want to match your girl, you can do so by getting the Mom & Me Subscription Box. It contains the same items plus mom matching t-shirt. Past empowering themes include Be You, Shine Bright, Believe, Peace, Kindness, and more!
Price: Girl-a-Tude Subscription Box costs $17.99 per month and the matching Mom & Me Subscription Box costs $29.99 per month. Subscribe for more months to get savings!
---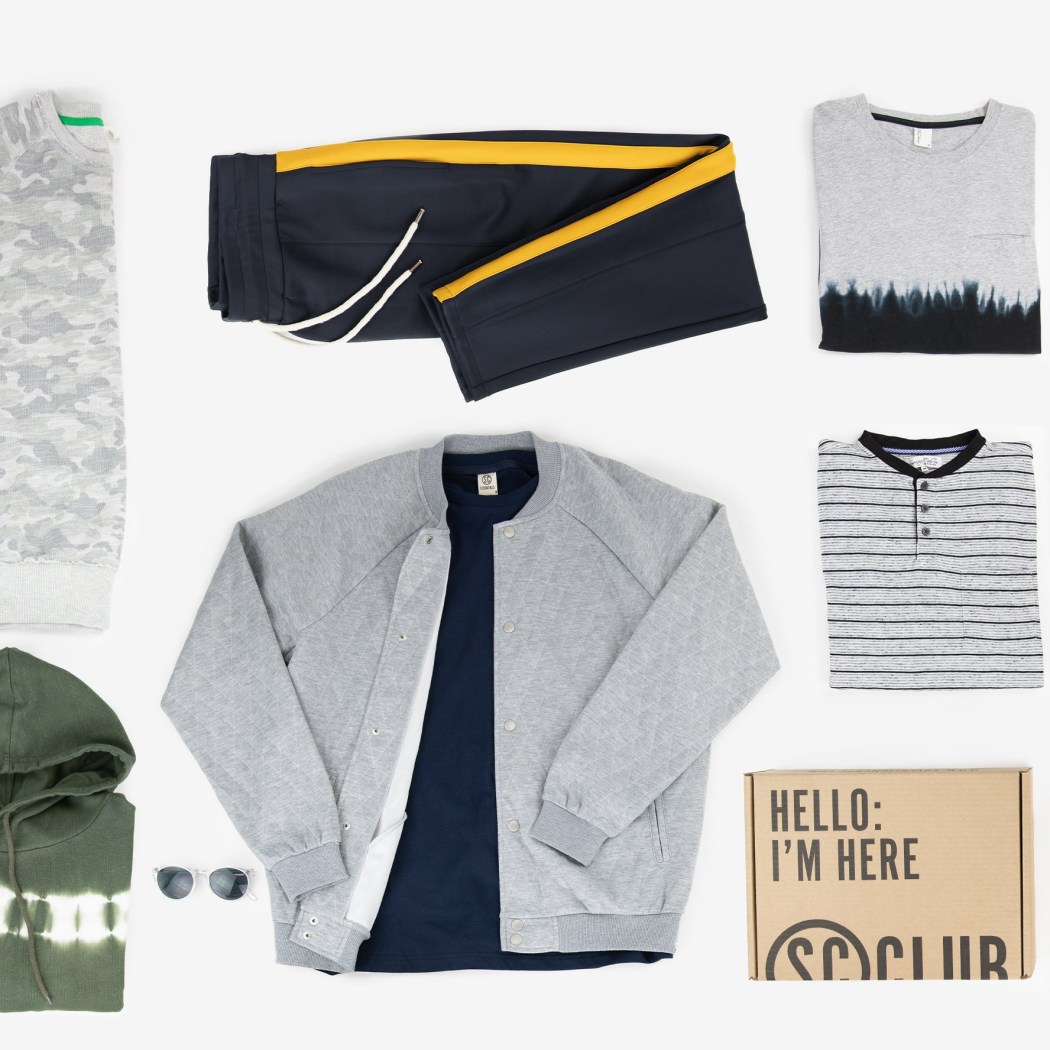 Image from: Sovereign Code SC Club for kids
What You Get: Getting new outfits for your kids and having them delivered directly to your door has never been so great! Sovereign Code SC Club for Kids is a quarterly clothing subscription that sends exclusive and branded apparel styled to match the season. They push through more innovation and creative ways to uniquely set their apparel apart from other basic pieces on the retail floor. Create a profile for your kids and choose what style they prefer. Every box comes with 2-3 handpicked essential items for the season! Subscribe and be the first to get updates on new releases, sales, loads, and more!
Price: Shipped every 3 months for $39.99.
---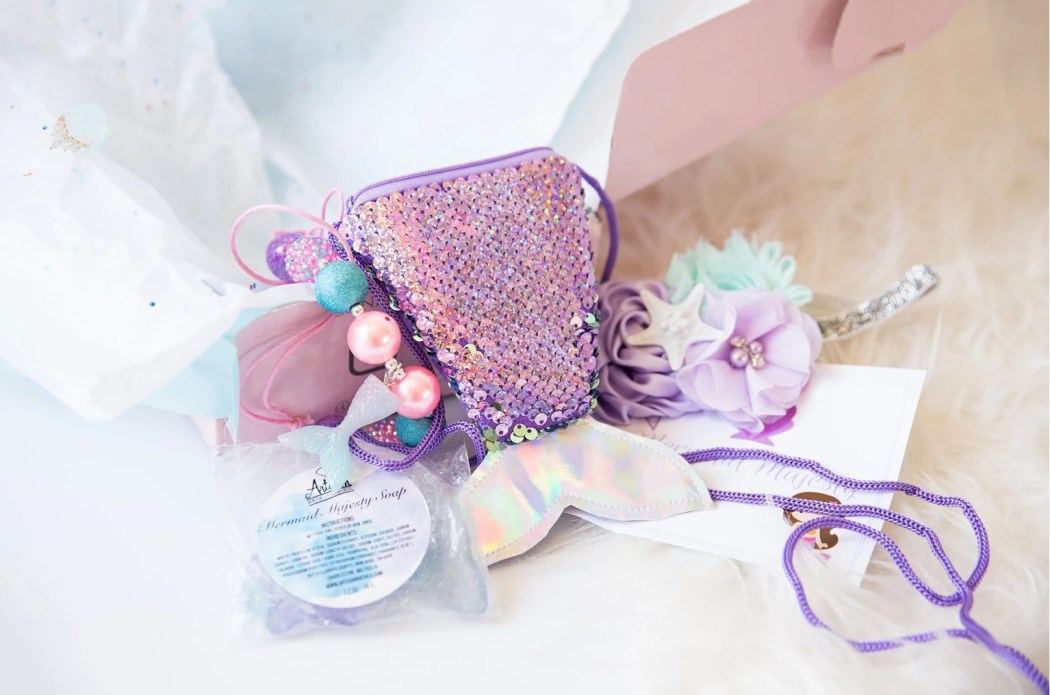 Image from: Petite Princess Box
Made my daughter really feel like a little princess! – Carey
What You Get: Dress your girl just like how princesses do! Petite Princess Box provides a collection of hair accessories, jewelry, clothing accessories, and more for your little princess. Items are hand-selected based on each month's theme. You'll get a box with an assortment of 4 princess items your girl will be enchanted to see! Past themes include Mermaid Majesty, Tea Party Princess, Princesses in Paris, and more!
Price: A box costs $20 each month.
Deal: Get 10% off your subscription! Use coupon code HS10.
---
Image from: Collective Child
What You Get: The Collective Child is a children's wear membership service that works for busy parents who want their kids to look great, but really don't have the time to shop. Given the sizes and seasonal needs, professional stylists will hand-select 8 to 14 pieces of clothes and accessories, coupled with styling tips so you can easily decide on what to get. You will also get access to exclusive brands like Buho, Chloe, DL1961, LoveShokFancy, and more!
Price: The subscription comes with a $20 service fee per month, which gets credited towards any piece you keep over that amount. You only pay for what you want!
---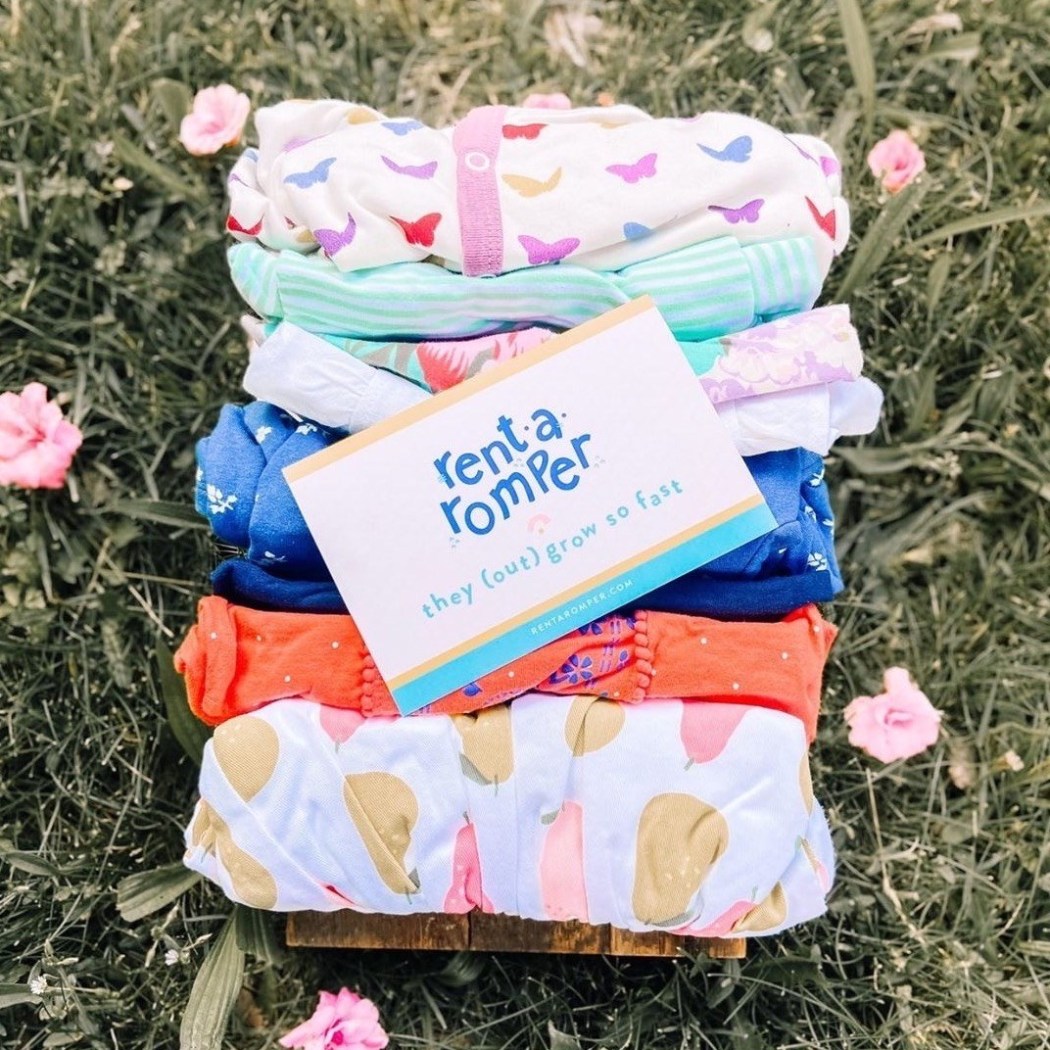 Image from: Rent-a-Romper
What You Get: Kids do grow up so fast, and it also means they outgrow clothes over a short period of time. Rent-a-Romper might be the subscription you're looking for! They send capsules (as what they call it) containing great clothing for your little one. Choose from two capsules they have and get clothing that grows with them! Just the Essentials includes 7 items, while the Complete Capsule contains 15 items. Mix and match them to get fun styles. Wear them as long as they fit your cute little ones, and have them exchanged when they're one size up. What a great deal!
Price: Just Essentials box costs $24 per month, Complete Capsule costs $39 per month, Pajama Party Pack is $16 per month, Premium Full Capsule is $63 per month, and Swim Party Pack costs $7 per month.
---
That summarizes our list of the best clothing subscription boxes for kids! Have your favorite clothing boxes made it to our list?
Dig deeper and find more of our readers' choices for all the best subscription boxes in every category!
Say Hello to More Great Subscription Boxes for Kids!