Love your subscriptions but too lazy to go to the mailbox? Go digital! Check out all the cool content you can stream, download, or otherwise enjoy right from your desktop or favorite media device. Videos, audiobooks, music, gaming, ebooks, classes and tutorials, self-improvement — even online yoga!  There's a world of fun, education, and entertainment at your fingertips with digital subscriptions.
We asked our readers to vote for their favorite digital subscriptions, and here is the list of their top picks chosen to be included in this year's best digital subscriptions!
The Best 15 Digital Subscriptions Our Readers Recommend!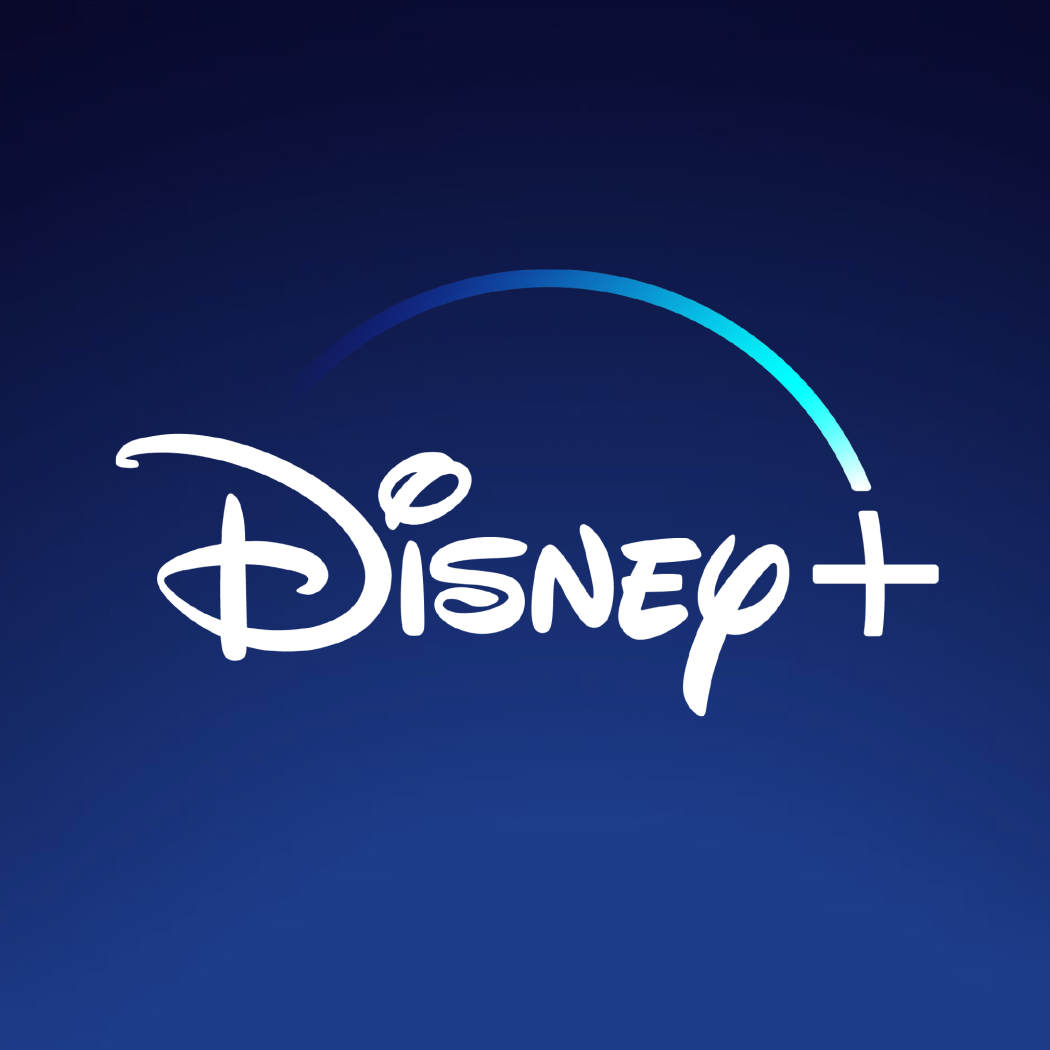 Image from: Disney+
Absolutely love it. I could watch all the cartoons i love in one place -Dee D

I have always loved Disney movies ever since I was little. Pixar became my growing up and grown up fave too, but the fact that you can see almost all of the classics, Pixar films, marvel films and Star Wars In The Same Place. I have two words to describe this subscription: Worth It. -Corrie

I would have chosen Disney+ anyway, but having at-home access to "Encanto" put me over the edge! I love being able to watch any classic movie I want, plus the Behind the Attraction series, the Pixar shorts, NatGeo programming (Hi Dr. Pol), Animal Kingdom behind the scenes, etc. I love Disney, and Disney+ is another bonus. -JA

Hamilton alone makes it worth it. – Virginia

It's DISNEY!!!
What You Get: Disney fans can get unlimited, ad-free viewing of hundreds of movies and series through Disney+! You can watch shows or movies from Disney, Pixar, Marvel, Star Wars, National Geographic, and more ⁠— so suit up and grab your favorite snack, and get ready to binge-watch your favorites! You can stream up to four devices simultaneously, and downloads are unlimited!
Price: The subscription costs $7.99 per month and $79.99 per year.
Deal: Get Disney+ bundled with ESPN+ and Hulu for just $13.99 per month! Deal applies automatically, just visit and subscribe.
---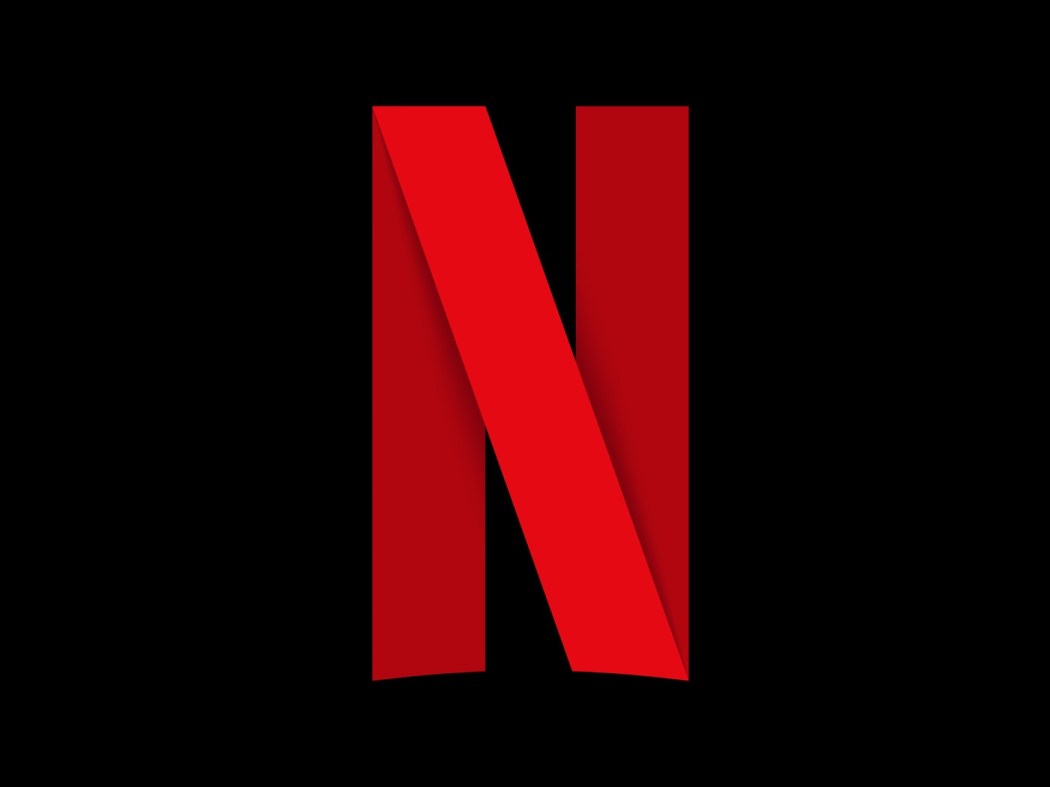 Image from: Netflix
Love the variety of movies and shows they offer! – Melissa S
Netflix has been a staple of 2020 to keep people entertained in a time of isolation. – Sarah G

I love the fact that Netflix offers series made outside the US that have subtitles for the languages I don't understand. It is refreshing to see the kinds of programing that is popular outside North America.

We love Great British Bake-off! Removing the earlier seasons was horrible and we miss them terribly, but appreciate the new episodes in a timely manner.

Wonderful original programming and some surprisingly fun old shows.
What You Get: Carrying a large array of award-winning shows, Netflix is one of the most-loved streaming services. Unlimitedly feast your eyes on movies, tv shows, documentaries, anime, including top-rated Netflix originals such as The Umbrella Academy, 13 Reasons Why, Stranger Things, Money Heist, and more from any device you have at home! You can watch on up to 4 screens at the same time, depending on your plan. You can also download your favorites and play them even without an internet connection, whenever, wherever without a single commercial!
Price: The Basic plan costs $8.99 a month, Standard is $13.99 and Premium is priced at $17.99.
---
Image from: Hulu
they have a lot of great shows on there. -marcy
What You Get: Watch live and on-demand shows from 75+ top channels on any device, including smartphones, tablets, Apple TV, and Xbox, with Hulu. What's great about this streaming service is that episodes of current TV shows are available a day after they air. They have an extensive live TV channel lineup including sports and news, and an excellent selection of exclusive series, blockbuster movies, Hulu Originals, anime titles, and more. It also allows premium subscribers to download select TV shows and movies so they can watch them even without an internet connection. You can create up to 6 user profiles and watch on 2 different screens at the same time. With Hulu, you'll get all-in-one entertainment!
Price: Plans start as low as $5.99 or $59.99 per year.
Deal: Get Hulu bundled with Disney+ and ESPN+ for just $12.99 per month! Use this link to get the deal.
---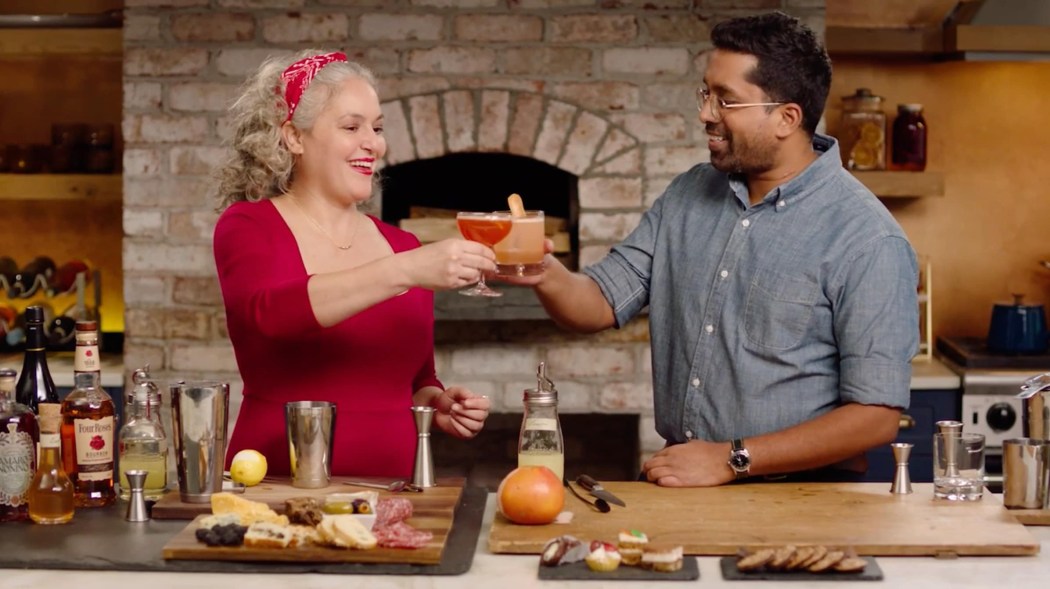 Image from: MasterClass
Started this during our stay at home time. Really fun — interactive. – Mal1994

Always a resource & with such amazing content!
What You Get: Subscribers can take classes right in the palm of their hands with MasterClass! It's an immersive online experience that offers access to classes from the world's best. Some of the popular class instructors are Roy Choi, Terrence Tao, Hillary Clinton, Chris Voss, Bill Clinton, and more. The video courses are 100% exclusive and there are tons of topics to choose from!
Check out our MasterClass Reviews to know more!
Price: Get unlimited access to all classes and new classes for $180 per year.
---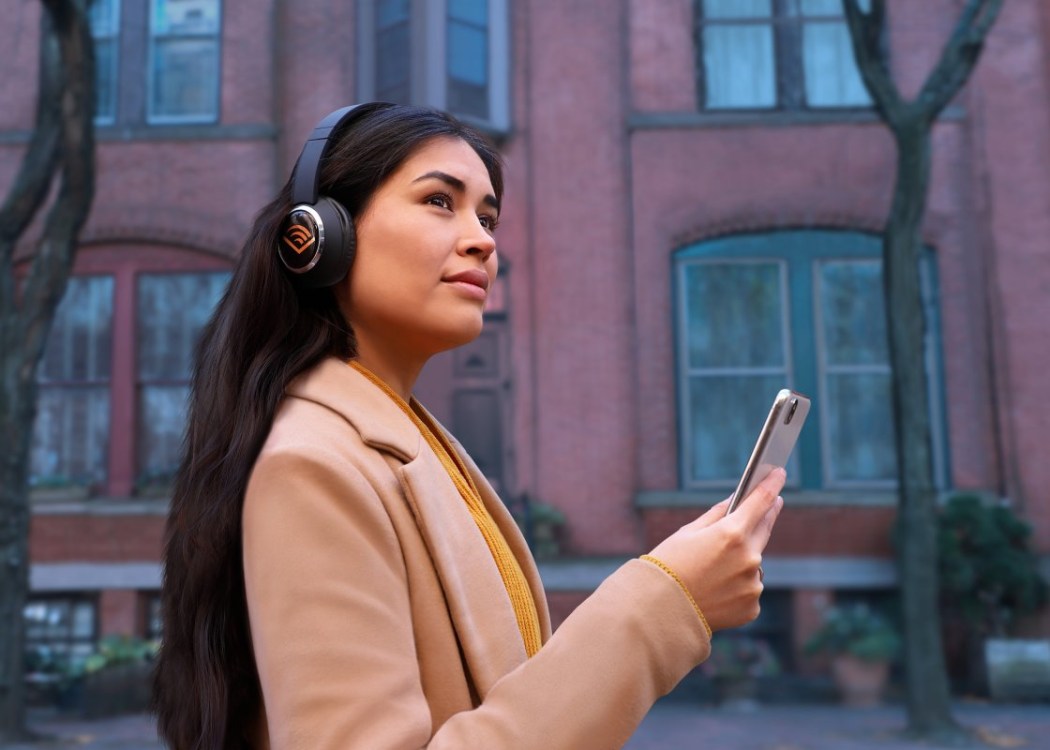 Image from: Audible
I am in love with the Credits system for Audible. I have saved so much money on books, and I rack up credits faster than I can "read" the books, so I haven't had to spend a cent more than the subscription fee. You can even use credits to buy other people audiobooks for their Audible accounts!!! -Tonin523
What You Get: With Audible, you can always have a great book to listen to no matter where you are. With its unmatched selection of audiobooks, original podcasts, and more, you're sure to find something that interests you. Audible is the perfect way to get lost in a story whether you're on your way to work or relaxing at home.
Price: Audible offers two membership plans: Audible Plus costs $7.95 per month while Audible Premium Plus is priced at $14.95 monthly.
Deal: Try Audible and Get Two Free Audiobooks! Use this link to get the deal.
---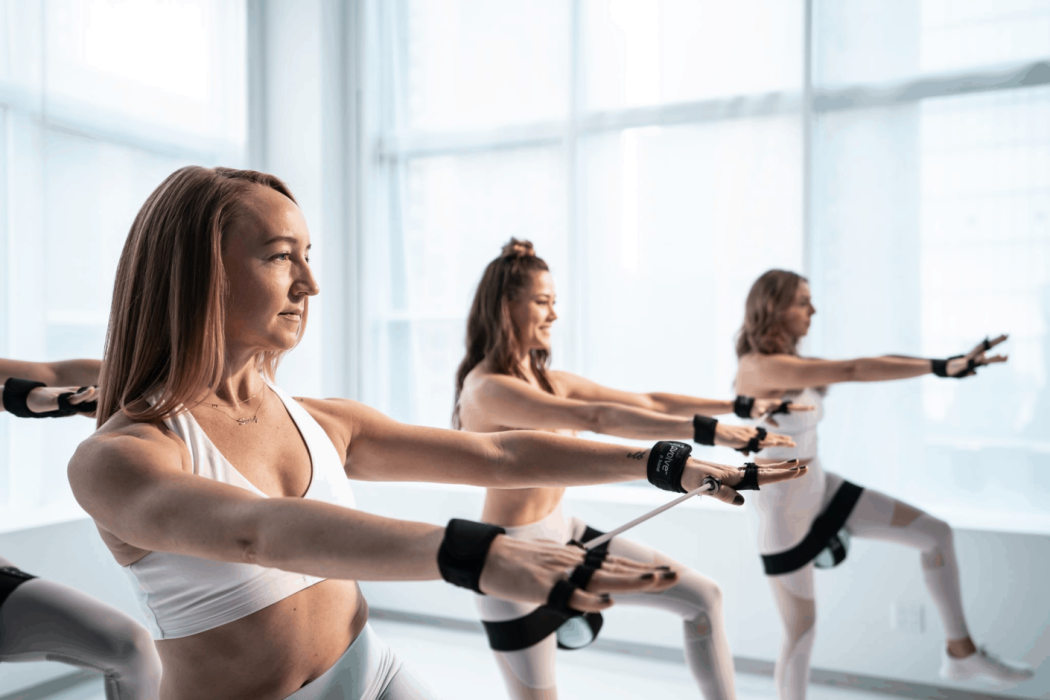 Image from: P.volve
Not for the fitness newbie but good workouts. – debbie
What You Get: Lots of things you want to do but not enough time? That's where P.volve comes in! It's a bold evolution in personal fitness, offering a service that allows you to stream workouts in the privacy of your own home using a "pre-hab" approach. It helps you transform your body by lengthening, strengthening, and toning muscles to eliminate bulk, inflammation, and risk of injury!
Check out our P.volve Reviews for more fitness fun!
Price: Subscribe for $19.99 each month.
Deal: Get 7 days FREE Trial! Deal applies automatically, just visit and subscribe.
---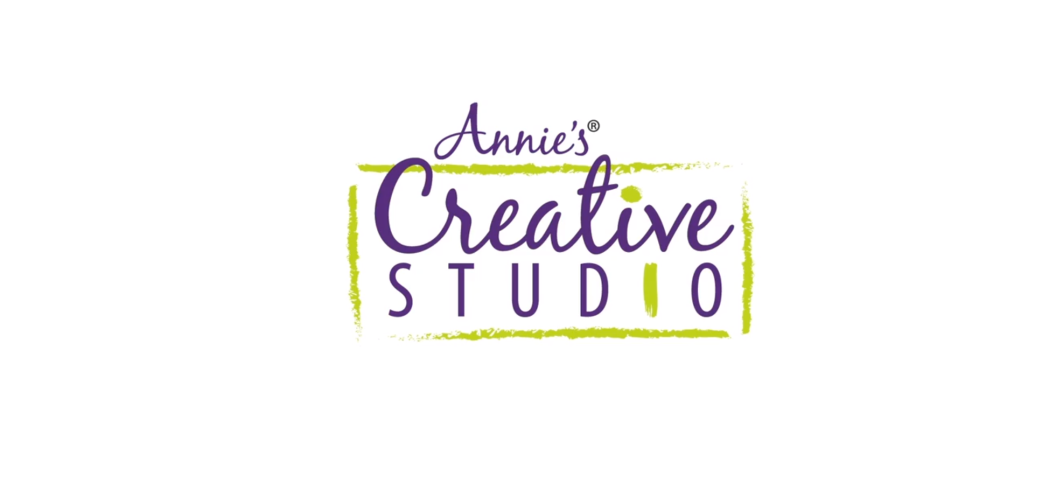 Image from: Annie's Creative Studio
What You Get: Annie's Creative Studio is a monthly subscription that has more than 1,400 high-quality how-to videos. It includes quilting, crochet, knitting, sewing, home decorating craft classes, and educational videos. There are also 750+ free downloadable patterns and more, and it works on your tablet, phone, computer, or smart TV so you can watch the videos anytime and anywhere.
Price: The subscription cost starts at $7.99.
Deal: Get your 30-day free trial membership. Deal applies automatically, just visit and subscribe.
---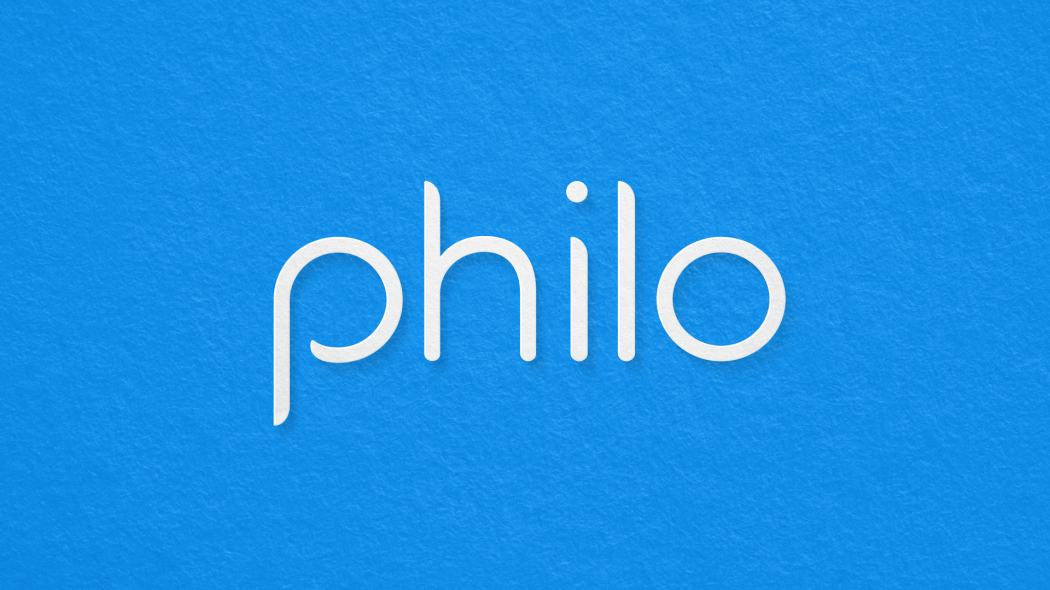 Image from: Philo
Love it – Jennifer
What You Get: Philo offers a package of top-rated television channels! You can watch live, save unlimited shows to watch later, or browse a huge library of content available on-demand. Philo works on all your favorite devices and on the web, so you can watch and enjoy wherever you are.
Price: The subscription costs $25 per month.
Deal: Get 7 days of unlimited viewing FREE TRIAL with Philo live and on demand TV subscription! Deal applies automatically, just visit and subscribe.
---
Image from: Amazon Prime Video
Hard to beat Amazon Prime with free shipping, music, movies, books and more. -Mary L.
What You Get: It's time to get your binge on! With Amazon Prime Video, you have instant access to exclusive Amazon Originals, plus popular movies and TV shows. Watch now and cancel at any time. With the Prime Video app available on phones, tablets, and select Smart TVs, you can watch wherever, whenever.
Price: Subscription starts at $12.99 per month.
---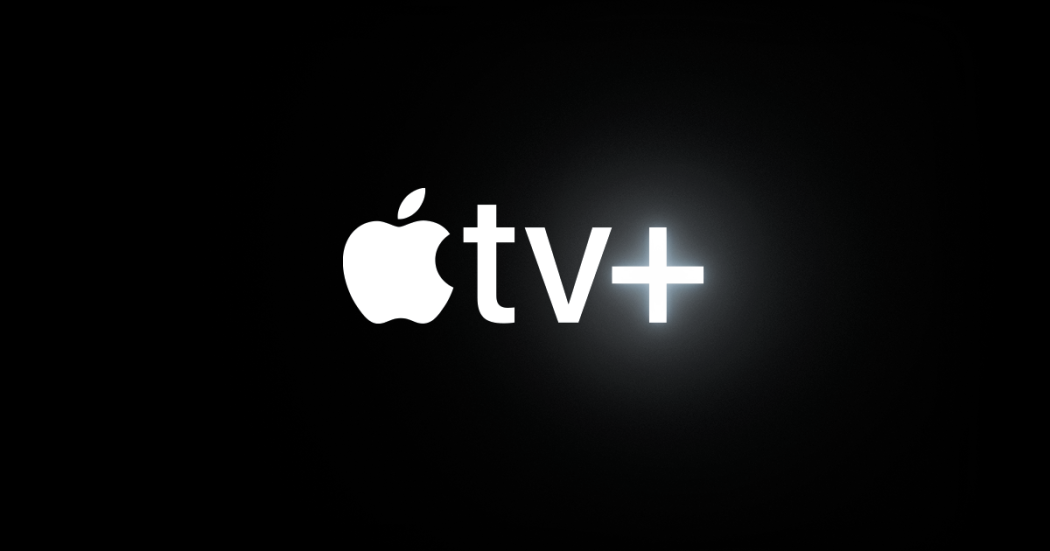 Image from: Apple TV
Apple TV+ has the best programming out there. I have yet to see something I did not like. -Sharon
What You Get: With Apple TV+, you can watch your favorite shows and movies whenever and wherever you want. Plus, get access to award-winning Apple Originals, with new titles added every month.
Price: Subscription costs $4.99 per month.
---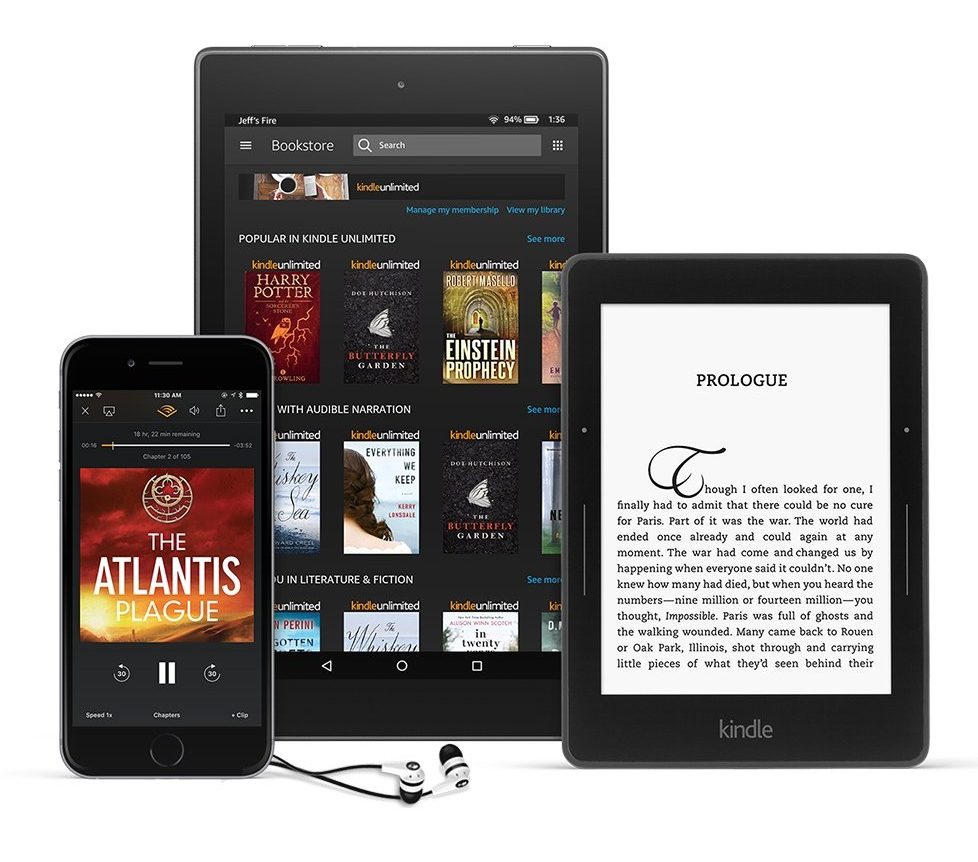 Image from: Kindle Unlimited
What You Get: If you're in the look for new authors and want to expand your reading horizons, Kindle Unlimited is one of the best options to have great titles you can access wherever you may be. This digital service offers unlimited reading on any device you're on as long as you have the Kindle app. Have the freedom to discover and choose new books, authors, and genres – from mystery to sci-fi and everything in between, from over a million titles, including eBooks, comics, audiobooks, and magazines. Borrow up to 10 titles at any one time and return them for another book. It's like having a massive library in your pocket!
Price: Subscription costs $9.99 per month.
Deal: Try 2 MONTHS for only 99c! Deal applies automatically, just visit and subscribe.
---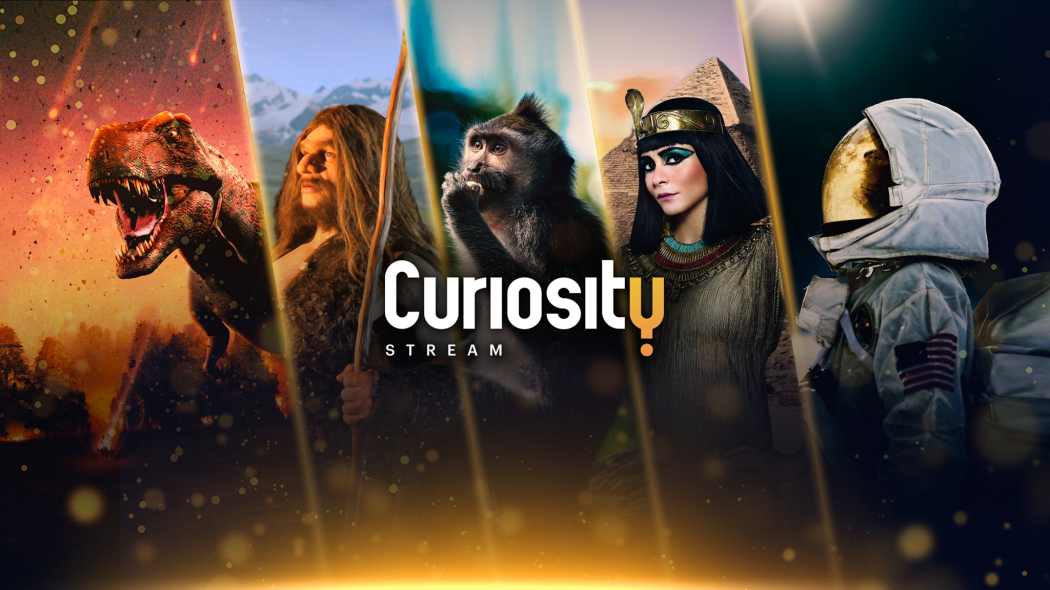 Image from: CuriosityStream
What You Get: If you're the kind of person who's always wanted to learn more about the world, but doesn't have time to read textbooks, then CuriosityStream is the perfect streaming service for you! With hundreds of documentaries and non-fiction titles to choose from, CuriosityStream has something for everyone.
Price: Subscription starts at $2.99 per month.
---
Image from: Scribd
What You Get: Scribd is the subscription you need if you love books and want access to a vast amount of bestsellers, award-winning pieces, indie titles, or reader favorites! Easily read the books that are suggested by their team of editors. The app works on your phone, tablet, or the web and allows you to conveniently read the books that you like, whenever and wherever!
Price: Subscriptions start at $9.99 per month.
Deal: Get 30 days free trial! Deal applies automatically, just visit and subscribe.
---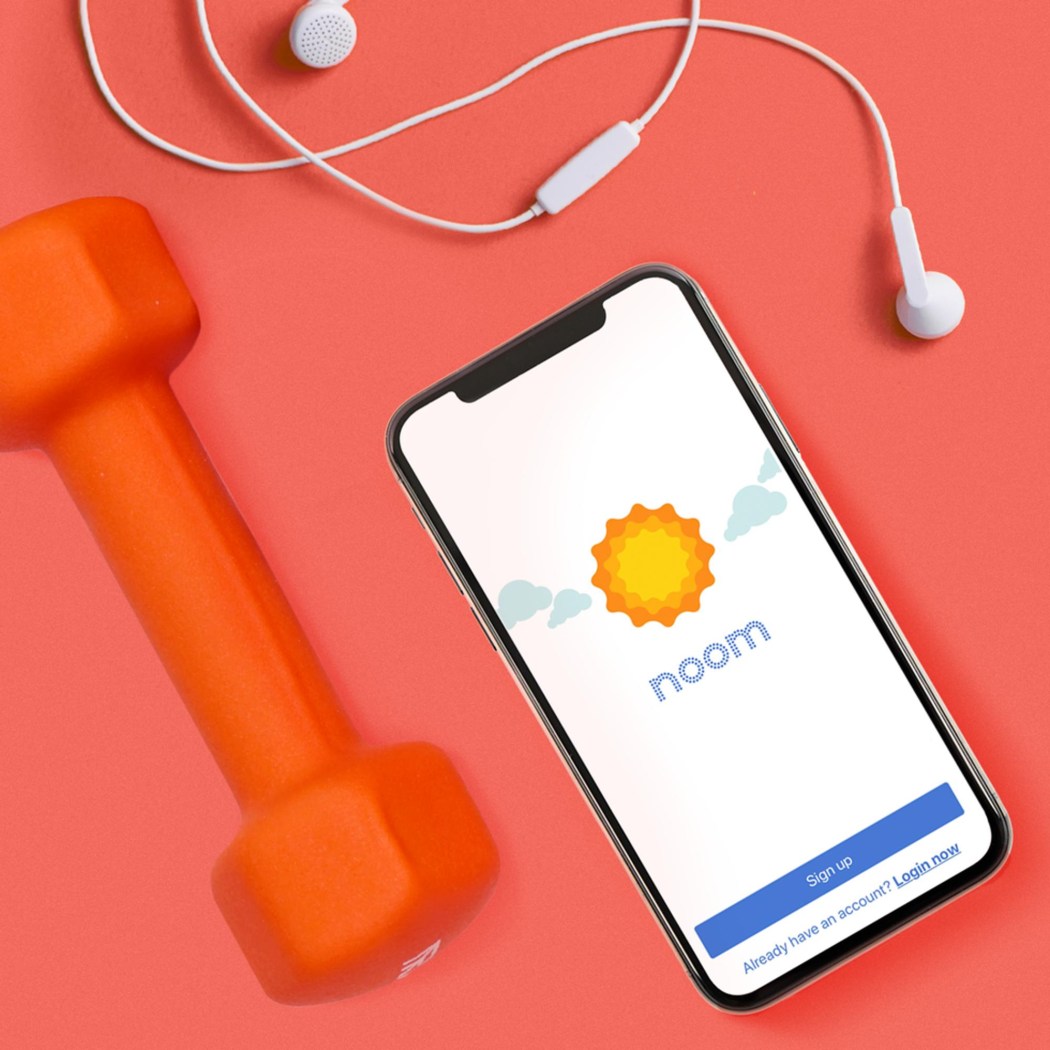 Image from: Noom
Noom has helped me get my eating habits and health back on track twice. I love that it doesn't tell you to restrict yourself but rather guides you into better food choices while still allowing for treats. It also teaches you the psychology behind why we get cravings and how to get past them. – EricaM
What You Get: Noom cares about your physical well-being and helps you stay on track of your fitness journey. They create fun and easy-to-use mobile apps that provide intelligent nutrition and exercise coaching, without leaving your home! You will lose weight, exercise, and overall feel healthy, happy, and motivated!
Find more similar boxes on Fitness & Health Subscription Boxes.
Price: The subscription starts at $59 each month, and you can choose a 2-, 4-, 6-, 8-, or annual recurring plan and save as much as $500!
---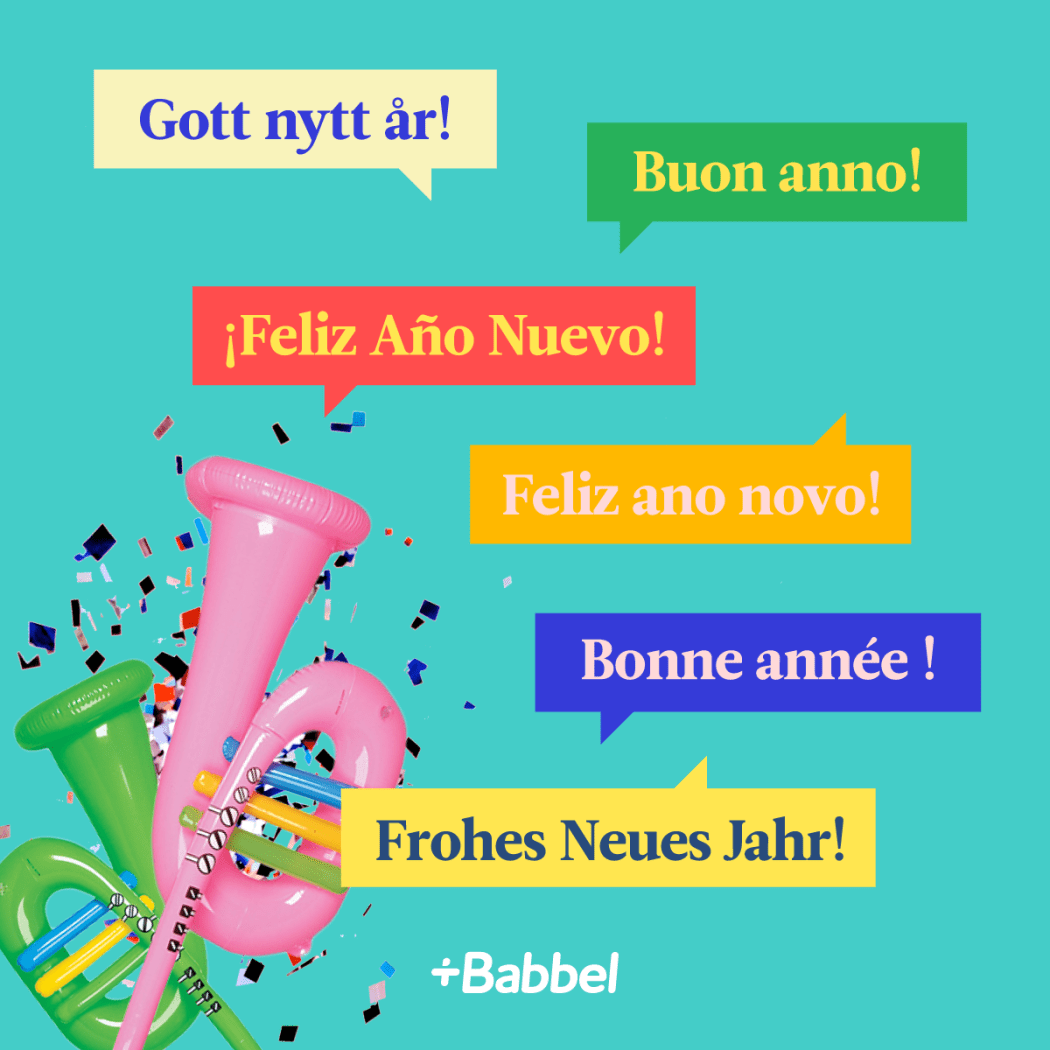 Image from: Babbel
What You Get: If you want to learn a foreign language, Babbel is the perfect subscription for you! Their courses are created by a dedicated team of professional linguists, educators, and authors, with lessons to get you ready for real-life situations. This also works for busy people because they have bite-sized lessons that range from 10-15 minutes!
Price: The subscription costs $14.95 per month.
Deals:
---
And that finalizes the list for the best digital subscriptions! Have you found your new digital favorite?
There's more for you to explore on our readers' choices for all the best subscription boxes in every category!
Say Hello to more awesome digital subscriptions!