Food is a basic need for any human being, but it could sometimes be a little daunting to think and prepare meals for you and the whole family. And sometimes, kids tend to be very picky in what they eat too. Busy parents will surely thank these meal kit delivery services and subscriptions that send meal kits they can easily cook or pre-cooked meals they can just heat up and serve.
These delivery services and subscriptions send meal kits tailored to one's taste, nutritional needs, and dietary preferences. They take out the stress of planning what to serve to your family, and most of them eliminate the need to shop for ingredients. These meal kits delivery services and subscriptions focus on what kids can eat and are developed with the whole family in mind!
Truly a time saver! Kids and parents can gobble up great-tasting, healthy food, minus the fuss! So check out the best meal kit delivery services and subscriptions for kids and parents to take one thing off your plate!
The Best Meal Kits Subscription Boxes for Kids and Parents!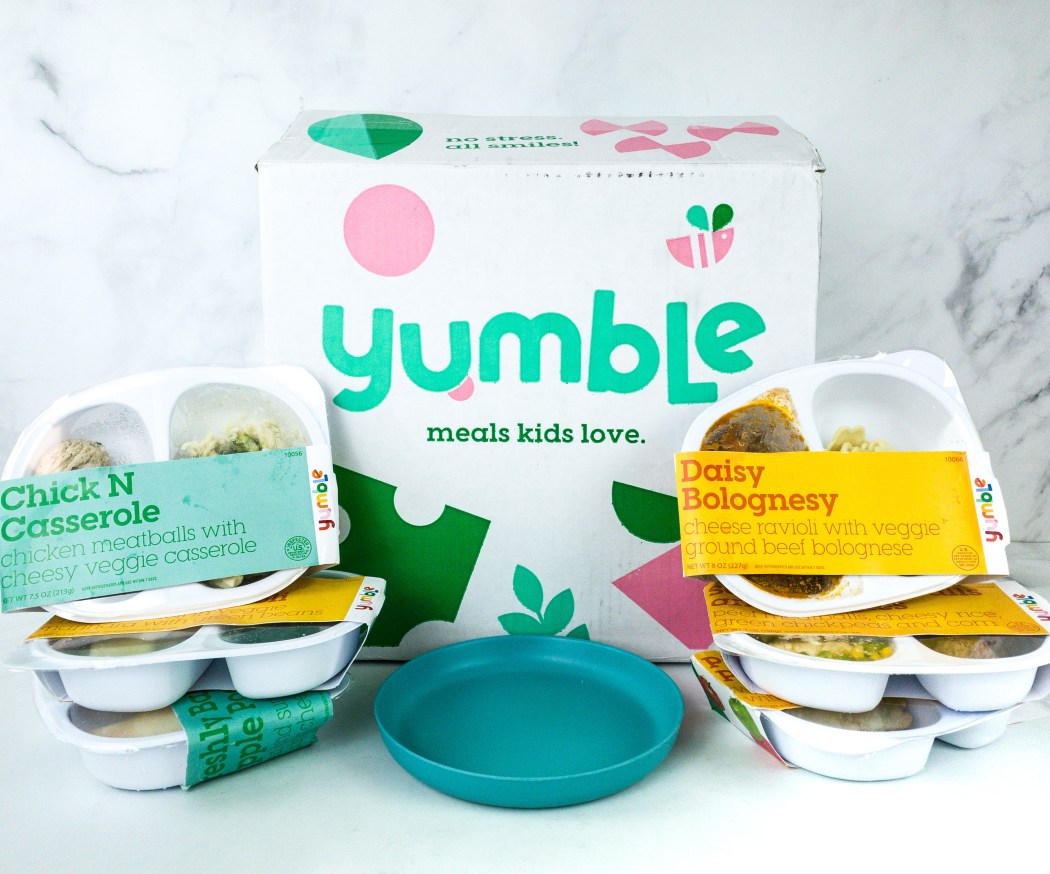 Why We Love It: This weekly food subscription service understands that kids have different tastes and nutritional needs, and that's why they offer meals tailored specially for them. Yumble Kids serves as parents helping hand to get their kids to eat healthily by sending pre-prepared, pre-cooked meals suitable to kid's preferred taste and nutritional needs. Parents can just heat them up and then serve, saving them more time! The meals are great for school lunches and even for an easy weeknight dinner or snack time. This will take the stress away for parents and make mealtime easy peasy for kids!
Visit Yumble Kids Reviews to see past box contents.
Price: The weekly boxes start at $47.94.
Deal: Get free shipping on every delivery + save up to 25% on meals! Deal applies automatically, just visit and subscribe.
---
Why We Love It: Nurture Life is a special meal delivery service that offers healthy and delicious meals for babies and toddlers. They've created menus for adorable little humans to ensure that they're eating well-balanced meals that are appropriate for their age and dietary preferences if any. Each box contains carefully pre-prepared meals made by chefs and dietitians to meet everyone's nutritional requirements. The menu changes weekly, and you have the option to build your own box or let them build a box for you! It's like getting the best of best foods but for less!
See Nurture Life Reviews for more information.
Price: The weekly boxes start at $35.
Deal: Get 25% off on your first order! Use coupon code NURTURELIFE25.
---
Image from: our review
Why We Love It: Yumi delivers freshly made, all-organic, synthetic-free, and additive-free meals and snacks for babies and toddlers 5 months and up! With each box, you'll receive exclusive meals from expert nutritionists designed based on a child's age and nutritional needs. Every ingredient has a purpose as the meals are mapped against thousands of clinical studies and reviewed by experts! This will ensure that the kids will enjoy eating healthy food while meeting their nutritional needs.
Learn more by visiting Yumi Reviews.
Price: The 7 Meal per week costs $35 and 14 Meals per week is $65, plus free shipping.
Deal: Get 50% off your first order! Use coupon code HELLO50.
---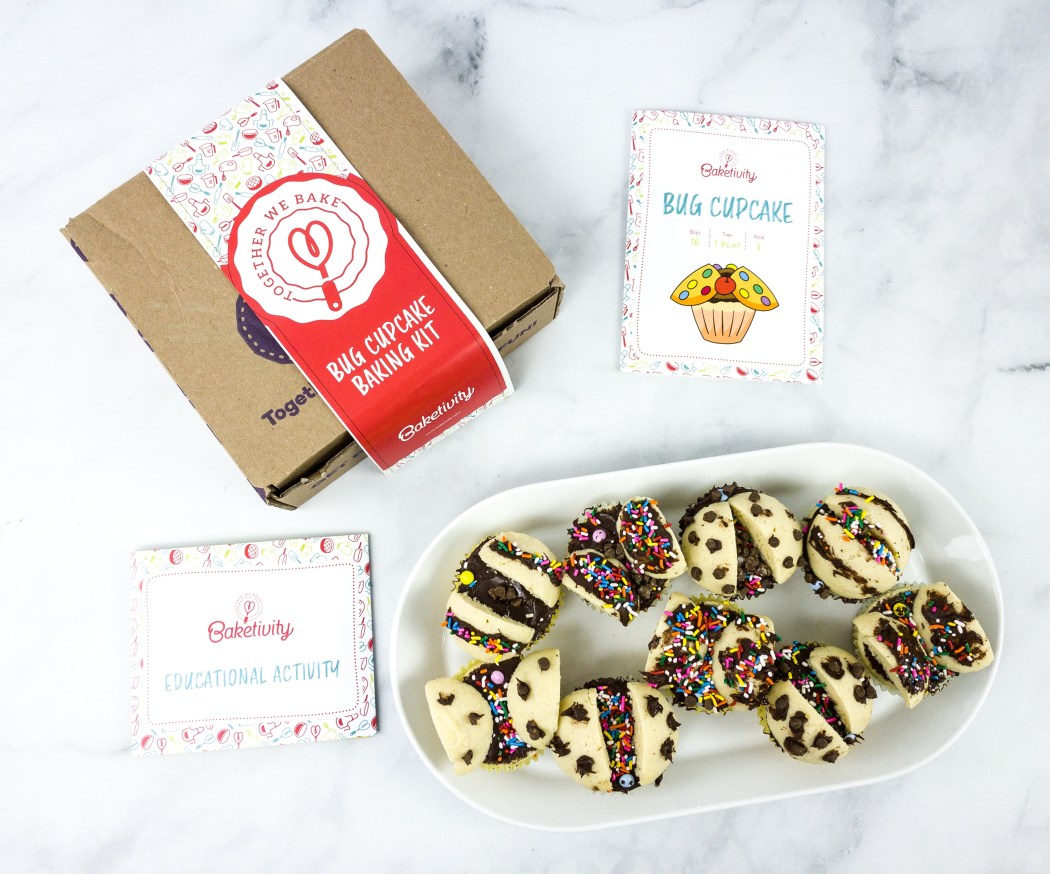 Image from: our review
Why We Love It: Fun, learning, baking, and eating all come in just a box! Baketivity sends baking kits filled with enjoyable activities and lessons for children 3 and up. Designed to be kid-friendly, each box includes easy-to-follow recipes with pre-measured ingredients, a colorful kid-friendly illustrated recipe book, and educational activities to enjoy while waiting for your tasty goodies to be baked! Every kit will guarantee a fun baking experience for kids and kids alike. Some of the most popular kits include cupcakes, pies, and even delicious pizza!
Read Baketivity Reviews to learn more about this subscription.
Price: You can get the box starting at $34.95 or less for longer subscription plans.
Deals:
---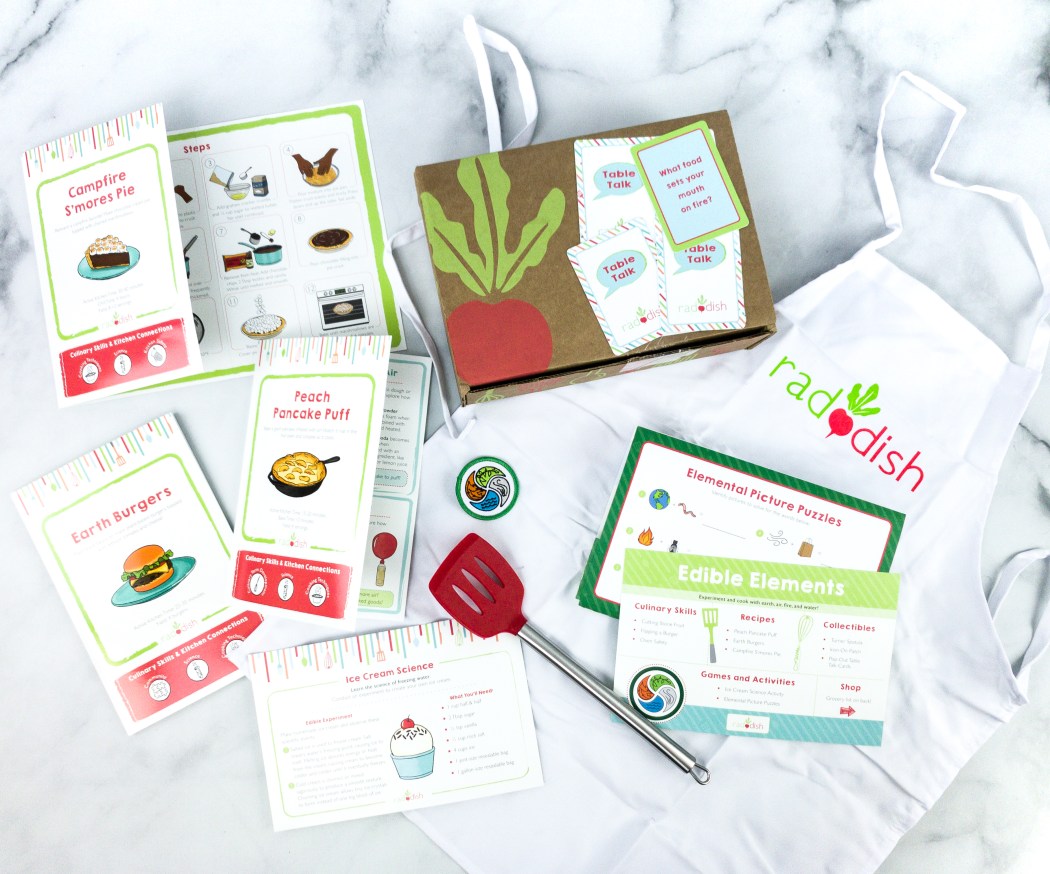 Image from: our review
Why We Love It: Raddish is a monthly kids' activity subscription that is all about food and cooking! It is designed for kids 4 to 14 with the aim to nurture their confidence in the kitchen and beyond. Every themed box comes with 3 illustrated recipe guides, 3 skill cards, a quality & kid-friendly kitchen tool, table talk cards, a complete grocery list, a collectible apron patch, and a creative kitchen project! Although the ingredients are not included, they email you a shopping list for each month's recipes before your kit is shipped. They also provide bonus digital stuff on their website called the Bonus Bites, where you can access a bonus recipe, a Spotify playlist, dietary modifications for the month's recipe, and a homeschool lesson plan that you can download.
View Raddish Kids Reviews to learn more about their offerings.
Price: The subscription costs $24 per month.
Deals:
---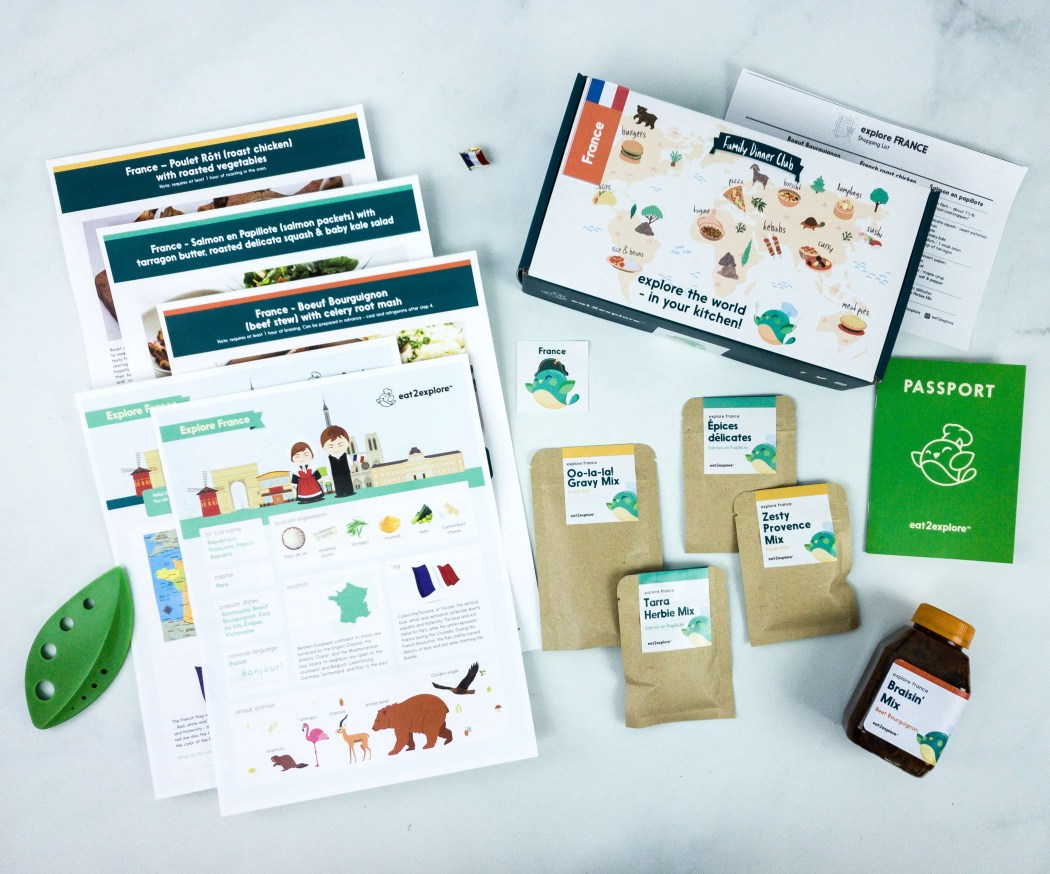 Image from: our review
Why We Love It: Travel and explore the world with food one country at a time by subscribing to eat2explore! It's an educational food and culture explorer box with easy-to-follow recipes, pre-measured spice/sauce mixes for each recipe, a shopping list, a country brochure, an activity sheet, a country sticker, a flag pin, and a fun collectible. Kids can truly enjoy the box because the ideal age for this subscription is 5 years and up. Also available are gluten-free and vegetarian options, perfect for those who have dietary preferences.
Peek at eat2explore reviews to know more.
Price: You can get the box starting at $24.95 a month.
---
Family Friendly Meal Kits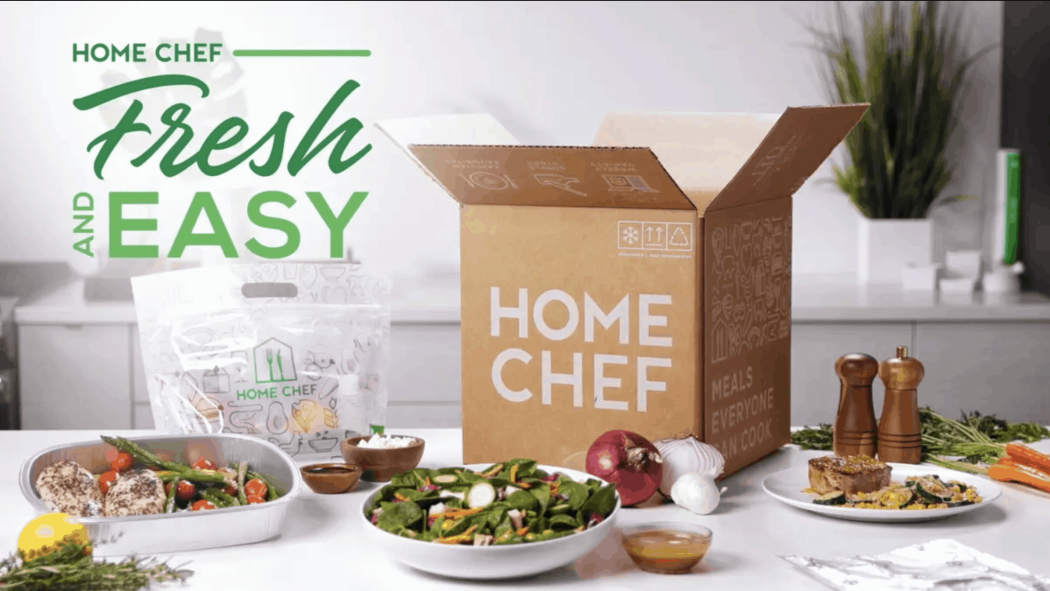 Image from: Home Chef Fresh & Easy
Why We Love It: Home Chef Fresh & Easy is a meal delivery service for parents and their kids to bond over! Everything they send requires little to no prep – all designed for convenience, which means less effort and less mess, and clean-up is a breeze too! Subscribers can choose their meals from an enormous catalog of choices, and they can custom their boxes to fit their needs, including the number of servings per meal and the number of meals per week. It's an ideal choice for anyone who finds delight in trying new and unique flavors without the hefty guesswork!
Price: The weekly meal plans start at $49.80.
Deal: Get $30 off over your first two boxes! Deal applies automatically, just visit and subscribe.
---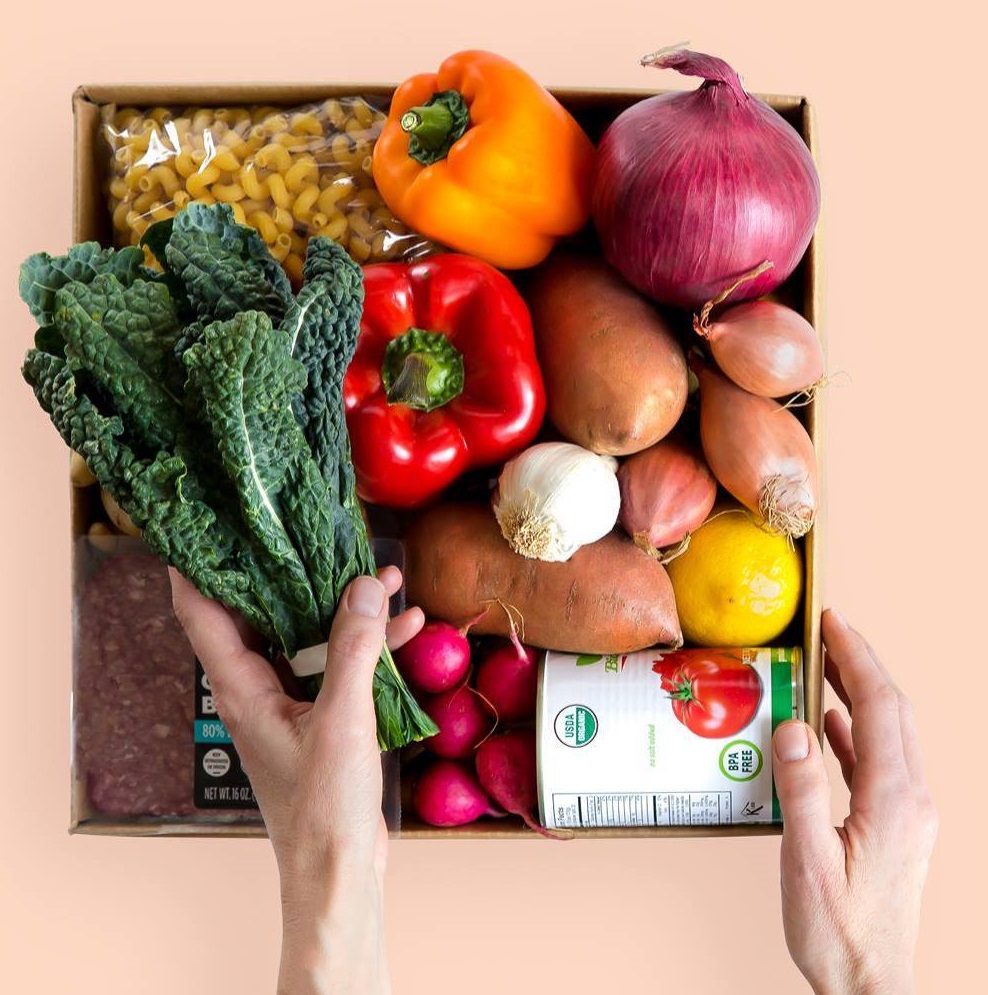 Image from: Dinnerly
Why We Love It: Dinnerly is for the home chef who wants to simplify their lives by having delicious recipes without overspending. It is a dinner meal kit subscription that is simple and affordable compared to other rival kits. They use digital recipe cards instead of printed ones that can easily be misplaced or damaged, avoiding additional costs on the box. You can also avoid the hassle and confusion as most of their recipes require fewer ingredients. It also allows subscribers to pick the delivery day and their preferred recipes or skip any week and change the number of portions they'd like to receive. It's the helping hand you need in cooking, minus the fuss and heavy price tag!
Head to Dinnerly Reviews for more details.
Price: The box prices start at $30 per week, plus $8.99 shipping. You can also get a family plan for $60, and switch out your recipes between 3 meat-based recipes and 3 vegetarian recipes.
Deal: Get $15 off on each of your first THREE boxes - that's $45 total! Deal applies automatically, just visit and subscribe.
---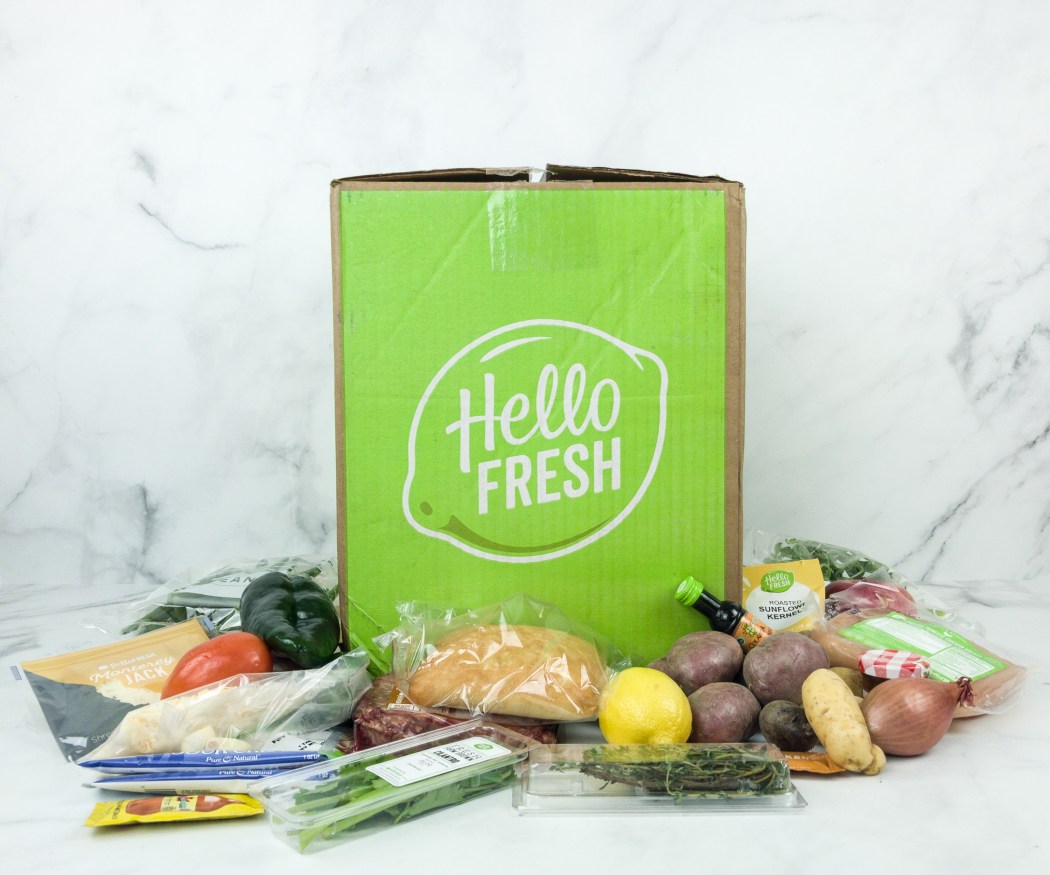 Image from: our review
Why We Love It: Hello Fresh has an amazing selection of healthy and delicious meals approved by dieticians, taking the guesswork out of meal preparation. Also, the recipes only take 30 minutes to finish, and you don't even have to be a pro to be able to do so – your kids can even help you prepare the easy meals! You can get a 2-person meal plan or a 4-person meal plan, depending on your household size, and the number of recipes per box depends on you as well. With individual meal kits, you can get step-by-step instructions and all the pre-measured ingredients, which allows you to whip up a gourmet meal at home!
Read Hello Fresh Reviews to see previously featured recipes.
Price: The boxes start at $69 per week.
Deal: Get $80 off on your first FIVE boxes + FREE Shipping on your first box! Deal applies automatically, just visit and subscribe.
---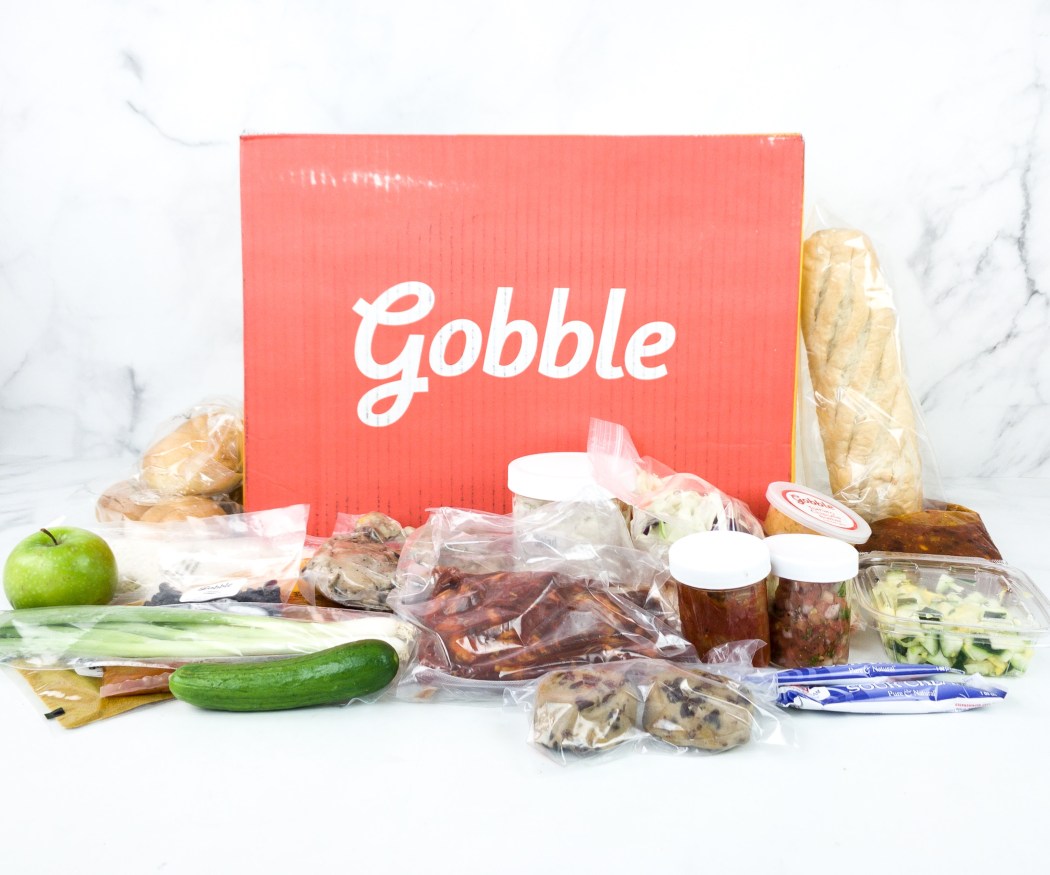 Image from: our review
Why We Love It: Gobble offers dinner kits that can be made in 15 minutes or so! They do all the work – peeling and chopping, so you only need to grab the ingredients from the box and cook. It delivers weekly, and it includes 3 dinner kits, each with 2 or 4 meals. It comes with a three-step recipe card with instructions to guide and help you make dinners easily. Also, the ingredients are par-cooked and vacuum-sealed to keep them fresh. Everything in the box is already prepped to speed up the whole cooking process, so you can enjoy savoring your healthy dinner fix!
Visit Gobble Reviews to see past box contents.
Price: The weekly boxes start at $55.80.
Deal: Get 50% off your first box - that's 6 meals for $36! Use this link to get the deal.
---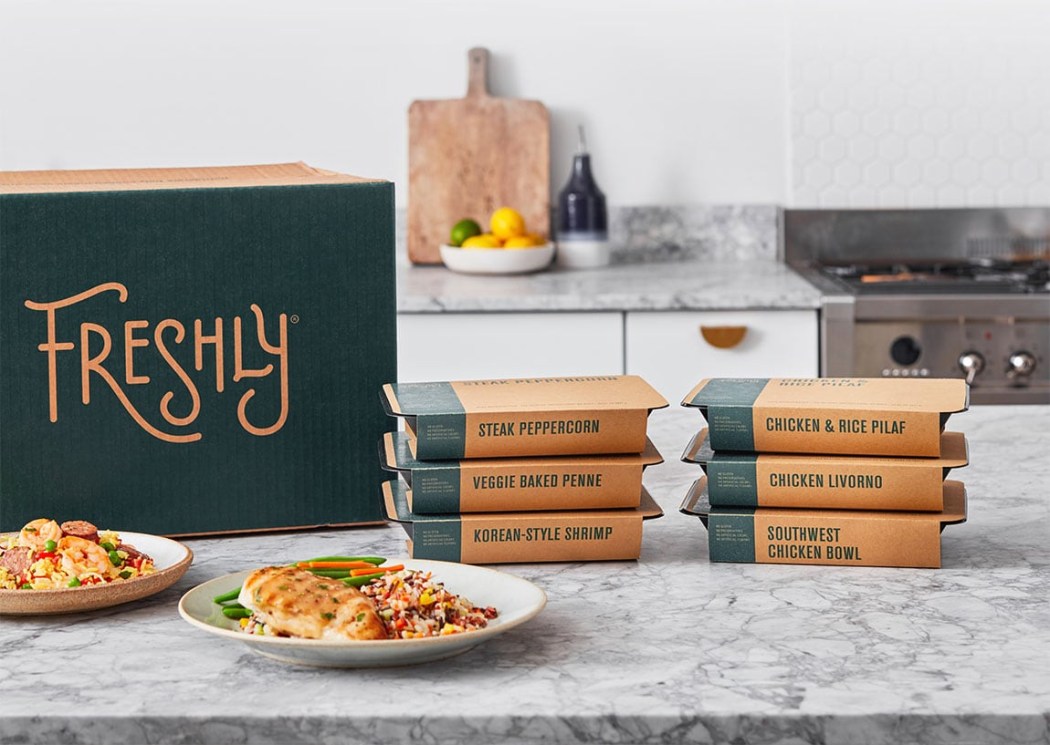 Image from: Freshly
Why We Love It: Freshly lives up to its name by sending pre-made and pre-packaged meals which are never frozen! They offer an array of healthy meals that accommodates a variety of dietary preferences. Subscribers can fully personalize the plan by choosing the exact recipes they like and the number of meals (4-12 meals) each week. All menus are certified to be free from gluten, refined sugars, and artificial ingredients. No more grocery shopping and cooking! All you have to do is to heat them up for 3 minutes and enjoy.
Learn more by visiting Freshly Reviews.
Price: Weekly meal plans costs: 4 meals/wk – $45.96 ($11.49/meal+$5.99 shipping), 6 meals/wk – $56.94 ($9.49/meal+$5.99 shipping), 10 meals/wk – $89.90 ($8.99/meal+$9.99 shipping), and 12 meals/wk – $101.88  ($8.49/meal+$11.99 shipping).
Deal: Get $60 off your first FOUR orders! Use coupon code launch15.
---
Image from: our review
Why We Love It: For those who want to start eating healthy, Sunbasket is a great subscription to try. This healthy meal kit service sends easy-to-follow recipes along with organic ingredients every week, letting you prepare nutritious and filling meals in no time, especially when you're extra busy. Just select two or more dinners from their weekly meal plan menu. They also got tons of add-on options such as breakfast, lunch, and snacks, which include juice shots, grab-n-go bars, smoothies, ready-to-eat proteins, noodle bowls, nuts, crackers, and more healthy goodies. All recipes and ready kits are chef-crafted and dietitian-approved, so you're sure to be taking in all the good.
Read Sunbasket Reviews to find out more about this meal subscription.
Price: Fresh & Ready starts at $47.96 per week for 4 servings. Meal Kits start at $55.96 per week for 4 servings.
Deal: Get $35 off FIRST box! Deal applies automatically, just visit and subscribe.
---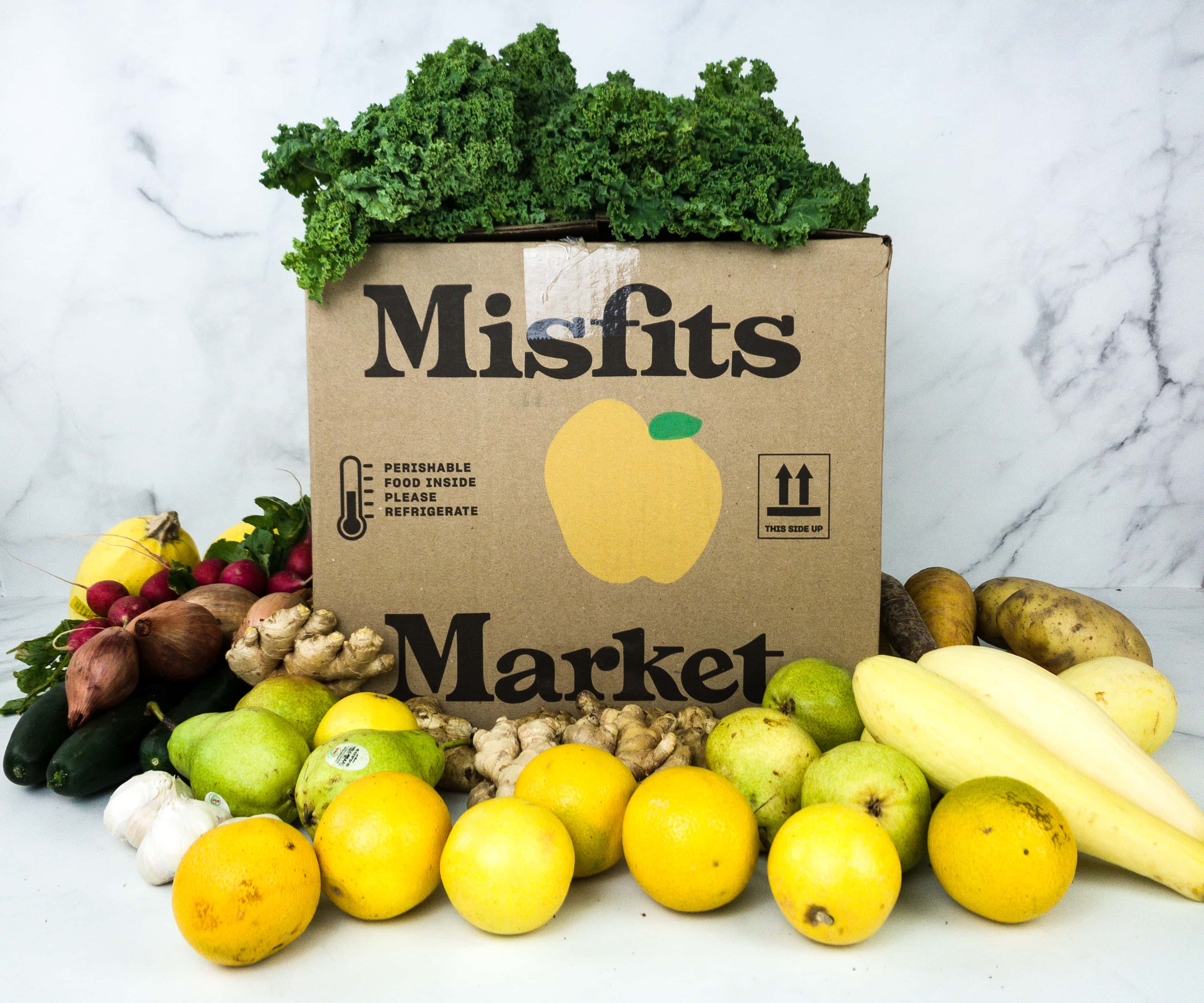 Image from: our review
Why We Love It: With their mission to combat food waste, Misfits Market sends "misfit" fruits and vegetables, or those produce that look weird but are definitely ideal for consumption. They source fresh produce from organic farms and offer it to subscribers for a much lower price than grocery stores! And now, no more restrictions on the Mischief and Madness box! You can build your own box as long as you meet their $30 order minimum – no membership fee, just fill it up with produce you want and need from an assortment of fresh, organic, and non-GMO produce. It's easy shopping while saving more bucks, all in the comfort of your home!
See more at Misfits Market Reviews.
Price: Just build your box and meet the $30 minimum purchase.
---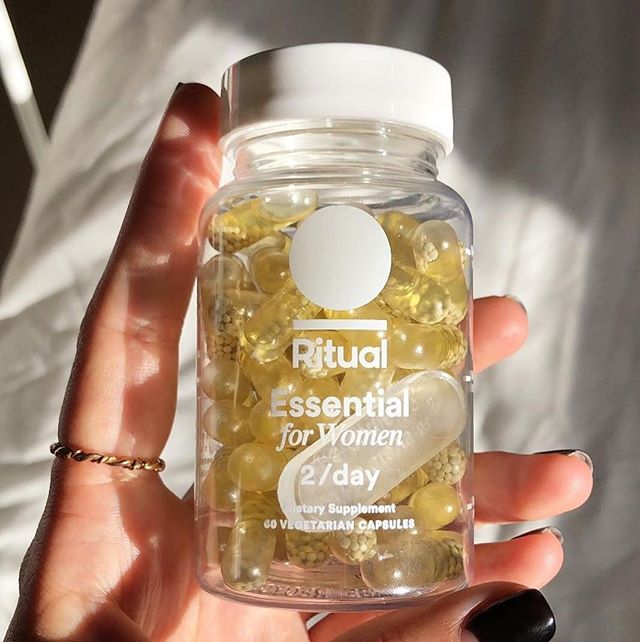 Vitamins to take daily for a healthy boost!
Why We Love It: For your daily dose of vitamins, there's Ritual. This monthly subscription fills the gap in your health by supplying it with clean, simple, and vegan vitamins your body needs! Every ingredient has been meticulously researched by in-house experts, ensuring you'll only have the best vitamins to take every day. They use beadlet-in-oil encapsulation, which delivers nutrients better than regular capsules, and they are designed to dissolve later in less sensitive areas of the stomach, so it's safe to take them even without food! Stay healthy and be in your best shape with 60 capsules in each bottle that are good for 30 days.
Price: Monthly subscriptions start at $30.
Deal: Save $10 on your first month when you bundle any 2+ Ritual products! Deal applies automatically, just visit and subscribe.
---
And that's our list of best meal kits for kids and parents! Did you find the perfect subscription box for you and the whole family?
Say Hello to More Food Subscriptions!