Looking to improve your style, discover new wine and beer favorites, or grab a few items for your hobbies? If you're not sure how to do so, why not try a subscription box? These boxes ship to your door on a regular schedule, and some are even themed differently every shipment to keep things fun and exciting.
If you think finding the right subscription box for you is daunting, no worries. Men do have distinctive tastes and to get an idea about the best subscriptions for men, you can check out what people who have already tried them have to say!
We asked our readers to vote and here's the list of the Best Subscription Boxes for Men that made it to the cut! You can also check out our full list of men's subscription boxes for more!
Best Subscription Boxes for Men – Readers' Choice!
You voted and here they are – all your favorite subscription boxes for men!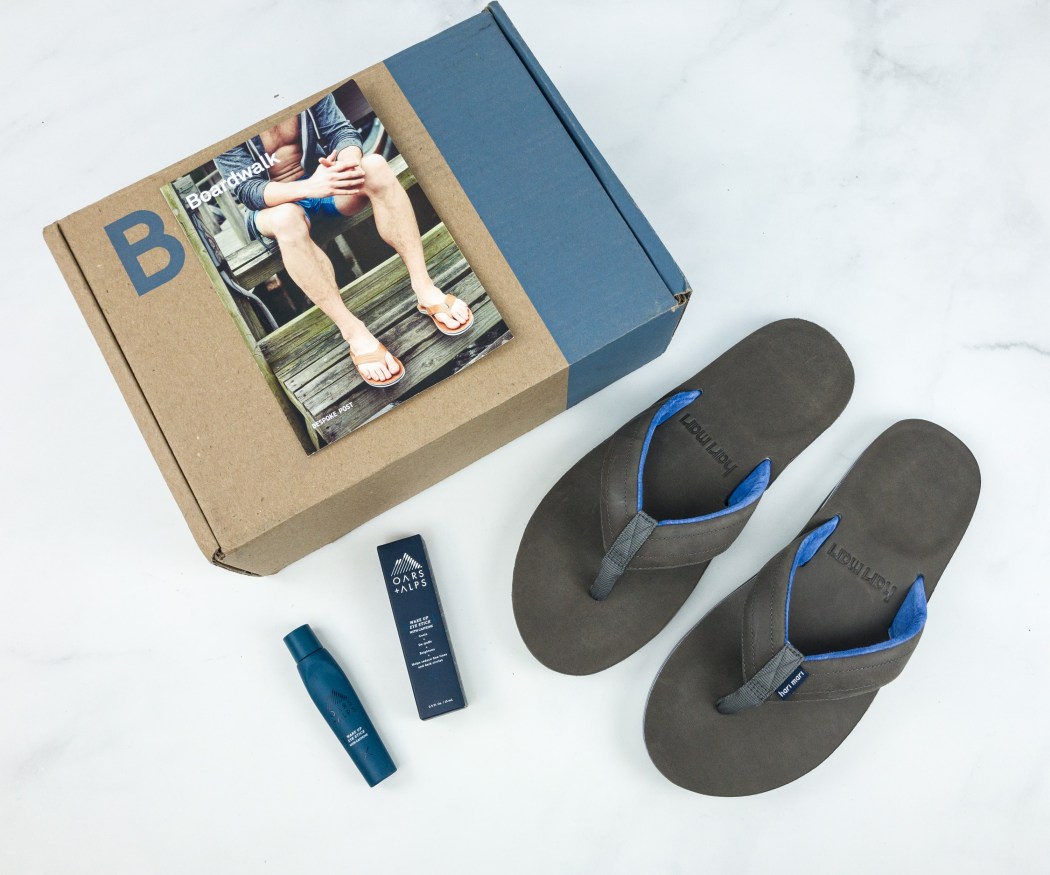 We love you can choose the theme and never get a box you don't want. – Jess

uplifting the every day. – Kymster

Super high quality, I love picking out our box every month. – Eunique
What you get: Bespoke Post's unique model lets subscribers select a box from a variety of offerings, making sure that you get only boxes that are right up your alley. And for those who like surprises, you can choose to receive their automatic monthly selection which is picked just for you! Boxes usually include sophisticated accessories, gear, and other kits curated based on men's interests!
Check out Bespoke Post reviews to see past box contents!
Price: Box prices start at $45.
Deals:
Save 25% on your first month! Use coupon code MYFIRST.
Save 20% on your first month! Use coupon code HELLO20.
---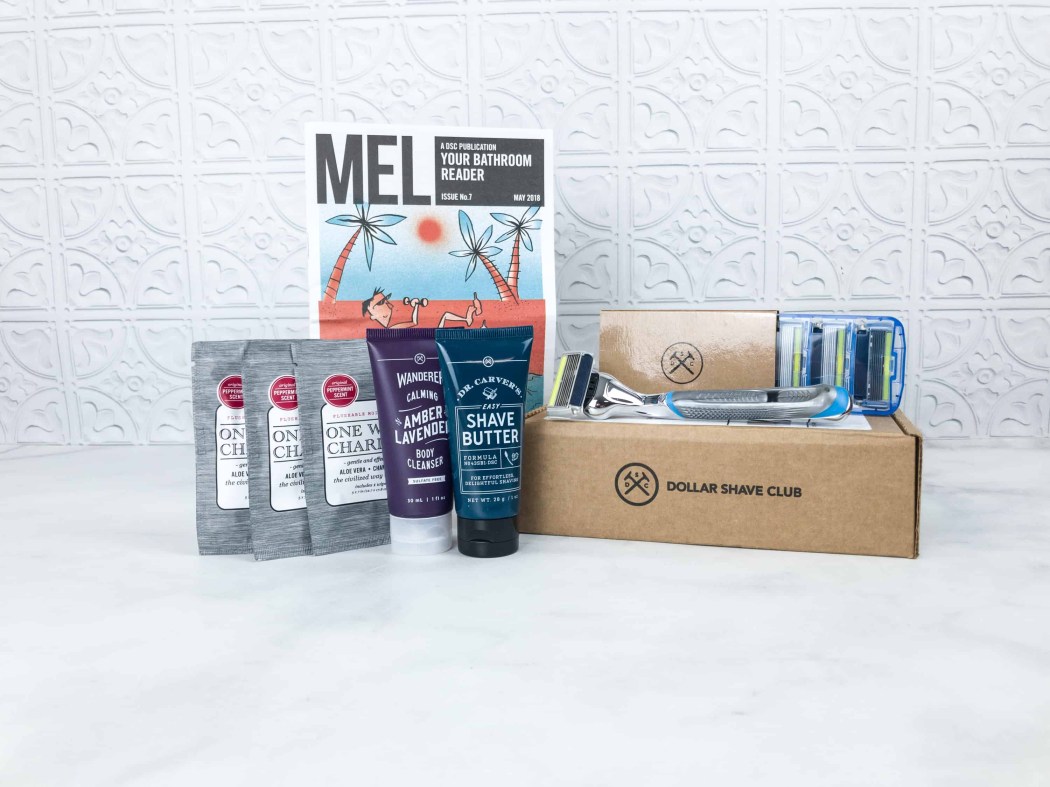 Lovely choices, made me enjoy shaving and their products are so good I never get razor burn anymore! – Curly Lamb

This subscription has everything one needs to look amazing, shave, soap, hair, cologne, even toothpaste. – Sarah
What you get: Razors are one of the men's most essential grooming needs, and of course, they will want only the best ones out there! Every first shipment from Dollar Shave Club will contain razor blades, a variety of shaving products, and a handle. The refills, or what they call Restock Box, will contain blades and full-size versions of the grooming products from your Starter Set. Men won't look for any other razor or blades once they try this!
See the Dollar Shave Club reviews page to find out more!
Price: Prices start at $3/month, and you can get a 4x for $6/month or the Executive for $9/month.
Deal: Get your first Starter Set for FREE! Deal applies automatically, just visit and subscribe. Just pay the shipping of $5.
---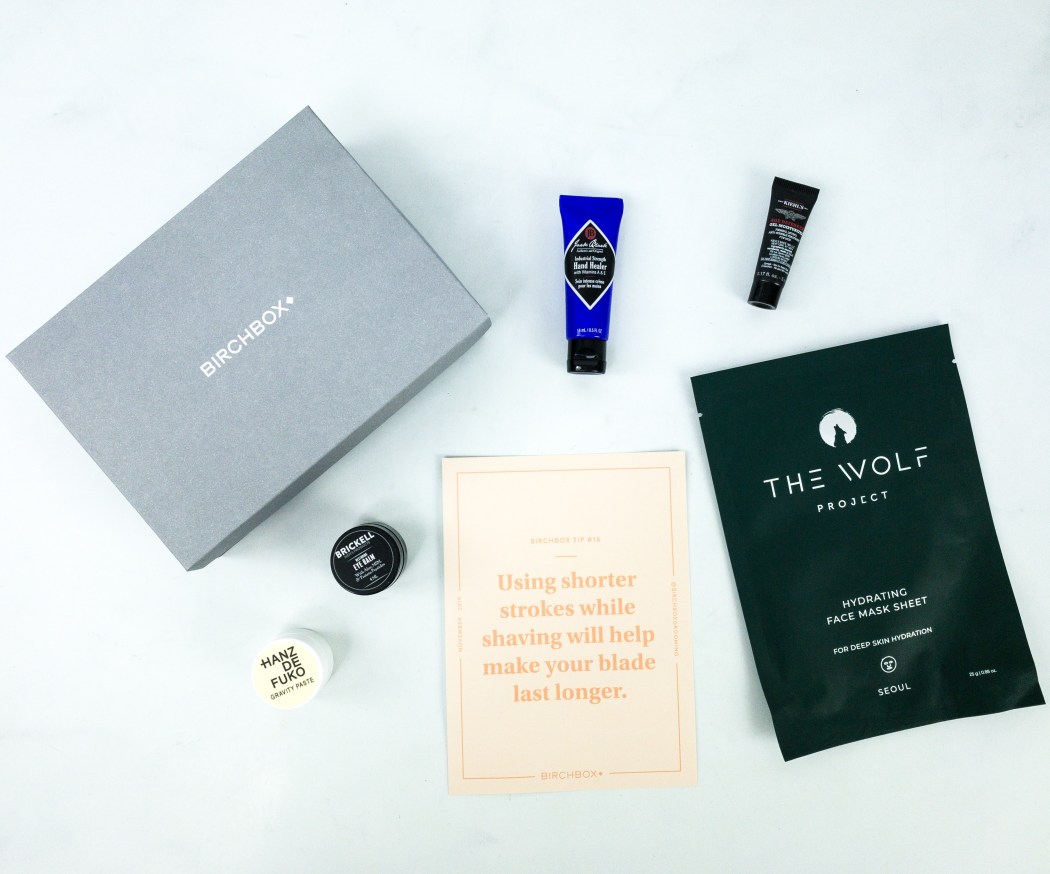 This is a nice box for a gift for a guy who does use a variety of products. – Kellee

I like trying everything that comes in my box and I use my status to buy more of what I like. – AD
What you get: Birchbox Grooming, formerly Birchbox Man, is a subscription that sends grooming and lifestyle products that comes in a monthly theme that matches your profile. Every month, you'll receive haircare, body care, fragrance, electronics accessories, and dressing accessories!
Check out the Birchbox Grooming Reviews page to know more!
Price: The subscription costs $10 per month, $20 if you choose the Plus option for an additional lifestyle item.
---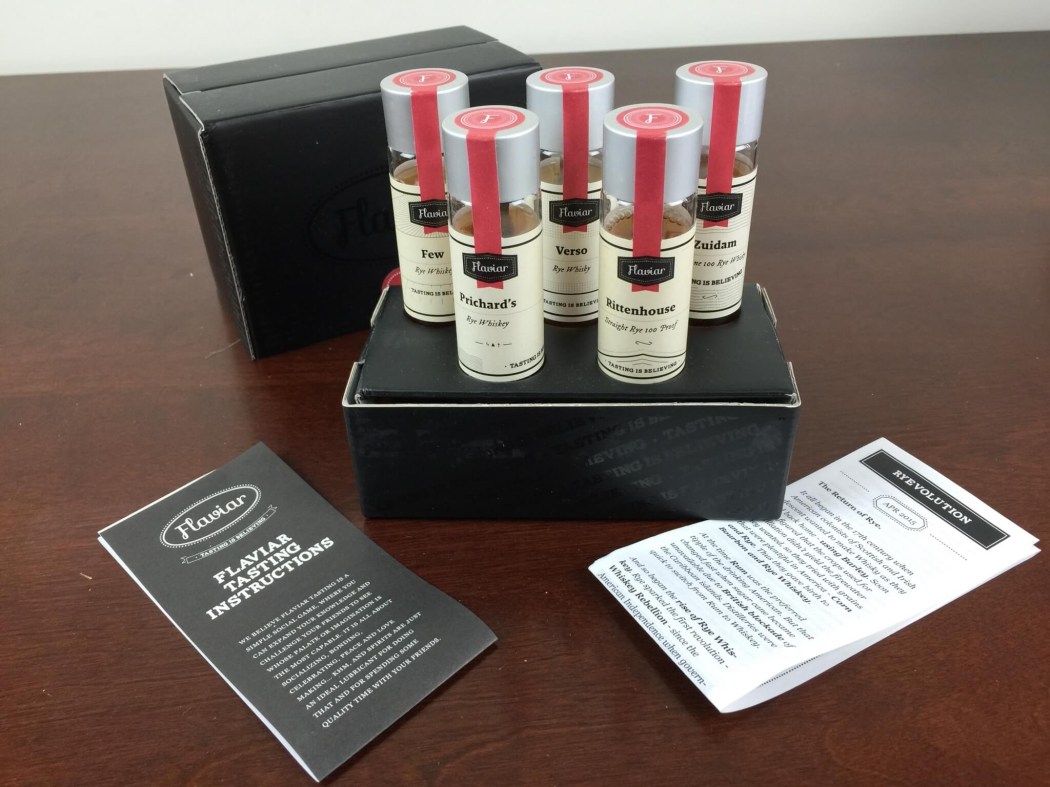 What you get: Flaviar offers a membership for those who are interested in discovering the finest spirits! Members get a Tasting Box per quarter, as well as a full-size bottle. Other perks include free live tasting events and member pricing in their shop!
Visit the Flaviar Reviews page to know more!
Price: The quarterly subscription costs $95 and the annual subscription costs $300.
Deal: Save $80 on annual subscriptions! Deal applies automatically, just visit and subscribe.
---
Culture Carton is as close as you can get to a monthly lifestyle box for men. – Jenn
What you get: Culture Carton curates a variety of lifestyle items, with the aim of helping men become more cultured and sophisticated. This may include accessories, gadgets, and wearables. If you love reading, you can choose a box that contains a book to help you even further with your self-improvement journey.
To learn more, check out these Culture Carton reviews!
Price: Currently, there are 3 box options: Culture Carton Standard (men's lifestyle items + book, $45 per month), Culture Carton Essential (lifestyle items only, $35 per month), and Book Club (book only, $16 per month).
Deal: Get 10% off your monthly subscription! Use coupon code HELLOSUB.
---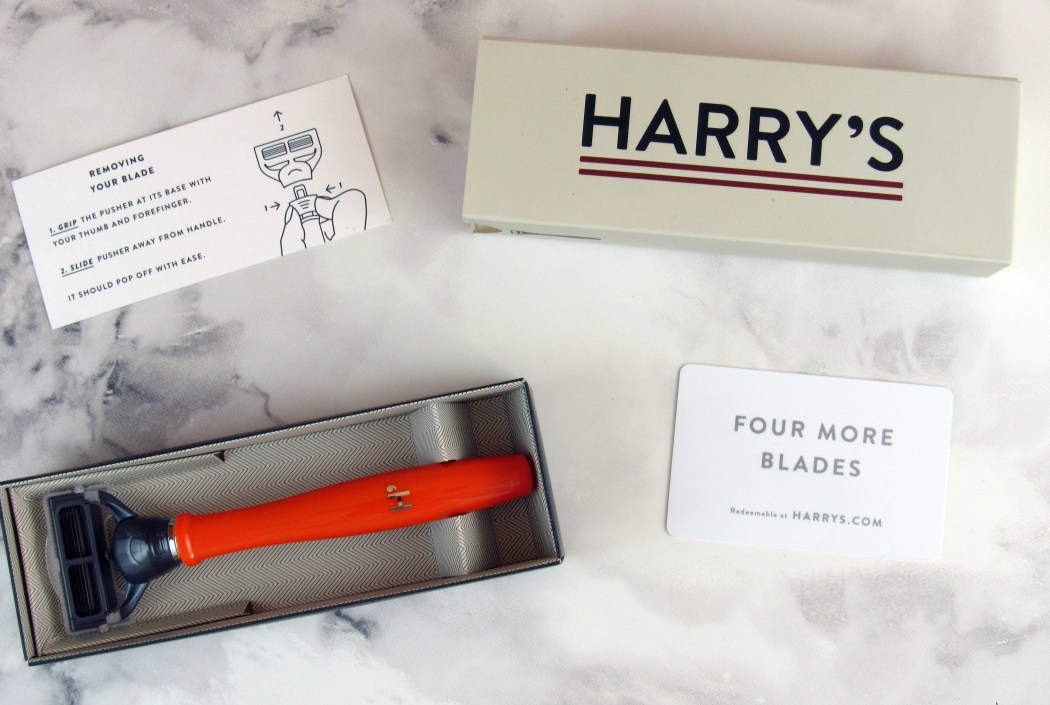 packages arrive on time and selection are easy to modify – jmw
What you get: Depending on how you shave, you can customize what you get from Harry's! They offer blade refills and shaving cream, plus other men's grooming essentials. Also, you can get a free subscription box trial – it contains a Truman razor with a blade, foaming shave gel, and a travel blade cover.
Visit our Harry's Reviews page and see what our past boxes looked like!
Price: Monthly subscription starts at $13. You can also get a FREE trial and just pay $3 shipping.
Deal: Get your first set for $8. Use this link to get the deal. FREE shipping.
---
Lots of cool gear, different theme every time. – Ruth Molly
What you get: Health, fitness, tech, and lifestyle essentials — you can get them all in this box! The contents of Breo Box is curated around the season, so expect getting stuff that is exactly what you need at that time. Everything is presented in a premium box each quarter. It's quite sturdy and also reusable!
Read Breo Box reviews to learn more about this subscription!
Price: The box costs $159 per quarter. FREE shipping in the US, and $45 to Canada.
Deal: Get $15 off your first box! Use coupon code hs15.
---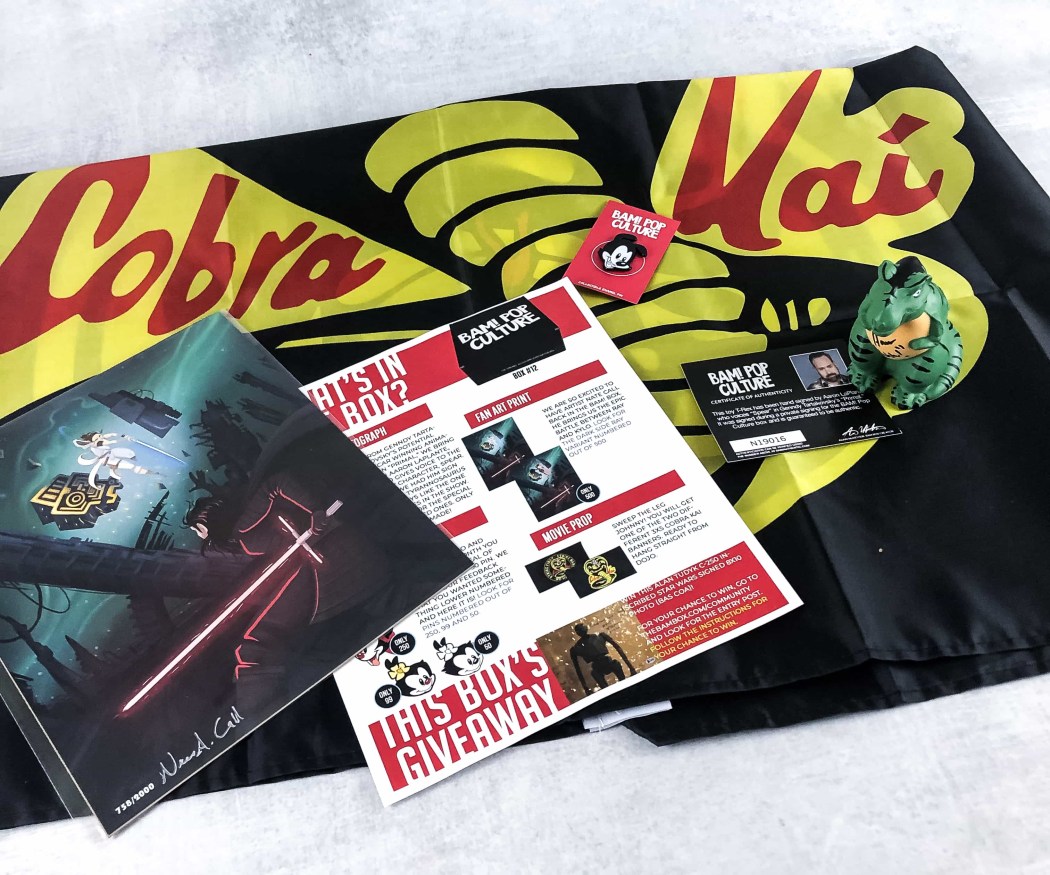 Love this box! Full of awesome collectibles – dadrifter

Been a subscriber to BAM! since 2016. Best variety and quality items of any similar box. BAM! Just started offering a BIG Box every other month that features a higher end celebrity autograph than their regular boxes. The price varies based on the celebrity, but it's definitely worth it. Both their Pop Culture and Horror options are good for gifting. If someone you know is into collecting, it's a solid option I tried other pop culture boxes before Bam! And they all were ultimately disappointing with filler items. Bam! keeps everything relevant, and even if it isn't something you like, they have a community of collectors that are usually willing to buy single items or trade. – Babywiththepower

The Bam! Box is the best autograph subscription box! It comes with a full comic con experience and I love everything I get in it! – Jeremiah
What you get: You'll get incredible items each month from comic books and movies, to satisfy the geek inside you! Also, every The Bam! Box subscription includes a limited edition or exclusive item that you would want to show off to your friends, or display on your collection shelves!
See the The BAM! Box Reviews for more information!
Price: The subscription costs $26.99 each month.
---
Keeps my hubby's dress wardrobe spending under control, while maintaining enough variety so nobody ever thinks he is wearing the same thing over and over! – Joanne
What you get: The Gentleman's Box sends premium quality lifestyle items, helping men become the gentlemen they're supposed to be. Each box includes 4-6 hand-picked items, which include accessories such as necktie, lapel pin, watch, and socks. Sometimes, they also throw in grooming product samples for you to try!
See the past The Gentleman's Box Reviews for more information!
Price: Boxes start at $29 per month.
Deal: Save $5 on your first box. Use coupon code HELLO.
---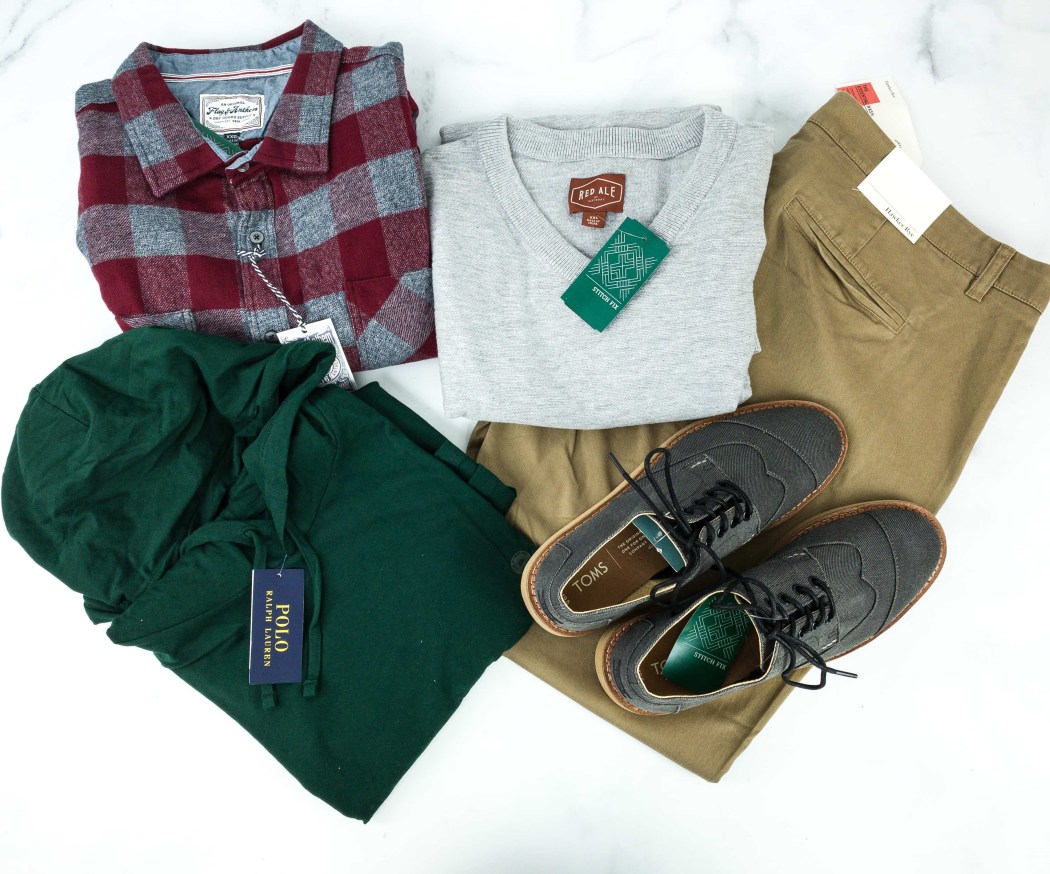 I don't have to shop for clothes and that is priceless. – Doug
What you get: Men need not worry about styling themselves as Stitch Fix Men can do it for them! The subscription is like having your own personal stylist who will choose up to five clothing and accessories that are based on the style profile that you fill out upon sign up. You can also leave notes to your stylist, on what you prefer and don't like, so they can find the best items for you. Featured brands include Ben Sherman, Original Penguin, Scotch & Soda, 7 For All Mankind, Mavi, and Converse.
Take a look at the Stitch Fix Men Reviews page to know more!
Price: Styling fee is $20 per month. If you decide to keep everything, you save 25% on your whole fix.
---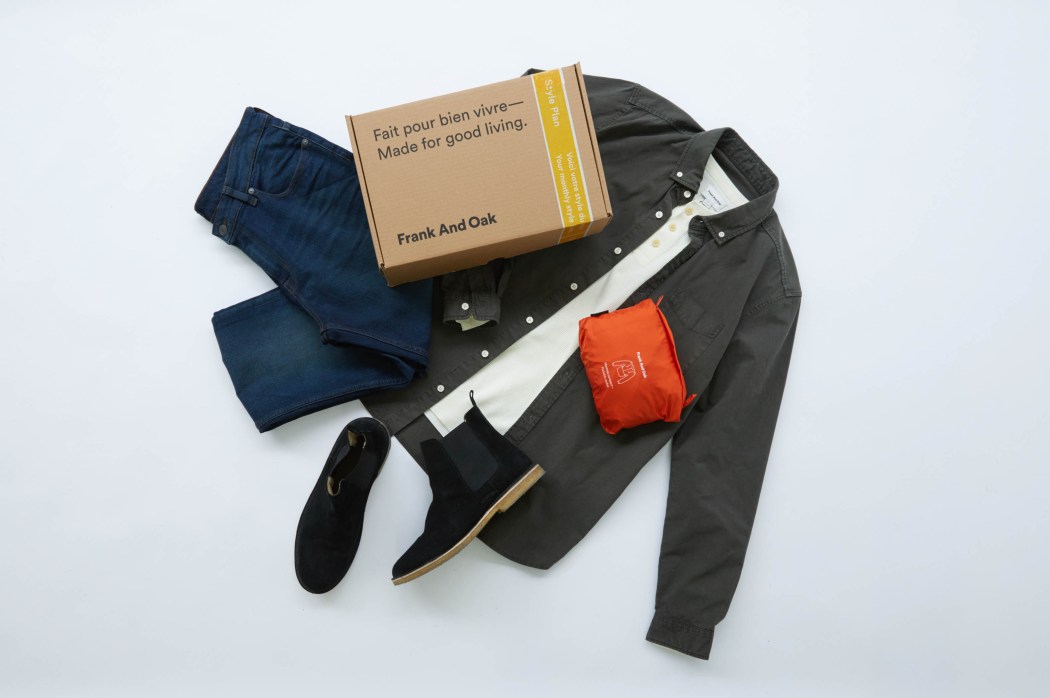 Their items are simple and unique. – Kina M
What you get: Frank and Oak aims to make subscribers look well-put-together all the time by sending stylist-picked clothing pieces. They now have a Style Plan for men, which may include denims, tees, sweaters, and accessories. The stylists will pick out the latest seasonal pieces based on your personal preferences and send them straight to you. You can try the items and just decide on and pay for what you would like to keep.
See the Frank and Oak Men's Style Plan reviews to find out more!
Price: There's a $25 styling fee per month. Then, you'll only pay for the pieces that you would want to keep.
---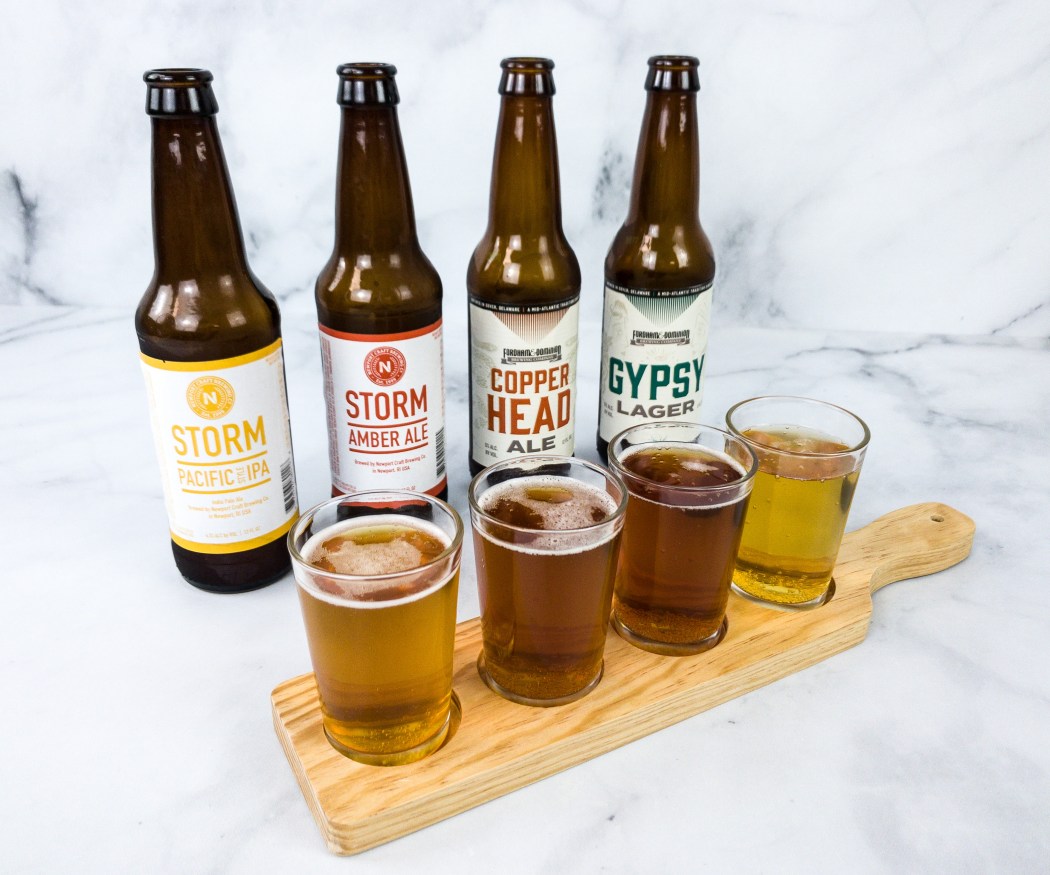 tbh this is the best box to give as a gift during the holidays. I've gifted it to quite a few guys. – Kathy C
What you get: Each month means a new beer variety to try with this beer subscription as they deliver 12 full-sized bottles of hard-to-find, specialty microbrews from highly-rated, regional breweries across the country in every box. The beers are also brewed in limited quantities and are carefully selected by experts! Members can choose from 3, 6, and 12-month clubs and a Beer of the Season Club with new selections each Spring, Summer, Fall, and Winter.
Price: Prices start at $41.95 per month, with discounts for longer subscription plans.
---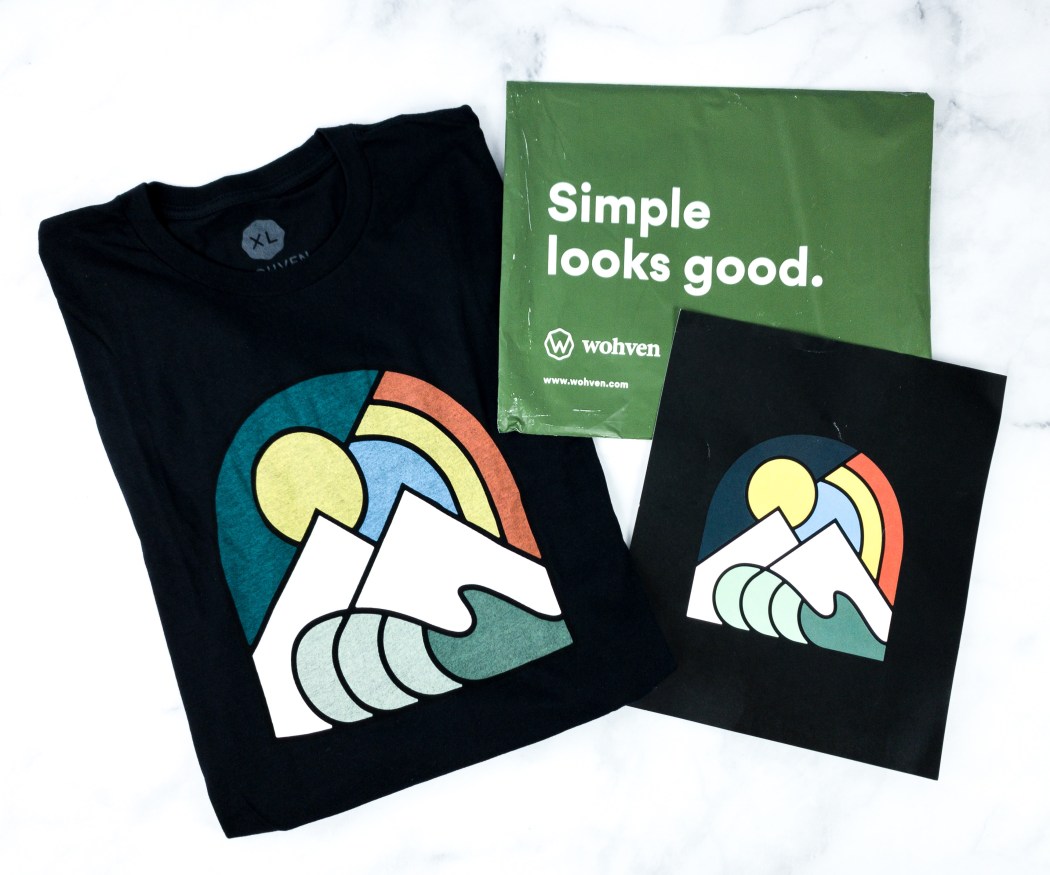 What you get: Wohven sends premium quality t-shirts at a fraction of the retail price! Subscribers can either choose their shirt's color or opt for a surprise. Round-neck shirts, v-neck t-shirts, and graphic tees are available, from small to XXL!
Visit Wohven reviews page to know more!
Price: A plain t-shirt subscription is just $9 a month. V-neck t-shirt, $10 a month. Graphic tee, $13 a month. Graphic v-neck, $14 a month. Long-sleeve graphic tee, $18 a month.
Deal: Get 30% off on your first month! Use coupon code HELLOSUB30.
---
Love the choices and how I can get anything from comfortable casual underwear to skimpy/naughty undies – Curly Lamb
Don't have to think about buying underwear they do the work for me – Mikey
What you get: Underwear Expert delivers the most comfortable, stylish underwear directly and discreetly to your door. The undies are expertly curated and they're also backed by custom technology. You can get underwear in your favorite style, ideal fit, and the best comfort!
Find more at our Underwear Expert reviews!
Price: The subscription costs $26 per month.
Deal: Get 50% off your first box! Deal applies automatically, just visit and subscribe.
---
What you get: Expect lots of awesome outdoorsy stuff from every Cairn box! They send 3-6 items in each box, which are curated around a theme. They promise that the total retail value of the items will exceed $50, with a mix of gear, apparel, food, skincare, and emergency tools.
Check out Cairn reviews for more information!
Price: Subscriptions cost $29.99 each month, but the cost goes down with longer subscriptions. Shipping is free for US subscribers and $5 to Canada.
---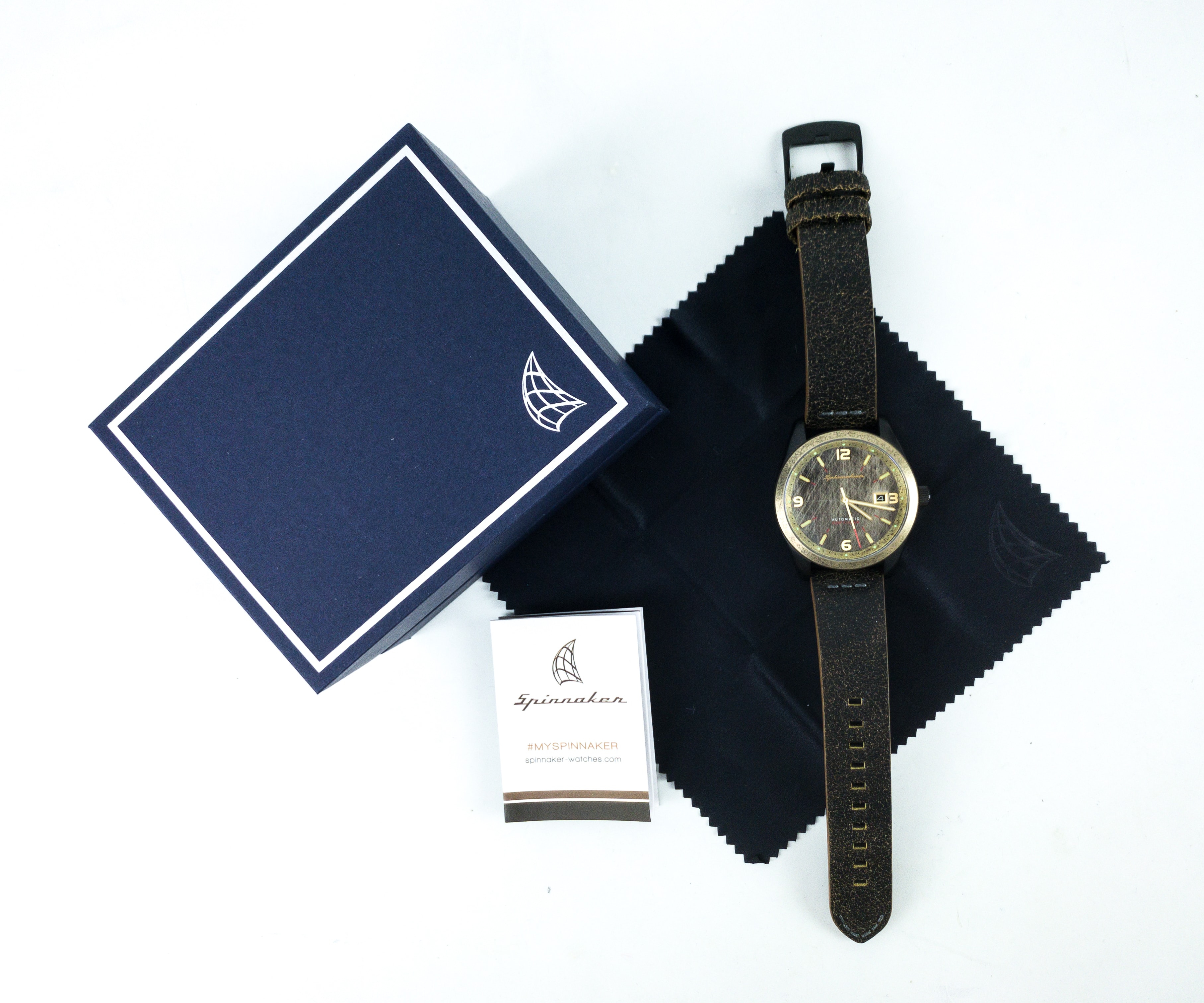 What you get: Watches are one of the most sought out accessories for the guys. Watch Gang sends only the best watches, and they even partner with a new watch brand every month, meaning you won't get the same style each month! The subscription is perfect for those who loves to wear and accessorize with different types and styles of timepieces.
Visit the Watch Gang Reviews page to see what we received in past boxes!
Price: Prices start at $29.99 per month.
Deal: Get 10% off your first box! Use coupon code GET10.
---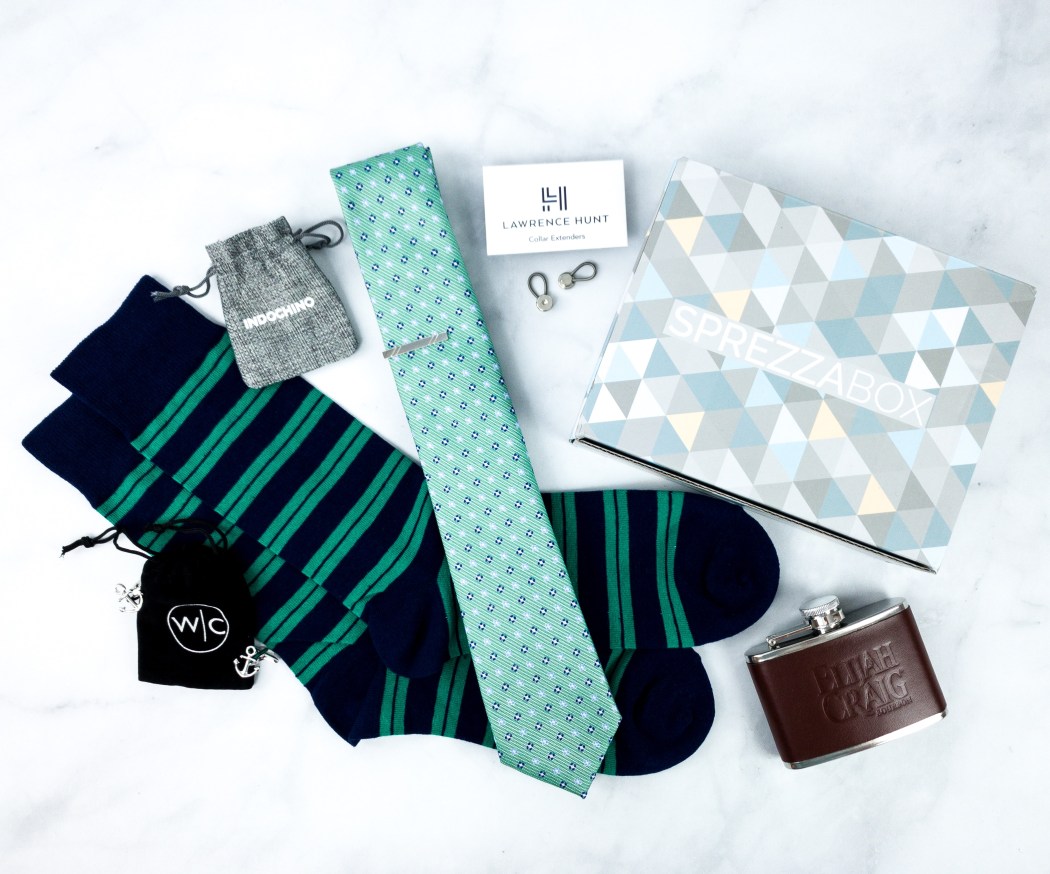 This is the snazziest tie box. – LoLaura

I like the new pick your box option. It ensures that we don't get colour schemes that don't match my husband's preferences. – Lynne
What you get: SprezzaBox is all about stylish men's accessories! Each box contains 5-6 high-quality accessories, like ties, socks, lapel pins, and more. Sometimes, they even throw in men's grooming items and other must-haves. Subscribers now have the option to pick their own box! They typically send the instructions on your email on how to pick your box. There are 5-6 box options monthly and there's still an option to have their stylists pick for you, in case you'd need help in choosing your box.
See SprezzaBox reviews to learn more!
Price: Subscriptions start at $28 per month.
Deal: Take 20% off the first box! Use coupon code HELLO20.
---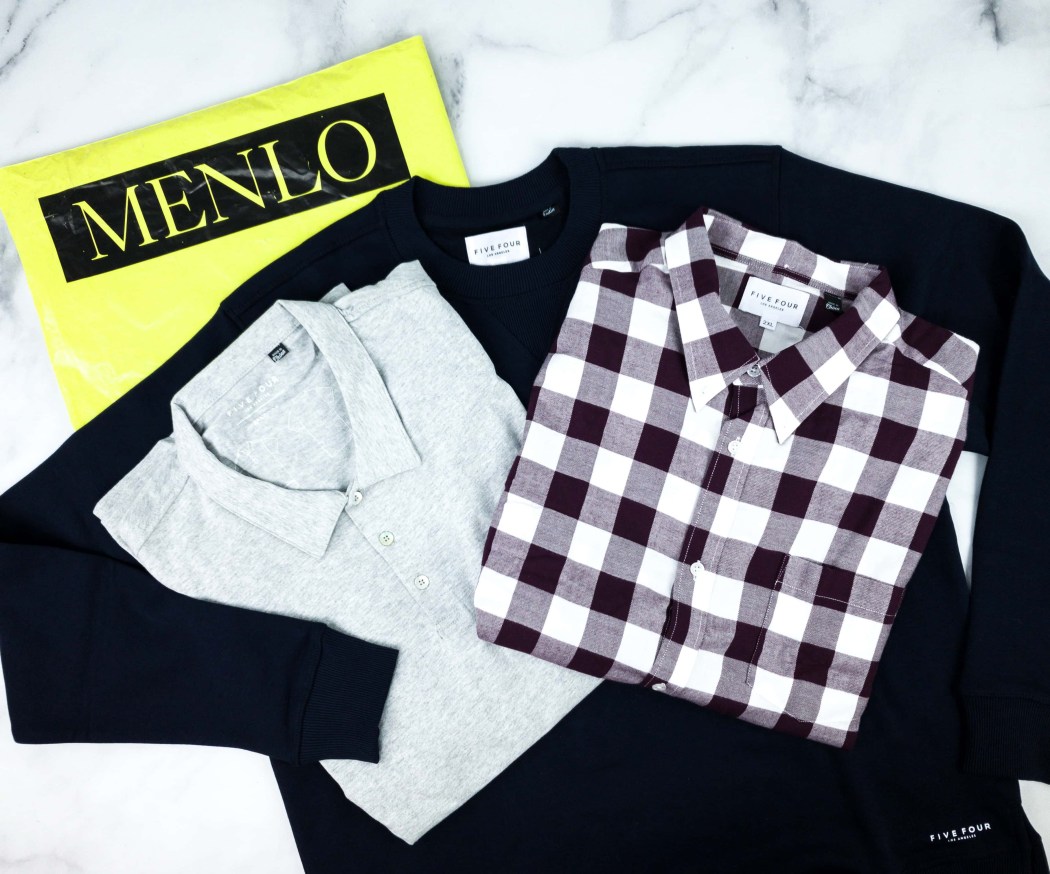 I like the rotation of styles and brands from this sub. It's a really good way to keep his wardrobe refreshed. – Brin
What you get: With Menlo Club, you just have to sign up, pick a style profile, and enter your sizes, then get the best and trendiest men's clothing pieces monthly! Expect items from Five Four, Grand AC, and New Republic, ranging from tops to bottoms to footwear. On average, members receive 2 items per month. Members also receive up to 25% off items in the Menlo House E-Commerce store, as well as free shipping on all orders and access to exclusive member-only items.
Read Menlo Club reviews and see past box contents!
Price: A $60 flat monthly fee applies.
Deals:
---
What you get: The box is for gay men who love to discover high-quality underwear and beauty products! There's a Taste Profile you need to fill out upon subscribing, so you're sure to get items based on your needs and preferences. With every purchase the Next Gay Thing, you get Fab Points that entitle you to discounts in their shop!
Price: The subscription costs $19 each month.
---
$10 for one pair. you cannot go wrong
What you get: Men love funky socks, and ExecSocks sends just that! You have the option to select your eye-catching and fun socks which are all made to impress! These are great and comfy socks as well, you can't just have too many socks when you get this subscription!
See the ExecSocks reviews to learn more about this subscription!
Price: The subscription costs $8 each month.
Deal: Get 25% off for the life of your subscription. Use coupon code Hello25. Valid to one-time orders as well.
---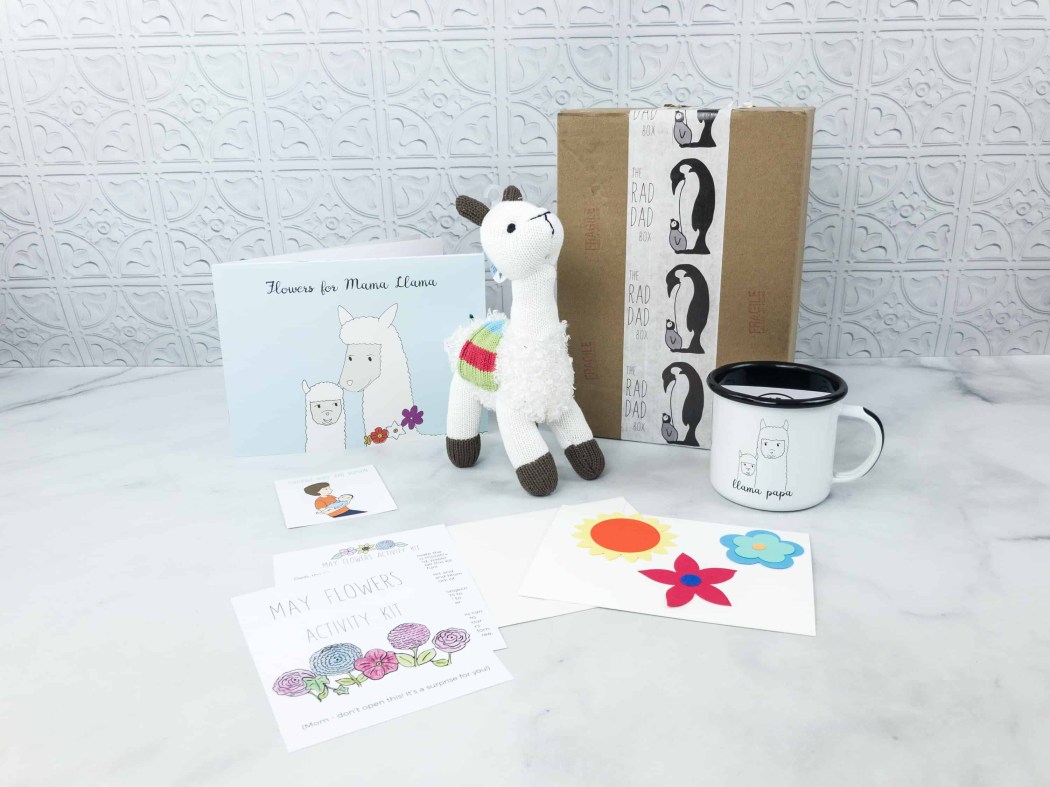 What you get: The box is especially for dads and dads-to-be! It contains useful products that help fathers get through their daily dad life. Each box contains a variety of dad must-haves like care kits, toys, apparel, soaps, and other useful items! It will also help them to get through baby-sitting and cope up with things that comes with being a father! It will be rewarding!
Check out The Rad Dad Box Reviews to know more details!
Price: The box starts at $25 per month.
Deals:
Get 10% off gift shop items! Use coupon code HELLO.
Get 10% off your first Deluxe Box! Use coupon code HELLOSUBSCRIPTION.
---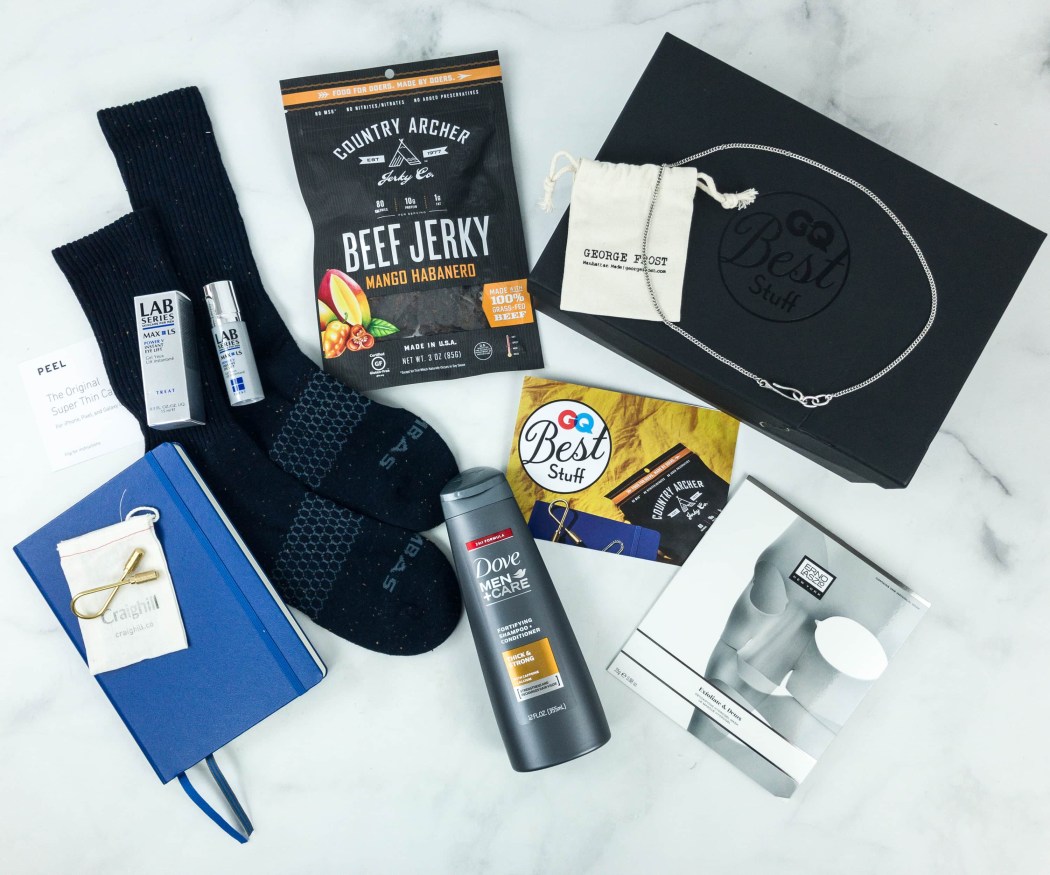 I love the mix of clothing, shoes, jewelry, tech and grooming items. Keeps my husband looking stylish. – Sarah
What you get: The box features the GQ editor's tested and loved items! It will include electronics, grooming products, and men-friendly accessories. You can also get a total of over $800 value per year with all the amazing and useful items that you'll get! Certainly, it lives up to its name as the Best Stuff Box!
Read GQ's Best Stuff Box reviews to know more!
Price: The box is available for $49.99 per quarter.
---
great value for all the products that come in every month! Victory box has some good grooming products sometimes – Mike Restrepo
What you get: VictoryBox sends a premium collection of men's accessories and lifestyle products to your door monthly. There are 3-5 items in every box, ranging from ties and tie clips to socks to grooming products! Subscribers will also receive freebies when pre-paying for a 3, 6, or 12-month subscription.
See VictoryBox reviews to learn more!
Price: Boxes start at $16.
Deal: Save $5 on your first box! Use coupon code HELLOSUB5.
---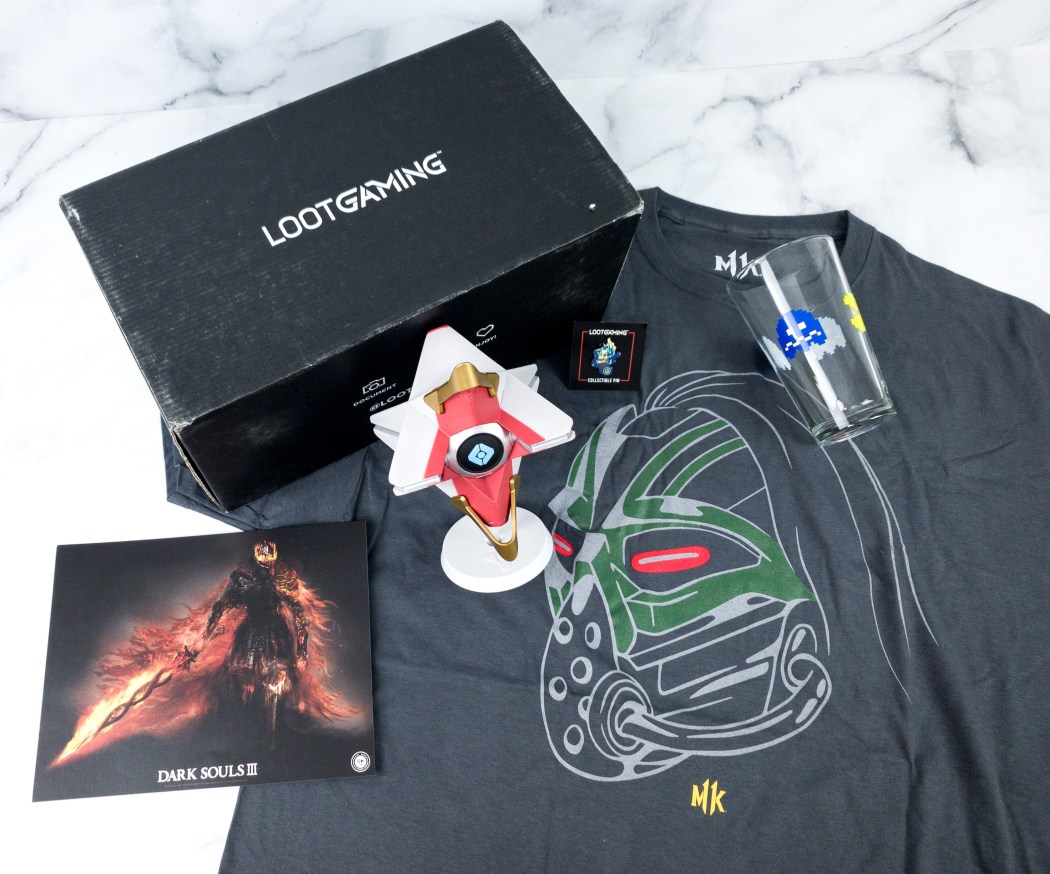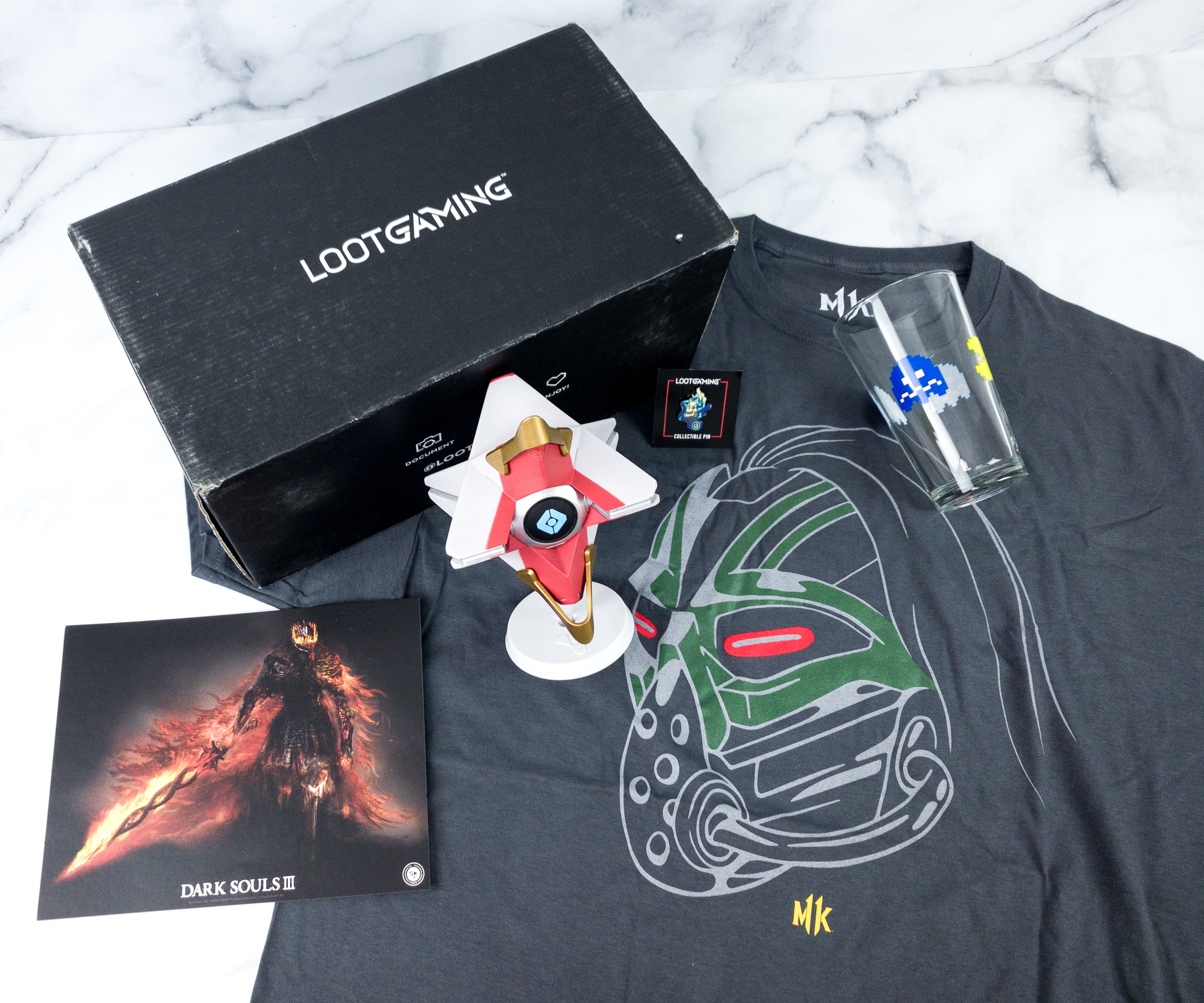 What you get: Everything that can satisfy gaming geeks can be found in Loot Gaming boxes! They have collectibles, apparel, accessories, and other awesome merch featuring the biggest and best video game universes. Each box will have $60 in items, plus a booklet/mini-mag and pin.
Check out Loot Gaming reviews to know more!
Deal: Save 15% on any subscription plan. Use coupon code HELLOSUBSCRIPTION15.
---
That's our list for the best subscription boxes for men! Which are your faves?
Don't forget to check out the 2020 picks for all the best subscription boxes in every category!
Say Hello to More Men's Subscriptions!
Find more men's subscription options in these lists: