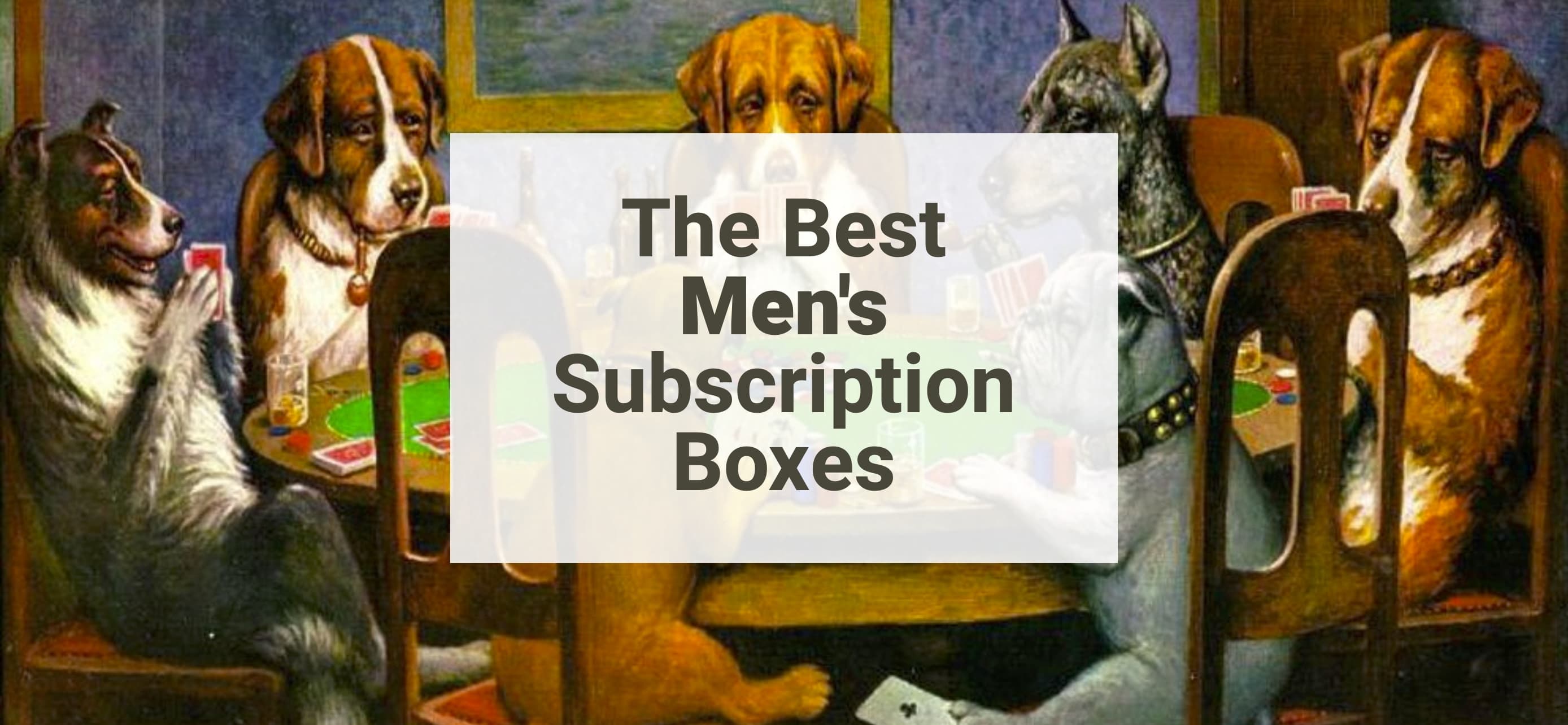 Looking to improve your style, discover new wine and beer favorites, or grab a few items for your hobbies? If you're not sure how to do so, why not try a men's subscription box? These boxes ship right to your door on a regular schedule and some are even themed differently every shipment to keep things fun and exciting.
If you think finding the right subscription box for you is daunting, no worries! Men do have distinctive tastes and to get an idea about the best subscriptions for men, you can check out what people who have already tried them have to say!
We asked our readers to vote and here's the list of the best subscription boxes for men that made the cut!
Best Subscription Boxes for Men – Readers' Choice!
You voted and here they are – all your favorite subscription boxes for men!
Image from: our review
With a wide variety of interests covered over the months, who wouldn't like this box. You don't even have to be a subscription member to buy from their store.  – vodakira

uplifting the every day. – Kymster

The products are always high quality and the option to pick your monthly box or skip if things don't interest you is awesome!! -Sam

Love this box because sometimes I can "steal" items from my hubby's subscription!! – Memphislisab
What You Get: Specifically curated for men, each box from Bespoke Post contains luxury items revolving around a central theme. This subscription is all about elevating small parts of every day with high-quality crafted gear, accessories, and goods. It has a unique model that allows subscribers to select what kind of boxes they're most interested in, making sure they'll only get what's right up their alley. Past boxes have included bar mixology, fashion accessories, charcuterie entertaining, and more! Members can preview boxes, swap them out, or skip the month entirely.
Check out Bespoke Post Reviews to see past box contents!
Price: For members, each box is $49 or for guests, the box is $70. Free shipping on orders over $95.
Deals:
Save $9 on your first box! Use coupon code FREEBEER.
Get a Mystery Box with your first Club shipment! Use coupon code BOXFREE.
---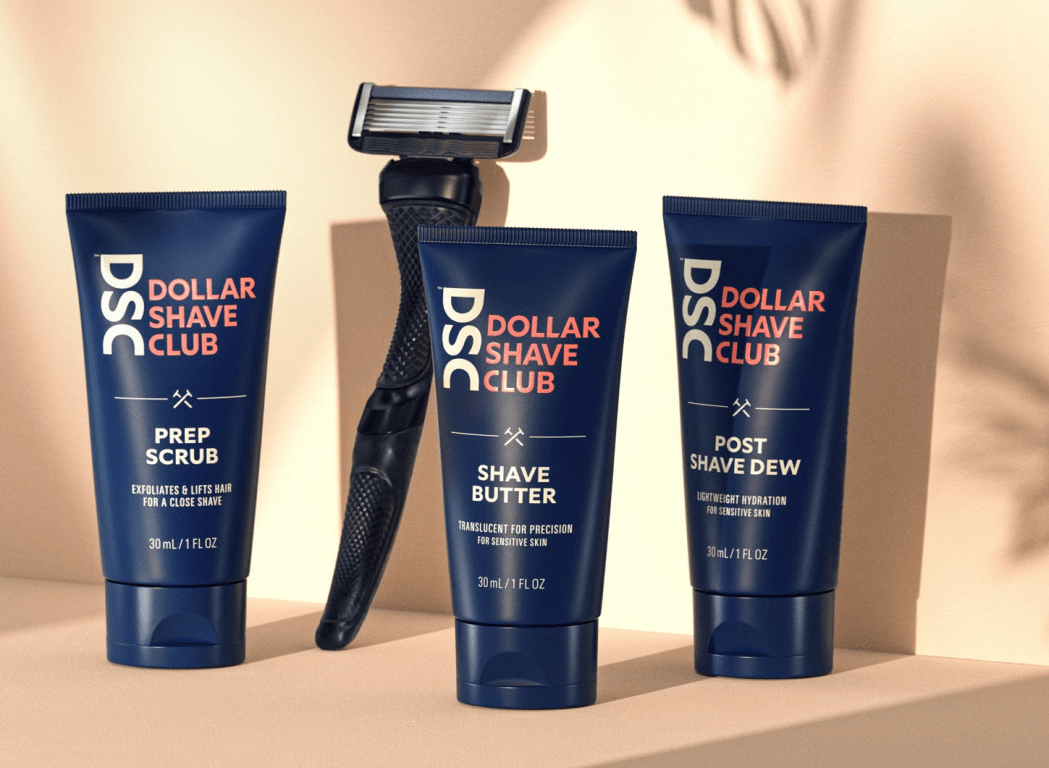 Image from: Dollar Shave Club
Lovely choices, made me enjoy shaving and their products are so good I never get razor burn anymore! – Curly Lamb

This subscription has everything one needs to look amazing, shave, soap, hair, cologne, even toothpaste. – Sarah

I gave this to my husband for father's day one year and I have been getting it since. He loves it. Now we added the body wash and scrubber.

Convenient, well priced and smells great on the hubby. -Mizary
What You Get: Razors are one of men's most essential grooming needs, and of course, they will want only the best! Dollar Shave Club sends top-of-the-line shaving supplies, so you can say goodbye to the hassles of shaving. You can get their efficient starter set for a low price, and it contains razor blades, a variety of shaving products, and a handle. After that, you'll get a package of new blades, so you'll never have to worry about dull blades again. Men won't look for any other razor once they try this!
See the Dollar Shave Club Reviews for more information!
Price: Get the starter set for just $5. Refill subscriptions cost $20 every other month.
Deal: Get your first Starter Set for FREE! Deal applies automatically, just visit and subscribe. Just pay the shipping of $5.
---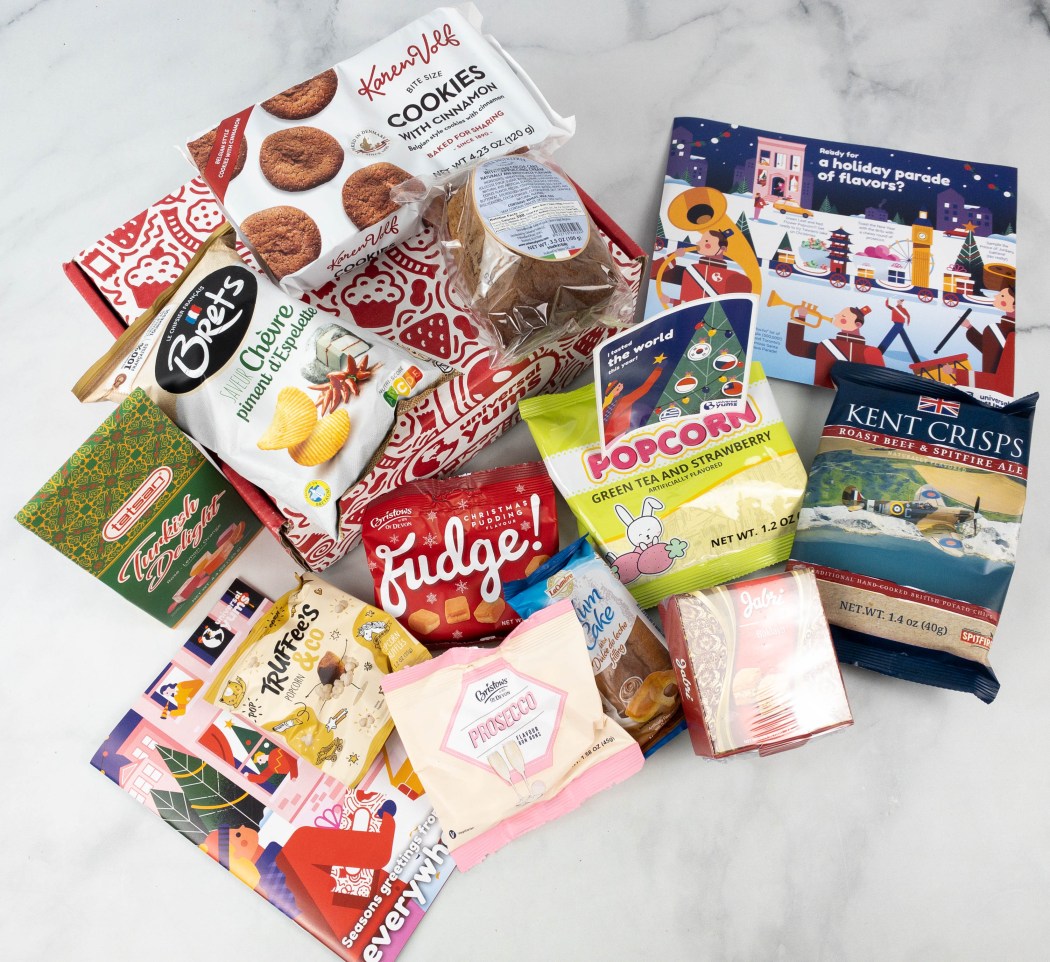 Image from: our review
Traveling without leaving your house.  Lots of great snacks and descriptions of where they come from.  Easy gift to give!

Husband loves the snacks  -Jsilver

Last 3 years I've sent to my son, GF & grandson a box every month and they love it!

The only subscription box my husband and boys get excited over -Allison
What You Get: Universal Yums is a snack box that will take you on a fun ride around the globe. Every month, this subscription will bring a yummy experience straight to your doorstep! Please your taste buds with various delicious snacks, available in 3 box sizes: Yum Box (5-7 snacks), Yum Yum Box (10-12 snacks), and Super Yum Box (18-20 snacks). The products selected are delicious, unique, and often extremely difficult (or even impossible) to find in the United States. Each box also comes with an interactive guidebook to steer your adventure, including trivia, games, recipes, culture, and more!
Learn more about the subscription on Universal Yums Reviews.
Price: Subscriptions start at $15 per month. Save more when you prepay for a year!
Deal: Get $5 off your first month when you sign up for a Super Yum Box subscription! Use this link to get the deal.
---
Image from: GQ Best Stuff Box
I love the mix of clothing, shoes, jewelry, tech and grooming items. Keeps my husband looking stylish. – Sarah
What You Get: Curated by GQ Editors, this quarterly box features the latest in electronics, grooming products, and men-friendly accessories. GQ Best Stuff Box items have been rigorously tested, and recipients get to enjoy only the best ones. Also, they send exclusive offers and discounts from the brands featured, as well as how-to articles and video tutorials to help anyone get the most out of their stash! It certainly lives up to its name of "Best Stuff Box"!
Read GQ's Best Stuff Box Reviews to know more!
Price: The box is available for $50 per quarter.
---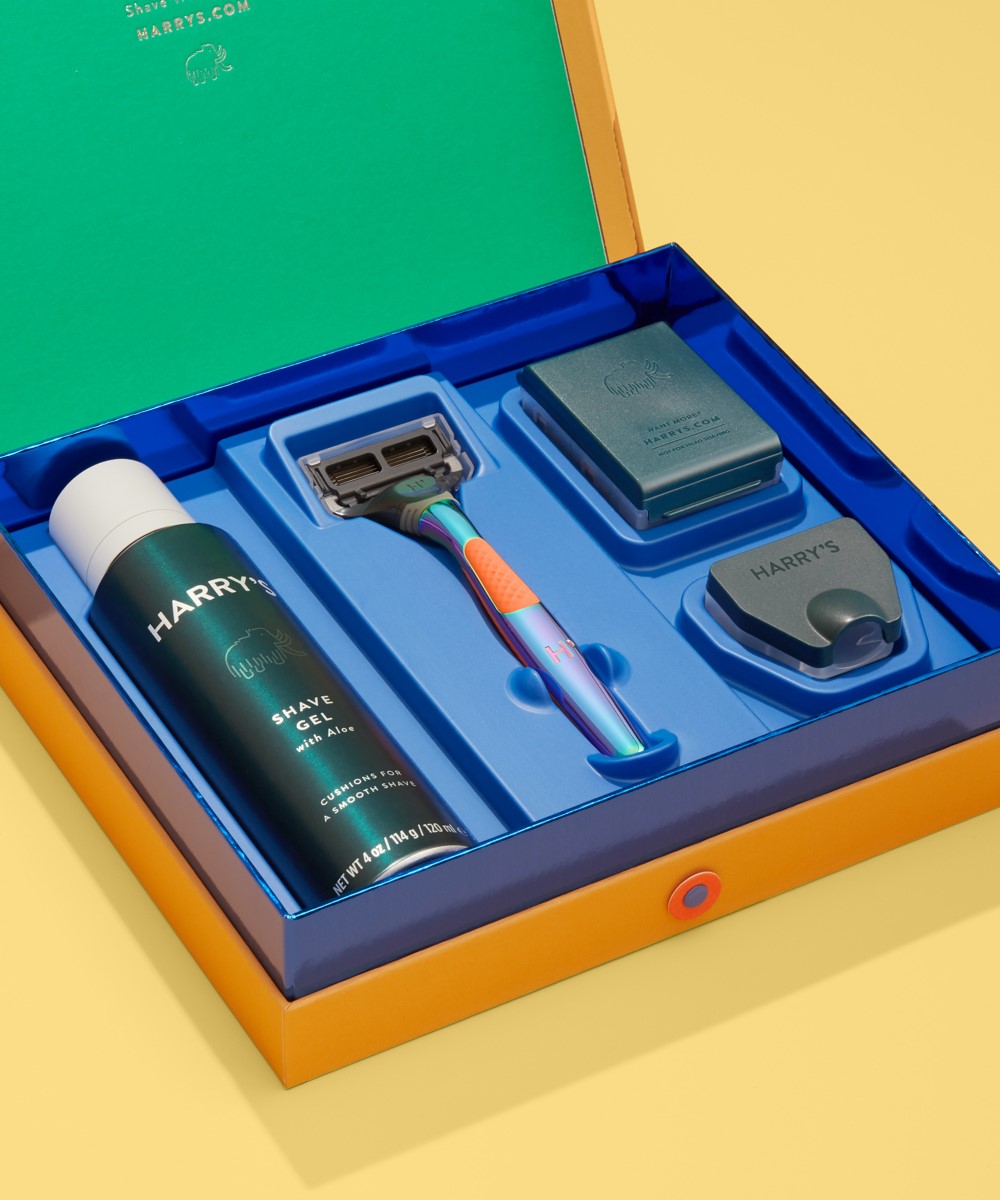 Image from: Harry's
packages arrive on time and selection are easy to modify – jmw
What You Get: From head to toe, Harry's has all kinds of products men can feel good about, all honestly priced! Depending on how you shave, you can customize what you get from this subscription. You can also get a free subscription box trial and receive a Truman weighted rubberized handle, five razor blade cartridges, foaming shave gel, and a travel blade cover. Refills follow after the starter kit. The best part? They also donate 1% of sales to nonprofits to bring quality mental health care for men everywhere.
Visit our Harry's Reviews for more details about the subscription!
Price: Sets start at $15. 8 Blades refill subscription costs $15 every two months, 8 Blades + 1 Gel is $21, and Family Plan is $35.
Deal: Get your first set FREE! Use this link to get the deal. Just pay $3 shipping!
---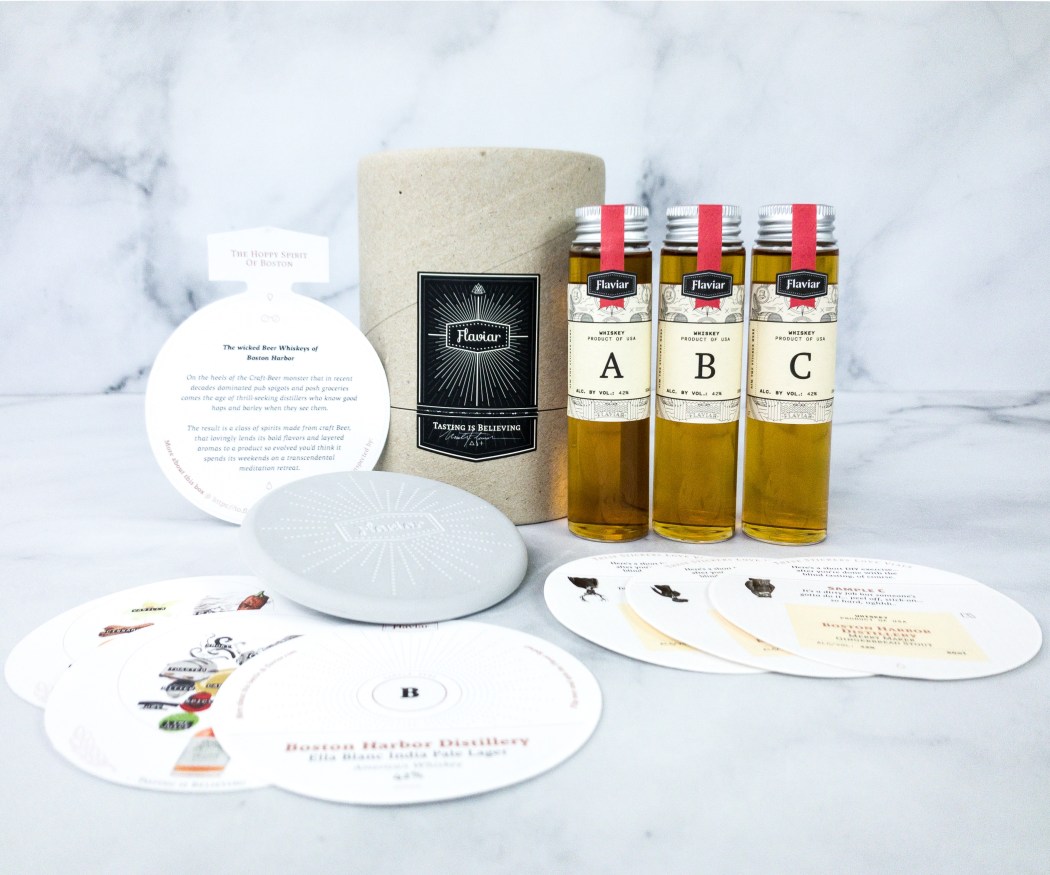 Image from: our review
My husband enjoyed having this year-long subscription service. He was able to try several whiskeys he wouldn't have otherwise been able to this year. He enjoyed the curated samples and the freedom to select the full size bottle. This is a great gift idea for the whiskey lover in your life.
What You Get: Flaviar offers memberships to those who are interested in discovering the finest spirits! They'll not only provide you with tailored samples and complimentary bottles but also exclusive access to extremely rare and difficult-to-find alcoholic beverages from all over the world. It's a liquor connoisseur's dream come true and a cost-effective way to replenish your home bar! Other perks include free live tasting events and member pricing in their shop.
Visit the Flaviar Reviews to know more!
Price: The Standard subscription is $159 per year, the Premium subscription is $279 per year, and the All Access subscription is $349 per year.
---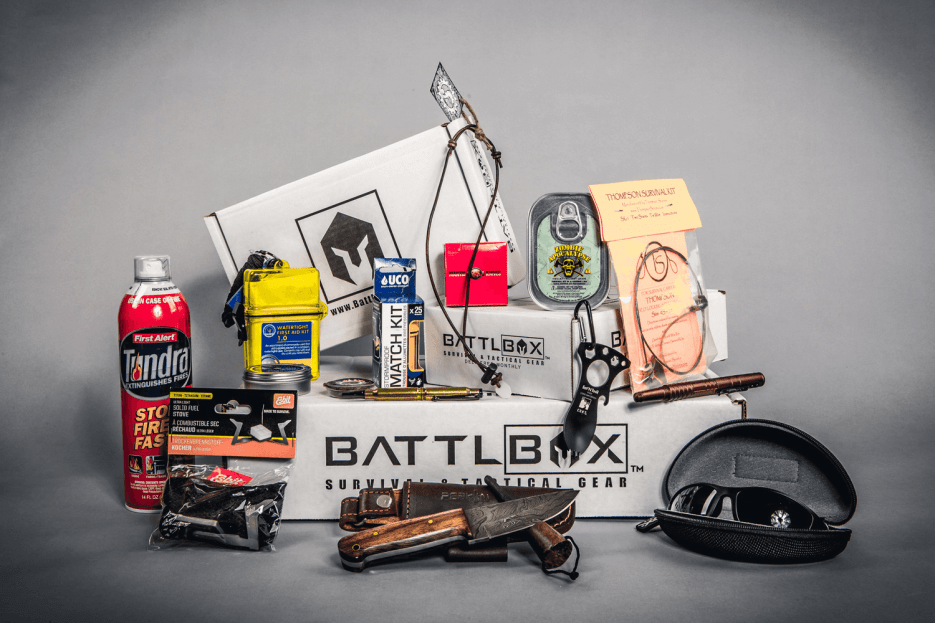 Image from: BattlBox
Love this box. Get survival and outdoor gear iv never seen before. -Landon

Tons of value in every box. Cool gear and items I can actually use. Awesome videos & instruction that comes with every box.  -Eric C.
What You Get: BattlBox is an excellent option for outdoorsy men who enjoy adventures and exploring the wilderness. This subscription gets them prepared for tough and extreme situations by sending hand-picked camping, survival, EDC, and other outdoor gear every month from experts! Venturers of any kind can choose from four boxes offered: Basic (for the adventure newbie), Advanced (for the gear junkie), Pro (for the professional outdoorsman and survival-minded individual), and Pro Plus (for the enthusiast and big spender). Every box is filled to the brim with tried and true, field-tested survival gear and themed around specific missions like surviving the zombie apocalypse!
See past box content on our BattlBox Reviews.
Price: Choose from the 4 box levels: Basic $29.99 per month, Advanced $59.99 per month, Pro $109.99 per month, and Pro Plus $159.99 per month.
Deal: Save 5% on any subscription. Use coupon code HELLOBATTL.
---
Image from: our review
Lots of cool gear, different theme every time. – Ruth Molly

I get some interesting gadgets.   Love it
What You Get: High-end and boutique brand name products, delivered four times a year in a premium reusable box! Breo Box items revolve around everyday essentials, fitness, health, and tech, all curated to fit the season. They'll send you a box containing 5-8 high-quality products, with a total retail value of up to $300. The box always includes fun items and even extras to make sure your box is jampacked with the best gadgets!
Read Breo Box Reviews to learn more about this subscription!
Price: The box costs $159 per quarter and $579 when you prepay for a year (making each box $144.75)
Deal: Get $15 off your first box! Use coupon code hs15.
---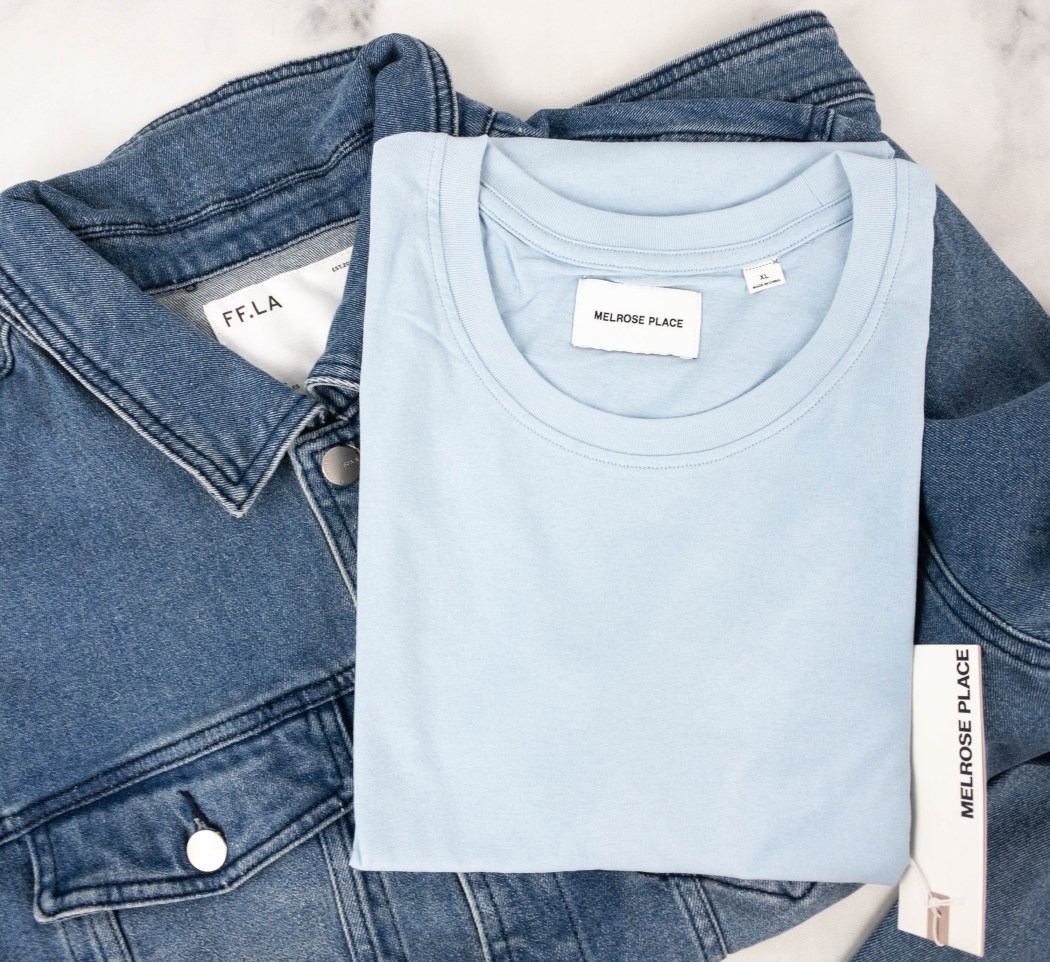 Image from: our review
I like the rotation of styles and brands from this sub. It's a really good way to keep his wardrobe refreshed. – Brin

Love this brand! – MK

Not only are there boxes amazing their customer service is the best in the industry – Rooster269
What You Get: Menlo Club makes it easy for men to fill their wardrobes with new and fresh pieces. All you have to do is sign up, pick a style profile, enter your sizes, then get the best and trendiest men's clothes monthly! Expect 2-3 pieces of curated apparel from Five Four, Grand AC, Melrose Place, Grand AC, and New Republic, ranging from tops to bottoms to footwear. Along with monthly packages, members also receive up to 25% off items in the Menlo House E-Commerce store, as well as free shipping on all orders and access to exclusive member-only items.
Read Menlo Club Reviews and see past box contents!
Price: A $60 flat monthly fee applies.
Deals:
Get your first package for just $40 – that's $35 off seasonal subscriptions OR $20 off monthly subscriptions! Use coupon code TBMENLO$.
Get your first package for just $59 - that's $16 off on seasonal subscriptions OR $1 off monthly subscriptions! PLUS get a FREE Bonus Package! Use coupon code TBMENLODOUBLE .
---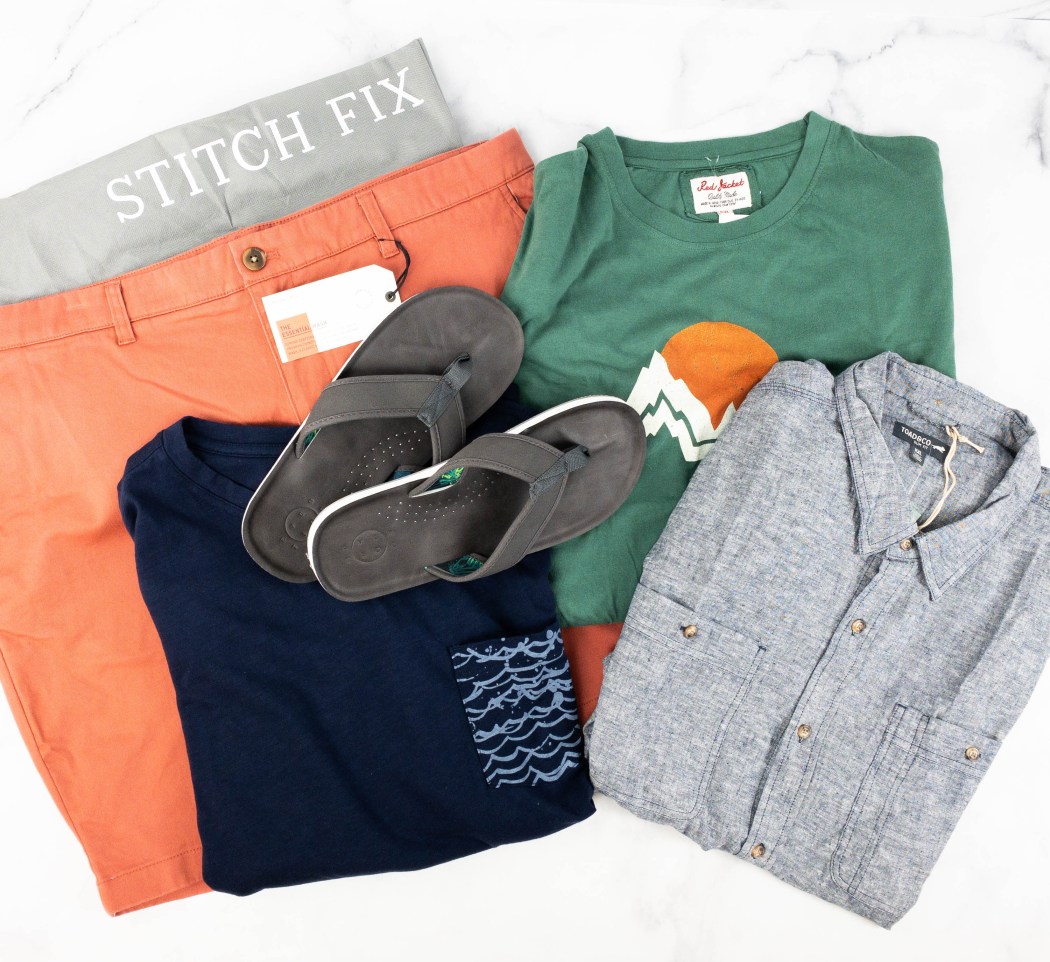 Image from: our review
I don't have to shop for clothes and that is priceless. – Doug
What You Get: Men need not to worry about styling themselves as Stitch Fix Men does it for them! The subscription is similar to having a personal stylist who will select up to five pieces of clothing and accessories depending on your style profile. You can also leave notes to your stylist about your personal preferences so they can find the best items suited for you. Featured brands include Ben Sherman, Original Penguin, Scotch & Soda, 7 For All Mankind, Mavi, and Converse.
Take a look at the Stitch Fix Men Reviews to know more!
Price: The styling fee is $20 per month. If you decide to keep everything, you save 25% on your whole fix.
---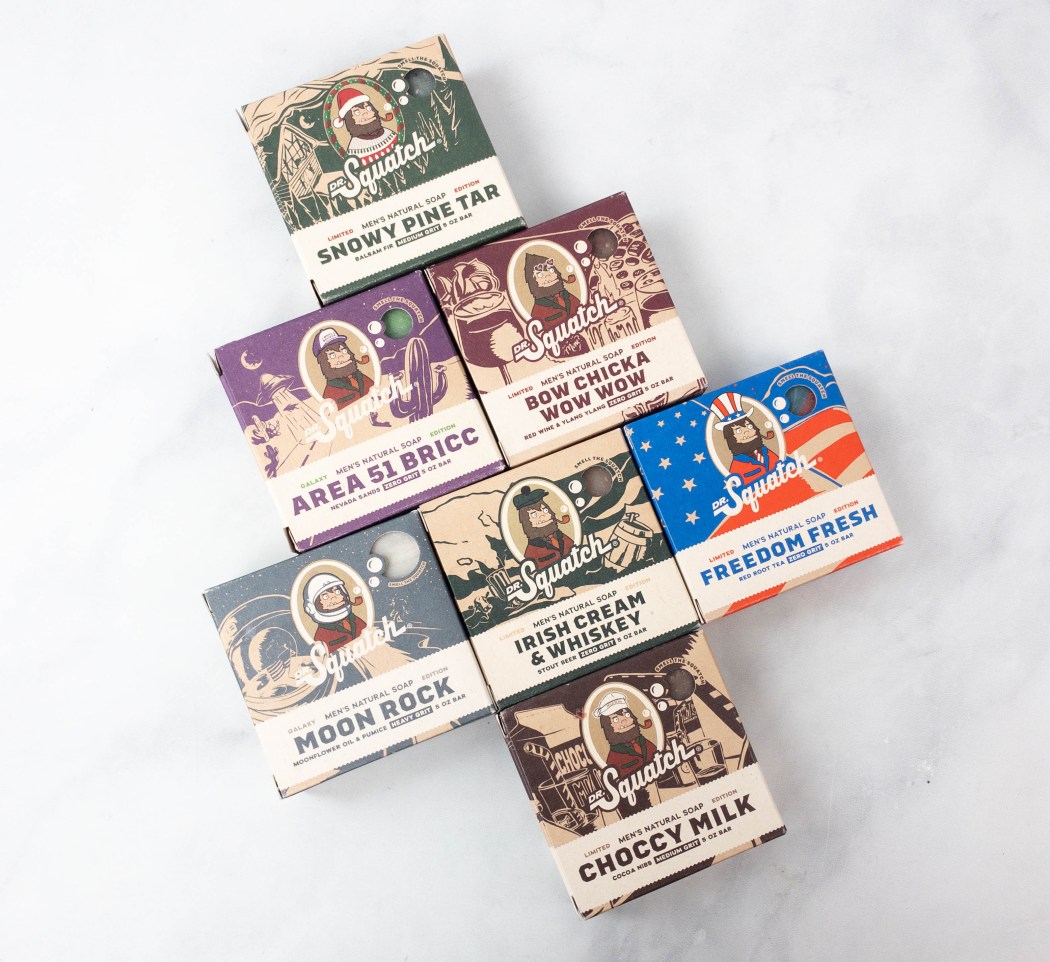 Image from: our review
What You Get: With Dr. Squatch, men can enjoy a pleasant aromatic bath! They offer handmade, cold-processed bar soaps for men made from the finest ingredients nature has to offer. These bar soaps are curated without harsh chemicals and scented with masculine aromas (no girly stuff) to make you feel like a man and smell like a champion! Receive 3, 6, or 9 bar soaps per month with your chosen scents. Add-ons are also available. If you find it hard to pick what scents are best for you and your skin type, you can take the quiz to find the best soap that matches your lifestyle and scent preferences.
Plus, they have more than soap too! Aside from natural bar soaps for men, they also offer hair care, colognes, beard care, swag, and more.
Check out Dr. Squatch Reviews to learn more!
Price: Subscription costs $6/bar, or $18 per month for 3 bars, $36 per month for 6 bars, and $54 per month for 9 bars.
Deals:
Get 10% off on your first $18+ subscription purchase! Use coupon code DSCSQUATCH10.
Get 10% off on $20+ orders! Use coupon code DSCBRICC10.
---
Image from: our review
It's a great gift for a boyfriend or husband! – Jessica
What You Get: Atlas Coffee Club curates the world's best exotic coffee exported from different countries each month, including Tanzania, Kenya, Colombia, and more! Each box includes a variety of the best single-origin coffees from across the world. With a pack of coffee – Half bag (6oz), Single bag (12 oz), Double bag (24oz) – sent monthly or every two weeks directly to your door, they also include flavor notes, a postcard, and brewing tips. Subscribers can also select their roast preferences and the grind type as well. They are definitely our "coffee tour guides," sending exotic coffees we don't usually find online or on the shelf of retail stores!
Visit Atlas Coffee Club Review to know more!
Price: Half bag subscription costs $4.5 bi-weekly or monthly, Single bag is $7 bi-weekly or monthly, and Double bag is $14 bi-weekly or monthly.
Deal: Get 50% off your first subscription purchase! Use coupon code HELLOSUBSCRIPTION50.
---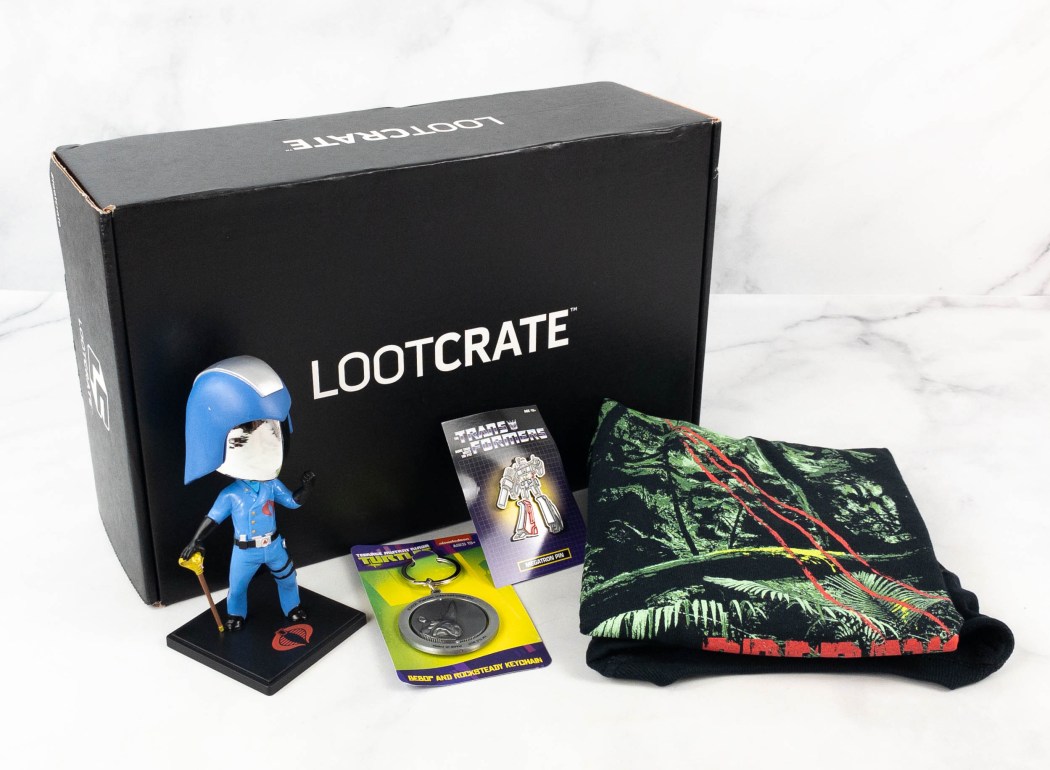 Image from: our review
What You Get: Geeks and gamers alike will feel like they're on cloud nine because Loot Crate is stuffed with all kinds of pop culture items! Boxes may include figures, stickers, apparel, and even home goods. Also, many of the items are exclusive and worthy of adding to anyone's collection. Each month's box is curated around a theme, giving subscribers something new and exciting to look forward to! Past boxes featured Captain Marvel, Hulk, Naruto, Adventure Time, Attack on Titan, Alien, Venom, X-Files, and more.
Learn more when you visit Loot Crate Reviews.
Price: The box costs $24.99 per month, plus shipping.
Deal: Save 15% on any subscription plan. Use coupon code HELLOSUBSCRIPTION15.
---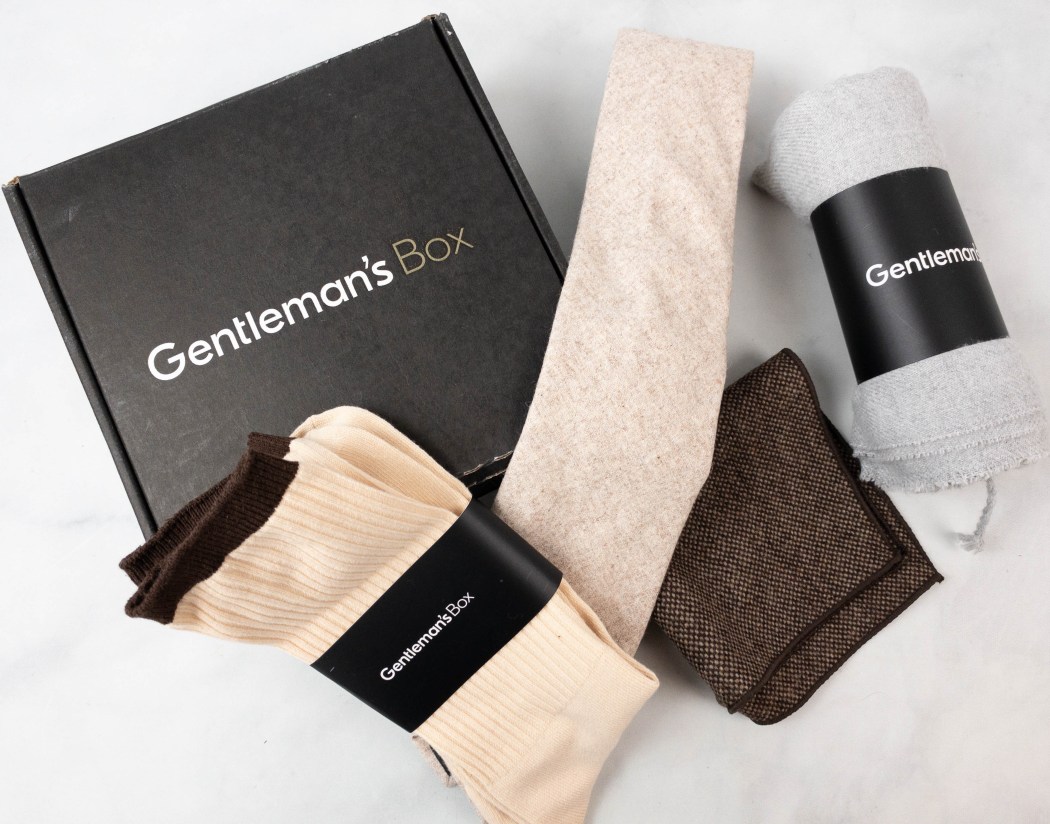 Image from: our review
Keeps my hubby's dress wardrobe spending under control, while maintaining enough variety so nobody ever thinks he is wearing the same thing over and over! – Joanne
What You Get: When dressing up all the time is a necessity in the workplace, a box like The Gentleman's Box will surely come in handy. This subscription sends premium quality lifestyle items, helping men become the gentleman they're supposed to be! Each monthly box contains 4-6 hand-picked items, including fashion and lifestyle accessories such as necktie, lapel pin, watch, and socks, all valued at over $100! Sometimes, they even include grooming product samples for you to try.
See the past The Gentleman's Box Reviews for more information!
Price: The box costs $35 a month, or pay upfront for an annual subscription and save $108!
Deal: Save $5 on your first box. Use coupon code HELLO.
---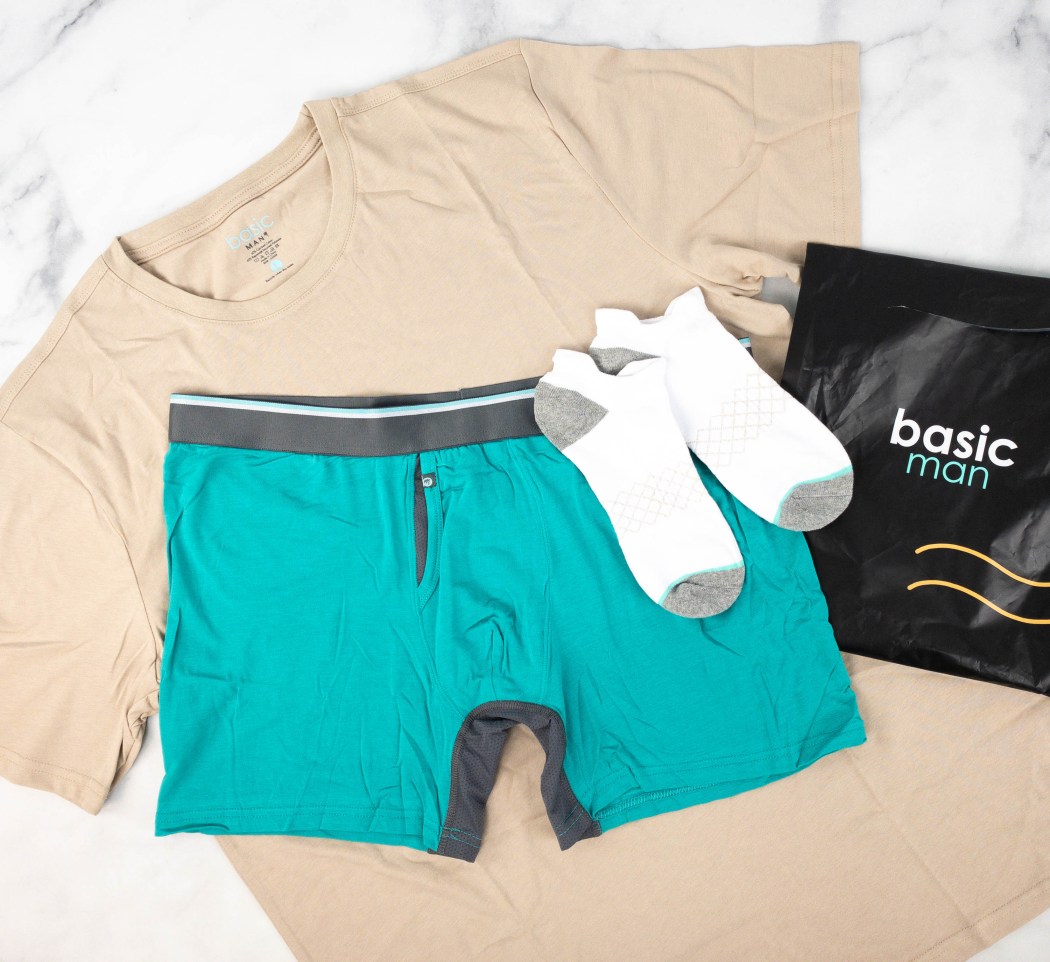 Image from: our review
What You Get: For everyday wearables for men, Basic MAN is the way to go! Each package includes a new set of premium quality basics such as t-shirts, socks, and boxer briefs – and these are definitely not your average department store basics. Marked as environment-friendly, these are desirable undergarments for everyday use. What makes this subscription unique is that every item has an expiration date. Provide them with your size, and they'll do the rest. Styles and designs vary from month to month, but rest assured you'll love it!
Check out what they've sent us from previous months by looking at our Basic MAN Reviews.
Price: The subscription costs $24.99 a month, and shipping is free for US subscribers. Plus, they ship worldwide ($5 to Canada, $7 to the rest of the world)
Deal: Get 50% off your first month! Use coupon code HELLO50.
---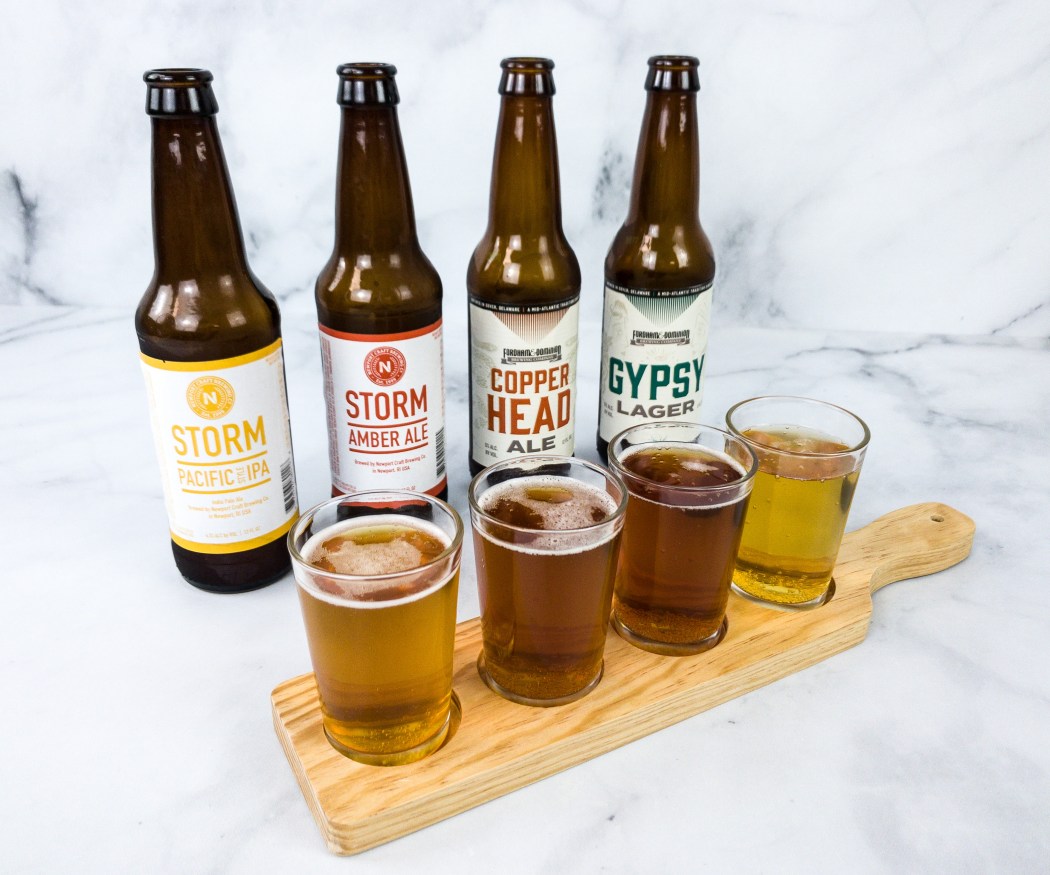 Image from: Amazing clubs
tbh this is the best box to give as a gift during the holidays. I've gifted it to quite a few guys. – Kathy C
What You Get: If beer is your thing, Amazing Clubs Beer of the Month Club has something boozy to offer you. Each month means a new beer variety to try! This beer club delivers 12 full-sized bottles of hard-to-find, specialty microbrews from highly-rated, regional breweries across the country. Every shipment includes four different varieties of premium, hand-crafted beer carefully selected by their experts and brewed in limited quantities to serve you with the best drinking experience! These are also paired with a beer lover's newsletter, which contains brewmaster profiles, tasting notes, histories of the featured brewer, detailed beer specifications, and more!
See more on Amazing Clubs Beer of the Month Club Review.
Price: Prices start at $45.95 per month, with discounts for longer subscription plans.
---
Image from: our review
My husband loves the survival stuff. Great gift to him each month – Kelsey
What You Get: Expect lots of awesome outdoorsy stuff with every box! Cairn is for anyone who loves exploring the vast outdoors. They send boxes with a mix of outdoor gear, apparel, food, emergency tools, and skincare items that are perfect when you're out and about! They work with niche and well-known brands to provide subscribers with an assortment of high-quality outdoor and survival gear. The total retail value of every box exceeds $50, and not to mention, all items are full-sized!
Check out Cairn Reviews for more information!
Price: Subscriptions cost $34.99 each month, but the cost goes down with longer subscriptions. Shipping is free for US subscribers and $5 to Canada.
---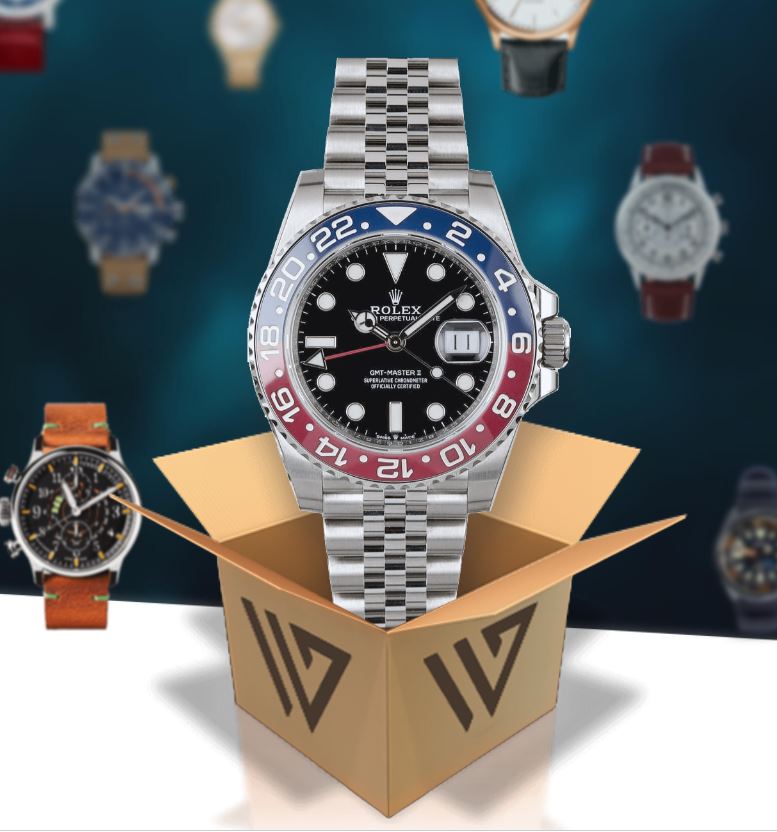 Image from: Watch Gang
What You Get: Watches are one of the most sought after accessories for guys. Watch Gang sends only the best watches, and they even partner with a new watch brand every month, meaning you won't get the same style twice! Choose between 3 tier options – Original, Black, or Platinum – and receive a watch that is well worth the price of the subscription. This subscription is perfect for those who love to wear and accessorize with different types and styles of timepieces.
Visit the Watch Gang Reviews to see what we received in past boxes!
Price: Prices start at $49.99 per month.
Deal: Get 10% off your first box! Use coupon code GET10.
---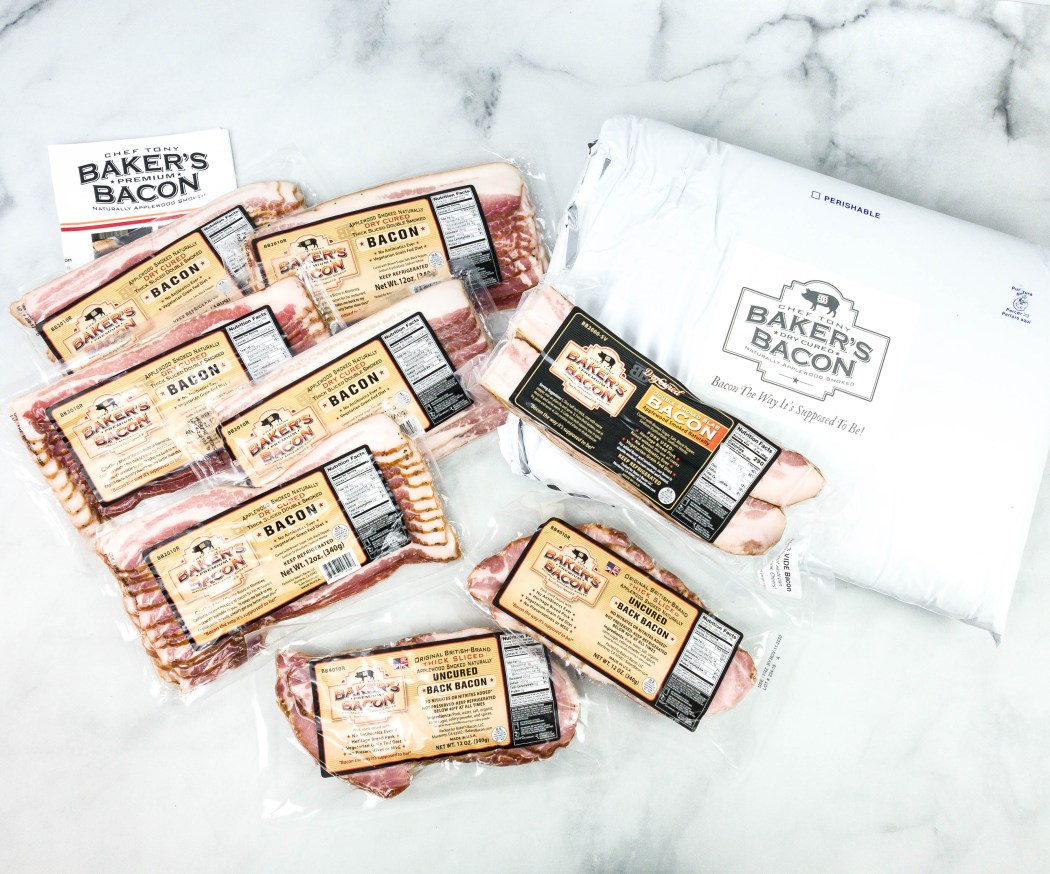 Image from: our review
Each month they send a large printed piece with great photos and recipe from well known celebrity chefs with video links from the chefs themselves. Really well done with great packaging. – Tony B
What You Get: Craving for some bacon to hype up your day? Baker's Bacon leads the way! They ship perfectly flavored artisan bacon straight to your door each month. These are responsibly sourced from vegetarian-fed, humanely raised, antibiotic-free heritage breed pork, cured in small batches, and have the perfect balance of smoke, sugar, and salt! Every box includes five 12oz packages of thick-sliced double-smoked bacon, two 12oz packages of thick-sliced uncured back bacon, an additional surprise cut, and a chef-curated seasonal recipe!
Learn more about this subscription on Baker's Bacon Reviews!
Price: A box costs $95, and you can choose if you want to receive a box every month or every 2, 3, 4, or 6 months.
---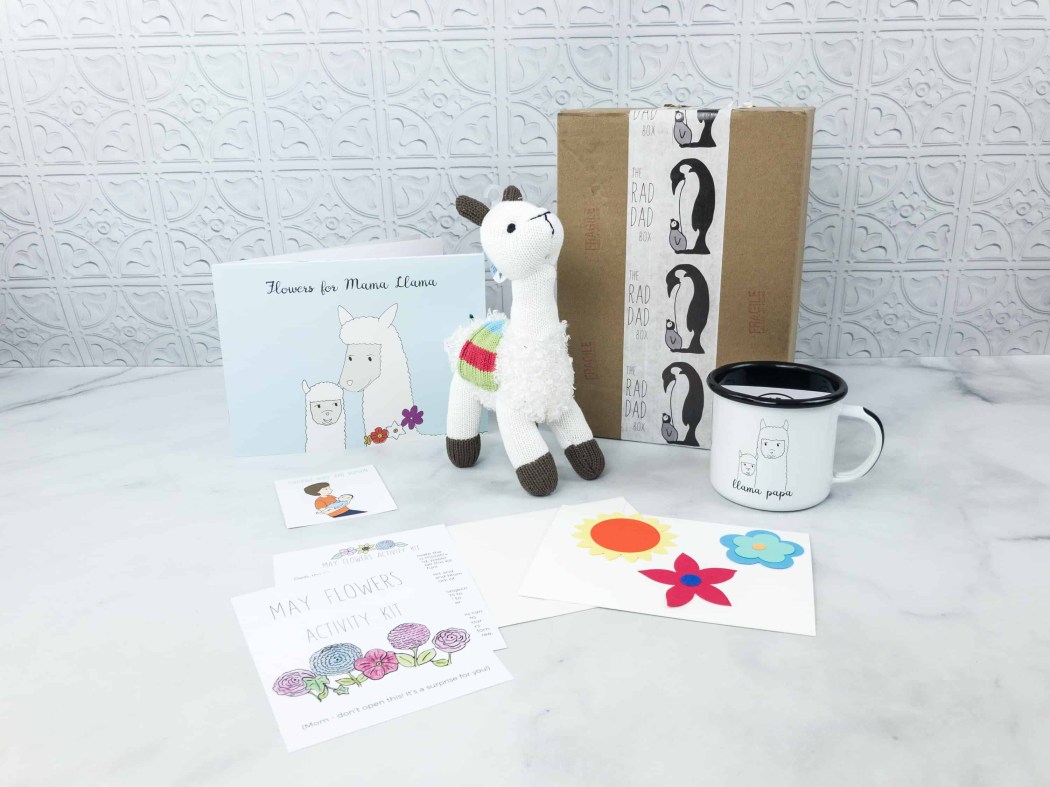 Image from: our review
What You Get: The Rad Dad Box is designed specifically for dads and soon-to-be dads! This subscription helps dads get through babysitting. Choose between two practical and fun-filled boxes: The Rad Dad Essentials Box (4-5 items) or The Rad Dad Box (6-9 items). Each box contains a range of dad must-haves, such as care kits, toys, clothes, soaps, and other practical goods to assist fathers to overcome their day-to-day dad duties.
Check out The Rad Dad Box Reviews to know more details.
Price: The box starts at $29.99 per month, plus shipping.
Deals:
Get 10% off gift shop items! Use coupon code HELLO.
Get 10% off your first Deluxe Box! Use coupon code HELLOSUBSCRIPTION.
---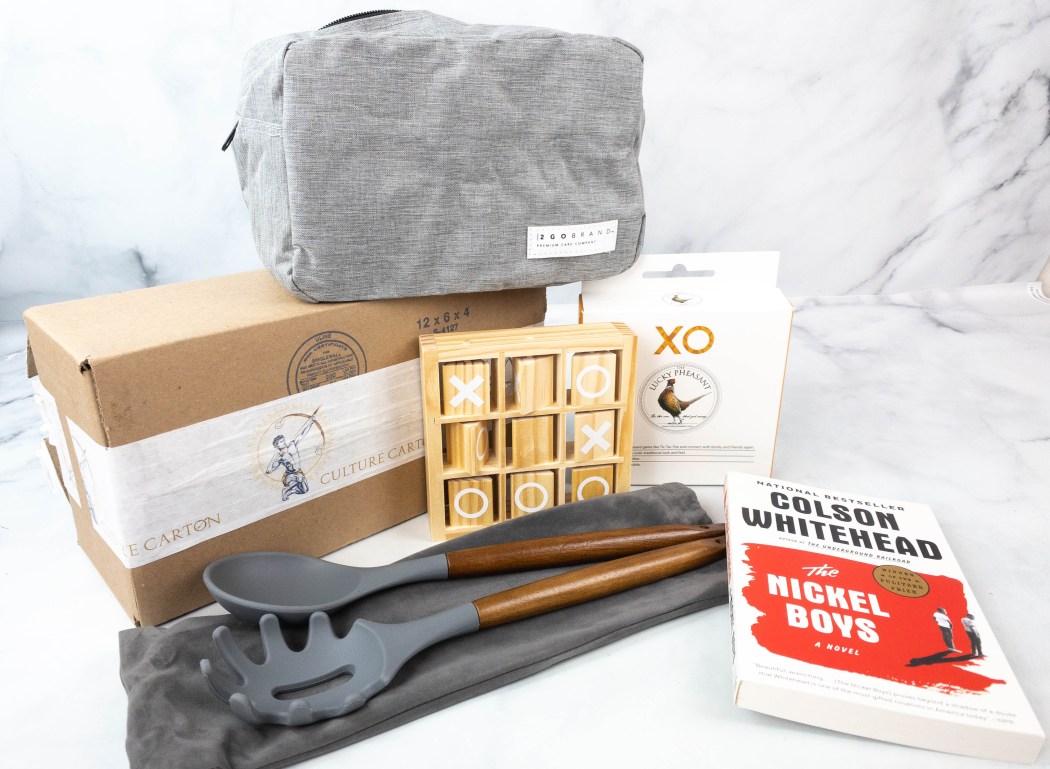 Image from: our review
Culture Carton is as close as you can get to a monthly lifestyle box for men. – Jenn

Love the products and new books – joe
What You Get: Culture Carton curates a variety of lifestyle items with the aim of helping men become more cultured and sophisticated in various aspects of their lives. Choose from three boxes they offer: Standard with 3-5 lifestyle items plus a book, Essential with only 3-5 lifestyle items (no book), and Book Club with just a book. Lifestyle items may include accessories, gadgets, and wearables. If you love reading, you can choose a box that contains a book to help you with your self-improvement journey!
To learn more, check out these Culture Carton Reviews!
Price: Currently, there are 3 box options: Standard ($45 per month), Essential ($35 per month), and Book Club ($16 per month).
Deal: Get 10% off your monthly subscription! Use coupon code HELLOSUB.
---
That's our list of the best subscription boxes for men! Which are your faves?
Don't forget to check out the 2022 picks for all the best subscription boxes in every category!
Say Hello to More Men's Subscriptions!
Find more men's subscription options in these lists: