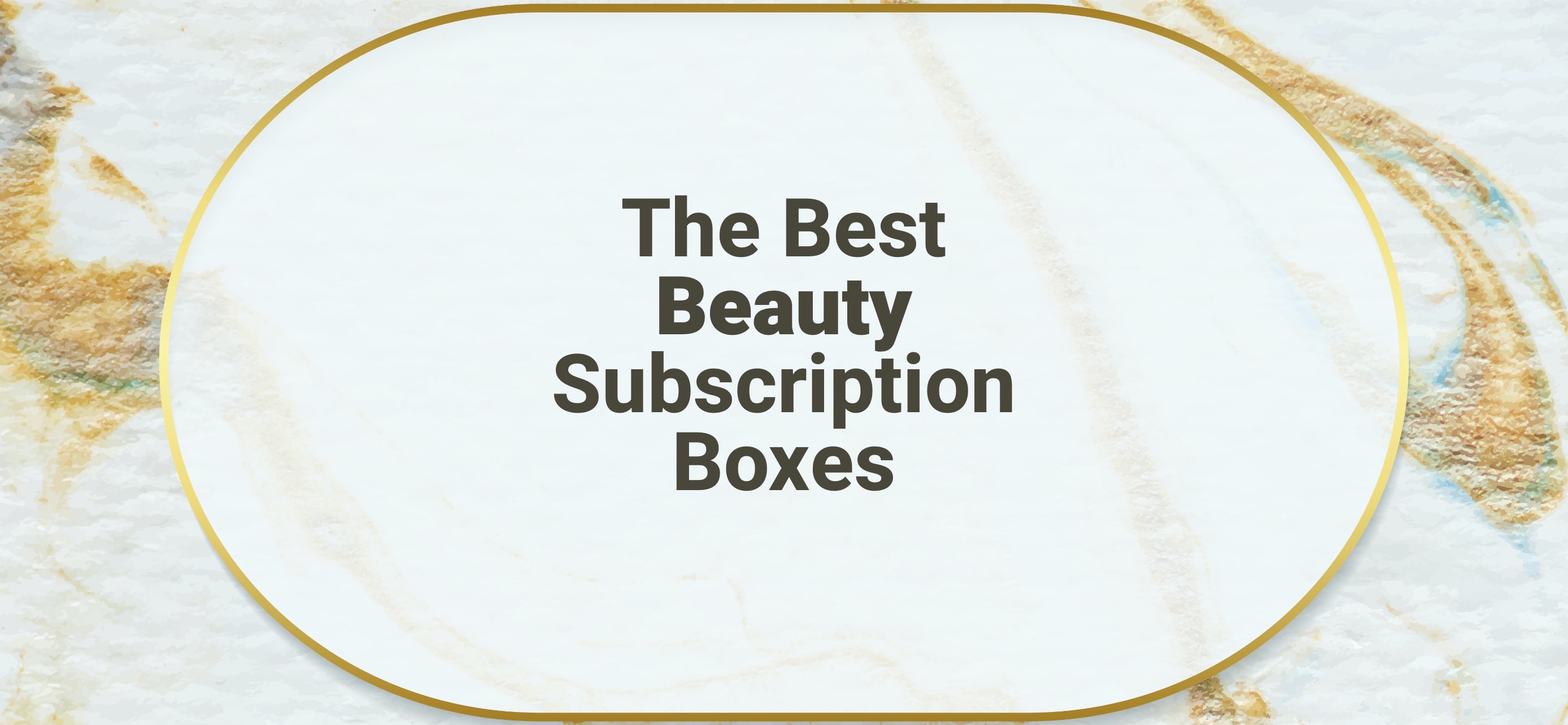 Signing up for a beauty subscription is one step closer to getting to know the best beauty brands in the market. These subscriptions are ideal for beauty junkies and even for newbies because they offer great value for money!
You've got a lot of choices ranging from pocket-friendly beauty boxes to boxes featuring high-end beauty goods. There are also boxes that send beauty samples only, while others are focused on sending you full-sized products. The key to finding the perfect beauty subscription box for you is knowing what your preferences and your budget are.
Need help in choosing? You've come to the right page! We asked the beautiful people (also known as our readers) to vote for what they think needs to be included in the list of the best beauty subscription boxes! And here is the result for the Best Beauty Subscription Boxes for 2021! Discover more in our complete beauty subscription box list!
The Top Beauty Subscription Boxes As Decided By Our Readers!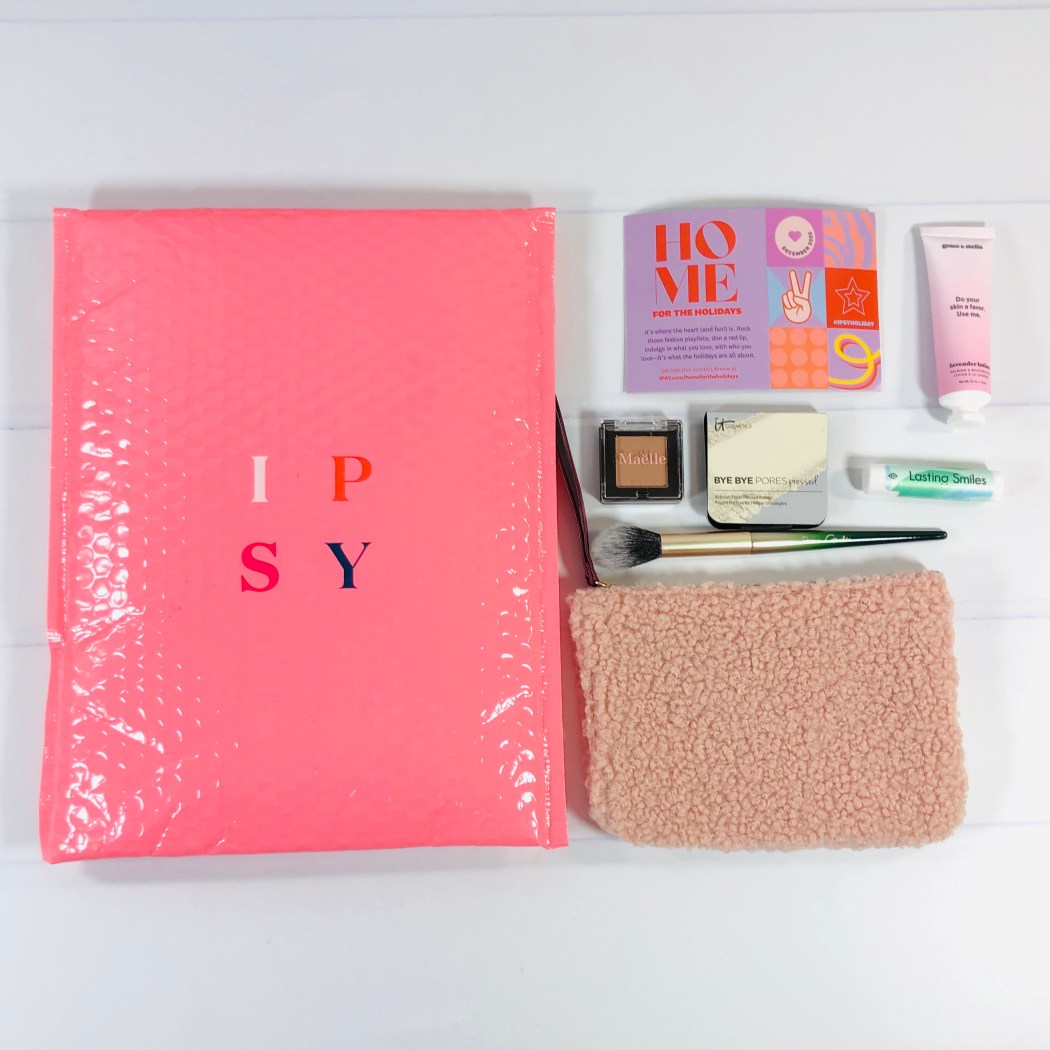 Image from: our review
This is THE entry subscription for anyone who wants to start their box journey with beauty products. – Karissa

Great value and decent variety, very popular for all ages. – Rene

I like the small sample sizes versus full sized products. Less waste and it's fun to try out new products before committing to a full sized product. – Elle

My first ever subscription and I still consider it the gold standard for beauty boxes. I have discovered so many favorites from this box. The price point can't be beat and I love the fact that I can choose one of my products and add extras if I want. – MaryA
What You Get: Ipsy contains a mix of makeup, beauty, skincare, and hair care items, along with a cute collectible bag that can fit all of them! If you're the type who loves to explore and discover new and upcoming brands or products, this subscription is for you. They also take note of your unique features and personal preferences through the Beauty Quiz upon sign up, to help them improve their offerings each month.
Read Ipsy Reviews to know more about this subscription!
Price: The subscription costs $13 per month or less for longer subscription plans.
---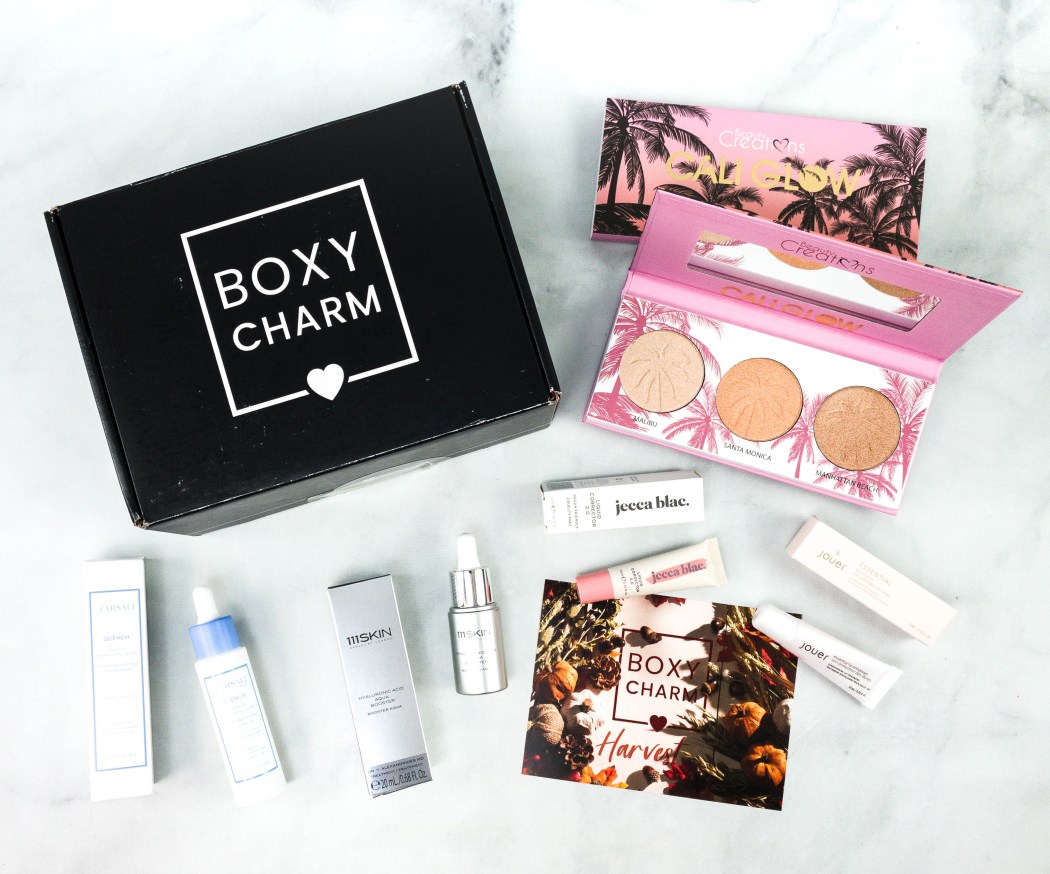 Image from: our review
Boxycharm is great it's the best way to try new products – Bamagirl

I love it…with just 25 a month u can have high brand make up or skincare. – Tigresa

Love my subscription. They are always trying to improve it. – Jen

So many high end products at a discounted price. I love we get varieties of products. – michelle03509
What You Get: BOXYCHARM is for heavy makeup users! It usually has 5 full-sized items each month, and aside from makeup and cosmetics, they also include nail care, skincare, haircare, fragrance, and even makeup tools. It's a box that provides almost everything that a woman needs to look at her best. Aside from make-up users, it's also a good box for beginners and those who love to experiment with full-size make-up products!
Check out our BOXYCHARM Reviews to know more about this subscription!
Price: The monthly subscription costs $25 per month. They also offer 3, 6, and 12-month prepaid options for more savings.
Deal: Get a FREE Gift with Boxycharm - enter code on site! Deal applies automatically, just visit and subscribe.
---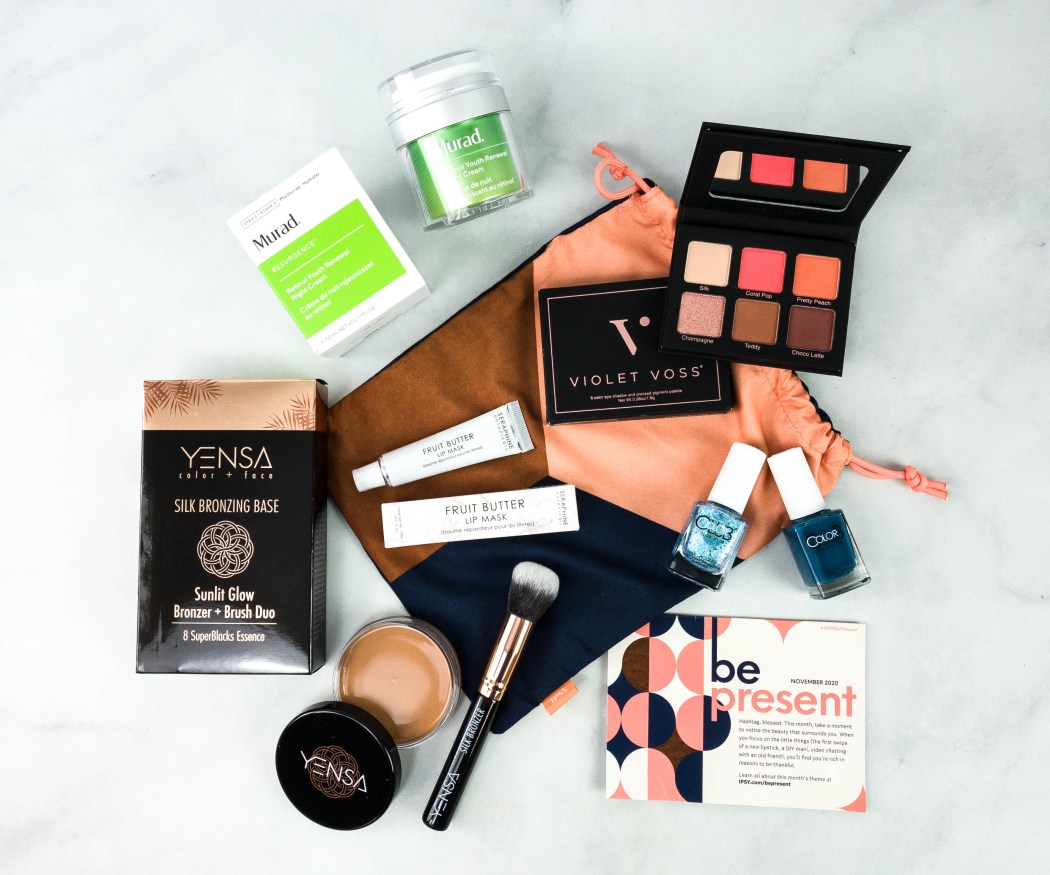 Image from: our review
Unlike the regular glam bag the plus has full sizes which is fantastic for actually using the items like a normal human being. The price and value are ridiculous. Best box. -JessicaE

I am pretty happy they brought the bag back for this sub! It's bigger than the smaller Ipsy and is really usable. The skincare you get in this box is great. Because it's full size you are really getting tons for your money. – Sherrilyn

I love that you can customize 3 of the 5 items! This way you have at least a 60% chance of being thrilled about your bag! – Reecie

Love the product and the ability to make a choice on what I would like. Love the add ons. – Cooljule
What You Get: Ipsy Glambag Plus, an upgrade from the regular Ipsy Glambag, provides 5 full-size makeup, skincare, and haircare items from brands that you love. There will also be variations, but there are far fewer as compared to the regular box. Some of the amazing brands that you can find in the box are Tarte, Nyx, OFRA, Estee Lauder, and Lancome. Also, each box has a promised retail value of $120!
See our Ipsy Glambag Reviews for the details!
Price: Glam Bag Plus is $28 per month for 5 full-size products.
---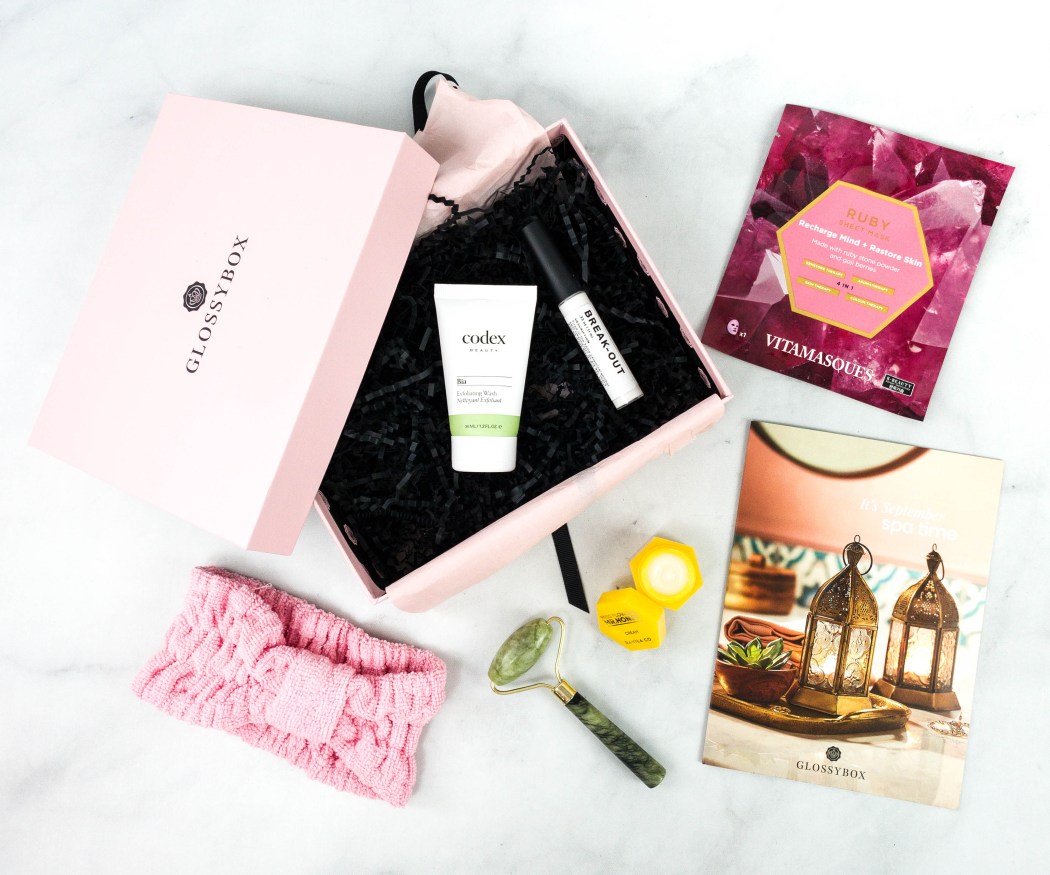 Image from: our review
Good products, lots from U.K. and Europe – keeps things interesting! – Judi

I think Glossybox is always nice for a gift because the box is fancy. – Trst

Best for product/brand selection and size of products allow you to really get a sense of the product. – beachin it

Love the makeup and skincare products! – Carey
What You Get: GLOSSYBOX packs the best deluxe travel-sized beauty products in a gorgeous box! Their in-house beauty experts are the ones who curate the contents of the boxes, and each will contain at least 5 samples of make-up, skincare, and haircare. It is the perfect choice for anyone looking to try luxury beauty brands, without spending much!
Browse through our GLOSSYBOX Reviews for more information!
Price: Subscription costs $21 per month, with savings for longer plans.
Deal: See special savings on your subscription - just enter code on site! Deal applies automatically, just visit and subscribe.
---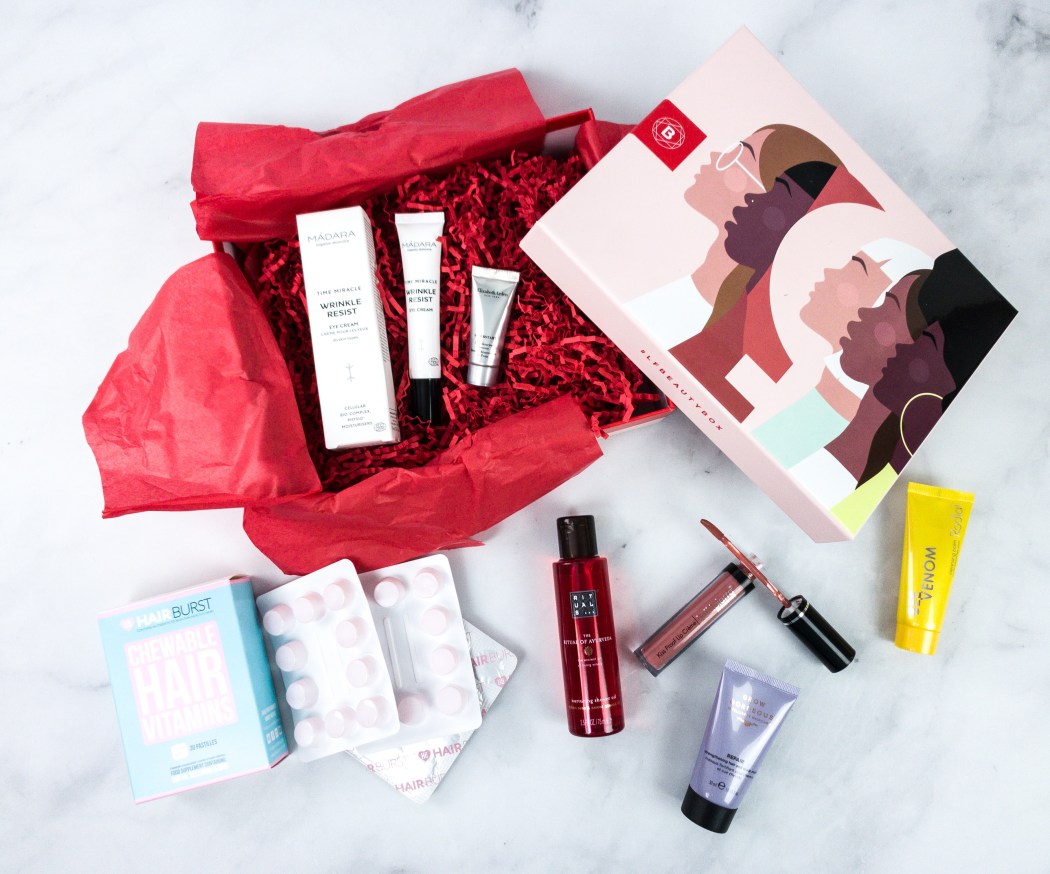 Image from: our review
I find this little British beauty box pretty delightful. I have an annual sub that brings the cost down. – Swannie_82

Love the euro beauty product. Comes in a nice box too. – Andrea M.
What You Get: Look Fantastic Beauty Box is a UK subscription box that contains 6 or more handpicked beauty products that will include cosmetics, haircare, and skincare. Some of the known brands that we got from past boxes are Philip Kingsley, Molton Brown, Eve Lom, Korres, and more! It doesn't only introduce us to leading beauty brands, but to new and promising talents as well!
Peek at our Look Fantastic Beauty Box Reviews for more information!
Price: The subscription costs $19.00 per month. Free shipping to the UK & US. FYI – you can sign up for an annual subscription to drop the price but your payments will be drawn monthly!
Deal: Get your first box for $10 on a 3+ month subscription! Use coupon code TREATBB.
---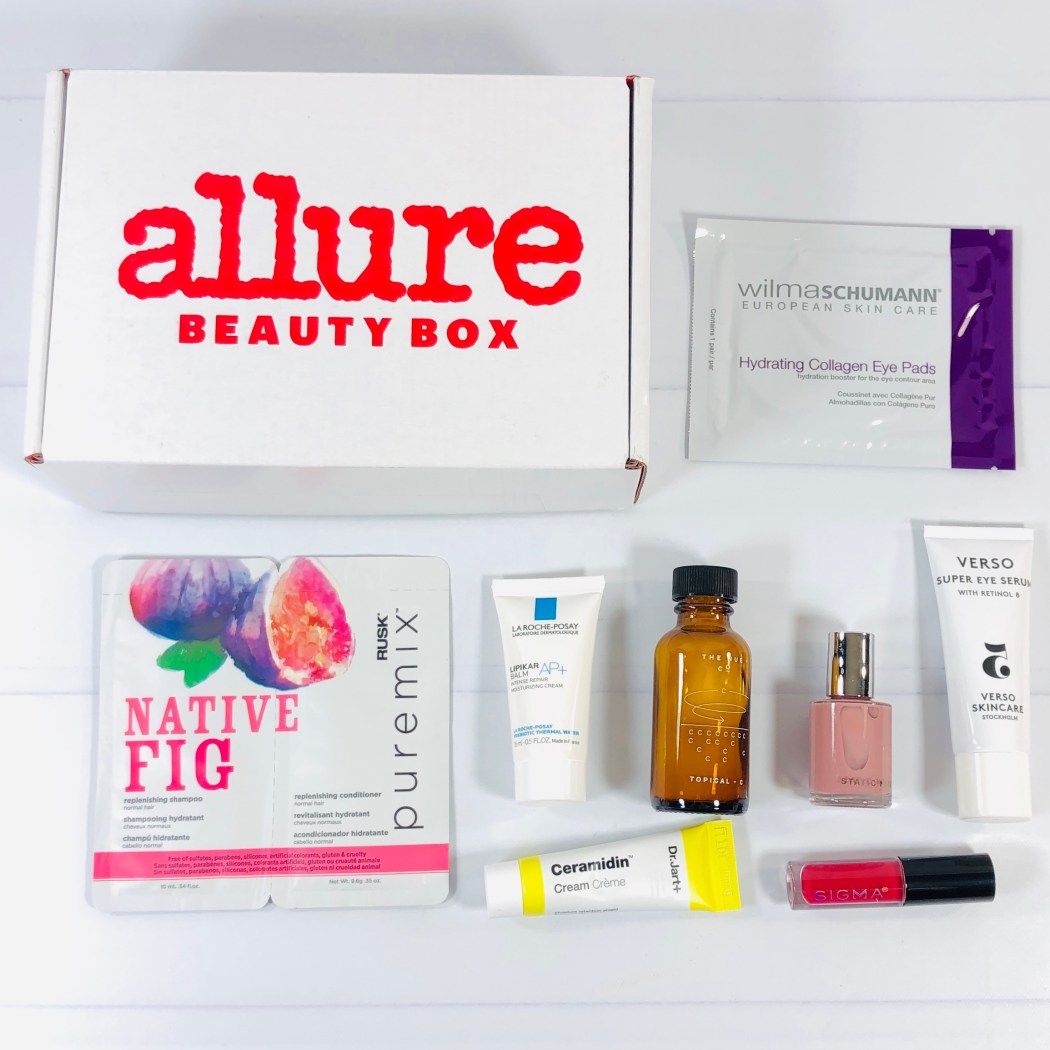 Image from: our review
Such a great variety and value every month. – Debbie

Really like their product variety and value of the samples. – Janice_92

I think that Allure is at the sweet spot for all beauty boxes – mix of samples and full sizes, good amount of skin care AND makeup items, and not too many beauty tools. Fave.  – Meagan P.

Allure seems to me to have fewer subscription box only brands like Manna Kadar than some of the other subs. Maybe because they are a magazine? I really prefer to have real makeup so this is good. -Kymster

Loveeee the hair items that come in Allure. Plus everything else! – LoLaura
What You Get: Treat yourself to expert-approved and tested beauty products. Allure Beauty Box is a monthly subscription offering beauty products from luxury and indie brands. It includes 6 or more items (with at least 3 full-sized products), valued at over $100. Sometimes, they also include a bonus product or two from a mass brand as a gift. It also comes with a mini-magazine that contains tips and product reviews, so you'll have an idea about the products you are getting. New members also receive a gift for their first month.
Visit Allure Beauty Box Reviews to get an idea of what's in every box!
Price: The box costs $23 per month or less for longer subscription plans.
Deal: Get a FREE new member bonus item with your first box! Deal applies automatically, just visit and subscribe.
---
Image from: our review
I really like the ability to select my box! Since they raised the prices I think the value is really there and the brands are hot. Wearing my gold flake smith & cult polish right now! -Leny

Sooo many HG items from this box!!! -MikkiK [ed note – HG = "holy grail"!]
What You Get: Birchbox is definitely one of the best beauty boxes with its selection of 5 samples and deluxe-sized make-up, skincare, and hair products, and sometimes, you can get a full-size item! The boxes are also customized depending on your beauty profile, so you'll receive items that you can actually use and include in your daily beauty routine.
Visit the Birchbox Reviews and see the contents of past boxes!
Price: Each monthly box is $15, with minimal savings for a 6-month and 12-month plan.
Deals:
---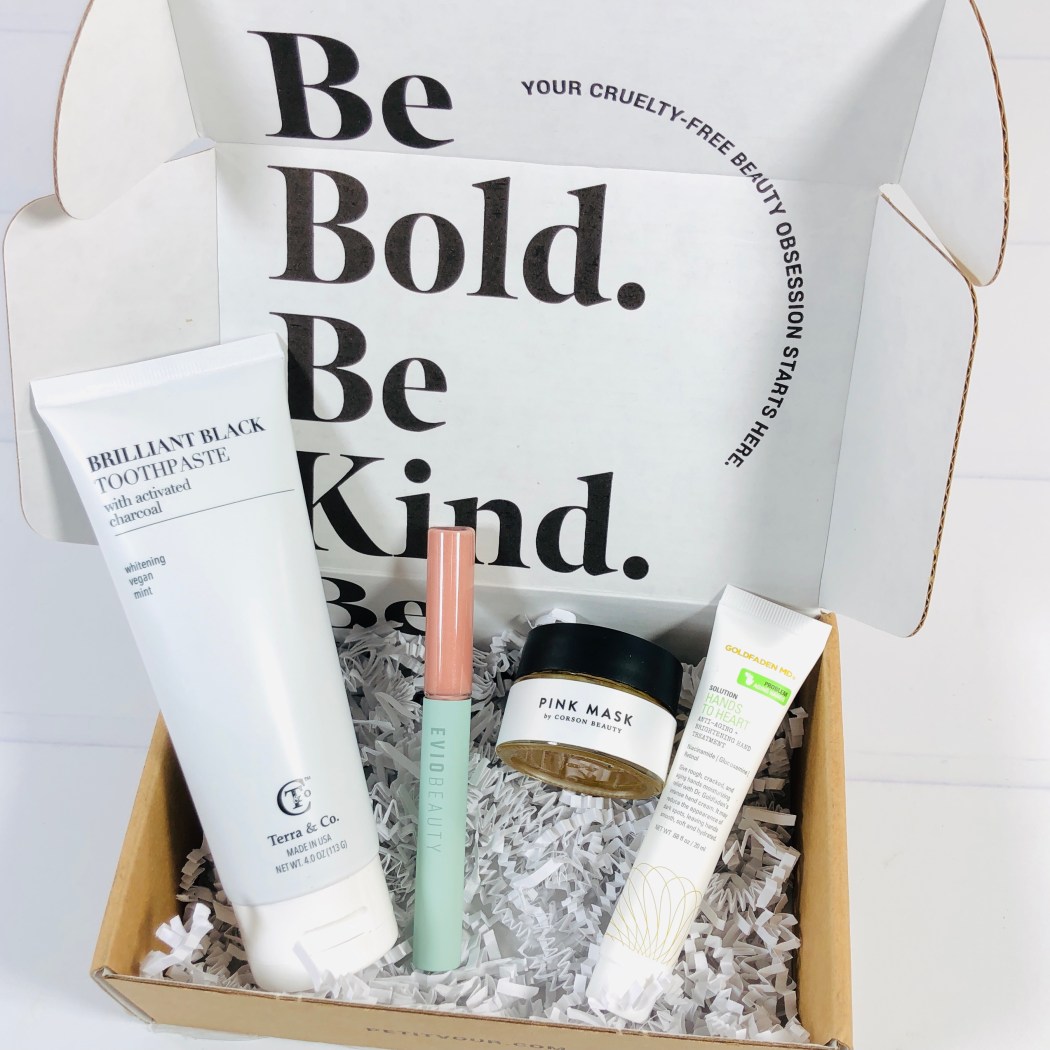 Image from: our review
Cruelty-Free is really important for me. PV is not about throwing in cheap items. The curation is really careful to find items that are the best. – Mary Catherine
What You Get: If you support vegan and cruelty-free beauty products, Petit Vour is a great match! They have around 30 ingredients that they pledge NOT to put in the boxes. The inclusions in the box are also usually hard to find in regular beauty stores. You will get 4 to 5 items to try, mostly deluxe sample-sized, and occasional full-sized items.
Find out more about this subscription by checking out the Petit Vour Reviews!
Price: The subscription costs $18 per month, or less with longer plans.
Deal: Get 25% off your first box! Use coupon code FIRSTBOX.
---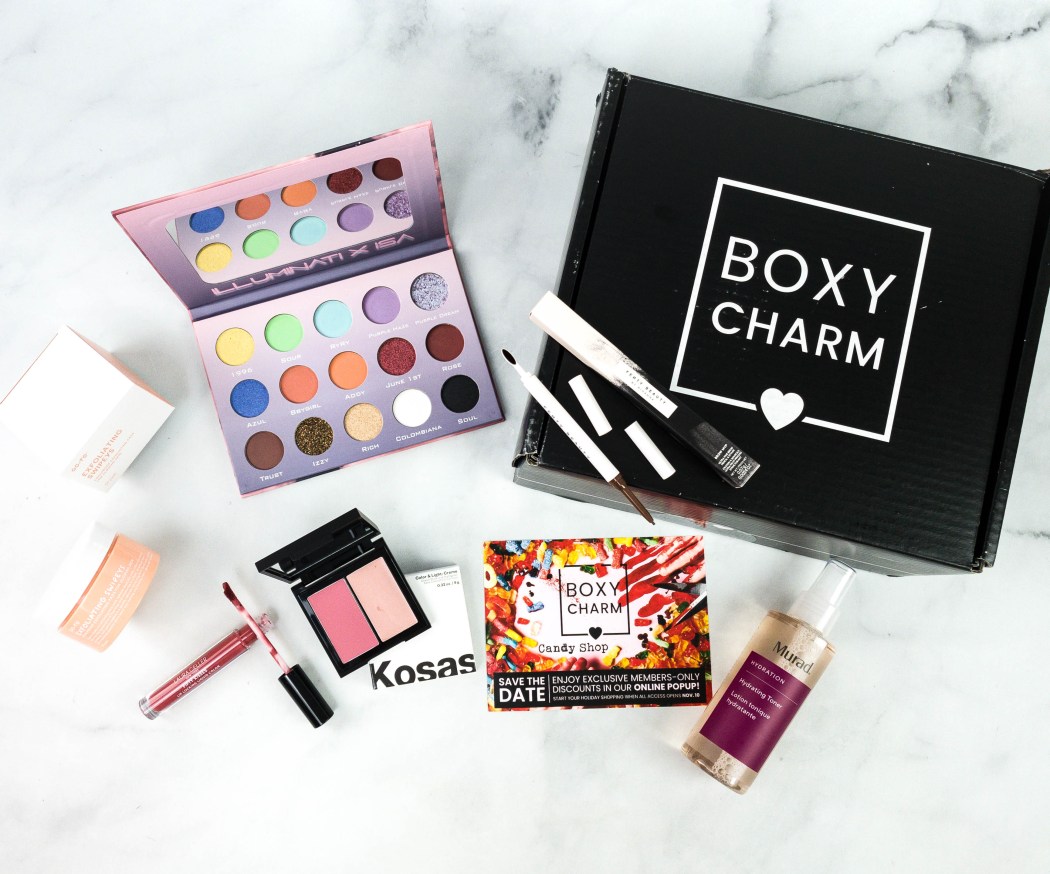 Image from: our review
What You Get: With 6-7 full-sized products, BOXYCHARM Premium proves that it's worth an upgrade from the regular BOXYCHARM. You will get $175+ value in your box, and they ensure that you won't get any product overlaps! Expect some of the greatest brands and other carefully selected items by their beauty experts who make sure that your stash is updated with current beauty trends!
Check out the BOXYCHARM Premium Reviews and see past box contents!
Price: The BoxyCharm Premium with 6-7 full-sized beauty products costs $39.99 per month.
---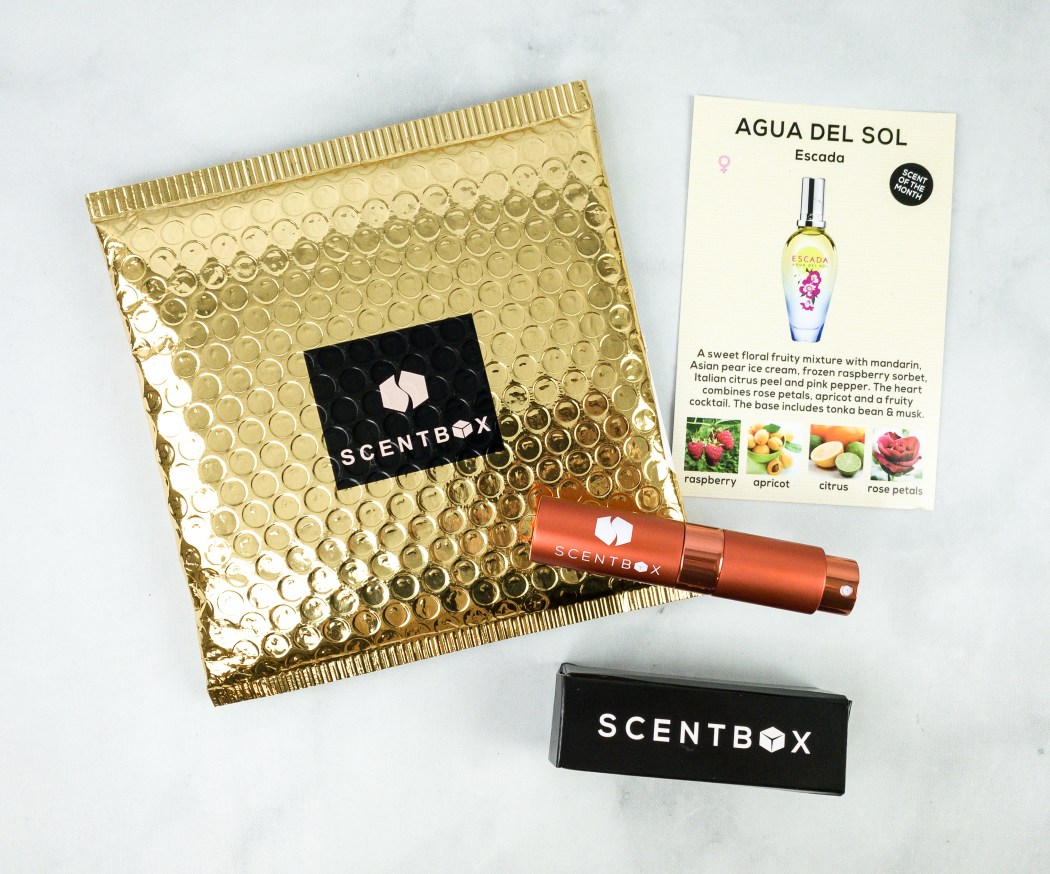 Image from: our review
What You Get: Scent Box sends a .27 ounce or an 8 ml bottle of the fragrance of your choice. You can choose from over 850 scents, including 275 premium choices. They currently offer two kinds of subscriptions: Standard and Premium. You can fill up your queue or be surprised by the scent of the month, the choice is always yours!
See the Scent Box Reviews to find out more!
Price: Monthly subscriptions start costs $14.95 for Standard and $19.95 for Premium.
Deal: Save 50% on your first box! Use coupon code SCENT50.
---
Image from: our review
What You Get: COCOTIQUE is a deluxe subscription box filled with beauty, wellness, self-care, and lifestyle products that are curated specifically for women of color. Their goal is to remind everyone of the importance of self-care, to love themselves more, and to embrace their uniqueness. Each box contains 5-8 expertly curated products in full-size and deluxe travel size, delivered each month at your door. Items may include skincare, haircare, makeup, fragrances, wellness, and lifestyle from established and well-known brands to emerging and indie ones! Discover your ultimate beauty arsenal with every box you'll receive from them.
Find out why every beauty junkie loves this box through COCOTIQUE Reviews.
Price: A box costs $25 per month or less for longer plan options.
Deal: Get 10% off your entire subscription. Use coupon code BOX10.
---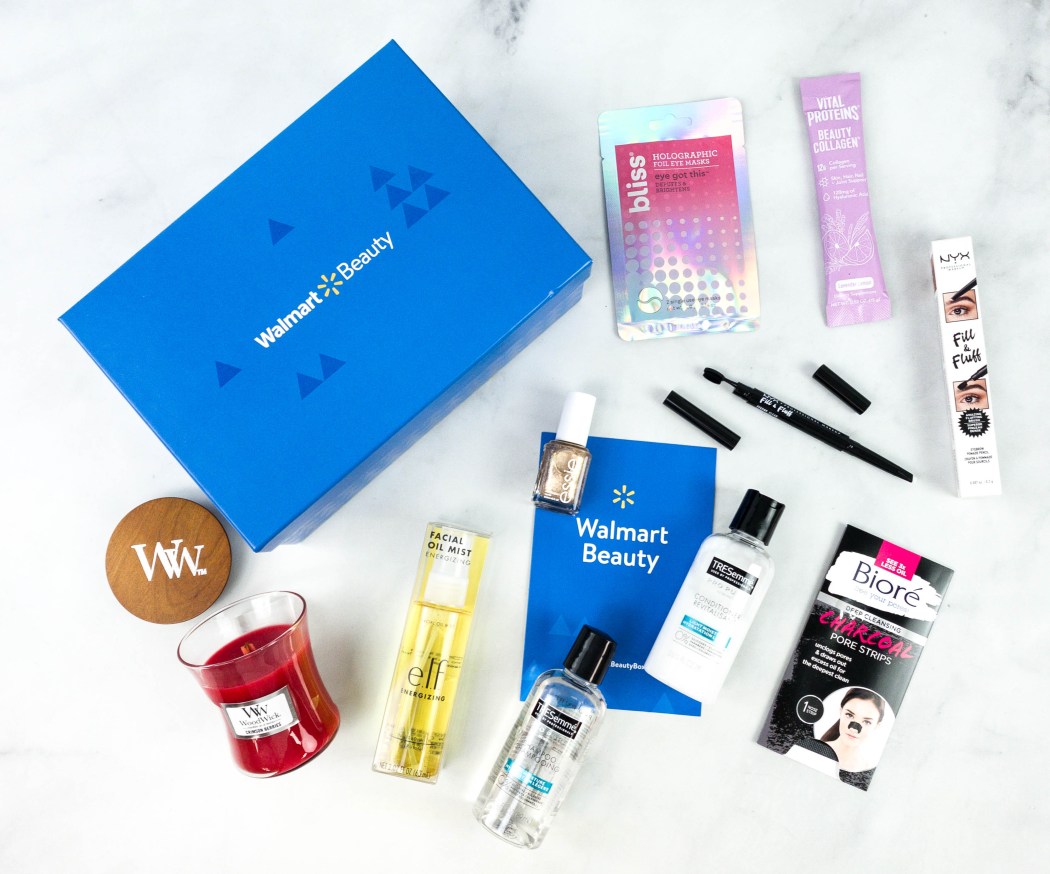 Image from: our review
What You Get: Sending you the best beauty products of each season, Walmart Beauty Box teamed up with trusted brands to deliver nothing but useful products for your seasonal beauty needs! Each month, you'll receive hand-selected essentials to help you keep looking fresh and glowing all through the season! Aside from beauty samples, it sometimes includes tips on how to use the products, as well as information about other items sold on Walmart!
Check out past boxes by visiting the Walmart Beauty Box Reviews!
Price: The box is $6.98 per quarter and shipping is free!
---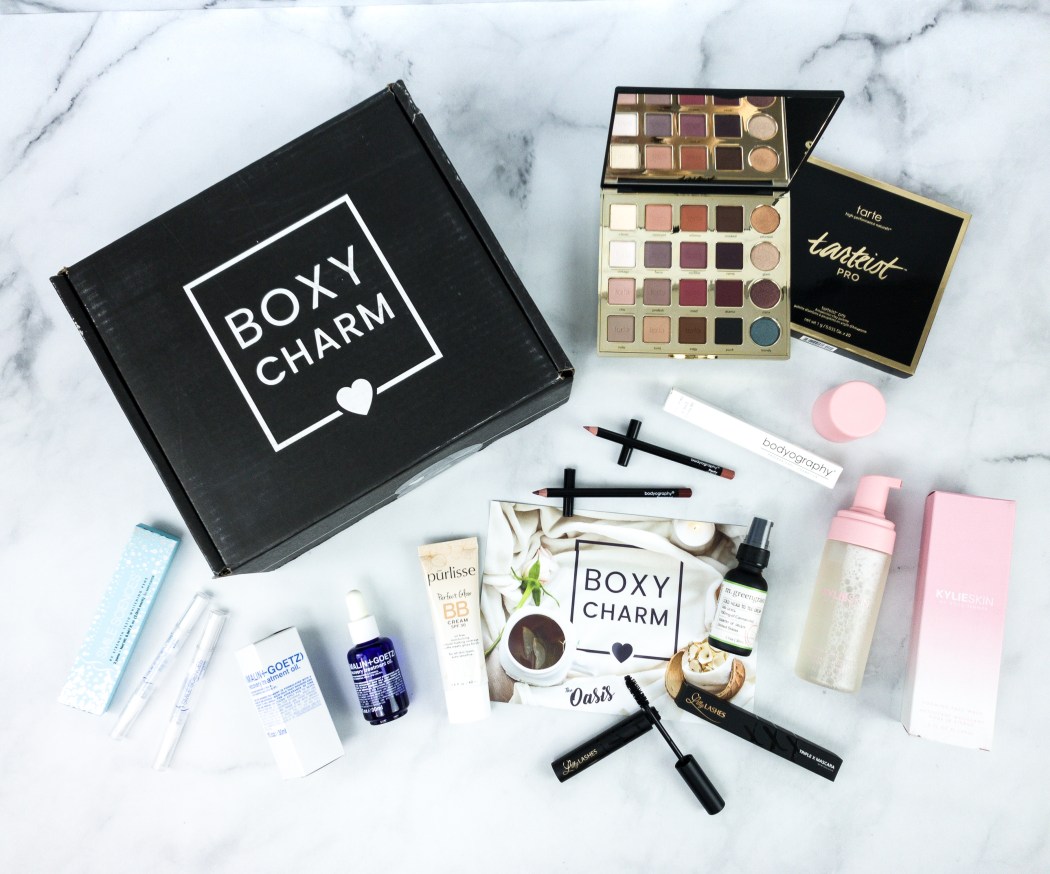 Image from: our review
Boxyluxe upgrade means that you are also subscribing to boxy, but you get the extra high end stuff once per quarter. I think this prevents overload. With both of these I can also regift because it's all full size. – Vicky
What You Get: Another upgrade for an amazing beauty box, Boxycharm Luxe is a major upgrade to the already fantastic BOXYCHARM! You can add this to your subscription, getting a mega box 4 times per year with makeup, beauty, and even lifestyle items! Every 3 months, you'll experience additional products worth over $275 plus a few items from the regular box. In the months in between, you'll still be getting the regular box as your monthly splurge!
Check out our Boxycharm Luxe Reviews to find out more about this beauty box upgrade!
Price: The box costs $59.99, where the quarterly upgrade is charged with an additional $24.99 (plus the regular price of $25) on your existing box once per quarter.
---
Image from: our review
The variety is sooo good here and I love all the skincare goodies they sent!!! – Cait

I think this box has the most number of products out of any boxes I subscribe to. Even though it's only $25 it's still really high value because it's so high end. Love it when they send hair tools. – Eunique

High end skincare, lots to try, perfect. – Ruth Molly
What You Get: The BeautyFIX subscription box focuses on products for healthier skin and hair. Expect a value of over $100 for each box that you get. The items are usually professional make-up, skincare, and haircare products that are handpicked by beauty experts. Just wait for them to arrive at your door and enjoy!
Check out the BeautyFIX Reviews to find out the contents of past boxes!
Price: The subscription costs $24.95 per month, plus free shipping to the US.
---
Image from: Scentbird
What You Get: ScentBird is not just about perfumes and colognes. They also offer makeup and skincare too! They give members access to their exclusive selection of limited-edition makeup and cosmetics, which they can add to their queue, and Scentbird will take care of everything for them. It includes makeup palettes, lip gloss, eyeliner, and more beauty must-haves from top beauty brands. All beauty products that you'll receive are full-sized – no sample sizes! Some of the brands they work with are tarte, Kat Von D Beauty, trèStiQue, and more!
You can also get your 30-day supply of fragrances – Check out ScentBird Reviews for more details.
Price: Subscription costs $15.95 with saving on longer plan terms.
Deal: Get 50% off your first month! Deal applies automatically, just visit and subscribe.
---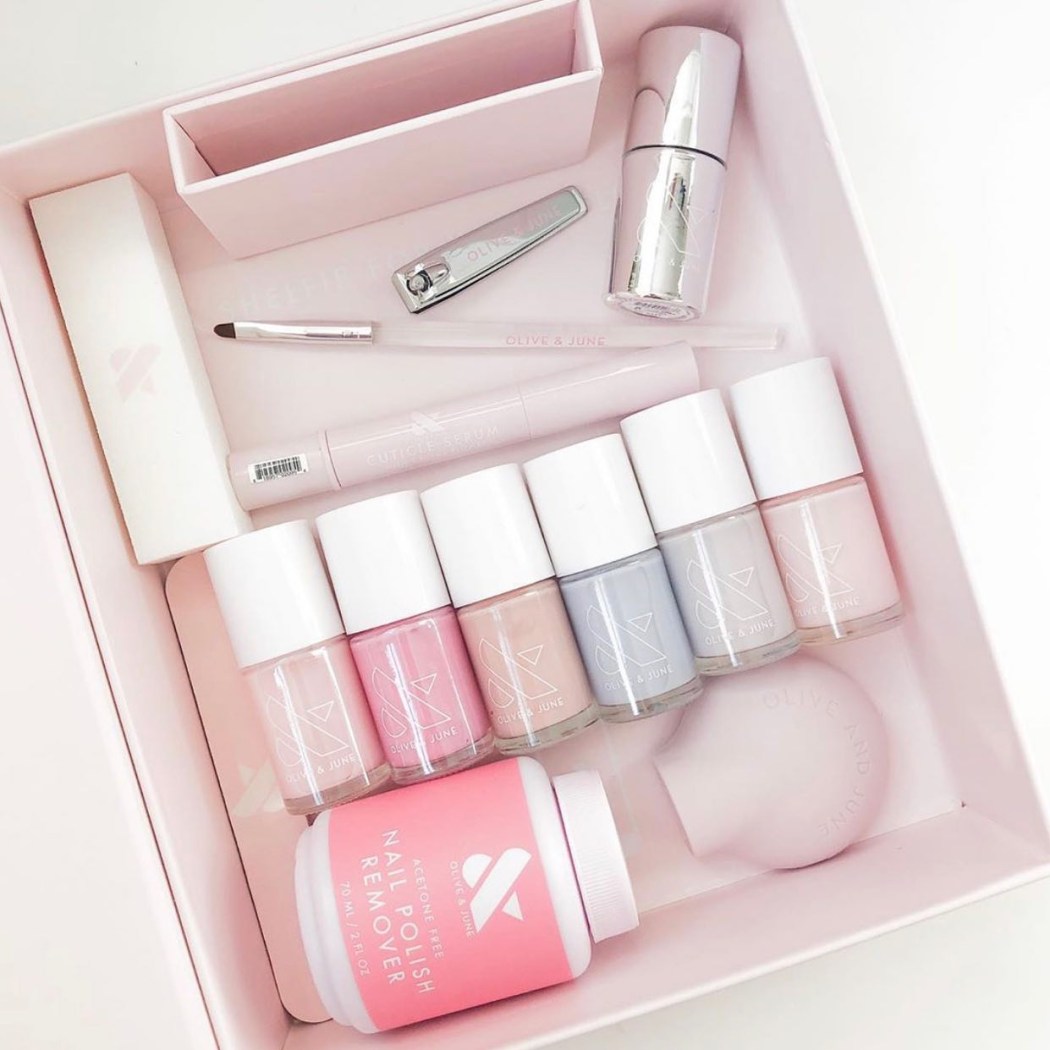 Image from: Olive & June
What You Get: Have the perfect manicure and pedicure even when you're in the comfort of your home. Express your self with beautiful nails cared for by Olive & June. They offer everything you need to recreate that salon-perfect performance! Shop The Mani System, The Pedi System, or The Complete System and get polishes and all the tools to care for your dream salon-perfect nails! Join The Olive You Club and get free shipping on every order, 10% off everything, and members-only surprises. With this subscription, you'll feel like your best self!
Tip: Apply super glossy top coat every 2-3 days for a long-lasting mani!
Check out the Nail & Nail Polish Subscriptions for more similar boxes!
Price: The Mani System starts at $50, The Pedi System starts at $60, and The Complete System starts at $105 per box.
Deal: Get 10% off your first order! Use coupon code WELCOME10.
---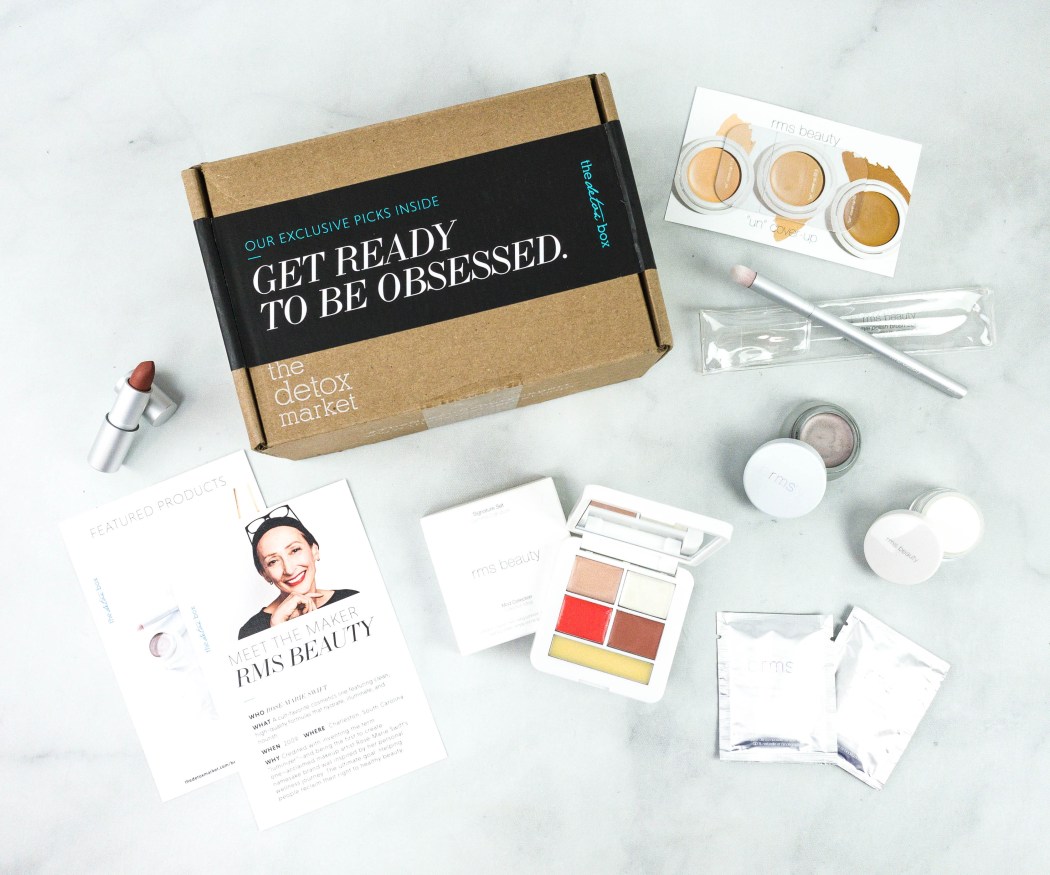 Image from: our review
What You Get: Guided by strict ingredient standards, The Detox Box introduces the best and most effective green beauty brand every month. They make us understand the importance of switching to healthier beauty products and provide us all the information we need about the month's featured brand plus expert tips! Each box includes tried-and-true favorites and game-changing discoveries and has a promised value of at least $90. So if you want to switch to clean and green beauty, this subscription won't disappoint!
Discover what they've sent us in the previous months by visiting our The Detox Box Reviews.
Price: Canadians can shop here, it costs $79.99 CAD ($58.95 USD) per box or less on a 3 month or 6 months subscription.
---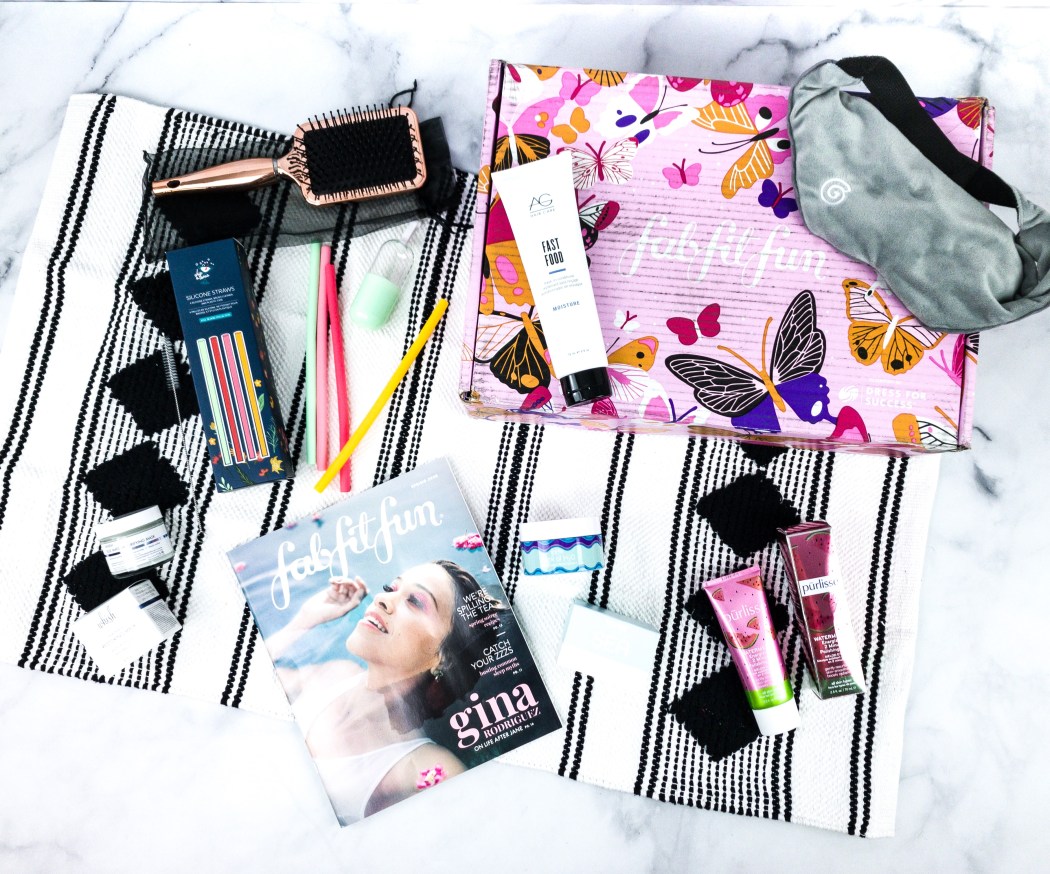 Image from: our review
I always enjoy the fun mix of beauty, fashion, tech, home and fitness. I love that I can customize as well. I always feel that I get my money's worth in this box. – Sarah

Excellent variety of products and it's so nice to be able to pick a few of the items as well as have surprises. – Mrs OB

Good selection of full-size product, many products are natural, cruelty- free and from women owned businesses – Statue86

I look forward to my FabFitFun box every season! I have tried so many products that I wouldn't have tried. Also, a huge bonus is the products are full size! I also love shopping the edit sales and getting my favorite products up to 80% off. Definitely worth the subscription price. – Jessica W
What You Get: FabFitFun ships every quarter and includes fabulous beauty products along with makeup, fashion, lifestyle, and fitness items! They often feature well-known brands, making this box worth the long wait. Every box also includes a large-format mini-magazine. Subscribers have the freedom to choose from several product variations and get the product/s that they really want!
Check out FabFitFun Reviews to know more!
Deal: Take $10 off your first box. Use coupon code FAB10.
---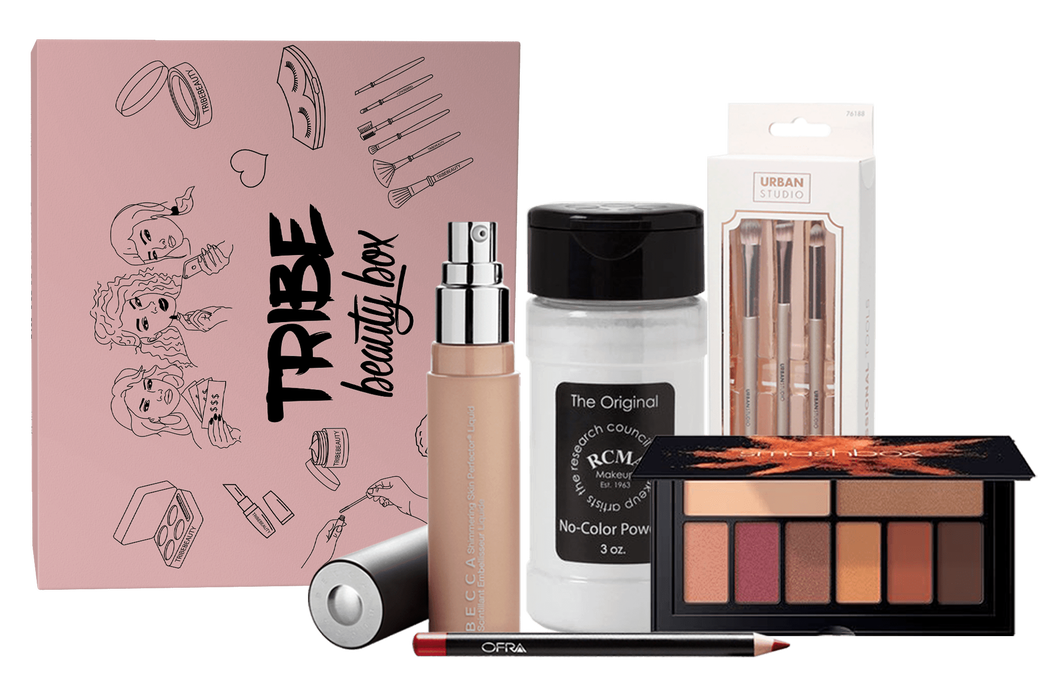 Image from: Tribe Beauty Box
What You Get: Tribe Beauty Box is a great box for any makeup enthusiast! This bi-monthly subscription is a woman of color owned company, and they send a balanced mix of at least 5 full-sized products that are worth over $125! Items may include picks from trendy, indie, and up-and-coming makeup and beauty brands ranging from face products, skin prep products, eye products, lip products, and a beauty tool. What's great is that boxes only include cruelty-free products, and at least 4 of these items are from female-owned brands!
For more similar boxes, browse through the Beauty Subscription Boxes list!
Price: Shipped every other month for $39.99.
Deal: Get 10% off your first box! Use coupon code HELLO.
---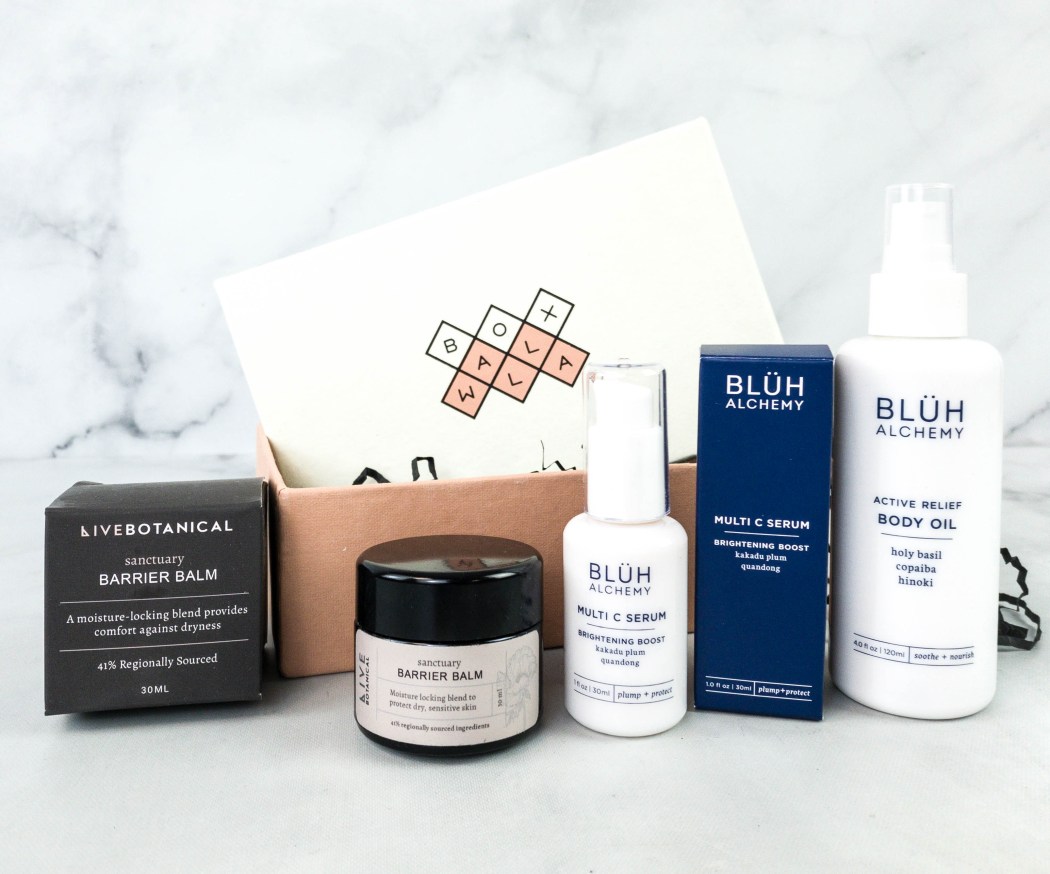 Image from: our review
What You Get: Boxwalla Beauty takes pride in delivering luxurious green beauty products to its subscribers every 2 months. Products are carefully crafted by artisans from all over the USA using ingredients that are always cruelty-free. Upgrade your beauty ritual with nutrient-rich, ingredient-conscious, and full-sized beauty products that are packaged in a splendidly giftable box! This beauty box finds unique, top-quality luxury green beauty and delivers fantastic value and products that really work.
Read Boxwalla Beauty Reviews to learn more about this green beauty subscription!
Price: Delivered every other month for $49.95
---
Image from: eSalon Custom Hair Color
What You Get: No more rushing to the salon for that perfect hair color! Why go to the salon when you can do it in the comforts of your home? eSalon Custom Hair Color allows you to have it done at home! Create a profile with your hair history, hair color goal, and current look. Their hair care experts will analyze the profile and would craft the product to match your hair type – yes, they're custom-blended. Color bottles are even labeled with your name! Each package will include your custom color, 2 pairs of non-latex gloves, classic shampoo and conditioner packets, stain guard and stain remover, personalized instruction for the personalized blend, and access to a personal colorist.
Know how this subscription works by visiting our eSalon Custom Hair Color Reviews.
Price: A box costs $24 and shipped according to the frequency you choose.
Deal: Get your first box of color for just $15 instead of $22! Deal applies automatically, just visit and subscribe.
---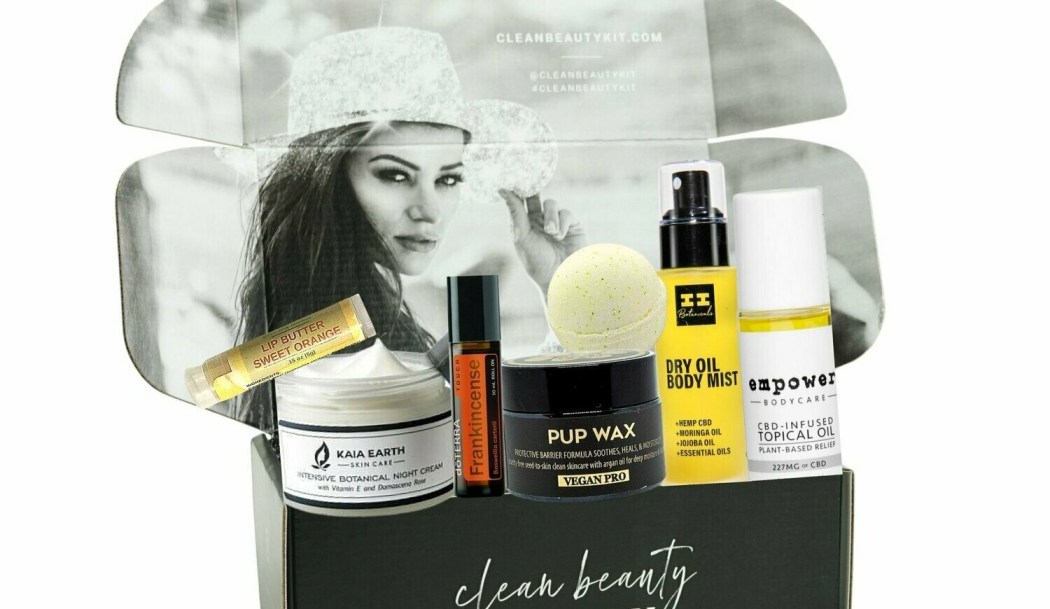 Image from: Clean Beauty Kit
Absolutely amazing! All clean products and each box is full of sooo many goodies. Makes me feel like a queen. – Riley

I know that every product is clean, safe and BONUS is all made by woman owned companies in the USA! – Mona

Hands down the best full sized product box for anyone looking for clean beauty options! I love every product I have received. My skin has never been healthier, and I'm 55! – Annie L
What You Get: Get clean and sustainable beauty, wellness, and lifestyle products straight at your door with Clean Beauty Kit. They offer monthly kits that are filled with woman-owned beauty, self-care, and lifestyle brands that are approved by a professional makeup artist. And because they don't skimp on their subscribers, you'll find a themed collection of full-size and deluxe products each quarter! Aside from beauty products, they also throw in a variety of emergency items like instant coffee or tea and a sewing kit. You can also get Clean Beauty Kit Mini, which includes 4-5 full-sized products and valued more than double the price you're paying for!
Price: Subscription costs $49.99 per month, with savings when you subscribe for more months. Mini Box is also available for $24.99 per month.
---
Image from: our review
It's not just more makeup. There are different products that enhance your current makeup routine – Donna
What You Get: So Susan Color Curate is a monthly subscription that delivers vegan, cruelty-free, and paraben-free beauty products to your door each month. Receive 4 full-sized innovative, color-intense products that are carefully packed by hand in a limited-edition make-up bag with the theme printed on it to give inspiration and help revamp your beauty regimen. With this subscription, you can enjoy and flaunt colors without compromise!
Learn more when you visit So Susan Color Curate Reviews.
Price: The subscription costs $20.95 per month.
---
That's your list for the best beauty subscription boxes for 2021! Have your favorites made it to the list by our readers?
Want more? Make sure to check out all the readers' choices for the best subscription boxes in every category!
Say Hello to Even More Beauty Boxes!