Makeup makes a great way of expressing one's personality and enhancing your features. But not all people have the courage to try on new things, so here come the makeup subscription boxes to the rescue! From drugstore to artisan to even high-end luxury products, these boxes will introduce you to the brands and products you didn't even know existed – and make you love them too!
Still not sure what to get? Don't worry, we're here to help!
We asked our readers to vote for their favorite makeup subscription boxes, and here's the list of the top picks chosen to be included in this year's best makeup subscription boxes!
Top 15 Makeup Boxes – Your Choice!
Our readers voted on the best makeup subscription boxes, here are their selections: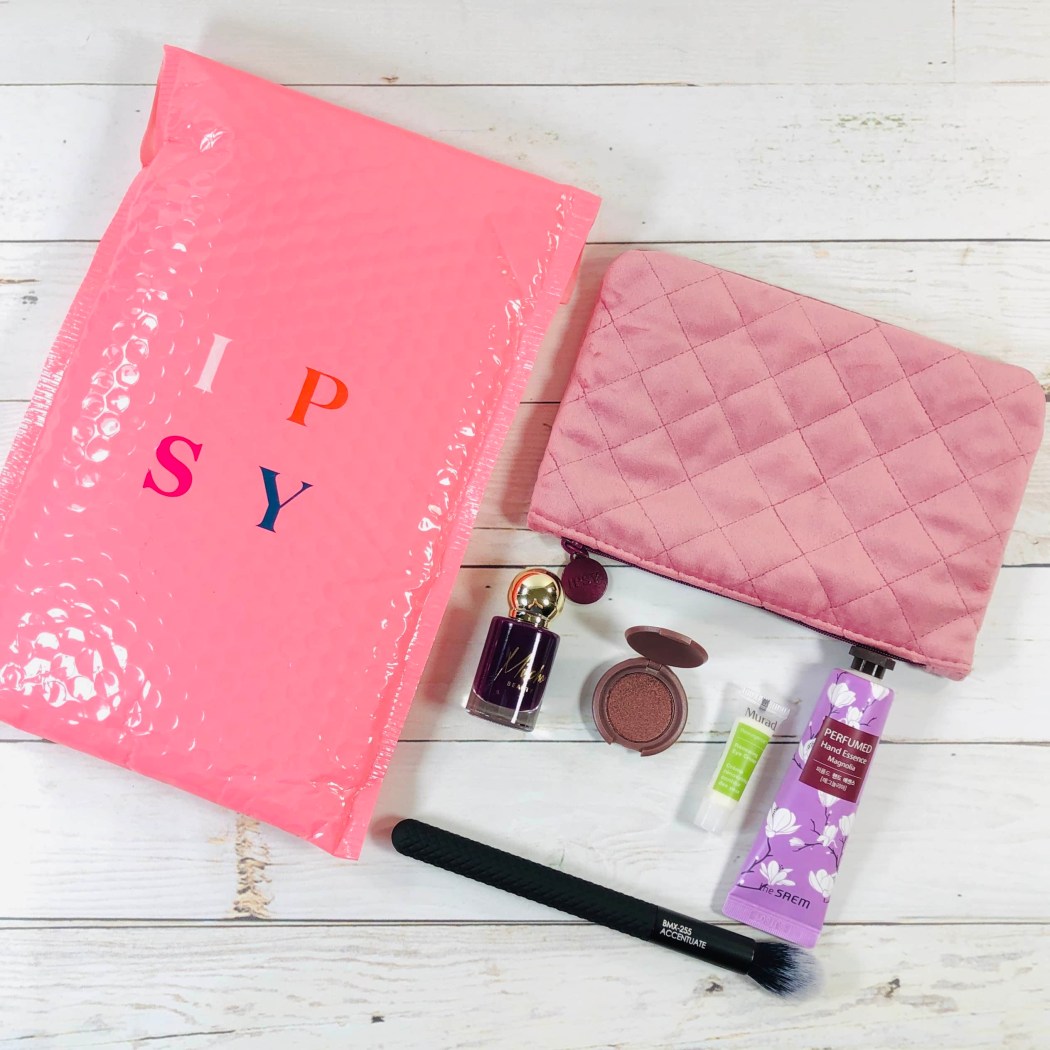 This is THE entry subscription for anyone who wants to start their box journey with beauty products. – Karissa
What you get: You can never go wrong with Ipsy subscription! It contains deluxe samples and full-sized beauty products that you'll get for only a fraction of the price compared to buying them at retail. What's great is that they also include a cute pouch each shipment to store your monthly loot!
Learn more by checking out the Ipsy Reviews page!
p.s. If you're surprised that Ipsy won the Makeup Category and Boxycharm won the Beauty Category, so were we! We verified this order multiple times and certainly expected the opposite result!
Price: Subscription starts at $12 a month.
---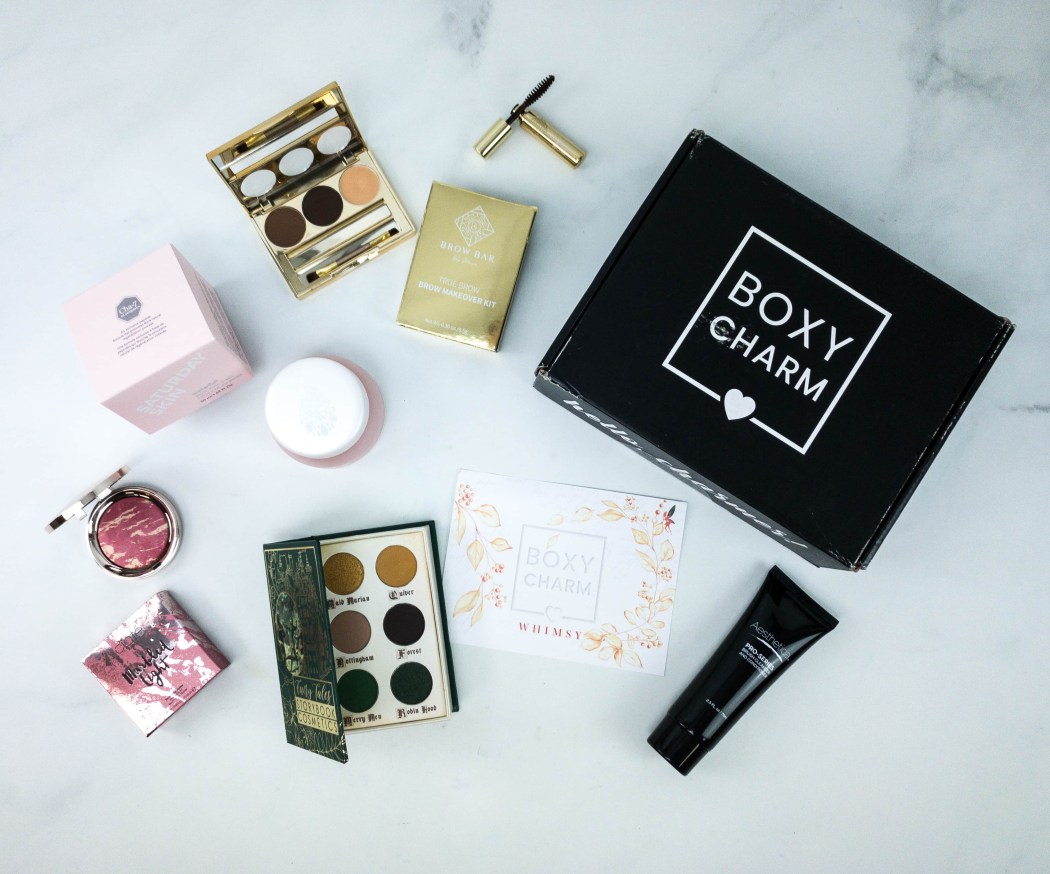 My January boxy was  – Jennifer

It's all about the palettes and the full size goodies! How do they put so much in the box?!?!? – KellyK
What you get: Packed with up to 5 full-sized items each month, BOXYCHARM definitely gives a great value for your money! Each box is curated by their beauty experts, so you can be sure that you will get the hottest styles and shades. They also send out skincare, haircare and nail care, sometimes even fragrances! So you get a complete package without paying the full price!
Check out past box contents by looking at BOXYCHARM reviews!
Price: The box is $25 per month.
Deals:
---
Such a great variety and value every month. – Debbie

Really like their product variety and value of the samples. – Janice_92

I think that Allure is at the sweet spot for all beauty boxes – mix of samples and full sizes, good amount of skin care AND makeup items, and not too many beauty tools. Fave.  – Meagan P.
What you get: Curated by Allure editorial experts, each box includes 5 deluxe-sized luxury brand samples and up to 2 full-sized products! Allure Beauty Box surely gives you a bang for your buck! They also include a mini mag in each box with tips and step by step tutorials as well as exclusive offers.
Check out the Allure Beauty Box reviews to know more!
Price: Subscriptions start at $15 per month, with FREE Gifts for 1-year subscriptions. Free shipping!
Deal: Get a FREE new member bonus item with your first box! Deal applies automatically, just visit and subscribe.
---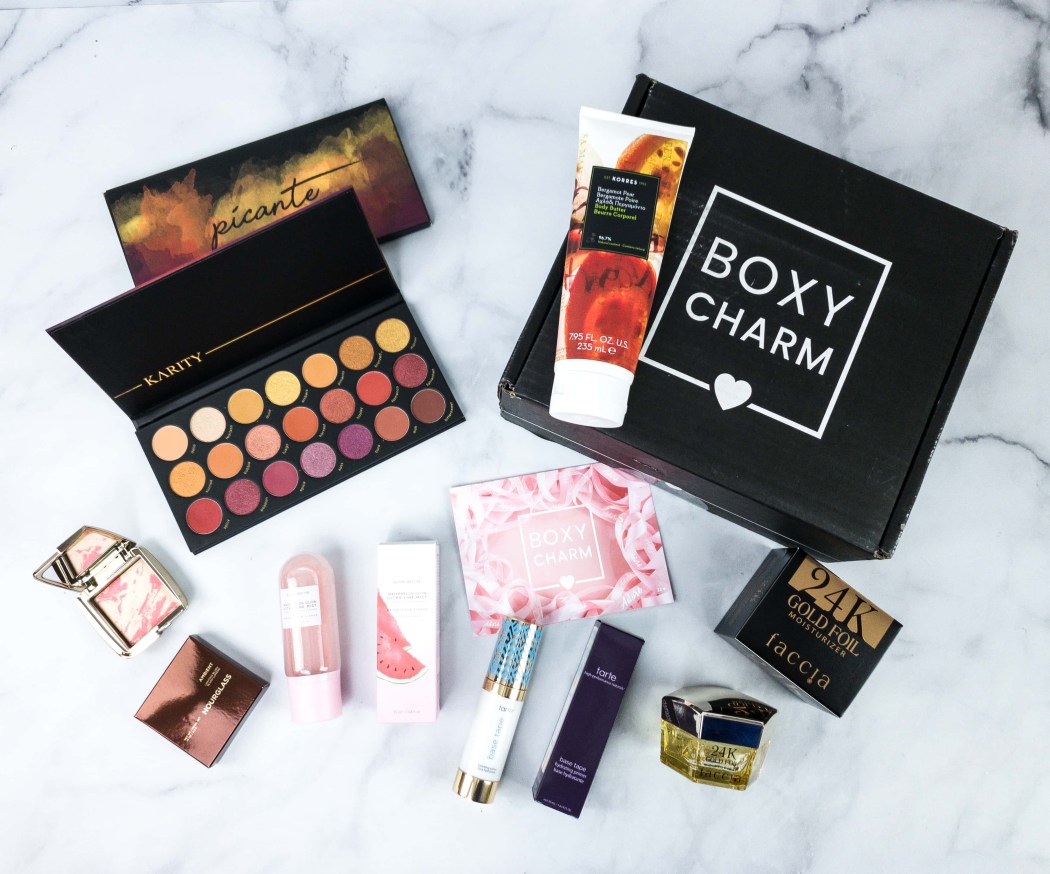 What you get: BOXYCHARM Premium is an upgraded version of our favorite BOXYCHARM so why wouldn't we love it? We're talking about 6-7 full-sized products in each box! Not only that, they are from great brands! Carefully selected items by their beauty experts make sure that you're always in on the latest in the beauty world!
See all the past box contents on the BOXYCHARM Premium reviews page!
Price: The box is sold for only $35 per month.
---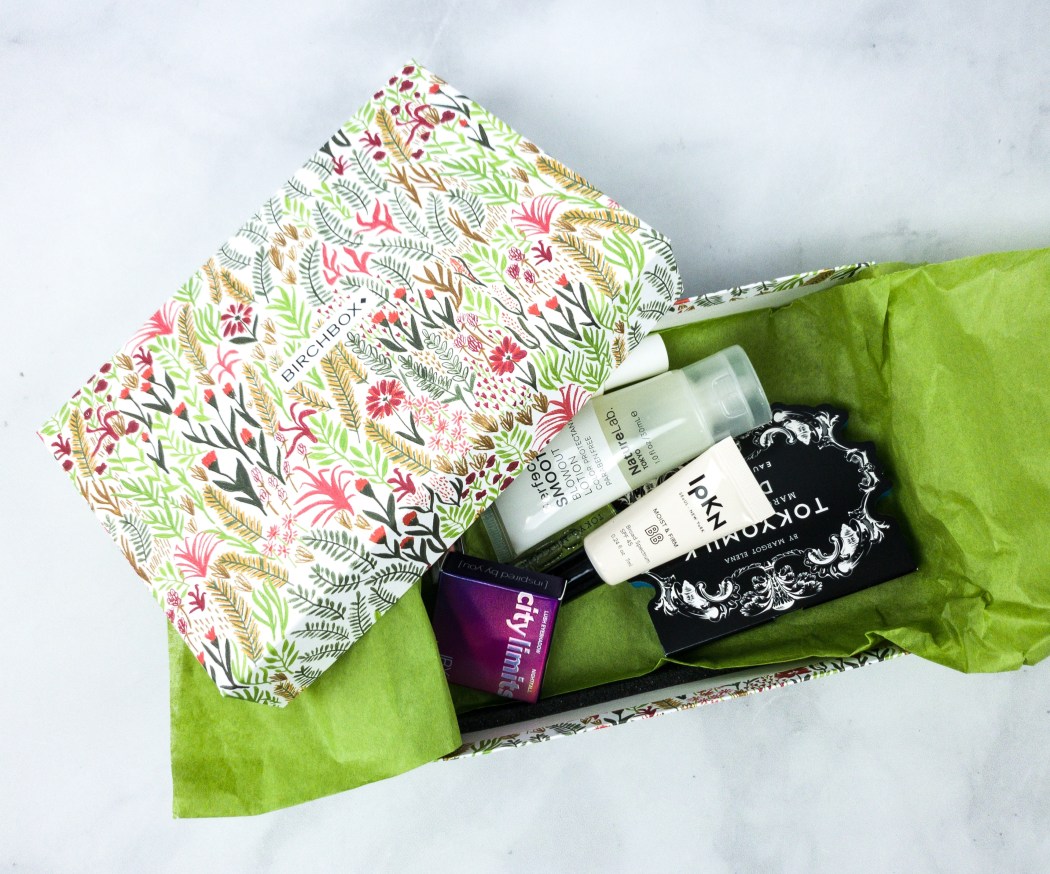 I really like the ability to select my box! Since they raised the prices I think the value is really there and the brands are hot. Wearing my gold flake smith & cult polish right now! – Leny

Sooo many HG items from this box!!! – MikkiK [ed note – HG = "holy grail"!]
What you get: Birchbox is a great discovery box that sends out 5 deluxe-sized samples of beauty products from makeup to skincare and even haircare! You can personalize what you're getting by answering their beauty profiler. They also send in a full-sized product every once in a while so it's really too great of a deal to pass up!
To know more, visit the Birchbox Reviews page!
Price: Monthly subscriptions start at $15.
Deals:
---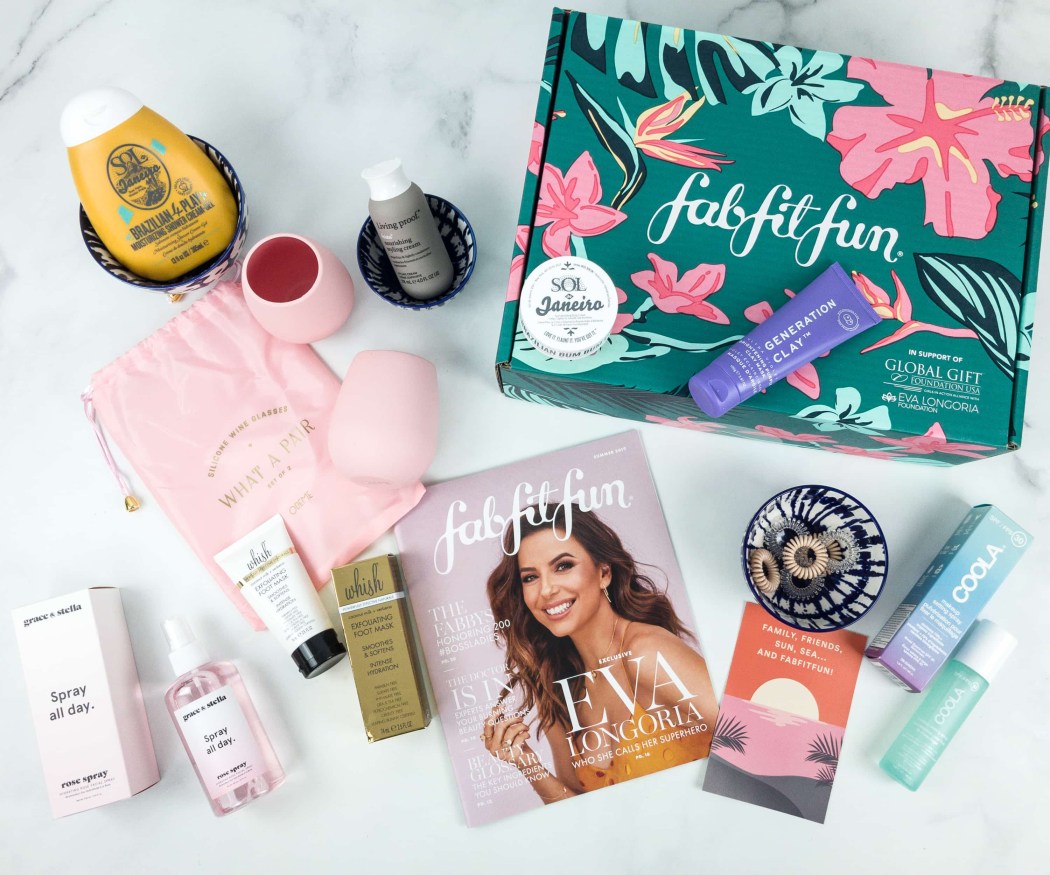 I always enjoy the fun mix of beauty, fashion, tech, home and fitness. I love that I can customize as well. I always feel that I get my money's worth in this box. – Sarah
What you get: This VIP subscription sends out products that will help you feel good inside and out and, of course, that includes makeup! From luxurious palettes to makeup tools, you'll definitely get something to help you create beautiful looks for all occasions. Fabfitfun boxes are curated quarterly and you're also likely to get makeup products that match the current season's trends!
See the FabFitFun Reviews for more information!
Price: A subscription is $49.99 per quarter.
Deal: Take $10 off your first box. Use coupon code FAB10.
---
Unlike the regular glam bag the plus has full sizes which is fantastic for actually using the items like a normal human being. The price and value are ridiculous. Best box. – JessicaE

I am pretty happy they brought the bag back for this sub! It's bigger than the smaller Ipsy and is really usable. The skincare you get in this box is great. Because it's full size you are really getting tons for your money. – Sherrilyn
What you get: If you've got cash to spare, this upgraded version of the regular Ipsy box is for you! Each Ipsy Glambag Plus box includes a 5 full-sized items that they carefully handpick based on your answers to the sign-up questions. The promised value of each box is $120. The makeup bag has recently returned to this bag and it adds fun to the whole box!
Check out the Ipsy Glambag Plus Reviews to know more!
Price: The box costs $25 per month.
---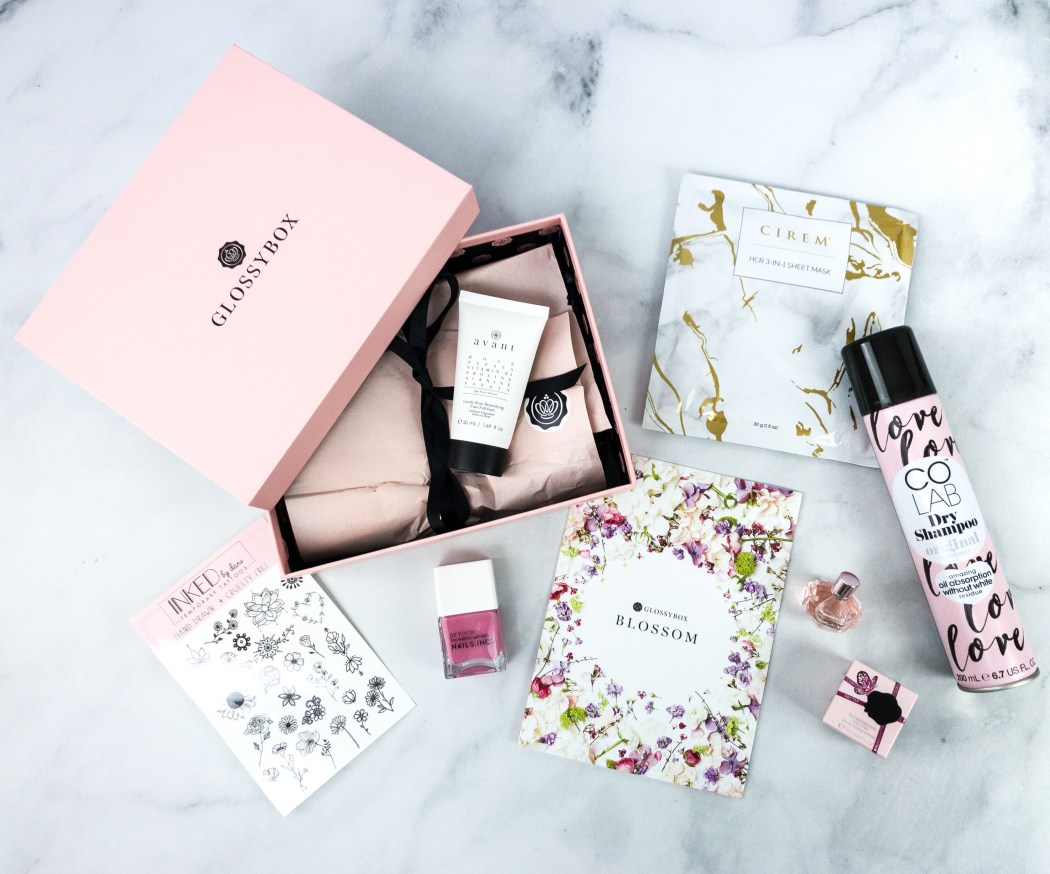 Good products, lots from U.K. and Europe – keeps things interesting! – Judi

I think Glossybox is always nice for a gift because the box is fancy. – Trst

Feeling like glossy always Keeps it real with the right price and product mix. Makeup but not too much, hair but not too much. Skincare – not too much! – Charlotte
What you get: GLOSSYBOX is a perfect deluxe travel-sized products in one box! Each month, you get 5 premium beauty products from high-end and niche brands. Upon sign up, subscribers fill up a Beauty Profile with questions about your beauty preferences and even your skin and hair type. This makes a great way to discover new products that will actually work for you!
Learn more by visiting the GLOSSYBOX Reviews page!
Price: Price starts at $21, with discounts if you get the 3, 6, or 12-month plans.
Deal: See special savings on your subscription - just enter code on site! Deal applies automatically, just visit and subscribe.
---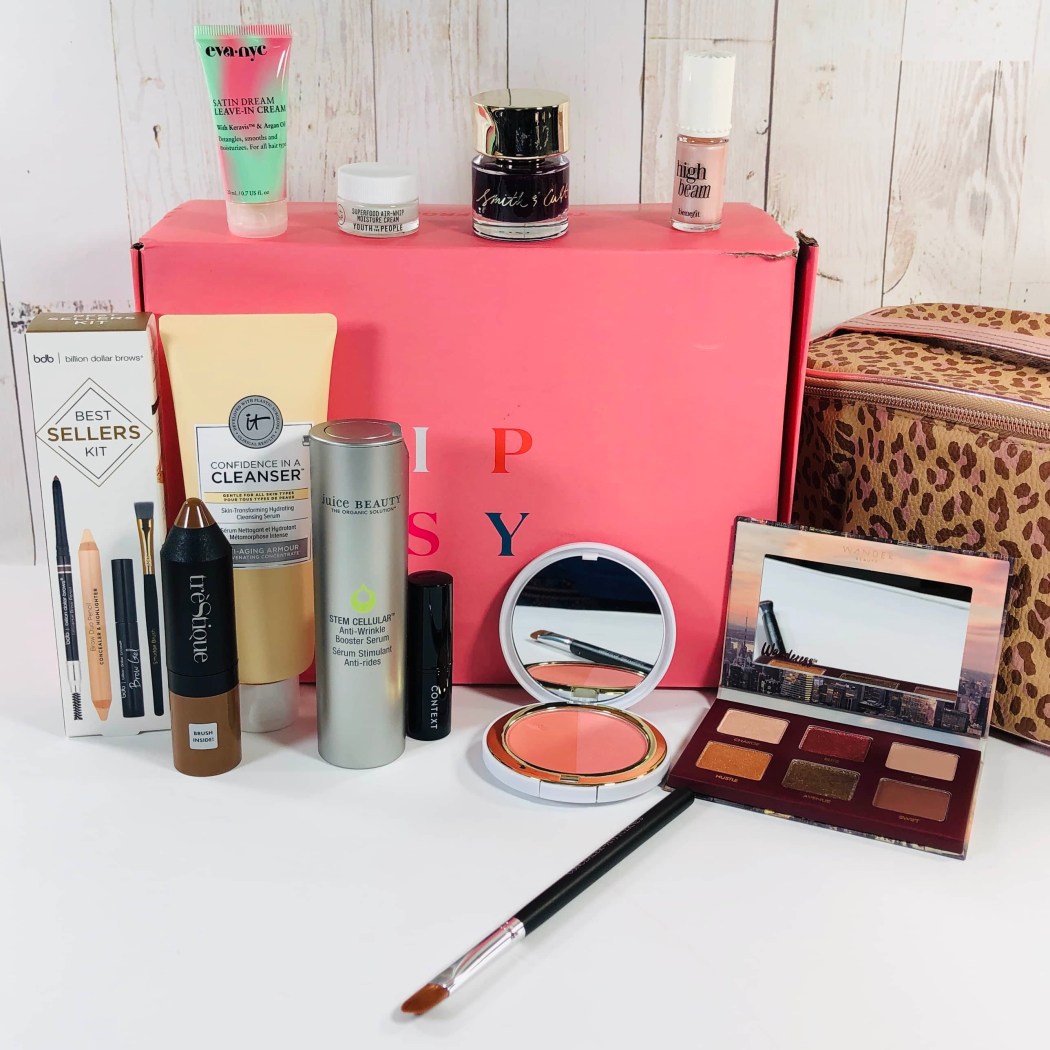 The number and variety and value of products is staggering.  – India J.

I love the giant train cases and getting a pile of everything. – Emily V

I have teen girls and I feel like our spend on beauty and body is way less than it used to be after I picked up this subscription. It has everything we need! – Joanne
What you get: This is the grandest Ipsy box of them all! It has 12 pieces of full-sized and deluxe-sized items, 8 of which are full-sized and 4 are deluxe samples. IPSY Glambag Plus also includes a pretty makeup bag to store your new makeup loot. Each box has a promised value of $250+ each month! They also promise that there will be no identical products if you subscribe to more than one Glam Bag!
Check out the IPSY Glambag Ultimate Reviews page!
Price: Subscription is $50 per month.
---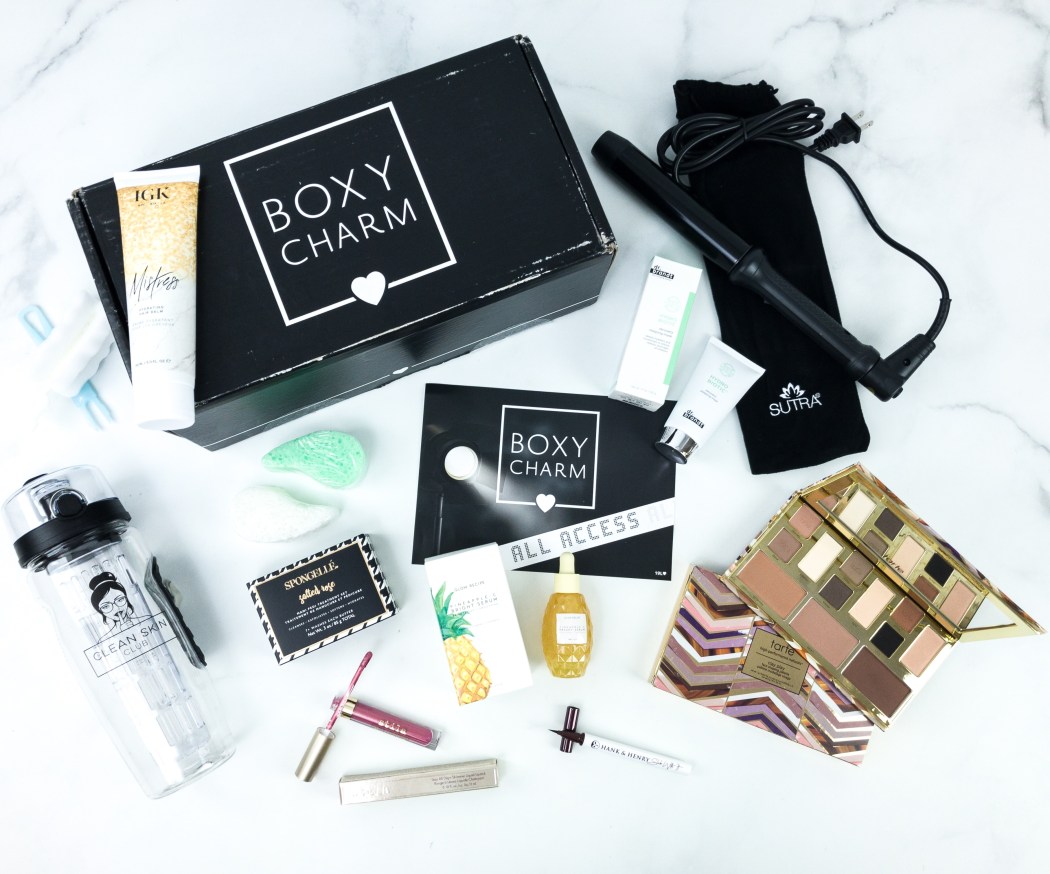 Boxyluxe upgrade means that you are also subscribing to boxy, but you get the extra high end stuff once per quarter. I think this prevents overload. With both of these I can also regift because it's all full size. – Vicky
What you get: BoxyLuxe is an upgrade from the already awesome BOXYCHARM! It can be added to your existing subscription, and you'll get a big box filled with makeup, beauty, and even lifestyle items quarterly in place of your Boxycharm Classic box. Every 3 months, you'll experience additional products worth over $275 plus a few items from the regular box. In the months in between, you'll still be getting the regular box as your monthly splurge!
Hop on over to the BoxyLuxe Reviews page for more information!
Price: Subscription is at $28.99 per quarter, in addition to your BoxyCharm subscription.
---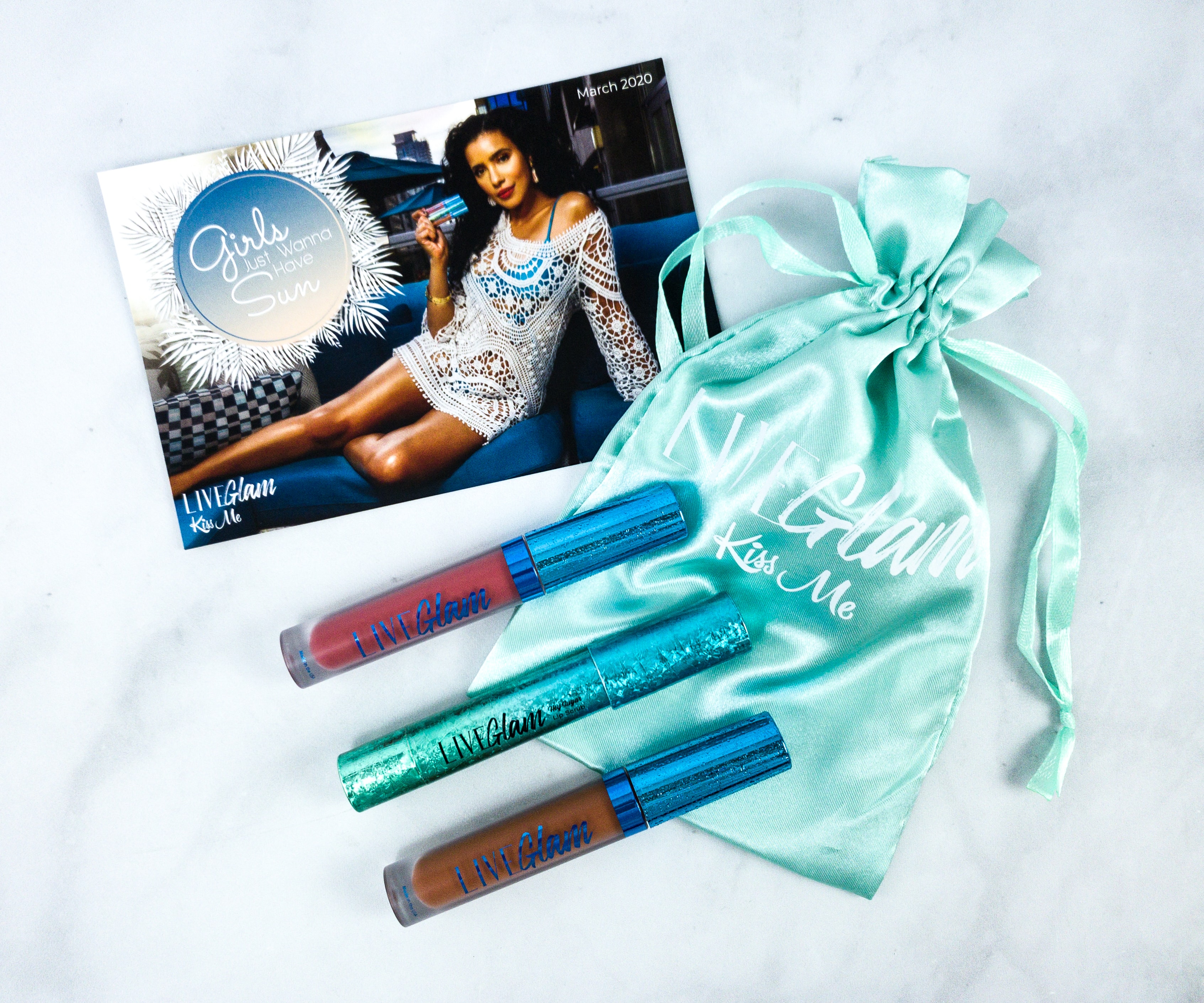 If liquid lippies are your jam this ones great. Even if I don't like one of the shades I am still coming out ahead of my previous monthly habit of buying a pricier single lipstick!! – Sofia G
What you get: Great for lipstick lovers, KissMe Lipstick Club send out 3 lip products that may range from liquid lipsticks to glosses and even lip scrubs! What's great about this box is they let you trade, skip or cancel anytime – giving you the freedom to choose based on how you're feeling that particular month.
To know more, check out KissMe Lipstick Club Reviews!
Price: Boxes start at $19.99 per month.
Deals:
---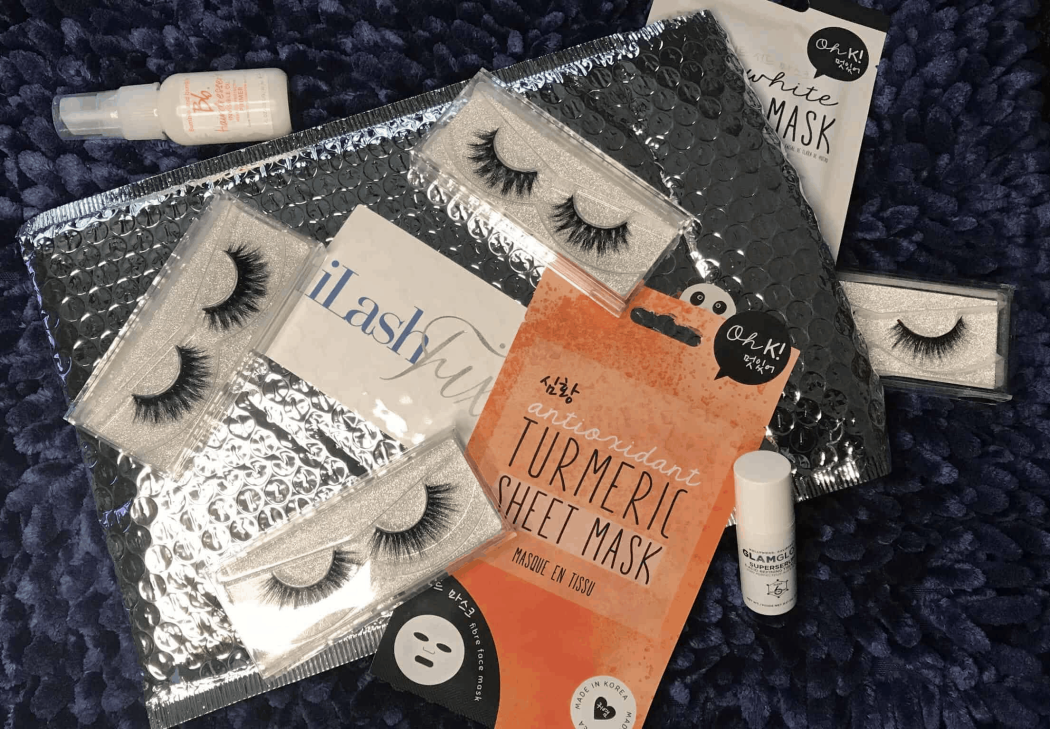 High quality lashes that I can add to my makeup routine. Most months have included a face mask/ sheet mask to add to my skincare routine. Along with lashes you get other Sample size beauty surprises. – Coco

Great intro lashes. Takes the guess work out of which pair to try for beginners. – Camille

Super affordable and she puts a cute gift in there every month – No
What you get: The perfect subscription for lash lovers! iLashFix box sends out up to 6 mink lashes every month plus 1-2 bonus items like lash accessories or beauty samples. Each lash can last you up to 20 uses as long as you take care of it properly. Plus, they randomly select one person each month to get a full-sized surprise!
Price: Subscriptions start at $15 per month.
Deal: Get 15% off your first order! Use coupon code HELLO15.
---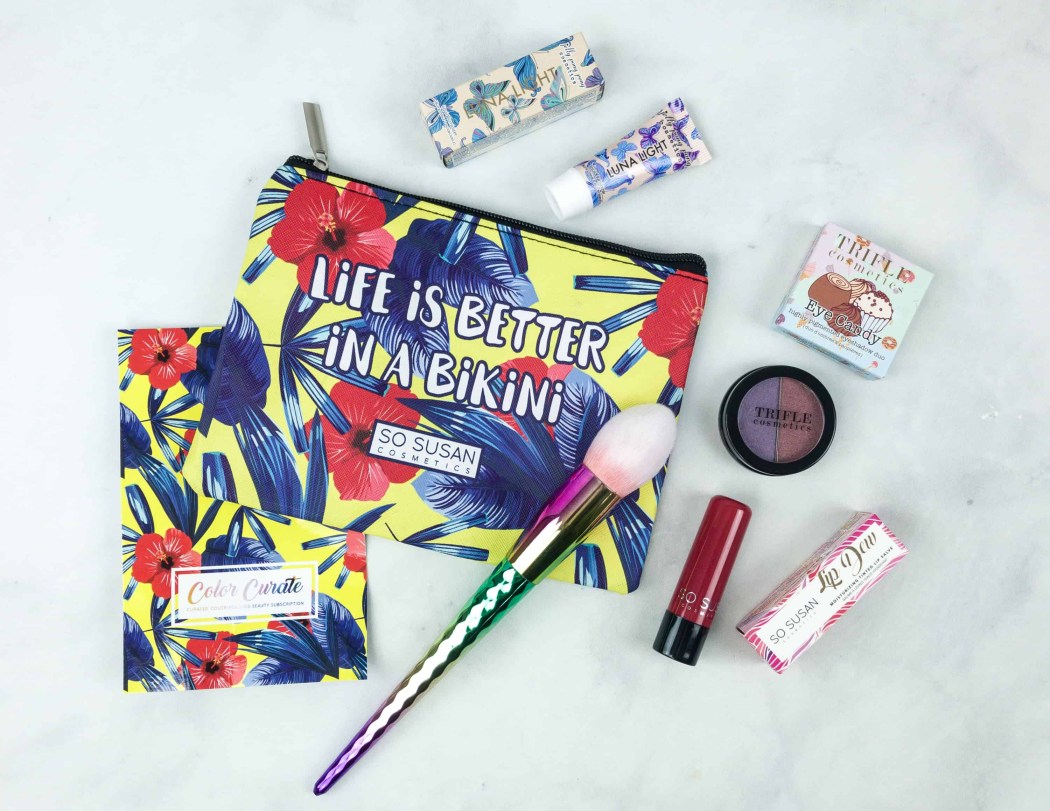 What you get: Subscribers can view the box that will be available for the month so you have the option to push through or skip it! Talk about flexibility! So Susan Color Curate items are absolutely 100% cruelty-free! You get 3 make up items and 2 bonus items per month, one of which is a useful accessory!
Get on the So Susan Color Curate Reviews and see past box contents!
Price: The subscription is $20.95 per month.
---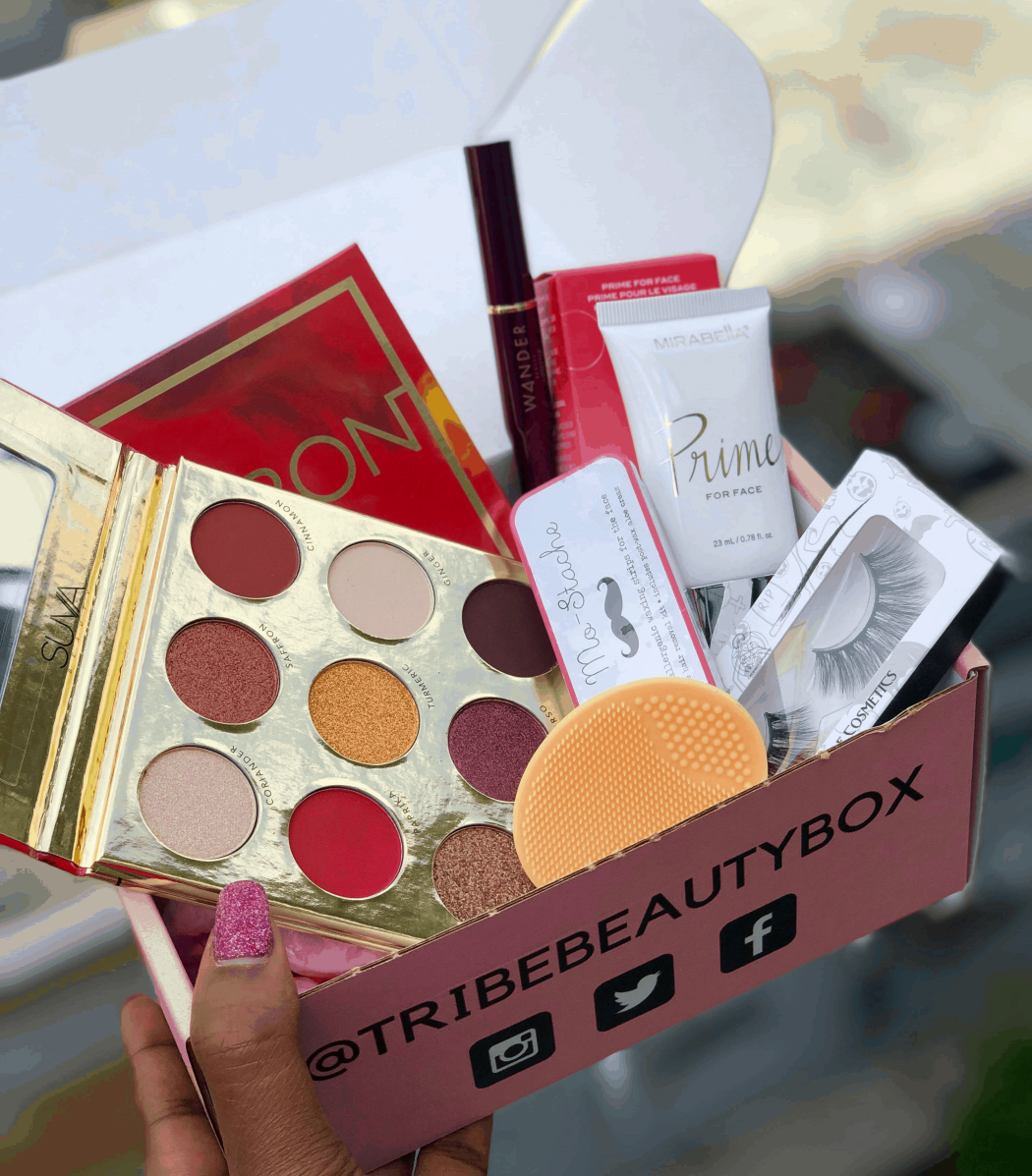 Tribe has trendier brands and it also trends younger than many of the other beauty subscriptions, so I think it's the BEST!! – Cathy
What you get: Tribe Beauty Box is a great box for any makeup enthusiast, this subscription sends 5 full-sized products bi-monthly, which may include picks from trendy, indie, and up-and-coming makeup and beauty brands. What's great is that at least 2 of the items are from female-owned brands!
Price: Each box is $34.99, shipped bi-monthly.
Deal: Get 10% off your first order! Use coupon code HS10.
---
Note: The box was voted onto the list but has Closed.
If you like beauty products sold at Sephora you will like this box. No weird off brands here. – Imani

I love how this is truly a sampling experience! The cost is very small to help me discover new goodies and I like the play pass for points and discounts. – Anna
What you get: They always send a box full of Sephora deluxe-sized samples! Carefully hand-picked based on the subscriber's profiles, these items are definitely a hit. Play! by Sephora comes with a reusable and resealable pouch that you can use to store your makeup, as well as coupons you can use when you visit in-store.
Read Play! by Sephora Reviews for more details!
Price: A subscription is $10 a month.
---
That's your list for 2020's Best Makeup Subscription Boxes! Which are you going to try?
If you're looking for even more subscriptions, make sure to check out all the readers' choices for the best subscription boxes in every category!
Say Hello to More Subscriptions with Makeup!
Find more makeup options in these lists: