Makeup subscription boxes are a true beauty lover's dream come true, providing a unique and exciting way to discover new makeup products and makeup trends without ever having to leave your home. With a monthly or seasonal subscription, you'll receive a selection of makeup items that range from well-pigmented lipsticks to stunning eyeshadow palettes and more. Some makeup subscriptions offer the option to personalize your box based on your preferences and needs, while others provide an expert-curated selection of high-quality makeup items.
Show More (6 items)
With a makeup subscription box, you'll always have something to look forward to – think of it as a surprise gift that arrives right at your doorstep. With new and different products to try out, you'll never get bored with your makeup routine. This makes subscription boxes an excellent option for both makeup newbies and seasoned pros alike. If you're new to the world of makeup, subscription boxes offer a low-risk way to experiment with different looks and products, without having to spend a fortune on full-sized items. For those who are already makeup pros, subscription boxes offer a way to keep their collection fresh and exciting, with new products and trends to try out regularly.
Check out our full selection of the best subscription boxes for makeup! These boxes provide a fun and easy way to build up your makeup arsenal and also make great gifts for your friends and fellow makeup enthusiasts. Unbox the makeup of your dreams with the best subscription boxes available today.
The Best Makeup Subscription Boxes For Full Glam!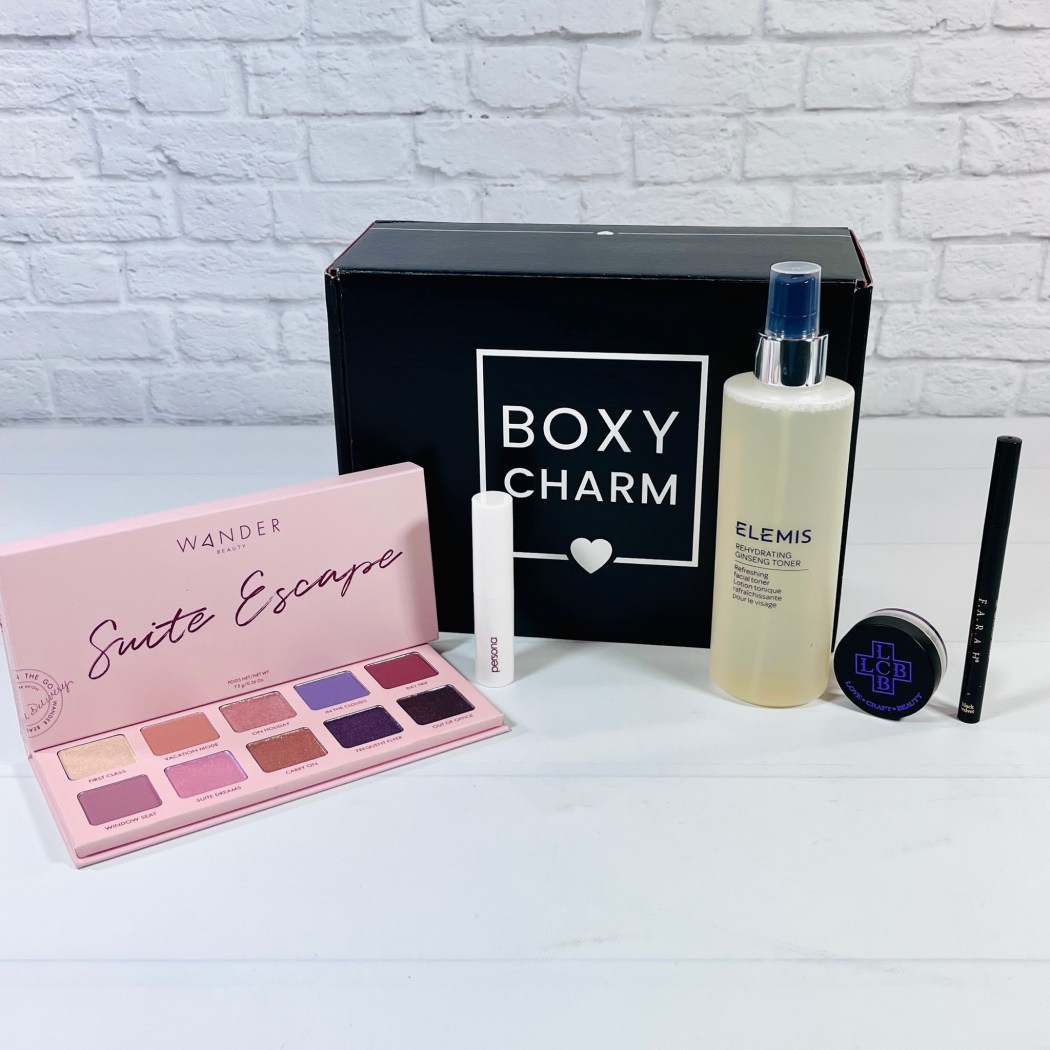 Image from: our review
Packed with 5 full-sized items each month, BOXYCHARM by Ipsy provides great value for your money! Each box is personalized for you, and you get to choose 3 of your items while the rest are Power Picks a.k.a. superstar products or brands that give you great value for money. They send a nice selection of beauty and skincare products, as well as hair care, nail care, and fragrances. You get a complete package without paying the full price! It's a good box for beginners or professionals and those who love to experiment with beauty products.
Deal: Get FREE month of Refreshments when you subscribe – that's up to $15 value!  Deal applies automatically, just visit and subscribe. FYI, Refreshments is an add-on subscription to your Ipsy membership. Must cancel after trial if you don't want to be charged.
---
Image from: our review
Allure Beauty Box treats every beauty enthusiast with expert-approved beauty products from both luxury and indie brands with up to $100 in value every month! Each box includes six or more top-trending makeup and beauty items (with at least three full-sized). Sometimes, they include a bonus product or two from a mass brand as a gift. There's also a mini-magazine with tips and product reviews, as well as exclusive offers that you can definitely take advantage of!
Deal: Get a FREE new member bonus item with your first box! Deal applies automatically, just visit and subscribe.
---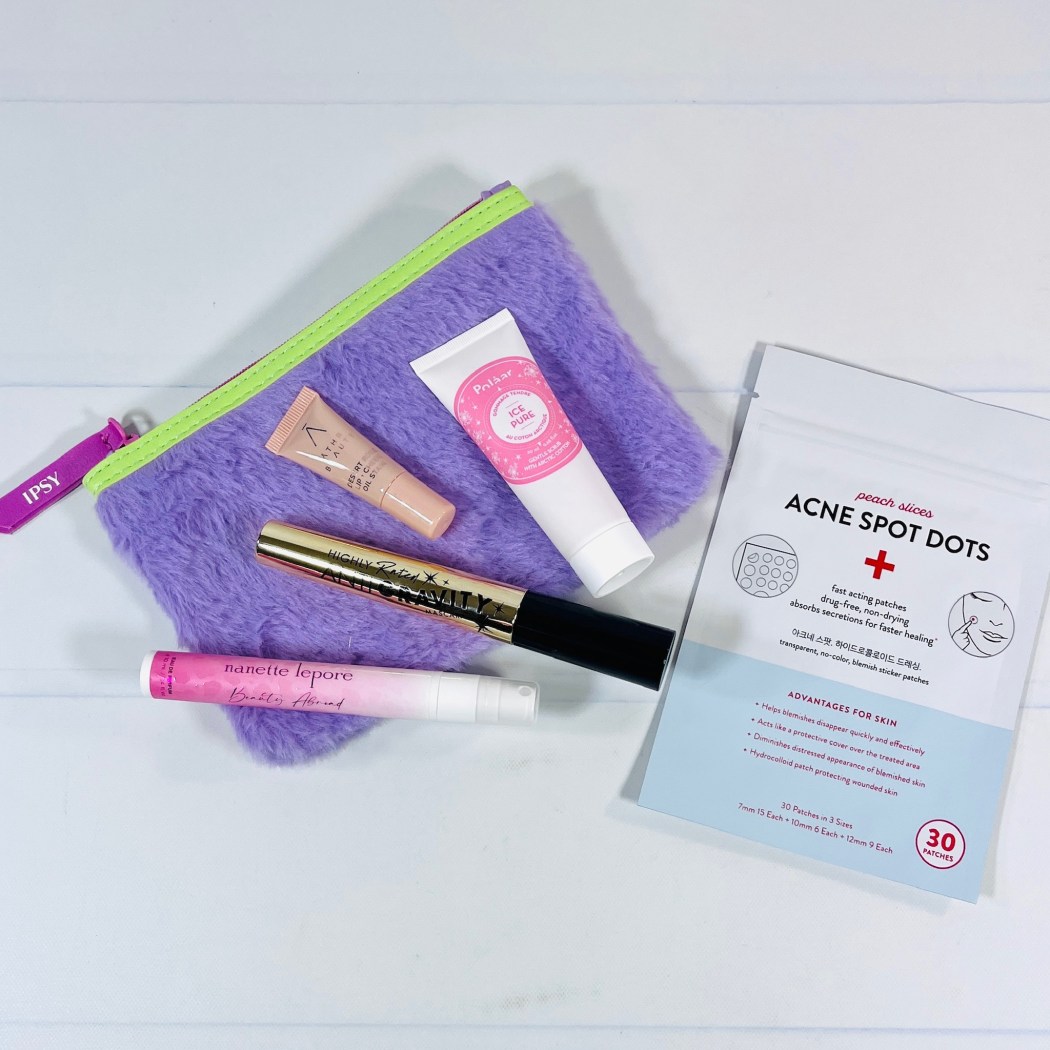 Image from: our review
You can never go wrong with Ipsy Glam Bag! It contains a great variety of personalized and deluxe samples that you get for only a fraction of the price compared to buying them at retail – at least one of them will be a Power Pick or a superstar product chosen by their team of experts, and one will be your own pick. What's great is that they also include a cute pouch for each shipment to store your monthly loot! There's a Beauty Quiz you need to fill out when signing up, which will help them determine which products suit you best.
Deal: Get FREE month of Refreshments when you subscribe to any Ipsy subscription – that's up to $15 value!  Deal applies automatically, just visit and subscribe. FYI, Refreshments is an add-on subscription to your Ipsy membership. Must cancel after trial if you don't want to be charged.
---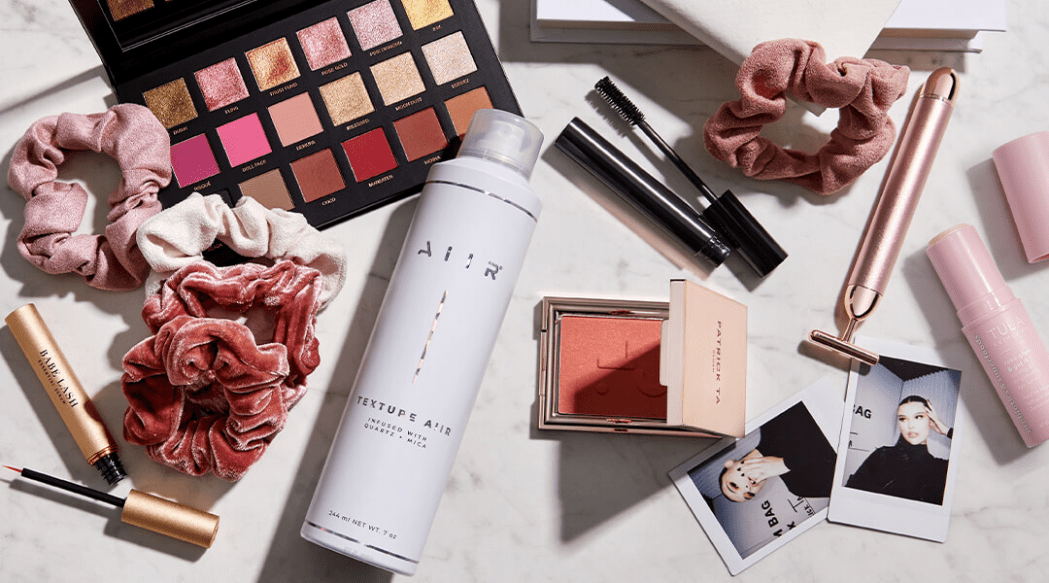 Image from: Icon Box
Icon Box is one of the newest and hottest beauty boxes, a quarterly upgrade for Glam Bag and BoxyCharm members. Two of the biggest beauty boxes have merged and created this amazing quarterly beauty upgrade for all the beauty junkies who want superstar products and great value for money! It replaces your monthly box every three months (February, May, August, and November), and it's packed with 8 full-size products from the best-loved, most wanted brands, put together by a mega celeb. Subscribers can pick 3 items from a personalized assortment to include in their beauty stash, and the rest are Power Picks by beauty experts!
---
Image from: our review
Packed with all the goodness inside, Kinder Beauty Box is your destination when it comes to clean beauty products. This subscription focuses on giving solutions to skin woes by sending up to $165 worth of hand-picked vegan and cruelty-free products ranging from makeup, skincare, haircare, and accessories every month! Each box includes at least two full-sized products to make sure you have enough for the entire month. Some of the brands they featured were Andalou Naturals, 100% Pure, INIKA Organics, Franklin & Whitman, and more.
Deal: Get $5 off your first box! Use coupon code HELLO5.
---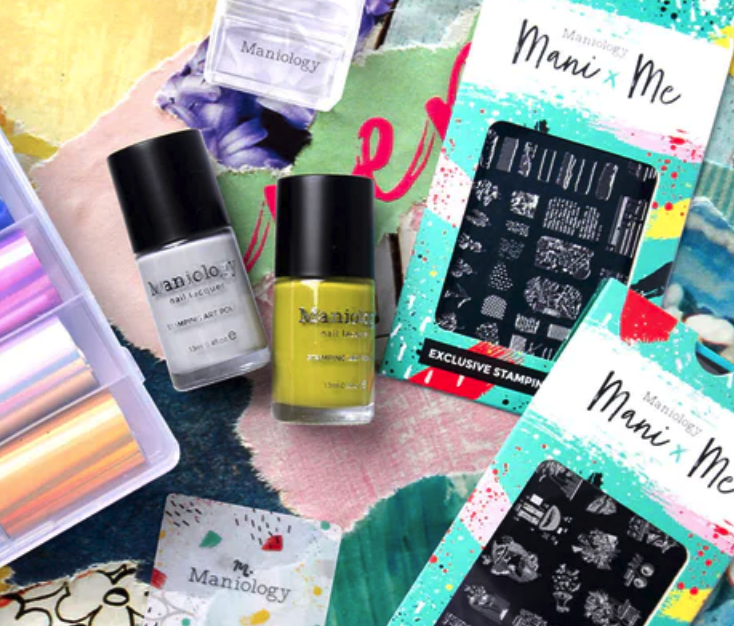 Image from: Maniology Mani x Me Box
Maniology Mani x Me Box is curated to help you create salon-quality mani at home! This monthly subscription sends a box full of unique nail products to help you unleash and express your unique style. With stamping plates, nail art foils, and beautiful nail makeup or, in simple terms — polishes, you can easily DIY nails at home. It also comes with tutorials to guide you in recreating the looks, and it ships free too! There are also more perks awaiting subscribers, like 10% off all Maniology orders, exclusive access to past boxes, and more!
Deal: Get 10% off your first Maniology shop order! Use coupon code HELLOSUB.
---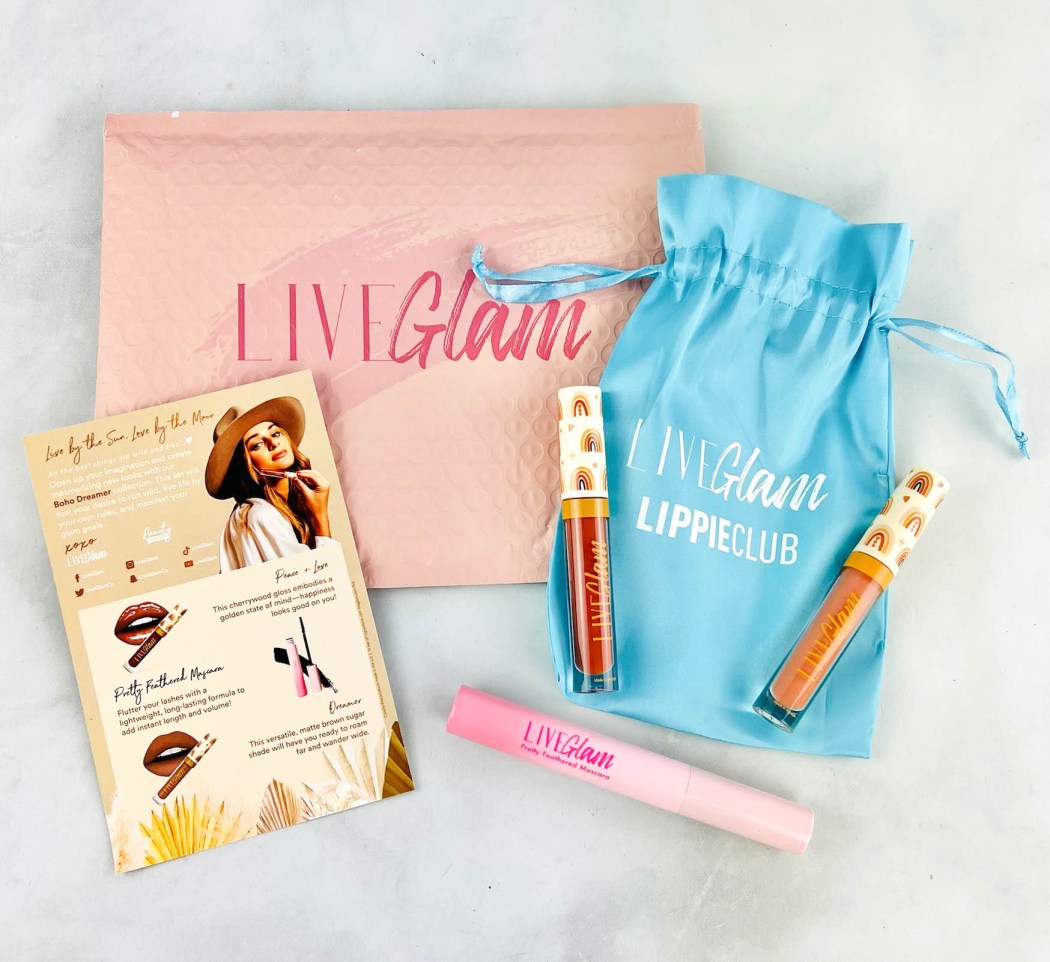 Image from: our review
LiveGlam Club is your one-stop glam shop! This subscription combines all three LiveGlam clubs for the price of one! It offers skin-loving beauty finds, including your favorite lippies, dashing beauty palettes, makeup tools, and more. Every month, they release new themed collections that you'll love from the get-go, like Festival Faves, Eiffel In Love, Boho Dreamer, and more. Boxes have a guaranteed retail value of $30+, which is definitely more than the price of the subscription. Plus, everything is shipped straight to your door hassle-free!
Deals:
Pick a FREE brush or lippie with any subscription plan during the sign up process!  Deal applies automatically, just visit and subscribe.
Save 10% in the LiveGlam shop! Use coupon code HELLOBOXES.
---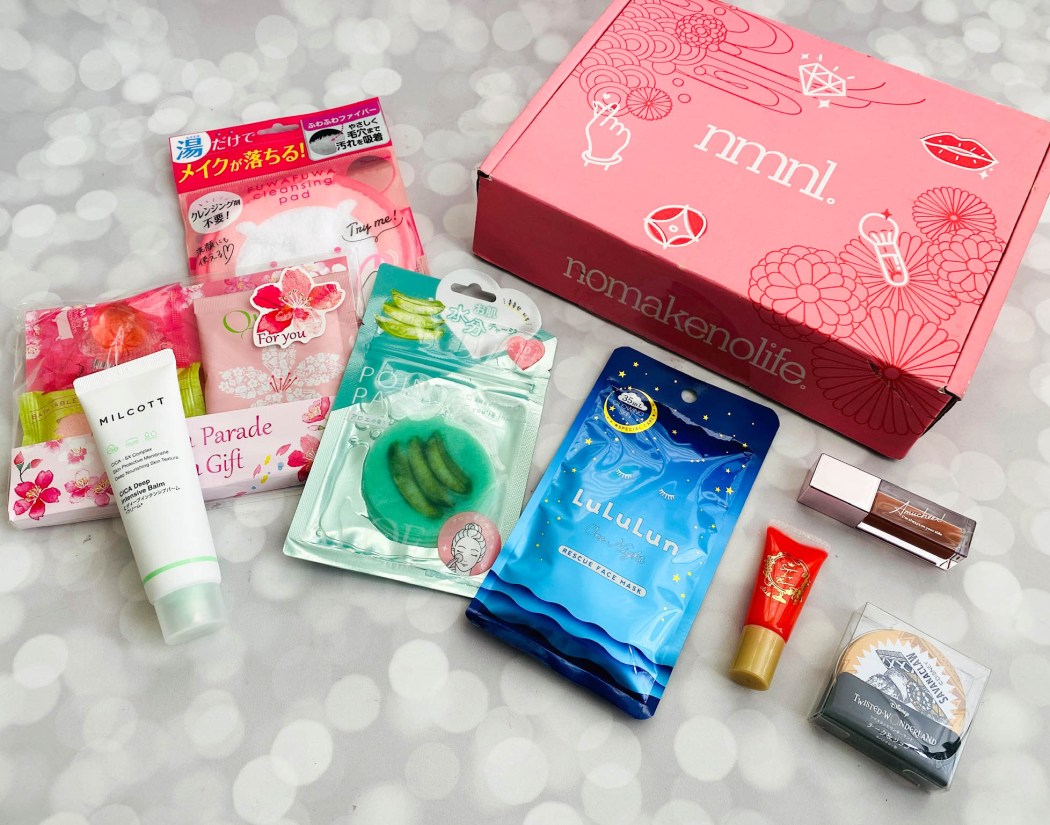 Image from: our review
If you're looking for J-beauty and K-beauty products to add to your routine, nmnl is for you! It is a monthly beauty box that comes with 8-9 genuine, high-quality Korean and Japanese items and more, chosen by their in-house beauty consultant. These beauty goodies come from trusted brands like Etude House, Tony Moly, Innisfree, Canmake Tokyo, DHC, and Dolly Wink. With this subscription, you'll get your hands on unique and exclusive Asian cosmetics, plus happiness guaranteed!
Deal: Check the latest nmnl spoilers to get the latest code! Use this link to get the deal.
---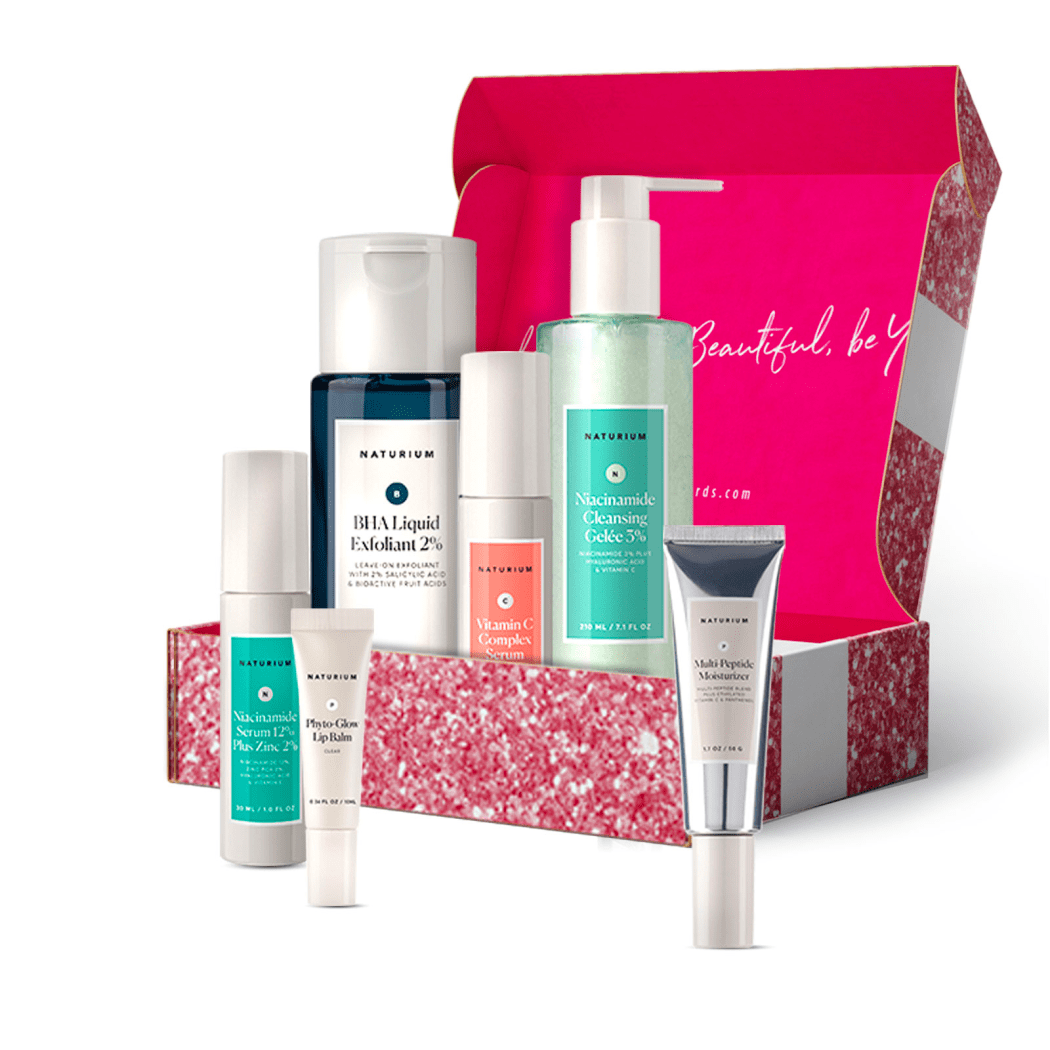 Image from: AIA Beauty Bundle
AIA Beauty Bundle is all about giving beauty enthusiasts the best of makeup, hair, and skin care products in just one box! This subscription serves as your gateway to try some of the influencer-loved and approved items. Every month, a curated collection of at least six full-size beauty products is conveniently sent to your door, shipped free! Everything is put together by an influencer and valued at over $100, which is almost triple the subscription price! Past featured brands include MAC, Colourpop, First Aid Beauty, and Glow Recipe.
---
Image from: How to Be a Readhead
A box empowering every redhead – that's what this subscription is! How to Be a Redhead offers you the best and most unique beauty finds to help you feel more confident to rock your beauty. The Deluxe H2BAR box includes 10+ full-sized 100% redhead-friendly products, all handpicked by the owners! It ships every three months, and you'll get to enjoy a value of $250+ with every shipment. It is a fantastic box to help you flaunt your natural redhead beauty. Not to mention, everything is clean beauty, cruelty-free, paraben-free, and vegan!
---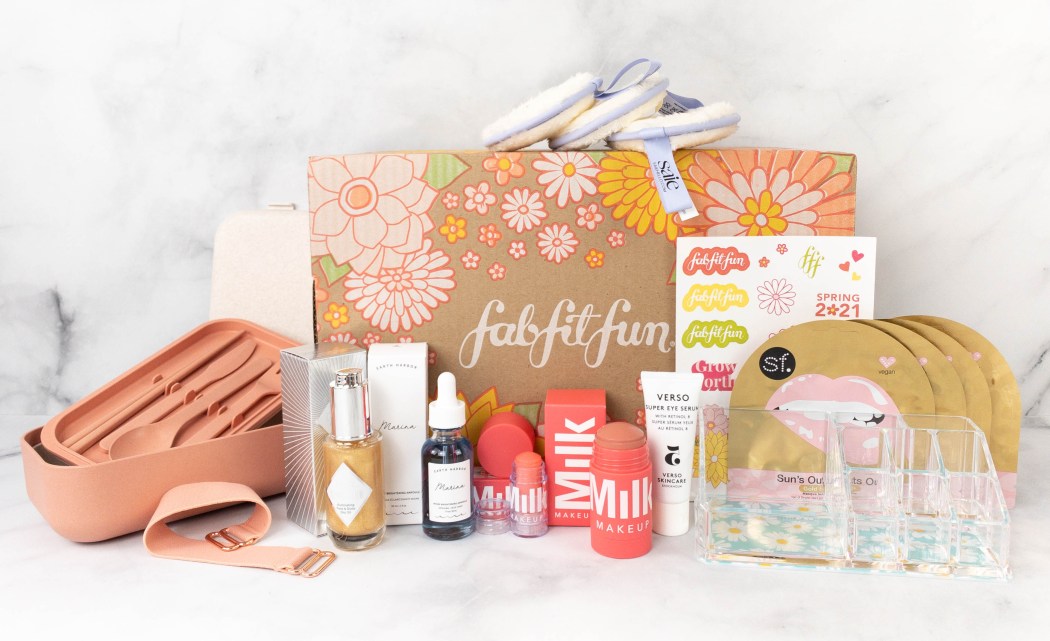 Image from: our review
FabFitFun makes every woman go gaga over its curation! This VIP subscription sends out products that will help you feel good inside and out, and of course, that includes makeup! From luxurious palettes to makeup tools, you can use the choice process to get something to help you create pretty & radiant looks and glam up for all occasions. Boxes are curated quarterly, and you're also likely to get makeup products that match the current season's trends from brands you love, like Fenty Beauty, Luxie, Glossier, NARS, and more!
Deal: Take $10 off your first box. Use coupon code FAB10.
---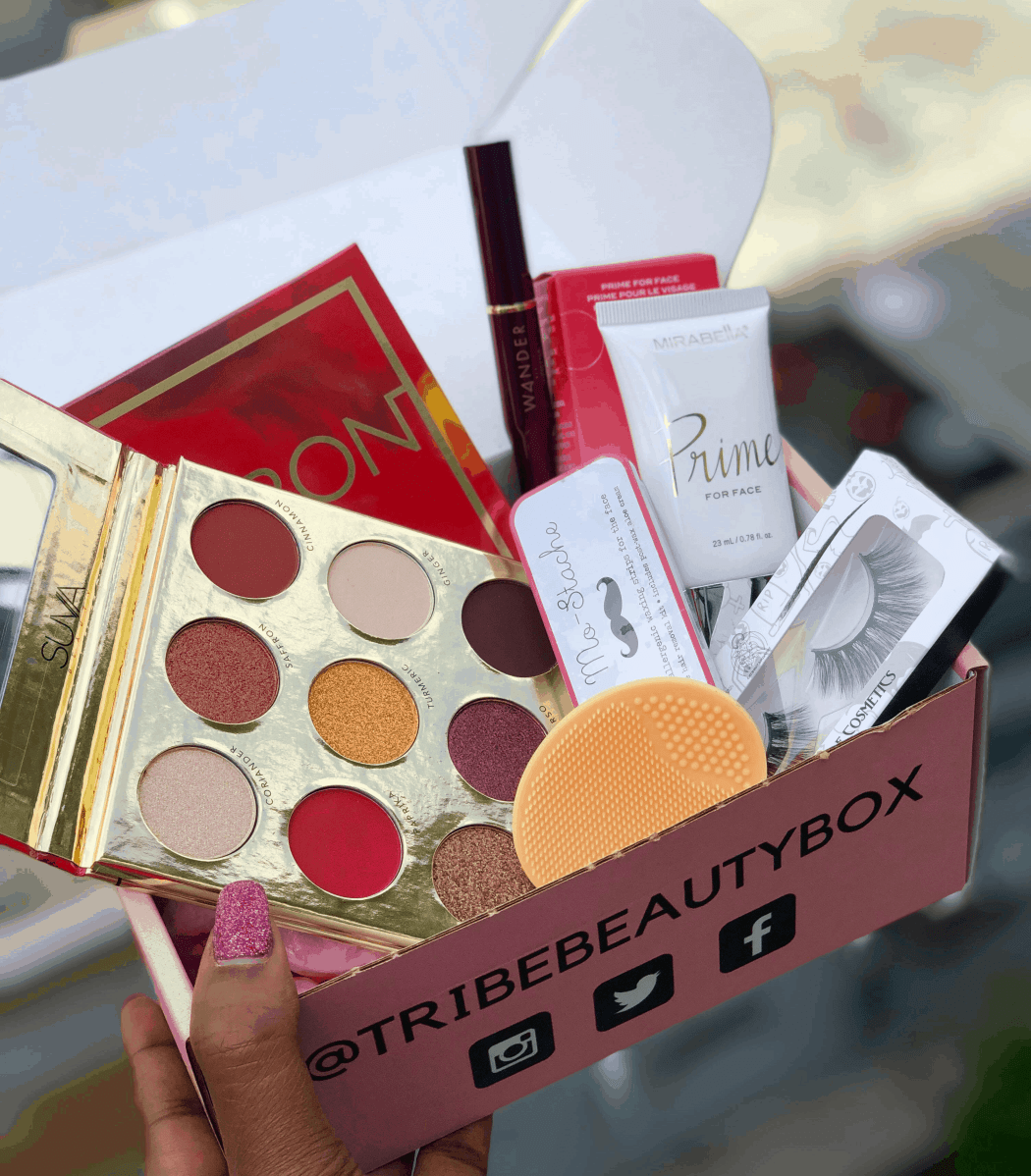 Image from: Tribe Beauty Box
Tribe Beauty Box is a great box for any makeup enthusiast! This bi-monthly subscription sends a balanced mix of 5+ full-sized products worth over $125. Items may include picks from trendy, indie, and up-and-coming makeup and beauty brands, ranging from face products to skin prep and eye products to lip products and beauty tools. It allows you to discover the best of indie beauty without searching far! What's great is the boxes only include cruelty-free products, and at least 4 of these items are from female-owned brands!
Deal: Get 10% off your first box! Use coupon code HELLO.
---
That's our list of 2023's Best Makeup Subscription Boxes!
If you're looking for more subscriptions, be sure to check out our list of all the best subscription boxes in every category!