LEGOs have captivated the hearts of both kids and adults alike. There's a certain thrill in connecting those tiny bricks, piece by piece, and witnessing the creation of something truly extraordinary. Thanks to subscription boxes, you can now have quality LEGOs conveniently delivered to your doorstep every month, making the brick-building experience more accessible and exciting than ever before!
With LEGO subscription boxes, you'll have all sorts of cool things to build and awesome sets to play with. These subscriptions send you everything LEGO, and sometimes they even add fun surprises! Some boxes come with specific sets, making it easy to create and play with scenes you love the most.
If you enjoy building with blocks and bricks and love being creative, our list of the best LEGO subscription boxes is just for you. It includes LEGO boxes for both kids and adults, offering everything from vehicles and buildings to popular franchises like Marvel, Star Wars, and DC. Unleash your creativity as we present the top subscription boxes for LEGO lovers!
The Best LEGO Subscription Boxes!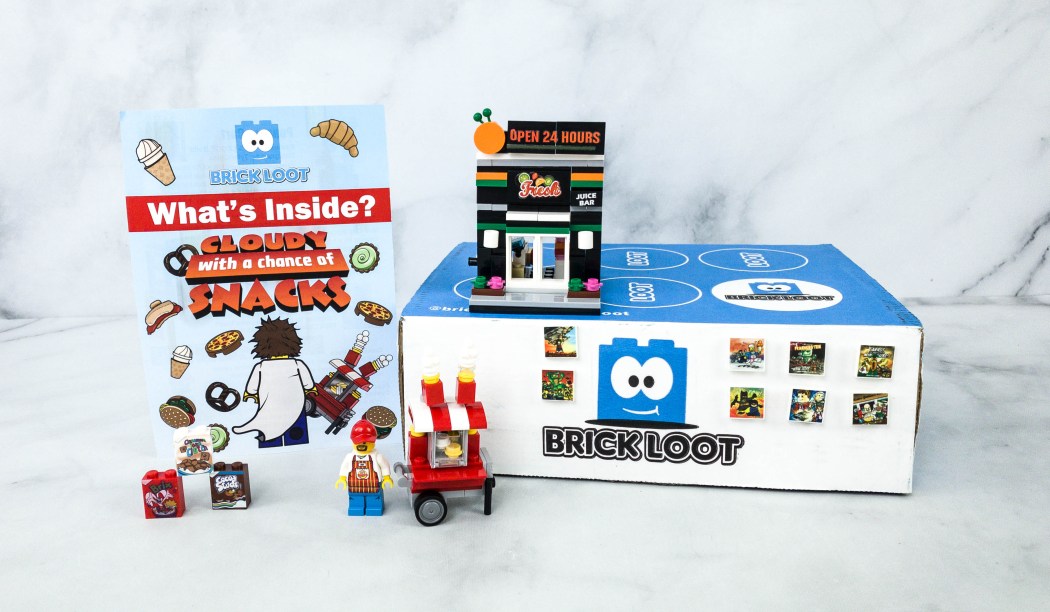 Image from: our review
Why We Love It: Take your time into building bricks you can play and display! Brick Loot is a subscription box perfect for all LEGO fanatics. It offers LEGO and brick-related items that you can put together to create wholesome figures and mini buildings inspired by your favorite fandoms! Items vary each month, so be prepared to be surprised! Each box contains 4-8 unique and never-before-seen items, handpicked by their LEGO-loving team. Get your hands with the newest brick items before they hit the market!
Deal: Get 15% off on your subscription! Use coupon code Hello15.
---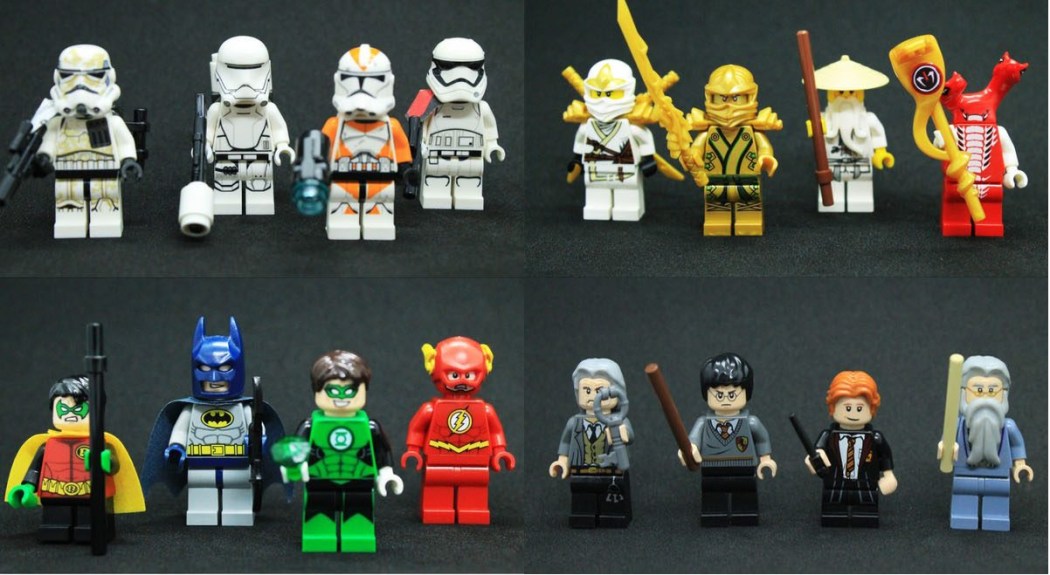 Image from: brickohaulic
Why We Love It: Experience fun LEGO unboxing as you open your brickohaulic subscription box. If you're fond of minifigs and loves collecting them, then this subscription is for you! They send out premium quality Minifigures with complete accessories each month to subscribers' doors with the element of surprise! You can choose from 5 boxes they offer: One Theme Each Month, Star Wars Box, Super Heroes Box, Ninjago Box, and Harry Potter Box. Each shipment will give you 4 LEGO Minifigures that have a total value of more than what you've paid for!
---
Image from: our review
Why We Love It: Babacorn-Bricks Box is your monthly brick fix! This subscription is made with LEGO lovers in mind, and that's why each themed box they send is filled to the brim with LEGO and brick-themed fun items! It includes at least 10 items such as genuine LEGO Minifigures, sets, accessories, stickers, and more with one item that's specially chosen for you! Plus, a copy of their exclusive mini-comic with games, activities, and fun facts! Past themes include Outer Space, Back to School, Animal Antic, Rainbows, and more!
---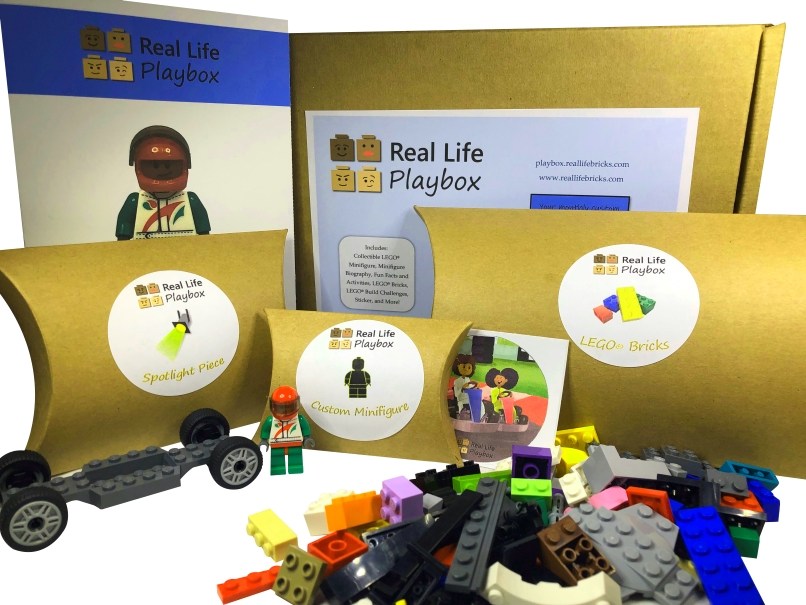 Image from: Real Life Bricks Playbox
Why We Love It: Real Life Bricks Playbox offers Minifigures that are based in the real world. This subscription helps build compassion and self-esteem, unleash creativity and imagination and cultivate engineering skills. Choose from their subscription boxes: The Architect Playbox, The Engineer Playbox, or Engineer Lite. Each box includes exclusive collectible Minifigures that you can customize to make them racially/ethnically diverse and a themed educational minifig biography, which introduces different locations, careers, and modes of living across the globe. It also includes an activity booklet related to the theme!
---
Brick by brick, we've explored the wonderful world of LEGO subscription boxes, fellow LEGO enthusiasts! We hope this list has provided you with valuable insights and recommendations to satisfy your LEGO-loving heart. At Hello Subscription, we've reviewed numerous subscriptions, carefully considering factors such as price, subscription value, customer service, and shipping costs to bring you a curated selection of the best LEGO subscription boxes.
Methodology: How we selected the best LEGO subscriptions
Our methodology involved an in-depth review of various LEGO subscription boxes, taking into consideration the following factors:
LEGO Content: We focused on boxes that offer authentic LEGO products, including LEGO sets, minifigures, accessories, and exclusive items. We looked for boxes that provide a wide range of LEGO themes and sets, ensuring a diverse and exciting LEGO experience.
Customization Options: We considered subscription boxes that offer customization options, allowing LEGO enthusiasts to tailor their boxes based on their preferred themes, interests, and building level. This ensures that subscribers receive LEGO products that align with their unique preferences, making the experience more personalized and enjoyable.
Value for Money: We carefully assessed the overall value for money of each subscription box, taking into account the cost of the box compared to the retail value of the LEGO products included. We prioritized boxes that offer a good balance between the cost of the subscription and the value of the LEGO items received, ensuring subscribers get the most bang for their brick!
FAQs
As you embark on your LEGO subscription box journey, you may have some questions. Here are answers to some common FAQs:
Q: Are LEGO subscription boxes suitable for all ages?
A: LEGO subscription boxes are designed for LEGO enthusiasts of all ages, including kids, teens, and adults. However, it's important to check each box's recommended age range and content to ensure it's appropriate for your specific age group.
Q: Can I customize the LEGO sets in the subscription box?
A: Many LEGO subscription boxes offer customization options, allowing you to tailor the contents of the box based on your preferred LEGO themes or interests. Be sure to check the customization options offered by each box to find the perfect fit for your LEGO building adventures.
Q: How do I choose the right LEGO subscription box for me?
A: Consider your LEGO interests, building level, and budget when choosing a LEGO subscription box. Look for boxes that offer LEGO products that align with your unique preferences, provide customization options, and offer good value for money.
In conclusion, LEGO subscription boxes are a fantastic way to indulge in your love for LEGO and receive exciting LEGO products delivered to your door every month. With the selection of boxes curated in this list, you can confidently choose a LEGO subscription box that will inspire your creativity and fuel your passion for building with bricks. Happy building, fellow brick enthusiasts!
And that's our list of the best LEGO subscription boxes!
There are more subscriptions on our complete list of the best subscription boxes in every category!