Stickers can be used for decoration or functional purposes. It often represents emotions and messages, too. They come in different designs, sizes, patterns, materials, and a lot of colors! These sticker sheets are often printed on paper, plastic, or vinyl. It can also be in the form of matte, laminated, or glossy ones.
Spice up your planners, scrapbooks, postcards, notebooks, and more with fun and exciting stickers that you can get through sticker subscription boxes. There are different sticker designs, some of which are cute, vintage, florals, foods, and a lot more! Some stickers can also be puffy, embossed, or holographic, while others are shiny, glittery, and rub-on. Some even have foil accents in them! Not only kids can enjoy the fun of peeling and sticking stickers, but also adults.
Start the fun with the best sticker subscription boxes that all ages can enjoy. It can also be the best gift for sticker lovers too!
The Best Sticker Subscription Boxes!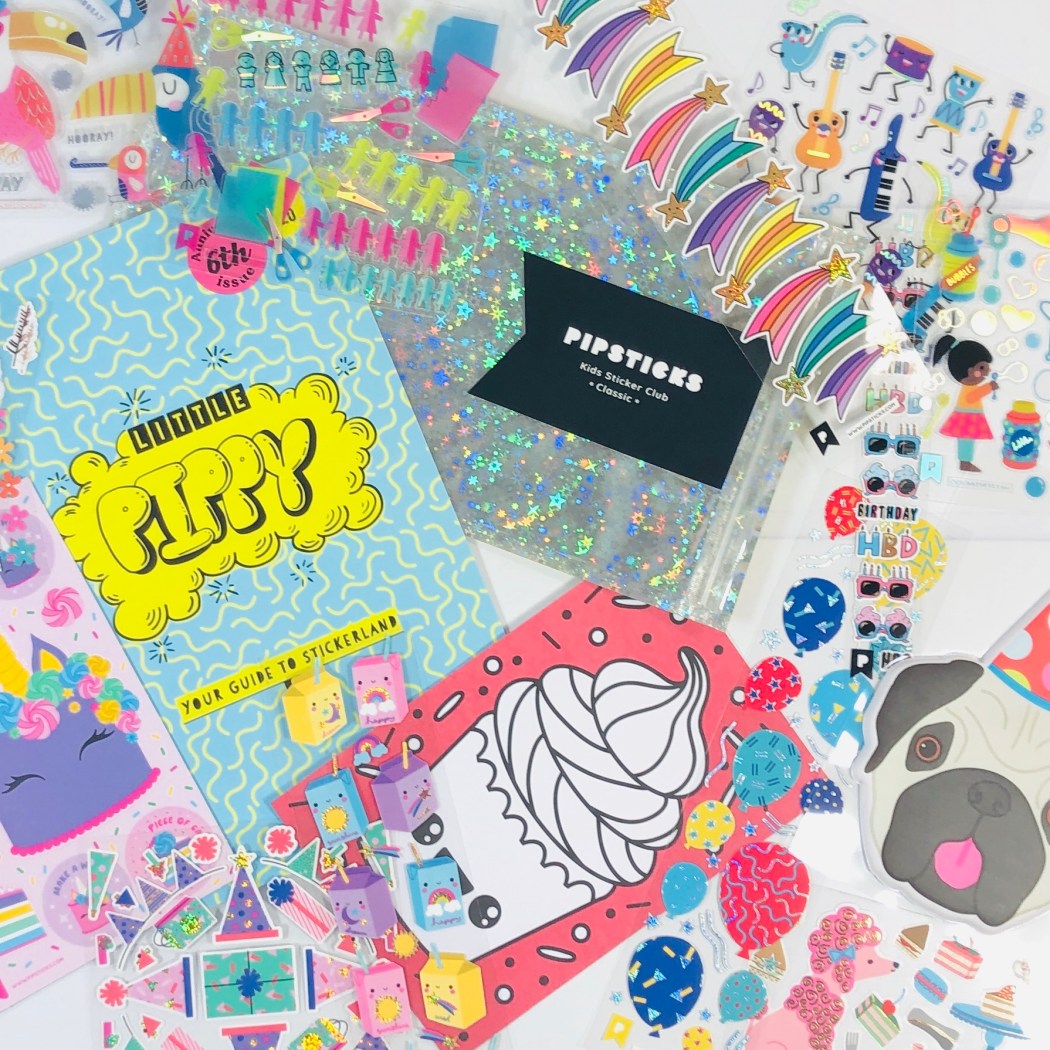 Image from: our review
Why We Love It: Stickers are not just for kids, and Pipsticks know that! They offer a variety of cool and cute stickers every month. Each box includes 7-15 fun sticker sheets depending on your chosen plan. It also comes with a paper goodie or coloring postcard, a reusable holographic pouch, and a Pippy zine or activity booklet. As a subscriber, you'll get 5% off all online store purchases and access to their VIP Subscriber FB Group. Join Pro Classic, Pro Petite, Kids Classic, or Kids Petite.
See all our Pipsticks review to find out more about this box.
Price: Choose from their 4 subscription options: Pro Club Classic- $17.95 ;Pro Club Petite $11.95 ;Kids Club Classic $17.95 and Kids Club Petite $11.95.
Deal: Save $5 on your subscription! Use coupon code FRIENDSROCK.
---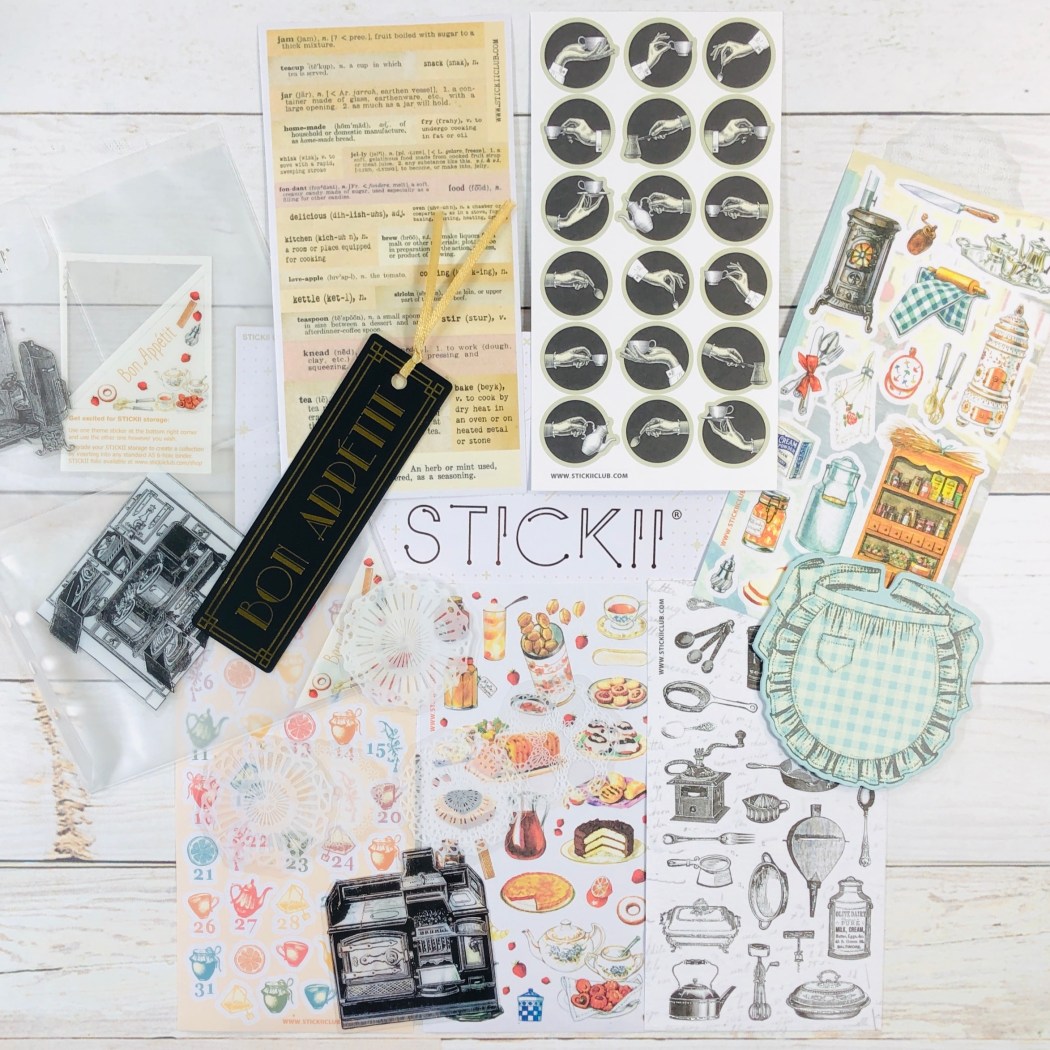 Image from: our review
Why We Love It: Get stickers that fit your style, mood, and personality. Stickii is a monthly sticker subscription designed for all crafters of any age! They offer a variety of sticker sets that one can truly enjoy. They often collaborate with indie artists to give you unique designs. Every sticker packs are different, so be sure to choose the style that you want – Cute, Vintage, Pop. Each box is curated based on a monthly theme and contains 6+ sticker sheets, a Stickii storage insert, and 3 stationery items. As a member, you'll get member perks in their shop plus early access to new releases. They also give back by providing sponsorships, prizes for fundraisers, and donations to different organizations.
Visit our Stickii reviews to see beautiful sticker designs.
Price: Monthly Stickii Sticker Subscription is $10.
---
Image from: our review
Why We Love It: Snail Mail Sticker Club is a monthly sticker subscription that delivers over 10 various sized sticker sheets. Each box also includes a postcard (frame it or gift it), two lovely affirmation cards, and lots of fun surprises along the way! Join the club and discover lots of unique and fun stickers every month. You'll also get 10% off all purchases in the sticker shop! Brighten your day with sticker packs that all ages can enjoy.
Read our Snail Mail Sticker Club reviews for more information.
Price: Monthly Subscription is $11.32 usd ($15.95 cad)
Deal: Get 20% off your first monthly subscription box! Use coupon code HELLO20.
---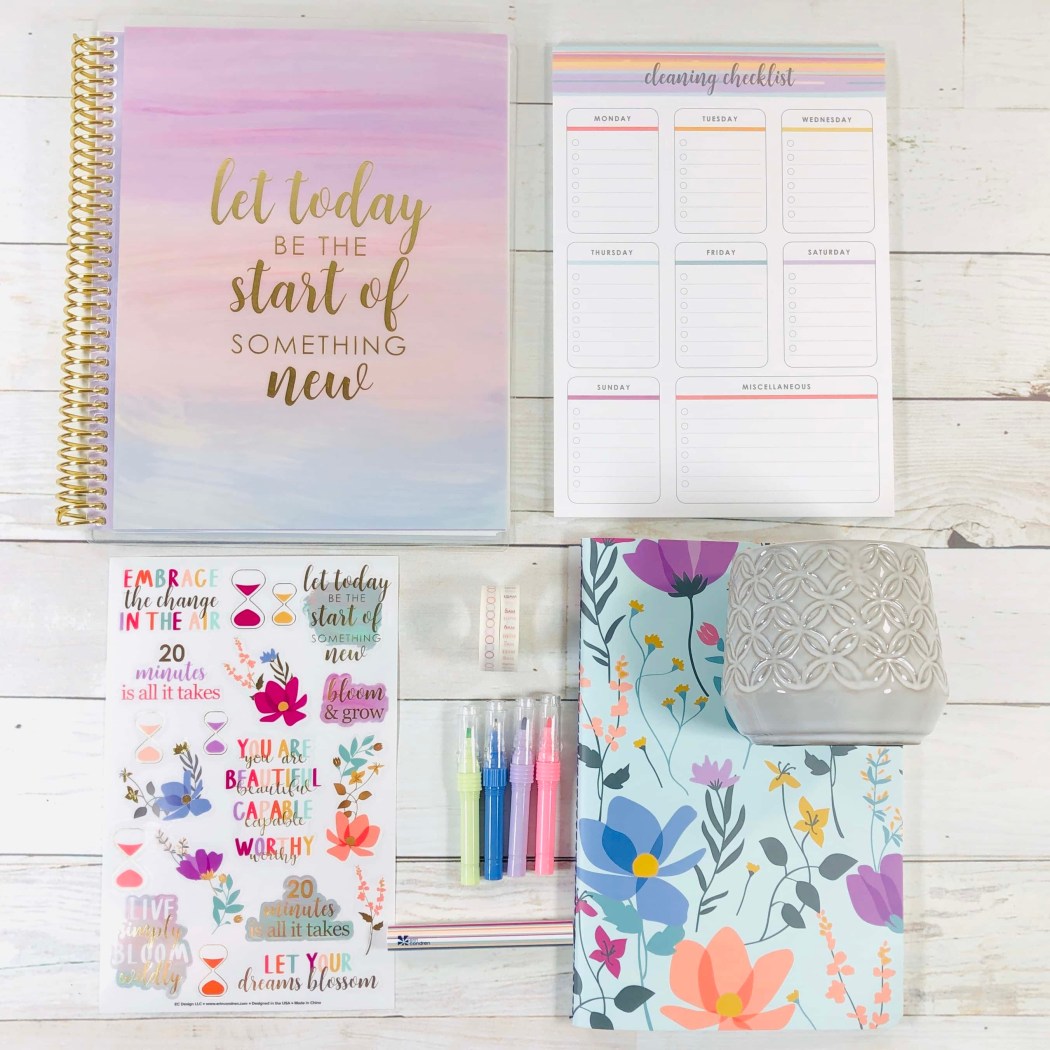 Image from: our review
Why We Love It: Receive stickers directly at your door each quarter with Erin Condren Sticker Club. They offer exclusive and sneak peek stickers with free shipping that gives you the most stylish way to keep up with your plans! Each box is seasonally-themed and includes at least 6 sheets of stickers. Sticker sheets are a mix of functional, seasonal & inspirational, and unique & stunning stickers. You can save 15% when you subscribe for the full year or split your payments into four quarterly installments. They also donate to support causes that reflect their core values like research for childhood cancer, classrooms in need, down syndrome awareness, and more!
Check out our Erin Condren Sticker Club reviews to learn more about this subscription.
Price: Subscription is $16.50 Quarterly and $56 Annually (save 15%)
---
Image from: our review
Why We Love It: Feel uniquely awesome using the stickers inside the Sticker Savages subscription box. It contains 10 limited edition waterproof most and truly savage stickers submitted by their collaborating Instagram artists around the globe. These designs are Sticker Savage exclusive and only printed for their box. They also give back by donating 10% of profits to help fight climate change.
If you want to see the unique stickers they've sent us, read our Sticker Savages reviews on this page.
Price: Monthly Sticker Savages Box $11.90.
Deal: Get 10% off your first box! Use coupon code HELLO.
---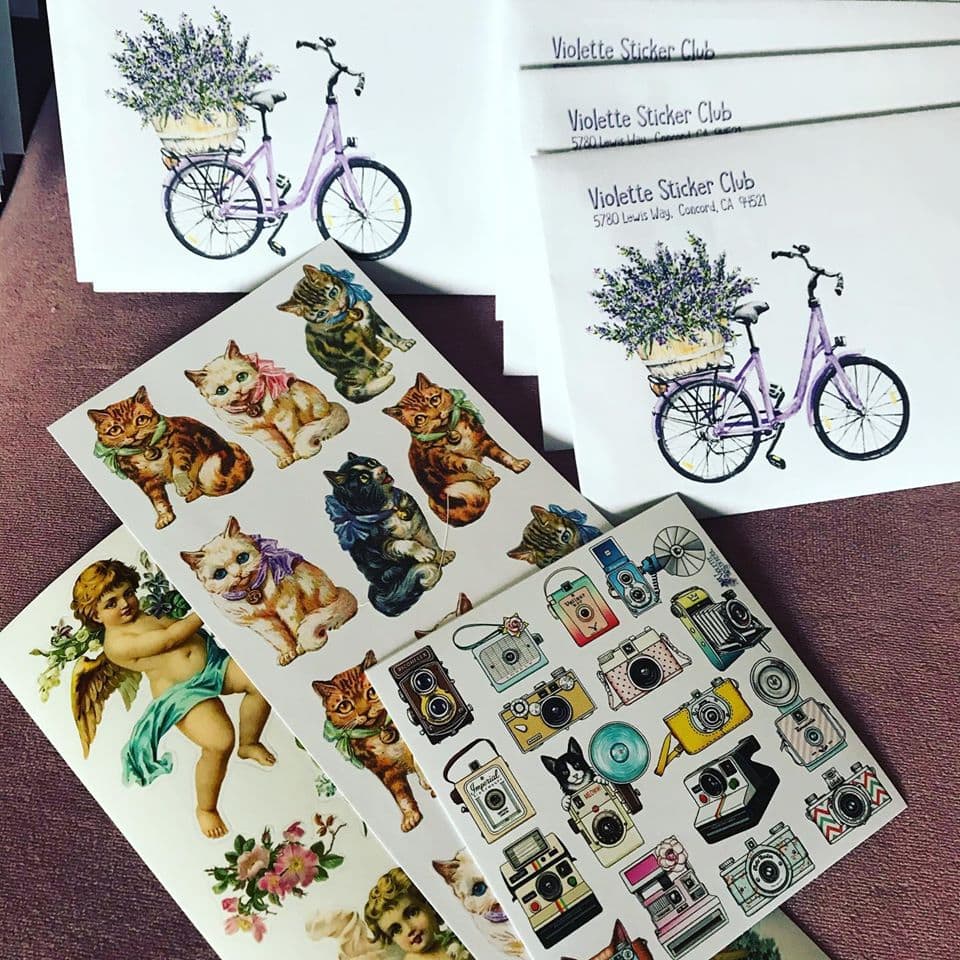 Image from: Violette Sticker Club
Why We Love It: Violette Stickers Club has been working for over 14 years now to bring you exceptional stickers. They showcase Etsy artists who use both traditional paint and paper in addition to digital methods. You'll receive 15 or more full-sized sticker sheets every month that you've never seen at your local crafts store! Each sticker's designs are based on classic flowers, butterflies, animals, holidays, other traditional themes, and even contemporary artworks.
Price: Month to Month Plan is $12.
---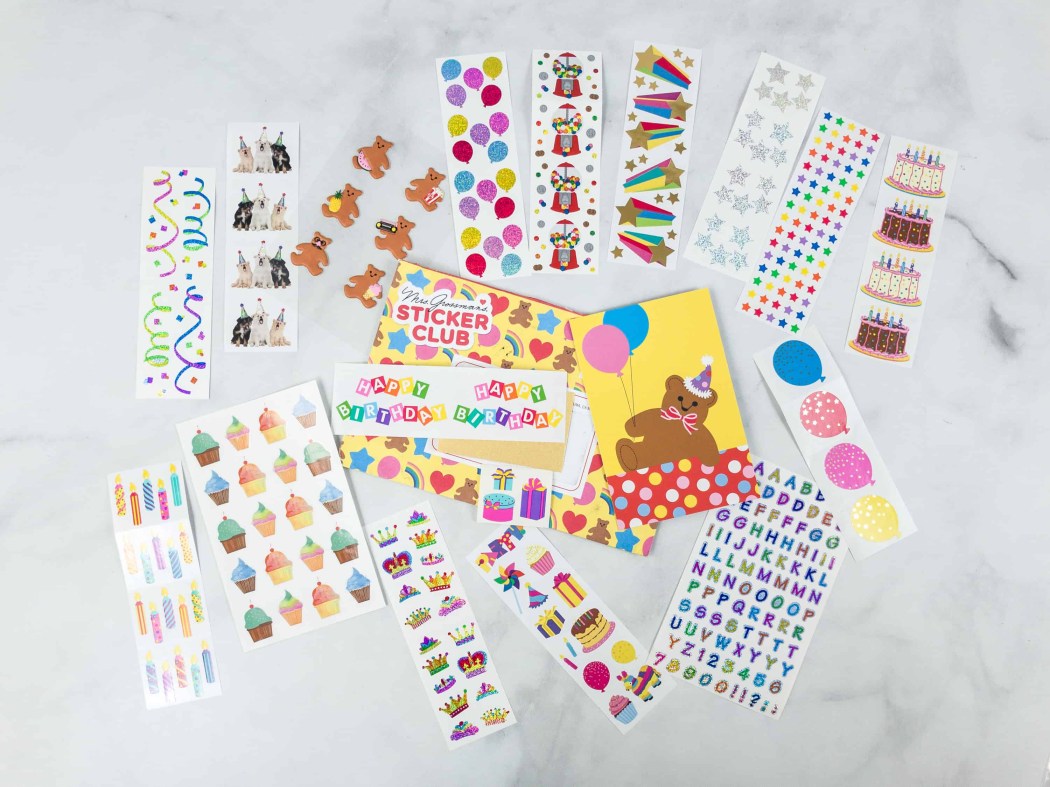 Image from: our review
Why We Love It: Mrs. Grossman's Sticker Club is a monthly subscription box designed for sticker lovers! They started producing stickers and other crafty goodies in 1979 and continue giving quality stuff since then. Each package includes 15 sheets of stickers with a variety of super cute, iconic, early releases and hard-to-find exclusive designs. It also comes with a postcard that's been designed exclusively for the club and a collectible sticker straight from their vault! Club members also get exclusive perks.
See more at our past  Mrs. Grossman's Sticker Club Reviews!
Price: Monthly sticker club is $12.95
Deal: Get $5 off on your first month! Use coupon code HELLO5.
---
Image from: Sticker Swaps
Why We Love It: Subscribe to Sticker Swaps and receive high-quality vinyl stickers. They work with incredible artists and designers from all around the world to produce amazing sticker packs. All of their stickers are weatherproof, which you can stick on your surfboards, skateboards, notebooks, water bottles, and more. Each pack has a minimum of 10 stickers designed by their featured artists. You'll also get a link to a video explaining each sticker and the artists behind them.
Price: Get this subscription for $9.99 per month.
Deal: Get 50% off your first month! Use coupon code HELLO50. Valid on all subscription.
---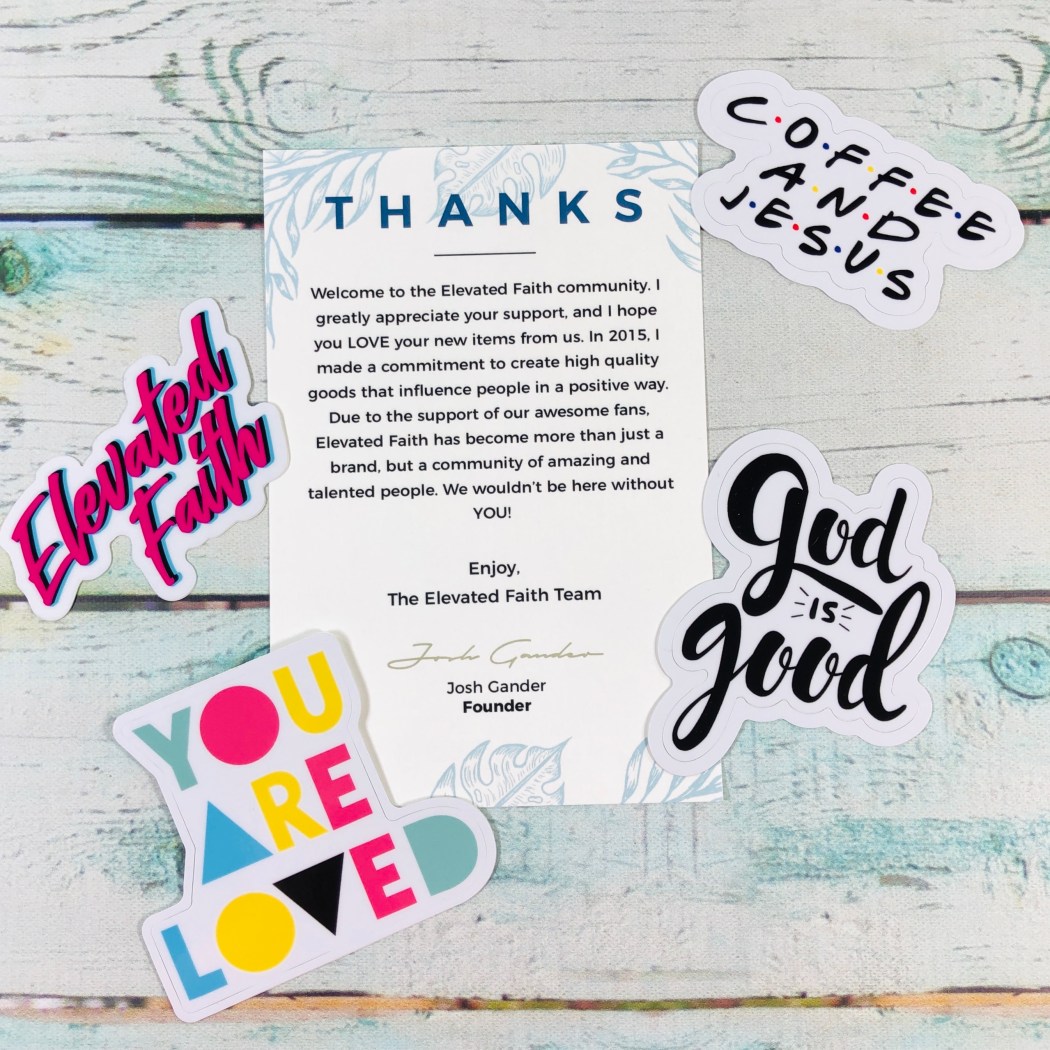 Image from: our review
Why We Love It: Elevated Faith Sticker Club aims to start conversations about faith with anyone. Each piece has a meaning to help you grow in your faith. They'll send you 4 high-quality, unique vinyl stickers when you subscribe to them. These weatherproof stickers are made to last outdoors and are fade-free for up to 5 years. The thing about this subscription box is that they give a portion of all sales to Christian charities around the world including Compassion International, Convoy of Hope, and Hope International. A good deed indeed!
Visit our Elevated Faith Sticker Club Review to learn more.
Price: Elevated Faith Sticker Club is $6 per month.
Deal: Get your first month for only $2! Use coupon code TWO.
---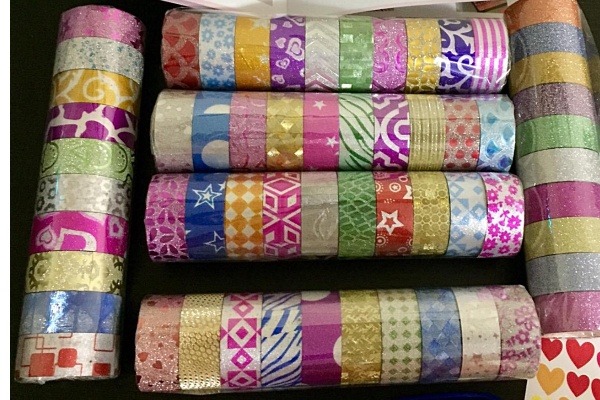 Why We Love It: Big Sticker Box is a monthly subscription of stickers and washi tapes boxed in one crazy package. The name speaks for itself because you'll receive over 80 washi tapes and sticker sheets with unique themes each month! Get a variety of early releases and beautifully crafted goodies in one package. These are perfect to use for decorating planners, journals, scrapbooks, or kids' school work because they stick really good and leaves no residue!
---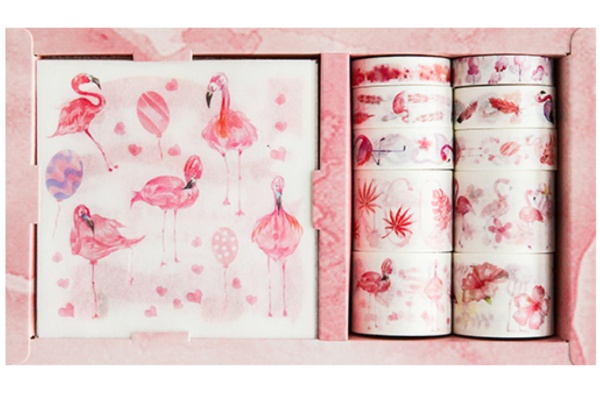 Why We Love It: Get your creative juices flowing with Creative Stickers In A Box! This subscription delivers a thoughtfully curated themed box that is filled to the brim with an exclusive bundle of 10 sticker sheets plus 10 stickers rolls designed to captivate every sticker lover's heart! You have the option to choose 10, 20, or 30 designs per month. Liven up your planners and journals with fun and beautiful stickers.
---
And that's our list for the best sticker subscription boxes! Which is your favorite?
Make sure to check out our list of all the best subscription boxes in every category!
Say Hello to More Crafting Subscription Boxes!