Fruits are definitely great food! They're filled with lots of vitamins and minerals and can make meals more hearty and healthy. It's even a thoughtful gift to give to anyone you could think of! Your monthly fruit fix comes easy with fruit of the month clubs and subscriptions. These subscriptions remove the hurdles you need to jump through when shopping for the best in-season fruits! Just a few taps and everything will be delivered straight to their door – and it's the most thoughtful gift of all that shows you really care.
A burst of refreshing and natural flavor comes with every bite of fruits, and there is nothing better than perfectly ripe fruit. Fruit of the month clubs and subscriptions give you the opportunity to try unique, rare, and exotic fruits you may not have heard of before, giving you one wonderful experience without traveling to places! From apples, pears, and berries to mangoes, pineapples, and bananas to mangosteens, longans, and dragonfruits, you'll definitely shower your taste buds with classic and new tastes.
A wide variety even makes the table look festive and colorful! We have a list of amazing Fruit of the Month Clubs and Subscriptions that will definitely appeal to your palate! Live healthy and happy while enjoying the juicy and fresh flavors that fruits can provide you with.
The Best Fruit of the Month Clubs and Subscription Boxes!
Image from: Harry & David Signature Classic Fruit Club
Why We Love It: It's the original Fruit-of-the-Month Club Collection lineup, and it's perfect for home or even at the office as it provides fresh fruits all year round! Harry & David Signature Classic Fruit Club gives you access to the freshest fruits of the season right at your doorstep, without even the need to visit farms or even the market! Every month, you'll receive the finest seasonal fruit available, handpicked and delivered in its perfect condition for you to savor and enjoy!
Harry and David also offers a variety of other clubs, including fruit and cheese pairings, wine clubs, a chocolate club, and several specialty varieties of fruit clubs. You can't go wrong with this classic gift!
Price: The subscription ships monthly, and it costs $99.99 per quarter. Save more with longer subscriptions.
Deal: $15 off $99, $30 off $149, $50 off $199 Use coupon code CLUB and Use this link to subscribe.
---
Image from: Great Clubs Fruit Gift of the Month Club
Why We Love It: Great Clubs Fruit Gift of the Month Club delivers great-tasting and exotic fresh fruit varieties every month. Fruits are harvested by hand from small orchards across the globe, giving you more access to try unique fruits. And they don't skimp! You'll receive 5 pounds of fresh, flavorful fruits shipped straight to your door monthly. Past selections have included comic pears, honey tangerines, bing cherries, Taylor's gold pears, and more. Each shipment also comes with a newsletter filled with great information on the fruits you received, plus recipes as well! Also, all packages are backed with a 100% satisfaction guarantee, so it's really a great subscription to try if you love fruits.
Price: Starts as low as $42.95 per month, plus free shipping.
---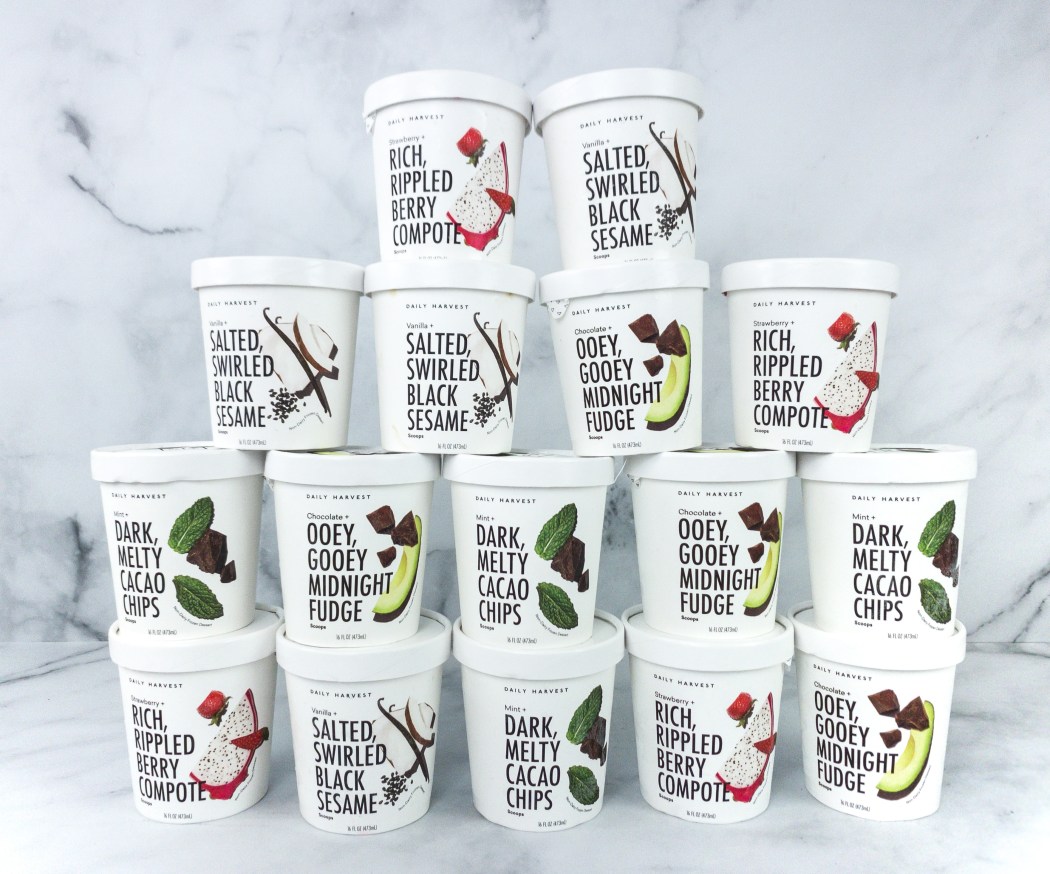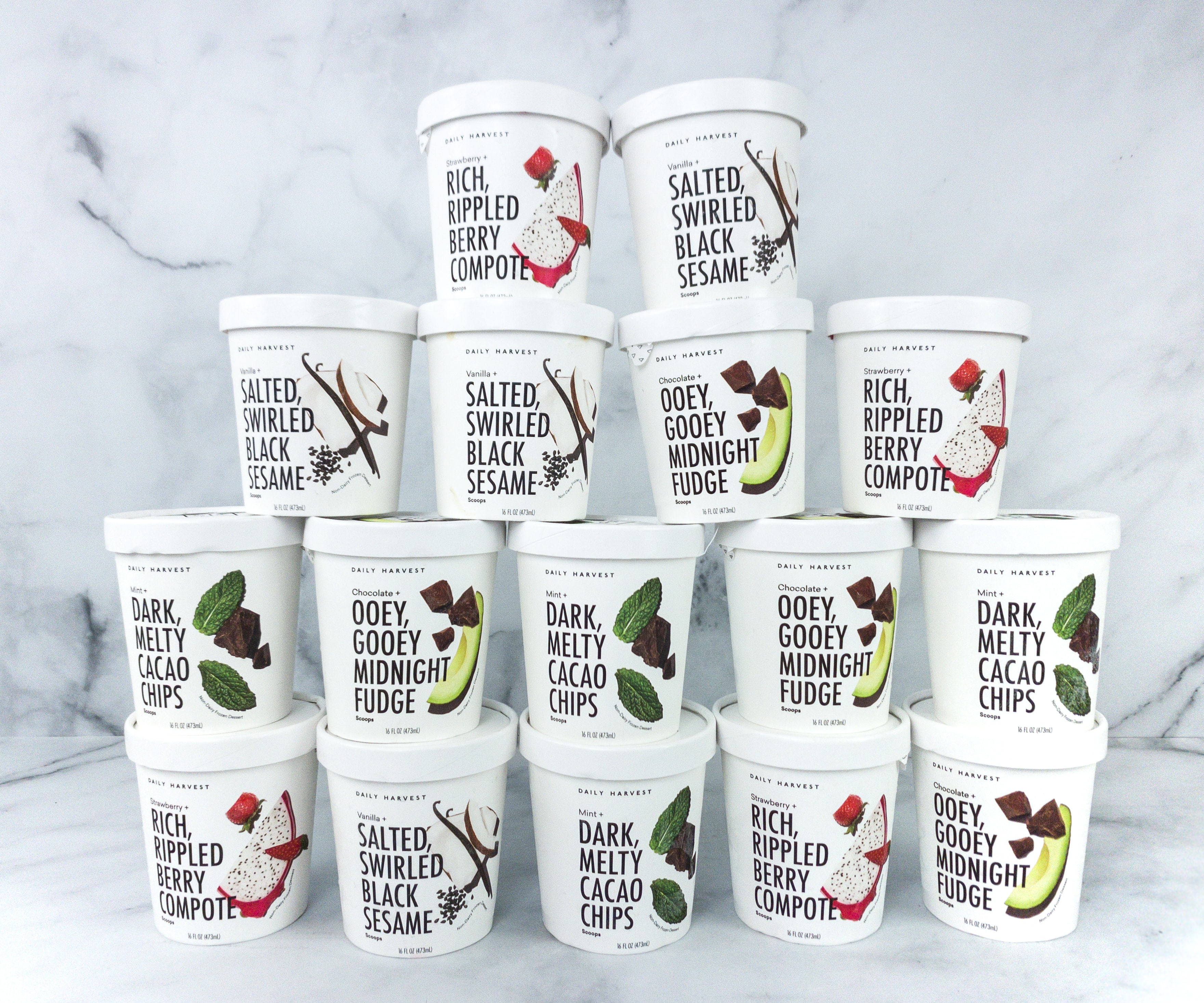 Image from: our review
Why We Love It: Daily Harvest uses fresh fruits and vegetables to make their chef-crafted food offerings which include smoothies, harvest bowls, soups, bites, oat bowls, chia bowls, and lattes! It is a subscription that's built with nothing but organic, whole fruits and vegetables only. Subscribers can select the number of recipes they want to receive and the frequency of delivery (weekly or monthly). Customize your plan, unpack good food, and blend, heat, or prep! It is that easy to enjoy good food without the guilty feeling!
Price: Prices start at $6.79 for Forager Bowls, Oat Bowls, and Chia Bowls. Smoothies and Soups start at $8.49 and Harvest Bowls and Flatbreads start at $9.79.
Deal: Save $25 on your first box! Use coupon code HELLOSUB and Use this link to subscribe.
---
Image from: Tropical Fruit Box
Why We Love It: Getting the freshest tropical and exotic fruits and roots online made really easy using this wonderful fruit subscription service from Tropical Fruit Box. They offer a variety of exotic fruits and delicious roots that are not easily found in your supermarket! Choose if you'd like tropical fruits, tropical roots, or exotic fruits, and let them do the picking and packing. There's even an option to create your own box by picking 3-6 types of fruits you want to include in your box that is at least 16 pounds in total! All you need to do is wait until it is delivered right in front of your door.
Price: Subscription starts at $39 per box. Create your own tropical fruit box is also available for $139.
---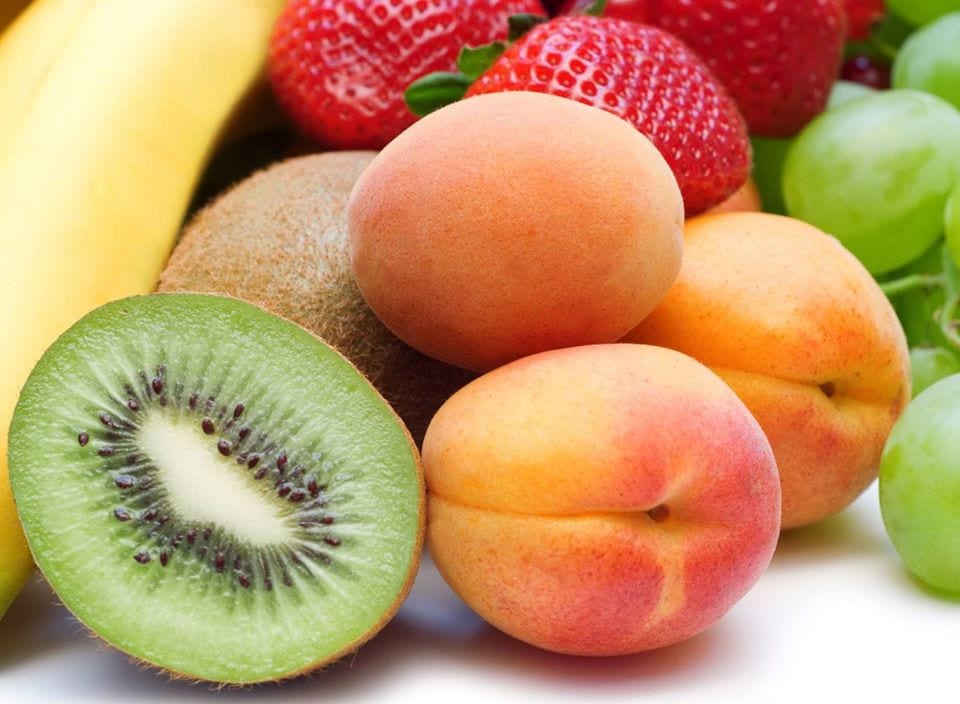 Image from: Amazing Clubs Fruit of the Month Club
Why We Love It: Get exotic fresh fruits each month from around the world, as Amazing Clubs Fruit of the Month Club features 2 different varieties of fruit, all freshly picked and shipped for your convenience. Every month, you'll receive an average of 5 pounds of handpicked selections of fruits at the lowest price possible. Along with it comes a fruit lover's newsletter with info about the monthly selection, plus fun fruit facts, grower's profile, and more! Now, you don't have to get out of the house or the country to try new varieties of delicious fruits because they will be sent right at your doorsteps.
Price: Prices start at $45.95 per month. Save more for longer subscriptions, plus shipping is free.
---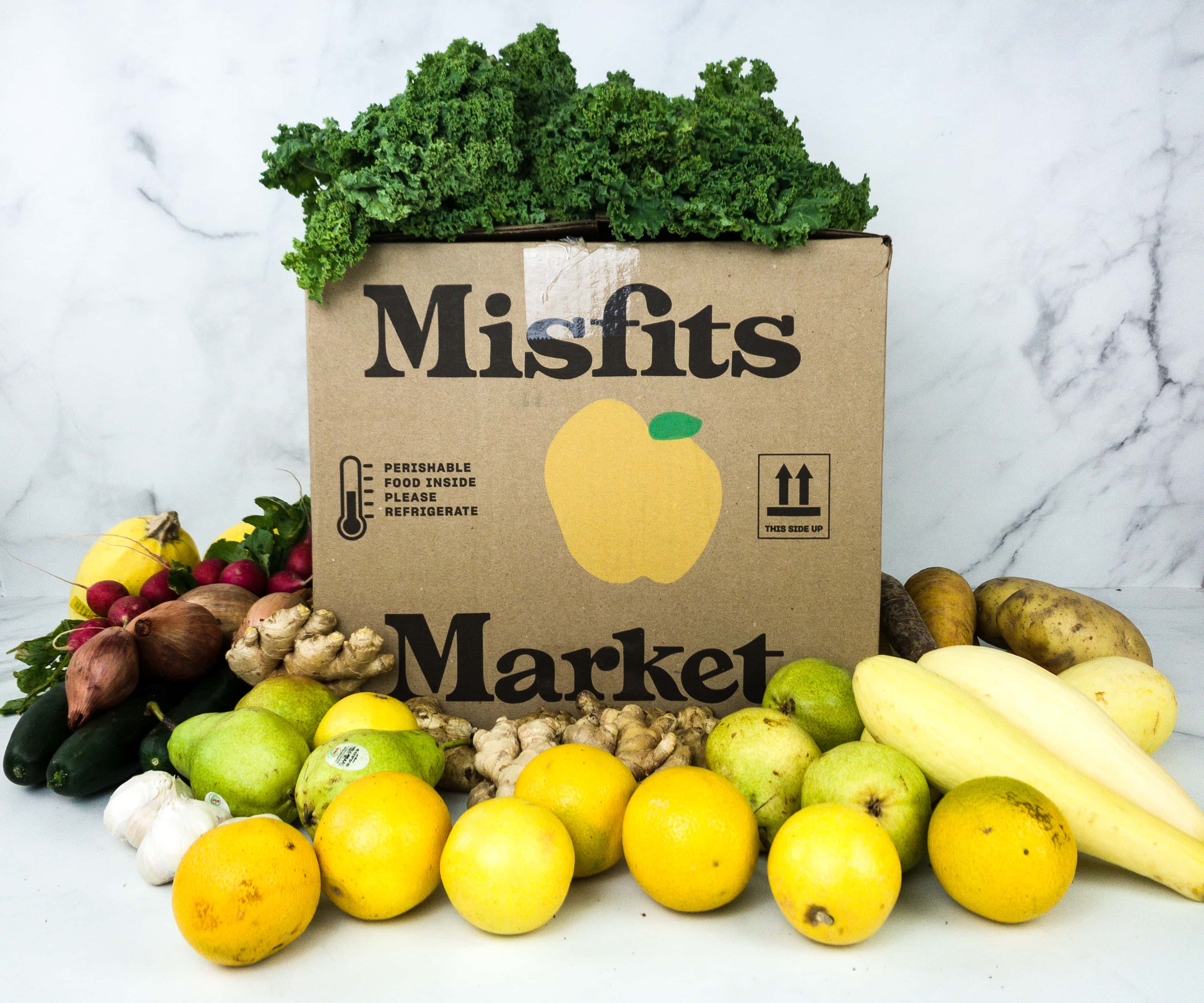 Image from: our review
Why We Love It: With their mission to combat food waste, Misfits Market sends "misfit" fruits and vegetables, or those produce that look weird but are definitely ideal for consumption. They source fresh fruits from organic farms and offer them to subscribers for a much lower price than grocery stores. And now, no more restrictions on the Mischief and Madness box! You can build your own box as long as you meet their $30 order minimum – no membership fee, just fill it up with fruits (and veggies) you want and need. It's easy shopping while saving more bucks, all in the comfort of your home!
Price: No membership or monthly subscription fees. Just build your box and meet the $30 minimum purchase. Ships to the 48 contiguous states.
---
Image from: Farmbox Direct
Why We Love It: Getting organic and natural fruits that are always fresh, local, and in-season is so much easier with Farmbox Direct. No need to shop at grocery stores and bring home bags of fruits because they'll deliver what you need right at your door! You can also choose the size of your box (small, medium, large), and if you really love fresh fruits and vegetables in your kitchen, you can get the largest one. Each box also comes with the option to add only fruits, only veggies, or both – whatever is fit for your lifestyle. They also offer Juicing boxes if you love to gulp and refresh yourself with some freshly made fruit juices that are really delicious!
Price: All essentials box costs $38.98 per shipment. Small boxes start at $49.93, and you can also opt for medium and large boxes. Juicing Boxes cost $63.93.
---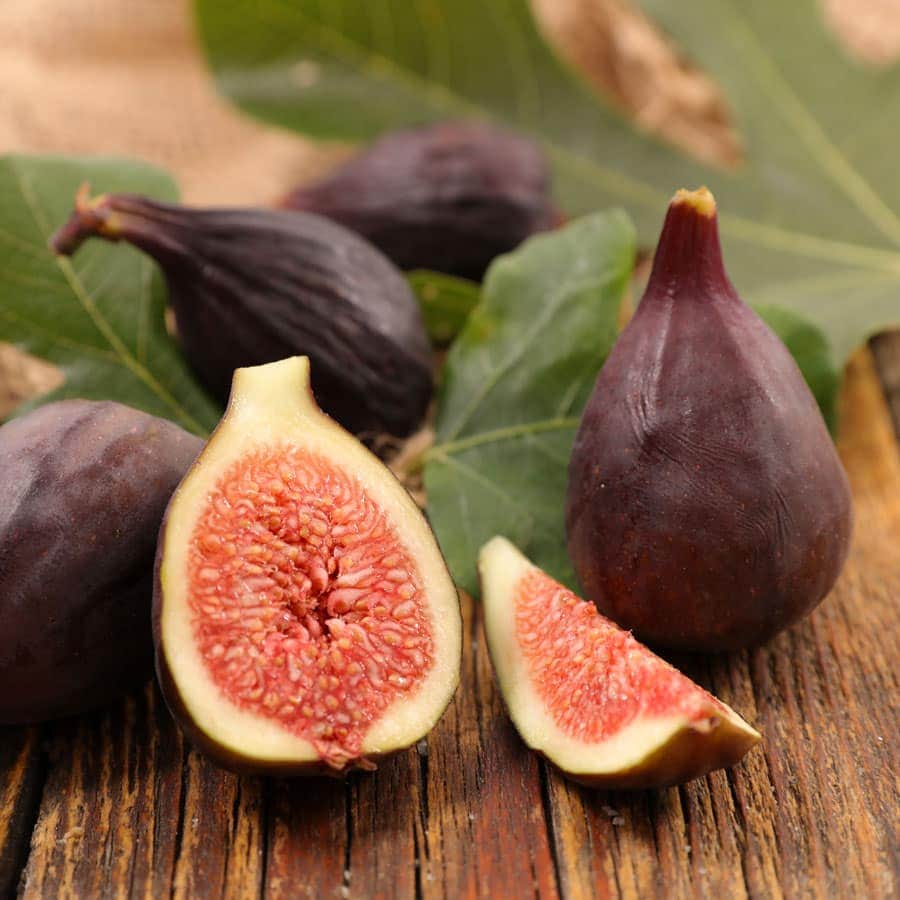 Image from: Frog Hollow Fruit of the Month Club
Why We Love It: Get three pounds of season's delicious fruits when you subscribe with the Frog Hollow Fruit of the Month Club. Each box comes with a surprise assortment of two to three types of carefully harvested fruits, delivered weekly or monthly for you to experience the freshest fruits possible. Just pick your favorite ones and receive 3, 5, or 10 lbs of fruits with every shipment. It may include peaches or plums in summer and spring and pears, apples, or pomegranates in fall and winter. Fruits vary from season to season to shower your taste buds with new flavor varieties to love!
Price: Farm Box Membership starts at $29.99/week for 3 lbs of fresh fruits.
---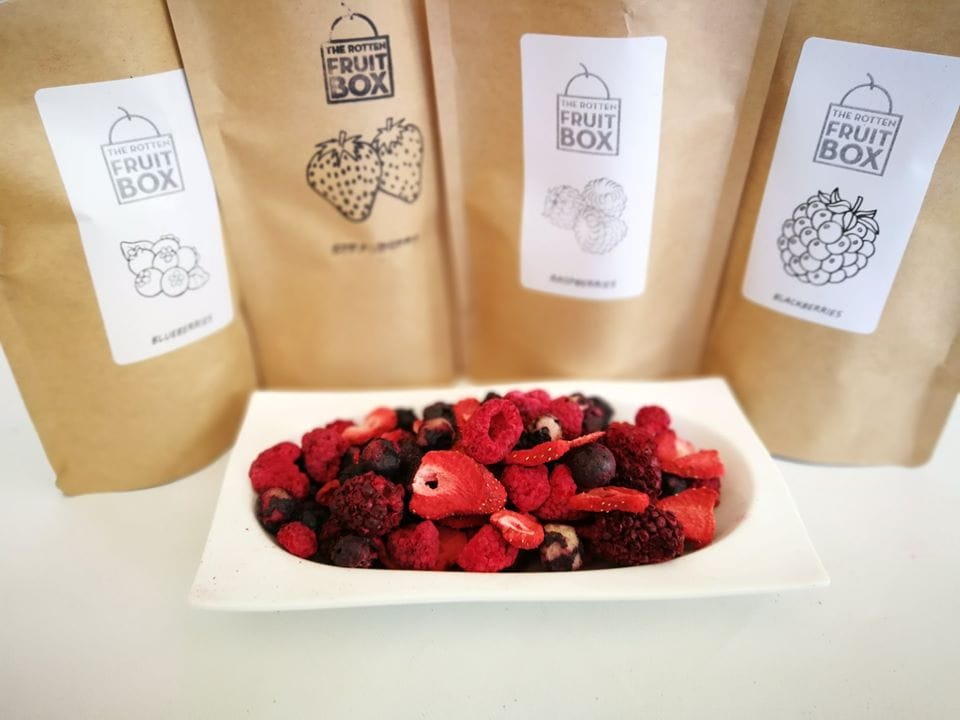 Image from: The Rotten Fruit Box
Why We Love It: To lessen food waste and help local farmers, The Rotten Fruit Box came up with a solution, and that is to freeze-dry fruits! Even if they're freeze-dried, they maintain the delicious and fresh taste of each fruit variety – a perfect choice for healthier snacking! Fruits are picked ripe, then freeze-dried and packaged before they've gone unused and rotten. Receive 8,16, or 30 different freeze-dried fruit snacks in resealable 100% recyclable pouches in every box with no repeats! You can also choose what freeze-dried fruit goes into your box with custom boxes and enjoy the ones you love anytime, anywhere!
Price: Custom box starts at $23.69 for 5-pack, Seasonal box starts at $35.99 for 8-pack, Very Berry box starts at $22.49 for 5-pack, Variety Fruit box starts at $35 for 8-pack.
---
Image from: Hale Groves Deluxe All Seasons Fruit Club
Why We Love It: Hale Groves Deluxe All Seasons Fruit Club is a monthly fruit subscription plan that delivers freshly harvested fruits produced from Florida's Indian River area that is famous for their juicy and flavorful fruits. You'll get the season's best fresh-picked fruit, hand-packed at the peak of freshness! Aside from the All Seasons, Hale Groves also features other plans that might interest you as well – Peak of the Season with 12 delicious citruses each month and Citrus Lovers with 2 different orange varieties sent monthly to your door.
Price: $99.99 every three months, $199.99 every six months, $284.99 every nine months, and $359.99 for a year.
---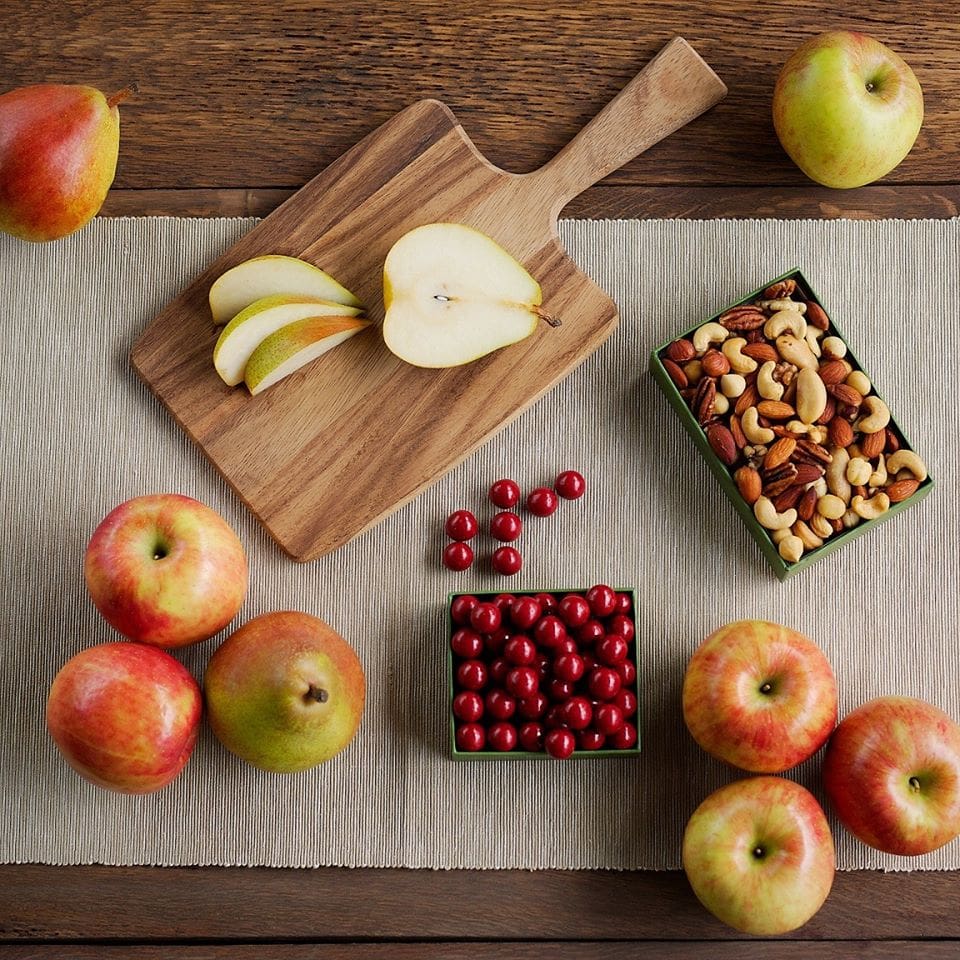 Image from: The Fruit Company HarvestClub Americana
Why We Love It: The Fruit Company HarvestClub Americana is one of the most popular clubs for sending delicious traditional fruits. This subscription picks out their fruits fresh from their orchards to be delivered straight to your doorstep. Each box may include juicy navel oranges, peaches, golden pineapples, pears, dark sweet cherries, and more. There are 4 plans available for you to choose from: Classic with approx. 4 pieces, Grand with approx. 8 pieces, Deluxe with approx. 15 pieces, and Executive with approx. 30 pieces of the best in-season fruits. Take your pick and reward yourself with some fruity indulgence!
Price: Subscription cost starts at $99 per 3 months. Shipping is monthly.
---
Image from: Farm Fresh To You
Why We Love It: Farm Fresh To You is a fruit delivery service that literally sends fruits fresh from the farm to you! They provide organically produced and carefully handpicked farm products like fruits and veggies to be sent straight to your door – no middlemen involved! Subscribers can choose the exact box type that best fits their needs and preferences: Mixed Fruit and Veggie, No Cooking, Fruit Only, Traditional CSA, Veggie Only, and Snack Pack, available in 3 different sizes (small, regular, and more). Along with certified organic produce, each box will also contain recipes, produce tips, and details on the upcoming farm events.
Price: Choose your weekly box size: Small $27.50, Regular $35, and More $49.
---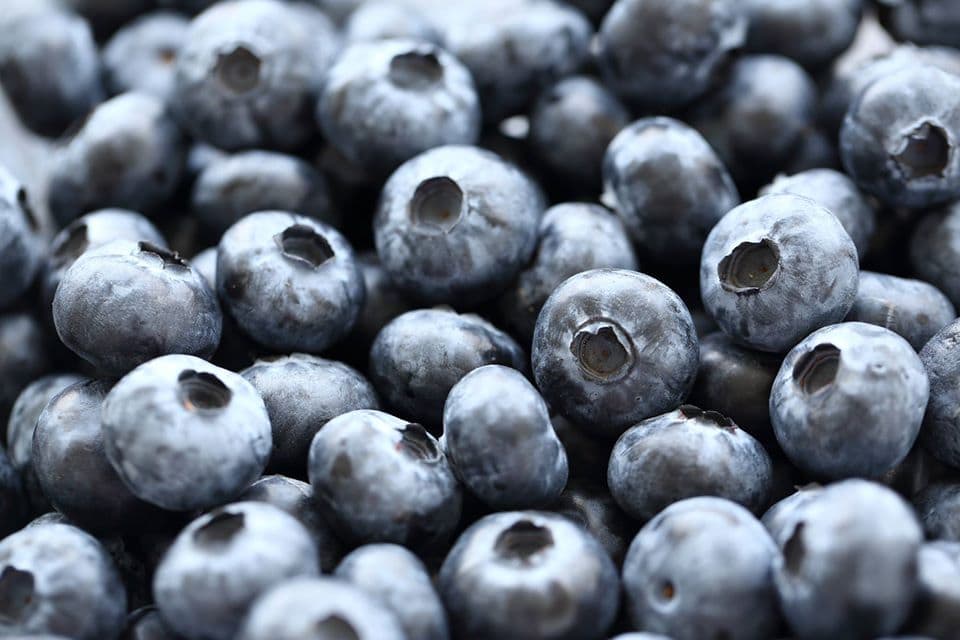 Image from: Dragonberry Fruit Club
Why We Love It: Dragonberry Fruit Club is an exclusive fruit subscription that sends out exceptional, rare fruits you'll be delighted to try! Each box contains 4+ pounds of unique, extraordinary fruit you may have tried (or not) before, carefully picked and hand-packed to their beautiful Dragonberry gift box. Included also inside is a service suggestion or storage information. Fruits selections for every shipment are picked to order and shipped quickly to make sure they'll arrive at your door in their perfect condition, ready to eat alone or share with someone dear to you!
Price: Order 3 months for $297, 6 Months for $540, and 12 Months for $990. Ships monthly.
---
Image from: our review
Why We Love It: Affordable yet "ugly" fruits and vegetables delivered to your door sounds not right, but Imperfect Foods makes everything work for you! It is one way to effortlessly shop for fresh fruits and other kitchen staples at a discount of at least 30% compared to grocery stores. You'll be asked a few questions about how many people you're shopping for, your dietary preferences, the types of products you usually buy, and the most important meal of the day for your household. They will then recommend a grocery plan for you to last a week. Not only do you save time, money, and energy, but you also save food from waste, as the "wonky" ones look a little odd, but they taste delicious as the beautiful ones!
Price: Receive a box loaded with groceries chosen based on your preferences for $63 a week.
Deal: Get 20% off your first FOUR boxes! Use coupon code SAVE20X4. Maximum $20 discount per box.
---
Image from: The FruitGuys
Why We Love It: If you love fruits, The FruitGuys will deliver farm-fresh fruits sourced from small farms that support organic and sustainable growing practices. There are 4 available fruit plans for you to choose from: Organic Harvest Mix, Harvest Mix, Organic Staples Mix, and Staples Mix. Each package is personally hand-packed to customize your fruit mix and fill it with classic and/or seasonal farm-fresh fruits, along with a nutritional guide and recipe sheets. You also have the option to choose the box size that fits your need – Small, Medium, Large. Take your pick, and enjoy fruits without shopping for them outside your home!
Price: Organic Harvest Mix starts at $40 per small box, Organic Staples Mix starts at $36 per small box, Harvest Mix starts at $36 per small box, and Staples Mix starts at $34 per small box.
---
Image from: The Peach Truck
Why We Love It: Peach is definitely one the tastiest fruit, and it is best to be consumed within a handful of days after being picked. The Peach Truck subscription cuts out the middlemen and lets you get the peaches directly from the farm to make sure you'll only get the freshest, sweetest, and juiciest peach fruits available without the mark-up! You can choose from two subscription plans they offer: Half Season and Full Season Subscription, and receive a box of 13 hand-picked and carefully packed delicious peaches. Picked ripe and delivered fresh, you'll absolutely enjoy a delicate flavor that's nothing like a fresh peach!
Price: Half Season subscription is $195, and Full Season subscription is $349.
---
Image from: Melissa's Exotic Fruit Club
Why We Love It: At Melissa's Exotic Fruit Club, the most unique fruits are selected at their peak of perfection, then carefully hand-packed to ensure that all the fresh produce arrives in great condition. Every box comes with a stunning selection of the most luscious and wholesome, exotic fruits that you may (or may not) have heard of before, making it a perfect gift for any occasion! Delivered every month to please your taste buds with new and seasonal flavors to taste, you'll surely be stunned with unfamiliar fruits all year round! Past fruit selections include dragon fruit, rambutans, papaya, feijoas, starfruit, mangosteens, and more.
Price: $123.95 per quarter, ships monthly.
---
Image from: Branch to Box
Why We Love It: Branch To Box is the subscription to choose if you want the sweetest, freshly farmed fruits straight from the farmland! This fruit subscription service sends a fresh assortment of fruits directly to your door. All you have to do is choose which box size fits your needs: Small (20+ servings), Medium (30+ servings), Big (55+ servings), and Jumbo (90+ servings). Each box contains self-grown fruit on their own orchard and some from their partner growers, giving every subscriber the freshest fruits available for the season to enjoy all week long – straight from the branch to the box!
Price: Boxes Option: Small box – $30, Medium Box – $39, Big Box – $69, and Jumbo Box – $110. Ships weekly.
---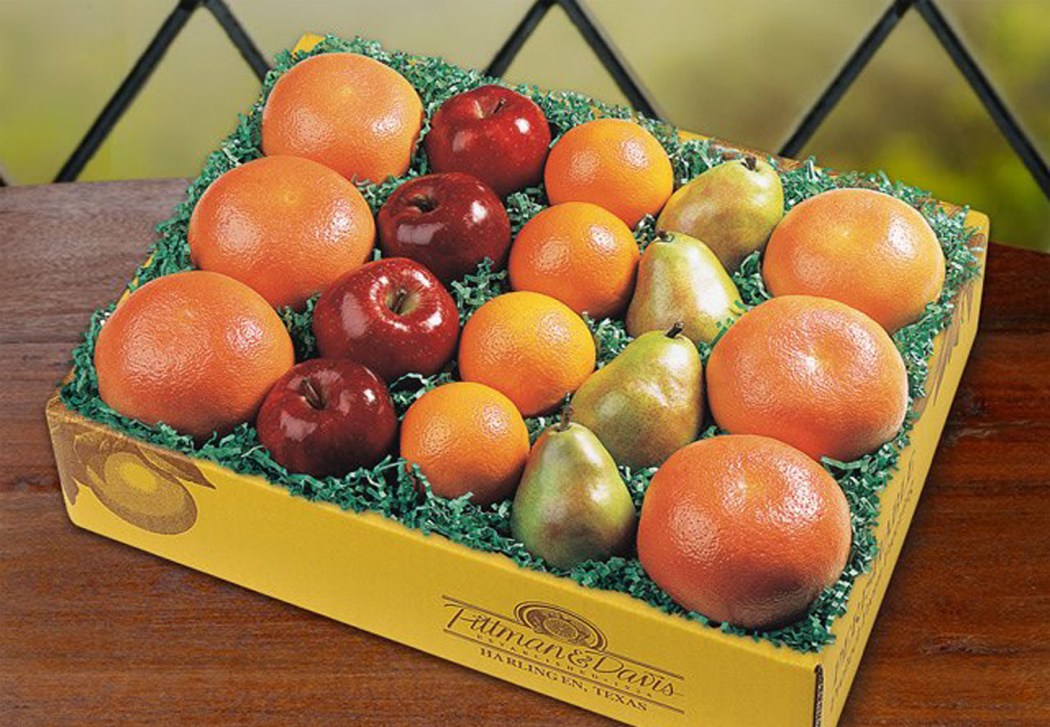 Image from: Pittman & Davis Harvest-A-Month Club
Why We Love It: Pittman & Davis Harvest-A-Month Club is a family-owned company that specializes in delivering wonderfully orchard-fresh fruits, smoked meats, cheeses, pastries, candies, and other scrumptious gift food items. Their Harvest-A-Month Club lets you experience different fresh fruits each month. Each fruit is picked at the peak of freshness, so you can be sure to receive only the best in-season fruit with impressive flavor, then shipped immediately – free of charge –  directly to your door. Fruits range from citrus to pears, mangoes, and more, giving you only the best to have fruits all year long!
Price: 3 Months $99.99, 6 Months $184.99, and 12 months for $359.99. Choose longer plans to save more!
---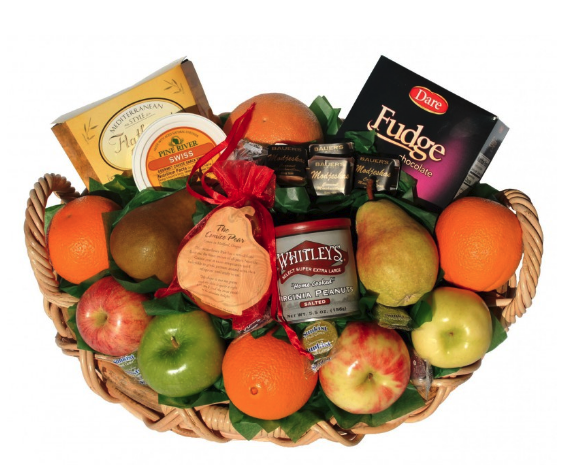 Image from: Paul's Fruit
Why We Love It: For many years now, Paul's Fruit is still offering the freshest produce available straight to your doorstep each month. They send quality fruits, vegetables, and even gourmet items that are sourced locally. The Pick-of-the-Month Club sends fruits picked in their freshest, most flavorful state and at the peak of perfection to give consumers satisfaction. You can have the Three Month, Six Month, Nine Month, or Twelve Month Pick-of-the-Month Club and receive fruits that are in season during the months you've chosen. Boxes are carefully inspected, hand-packed, and delivered according to your exact instructions.
Price: 3-month $124.95, 6-month 239.95, 9-month $354.95, and 12-month $459.95. Ships monthly.
---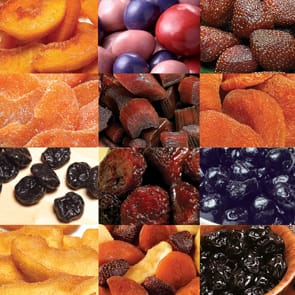 Image from: Meduri World Delights
Why We Love It: Instead of fresh fruits, Meduri World Delights offers all-natural, gourmet dried fruits you can enjoy all year long. They scoured the globe to find the top regions for growing each fruit variety, from Chilean peaches to Mexican strawberries and more. Fruits are dried at the absolute peak of ripeness and flavor, then placed in beautiful, reusable silver tins with a world map, making it a great gift to give whatever occasion there is – birthdays, anniversaries, or just because. Each tin is filled with 12 oz of the best-tasting fruit you can imagine!
Price: 6-month (monthly or bi-monthly shipments) costs $119.95, while 12-month is $199.95.
---
And that's our complete list of the best fruit of the month clubs and subscriptions for 2023! Did you see the perfect fruit box for you?
Looking for more subscriptions? You can check out our list of all the best subscription boxes in every category!
Say Hello to More Healthy and Delicious Food Subscriptions!