Busy people tend to miss important meals for the day due to a lack of time to prepare and cook. But with prepared meal delivery services and subscriptions, there's no more reason to skip meals! Making your own meals sure feels kind of fun, but with not much time to spare, burnout afloat. These subscriptions allow you to do just what you need to by delivering pre-made, ready-to-eat meals straight to your doorstep!
Some of which are even customizable to accommodate dietary and flavor preferences! You can stock your fridge and warm them up when hunger calls. No cooking is required and only less clean-up is necessary. Plus, you can even carry them to work! Heat in the microwave, and you've earned yourself a healthy, hearty meal!
Never miss another meal ever again! Skip the shopping and cooking process – we'll give you the list of the best prepped meal delivery subscriptions, so you can take your time savoring every bite. It would definitely give you the right nutrition you need for a whole day of grinding while giving you the time to do more important things!
The Best Prepped Meal Delivery Subscription Boxes For Busy People!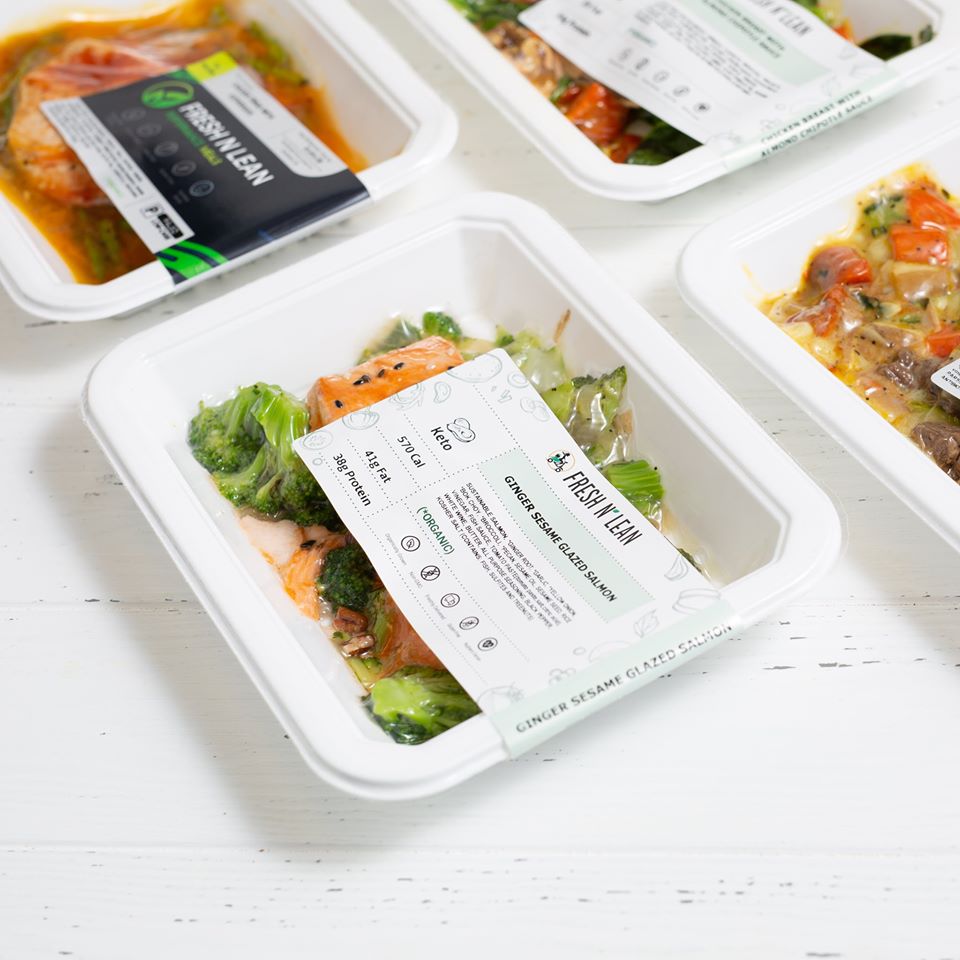 Image from: Fresh N Lean
What You Get: Turn your weekly meal preparation on autopilot mode! Fresh N Lean is the perfect crave-relief in just 3 minutes. It is a meal subscription service that offers pre-packaged meals delivered straight to your home or work each week, prepared just for your preferences. They send out delicious, ready-to-eat meals made from high-quality organic ingredients that are naturally rich in flavor, and handcrafted by professional chefs. This meal service is so convenient – all you need to do is unpack the meals, heat them up, and eat them! It's fast food that's not fast food!
Some of the delicious Fresh N Lean meals to look forward to are Moroccan Lentil Soup, Cheesy Bacon Chicken, Grass-Fed Steak in Honey Dijon Sauce, Herb Roasted Salmon, and Hearty Vegetable Taco Soup! This subscription service also caters to high-protein, keto, paleo, vegan, Whole30, Mediterranean, and low carb diets.
Price: Weekly plan starts at $11.03 per meal/$165.45 per week.
---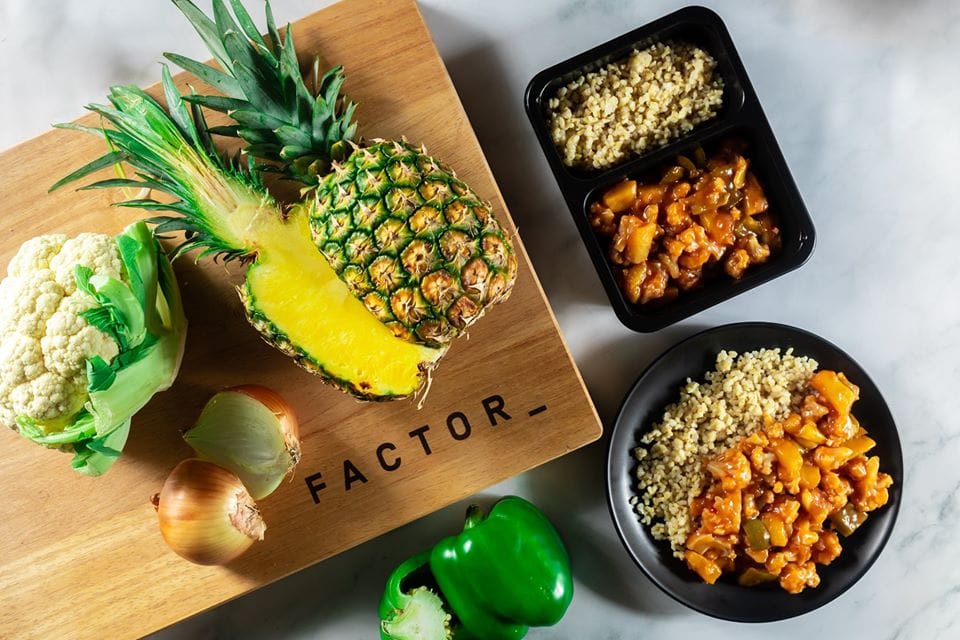 Image from: Factor_
What You Get: Factor_ is a meal subscription that delivers healthy, expertly-developed meals straight to your doorstep. They prepare fresh (never frozen), nutritious meals with the help of dietitians and experts, making sure that you get the right amount of nutrients for your body. Subscribers have the option to order as many as 18 meals per week or as few as 4. Each box includes well-prepared meals made from carefully sourced ingredients that don't contain hormones, antibiotics, GMO, or any additives. Combining nutrition science and culinary excellence to design dishes that taste amazing, it'll give your body and mind the nutrients needed to perform at their peak!
Factor_ has a wide range of healthy meals on their weekly menu. Top-rated dishes include Roasted Garlic Braised Beef, Grilled Chicken a la Vodka, Tostada Bake, Creamy Dijon Pork Tenderloin, and Green Chile Chicken. They also have meals for the most popular diet plans including keto, paleo, low-calorie, plant-based, and dairy-free.
Price: Start you healthy meal for $60 per week.
Deal: Get $120 off your first FIVE weeks - that's 50% off your first box, 20% off your second, third, and fourth boxes, and 12% off on your fifth box! Use coupon code FACTOR120OFF.
---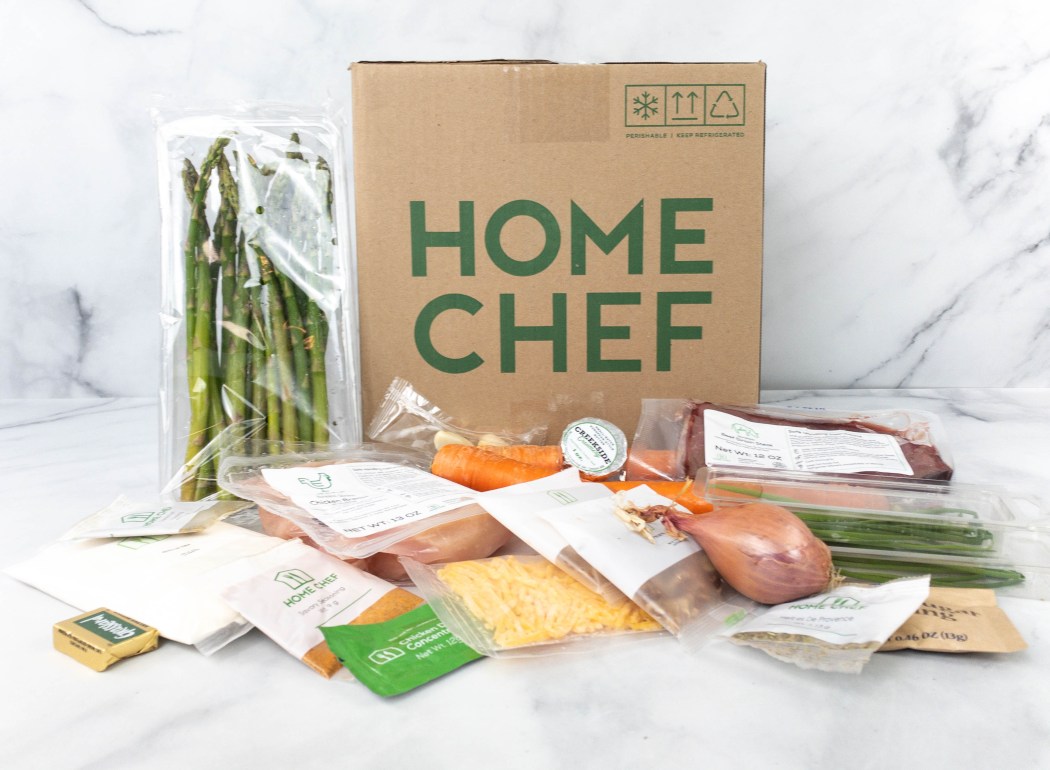 Image from: our review
What You Get: Home Chef offers prepared meals so you can fill up without the cooking process! These come with their own pan and require zero preps. The meals are fully cooked and portioned, ready to heat anytime you feel your stomach grumbling. It works as easy as popping it in the microwave or oven, then dinner is served. It helps busy people save time while eating healthy and hearty dinners. They have a vast menu that changes weekly, and all you need to do is find the ones with "Fast & Fresh" tags for prepared meals. Just heat for about 5 minutes to enjoy delicious meals at home or even at work!
Enjoy Home Chef's tasty prepared meals, like Greek-style Chicken Wrap, Chicken & Lemon Creme Penne, Tropical Sesame Chicken Lettuce Cups, and Pot Roast French Dip Sandwich. If you're on a special diet, they also offer vegetarian, pescatarian, nut-free, soy-free, wheat-free, milk-free, carb-conscious, and calorie-conscious recipes.
Price: Get prepared meals starting at $60 a week.
Deal: Get $90 off your first THREE boxes! Deal applies automatically, just visit and subscribe.
---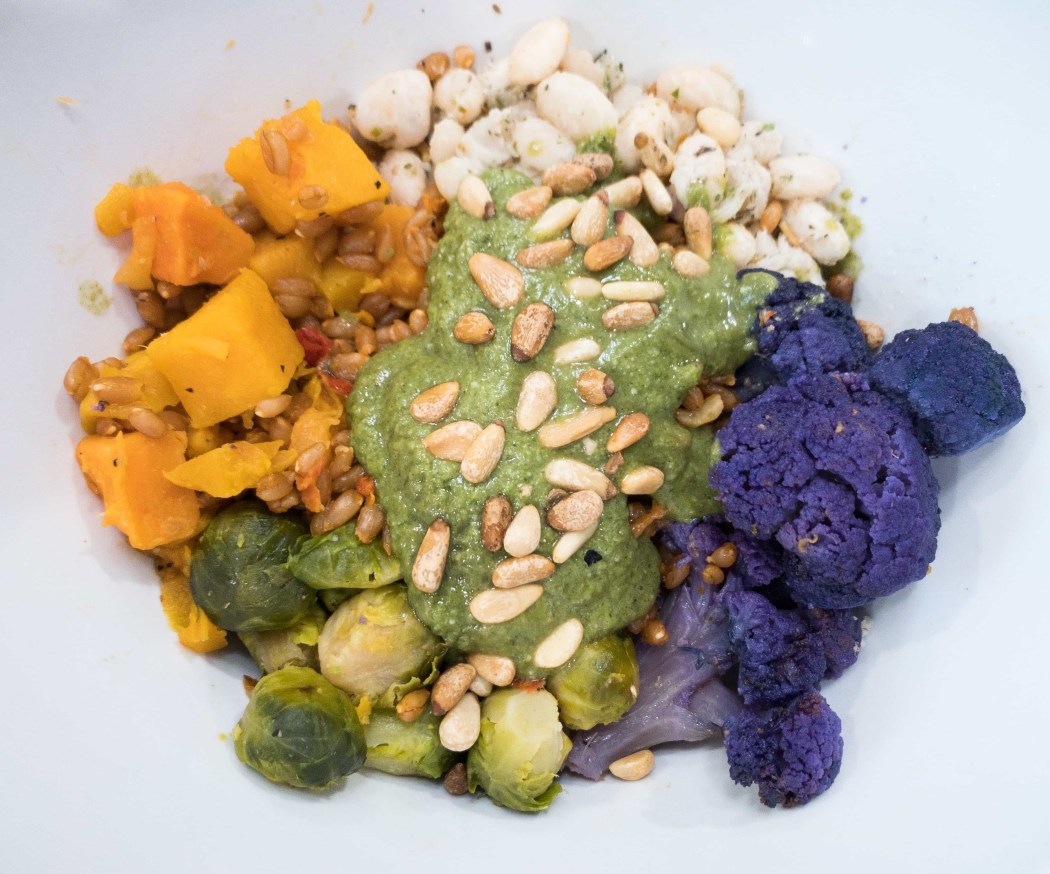 What You Get: Open the box, heat, and eat! Mosaic Foods is a fantastic meal subscription that delivers healthy, single-serving, ready-to-eat meals, relying on plant-based ingredients to give your body what it needs. Each box includes a selection of chef-crafted, delectable dishes made with natural, clean ingredients that have been roasted, sautéed, and seasoned in a real kitchen. All you need to do is heat them in the microwave, and they'll be ready in 5 minutes or less. Good deed follows as per every box sold, they rescue and distribute 2 pounds of nutritious foods to those in need.
Mosaic Foods fan-favorites include Sweet Potato Chili Bake, Spicy Dan Dan Noodles, North African Veggies & Couscous, Brussels & Squash Harvest Bowl, and Jerk Lentil & Plantain Bowl. This meal subscription's focus is on plant-based and vegan meals.
Price: Get your plan for $79.92 weekly.
---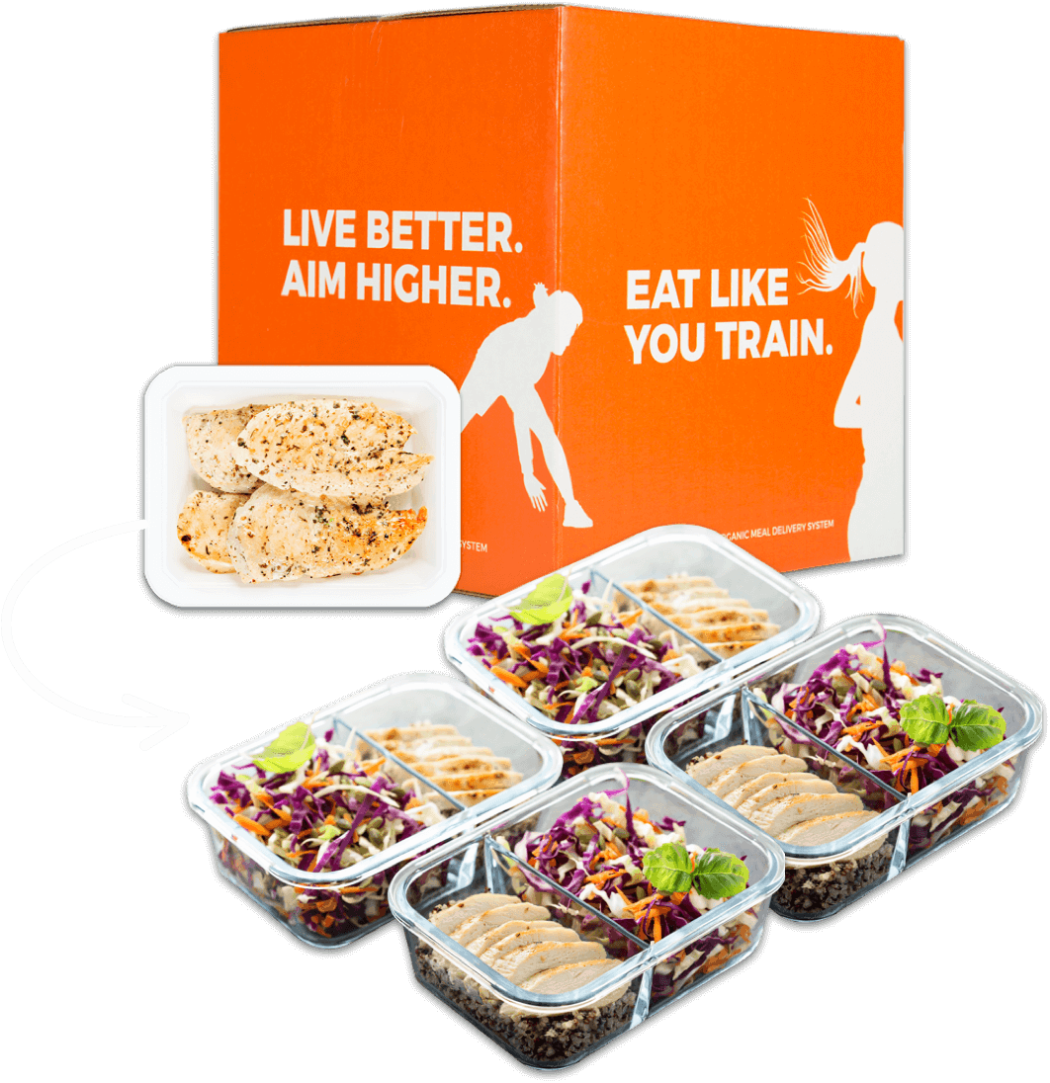 Image from: Trifecta
What You Get: Trifecta has a rotating weekly menu created by their in-house professional chefs and registered dietitians. This unique meal subscription offers scrumptious ready-to-eat meals made using 100% USDA organic ingredients and are guaranteed to be gluten-free, dairy-free, soy-free, and GMO-free. No cooking is required because the meals are already fully prepared, vacuum-sealed, then delivered straight to your door in fully insulated and refrigerated boxes. What's left to do is heat the food in the microwave, oven, or on the stove-top when you need them, and enjoy healthy, hearty meals!
Start your healthy eating habits with prepped meals from Trifecta, like Roasted Chicken Breast with Asparagus, Beanless Chili Con Carne, Salmon & Wild Rice, and Garlic Pasta with Cherry Tomatoes. They also cater to vegetarian, vegan, organic paleo, and clean diets.
Price: Keto, Clean, and Paleo – $108.43 per week; Vegan and Vegetarian – $90.93 per week; Meal Prep, Classic Meals, Budget Meal Prep Kit, and Meat Lovers Meal Prep Kit – $119.20 per week.
Deal: Get $120 off across your first 6 boxes! Use coupon code HS120.
---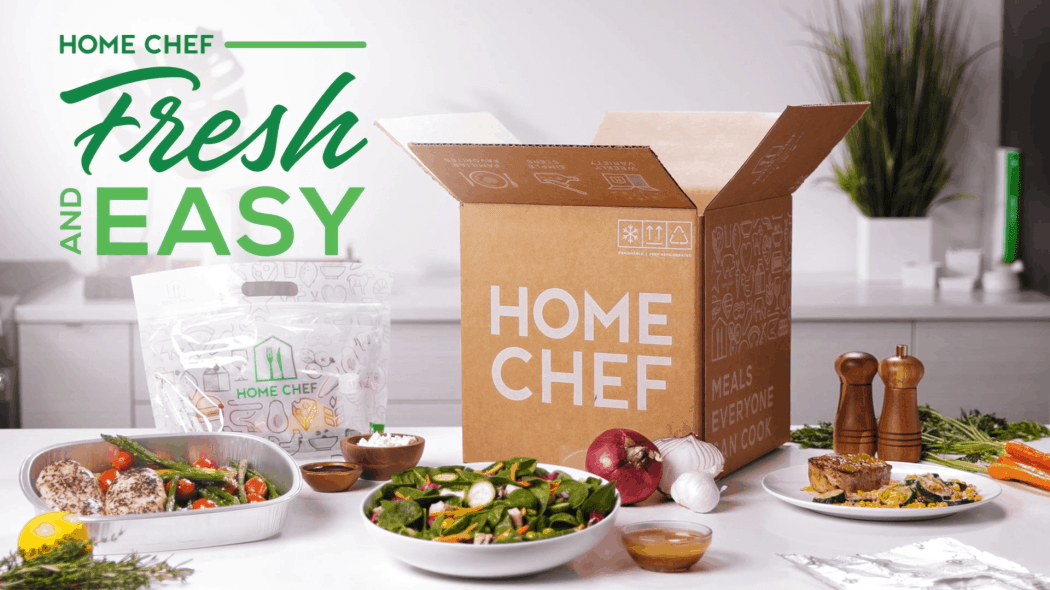 Image from: Home Chef Fresh & Easy
What You Get: Home cooking has never been easier! Home Chef Fresh and Easy is a quick meal subscription that provides fresh, prepped, portioned, and ready-to-eat meals. Everything they send requires little to no prep – all designed for convenience, which means less effort and less mess, and clean-up is a breeze too. Subscribers can choose their meals from an enormous catalog of choices, and they can customize their boxes to fit their needs, including the number of servings per meal and the number of meals per week. It's an ideal choice for anyone who finds delight in trying new and unique flavors without the hefty guesswork!
Some Fresh and Easy meals to indulge in are Steak & Chipotle Ranch Pasta, Citrus BBQ Pork Tacos with Pineapple, Sour Cream & Onion Chicken Penne, Buffalo Chicken Tacos, and Hearty Caesar Salad! You can also customize your plan to include low-calorie or low-carb meals.
Price: Easy prepped meal for $49.80 per week.
Deal: Get $90 off your first THREE boxes! Deal applies automatically, just visit and subscribe.
---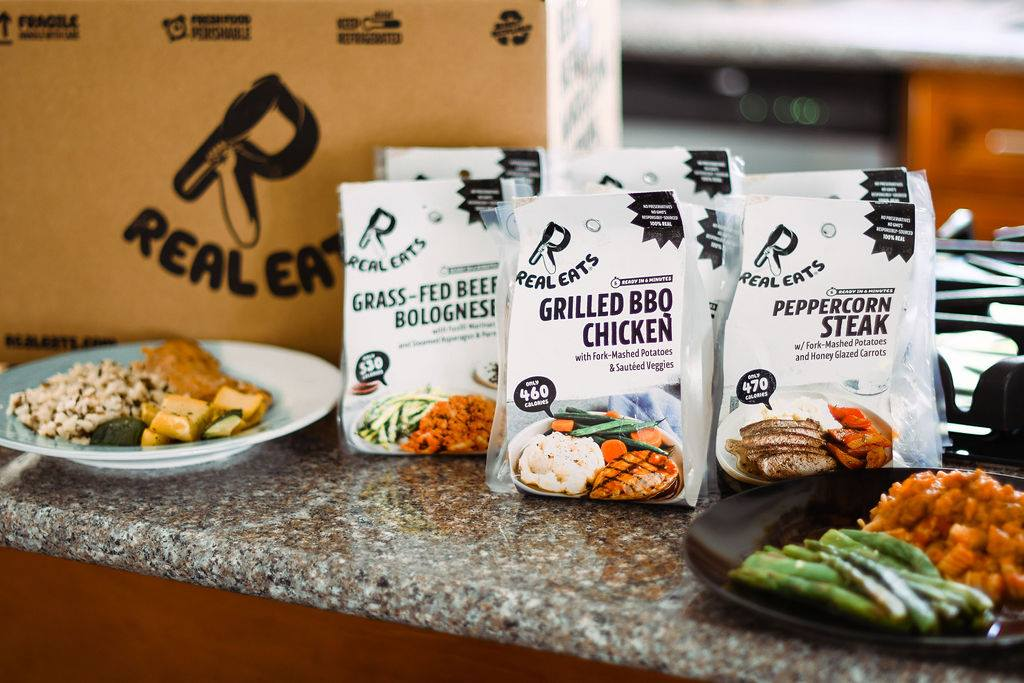 Image from: RealEats
What You Get: RealEats is a ready-to-eat meal service, offering scrumptious chef-prepared meals delivered straight to your home! Every box is packed with well-secured, vacuum-sealed meals to lock in and preserve the freshness, flavors, and nutrients. And it's easy to prepare the meals! You can heat the pouch in boiling water or in the microwave. It's the perfect subscription box for people who has no time to cook from scratch.
RealEats offers tasty chef-made meals like Honey Sesame Chicken, Shredded Chicken Fajitas, Homestyle Turkey Breast, Garlic Lime Shrimp, and Korean BBQ Steak. Subscribers can also personalize their meal plan by choosing from low-calorie meals with gluten-free, high-protein, and plant-based options.
Price: Meals starts at $60 per week. Save more if you choose more meals!
Deal: Get up to $25 off + FREE Shipping your first TWO orders - that's $14.99 off each box! Use coupon code WELCOME25.
---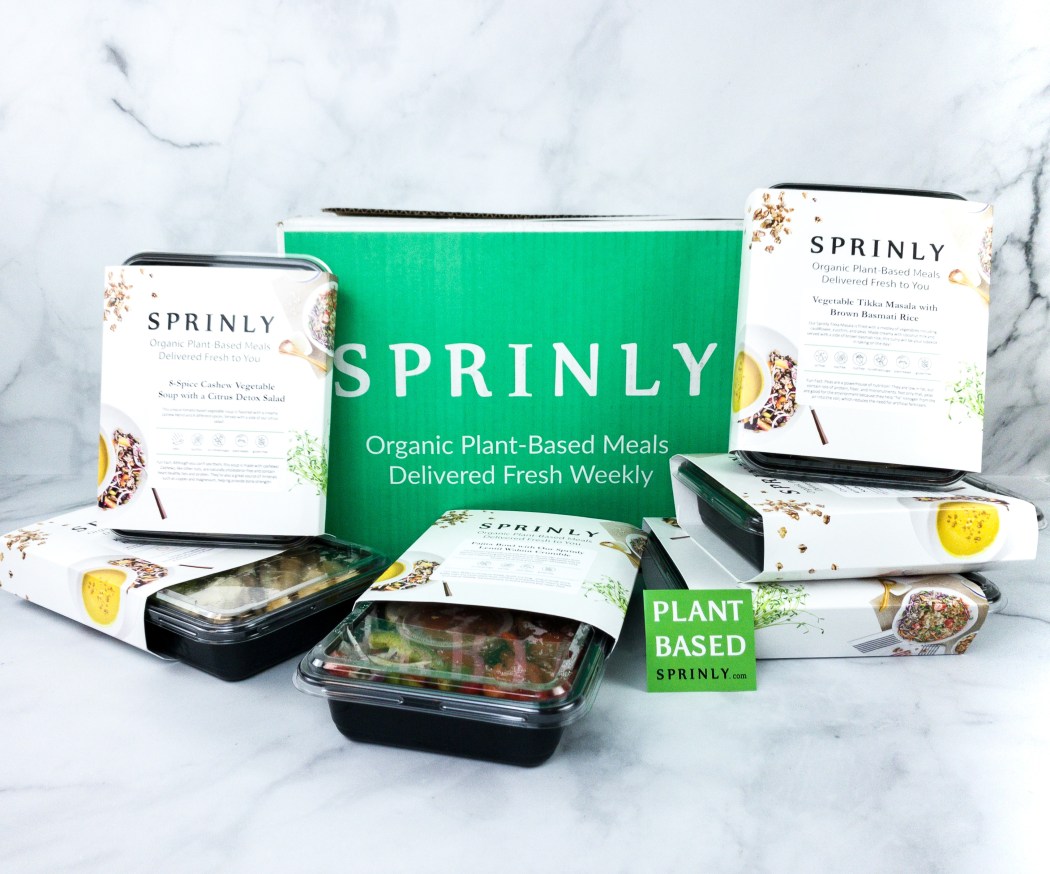 Image from: our review
What You Get: Sprinly is an organic plant-based, no-contact meal delivery service that delivers nutritionist-approved, ready-to-eat meals straight to your home weekly. They make it easy for anyone to eat healthily by sending a box that contains fresh, never frozen, fully prepared, 100% vegan meals that are absolutely free from gluten or even refined sugar. Receive 6 meals per week, 12 meals per week, or 18 meals per week. Just choose the dishes you love from their rotating menu, and wait for your meals to arrive. Plus, it's so convenient – heat it for 3 minutes or less and enjoy!
Your healthy eating habits start with Mediterranean Veggie Kofta Crumble, Zucchini Noodle Pesto, Roasted Acorn Squash, Indian Roasted Vegetable Curry, and Mushroom & Lentil Sliders. Sprinly entrees are all vegan!
Price: Healthy meals for $109 per week.
Deals:
---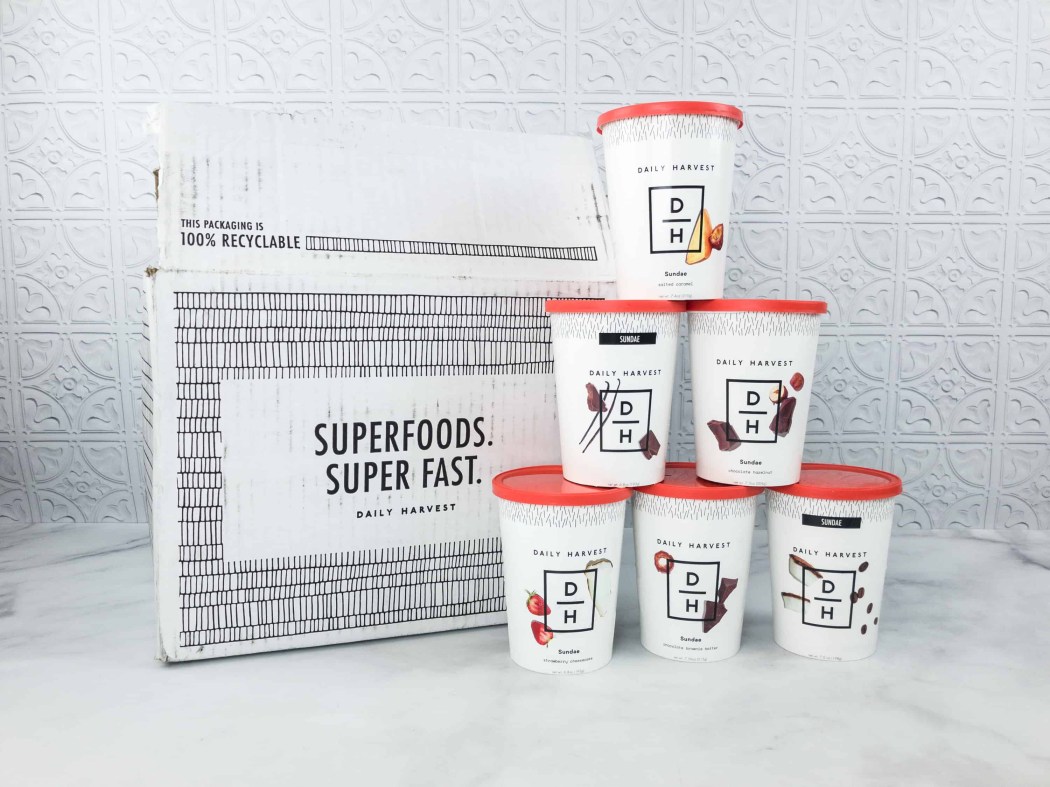 Image from: our review
What You Get: Daily Harvest is a unique food subscription that provides good clean food using only the freshest fruits and vegetables – a perfect way to add superfoods to your diet! Customize your plan, unpack good food, and enjoy guilt-free meals your body will be sure to love. You can select how many recipes you'd like to get and when you'd like them sent (weekly or monthly). Subscribers will receive ready-to-blend, heat, or eat whole food and superfood plant-based meals designed to meet their dietary needs. They currently offer actually healthy, undeniably delicious smoothies, harvest bowls, flatbreads, soups, oat bowls, chia bowls, scoops, bites, and lattes for you to indulge in, guilt-free!
Daily Harvest has some popular smoothie flavors and meals including Cherry + Almond Smoothie, Quinoa + Chipotle Harvest Bowl, Mushroom + Miso Soup, and Tomatillo + Pepper Flatbread. All of Daily Harvest's offerings are plant-based and vegan!
Price: Prices start at $6.79 for Forager Bowls, Oat Bowls, and Chia Bowls. Smoothies and Soups start at $8.49 and Harvest Bowls and Flatbreads start at $9.79.
Deal: Save $25 on your first box! Use coupon code HELLOSUB and Use this link to subscribe.
---
Image from: CookUnity
Why We Love It: CookUnity brings delicious, chef-crafted meals straight to your door! It's a meal subscription plan that ships every week, and you can customize your box according to your preferences. Look forward to new meal offerings weekly, all of which are made by skilled chefs! They have meat and chicken dishes, as well as seafood and vegetable meals for the health-conscious ones. There are even meals inspired by international cuisines, for people who want to try something new. Meals arrive at your door fully cooked and packed in eco-friendly containers, so all you have to do is to heat them before serving.
The most popular ready-to-eat dishes from Cookunity include Chicken Enchilada Suizas, Lamb Shawarma with Couscous & Red Onion, Chicken Carribean Stew, Spicy Pork Buns, and more. They also offer meal selections for vegetarian and vegan diets, as well as low calorie, low carb, gluten-free, dairy-free, and low sodium meal options.
Price: Enjoy chef-curated meals starting at $43.97 for 4 meals/week, $61.95 for 6 meals/week, $81.93 for 8 meals/week, $116.89 for 12 meals/week, or $152.85 for 16 meals/week.
Deal: Get 30% off your first order! Use coupon code GET40OFF.
---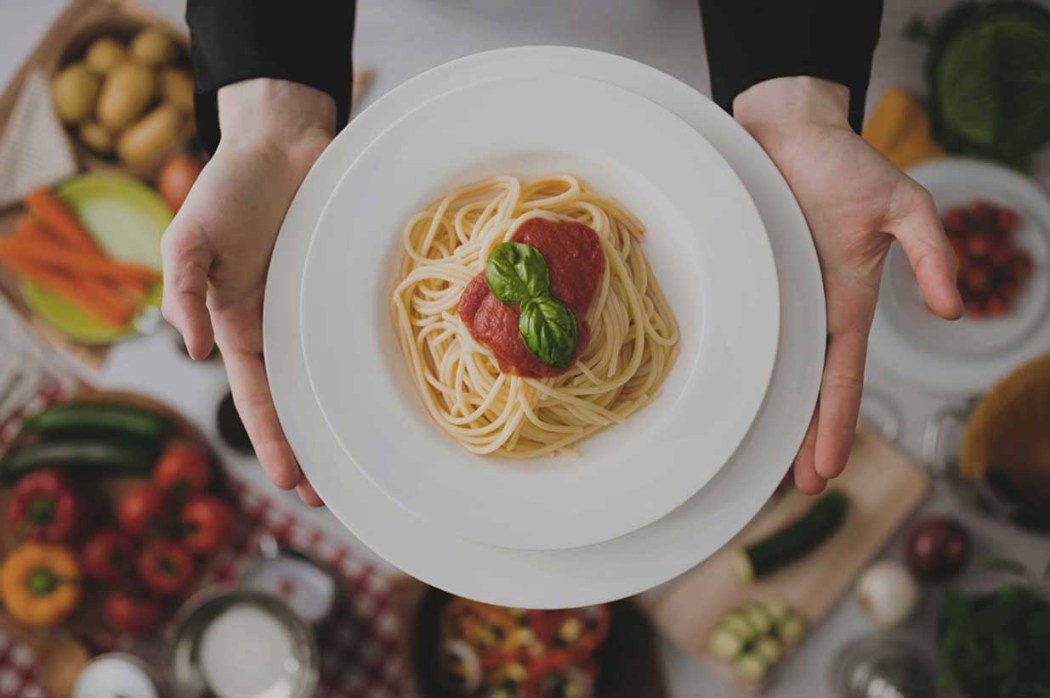 Image from: Magic Kitchen
What You Get: Freshly prepared meals arrive at your door in an instant! Magic Kitchen is a food delivery service that provides small-batch, deliciously tasting quick-to-prepare and ready-to-eat meals for singles or families. They have an entire menu, categorized based on what diet you practice and what you need for your body. Each meal is dietician-designed and chef-prepared using ingredients sourced within the USA, then flash-frozen to lock in all the scrumptious flavor! Just unpack, heat, and serve!
Magic Kitchen prepped meal best-sellers are Baked Tilapia with Brown Rice & Minted Carrots, Beef Lasagna with Peas & Carrots, Beef Meatballs & Alfredo Shell Pasta, and Breaded Chicken Patty with Spring Vegetables. They have offerings for senior diet, portion-controlled, diabetic-friendly, renal diet (CKD 3&4), dialysis-friendly, dairy-free, gluten-free, low fat, low sodium, low carbohydrate, and vegetarian.
Price: Meal starts at $12 per serving.
---
Image from: The Good Kitchen
What You Get: The Good Kitchen makes the tummy happy and body healthy! This food subscription box delivers heat-and-eat delicious and nutritious meals made from clean, sustainable, farm-grown, and GMO-free ingredients. Get started by supplying them with information, including your dietary preferences, allergies, and ingredient avoidances, and receive farm-to-table, fully prepared meals on your desired delivery frequency. You'll have tasty meals to devour in less than 5 minutes, plus no clean-up is required!
The Good Kitchen pre-made meals to look forward to include Beef Sheperd's Pie, Korean Style Beef Bowl, Ranch Chicken with Buffalo Cauliflower, Chicken & Turkey Bolognese with Garlicky Broccolini, and Bacon & Asparagus Frittata with Yukon Potato Hash. This meal subscription also features meals ideal for paleo, keto, low fat, whole30, and gluten-free diets.
Price: The subscription cost is $130 – 10 meals convenience plan, $182 – 14 meals anti-cook plan, and $231 – 21 meals all-in plan.
---
Image from: Nurture Life
What You Get: Nurture Life is a meal delivery service that sends healthy and delicious meals to babies and toddlers. They've prepared menus for little humans to guarantee that they're eating well-balanced meals that are age and dietary choice appropriate. Each box contains carefully prepared meals made by chefs and pediatric dietitians to meet individuals' nutritional needs. The menu changes weekly, and you have the option to build your own box. It's like getting the best of best foods but for less!
Guilt-free meals for kids include Chicken Dumplings with Edamame, Italian Meatballs with Bow Ties & Broccoli, Chicken & Mac, and Shepherd's Pie with Rainbow Veggie Medley. They also have healthy smoothies and snacks!
Price: Subscription plans starts at $35 per week.
Deal: Get 50% off your first week! Deal applies automatically, just visit and subscribe.
---
Image from: Snap Kitchen
What You Get: Get a delicious meal in a snap of a finger! Snap Kitchen is a special meal subscription prepared by an expert dietitian to help you achieve a more healthy and active body that would definitely enhance your lifestyle. Every box contains highly nutritious and delicious meals made from high-quality ingredients without antibiotics, GMO, Gluten, and any added hormones. Receive 6 or 12 meals per week from their rotating menu, available in low carb, vegetarian, balance, whole30, high protein, keto-friendly, paleo, etc. When the meals arrive at your door, all you have to do is heat them and enjoy – no more prep & cooking involved!
Snap Kitchen has a diverse selection of prepped meals like Pesto Pasta with Chicken Sausage Meatballs, Beef Burgundy with Potato-Turnip Mash, Buffalo Ranch Burger with Loaded Roasted Cauliflower, and Adobo Chicken Bowl with Pickled Red Cabbage Slaw. They also have meal offerings for high-protein, low carb, keto, paleo, and whole30 diets!
Price: Get your plan for $165 per week.
Deal: Get up to $60 OFF your first 3 weeks of Snap Kitchen! Use coupon code GET60.
---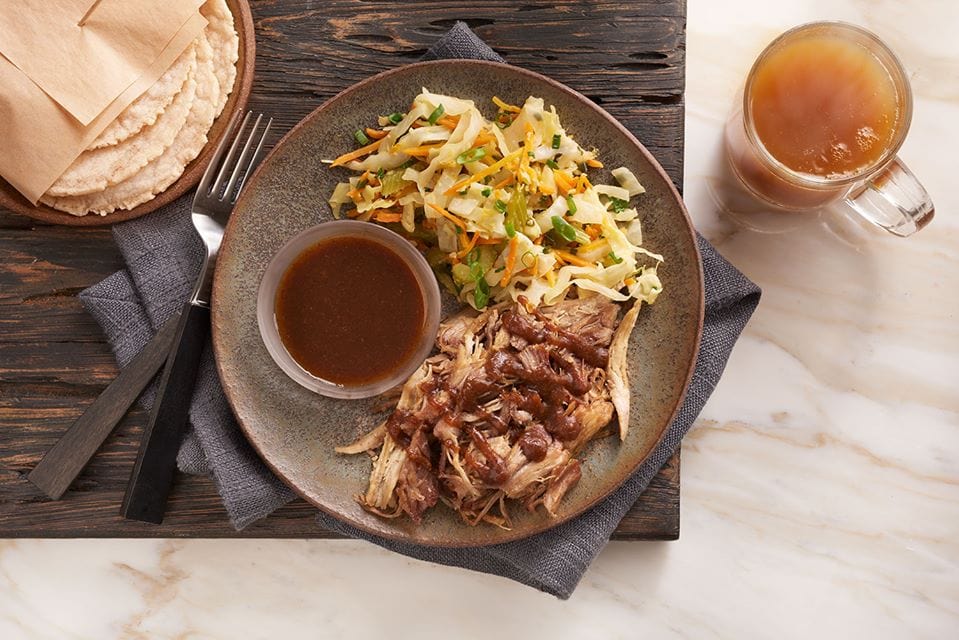 Image from: Paleo On The Go
What You Get: Paleo On The Go is an exclusive meal subscription that provides ready-to-eat, gourmet, real-food dishes that contain paleo and AIP-friendly ingredients, including grass-fed beef, pastured pork, elk, free-range poultry, wild-caught fish, organic vegetables, paleo snacks, and more! Every meal delivered is 100% guaranteed to be free from gluten, casein, whey, legume, and soy. Choose which food appeals to your taste buds and set your preferred delivery frequency. Every meal is carefully shipped in a recyclable and insulated package, and there are also complimentary surprises every month to make things more exciting!
They have tasty paleo meals like Coq Au Vin with Herb Mashed Japanese Potatoes, Thai Basil Shrimp with Vegetables, Polish Stuffed Cabbage Rolls, Spinach and Mushroom Beef Lasagna, and Bacon Apple Chicken Burger with Maple Cranberry Sauce.
Price: Subscription cost is at $245 per box, and you can set your own schedule.
---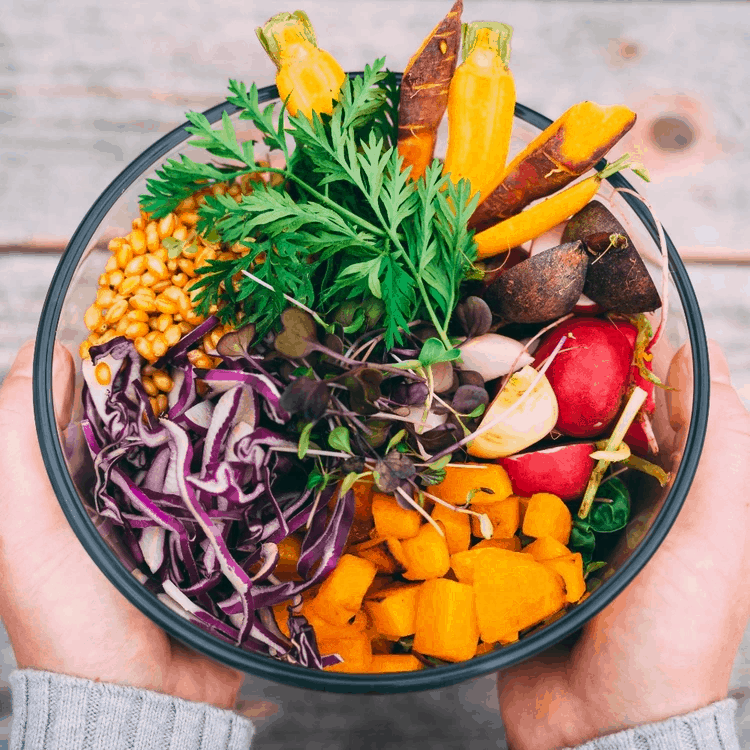 What You Get: Nutrition for Longevity will definitely change the way you think about fast food meals. N4L is a delicious meal subscription that delivers healthy and convenient meals made from ingredients produced on their own regenerative farms, providing you with the cleanest, nutrient-dense, and freshest recipes daily. Their team of registered dieticians makes sure you get the right-sized daily calorie intake. Choose from their ever-changing menu and enjoy a healthy, scrumptious meal in five minutes!
Curated by a Michelin Star chef, they have prepped meals such as Gallo Pinto with Chili Lime Cauliflower, Okinawan Teriyaki Stir Fry, Blue Rice Buddha Bowl, Vegan Bolognese with Polenta, and Sardinian Orange Radicchio Salad. They offer customized meal plans, as well as vegan, pescatarian, and flexitarian meal plans.
Price: Plans start at $104.40 for a single-serve Vegetarian Meal Plan, $111.15 each for an Intermittent Fasting Meal Kit and Diabetes-Friendly Meal Plan, and $117.90 for Pescatarian Meal Plan. Starter boxes are also available – $136.80 for the 3-Day Starter Box and $213.00 for the 30-Day Kickstart Bundle.
Deals:
---
Image from: Top Chef Meals
What You Get: Top Chef Meals is a family-owned business delivery service that offers more than 75 chef-prepared meals to choose from and hundreds of side dishes that you can mix and match! The meals are made to order a day before shipping and frozen – it's easy to reheat once delivered. You can choose from their menu or pick based on your dietary needs such as Low Carb, Keto, Paleo, Diabetic, Gluten-Free, and more. All meals are dietician-developed, and everything is customizable to accommodate preferences. No more wasting time shopping and cooking – just heat in under 3 minutes to eat!
Some of the tasty Top Chef Meals include Asian Sesame Salmon, Chicken Cordon Bleu, Dry Rub Baby Back Ribs, Turkey Meatballs Marinara, and Chargrilled Burger with Sharp Cheddar! They also offer meals for special diets, like renal , diabetic, low carb, low sodium, gluten-free, low fat, and senior.
Price: Meals starts from $3.50 + shipping.
---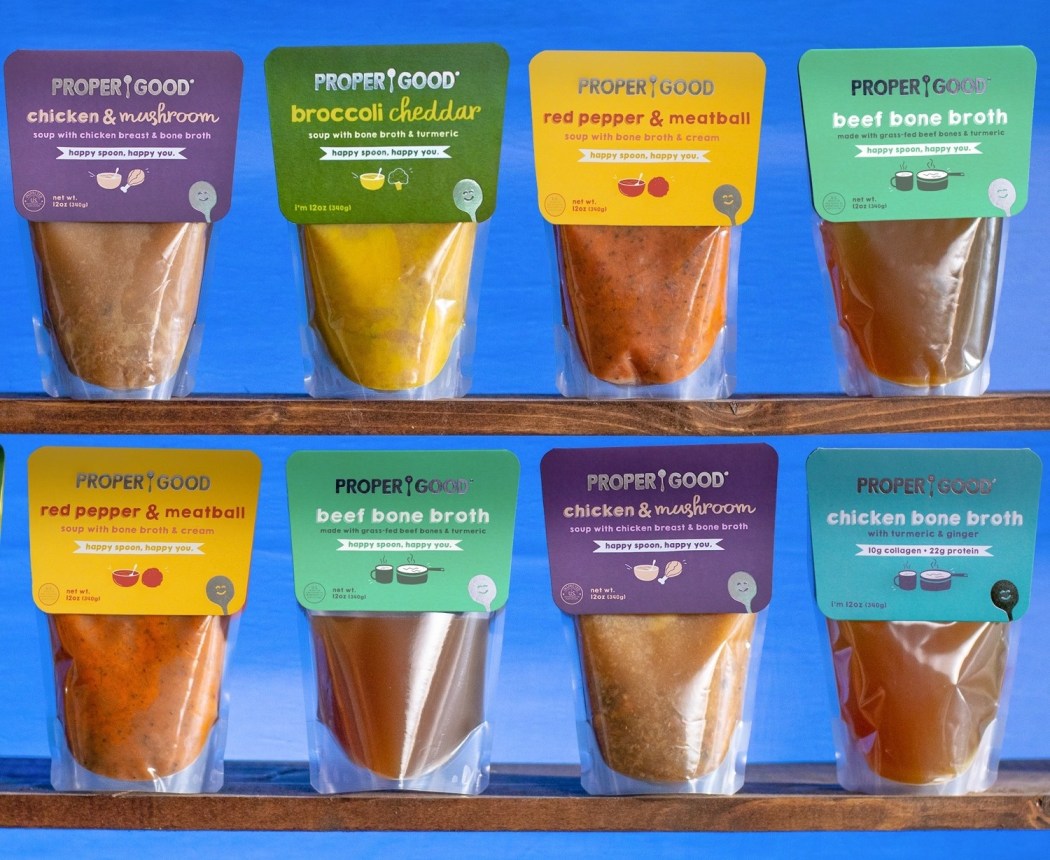 Image from: Proper Good
What You Get: For busy people, there is Proper Good that'll take care of your meals so you can spend more time on the important things. They'll send you zero-prep meals made using clean ingredients with no fillers, chemicals, and nothing artificial. You can build your own pack and include the flavors you love, with the option for keto, plant-based, gluten-free, and dairy-free. Ready-to-eat meals come in pouches that you can easily pop in the microwave to heat or boil on the stove without compromising great flavor. It's a premium yet quick solution for hungry tummies!
Proper Good has a nice variety of pre-prepared meals to fill you up, including Lentil Dahl Curry, Red Pepper Meatball, Tomato Basil Soup, Broccoli Cheddar, and Chicken Noodle. They also offer bundles depending on your dietary preferences like keto, plant-based, gluten-free, low-sodium, and dairy-free.
Price: Build your own pack and subscribe to save 15%. Prices start at $2.97 per pack.
Deal: Get 10% off your first order! Use coupon code HAPPYSPOON10.
---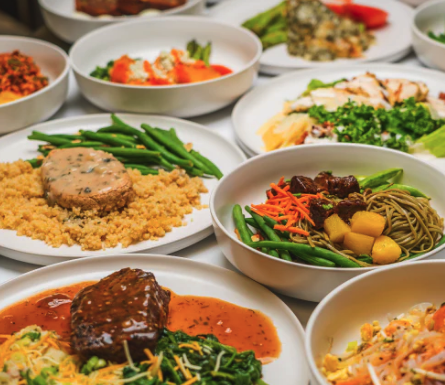 Image from: Fresh Meal Plan
What You Get: With Fresh Meal Plan, you'll have no reason to skip your meals. They'll provide you with fully prepared food packs made from the finest, freshest farm-to-table ingredients. Just select which plan suits you and leave the shopping, cooking, and cleaning up to them. It's also up to you if you want to receive 6, 10, or 14 meals per week. All meals are freshly created by a 5-star gourmet chef complete with balanced proteins, vegetables, and complex carbohydrates to serve you healthy yet uniquely delicious dishes that'll satisfy taste buds!
Enjoy Fresh Meal Plan prepped meals like Spaghetti & Meatballs with Marinara & Parmesan Cheese, Lemon Thyme Chicken, Grilled Sirloin Steak, and Vegan Crab Cakes when you subscribe. They also cater to special diets like traditional, paleo, keto, vegan, lean and mean, and fresh+.
Price: 6 meals per week plan cost $11.99/meal, 10 meals per week plan is $10.99/meal, and 14 meals per week plan cost $9.99/meal.
Deals:
---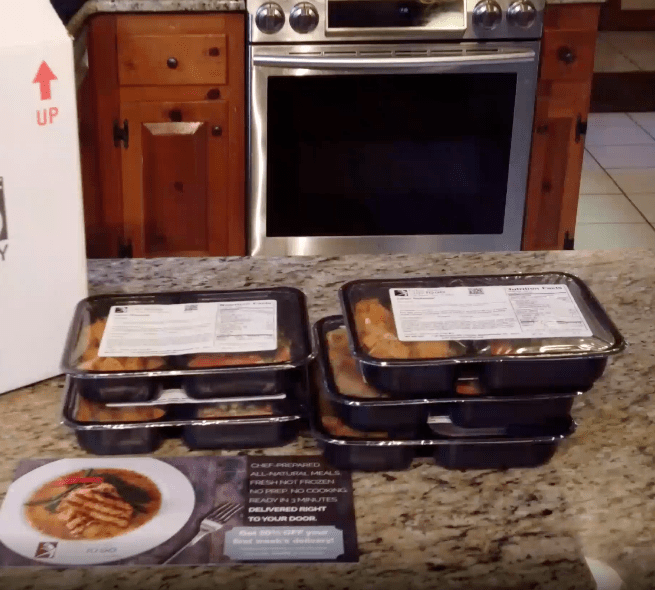 Image from: Personal Chef To Go
What You Get: Skip on the hassle of preparing your own food and just let Personal Chef To Go to take care of it. Using locally sourced vegetables, FDA-approved meats, and whole grains, they create healthy, hearty meals to help you live smart and eat healthily! Every week, you'll receive 5, 8, or 10 nutrient-rich meals, depending on the plan you've chosen. These meals are freshly made – never frozen, and packed in special reduced oxygen containers to lock in flavors. Not only will you save time and money but calories too! Just heat it and eat it!
Some of the fully-cooked meals from Personal Chef To Go are Lemon Chicken with Citrus Oregano Dressing, Roasted Vegetarian Stuffed Pepper, Chicken Cacciatore, and Cilantro Lime Shrimp Rice Bowl.
Price: 5 meals cost $78/week, 8 meals cost $118/week, and 10 meals cost $138/week.
---
And these are some of the best meal prepped delivery subscription boxes! Did you see your favorite prepared meal subscription?
Don't forget to check out our list of all the best subscription boxes in every category!
Say Hello to More Prepped Delivery Box Subscriptions!
Find more Delivery Service subscription options in these lists: