Imagine never running out of bottles to share with family, friends, or even for your personal enjoyment! Now, you can effortlessly stock your wine cellar with an assortment of exceptional wines through wine clubs that offer cases. With wine case clubs, you'll receive half or a full case of wine conveniently delivered straight to your doorstep. Not only will you save time and energy, but you'll also enjoy discounted pricing along the way! Indulge in a collection of fine wines with the best wine case clubs listed below.
Show More (4 items)
Whether you're a casual wine enthusiast or a seasoned connoisseur, our list of the best wine case clubs has something to suit every taste and preference. Discover new vineyards, explore different regions, and expand your wine collection with ease!
The Best Wine Clubs To Get Vino By The Case!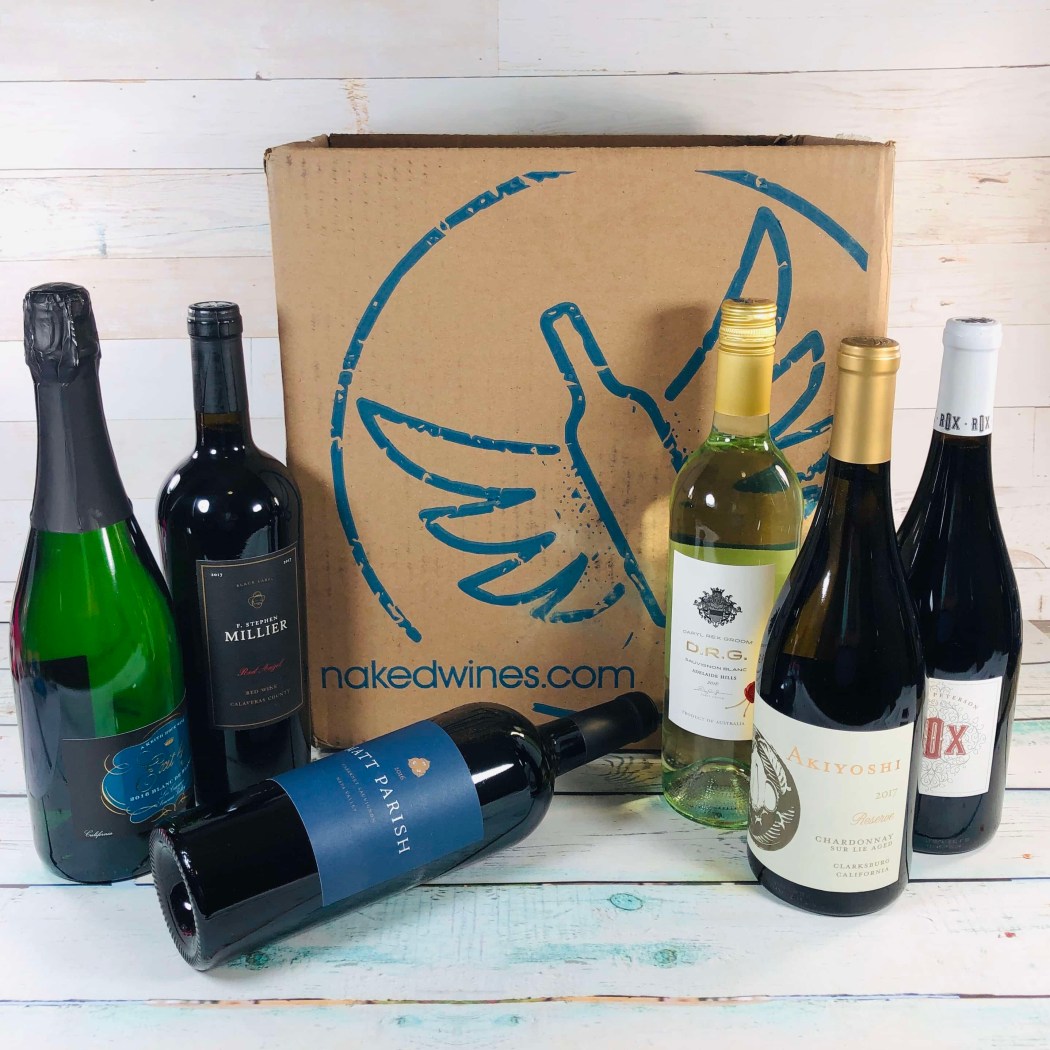 Image from: our review
What You Get: NakedWines.com has the best wines sourced from well-known winemakers around the world. This direct-to-consumer wine service is your way to enjoy great wine without setting foot outside. Treat yourself to wines that are hand-made by real winemakers – a case of reds, whites, or a mix of both. You can also shop their premixed cases at up to 60% off market prices! Your membership will give you access to not only their amazing wines but also to angel executive bottles, pre-release wines, and member-exclusive discounts. With Naked Wines, you'll have fine wines to share with family and friends!
Deal: Get 6 bottles of wine for just $34.99 + FREE Shipping! Deal applies automatically, just visit and subscribe.
---
Image from: Wired For Wine
What You Get: Wired for Wine won't disappoint if you want a wine case delivered to your door! They'll wire you to top-rated wines your taste buds have been missing. Make your way to 90+ Wine Club and be introduced to wines rated 90+ by critics (thus the name). Each quarter, you'll receive 12 high-quality, hard-to-find wines – 2 of each variety, from well-known wine regions to hidden vineyards and wineries with competitive prices to pair with meals! It also comes with tasting notes and serving suggestions. Also, you can choose all whites, reds, or a combination of two.
---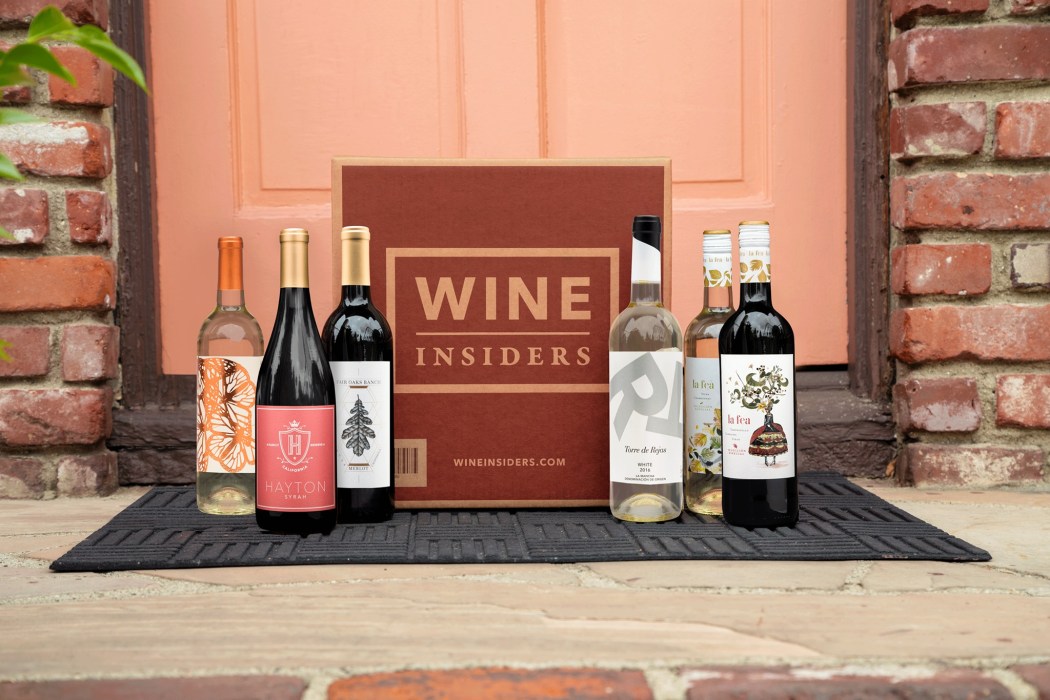 Image from: Wine Insiders
What You Get: An easy way to get your hands into premium wines without the high price is through Wine Insiders. With over 38 years of experience, they surely know how to make each wine lover's heart flutter! They have a wide range of great-tasting wines, where you can find a new artisanal favorite from top wine regions around the globe. Get 12 exclusive high-quality wines directly to your door each quarter – your choice of reds, whites, or mixed, coupled with detailed tasting notes, serving tips, and pairings. You may also get surprise gifts with select shipments. As a new member, you'll also get 3 free bonus bottles of Bordeaux aside from your case!
Deals:
Get $25 off your purchase of $75 or more! Use coupon code GET25 and Use this link to subscribe.
Get your introductory case of $12 wine bottles for only $89, instead of $155. Deal applies automatically, just visit and subscribe. You'll also get 3 Bonus Bottles of Bordeaux and FREE Shipping!
Get 6 Mediterranean Classics for $45 - that's over 50% off! Use this link to get the deal. You'll also get FREE Shipping and Corkscrew!
---
Image from: Plonk Wine Club
What You Get: Plonk Wine Club is one of the top-rated wine clubs you can go for. They are focused on delivering small-batch, organic, and biodynamic wines to member's doors each month. Having a certified and passionate wine expert as the founder, you can definitely trust every wine from this subscription. Find rare hidden gems made by the world's best boutique wineries (no chemicals of any kind, ever)! They have three wine clubs that cater to all kinds of wine fans – Red Wine Club, Mixed Wine Club, and White Wine Club. Receive 4, 6, or a full case of wine with each shipment. It also includes a free double-hinge corkscrew, detailed tasting notes, and expertly chosen recipes to pair with your wines. Join the club and experience unique wines in the comfort of your home. All you have to do is grab a glass and pop a cork!
Deal: Save $20 on your first wine club shipment! Use coupon code SUBSCRIBE20.
---
Image from: Splash Wines
What You Get: Splash Wines is a three-generation convenient wine service that delivers excellent wines straight to your doorstep. This subscription lets you have your fave bottles of wine and experience ones you might've never heard before! You can select how many wine bottles to include in your shipment – 6 (half-case) or 15 (full case), and get them monthly, every other month, or quarterly with your choice of reds, whites, or mixed. Receive delicious wines from famous wine-producing countries that appeal to both beginners and experts. You also have the option to shop curated cases or build your own case of 15, bottle by bottle. Cause why not? You deserve a good wine at a fair price!
Deal: Get $20 off your first month + FREE Shipping! Use coupon code SUBSCRIBE.
---
Image from: California Wine Club Case Club Series
What You Get: Get your monthly fix of handcrafted wines from California Wine Club. Since the '90s, they've been helping artisan wineries to showcase their small-batch wines. Join the California Wine Club Case Club Series and experience a perfect blend of quality, convenience, and savings! Receive 12 bottles (full case) – 3 of each variety, together with the latest issue of Uncorked Magazine, which contains fun and informative features about wines, tasting notes, and pairing tips. You also have the option to customize your Case Club Series delivery and receive all reds, all whites, or both in your chosen delivery frequency! Members can also score up to 50% off normal retail prices on wine reorder. It's definitely a great way to learn about wine and the California Wine scene!
---
Image from: Matthiasson Wines
What You Get: Pair your meals with refreshing beverages from Matthiasson Wines. This subscription sends exceptional, limited-production wines from Napa directly to their member's door 2 times a year! They're in the business since 2003, handcrafting food-friendly wines from certified organic family farms they trust. You can choose to have 12 bottles and get 15% off or opt for 6 Bottle Club and get half a case with 10% savings! You can also upgrade your shipment and receive homemade products from their fruit orchard alongside your wines. It's the best of Napa Valley brought directly to you!
---
Image from: McBride Sisters Collection Wine Clubs
What You Get: Sharing their passion for wine, the McBride Sisters send delicious wines to taste for every occasion through their McBride Sisters Collection Wine Clubs. Their wine clubs created a way so you can have the latest and greatest wines at your door. You can choose from 4 wine clubs they offer – 12 Bottle Seasonal Wine Club and 6 Bottle Seasonal Wine Club, where you'll get a full/half case of wines best suited for each season; Black Girl Magic Wine & Book Club, which celebrates Black women authors with the perfect bottle of wine; and 6-Bottles Every Six Weeks to celebrate whatever reason there is! As a member, you'll receive 10% off on all wine purchases and enjoy discounted shipping rates on your club selections.
---
Image from: our review
What You Get: With Winc, you can find your perfect bottle of wine! This monthly subscription takes the guesswork out of your way by sending unique wines best suited to your tastes. They work directly with winemakers, meaning there are no middlemen, and you'll be getting great wines for less! Get 12 or more bottles of delectable wines and receive a 10% off case discount! Mix and match your favorites and add more to save more. This wine subscription even offers low-sugar wines, which means you cut down on sugar without cutting down on wines. You can also rate the wines on your account to get better recommendations on your next shipment.
Deals:
---
Image from: Laithwaites
Laithwaites is your passport to a world of delightful wines. With their wine subscription, you'll receive 12 expertly selected, award-winning wines every three months, each bottle carrying with it a fascinating story about its origins and crafting. Whether you savor the robust notes of Rich Reds, prefer the Perfect Mix of varieties, or opt for the crisp elegance of Fresh Whites, Laithwaites lets you choose your favorite case. Plus, the flexibility to change wines, delay deliveries, or skip cases at your convenience ensures that your wine journey is as enjoyable as it is convenient.
---
And that is our list of the best wine case clubs!
If you're looking for more subscriptions and clubs, check out our list of all the best subscription boxes in every category!