Pregnancy truly changes the way how things work for women. From the moment you hear the news to watching your belly grow each day, it's the most exciting and memorable phase for soon-to-be-moms! Shopping for what you need is fun, but it's quite a task when your belly is out. Your body changes easily, and finding comfort in the clothes you wear is a big relief! Gladly, maternity clothing subscriptions are here to help with just that!
These subscriptions eliminate the hassle of what moms-to-be encounter when shopping for clothes that will fit their baby bump. They let you have the best and highest quality clothing pieces you can comfortably wear whatever season and trimester you are in. Some provide rental services, where you can exchange or swap your rented maternity clothing when you do outgrow them to new batches that'll fit your current stage.
Looking for bump-friendly clothing must-haves? No need to worry! Gathered on this list are the best maternity clothing subscriptions to keep you comfortable throughout your pregnancy, whether you're sleeping, relaxing on the couch, doing pregnancy yoga, or still working professionally!
All The Best Maternity Clothing Subscriptions To Style That Bump!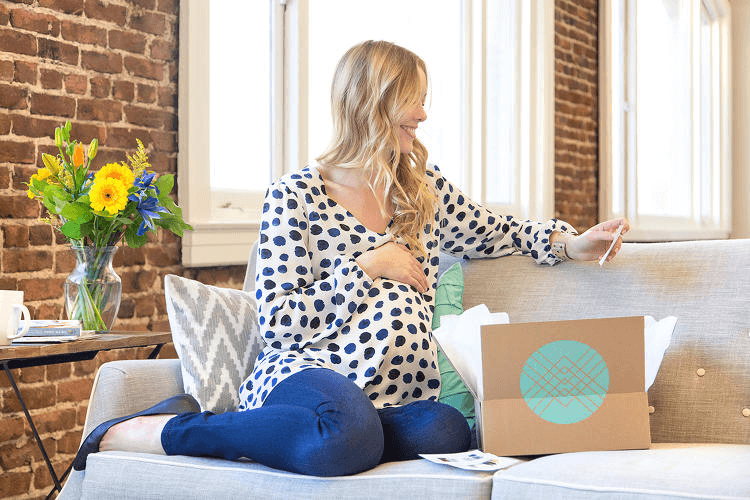 What You Get: You can still dress the way you want at pregnancy with Stitch Fix Maternity. This clothing subscription offers personal styling for anyone, and that includes moms-to-be! They help you find your perfect fit with personalized pieces hand-selected for your individual style and unique size, even with that baby bump. There's an easy style quiz you need to fill out upon sign-up, and it will serve as the guide of your personal stylist in curating your boxes. Once you receive the maternity clothing items, you can take three days to fit and decide what you'd like to keep and checkout online. The ones you won't pick will then be shipped back to them, free of charge!
Price: Styling fee is $20 per month. If you decide to keep everything, you save 25% on your whole fix.
---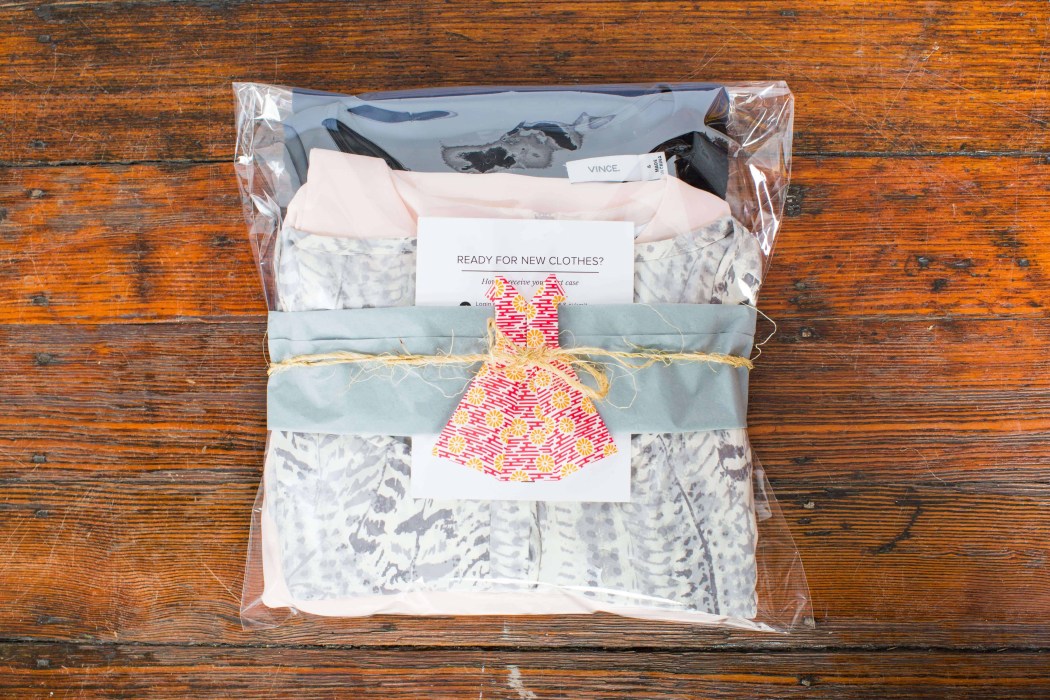 What You Get: Armoire is designed to make you fall in love with your closet again without overloading it! They let you rent clothes that fit perfectly to your taste, even when you're pregnant and taking care of that bump. They'll give you access to high-quality clothing you can comfortably fit in, whatever trimester you are at as of the moment. You can select the styles you want from a curated selection chosen just for your unique preferences by their algorithm and personal stylists. Receive 4, 7, or an unlimited number of clothing a month, including maternity, based on the plan you've chosen. Wear them and return them when it's convenient for you. It's that easy!
Price: 4 Item Capsule costs $79/month, 7 Item Capsule is $119/month, and Unlimited for $249/month.
---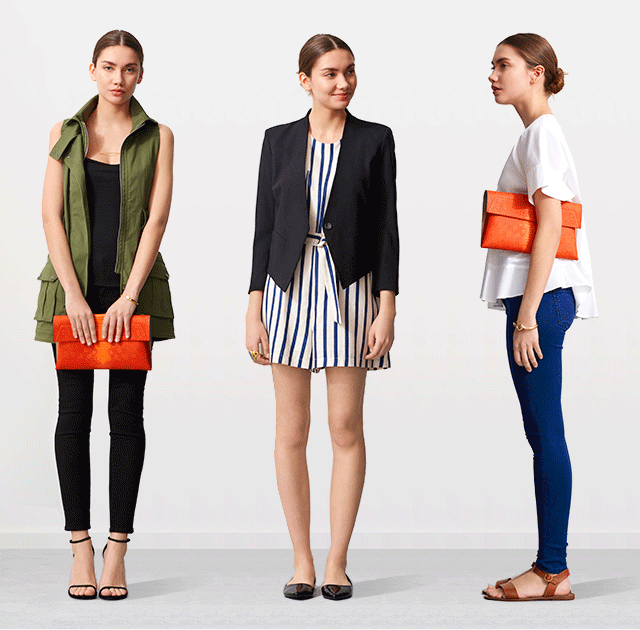 What You Get: Rent the Runway is changing the way you get dressed. Carrying sizes 00-22, they also carry maternity clothing from top brands to cater you with comfortable clothes at every stage of pregnancy, without the heavy price tag. Moms-to-be can rent 4-16 pieces per month and wear them for as long as they want before sending them back to receive new batches. They even handle the boring stuff for you, like dry cleaning the clothing pieces, so you don't have to worry yourself about it! Search on the site and filter by color, length, trend, and more to find the best look that suits your current pregnancy trimester – the choice is always yours!
Learn how this subscription works on Rent the Runway Review.
Price: Subscriptions start at $89 per month for 4 items.
Deals:
---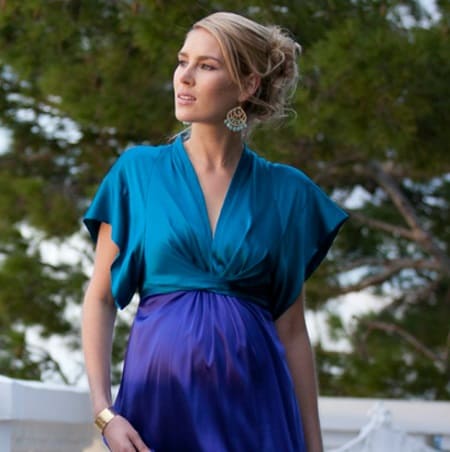 What You Get: Being pregnant is quite hard, so Mine for Nine has something for moms-to-be in the span of nine months while carrying that baby bump! They let you rent as many maternity clothes you need at a time that will fit your style without emptying your wallet. Whatever occasion or season it is, they have the best clothes to offer to keep you looking fabulous and gorgeous and will adjust along with your body's changing size. You can search by clothing type, size, color, price, designers, and even what is available to borrow versus what is available to buy. When you did outgrow your rented clothes, you can just ship them back and rent new ones.
Price: Rental costs depend on what pieces you choose.
---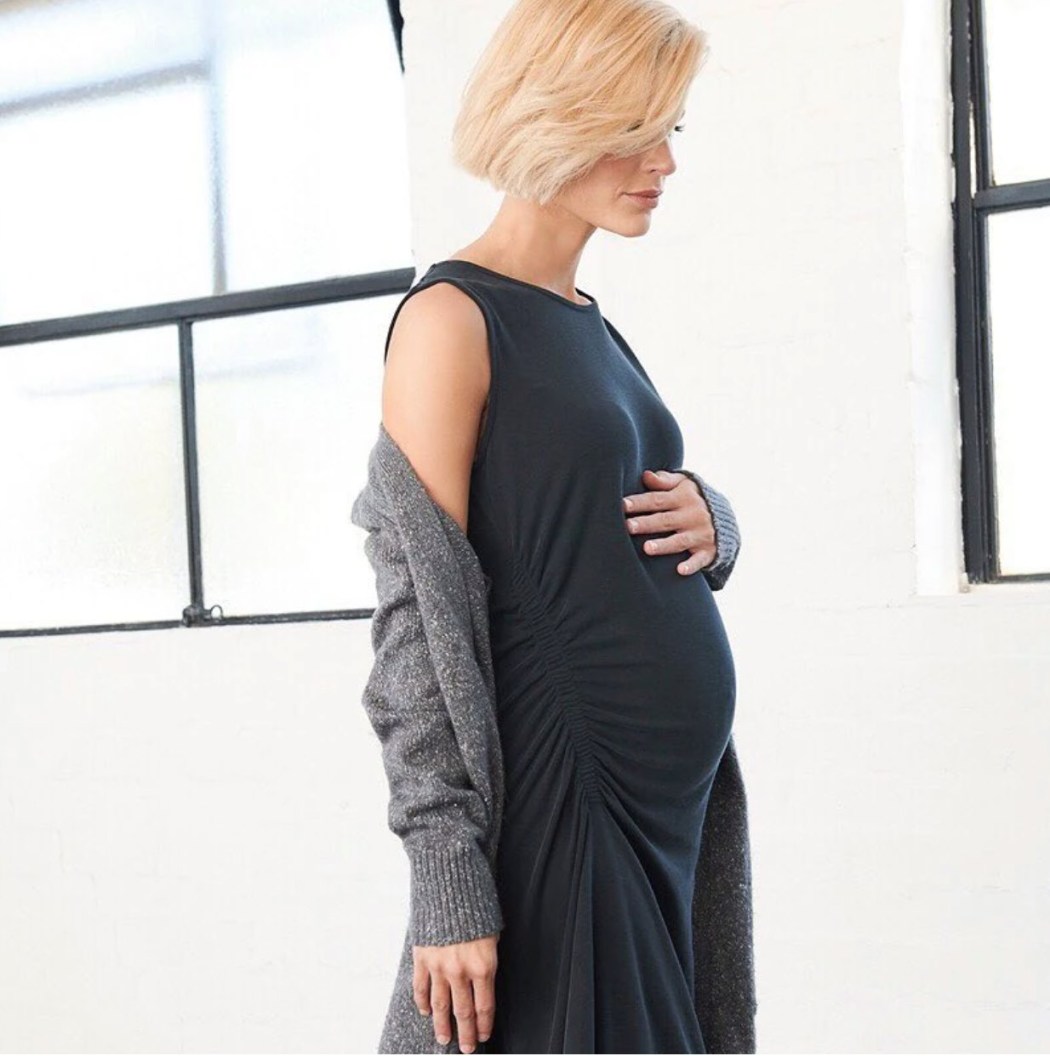 Image from: La Belle Bump
What You Get: With La Belle Bump, you'll get unlimited maternity clothes rentals! This subscription service provides a convenient maternity styling experience without breaking the bank. They let you rent the type of styles you want from a wide array of high-quality maternity clothes, where you can comfortably fit your growing baby bump. All you have to do is create a profile so they can understand your unique needs and preferences. A stylist will then curate your box filled with clothes that match your profile. Wear them as much as you'd like within the rental period, and swap them out for new sets. Shipping is always free!
Price: Rent stylish maternity clothing monthly for $69/3 item box or $99/5 item box.
Deal: Save 10% off the 3 or 5 Item Box! Use coupon code HELLOBOX. Cannot be combined with other offers. Good for first month only.
---
Image from: Le Tote Maternity
What You Get: Le Tote Maternity's rent, return, and repeat service allows pregnant women out there to wear fashionable clothing that'll fit their style and size from week 4 to week 41! Just pay a monthly flat membership fee to enjoy wearing the pieces before you return and repeat. They style your tote based on an easy questionnaire you need to fill up upon signing up, but you can still change items and decide what actually ships. The number of items in each tote depends on what membership plan you have. Aside from clothes, they also have an option for accessories. Wear clothes and accessories as many times as you want, and if you plan on keeping anything, you'll only pay half of the retail price, which means more savings!
Price: Monthly membership plans start at $79 a month.
---
Image from: Nuuly
What You Get: Nuuly allows you to discover something new and surprising about yourself in the best possible way. This subscription wants you to get creative with what you wear daily, even with that baby bump on, and not just on holidays or any other occasions! They let you choose six items to rent from their growing collection of clothing styles, and it's totally up to you if you want to receive only dresses or a mix of tops and bottoms. This includes pieces from popular labels to up-and-coming designers and everything in between, providing you both style and comfort with free shipping and returns – no hidden fees! Fell in love with a piece? Not a problem! You can always buy what you love!
Price: Subscription costs $88 a month.
---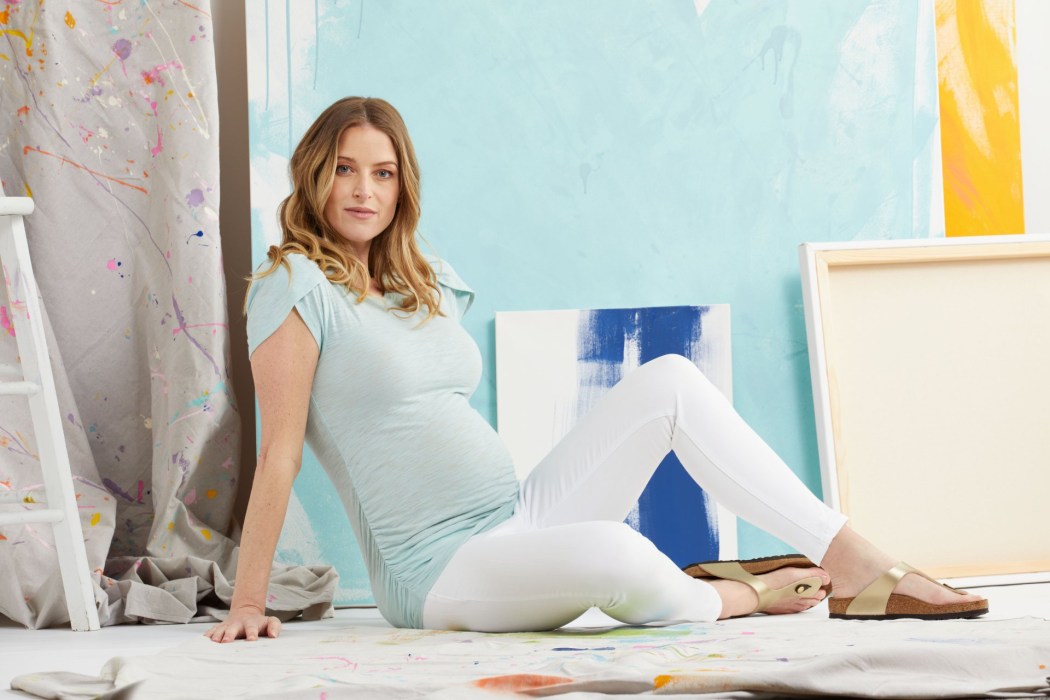 Image from: Motherhood Rental
What You Get: For one flat monthly fee, Motherhood Rental allows you to wear the kind of styles you want, trimester to trimester! They provide endless maternity styles for every stage of your pregnancy. To get started, you need to add at least 8 items to your virtual closet. You'll get unlimited rentals each month, and every shipment comes with 3 styles you can wear for as long as you want. Enjoy expertly designed maternity styles and comfortable bump-friendly must-haves, all while staying at home! Leave your maternity wardrobe woes to them, and they'll take it with extra care from you. What's left for you to do is care for your baby bump while wearing clothes that best fit your pregnancy stage!
Price: Get 3 items at a time for $69/month.
---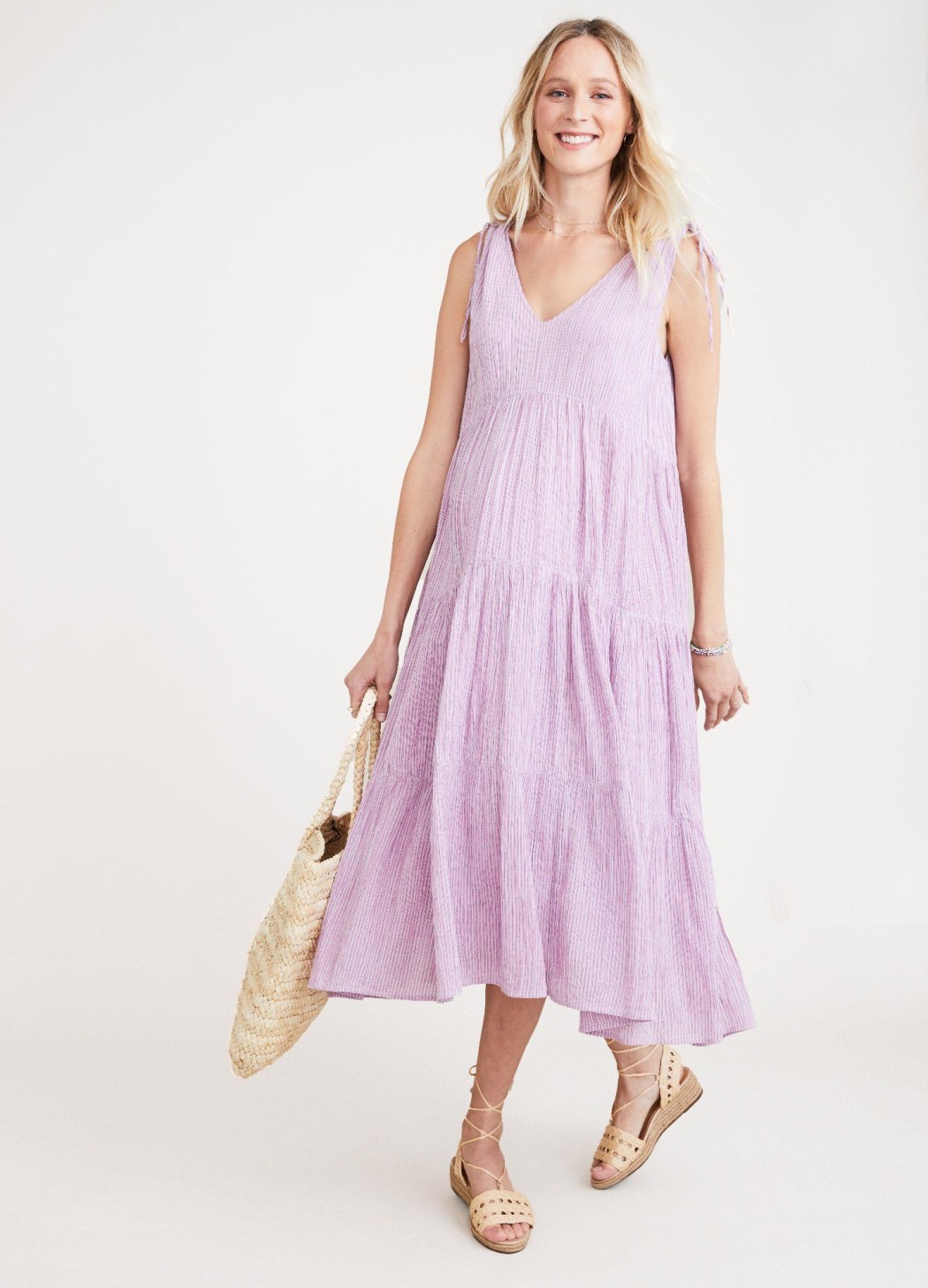 Image from: HATCH Collection
What You Get: For chic, timeless, and comfortable outfits to wear before, during, and after pregnancy, there is HATCH Collection for that! This brand wants to fill the void pregnant women feel by offering high-quality maternity clothing that can be worn for every stage, ranging from dresses, jumpsuits, tops, bottoms & leggings to even intimates and swimwear. Offering a curated collection of stylish, bump-friendly clothes, all the styles they carry are built with room to grow, designed to last even beyond pregnancy!
Price: Hatch Collection includes everything from underwear to dresses to swimwear, starting for as low as $24.
---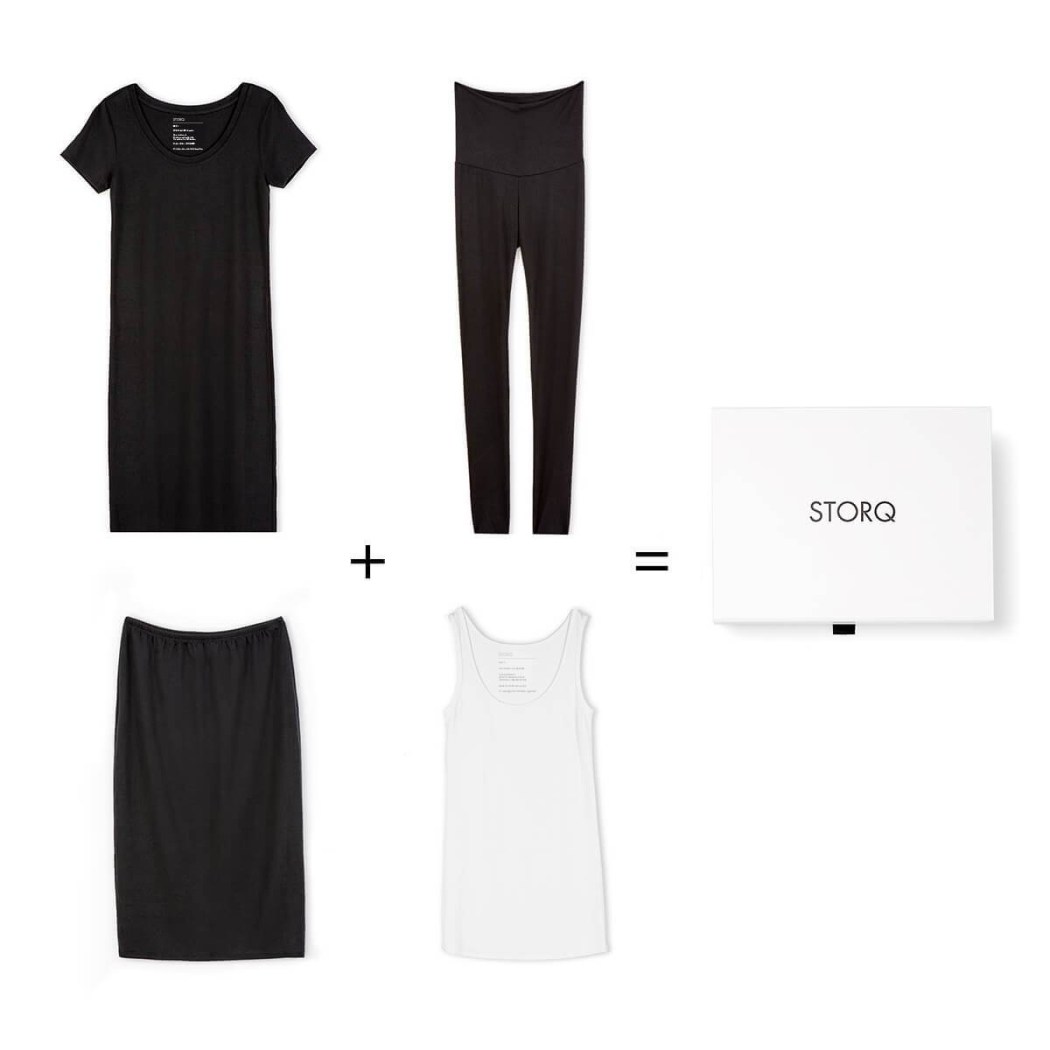 Image from: Storq
What You Get: Storq gives you must-haves for every stage of your pregnancy. They're into making the softest, coziest daily essentials with your personal style in mind. Basic wardrobe staples, that's what this clothing subscription is all about. The 4-Piece Basics Bundle they offer includes a t-shirt dress, signature leggings, pencil skirt, and a white tank. These clothes are made from such nice fabric that's stretchy and can accommodate growing bellies, from 0 to 40+ weeks and beyond. You'll feel like yourself again, but now in the most comfortable way!
Price: Get the basics bundle for $250.
---
And that wraps up the list of the best maternity clothing subscription boxes! Have you decided on which ones to try?
More must-try subscriptions awaiting on our complete list of all the best subscription boxes in every category!