Indulging in a glass of wine is the perfect way to unwind after a long day. But with so many wines to choose from, it can be tough to know where to start. Luckily, wine clubs and subscriptions are here to make discovering new wines and keeping your collection stocked easier than ever.
Gone are the days of wandering aimlessly through the wine aisle or feeling overwhelmed by endless options. With wine clubs and subscriptions, high-quality wines from all around the world will be delivered straight to your doorstep, often accompanied by tasting notes and other goodies to enhance your sipping experience.
Show More (14 items)
Whether you're a wine enthusiast or simply someone who enjoys a good glass of red or white, these services offer something for everyone. Plus, some subscriptions even allow you to create a personalized wine profile, so you can receive bottles that are tailored to your unique taste and preferences.
To help you navigate the world of wines, we've done the research and compiled a list of the best wine clubs and subscriptions. From affordable options to premium collections, our roundup has something for every budget and taste. So, let's raise a glass to convenience and explore the world of wine together!
The Best Clubs and Subscriptions For Wine Night!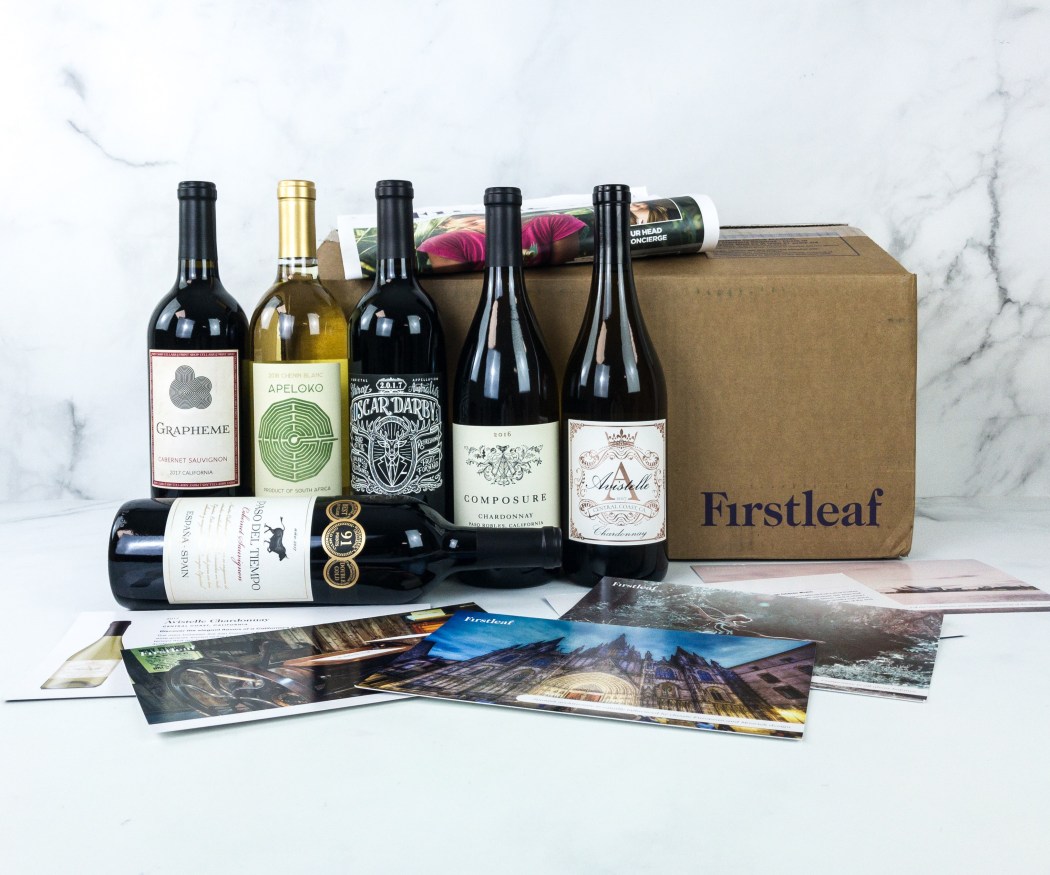 Image from: our review
Firstleaf provides exclusive, small-batch wine selections to match your palate. This wine club gets to know you first through a short quiz with a few wine-related questions you need to answer. They will then match you with high-quality wines that cater to your unique taste. Rate the wines after you receive your box, and their proprietary algorithm will work its magic! They even acknowledge the feedback provided by members to make sure selections are improving and evolving. It gets better and better with every box!
Deal: Get your first 6 wines for only $44.95, plus FREE shipping! Deal applies automatically, just visit and subscribe.
---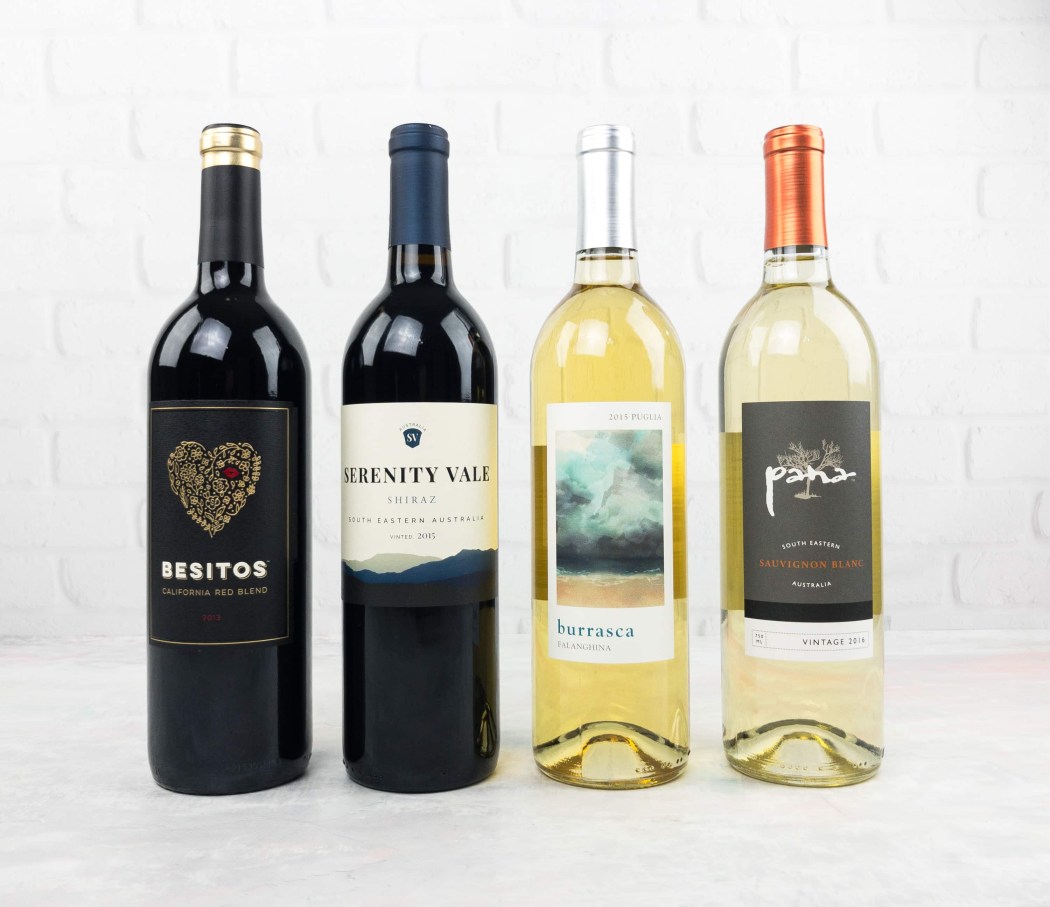 Image from: our review
Bright Cellars is a monthly wine subscription service that matches you to wine based on your personal taste. Share your food and beverage preferences through a fun, short quiz and we'll tell you which wines best fit your taste. As you rate your wines, our inventory is constantly rotating to match with your preferences. You receive 4 bottles per month.
Deal: Get up to $200 off on your first FOUR wine boxes! Use this link to get the deal.
---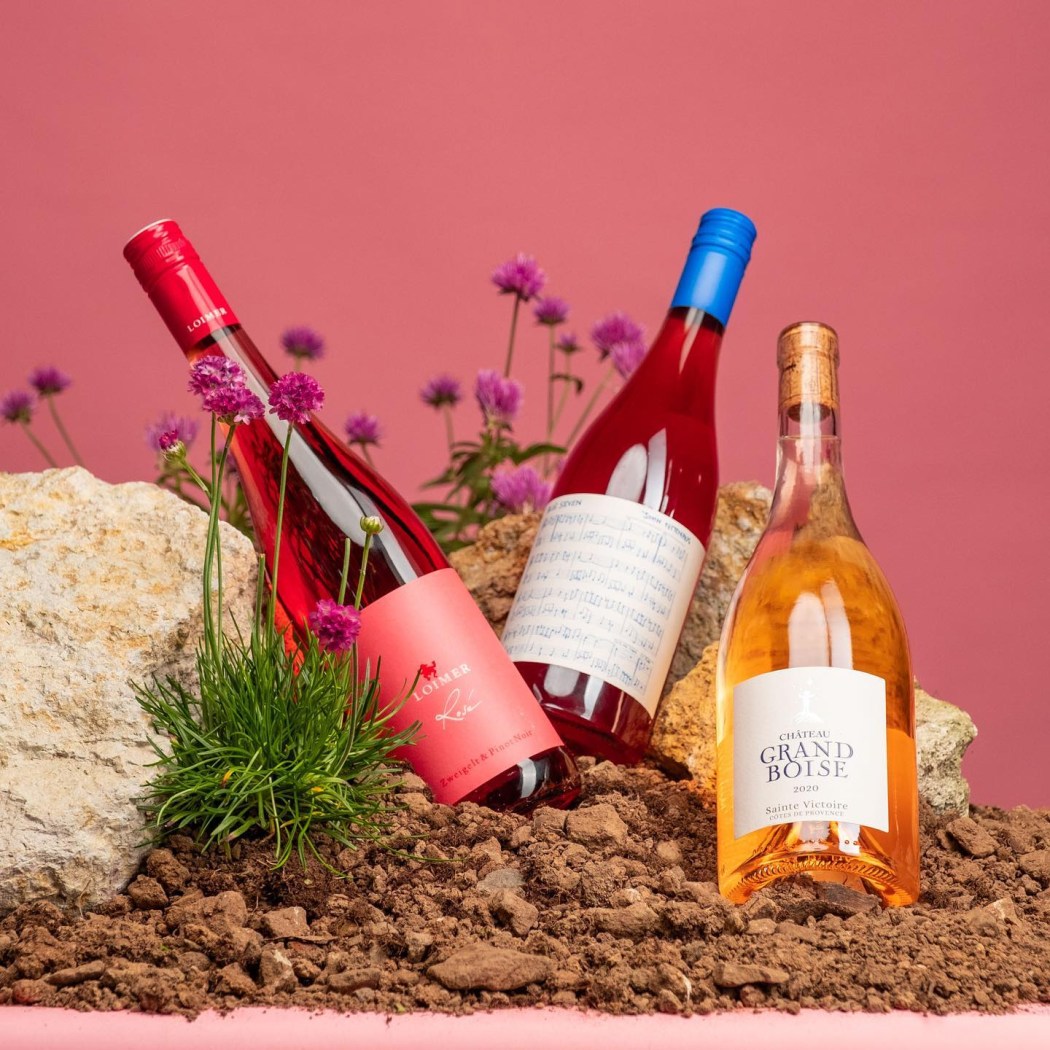 Image from: Dry Farm Wines
Dry Farm Wines gives you access to extraordinary natural wines you can guilt-free enjoy! Every bottle from their collection is organic, sugar-free, vegan, free of toxic additives, Keto and Paleo-friendly, and has lower alcohol and sulfites. In each order, you'll receive a unique selection of pure wines sourced from small family farms and biodiverse vineyards around the world. You get to pick your wine – red, white, rosé, sparkling, or mixed (half red, half white), box size, and how often you'd like to enjoy it. If you aren't satisfied with your wine, they'll replace or refund you in full with their 100% Happiness Promise – no questions asked!
Deal: Get a bottle for just 1¢ with your first Dry Farm Wines club box! Deal applies automatically, just visit and subscribe.
---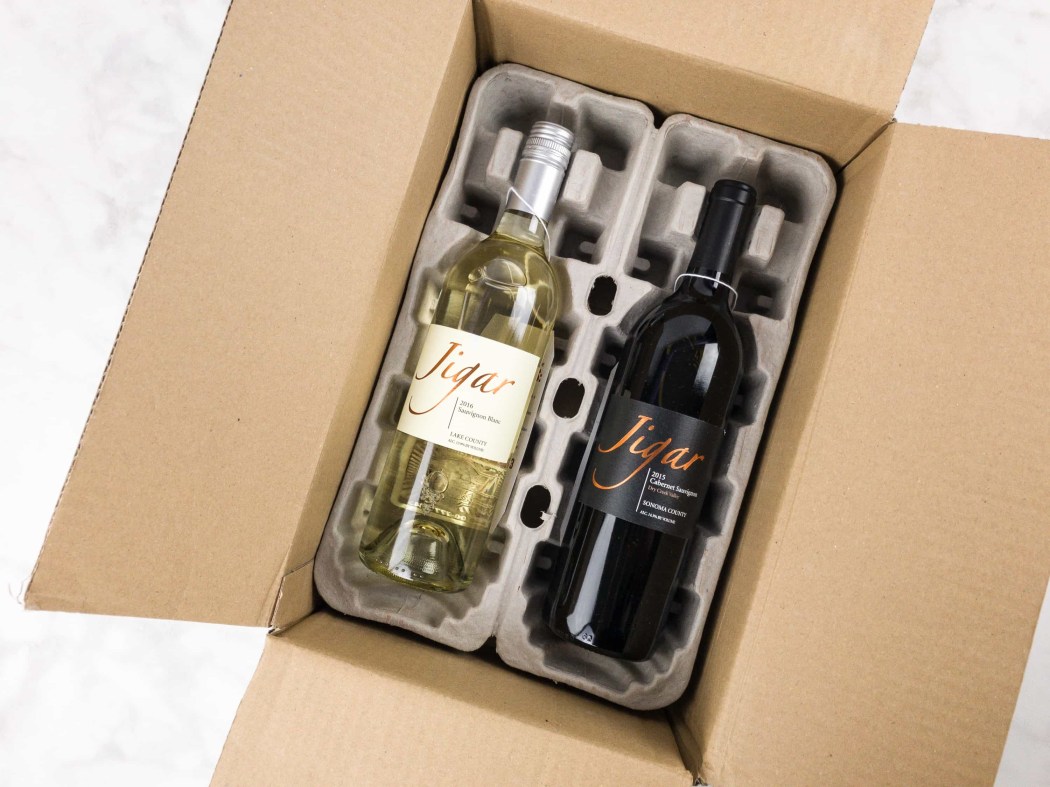 Image from: our review
Fan of artisan wines? It's easy to get your monthly fix from The California Wine Club! They send at least two bottles of small-batch wine from the month's featured winery, along with the latest issue of Uncorked Magazine, which contains fun and informative features about wines and wine tasting. They have six wine-of-the-month clubs to explore, and Aged Cabernet Series is one of them. This wine club offers perfectly aged, prestigious Napa Valley Cabernet Sauvignon. There's also Premier Series, Case Club Series, Signature Series, Pacific Northwest Series, and International Series for more wine options! It's definitely a great way to learn about wine and the California Wine scene!
---
Image from: our review
Gold Medal Wine Club is all about award-winning and highly-rated wines featured in six different clubs for various budgets and wine preferences. Each shipment contains 2-3 bottles of wine, delivered to your door every month or quarter, depending on which club you choose. The Gold Club features highly-regarded California wines; Platinum Club features 90+ rated, ultra-premium wines; International Club with wines from family-owned estates around the world; Garagiste Wine Club features authentic garagiste wines by indie winemakers; Pinot Noir Wine Club for Pinot Noir fans; and Diamond Wine Club offering 93-99 rated luxury wines. This club is surely a fun discovery for some of the best boutique wines!
---
Image from: our review
Vine Oh! is a wine and lifestyle subscription in one. It ships quarterly with two bottles of California wine and an assortment of cute and functional items for women, and they're full-sized too! Whether you receive only reds, only whites, or a mix of both is totally up to you. Meanwhile, lifestyle items can range from anything, like accessories & homeware, and sometimes they even include makeup and relaxing products as well. Wine lovers can also opt for the wine club, where they'll receive four or six 750ml bottles of premium California wine monthly at a great price for more cheers. It's the subscription to try, so you'll always have an excuse for an all-girls wine night!
Deal: Save $10 Off + An Extra Bottle of Wine with your first box! Use coupon code HELLOWINE.
---
Image from: VINEBOX
With VINEBOX, you can discover the most exceptional wines from high-end wine boutiques across Europe! They partner with winemakers and farmers to reward palates with the best wines each vineyard has to offer. You can choose from curated collections and enjoy wine by the glass (100ml) that you can actually bring and drink anytime and anywhere. It's the ideal "taste test" wine service, so you can try and try until you find a favorite and want to buy a bottle. It's also an opportunity to learn about the regions, grapes, and winemakers in Europe, as well as the best pairings for your wine!
---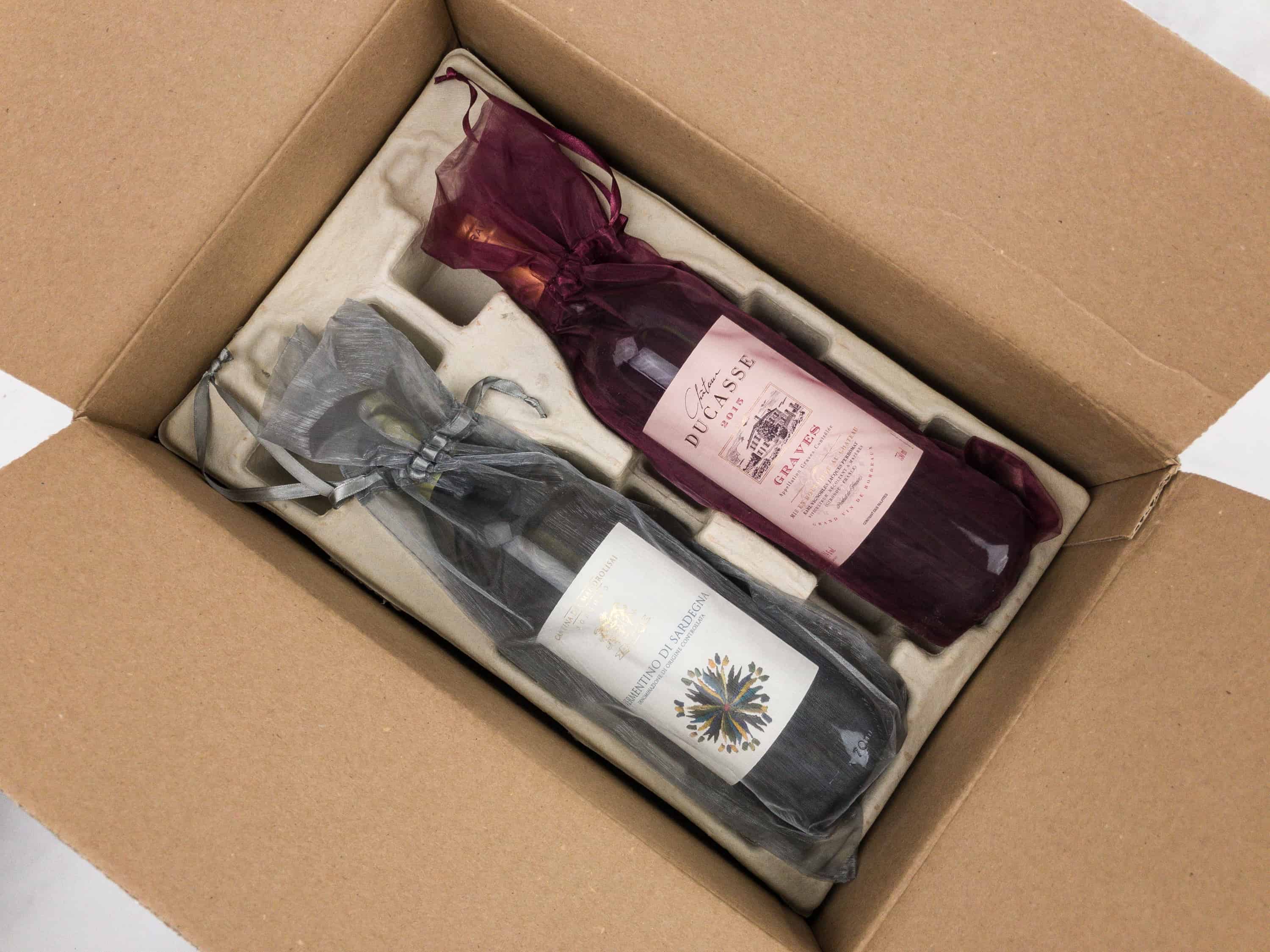 Image from: our review
The International Wine Club of the Month is a wine subscription that delivers two exceptional quality and award-winning wines each month, either two reds, two whites, or one of each. When you sign up, you can choose from four monthly wine clubs: Premier Series, Bold Reds, Masters Series, or Collectors Series. Every bottle of wine in the box is chosen by a huge panel of wine enthusiasts and expert wine tasters to ensure that the wines you'll be getting are top-notch! Also included are cellar notes with detailed wine profiles and comprehensive tasting notes, vineyard histories, and suggested food pairings.
Deals:
Get FREE Wine Bags with International Wine Club of the month membership purchase! Deal applies automatically, just visit and subscribe.
Save $25 off a 12 shipment order. Use coupon code SAVE30.
Save $15 off a 6 shipment order. Use coupon code SAVE15.
Save $10 off a 4 shipment order. Use coupon code SAVE10.
---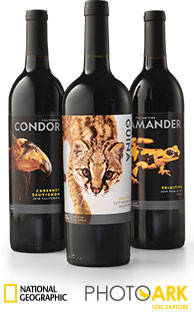 Image from: Nat Geo Wines
Nat Geo Wines makes it easy to taste the best and most authentic wines from the world's top estates. With every shipment, you'll discover new regions and meet different winemakers behind each flavorful wine they send you. Wines of the World lets you experience a wholesome wine club experience in the comforts of your home! Choose from reds, whites, or a combination of the two, and receive 12 expertly selected wines every three months with tasting notes to guide you in your unique wine-tasting experience. Members also earn credits for free bottles, upgrades to a 1.5-liter magnum, and a luxury bottle, plus exclusive offers throughout the year!
Deal: Get over $100 savings, plus 2 Bonus Wine Bottles and a pair of Dartington Crystal stemless glasses! Use this link to get the deal.
---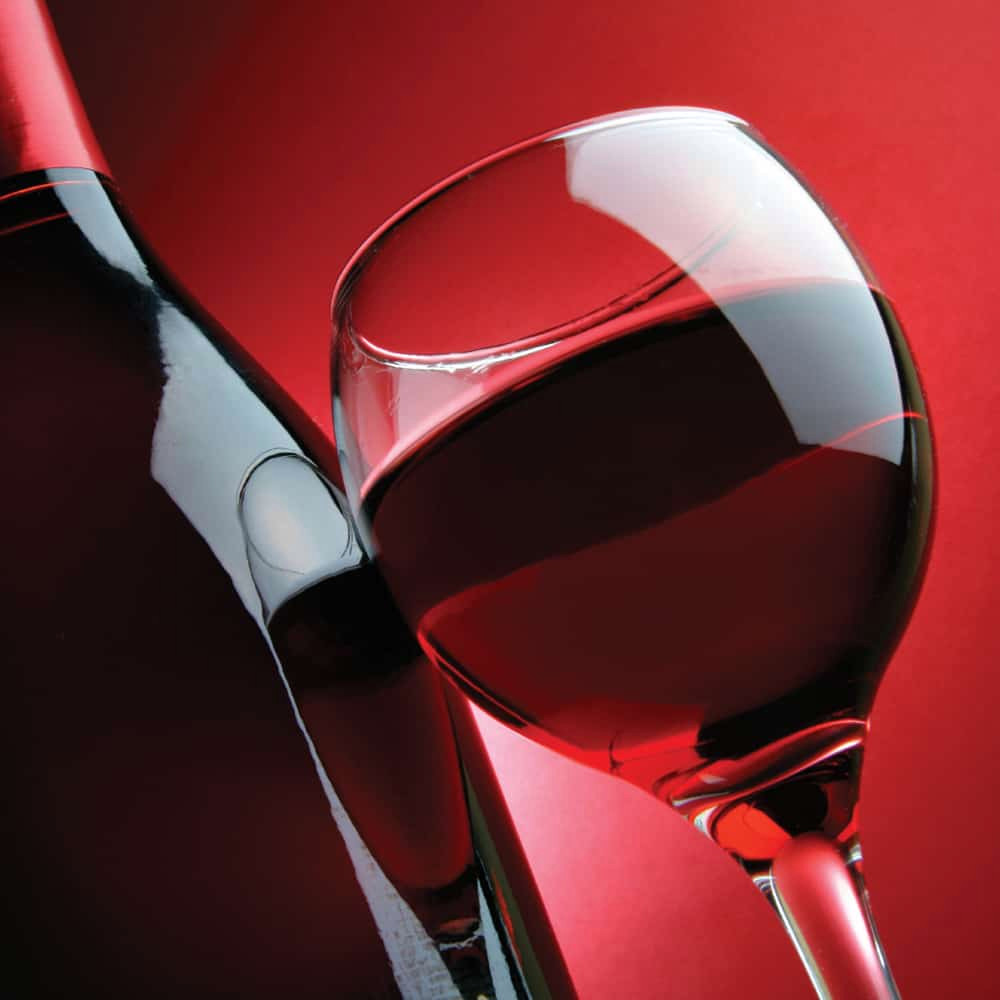 Image from: Amazing Clubs Wine of the Month Club
Amazing Clubs Wine of the Month Club features wines from award-winning and independent wineries from around the world. Each shipment gives you two (or four) full-sized bottles of hard-to-find, premium wines – your choice of reds, whites, or both — from two different wineries. There's also a newsletter with details and info about the monthly selections, winemaker profiles, tasting notes, histories of featured wineries, and more! You also have the option to include a personalized gift message if you want to.
---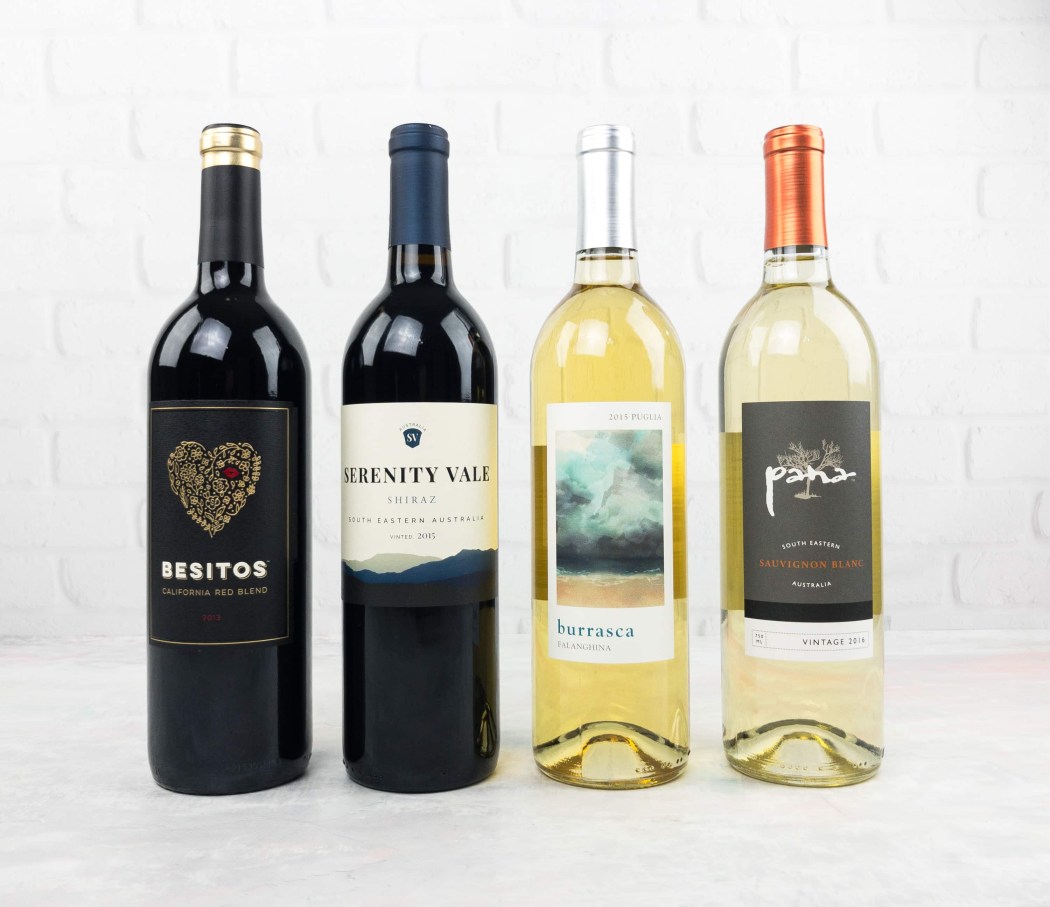 Image from: our review
Cellars Wine Club offers an option for every wine preference and budget! There are eight wine clubs to choose from, curated by their in-house tasters, including single-bottle subscriptions for beginners and even case clubs for those who want wines in bulk. One popular subscription is the 90+ Point Wine Club, where you'll be served the best of the best premium wines ranking 90 points or greater! Feel free to explore your options, choose a favorite, then enjoy the wine when it arrives at your door. Also, every shipment will include winery tasting notes on the wines, wine tips, and insights into the wine scene!
---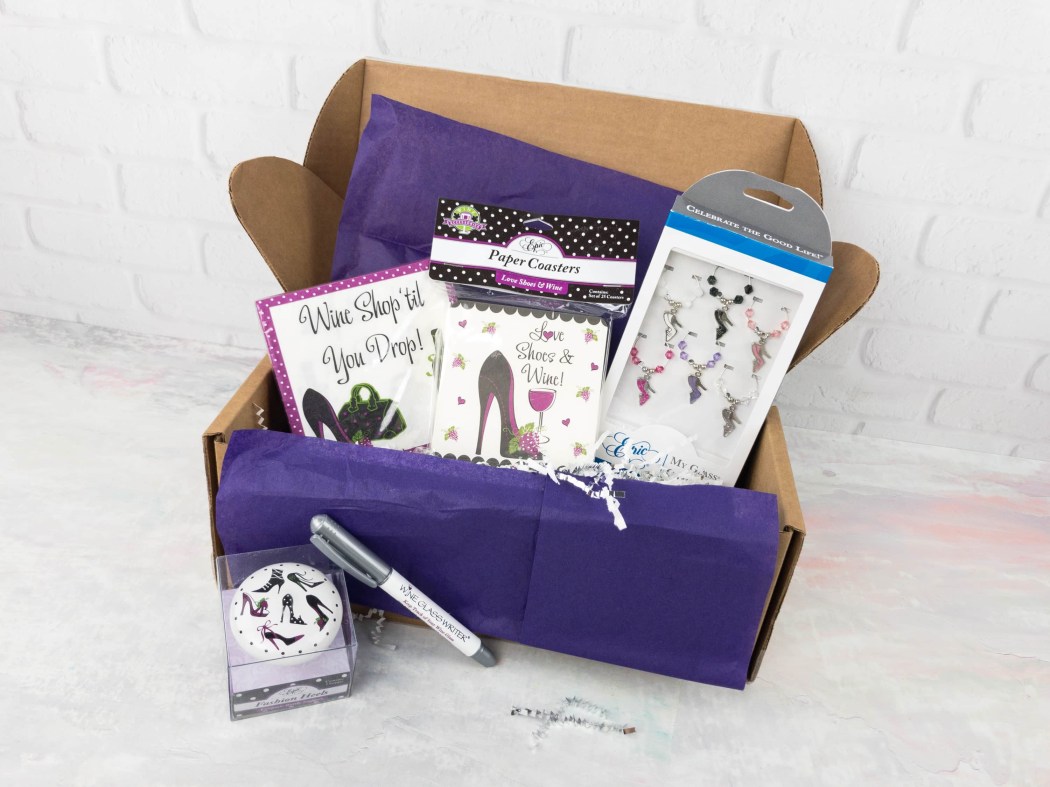 Image from: our review
There's no wine in Uncorked Box, but you'll surely love it because it contains wine-themed and wine-related items that you can actually use! This subscription ships monthly, and each box contains 4-6 different unique items, such as Pinot Noir bath bombs, cork coasters, shot glasses, wine stoppers, and more fun cocktail party-related products. You can expect anything from lifestyle items to yummy snacks you can pair with your wines. It's one of the best bets for a happy hour time!
---
Image from: our review
Wine Awesomeness is basically everything you need if you love discovering and exploring more about wine. They offer a 3-bottle membership, a 6-bottle membership, and a 12-bottle membership of all reds, all whites, or a variety (may include rosé) from well-known winemakers around the world monthly, and it comes with exclusive perks like deals on wines and wine accessories and a copy of the back label magazine with tasting notes, recipe pairings, and more. As a member, you can reorder a fave bottle for 20% off, plus free shipping. You'll also get first dibs on the latest wine releases and access to their wine cellar. It's simply full of awesomeness!
Deals:
Get 15% off on your first month! Use coupon code WINE15.
Get 10% off on your shop orders! Use coupon code WINE10 and Use this link to subscribe.
---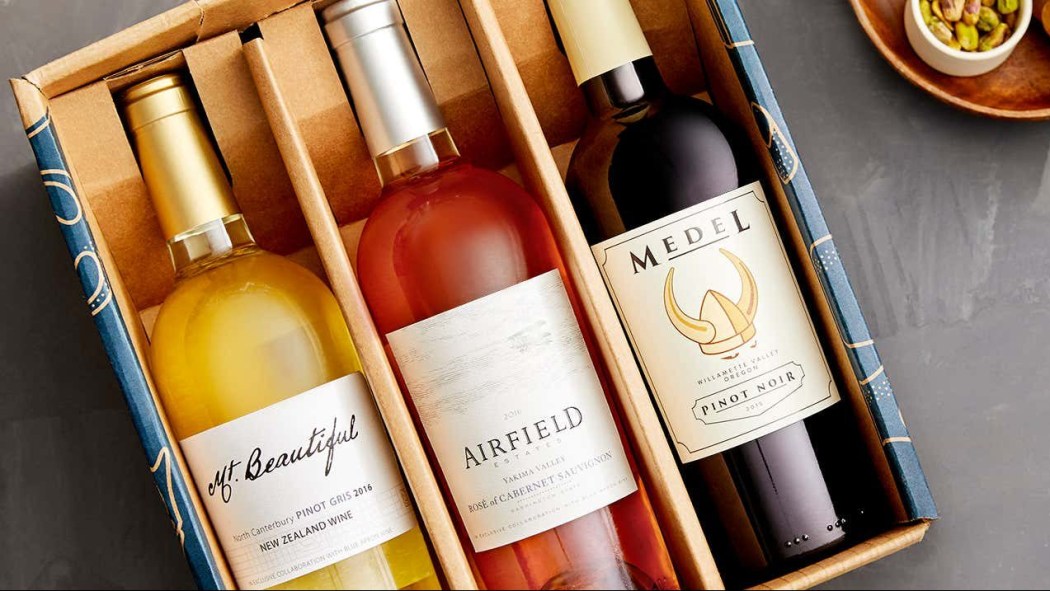 Image from: Blue Apron Wine
Love trying new wines as much as you love great food? Blue Apron Wine might be the one you're looking for. This subscription is from the same company as Blue Apron Meal Delivery Kit, and although the wine subscription is separate from the meal subscription, it's designed to complement it. They work with the world's most renowned winemakers to deliver the best wines you'll enjoy pairing with your meals. Each box contains six 500mL bottles of wines – your choice of all reds, all whites, or a mix, plus tasting notes and recommendations. What a great opportunity to amp up your dining experience with perfectly matched wines!
---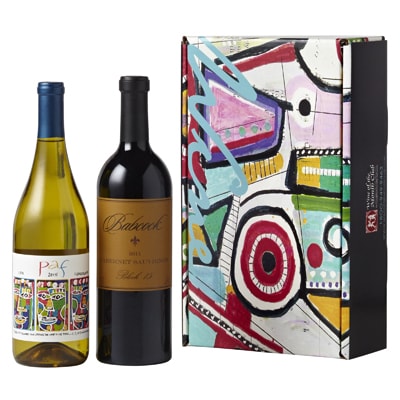 Image from: The Original and Only Wine of the Month Club
The Original and Only Wine of the Month Club is one of the oldest wine clubs around. It features a great collection of local, international, sparkling, champagne, rose, vintage, collectible, and rare wines made by famous winemakers from all over the world, including Italy, Germany, California, Argentina, New Zealand, and Chile. With 12 unique wine clubs to choose from, you can find what your palate wants. Some clubs send only two bottles per shipment, while others send as many as 12 bottles — perfect for any wine-sipping sessions!
Deals:
Receive a FREE wine accessory with the purchase of ANY Gift Membership. Use this link to get the deal.
Receive a FREE Gift with the purchase of ANY Wine Club Membership. Use this link to get the deal.
---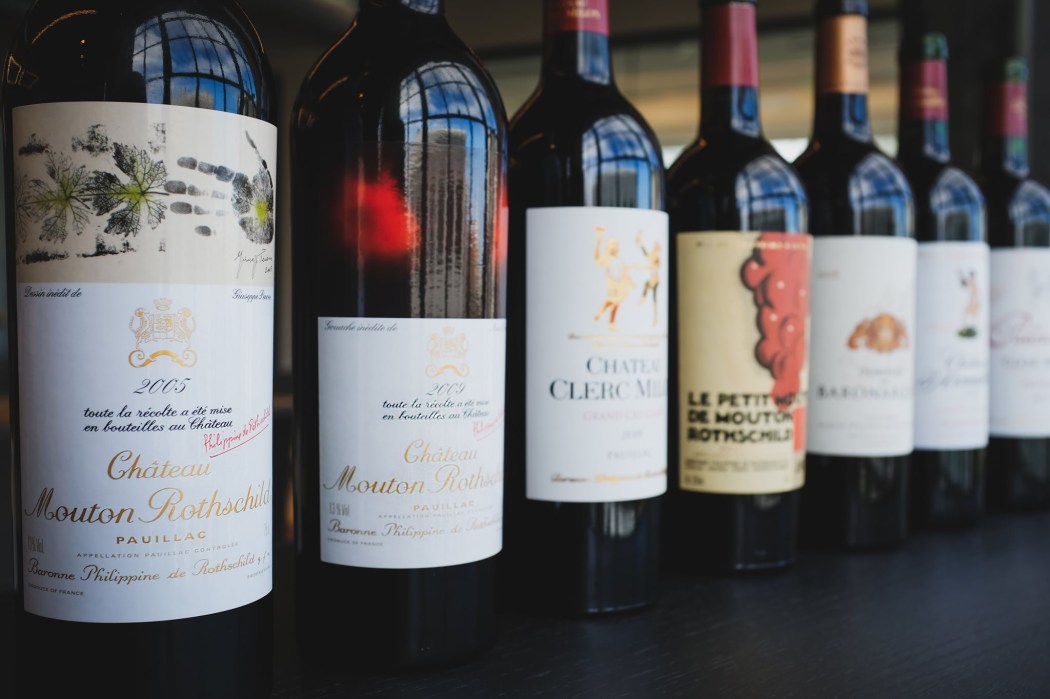 Image from: Wine Access
Get expertly-curated and highly coveted wines with Wine Access. They are wine lovers and researchers who taste over 20,000 wines a year to find the best ones from the most well-known wine regions in the world, like Napa, Bordeaux, Argentina, and Australia. Choose the Discovery Club if you want to receive six (all reds or mixed) unique selections per shipment or Connoisseurs Club if you want two unique wine selections. You can also explore their other clubs for a more fun wine-tasting experience! Members also receive 10% off all Wine Access purchases, exclusive video tasting notes with highlights from industry experts, and access to rare wines.
Deal: Get $50 off on your first $150+ orders! Use this link to get the deal.
---
Image from: our review
The Sip is a bi-monthly subscription offering luxury champagne and sparkling wines – by the glass – to your door. They provide a fun-tasting experience in the comfort of your home, allowing you to try different wines, pop bottles, and earn wine knowledge without breaking the bank! You'll receive a box containing three 187ml bottles, or one 375ml bottle & one 187 ml bottle of sparkling wine, a special gift, and $10 reward points towards a full-size bottle! Along with it comes a newsletter featuring each wine in your box as well as seasonal pairings and cocktail ideas. And for every Sip purchase, they give access to clean water for women and children in need.
---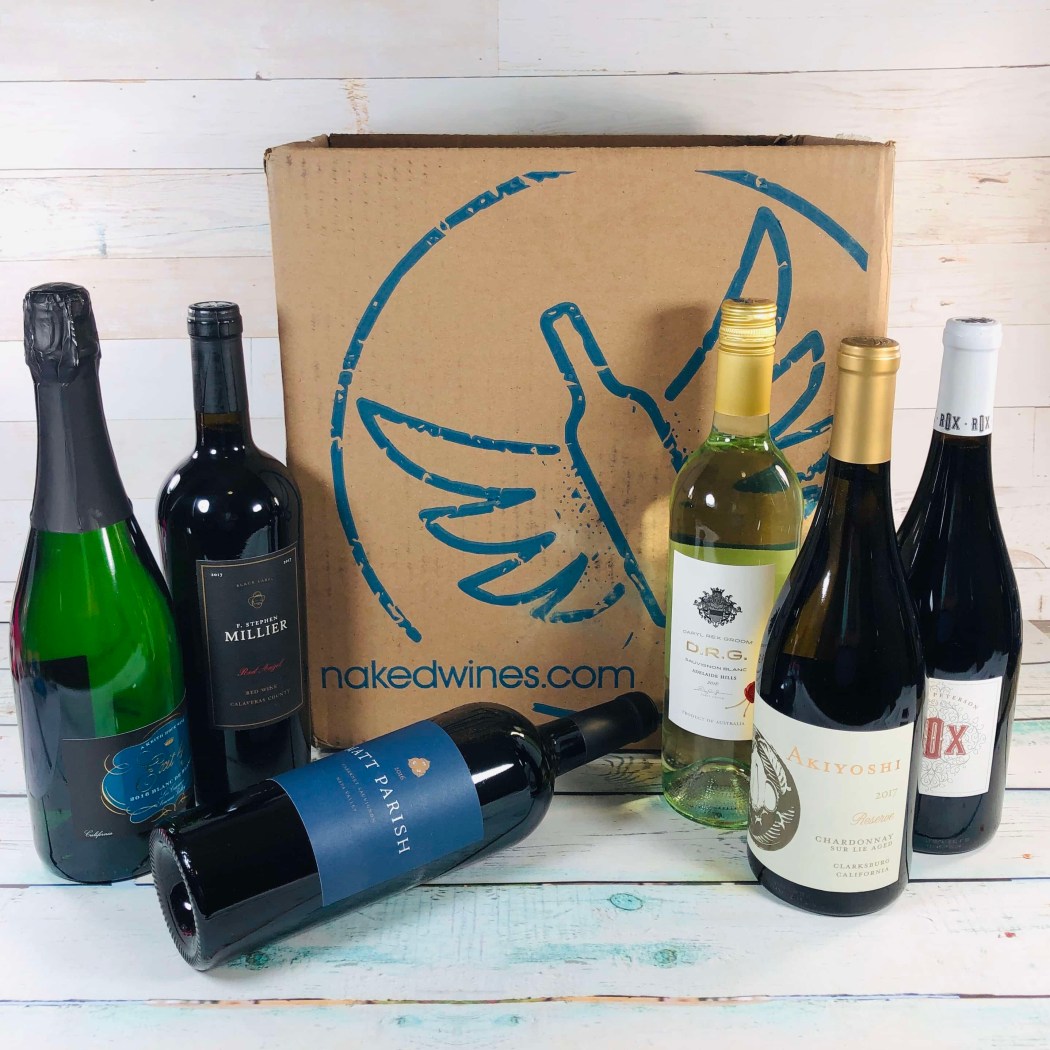 Image from: our review
Get the best wines sourced from well-known winemakers around the world through NakedWines.com. This direct-to-consumer wine service lets you discover and enjoy great wine without dropping by your local wine store. They'll send your fave bottles of wine straight to your door at up to 60% off market prices. Your membership will give you access to not only their amazing wines but also to angel executive bottles, pre-release wines, and member-exclusive discounts. It's one perfect way to share fine wines with loved ones without shelling out big bucks!
Deal: Get 6 bottles of wine for just $34.99 + FREE Shipping! Deal applies automatically, just visit and subscribe.
---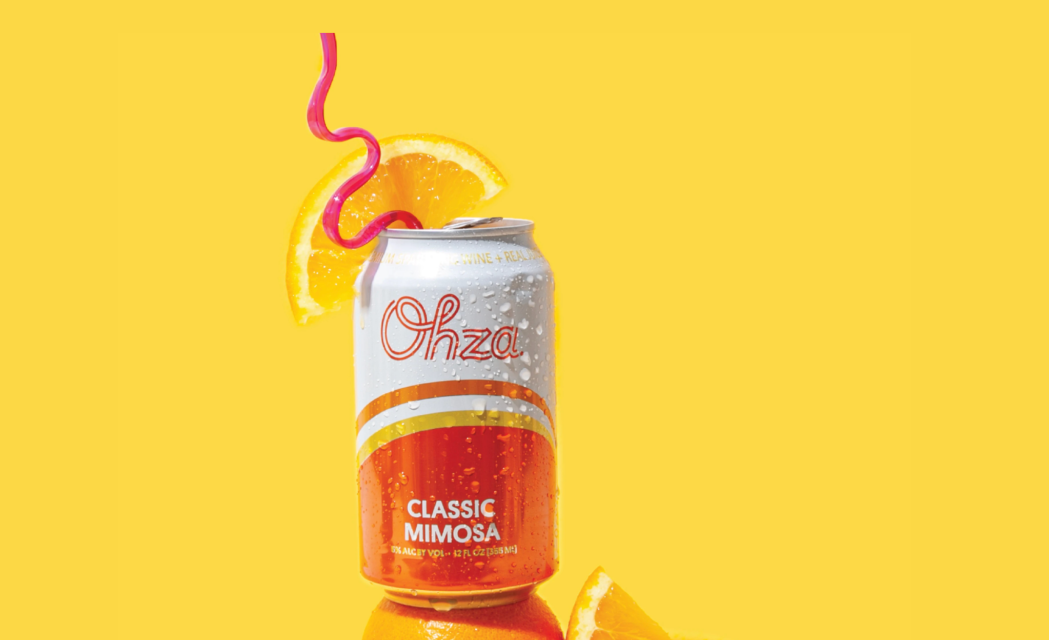 Image from: Ohza
Ohza provides a premium sparkling wine experience in just a can! This wine subscription offers sangria and mimosa made from 100% natural ingredients with zero added sugar. It's gluten-free, naturally vegan, & has zero preservatives too! You can opt for 12, 24, or 36 cans for every shipment so you can have a little party of your own! Just choose from their selection of flavors and receive canned wines in your preferred delivery frequency. For Mimosa, available are Classic, Peach Bellini, Cranberry, and Grapefruit, while for Sangria, you can have Fizzy Red or Fizzy White. They also offer Variety Pack if you want more than just one varietal in your box. It's absolutely wine o'clock in a convenient way with this wine club!
---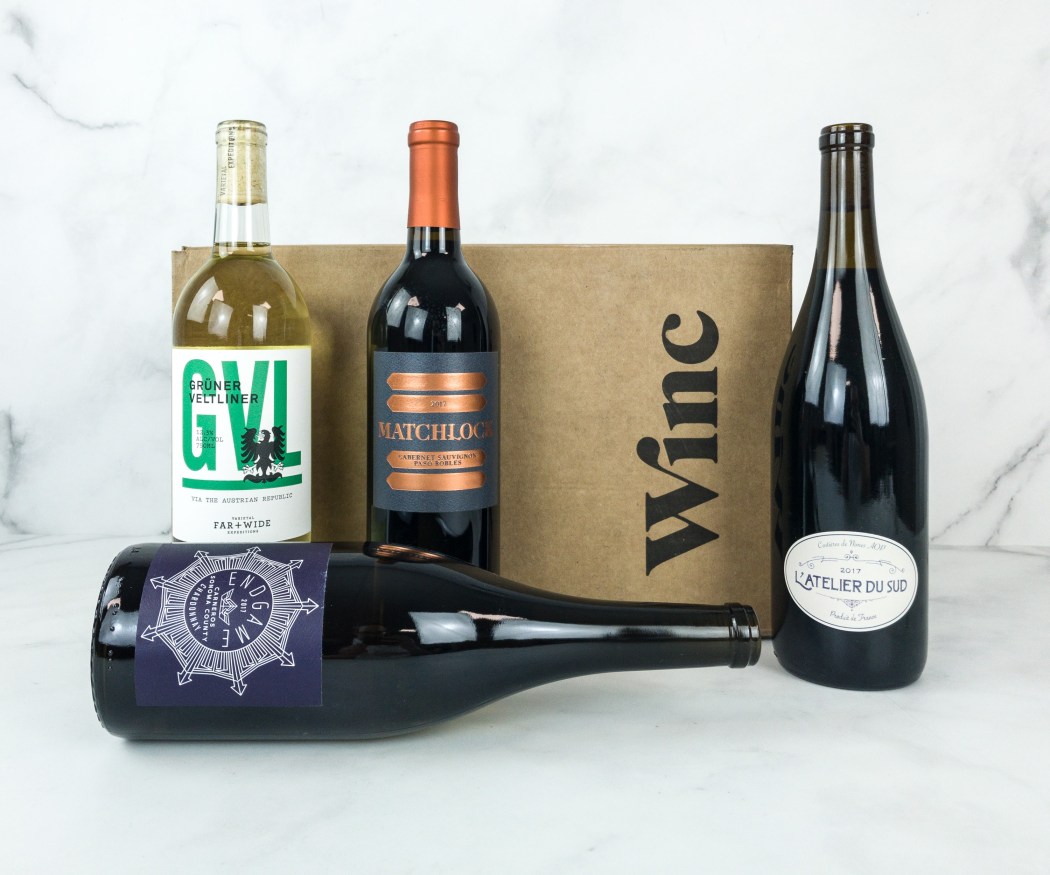 Image from: our review
Why We Love It: Winc sends unique wines based on your own palate profile! Upon signing up, they'll give you a series of questions so they can customize your wine selections that will best suit your tastes. It's also up to you how many reds and whites you want in your order. Winc now offers low-sugar wines with less than 2g or less of sugar, making wine nights possible for health-conscious individuals! To get better recommendations, all you have to do is to rate the wines on your account.
Deals:
---
And that's our list of the best wine clubs and subscriptions for 2023!
Looking for more subscriptions? Check out our list of all the best subscription boxes in every category!