For wine enthusiasts and casual wine drinkers alike, one of the easiest ways to get the best wines to try is through these wine clubs and subscriptions. These are high-quality wines that you can enjoy without having to deal with wine snobs or wasting time at the liquor store, and some subscriptions even come with tasting notes and other accompaniments that will make your wine tasting a great experience.
To end your quest for the perfect wine subscription that matches your taste, we've gathered some of the best wine subscriptions in one list. Scroll down and take a pick! In case you want more, you can check out our full list of wine subscription boxes too!
Don't forget to hit the heart button at the top of this post to save it for later so you can try more boxes on the list!
The Best Wine Clubs Subscription Boxes!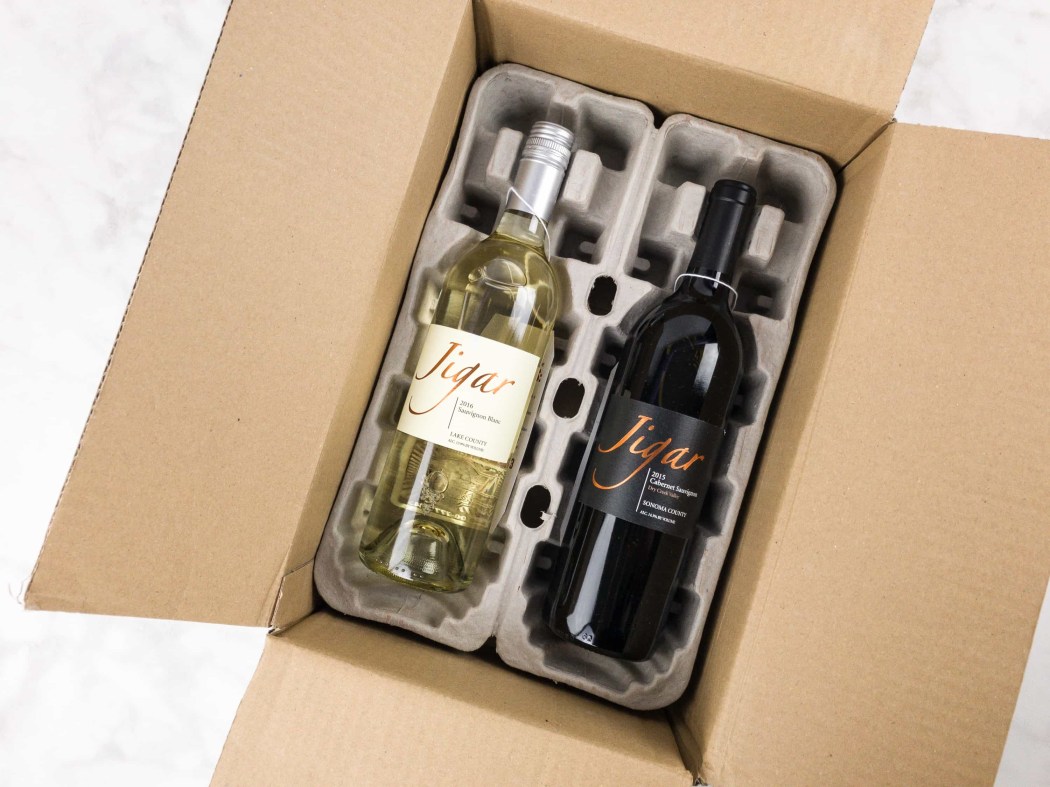 Why we love it: Fan of artisan wines? It's easy to get your monthly fix from California Wine Club! They send at least 2 bottles of wine from the month's featured winery, together with the latest issue of Uncorked Magazine which contains fun and informative features about wines and wine tasting. They also have 5 Wine Club levels, namely Premier Series, Signature Series, International Series, Aged Cabernet Series, and Pacific Northwest Series.
See California Wine Club Reviews for details!
Price: Memberships start at $40.45.
Deal: Get 15% off on holiday wine gift memberships! Use coupon code GIVEWOW and Use this link to subscribe. Plus, get $25 wine credit!
---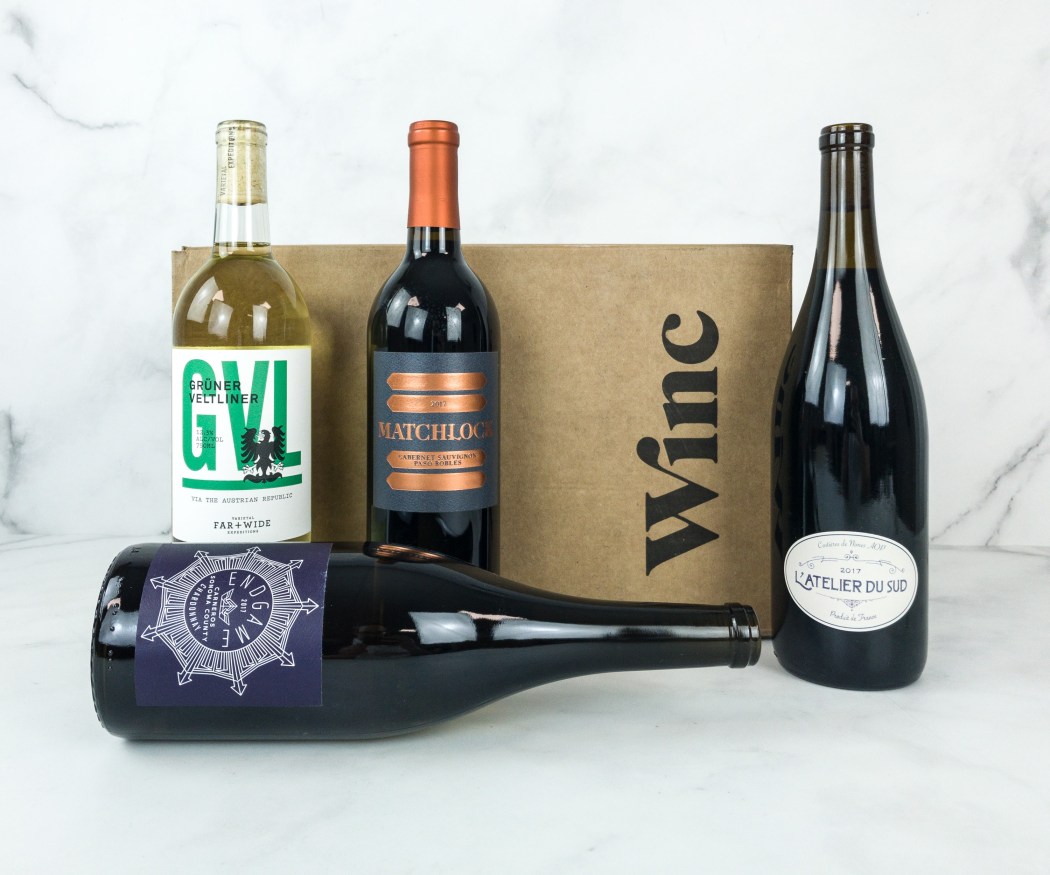 Why we love it: Winc sends unique wines based on your own palate profile! Upon signing up, they'll give you a series of questions so they can customize your wine selections that will best suit your tastes. It's also up to you how many reds and whites you want in your order. Winc now offers low-sugar wines with less than 2g or less of sugar, making wine nights possible for health-conscious individuals! To get better recommendations, all you have to do is to rate the wines on your account.
Visit the Winc Reviews page and see past box contents!
Price: A monthly order starts at 3 bottles a month for $39, plus shipping and tax. If you order 4 or more bottles, shipping is free. Bottles start at $13 a piece, and you can add as many additional bottles as you'd like to your monthly shipment.
Deals:
---
Why we love it: Gold Medal Wine Club is all about award-winning and highly-rated wine. They're already in the business for 25+ years, so they really do know their wines. Currently, the offer 6 wine clubs for various budgets and wine preferences. Each shipment contains 2-3 bottles of wine and you can have it monthly or quarterly depending on which club you select.
Read Gold Medal Wine Club Reviews to know more!
Price: Prices range from $39 per month for the Gold Wine Club to $179 per quarter for the subscriber-limited Diamond Club.
---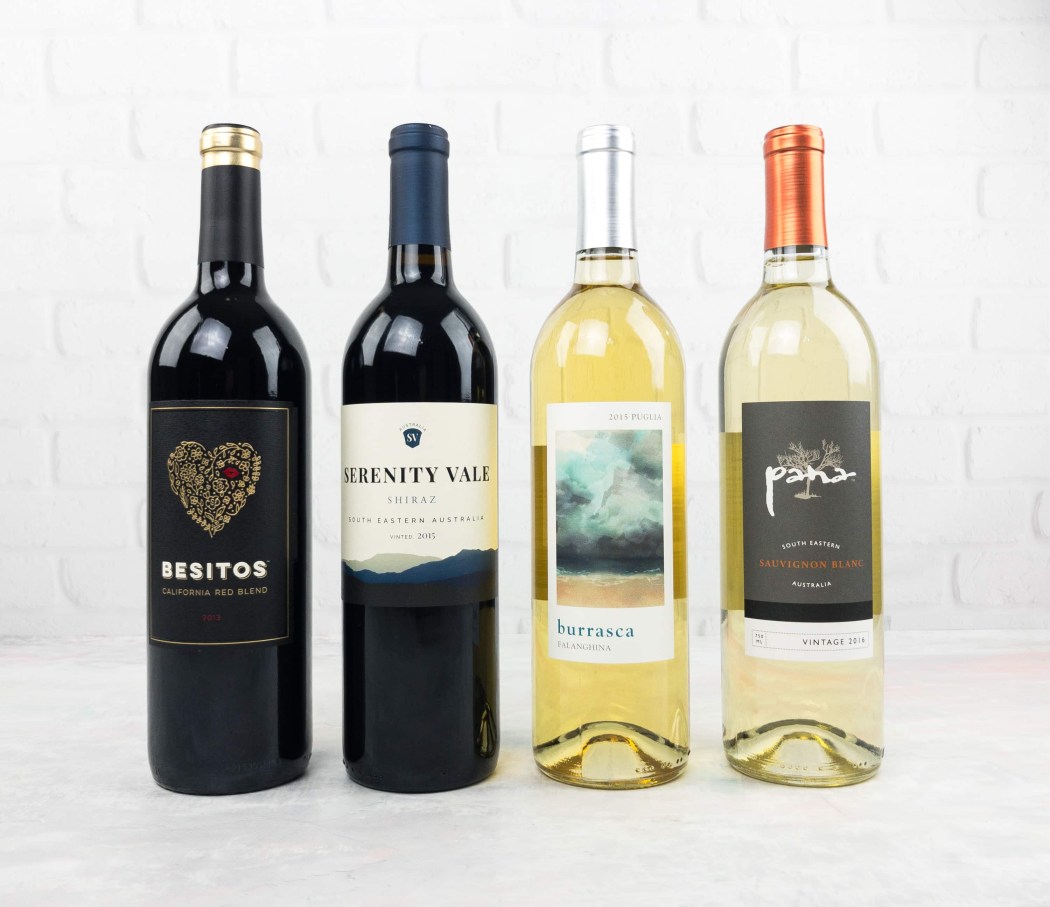 Why we love it: You can count on Bright Cellars if you want the "hidden gems," or those unique wines from small vineyards across the globe. So far, they've featured wines from Italy, Spain, Portugal, and South America, and all were fantastic. Upon sign up, you will fill out a wine quiz so they can customize your box. Each shipment includes 4 bottles of wines.
Visit the Bright Cellars Reviews page for more information!
Price: Subscriptions start at $80 per month.
Deal: Get 50% off your first shipment! A $30 value! Use this link to get the deal.
---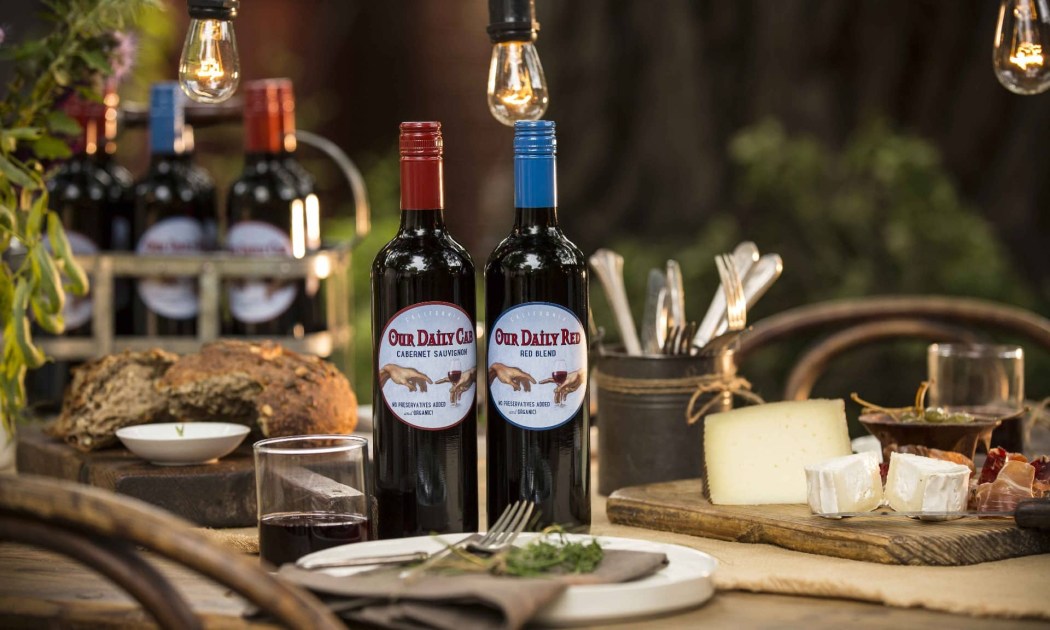 Revel is a personalized wine service tailored to your taste, budget and lifestyle.  We make the leading organic and sulfite-free wines and employ eight winemakers located around the world. You have the option of browsing our wine collection and selecting your wines, or can join the club which entitles you to receive member benefits.  We have flexible club options, including regular, organic, and sulfite-free clubs.
Price: Join the club for $52 monthly.
Deal: Get $20 off first purchase of $50 or more! Use coupon code TRYREVEL20.
---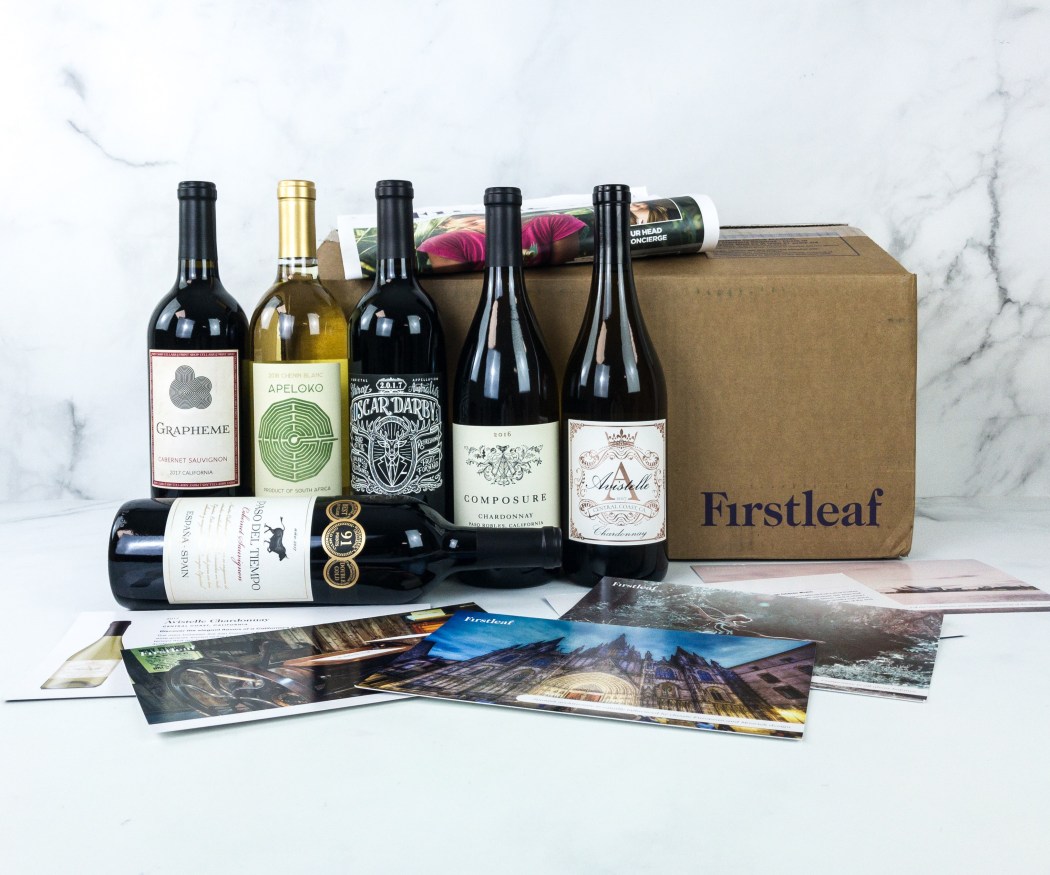 Why we love it: Firstleaf Wine Club gets to know their members through a short quiz upon sign up, and sends them the wine that best matches their preferences. The first shipment will be an introductory pack containing 6 bottles of wine. The more you rate wines after you receive your box, the more likely you are to receive wines you like in the future!
Visit the Firstleaf Reviews page to know more!
Price: The introductory order with 6 bottles of wine is priced at $39.95 + tax and has free shipping, while future boxes will contain 6 bottles for $79.98 + $9.95 shipping and tax.
Deal: Get your first 6 wines for only $40, plus FREE shipping! Deal applies automatically, just visit and subscribe.
---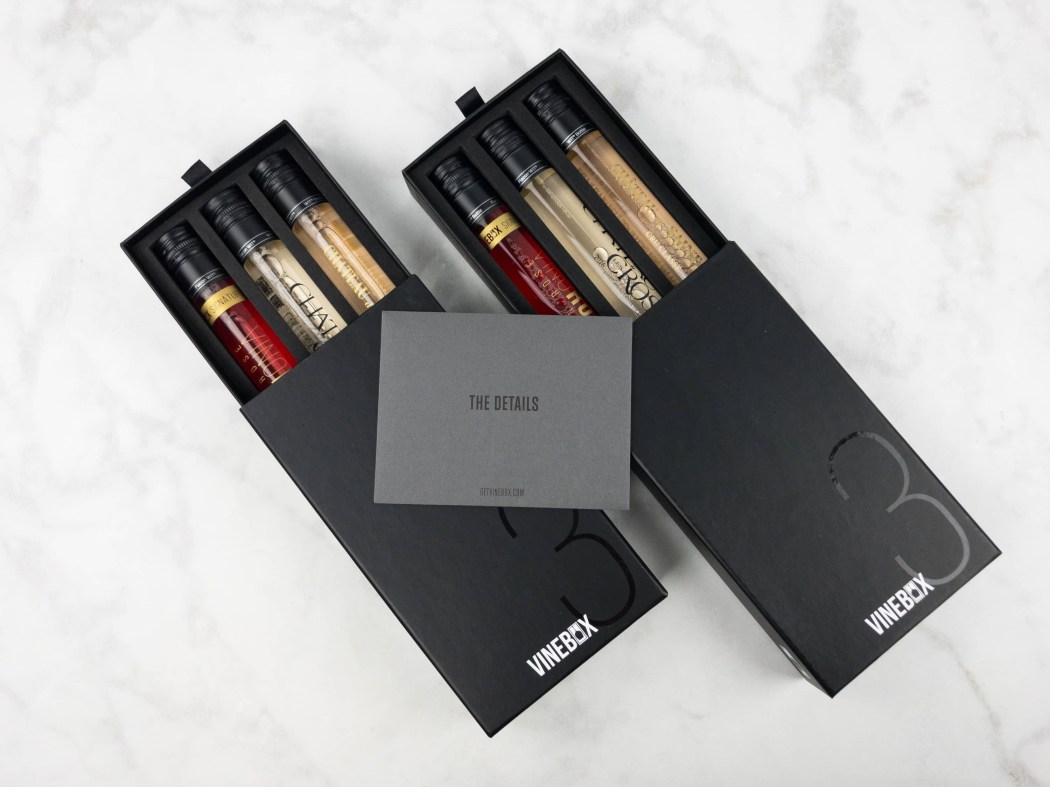 Why we love it: The most exceptional wines from high-end wine boutiques across Europe is easily accessible through VINEBOX! This quarterly wine subscription delivers 9 of the current season's best wines, by the glass. It's the ideal "taste test" wine subscription, so you can try and try until you find a favorite and until you want to buy a bottle. It's also an opportunity to learn about the regions, grapes, and winemakers in Europe, as well as the best pairs for your wine!
Check out the VINEBOX Reviews page to discover more!
Price: Starts at $72 per quarter.
---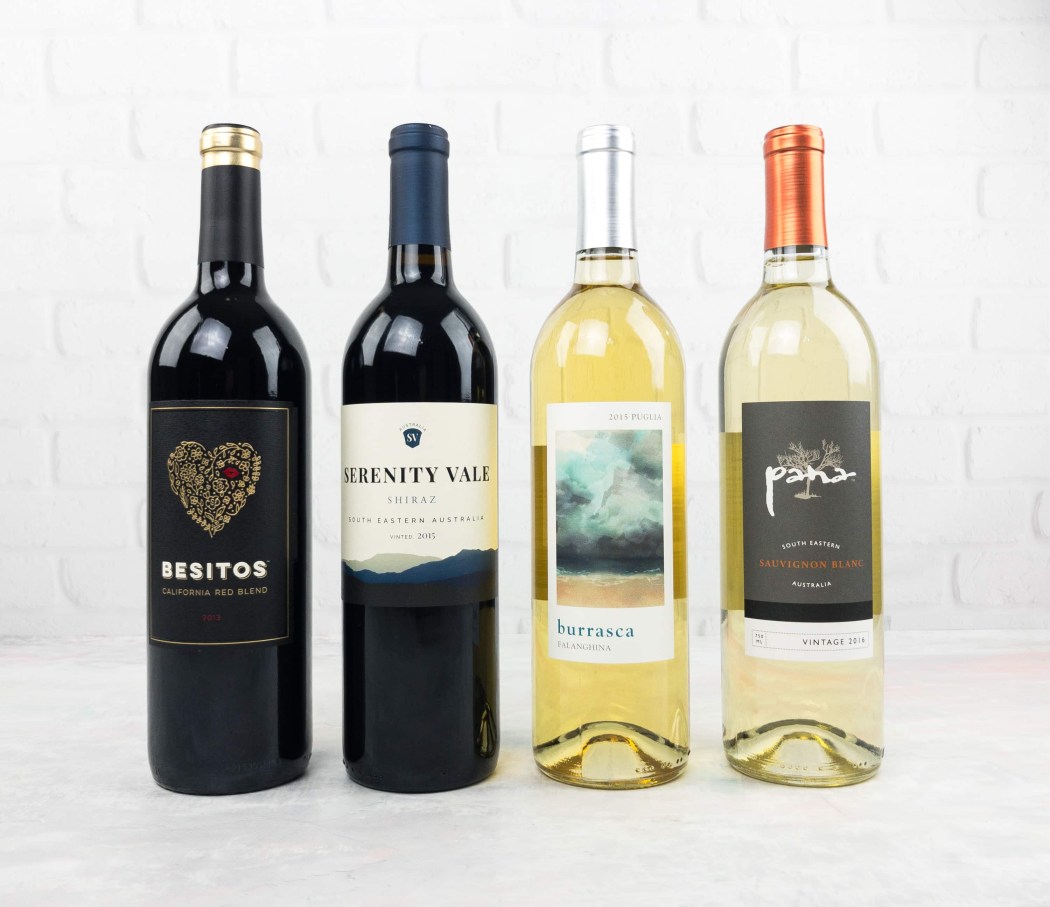 Why we love it: Cellars Wine Club offers an option for every wine preference and for any occasion! They have single-bottle subscriptions for beginners and even case clubs for those who want wines by bulk. Feel free to explore your options, choose a favorite, then enjoy the wine when it arrives at your door!
Price: Starts at $29 per shipment.
---
Why we love it: Vine Oh! is a wine and lifestyle subscription in one! It ships quarterly, with 2 bottles of wine and an assortment of cute and functional items for women. Whether you receive only reds, only whites, or a mix of both is totally up to you. Meanwhile, the lifestyle items can range from anything like accessories to homeware and sometimes they even include makeup and relaxing products. It's the subscription to try so you'll always have an excuse for an all-girls wine night!
Read Vine Oh! Reviews to learn more!
Price: Boxes are $59.99 per quarter.
Deal: Save $10 Off + An Extra Bottle of Wine with your first box! Use coupon code HELLOWINE.
---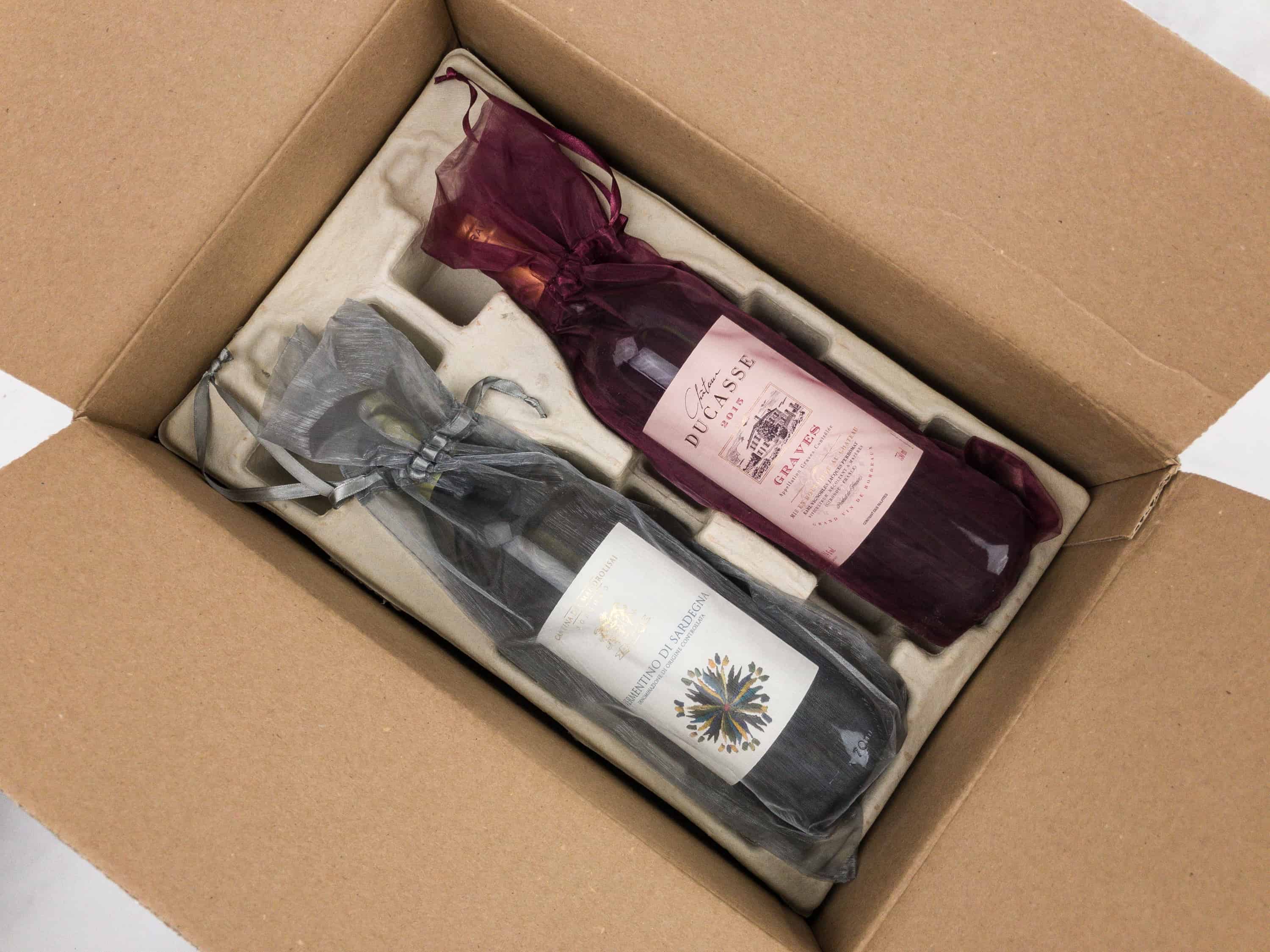 Why we love it: International Wine Club of the Month is a wine subscription that delivers two wines each month, either two reds, two whites, or one of each. When you sign up, you have a choice of three levels of wine: Premier Series, Masters Series or Collectors Series. Every bottle of wine in the box is chosen by a huge panel of wine enthusiasts and expert wine tasters, to ensure that the wines you'll be getting will surely capture your taste buds! Your first shipment will include not only your wine and cellar notes, but also various welcome letters that explain what the club is and how it works.
Check out International Wine Club of the Month Reviews for more information!
Price: Membership starts at $47.95 per month.
Deals:
---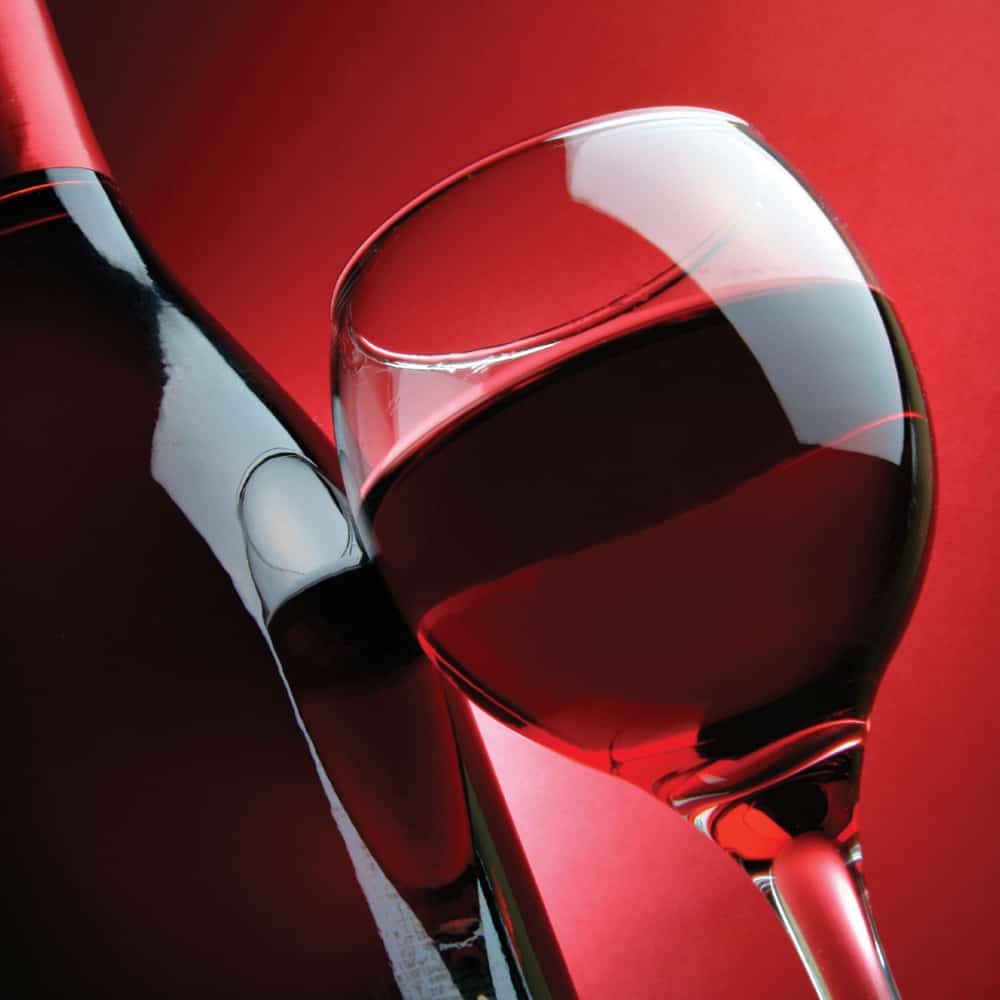 The perfect gift for any wine lover! Each month get 2 bottles of hand-crafted wines from around the world. We feature wines from award-winning, independent wineries in Europe, the Americas, Australia and across the globe. We offer all red, all white, and mixed clubs and you can choose from 3, 6, 12 and 24-month memberships our Wine of the Season Club with new selections each Spring, Summer, Winter and Fall.
---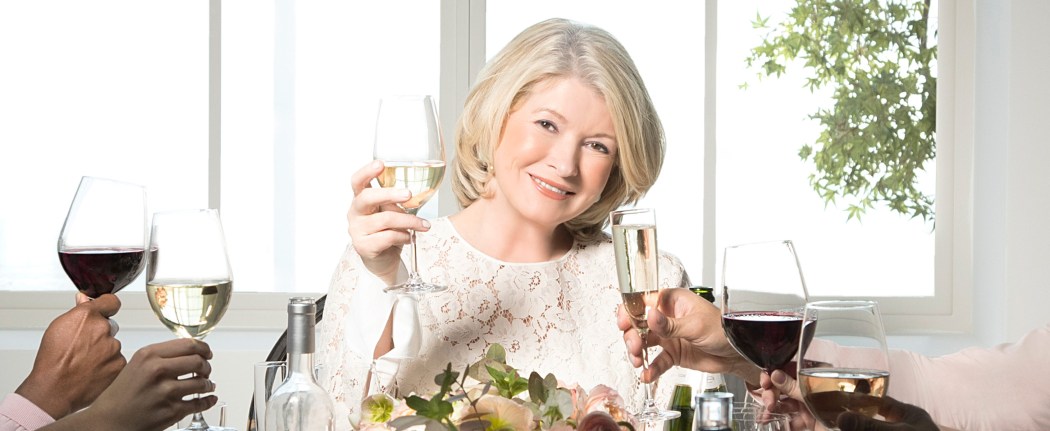 Why we love it: Who doesn't want wines hand-picked by Martha Stewart? Club members can get six or twelve-bottle selections every six or eight weeks. Each box also contains Martha's exclusive serving, pairing, and entertaining suggestions. New members will receive an Introductory Shipment, a selection curated to introduce you to their cellar.
Price: $8.33 per bottle, or less if you're ordering more!
---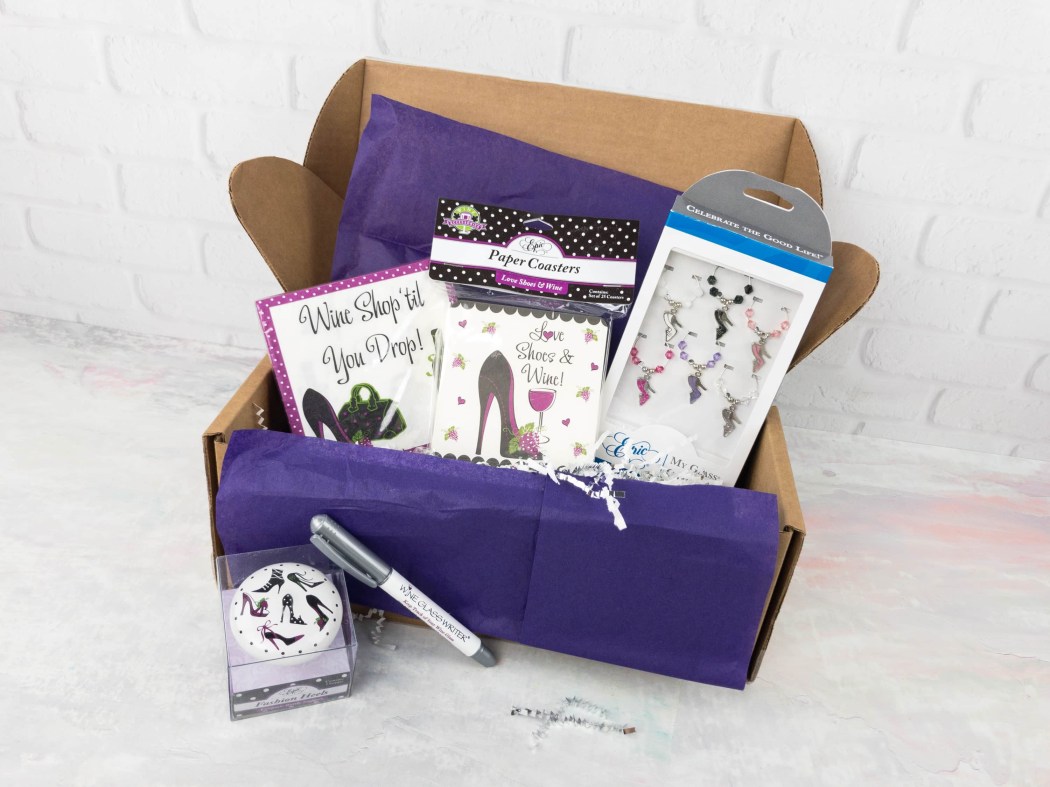 Why we love it: There's no wine in Uncorked Box, but you'll surely love it because it contains wine-themed and wine-related items that you can actually use. This subscription ships quarterly, and there will be 4-7 different items in each box. Also, it won't be limited to wine stoppers, napkins, and coasters. Expect anything from lifestyle items to yummy snacks you can pair with your wines!
Find out more by reading Uncorked Box Reviews!
Price: Each quarterly box is $45, or less with longer subscription plans.
---
Why we love it: Wine Awesomeness is basically everything you need if you love discovering and learning about wine. They offer a 3-bottle membership and a 6-bottle membership, with exclusive perks like deals on wines and wine accessories and a copy of thebacklabel magazine with tasting notes, recipe pairings, and more.
See the Wine Awesomeness Reviews page for more details!
Price: A 3-bottle membership is $49, while a 6-bottle membership is $79.
Deal: Get $15 off your first month! Use this link to get the deal.
---
Why we love it: Love trying new wines as much as you love great food? Blue Apron Wine might just be the one you're looking for. This subscription is from the same company as Blue Apron Meal Delivery Kit! Although the wine subscription is separate from the meal subscription, it's designed to complement it. Each box contains 6 bottles of wines, plus tasting notes and recommendations. What a great opportunity to amp up your dining experience with perfectly matched wines!
See Blue Apron Wine Reviews for more information!
Price: It's $65.99/month, including shipping and tax.
---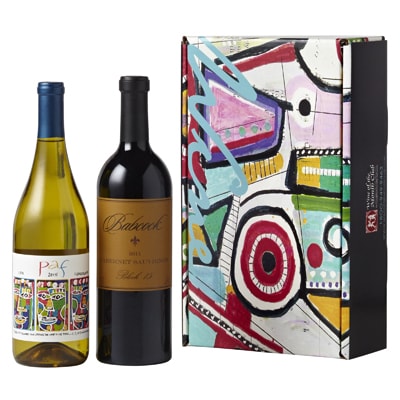 Why we love it: The Original and Only Wine of the Month Club is one of the oldest wine clubs around. They offer 11 types of memberships, so there is a lot to choose from! You can expect wines from all over the globe, including Italy, Germany, California, Argentina, New Zealand, and Chile. Some of the memberships send only 2 bottles per shipment, while others send as much as 12 bottles!
Price: Memberships start at $24.96.
Deals:
---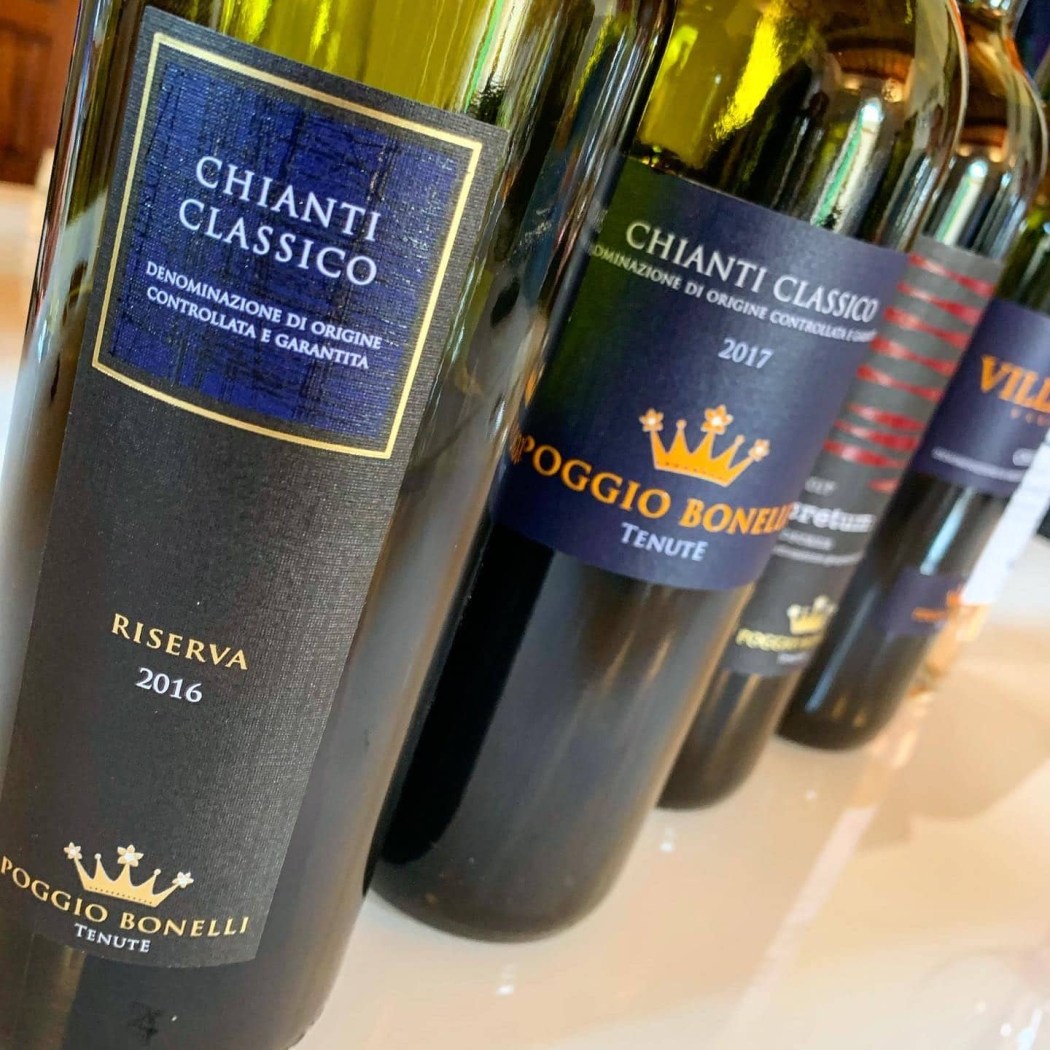 Wine Access Club Members receive a curated selection of wines typically reserved for industry insiders or Michelin-starred restaurants, delivered to your door every month. You'll also get a video walking you through the flavors and stories of every bottle, and 10% off additional purchases! Choose 4 bottles a month for $139 or 6 bottles per month for $189.
---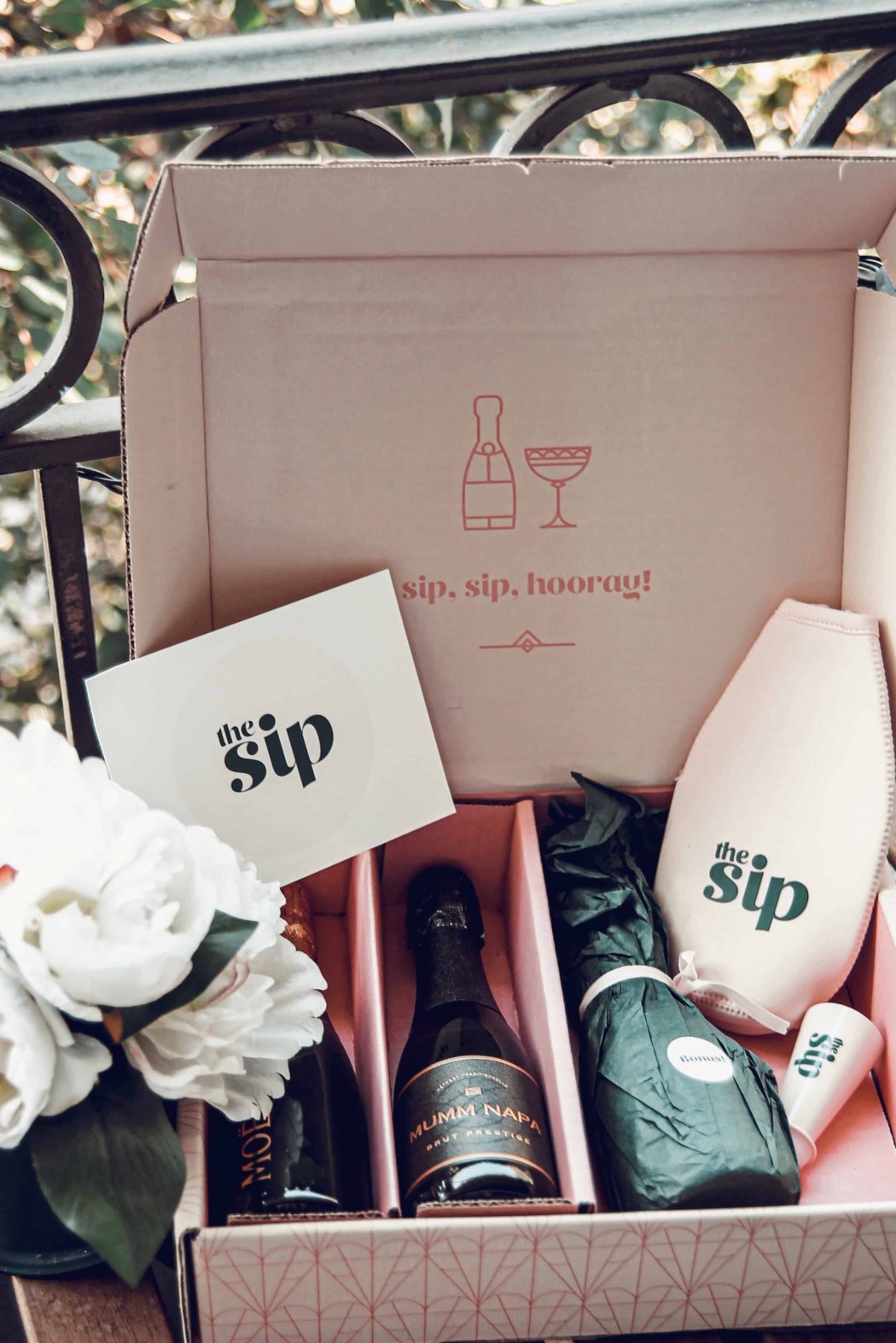 Every other month you will receive a curated box containing either (1) 375ml bottle and (1) 187ml or (3)187ml bottles of sparkling wine, as well as a  special gift from us. You will receive a Sip guide that highlights the sparkling wines in each box. This guide includes champagne facts, guidance on proper tasting, seasonal pairing and cocktail ideas to make your experience truly unique.
The Sip currently delivers to CA, LA, NE, NV, NH, ND, OR, VA, WV, WY, DC and FL.
---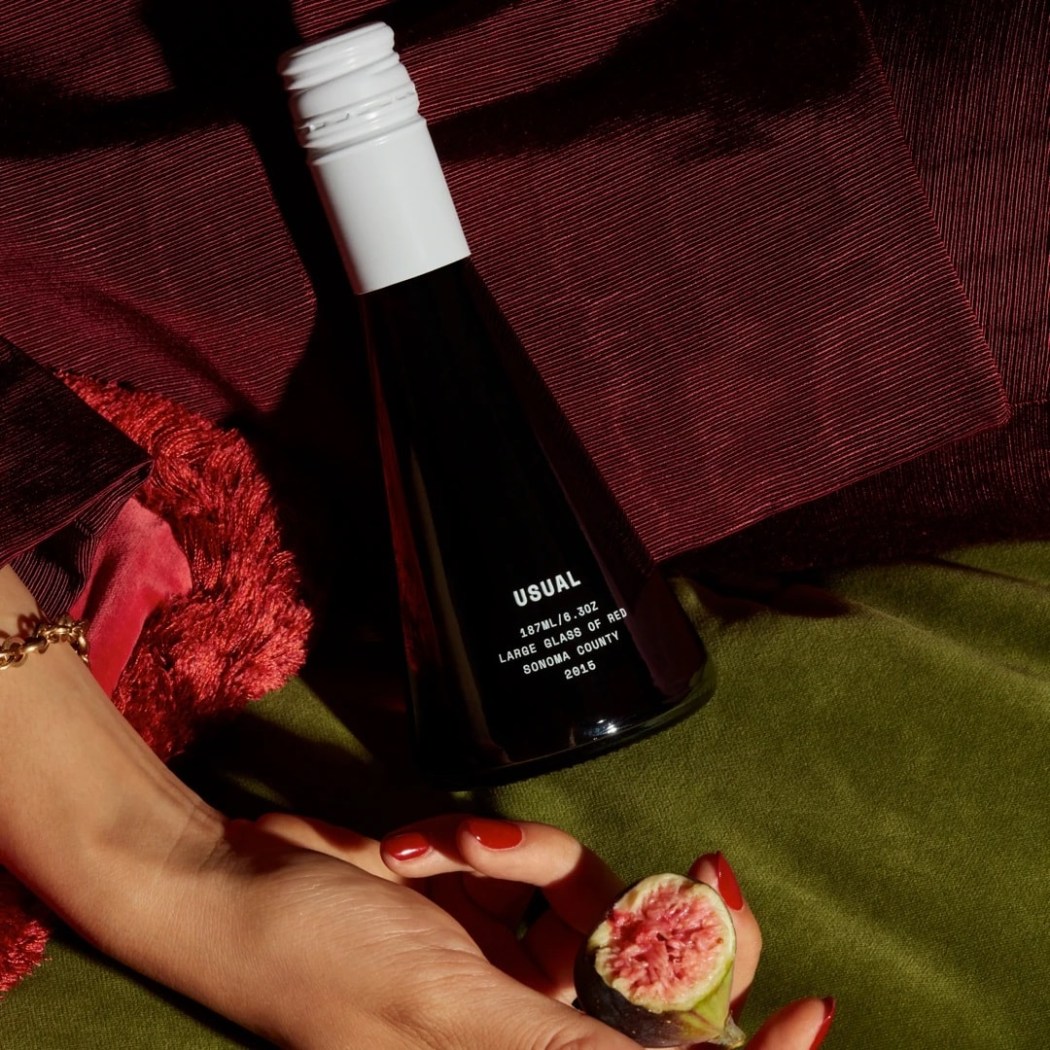 Usual Wines offers monthly shipments of Red, Rosé, Brut, or get all of them in a Mixed Pack. Subscribers can choose their preferred quantity: 6, 12, 18, or 24 glasses for the Red, Rosé or Brut, and 12 and 24 glasses for the Mixed Pack. Monthly subscribers also get a 17% discount off each shipment and require a 2-month minimum commitment.
---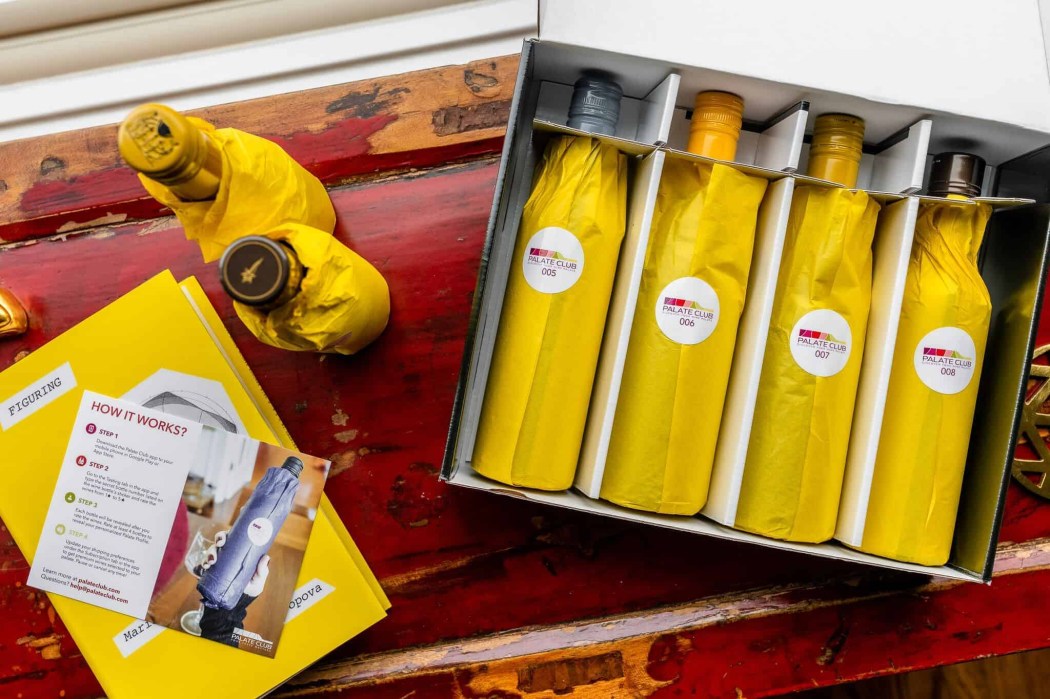 Palate Club is a unique wine service that uses real data to deliver wines of excellent quality for the price, headache & hassle free. They have a team of data scientists to code the wine traits identified by experts into a detailed and precise algorithm. Palate Club recommends their users begin with their Blind Taste Test kit to get a baseline of their palate without the influence of labels. They also have an easy to use app available for download on both the Apple and Google store!
Deals:
---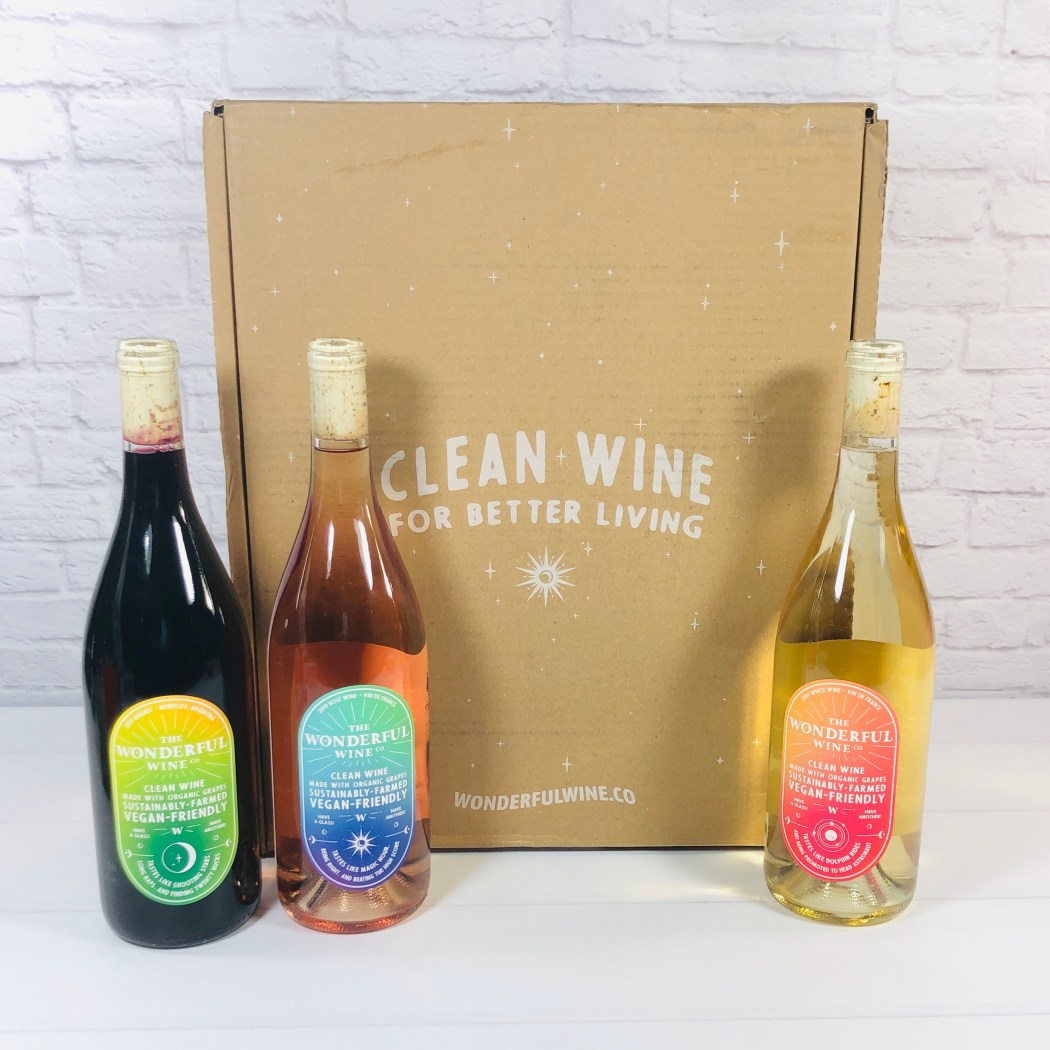 Ready to un-bummer summer? This limited-edition party pack includes 6 chilled summer wines plus a custom 7-inch Vinyl Moon mixtape with Songs for Sippin'. Pairs perfectly with turning it up to 11.
---
Don't forget to check out our list of all the best subscription boxes in every category!
Say Hello to more subscription boxes perfect for wine lovers!