If there's one part of a man's life that actually makes sense, a subscription service can keep you stocked up on everyday essentials like shave creams, razors, shampoos, and toothbrush heads or keep replenishing specific personal care like hair loss medication. It would be nice to never run out of the stuff you need to look your best.
Take a pick of any category—beard, shave, anti-aging, oral care, fragrance, or all-around grooming, there's always a subscription service for you out there. If you're in the market to put any of those needs on, we have listed a few that you should know about first and foremost. They all make for the perfect gift for yourself, for a well-groomed guy, or a soon-to-be well-groomed guy.
The Best Grooming and Shaving Subscription Boxes for Men!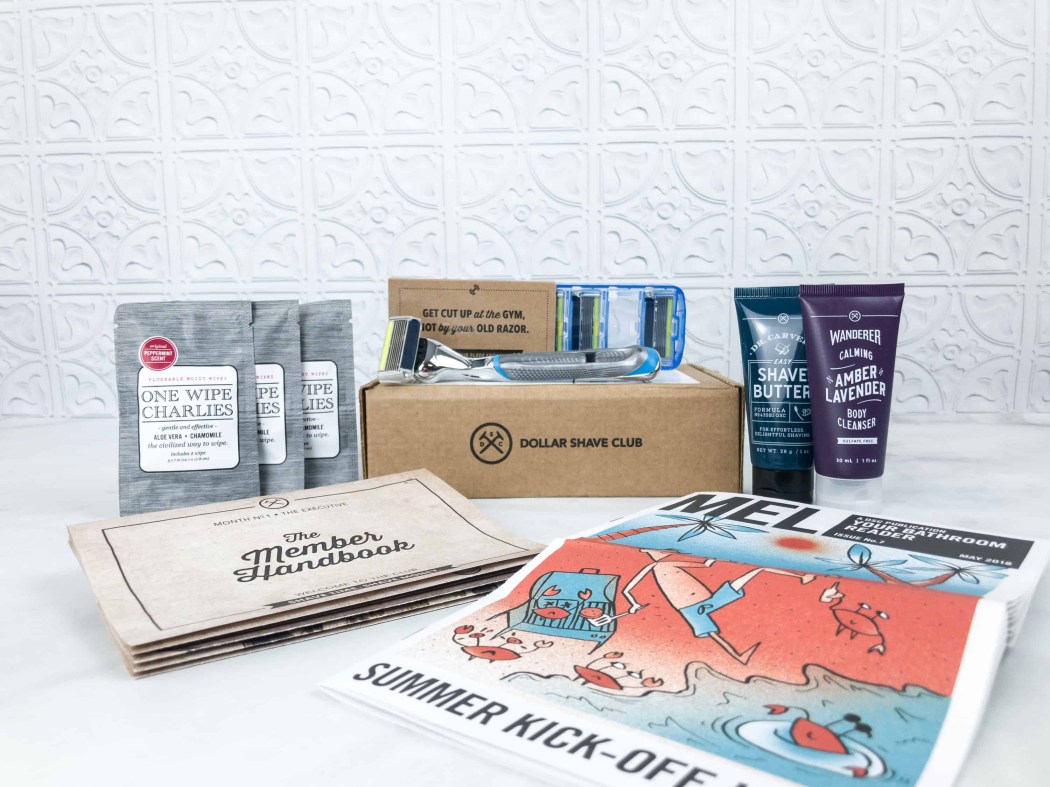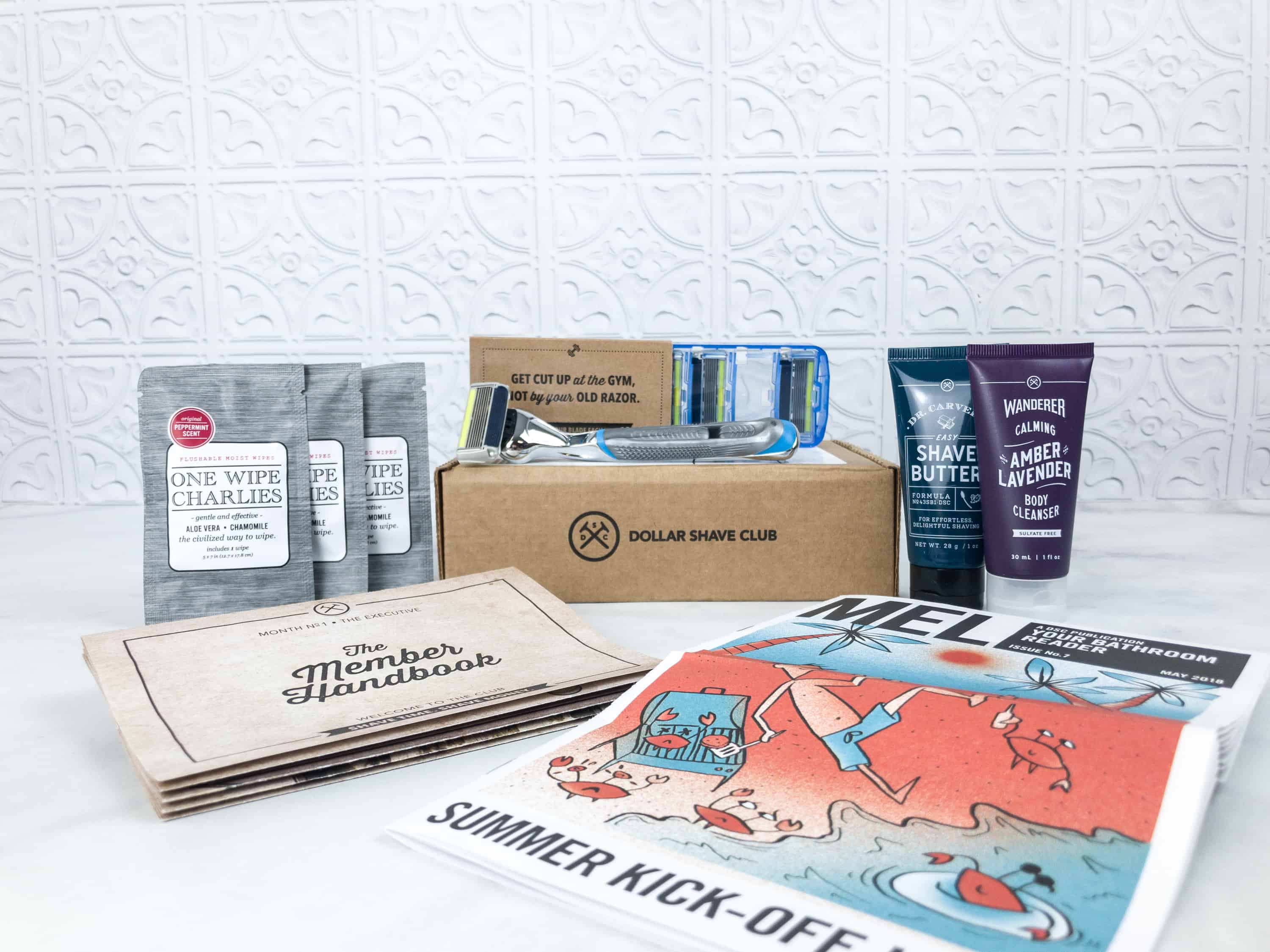 What you get: All of the razor options in the Dollar Shave Club boxes are always less than $10 per month. You can add on to your monthly box (but we think you should stay away from those tingly wipes unless that's your thing).
Read our Dollar Shave Club Reviews, or just grab a cheap razor with blade refills every month.
Deal: Get your first Starter Set for FREE! Deal applies automatically, just visit and subscribe. Just pay the shipping of $5.
---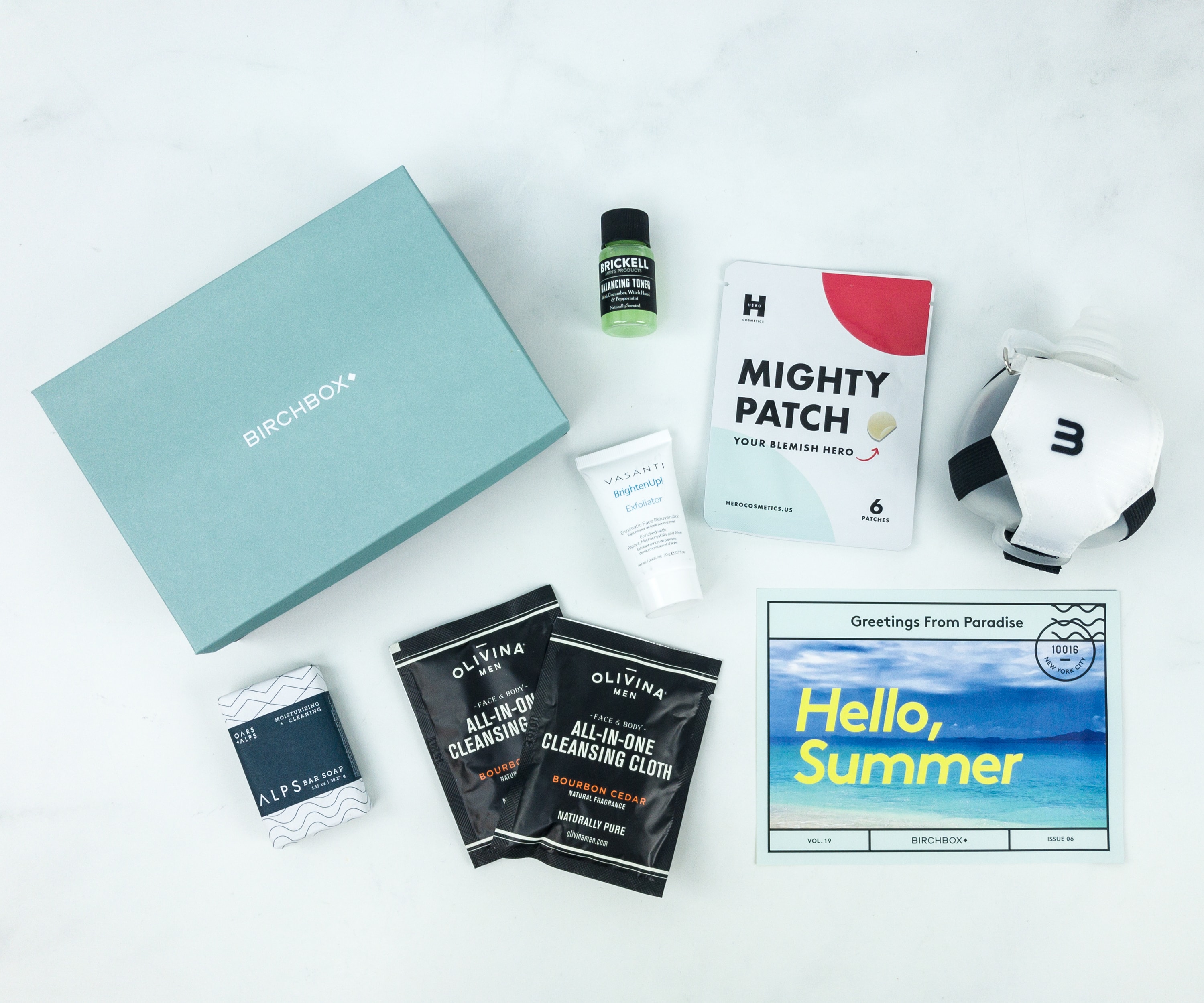 What you get: Birchbox Grooming offers grooming and lifestyle products in a monthly theme matching your profile. Items include haircare, body care, fragrance, electronics accessories, and dressing accessories. Formerly Birchbox Man.
Check out the Birchbox Grooming Reviews page to know more!
---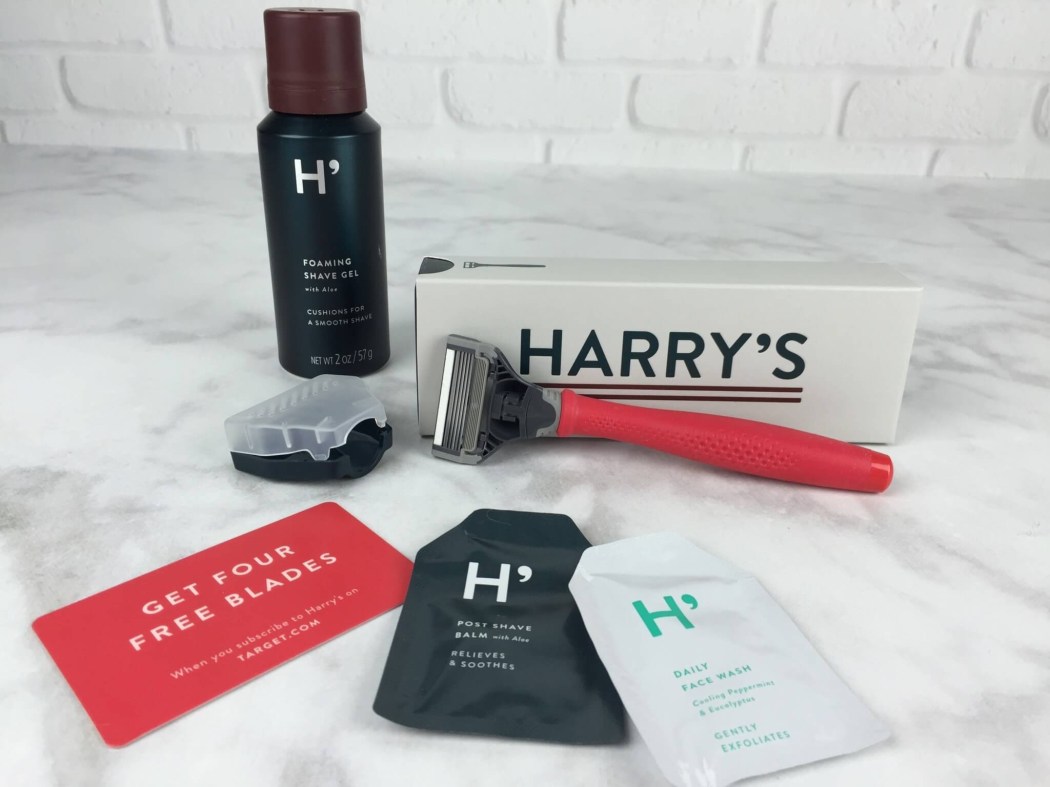 What you get: Harry's is a shaving subscription that you can customize depending on how often you shave. Harry's offers blade refills and shaving cream, plus other men's grooming essentials. A free subscription box trial is available – it contains a Truman razor with a blade, foaming shave gel, and a travel blade cover.
Visit our Harry's Reviews page to find out more!
Deal: Get your first set FREE! Use this link to get the deal. Just pay $3 shipping!
---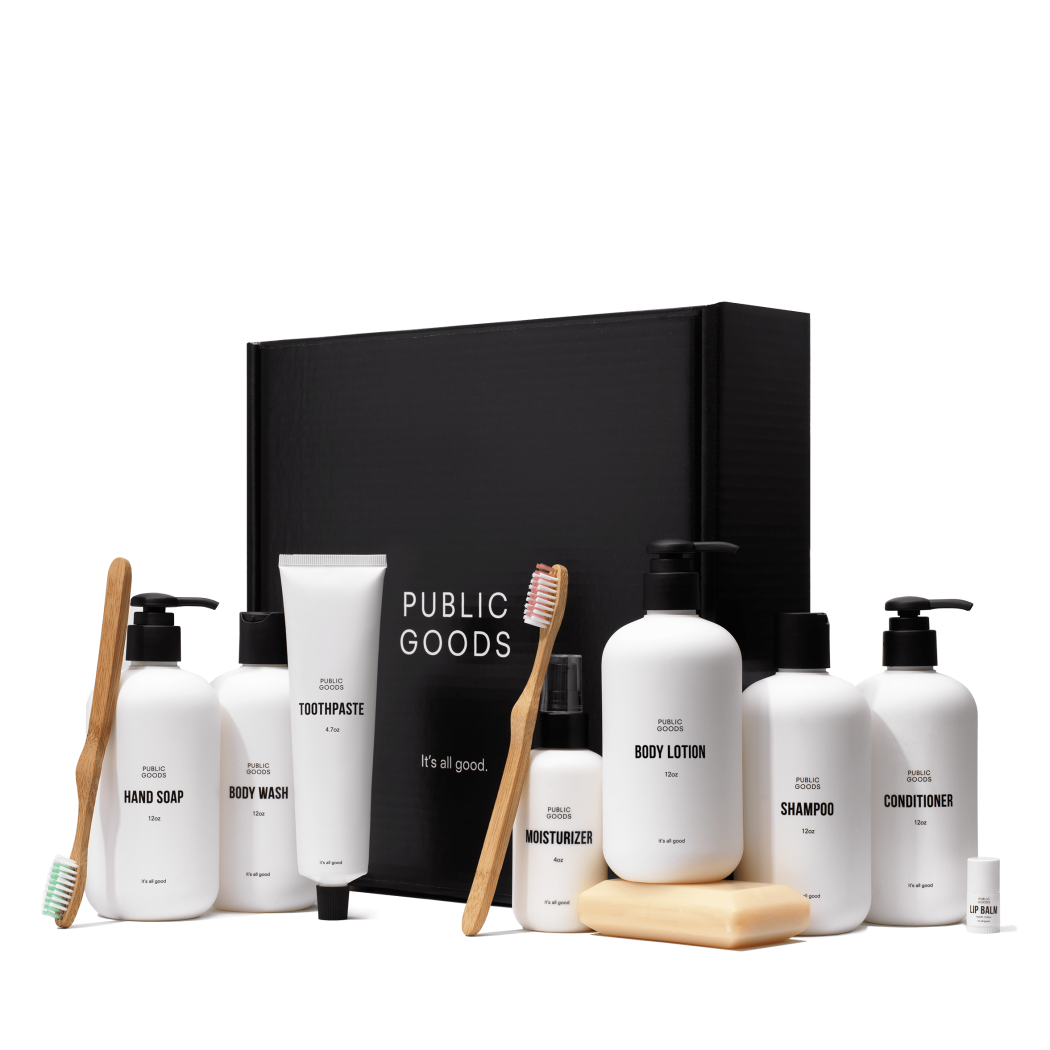 What you get: Give your grooming routine an upgrade with a box of toiletries from Public Goods. Natural hair, body, shaving, and other grooming products starting at around $3.00 each. Get everything you need for your bathroom, including toilet paper! Public Goods is a membership club – your monthly fee provides access to their products at rock bottom prices. Formerly Morgans.
Deal: Get 25% off your first order! Use coupon code hellopga.
---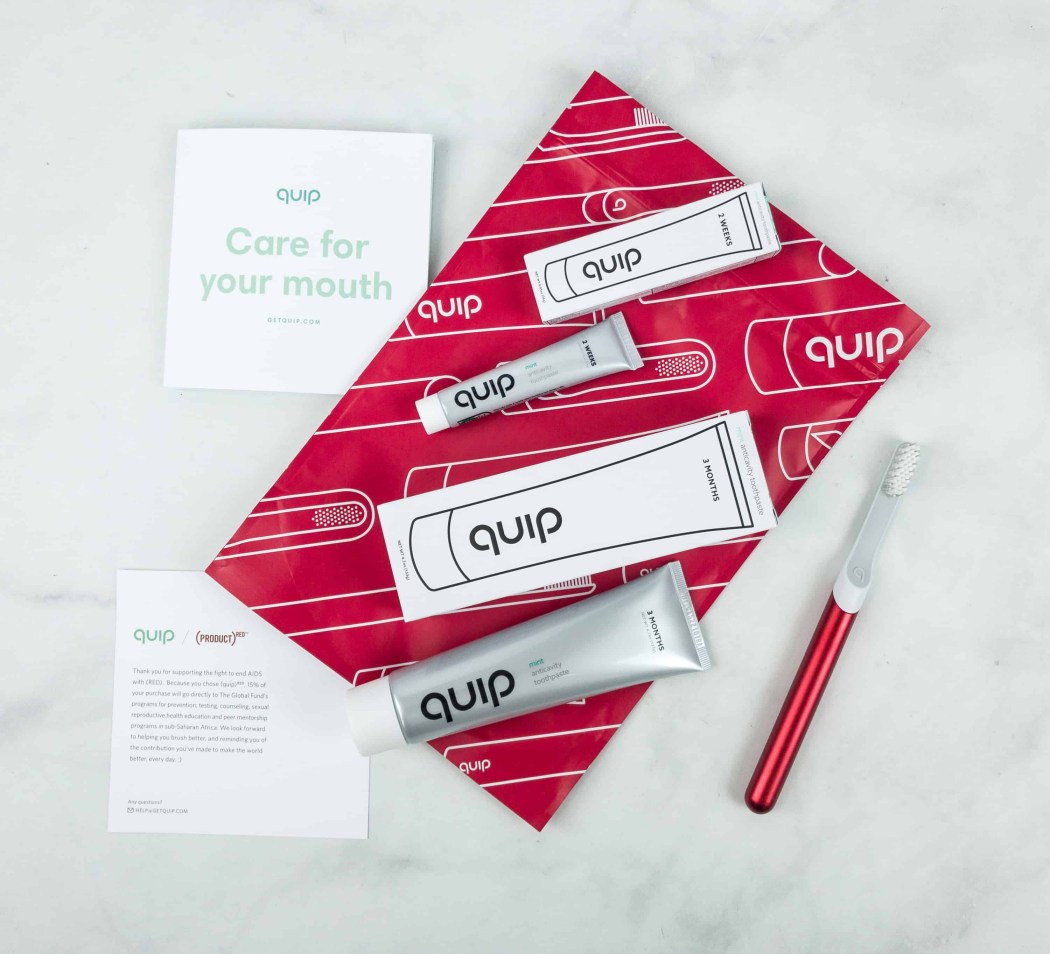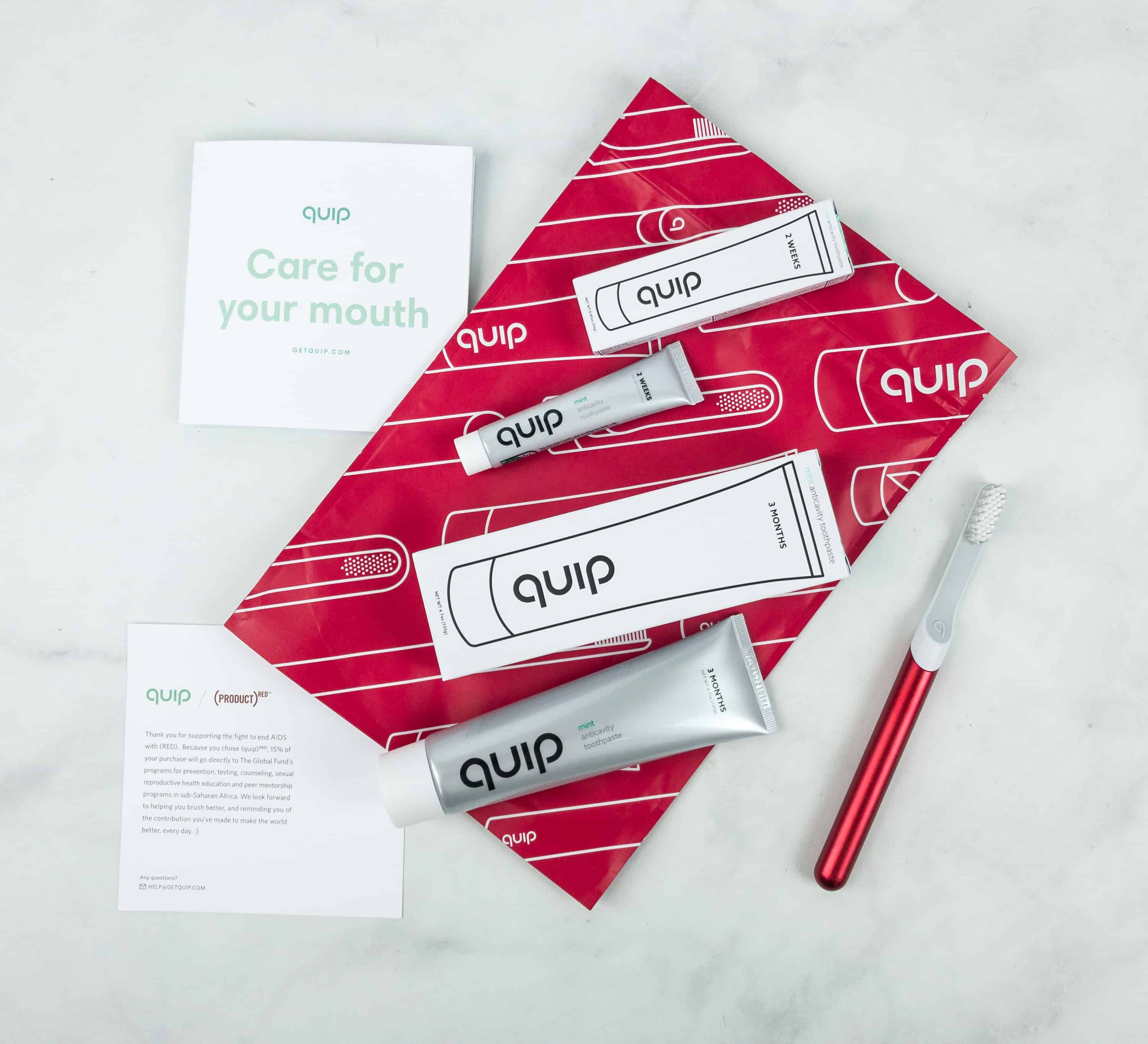 What you get: A healthy mouth helps you look, feel and live healthy, yet most of us neglect this essential daily care routine. Quip designed an electric toothbrush and service to simplify healthy habits, based on dentist advice, not selling more gimmicks, to keep you fresh and healthy for life!
See our Quip Reviews for more information.
---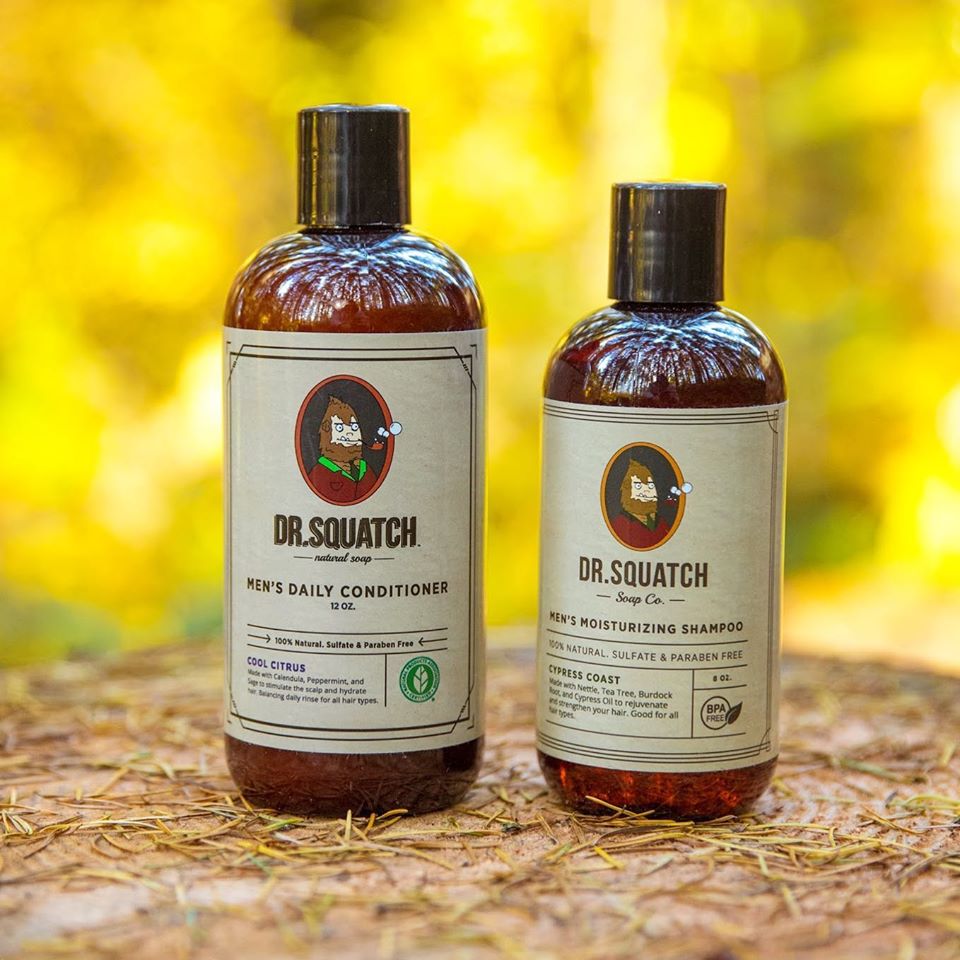 For too long, guys have settled for generic 2-in-1 shampoos and conditioners with harsh ingredients. Get back to your roots with our natural shampoo and conditioner and treat your hair the way it deserves.
Deals:
---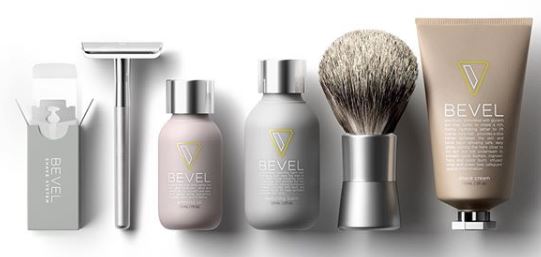 What you get: Bevel is a new subscription service for the nicest shave. In addition to the Bevel razor, your Bevel shaving experience arrives complete with Priming Oil to protect your skin before each shave, hydrating Shave Cream, post-shave Restoring Balm to repair your skin and a high-quality Badger Brush to lift the hairs. When used together, the Bevel Shaving System will help you achieve smoother, irritation-free skin.
---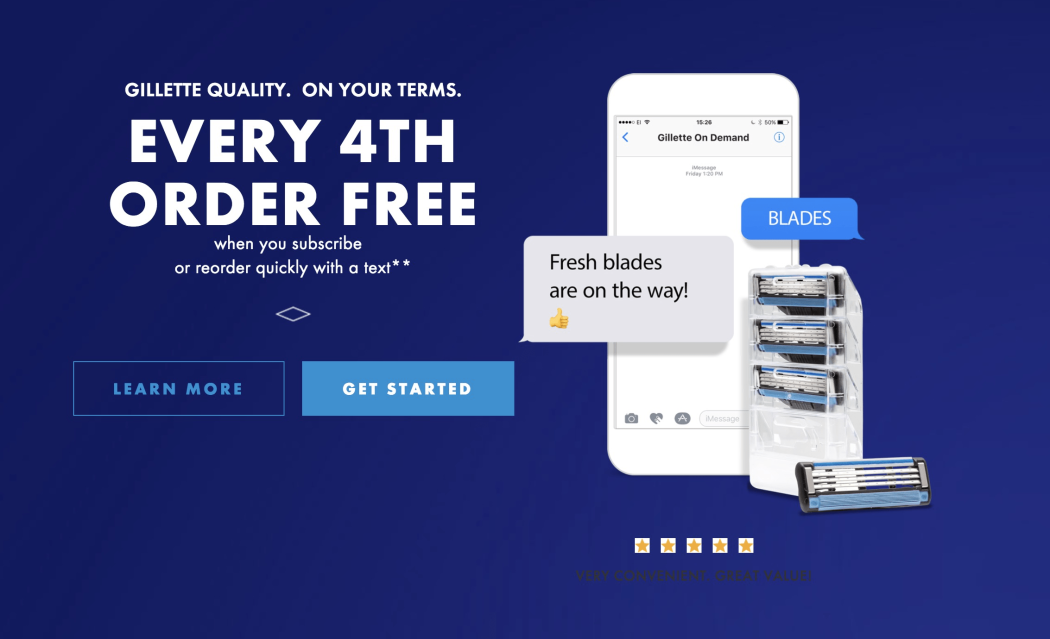 What you get: Your regular supply of Gillette razors, refills, and shave cream with Gillette Shave Club. Also available on Amazon Subscribe & Save.
See more about this subscription on our Gillette Shave Club reviews page.
Deal: Get $3 off your first order, plus every 4th order free! Use coupon code SHAVEOFF3.
---
What you get: Manscaped's product line was created specifically for a man's distinctive grooming needs. Featuring American-made, specially formulated products to cleanse, moisturize, and deodorize, as well as tools engineered to give a man a close, refined appearance, Manscaped equips him with the right products and tools for the job in a complete manscaping system that is easy, powerful, and satisfying.
Check out Manscaped Player's Club Reviews for more information!
---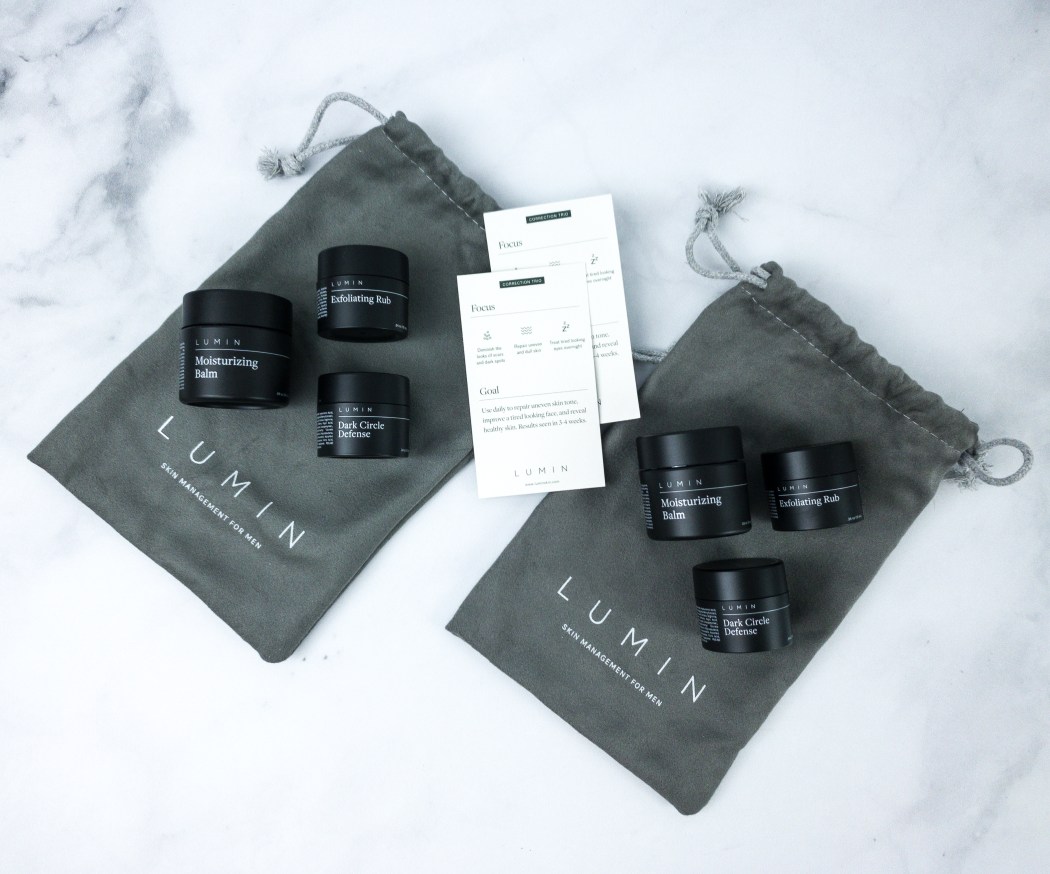 Image from: our review
Lumin delivers luxury-quality, easy-to-use skincare products for men directly to your door every 2 months.
Deal: Get a FREE trial! Deal applies automatically, just visit and subscribe. Just pay the shipping!
---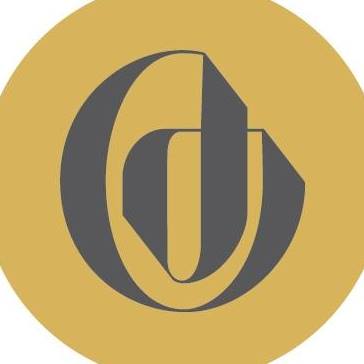 No two men are the same–neither are their skincare needs. We work to identify your specific skin profile and match it with a personalized regimen. Every Geologie set contains simple, science–based products with high–quality active ingredients, that your body makes anyway, formulated by our renowned dermatologist and team of cosmetic chemists. No fads, no fillers, no compromises. Just real ingredients that work specifically for you.
Deal: Get $30 off on your first order! Use coupon code HEALTHY30.
---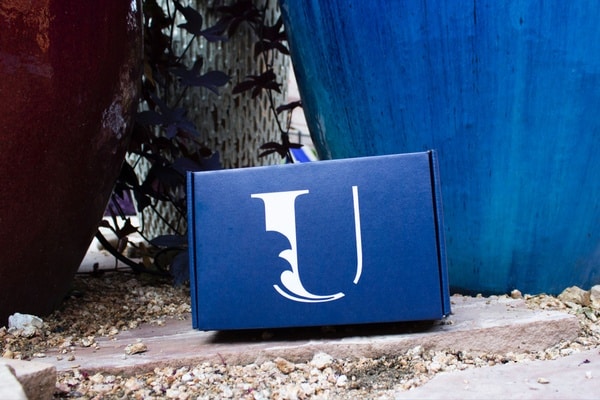 We are passionate about two things. Detoxing your daily routine, and saving the oceans! UNI Naturals ( a play on U & I) is all about inclusions. Making it easy for ladies and gents to try the best natural products on the market. We extensively try, love, and research each product to make sure you have the cleanest and greenest items at your door
---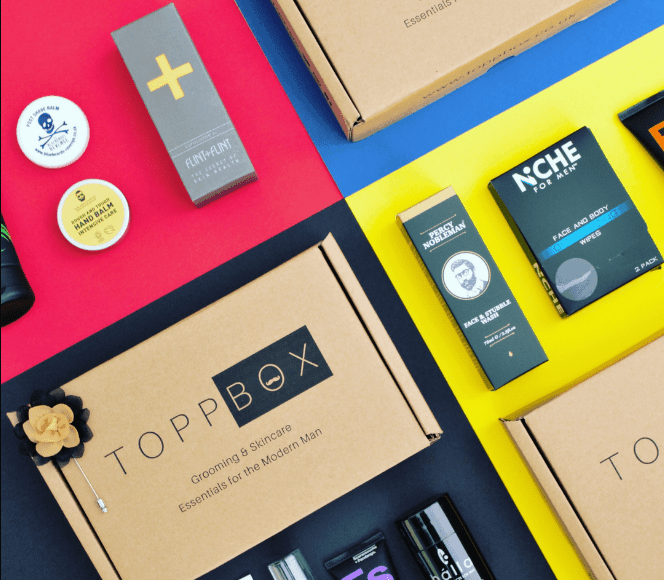 TOPPBOX is a monthly personalised grooming discovery box for men. Every month, we deliver 4-5 hand-picked grooming products straight to your door, with £50-£70 value inside every box. From handsome hair styling to masculine skincare, discover products you love and complete your grooming routine.
We're great if you don't know what products you should be using, interested in finding out what's out there, want to keep up with the latest trends, or just want to have fun trying out different things.
---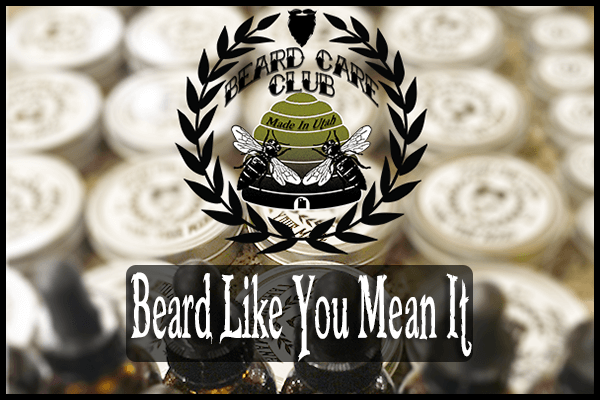 Every month we send you a brand new scent. Our subscription boxes can be customized. So if you only want Beard Oil, we got you covered with our Royal Oil subscription. Only use Beard Balm ? Just signed up for the Balms Away ! If you only need Mustache Wax, choose Upper Lipholstery for only $7.50. We even have Beard Shampoo and Conditioner subscriptions, so you don't have to have a dirty beard.
Deal: Get 20% off your first box. Use coupon code CRATEJOY.
---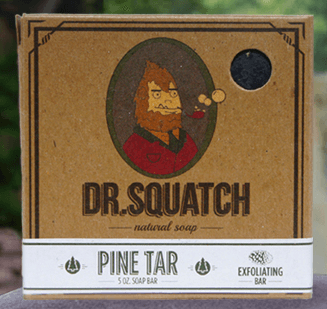 Get mind blowing soap delivered to your door on repeat - no girly stuff.
Deals:
---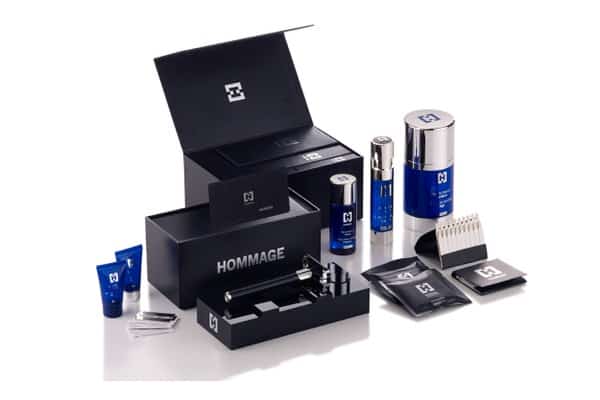 Designed by leading aesthetic practitioners, each box contains a monthly results-driven ritual for the discerning gentleman. A box that goes beyond the perfect shave, empowering skin health through market leading formulations and design. The new standard in men's luxury grooming.
---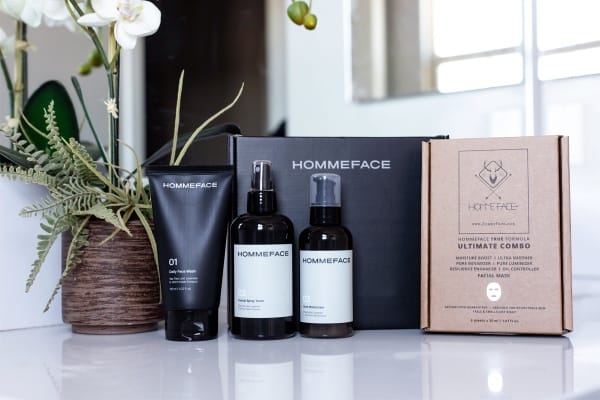 Get facial sheet masks or a deluxe daily face routine box delivered to your door every month to three months from HOMMEFACE. HF products are natural, cruelty-free, and made without harsh ingredients.
---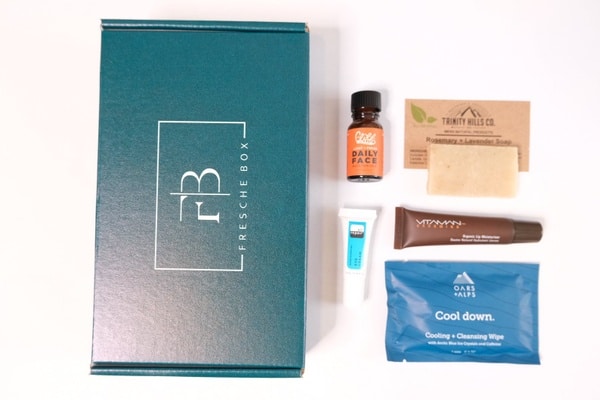 We provide men with a box of quality grooming samples shipped free every month. You can subscribe to receive a box every month. Our subscription boxes contain (5) samples based on your profile at checkout and range from face/body wash, shaving oils/creams, shampoos/conditioners, and more!
Deal: Get 10% off your first box! Use coupon code HELLO10.
---
What you get: Akamai Essentials Kit is a bimonthly men's personal care subscription box. You'll get a box filled with teeth, skin, and hair products that replenished every 60 days, for $38 per box. Akamai also donates 1% of sales to support organizations like The Environmental Working Group.
See the Akamai Essentials Kit Reviews page to discover more!
Price: $33 per month.
Deals:
---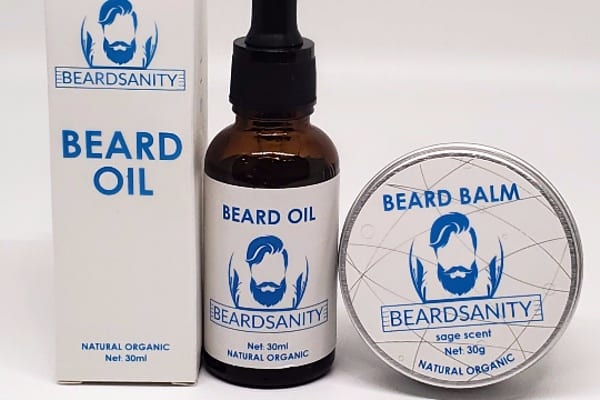 This is a subscription to everyone who have always wanted to grow a beard but couldnt due to the constant itch and/or the way it grew. With this subscription you can take the guess work out of the equation. The Beardsanity Beard oil and Balm gives your beard everything it needs to grow strong and healthy with style!
---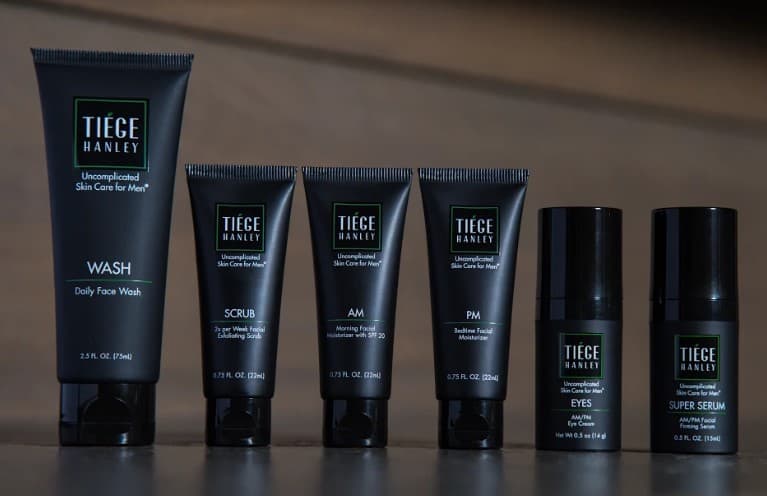 Tiege Hanley offers a uncomplicated Skin Care System for men. They take the guess work out of looking great and feeling awesome. Each month, you get all of the products you need to keep up with your skin care. Every box comes with a detailed instruction card that lets you know when to apply each product, how much to use and in what order.
Deal: Get 20% off your first box. Use coupon code HELLO20.
---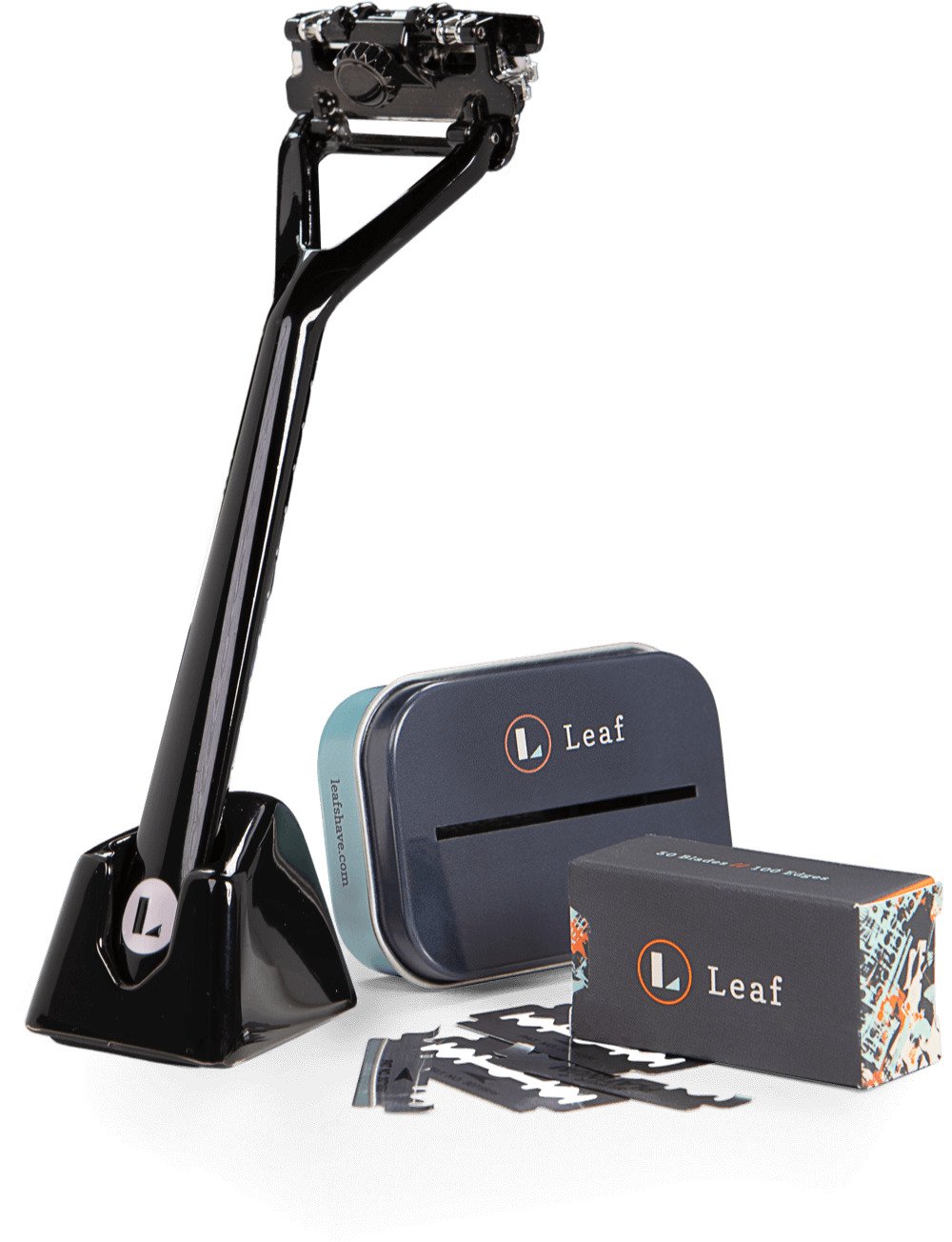 Seek an exceptional shave, and you'll find it. Whether grazing your chin or your legs, the Leaf Razor's distinctive pivoting head and cold-forged, hardened steel blades—one, two or three of them—hug each contour to give you the smoothest results, every time. When you're done, pose it proudly. We designed the Leaf for timeless beauty, the kind that earns a spot in your scarce countertop space.
---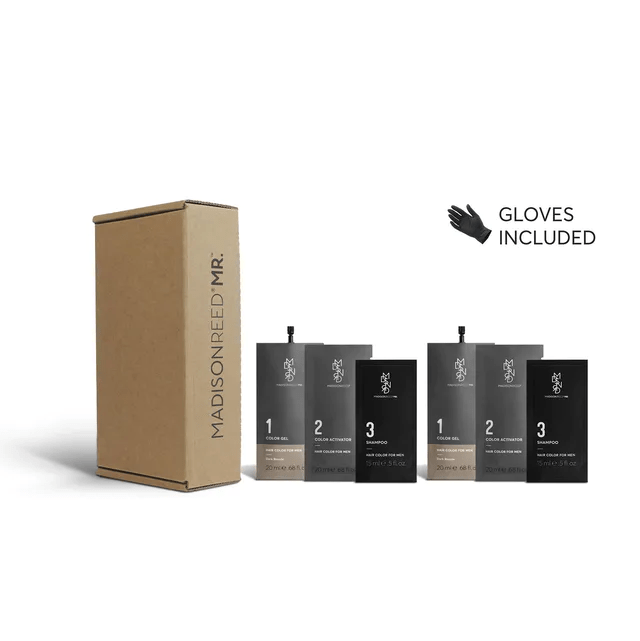 Natural-looking gray blending for hair & beard. More pepper, less salt. Natural-looking color fades gradually—no commitment. When in doubt, go a shade lighter.
This is the future of men's hair color. No "shoe polish" look. This is natural-looking gray blending at its best. Because guys with gray deserve an easy way to feel more like themselves—less gray, more you. We got it, you love your hair...so do we. When it comes to our formulations we don't mess around.
Deal: Get FREE SHIPPING on your first order! Deal applies automatically, just visit and subscribe.
---
Want to know what other subscription boxes we have? Check out our list of all the best subscription boxes!