Golf is a fantastic sport that is suitable for all ages and abilities. It is an activity where you can also improve your physical and mental health as well. You can exercise while socializing with other golfers. Start swinging your golf club to get that ball into the hole and achieve a goal!
If you love playing golf, getting a golf subscription box is one of the easiest ways to get your hands on the best golf gear and accessories around! These boxes can also introduce you to the most popular brands and even teach you a thing or two about the sport. Inside every box, you'll receive high-quality items like gloves, tees, towels, balls, and more that are curated based on your preferences. Look good, feel good, and play like Tiger Woods with the best golf subscription boxes. These boxes make the best gift for avid golfers and fans out there too!
Don't forget to check out the full list of golf subscription boxes! You can also hit the heart button at the top of this post to save it for later!
The Best Subscription Boxes for Golfers!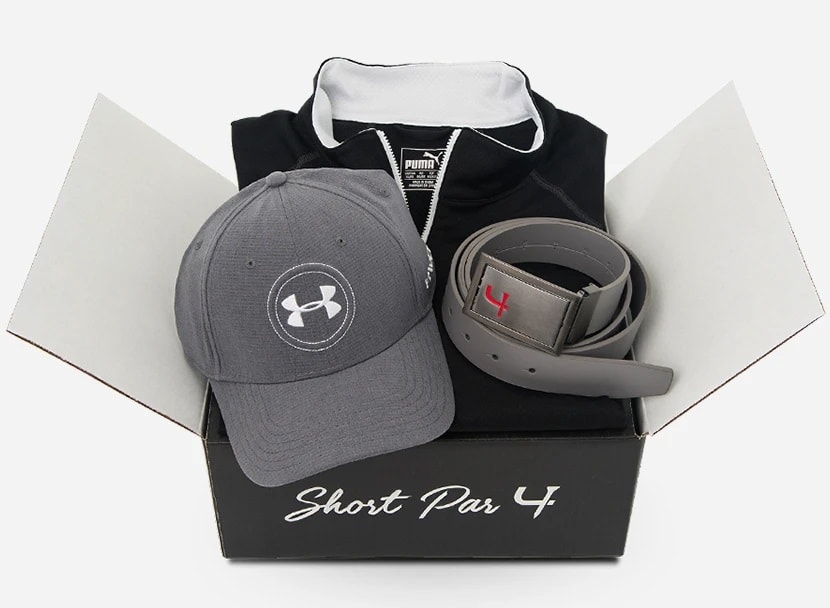 Image from: Short Par 4
What you get: Dubbed as "your personal style caddie," Short Par 4 makes their members golf-ready with a selection of 1 to 3 pieces of stylish and branded golf apparel every month. Some of the top brands they've featured are Under Armour, Travis Mathew, Johnnie-O, Devereux, Callaway, Puma, and more. This personal styling subscription asks you to take a style quiz upon sign up, so they can curate clothing pieces based on your personal style. They offer a total of 4 types of memberships for every type of golf lifestyle.
Price: Subscription costs $45.00 per month.
Deals:
Get your first Fairway box for only $20! Use coupon code TEE20.
Get $10 off your first box! Use coupon code GOLF10.
---
Image from: Swinger Box
What you get: For the serious golfer, Swinger Box is the subscription for you! They deliver golf balls and apparel, with three box options. First is the Essentials Boxes which includes a Swinger Scout golf ball, soft genuine leather gloves, tees, lip balm, and sunscreen. The second type is Gear Box which contains apparel designed and manufactured exclusively for the subscription. If you only need the golf gloves, you can choose the Monthly Glove option. It includes one genuine sheepskin leather glove with a single layer palm construction. Upon signing up, don't forget to set your style and size to get items customized to your preferences!
Price: Subscriptions are $40 per month.
---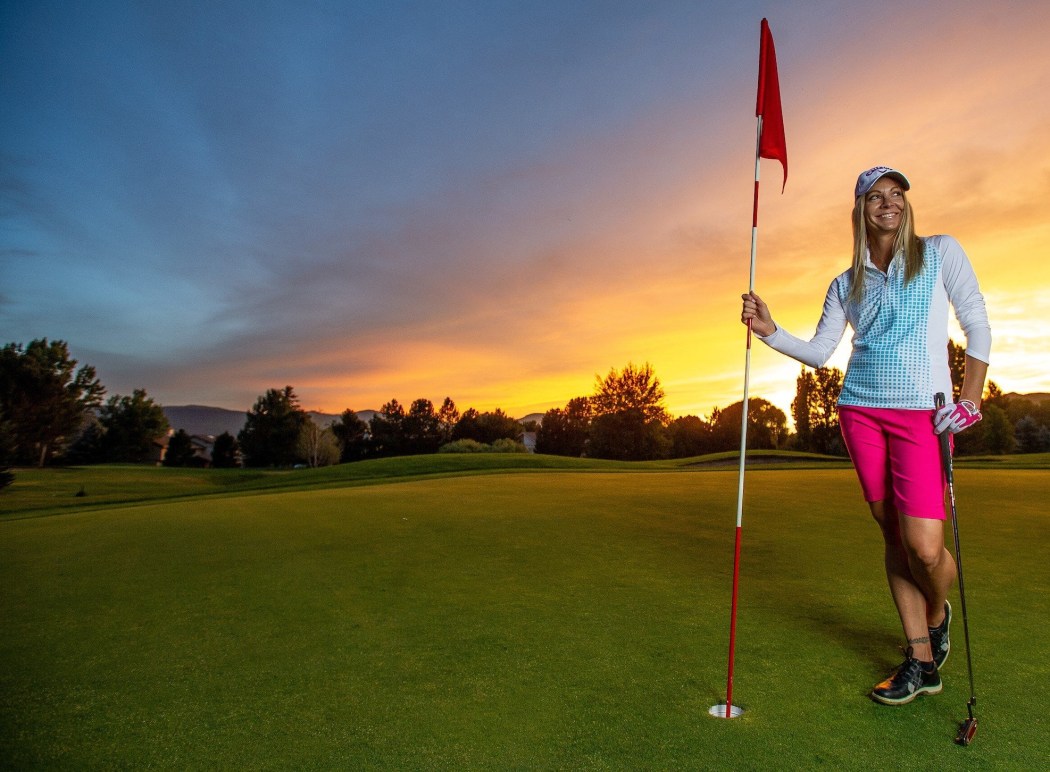 Image from: Tee Up Box
What you get: Calling all women golfers, this subscription is curated specially for you! Tee Up Box sends top quality golf apparel and accessories for women, so you can look and feel great when you hit the field. Some of the brands they've featured include Puma, Callaway, Cleveland, Srixon, San Soleil, and Glove it. They offer two types of subscriptions: the Tee Up Accessory Box which includes golf balls, tees, and different accessories, and Tee Up Box which includes a golf shirt, skort, or short along with on-course accessories.
Price: Tee Up Accessory Box is $29.99 per month. Tee Up Box is $59.99 per month.
---
Image from: Swing Society Golf Box
What you get: For some, golf is not just a game or a recreational activity but a lifestyle! Swing Society Golf Box makes your golf lifestyle more fun and convenient by delivering at least 3 items – either 2 premium products plus 1 accessory or 1 higher value premium product with 2 accessories. The items might include the latest golf goods, gadgets, and even apparel. Also, this subscription features both large and small golf brands!
Price: Boxes start at $34.99 per month.
Deal: Get 10% off on your first box! Use coupon code SWINGSOCIETY10.
---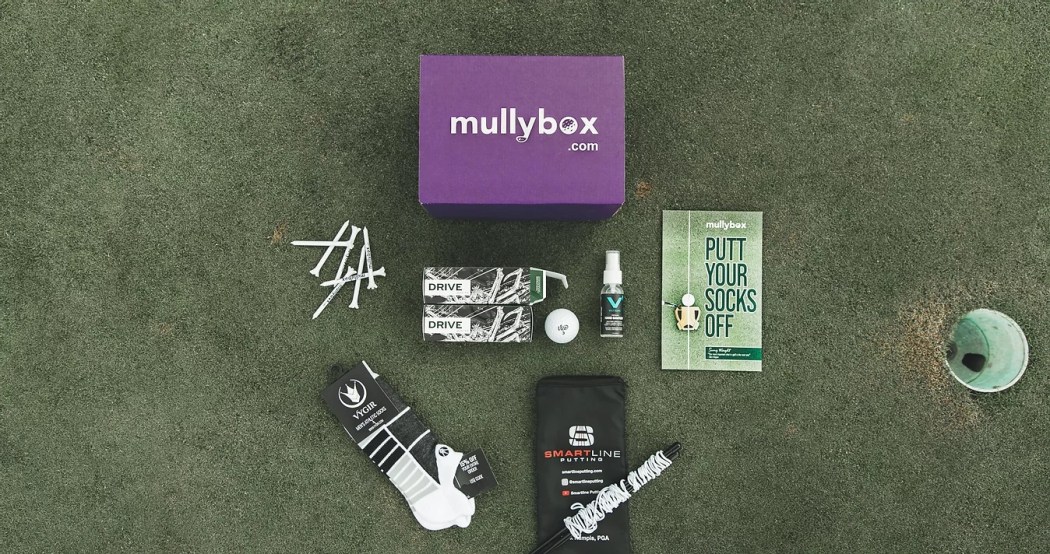 Image from: Mullybox
What you get: Get your game a little better with every box from Mullybox. Each month, they send themed boxes to aid golfers to do a good job on the course. It includes the newest tools in the golf industry such as tees, golf balls, socks, and more! Get the Mullybox, which includes balls & tees and 3-4 training aids/accessories, or the MB Luxury, which contains a dozen premium balls, 4-5 luxury accessories, and pre-launch items. Tell them a little about yourself, and they'll send a box for you!
Deal: Get 30% off your first box. Use coupon code HELLOMULLY.
---
Image from: Golf Supply Drop
What you get: You'll never have to worry about running out of golf balls as Golf Supply Drop sends a dozen, premium refurbished golf balls every month. They want to make a convenient way to get started golfing while providing premium supplies to golfers with brands like TaylorMade and Titleist. They also offer extra add-ons to your boxes like gloves, towels, ball markers, and more! Subscribe now and receive 30% off your first order!
---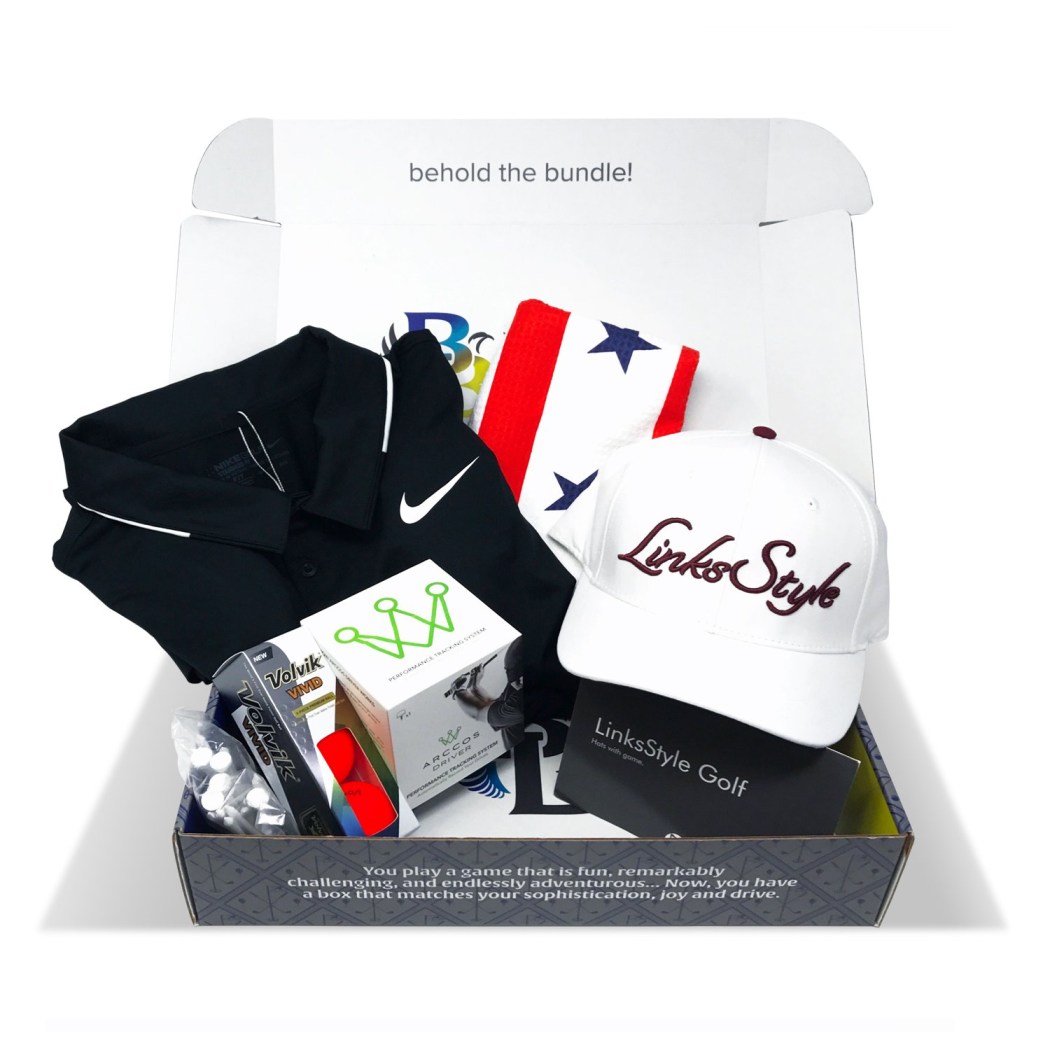 Image from: Birdie Bundle
What you get: Get your game to another level with the complete gear that Birdie Bundle offers. Receive items from top and upcoming brands at 40-60% off retail price! Take a short quiz and get a box that's tailored specially for you. There are 2 tiers of bundles where you can choose from: The Primary Birdie Bundle, which includes an assortment of everyday necessities like tees, balls, gloves, hats, and at least one apparel item, or The Premium Birdie Bundle, which contains the same golf goodies and at least 2 apparel items. As a member, you'll get various promotions and discounts!
---
What you get: Teach kids and teens the fundamentals of golf by giving them the necessary items to start golfing. JrGolfBox aims to improve a junior golfer's life by giving a golf coach in a box! They'll learn how to have fun, feel confident on the course, and can also improve their health as it helps develop positive life values, characters, and among all, golf skills! Every package includes golf balls, tees, training aids, apparel, accessories, gear, and more!
---
That's all the for the Best Subscription Boxes for Golfers! What's your favorite subscription on our list?
Can't get enough of subscription boxes? Check out the list of all the best subscription boxes in every category!
Say Hello to More Subscriptions that Golfers will Love!
Find more related subscription options in these lists: