Golf is a fantastic sport and a recreational activity that is suitable for all ages and abilities. It is a club-and-ball sports game that's played on a large green course or field. You can stretch and exercise those muscles and even socialize with other golfers at the same time! And with so many people interested in playing it, golf subscription boxes arose. Getting a subscription is one of the easiest ways to lay your hands on the best, premium-quality golfing gear and accessories around!
These boxes can also introduce you to the most popular brands and even teach you a thing or two about the sport. Inside every box, you'll receive high-quality golfing essentials like gloves, tees, towels, balls, and more that are curated based on your preferences. Some even offer the best styles you can flex out on the field while still giving you the comfort you need as you play.
Look good, feel good, and play flawlessly like Tiger Woods out on the green with the best golf subscription boxes. These boxes make the best gift for avid golfers and fans too!
The Best Subscription Boxes for Golfers!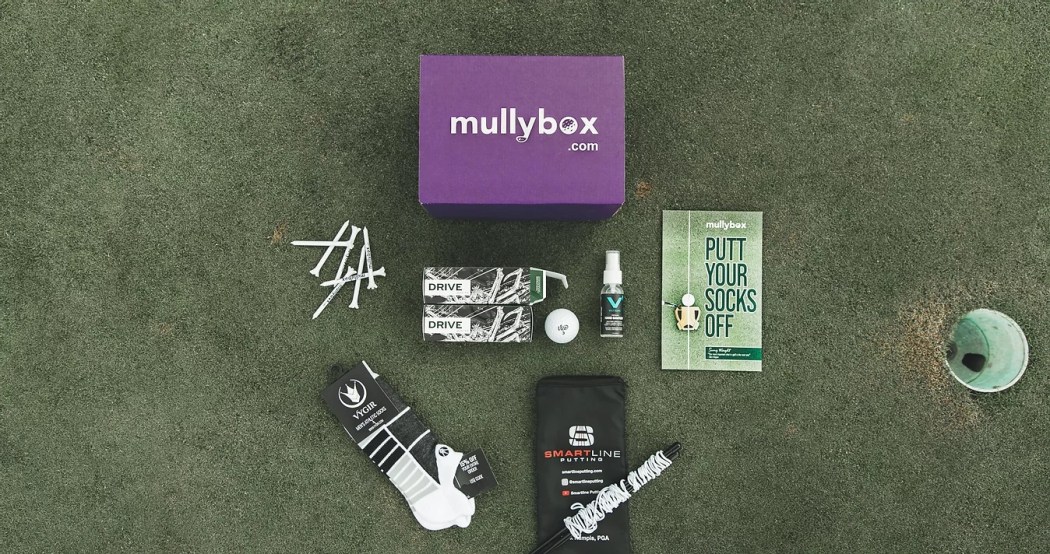 Image from: Mullybox
What You Get: With Mullybox, you can game a little better! They offer themed boxes every month to help golfers improve their game on the course. It includes the newest tools in the golf industry like tees, golf balls, socks, and more! There are two boxes available for you to choose from – Mullybox Original, which includes 6 balls and 3-4 training aids/accessories, or the MB Luxury, which contains a dozen premium balls, 4-5 luxury accessories, and pre-launch items curated from premium brands like Adidas, Alton Lane and more. All you have to do is tell them a little about your golfing preferences, and they'll send just the perfect box for you!
Price: Mullybox Original costs $39 a month, and Mullybox premium (MB Luxury) costs $199 per quarter.
Deal: Get 25% off your first box on any plan! Use coupon code HS25.
---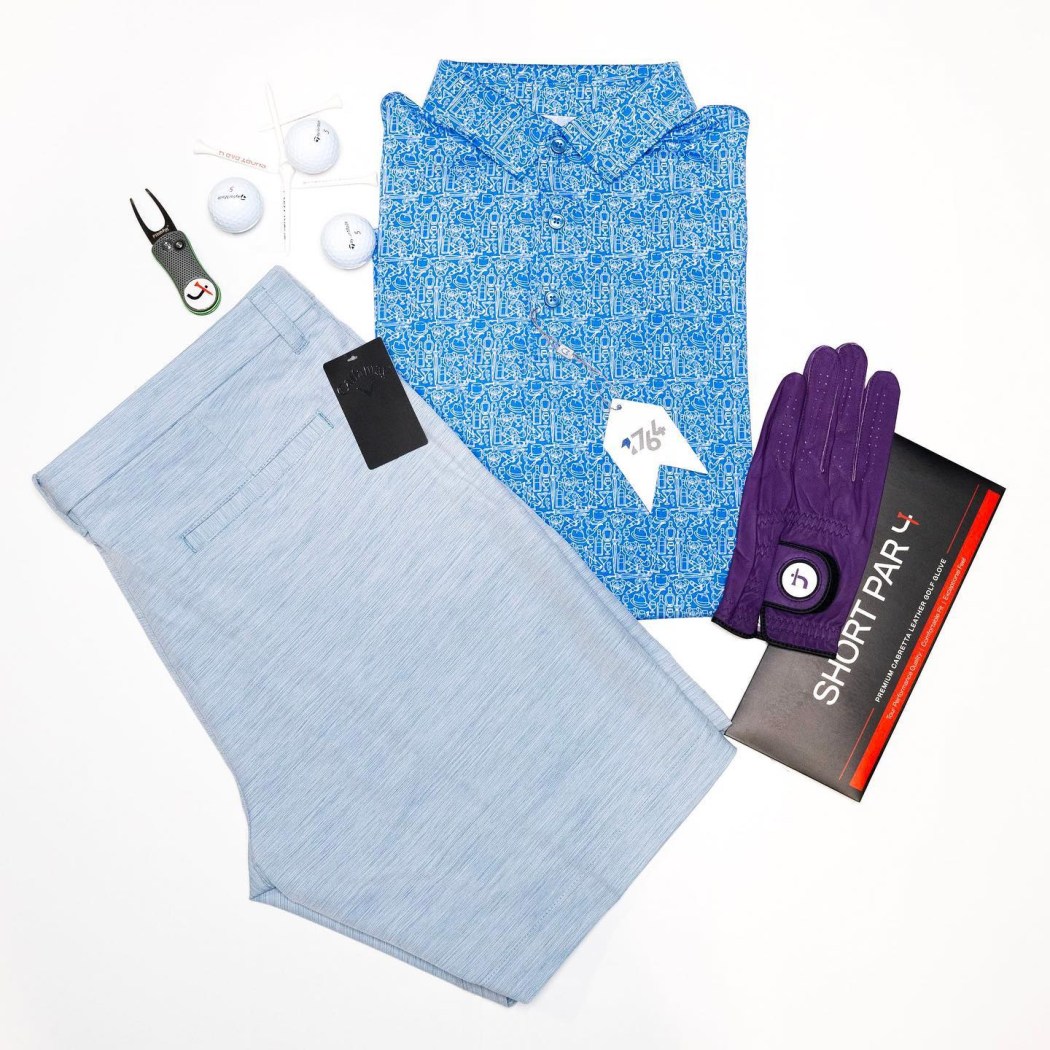 Image from: Short Par 4
What You Get: Dubbed as "your personal style caddie," Short Par 4 makes their members golf-ready with a selection of 1 to 3 pieces of stylish and brand-name golf apparel every month. This personal styling subscription asks you to take a style quiz upon signing up, so they can curate clothing pieces based on your personal style. There are 3 types of memberships they offer for every type of golf lifestyle – Fairway, where you can get the most bang for your buck; Executive, where you'll get premium golf brands for a fraction of the price; and The Magnolia Membership, which caters to female golfers. You can build your new wardrobe with confidence and ease as they'll make you look the best with their choices of hand-selected golf apparel from top brands like Under Armour, Travis Mathew, Johnnie-O, Devereux, Callaway, Puma & more!
Price: Subscriptions start at $49.95 per month.
Deal: Get $10 off your first box! Use coupon code SP410.
---
Image from: Swinger Box
What You Get: For the serious golfer, Swinger Box is the subscription you need for your golfing pleasure! Their aim is to delight players by delivering golf balls, apparel, and more whatever season it is. This subscription comes with two box options – first is the Essentials Box, which includes golf balls, soft genuine leather gloves, golf tees, offers & discounts. The second type is the Gear Box, which contains apparel designed and manufactured exclusively for the subscription. Upon signing up, you can set your style and size to get items customized to your preferences!
Price: Get the starter box for $49 a month. Subsequent shipments cost $69 a month.
---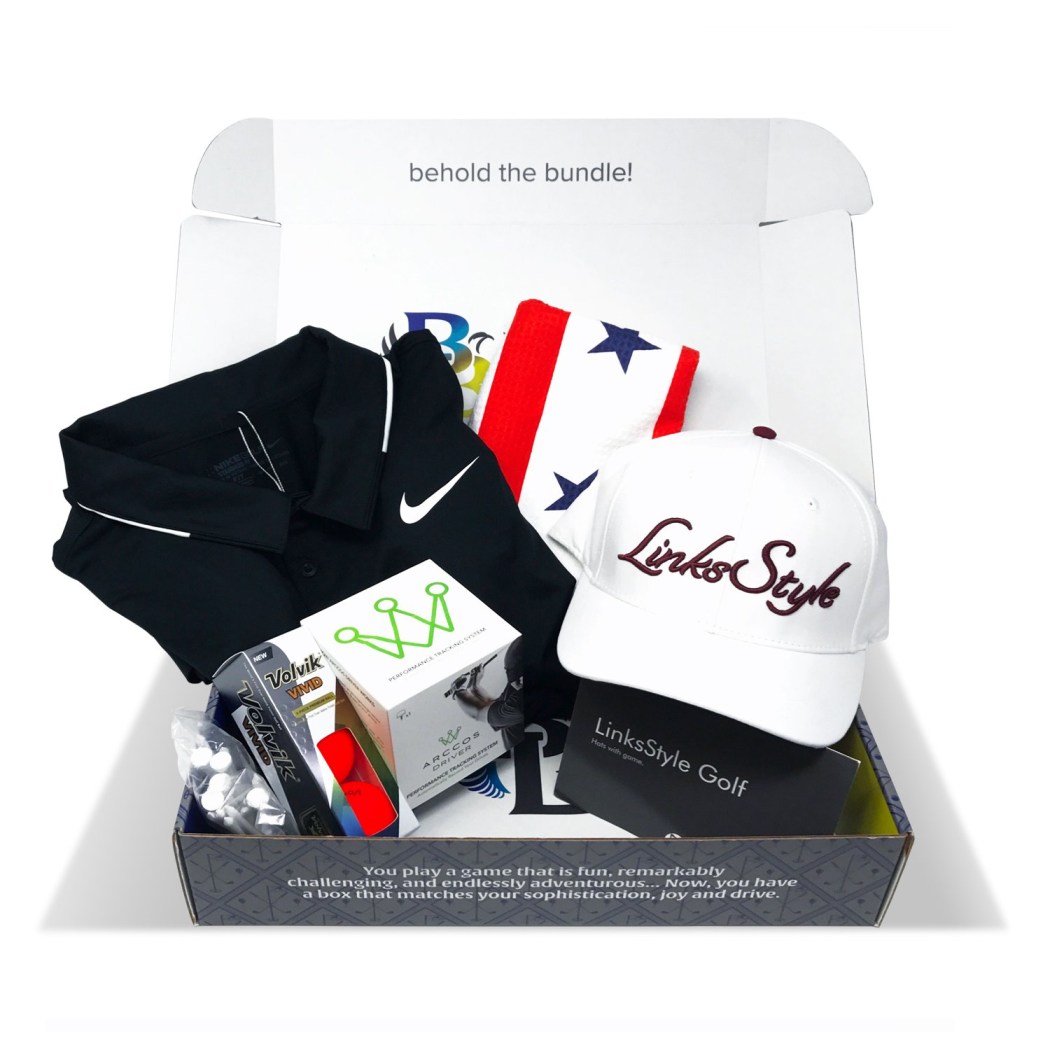 Image from: Birdie Bundle
What You Get: Raise your game to another level with complete gear Birdie Bundle offers. You'll receive items from top and upcoming brands at 40-70% off the retail price! Take a short quiz and get a bundle that's tailored specially for you based on your golfing habits and styles. There are 2 bundle tiers available to choose from: The Primary Birdie Bundle, which includes an assortment of everyday necessities like tees, balls, gloves, hats, and at least one apparel item, or The Premium Birdie Bundle, which contains the same golf goodies and at least 2 apparel items. Also, as a member, you'll get various promotions and discounts!
Price: Primary subscription is $49.95 per month, Premium subscription is $99.95 per month, and Birdie Bundle Combo subscription costs $71.95 every other month.
---
Image from: JrGolfBox
What You Get: Teach kids and teens the fundamentals of golf by giving them the necessary items to start golfing. JrGolfBox aims to improve a junior golfer's life by giving a golf coach but in a box! They'll learn how to have fun, feel confident on the course, and can also improve their health as it helps develop positive life values, characters, and among all, golf skills. Every package includes golf balls, tees, training aids, apparel, accessories, gear, and more, alongside trivia, terms, basics, swings education, etc. Gift them this box and make them positively happy as they hit a par!
Price: The monthly subscription costs $41.95.
---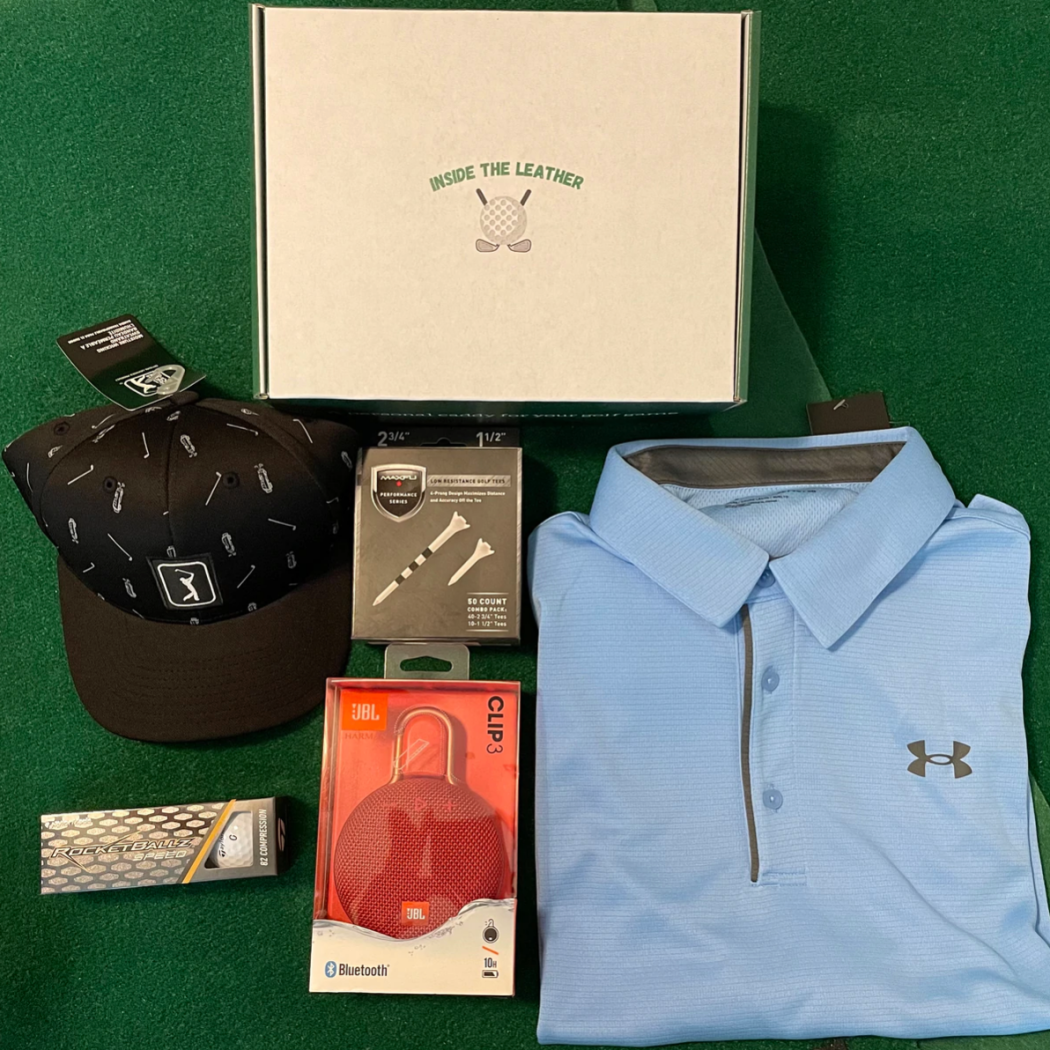 Image from: Inside the Leather
What You Get: Inside the Leather is your personal caddie! This subscription box caters to golfers, whether novice or pro. Every month, you'll receive golf must-haves from top golf brands without the heavy price tag! They have three box options to choose from, based on your budget or style preferences: Par Golf Box, which includes three items from brand names; Birdie Golf Box, which comes with four items from top brands; and Eagle Golf Box, which contains five items from elite brands. Each box contains high-quality apparel and accessories, like polos, belts, hats, golf balls, tees, socks, and others to help you play like a pro and feel like a seasoned golfer!
Price: Par Golf Box costs $59 per month, Birdie Golf Box is $99 per month, and Eagle Golf Box costs $199 per month.
Deals:
---
That's all the for the Best Subscription Boxes for Golfers! What's your favorite subscription on our list?
Can't get enough of subscription boxes? Check out the list of all the best subscription boxes in every category!
Say Hello to More Subscriptions that Golfers will Love!