Embrace the spirit of gift-giving, fun, and good food during the holidays with the best food & gourmet subscription boxes! When it comes to practical and delightful presents, food takes the crown, especially during the holiday season. Skip the gift shopping stress and long queues by opting for these curated gift boxes that will bring joy to the ultimate food lovers in your life. Discover a world of culinary wonders with these subscription boxes, making holiday gifting a deliciously memorable experience
Show More (14 items)
If you're looking for the perfect gift that will make any certified foodie jump with joy, these food and gourmet subscription boxes are just what you need. Packed with indulgent treats like sweets, spices, and kitchen essentials, these boxes make gifting a breeze. Treat your loved ones to a thoughtful and delicious surprise that will satisfy their taste buds and bring a unique experience to their doorstep.
We've done the legwork for you and compiled a curated list of the absolute best food and gourmet holiday gifts. So, sit back, relax, and get ready to impress your food-loving friend or family member with a present they'll truly savor and cherish!
The Best Subscription Box Gifts For Gourmands and Foodies!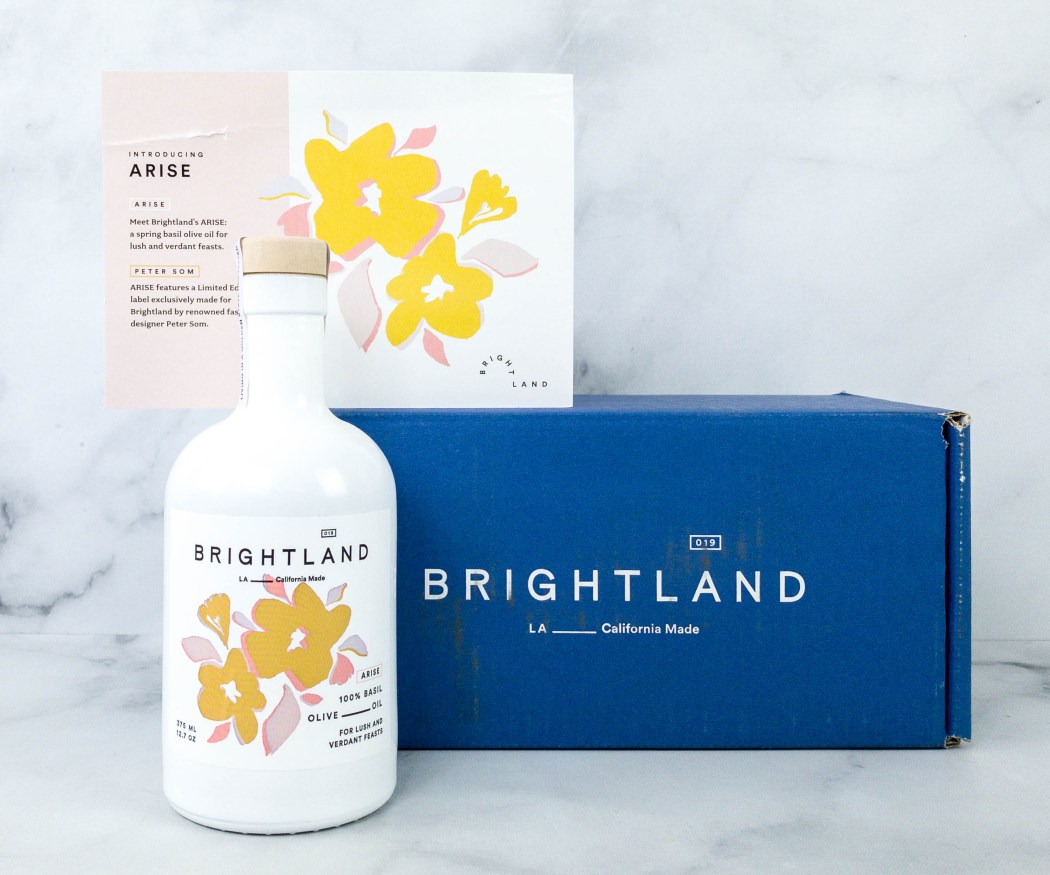 Image from: our review
For: The home chefs who are health conscious!
Why We Love It: The best gift this season is to prepare and serve food using the best ingredients available, and Brightland takes your holiday cooking to the next level. They offer authentic extra virgin olive oil and vinegar that's plant-based, vegan, gluten-free, and cruelty-free. Shop the bottles individually or choose from their gift capsules to surprise the ultimate foodie in your life with the best gift you can feel good about. These products are never rotten nor over-processed with no fillers or artificial preservatives – straight from the earth and never in labs! It's the kind of gift you can proudly gift to every kitchen or culinary aficionado you know of, whatever occasion there might be!
Deal: Get 10% off your first order of The DUO, ARISE, ARDOR, OR LUCID! Use coupon code HELLO10. Does not apply to The Duo subscription.
---
Image from: Milk Bar
For: Anyone who's in a serious relationship with desserts!
Why We Love It: Familiar yet unexpected desserts? Milk Bar does just that! You can shop for the tastiest holiday gift you can give a loved one this holiday season. From peppermint to classic milk bar favorites, these baked goods are packed with seasonal flavors any recipient can absolutely enjoy! They handcraft each treat with premium ingredients and lots of care and give a creative twist on desserts you know and love. Everything is made to order, fresh-baked, then flash-freeze for peak quality. Choose which treats you love to gift to family and friends, and they will do all the work for you, so you can just sit back and relax while waiting for your yum-tastic gift to be delivered!
---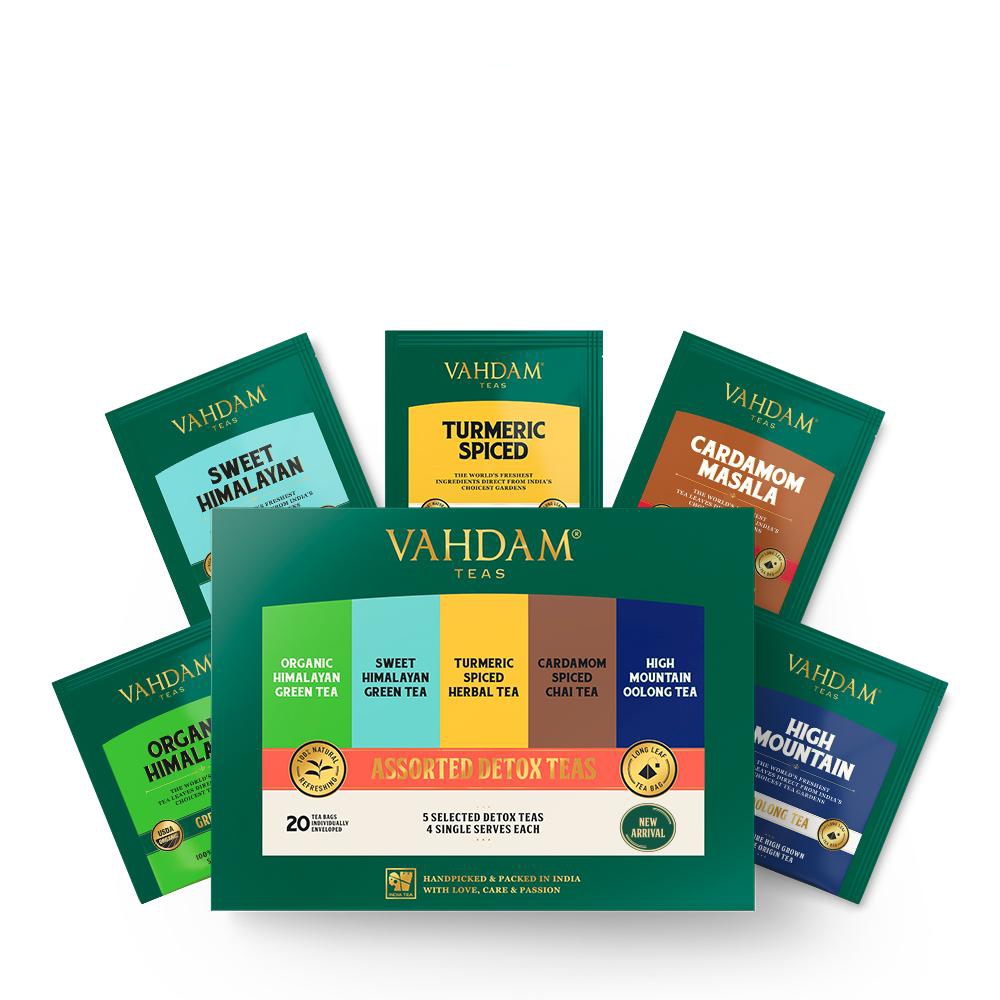 Image from: Vahdam Teas
For: Anyone who enjoys sipping a warm cup of tea!
Why We Love It: Sourced from over 150 renowned tea plantations and small individual farms in India, Vahdam Teas continuously steep and stir curated blends to deliver the best teas to anyone's door! Their purpose is to redefine the way the world sees and experiences teas and other native Indian foods. All premium blends are made of a variety of garden-fresh and superior-quality teas from native regions. You can choose from a selection of gift sets to give someone you love unparalleled quality and a bespoke experience they'll never forget! Not only do you gift out-of-the-ordinary teas, but you extend the spirit of giving by helping farmers' children's education. For every product purchased, 1% of the revenue goes toward their education.
---
Image from: our review
For: The ultimate foodie in your life!
Why We Love It: Wildgrain makes sure you have bread, pastries, and pasta to serve at the dining table. This monthly subscription sends individually wrapped, ready-to-bake bread items that require no prep time – just pop it in the oven! Each box may include an assortment of sourdough bread, hand-cut pasta, and artisanal pastries anyone can enjoy. Everything they offer is made from clean ingredients with no preservatives of any kind! And another great thing about this subscription? They donate 6 meals to the Greater Boston Food Bank for every new member.
Deal: Get $10 off your first box + FREE Croissants in every box! Use coupon code HELLOSUBSCRIPTION.
---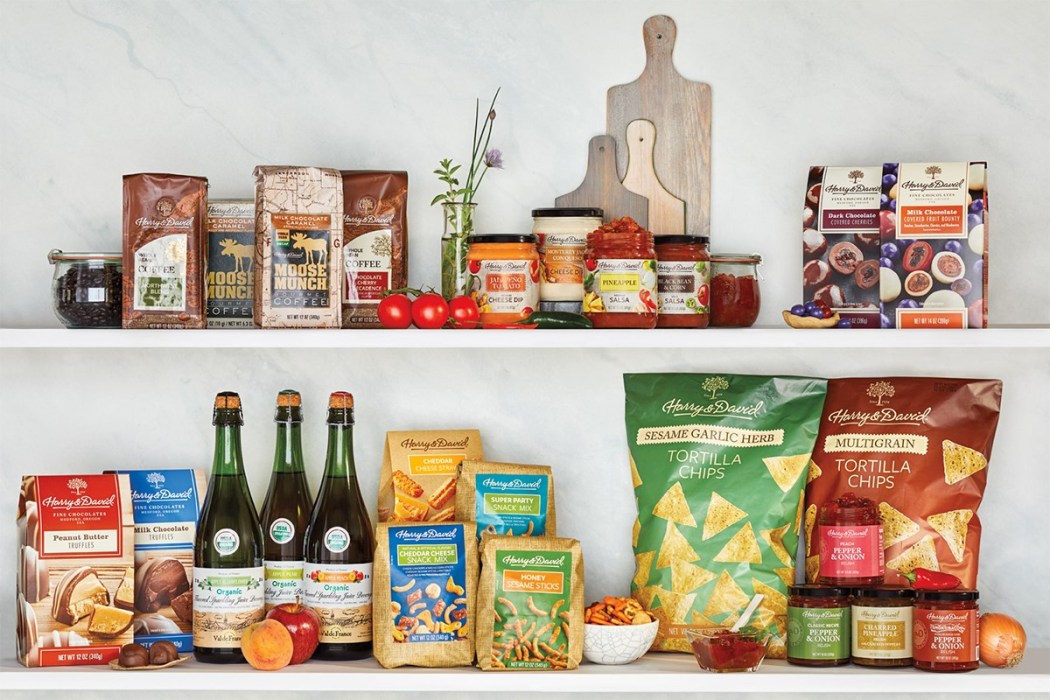 Image from: Harry & David Monthly
For: The culinary aficionados or newbies who are just merely in love with food and other treats!
Why We Love It: Harry & David Monthly allows anyone and everyone to get more of what they love when they want it! This subscription helps you keep your hands on the best gourmet items to gift without actually buying them in stores. They offer a wide range of tasty delights for you to choose from, making them the perfect option for gifting, especially during the holidays. Choose some favorites and let them do all the hard work for you. From relish, spreads, and dips to sweets and desserts, your family or friends can explore and enjoy an incredible selection of gourmet items every month.
Deal: Get up to $50 off on select Harry & David clubs! Use coupon code CLUB and Use this link to subscribe.
---
Image from: Goldbelly Monthly
For: The person who enjoys all kinds of food!
Why We Love It: Goldbelly Monthly has lots of food offerings anyone can take delight in! They aim to bring smiles to people's faces and introduce them to the greatest eats all over the US through their monthly subscription, from barbecue and bacon to pizza and cookies to ice cream and pie and so much more. All you have to do is choose what your chosen recipient's favorite from their selection, and they'll take care of the rest for you. With lots of food options, it makes the perfect gift for the foodie in your life, especially during the holidays. Bringing delicious experiences conveniently, it's literally a gift that keeps on giving!
---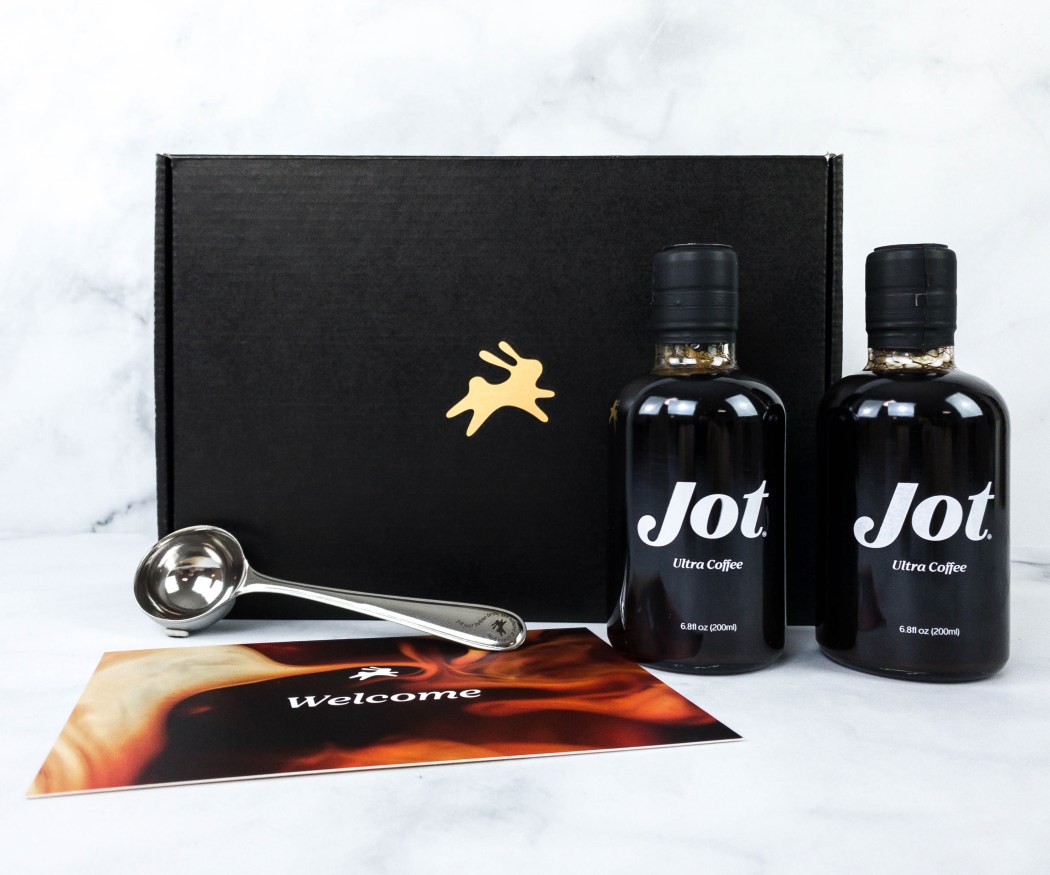 Image from: our review
For: Coffee addict who can't get the day by without caffeine!
Why We Love It: Jot is a concentrated coffee subscription that brings out the natural flavor and freshness of coffee beans. Using the extraction process, they get the purest, most delicious liquid form of coffee that is 20 times more concentrated than usual. There are endless possibilities with just one tablespoon of this concentrated coffee – espresso, cappuccino, Americano, name it, and you'll have it in seconds! The only ingredient you'll find in this ultra coffee is the highest-quality organic, fair trade, and sustainable coffee beans from Central and South America. Transform your daily morning coffee routine with just a splash of water or milk!
Deals:
Get a FREE Gift with your Duo subscription! Use this link to get the deal.
Get 15% off on all products, including subscriptions and one-time orders! Use coupon code HELLO15.
---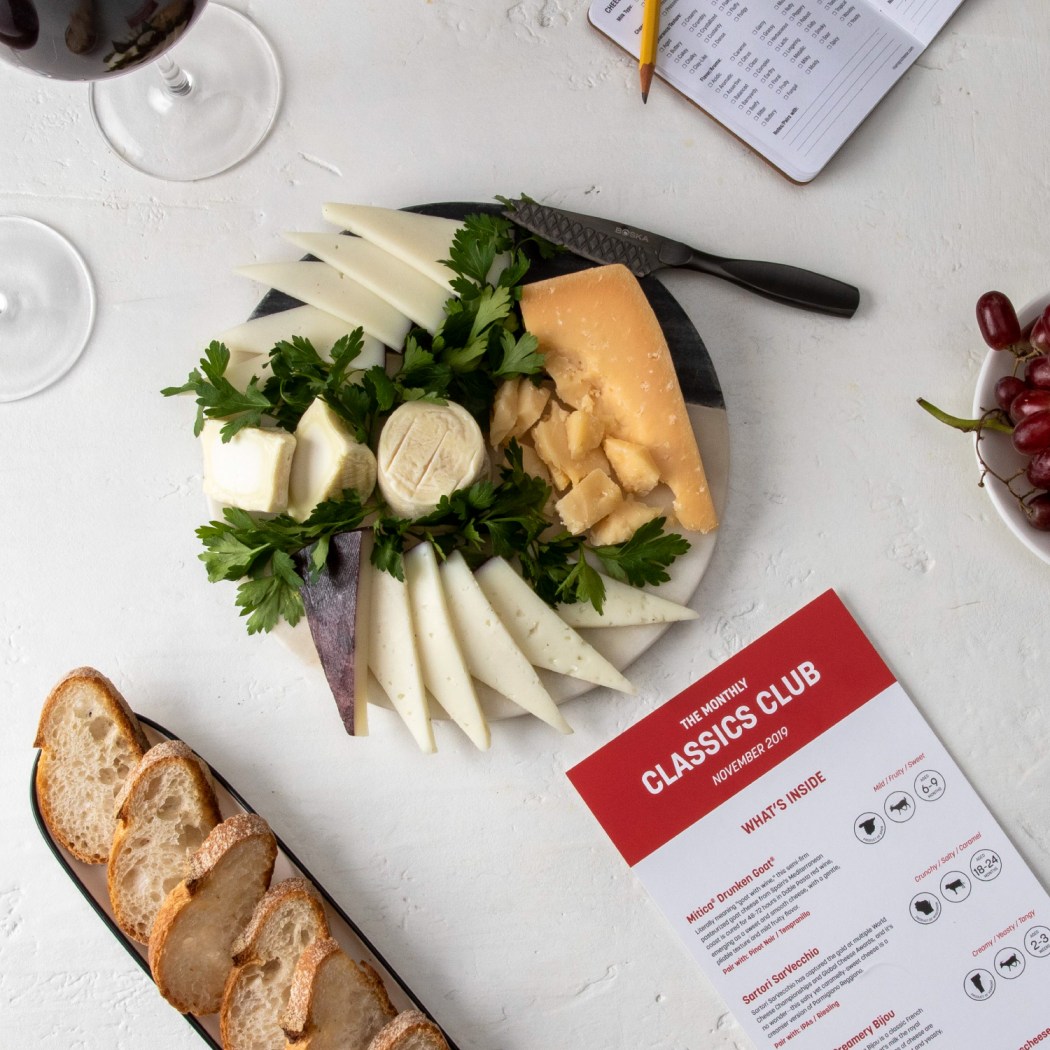 Image from: Murray's Classic Cheese of the Month
For: Those who are interested in making the holidays a little bit cheesier!
Why We Love It: Murray's Classic Cheese of the Month makes the perfect gift option for those who constantly crave cheese and looking into getting their monthly cheese fix. This club features the highest quality cheese selections from the best international and domestic producers. Every piece of cheese is hand-selected at peak freshness to deliver gooey goodness that anyone can't say no to. Each month, they'll send 3 half-pound kinds of cheese to please your chosen recipient's taste buds! Every piece they send out is wrapped in specialty-produced cheese paper, allowing the cheese to continue maturing while en route. Also included in every box is an information booklet about the chosen cheeses for the month. It's one of the best clubs to have for any occasion!
---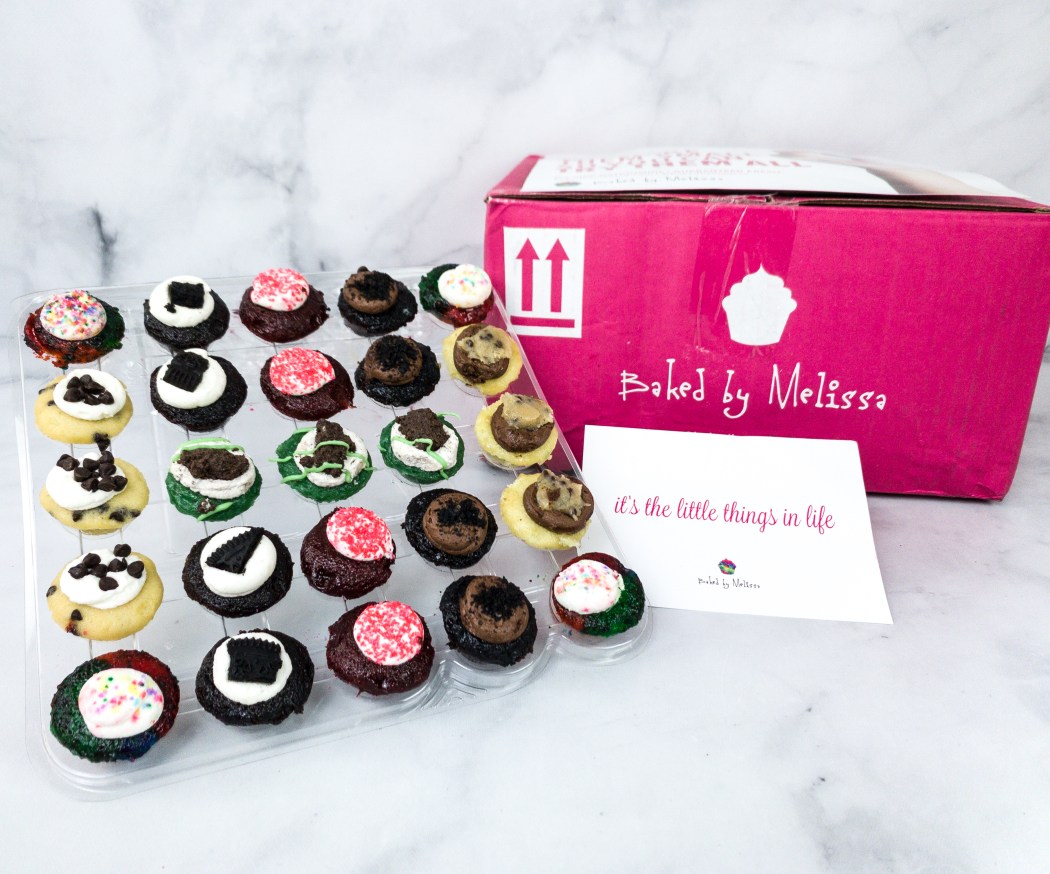 Image from: our review
For: Those who want to satisfy their sweet tooth and soul!
Why We Love It: Baked by Melissa offers the sweetest unboxing experience! They make it easy for you to find the gourmet holiday gift for everyone on your list. Each pack of fresh-baked goodness comes in custom packaging and is ship-sealed from their bakery, so they arrive safe, fresh, delicious, ready to serve, and ready to dig in! Melissa herself creates flavors from the most delicious ingredients – a perfect fit for any occasion, especially for the holidays. Each package contains a variety of bite-sized treats (25, 50, or 100) in different flavors, including classic ones, gluten-free, vegan cupcakes, and seasonal collections. There is also the Pick Your Flavors option, so you can add exactly which flavors you wanted to gift!
---
Image from: D'Artagnan
For: Those who want a scrumptious holiday celebration!
Why We Love It: Food raised right tastes better, and that's what D'Artagnan believes in! They partner with small farms and ranches with the strictest standards – no antibiotics, no hormones, to provide customers with outstanding food quality. In that way, you'll be sure to get humanely raised meats for whatever occasion. Explore their collections and shop by cooking method and types of cut, and they'll conveniently deliver your order to your recipient's door. Or choose from their unique samples, recipe kits, and gift boxes for easy gifting ideas to a foodie loved one!
---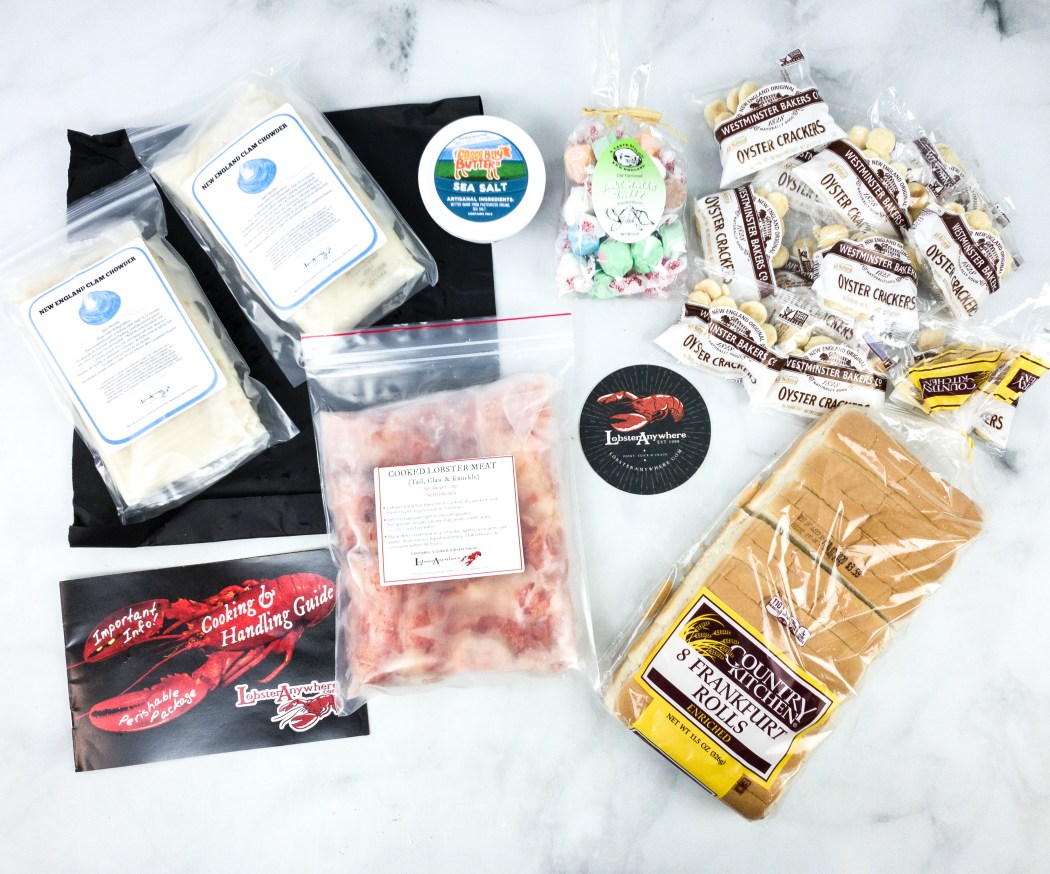 Image from: our review
For: The seafood lover in your life!
Why We Love It: Looking for a trusted source of fresh lobster? With Lobster Anywhere, you'll have Maine lobster to serve and eat anytime you wish. Or, send it as a gift to a loved one who's into seafood! Aside from lobsters, they also offer other seafood, such as sea scallops & colossal shrimps, and even chowder, bisque & soups. These are harvested year-round from fisheries under rigorous sustainability regulations by local fishermen, and pricing varies according to size. They'll deliver seafood on your chosen delivery schedule in a styrofoam box with dry ice inside to keep them fresh while in transit – totally hassle-free! Each box also includes a cooking and handling guide.
---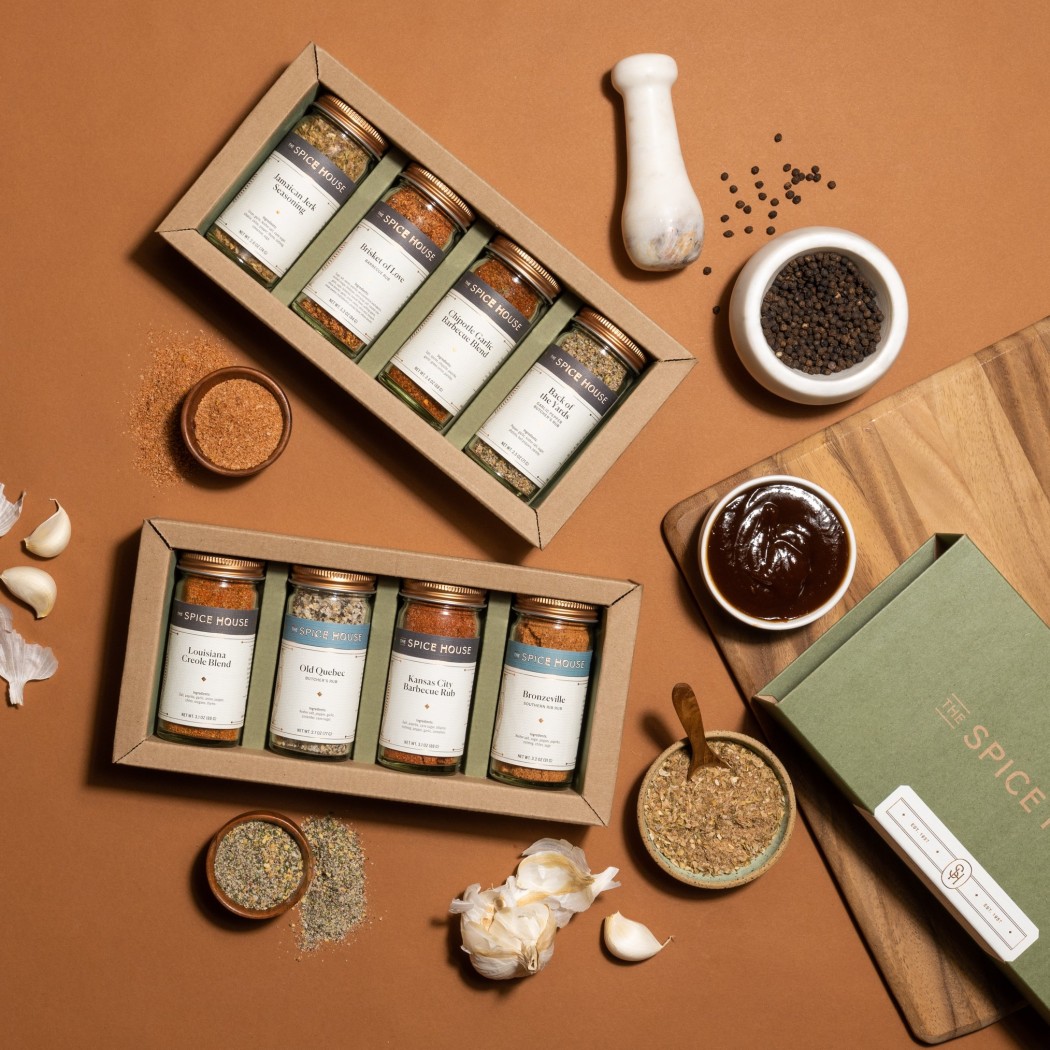 Image from: The Spice House
For: The spice fanatic!
Why We Love It: We all know someone who can't get through cooking without adding spice, and The Spice House makes sure those home cooks have the finest spices, herbs, blends, and extracts to boost their cooking and the food they serve on the table. They offer a range of spices, from common ones that can be found at home or in stores to rare spice varietals that'll transport home chefs across the world to help them turn a simple meal into a fantastic restaurant-quality dish! These are packed in glass jars to lock in flavor or resealable bags made from recycled materials. Choose from their gift boxes and give the foodie in your life the best spices they can use to create culinary masterpieces effortlessly!
---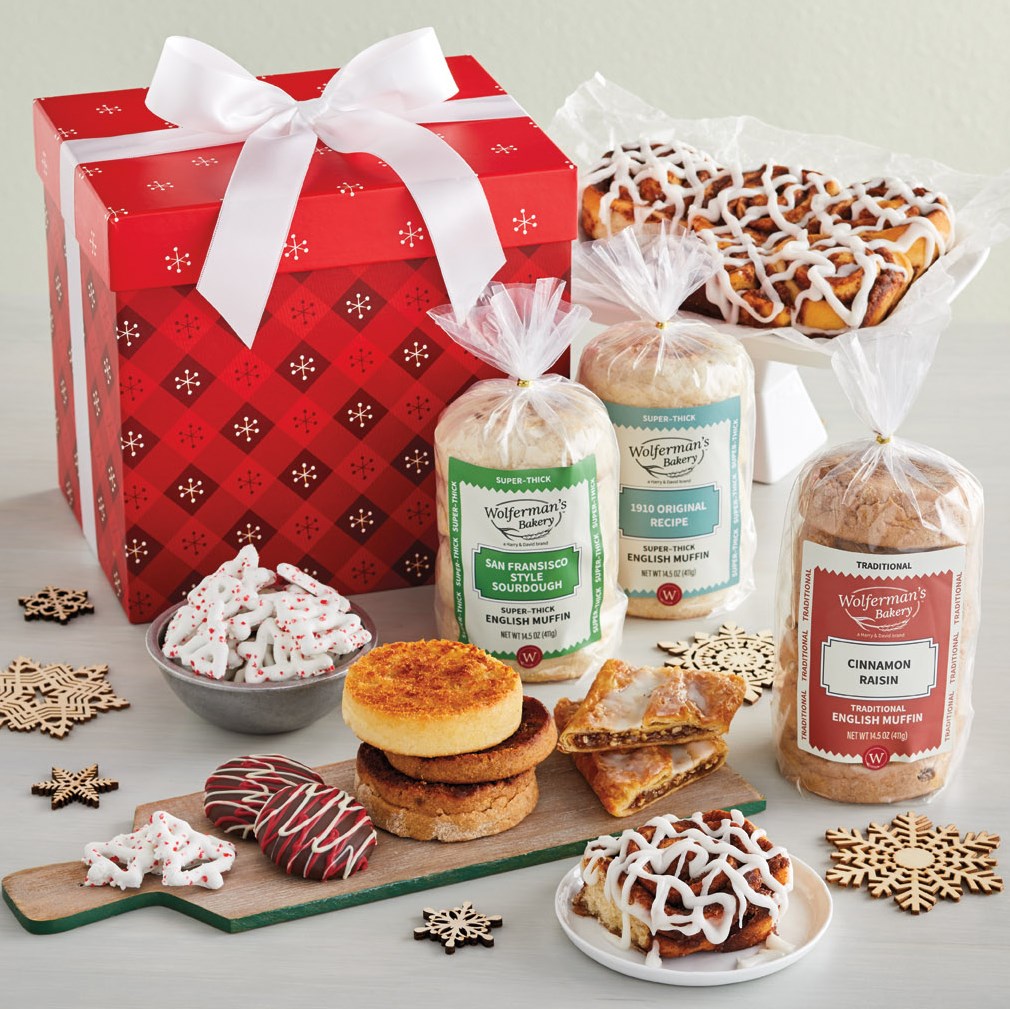 Image from: Wolferman's Bakery Favorites Club
For: The lovers of baked goodness delight!
Why We Love It: Wolferman's Bakery Favorites Club allows you to gift delicious bakery delight to someone obsessed with pastries. They send the highest quality baked goods that are sure to satisfy cravings and warm anyone's tummy with every bite. Every month is a new month of pastry discovery, as there's a new baked treat that'll help take breakfast, brunch, and dessert to a whole new and exciting level. Everything is crafted using the best ingredients available to brighten everyday moments and special occasions!
Deal: Save 10% on your order! Use coupon code GIFT10 and Use this link to subscribe.
---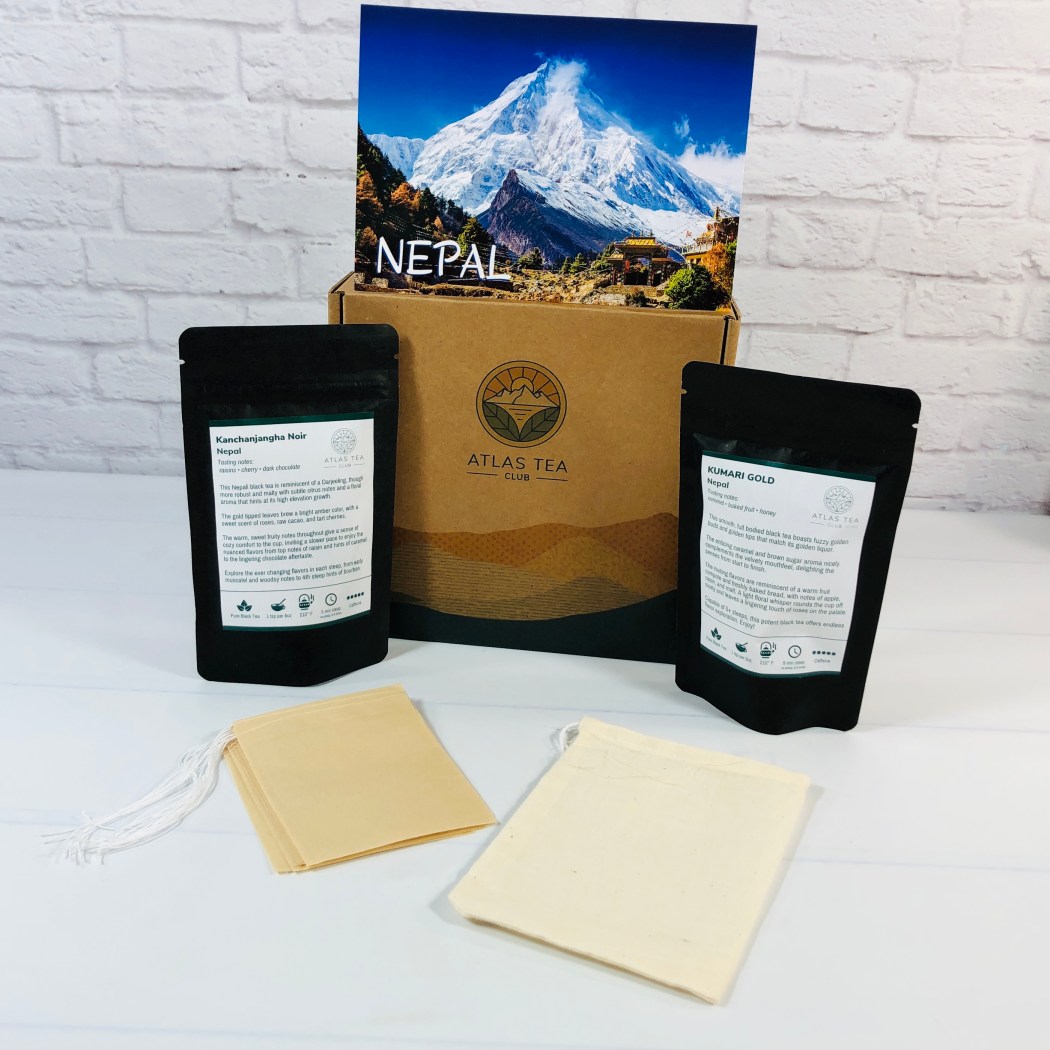 Image from: our review
For: The die-hard fan of tea!
Why We Love It: Atlas Tea Club will take anyone on an exciting journey toward the world of tea! Not only will subscribers be tasting new tea flavors each month, but they'll also learn about cultures and the communities of the world. Each box is a curation of the world's best single-origin tea, and it includes one or two new tea flavors you just can't find anywhere else, accompanied by tasting notes, a postcard, and steeping tips. Every cup of tea will help them transport into a new country and experience a culture that's different than their own. With this tea club, they can finally say that it's totally their cup of tea!
Deal: Get 50% off your first subscription purchase! Use coupon code HELLOSUBSCRIPTION50.
---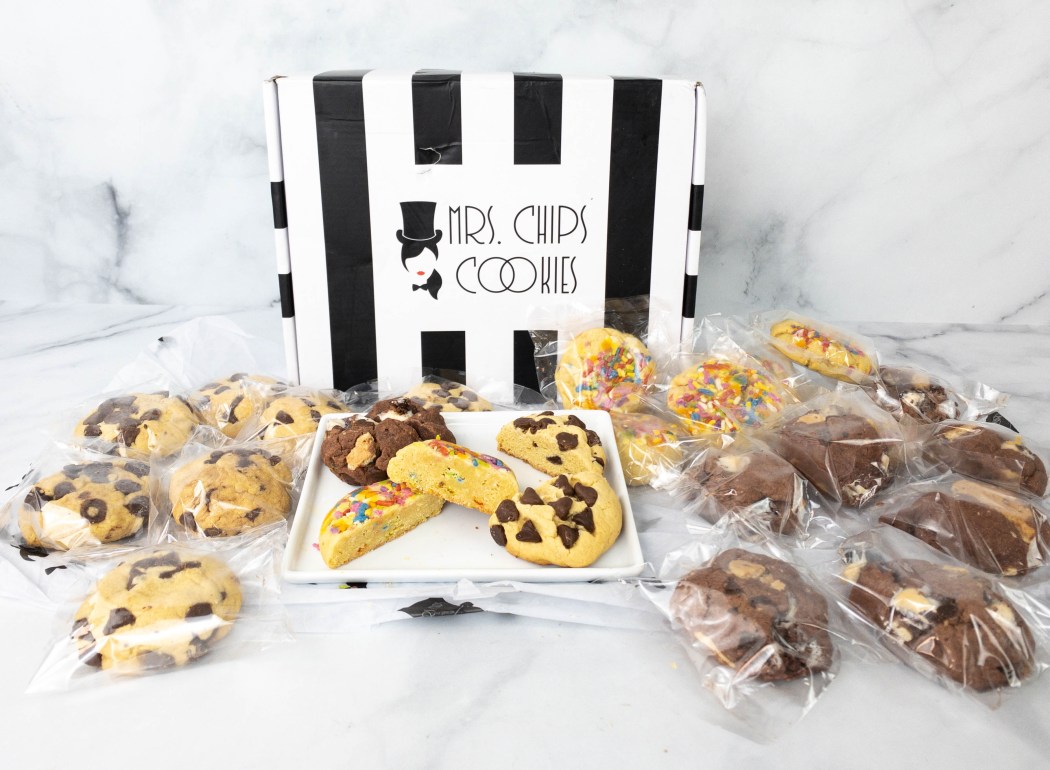 Image from: our review
For: Anyone who wants a serious relationship with cookies!
Why We Love It: Mrs. Chips Cookies have created an effortless way so you can get and share delicious cookies with someone you love any time you wish so! This quarterly gift delivery sends 24 cookies in a box, sent four times a year to treat sweet tooth wherever they are. The Quarterly Chocolate Chip Joy Box is made for chocolate chip cookie lovers. The Quarterly Cookie Collage Box is for the adventurous eater who's into tasting a variety of flavors. These cookies are made crispy on the outside and chewy on the inside – a truly decadent treat that delivers an ultimate cookie experience straight to your chosen recipients' door.
---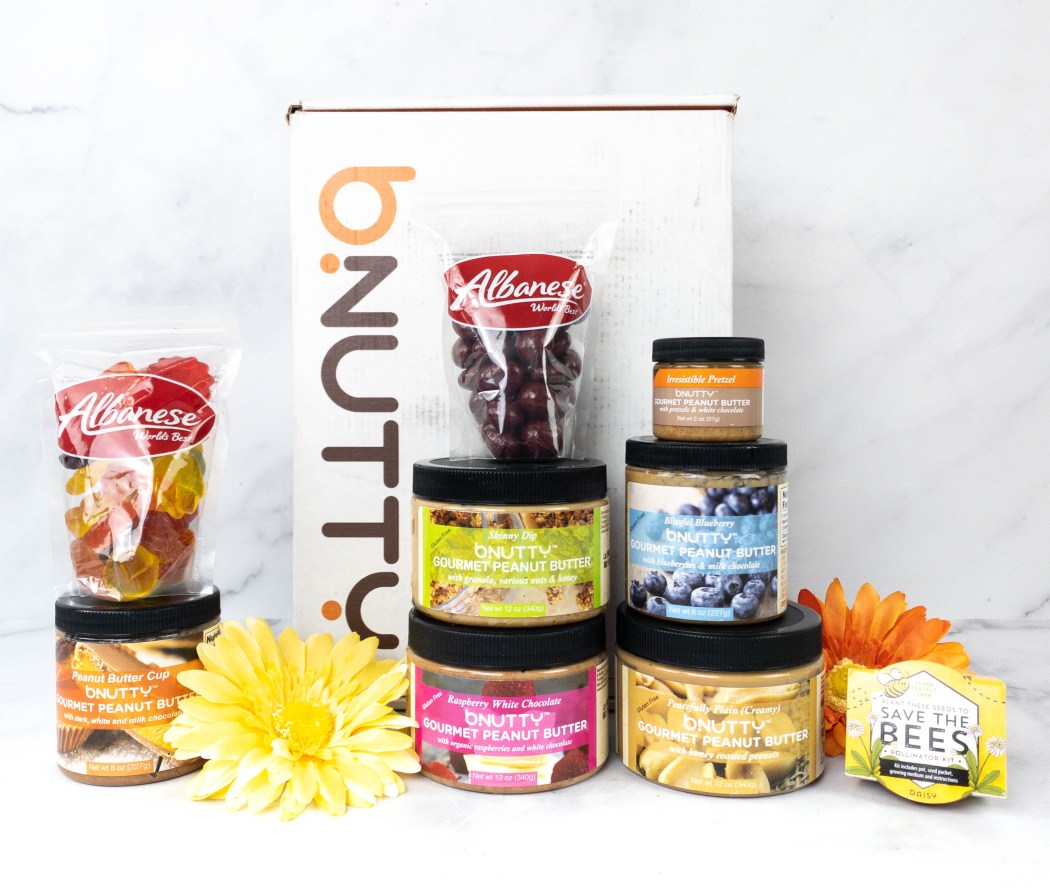 Image from: our review
For: Those who are obsessed with peanut buttery flavor!
Why We Love It: Looking for the perfect gift to send to a foodie friend or family? bNutty Gourmet Peanut Butter provides the best food gift to give! They offer peanut butter in a variety of unique flavors that anyone will be tempted to try and can't resist, made from crunchy honey-roasted peanuts and mixed with gourmet ingredients – high in protein, gluten-free, and kosher. Send three or more jars to someone who's into peanut butter and let them taste and indulge in a peanut buttery experience they won't be able to forget. It's a healthy treat that can satisfy cravings!
---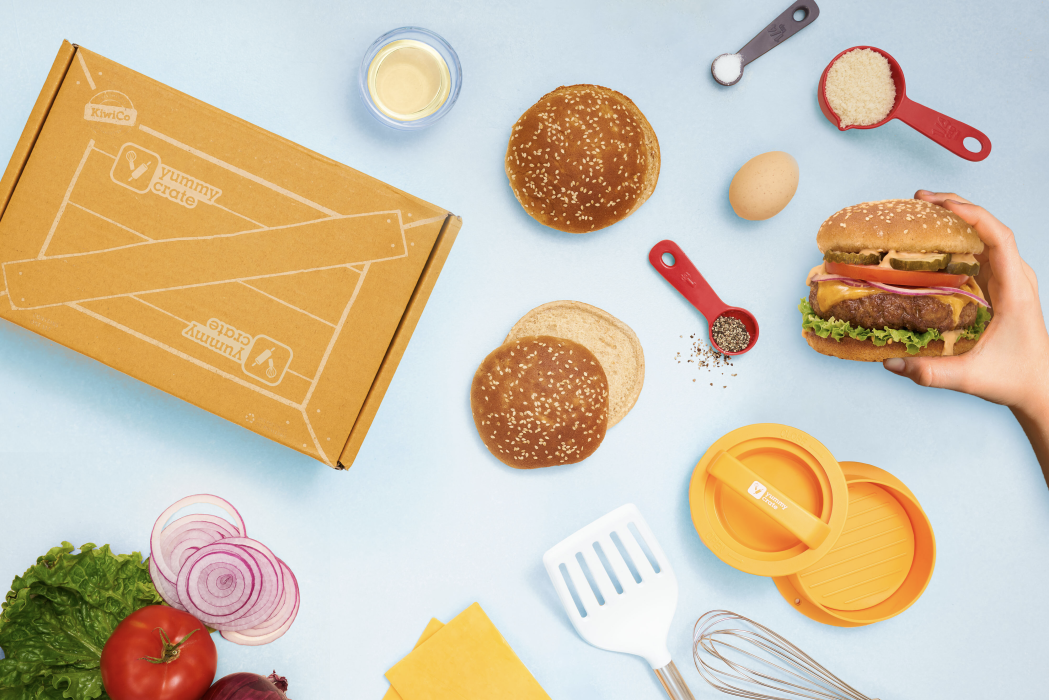 Image from: Yummy Crate by KiwiCo
For: The young aspiring chef who gains inspiration and confidence while working in the kitchen!
Why We Love It: Although filled with delicious and hearty recipes, each Yummy Crate by KiwiCo is still full of STEAM inspiration! This cooking subscription helps young chefs to work in the kitchen, and at the same time, learn scientific ideas. Each kit comes with three family-friendly recipes, two hands-on activities, and a grownup guide. It also includes a Yummy Zine, which contains fun facts about the food, its history, and comics. Who knew cooking could be so much exciting? This subscription does!
Deal: Save 30% on your first month! Use this link to get the deal.
---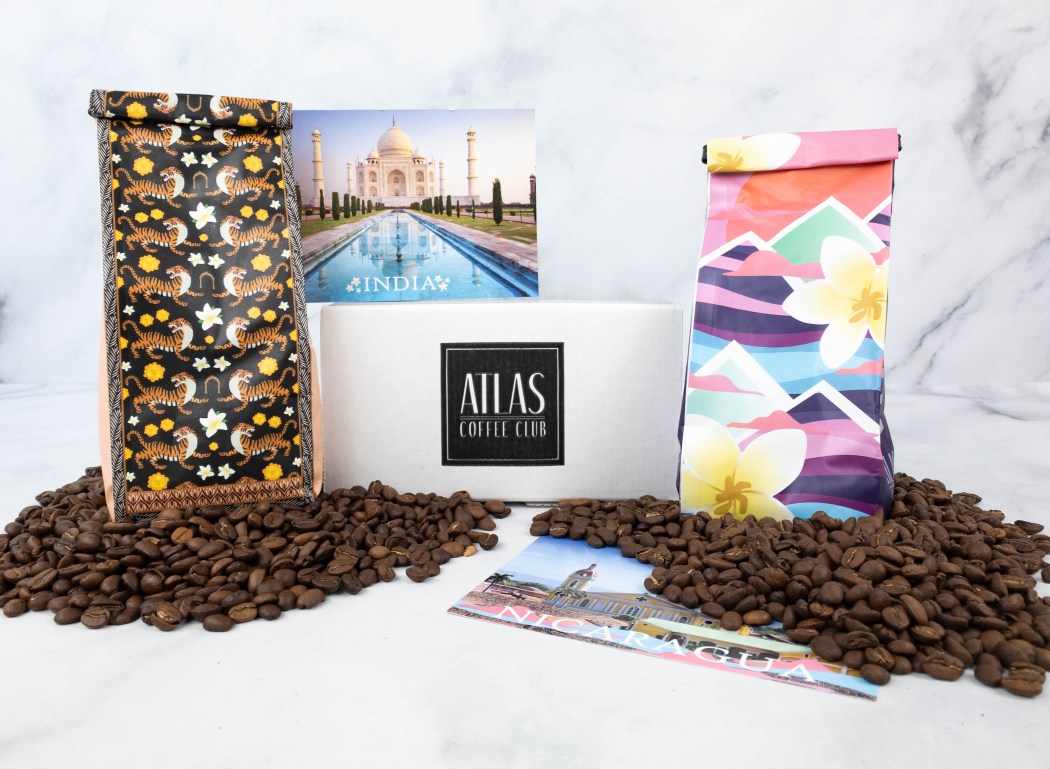 Image from: our review
For: Those who badly needed their caffeine fix even during the holidays!
Why We Love It: Atlas Coffee Club curates the world's best exotic coffee exported from different countries each month, including Tanzania, Kenya, Colombia, and more! Each box contains a selection of the best single-origin coffees from across the world. With a pack of coffee – Half bag (6oz), Single bag (12 oz), Double bag (24oz), sent monthly or every two weeks directly to your door, they also include flavor notes, a postcard, and brewing tips for a new country. Subscribers can also select their roast preferences and the grind type as well. They are definitely our "coffee tour guides," sending exotic coffees we don't usually find online or on the shelf of retail stores!
Deal: Get 50% off your first subscription purchase! Use coupon code HELLOSUBSCRIPTION50.
---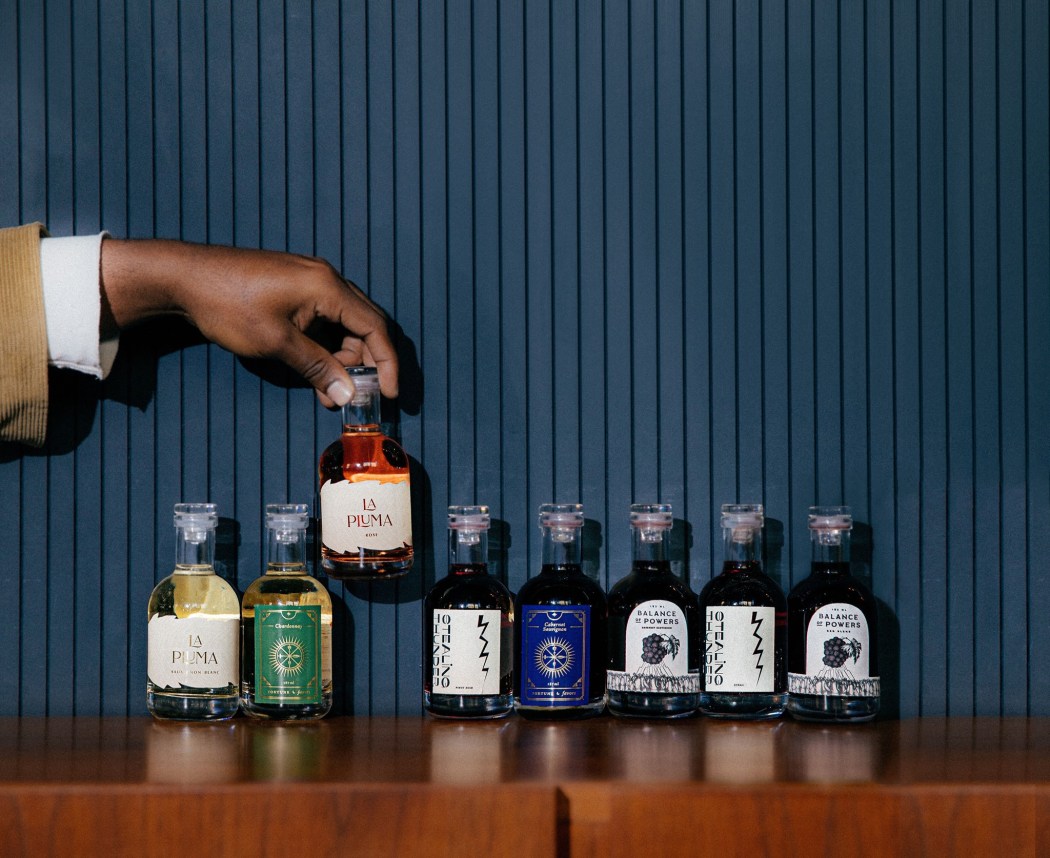 Image from: In Good Taste Wines
For: Those who want to sample wine varietals minus the hassle!
Why We Love It: Reward a special someone's taste buds with some good wines In Good Taste Wines offers. This subscription makes wine more approachable for newbie drinkers by bringing a unique tasting experience into the comforts of their homes. Let them discover a diverse selection of wines in single-glass bottles that can help expand their palate without the overwhelming feeling! Each tasting flight includes 8 unique 187ml mini wine bottles featuring a region, winemaking style, or both. They can also learn more about the wines by scheduling a virtual tasting. Through this club, anyone can track down new tastes and flavors with every tasting flight they'll receive.
---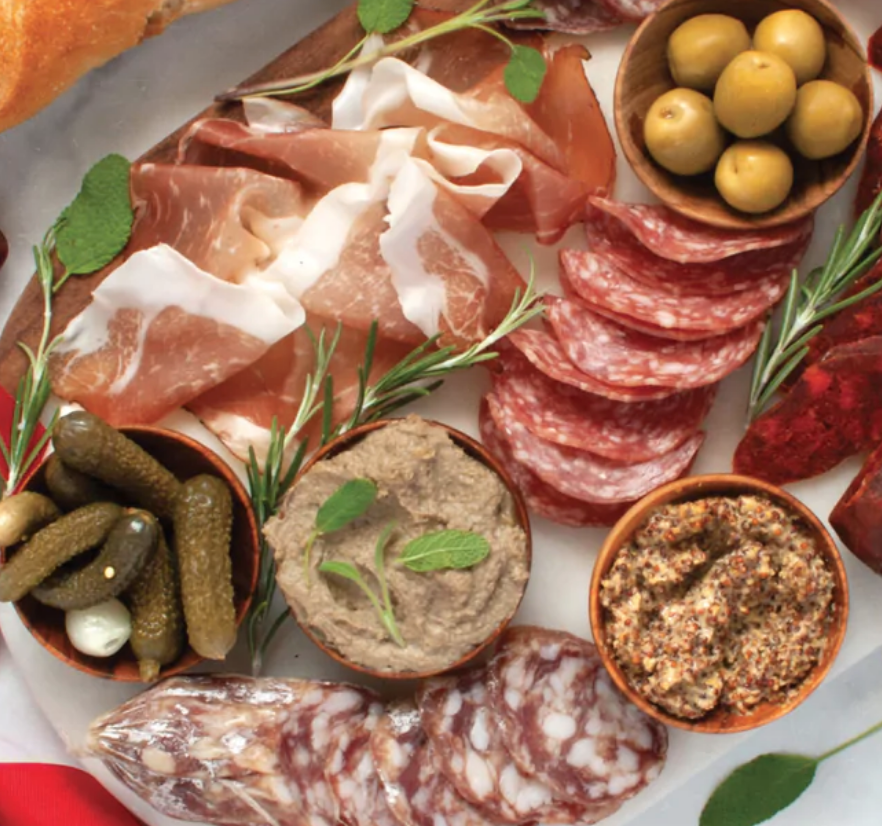 Image from: igourmet Artisan Charcuterie of the Month Club
For: The amazing host of the holiday gatherings!
Why We Love It: igourmet Artisan Charcuterie of the Month Club makes the best gift choice for someone who likes to host parties, especially during the holidays. This gourmet subscription delivers two full-sized artisan charcuterie products, like specialty cured and dried meats, to load on a charcuterie board. They select the finest gourmet products, so you don't have to! It may include a delicious selection of hams, salami, sausages, and pates, some of which comes from a specific country or region.
---
And that's our list of the best food and gourmet gifts you can send to a loved one!
Take a look through our complete list of all the best subscription boxes in every category to see more impressive subscriptions!