Food is probably one of the easiest and most practical gift choices for Christmas, but when your friend or a family member is a certified foodie, ordinary store-bought items and basic cooking tools won't make the cut! They certainly spend most of their time in the kitchen, cooking or baking the best dishes and treats you could ever taste, so gifting them with just the right box will surely suffice the efforts they put into what they cook or bake!
Show More (13 items)
If you're struggling to find the perfect gift for the foodie in your life, this list is for you! We've found some of the best cooking and baking subscriptions that you can give as gifts this Christmas – check them out now to please the best home chef or pastry baker you know of!
The Best Subscription Box Gifts for the Home Chef or Baker!
---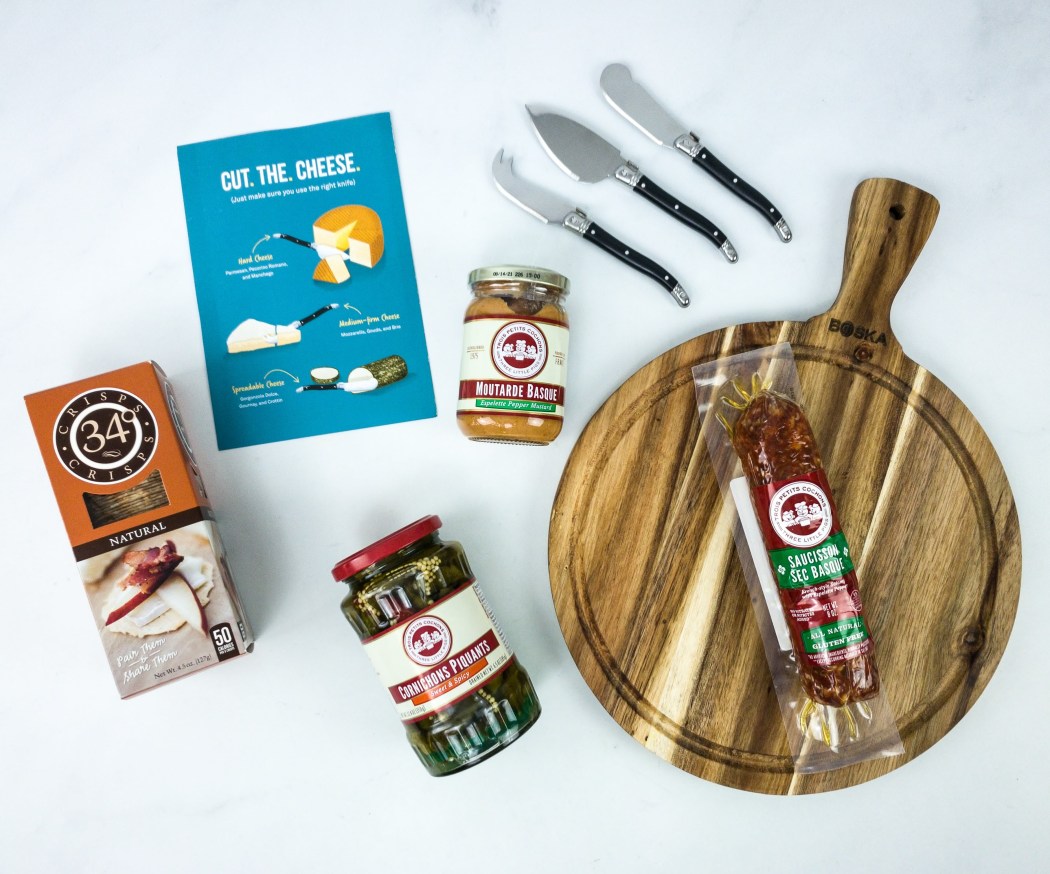 Image from: our review
For: Anyone who likes handcrafted small-batch goods!
Why We Love It: Bespoke Post is all about elevating small parts of every day with high-quality crafted gear, accessories, and goods. It has a unique model that allows subscribers to select what kind of boxes they're most interested in, making sure they'll only get what's right up their alley. Some of the past boxes have included bar mixology, fashion accessories, charcuterie entertaining, and more. They often feature gourmets and handcrafted ingredients in their boxes too, so it's also an ideal subscription box for foodies!
Gift It: Send a Bespoke Post gift! You can send a 3, 6, or 12-month subscription.
Deals:
Save $9 on your first box! Use coupon code FREEBEER.
Get a Mystery Box with your first Club shipment! Use coupon code BOXFREE.
---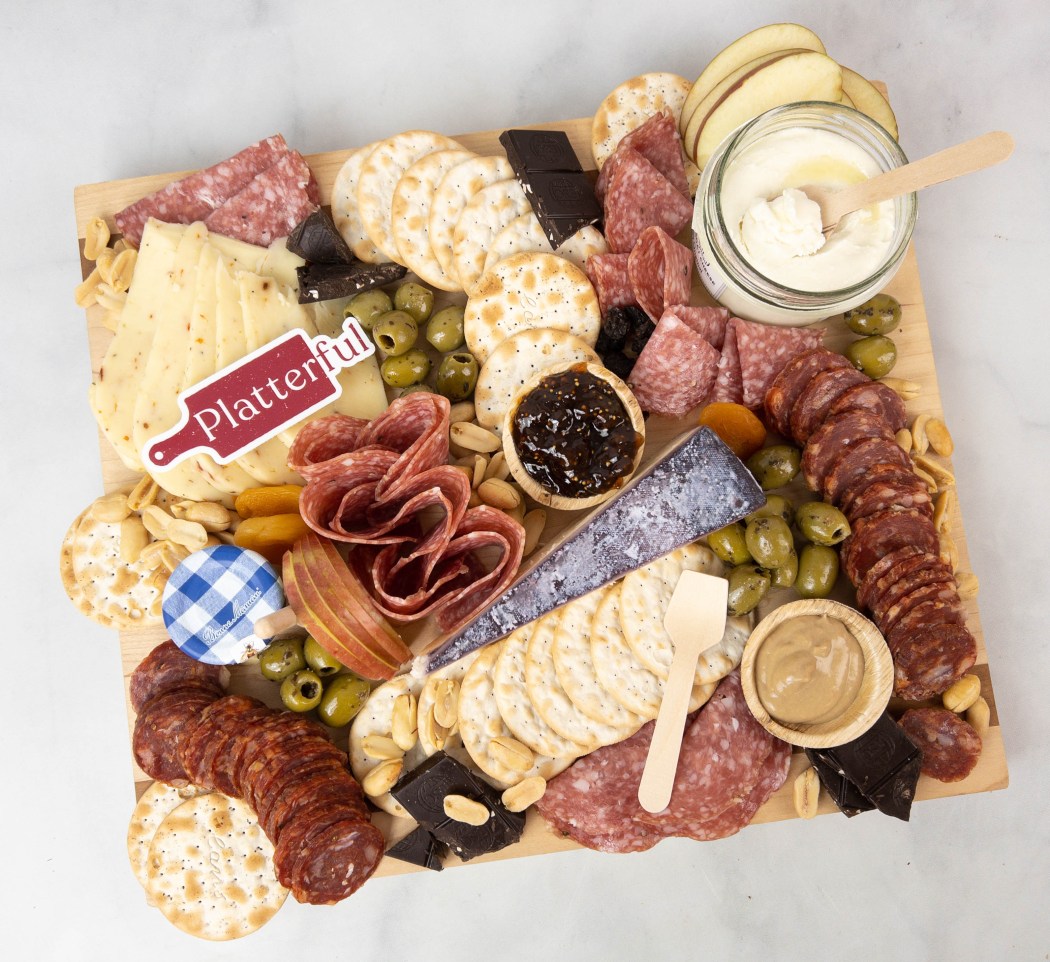 Image from: our review
For: Every occasion's main host!
Why We Love It: Platterful provides the most convenient way to entertain guests for any occasion! This subscription sends an all-in-one kit stuffed with artisan products that make up the whole charcuterie board, including cured meats, cheeses, crackers, & other delightful pairings! As a gourmet gift giver, you can choose which board size to gift  – Standard Size (can feed 2-4 as a small appetizer or 1-2 as a meal) or Large Size (can feed 6-8 as a small appetizer or 2-4 as a meal). Boxes also come with monthly educational material and step-by-step assembly instructions. Gluten-Free and Vegan options are also available.
Gift It: Platterful makes a great gift!
Deal: Get 10% off your entire order! Use coupon code HELLO10.
---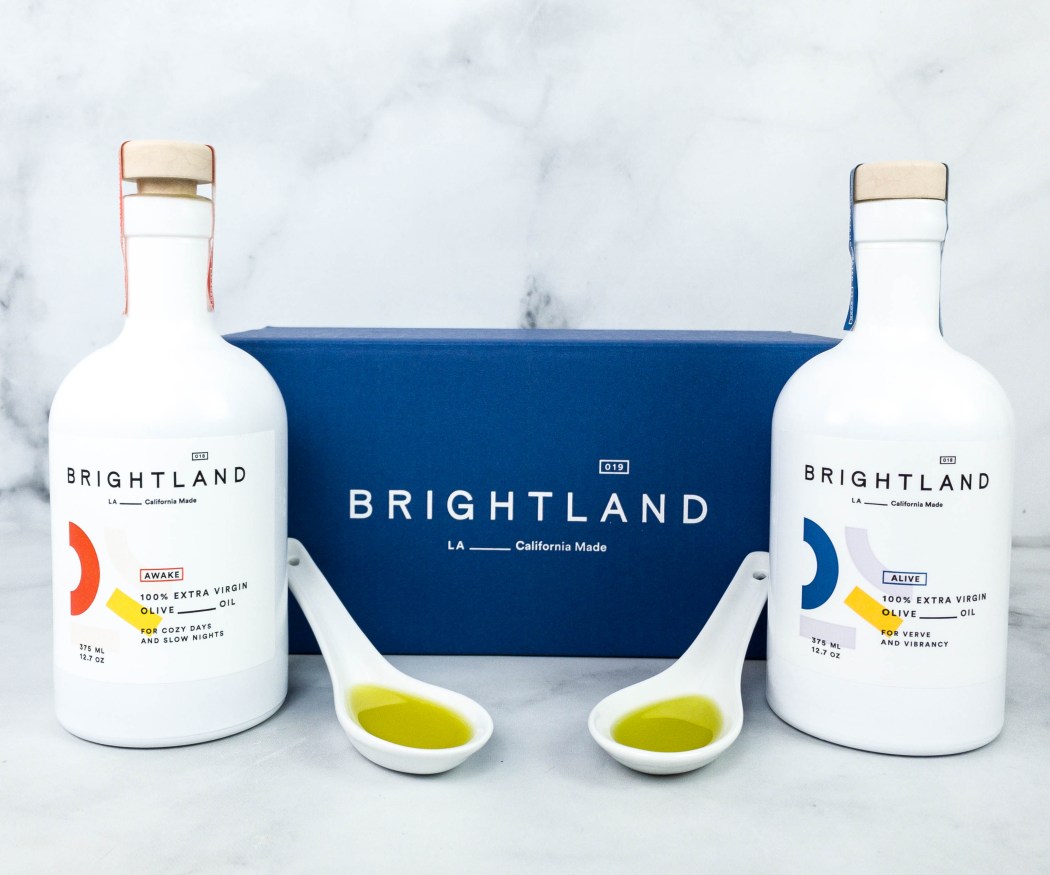 Image from: our review
For: The health-enthusiast home cook!
Why We Love It: Cooking takes extra miles sometimes, and we, the home cooks, only want to serve great-tasting foods using the finest ingredients. Brightland offers extra virgin olive oils and vinegar that are consciously made in California. Although not a subscription, your chosen recipient can still drizzle every food made with plant-based, vegan, gluten-free, and cruelty-free extra virgin olive oils or vinegar. Shop them individually or gift The Mini Essentials box, which includes 4 mini bottles: Awake & Alive (best-selling olive oils) and Parasol & Rapture (fruit-forward vinegar). Send this to a foodie friend or family member, and watch them enjoy a good dish topped with the finest olive oil or vinegar!
Gift It: Send a Brightland using their gifting page.
Deal: Get 10% off your first order of The DUO, ARISE, ARDOR, OR LUCID! Use coupon code HELLO10. Does not apply to The Duo subscription.
---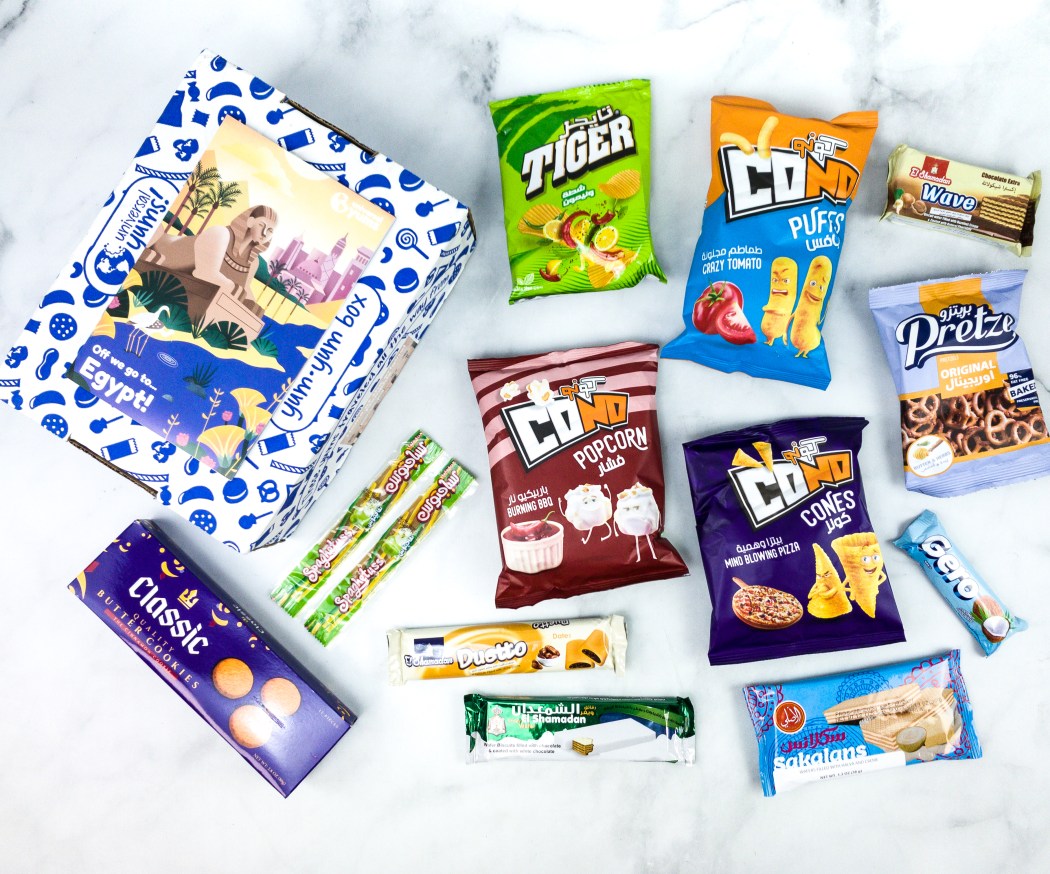 Image from: our review
For: The adventurous snacker!
Why We Love It: Universal Yums offers a monthly subscription of snacks from different countries all around the globe. Each box highlights a specific country, and it includes a selection of snacks that are hard or even impossible to find in the US. Please anyone's taste buds with various delicious snacks, available in 3 box sizes: Yum Box (5-7 snacks), Yum Yum Box (10-12 snacks), and Super Yum Box (18-20 snacks). Steer one's adventure learning about culture, local recipes, and more through an interactive booklet included in the box!
Gift It: Send a Universal Yums box as a gift!
---
Image from: our review
For: Anyone who's willing to explore the flavors of the world!
Why We Love It: With Spice Madam, anyone can experience a spice tour of a different culture. This spice subscription carefully researches and tests out each recipe, providing subscribers the best options to experience exotic flavors, spices, and recipes that'll stretch the palate and excite one's appetite. Each box includes 3-4 packets of spices to make 4-6 servings of gourmet recipes. It also comes with fun cultural facts and a music playlist, so one can feel the vibes and set the mood for cooking. Need not worry about diet preferences because their recipes include vegetarians and gluten-free options! They also donate a portion of the proceeds to charitable organizations that support kids through education.
Gift It: Send a Spice Madam gift to a loved one!
---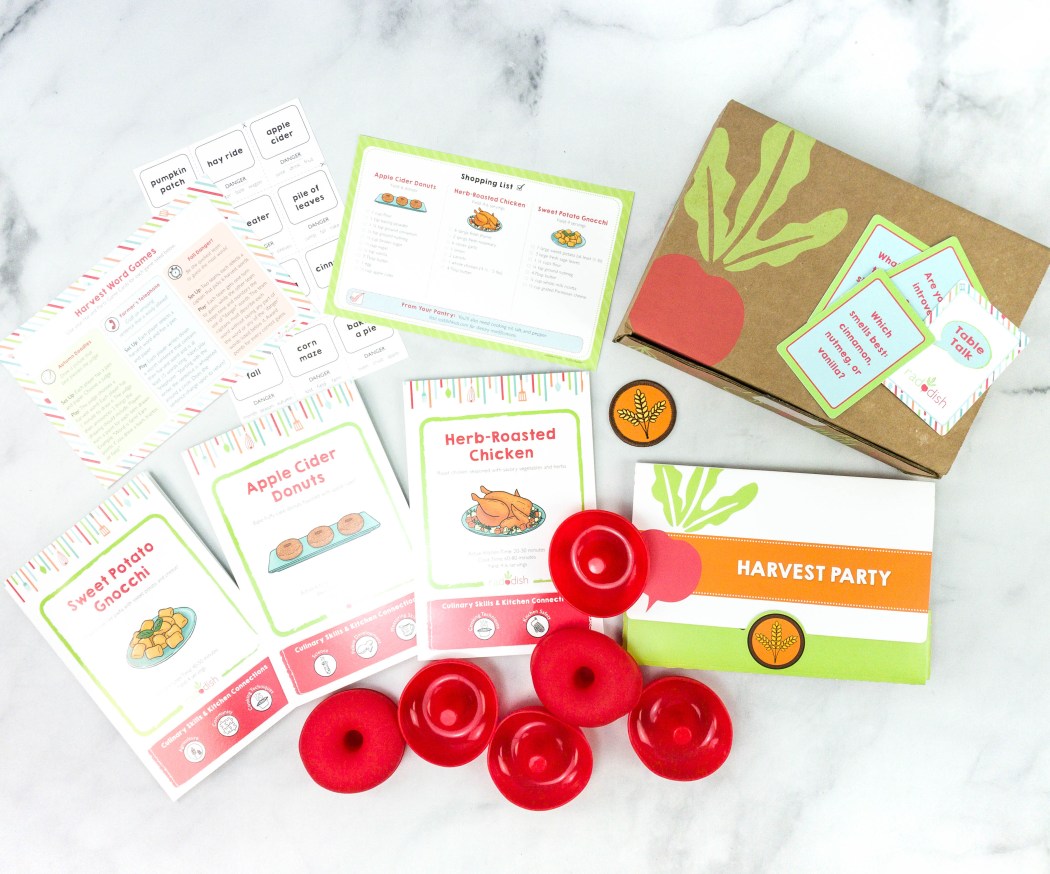 Image from: our review
For: Young chefs and cooks at heart!
Why We Love It: Raddish Kids is a cooking club designed to let kids explore their culinary skills. This subscription offers monthly cooking kits that nurture kids' confidence in the kitchen and beyond. Every box comes with 3 illustrated recipe guides, 3 skill cards, a quality & kid-friendly kitchen tool, table talk cards, a complete grocery list, a collectible apron patch, and a creative kitchen project! They also provide bonus digital stuff on their website called the Bonus Bites, where you can access a bonus recipe, a Spotify playlist, dietary modifications for the month's recipe, and even download a homeschool lesson plan.
Gift It: Send a Raddish Kids as a gift
Deals:
Get your first month FREE when you sign up for any 6- or 12-month plan! Use coupon code FREEMONTH.
Get a FREE Apron with 6+ month membership! Deal applies automatically, just visit and subscribe.
---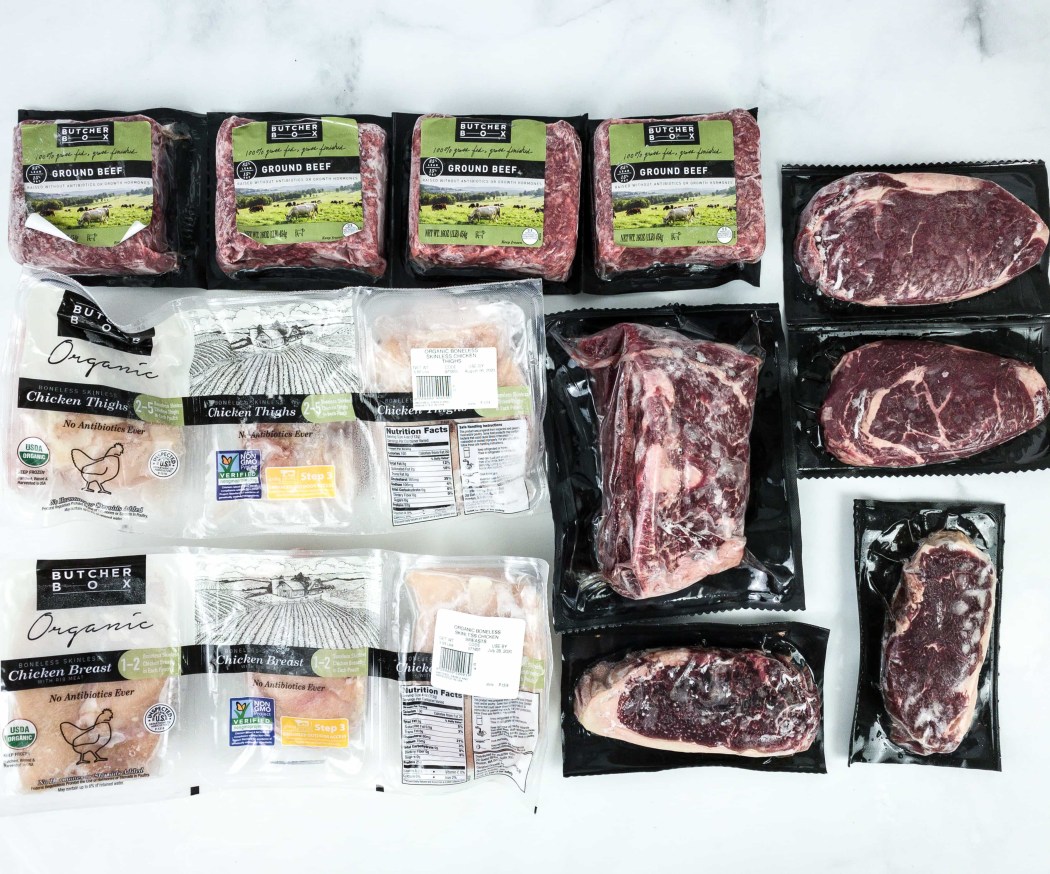 Image from: our review
For: The ultimate meat lover!
Why We Love It: Butcher Box sends only premium, 100% grass-fed beef! Everything has been carefully and perfectly portioned and packed, saving you a lot of time. There are two box options available to choose from, both available in Classic box size and Big box size. The Curated Box lets you try something new while enjoying tried and true favorites, while the Custom Box gives you the freedom to choose exactly what cuts you want in your box. Each box is filled with an array of different cuts, and they even provide tailored recipes to help home cooks discover and explore new cooking ideas.
Gift: Send a Butcher Box Gift Certificate or a Limited Edition Box
Deal: Check for the latest special offer for Butcher Box! Use this link to get the deal.
---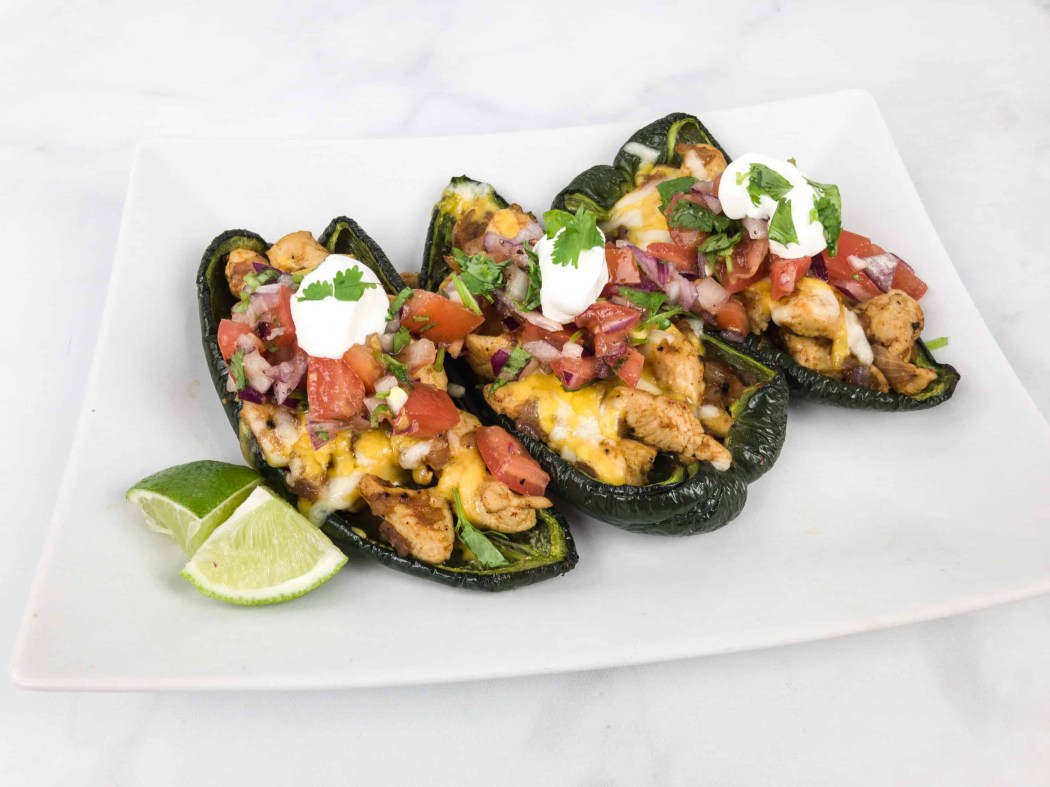 Image from: our review
For: Meal-kit enthusiasts who like huge portions!
Why We Love It: Home Chef meals are globally-inspired yet comfortingly approachable! The ingredients are fresh and high-quality, the portions are huge, and subscribers can choose their meals from an enormous catalog of choices. Subscribers can custom their boxes to fit their needs, including the number of servings per meal and the number of meals per week. It includes all ingredients except salt, pepper, and a splash of oil. It's an ideal choice for anyone who finds delight in trying new and unique flavors from around the world!
Gift It: Give a Home Chef gift card in $60 increments
Deal: Get 50% off your first FOUR boxes - that's up to 18 meals FREE! Deal applies automatically, just visit and subscribe.
---
Image from: our review
For: Everyone who wants to be a bartender at home!
Why We Love It: American Cocktail Club delivers mostly everything that's needed to concoct a perfect drink in the comfort of one's home! This monthly subscription allows anyone to feel like they're in a mixology bar with just every box. Choose between Everything Box or Everything But the Booze Box, and let someone experience the adventure of mixing and drinking cocktails comfortably at home! Each cocktail box is crafted by award-winning mixologists, and it includes all of the ingredients and recipes needed to make four servings of unique, all-natural, low-sugar, and world-class cocktails!
Gift It: Send American Cocktail Club using their gifting page here.
Deal: Get 15% off on $20+ orders! Use coupon code HELLO15.
---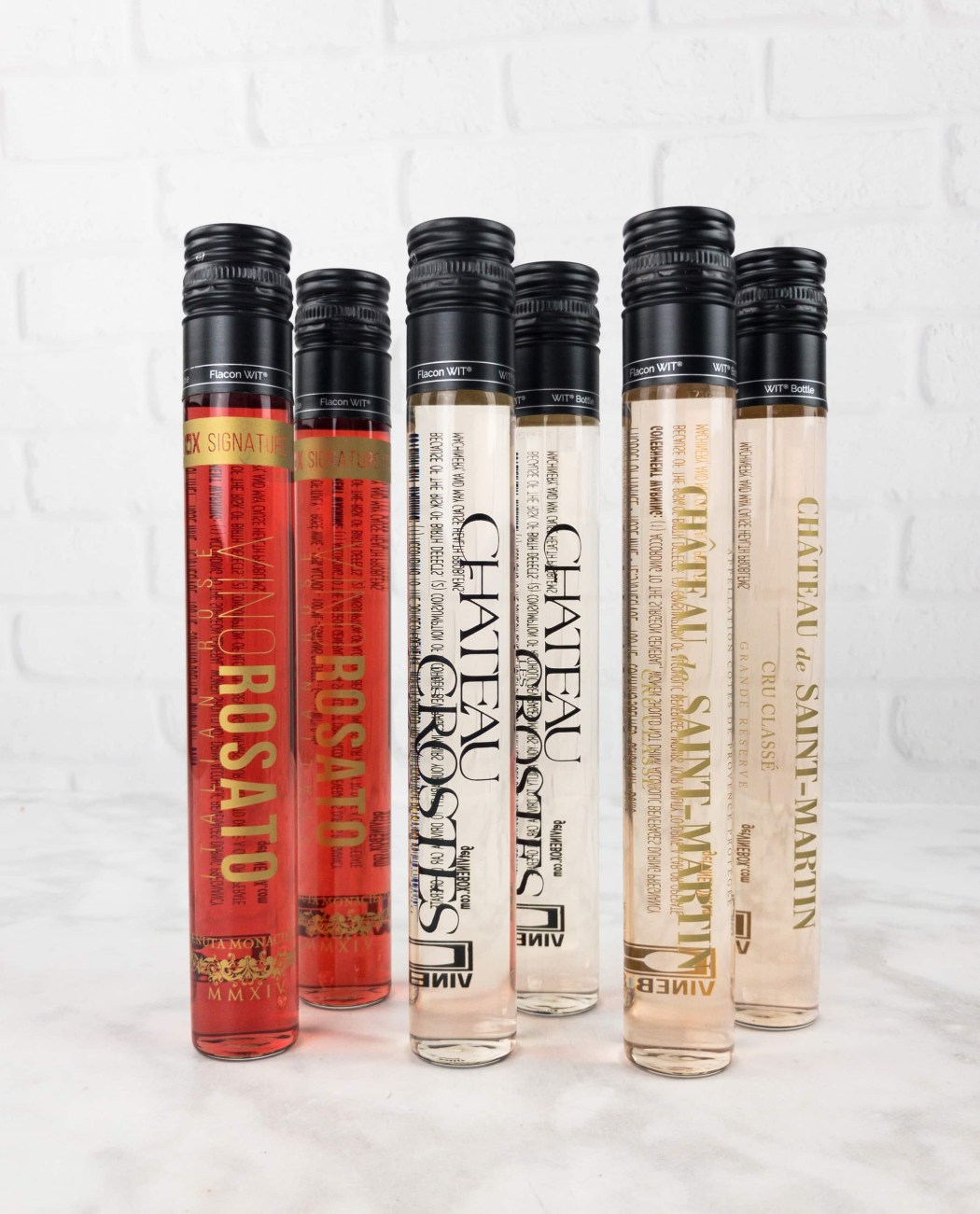 Image from: our review
For: The wine pairing expert!
Why We Love It: The season's best wines are just a click away! VINEBOX sends wines by the glass, making it easier for anyone to discover exceptional wines from high-end boutique wineries across Europe. They quarterly ship boxes to reward palates with the best wines each vineyard has to offer. Receive nine of the current season's best wines, by the glass (100ml), along with detailed information about the wines, the regions where they came from, the winemakers in Europe, as well as pairing suggestions.
Gift It: Send a VINEBOX gift here!
---
Image from: CookUnity
For: The discerning food lover!
Why We Love It: CookUnity offers chef-crafted, ready-to-eat meals, ensuring that foodies have fresh and healthy meals every week! This meal delivery service is ideal for busy people who want to eat well, as well as fussy eaters who have specific meal preferences. Boxes can be customized and you can order as few as 4 or as many as 16 meals a week. CookUnity offers dozens of meals handcrafted by popular and up-and-coming chefs. There are pasta and salads, meat and seafood dishes, and even meals inspired by international cuisine. The food arrives in eco-friendly packaging, with expiration dates, heating instructions, and nutrition information. It's really the easiest way to enjoy chef-made dishes in the comforts of your home. Just heat and enjoy!
Gift It: Send a CookUnity as a gift
Deal: Get 30% off your first order! Use coupon code GET40OFF.
---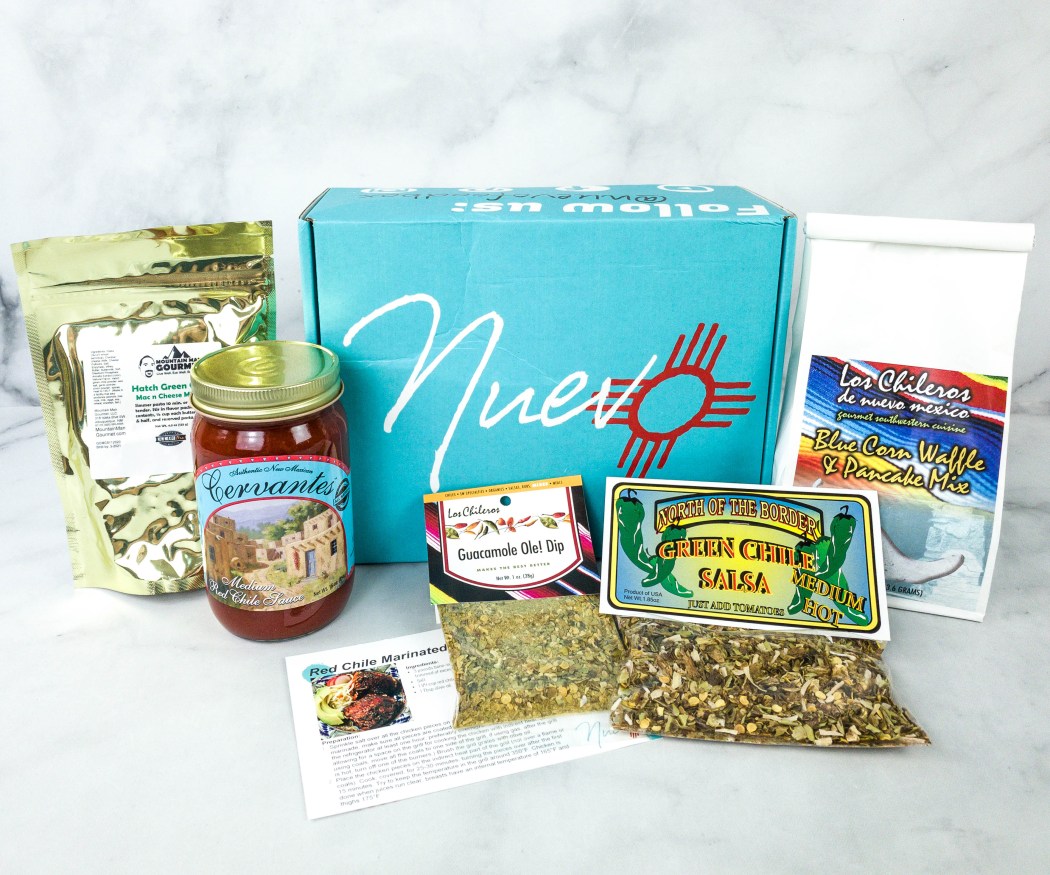 Image from: our review
For: Those who are in love with spices and unique flavors!
Why We Love It: Looking for something to match nachos and tacos? Mexican sauces are not all about salsa, and Nuevo Box will give you lots of options! This monthly subscription offers a variety of condiments or sauces, spices, and even dip mixes, representing the tasty flavors of New Mexico. Each box contains 4-5 items like the all-time favorite salsa, green chile olive oil, red chile honey, and more that showcases the unique food culture of NM. Another subscription option is Just the Jars, which sends three jars of the best stuff on the planet!
Gift It: Give a Nuevo Box as a gift.
---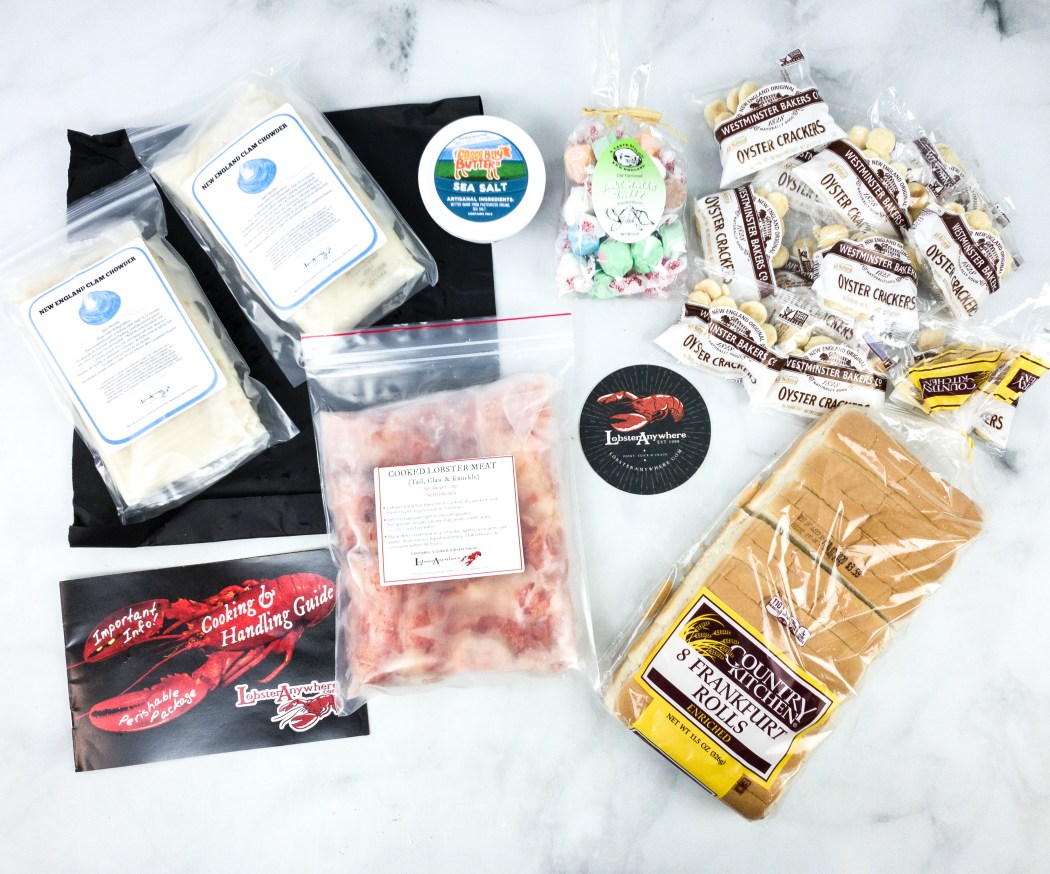 Image from: our review
For: Any seafood lover!
Why We Love It: Looking for a trusted source of fresh lobster? Lobster Anywhere offers not only lobsters but also shrimps, scallops, chowder, bisque, and soup. Lobsters were caught fresh by local fishermen, and pricing varies according to size. They'll deliver seafood on your chosen delivery schedule in a styrofoam box with dry ice inside to keep them fresh while in transit. Each box also includes a cooking and handling guide.
Gift It: Send a Lobster Anywhere gift here
---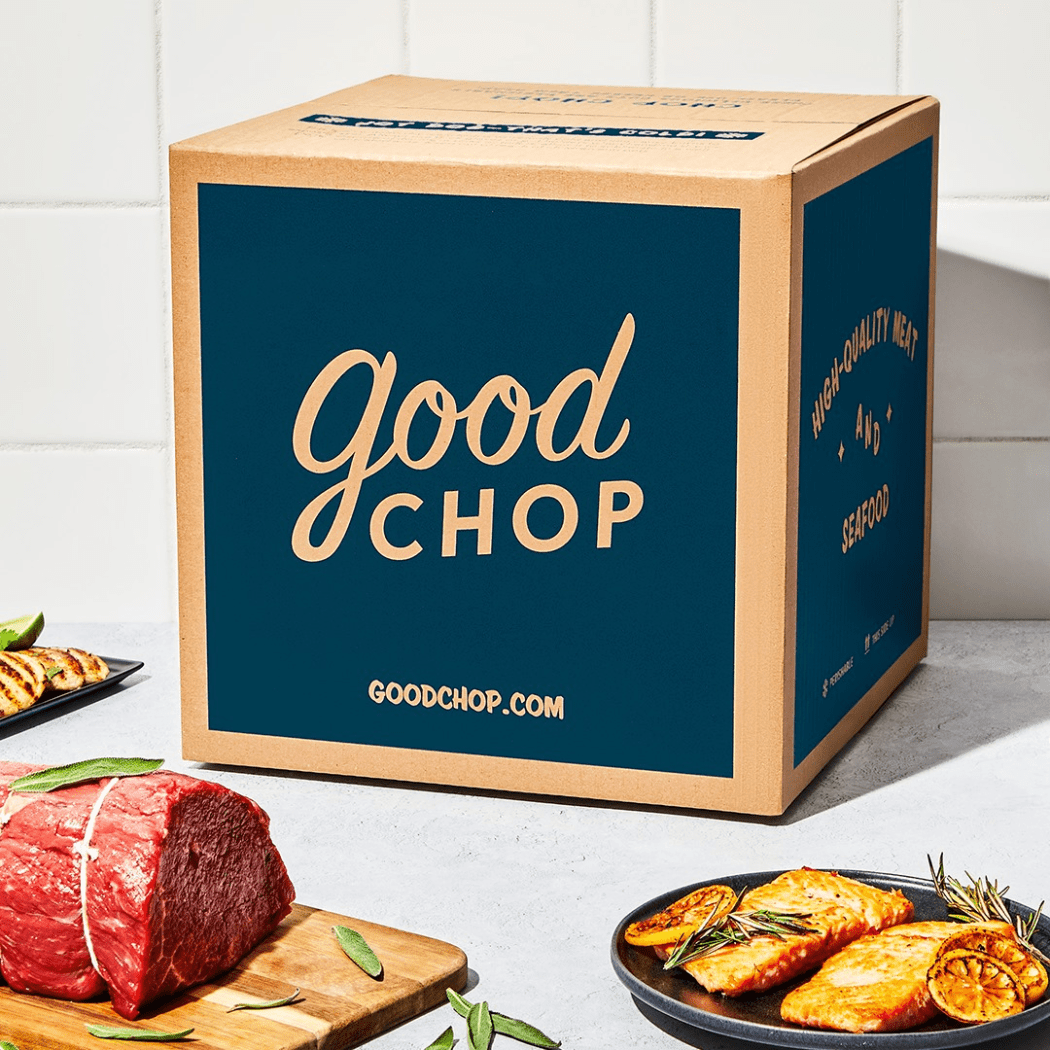 Image from: Good Chop
For: The total foodie you know of!
Why We Love It: Gifting a foodie loved one may seem a bit of a task, but not with Good Chop! This flexible meat and seafood subscription give your chosen gift recipient a chance to build their own box by choosing what protein cuts to include inside boxes. The subscription is available in two sizes: Medium box or Large box. There are 48 different cuts to mix and match, ranging from beef and pork to chicken and seafood! All of their protein choices were sourced from domestic farms and fisheries, with no antibiotics or added hormones (ever!). This subscription is definitely one of the best gifts for foodie friends and relatives!
Gift It: Send a Good Chop gift here!
---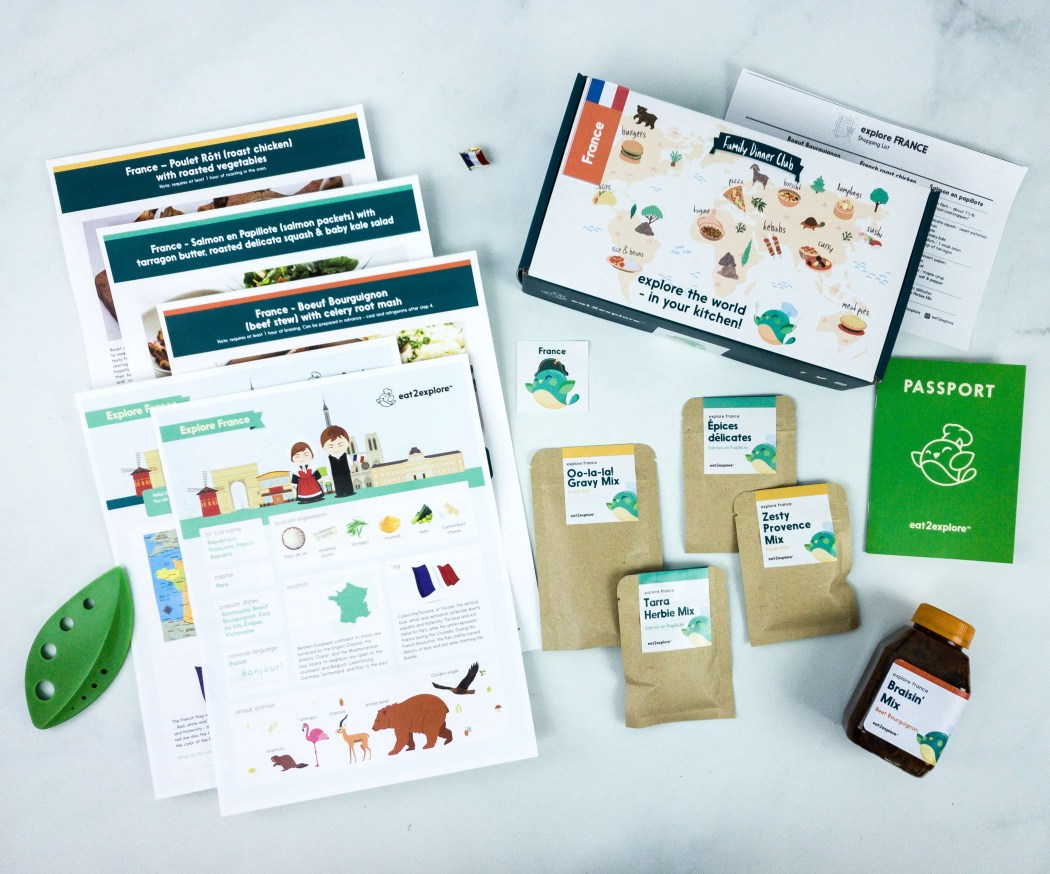 Image from: our review
For: Every foodie family who's into adventurous cooking!
Why We Love It: It's easy to explore a country, a continent, or the world with every package from eat2explore. Each box includes easy-to-follow recipes, pre-measured spice/sauce mixes for each recipe, a shopping list, a country brochure, an activity sheet, a country sticker, a flag pin, and a fun collectible! Even kids can join in on the fun because the recommended age for the box is 5 years old or older. Also available are gluten-free and vegetarian options, perfect for those who have dietary restrictions.
Gift It: Send an eat2explore gift here!
---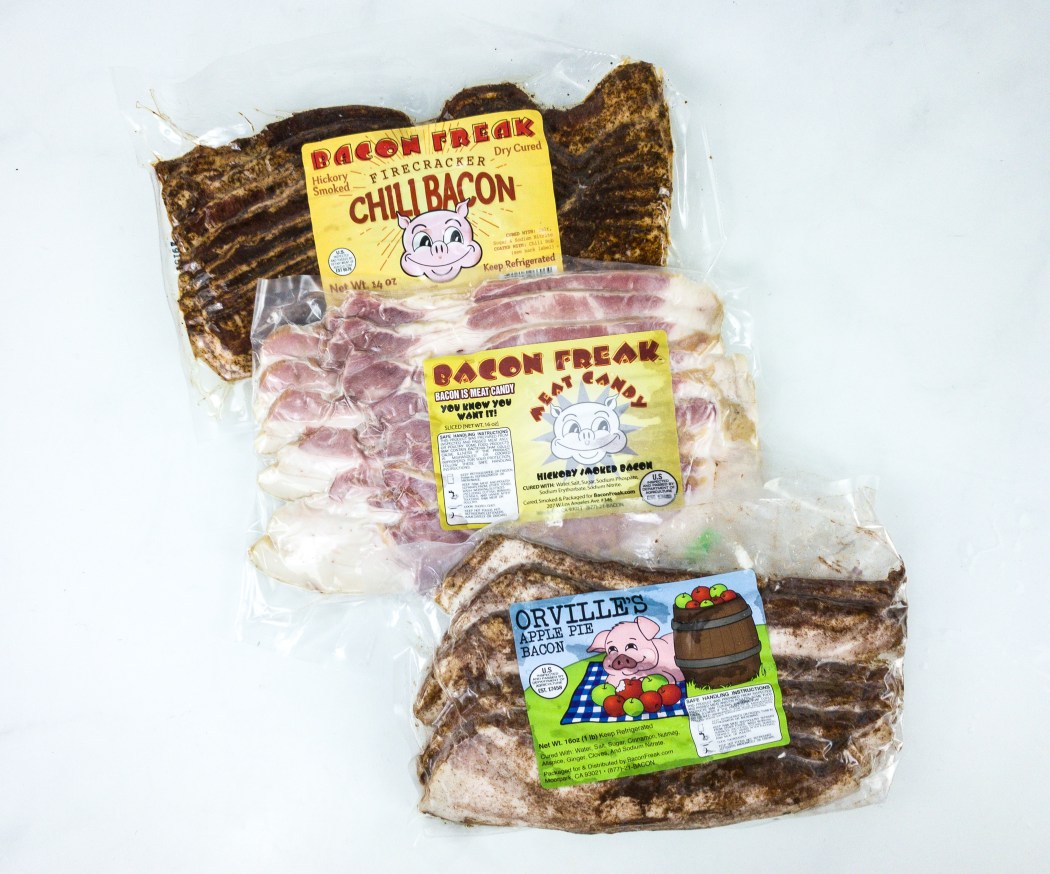 Image from: our review
For: Those who can't live without the crispy texture and sweet & salty taste of bacon!
Why We Love it: BACON! Artisan, flavored, and 100% tasty bacon, that's what Bacon Freak is all about. This meaty goodness subscription offers a wide variety of everything that's bacon, whether wet-cured, dry-cured, or uncured. Subscription deliveries contain two packs of bacon, each in a different flavor every month from over 40 varieties they carry.
Gift It: Send a Bacon Freak box as a gift!
---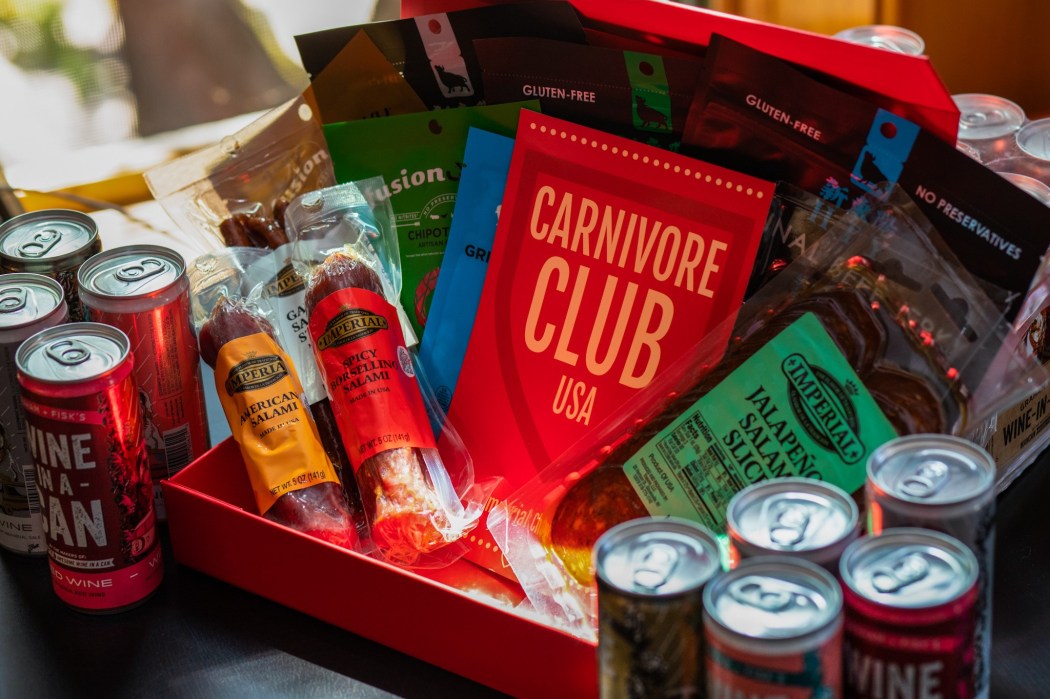 Image from: Carnivore Club
For: The charcuterie enthusiast!
Why We Love it: It's the ultimate meat of the month club for meat-loving individuals. Every month, Carnivore Club curates exceptional charcuterie created by artisan producers from around the world. Every installment features an artisan supplier with 4-6 of their most unique and best-in-class cured meats that are hard to resist! Choose which box you want to gift the meat lover you know of – Snack Box or Classic Box. Each box also comes with a handy meat guidebook with details about the products and the artisans behind each one.
Gift It: Send a Carnivore Club gift box here!
---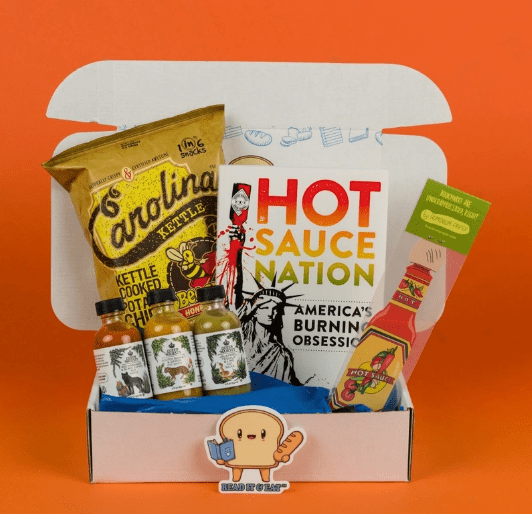 Image from: Bookmarks & Breadsticks
For: People who love to read but also love to eat!
Why We Love It: Bookmarks & Breadsticks is a 2-in-1 subscription box that offers food books together with food products! It's a read-it-and-eat subscription delivering themed boxes every quarter. Each box comes with one gently-used food writing book, a curated food item sourced from small local businesses, a surprise goodie, and a good deed – they donate to a non-profit organization for every box sold. Book selections may include food history, memoirs from a chef, or food & travel.
Gift It: Send Bookmarks & Breadsticks as a gift.
---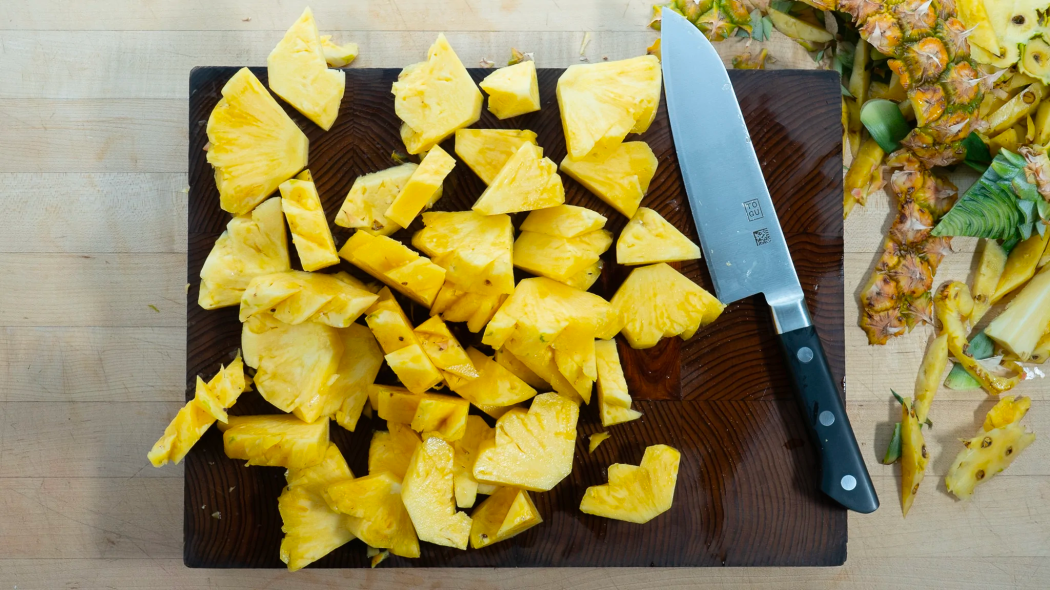 Image from: Togu Knives
For: People who love sharp knives!
Why We Love It: Togu Knives is a subscription service that makes it easy for any home cook to replace their kitchen knives with freshly-sharpened ones monthly. Inspired by European and Japanese designs, these knives are sharpened and polished by hand on a series of ceramic whetstones. Whether for chopping, cutting, mincing, or slicing, they are a great help for ingredient prep!
Gift It: Send Togu Knives as a gift.
---
If you want to see more subscription box gift ideas, visit our Holiday Subscription Box Gift Guide!
Say Hello to More Subscriptions for Foodies!