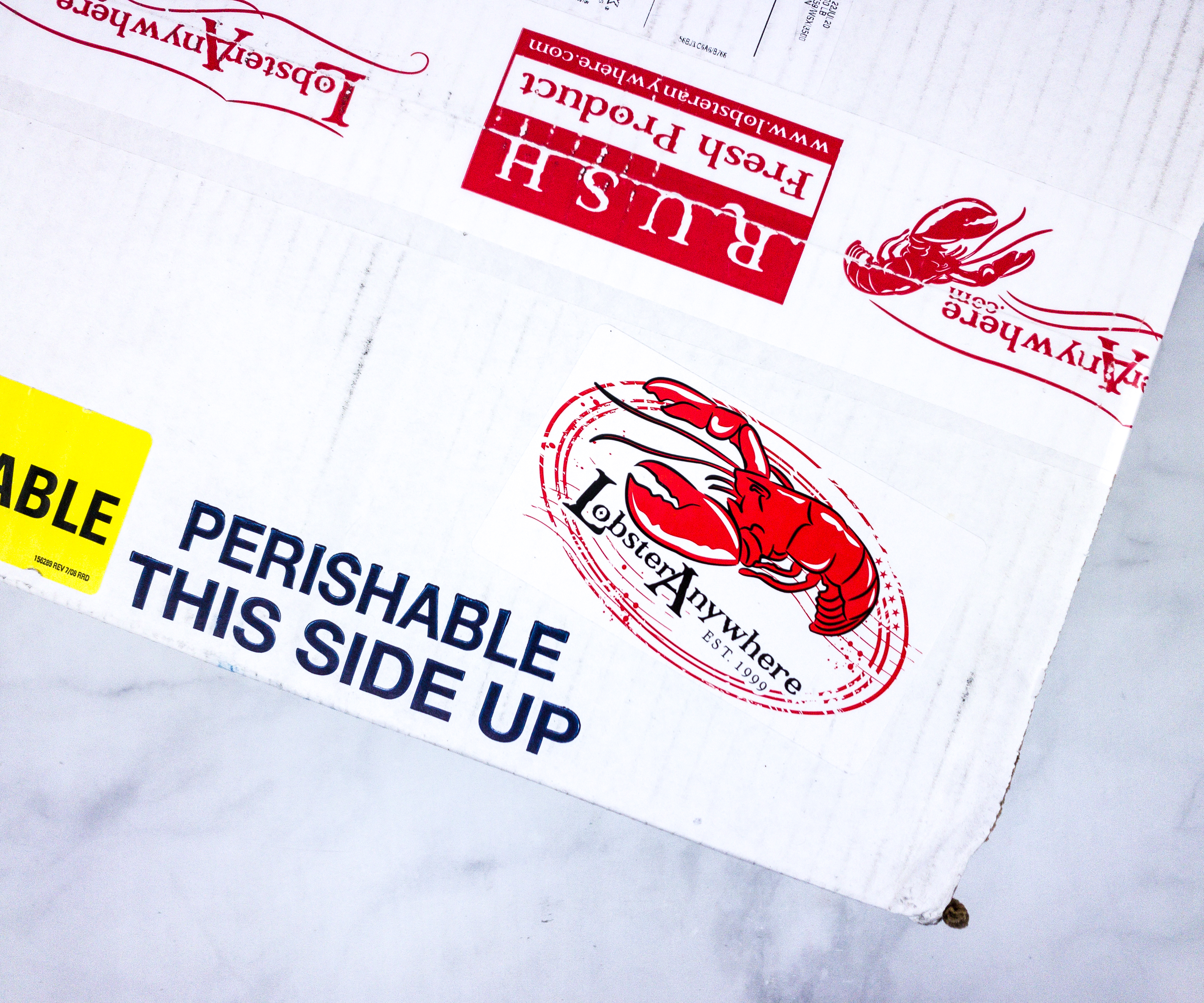 Lobster Anywhere sends Maine lobsters straight to your home! It's an on-demand service, and all you have to do is to add lobsters to your cart (or trap, as they call it), pick your delivery day, and wait for them on your door. What's great about their lobsters is that they're fresh off the fishing boats of local fishermen! Prices depend on the size of lobsters plus shipping fee. Live lobsters start at $38.95 for 1.25 pounds. You can also choose to buy specific lobster parts, like lobster tails (starts at $29.95) and lobster meat (starts at $48). They even have lobster roll kits ($168 per kit) which include premium lobster meat plus top split rolls, and luxurious lobster dinner packages (starts at $115). They ship to the contiguous 48 U.S. states, and shipping fee is determined by the total cost ordered. Tip: Most of their dinner packages come with free shipping!
We're reviewing the Lobster Roll Kit ($168) and the Clam Chowder ($24.95)!
They also included a card with the Lobster Anywhere logo.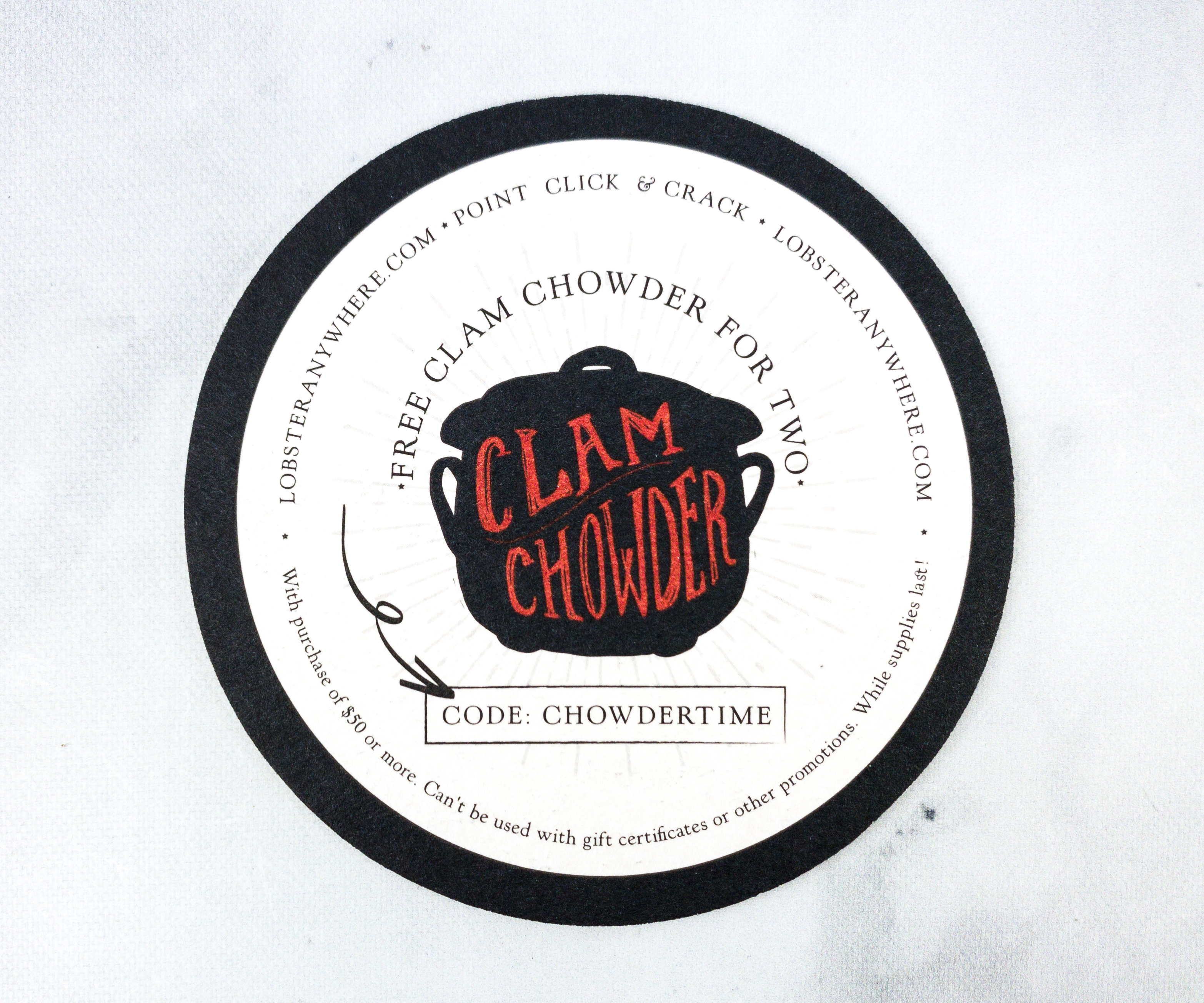 At the back, there's a coupon code that entitles us a FREE Clam Chowder for 2 with a purchase of $50 or more! Just use this link and coupon code CHOWDERTIME!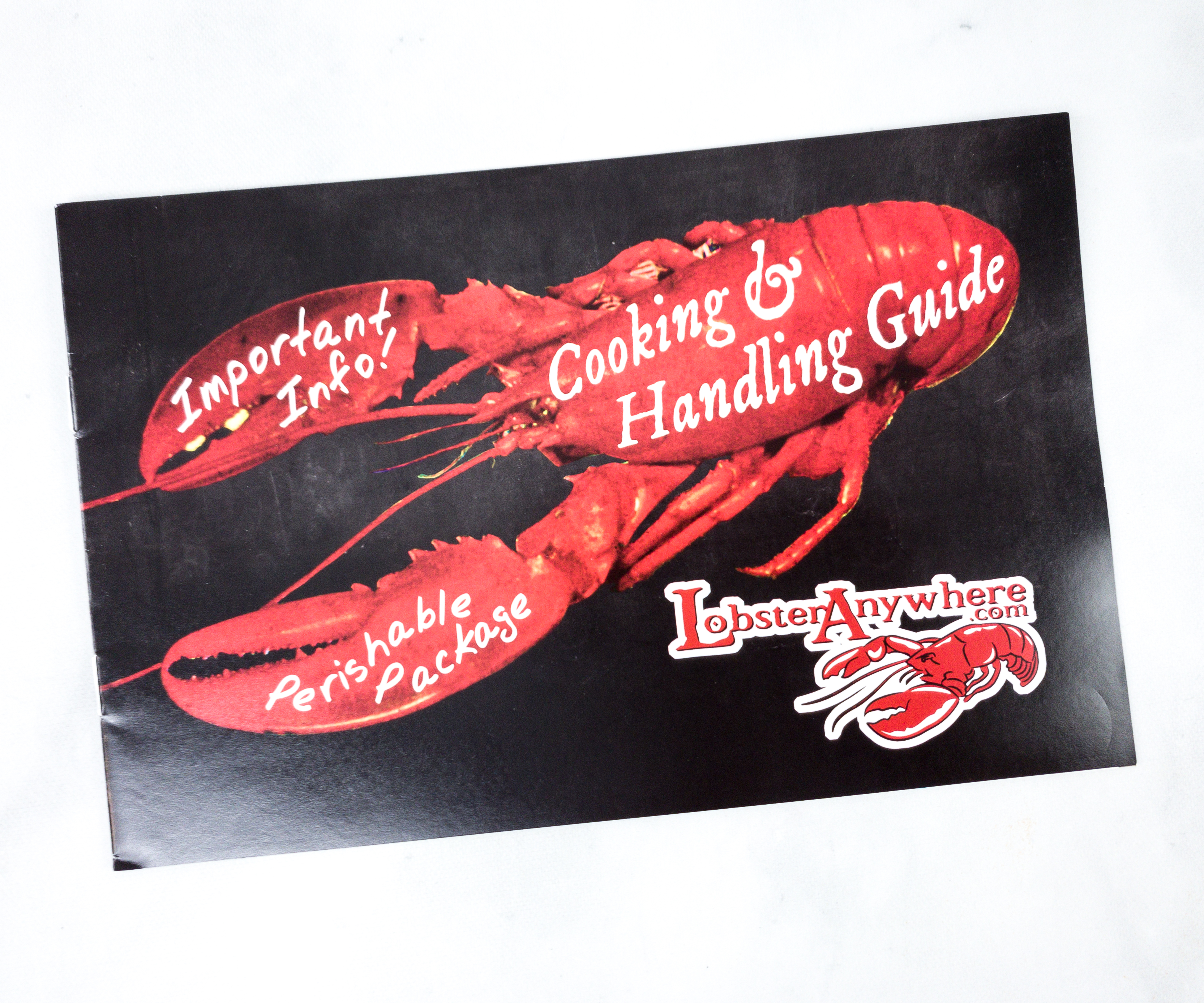 Of course, there's also a cooking and handling guide so we can properly enjoy our lobsters!
It's a good read! There's a list of tips for proper food handling, like ensuring that your hands are clean before and after handling seafood and that you should marinade seafood only in the refrigerator.
They also mentioned how our orders were packed to give us a further look at how they take this seriously!
There's even a DOs and DON'Ts section and I think it's really helpful as well.
DO
Refrigerate when I arrive
Cook me as soon as possible
Cook me even I appear motionless. After cooking, my tail should curl under me and my meat should be firm.
Pick me up by the body, not the claws or tail.
DON'T
Don't remove the rubber bands around my claws until after cooking.
Don't put me in fresh or salt water, your freezer, in plastic bags (I need to breathe), or let me sit in melted ice.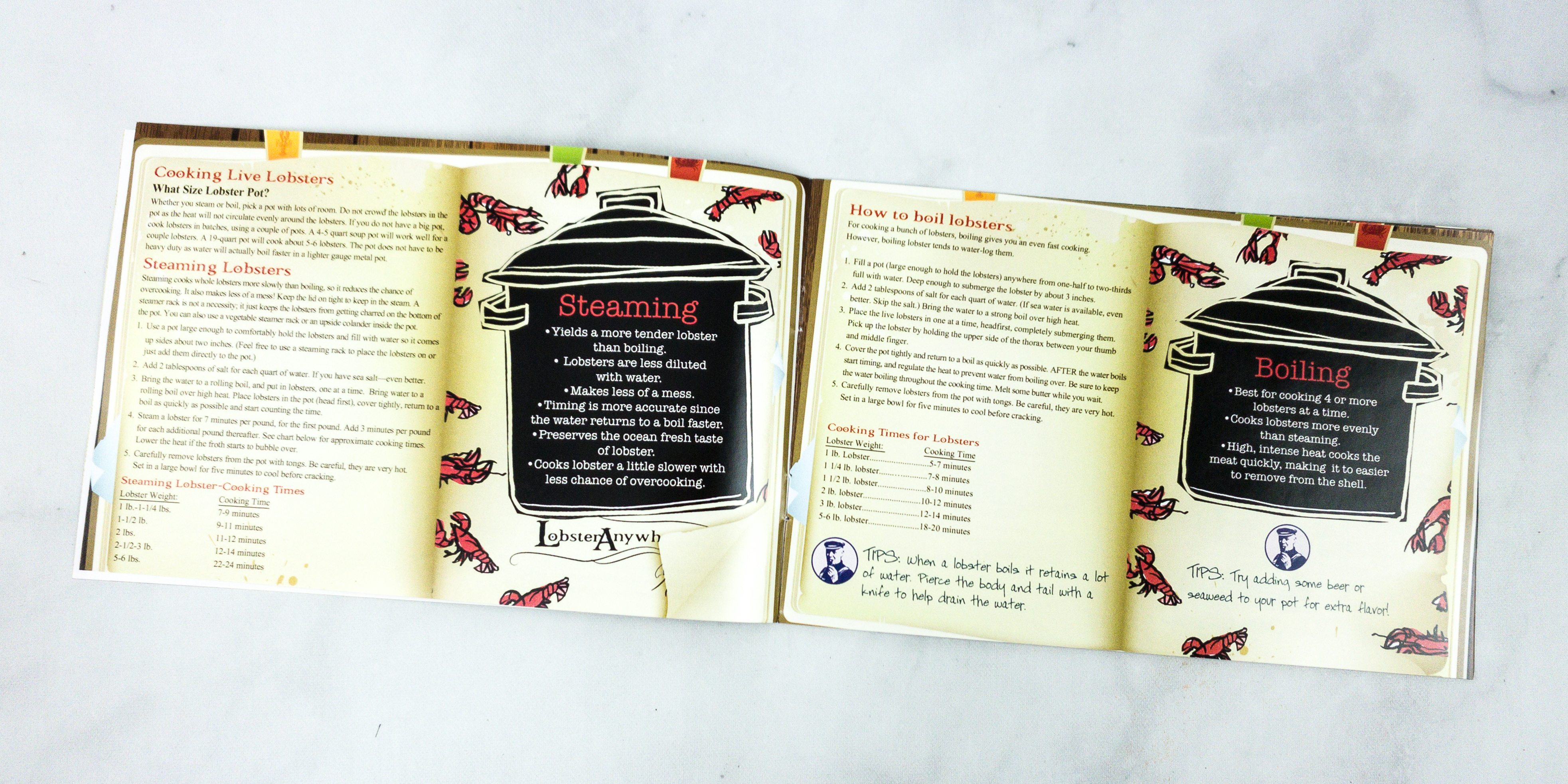 Here are different ways to cook live lobsters, including steaming and boiling.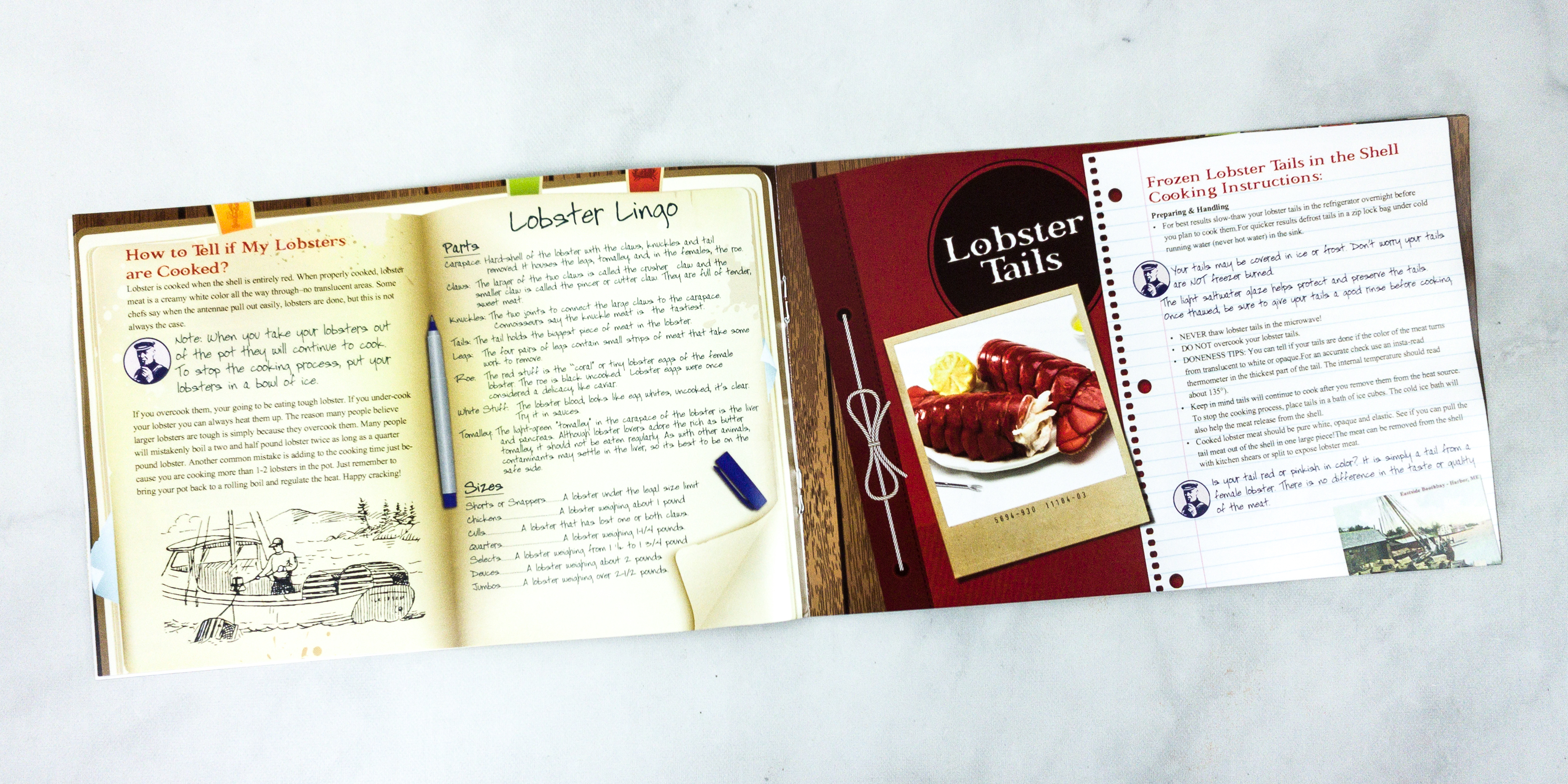 With tips like how you can tell if your lobster is already cooked, they really make the cooking easier especially for those who are not familiar with it. There's also a table of lobster lingo!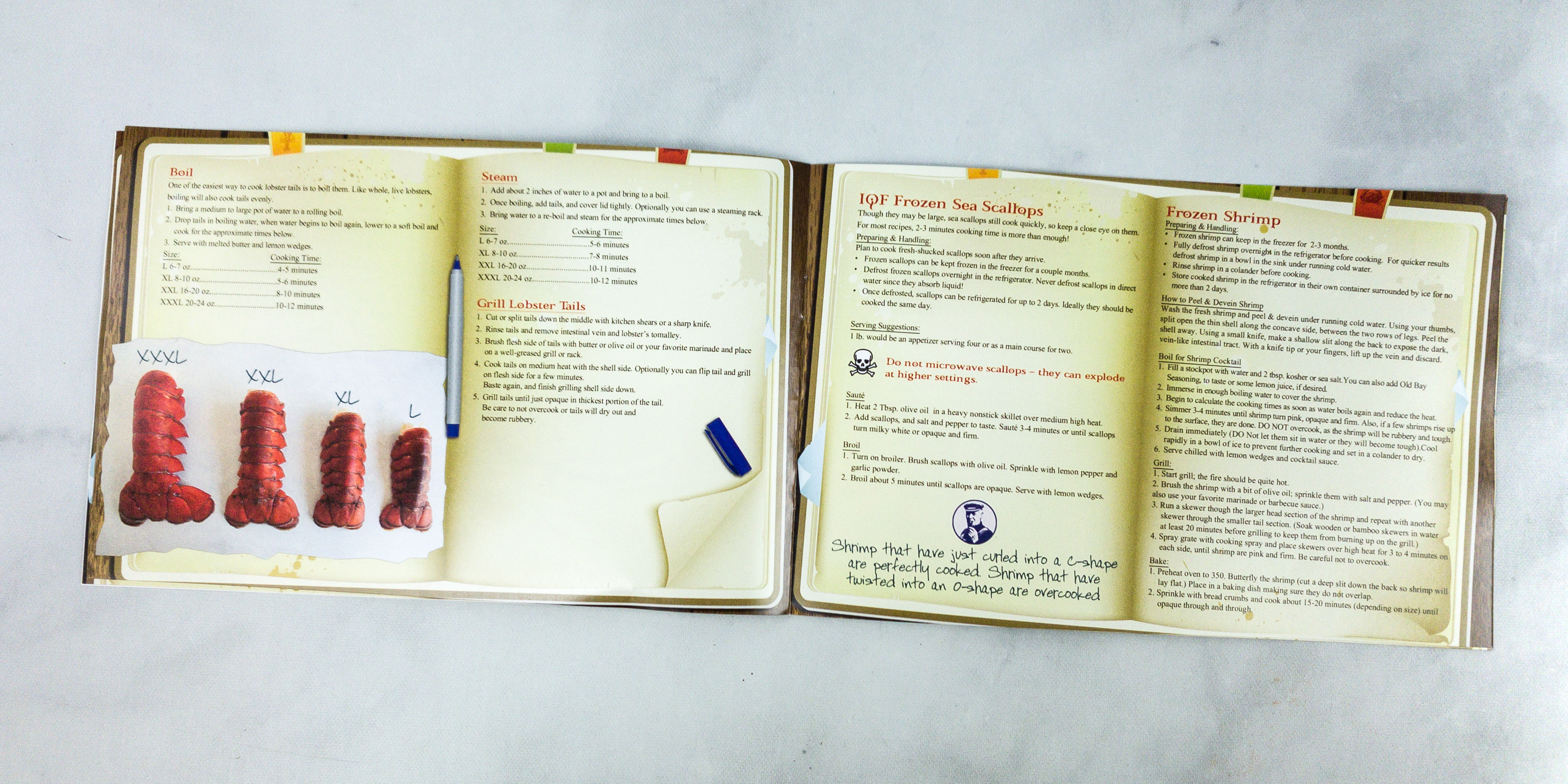 Aside from lobsters, there are also helpful recipes and tips about scallops and shrimps!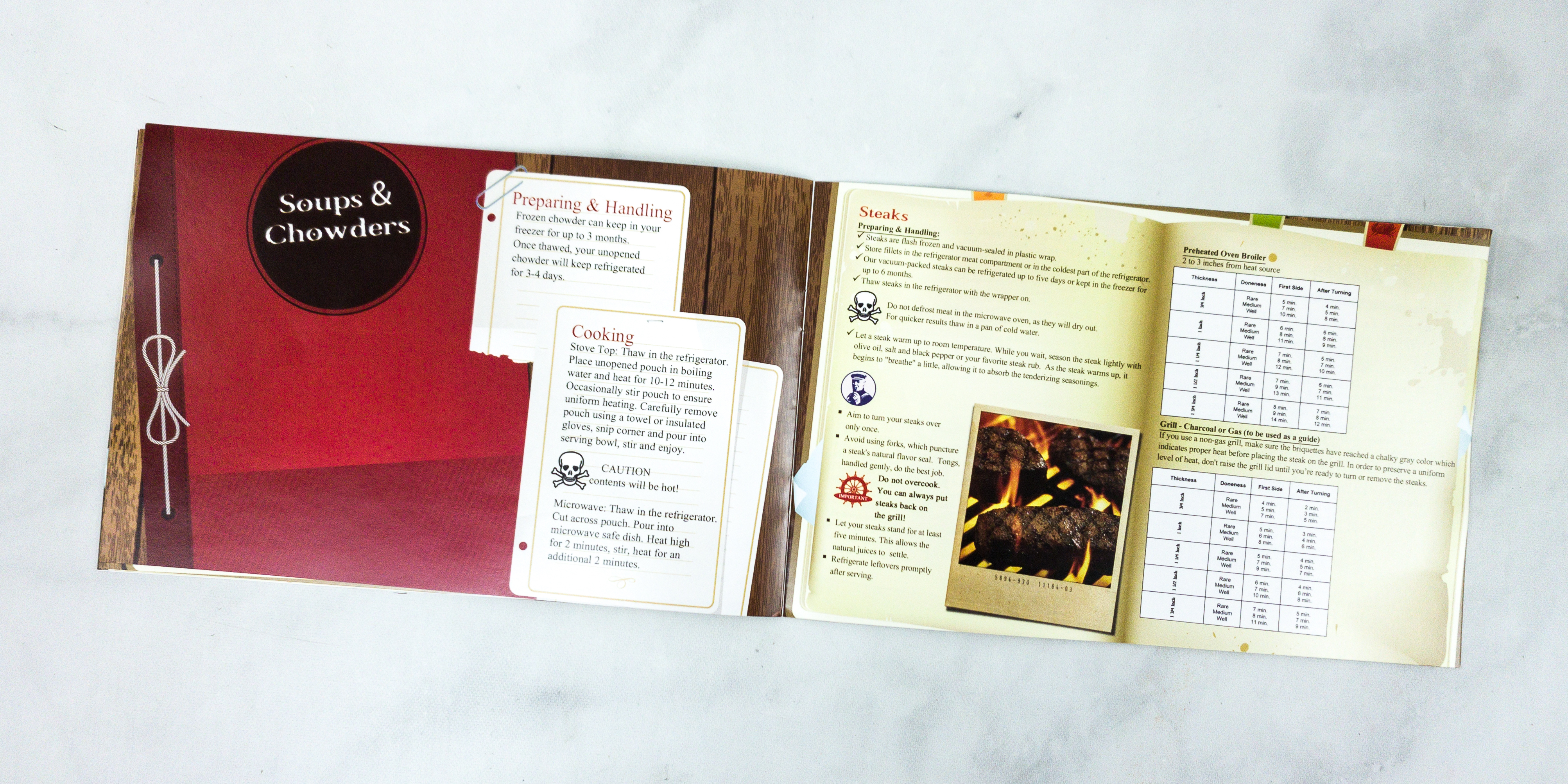 Next is a section about soups and chowders, and even steaks!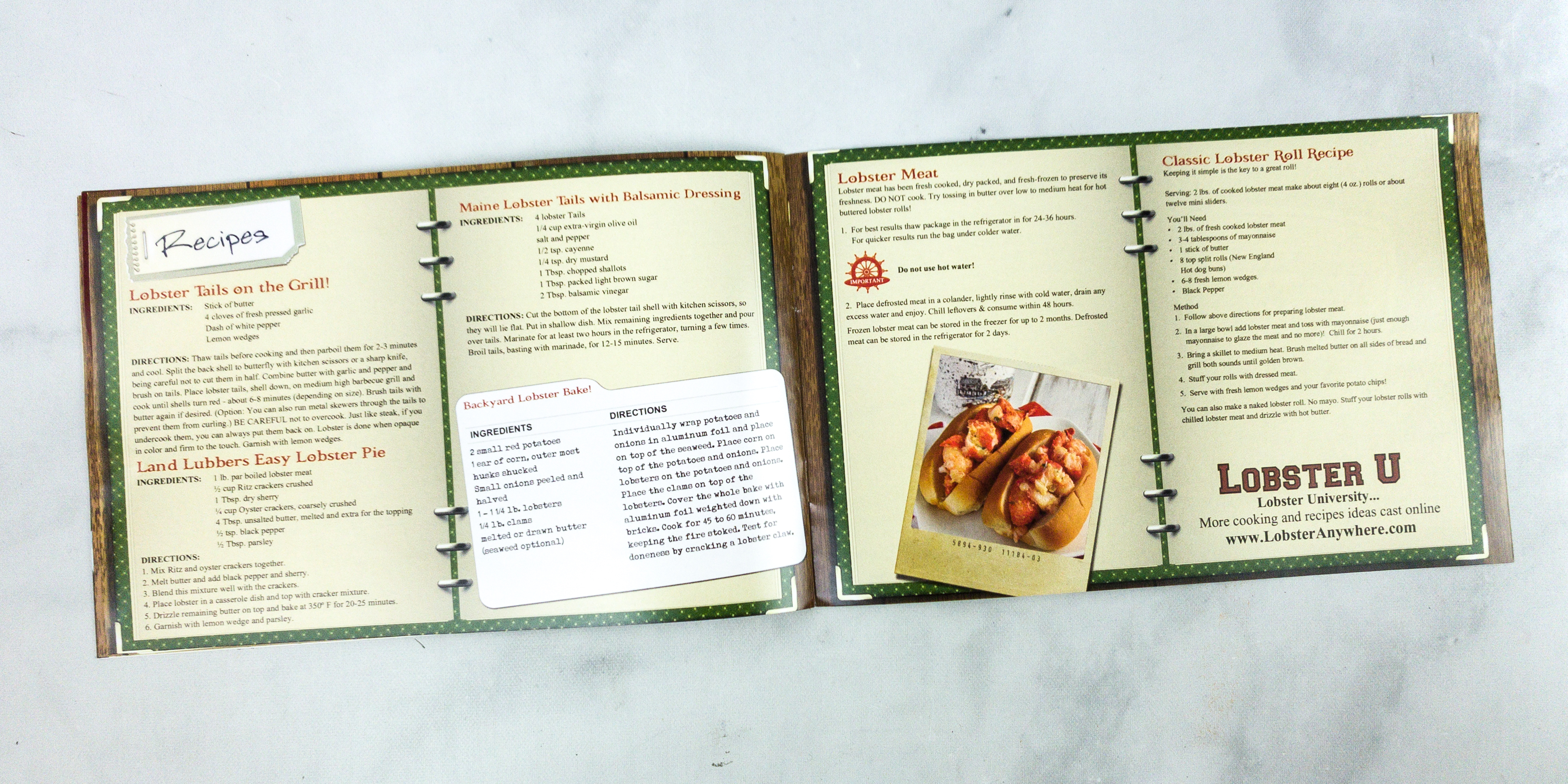 Here are more lobster recipes with easy to follow instructions!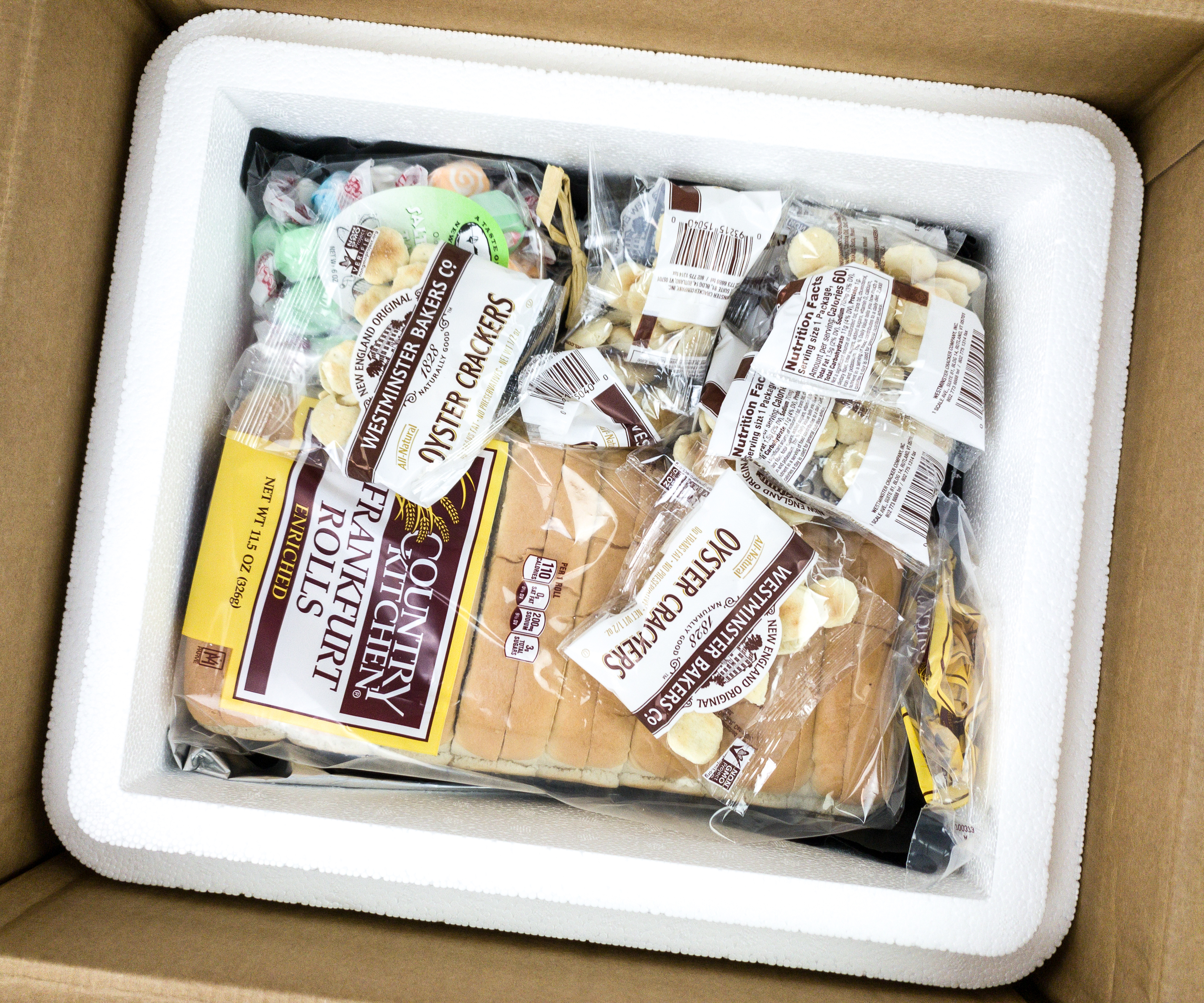 There's styrofoam to help keep the products intact.
They also put dry ice to make sure the food products stay fresh!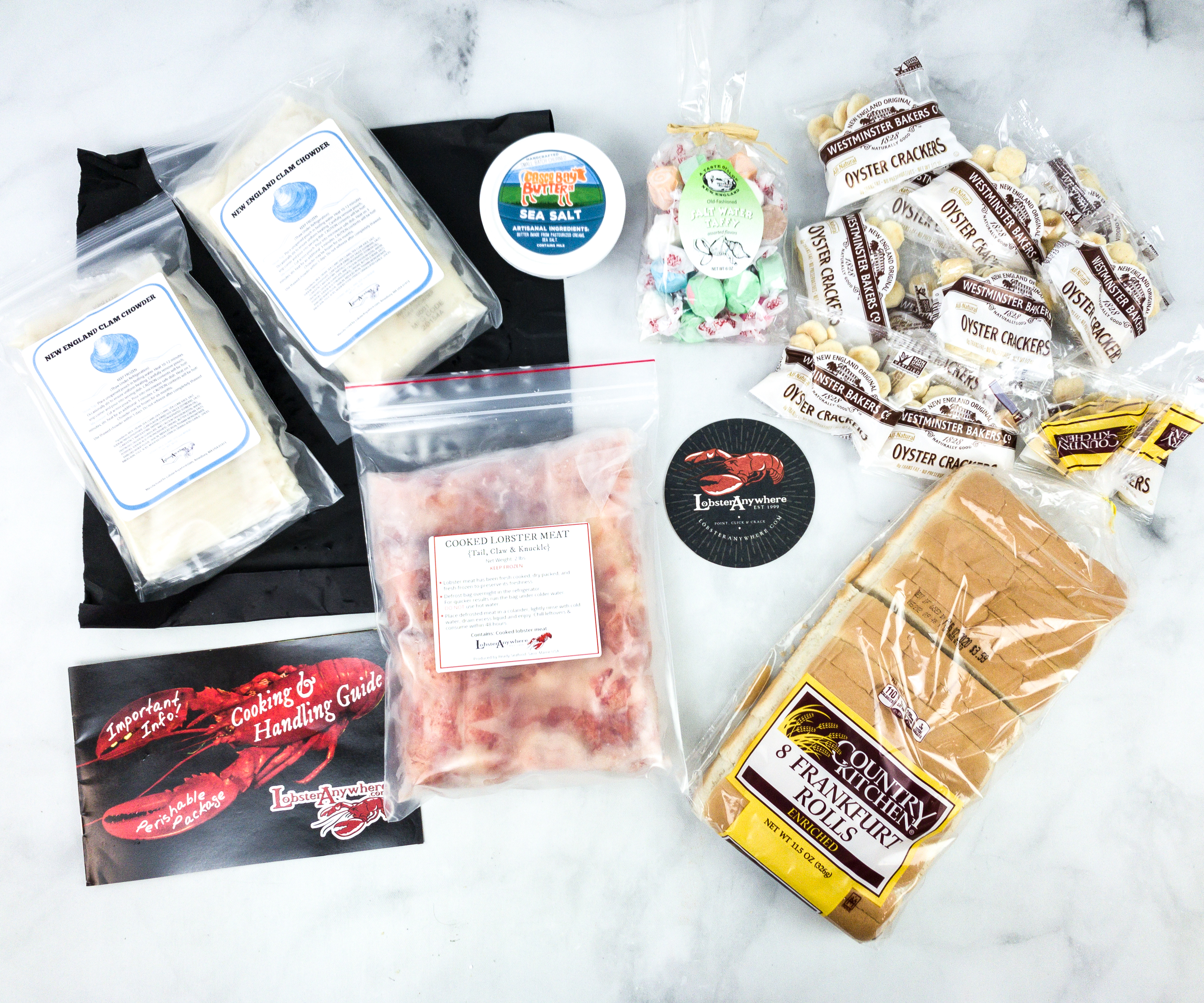 Everything in my box!
Lobster Anywhere Clam Chowder Kit
First up is the Clam Chowder set! It includes 2 packs of New England Clam Chowder and 11 small packs of Oyster Crackers. You can get Clam Chowder in just two servings for $12.95, all the way up to a 20-serving chowder pack!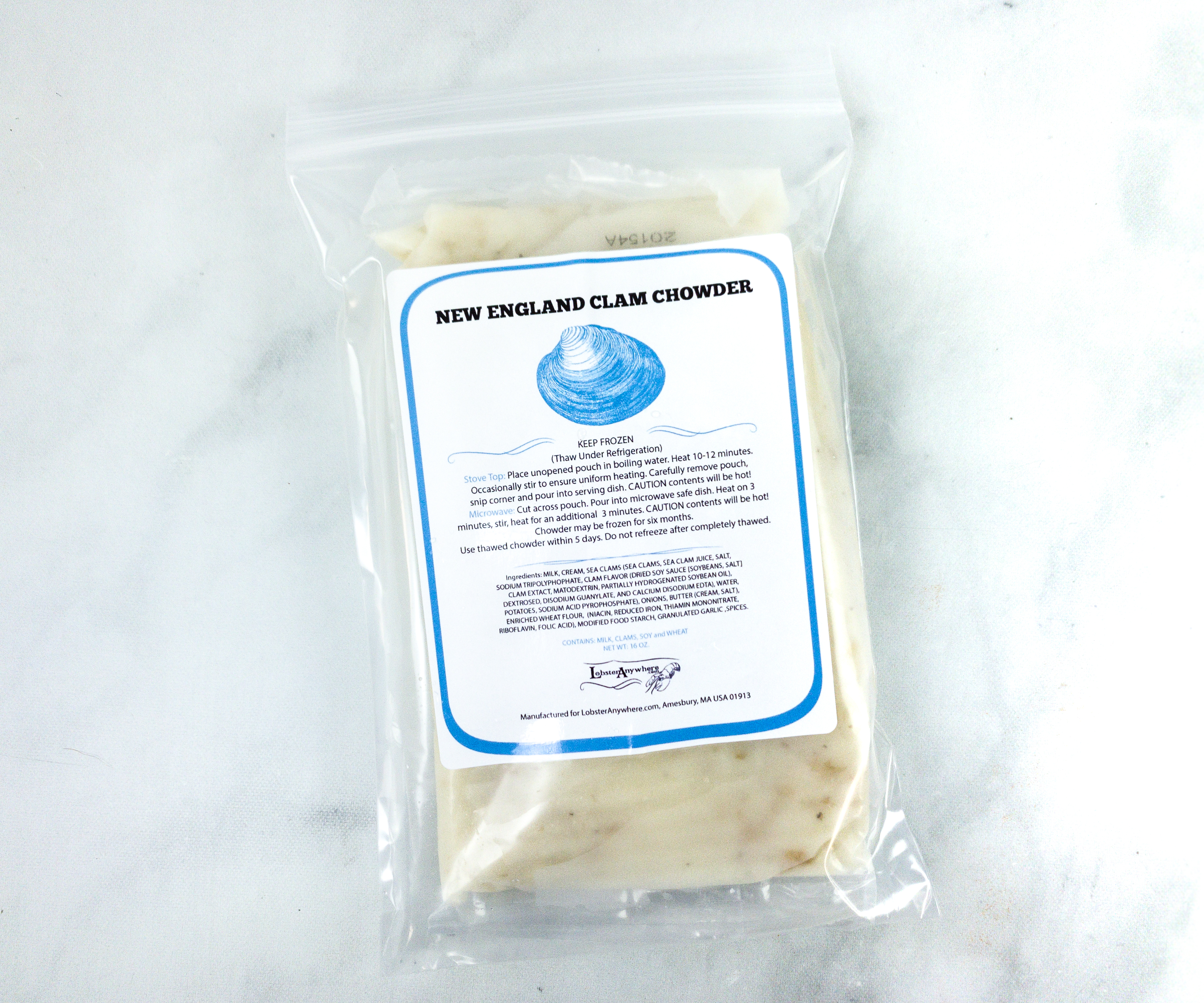 The Clam Chowder is already prepared, frozen, and sealed. Just make sure to thaw it before heating up.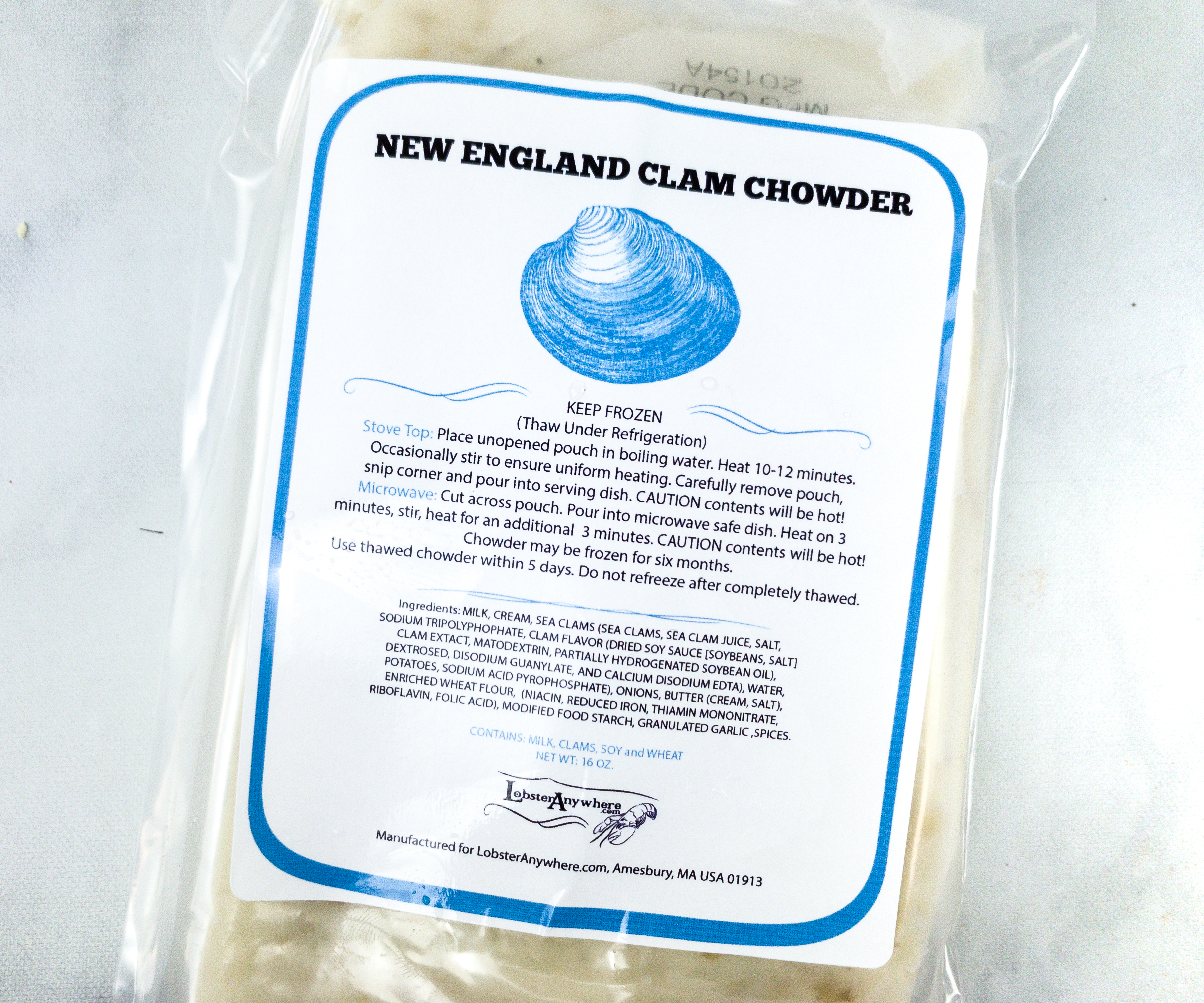 The instructions were clear and simple. There are two ways on how you can reheat this, either via stovetop or microwave, so just choose the one that's more convenient for you!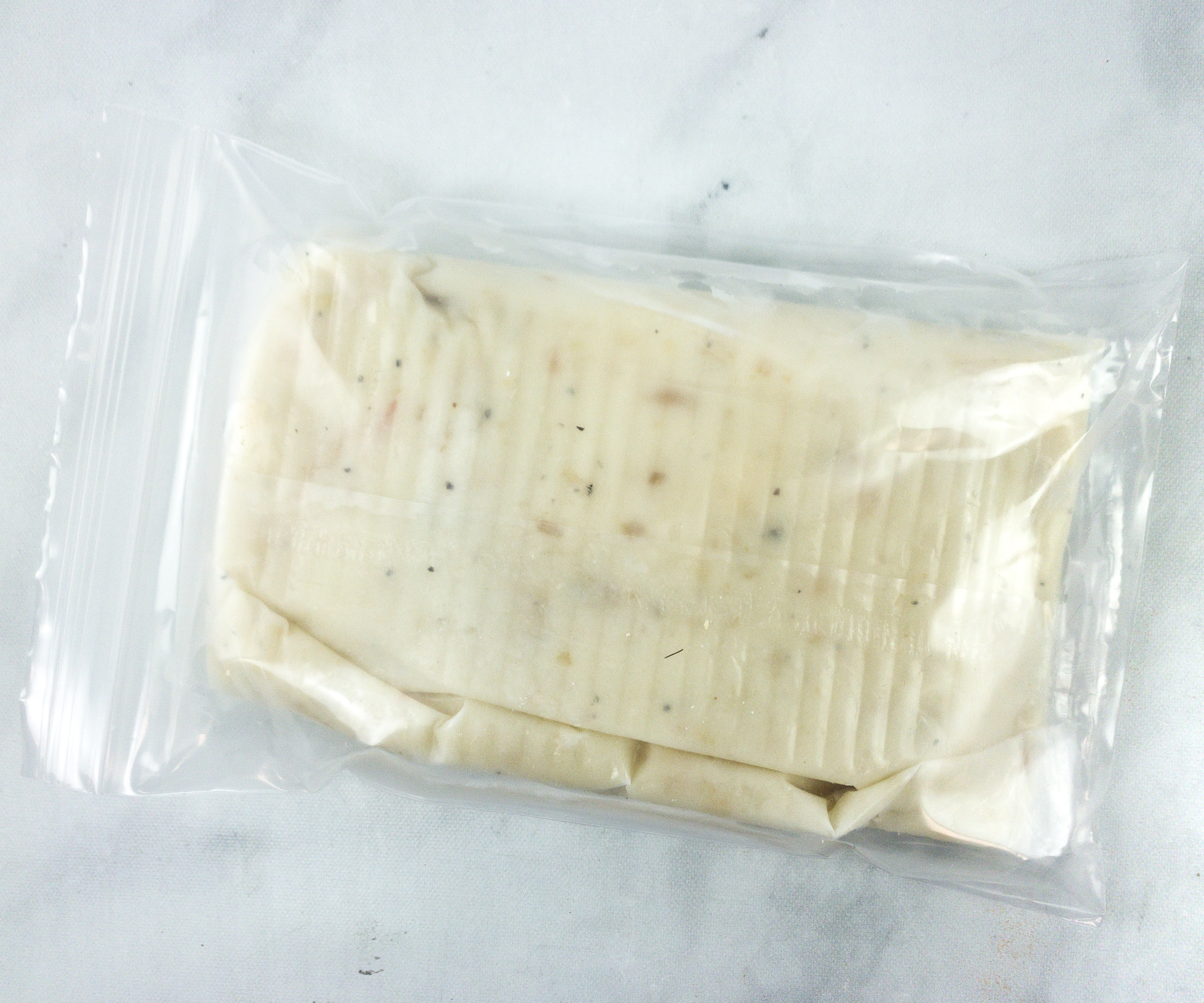 Ingredients include milk, cream, sea clams, onions, butter, and spices.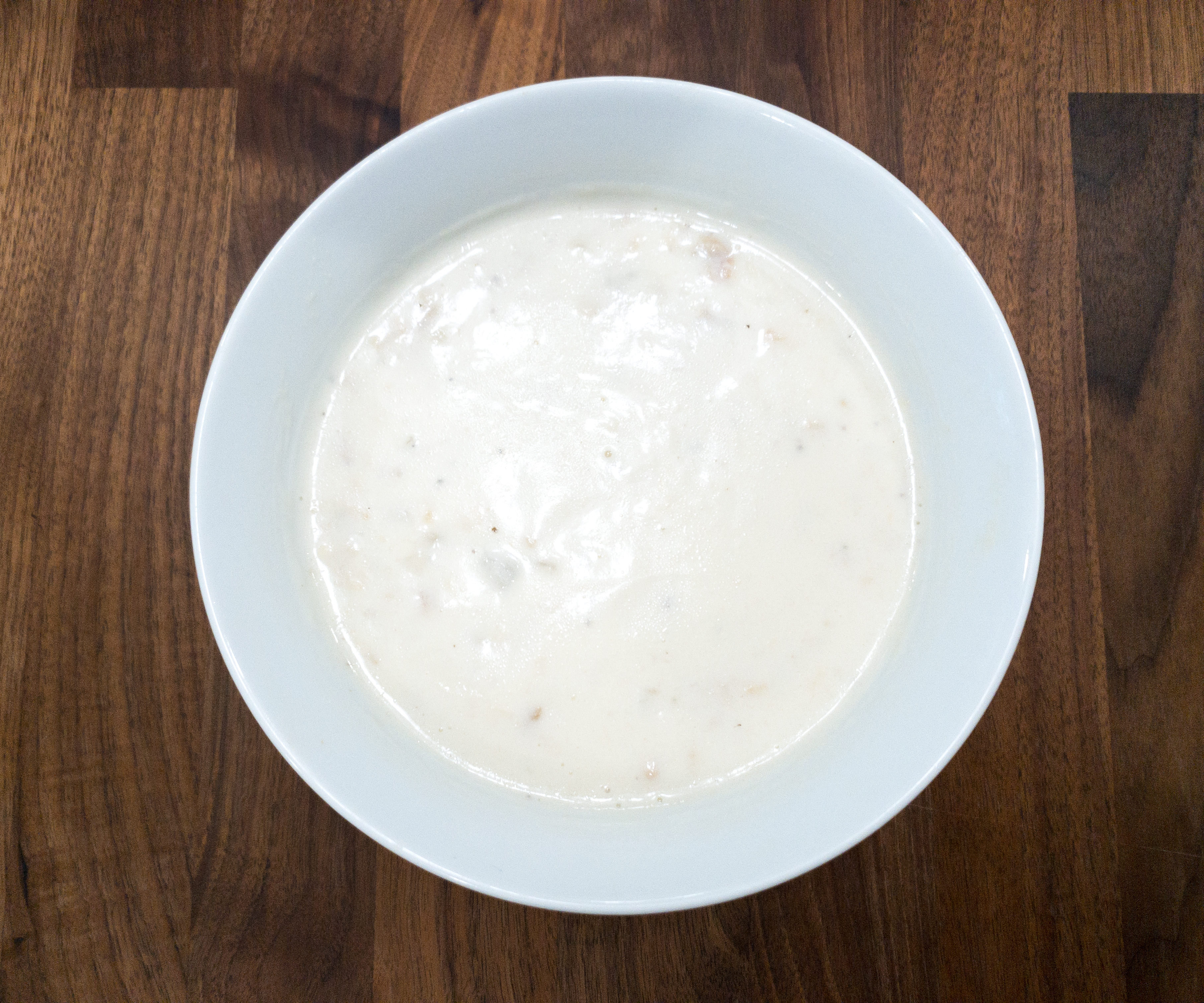 It was pretty easy to heat up! Once it has been completely thawed, I just transferred the contents into a microwave-safe bowl and popped it in for 6 minutes, stopping halfway to give it a little stir.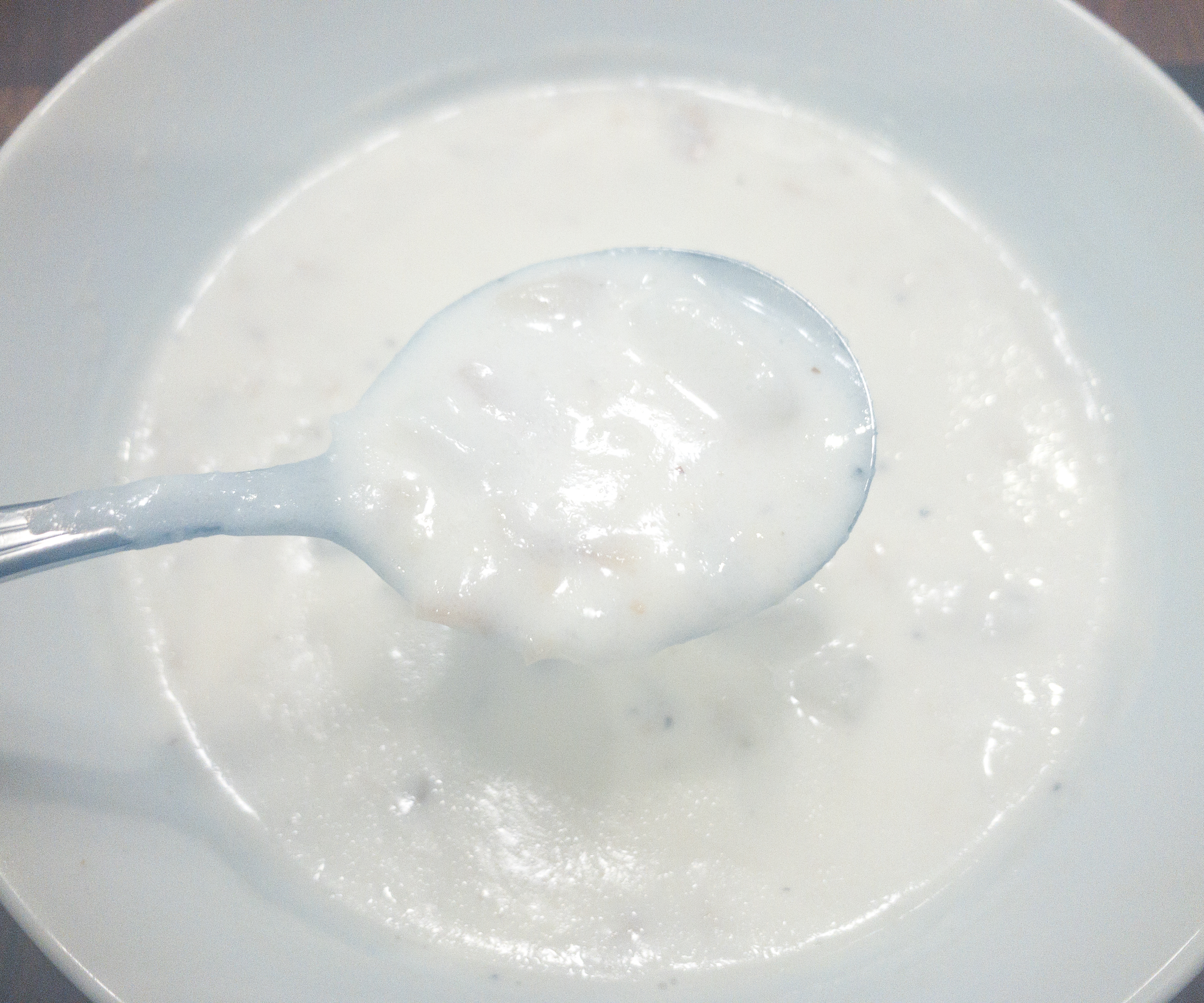 You can add salt and pepper to adjust the flavor to your taste but I'm good with it as it is!
I love how creamy and filling this is! I could actually eat this all day!
Just throw on some of those yummy oyster crackers for added texture.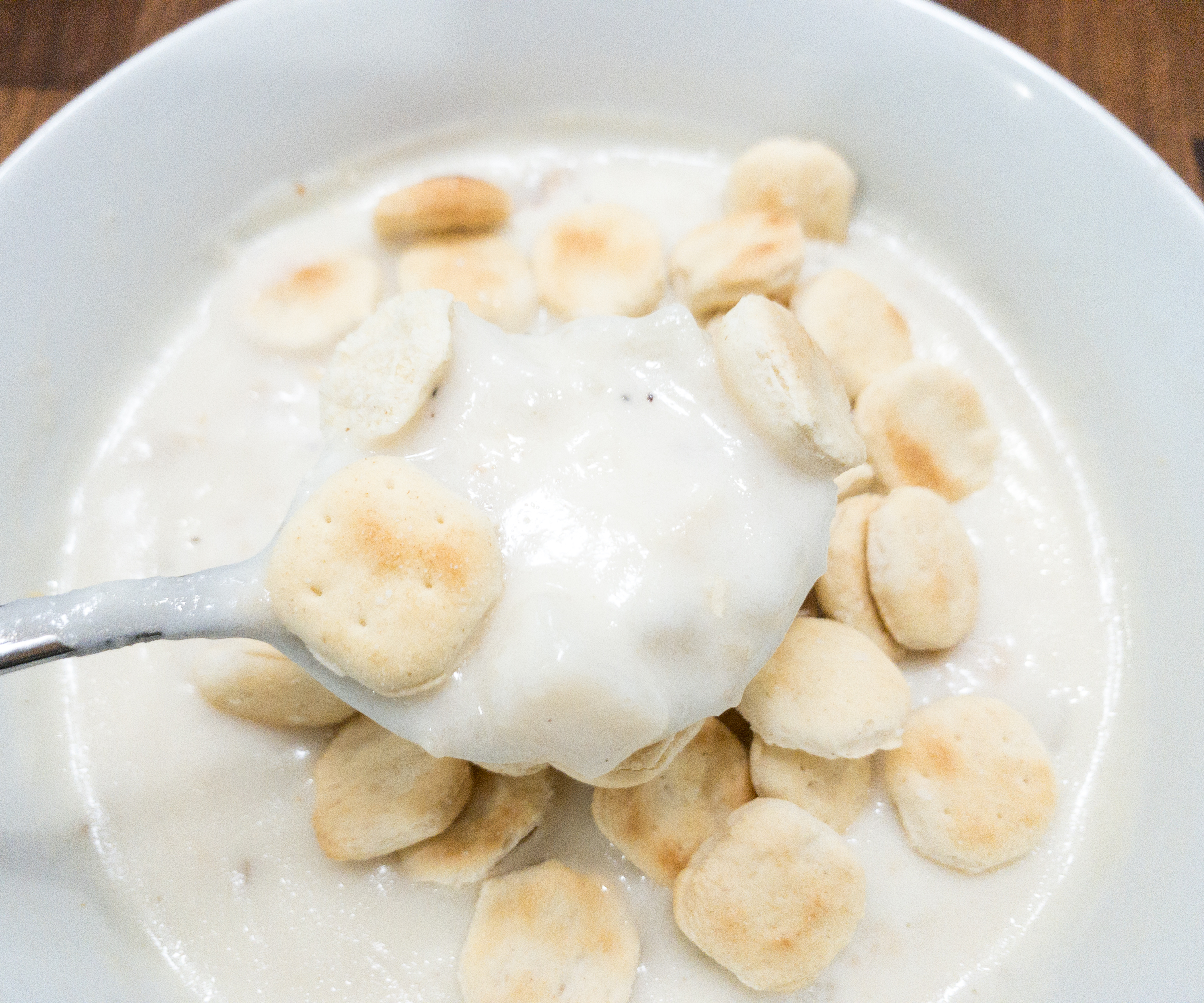 The salty oyster cracker goes really well with the hot and creamy clam chowder!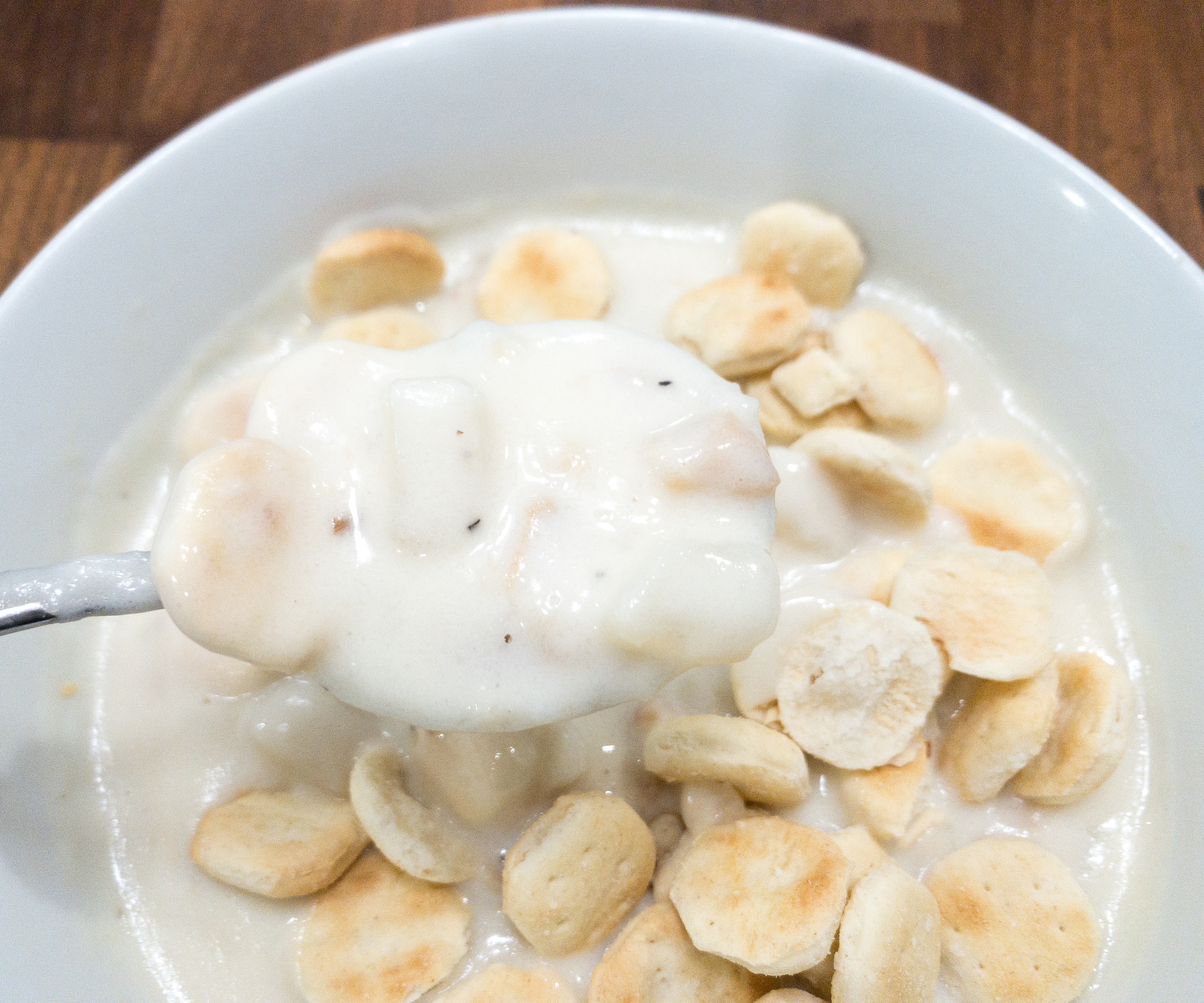 It melts in the mouth and gives off a very satisfying savory flavor! There are chunks of clams and potatoes that I can make out from the chowder and the harmony of textures in my mouth is just gratifying. Also, I'm so happy because of how fast and convenient the preparation is!
Lobster Anywhere Lobster Roll Kit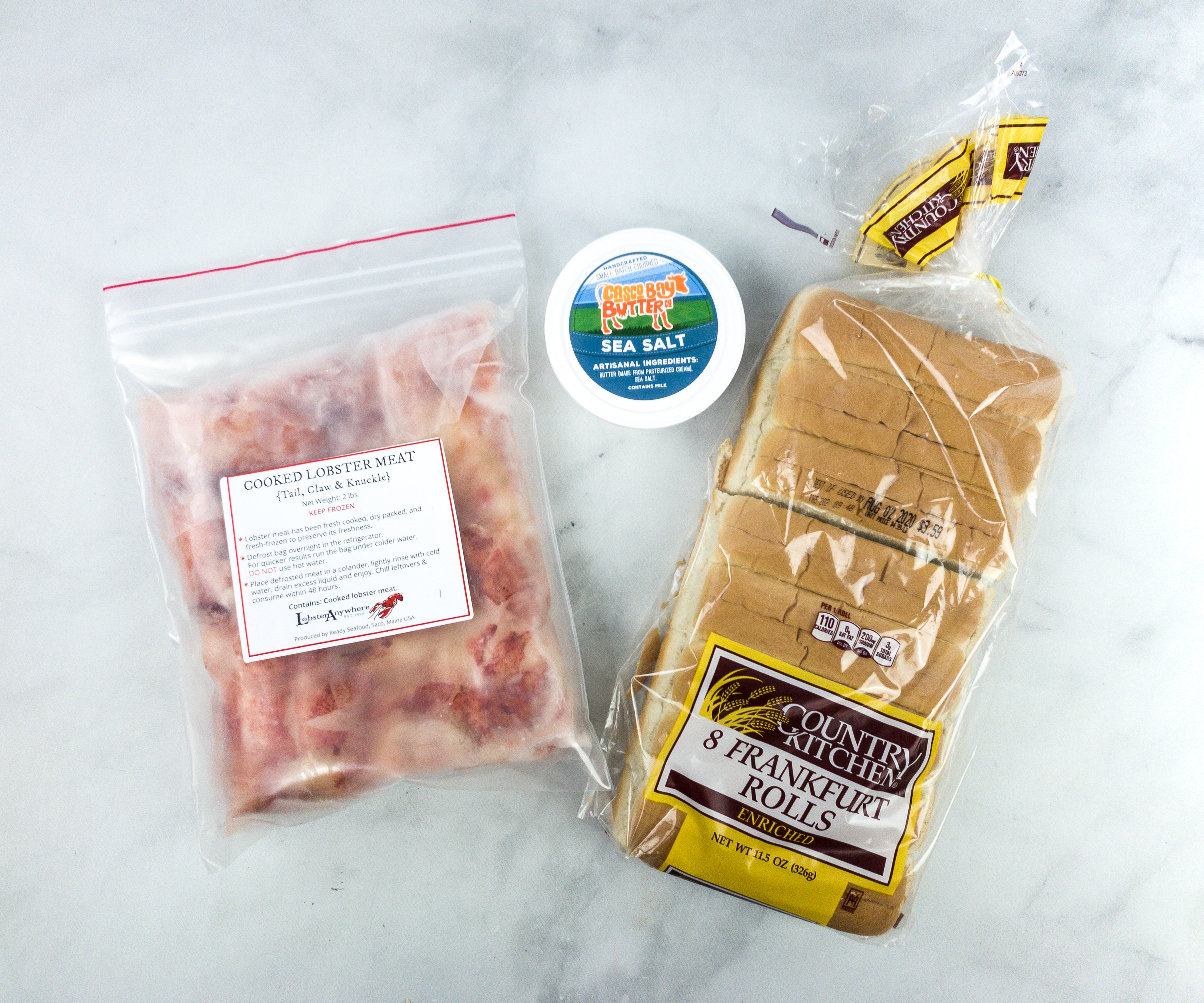 Next, we have ingredients for making a lobster roll! This
They included 8 pieces of Frankfurt rolls. I like how soft these were and they are split top, which is necessary for the PERFECT lobstah roll!
There's also a tub of butter! It's made with pasteurized cream and sea salt which will add more flavor profile to our dish.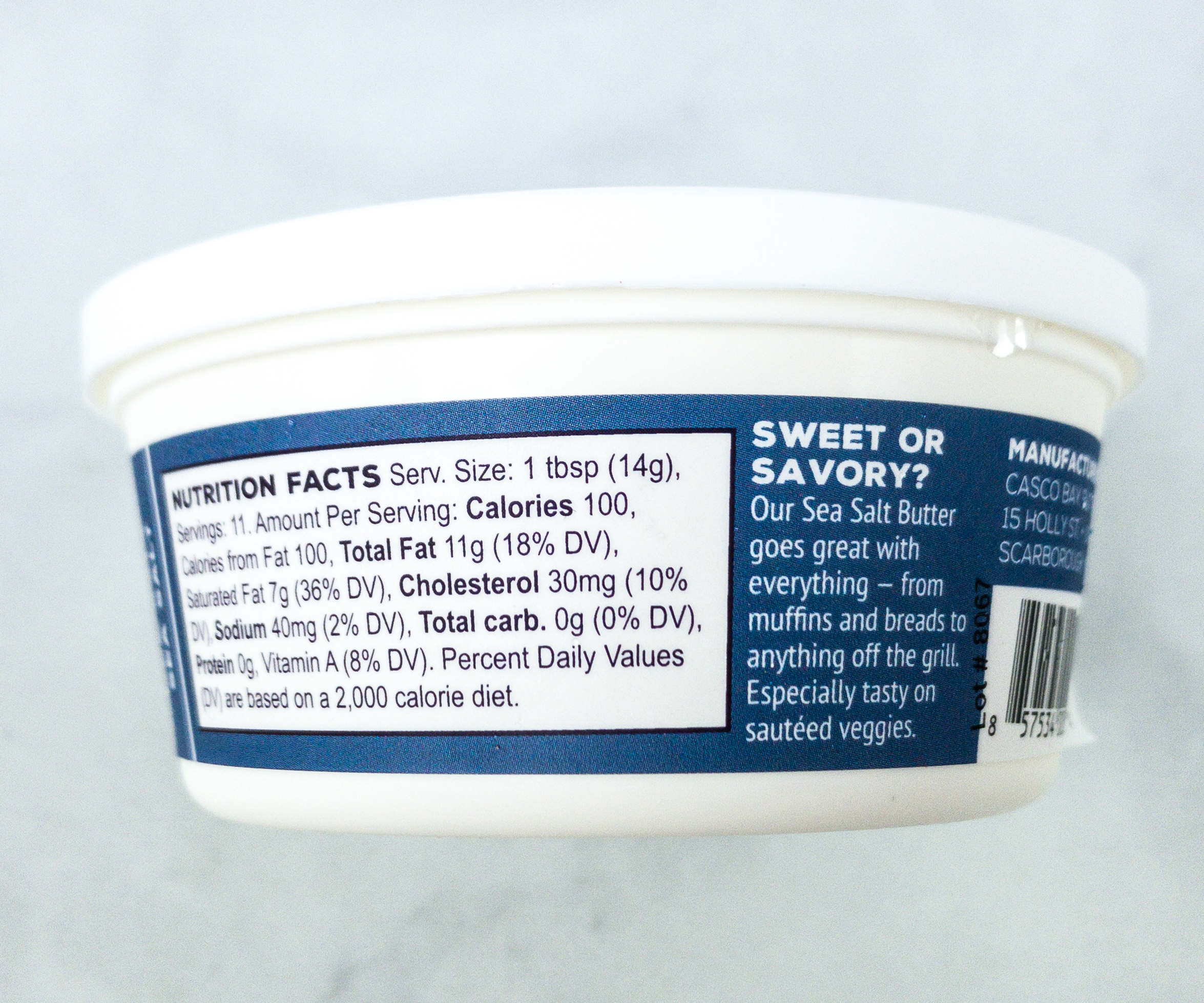 The butter is so rich and creamy!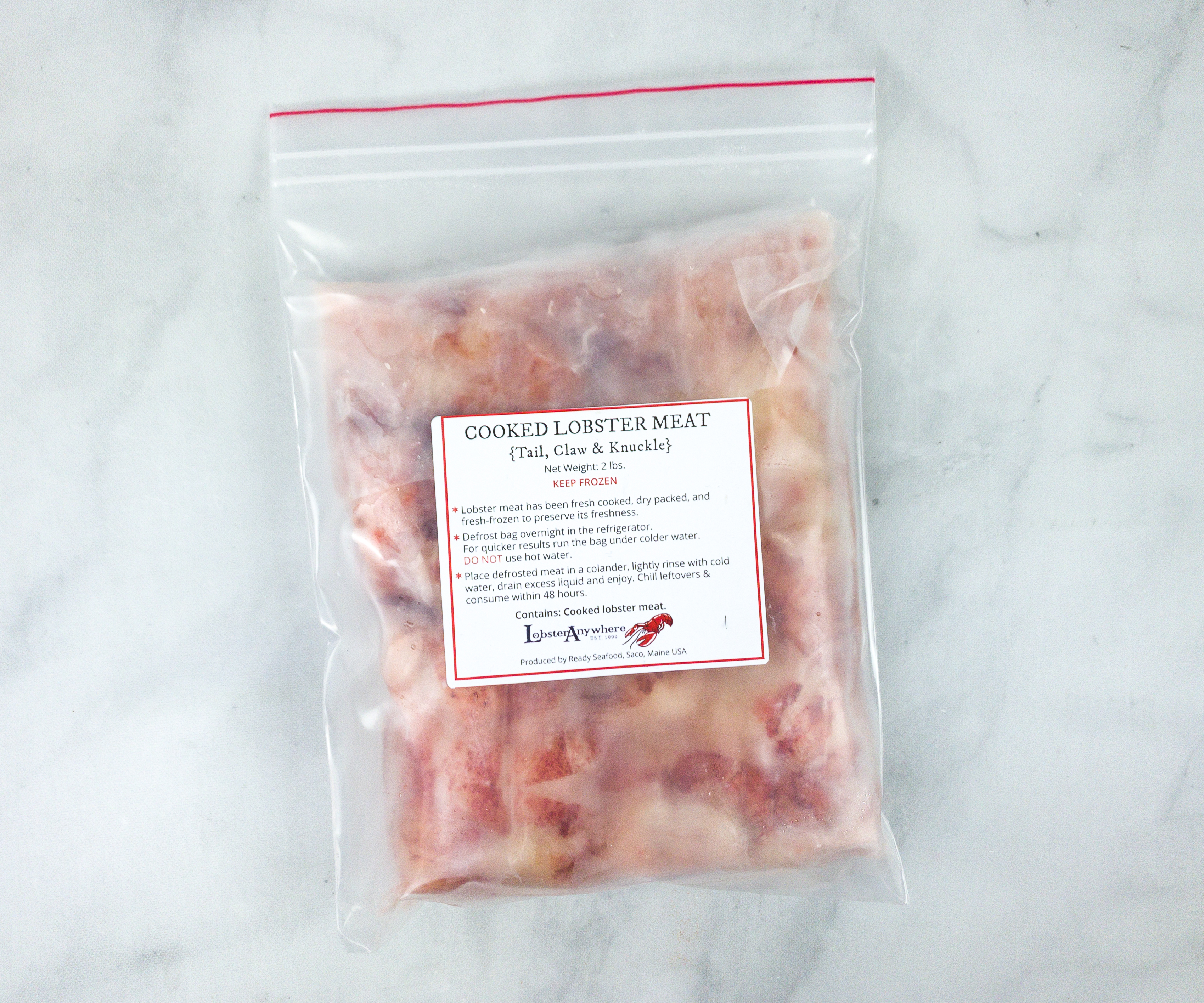 Here's the highlight of the recipe, the frozen cooked lobster meat! We received 2 lbs of them and they were pre-cooked and then frozen to ensure maximum quality.
To prepare, just thaw it overnight, toss in a colander, and lightly rinse with cold water. Drain off any excess liquids, then it's ready to assemble!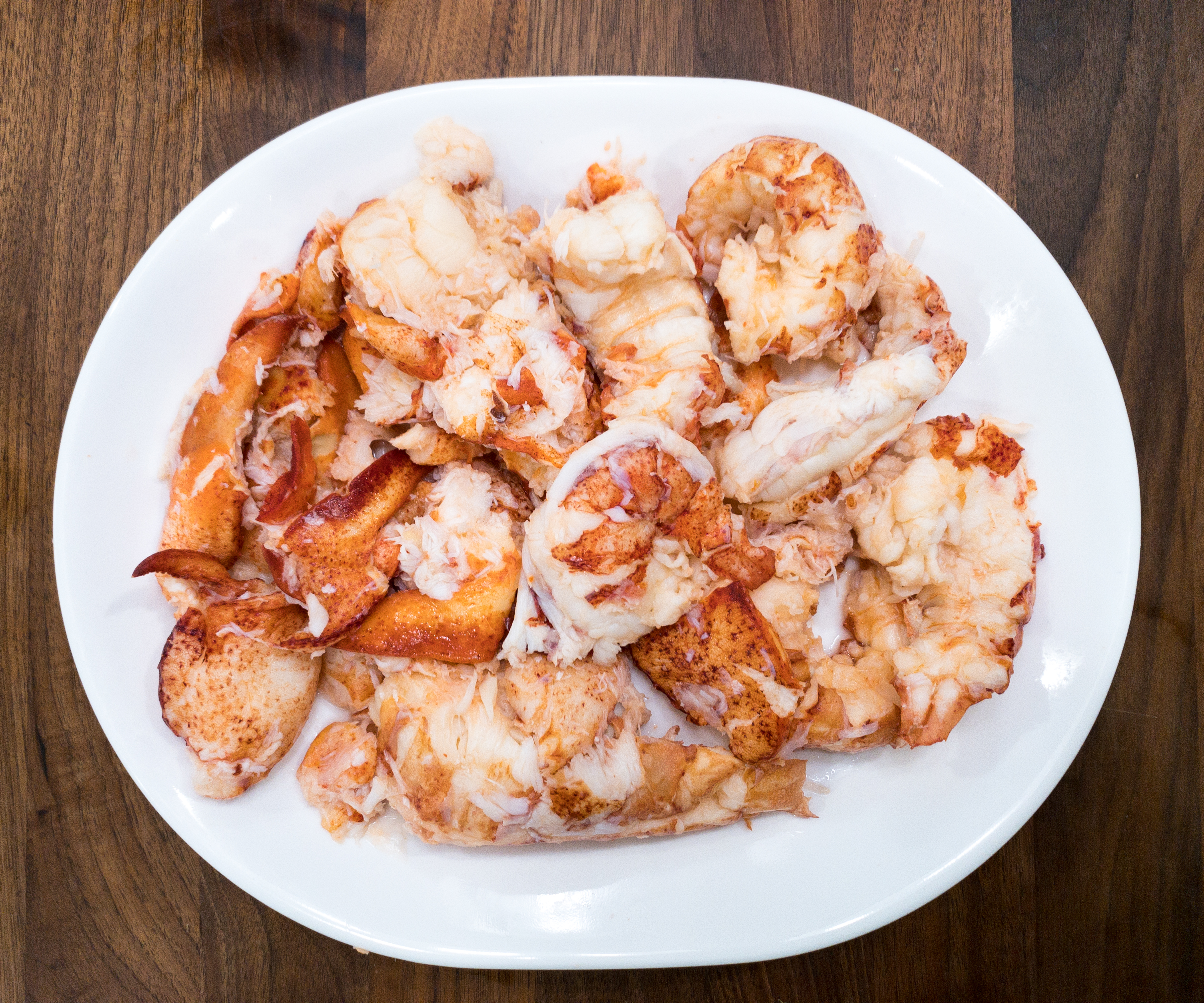 This pack includes a lobster's tail, claws, and knuckles!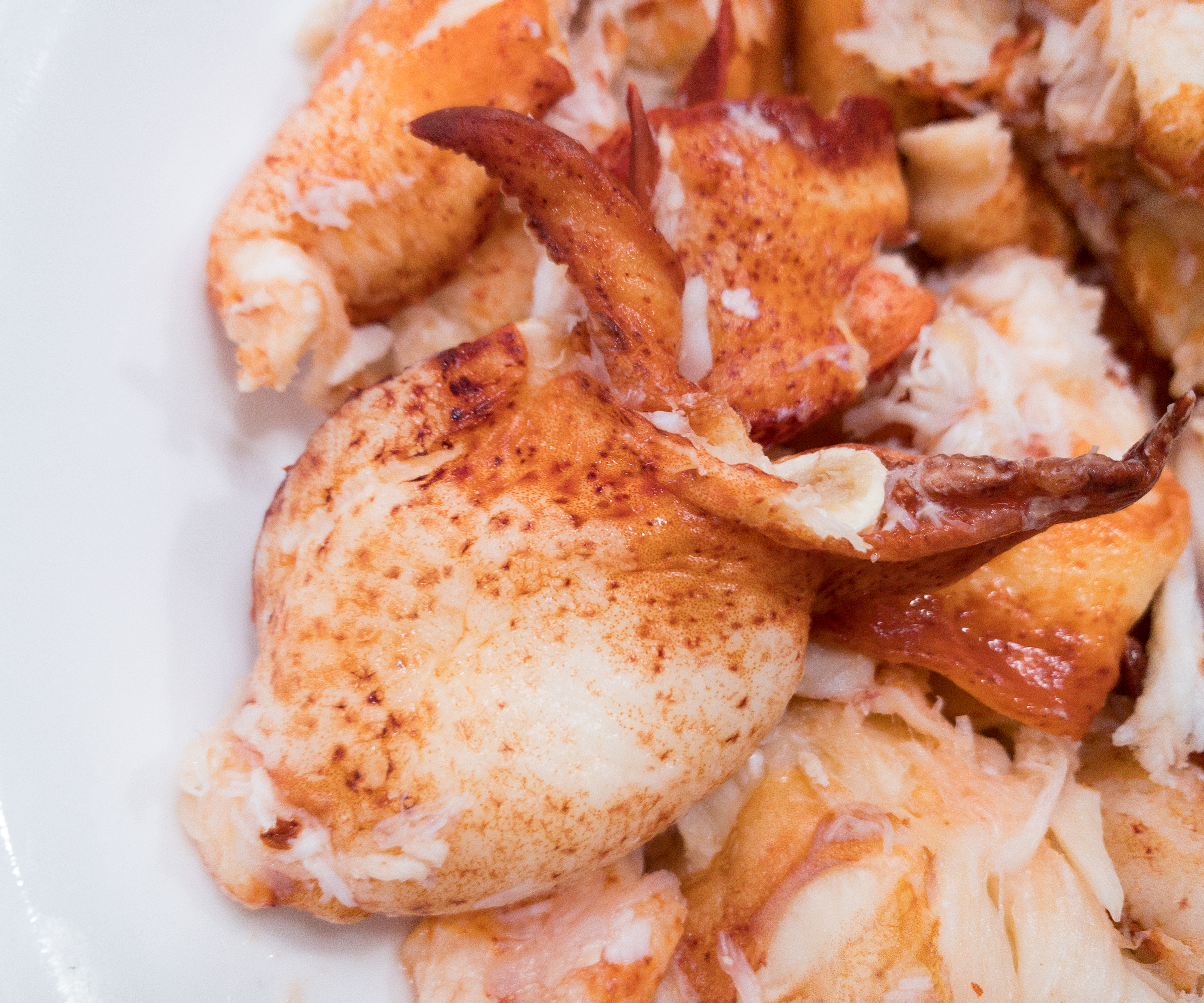 Here's a closer look at the lobster meat!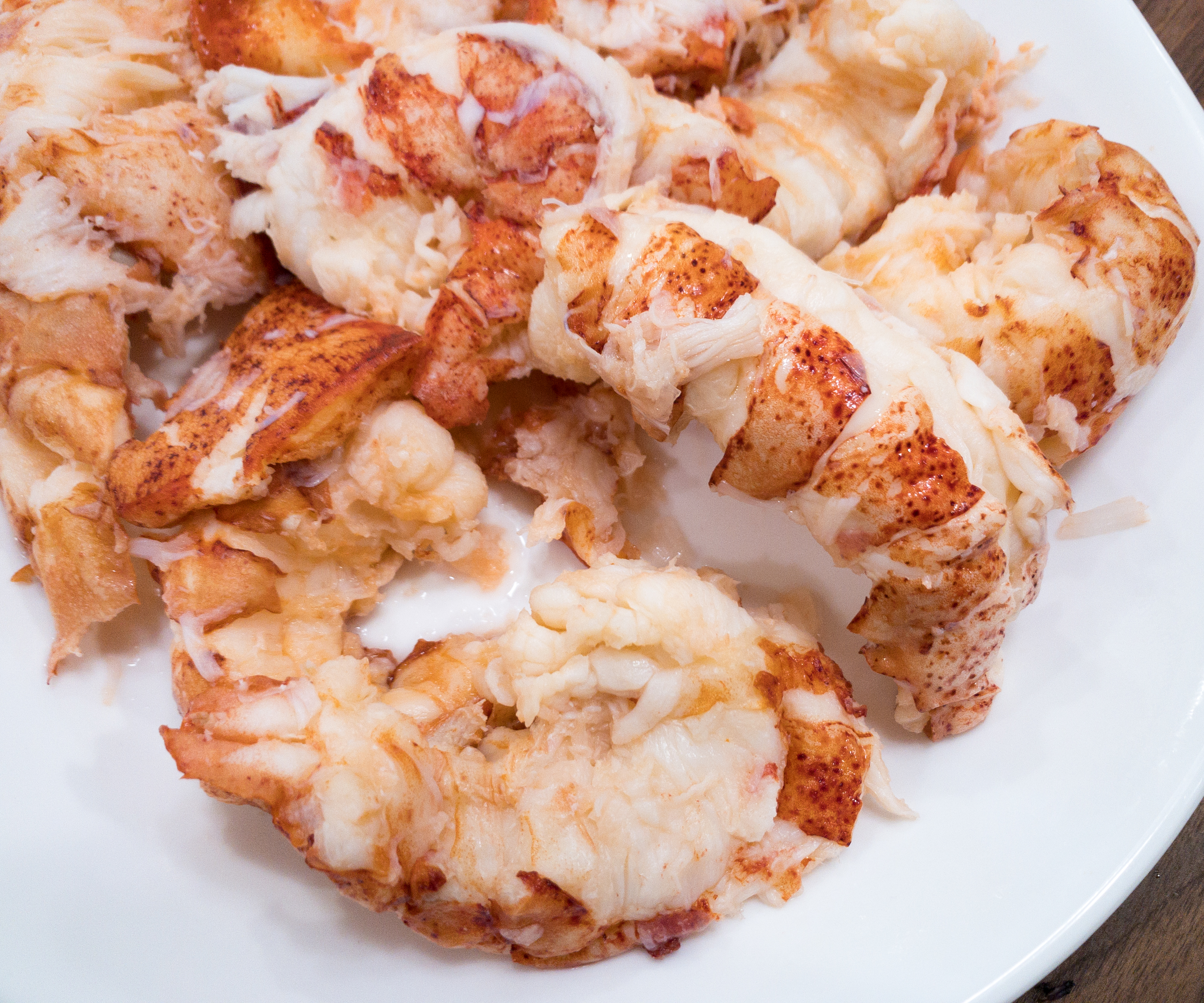 Since these were already pre-cooked, it's easier for us to make our own lobster rolls!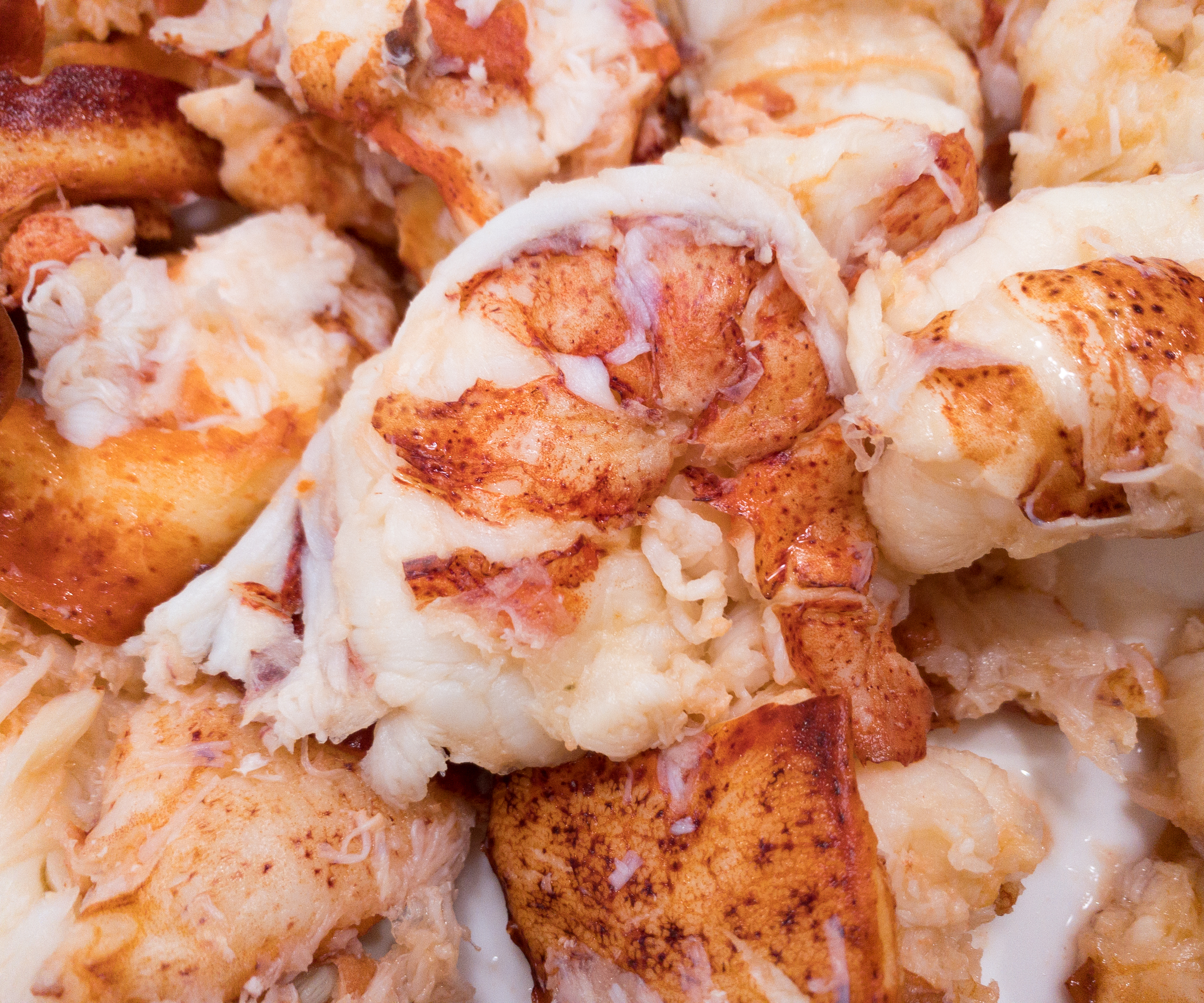 The pieces in our pack were all tender!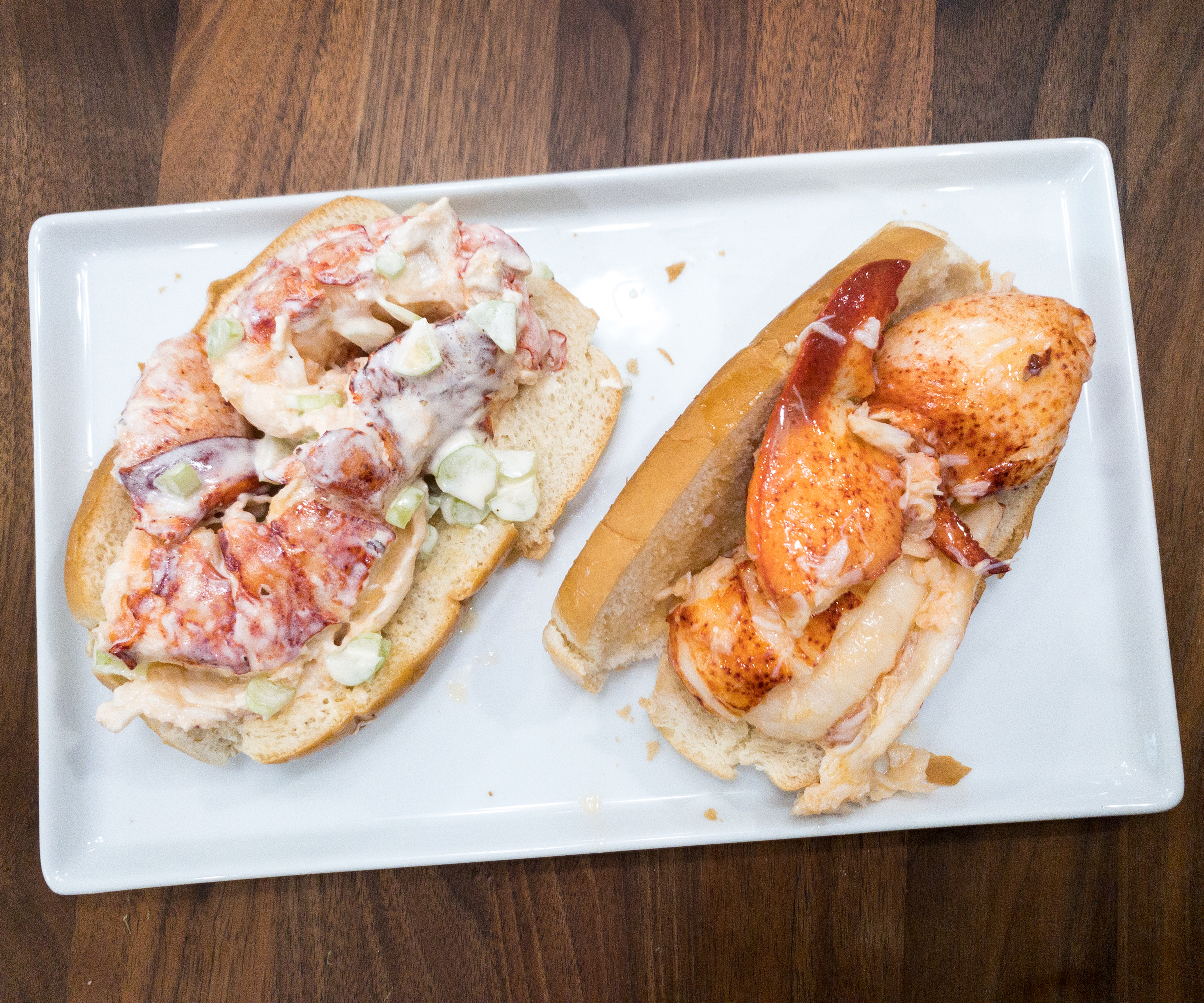 We made two recipes for the lobster roll!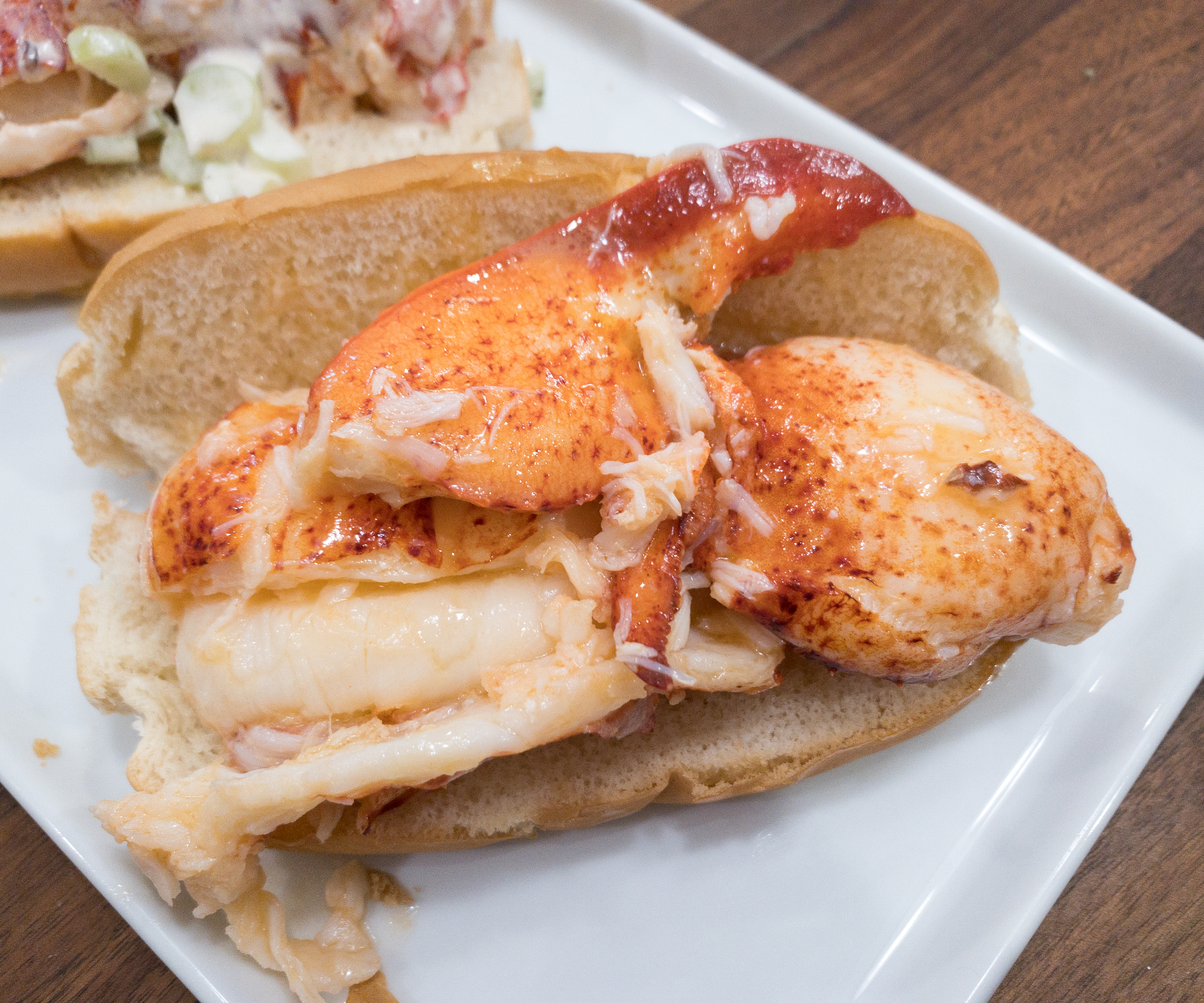 First is just our sea salt butter smothered lobster meat! That looks so good! Look at the absolute MONSTER size of those chunks. This is not some sort of chopped leftover lobster – this was made for the roll and it is oh so good.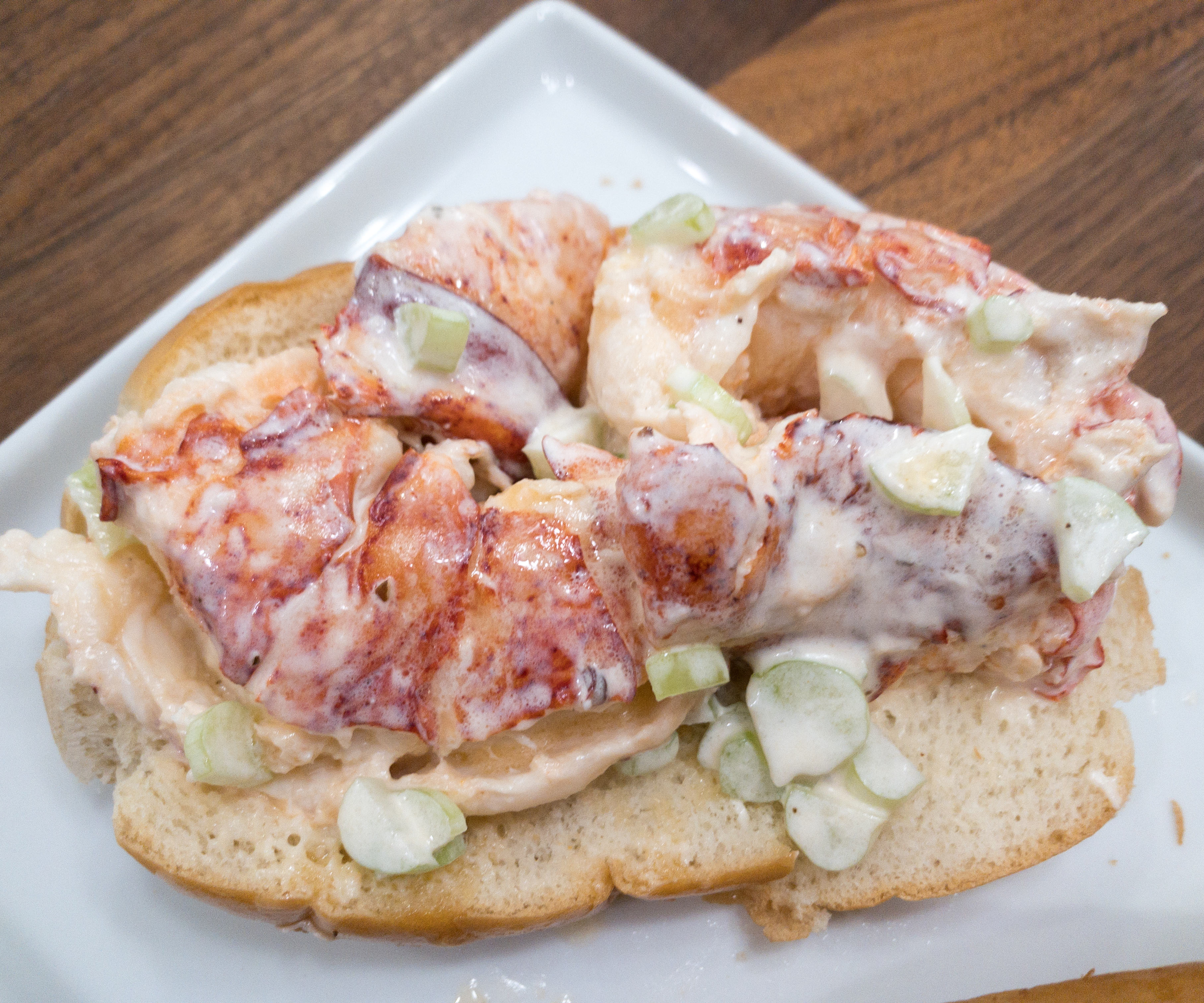 For the second roll, we threw in some lobster meat with mayonnaise, butter, cucumber and a splash of salt, pepper, and lemon juice for our take of the classic recipe!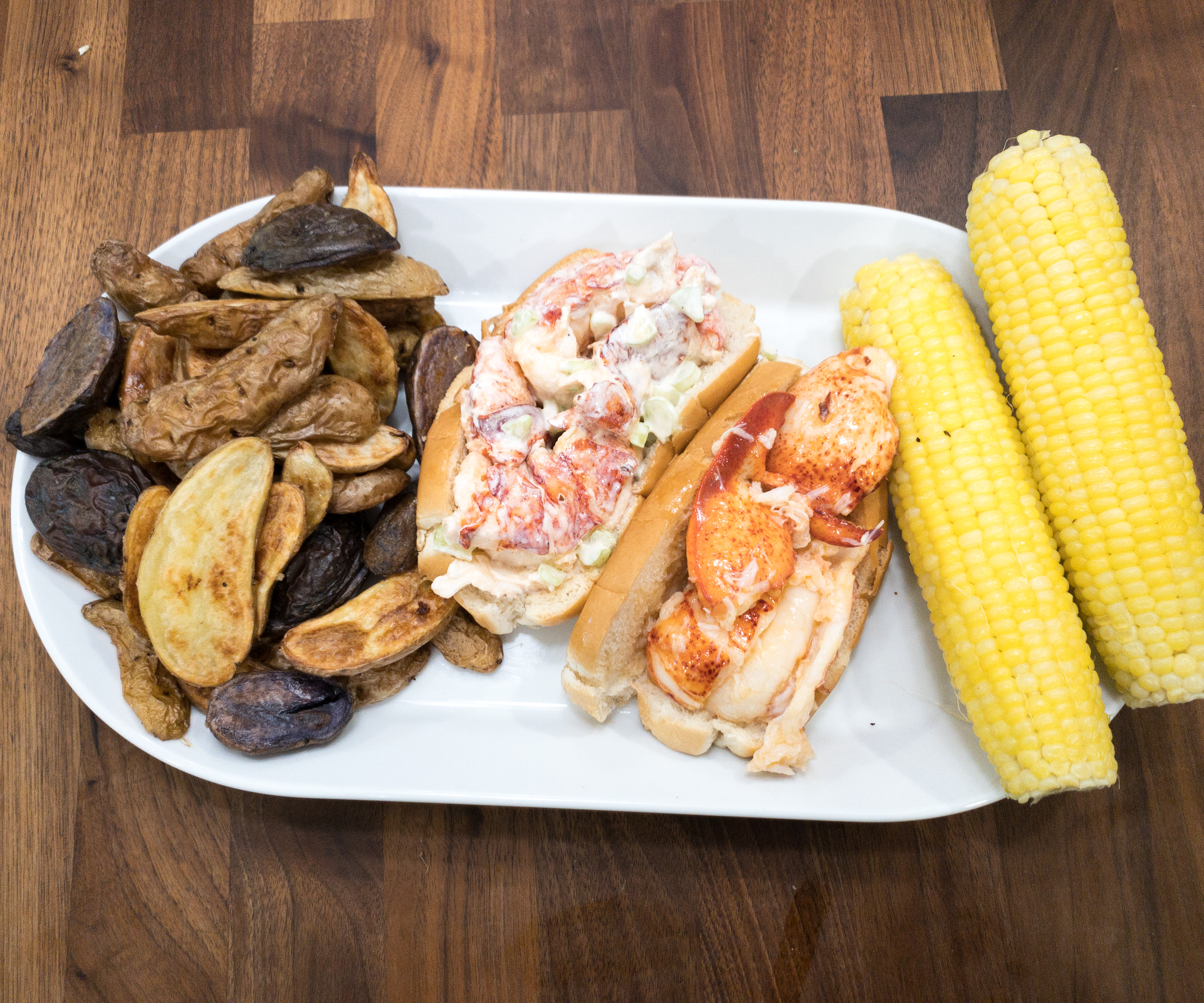 We also put a coating of butter on our bread. You can opt to lightly toast it for more texture!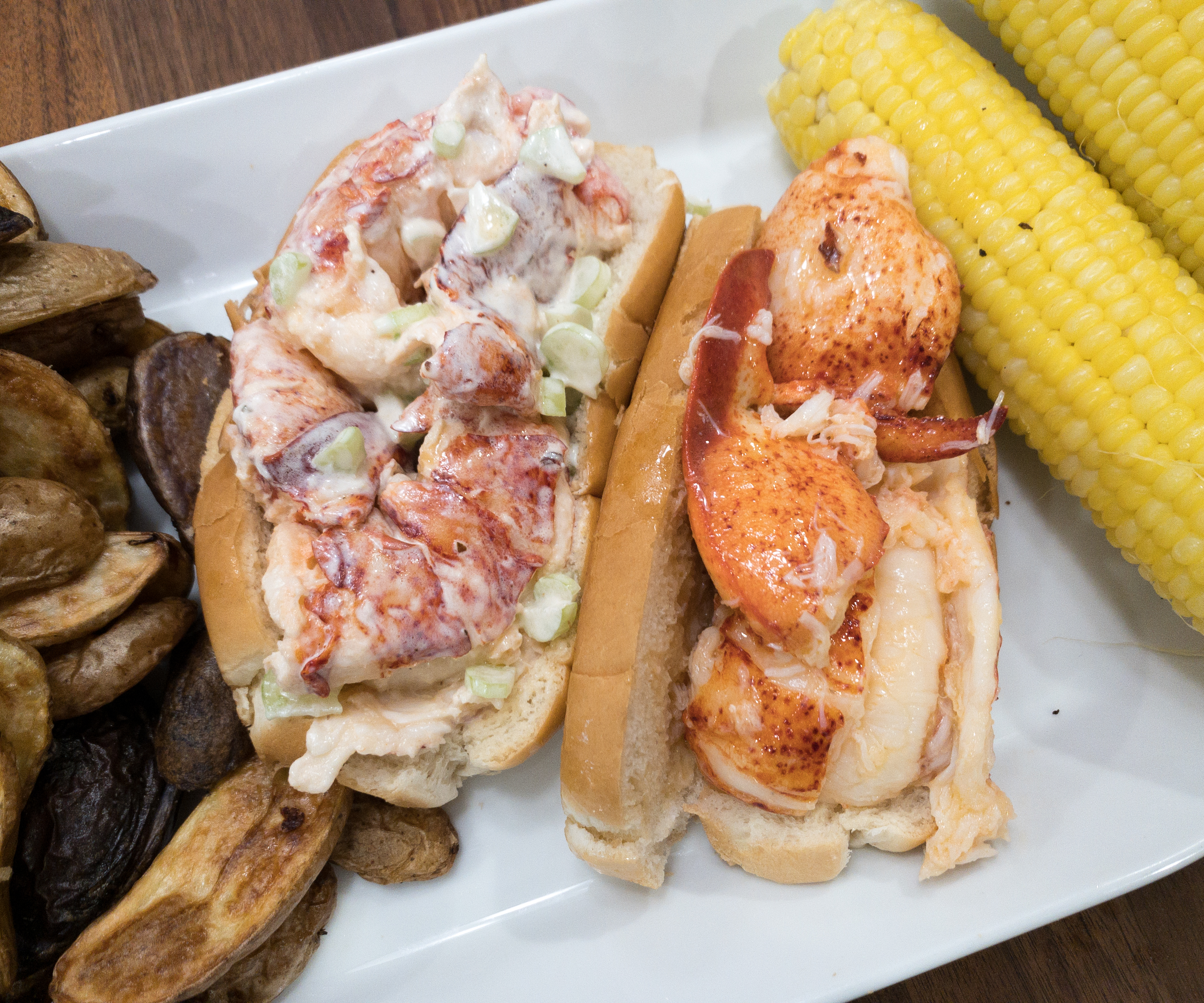 We threw in some sides like potatoes and corn, and everything was perfect! The lobster rolls were fantastic. The meat itself is juicy and flavorful, I seriously could not stop eating. Paired with toasted buttery bread, this filling meal surely left a great impression on my family!
Lastly, we have a pack of Salt Water Taffy, which is a bonus in the Lobster Roll Kit!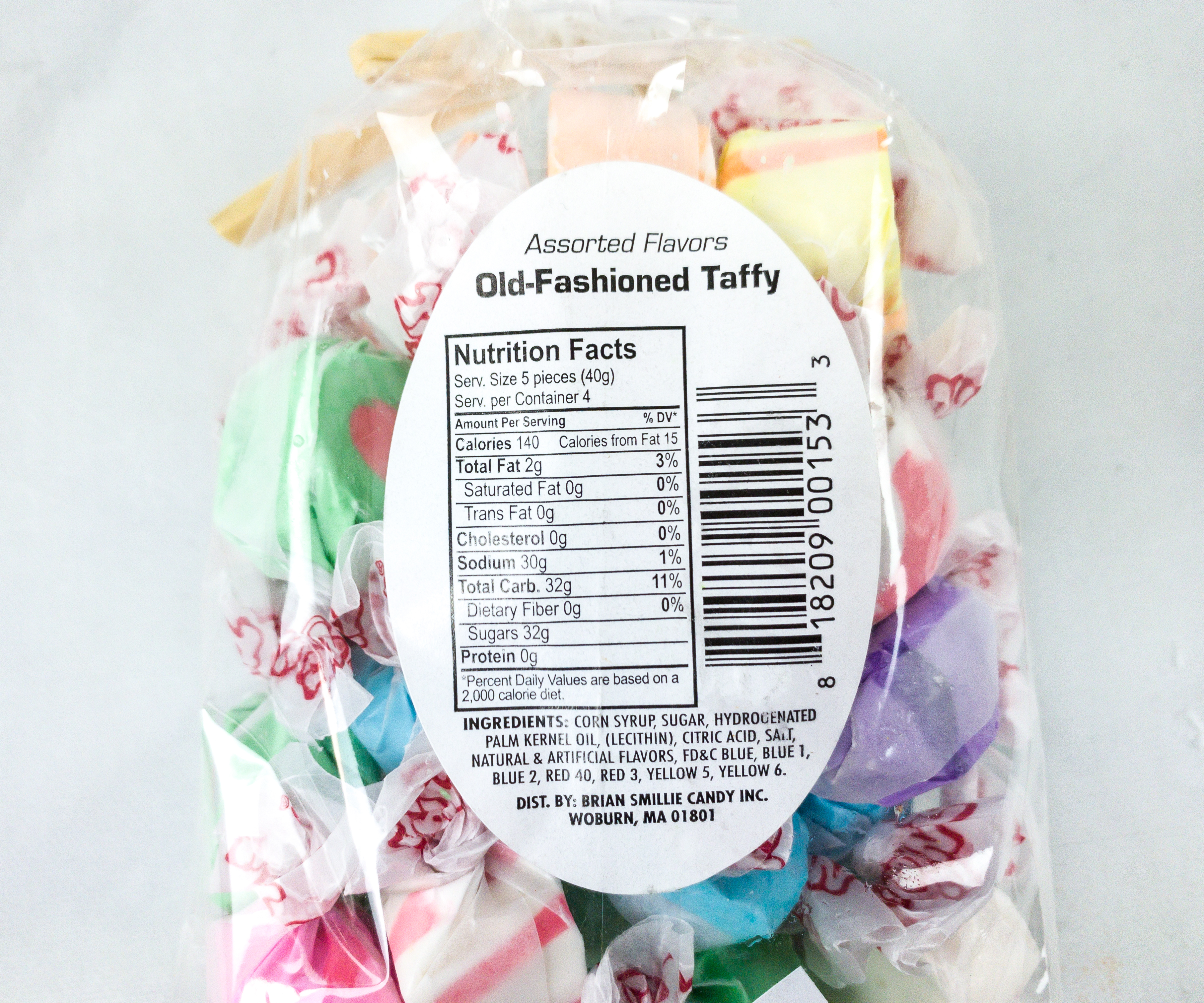 These are the perfect dessert treats!
We received them in different flavors and the kid in me is giddy with excitement! The candies were sticky, chewy, and yummy!
Lobster Anywhere makes it easy for us to enjoy delicious Maine lobsters at home! We loved everything from the clam chowder to the lobster rolls, down to the last bit of saltwater taffy! I love that the meals were easy to prepare. This is perfect if you would love to have an amazing lobster meal at home or when there's a special occasion. The convenience of the meals is just awesome and it is really as fresh as you can get it. You will really feel that they were prepared and cooked with love. Also, each bite is just bursting with flavor! If you're looking for fresh seafood delivered straight to your home, Lobster Anywhere has plenty of options to choose from!  Everything in this kit made my displaced New Englander heart happy – from the premium meat and chowder, to the Maine butter to the Vermont oyster crackers!
What do you think of Lobster Anywhere?