Crafting drinks at home is an easy possibility! There's bound to be one for cocktail aficionados to perfect their mixing talents among the various subscriptions available. You don't have to scour fancy bars just to be served perfectly chilled drinks to reward your taste buds – cocktail subscriptions will make it happen even when you're in the comfort of your own home!
Show More (3 items)
Whether you want to build a home bar or throw a party and celebrate big and small victories, these subscriptions won't disappoint! Some of these subscriptions send ready-to-drink cocktails in a can, while others allow you to be the bartender you want to be! Most of these subscriptions also send boxes with booze in them, and some give you the freedom to experiment with the ingredients and decide on your own what spirits to use.
Creating a decent cocktail is a skill! Practice your boozy tricks with the best cocktail subscriptions listed below. Check them out and find which appeals to you the most!
All The Best Subscriptions for Crafting Cocktails At Home!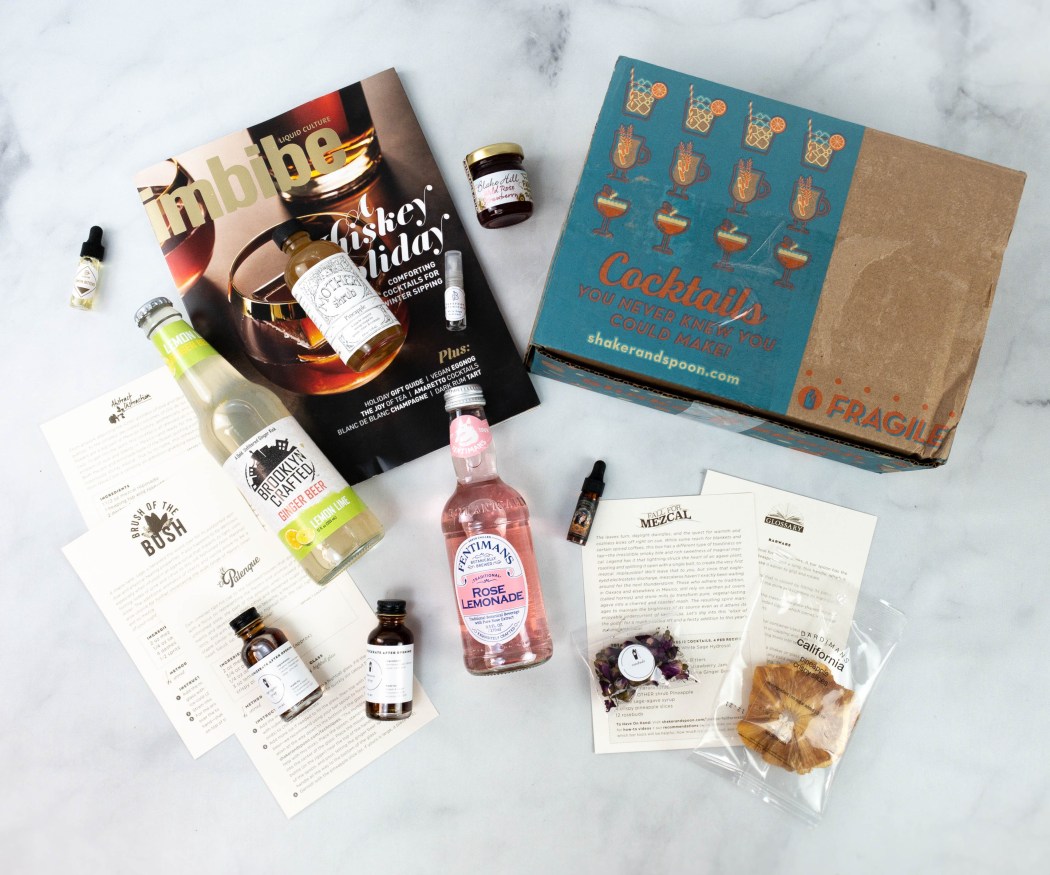 Image from: our review
Why We Love It: Shaker & Spoon Cocktail Club will teach you how to make and mix the perfect drink you can enjoy alone, with relatives, or with friends! Host a party and celebrate any moment with a box full of ingredients to concoct a cocktail. Each month is centered around one type of liquor, which will allow you to know different styles of cocktail making. You'll receive 3 recipe cards along with all the ingredients (besides the alcohol) like syrups, mixers, garnishes, and more to make 12 cocktails – 4 from each recipe. There's even a glossary that explains any bartending terms you're not that familiar with. Just follow the instructions, and create a cocktail that tastes like bar-quality drinks!
Deal: Save 15% off 1 & 3 month subscriptions! Use coupon code HELLO15. Cannot be combined with any other deal, only for first time subscribers.
---
Image from: Box on the Rocks
Why We Love It: Box on the Rocks is a monthly subscription curated around life's drinking occasions! This hip retro-inspired box wants you to be your own kind of bartender by sending crazy good cocktail kits. Partying or building your home bar comes possible with boxes filled with everything you need to make 10+ drinks! Their mixology team creates each kit, and it includes three different cocktail recipes, garnishes, and mixers, as well as one cool expert bar tool. Past themes include Cosmo, Margarita, and Whiskey Sour.
---
Image from: The Jolly Hour
Why We Love It: The Jolly Hour is a subscription box that will make things easy for you so you can create craft cocktails at home. They only use local, clean, and fresh ingredients that are at the peak of the season for a boost of the best flavor in each recipe. You get to pick 3 out of 5 different boxes available per season – Tequila Box, Gin Box, Vodka Box, Rum Box, and Whiskey Box. Each box contains 3 different recipes with unique and original flavor combinations you won't find elsewhere, ranging from bitter to garnishes. Each recipe can make 4 cocktails, for a total of 12 you can share with friends and family!
---
Image from: DRNXMYTH
Why We Love It: With DRNXMYTH, it's easy to drink your fave cocktails – no measuring needed! This subscription delivers bottled cocktails straight to your door, so there's no need to set foot outside. Their twist to mix bottles is what makes them one unique cocktail brand to try. The fresh juice is separated from the spirits to ensure freshness, taste, color, and texture. All you have to do is twist the lower chamber and see magic happens! Shake it up real good, and you'll have a fresh craft cocktail to enjoy. Everything is cold-pressed and truly fresh. No preservatives and no artificial ingredients, just real good bartender-made cocktails!
Deal: Get $20 off on your first $150+ cocktail order! Use coupon code SHAKE20.
---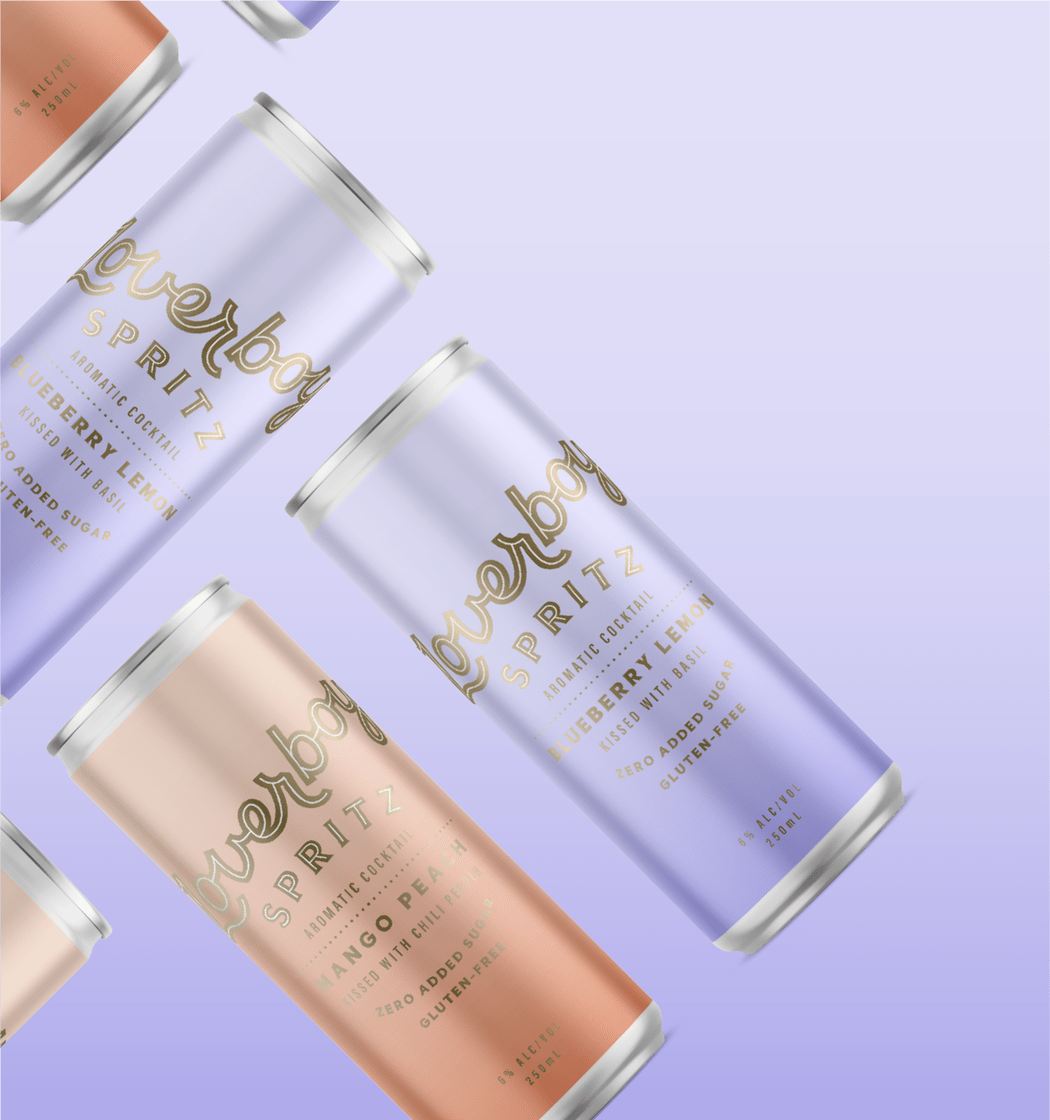 Image from: Loverboy
Why We Love It: Loverboy delivers premium craft bubbly spritz straight to your door in 250ml cans. This ready-to-drink aromatic craft cocktail has no sugar added and is absolutely gluten-free! They give a flirtatious twist on the not-too-sweet, bubbly spirits by offering flavored ones such as Passion Fruit Guava kissed with honeysuckle, Mango Peach kissed with chili pepper, Blueberry-Lemon kissed with basil, and Espresso Martini kissed with vanilla. You can get each flavor in 12 packs, or you can also try 3 flavors when you purchase the Variety Pack!
---
Image from: Onda
Why We Love It: Sparkling tequila made possible, and that's thanks to Onda! This tequila mixed with real juice and sparkling water comes in cans so you can take it and enjoy it on the beach – well, not just on the beach but anywhere! It is gluten-free and made from natural ingredients with zero sugar, so you can just drink it up with no worries. Available in Sparkling Tequila Lime, Grapefruit, Watermelon, and Blood Orange flavors, sold in 24-can packs. But if you want to try four different flavors, you can opt for the Classic Collection. Join the Club and get free shipping, exclusive playlists, and first access to merchandise and promotions!
---
Image from: Two Chicks Cocktail
Why We Love It: Two Chicks Cocktails is a brand that's founded, owned, and run by women, inspiring people to connect over cocktails! They offer RTD cocktails made with real premium spirits, mixed with natural essences of fruits and botanicals. It is the perfect combination of taste and style, with a feminine twist! These canned cocktails are great to serve on any occasion as they're designed to be so, really! There are 8 wonderful flavors to choose from, available in 355ml cans: Citrus Margarita, Vodka Fizz, Paloma, Vodka CuTea, Lemon Strawberry Kiss, New Fashioned, Cranberry Tartini, and Apple Gimlet.
---
Image from: American Cocktail Club
Why We Love It: Feel like you're in a mixology bar with every box you'll receive from American Cocktail Club. It is a monthly subscription that delivers almost everything you'll need to concoct a perfect drink in the comfort of your own home! Experience the adventure of mixing and drinking 5-star cocktails when you choose between Everything Box or Everything But the Booze Box. Each cocktail box is crafted by award-winning mixologists, and it includes all of the ingredients and recipes needed to make four servings of unique, all-natural, low-sugar, and world-class cocktails!
Deal: Get 15% off on $20+ orders! Use coupon code HELLO15.
---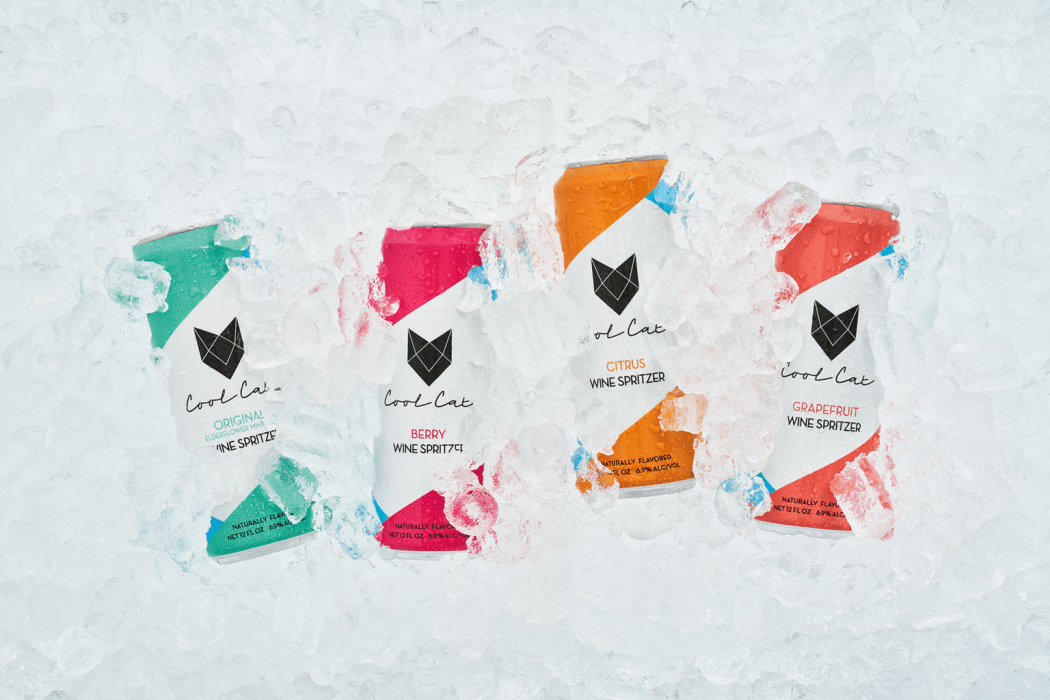 Image from: Cool Cat
Why We Love It: Cool Cat is the kind of drink you need when you want one! These canned wine spritzers spike up your drinking experience to the next level, plus they're naturally flavored and gluten-free as well. Each can contain a 6.9% alcohol volume, which means you can party more without paying more! Berry, Grapefruit, Citrus, or Original (Elderflower Mint Lime) – whichever flavor you prefer, you'll be sure to have fun drinking. Each pack contains four 12oz cans, making the wine experience cooler than you could ever think! Pop the can and drink straight from it or mix it into your fave cocktail recipes – the choice is yours.
Deal: Get 15% off on your first purchase! Use coupon code COOLCAT15.
---
And that is our list of the best cocktail subscriptions! Which one is your favorite? Let us know in the comments!
There's a whole bunch more of amazing subscriptions to try! Check out our complete list of all the best subscription boxes in every category!