Getting a peaceful sleep after a long day recharges our tired minds and bodies. But, there are times when falling asleep and staying asleep comes hard to achieve. With better sleep subscriptions, no more rolling in bed and counting sheep! Get rid of those sleepless nights and wake up feeling replenished every day.
Doze off and wave goodbye to dizzy mornings with the best subscription boxes for better sleep! Don't forget to hit the heart button at the top of this post to save it for later so you can try more boxes on the list.
The Best Subscription Boxes for Better Sleep!
Image from: Proper
What You Get: Never have to worry about sleeplessness when you get evidence-backed supplements that are designed to your unique sleep issues from Proper. They aim to help you have a great night's sleep so you can be the best version of yourself when you wake up. Partnered with leading doctors in integrative sleep medicine, clinical psychology, and nutritional biochemistry, these supplements give holistic sleep solutions! Choose from 5 sleep supplements they offer: Core Sleep, Sleep + Restore, Sleep + Calm, Sleep + Immunity, Sleep + Clarity, and get 60 capsules good for 30 nights. If you want to find which works best for you, choose the Discovery Pack and get 10 capsules each to try.
You can also try their Core Sleep and Sleep + Restore supplements with CBD. These supplements include all the ingredients and benefits of Proper's formulation with CDB sourced from an Oregon-based supplier. Choose between a 15-day or 30-day supply and sleep with ease!
Price: Subscription costs $35.99 per month.
---
Image from: our review
What You Get: Say goodbye to sleepless nights with MyJane. This subscription aims to help women live better every day by bringing peace thru the night with their curated luxury CDB boxes. The Dream Box is valued at $120 and contains high-quality and tested hemp-derived products and a piece of handcrafted jewelry by a human trafficking survivor! Get even better sleep as a portion of the proceeds goes to a nonprofit organization that empowers women escaping human trafficking.
Other boxes are also available. If you want to ignite the fire, there's the Romance Box designed with couples in mind or the Girlfriends Box for giving the gift of wellness and well-being to a girl friend. There's also the SheSurvival Box Hedge Humor for a well-deserved me-time.
Check out MyJane Dream Box Reviews to know what this subscription is all about!
Price: Choose from the 4 one-time boxes available: SheSurvival Box Hedger Humor ($59), Girlfriends Box by MyJane ($89), Romance Box ($149), and Dream Box by My Jane ($89).
---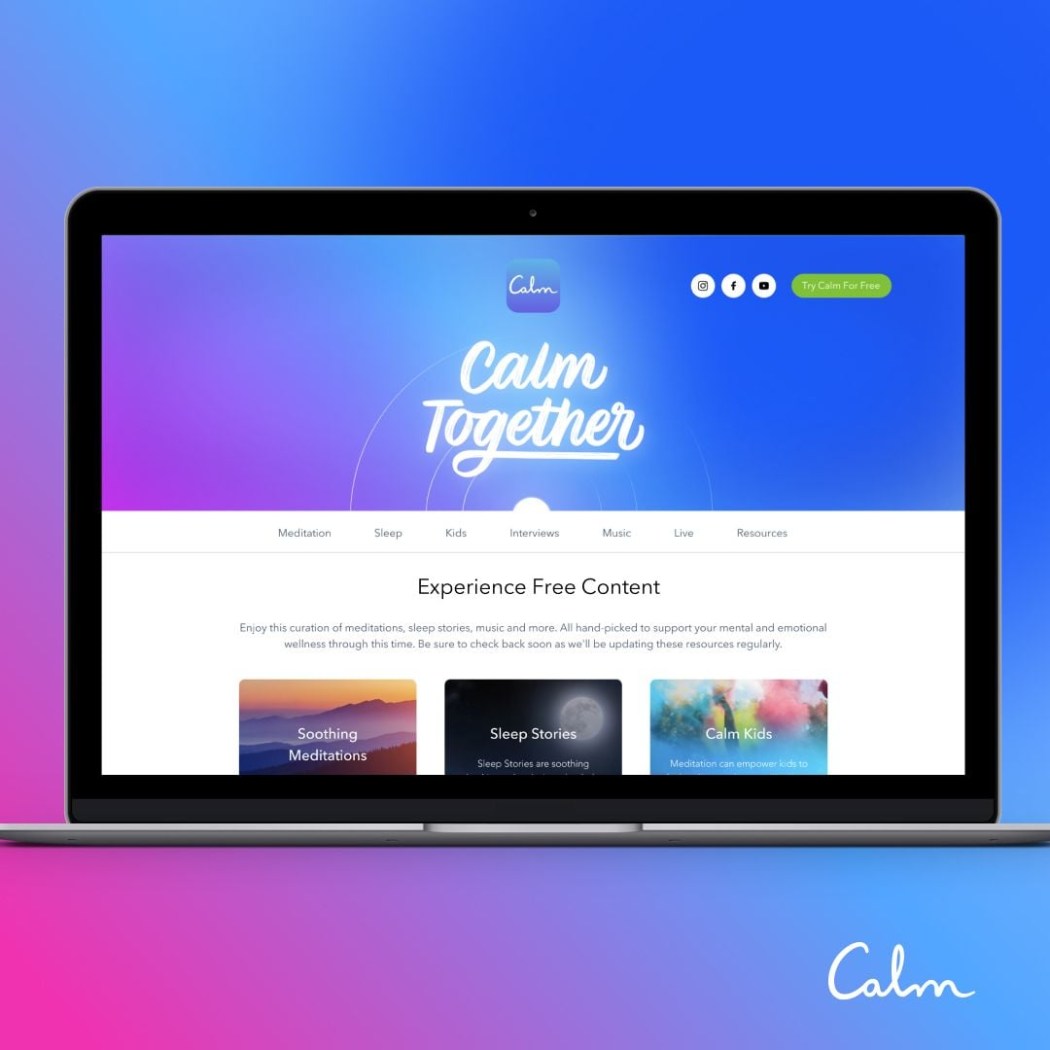 Image from: Calm
What You Get: With Calm, you can soothe your mind, body, and soul! Its mission is to make the world happier and healthier. Take a deep breath and find your inner peace by listening to unique audio content such as sleep stories, calming nature sounds, sleep soundscapes, relaxing music, and sleep meditations. With the help of this subscription, you can improve your sleep quality. Get rid of stress and worries before going to bed so you can sleep soundly!
Calm works through an app that you can download on any device. It also helps with reducing stress and anxiety, improving focus, self-improvement, and more! New contents are added weekly.
Price: Subscription costs $12.99 a month and $59.99 for a year plan. Or opt for a lifetime subscription for $299.99.
---
Image from: Objective Wellness
What You Get: Chocolate that helps with sleeping problems? With Objective Wellness, a better bedtime awaits you! This chocolate treat is your solution for better sleep and better days. Each cocoa-licious sleep aid is made with Gaba to help you sleep quickly and infused with Saffron to keep you asleep all night. One pack contains 30 pieces of chocolate-mint flavored squares. Eat one 30 minutes before bed and let it melt away all the stress so you can fall into a deep, peaceful sleep. You'll wake up the next morning feeling well-rested and energized!
They also offer products for different wellness goals – immunity and wellness, skin health, focus and clarity, eye shield, and more!
Price: The box starts at $25.
---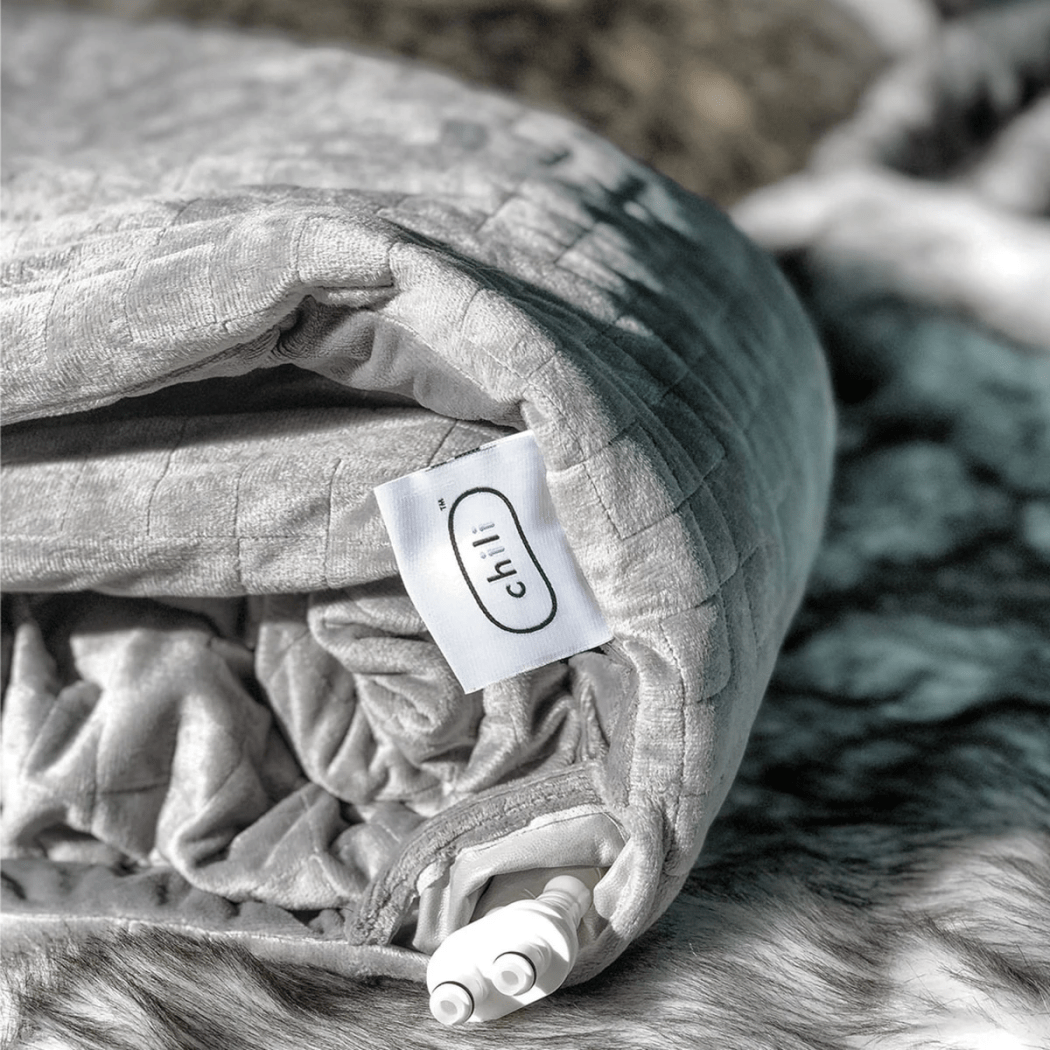 Image from: ChiliBLANKET
Meet chiliBLANKET™, the only weighted blanket that can also be paired with a chili control unit. This weighted blanket delivers restful and restorative sleep with the added comfort of weighted goodness.
Price: The chiliBlanket costs $299, chiliBLANKET plus chiliPAD Control Unit costs $499 and the chiliBLANKET plus OOLER Control Unit costs $699.
---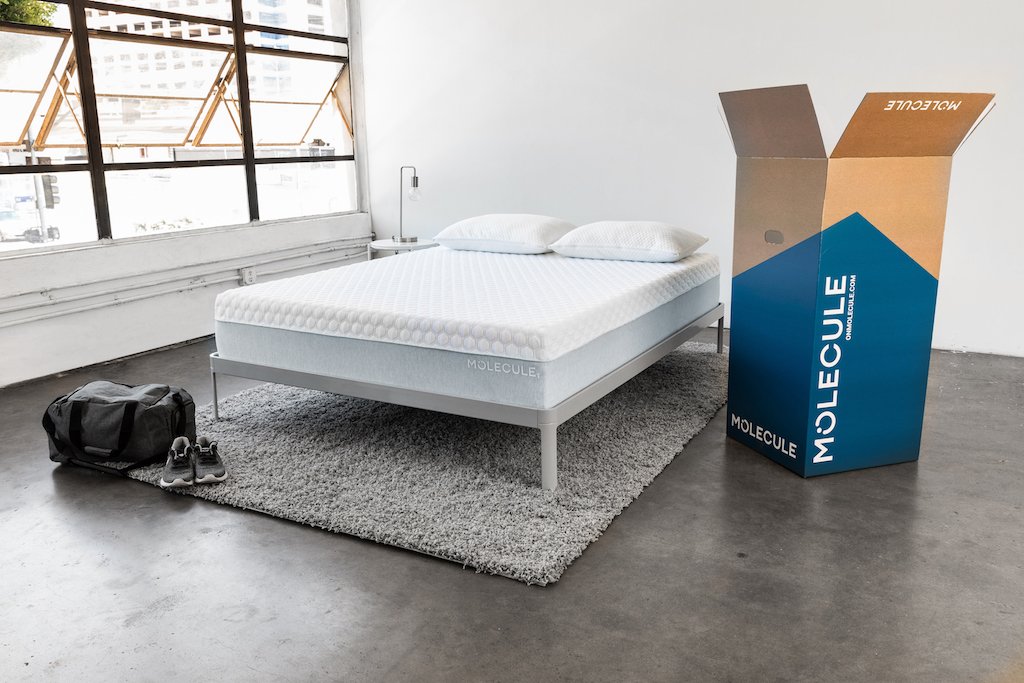 Image from: Molecule
MOLECULE is the first-of-its-kind mattress and sleep system scientifically engineered for those who strive for excellence in their active lifestyles.
Price: Mattresses starts at $699 for twin size up to $1099 for California king size
---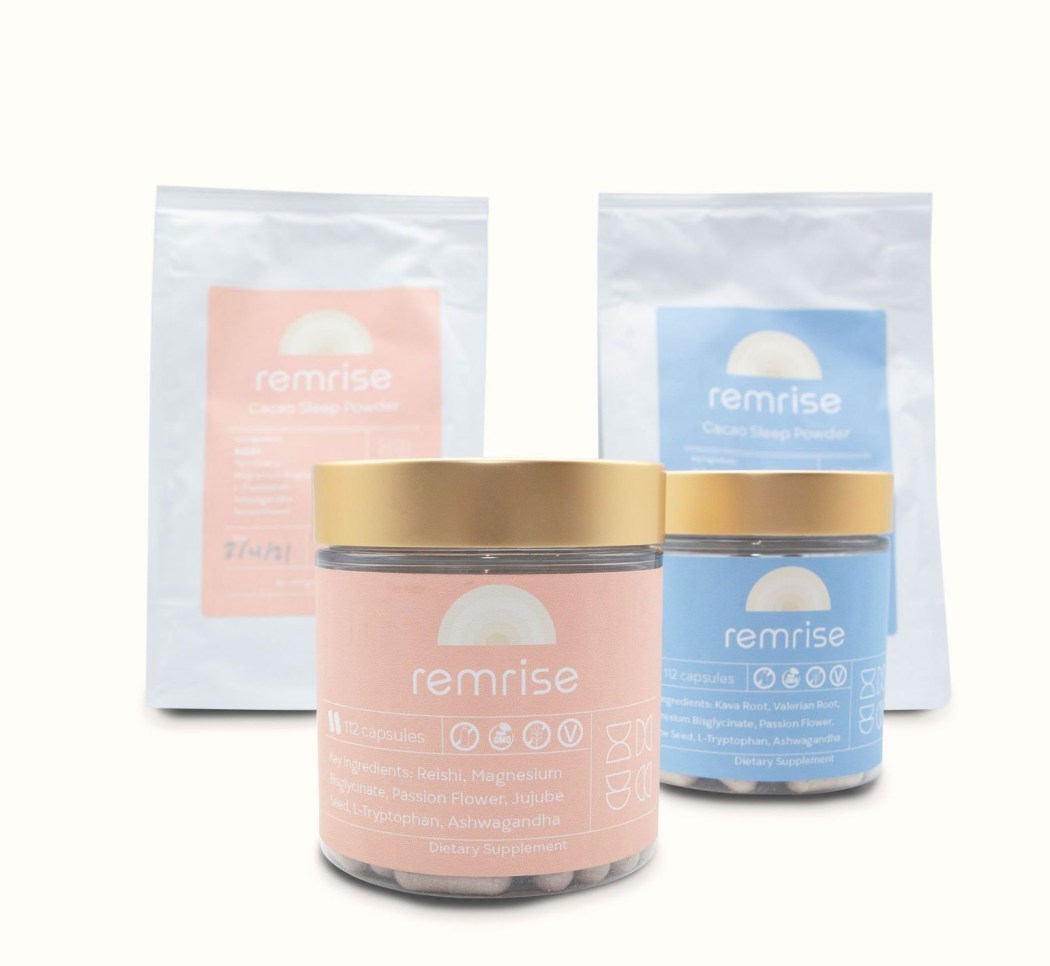 Image from: Remrise
Remrise offers personalized sleep formulas that address your sleep issues. Their sleep formulas are plant-based and drug-free. No groggy side effects either.
Price: The Sleep Vitamin costs $45 per month while the Sleep Powder costs $90 per month.
---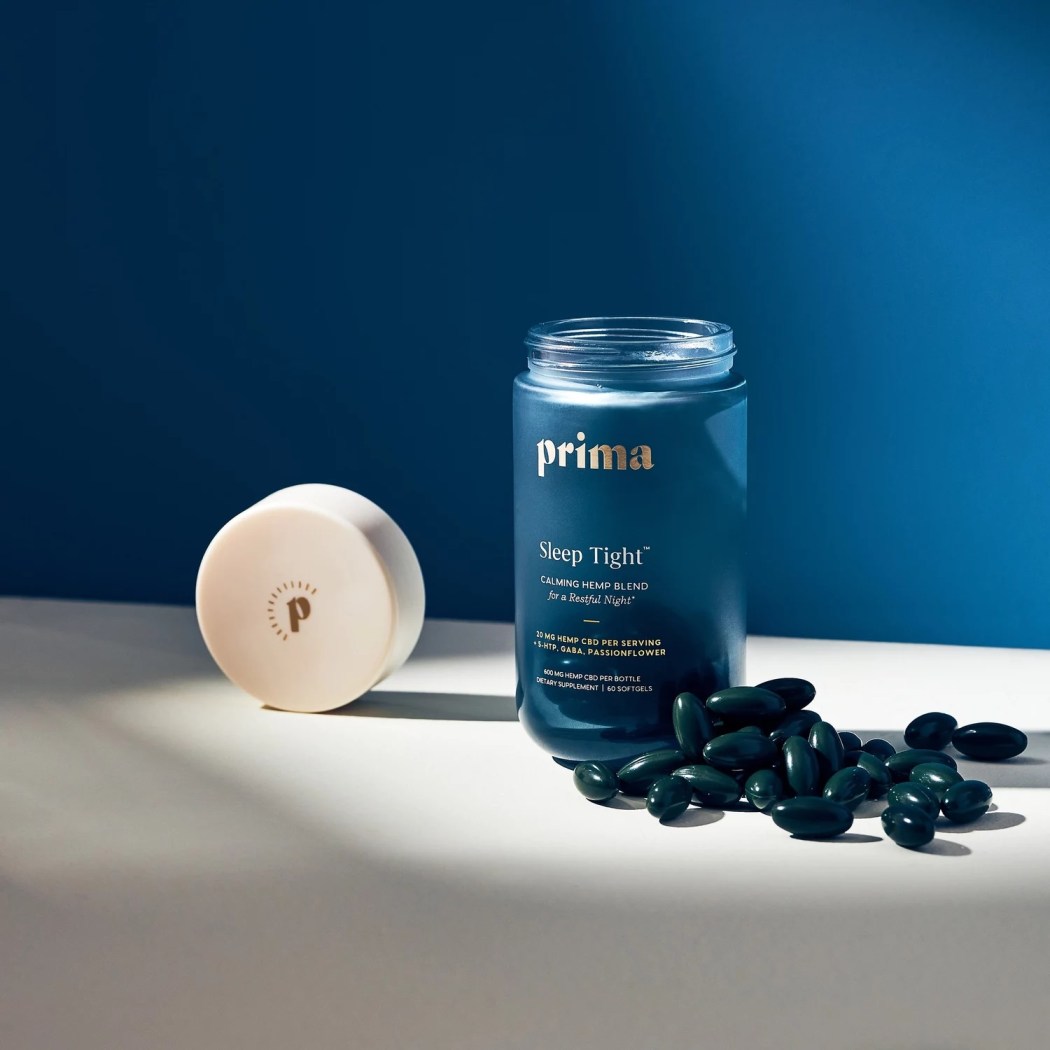 Image from: Prima
Prima is scientifically proven, powerful self-care. We're on a mission to unlock the science of being well by creating real, everyday tools to help — from content and personalized support to superior quality products made with clean, potent ingredients. Tools that empower you to meet the demands of life with more resilience, more energy, more balance… and a better you.
Price: prima products start at $10 up to $88.
Deal: Get 15% off your first order! Use coupon code LOVEPRIMA15.
---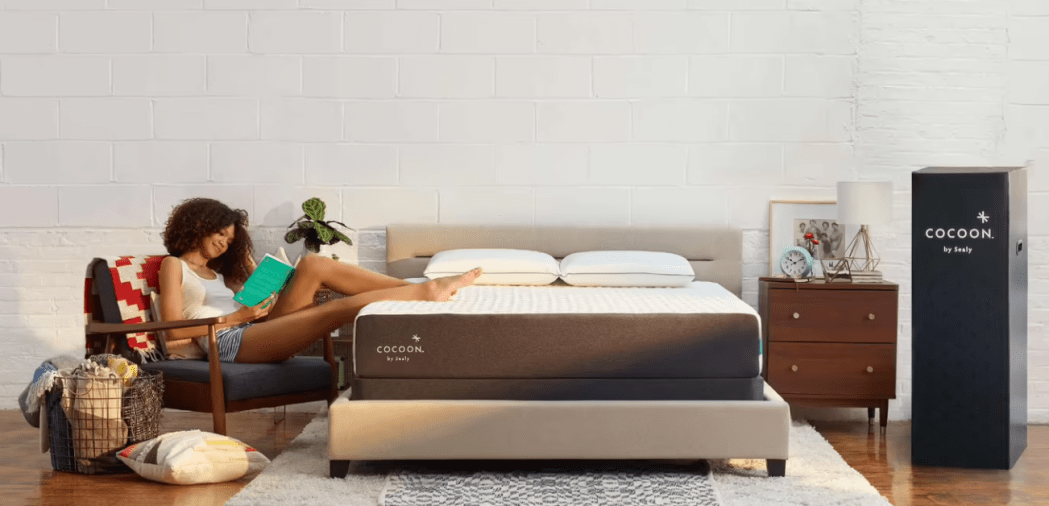 Image from: Cocoon by Sealy
Transform your bedroom today with Cocoon by Sealy, a Firm premium memory foam mattress with comfortable, innovative layers that will enhance the way you rest. A soft stretch-knit cover with spun poly fibers is designed to be breathable to help keep you cool and durable to protect your mattress. The Perfect Fit Memory Foam layer gives you a higher quality and higher density foam that will cradle you as you sleep while the strong, resilient Comfort layer and Support layer provide the essential, supportive base that your body needs to relax. The Cocoon by Sealy is delivered right to your door in an easily moveable box so you can maneuver your mattress into the perfect position. Made in the USA and backed by a 10-year warranty, Sealy is recognized as one of the industry's top manufacturers of mattresses for 130 years. Cocoon by Sealy will transform the way you sleep.
---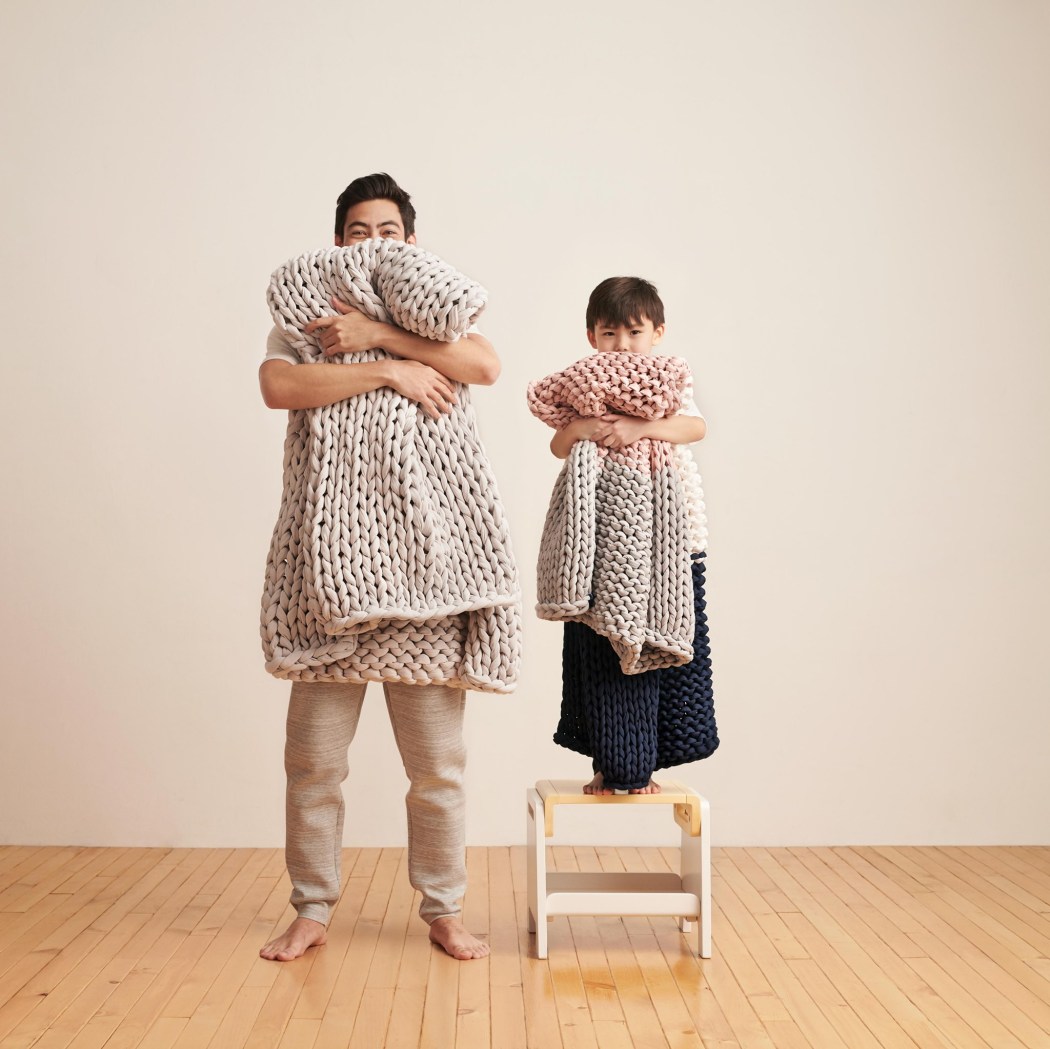 Image from: Bearaby
The magic of a blissful cuddle, captured in layers of soft, organic fabric and hand-knitted into cocoonable, couchworthy perfection.
---
And that's the list of the best subscriptions for better sleep! Which of these are you willing to try so you can have a good night's sleep?
Looking for more? Browse our list of all the best subscription boxes in every category!
Say Hello to More Health & Wellness Subscriptions!