Achieving a restful night's sleep is crucial for our overall health and happiness, and fortunately, there are subscription boxes that can help! If you're having trouble falling asleep, these boxes offer a solution.
Wave goodbye to sleepless nights and welcome the feeling of waking up refreshed and rejuvenated each morning. These sleep subscription boxes provide a range of products and resources to help you establish a serene and tranquil sleep environment. From soothing aromatherapy scents to noise-canceling earplugs, they have everything you need to enhance your sleep quality.
Show More (3 items)
Prioritizing your sleep health is a wise investment in your overall well-being. Take a step towards better sleep by exploring the best subscription boxes that helps improve your sleep quality. Don't let restless nights rob you of the rejuvenation you deserve. Give these boxes a try and experience the transformative power of restful sleep!
The Best Subscription Boxes and Other Goodies for A Good Night Snooze!
Image from: Proper
What You Get: Never have to worry about sleeplessness when you get evidence-backed supplements that are designed to your unique sleep issues from Proper. They aim to help you have a great night's sleep so you can be the best version of yourself when you wake up. Partnered with leading doctors in integrative sleep medicine, clinical psychology, and nutritional biochemistry, these supplements give holistic sleep solutions! Choose from 5 sleep supplements they offer: Core Sleep, Sleep + Restore, Sleep + Calm, Sleep + Immunity, Sleep + Clarity, and get 60 capsules good for 30 nights.
If you want to find which works best for you, choose the Discovery Pack and get 10 capsules each to try. You can also try their Core Sleep and Sleep + Restore supplements with CBD. These supplements include all the ingredients and benefits of Proper's formulation with CDB sourced from an Oregon-based supplier. Choose between a 15-day or 30-day supply and sleep with ease!
Deal: Save 10% on your first monthly subscription! Use coupon code HGSUB20.
---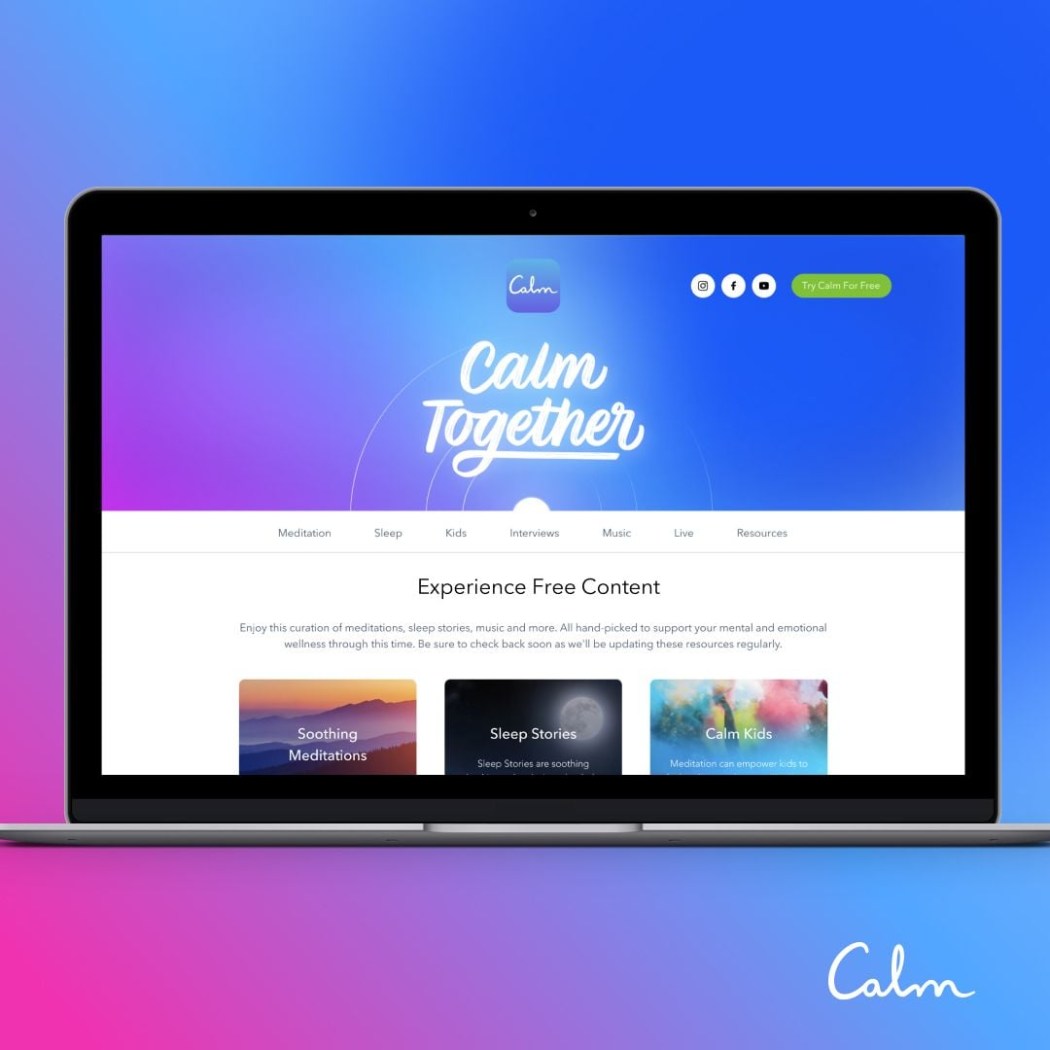 Image from: Calm
What You Get: With Calm, you can soothe your mind, body, and soul! Its mission is to make the world happier and healthier. Take a deep breath and find your inner peace by listening to unique audio content such as sleep stories, calming nature sounds, sleep soundscapes, relaxing music, and sleep meditations. With the help of this subscription, you can improve your sleep quality.
Get rid of stress and worries as you listen to soothing audio before going to bed so you can sleep soundly! Calm works through an app that you can download on any device. It does not only help with reducing stress and anxiety but improve focus, self-improvement, and more! Plus, new contents are added weekly.
---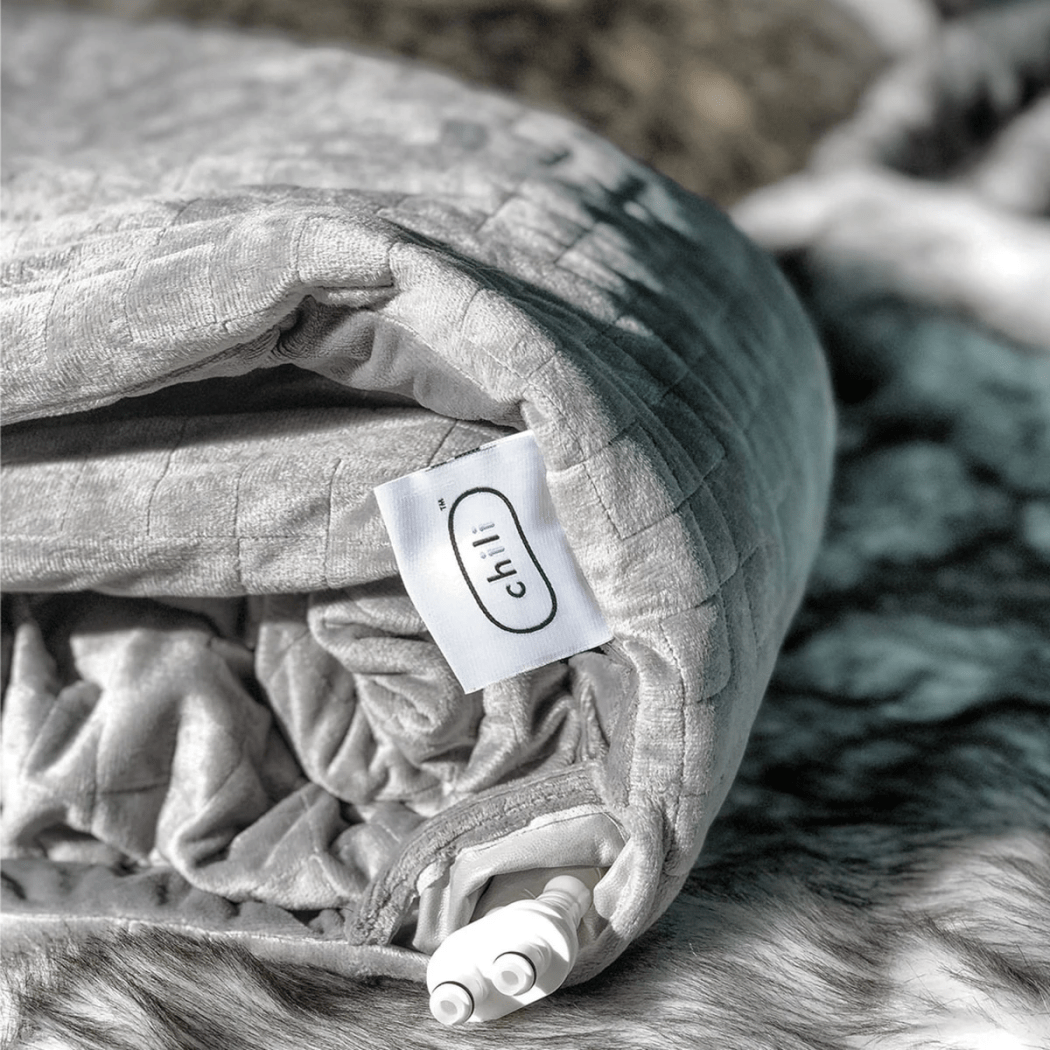 Image from: ChiliBLANKET
What You Get: Wishing for a good night's rest enveloped by a comforting blanket? Worry not, as chiliBLANKET will give you what you just wished for! They'll send you a weighted blanket that delivers restful and restorative sleep with just the perfect balance of weighted goodness, plus it's hydro-powered! Each blanket can also be paired with a chili control unit, allowing you to pre-cool or pre-warm your blanket via insulated tubing installed in it. Once you've set the temperature, you can snuggle in it and have a comfortable sleep all night long!
It's an extra cozy poly-blend, square-knit fleece blanket designed to help you have a deeper sleep than usual, backed by real science! Receive the blanket with a Cube Control Unit or Ooler Control Unit. Either way, they'll give you the nicest present you've ever wished for – a good night's sleep!
---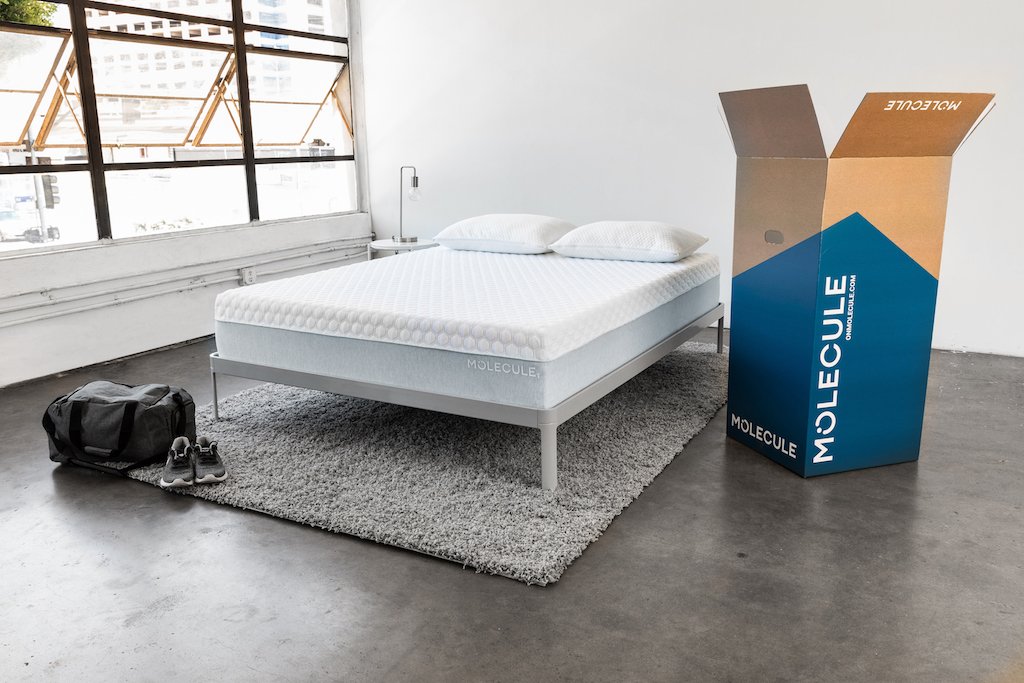 Image from: Molecule
What You Get: Having a complete sleep after a long tiring day restores lost energy, and Molecule offers a one-of-a-kind mattress that'll help you achieve the perfect sleep you asked for! There are three levels of mattresses offered so you can explore optimal rest and recovery – Molecule 1, which has 3x the airflow (pressure relief, self-adjusting support, and spine alignment), Molecule 2 Airtec, which has 5x the airflow (support and temperature regulating with an antimicrobial treatment), and Molecule Hybrid Mattress, which has 7x the airflow (maximize comfort and support while keeping you cool all night long).
These mattresses are great options for those who lead the active lifestyle, with available sizes twins to California king. It is designed in collaboration with top sleep doctors, and it has geometric zoned reflex layers for targeted and adaptive support and air-engineered to optimize sleep and recovery!
---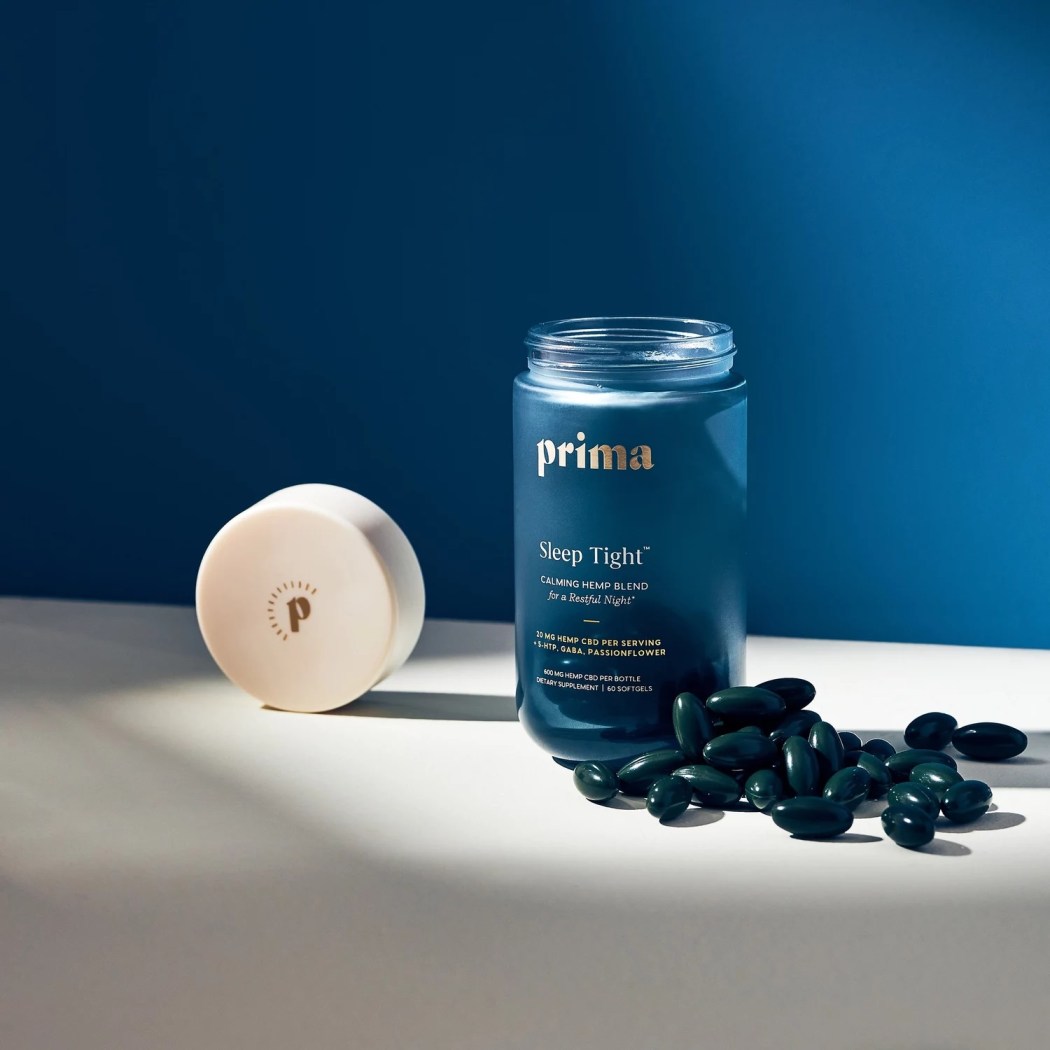 Image from: Prima
What You Get: Whether you want to feel strong, calm, balanced, rested, or energized, there's Prima. This scientifically proven, powerful self-care subscription box provides superior quality sleep essentials made with clean, dynamic, premium CBD ingredients, plus amino acids and relaxing herbs to help you have the restful night you deserve. It'll help you achieve a deep restorative sleep with products like soft gels, powder blends, bath soaks, and oil! You can shop for individual products or get multiple items with their bundles.
All products are doctor-formulated and definitely cruelty-free & vegan with no gluten and sweeteners, and it's non-intoxicating as well – 100% clean! Sweet dreams and uninterrupted sleep is what you can get from this subscription. They also donate 1% of their annual revenue to non-profit partners who need support.
Deal: Get 20% off on all one-time orders! Use coupon code EASY.
---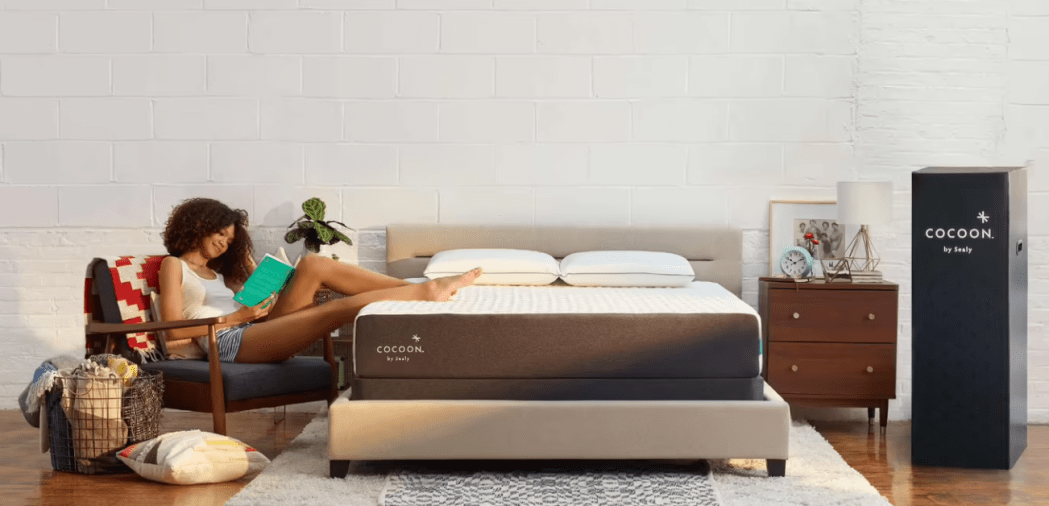 Image from: Cocoon by Sealy
What You Get: With Cocoon by Sealy, you'll have more comfort when sleeping, night after night! This mattress in a box is made from memory foam with a comfort layer to reduce pressure in the hips and shoulders, especially if you prefer sleeping sideways. It adjusts to your shape so you can sleep soundly and wake up with no stiff body! It also has a stretch-knit fabric cover that's breathable and durable with a soft feel.
There are two models for you to choose from: Cocoon Chill (perfect fit memory foam with motion isolation, conforming support, and a modern feel) and Cocoon Chill Hybrid (a perfect blend of memory foam and responsive coils with responsive bounce, conforming support, and a classic feel). Take your pick and transform the way you sleep. Rest easy with these cocoon mattresses that are built to last and can stand wear and tear!
---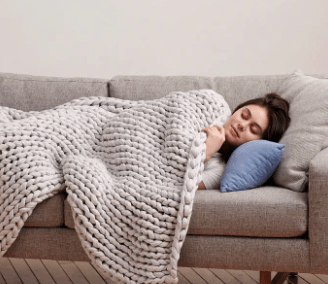 Image from: Bearaby
What You Get: A completely rested sleep comes when you're extra comfortable in what's around you, and Bearaby has just the perfect blanket to accompany you when sleeping! This weighted blanket helps you have a better sleep with a naturally calming and wonderfully cuddly texture you'll can't get enough of. It is made with nothing but eco-friendly materials and hand-knitted into layers of soft and cocoonable, couch-worthy delight.
Choose from 5 blankets they offer: Cotton Napper, Travel Napper (comes with a duffel bag for traveling), Tree Napper, Nappling (for kids), Velvet Napper, and Hugger (queen-size). All blankets are ethically and sustainably made and are 100% biodegradable! With its gentle weight and buttery soft texture, it will make you feel calm and relaxed, resulting in a deeper and more natural sleep cycle!
---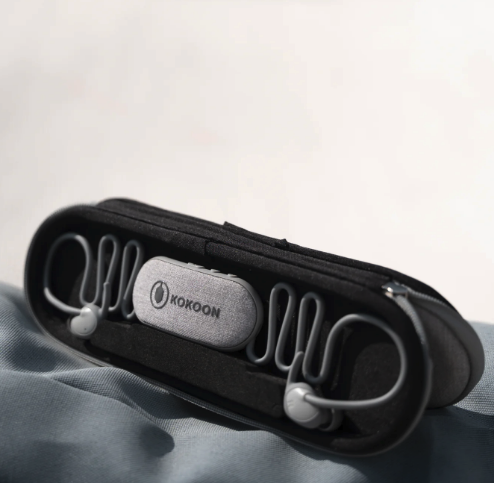 Image from: Kokoon
Kokoon is a company that offers science-backed, innovative audio devices that are designed to help enhance sleep quality. Their Kokoon Nightbuds, in particular, are perfect for those looking to catch some quality shut-eye. These in-ear headphones feature small, ultra-soft earbuds that can be worn comfortably all night long. Paired with the MyKokoon app, you'll have access to personalized features that cater to your specific needs. From white noise and guided meditations to sleep monitoring, Kokoon Nightbuds and MyKokoon app work together to provide you with the best possible sleep experience.
---
Image from: Hatch
Hatch is your go-to solution for a good night's rest, offering an array of devices designed to help you sleep better and cultivate healthy sleeping habits. This smart sleep assistant seamlessly combines a sound machine, sunrise alarm, smart light, meditation app, and alarm clock into a single, sleek package. With Hatch, you can wake up refreshed and revitalized, all while enjoying a personalized and calming sleep environment that promotes your well-being.
---
And that's our list of the best subscriptions for better sleep!
Looking for more subscriptions? Browse our complete list of all the best subscription boxes in every category!