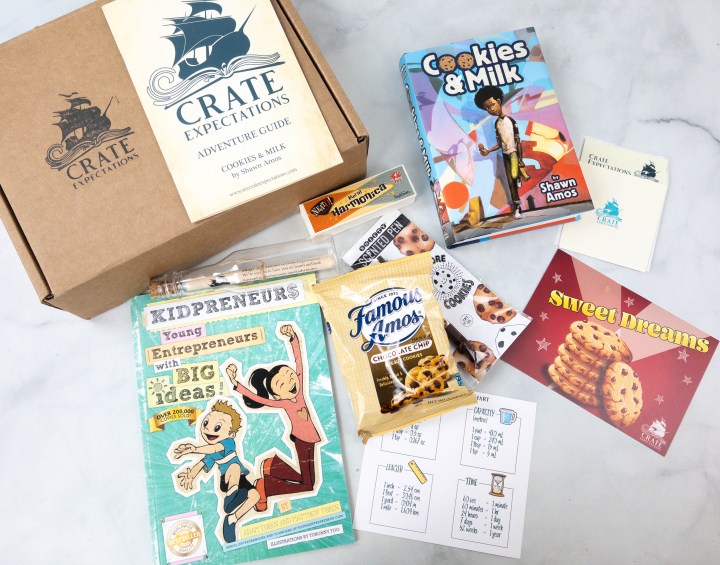 It's time for little readers to go on a bookish adventure once again! Crate Expectations June 2022 box included two fun books that give young explorers SWEET DREAMS. There's also a yummy treat to munch before bedtime + two bookish goodies that make the reading adventure feel oh-so-rewarding. As always, they included a guide for kids, with fun features and extra activities related to the theme.
DEAL: Get 10% off your first purchase! Use coupon code HELLO10.
Cookies & Milk by Shawn Amos ($13.59) is a story of Ellis Johnson, who dreams of spending his summer with his best friend, listening to their favorite music, and playing his harmonica. But things didn't go as planned as he had to help in making his father's dream come true: opening the world's first chocolate chip store! The story is full of humor and heartwarming scenes, as well as lessons to learn about self-discovery, family love, and friendship. At the end of the story is a recipe for a chocolate chip cookie. Overall, it's fun to read, and my kids enjoyed it!
The next book is Kidpreneurs: Young Entrepreneurs with Big Ideas ($12.95). It's an informative book teaching kids how to learn basic business principles, including how to start, manage, and grow a business venture. The book also includes vibrant, kid-friendly illustrations to keep things interesting while kids discover what it's like to be an entrepreneur.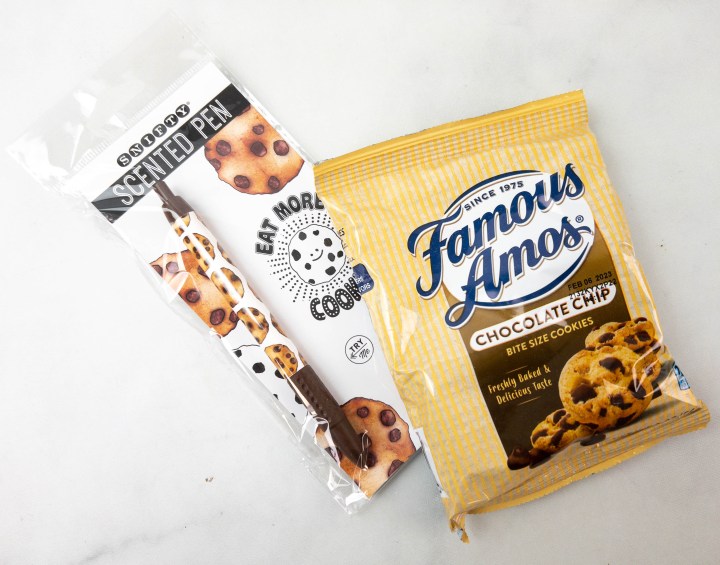 For a little surprise, the box included a Scented Pen, and it's designed all over with chocolate chip cookies. Inspired by the book Cookies & Milk, kids can use this pen when planning the summer business venture they have in mind. This month's featured snack is the Famous Amos Chocolate Chip Cookies. These are bite-sized cookies, ideal for dipping and dunking on a glass of milk for a bedtime treat.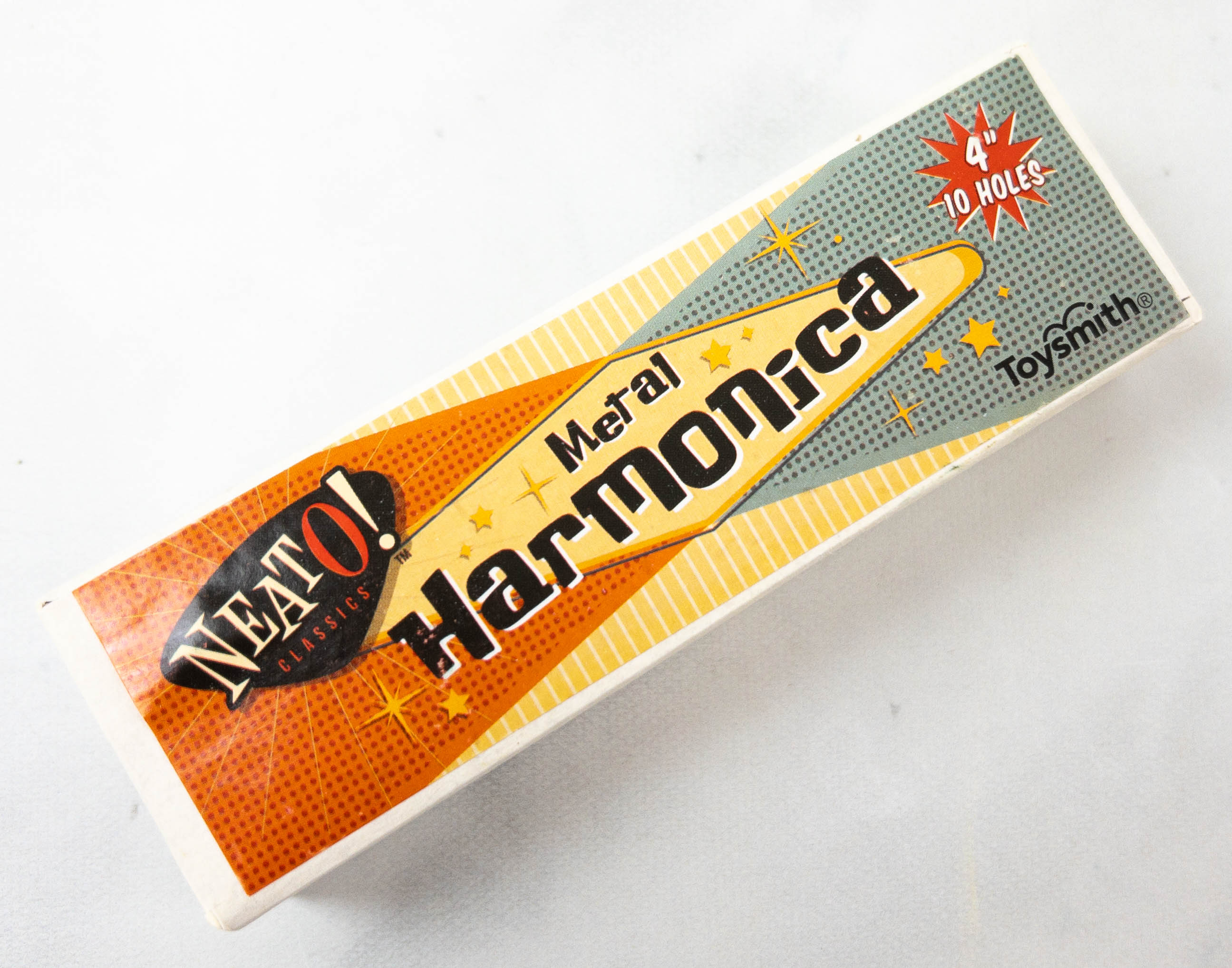 There is also a Metal Harmonica in the box to learn how to play, just like the character in the book. Made with kid-safe and high-quality materials, children may practice playing it while enjoying the summer.
Each box also comes with an Adventure Guide to steer more fun and enjoyment! Inside, you'll find Q&A with the featured author of Cookies & Milk, Shawn Amos. There's also a page with a STEM experiment for little learners to work on! This month, it's called Confection Perfection, and it's all about learning and converting measurements. They even included a conversion chart to make it easier for kids to understand the lesson. Other contents include a special writing activity, a create-your-own-cookies recipe, discussion questions, and book recommendations!
Crate Expectations is a great way to keep kids' imaginations running. This month's box is about having sweet dreams, and how to achieve those dreams. There's one humorous and heartwarming book while the other book teaches kids how to be successful entrepreneurs. My kids enjoyed both! They also loved the chocolate chip cookies, as well as the pen and harmonica. If you want young bookworms to have a blast, this themed bookish box is a great subscription choice!
The box also includes an info card with the theme in it and brief descriptions of the items. Here's a closer look:
Crate Expectations is a monthly kids' book subscription box that sends a quality book paired with a one-of-a-kind Adventure Guide and toys or games. Plans start at $34.99 each month, plus shipping and tax, and they also offer 3-month and 6-month subscriptions. Each box contains their book club pick of the month, 2-4 specially curated toys or games, a book-related STEM activity, and supplies, an exclusive author interview, a book-inspired recipe and menu ideas, book club discussion questions, and recommendations for further reading. The box is suited for 8-12-year-old kids and a favorite subscription box for tweens and pre-teens!
The Crate Expectations middle-grade readers box made our 2022 readers' choice list of best book subscription boxes for kids!
What do you think of the Crate Expectations box?