Wohven is a monthly t-shirt subscription service that sends you premium quality t-shirts at a fraction of the retail price. They make tees for men, women, and children.
The blank t-shirt subscription starts at just $9 a month and you can choose one of 12 colors (charcoal, light gray, navy, black, white, royal, brown, red, pewter, olive, mint, cardinal, or midnight), or let them surprise you. For $10 a month, they will make your t-shirt a v-neck (same color choices but no olive, mint, cardinal, or midnight) and for $15 a month, they will send you a graphic tee every month ($16 for a graphic v-neck). Go up to a long-sleeve graphic tee for $18 per month. Sizes range from small to XXL. It rates as one of our readers' picks for best subscription boxes for men and one of your favorite clothing subscriptions for women, too!
This is a review of the Wohven Women graphic tees.
DEAL: Get 30% off of your first month with coupon code HELLO30.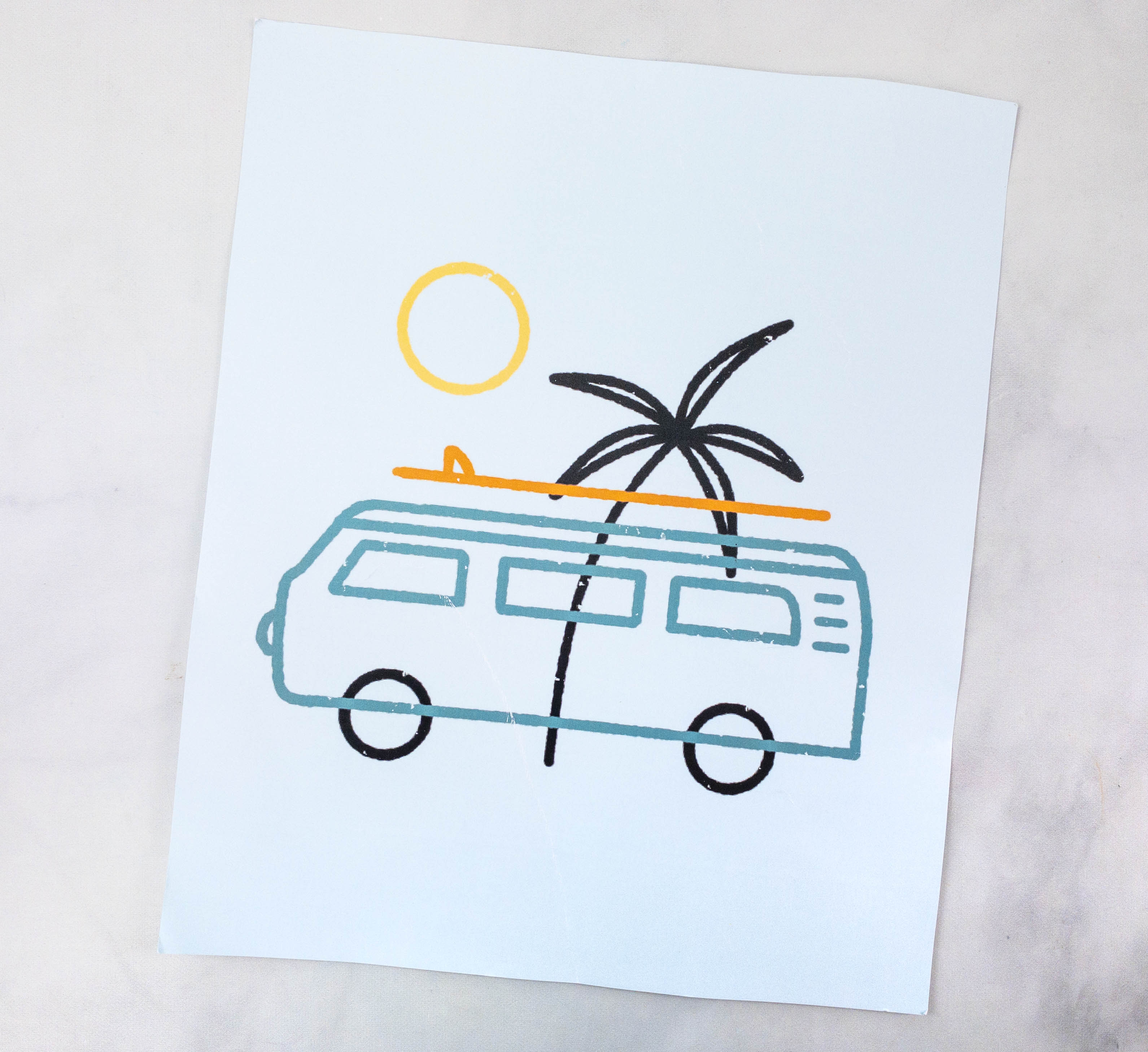 Here's a poster that features this month's shirt design!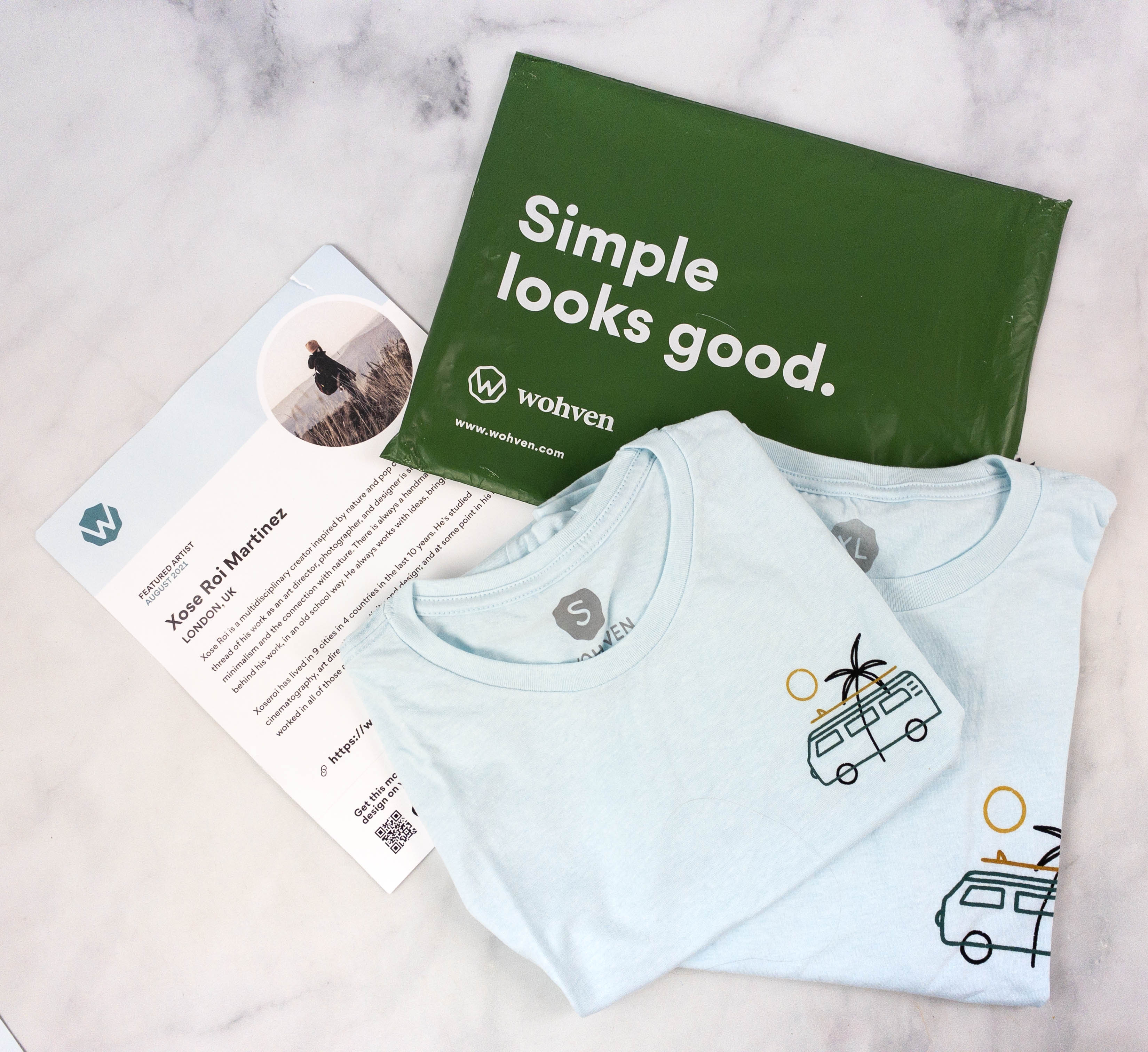 Everything in my August 2021 package!
This month's featured artist is Xose Roi Martinez from London, UK. He is a multidisciplinary creator who takes inspiration in nature and pop culture.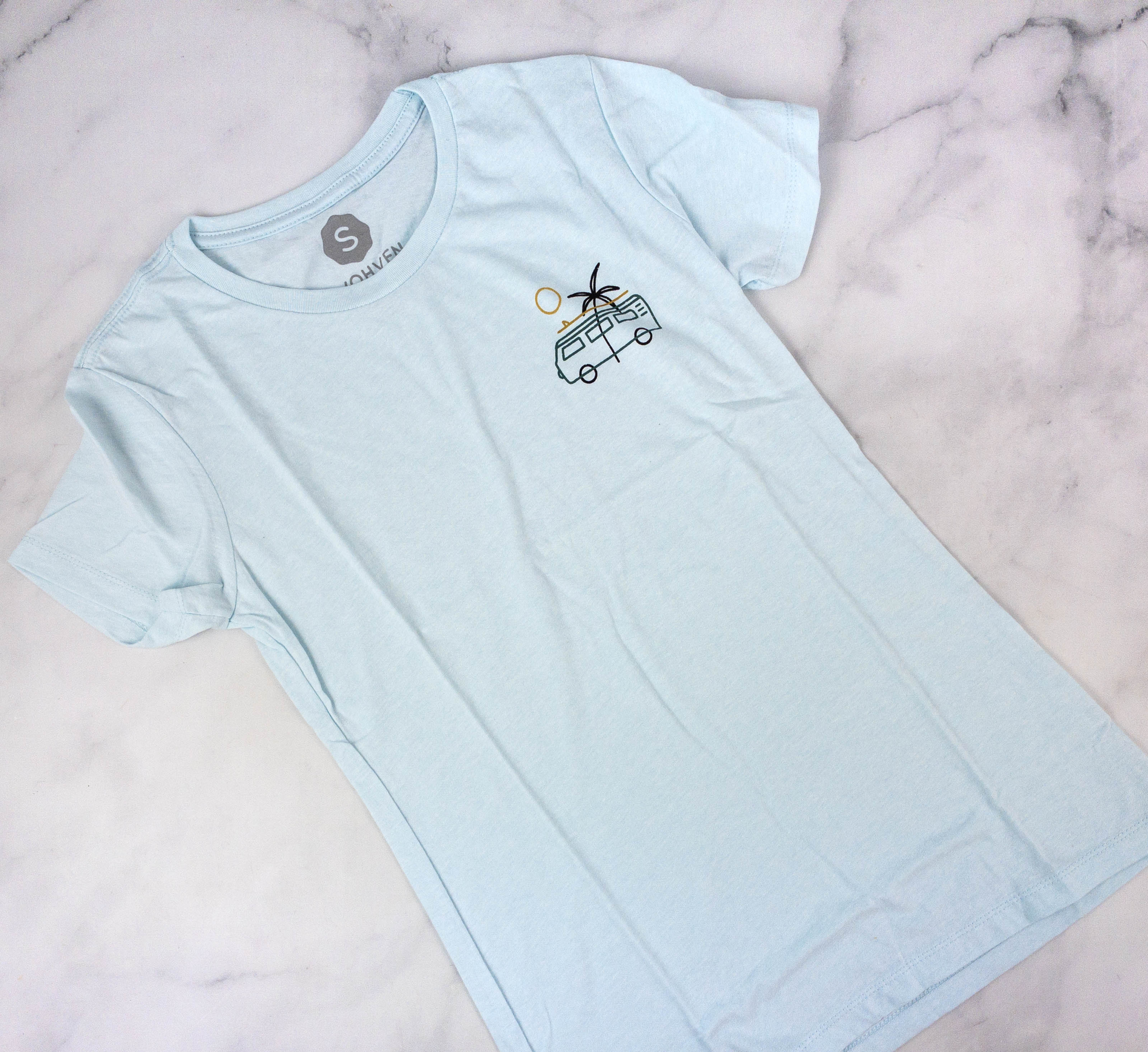 First up is the women's t-shirt, which has a defined waist that accentuates the curves of the wearer.
It's made from high quality cotton and polyester fabric, making it comfortable to wear.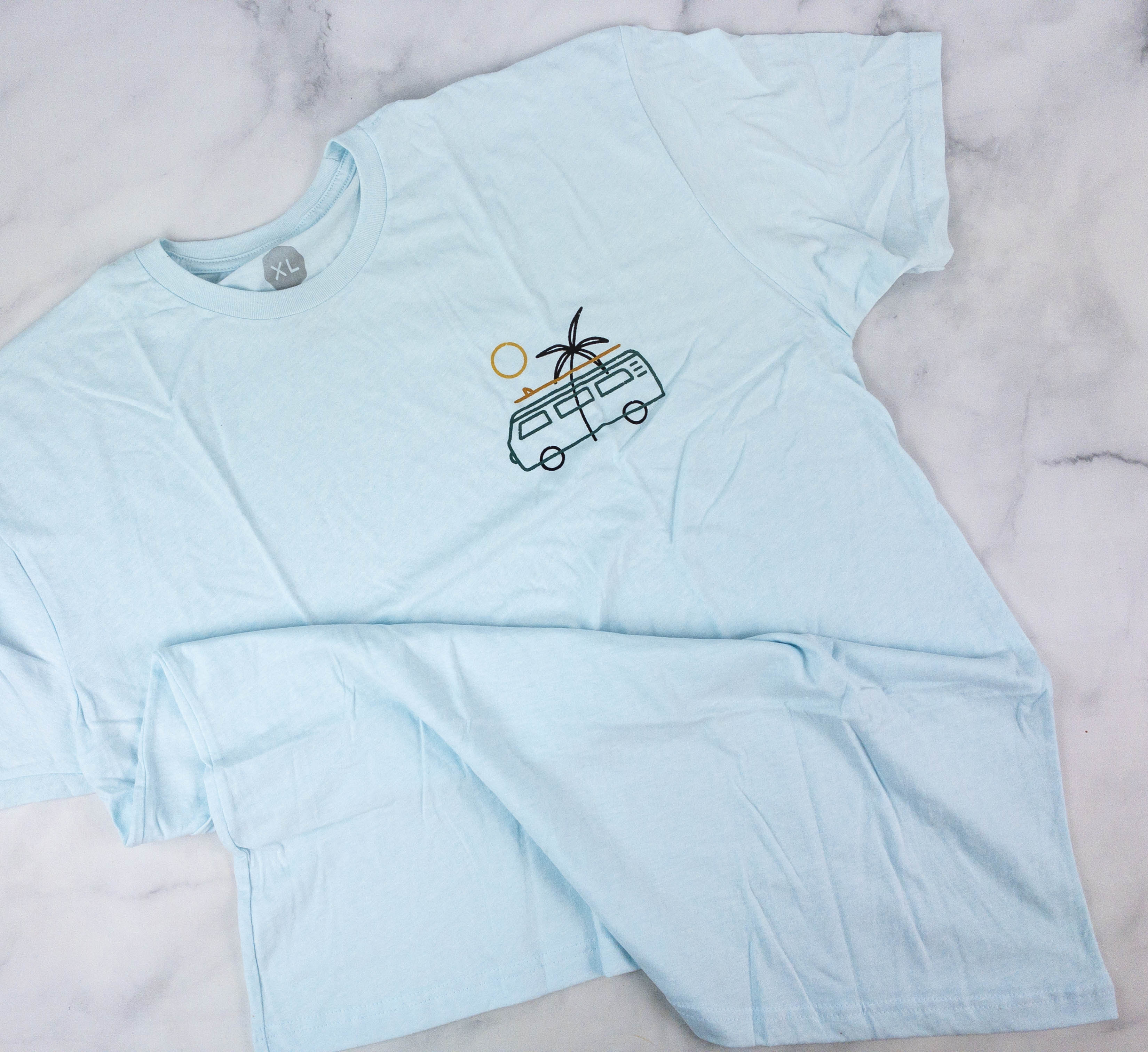 The men's shirt, on the other hand, has a relaxed fit. This top is made with the same materials as the women's tee, making it lightweight and breathable.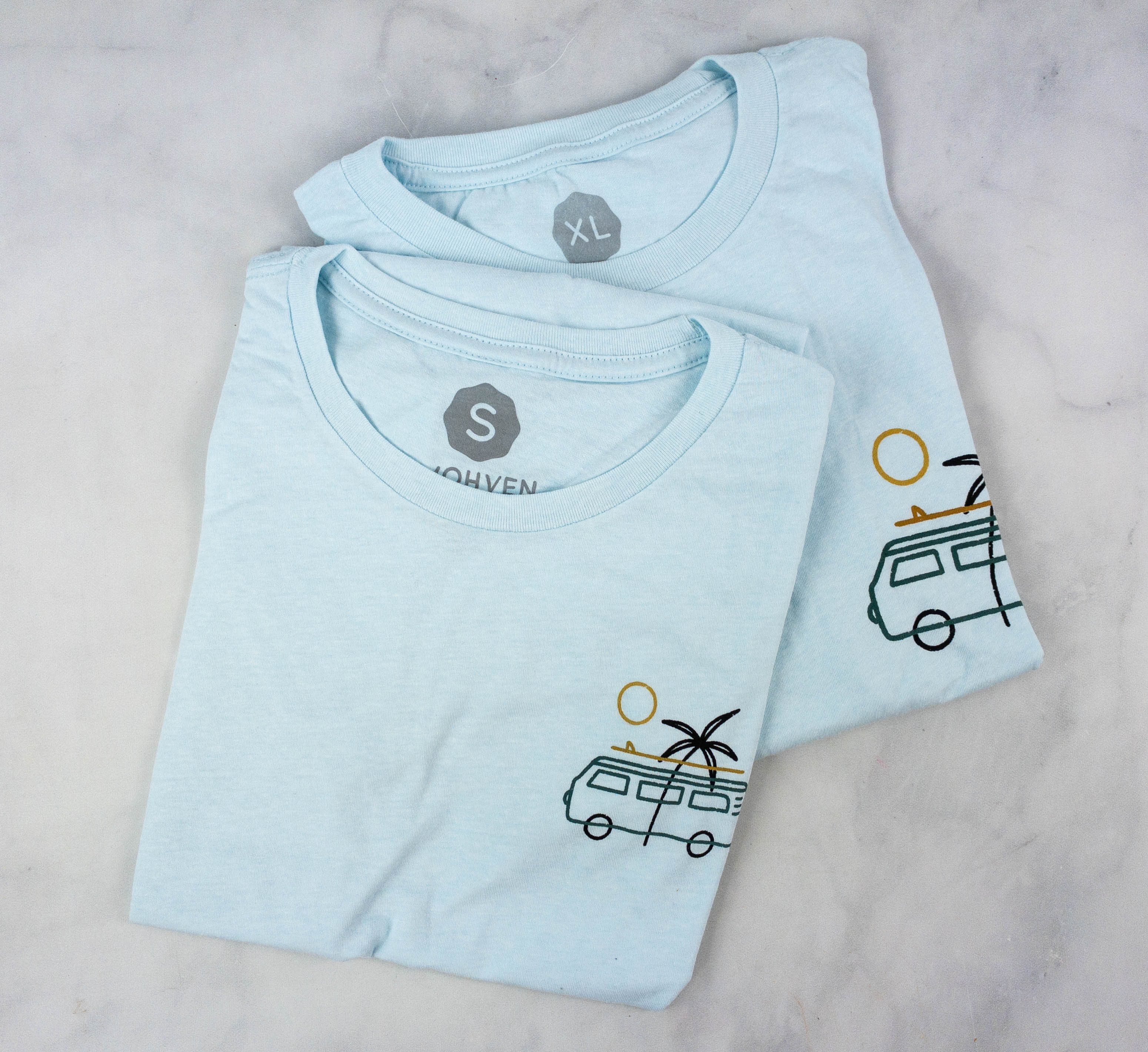 This month's minimalist design is vacation-themed, as it features a camper van along with a tree and a sun. The artist used simple lines and it really turned out cute. I also like how the size of the graphic is adjusted for different size shirts!
We received a cute pair of t-shirts for August! The design reminds me of a fun summer road trip and I like it. As always, Wohven tees are made with high-quality materials, so their quality remain the same even after many washes. We get to enjoy wearing them for a lot of times without them looking worn out. This is definitely an ideal subscription if you love graphic tees. They also offer a separate subscription for plain tees and the quality of the shirts are also great!
What do you think of Wohven?