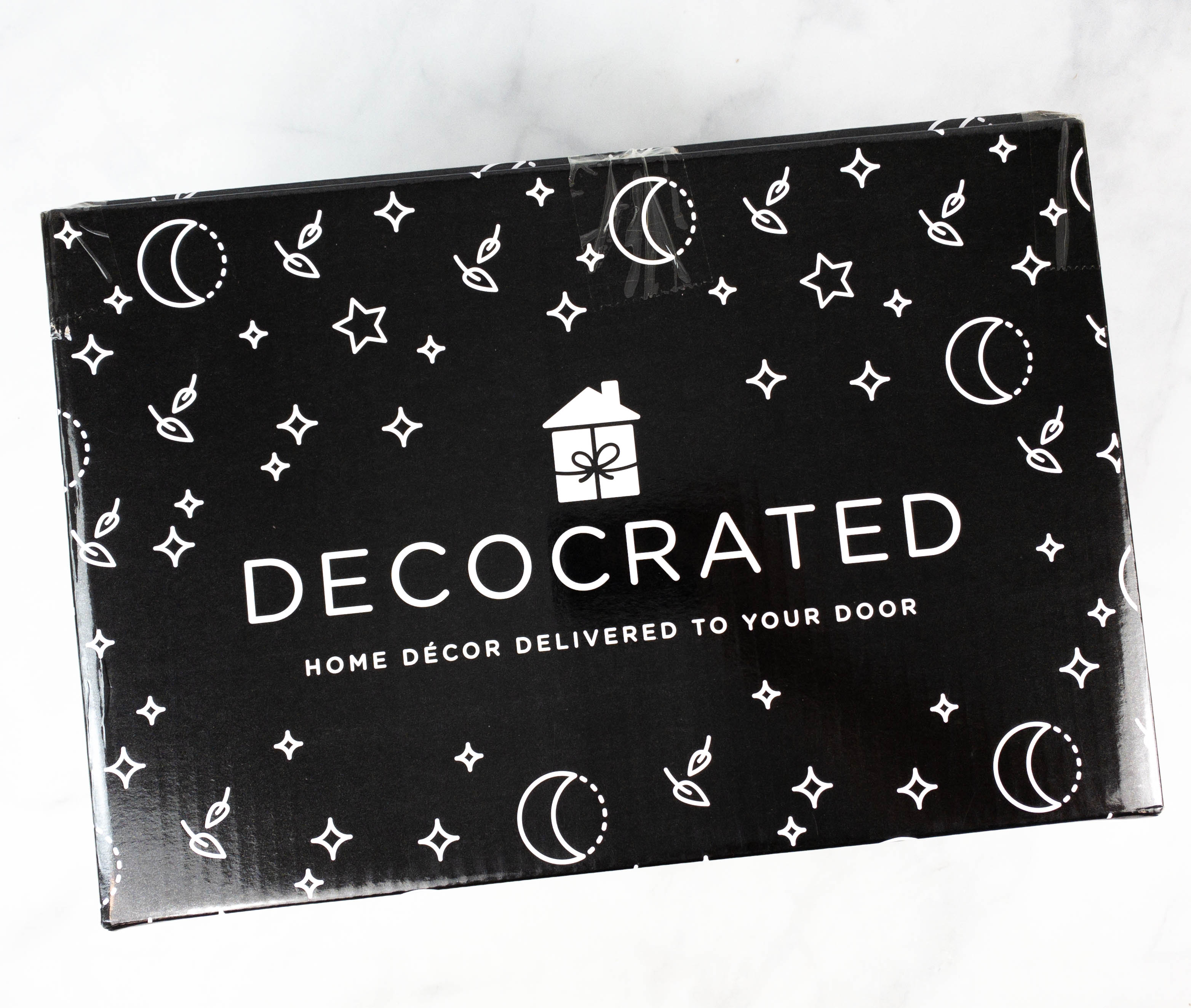 Decocrated is a quarterly subscription that sends beautiful home decor! Shipping every 3 months, each box will include a handpicked selection of home decor based on the season to keep your place feeling fresh, as well as items that work with the pieces you already own and love. The idea is that at the end of a year's subscription you will have a whole-home collection that works together to help you look like a seasoned decorator. Each Decocrated box is $79 and you can save 10% by signing up for a whole year of subscription. It's a reader fave, taking home the top spot in the best home and decor subscription boxes for 2021, as voted by our readers.
DEAL: Get $15 off on quarterly or annual subscriptions! Use coupon code HELLOSUB15 at checkout.
This is the review of the Halloween Add-on Box ($39.99, for subscribers only). If you're not yet a subscriber, sign up for the Fall box and then secure your Halloween add-on box from their shop!
The items arrived in a black box with cute drawings. We're excited for Halloween 2021!
The inner part of the box lid has a message from Decocrated.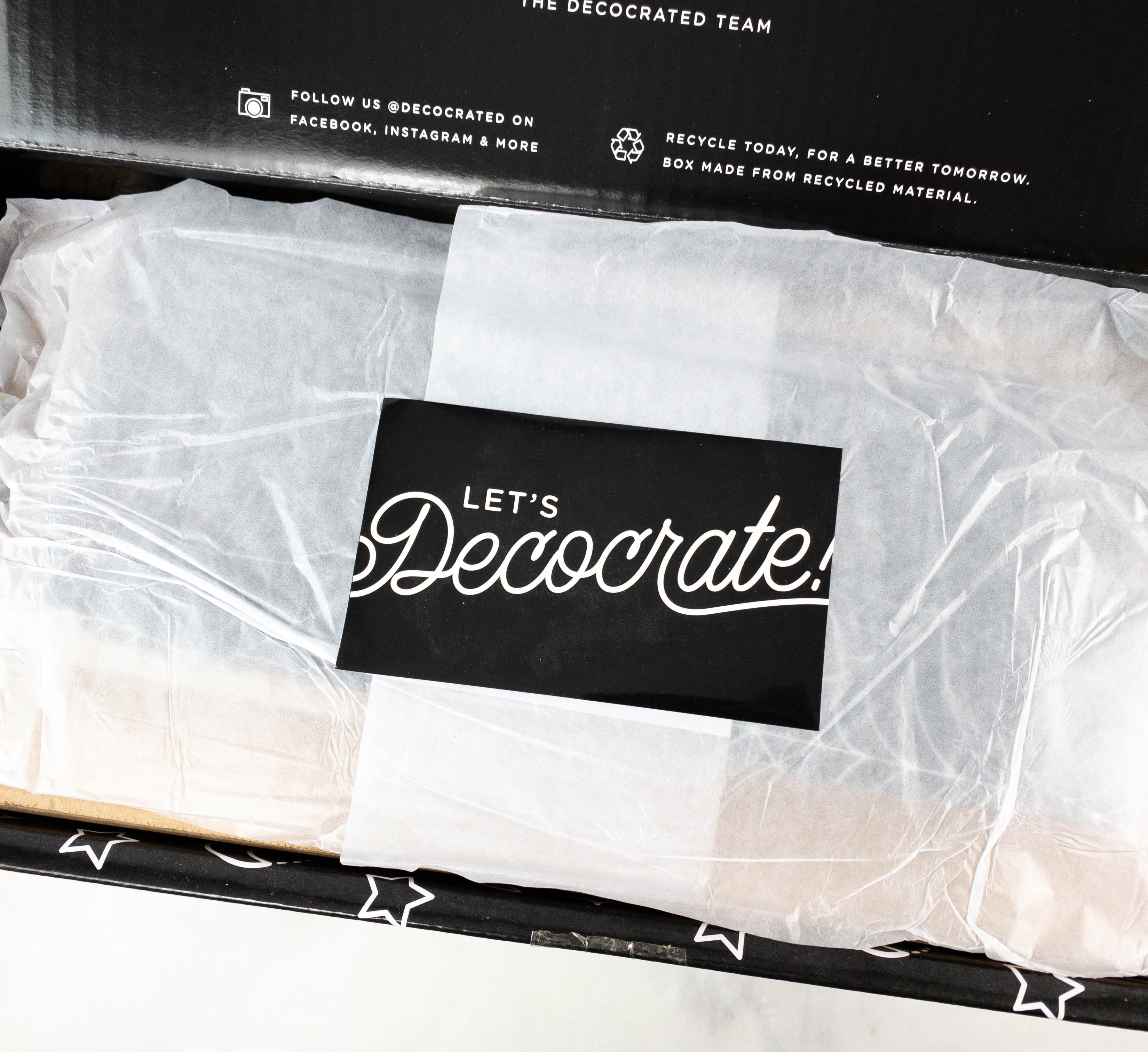 Everything was covered in tissue paper and sealed with a sticker.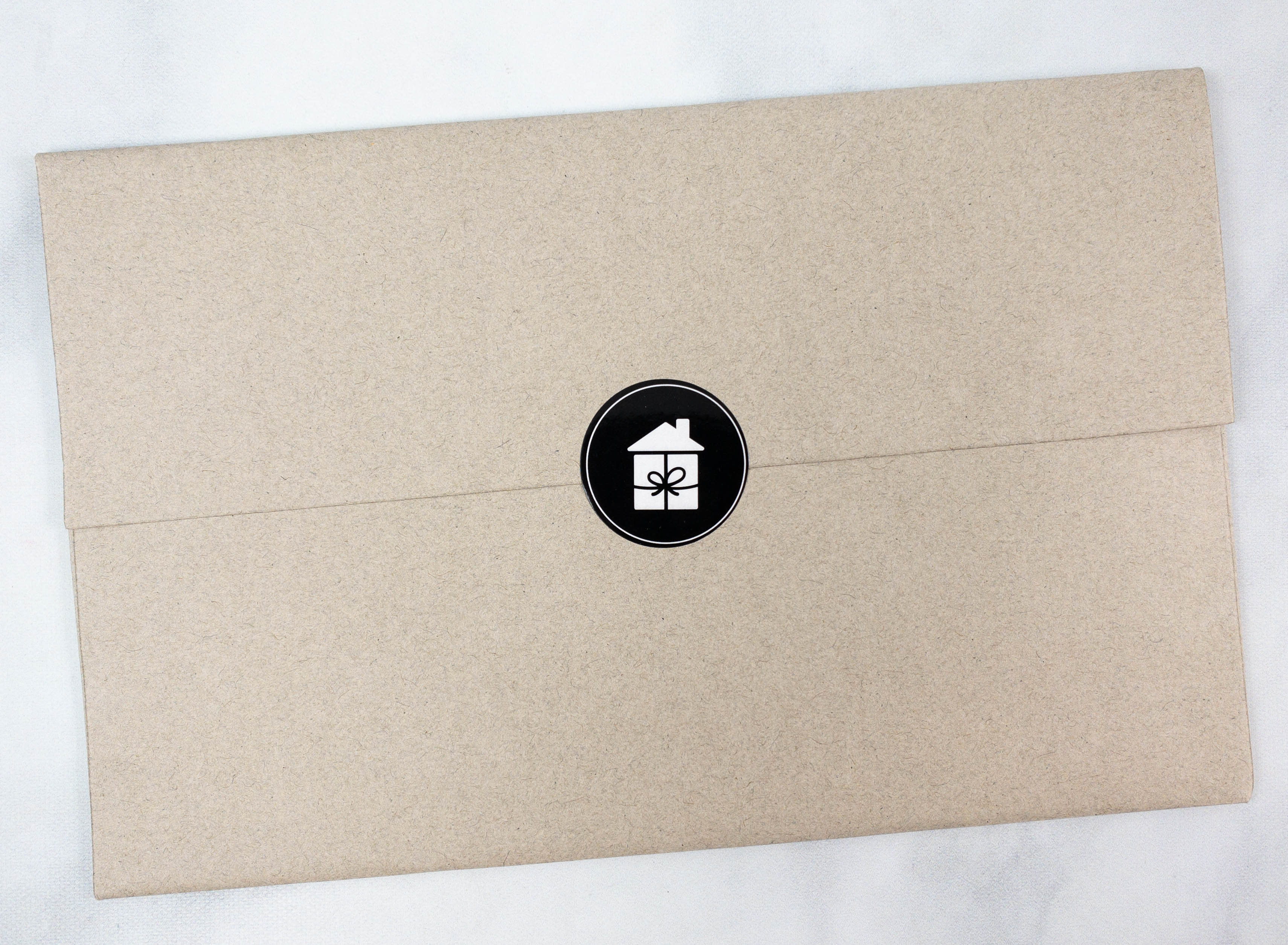 Also included in the box is an envelope.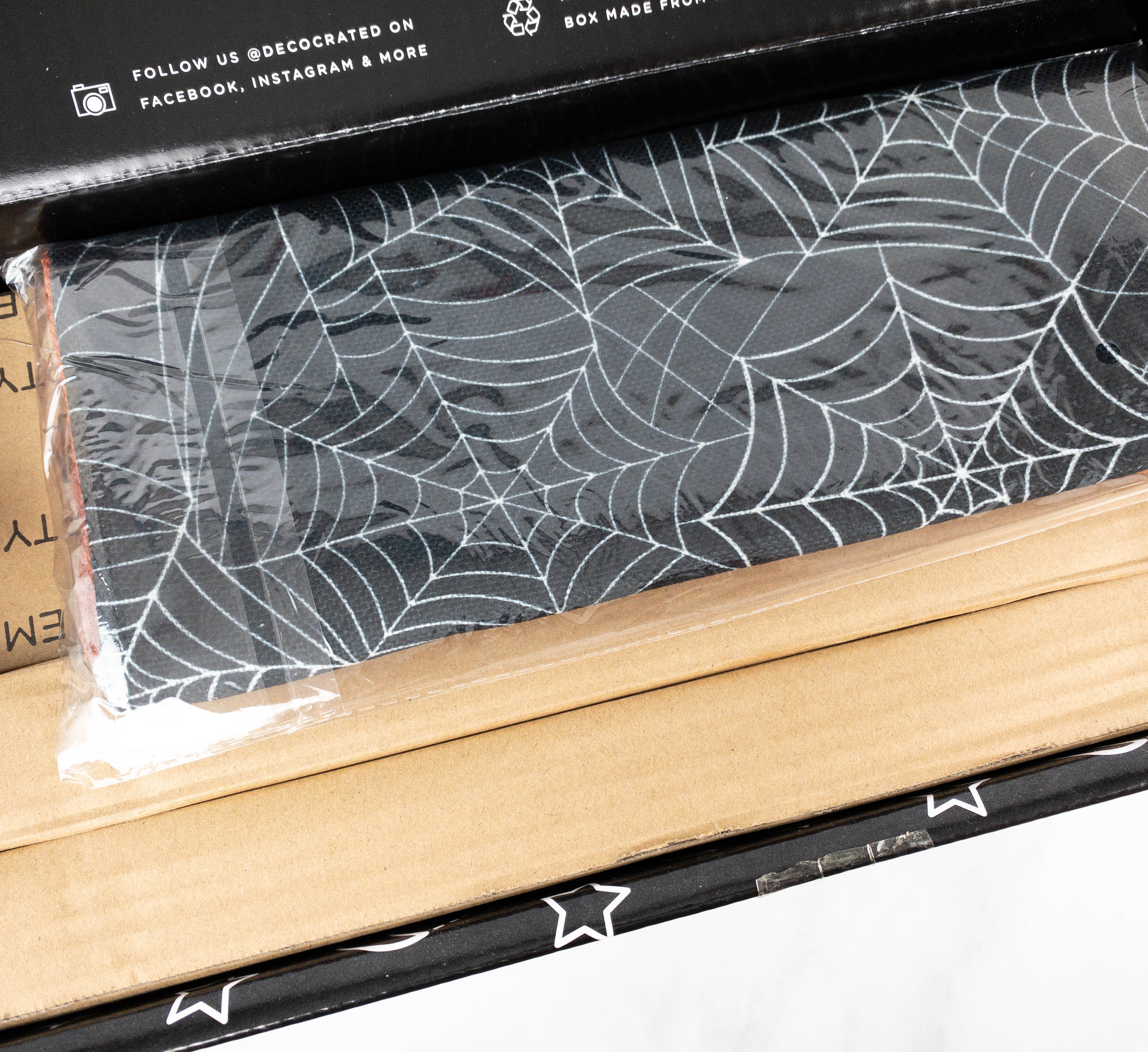 There's an item packed in plastic, but the rest are in cardboard boxes.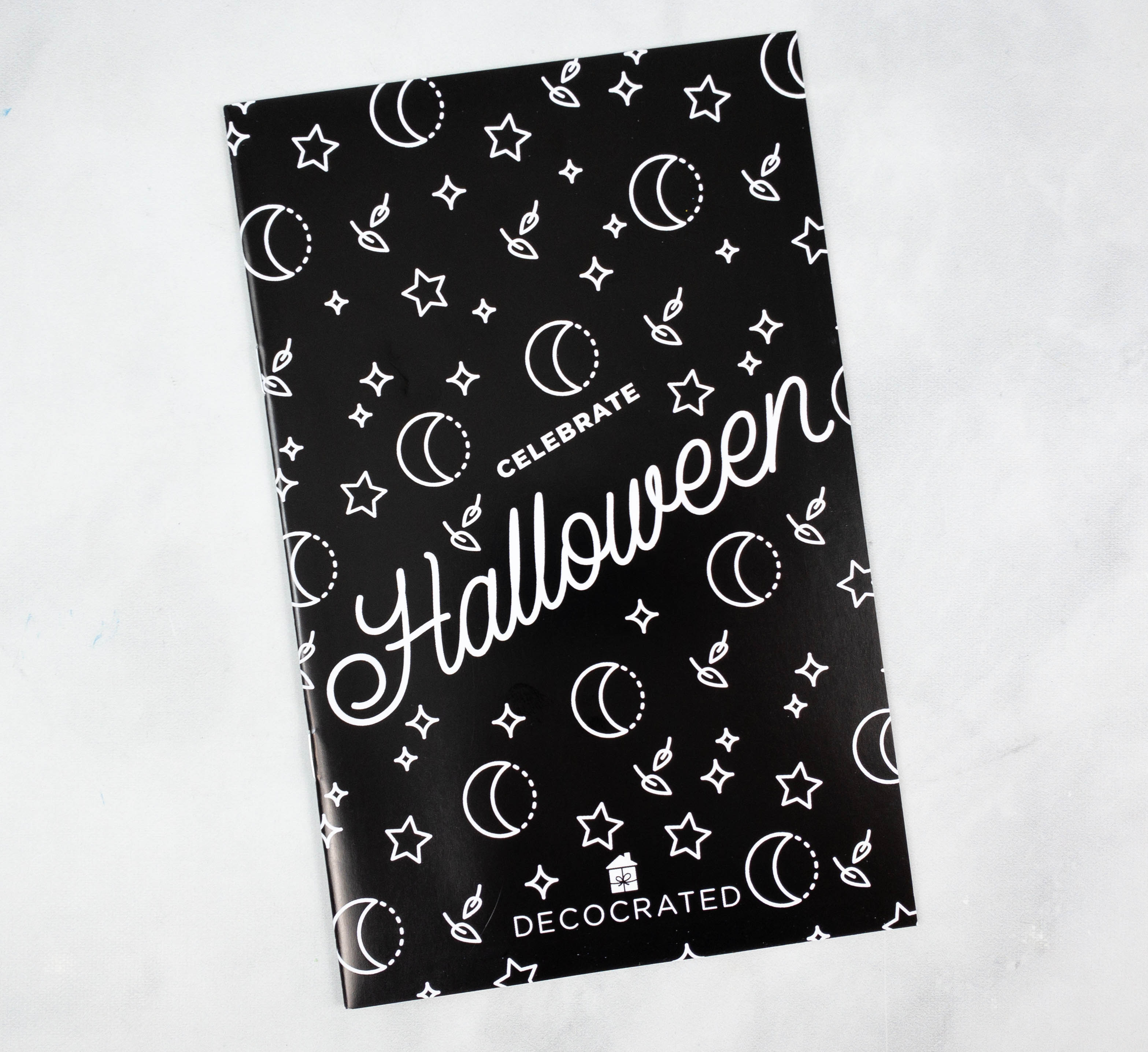 The booklet says Celebrate Halloween!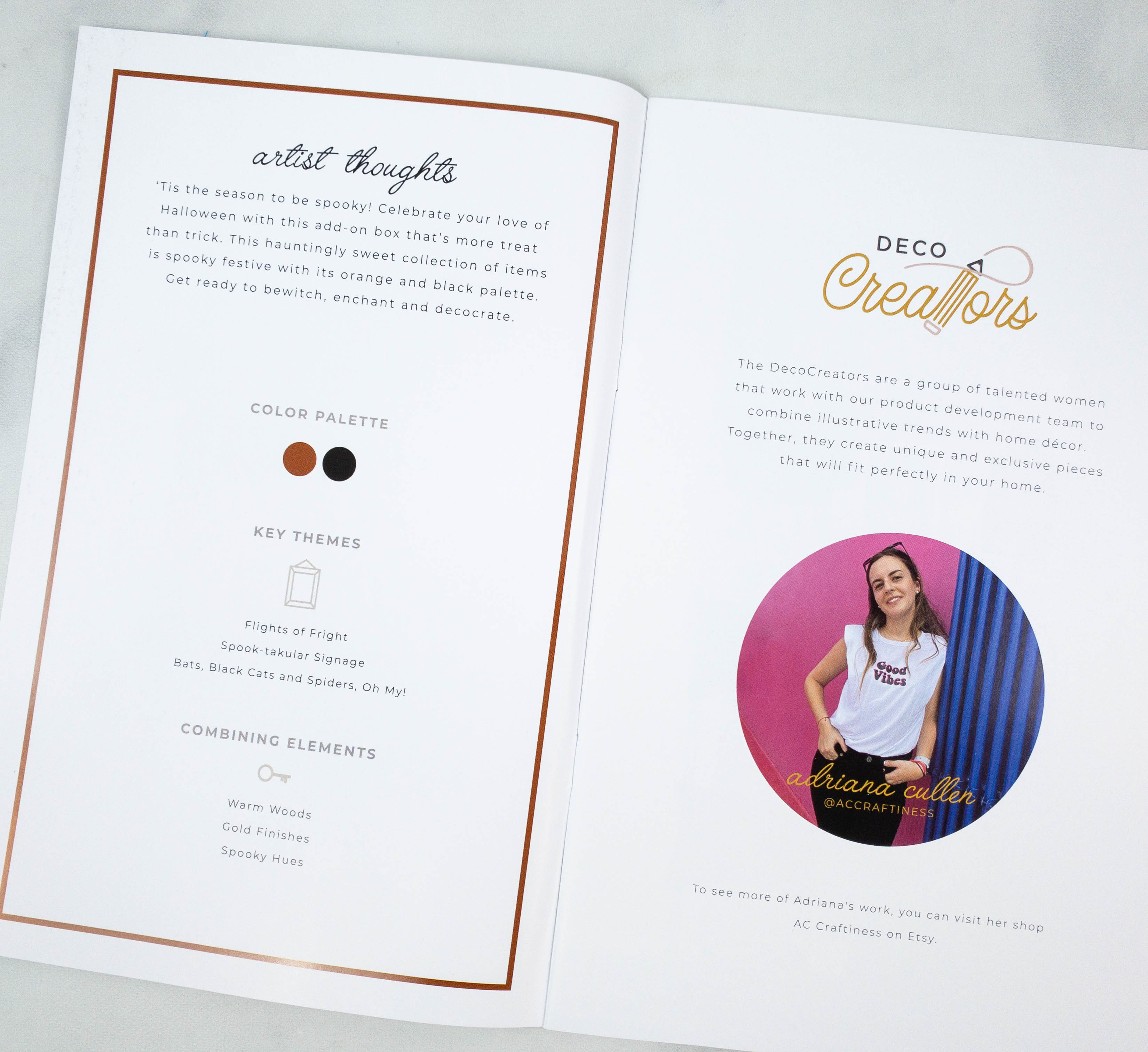 Inside, you'll see a feature about the Fall 2021 artist, Adriana Cullen!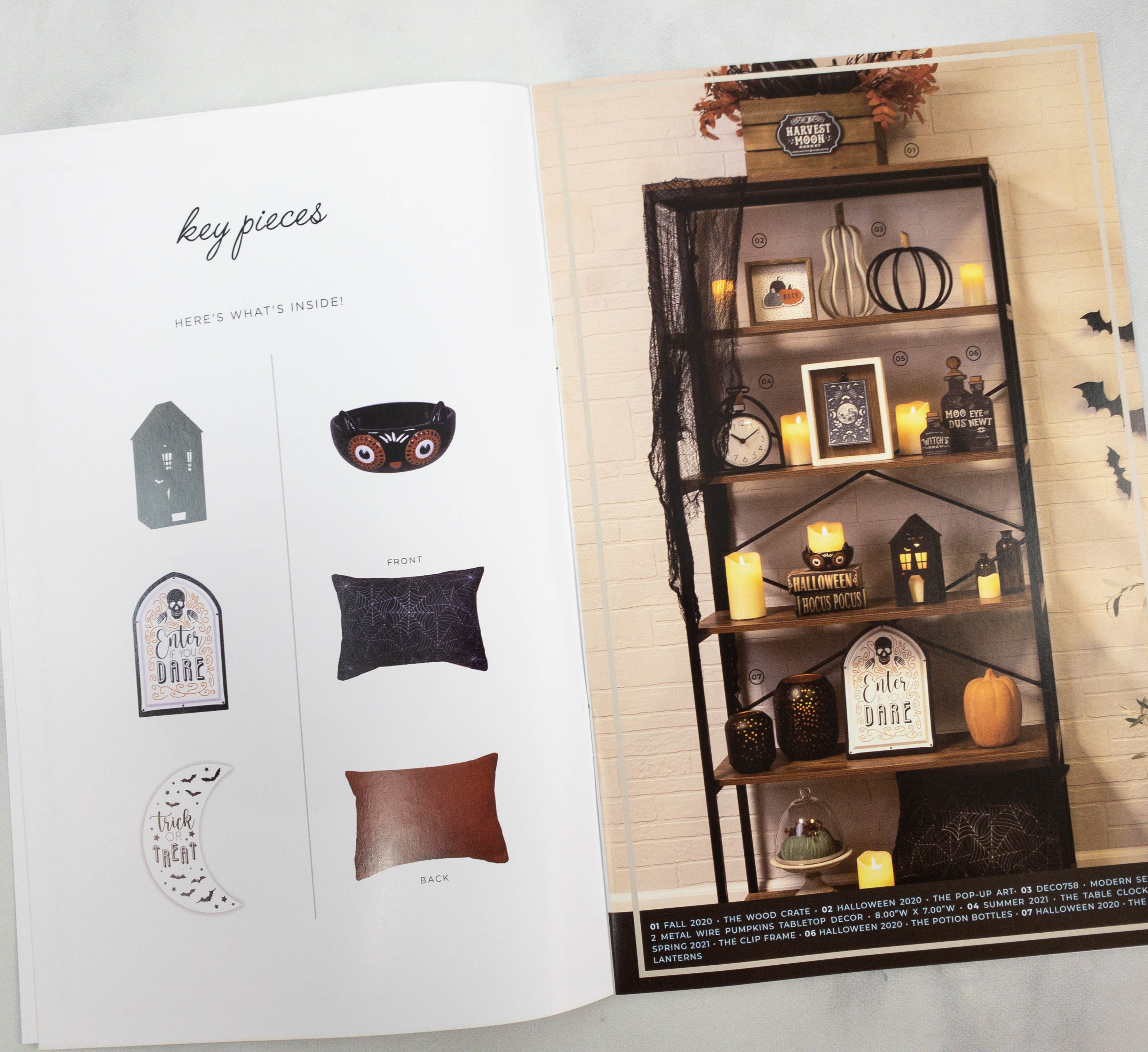 The style sheet details key themes and colors. There's also a list of the key pieces that this box is built around.
I love the photos that they used to showcase the items in the box!
Here's a page for Deco Shop members only!
They also feature different Holiday add-on boxes that might interest you.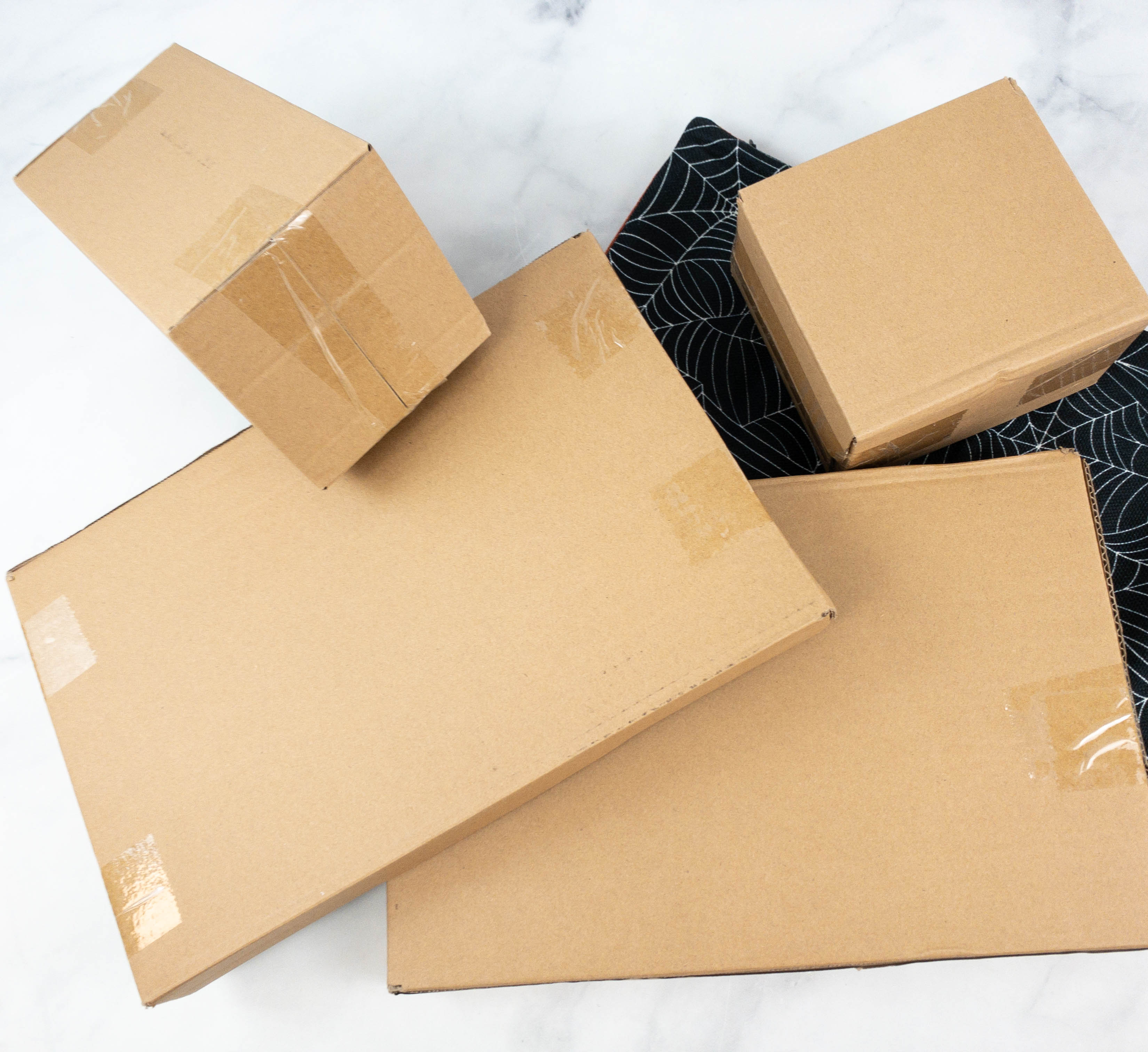 They made sure to keep other items in a box for extra protection during shipping.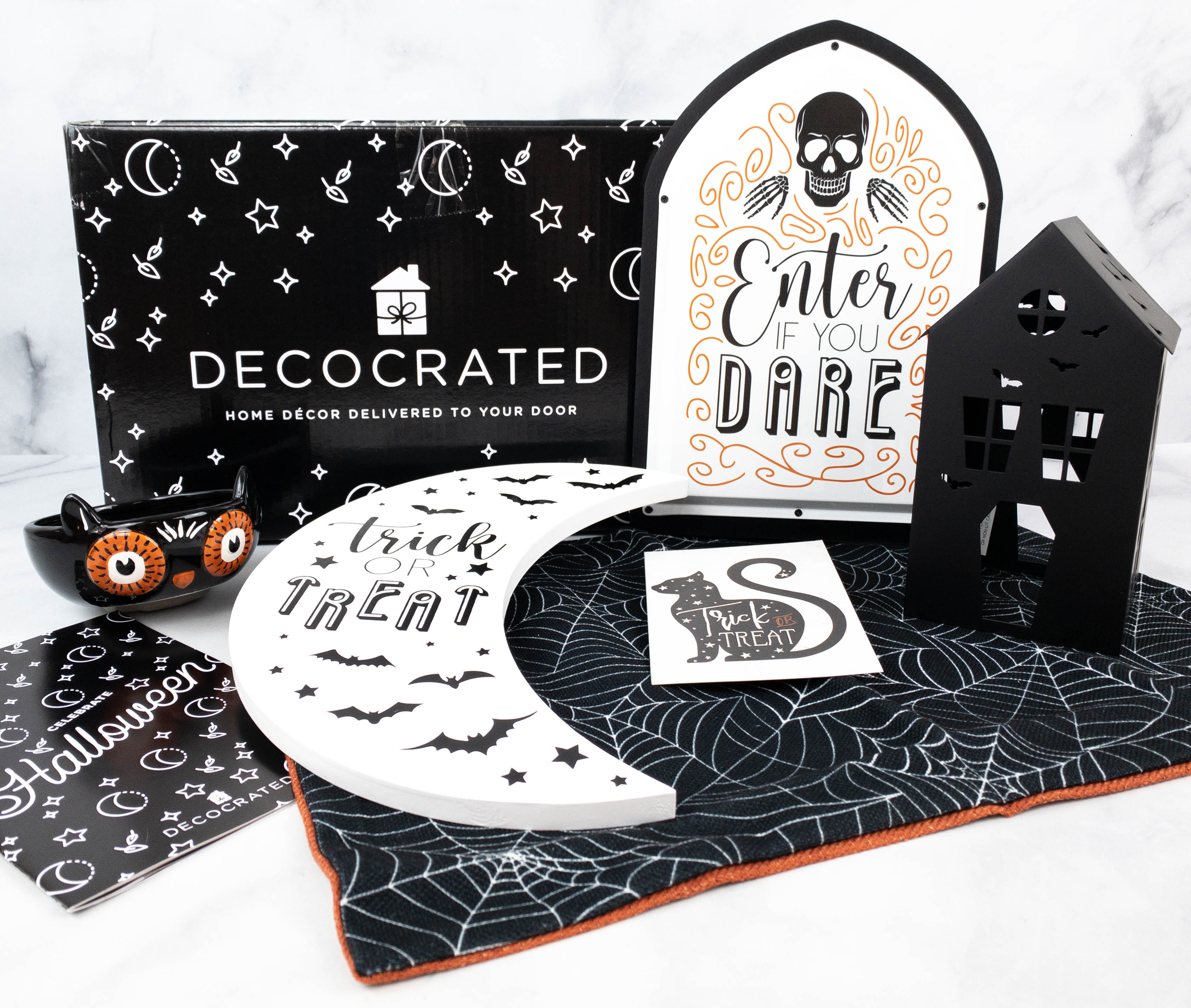 Everything in my box!
This Halloween card is really cute with just the right spooky factor, thanks to the Spider webs and the bats!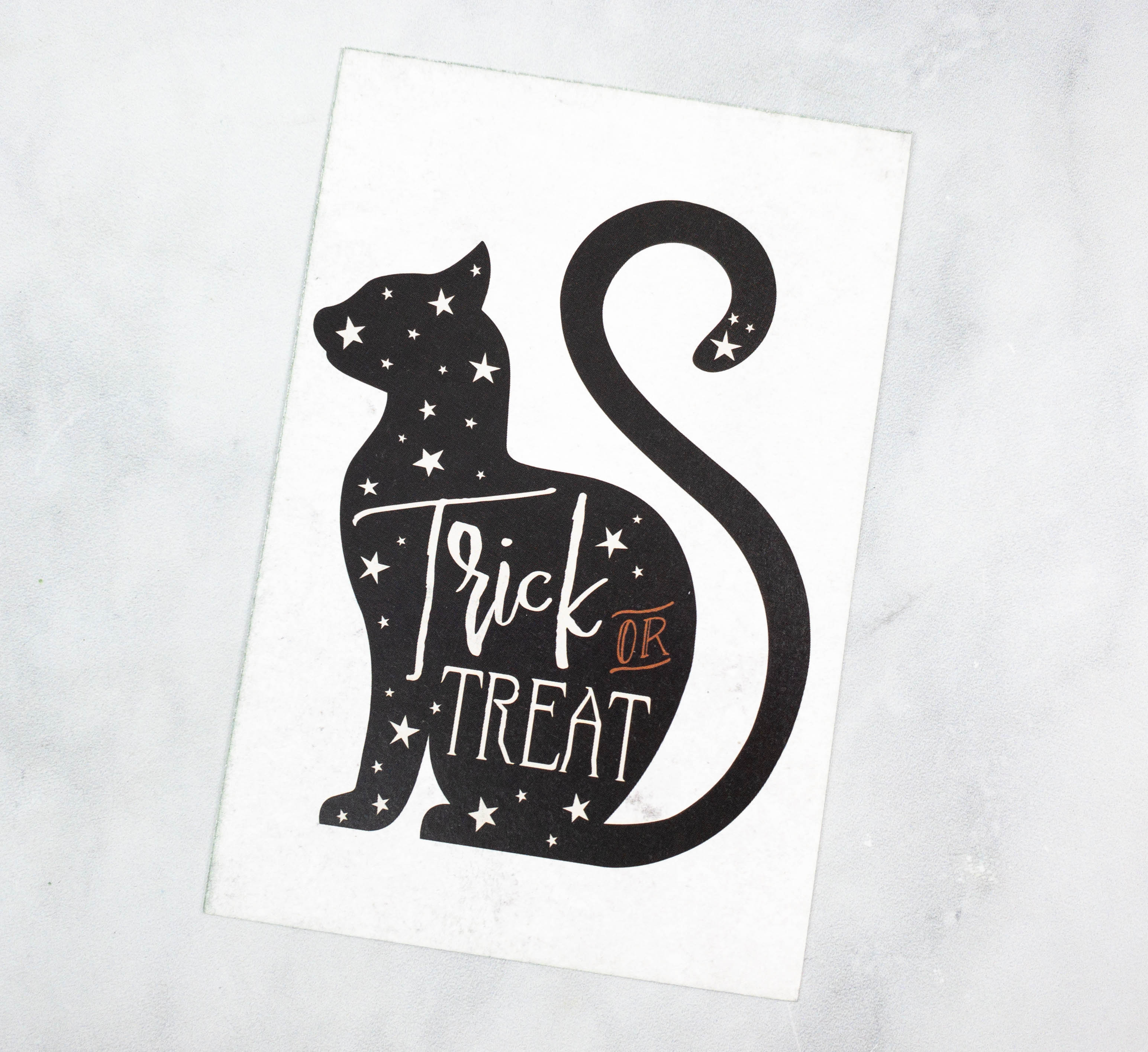 At the back is a silhouette of a cat and it says "Trick or Treat"!
Double-Sided Pillow. Every box includes a double-sided pillow and because of this, our living room sofa is never boring! It makes a good accent decor and you can switch it up as you please.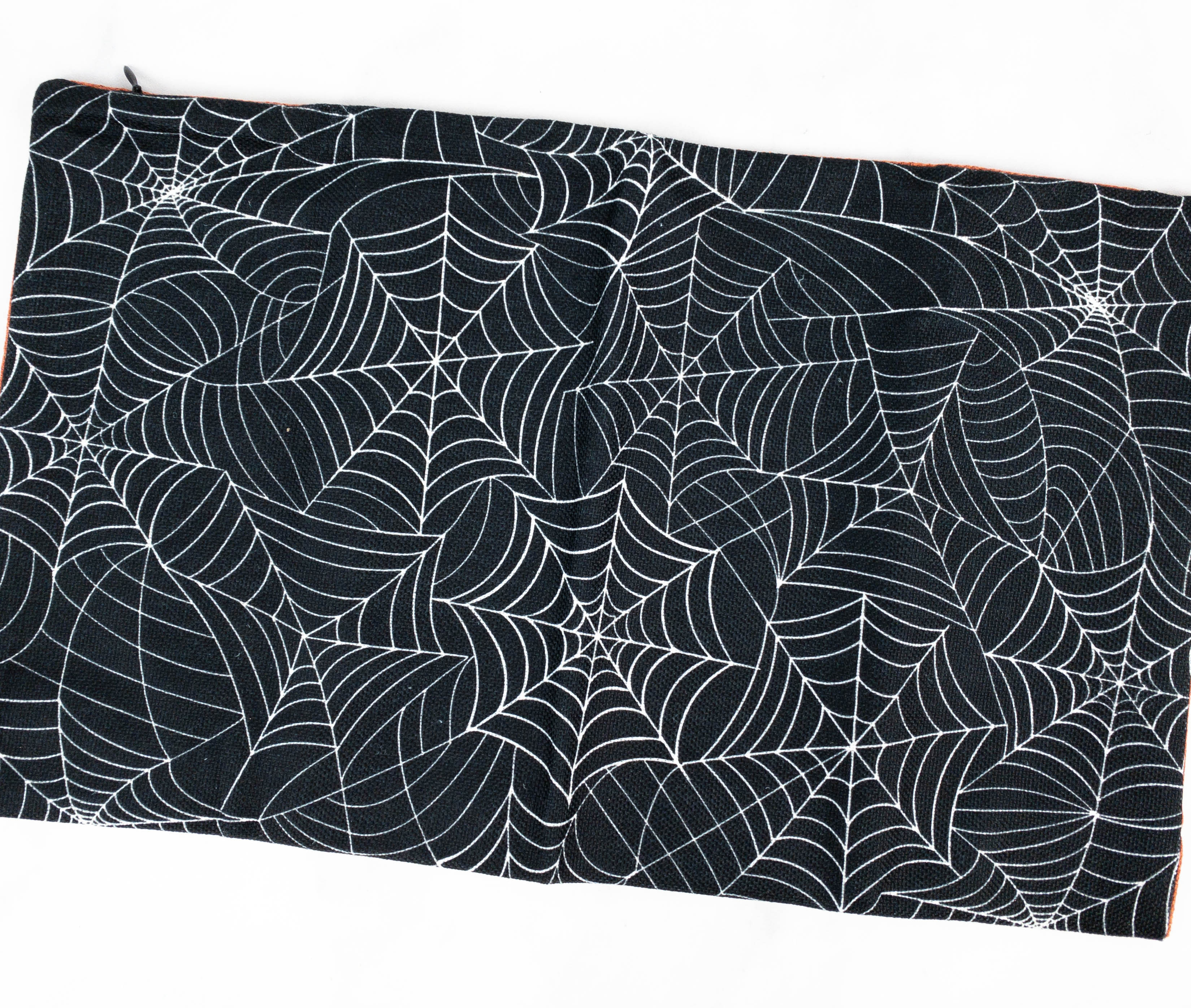 One side features web-inspired print! I love that it adds a Halloween vibe to our sofa without being over the top.
The other side features a tweed texture and it's in rust! This one is great not just for Halloween, but for the whole fall and for other seasons as well.
Metal Plaque. This spooky home decor is a sign made with metal and wood. You can either hang it or simply display it on your shelf.
The sign says "Enter if you dare"! There's a skull on top as well.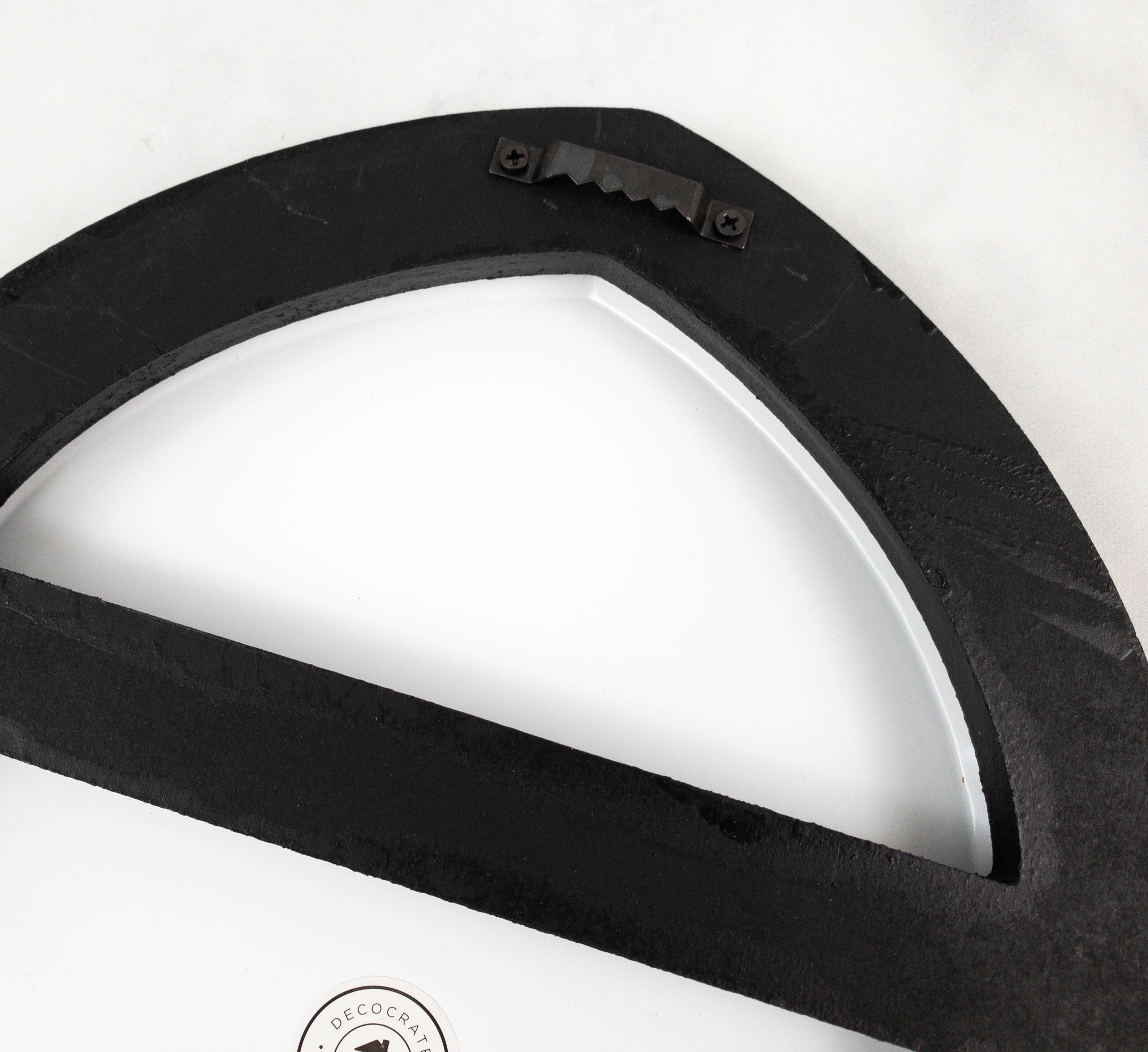 It has a pre-installed hook at the back so you can easily hang it if you like. I think this will also look good as a book shelf decor in our living room!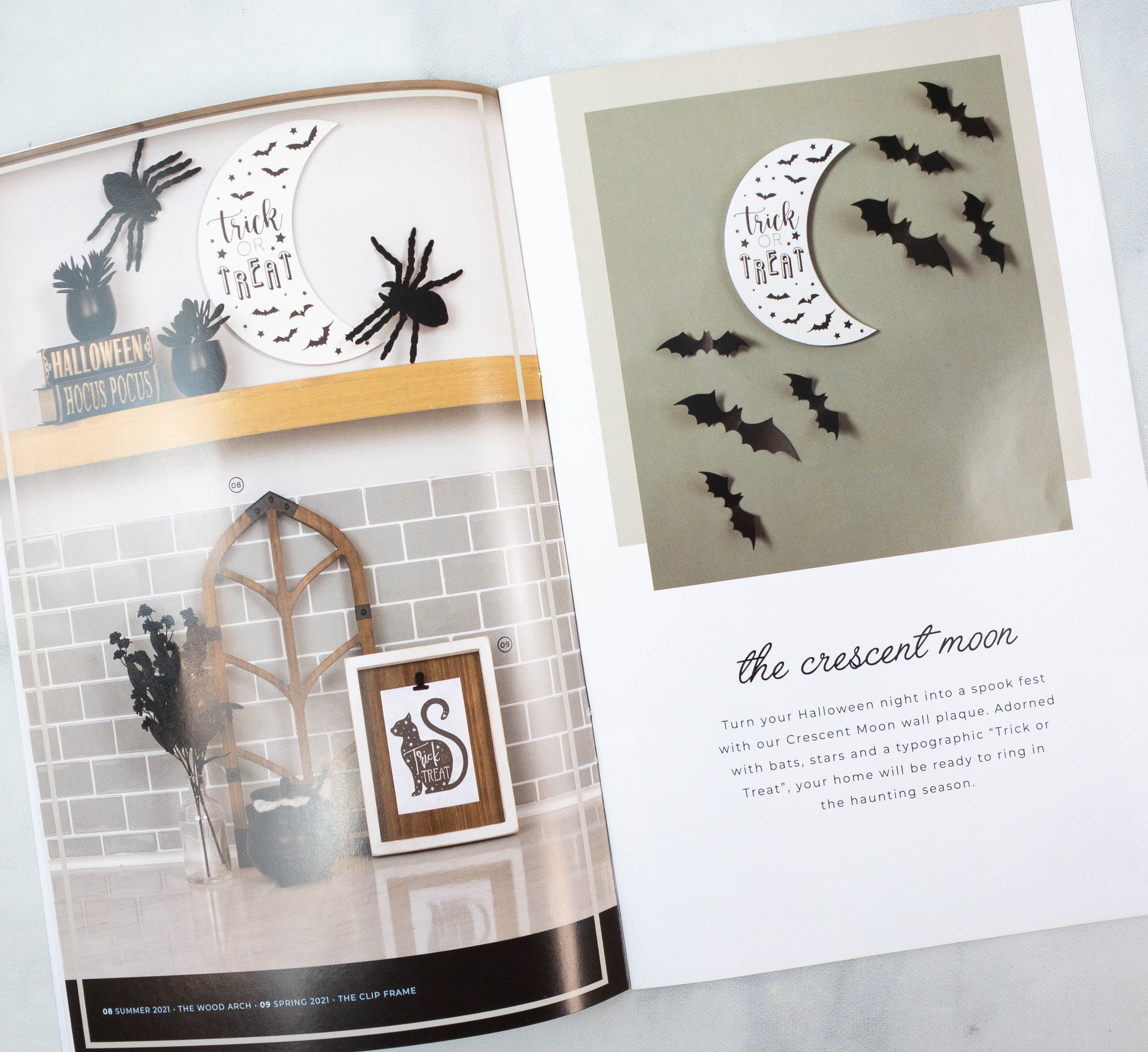 Crescent Moon Wall Art. This crescent moon is another decor that easily makes our gallery wall Halloween-ready. It can be incorporated with a Halloween table arrangement as well!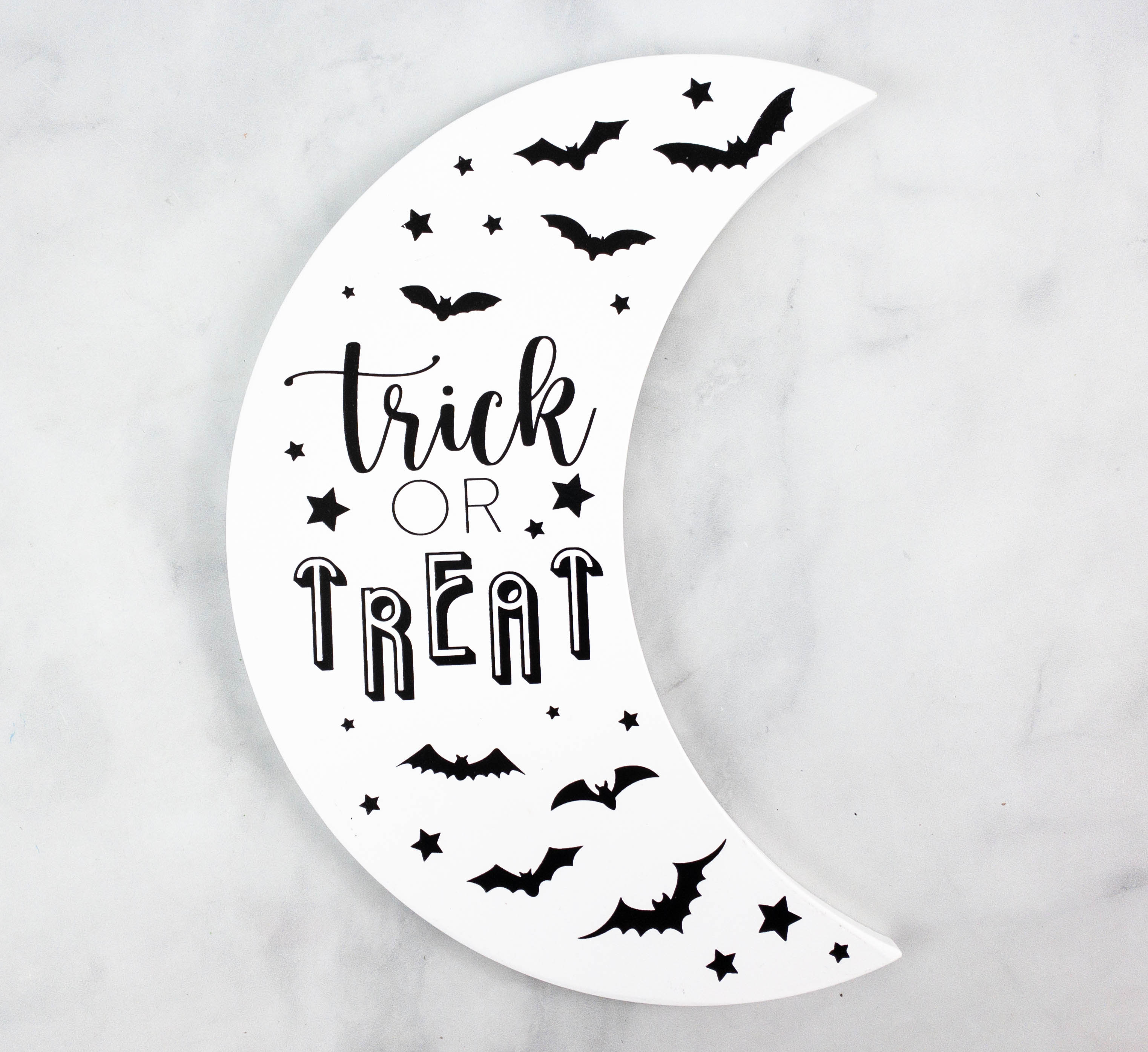 The white moon features bats, stars, and a text that says "Trick or Treat"! It's not too heavy, so it's easy to move around wherever I need it.
This one also came with a pre-installed hook at the back!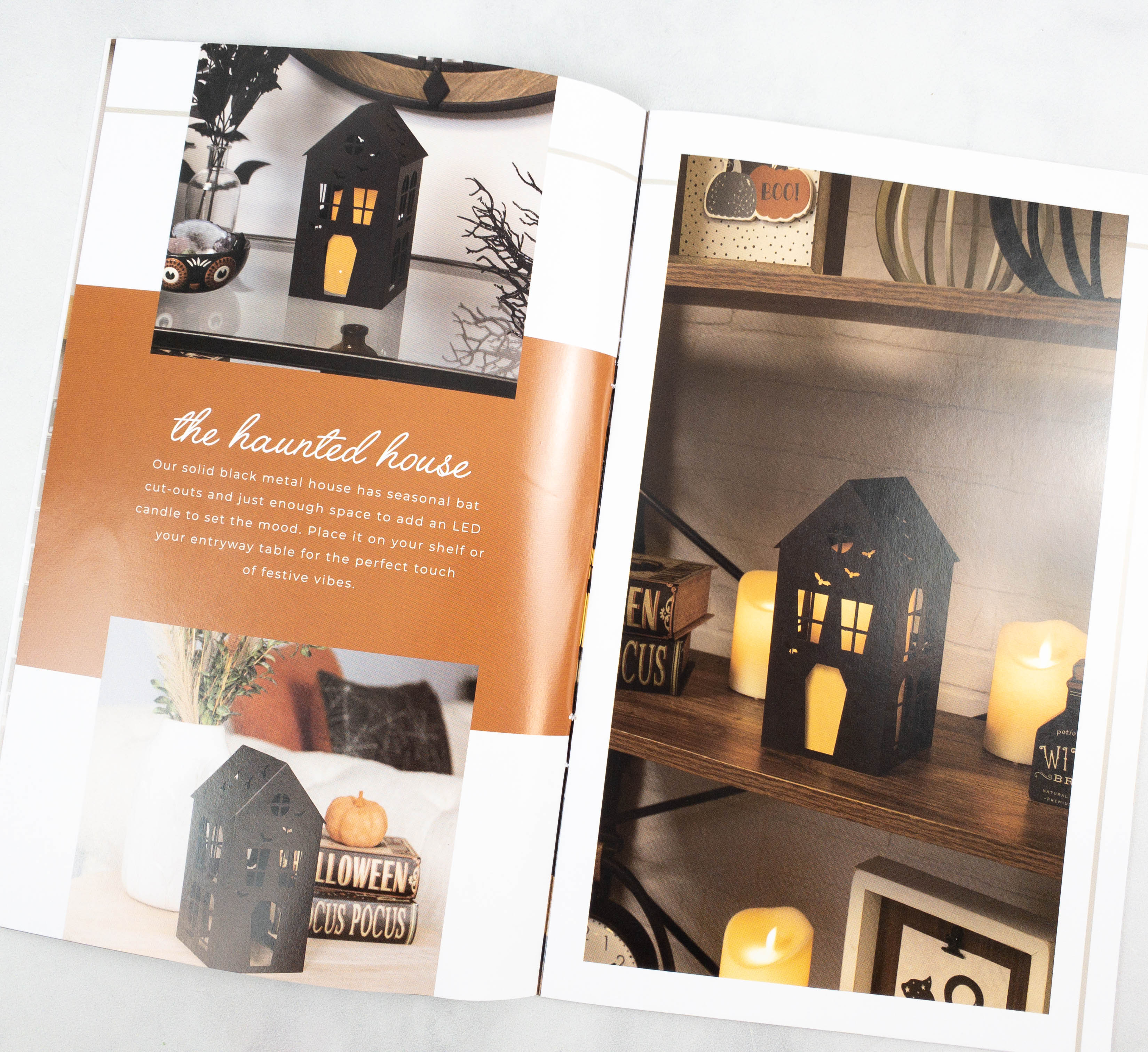 Metal Haunted House. This is not just a black metal house, it can also serve as an LED candle holder! The bat cut-outs on the roof and in front give it a scary vibe.
It's such a unique but classy piece!
Owl Ceramic Bowl. Lastly, here's a statement piece which can also serve as a storage for Halloween candies, an owl painted ceramic bowl!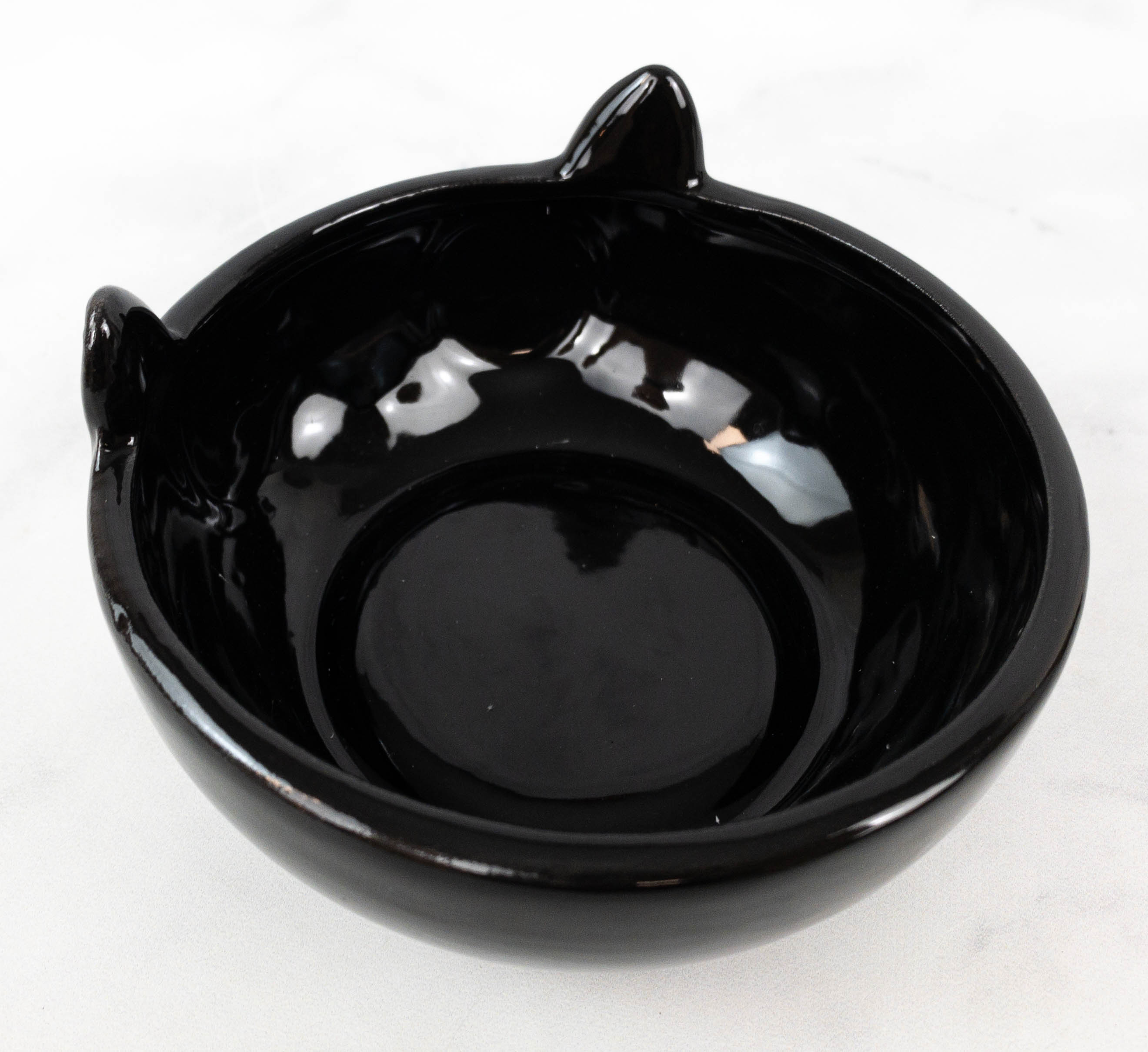 I'm a big fan of items that can easily be repurposed so it's no surprise that I really liked this item! I filled this bowl with candies and placed it on our entryway table along with the metal haunted house to complete our Halloween home decor!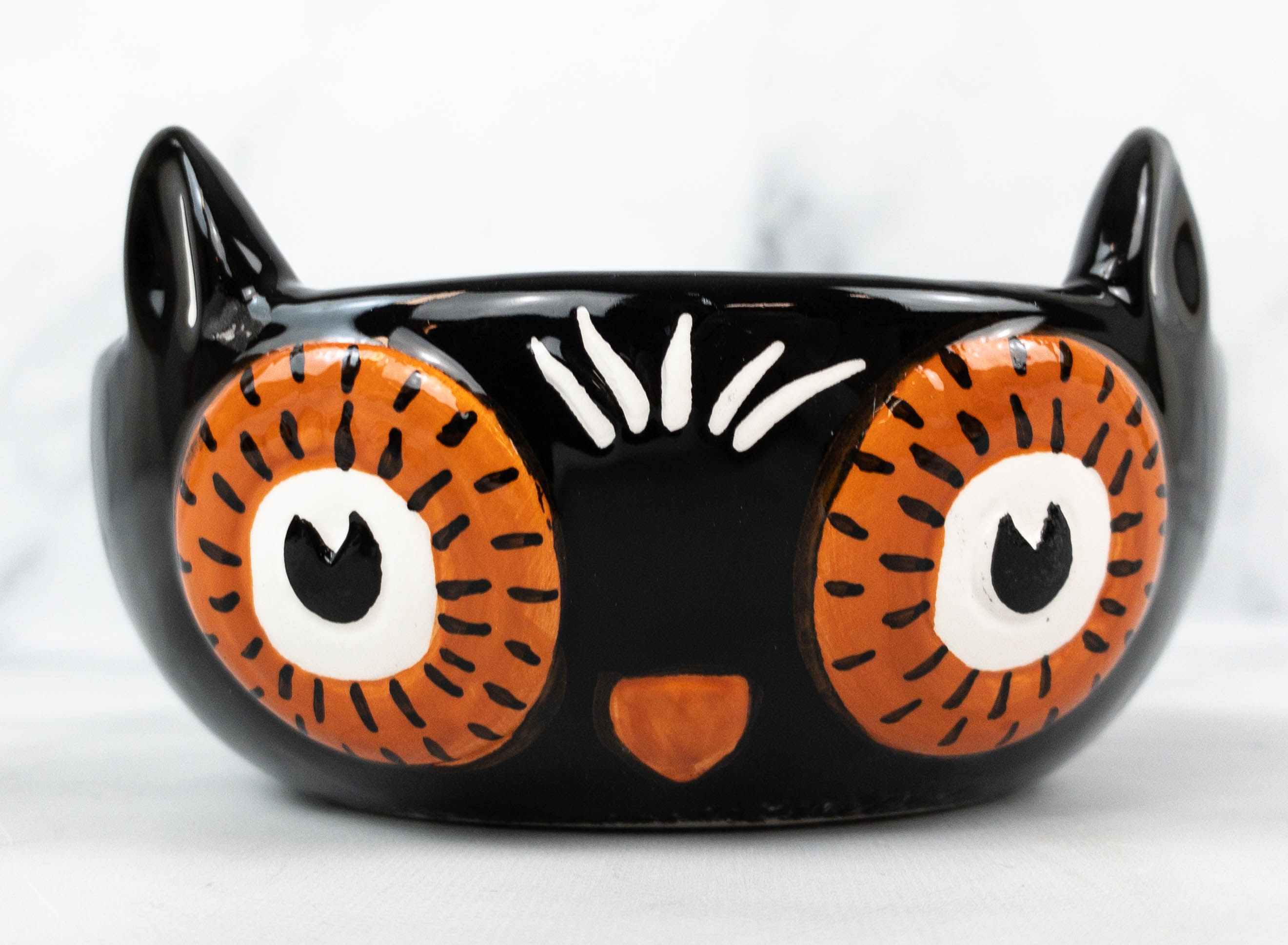 It even came with the protruding ears! Another thing that I like about this bowl is that I can keep it as a decor even after Halloween. I'm thinking of making it our key dish once the season's over!
Halloween is an occasion that deserves its own special set of decor, and Decocrated box definitely did a great job of putting together a Halloween themed add-on box! All the items in this box added more fun to our usual Halloween motifs. There's a spooky sign and a wall art, as well as a metal haunted house which can also double as an LED candle holder. I also appreciate the inclusion of the ceramic bowl where I can put Halloween candies. This add-on box also has a double sided pillow for our living room couch. I love the designs because they're subtle but they fit the theme perfectly. If you're looking to decorate your home this upcoming Halloween, this box would be a good buy! Better hurry, because spooky season is ON!
What do you think of this Halloween-themed Decocrated box?