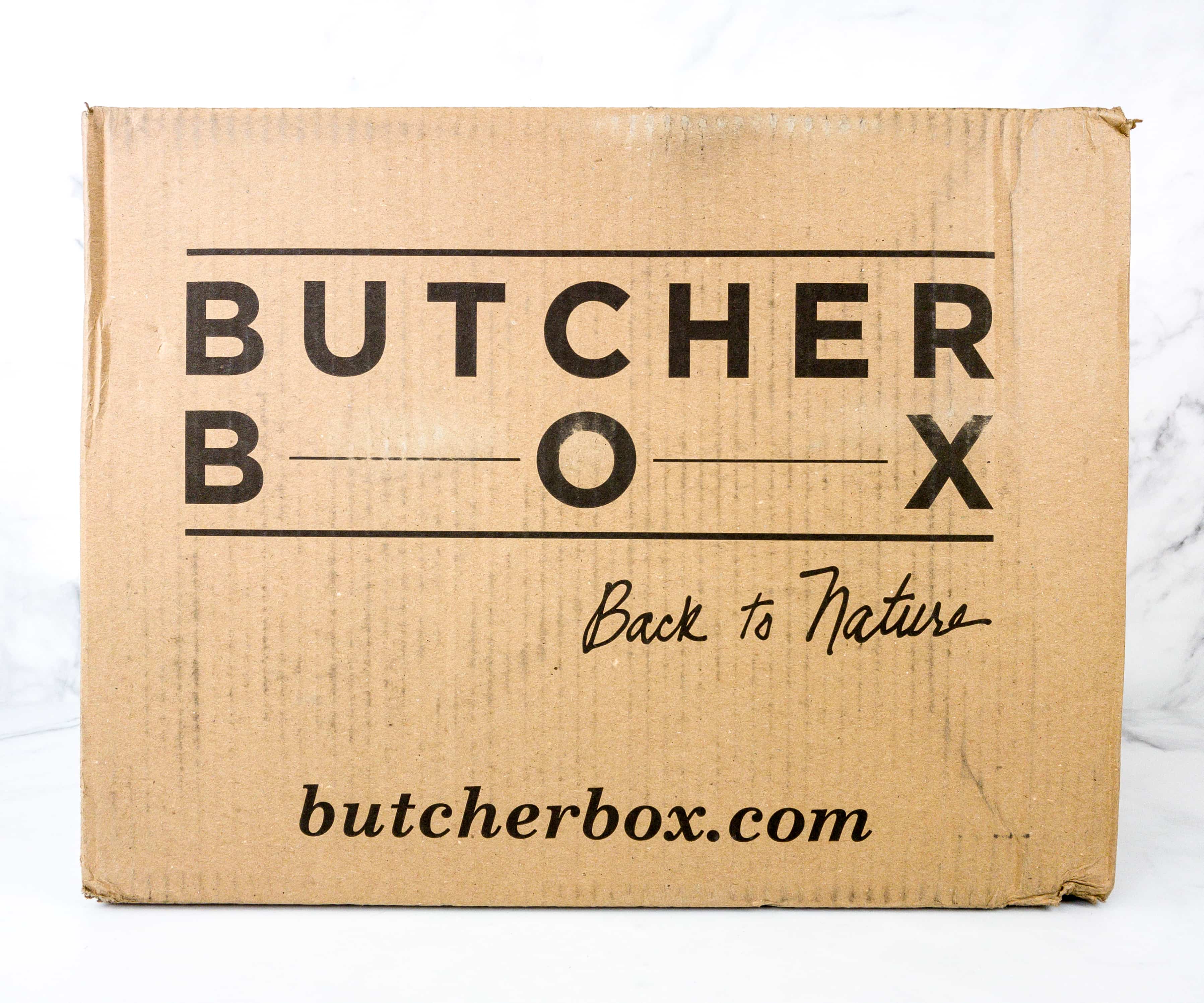 Butcher Box is a subscription box service that delivers premium quality meat for $129 per month. Each box comes with a selection of meat (about 15-20 meals worth) that has been carefully cut and prepared. The Butcher Box brings back that unique experience you get when you visit your local butcher shop. Their specialty is 100% grass-fed beef, but they also provided mixed subscription options. You can also have the box delivered every two or three months depending on your needs.
For this review, we're featuring some of the dishes we made using our items from Butcher Box. This is different from our regular Butcher Box reviews!
DEAL: Check out the current ButcherBox deal – just use this link to sign up! (Currently two pounds Salmon FREE in your first box! )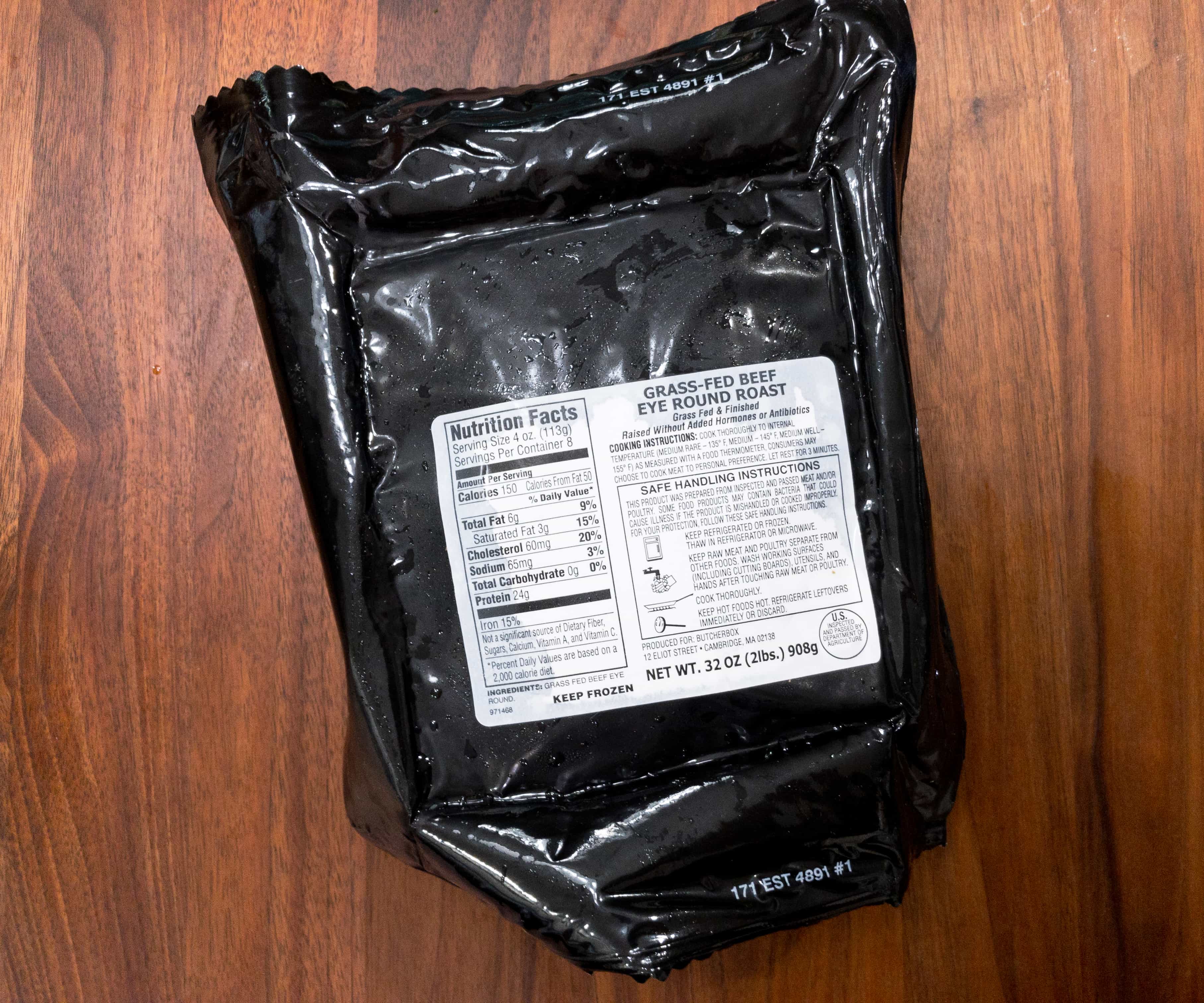 First up, we're using the Grass-fed Beef Eye Round Roast from the August 2019 box to make Swiss steak!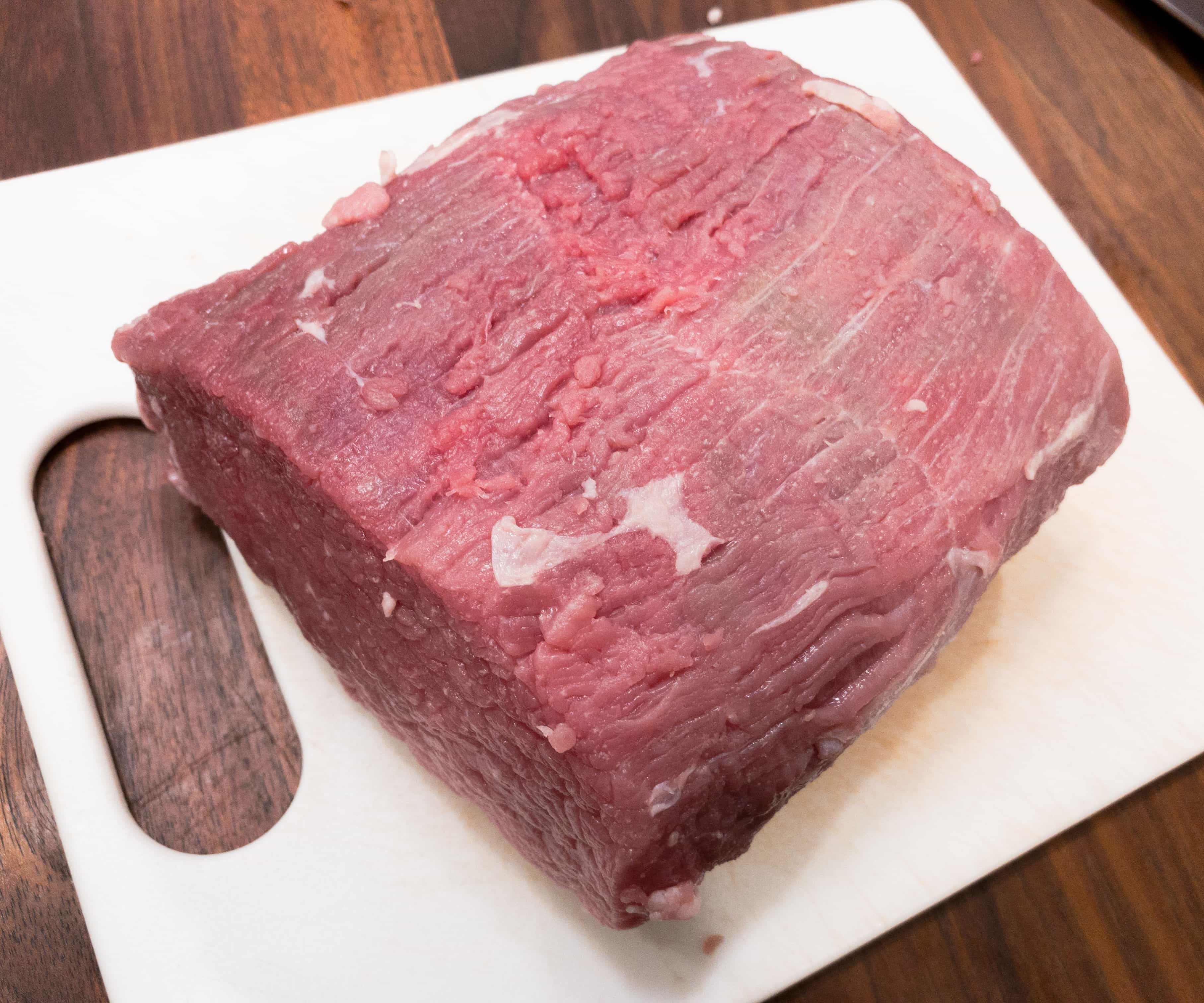 Look at that big chunk of meat! It's boneless and low in fat, so it's easy to slice and prepare.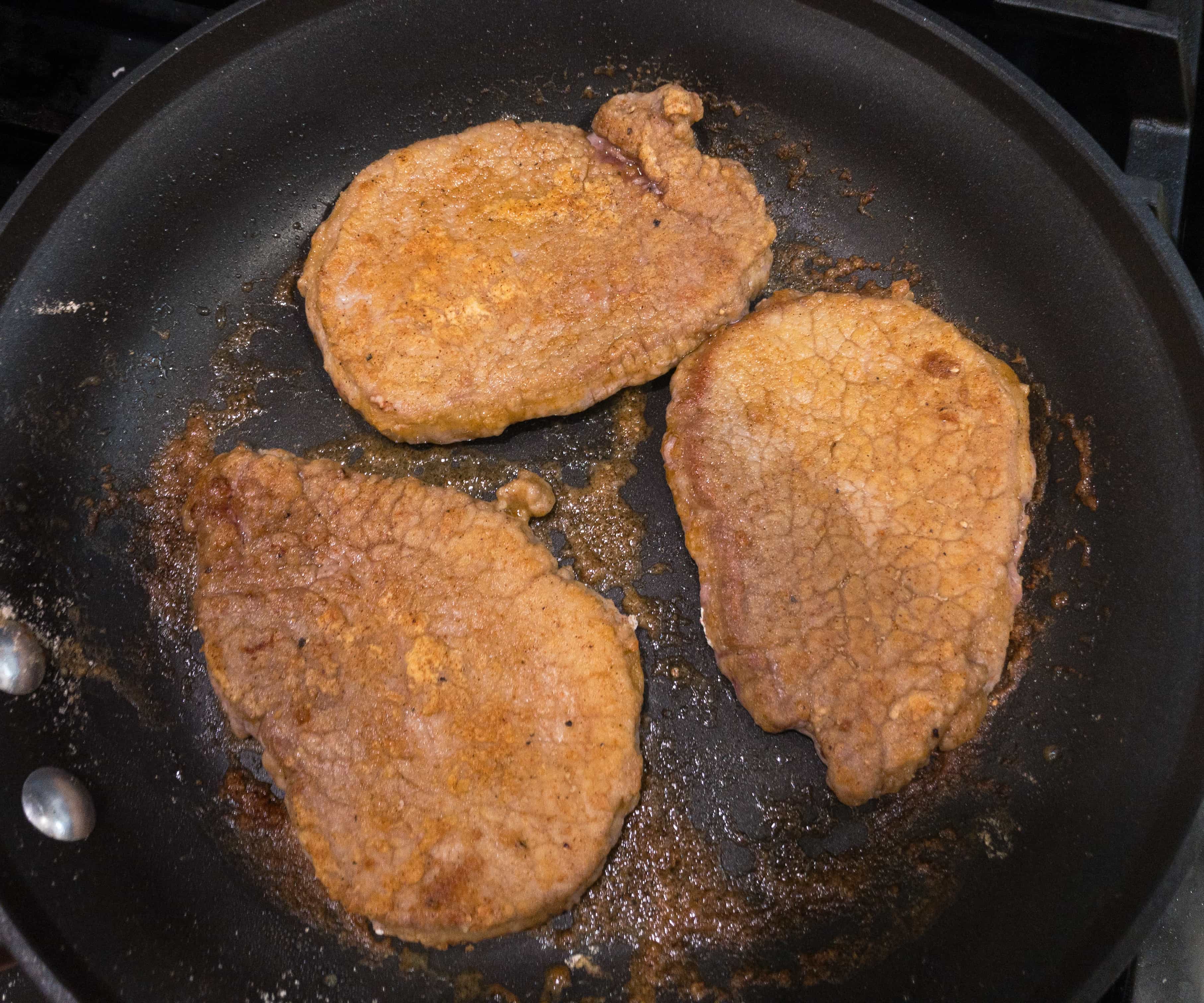 It's important to pound the meat slices well before cooking them. Ours came out really nice and tender!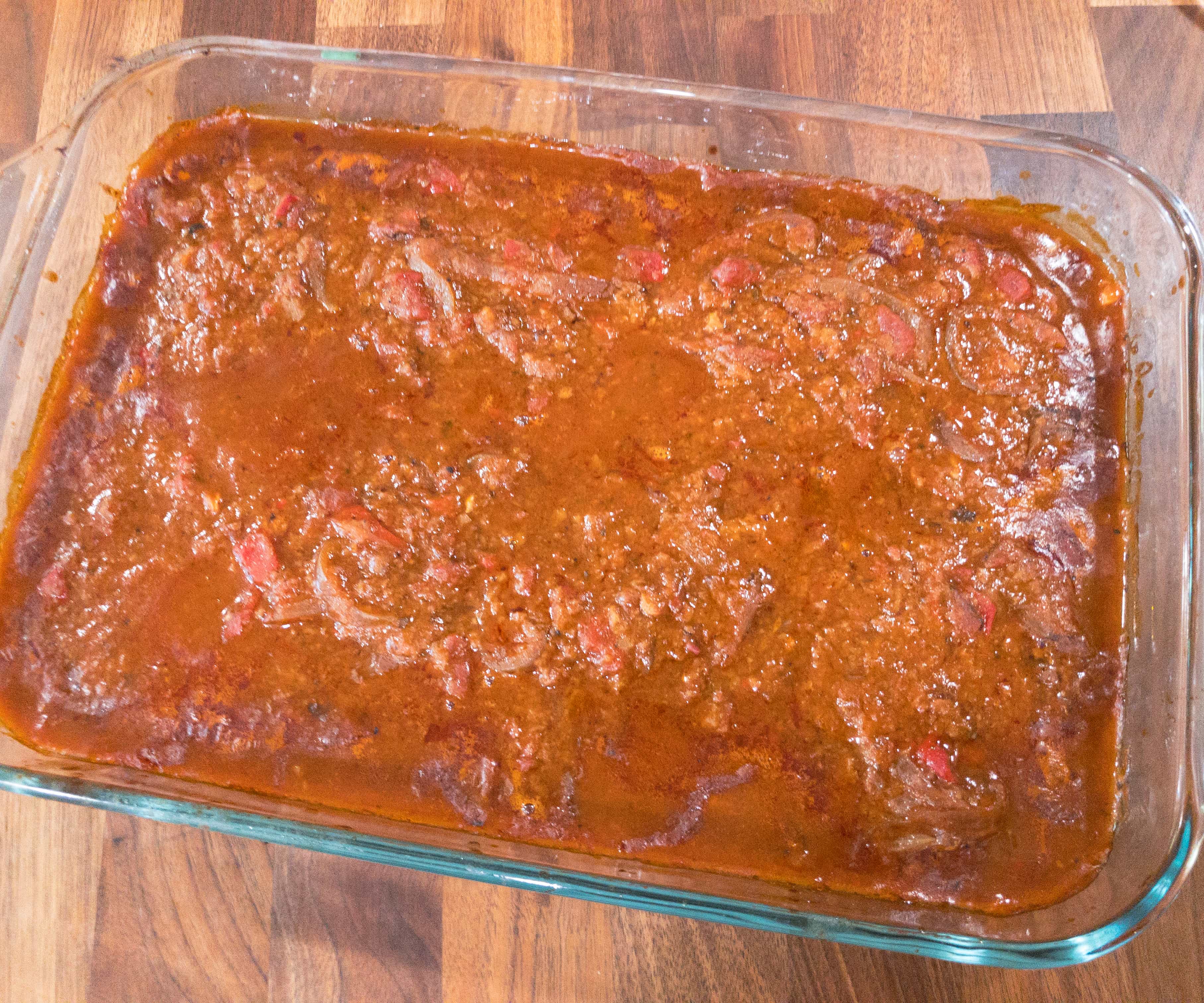 The sauce is just the way we like it, savory and flavorful!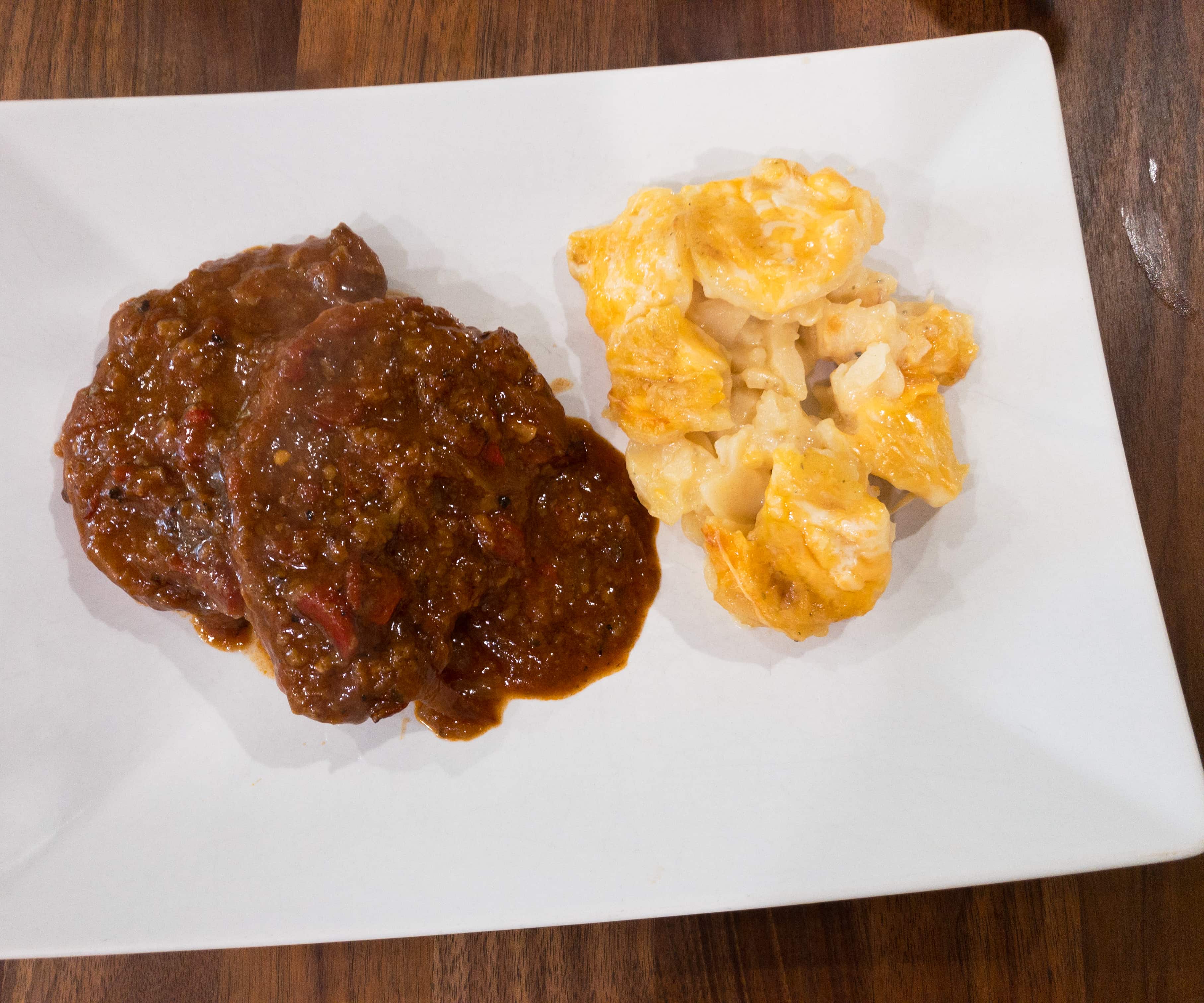 Of course, we also served the steak with vegetable sides!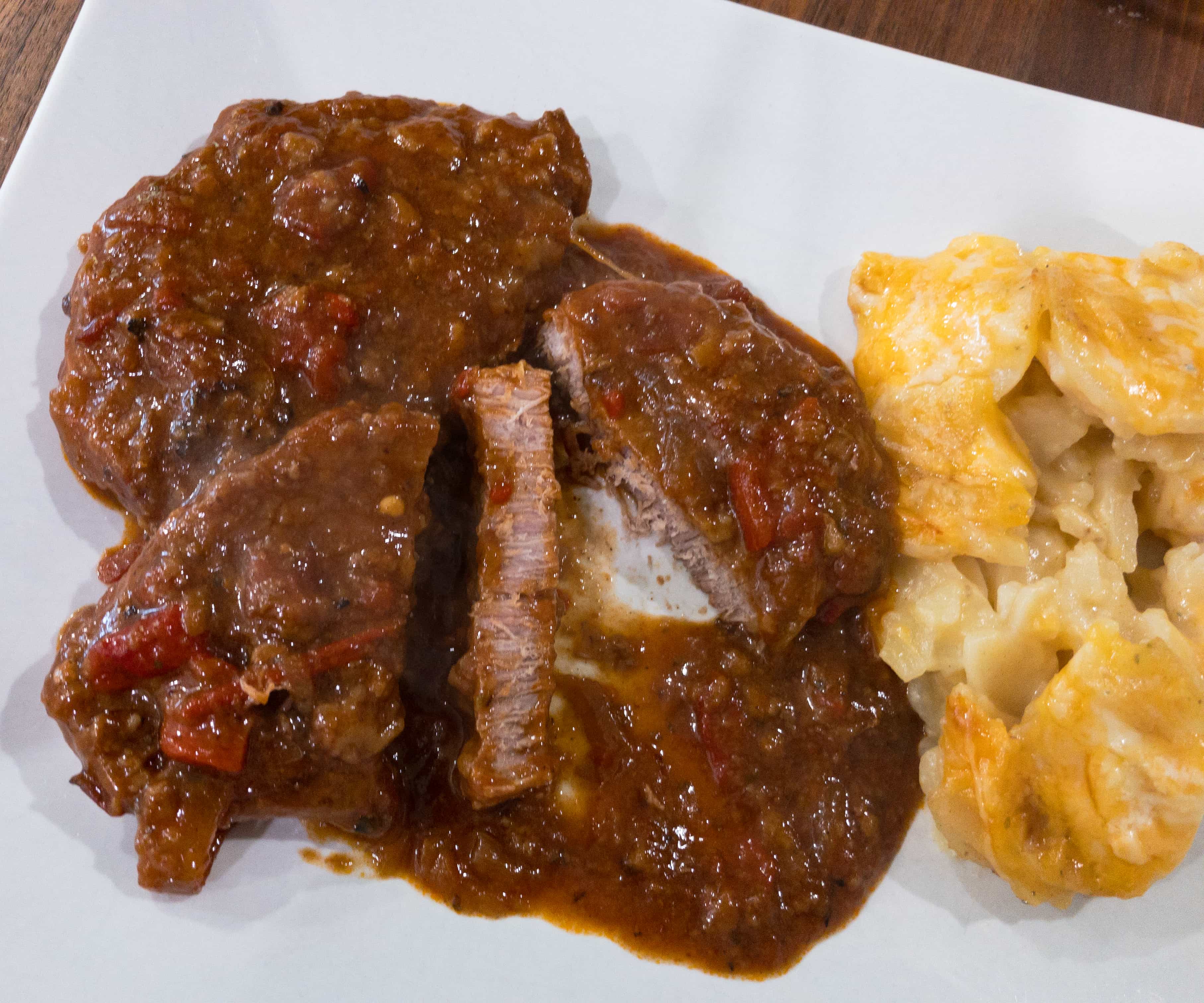 Look at that beautiful cut of meat! This dish is quite filling, and they're also a hit with the whole family.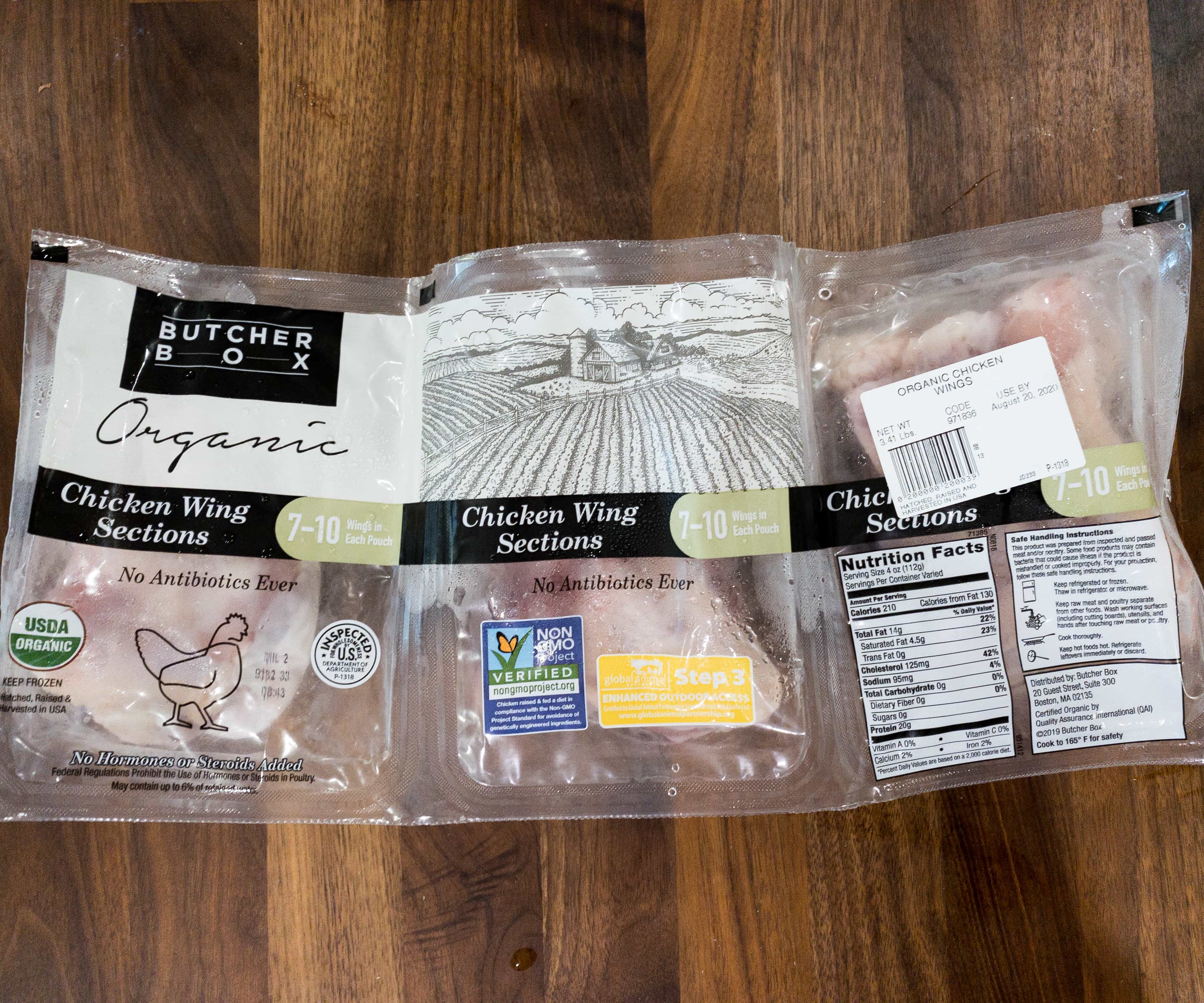 Next up, we cooked the Chicken Wing Sections from the September 2019 box!

These were ready in just about 10 minutes in the microwave!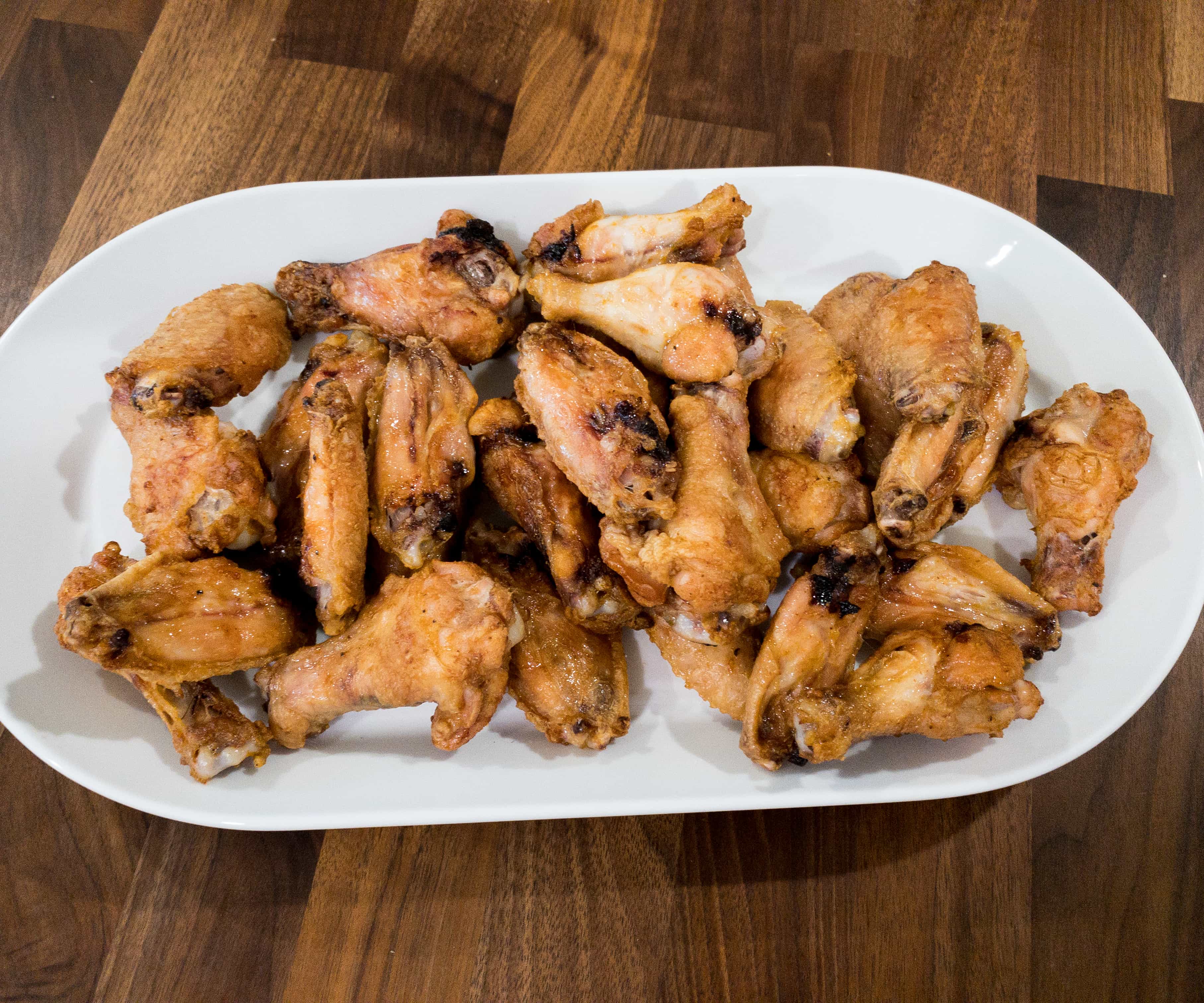 They're tasty and also crispy on the outside, perfect as a quick fix for our mid-week chicken wings cravings.
Here's our choice of sauces for the wings, including a tangy barbecue sauce, a mustard-based sauce, and a white barbecue sauce with a kick of cayenne.
We also finally got to try the Sweet Italian Ground Pork Sausage from the July 2019 Butcher Box!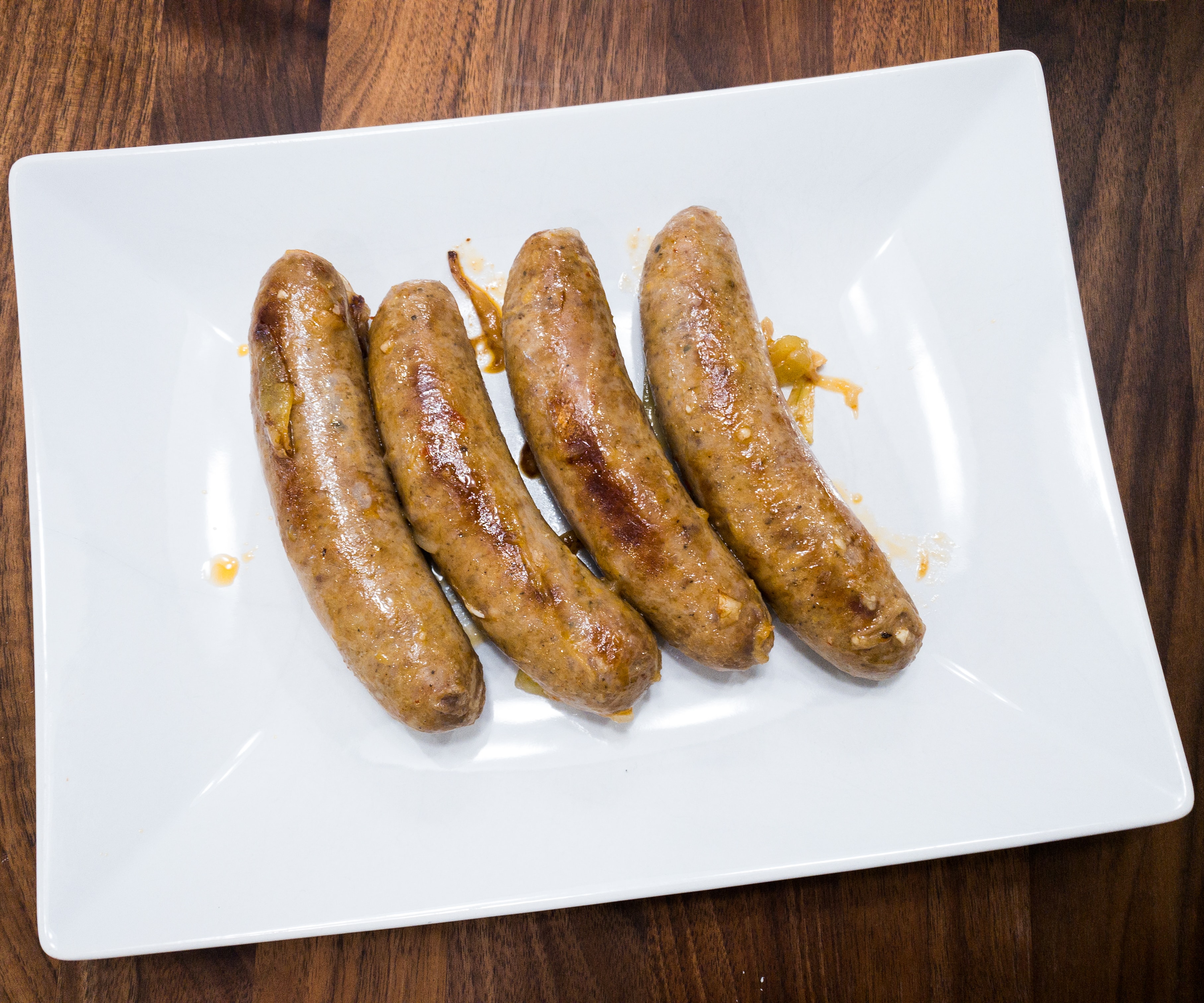 There are 4 meaty pieces of sausages in the pack! We cooked them on medium heat and browned them slowly.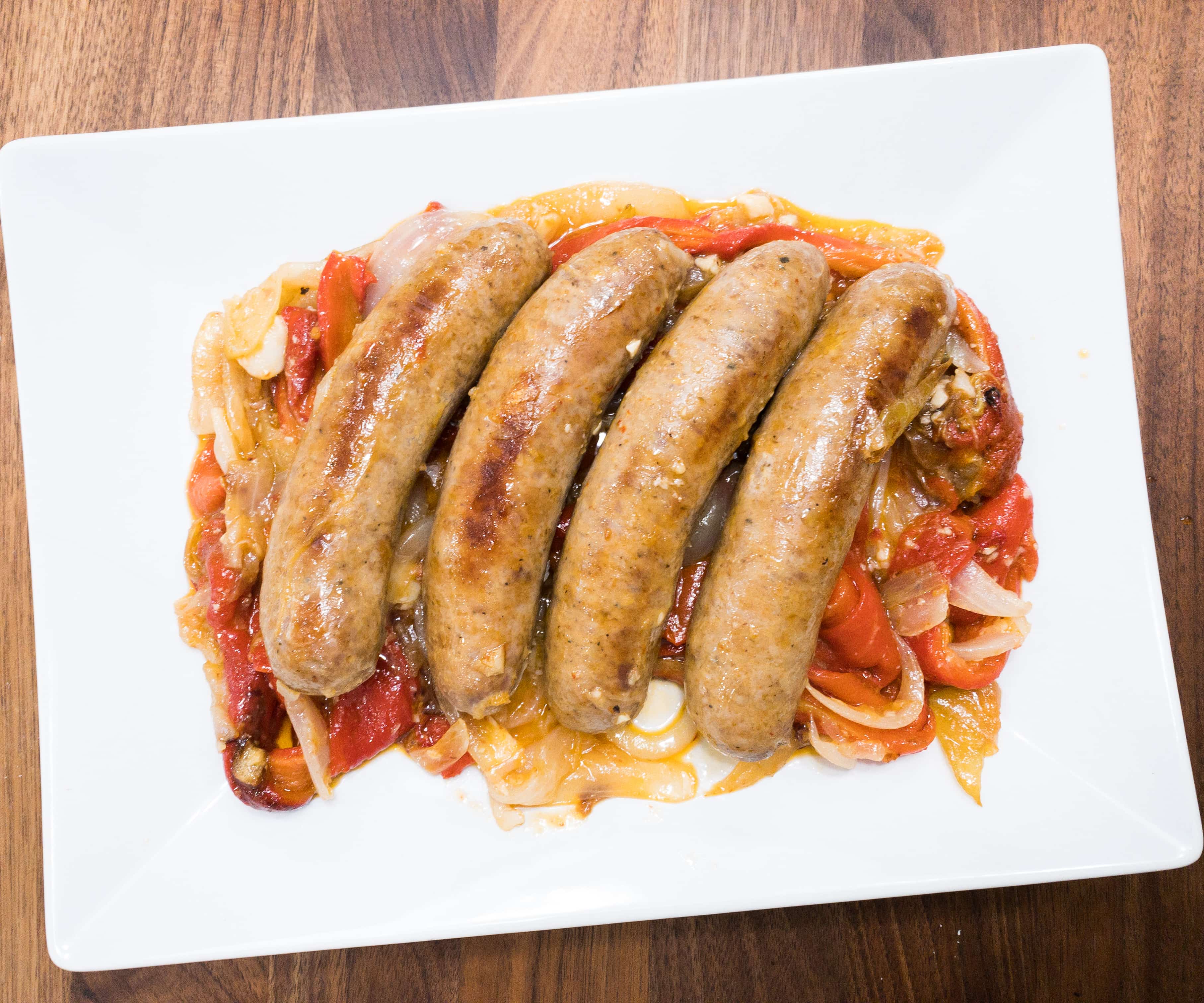 Instead of serving them plain, we opted for sausage and peppers. It includes bell peppers, sweet onions, tomatoes, and garlic. This dish is great as is, but you can also add the sausages in hero rolls to make them more filling!
For another dinner favorite, here's the Grass-Fed Beef Flat Iron Steak from the June 2019 Butcher Box!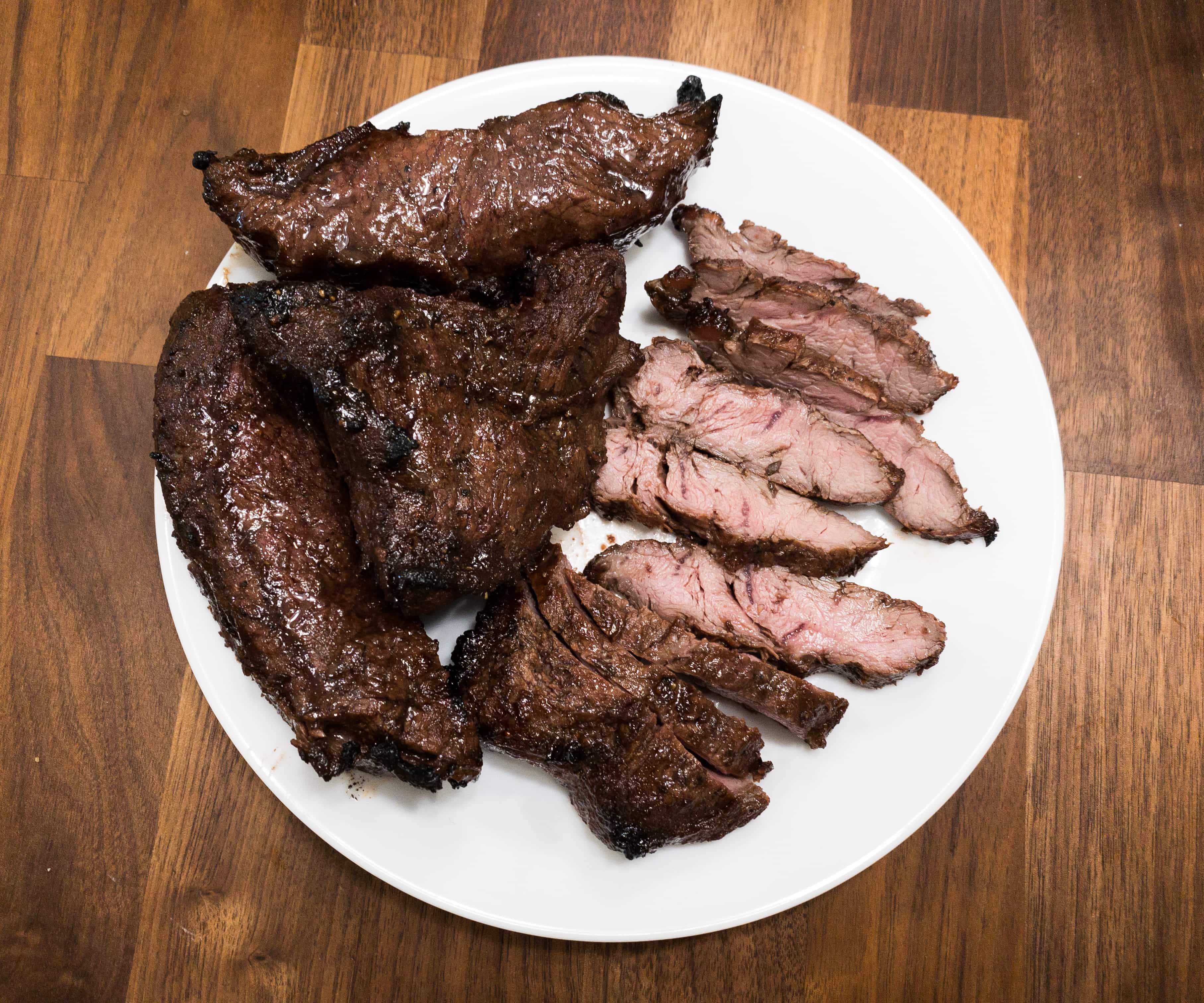 It's a lean and juicy cut of meat, perfect for making a marinated or grilled steak like this one!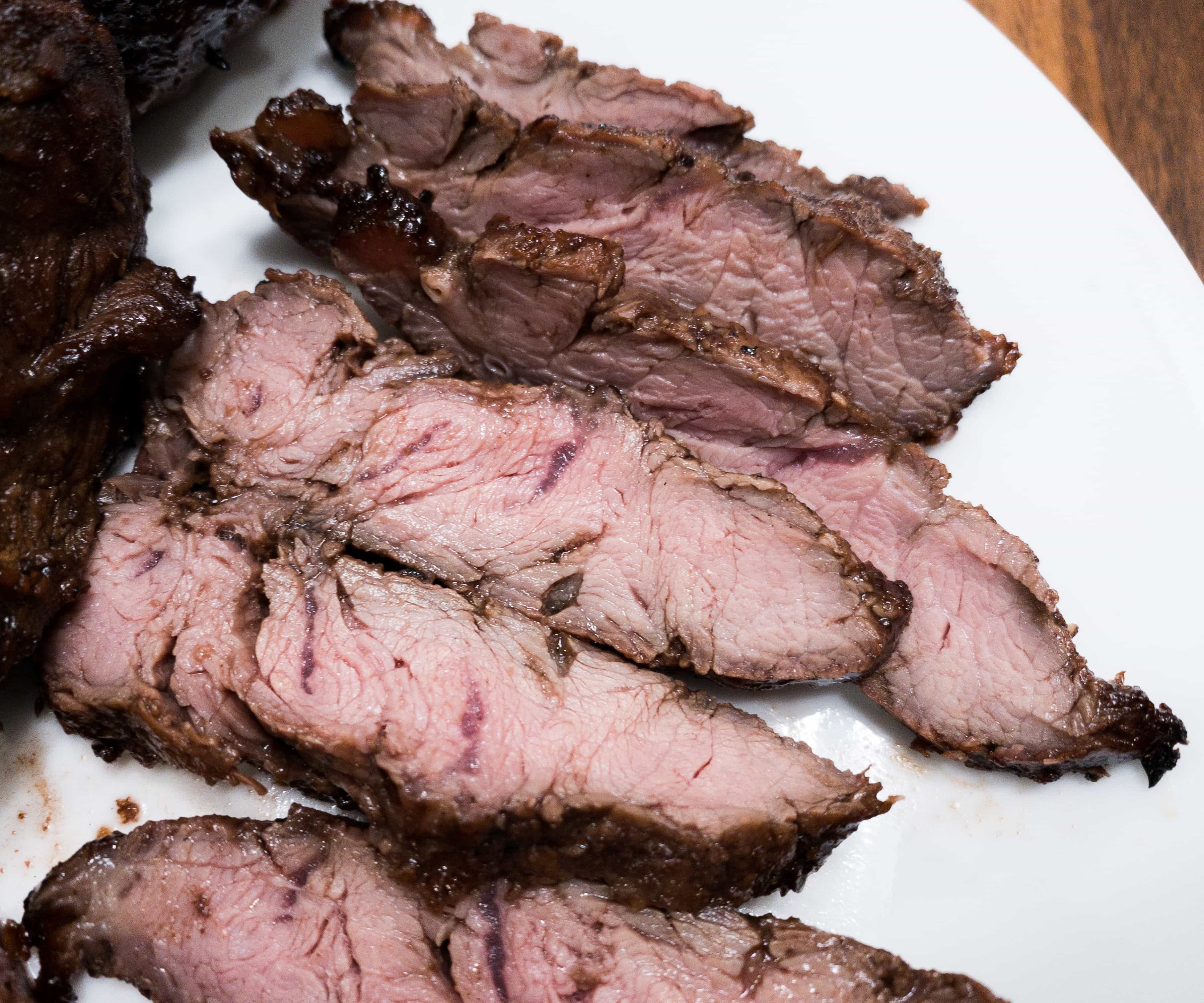 Our teriyaki flat iron steak came out really fantastic. As expected, the meat absorbed the marinade well, and there's also a nice combination of sweet, salty, and tangy flavors in one bite.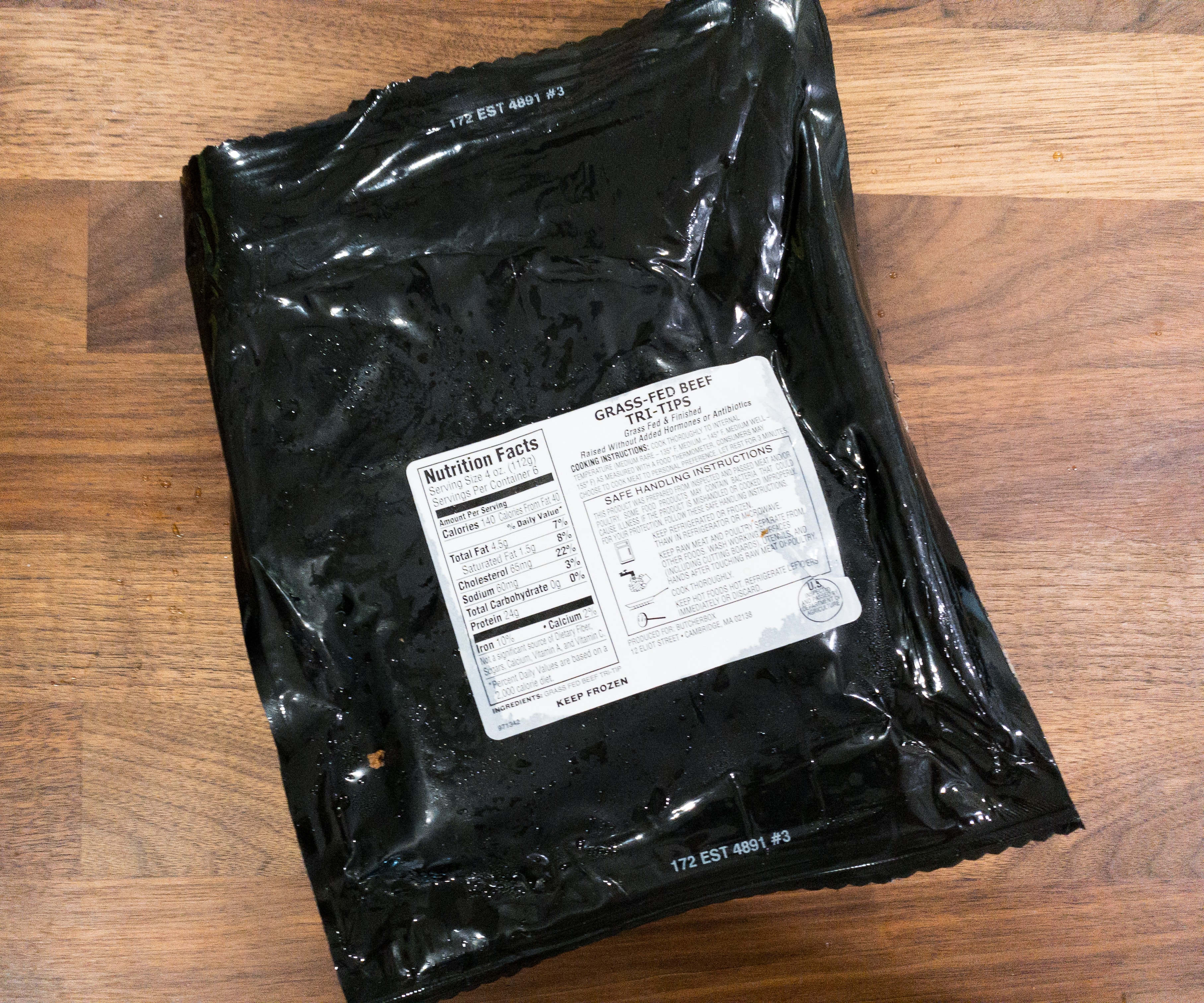 Lastly, here's the Grass-Fed Beef Tri-tips from the August 2019 Butcher Box!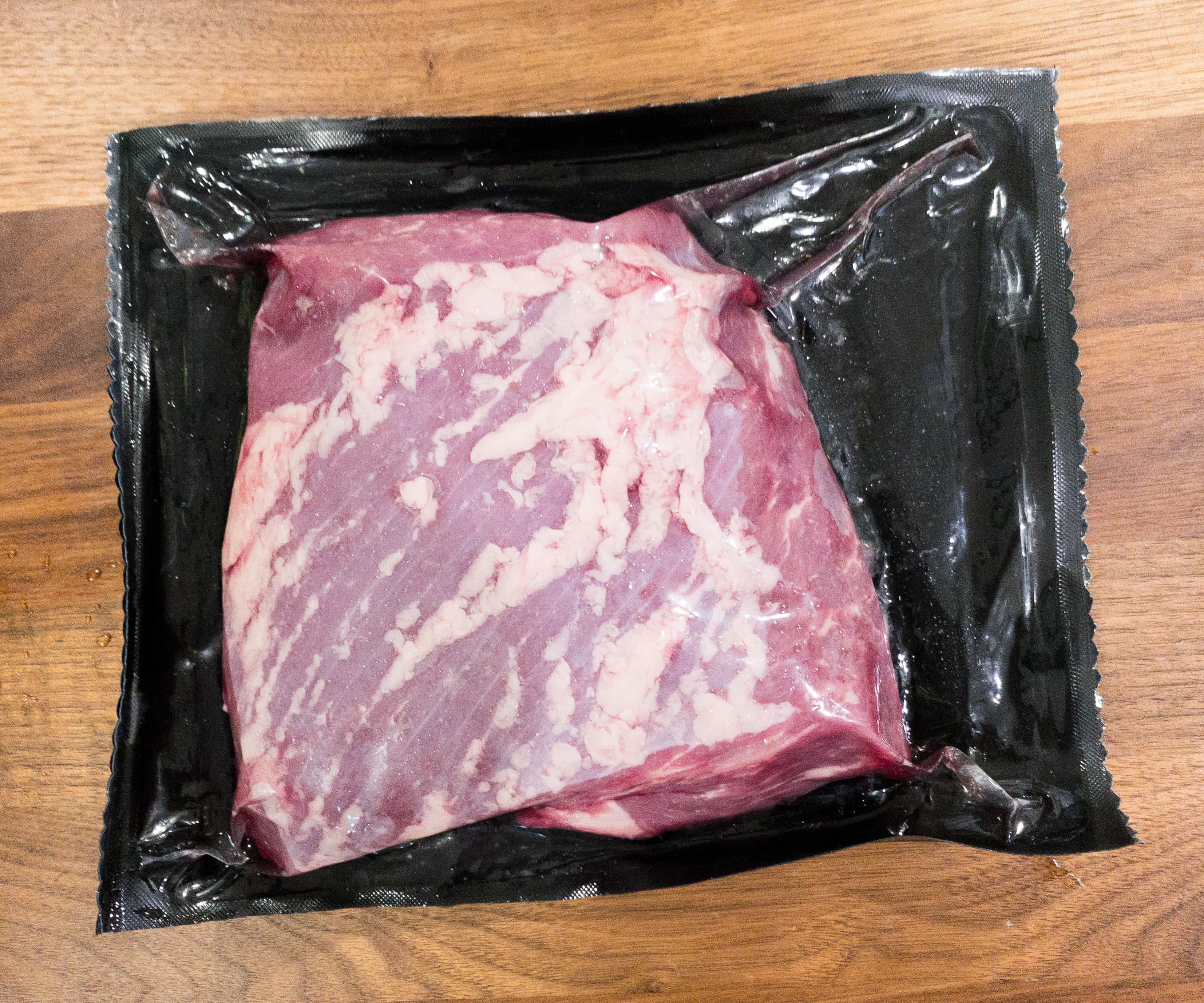 We often use this type of cut for roasts. It's so lean and tender!
This time, we decided to make an herb crust roast! It was quite mouthwatering, especially because of the mix of herbs we used, which included parsley and thyme.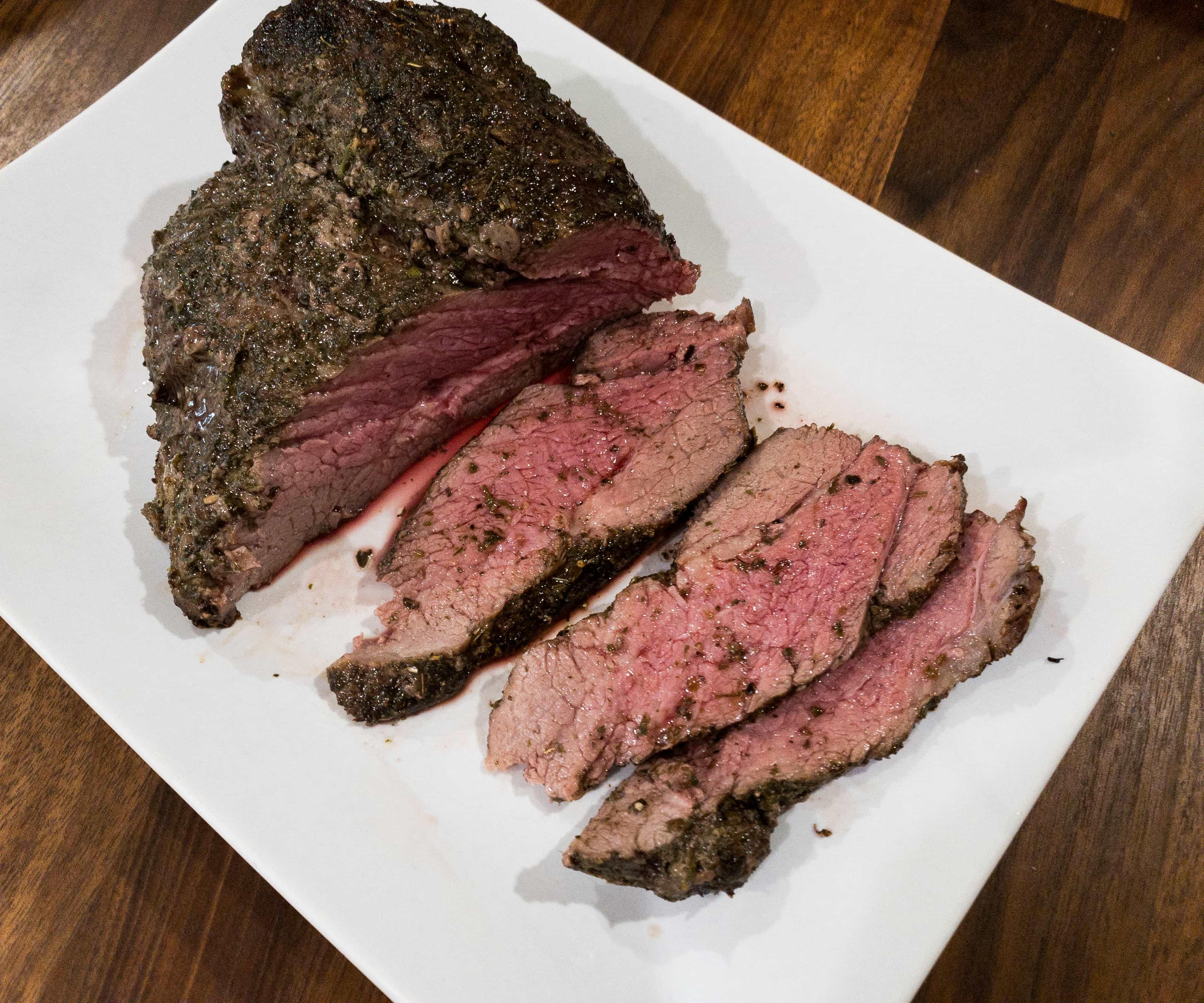 This tasty roast definitely calls for a great glass of wine. The meat was thick but definitely not chewy!
ButcherBox makes it easy for me to whip up delicious meat dishes for the whole family. Everything arrives in their best condition, and even the portions are perfect, so all you have to do is take out a pack from your freezer, thaw, and cook. This month, we had steak, chicken, and even sausages, and I'm happy to say that they all turned out to be a hit for my family. I also never have to worry about antibiotics or any added hormones, because these meats contain none of that harmful stuff. Now, I'm excited about future boxes even more because a new batch of meats from this subscription always means I have a new chance to cook something good! 'TIl the next one!
Are you planning to get Butcher Box?