Butcher Box is a subscription box service that delivers premium quality meat for $129 per month. Each box comes with a selection of meat (about 15-20 meals worth) that has been carefully cut and prepared. The Butcher Box brings back that unique experience you get when you visit your local butcher shop. Their specialty is 100% grass-fed beef, but they also provided mixed subscription options. You can also have the box delivered every two or three months depending on your needs.
This is a review of the Pork & Beef box.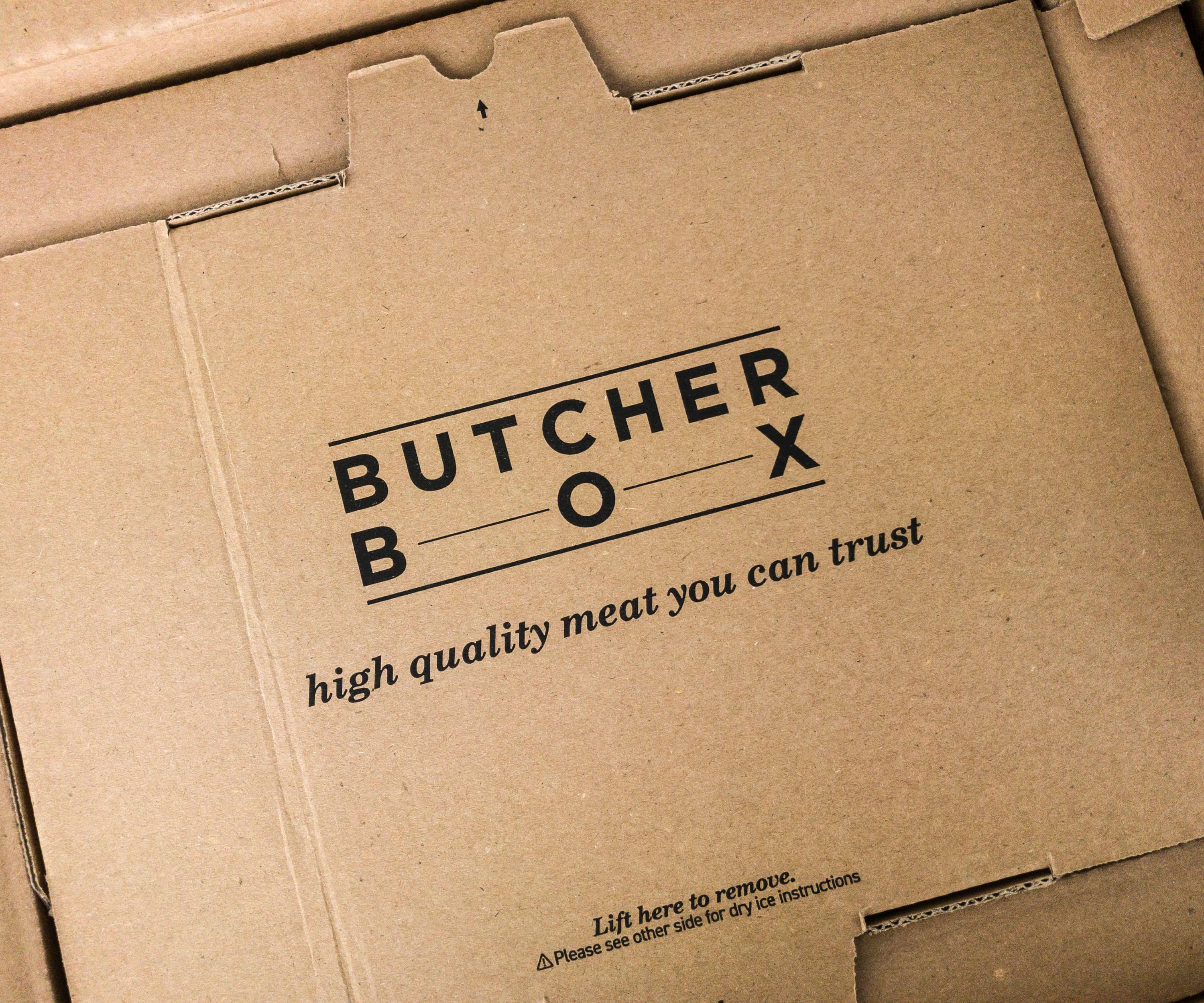 DEAL: Check out the current ButcherBox deal – just use this link to sign up! (Currently FREE 1 lb. Scallops + 1 pack of Bacon in your first box! )
Here's a list of all the items inside the box!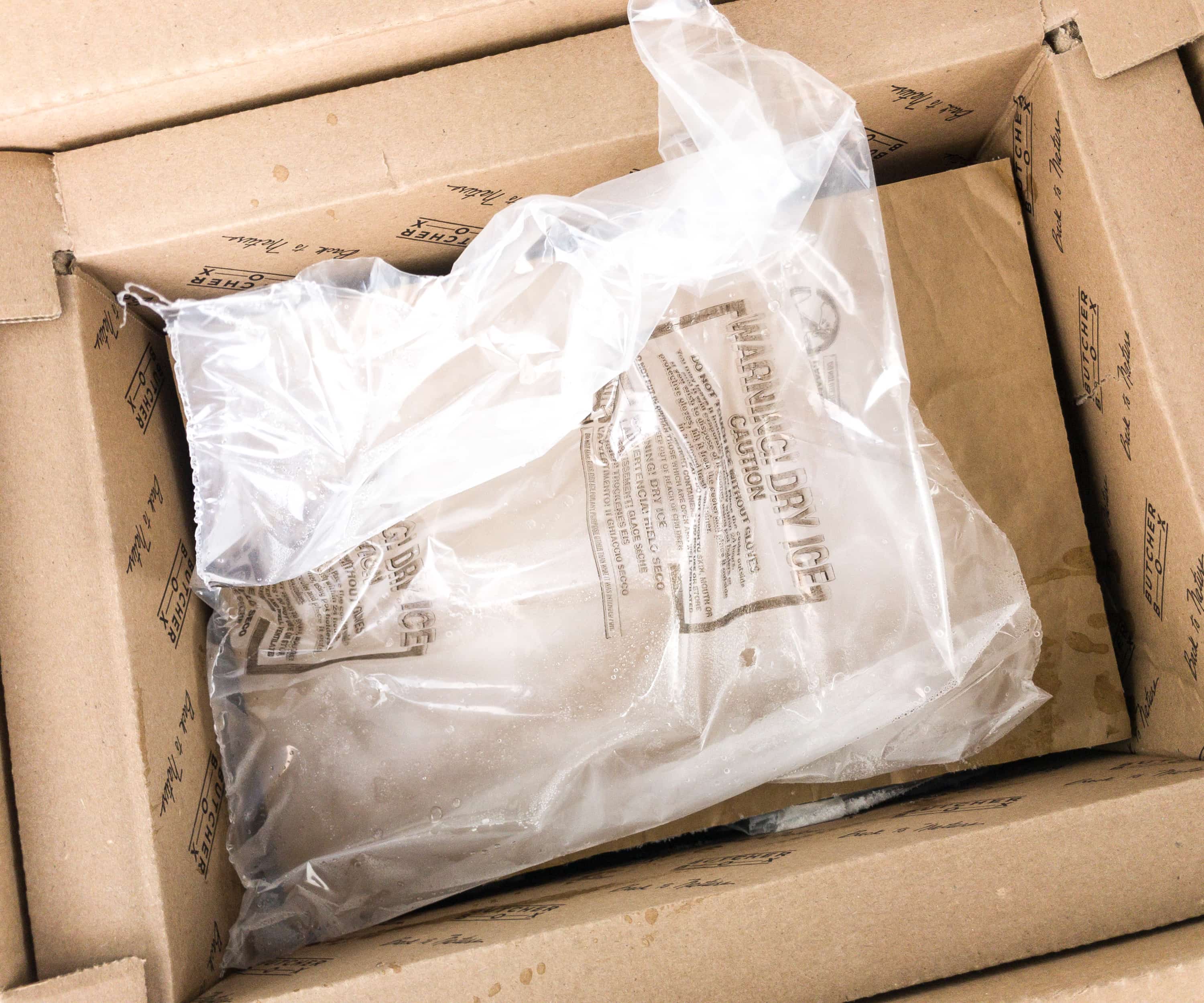 All the meats are vacuum-sealed in plastic, packed in an insulated bag, and then kept frozen within the outer soft-side cooler padding and box with a large dry ice pack.
We've always had everything arrive rock-solid, so there have been no issues with temperature control during shipping. The meat arrives ready to throw in the freezer or thaw for use.
The flap of the box indicates a checklist, so you'll know what to do with the contents when it arrives!
Everything in my box!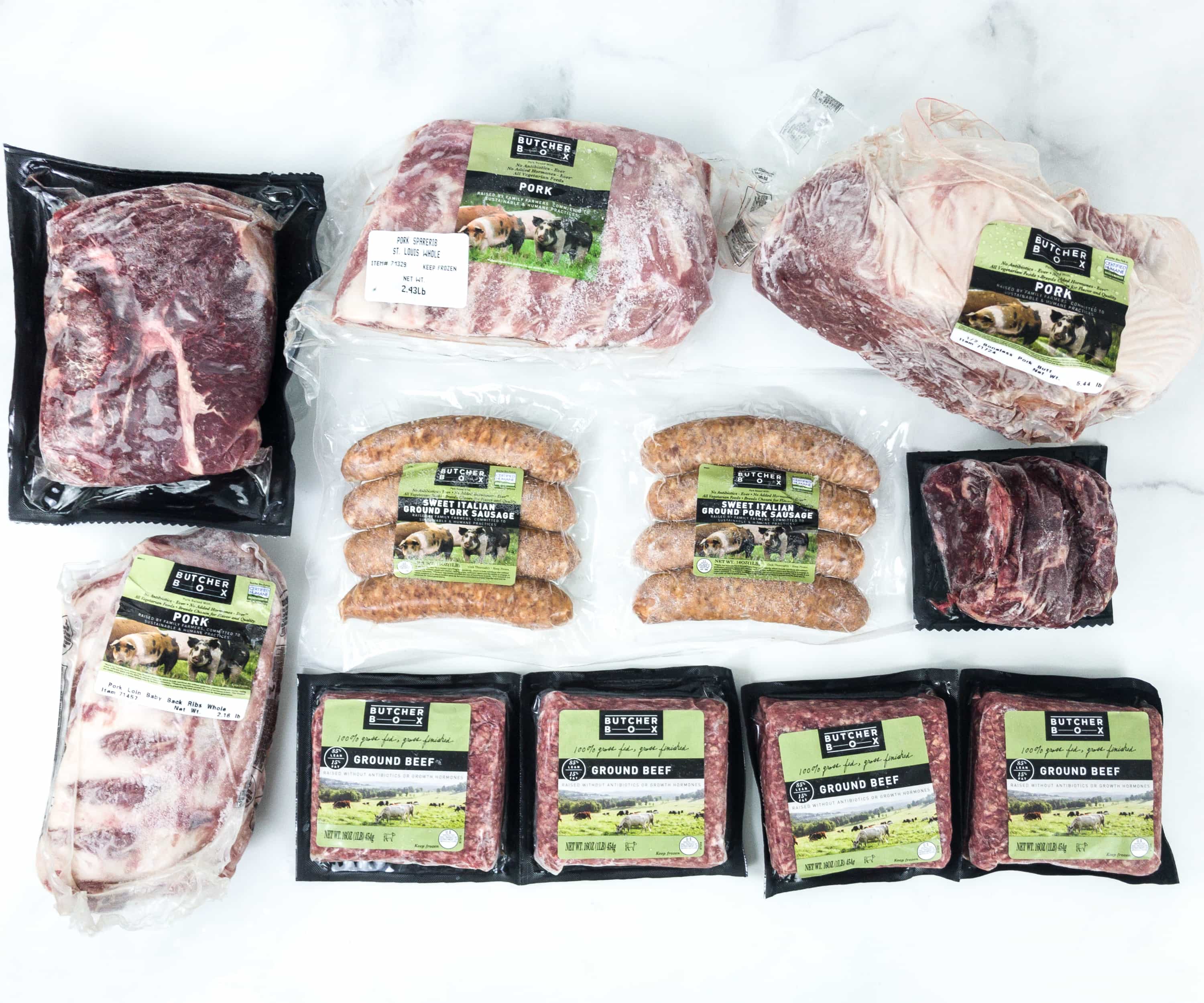 This month's box includes an extra pack an extra pack of ground beef and we also got the add-on special: Sweet Italian Ground Pork Sausage and Baby Back Ribs!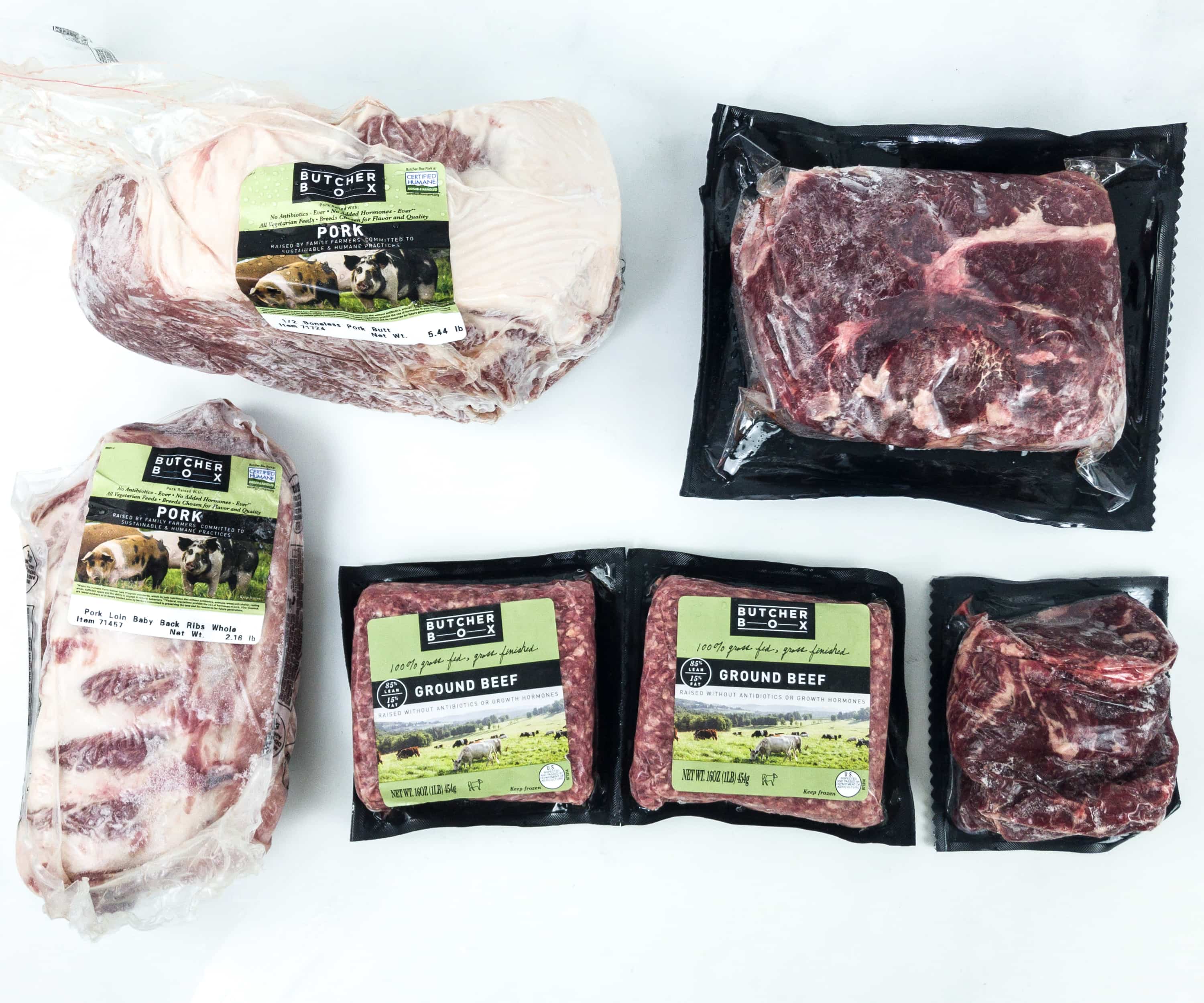 Everything is portioned to a manageable size, so you can pull it from the freezer as needed without thawing more than you want. There are a couple of big roasts, but everything else is portioned smaller.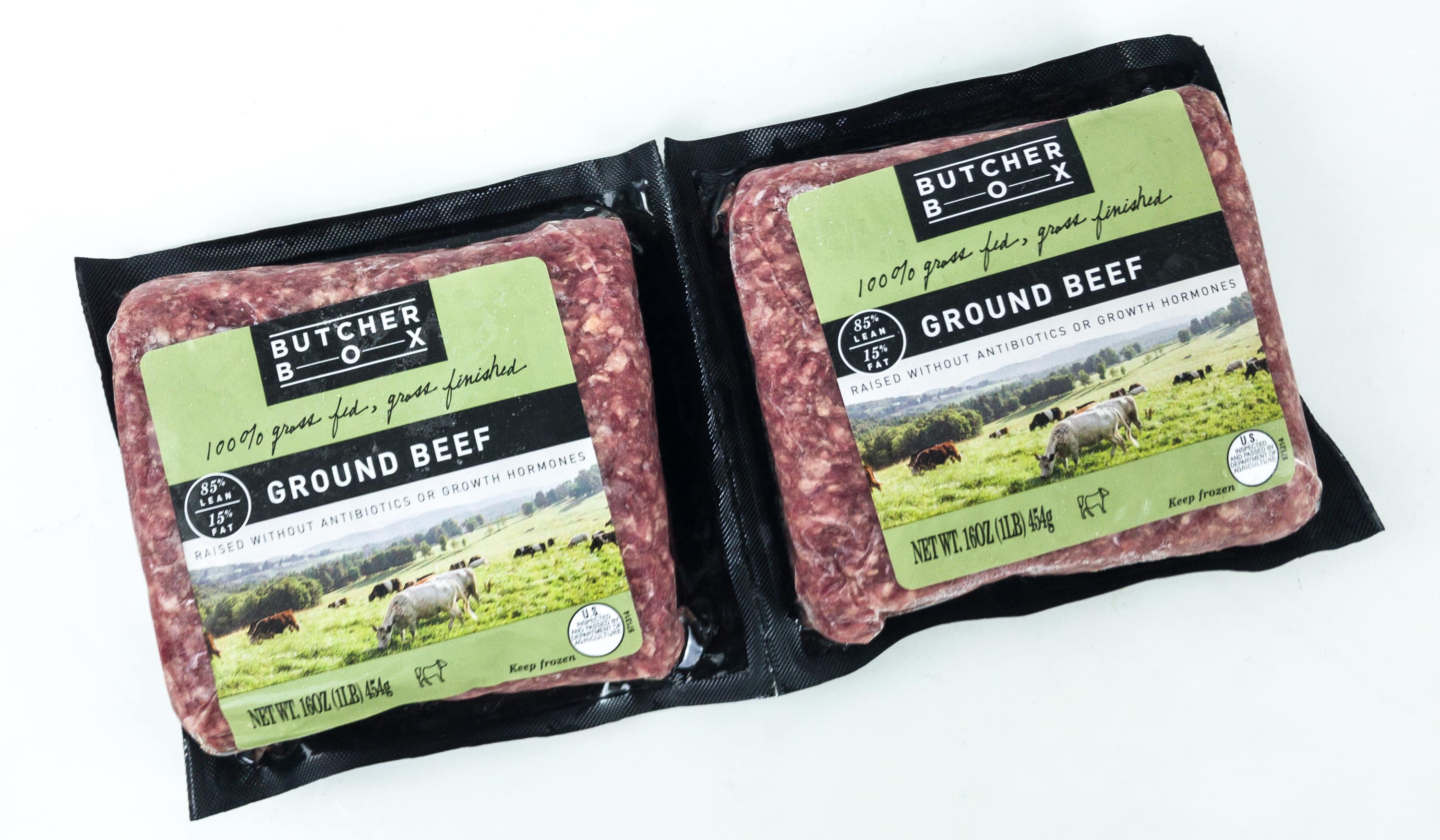 Grass-Fed Ground Beef. Ground beef from Butcher Box is the best! Juicy and meaty, they're made of 85% lean and only 15% fat. It's the ideal meat for general use.
The meat produces a little to none liquid leak when cooked, so it doesn't flare up easily when grilled. It also makes a great choice for burger patties!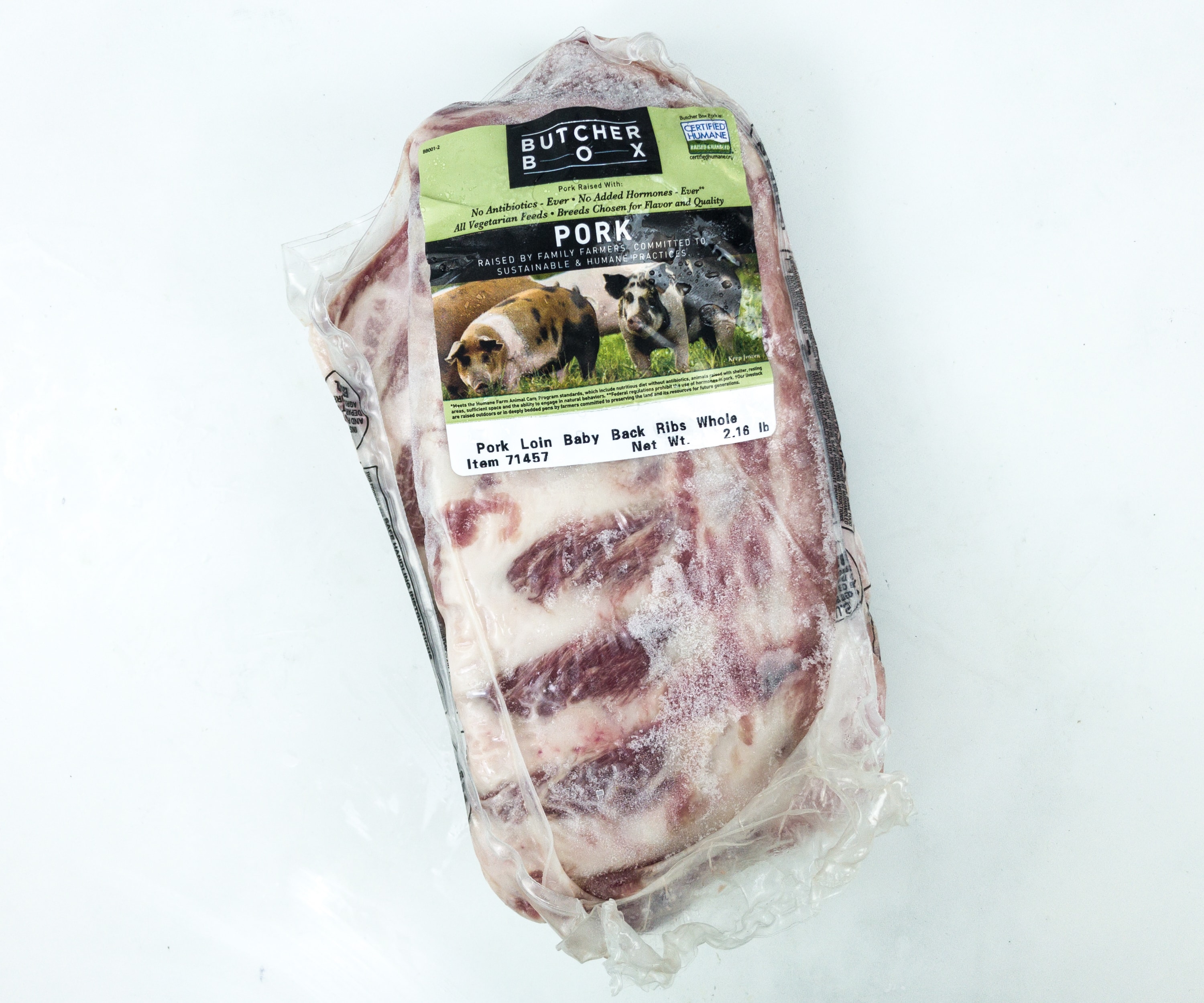 Whole Pork Loin Baby Back Ribs. An all-time favorite everywhere, baby back ribs is a cut of pork usually cooked by smoking, grilling, or baking.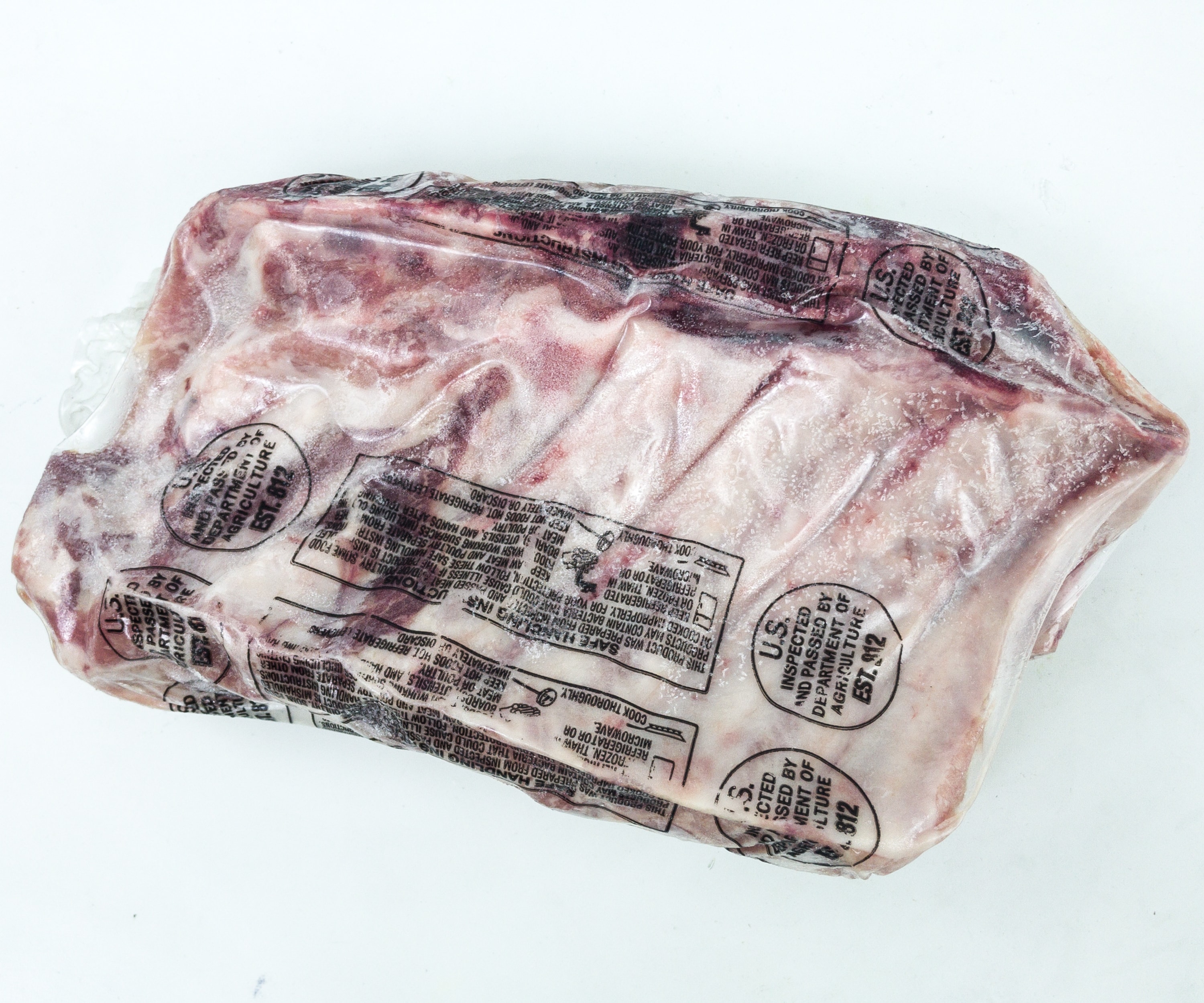 These were taken from the top of the rib cage between the spine and the spare ribs, below the loin. It's not as meaty as regular cuts but they are absolutely tasty.
Grass-Fed Beef Boneless Chuck Roast. This part of the beef features a boneless chunk of meat collected from the lean and active muscles, meaning it contains lesser fat but produces a ton of flavor.
This meat is so lean and tender, it sure is the ideal type of meat for marinating, grilling, or even pot roast!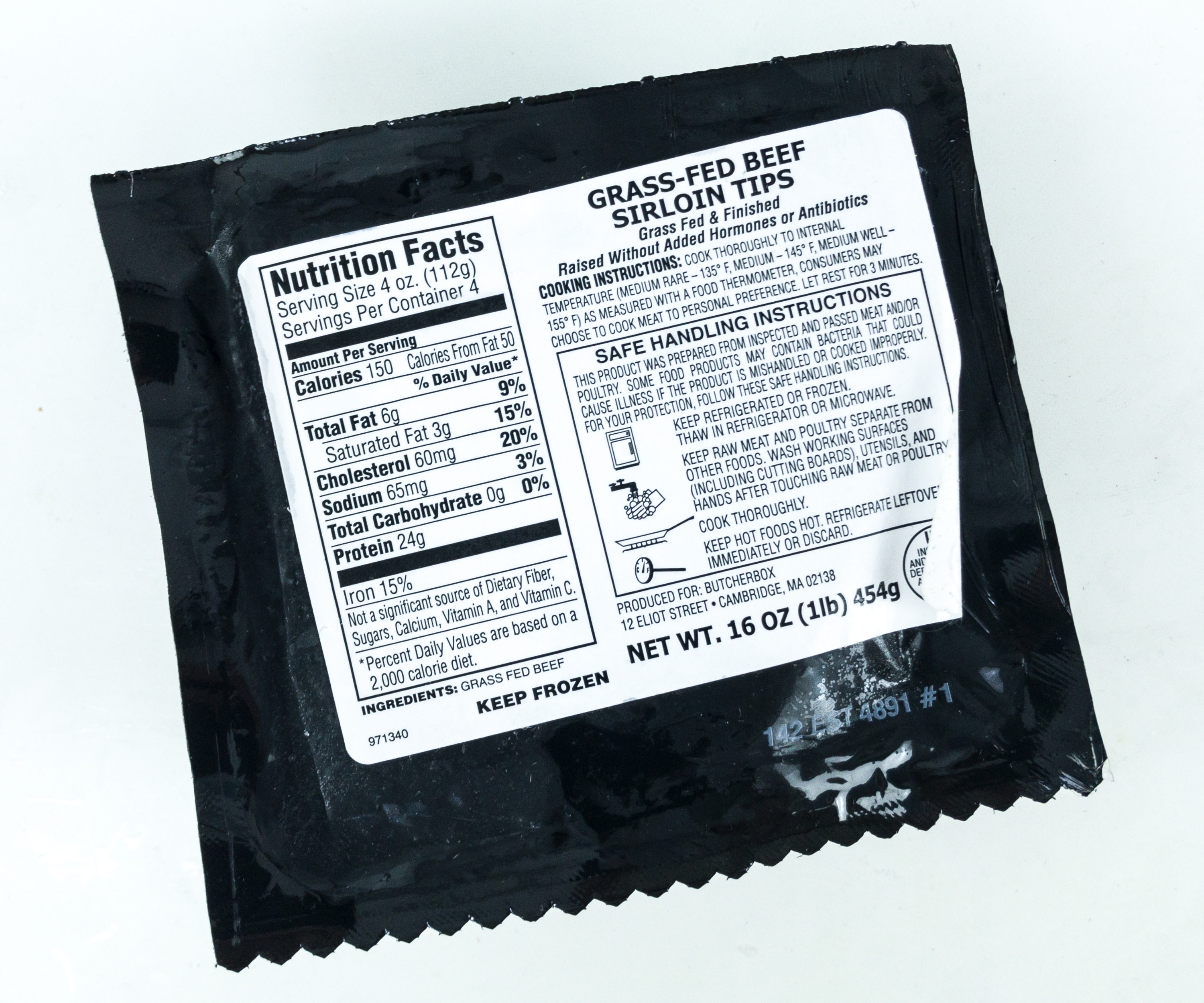 Grass-Fed Beef Sirloin Tips. Rich and lean, these beef tips are primarily sourced from the rump and rear leg of the cow. It's the perfect meat for steak and roast dishes.
This part of the beef is so good, as it features a tender texture and a rich flavorful taste.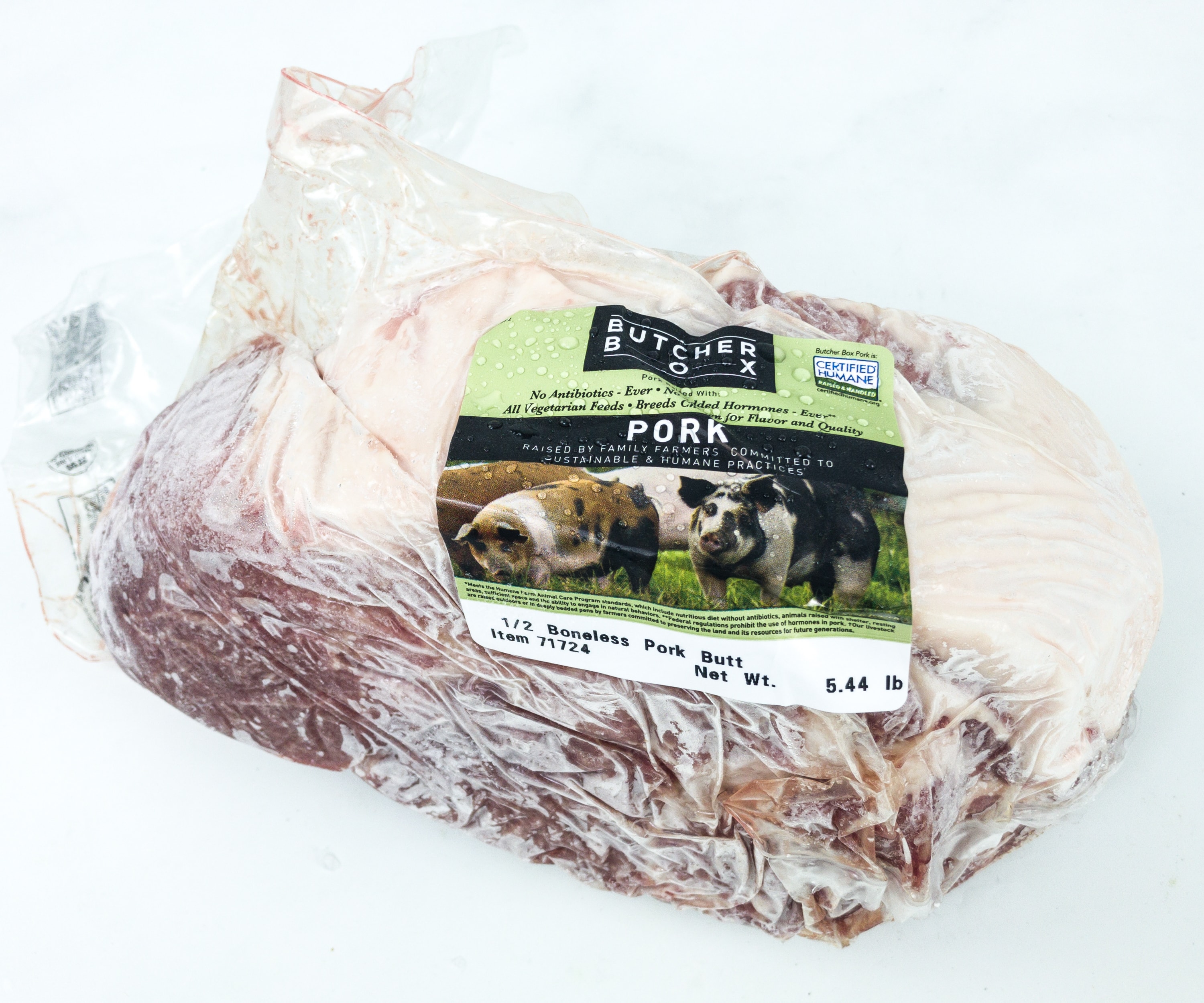 Boneless Pork Butt. Pork Butt is meaty and juicy. We love them marinated then grilled.
According to the label, this meat weighs around 5.5lbs which is quite big enough to work on a pair of dishes.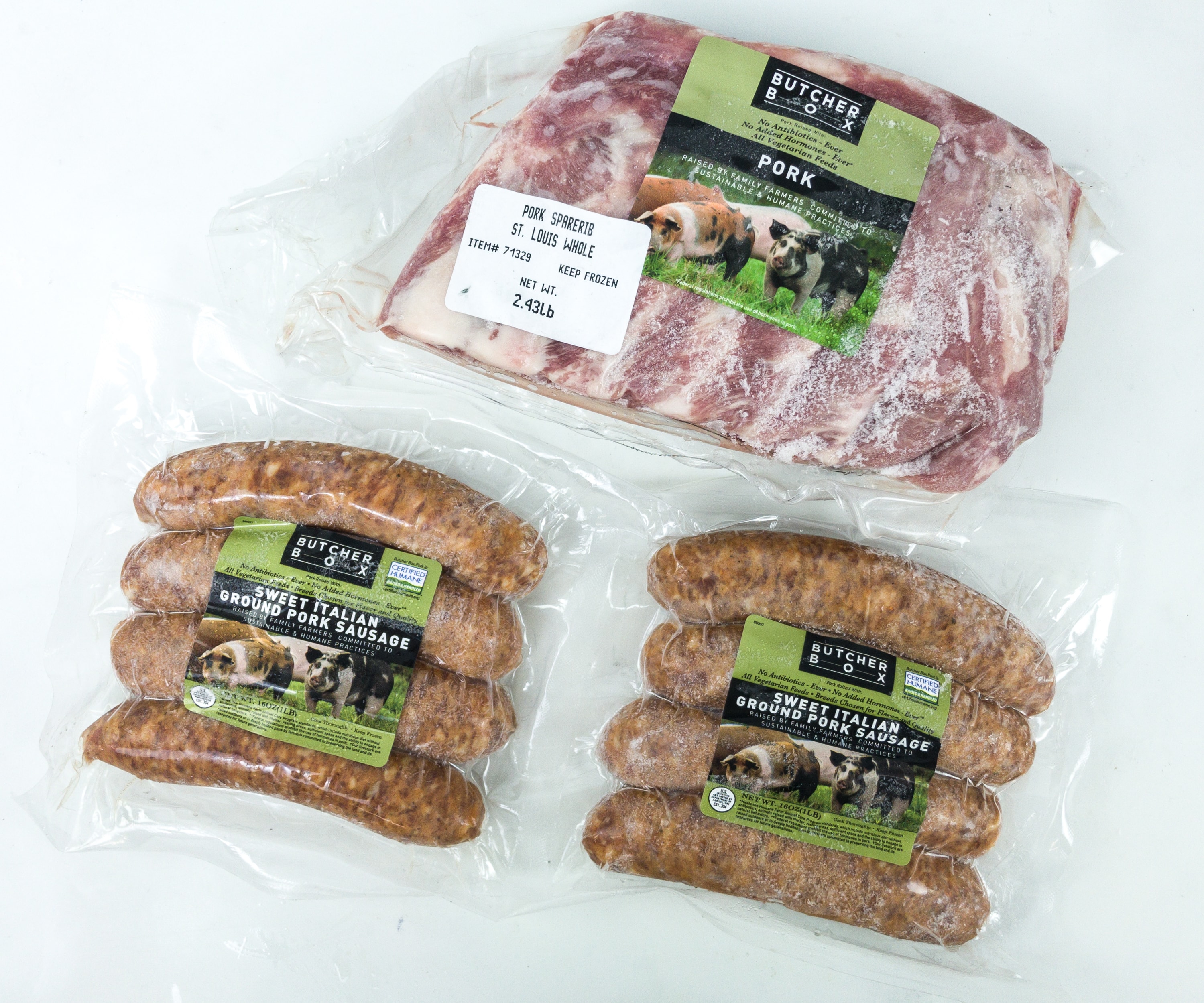 These ribs and sausage packs are a part of July grilling special!
Whole St. Louis Pork Sparerib. The name St. Louis Ribs comes from the cut of the meat that includes the meaty part of the pork's spare ribs.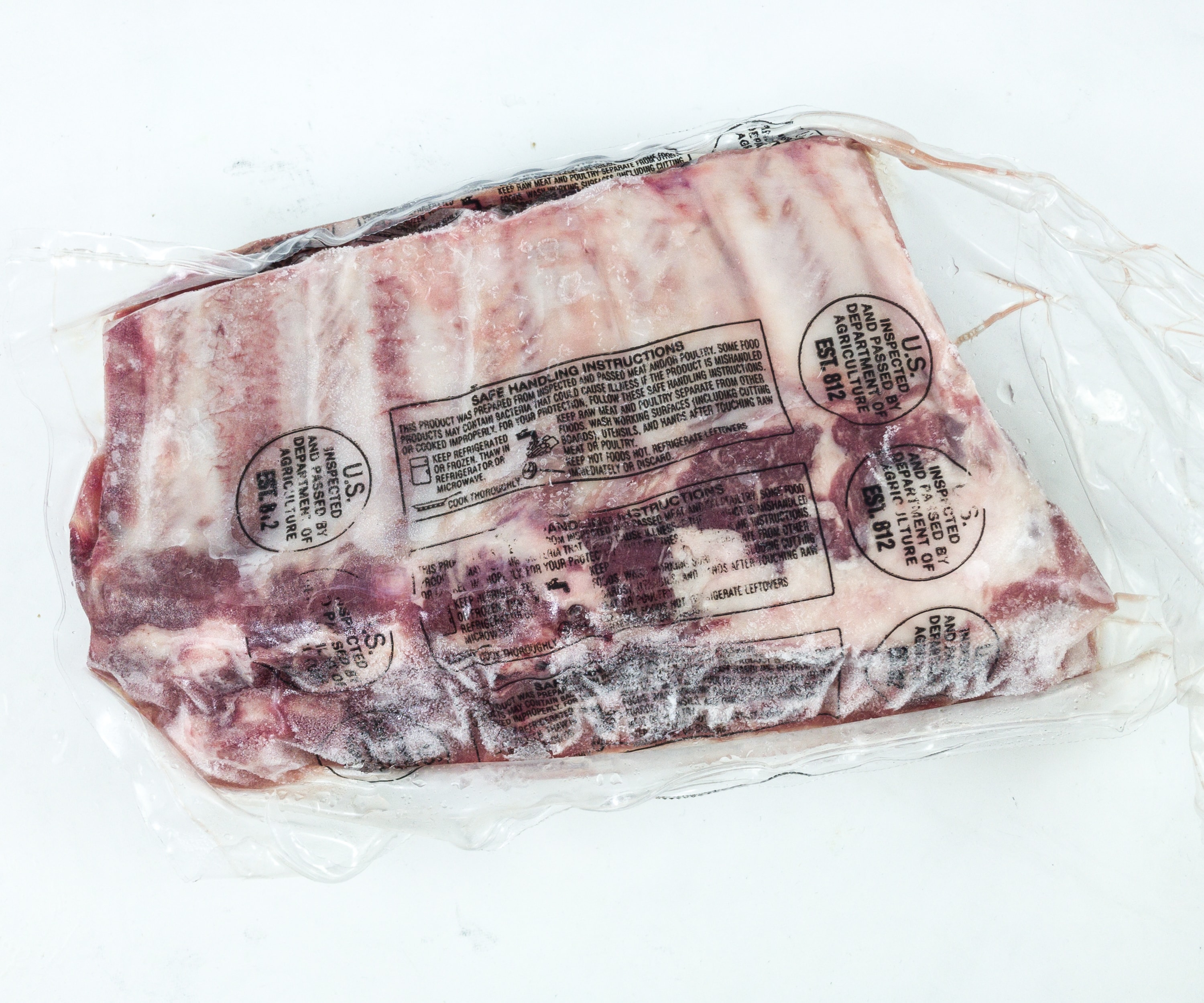 This meat is so awesome. You can cook it in a variety of delicious ways, but we're going for the classic barbecue!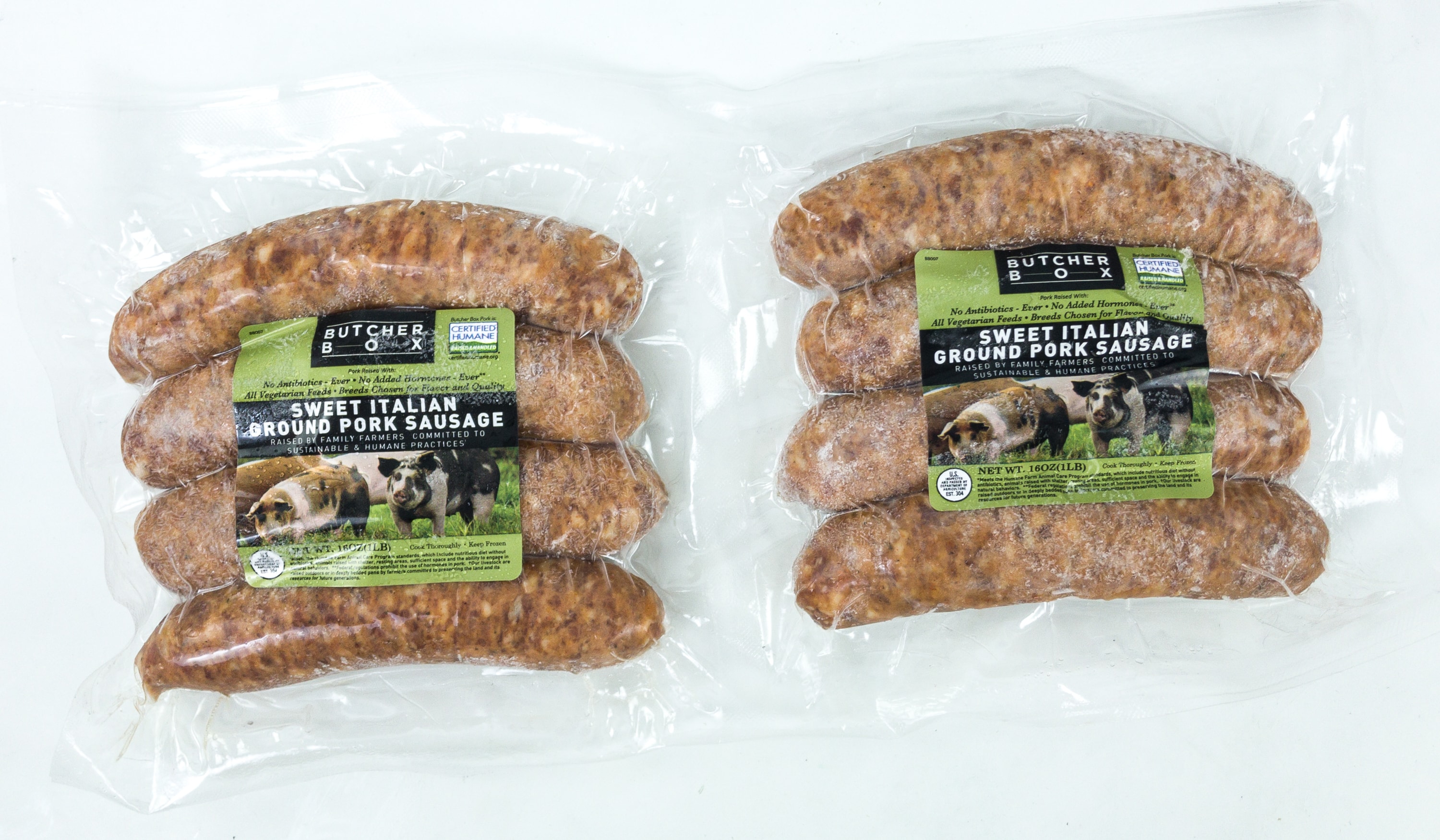 Sweet Italian Ground Pork Sausage. These Italian sausages from Butcher Box are made from certified non-GMO, gluten-free, grass-fed, and naturally grown ground pork meat seasoned with salt, paprika, and spices.
We got two packs of sausages, with four meaty pieces in each pack.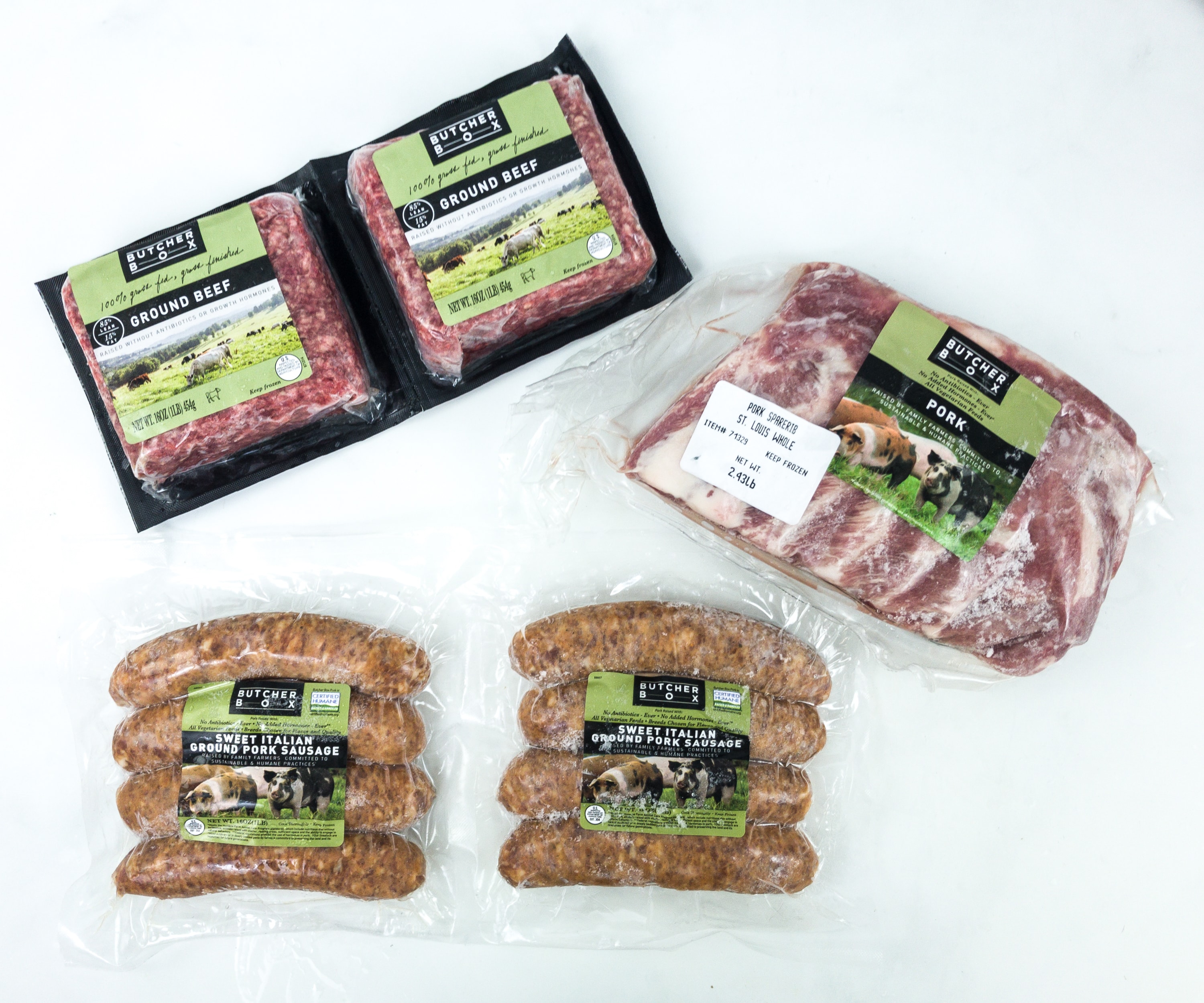 The set of ground beef is an add-on!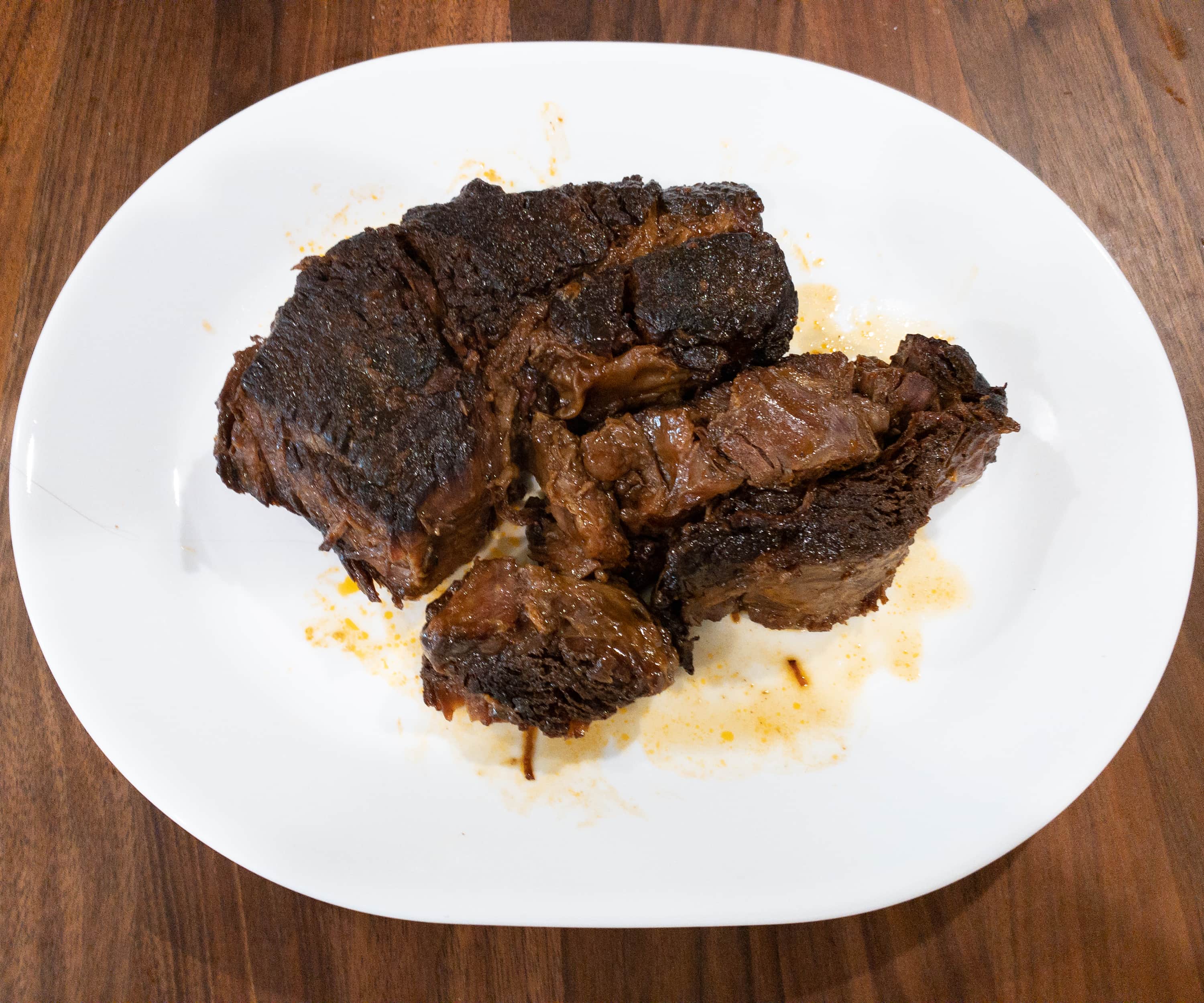 Time to try them out! We made a beef pot roast using the boneless chuck roast meat.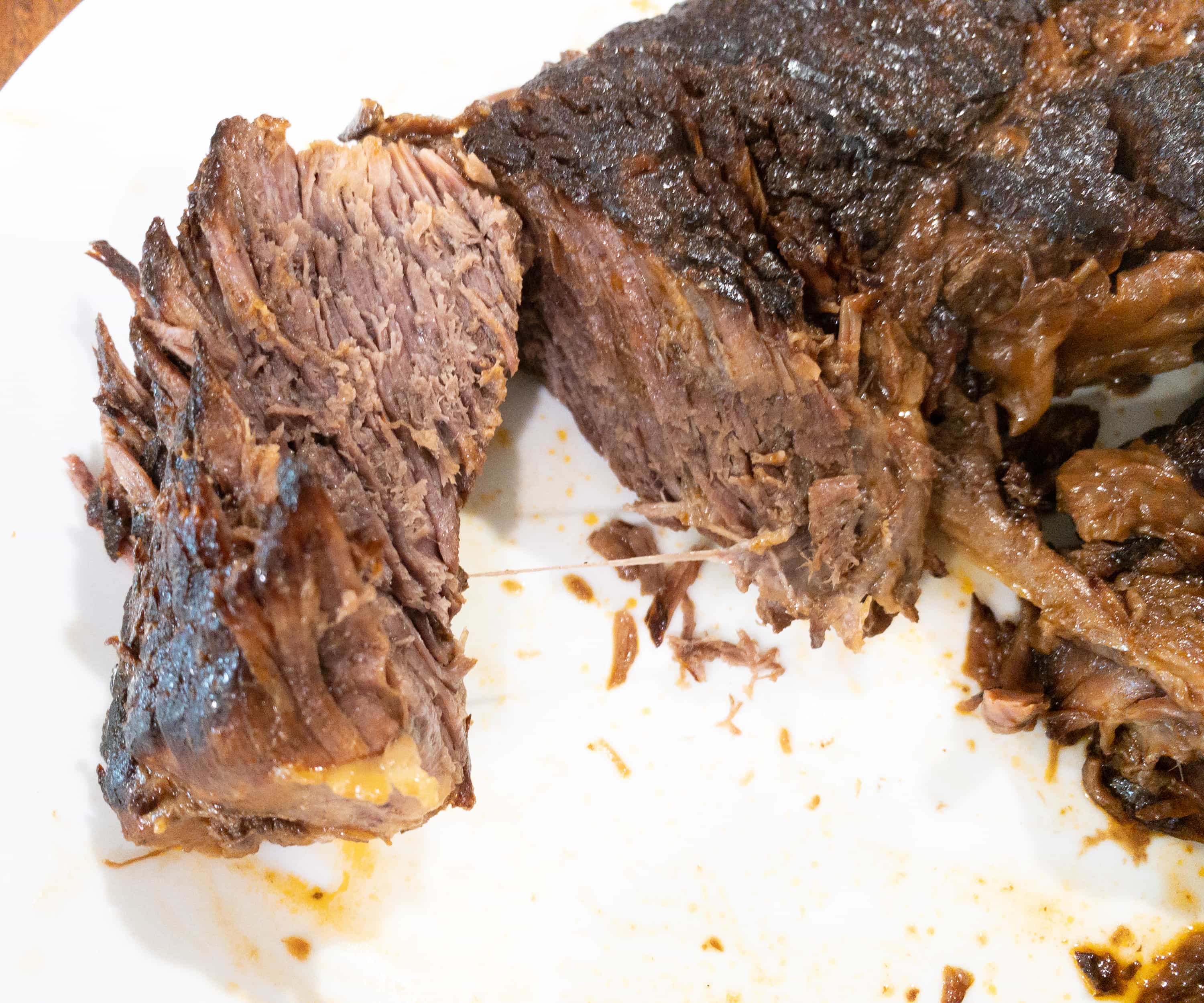 It's so quick and easy to do. I love how the meat came out so juicy and tender. It can be served as is, but you can also add some sides such as potatoes, carrots, or any of your favorite side dishes.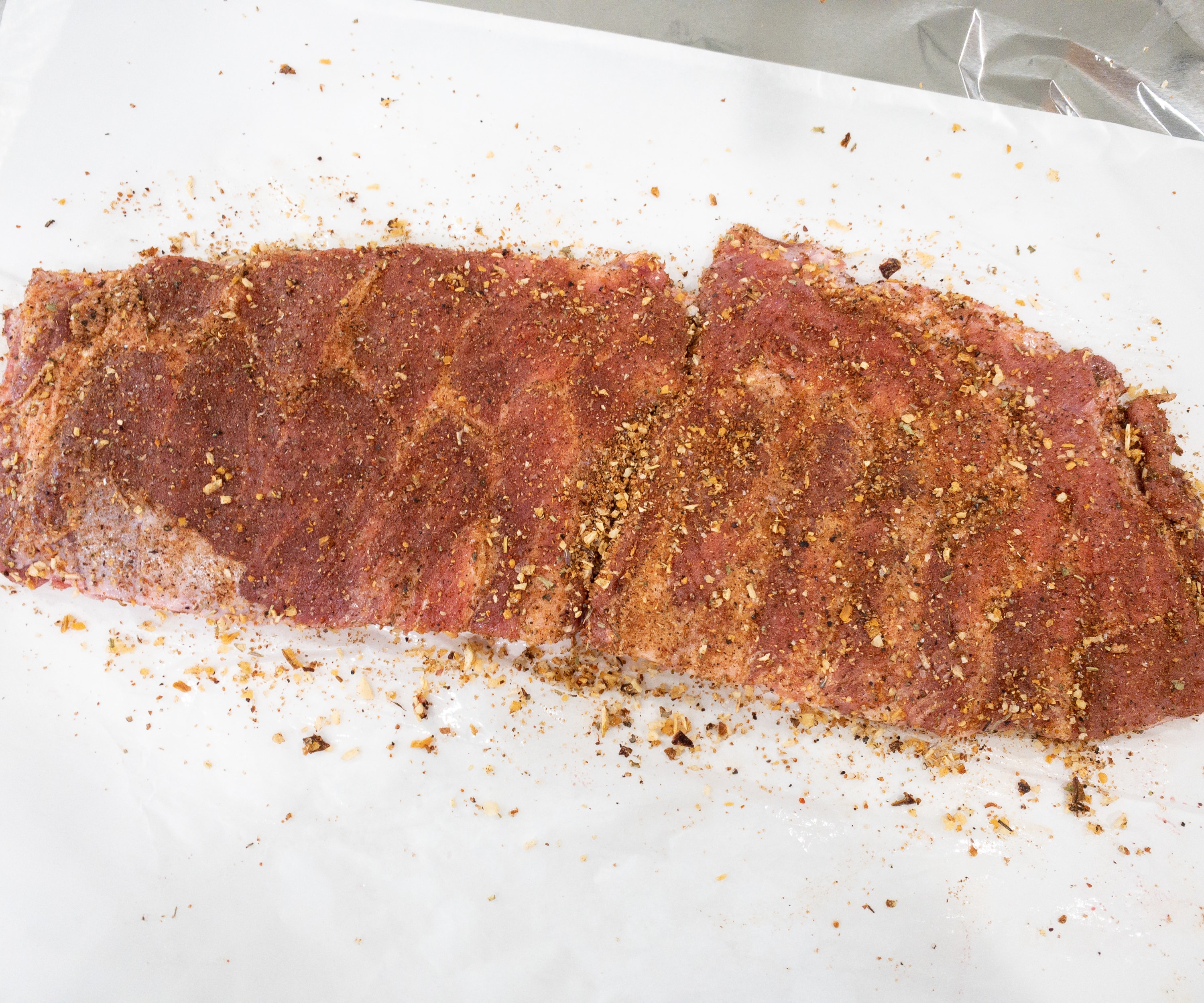 The next meat we cooked was the St. Louis pork spare rib. We marinated it with some of our seasonings.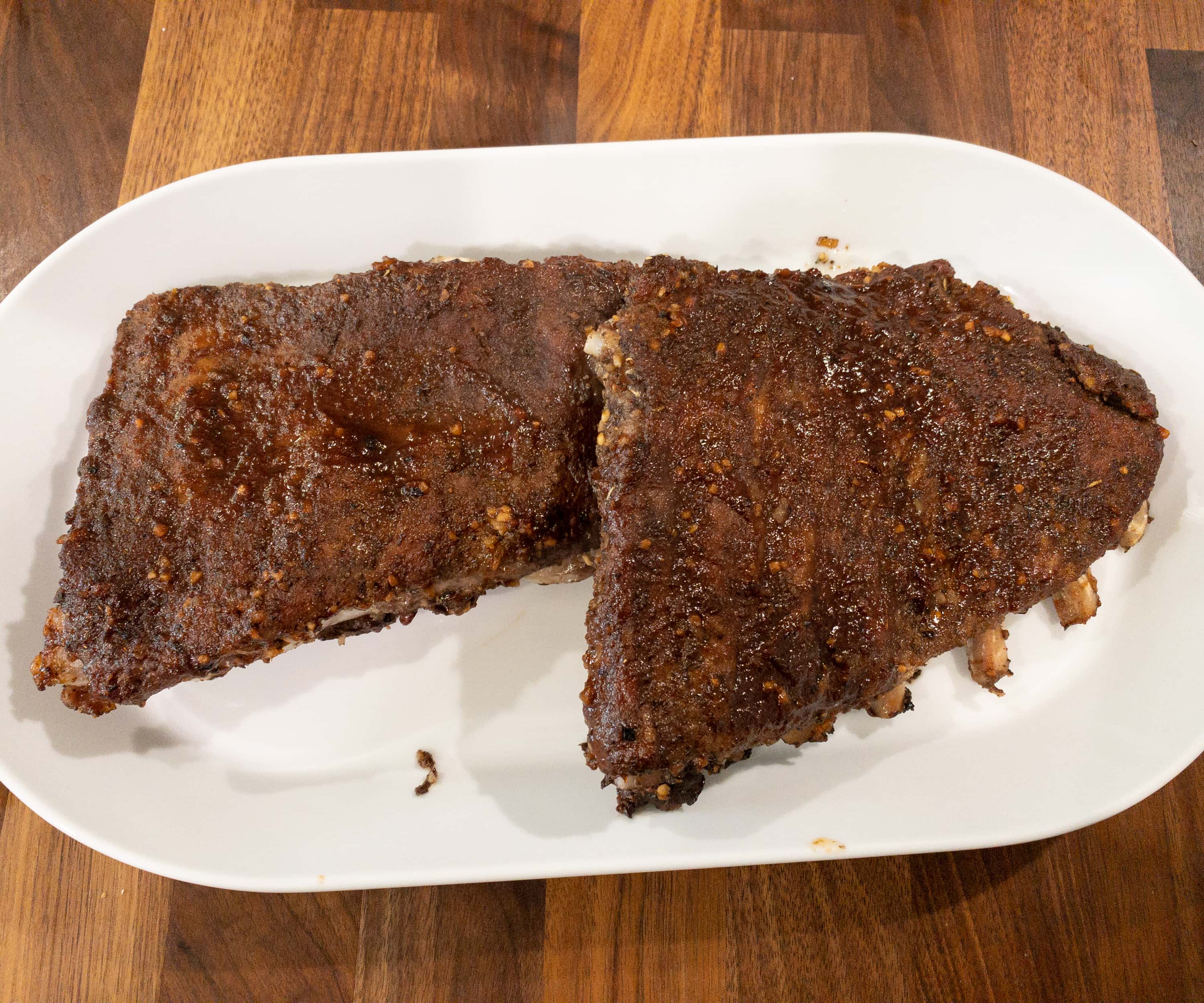 Then, we grilled it until it became golden brown.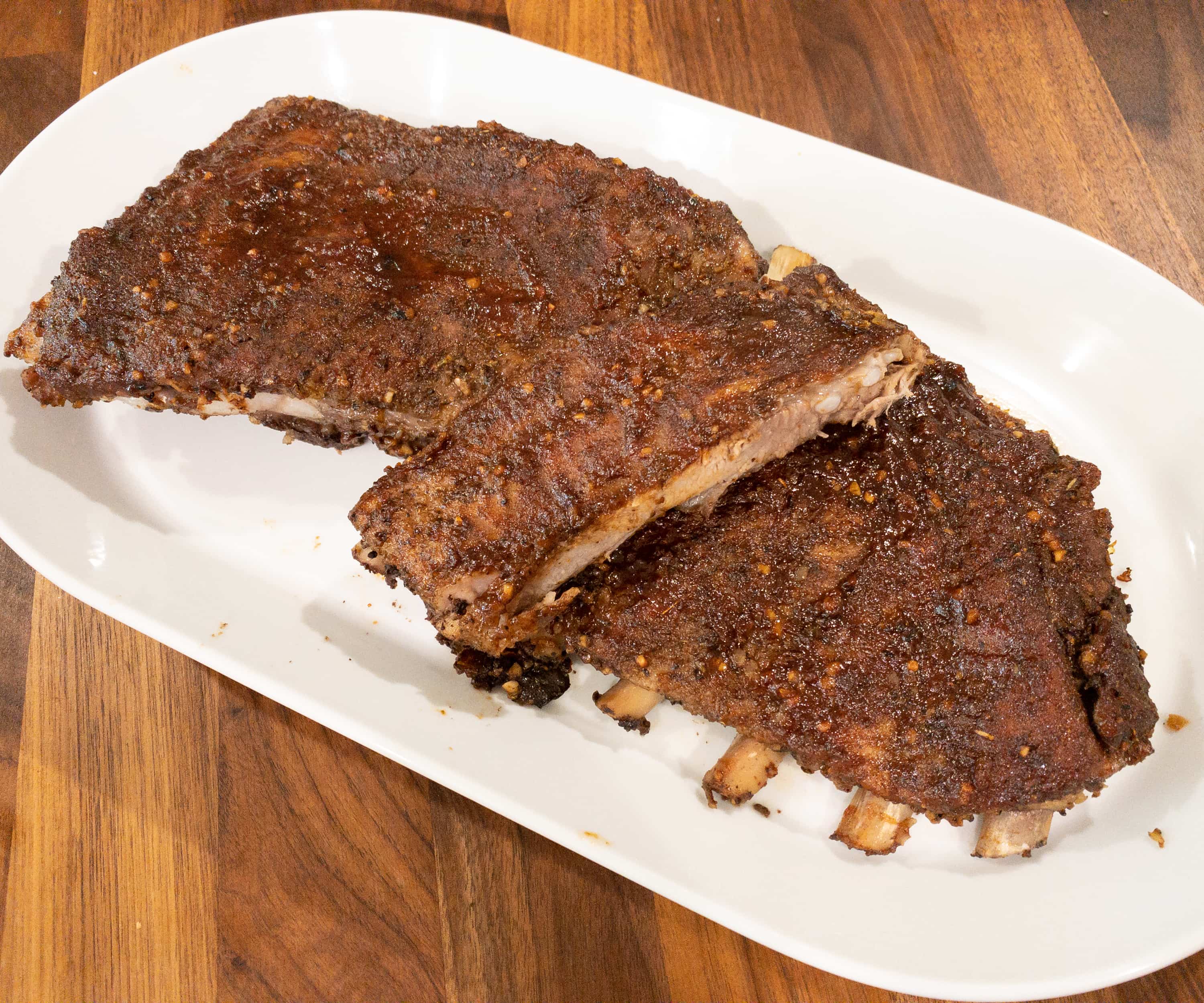 As expected with this cut, it's not as meaty but definitely tasty!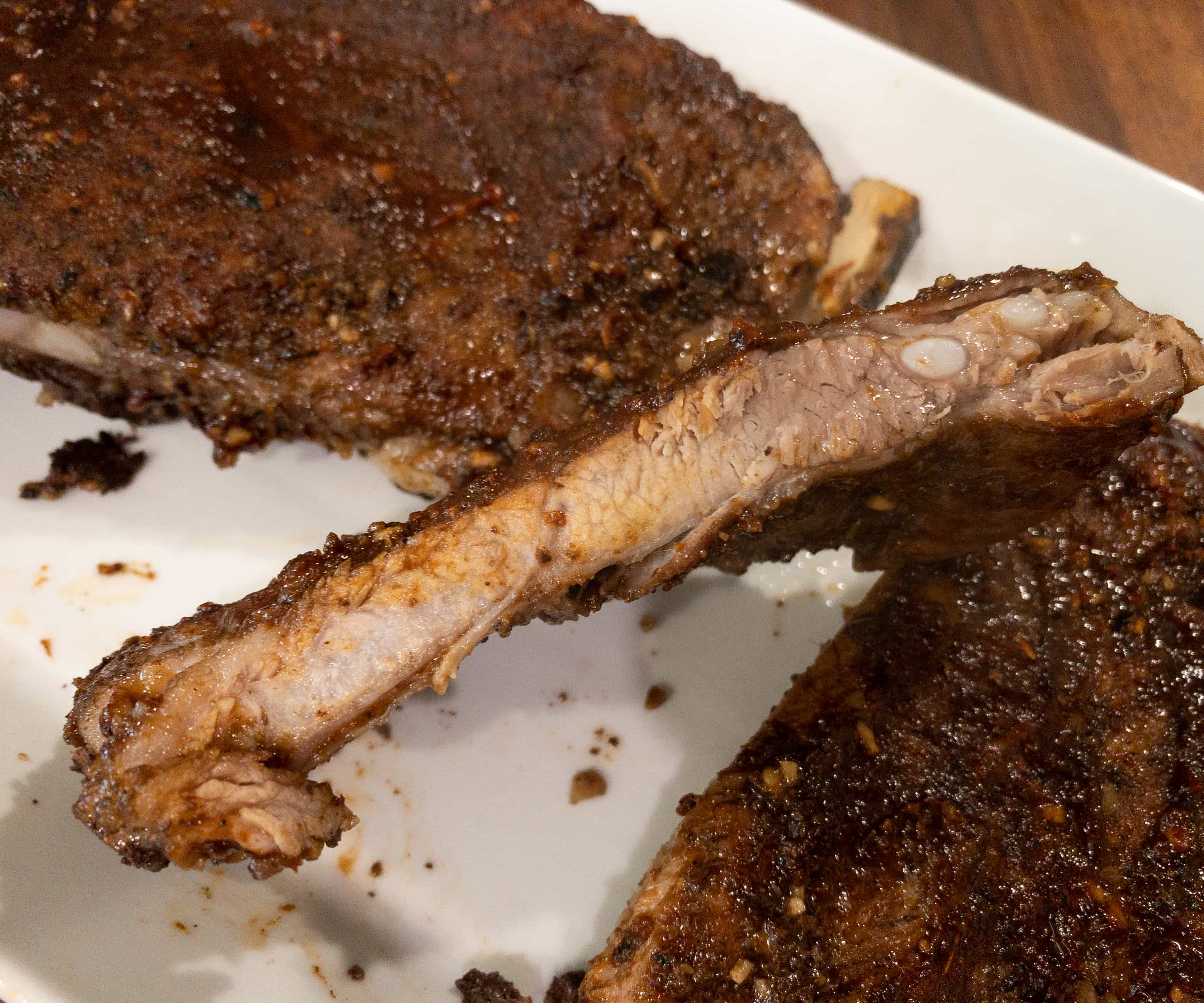 I love my meat cooked medium-well. This one's just perfect. It made a filling and satisfying dinner!
Sausages are ideal for breakfast! Of course, we had to try them right away as well.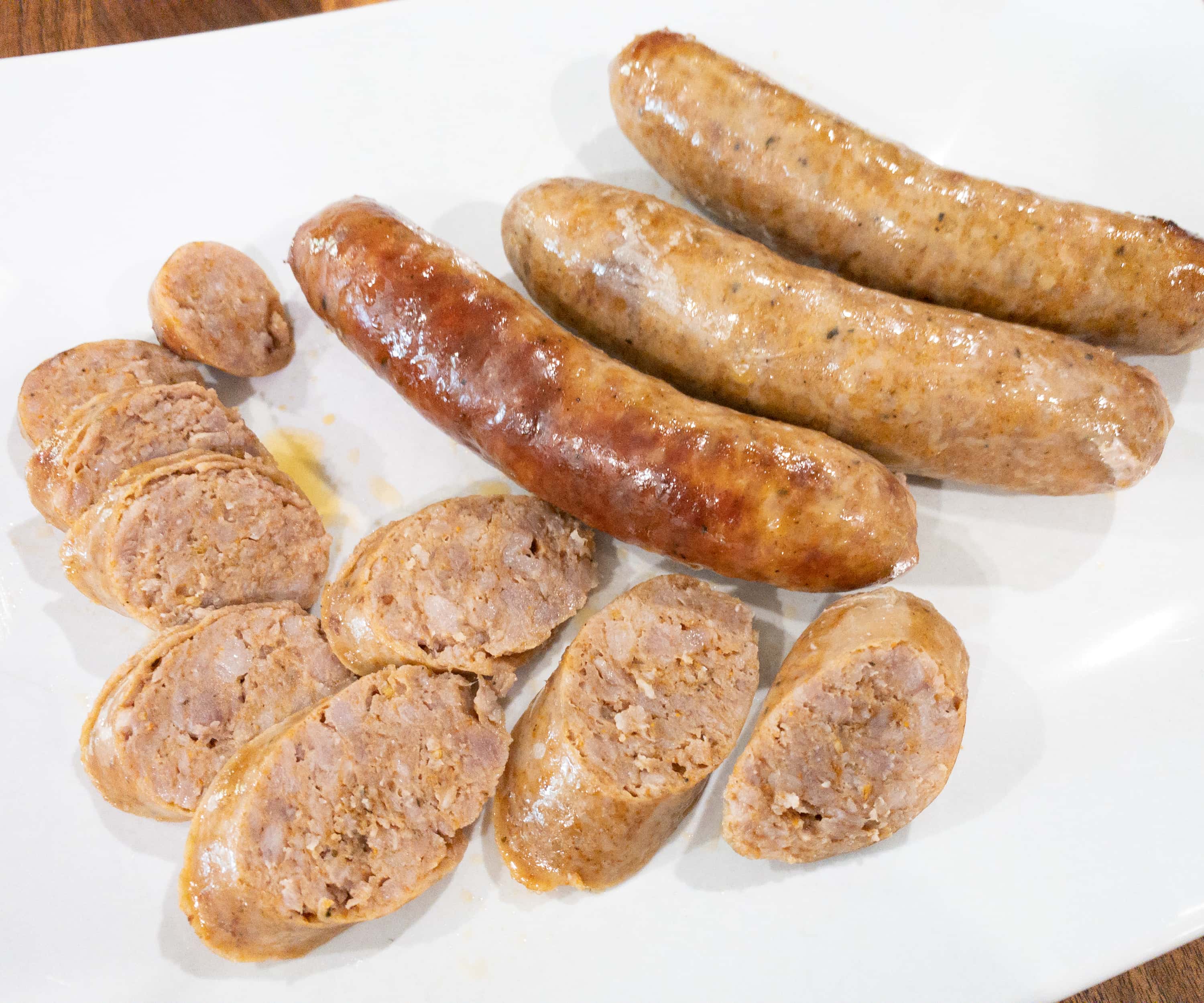 I made no additional seasonings since they already have their own flavor. As expected, these sausages are so meaty and finger-licking good.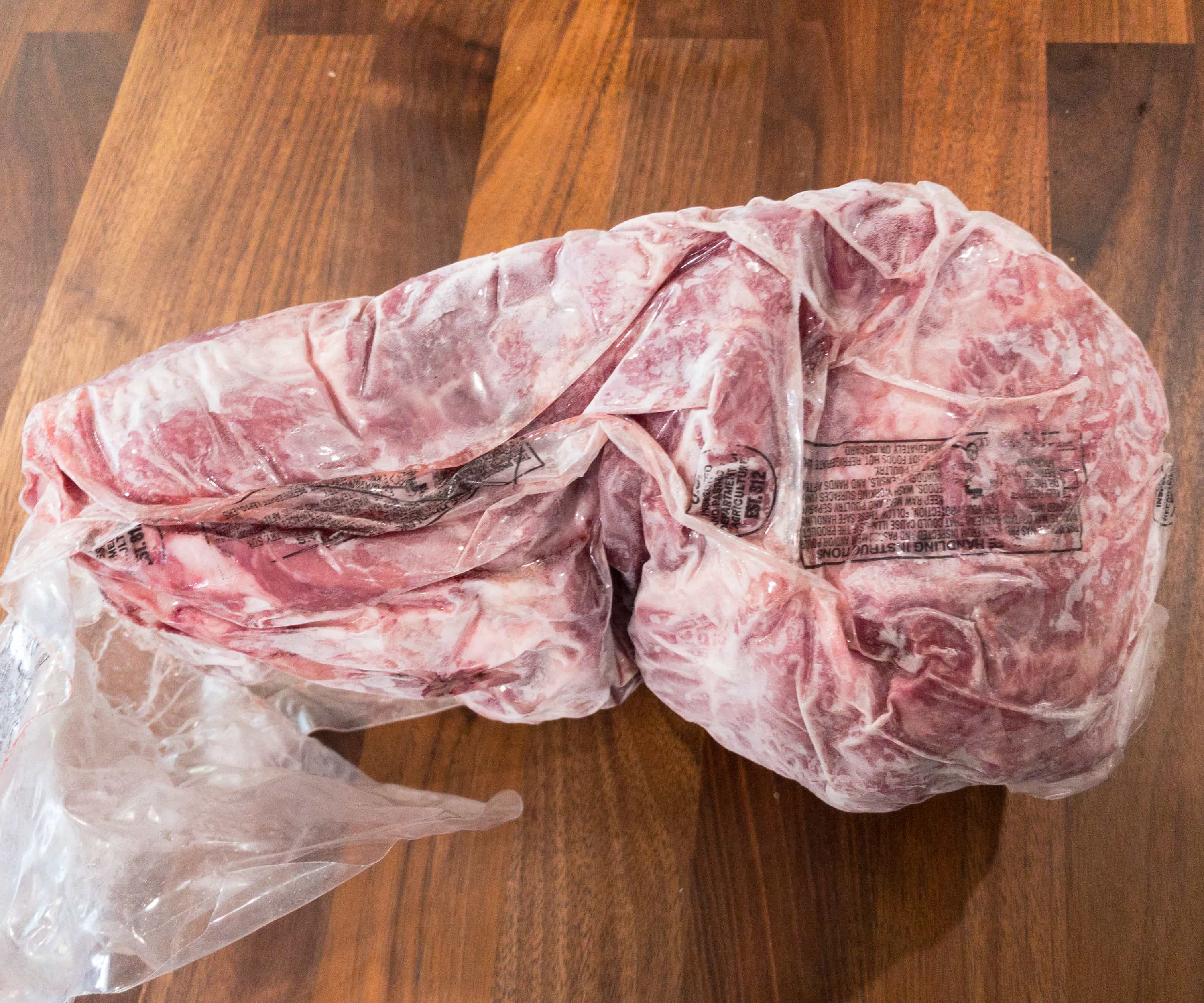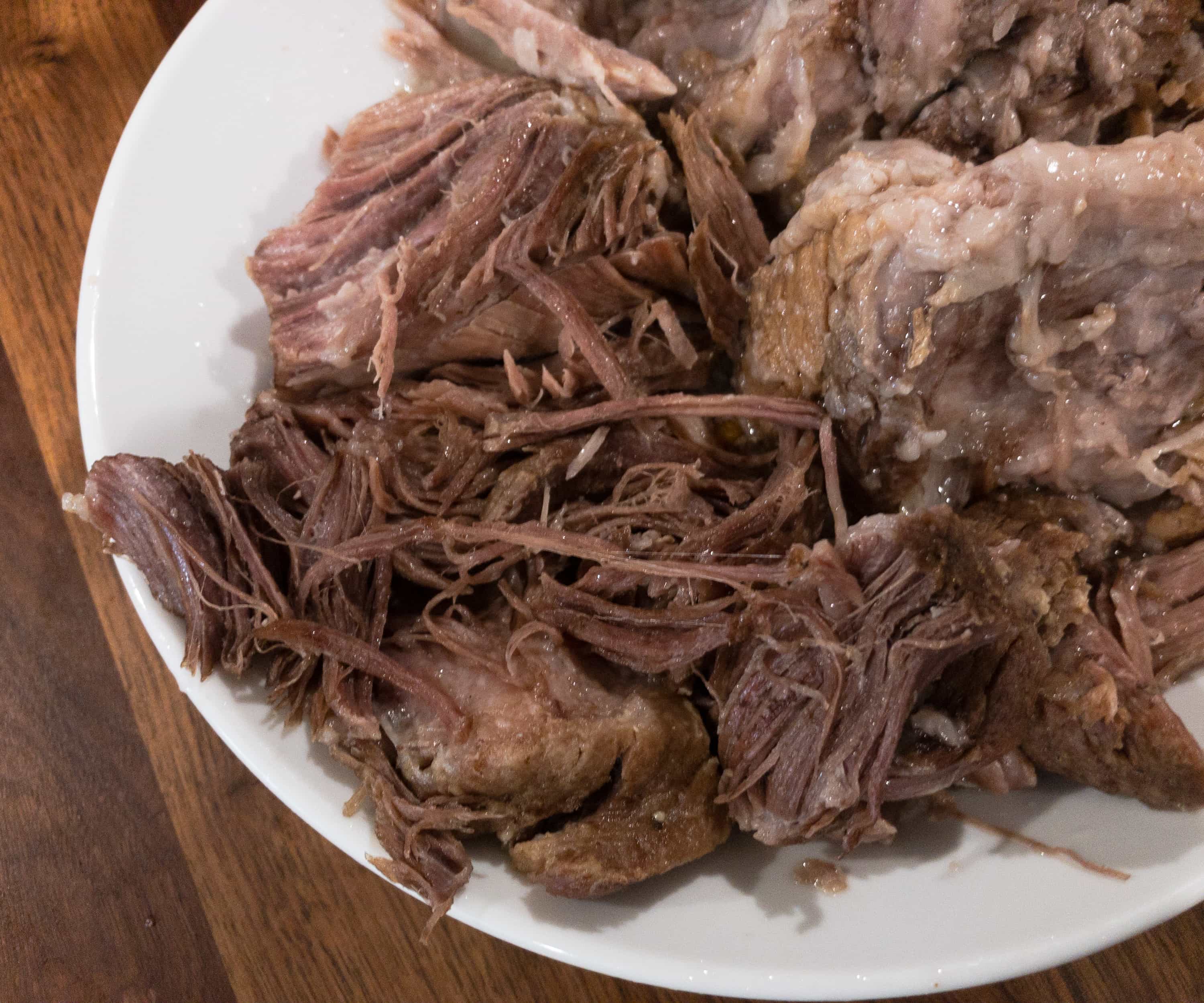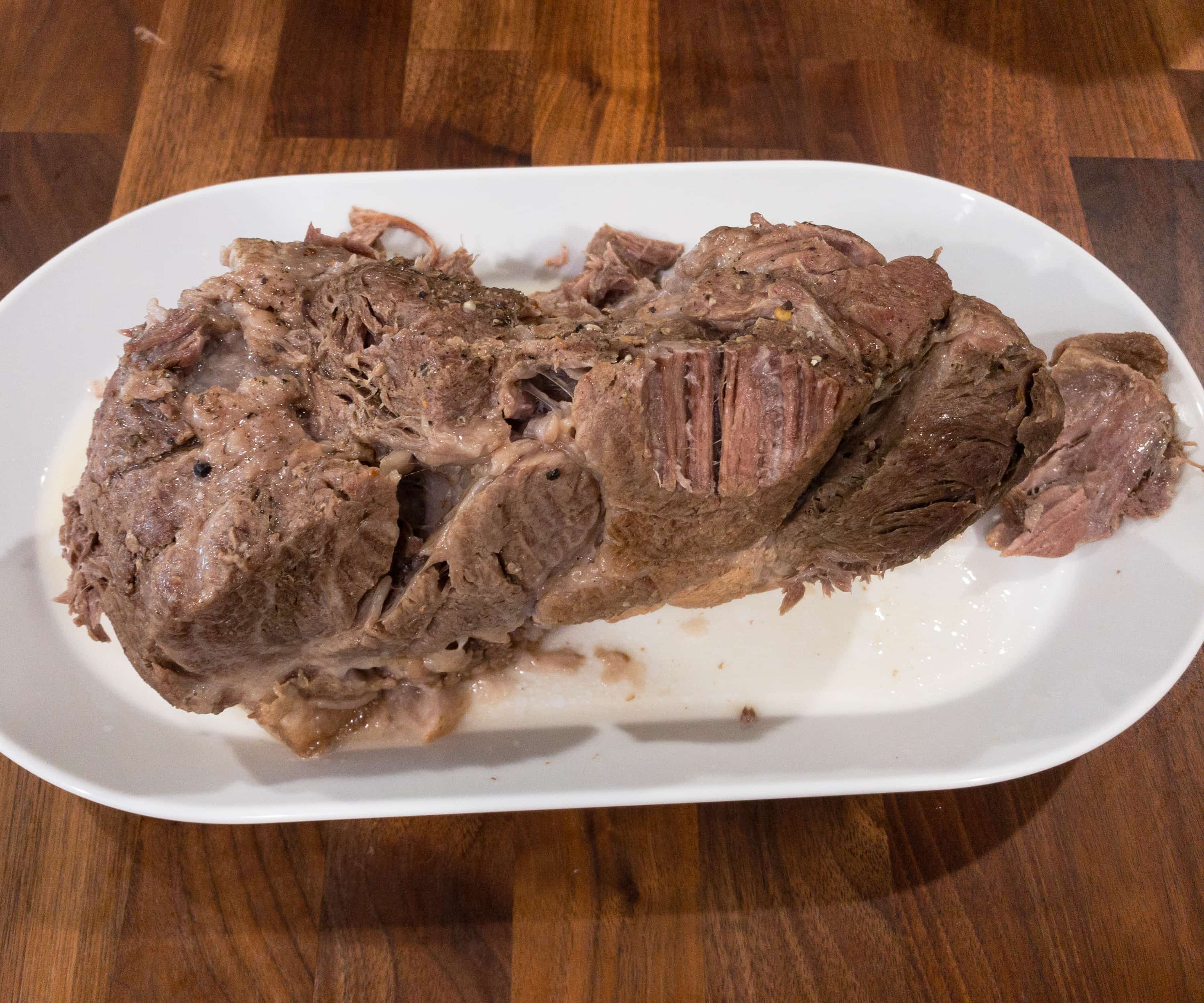 Consistency and quality, these are the most fitting words to describe Butcher Box. Though you might find it a little pricey, the contents are always worth it. This subscription has once again raised the bar, as they provided another impressive curation of premium-quality meats for various dishes, whether for breakfast, lunch, or dinner. Our box this month included sausages and ribs for the grilling special and we couldn't be happier. Also, their products are always well-packed, keeping everything at their peak condition before being cooked. Considering all the factors like the convenience, the quality of the meat, and their excellent service, this box definitely deserves a two thumbs up! We highly recommend taking advantage of the add-ons, it really increases the value for us!
What did you think of our haul of grass-fed beef from Butcher Box?