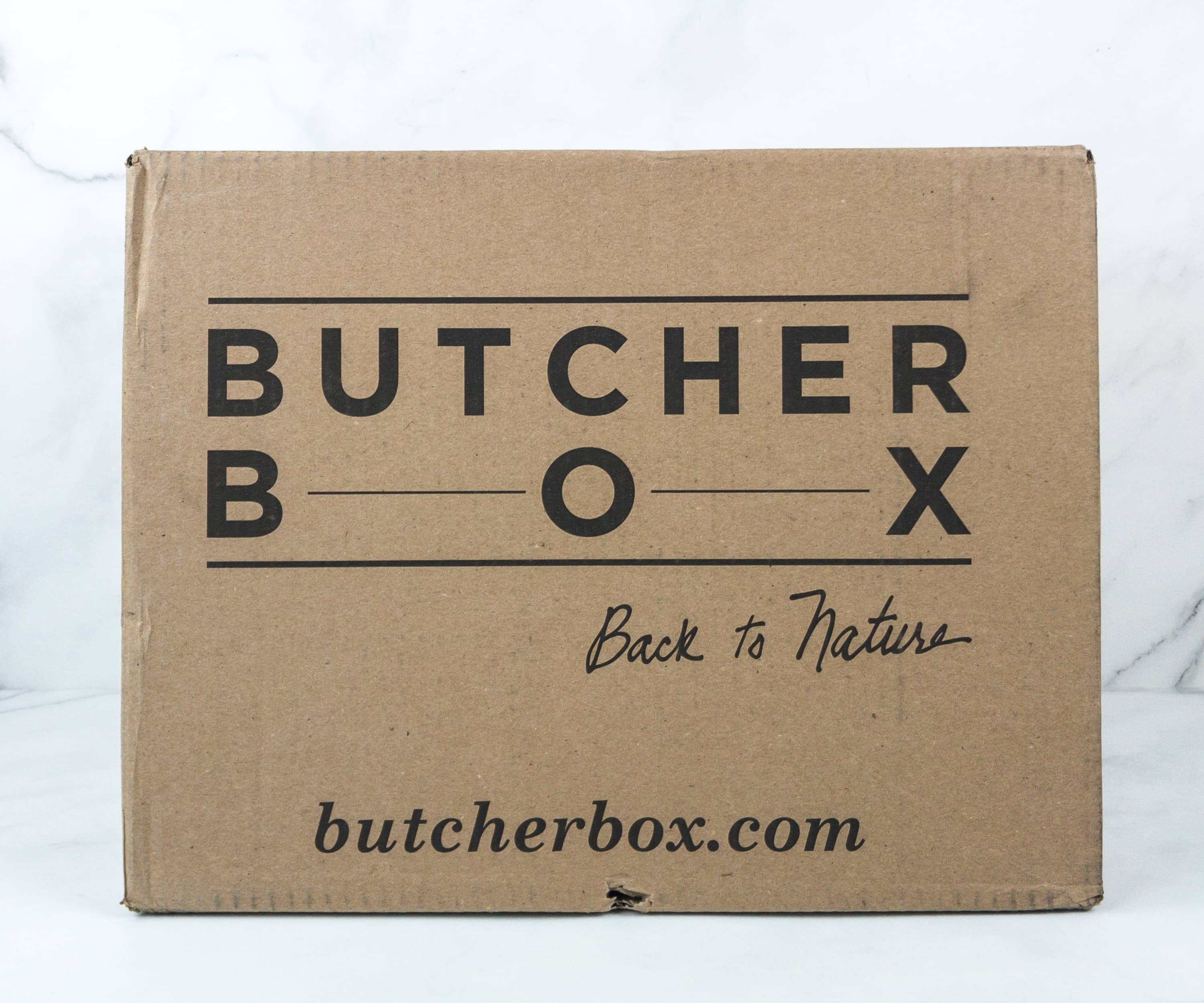 Butcher Box is a subscription box service that delivers premium quality meat for $129 per month. Each box comes with a selection of meat (about 15-20 meals worth) that has been carefully cut and prepared. The Butcher Box brings back that unique experience you get when you visit your local butcher shop. Their specialty is 100% grass-fed beef, but they also provided mixed subscription options. You can also have the box delivered every two or three months depending on your needs.
This is a review of the All Beef Box with 2 lb ground beef + 2 lb salmon add ons.
DEAL: Check out the current ButcherBox deal – just use this link to sign up! (Currently FREE 6 Burger Patties in every box until 10/15! )
OR ButcherBox is giving FREE Wings for LIFE*! Deal is automatic, just use this link to subscribe. Ends 7/29.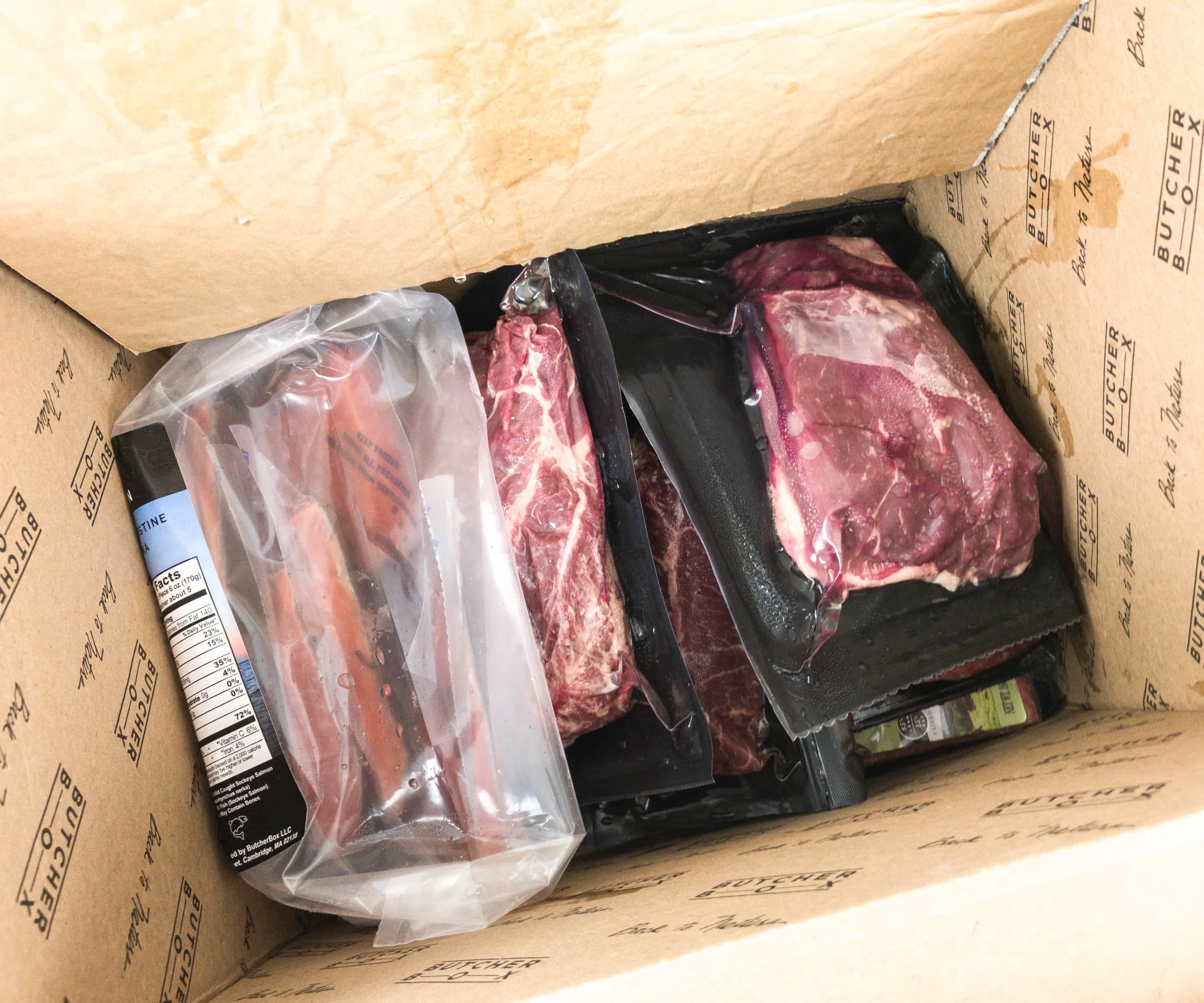 All the meats are vacuum-sealed in plastic, packed in an insulated bag, and then kept frozen within the outer soft-side cooler padding and box with a large dry ice pack. We've always had everything arrive rock-solid, so there have been no issues with temperature control during shipping. The meat arrives ready to throw in the freezer or thaw for use.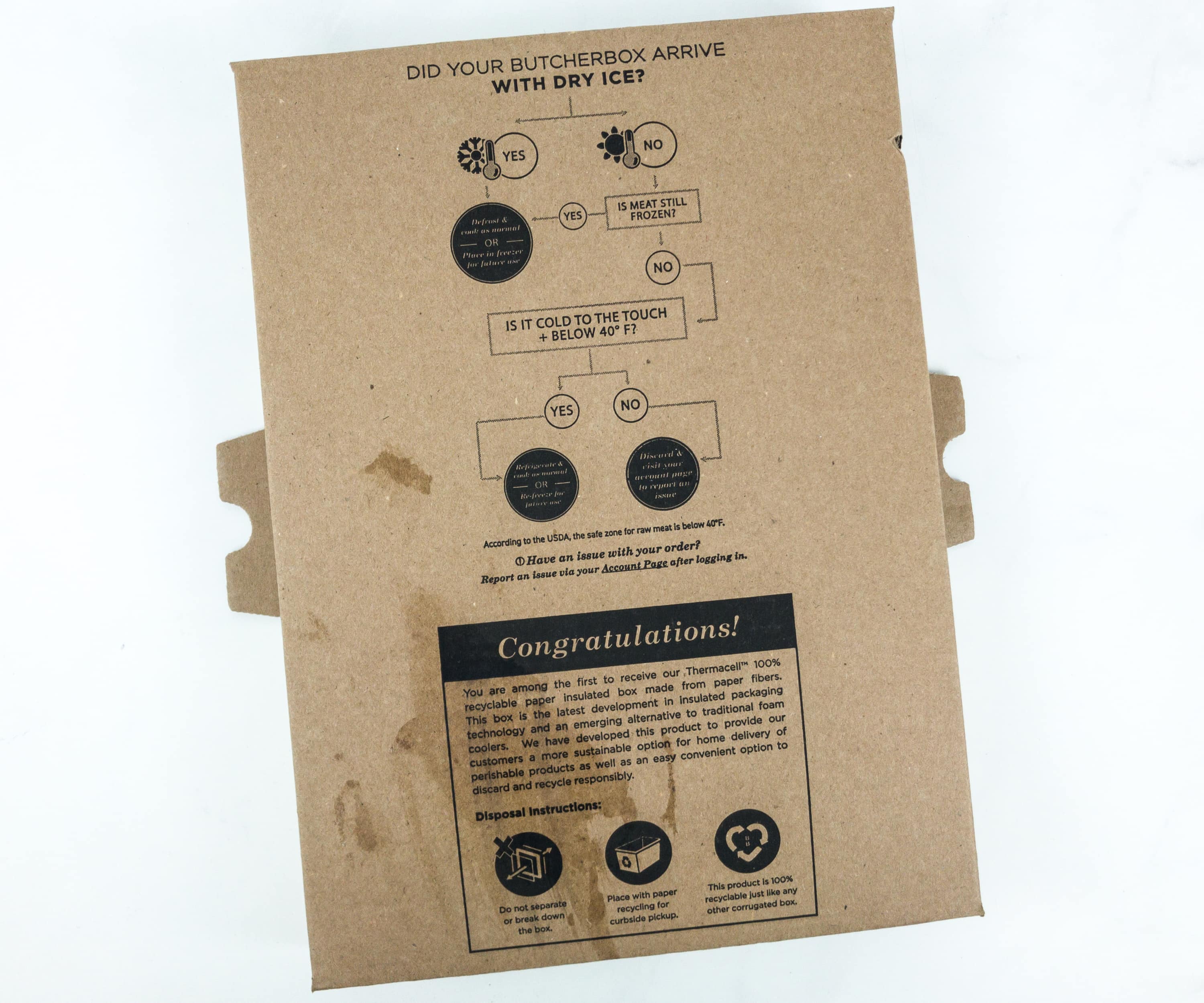 The flap of the box indicates a checklist, so you'll know what to do with the contents when it arrives!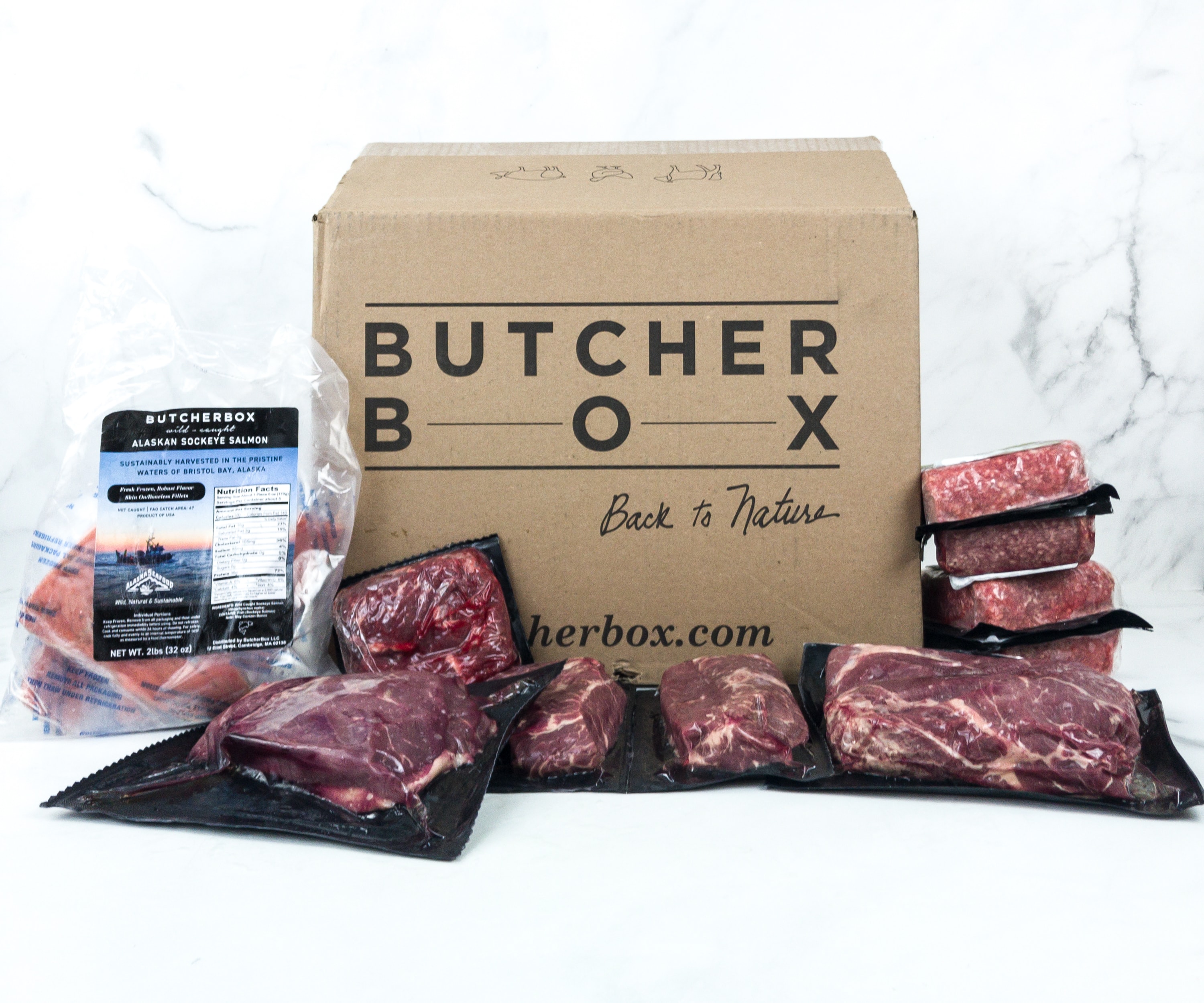 Everything in my box!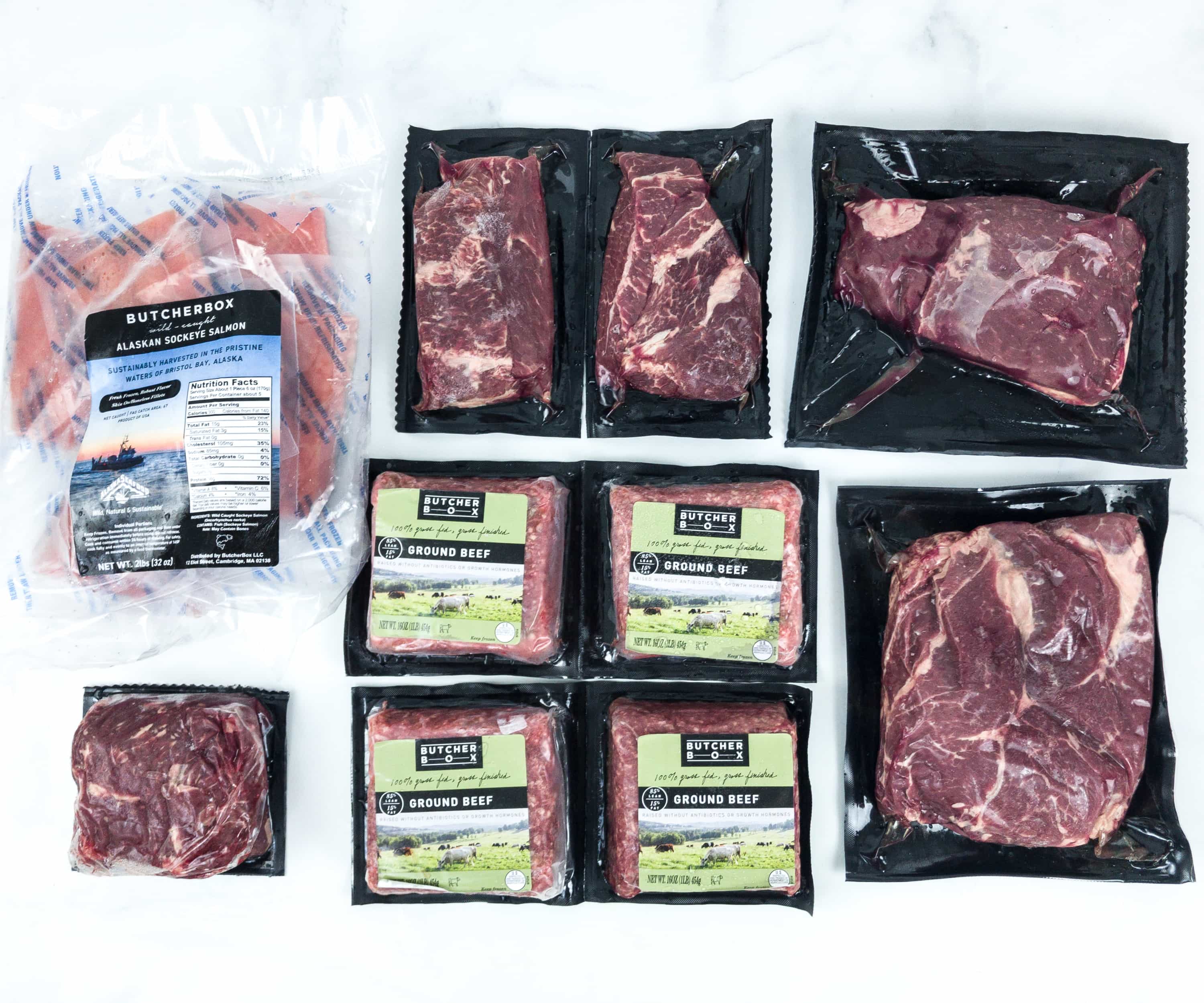 Here are all our choices!
As always, it includes a bunch of pre-portioned meats.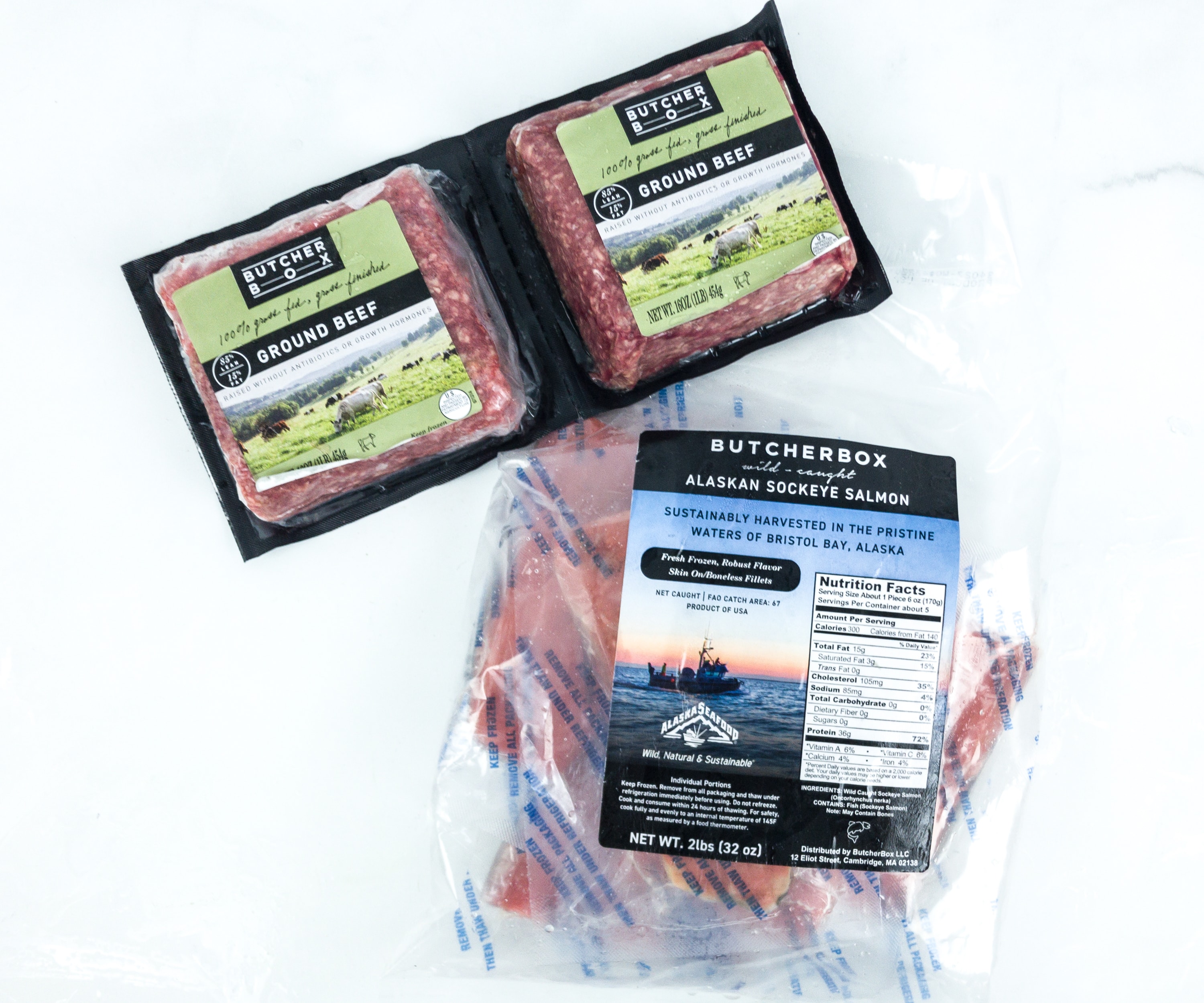 Here's our extra pack of salmon and ground beef as add-on items. I love being able to amp up our variety with some quick add-ons!
Alaskan Sockeye Salmon. This pack consists of 2 lbs of pure salmon meat harvested in the natural waters of Bristol Bay in Alaska, the home of the world's most abundant sockeye salmon fishery.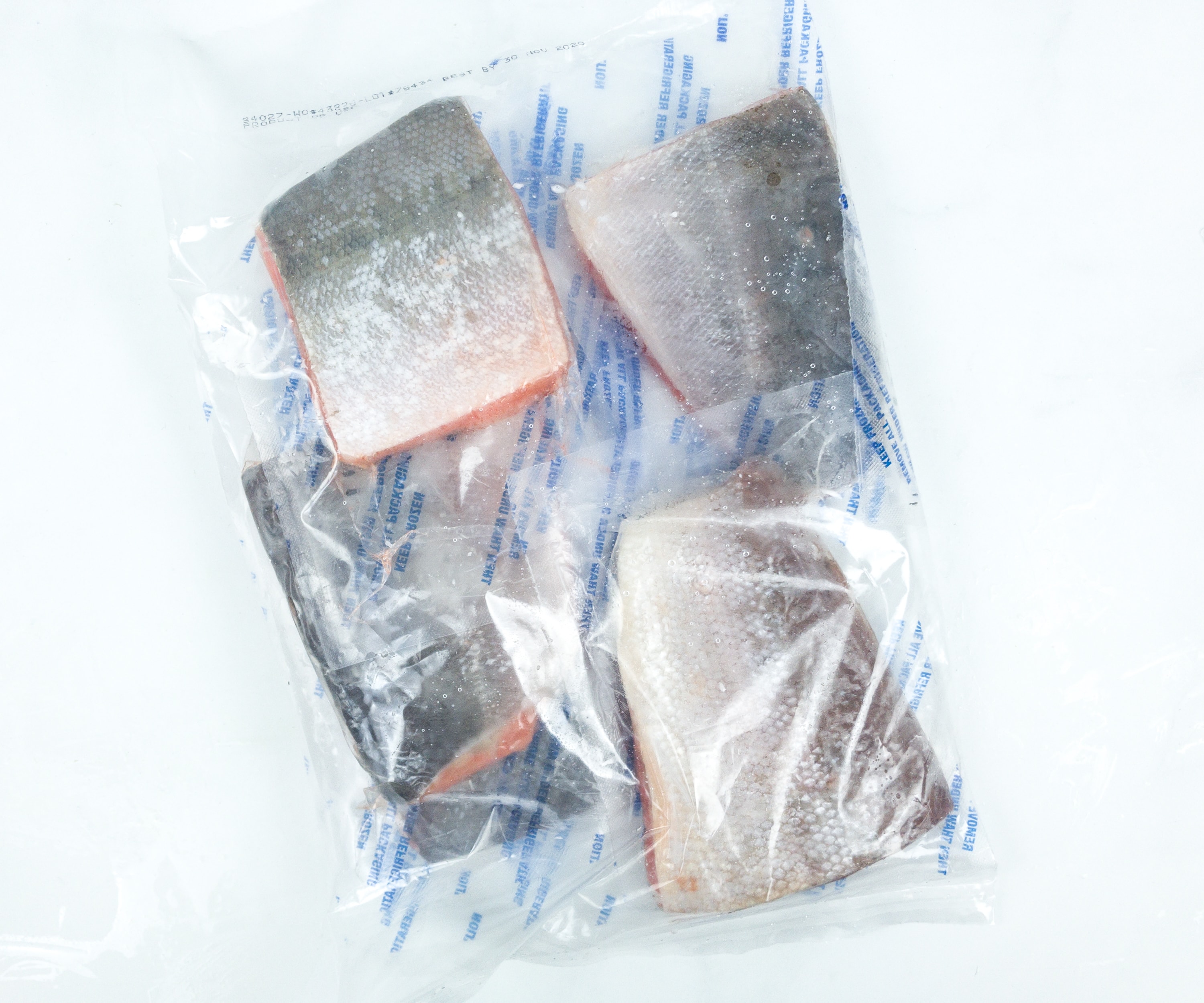 Inside the plastic pack, there are four chunks of fresh salmon meat cut from the meaty tail and abdomen part.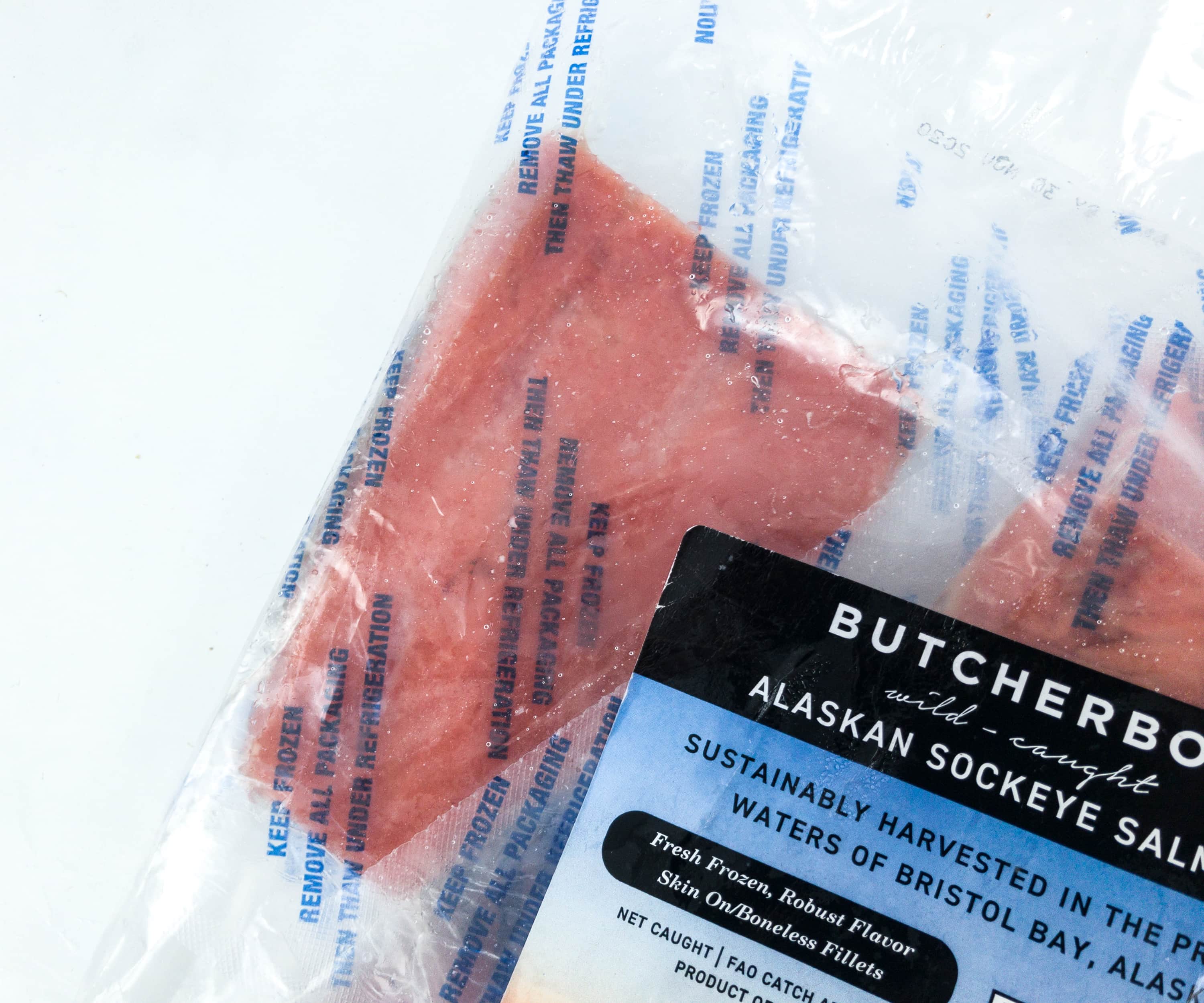 These cuts are frozen solid. The bones are already removed, so all you have to do is thaw the salmon and cook!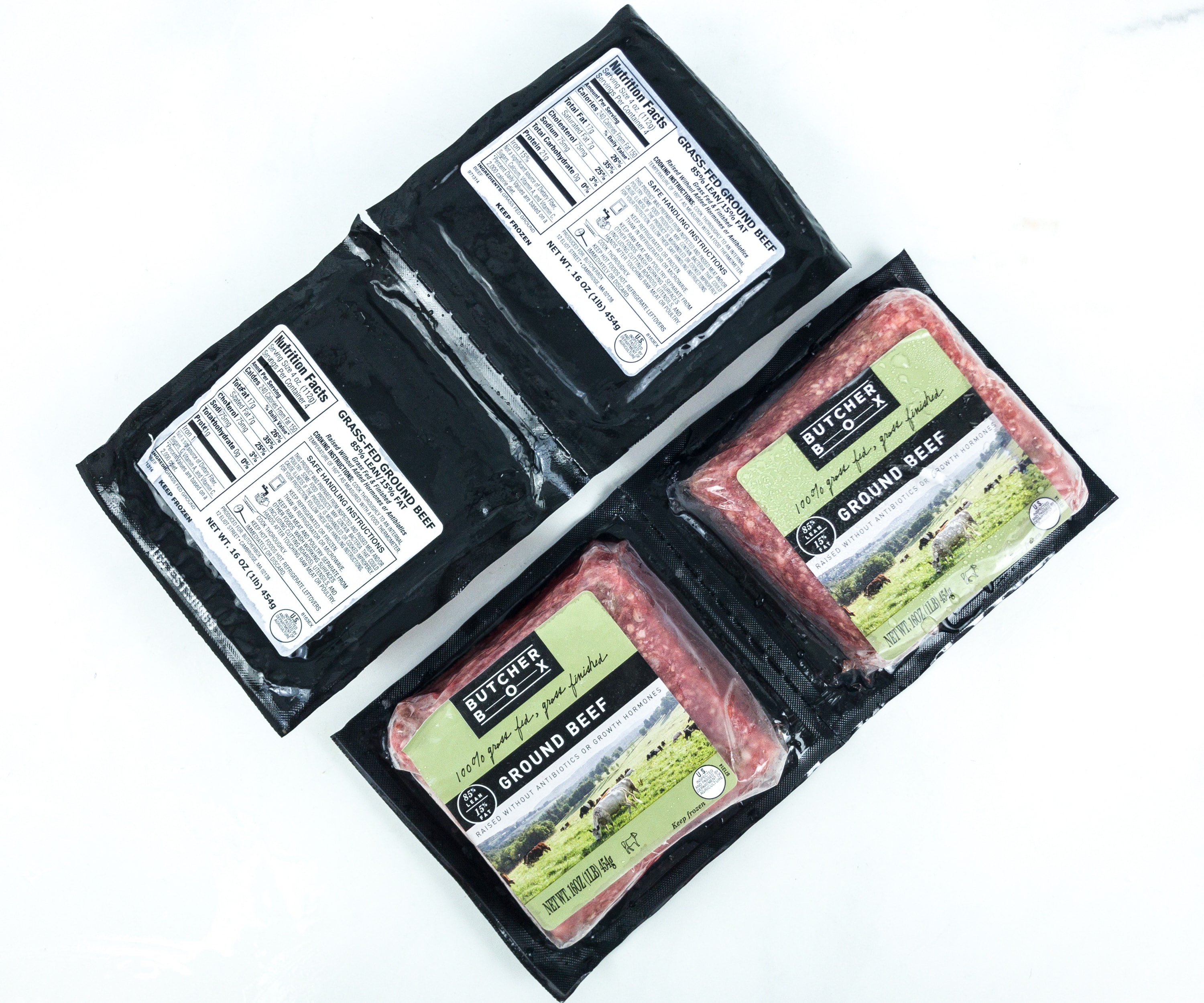 Grass-Fed Ground Beef. A staple in our box! This grass-fed ground beef is made of 85% lean and 15% fat, ideal to use as burger patties.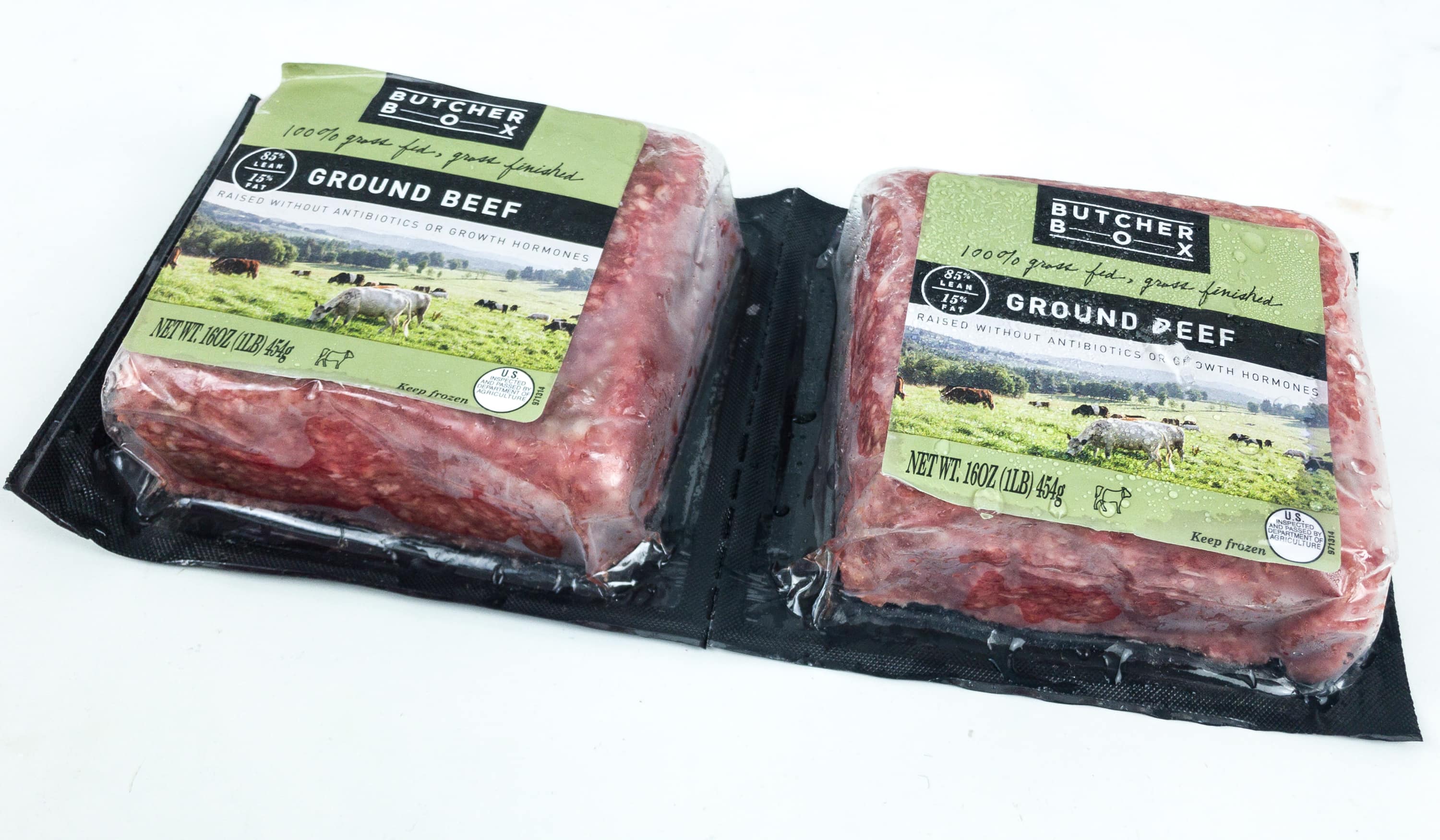 It's juicy and meaty, plus it produces only a bit of liquid when cooked, making it the perfect meat for grilling cause it won't flare up much when cooked on the grill!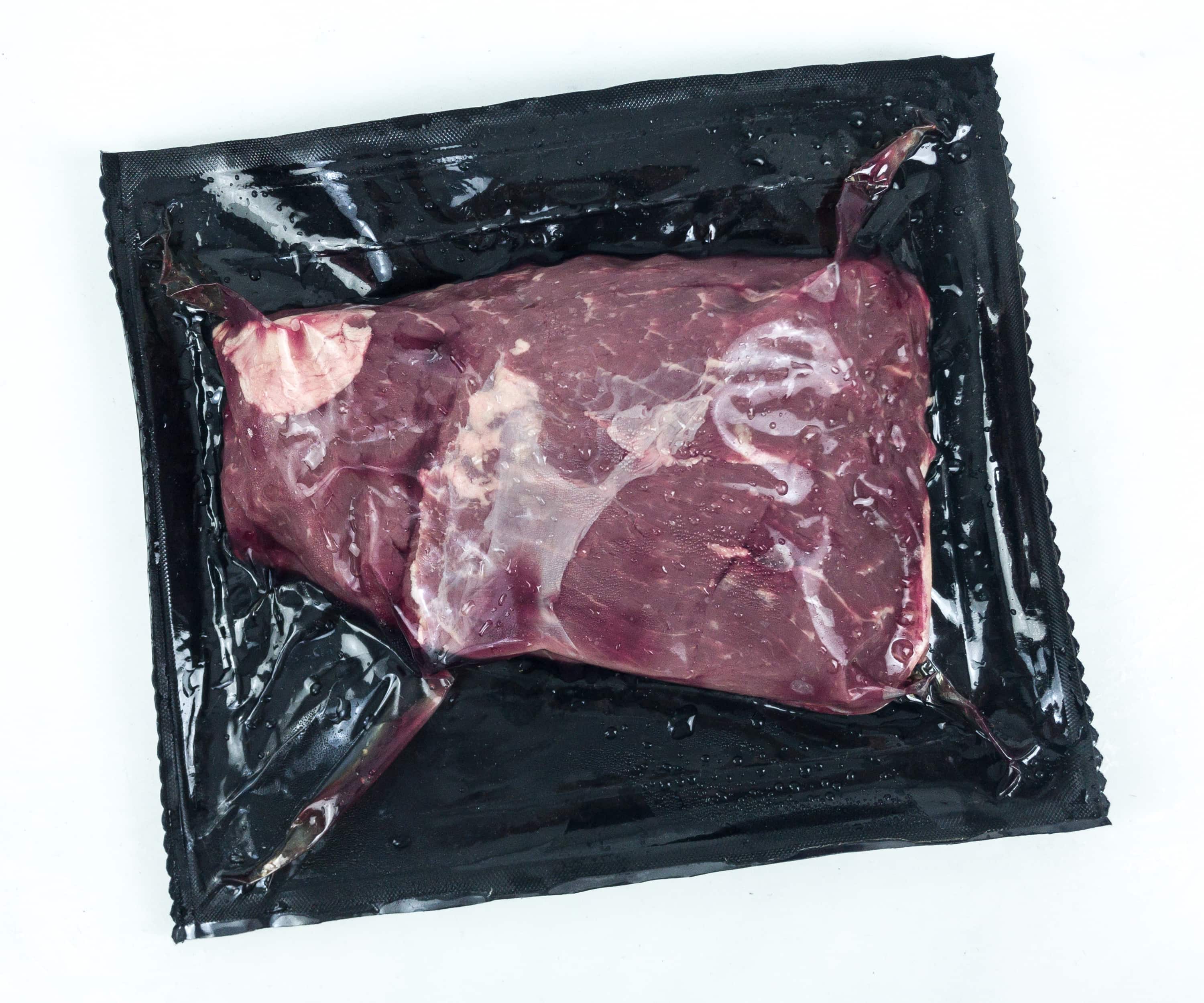 Grass-Fed Beef Top Sirloin Cap. Top sirloin cap, also known as picanha, is a cut of meat is taken from the top of the rump part of the cow. It's a triangular cut with a nice layer of fat, and it's so tender!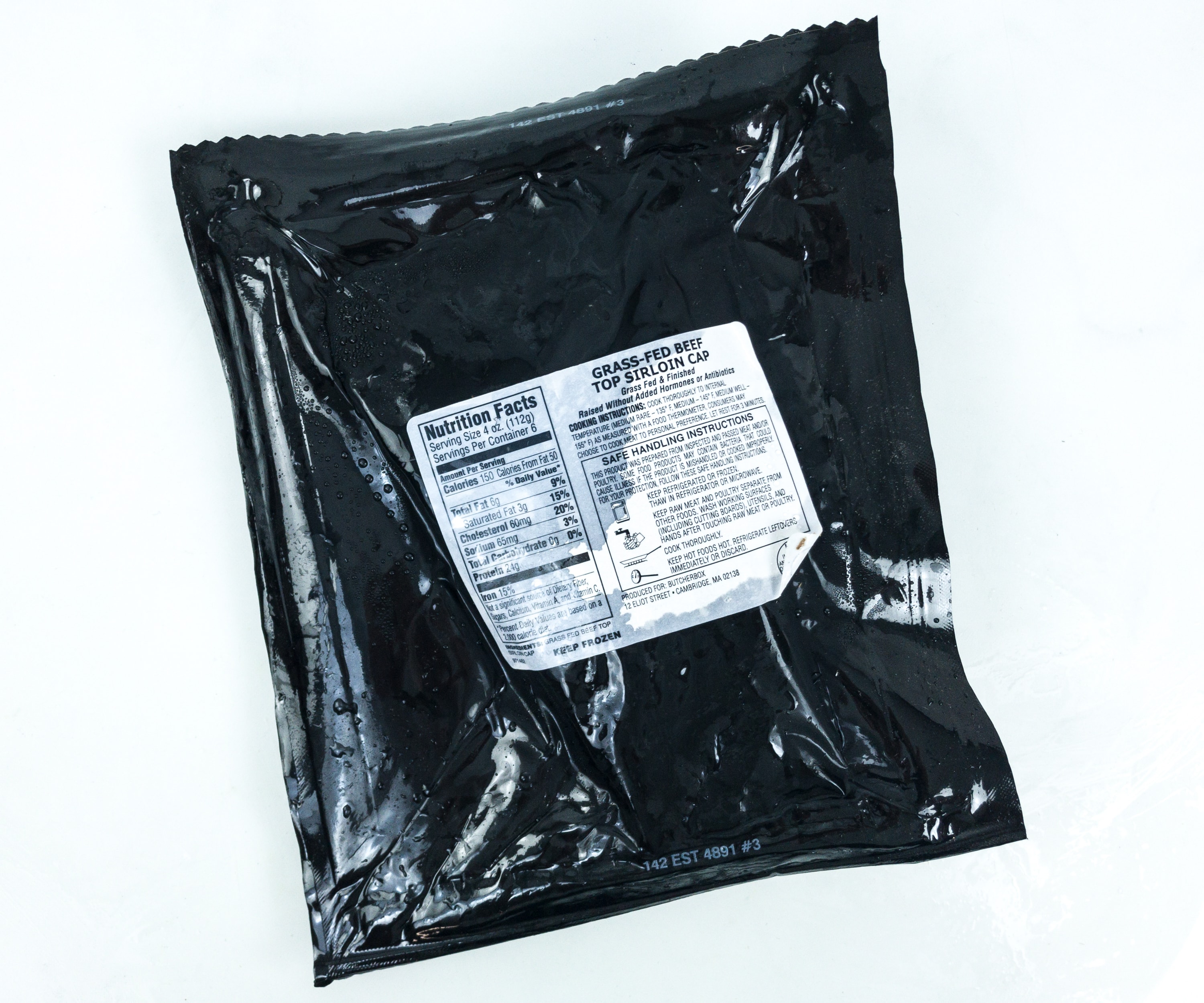 Sirloin cap meat is ideal whether for grilling or roasting!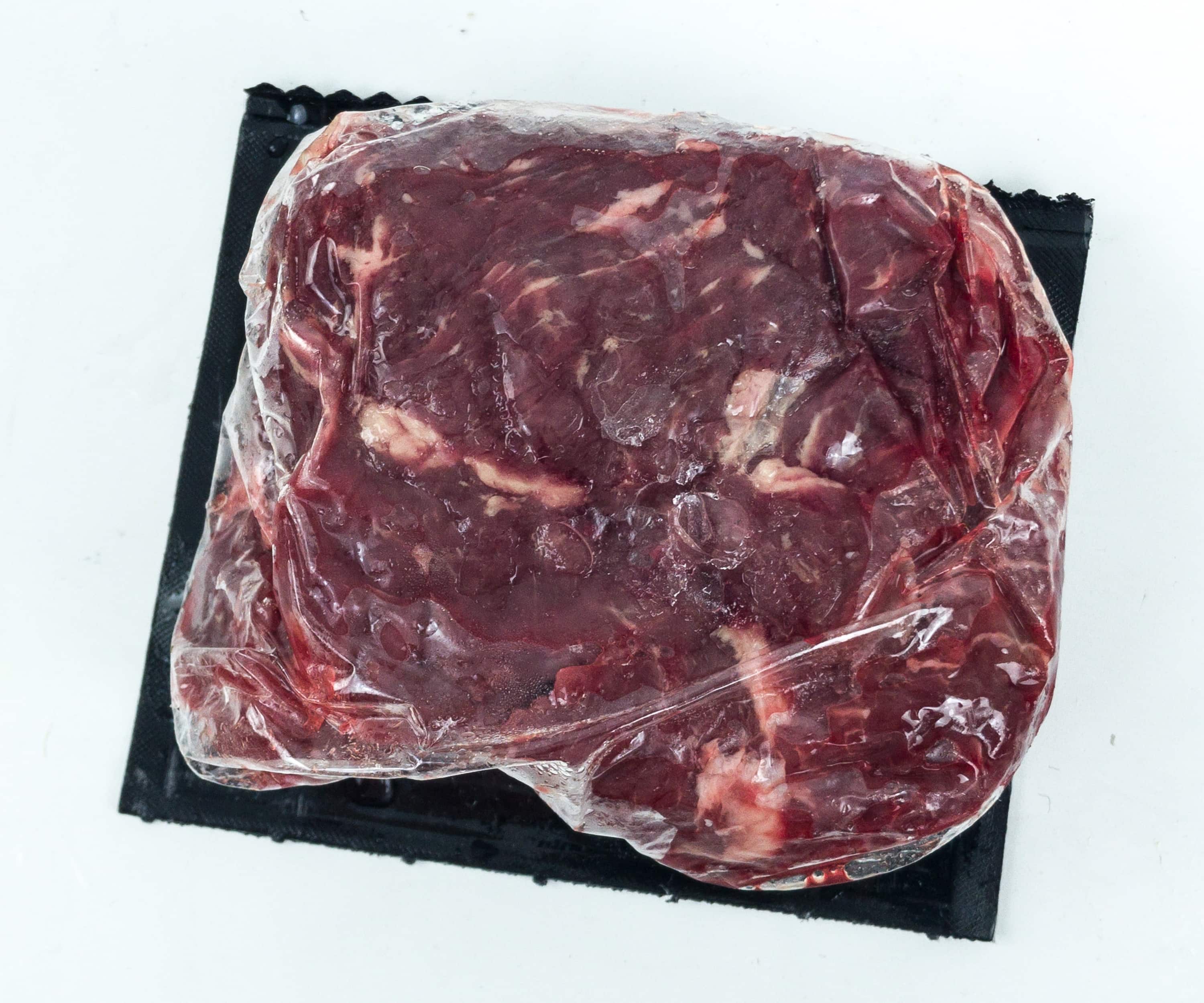 Grass-Fed Beef Sirloin Tips. Sirloin tips is a cut of beef from the rump and rear leg of the cow. Rich and lean, they're great for steaks and roasts!
Like other lean cuts, these can be chewy but you can make them more tender by slow cooking.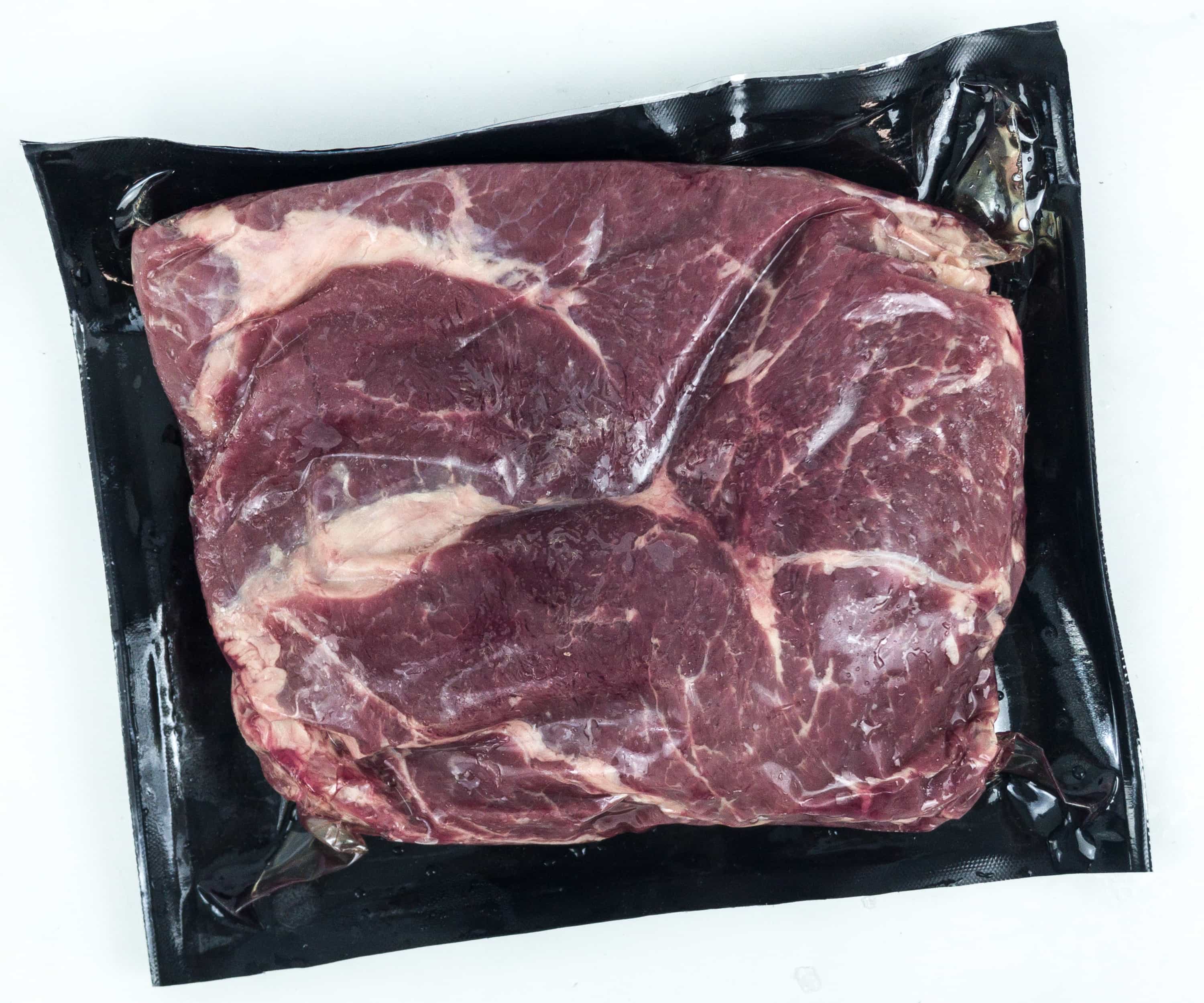 Grass-Fed Beef Boneless Chuck Roast. This portion of the beef features a boneless chunk of meat obtained from the lean and active muscle, which means it contains lesser fat but produces a ton of flavor.
This meat is so lean and tender, making it the perfect type of meat for marinating, grilling, or even pot roast!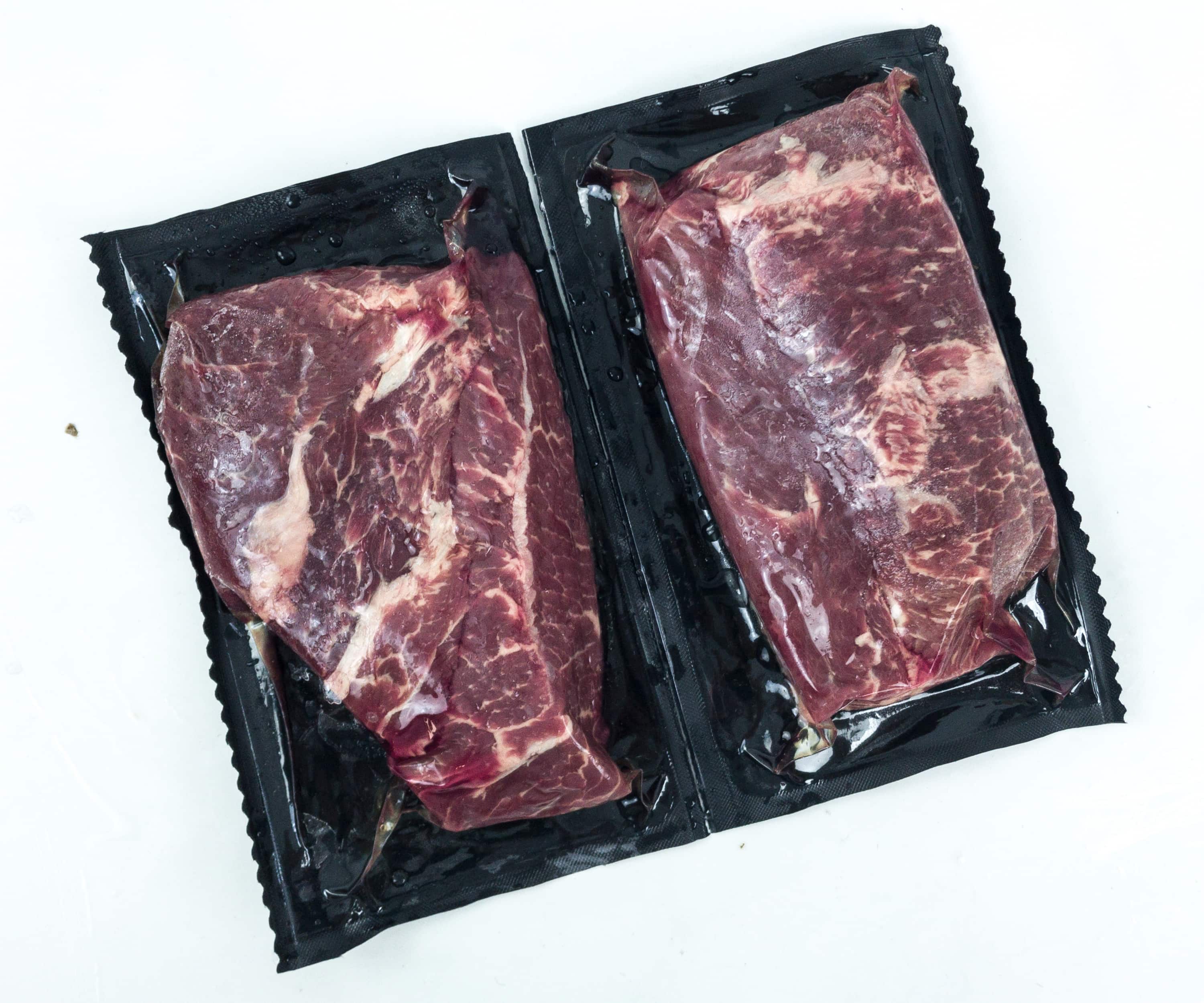 Grass-Fed Beef Flat Iron Steak. From the shoulder part of the cow comes the flat iron steak, one the leanest and juicy cuts ever!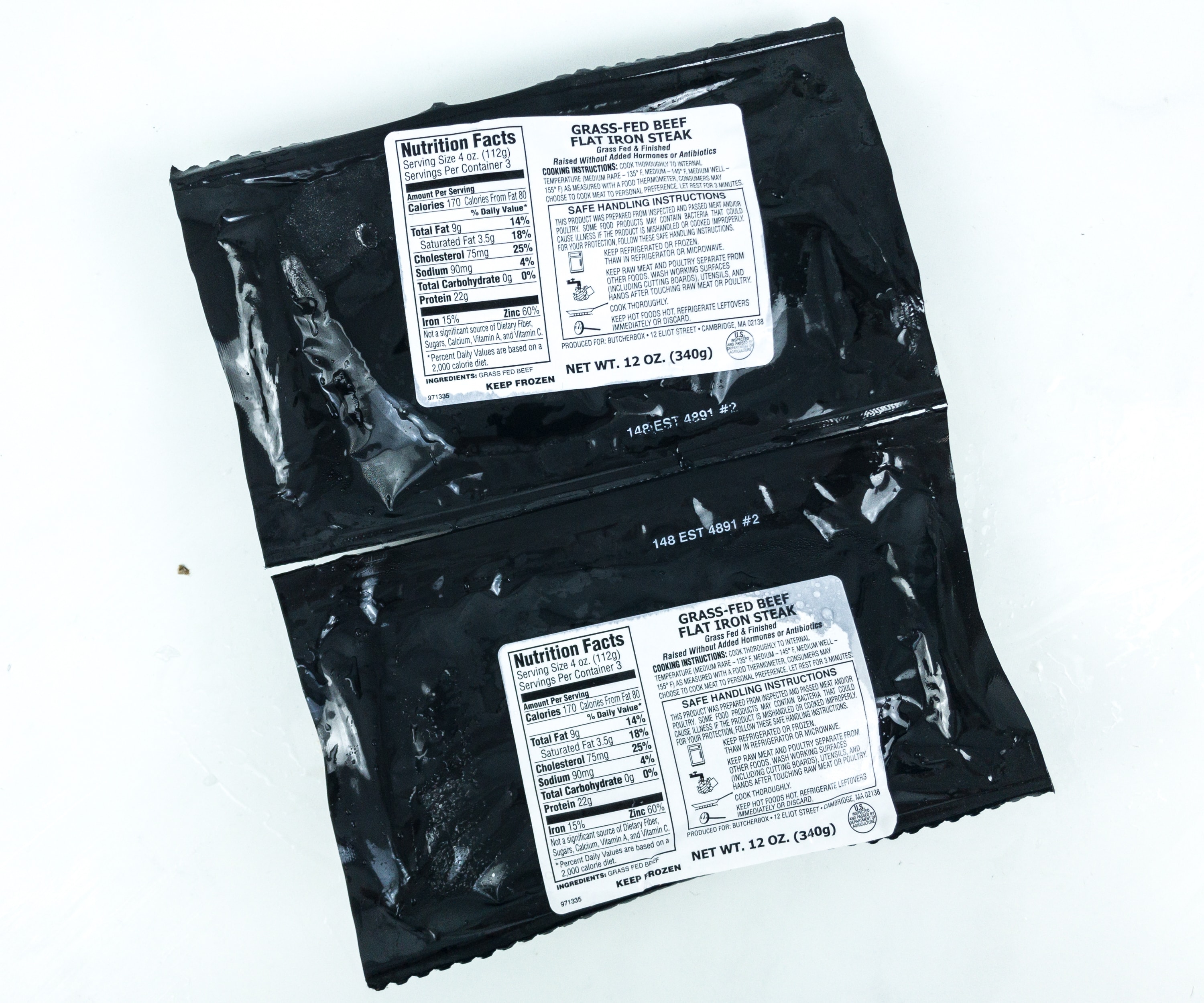 It's definitely one of the most popular choices for marinated or grilled steak, which is best paired with delicious wine!
I opted to roast this meat for our dinner, so I covered it with seasonings and spices for some period of time. This is to totally sink the flavor deep into the meat's core.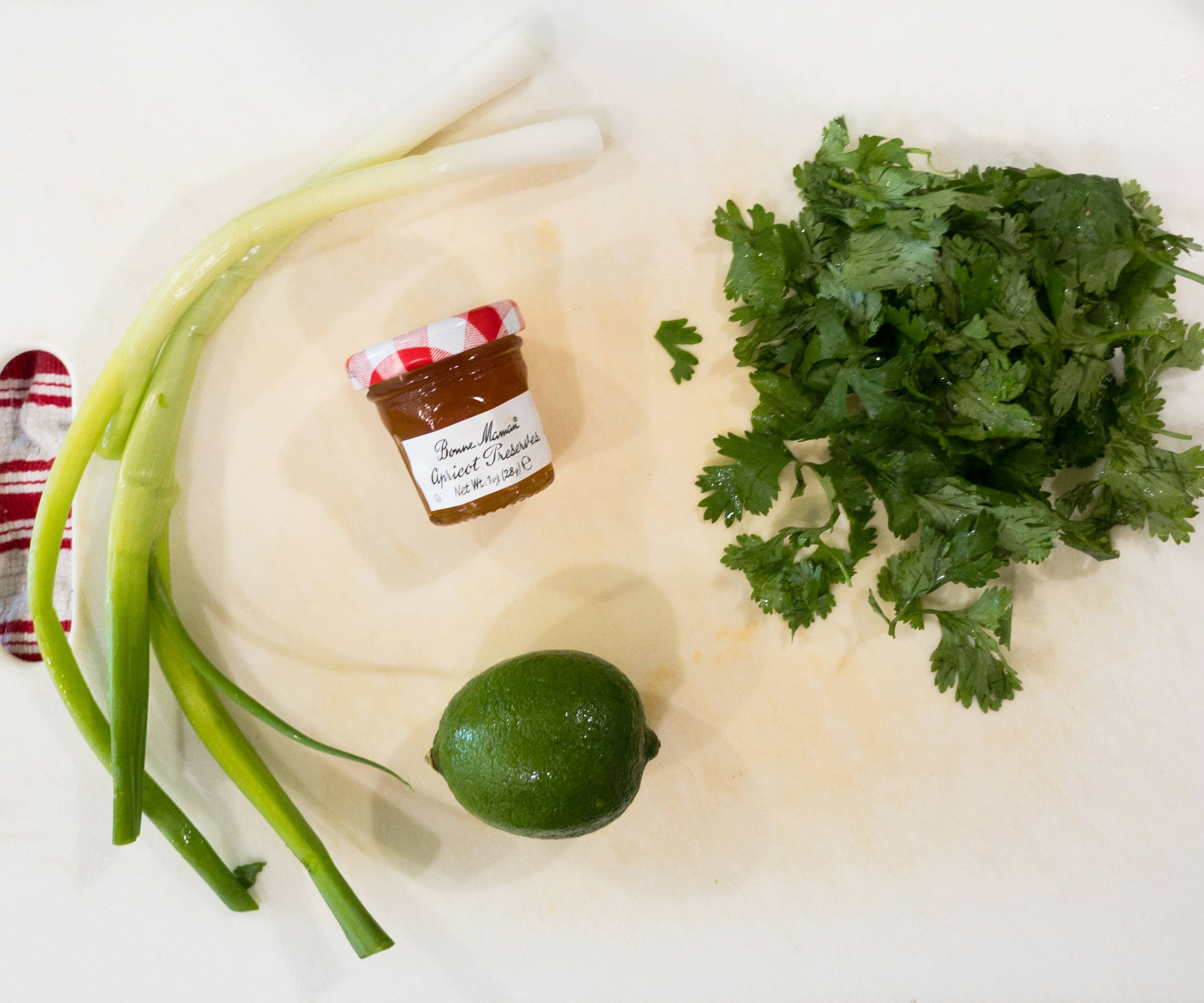 I also prepared it together with the onion leaves, apricot preserves, lemon, and additional garnish.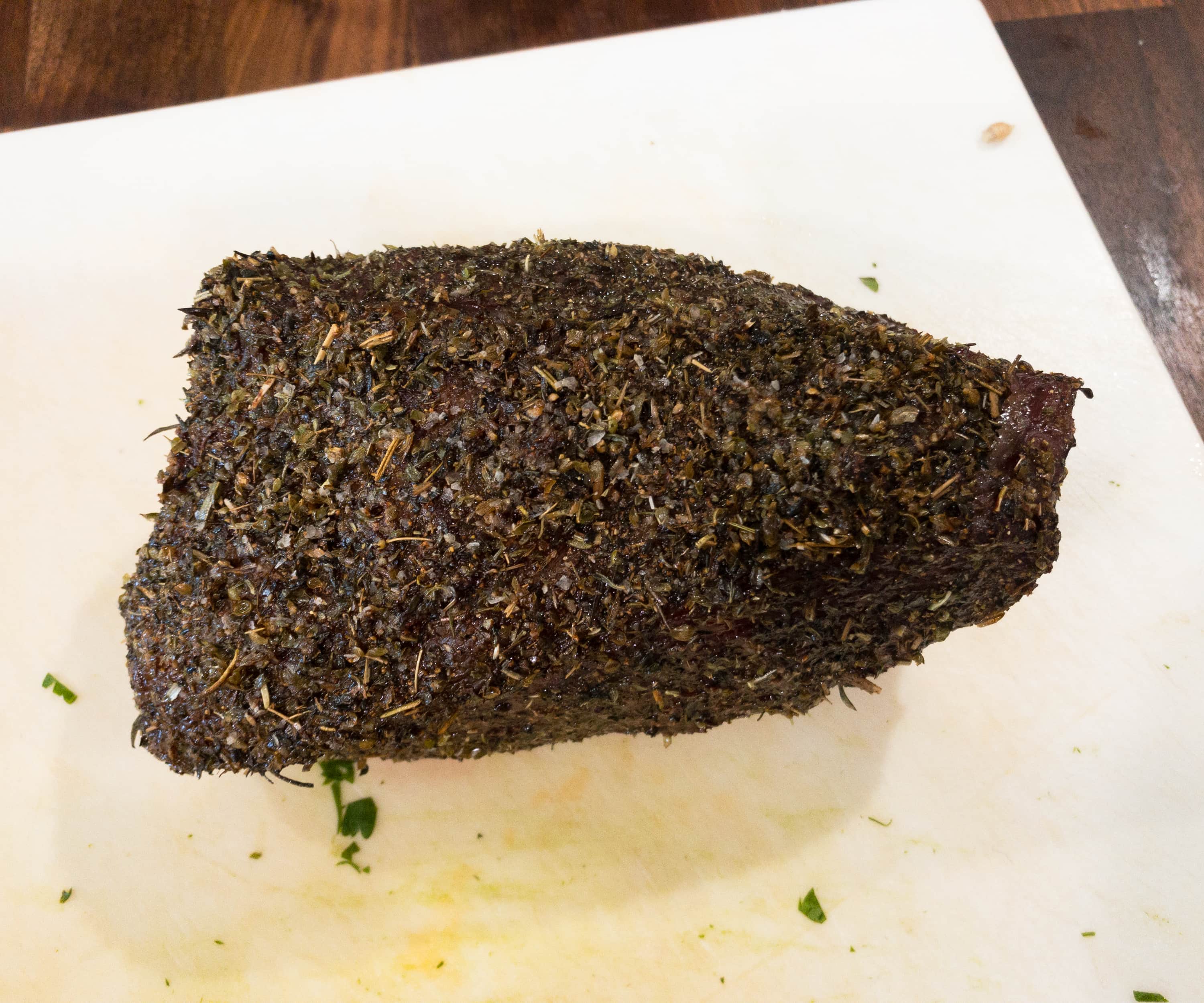 I roasted the meat whole, and served it in generous, thick slices!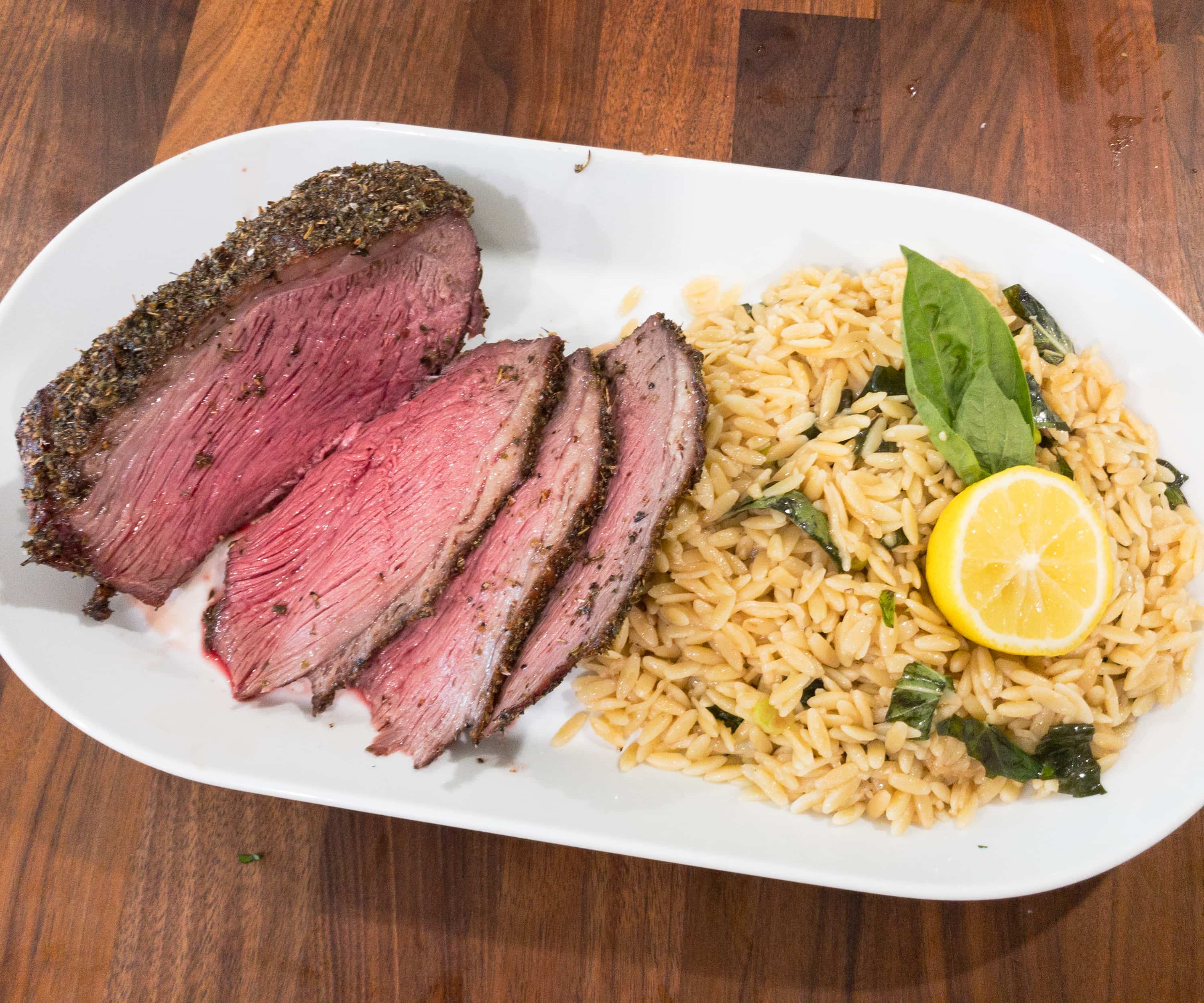 Pairing it with jasmine rice topped with lemon makes it a totally amazing and filling dish.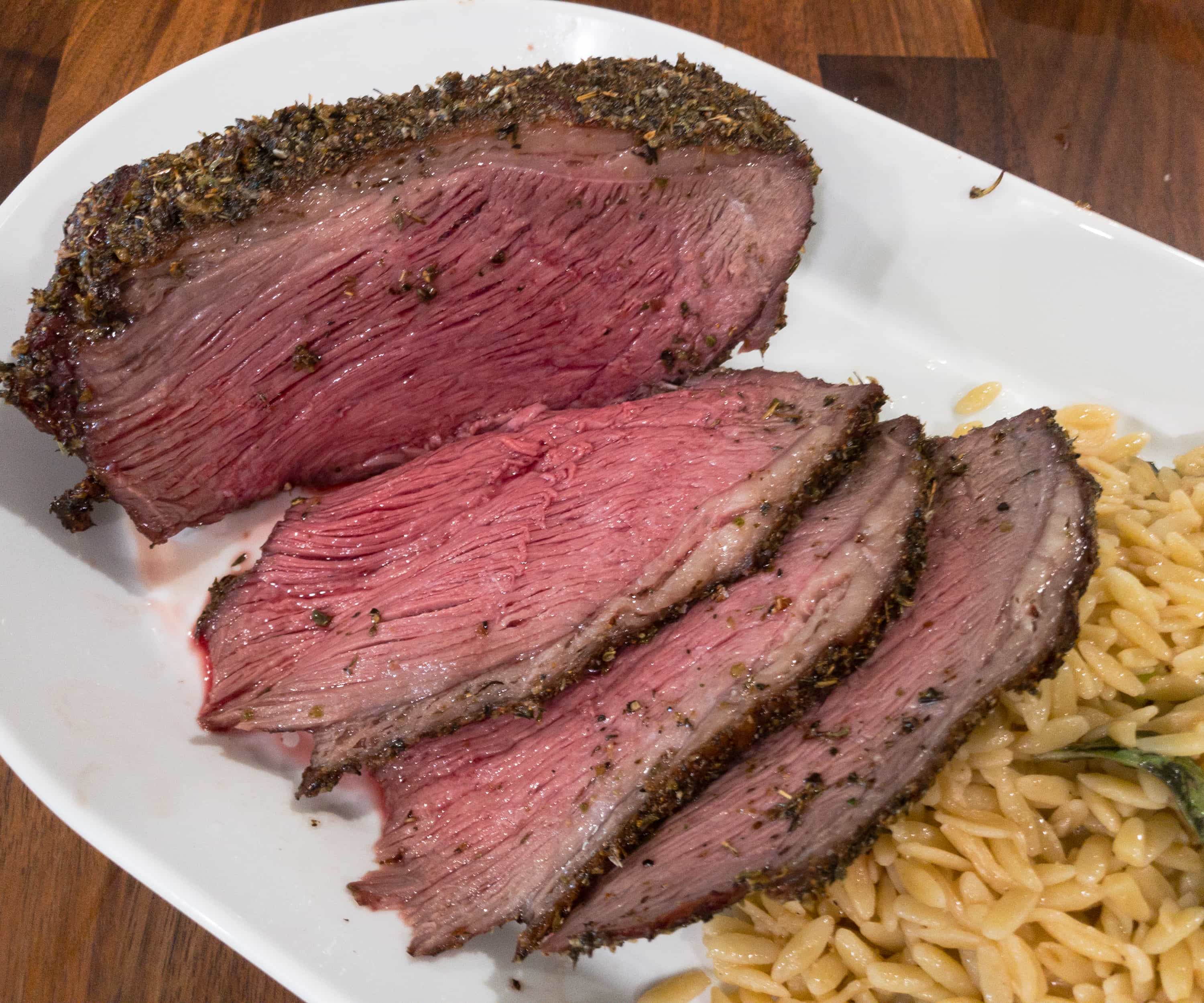 I really like my steak cooked medium-rare. It came out juicy, tender, and absolutely delicious.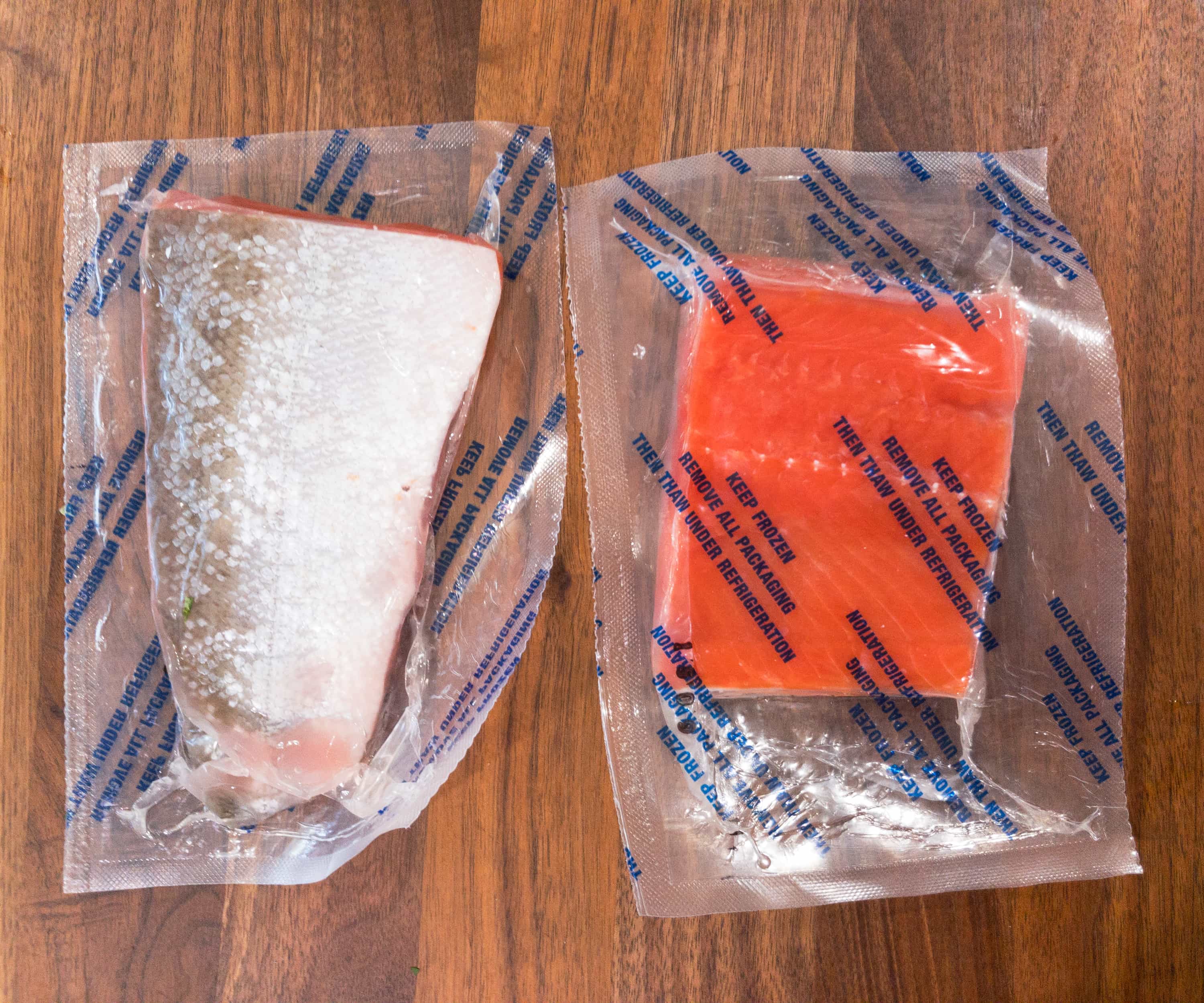 Next up, we're cooking the salmon!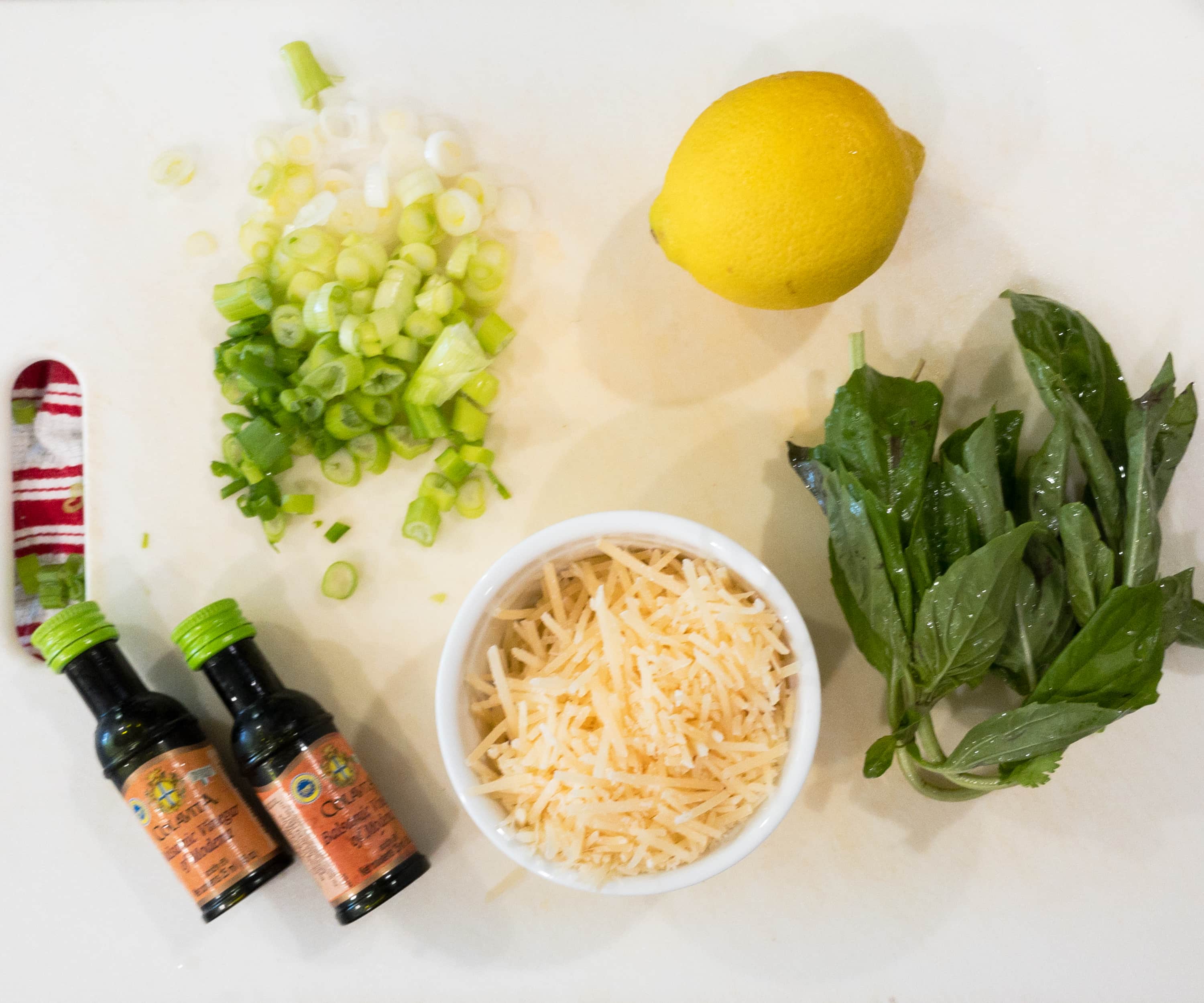 I gathered a few items from our pantry, including balsamic vinegar and lemon.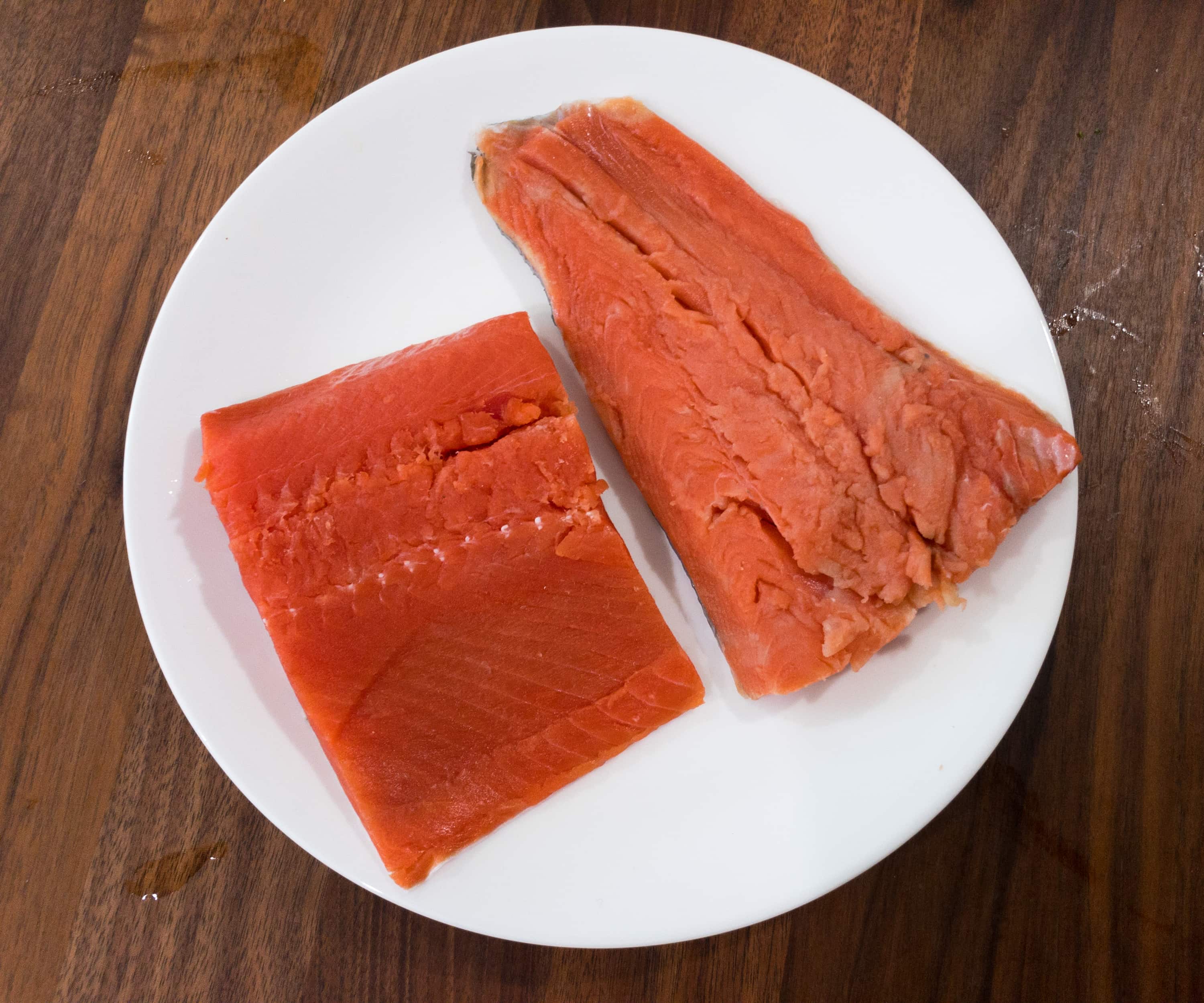 I took out the salmon cuts from the packaging and they're still fresh, as evidenced by their pinkish-red color and smooth texture.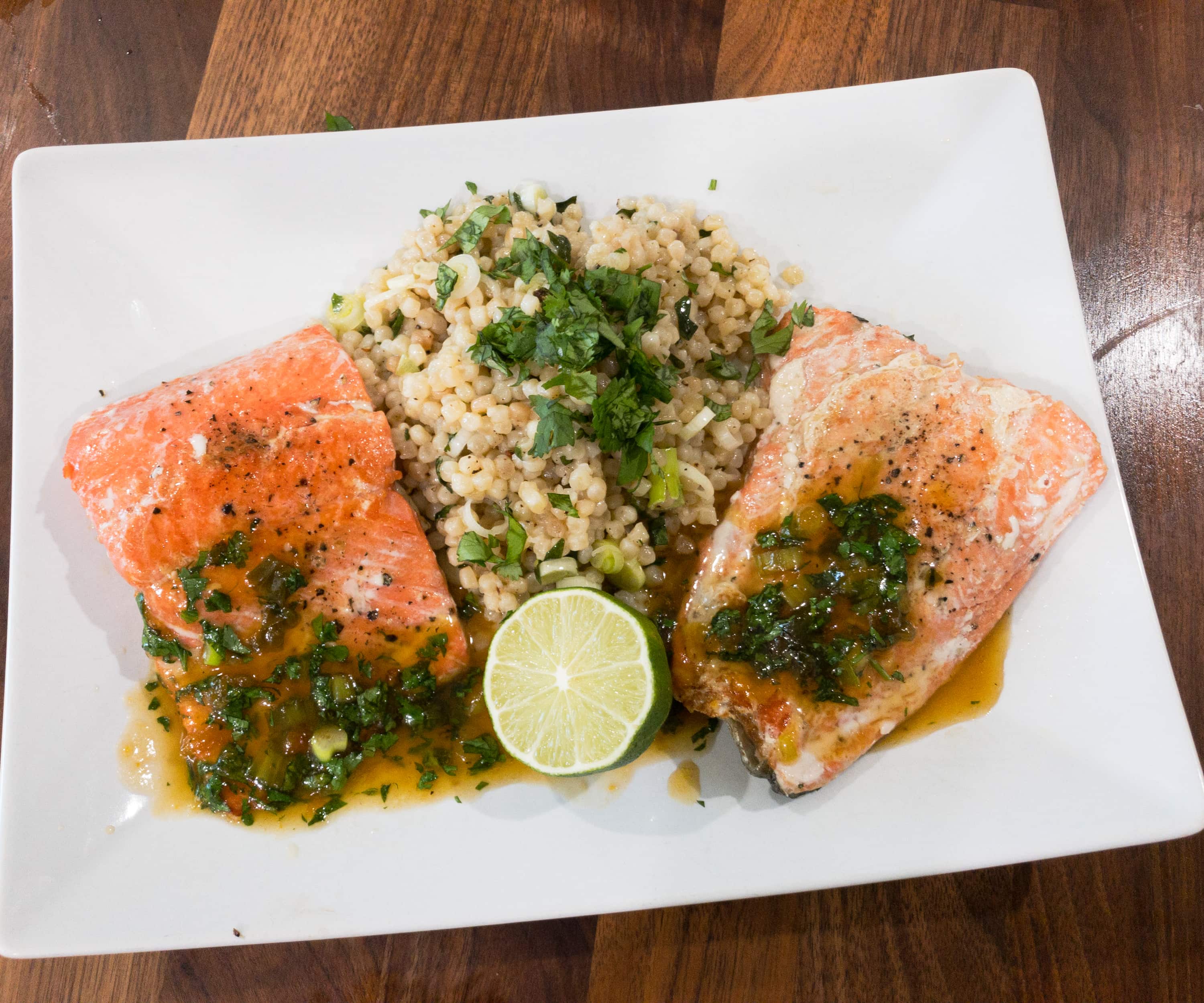 Voila! Here's our lemon-drizzled baked salmon with quinoa and zucchini toppings.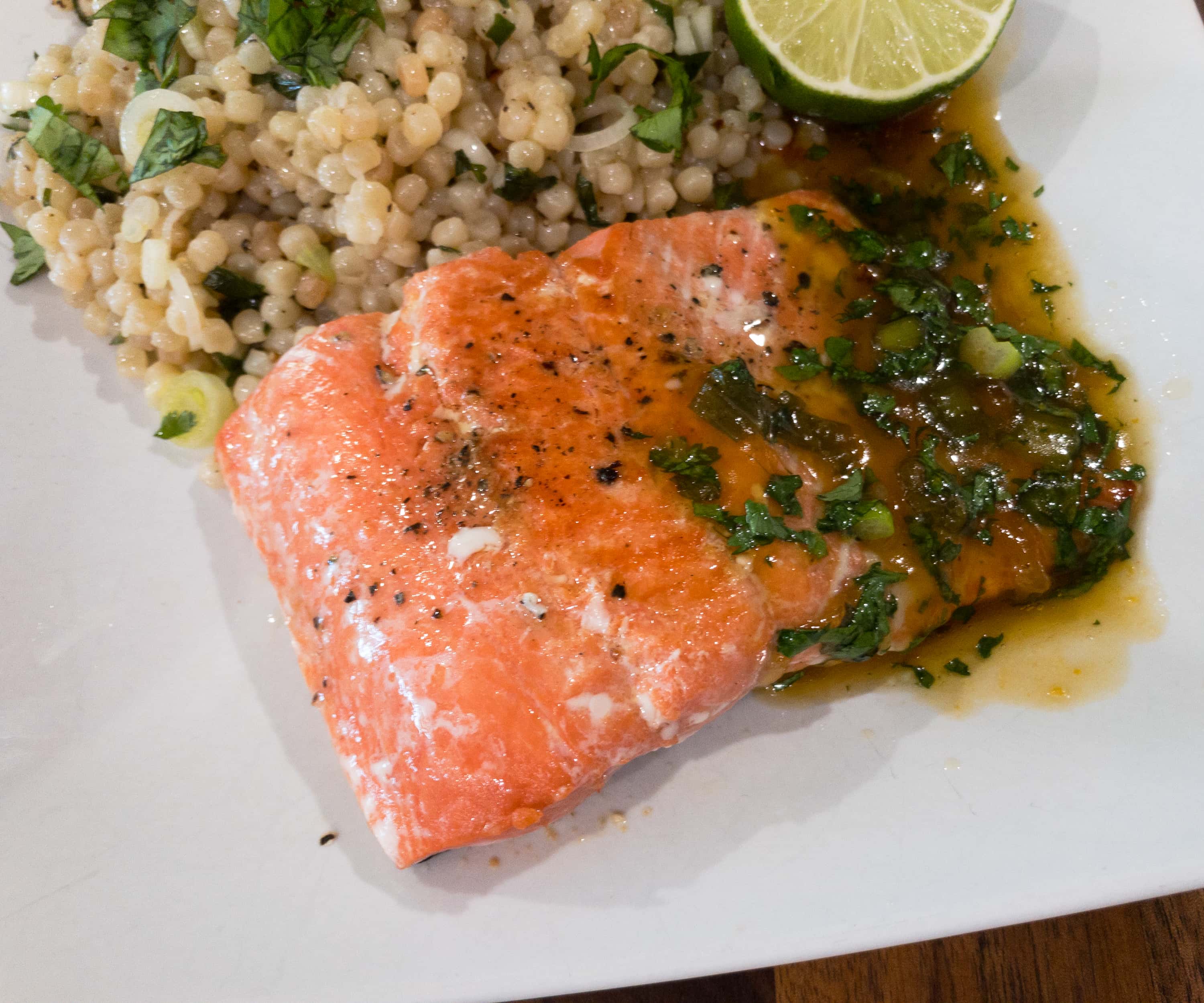 This dish is quick and easy to cook.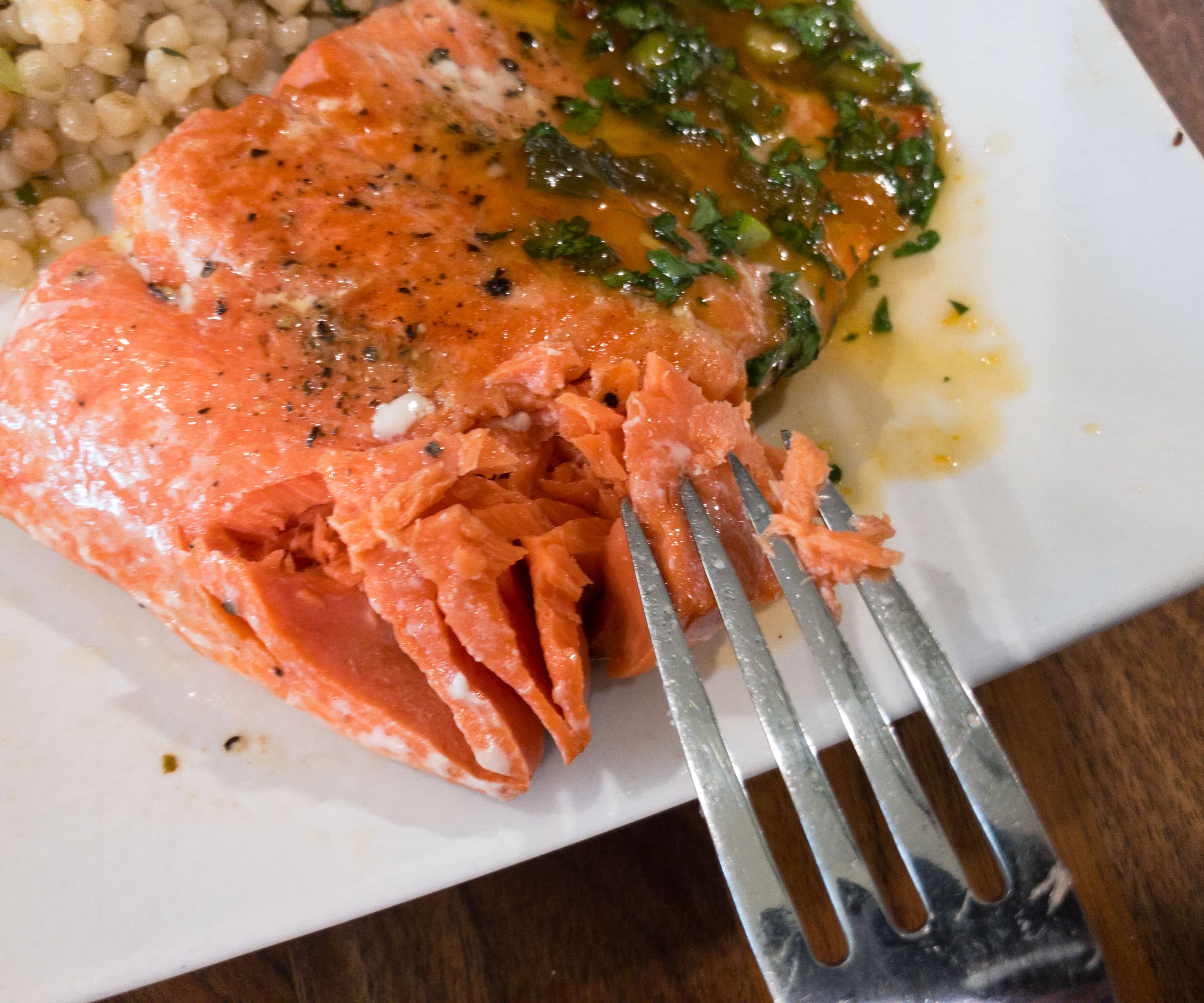 The salmon came out soft and juicy. It made another satisfying dinner meal!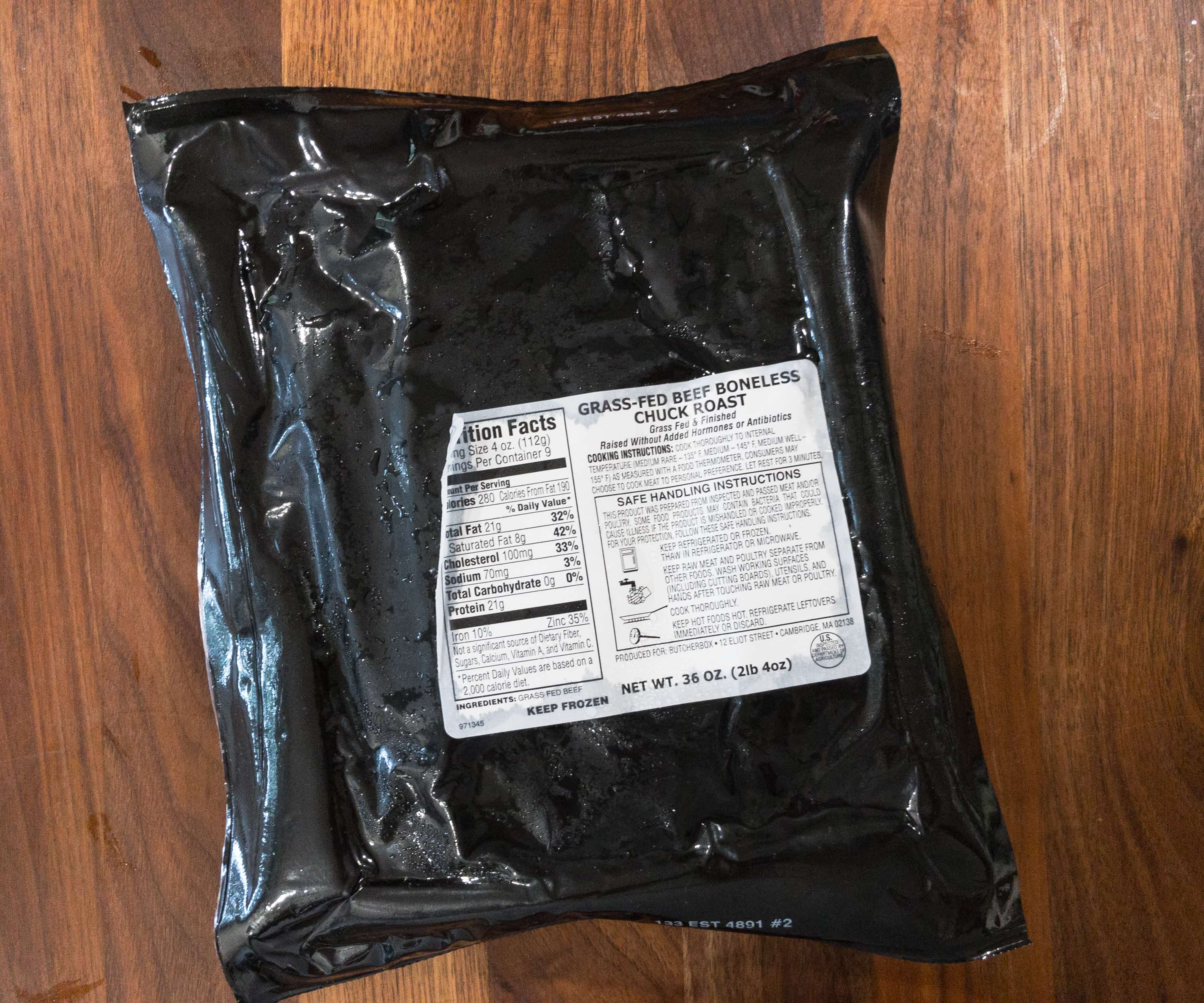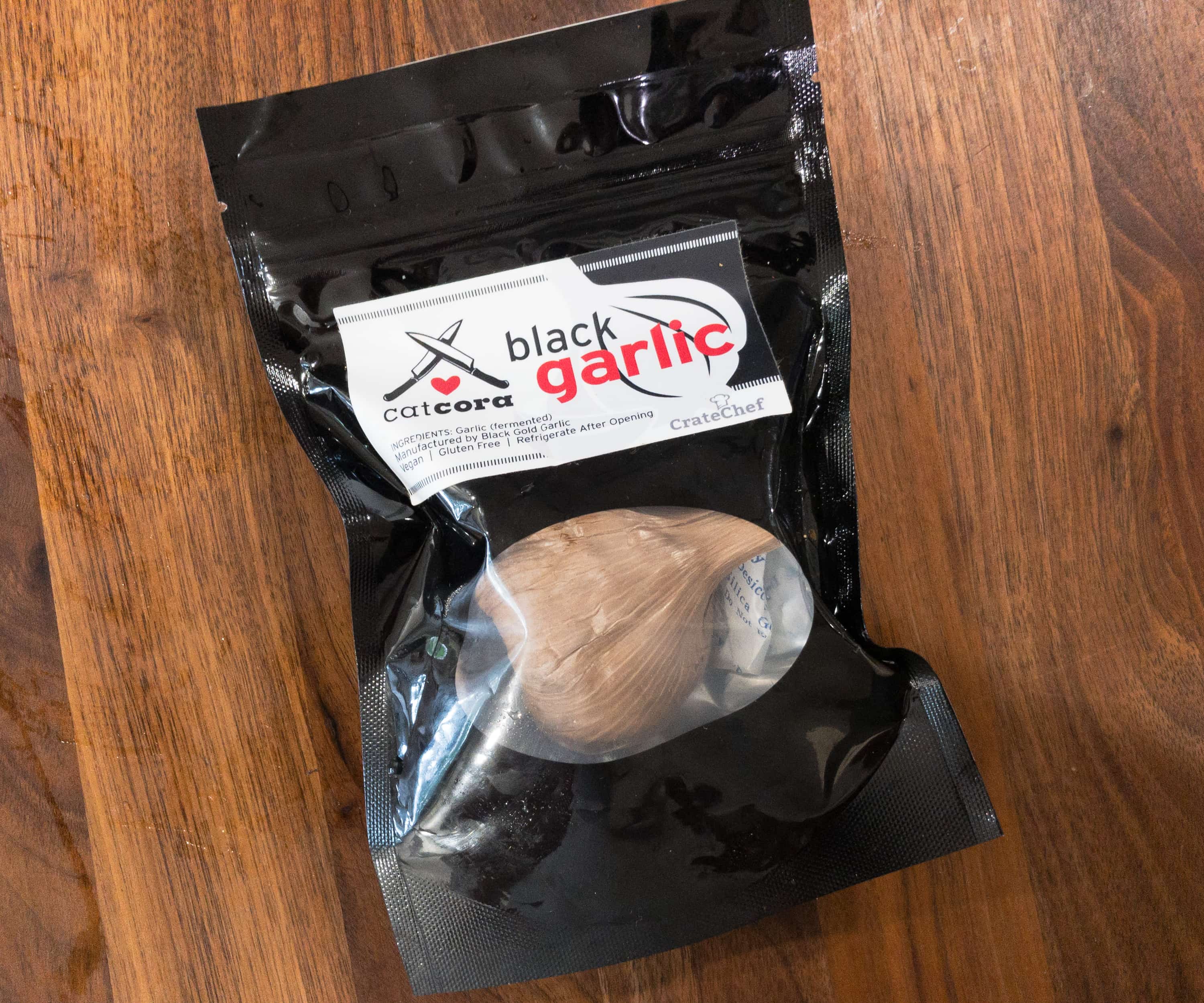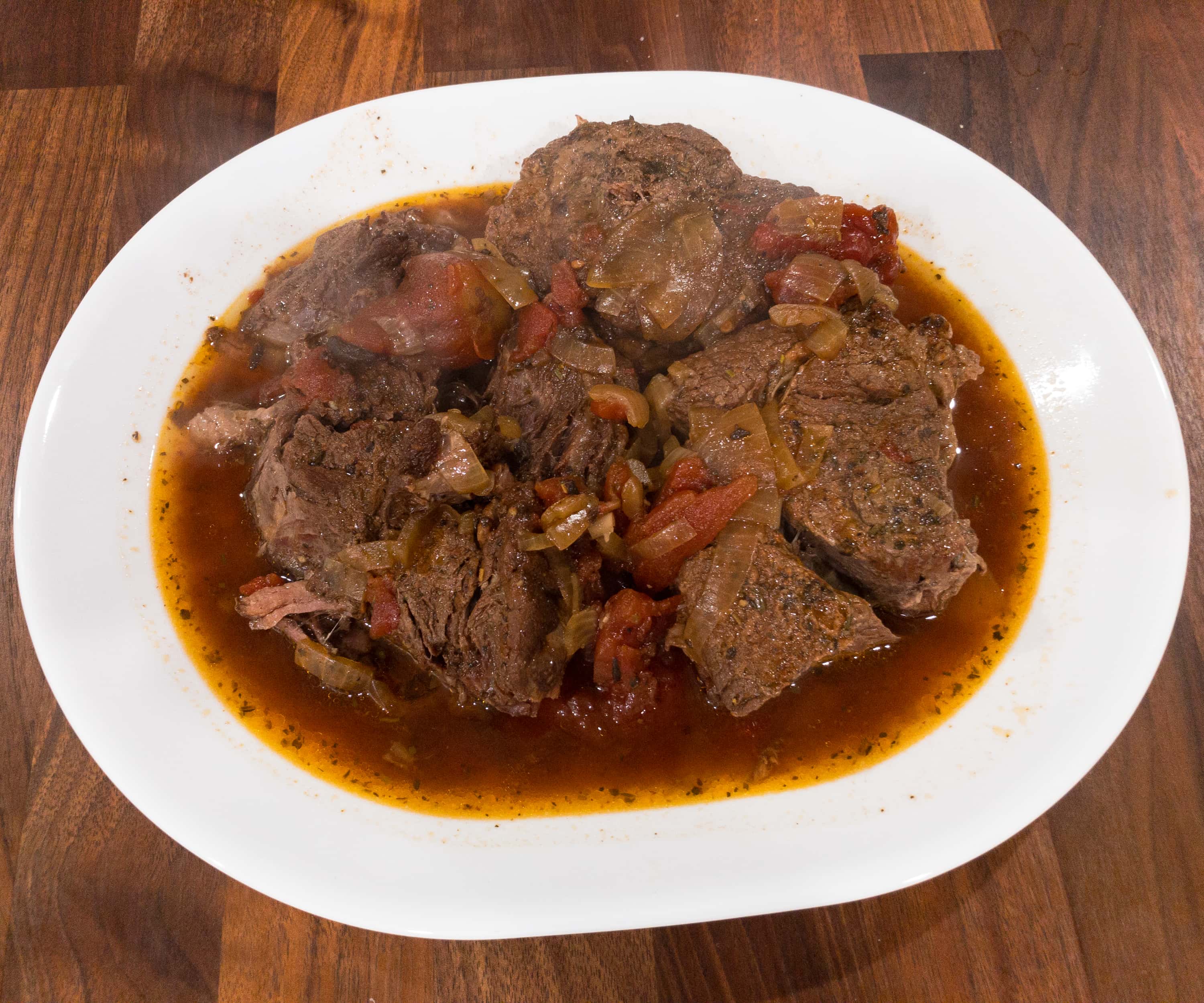 I cooked this roast in my Instant Pot with a sauce that I made out of the black garlic from CrateChef. Amazingly tender, delicious beef flavor, totally delicious.
As always, I'm impressed with the quality of all the meats from Butcher Box! Since the meat comes pre-portioned, all we really need to do is to take them out, thaw, and cook. It saves us time as well. Though the box is a bit pricey, it's totally worth it because of the quality of meat you will be getting each month. I'm also impressed by their packaging, everything's organized so the meat always comes in their best condition. Considering the convenience, the top-notch meat, and the excellent service, this box definitely deserves two thumbs up!
What did you think of our haul of grass-fed beef from Butcher Box?