The holidays are a special time of year that are celebrated all over the world. It's the time of gift-giving, and everyone is gearing up for the shopping season! Gifting is an act that warms the heart, no matter the price or size. We know that shopping for gifts for men can be quite a task during the holidays, but this year, you can find some new and unique ideas by checking out these best subscription box gift ideas for men!
Show More (14 items)
Look no further! We've listed the best ones below to make gift-giving a breeze! Our list covers a wide variety of interests, so you'll definitely find one for the special men in your life.
All The Best Subscription Box Gifts That'll Surely Pique Men's Interest!
---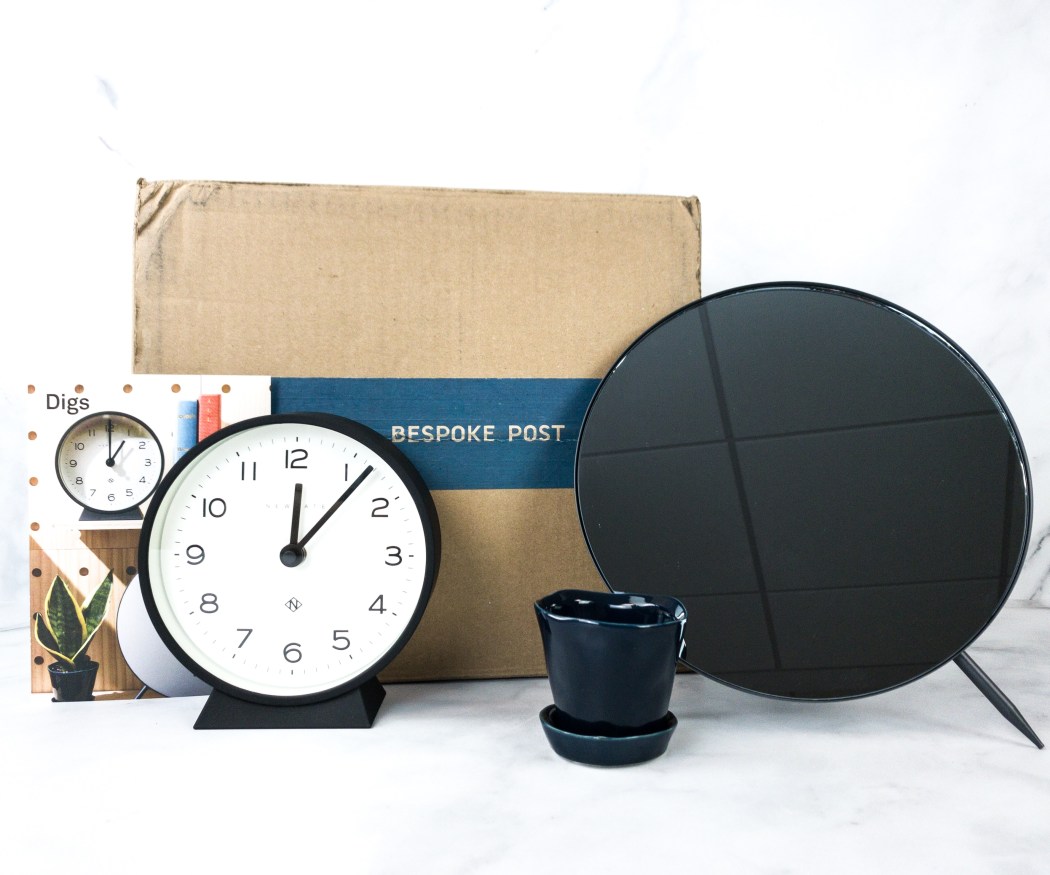 Image from: our review
For: Discerning individuals who love handcrafted small-batch goods with a throwback air.
Why We Love It: Bespoke Post is all about elevating small parts of every day with high-quality crafted gear, accessories, and goods. It's technically a subscription box for men, but most selections are totally gender-neutral. It has a unique model that allows subscribers to select what kind of boxes they're most interested in, making sure they'll only get what's right up their alley. Some of the past boxes have included bar mixology, fashion accessories, charcuterie entertaining, and more.
Gift It: Send a Bespoke Post gift
You can send a 3, 6, or 12-month subscription.
Deals:
Save $9 on your first box! Use coupon code FREEBEER.
Get a Mystery Box with your first Club shipment! Use coupon code BOXFREE.
---
Image from: Mullybox
For: Golf enthusiasts who want to look better, feel better, and play better!
Why We Love It: Mullybox offers boxes every month or every quarter to help golfers improve their field game. There are four boxes available to choose from – Monthly: Basic (2 sleeves of golf balls + 1-2 accessories) or Essentials (Basic + 2-3 accessories); and Quarterly: Premium (12 premium balls & tees, 1 glove + 5-8 accessories) or Luxury (Premium + luxury apparel, aids & accessories). Each box includes the newest tools in the golf industry, such as tees, golf balls, socks, and more to help men play better! Subscribers can choose a subscription, personalize their box, and wait for new gear upcoming!
Gift It: Send Mullybox as a gift here
Deal: Get 25% off your first box on any plan! Use coupon code HS25.
---
Image from: our review
For: Men who take pleasure in discovering the finest and rarest alcoholic beverages.
Why We Love It: Flaviar is a great way to taste and discover new spirits. Not only do they send personalized samples and complimentary bottles, but they also give exclusive access to extremely rare and hard-to-find alcoholic beverages from around the world. Every quarter, men can get a tasting box (three 50ml samples) as well as a full-size bottle of their choice with flavor profiles and a coaster. Other perks include free live tasting events and member pricing in their shop. It's a liquor connoisseur's dream come true!
Gift It: Send a Flaviar gift here
---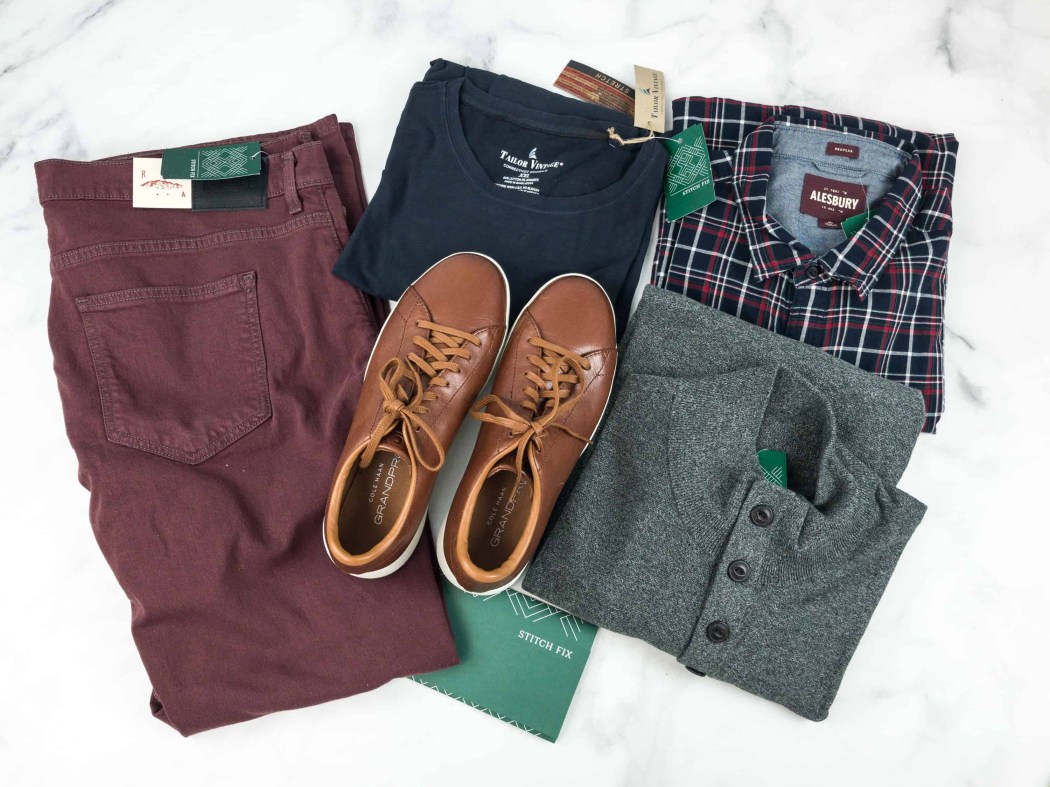 Image from: our review
For: Guys who hate department store shopping but wish they had some nice clothes to wear.
Why We Love It: Men don't have to feel pressured about styling themselves as Stitch Fix Men can do it for them! Fill out a brief style profile, and a stylist does the rest. Keep what you love and send back what you don't. Having your own stylist also means the subscription adapts to your feedback, honing in on what you love to wear! Featured brands include Ben Sherman, Original Penguin, Scotch & Soda, 7 For All Mankind, Mavi, and Converse.
Gift It: Stitch Fix gift cards are the way to go. He will select exactly what he wants, and you will never have to do his shopping again! Double whammy!
Deal: Get $20 off your first Men's or Women's fix! Deal applies automatically, just visit and subscribe.
---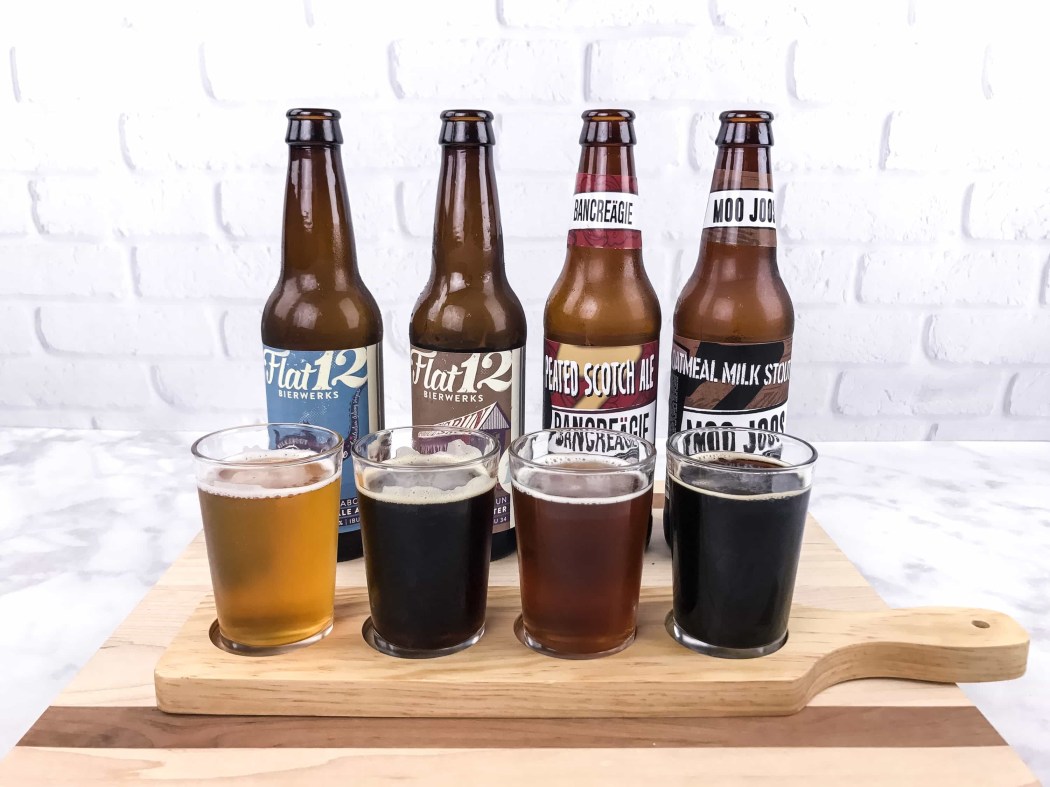 Image from: our review
For: Guys that are always up to try new and great tasting beers.
Why We Love It: Why Craft Beer Club? One, because we love great beer. Two, because this is also the only practical way to try some great beers, sourced from around the country and produced by small-production, independent brewers who use only traditional brewing ingredients with creative techniques and time-honored brewing methods. Every month brings a twelve-pack with four varieties of craft beer, two picks each from two different microbreweries. Some months are bottles, and some are cans, but all are awesome!
Gift It: Send a Craft Beer Club gift here
You can select anywhere from 1 to 12 shipments of delicious beer!
---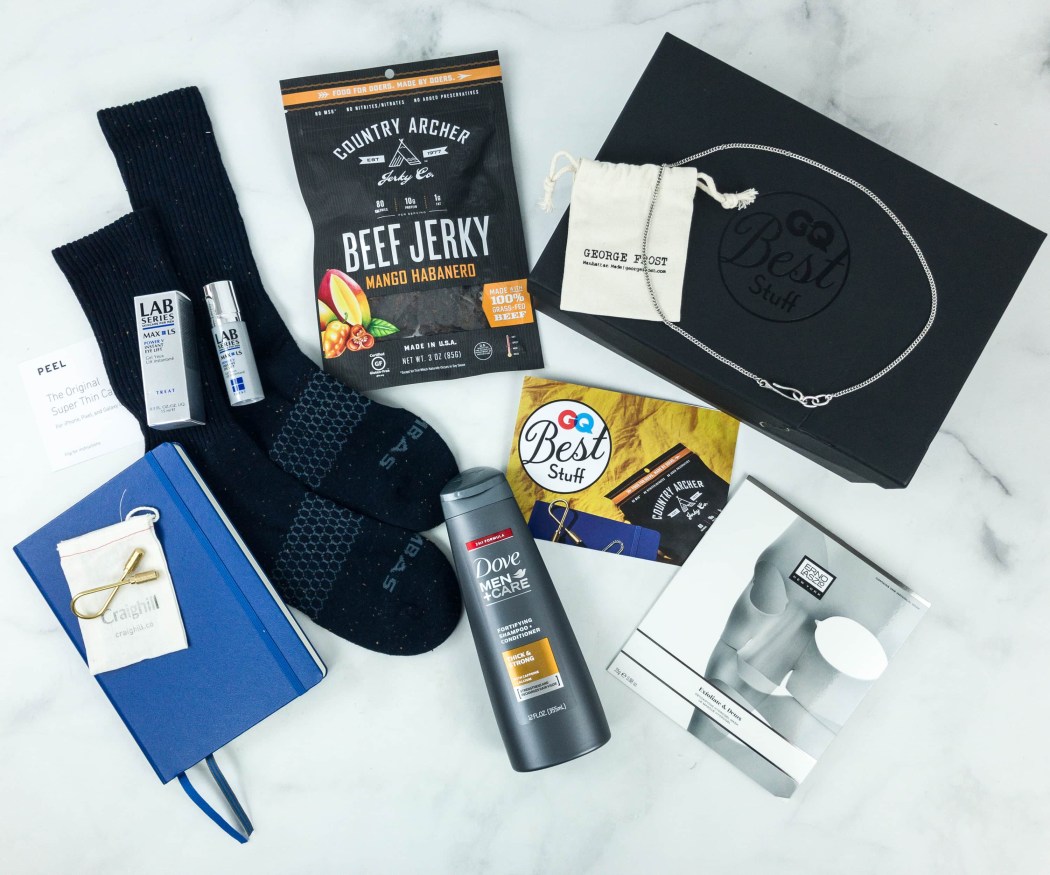 Image from: our review
For: The busy man who wants to discover the latest trends.
Why We Love It: Curated by GQ Editors, this quarterly box features the latest in electronics, grooming products, and accessories! GQ Best Stuff Box items have been rigorously tested and recipients get to enjoy only the best ones. Also, they send exclusive offers and discounts from the brands featured, as well as how-to articles and video tutorials to help anyone get the most out of their stash!
Gift It: Send a GQ Best Stuff box as a gift here
---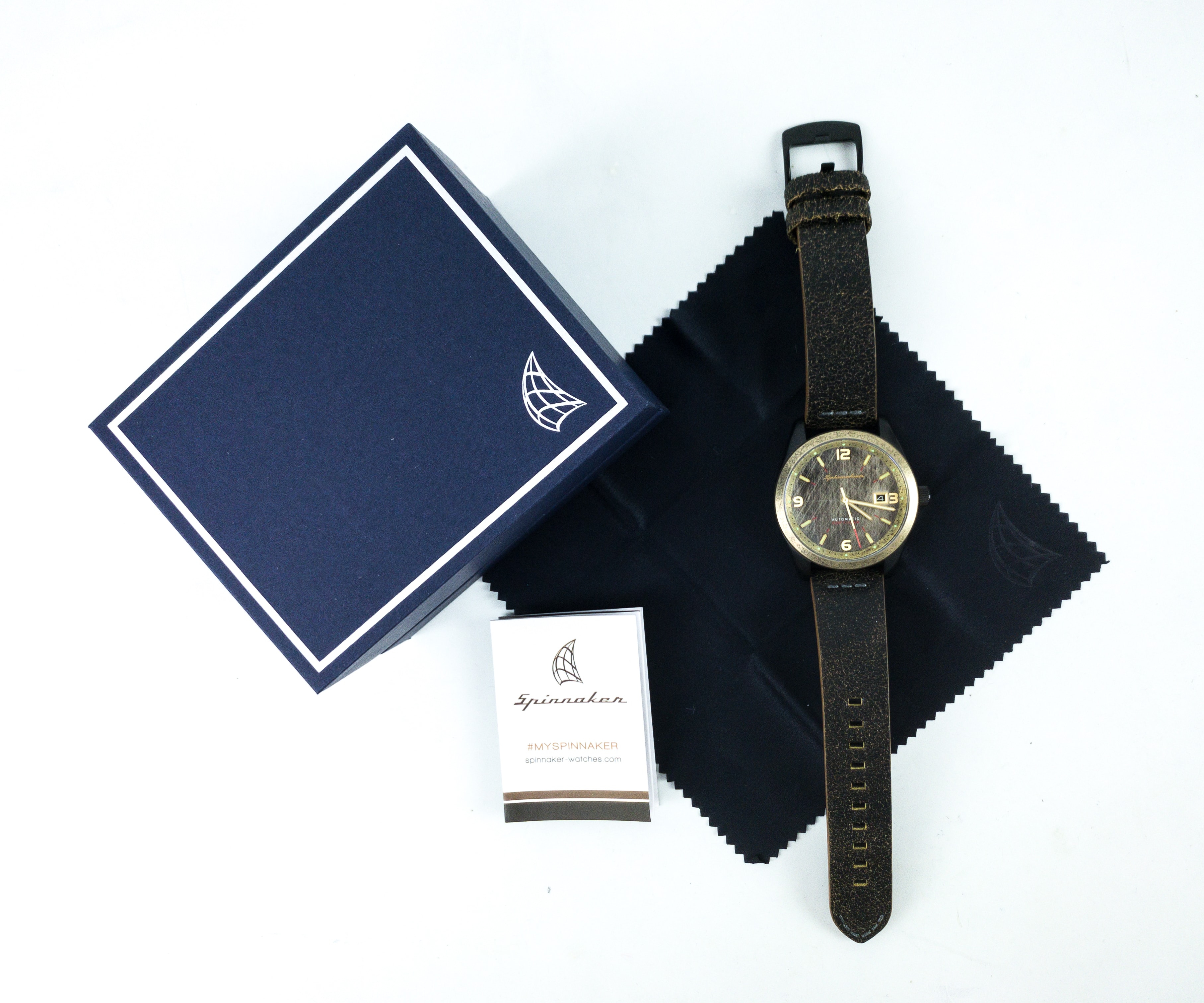 Image from: our review
For: Trendy men who always keep track of time!

Why We Love It: Watch Gang makes it so easy to build a watch collection, plus there's always something new to look forward to since they collaborate with new watch brands every month. This monthly subscription caters to those who love to accessorize with different types and styles of timepieces, and one of the best things? You'll never receive the same design twice! The surprise? One random member wins a Rolex. Every Friday.
Gift It: Send Watch Gang as a gift here
Deal: Get 10% off your first box! Use coupon code GET10.
---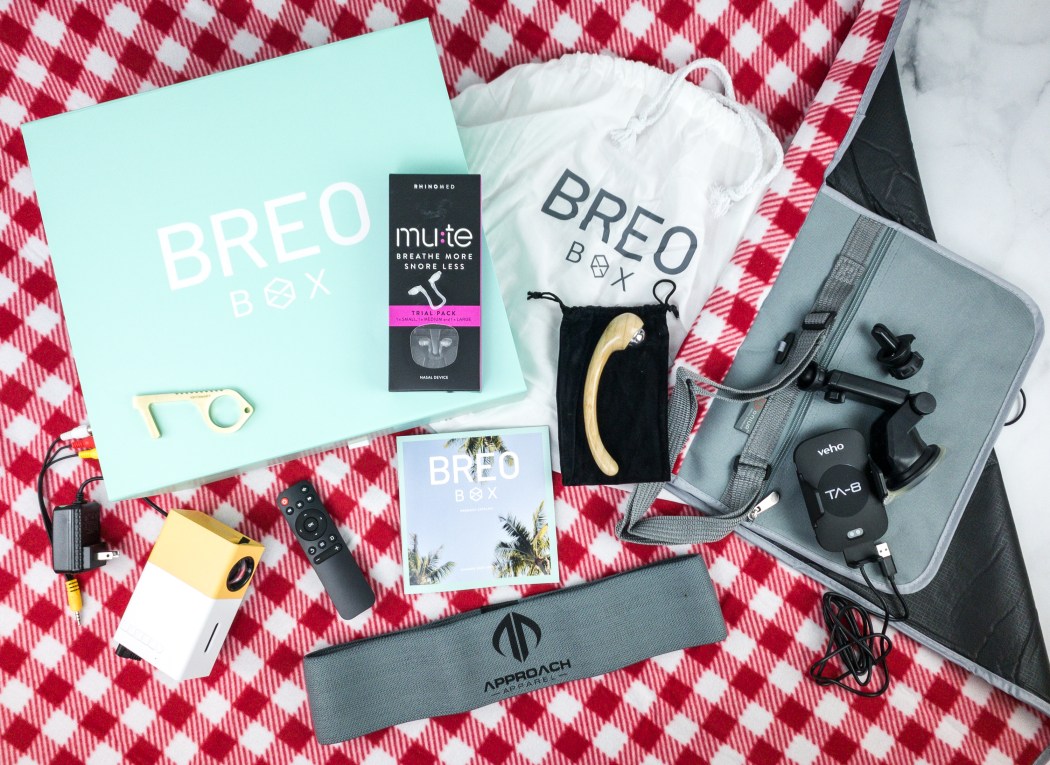 Image from: our review
For: Active men who need to be reminded to have fun once in a while.

Why We Love It: Health, fitness, tech, and lifestyle essentials – you can get them all with Breo Box. This luxury subscription serves as a helpful companion to any man's journey towards a better and healthier lifestyle. Each box has a value of up to $300+, and contents are curated around the season, so expect to get stuff that is exactly what you need at that time. Aside from the health and fitness items, it always includes fun extras that make the box really jam-packed every quarter.
Gift It: Send a Breo Box as a gift here
Deal: Get $15 off your first box! Use coupon code hs15.
---
Image from: our review
For: Every beach bum!
Why We Love It: Never have to worry about the best outfit as you go out to the coast because Beachly Men's Box will deliver it 4 times a year! Each shipment contains 4-5 pieces of apparel, accessories, and lifestyle items to give beachy vibes. Such items may include tees, board shorts, walk shorts, sunglasses, flip flops, and more from brands like Quiksilver, Billabong, O'Neill, Speaqua, Havaianas, and Captain Fin. Help save our seas as proceeds from every box sold fund beach cleanups hosted by Heal The Bay.
Gift It: Send a Beachly Men's Box as a gift here
Deals:
Get a FREE BONUS BOX ($100+ value) with your first box! Use coupon code BONUSBOX.
Save $30 on your first box! Use coupon code BEACHDAY30.
Get 20% off your first box! Use coupon code HELLO20.
---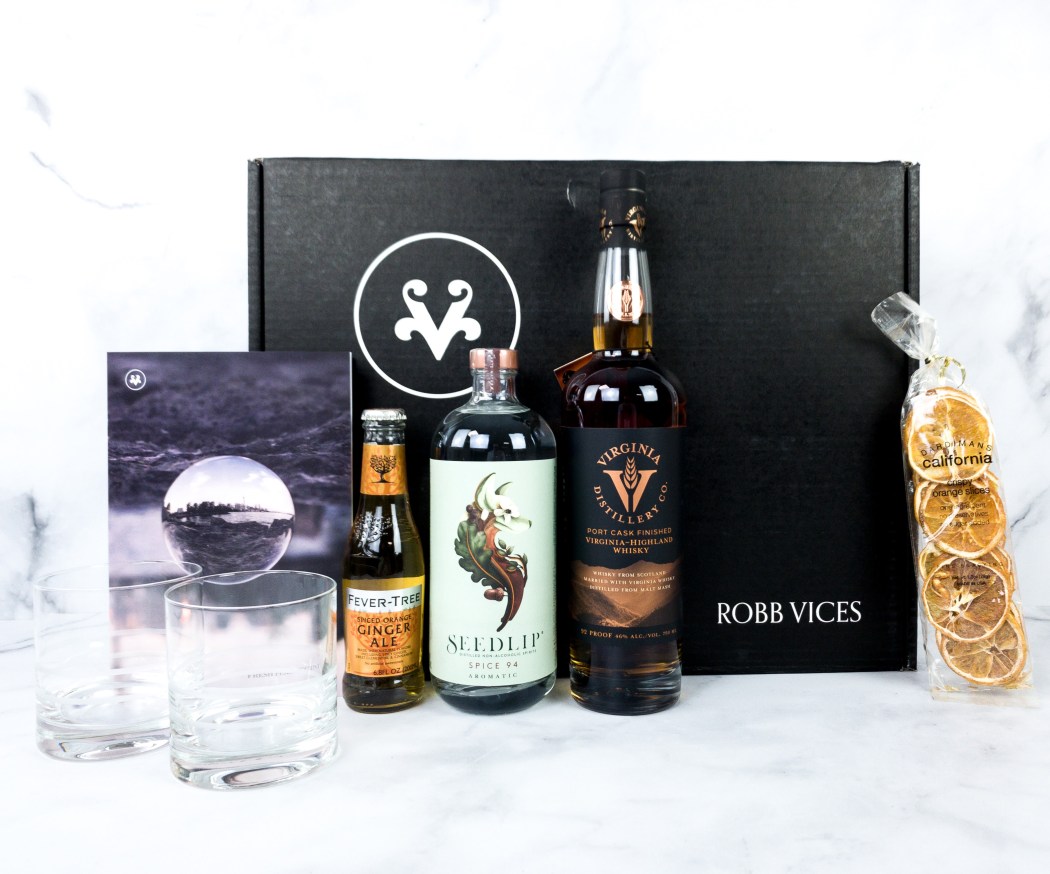 Image from: our review
For: Men who collect high-end goods.

Why We Love It: Vices comes up with the most interesting themes, and every box always means a fresh collection of high-end products and experiences that men can enjoy. From gourmet food items to unique tools and gears, the story of every product they send is told through a keepsake booklet to help anyone discover what they are all about. Surely this one-of-a-kind box will put a smile on anyone's face as it's worth every penny.
Gift It: Send Vices as a gift here
Deal: Get $50 off your first box! Use coupon code LUXURY50.
---
Image from: our review
For: Every man who wants nothing but healthy lawns.
Why We Love It: Sunday Lawn Care is a subscription box custom-made based on your lawn's soil and climate. It provides simple and smarter lawn care to keep lawns booming with life without the toxic stuff. Nutrient pouches are made with ingredients like seaweed and molasses, making them a safe product for anyone's lawn. This subscription will definitely give the ideal gift that everyone desires – the best lawn! On top of it, a portion of every sale goes to helping people reconnect with nature and preserve habitats across the country.
Gift It: Send Sunday Lawn Care as a gift
Deal: Get $20 off your order + a FREE Soil Test! Use coupon code HELLOSUBSCRIPTION20.
---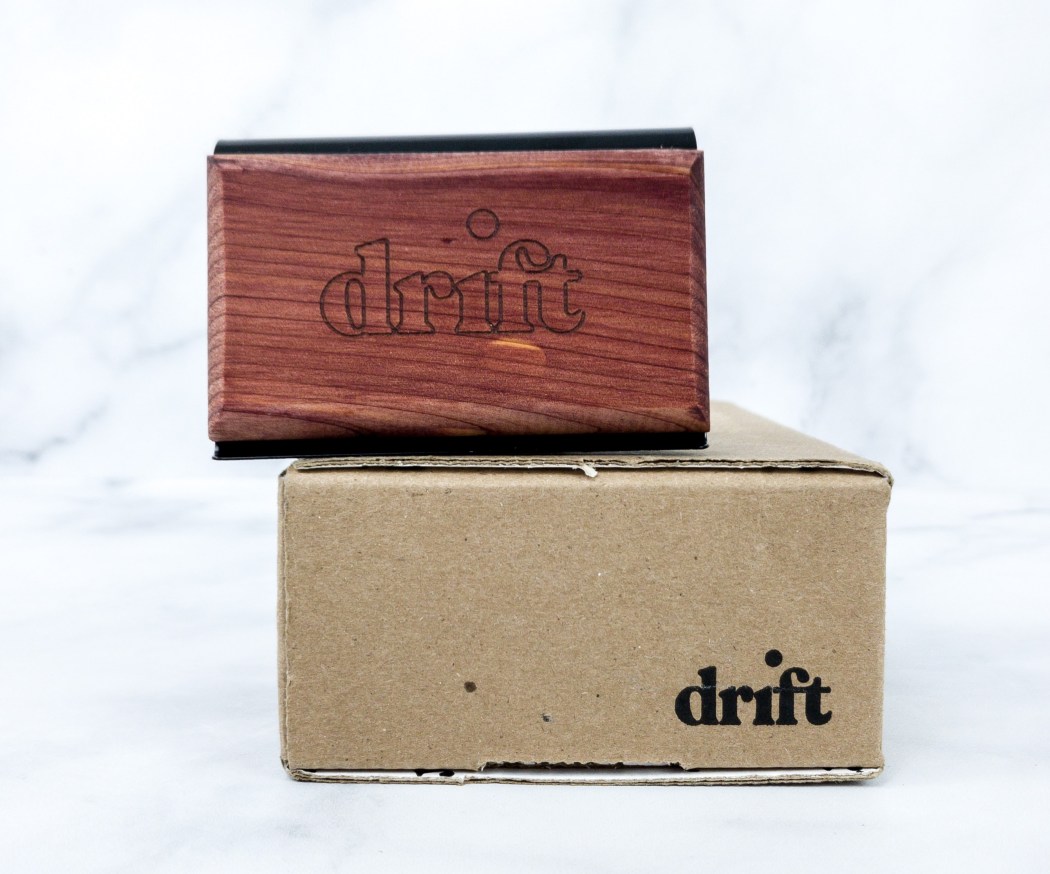 Image from: our review
For: Guys who always like to smell something nice and fragrant inside their car!
Why We Love It: With drift, no more foul smell inside cars or rooms! Their formula is free of harsh chemicals and is made of natural essential + fragrance oils to keep your car smelling nice and fresh as you drive for hours. Pick the product that you want to gift – Wood Freshener or Metal Freshener. You can also choose what scents to gift or subscribe with their rotating scent of the month! They also offer a room spray you can carry wherever you go.
Gift It: Send drift as a gift here
---
Image from: BattlBox
For: The best people who are selected to compete in the next annual Hunger Games!
Why We Love It: BattlBox goes full tilt and full tactical! It skips the stuff that might prove useful on the trail and focuses on the stuff subscribers want when a plane goes down in the backcountry. Boxes are available in several tiers – Basic, Advance, Pro, and Pro Plus, and each one is themed around a specific mission like surviving the zombie apocalypse. They even partner with the best brands to give you top-quality gear, like Lord & Field Outfitters, Going Gear, and Grenade Soap Co.
Gift It: Send a BattlBox gift here
Deal: Save 5% on any subscription. Use coupon code HELLOBATTL.
---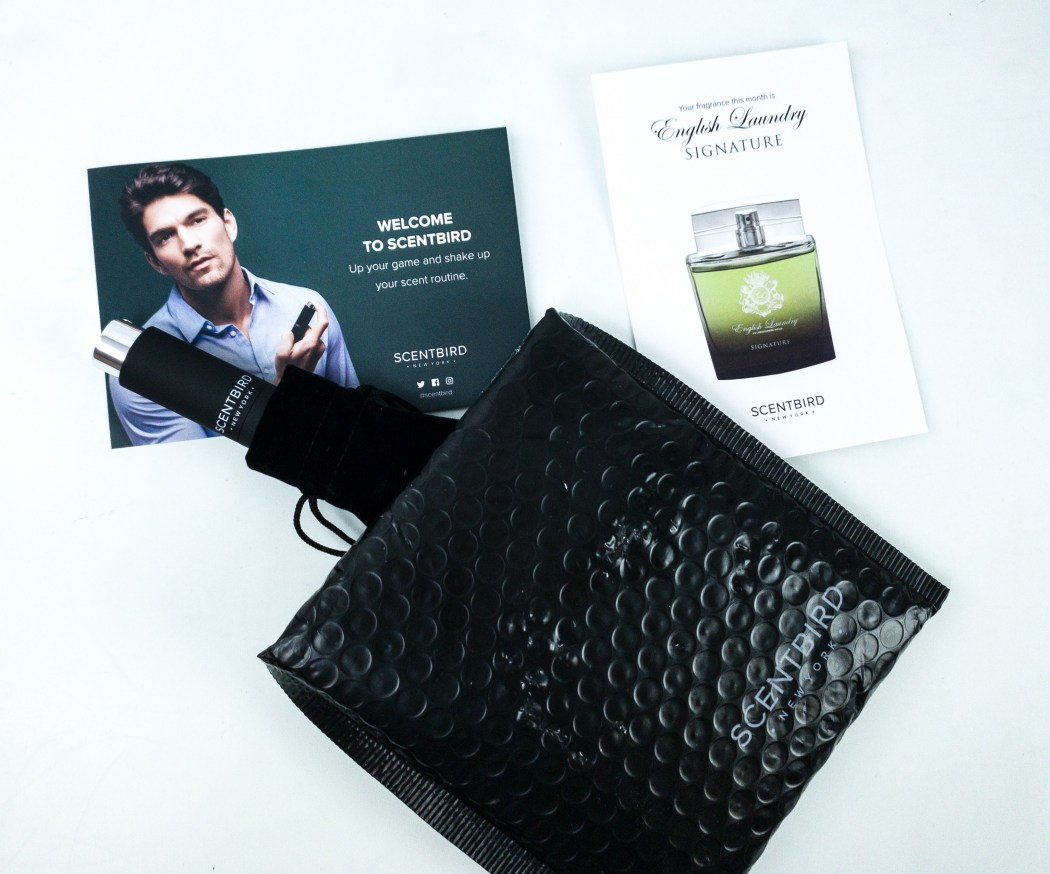 Image from: our review
For: Men who love to smell good!
Why We Love It: Receive fragrances from authentic brands such as Burberry, Versace, Bvlgari, and more! ScentBird Men delivers perfumes or colognes that'll last for a month with 4 sprays each day. The first subscription will give a case that will protect the 8ml perfume vial. Every month, subscribers will receive refills of their favorite scent.
Gift It: Give ScentBird Men as a gift
Deal: Get 50% off your first month! Deal applies automatically, just visit and subscribe.
---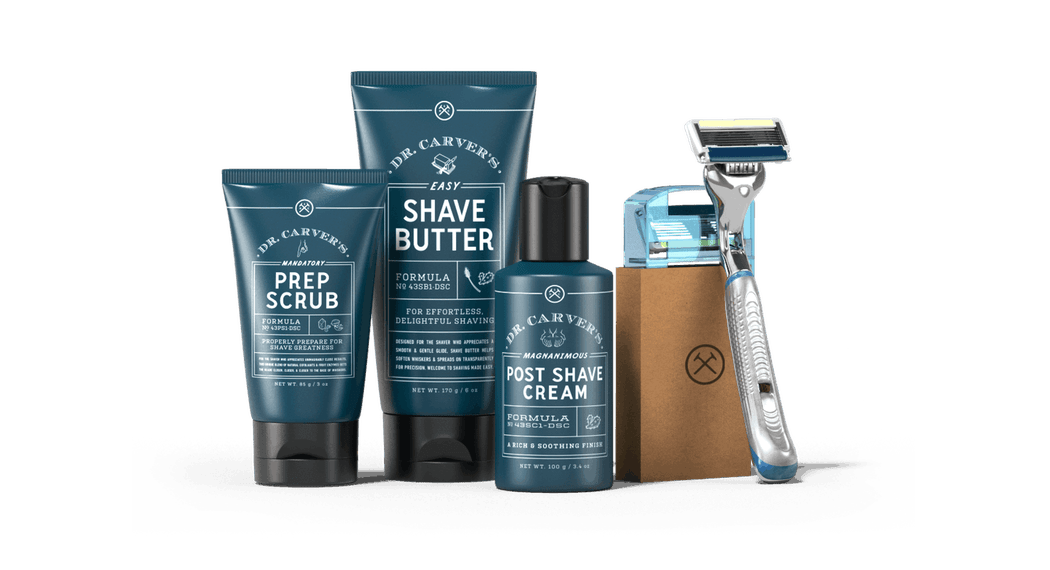 Image from: Dollar Shave Club
For: The guy who wants to look neat all the time!
Why We Love It: With Dollar Shave Club, no more hassle shaving beards. Tell them how you groom, and they'll recommend the best products to use. Or get their efficient starter set at a low price and receive razor blades, the handle, and a trial-sized version of shaving products. The succeeding box comes with razor refills, so every gentleman will never have to deal with dull ones. Get that clean and refreshing look with every shave! Visit our Dollar Shave Club Reviews to learn more.
Gift It: Send a Dollar Shave Club as a gift here
Deal: Get your first Starter Set for FREE! Deal applies automatically, just visit and subscribe. Just pay the shipping of $5.
---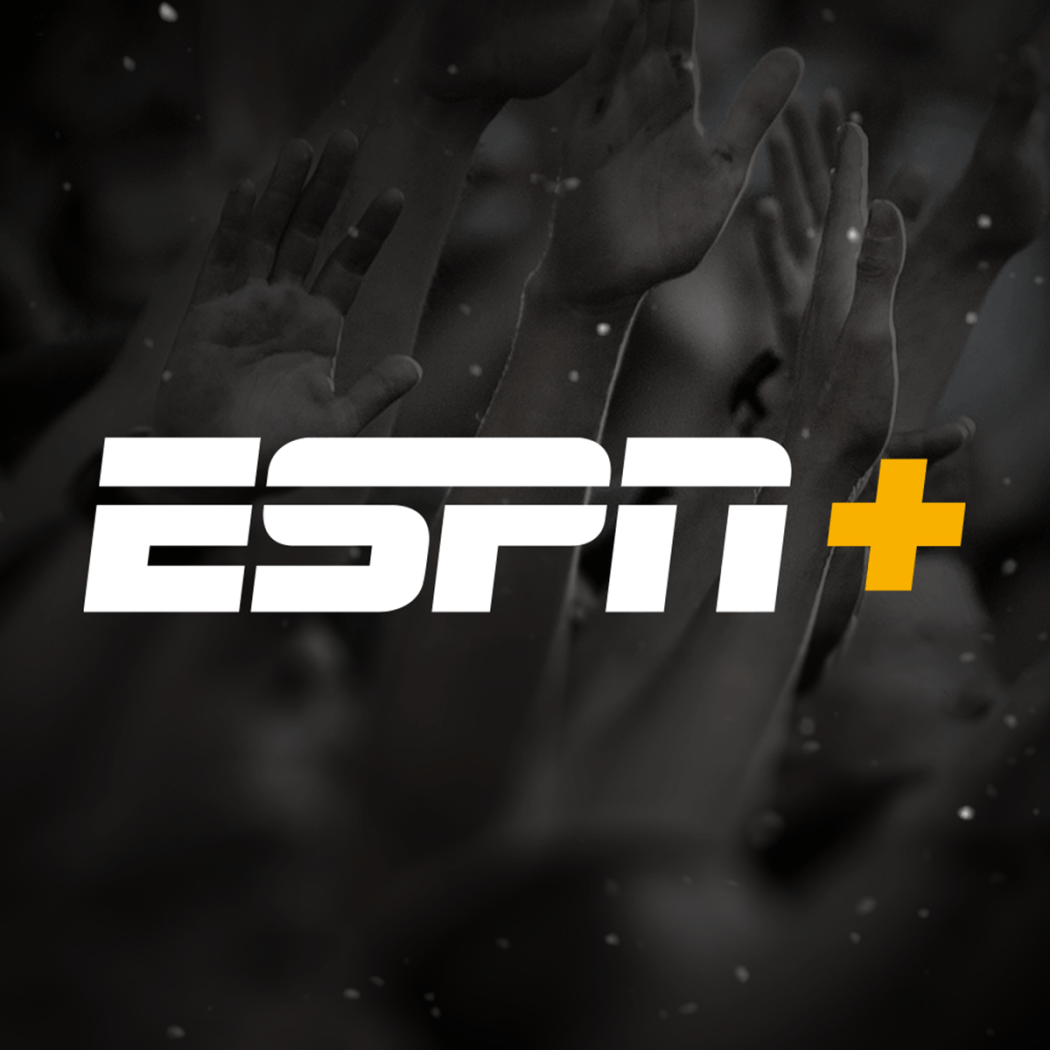 Image from: ESPN+
For: Every sports enthusiast!
Why We Love It: Get updated on every sports news, highlight, and broadcast, plus an on-demand library of original programming with ESPN+. If by any chance that subscribers missed a sports broadcast, they can just rewind it to catch up! Watch through supported devices such as iPhones, Androids, Web, PS4, and more. Access three streams at one go. Watch soccer, college sports, football, baseball, basketball, The UFC, tennis, boxing, and much more – it's the perfect streaming service for all sports fanatics!
Gift It: Send an ESPN+ subscription as a gift
Deal: Get ESPN+ bundled with Disney+ and Hulu for just $14.99 per month! Deal applies automatically, just visit and subscribe.
---
Image from: Lucky Tackle Box
For: Every man who wants to practice their reeling skills and catch the big fish in the waters.
Why We Love It: Lucky Tackle Box lets you fish like a pro to catch the biggest fish you could ever imagine with their monthly selection of posh fishing gears that professional anglers use! Get the complete gear for your next fishing adventure and learn more tips and tricks, all in just a box. Each package comes with 5-14 items (depending on your chosen plan) and a monthly magazine full of information about fishing. Items inside the box are baits, terminal tackle, soft plastics, accessories, and extras! So get geared up and reel it in!
Gift It: Send a Lucky Tackle Box as a gift
---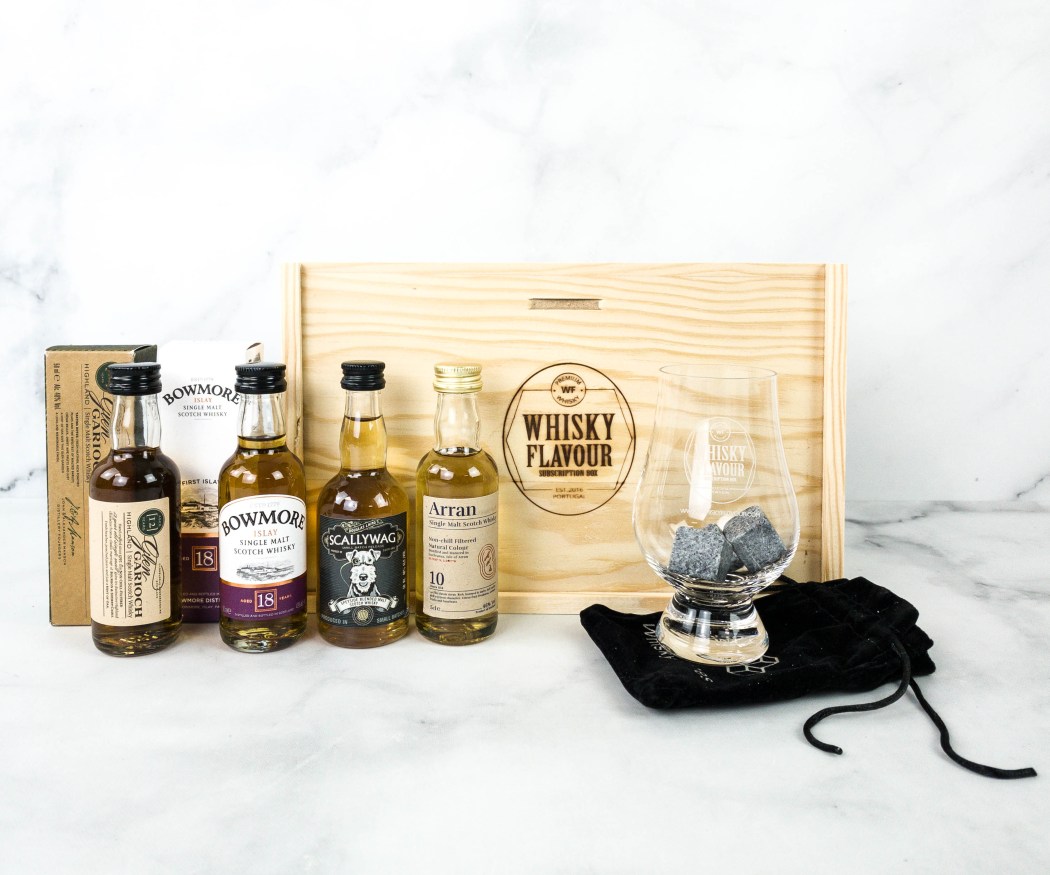 Image from: our review
For: All whiskey lovers who want to discover new tastes!
Why We Love It: The best way to try new flavors from all over the world is by subscribing to WhiskyFlavour. They offer miniature bottles of whisky with a promising taste that any whisky drinker will enjoy. With every box subscribers receive, they'll be introduced to four original branded miniature bottles of whisky. There are also bonus items like a Glencairn glass, whisky stones, or glass stopper inside. These bottles are enclosed in a wooden box to give off a minimalistic and rustic vibe!
Gift It: Send a WhiskyFlavour as a gift here
---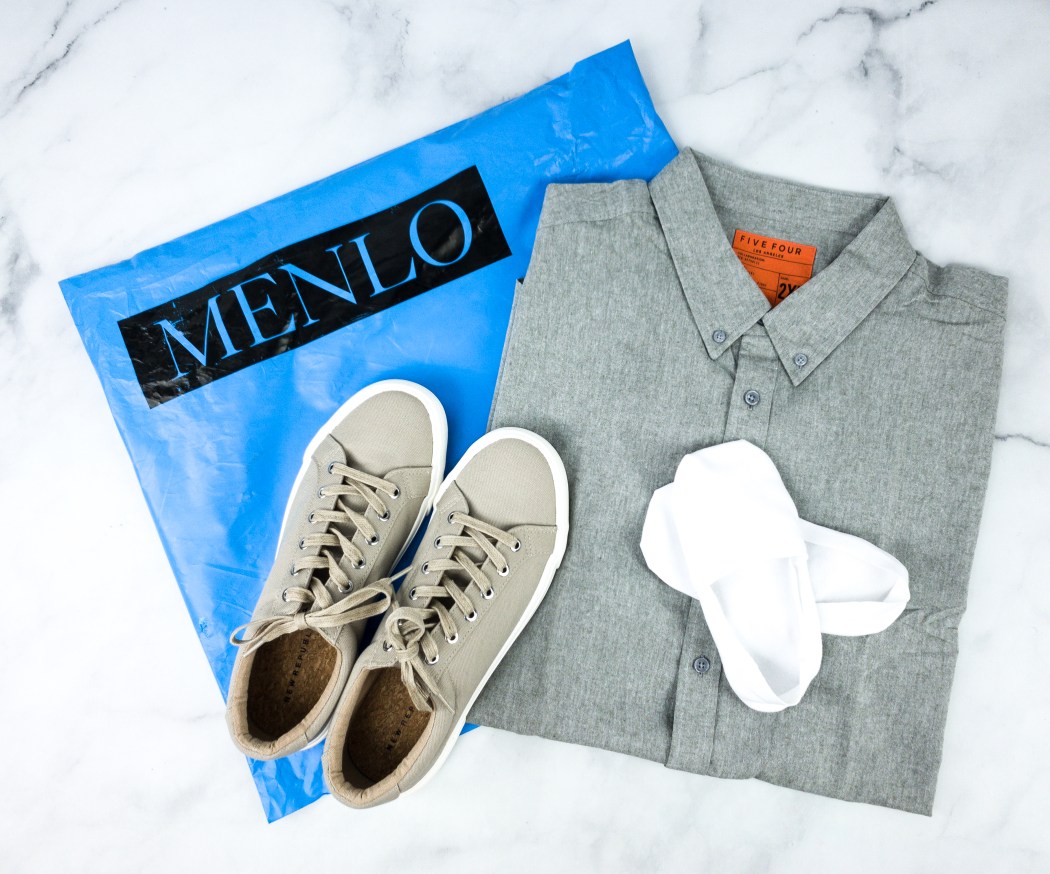 Image from: our review
For: The stylish one who knows exactly what he wants.
Why We Love It: Menlo Club sends 2-3 pieces of curated apparel every month, featuring New Republic footwear, Grand AC athleisure wear, Five Four, and Melrose Place apparel. A style profile needs to be filled upon sign-up, and that's it. It's like having a personal stylist with easy exchanges and 25% off retail! Members also get free shipping on all orders and access to exclusive member-only items.
Gift It: Menlo Club offers gift cards that you can send as a gift
3, 6, and 12-month memberships are available!
Deals:
Get your first package for just $40 – that's $35 off seasonal subscriptions OR $20 off monthly subscriptions! Use coupon code TBMENLO$.
Get your first package for just $59 - that's $16 off on seasonal subscriptions OR $1 off monthly subscriptions! PLUS get a FREE Bonus Package! Use coupon code TBMENLODOUBLE .
---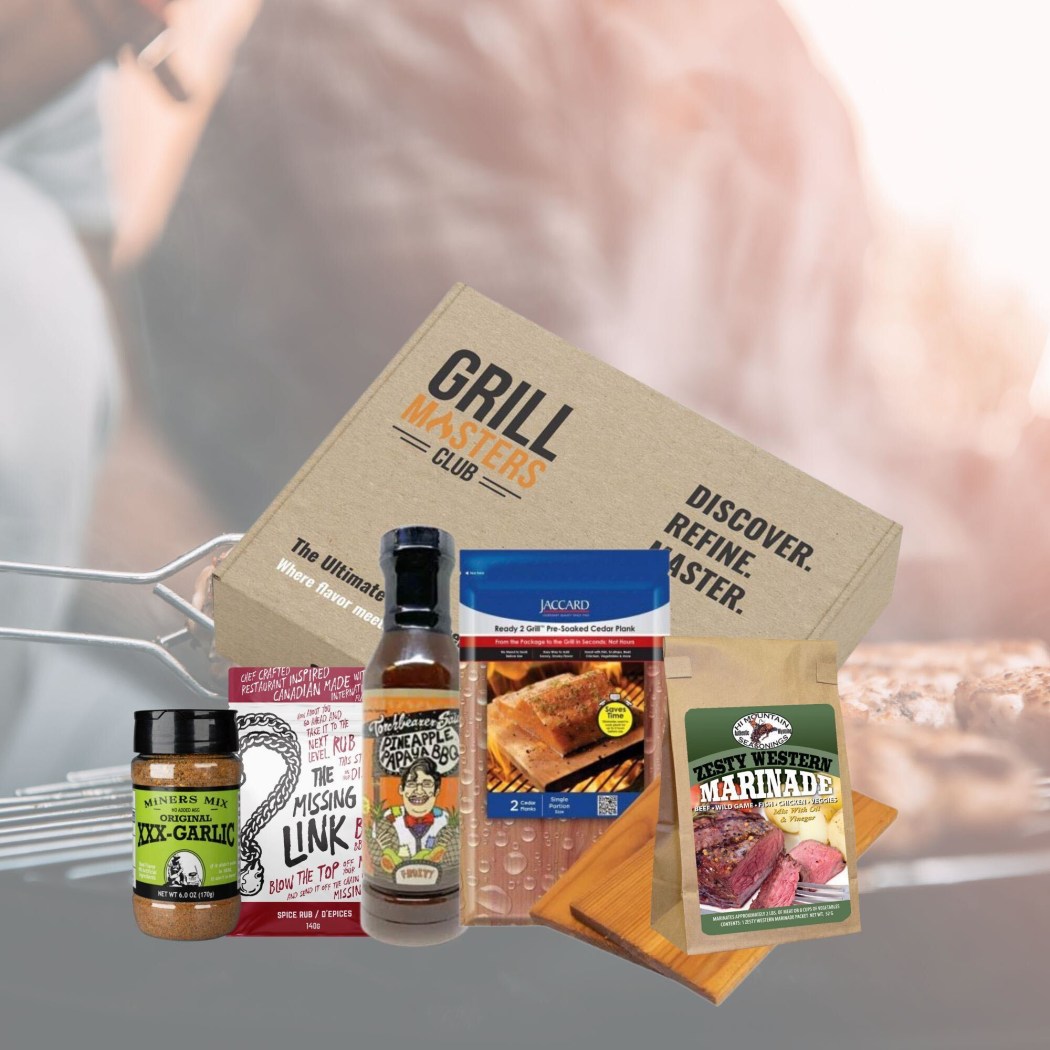 Image from: Grill Masters Club
For: The gentleman who loves smoky surprises.
Why We Love It: Grill Masters Club makes any BBQ night worthwhile. This monthly subscription delivers a range of BBQ supplies so your chosen gift recipient can fire up the grill! From smoky and grilled delights like dry rubs and marinades to sauces and accessories that'll make grilling sessions a breeze, it will surely bring any grilled goodness to the next level. There are even recipes and tips included, all pit master approved! Boxes are uniquely themed for added excitement.
Gift It: Send Grill Masters Club as a gift
Available plans are monthly, 3-month prepay, 6-month prepay, 12-month prepay, and every other month.
Deal: Get 10% off your first box! Use coupon code FIREDUP.
---
Need more subscription box gift ideas? Here's our Holiday Subscription Box Gift Guide!
Say Hello to More Subscription Box Gifts for Men!