Nothing compares to the mesmerizing beauty of fresh blooms! Flowers have the incredible ability to add vibrant colors and joy to any space. They bring about a sense of serenity and happiness when we see them fully bloomed. Moreover, flowers make the perfect gift for our loved ones, whether it's a significant other, family members, or friends, on special occasions like birthdays, anniversaries, or even to celebrate small victories or brighten up any ordinary day!
While shopping for flowers in person can be a delightful experience, we understand that time constraints may make it challenging to visit flower shops. That's where flower delivery services and subscriptions come to the rescue, allowing you to handpick the most beautiful blooms without stepping outside the comfort of your own home.
Show More (10 items)
Imagine having an endless supply of fresh flowers that will continuously brighten your surroundings and uplift your mood. With the best flower delivery services and subscriptions, you can enjoy a refreshing and vibrant view every day!
The Best Delivery Services and Subscription Boxes for Flowers!
Image from: our review
Why We Love It: Refresh and rejuvenate your home with fresh blooms from Enjoy Flowers. It is a farm-to-door flower subscription service that sends you long-lasting and lovely blooms once or twice a month. You can choose from their three different collections: Signature, Farm Fresh, and DIY, where you can also select the size of your bouquet. Receive unique varieties of freshly cut flowers sourced from lush and eco-friendly farms in Colombia to give you flowers at the best prices. With beautiful arrangements and attractive colors, you'll surely brighten your home whatever season it is!
---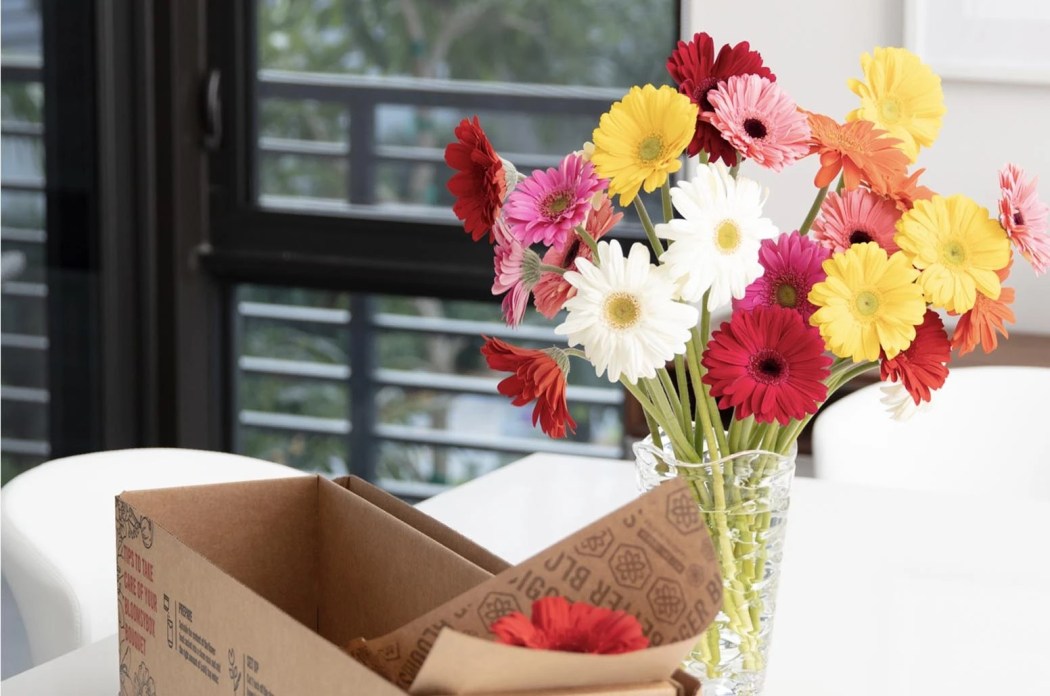 Image from: BloomsyBox
Why We Love It: Looking for the perfect blooms to liven up your space or gift with someone dear to you? BloomsyBox delivers a fresh, handpicked single-variety bouquet every month with no hassle and perfect in its simplicity! The farm-to-table concept is not just about foods, but it's flowers too! Each bouquet is sustainably sourced directly from suppliers around the globe – no middle-man mark-up, and includes only the finest seasonal blooms or traditionally beautiful bouquets along with flower food and an informational postcard! They have monthly, weekly, and unique subscription plans to offer, ranging from 9-32 stems per bouquet, and it comes with free shipping.
---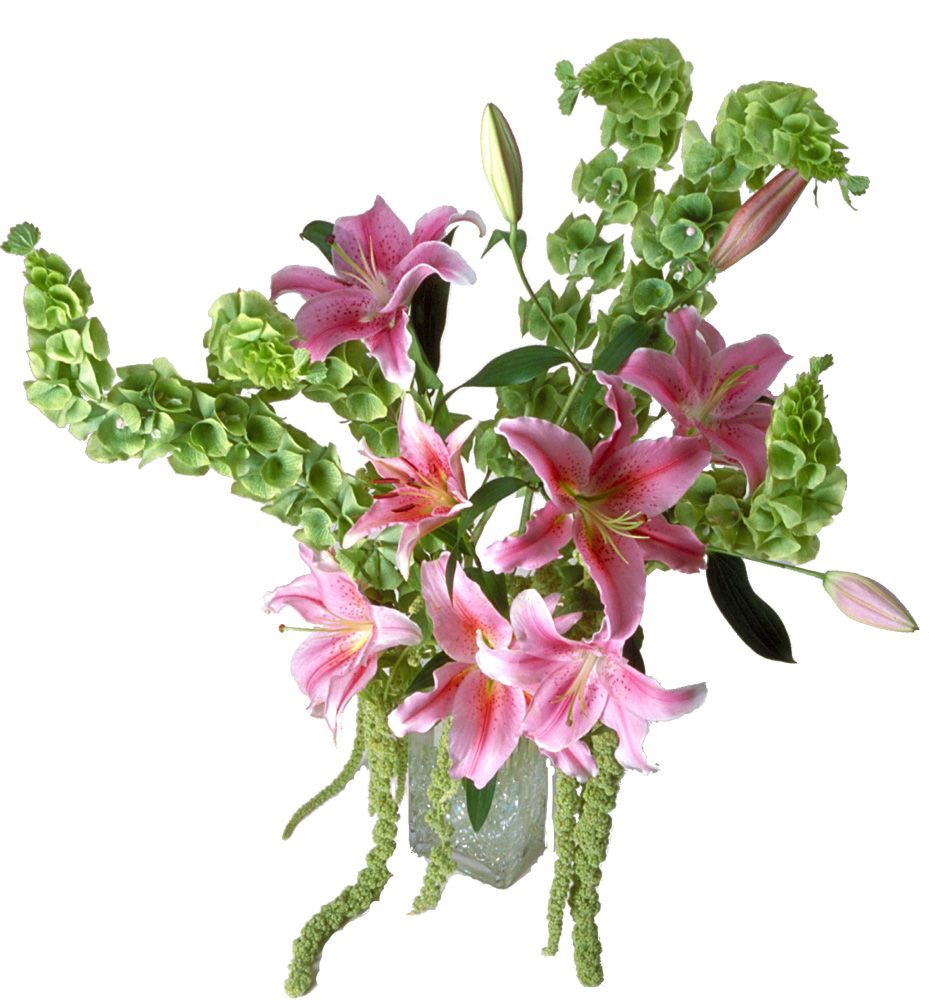 Image from: Flower of the Month Club
Why We Love It: In every Flower of the Month Club subscription, you will receive a professionally designed seasonal bouquet cut just days before it reaches you! Each bouquet they send out includes top-quality seasonal blooms and greens, sourced from where they grow best, then expertly arranged for your eyes to feast! It also comes with floral food to keep your flowers looking fresh as long as possible, plus an informative monthly newsletter where you'll learn about each featured flower's history, where it originated, and how it was grown.
Deals:
Save $25 off a 12 shipment order. Use coupon code SAVE30.
Save $15 off a 6 shipment order. Use coupon code SAVE15.
Save $10 off a 4 shipment order. Use coupon code SAVE10.
---
Image from: Bouqs
Why We Love It: You can get your fresh flowers without leaving your home with The Bouqs! Whether by subscription or one-off orders, you can choose a bouquet filled with lovely flowers grown in South America! Enjoy a variety of seasonal, farm-fresh bouquets that'll sure to cheer up your mood. Customize your plan by selecting what bouquet size you'd like – Original with 10-16 stems, Deluxe with 20-32 stems, and Grand with 30-45 stems, and on what frequency would you like them to be delivered – weekly, bi-weekly, monthly, or bi-monthly. Ordering is simple and hassle-free, and if you like to subscribe, that will knock 20% off your ongoing deliveries.
Deal: Take 15% off your first order! Use coupon code WELCOME15.
---
Image from: Amazing Clubs Flower of the Month Club
Why We Love It: Amazing Clubs Flower of the Month Club will send you a bouquet of freshly cut exotic flowers handpicked by floral experts! Each month, you'll receive a new and different selection of premium, exotic flowers express-shipped from award-winning growers around the world. They are even placed in specialty packaging to ensure freshness and longevity. It's a great gift for oneself or to loved ones! Past high-quality flower selections include Peruvian lilies, rare orchids, birds of paradise, and more.
---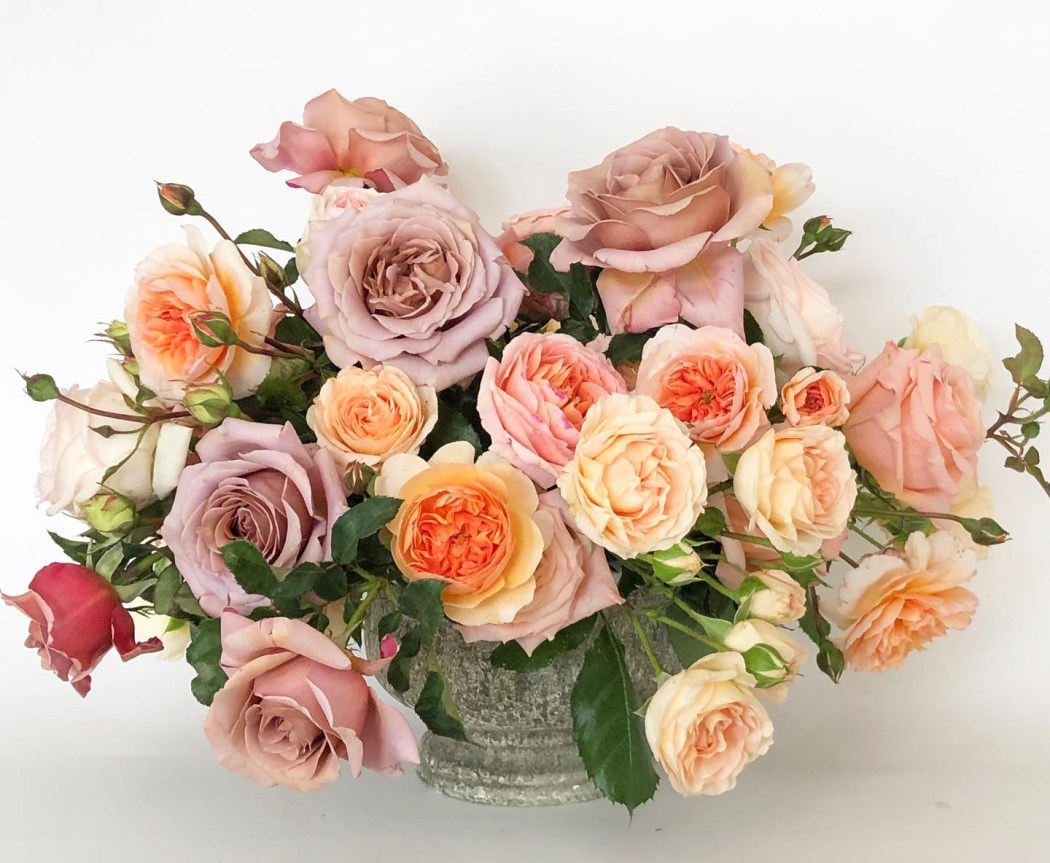 Image from: H.Bloom
Why We Love It: Looking for the best floral arrangements that'll fit your style and space? If so, H.Bloom is the subscription you need! This monthly subscription delivers luxurious blooms you'll fall in love with every week, every other week, or every month. Personalize the plan by choosing what flowers you like for your home – Seasonal with, of course, the freshest and best blooms for the season or Classic Whites with clean, crisp, and classic white blooms. You can even choose the size of your subscription: Signature, Grand, and Luxe. Also, whatever plan you choose, the blooms are arranged beautifully in a clear vase. They have same-day delivery options available nationwide, so you will find the perfect tasteful flowers to celebrate every occasion, even the most unexpected ones!
---
Image from: Farmgirl Flowers
Why We Love It: Farmgirl Flowers delivers beautiful flower arrangements from San Francisco at the best prices, with each bouquet designed by hand and heart. The flowers were sourced from farms that live up to the company's high ethical standards. Some bouquets they send out to subscribers are even wrapped in up-cycled biodegradable coffee bags. Every bouquet contains a fun assortment of the highest quality flowers that'll love by not just your eyes but also your heart!
---
Image from: Flowers for Dreams
Why We Love It: Flowers for Dreams is a subscription that's a lot more than just flowers. Flower lovers can choose from two available options they offer: Artisan subscription, which sends ready-to-vase, seasonally crafted arrangements that are freshly cut and hand-tied, or DIY subscription, which allows you to learn how to arrange bouquets with loose bundles of rotating blooms, plus short instructional videos. You can even choose your size (small, medium, large) and set the delivery frequency (weekly, bi-weekly, monthly). First bouquet shipments from any of the two guarantee you a tote bag, floral pruners, and a branded mason jar to arrange your flowers in! And also, every bouquet you purchase benefits an amazing local charity. Flowers are truly the perfect gift for someone special to brighten up their day.
---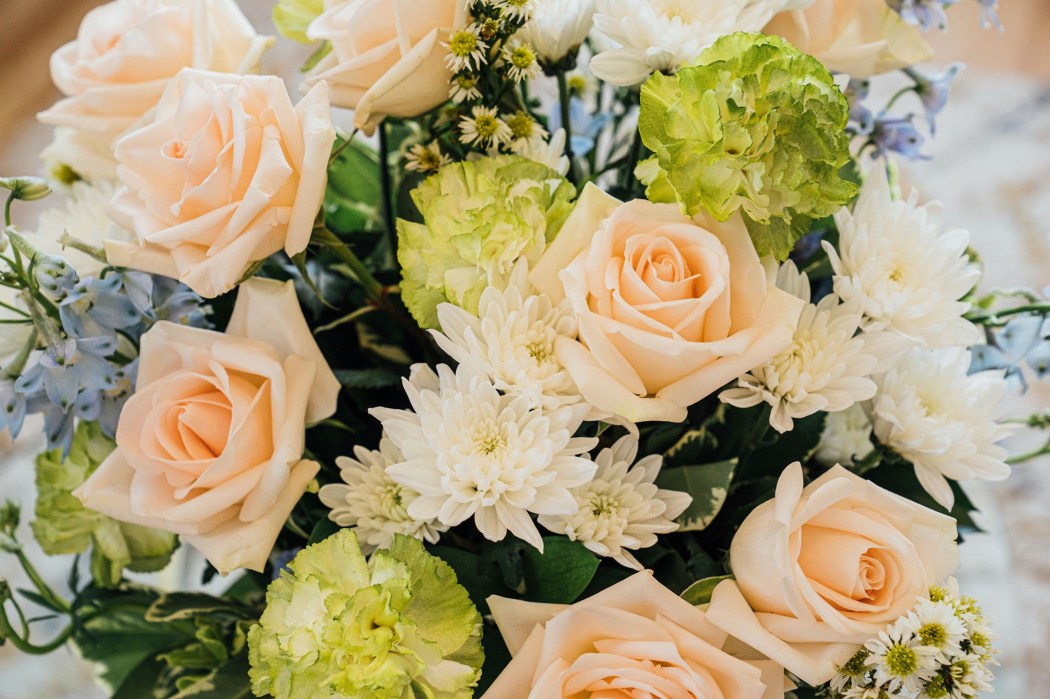 Image from: 1-800-Flowers.com
Why We Love It: This sounds like the number you'll need to call when you need fresh flowers. 1-800-Flowers.com has grown to be an innovative gifting leader today. Whether you need fresh flowers to design the table for family dinners or as a gift to someone celebrating, this subscription is full of fresh, beautiful arrangements that'll sure to bring smiles to anyone's faces. Choose from the three plans they have – Rose, Mixed or Seasonal in small, medium, large, extra-large, deluxe, and premium sizes. Fresh blooms are then delivered straight to your door, hand-selected, and arranged in a glass vase by expert florists. You can even set your own preferred delivery schedule for regular shipments of the best bouquets that are truly a feast for the eyes.
---
Image from: UrbanStems
Why We Love It: UrbanStems is a modern floral and gifting company that is for thoughtful people. You can gift expressive bouquets and plants, as well as reason-specific gifts so that your loved ones who live from afar will feel your love and care, on repeat! All you have to do is choose a plan and leave it up to them. Classic comes with a selection of timeless blooms fit for any occasion, Seasonal with a handpicked variety of beautiful and seasonal blooms, and Luxe with the finest flowers for a modern and elegant display every single time. All first delivery comes with a glass vase you can use to put in your lovely flowers. Shipping is free, and subscribers can save 10-25% with every delivery, depending on their chosen plan.
---
Image from: ProFlowers
Why We Love It: ProFlowers offers expertly designed bouquets fresh from their fields! On special days or any day, they have the perfect bouquets that will surely put a smile on the receiver's face. They've partnered with local florists to provide you with fresh arrangements to love at low prices while supporting local businesses to flourish. Not only can you save time looking for the perfect gift, but you'll also save bucks. Through this flower subscription service, you can send a bunch of happiness and love with their wide variety of colorful and beautiful bouquets!
---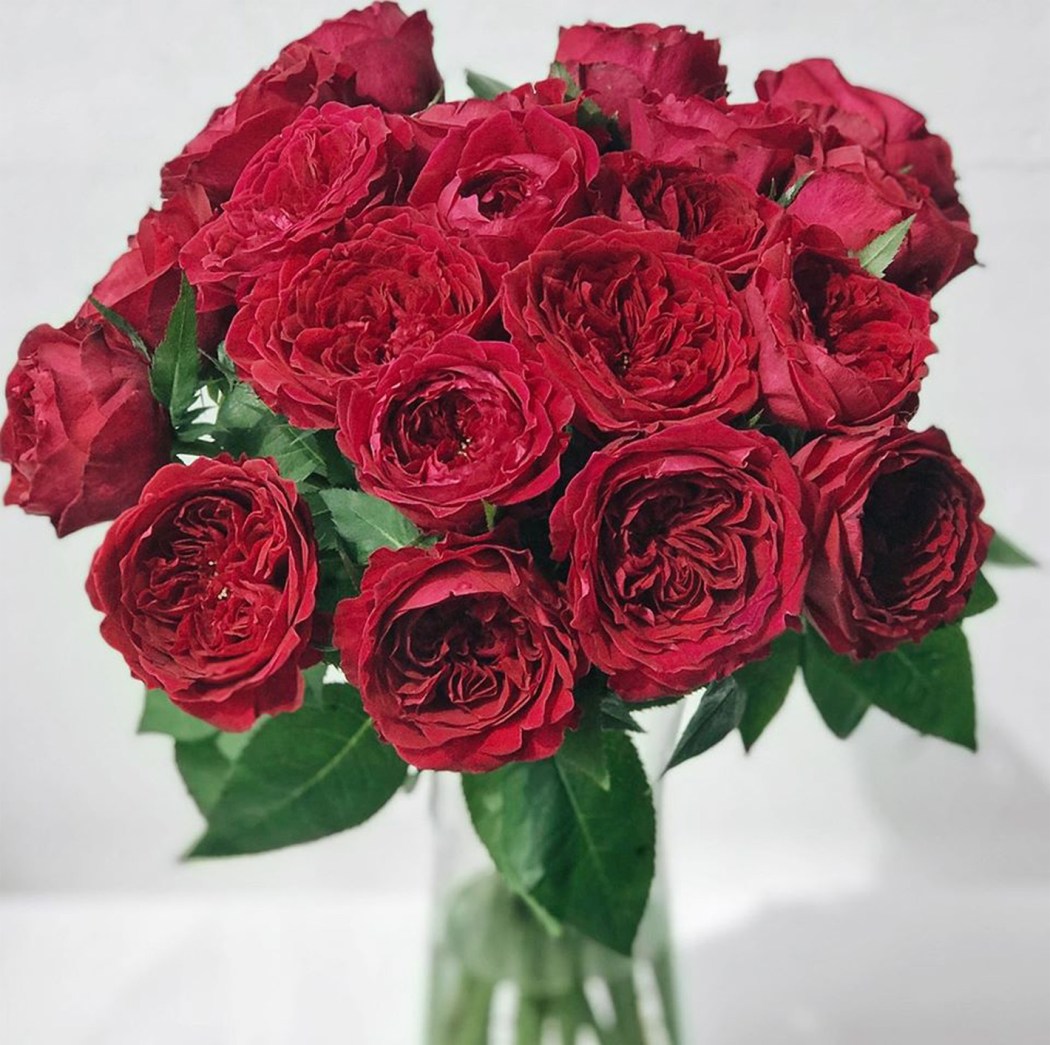 Image from: Rose Farmers
Why We Love It: With Rose Farmers, you'll receive high-quality and beautiful roses all year round! Roses are definitely the ideal and sweetest blooms that you can gift for any occasion. Their collection is curated alongside the world's most renowned rose farmers and includes unique and beautiful roses that won't be found anywhere else in the world. Choose if you want the Nice plan (24 roses) or the Wow plan (48 roses), then leave everything up to them. Rose colors vary month to month, providing you with the latest ones to admire! What's left to do is receive monthly shipments of the beautiful roses to keep you and your home blooming with fresh roses there is.
---
Image from: Fruit Bouquets
Why We Love It: Send love to a family or a friend with a beautiful bouquet they can admire and chew! With Fruit Bouquets, you get to enjoy the feeling of sending a beautiful arrangement consisting of fresh fruits or chocolate-dipped fruits that they can eat later on! Whether it's a birthday, graduation, mother's day, get well soon, anniversary, Valentine's day, or just because, this makes the perfect gift to give! Each fruit arrangement is handled and hand-crafted with 100% utmost care to bring smiles to faces and bring food for the belly. Not only did you fill their hearts with love, but you also fill their tummies as well!
---
Image from: unwilted
Why We Love It: Looking for options to display beautiful flower arrangements without wilting? Well then, unwilted has some great bouquets that will never wilt! Specializing in the art of botanical paper arrangement, every petal and leaf is meticulously and creatively hand-cut from Italian crepe paper, painted, shaped, then constructed for a more realistic finish that'll truly resemble flowers! Always in blooms, never wilted – that's what this delivery service is all about! It's an art to display or gift away to loved ones.
---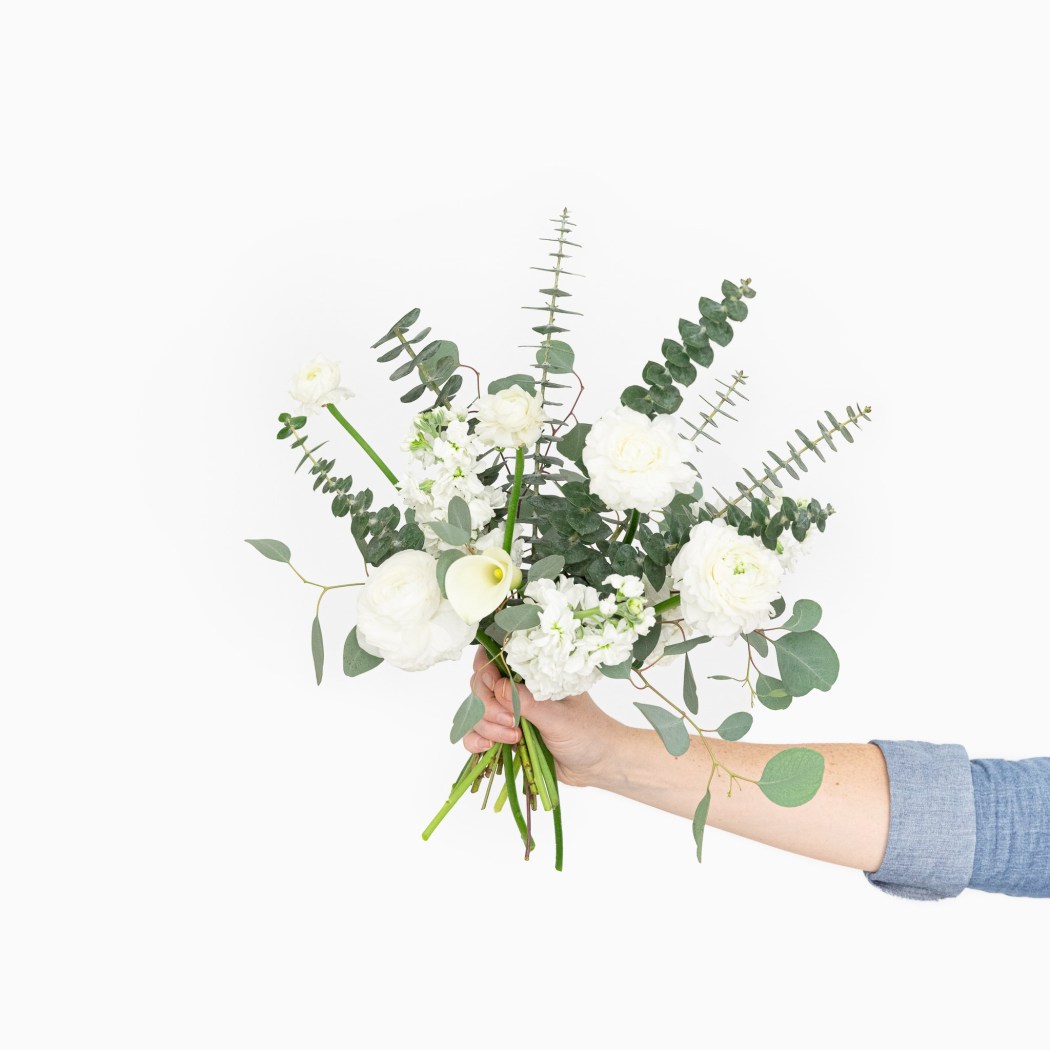 Image from: petalled.
Why We Love It: pettaled. is a flower subscription that allows anyone to be the florist they want to be. They send out the freshest blooms and everything you need right at your doorstep for you to create elegant and stunning arrangements all by yourself. There are three subscription arrangements to choose from: Petite, easy DIY arrangement with 15 stems you can finish in 25 minutes; Mezza, an easy-moderate DIY arrangement with 25 stems you can finish in 35 minutes; and Grande, moderate difficulty, with 35 stems that you can finish in 45 minutes. Boxes are filled with stems and greens, labels for your vase, a ruler, and the step-by-step instructions to get you started arranging, delivered at your convenience!
---
Image from: Send Smiles
Send Smiles takes the stress out of gift-giving. You can order a beautiful flower arrangement for delivery today or schedule their delivery for a future date, so you'll never miss an important occasion again. It's perfect for those who like to plan ahead, as customers can schedule multiple deliveries as soon as tomorrow. With Send Smiles, you can plan for birthdays, anniversaries, holidays, Mother's Day, and more with ease. Artisan florists carefully craft each arrangement with farm-fresh flowers to ensure that the quality is second to none. Flowers are always fresh, and the company prides itself on offering the best quality arrangements possible.
---
And that's our list of the best flower subscription boxes and delivery services!
There's more subscriptions to discover from our list of all the best subscription boxes in every category!