Trekking to the highest (or even lowest) peaks requires the skills and proper equipment as well. And one easy way to get just the right products to pack for your backpacking and hitchhiking adventures is through subscription boxes. They'll supply you with high-quality essentials and hiking-specific items to make your climb worry-free!
From hydration supply to nutritious hiking snacks, first aid kits to hiking tools and gear, these hiking subscription boxes will surely make your exploration of the mountains a breeze. Bid goodbye to searching the stores to find the right products to use and say hello to convenient shopping, all in the comforts of your home. Lead your outdoor lifestyle prepared, and most importantly, fun!
Reconnect with nature and preparedly ascend to the highest mountain you could ever imagine with the best subscription boxes for hiking! These will make it easy for you to trek, so pack everything you need to reach the summit and feel accomplished.
The Best Hiking Subscription Boxes to Fuel Up Your Adventures!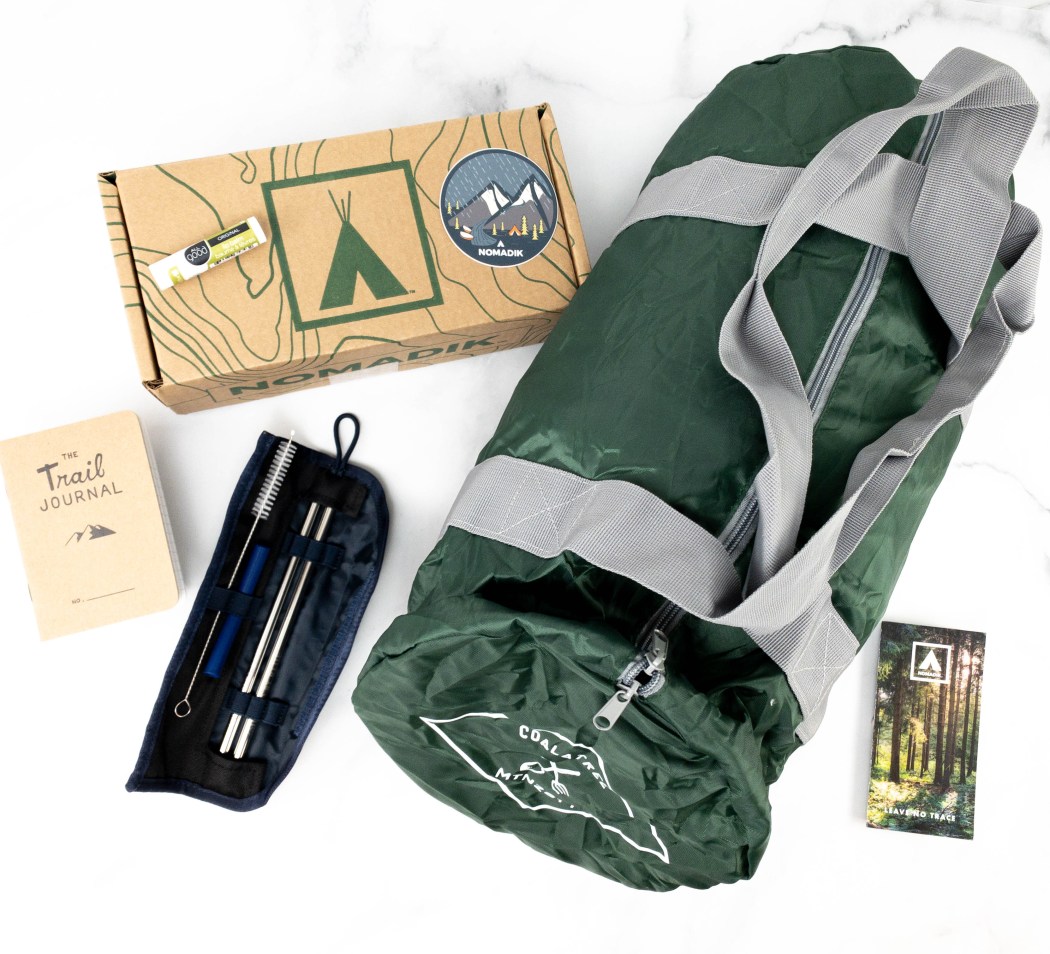 Image from: our review
Why We Love It: Encouraging you to live your best life outdoors and on top of mountains, Nomadik sends high-end and functional gears with a "stamp of approval" from world-class adventurers. They put the spotlight on multifunctional tools, some of which are also new technology integrated. Each box includes 1 main product, 1-3 smaller products, and 1-2 educational/inspiration items that are pulled together into an exciting theme! Along with the items in your box comes a monthly outdoor challenge that matches the theme. Some of the premium brands they've worked with are HydraPak, Igloo, Parks Project, and more! As a member, you'll gain access to discounts for top-notch brands.
Price: Get a monthly outdoor-themed box for $32.95. Save more on longer plans!
Deal: Get $5 off on your first box! Use coupon code HELLO5OFF.
---
Image from: Backcountry Fuel Box
Why We Love It: Getting hyped wandering and exploring the outdoors and the highest of mountains need extra energy, and Backcountry Fuel Box is just what you need. This monthly subscription offers tasty snacks, meals, and everything in between to fuel your wildest adventures. Each box contains an assortment of 8-12 high-calorie, high-energy, but lightweight products you can enjoy munching when you're out hiking and reaching the peaks. Such products include snack bars, protein sticks and alike, mixed nuts, freeze-dried meals, and more. Not only will you be able to discover new products, but you'll also fill your stomach with delectable treats to keep you energized outside!
Price: Delivers monthly for $33.30
Deal: Get 10% off your first order! Use coupon code NATION10.
---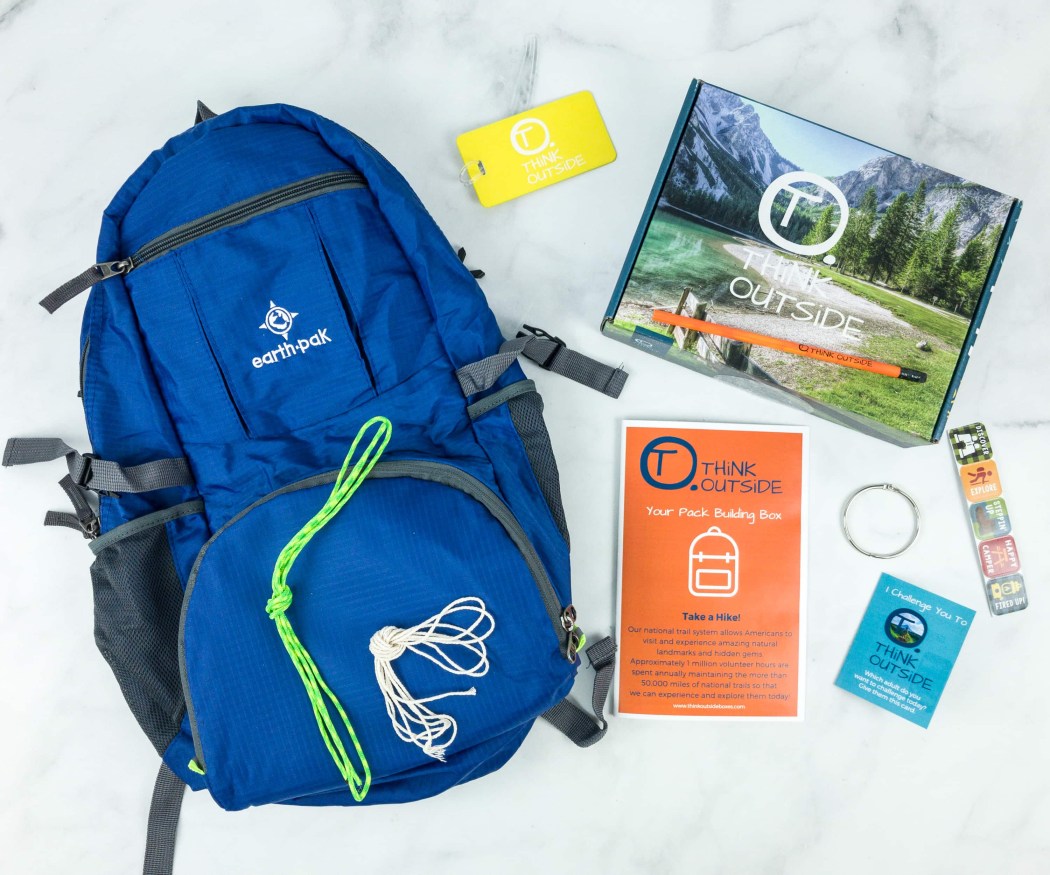 Image from: our review
Why We Love It: Let your kids explore the great outdoors and sharpen their instincts for survival with THiNK OUTSiDE BOXES. It is a monthly subscription service designed as a year-long program for children ages 7+ to get them away from their mobile phones and reconnect with nature. Each box includes 3-5 quality outdoor gears, water-resistant resource cards, a 24+ page educational booklet, hands-on activities, and challenges to do as a family. You'll be given the chance to bond with your kids as it may require parental guidance and participation. Over the course of a year, your young adventurer will receive outdoor essentials to build out their survival pack. Subscription starts with an initiation box followed by 12 different monthly themes such as stargazing, shelter building, navigations, and more!
Price: Subscription costs $44.95 per month.
Deal: Get $10 off on any subscription order! Use coupon code HELLO10.
---
Image from: our review
Why We Love It: SCOUTbox gets you ready for what the great outdoors will bring. It is a monthly subscription that's specifically designed for scouts by scouts. Anyone who loves exploring the outdoors or even the mountains up high will fill their heart's content once they unbox one every month! Each box includes quality outdoor gear, accessories, educational materials, swag, and other exciting stuff that are worth more than what you've paid for. Items vary each month to make you feel excited to go out there and create wonderful experiences!
Price: Mailed monthly for $38. Subscribe to their 3 months or 6 months subscription to save more!
Deal: Get $5 off on your first box! Use coupon code SCOUTCJ5.
---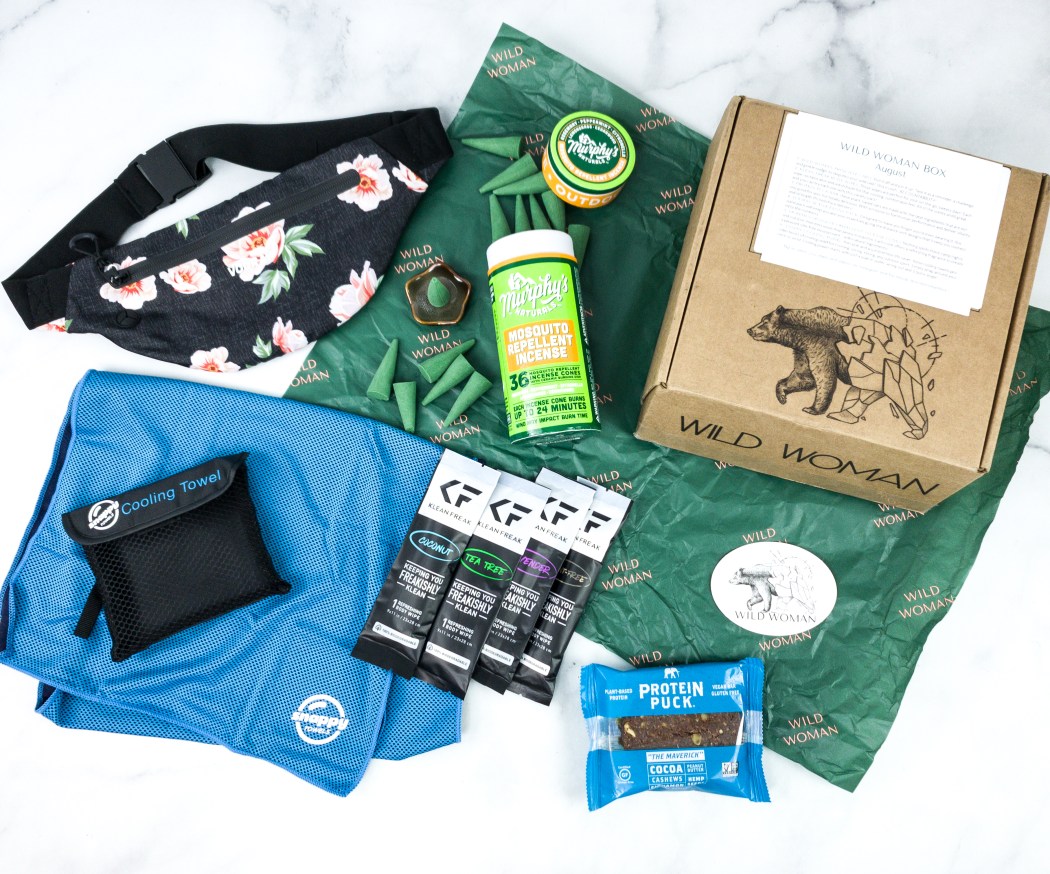 Image from: our review
Why We Love It: Wild Woman Box provides the best support for active women as they explore the outdoors. Each month, they'll send a box filled to the brim with practical and useful goodies to get you prepared and stay inspired for your day-to-day journey. It contains 4-8 high-quality gear, snacks, and natural body products to take care of your active body, along with inspirational items and handcrafted Wild Woman exclusives. Lay your hand on the box and fuel the adventurous spirit inside you!
Price: Monthly subscription costs $37.95.
Deal: Get 10% off your first box! Use coupon code hello.
---
And that's our list of the best hiking subscription boxes! Have you decided on which one to get for your next hiking adventure? Let us know in the comments!
Navigate your way through our list of all the best subscription boxes in every category!
Say Hello to More Outdoor Subscriptions!