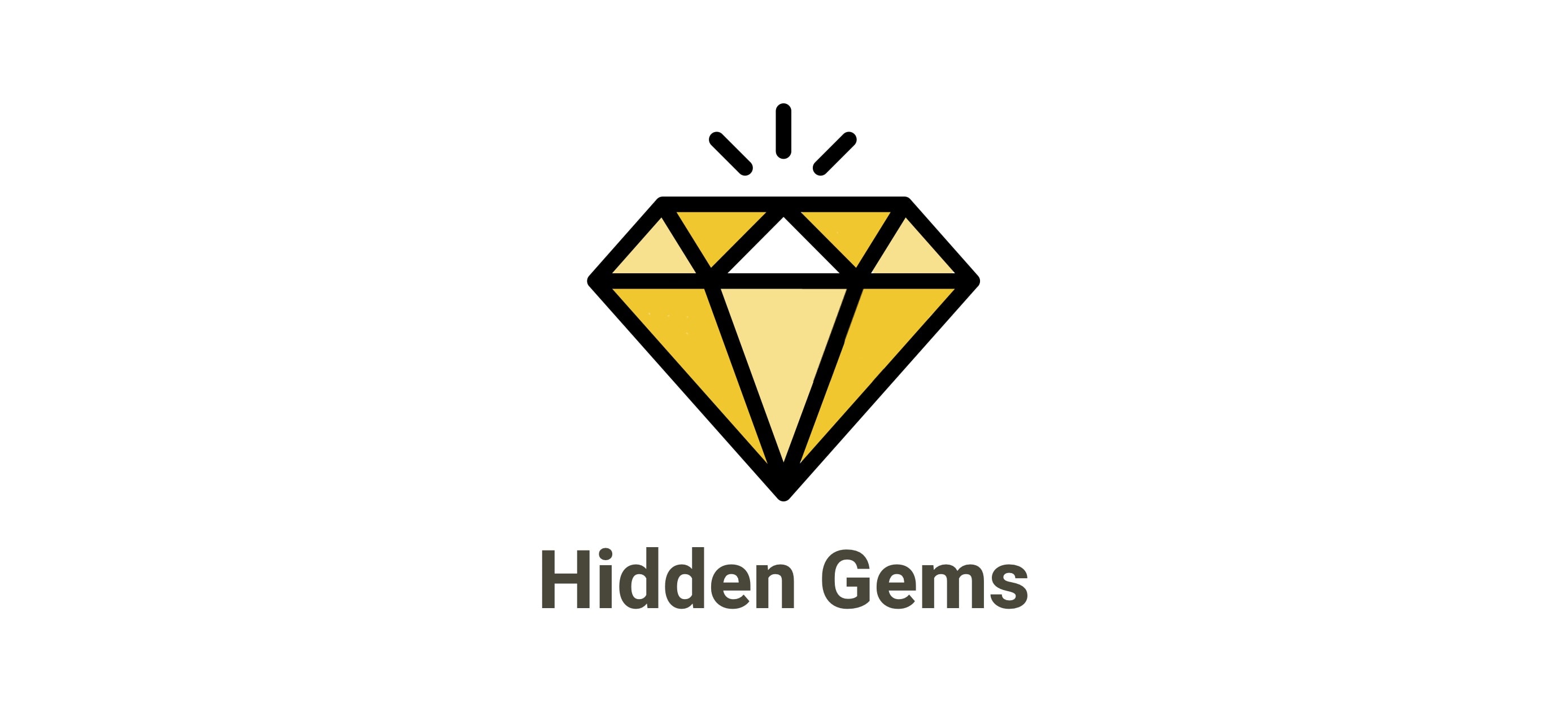 Hidden gem subscription boxes are those amazing boxes you didn't know you needed! Not many people may know about them, but they are commendable for the value, useful content, and convenience they bring – making them always worth the wait!
We asked our readers to pick the best hidden gem subscriptions for 2020! Check the list and see if there's one that will also appeal to you!
Our Readers Choice For Best Hidden Gem Subscription Boxes!
My son gets a box every month and he loves all the Lego surprises, it's really good value for money and good communication. – Philippa

Such a thoughtful well designed selection each month, my nephew can't wait for his box to arrive, & each month is a different theme – Rach W
What you get: From Babacorn-Bricks Box, kids get 5 LEGO Minifigures in their Minifigure surprise and at least 5 other items which may include LEGO construction sets, polybags, and brick-themed/inspired stationery, gifts, accessories, stickers, sweet treats, toys, handmade goodies, and many more! Plus on your kid's birthday month, they get to receive a card and a gift in their box!
Price: Boxes start at about US$22.75 (£17.95 UK) per month, postage is £3.95 UK; £15.95 Worldwide.
---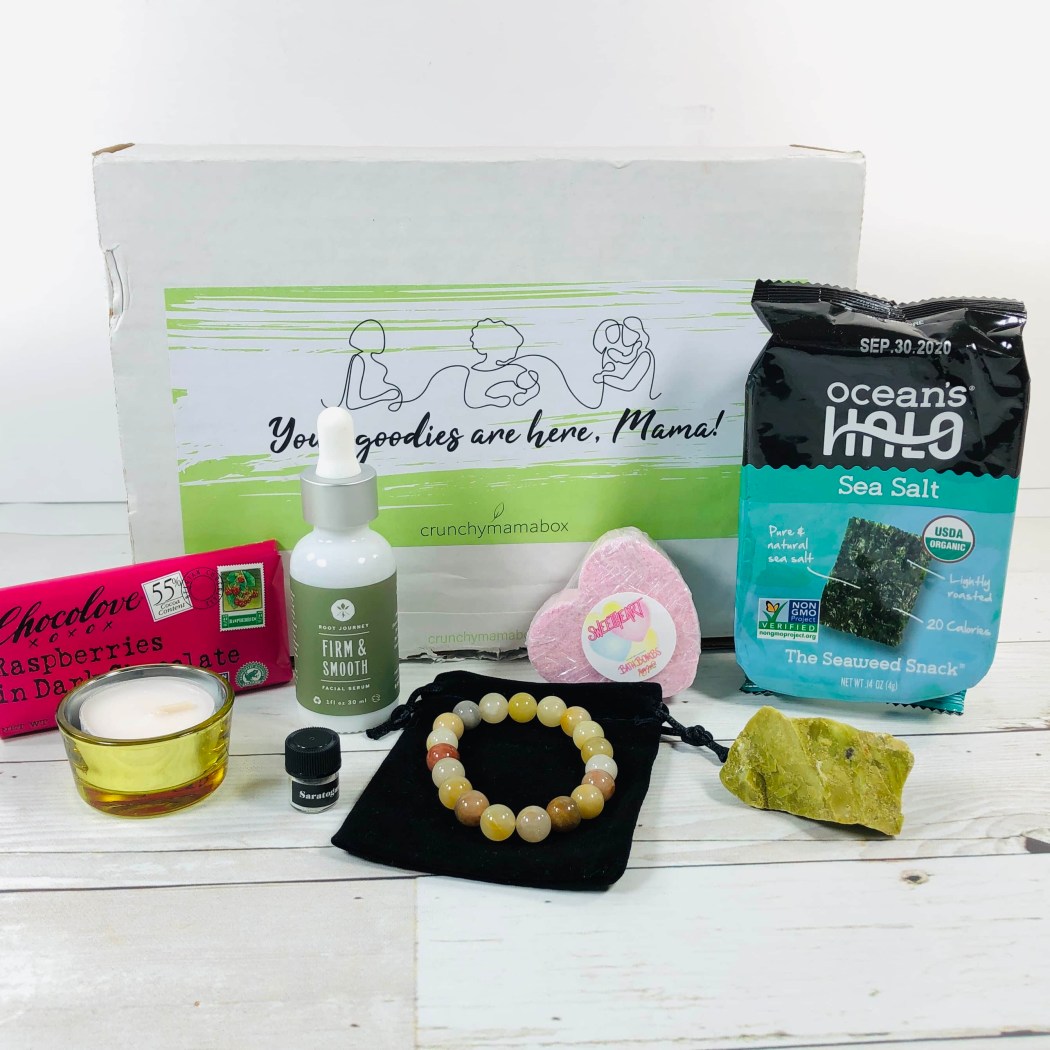 What you get: If you want to get natural and eco-friendly products for the mind, body, and soul, you should probably get the Crunchy Mama Box! Each month, you will receive items that relate to self-care, support, beauty, education, wellness, reusability, and sustainability. Get 5 to 8 full-sized and high-quality products curated by a certified holistic health and wellness coach.
Check out the Crunchy Mama Box reviews page and learn more about this great subscription!
Price: You can get the box for $39.99 per month, plus free shipping within the US.
---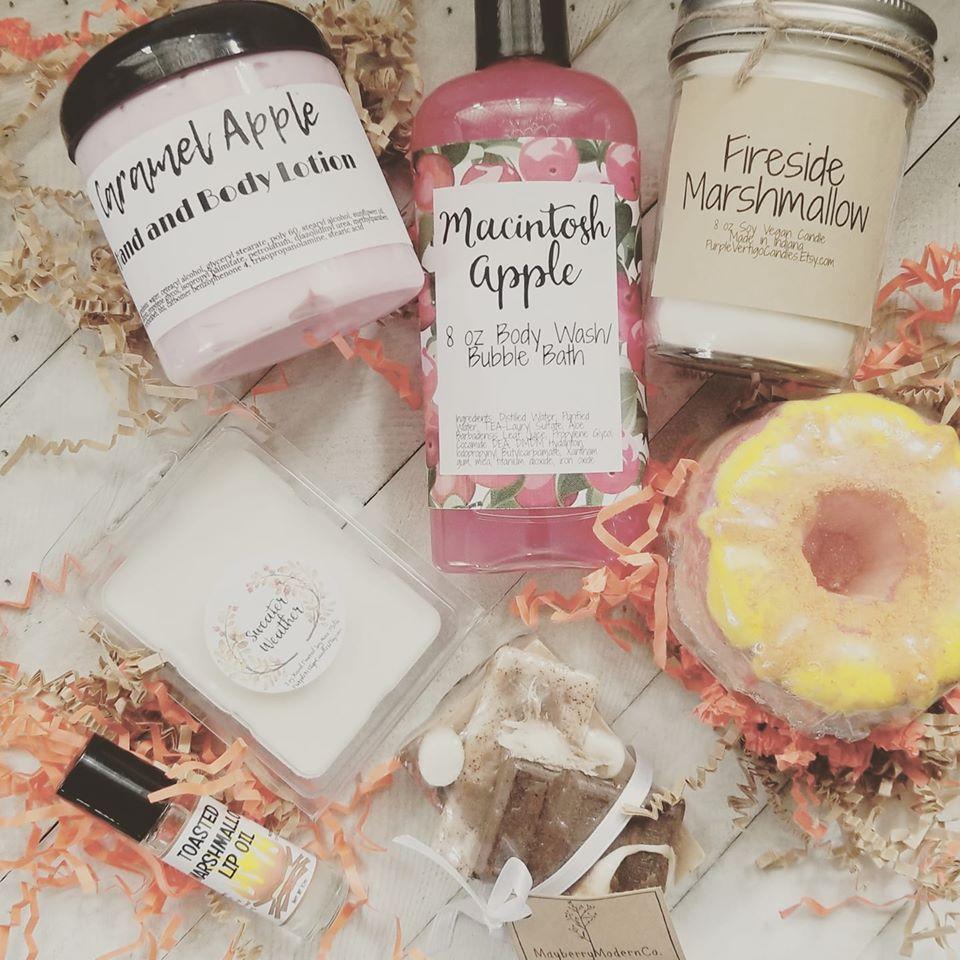 What you get: Fire and Nice sends monthly boxes filled with handcrafted items meant for fun and relaxation. Expect scented candles, self-care products, soaps, bath bombs, and other relaxing products in every package! If you love scented goodies, this subscription is for you. Even their packaging is beautiful and every box features a new theme!
Bath & Body Subscription Boxes
Price: Boxes start at $14 per month.
---
I have both Junk journal in a box an Mixed Media Box. I was pleasantly surprised what a great subscription it is. It brings everything you need and extra. Is beautiful. A lot of detail. – Mari

Dannagirl's Designs boxes are 100 percent ready to actually complete a project! A cute project! From ink to ribbons to paper you can start paper crafting immediately! Such an amazing variety! And excellent name bran quality! – Susand

I LOVE this mixed media crafting subscription box. I can't believe the quality and number of products you receive for the price. Beautifully curated and always includes name brand products that are popular in the industry. Great way to dip your toes into a new craft without breaking the bank to buy everything you would want to get started. – Debi
What you get: Everything you'd need to start your own junk journal or scrapbook — inks, stamps, embellishments, specialty paper, and a whole lot more! Dannagirl's Designs currently offers several subscriptions for different kinds of crafters: Mixed Media Box, Junk Journal in a Box, and Scrapbook in a Box. They also have new themes and a new color palette every month, giving you something to look forward to every month and to keep your creative juices flowing!
Price: Boxes start at $30 per month.
Deal: Save 20% on your first month! Use coupon code 20OFF .
---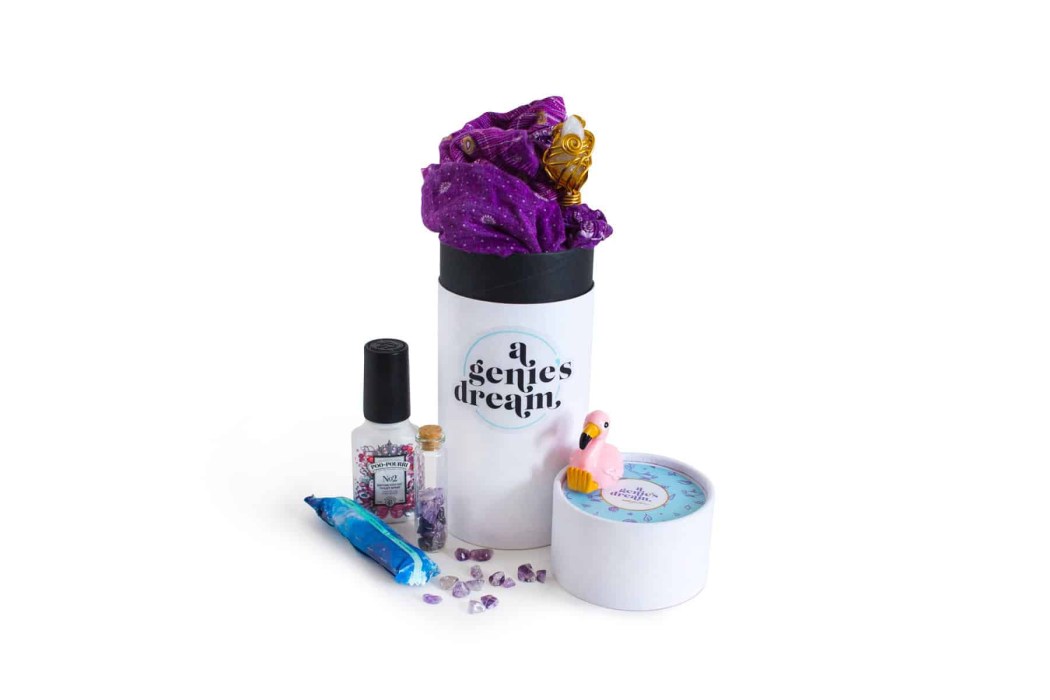 What you get: A Genie's Dream is a subscription intended to inspire young women! Instead of a box, they send a tube filled with 4-6 items, which may include healing crystals and spiritual items, as well as organic tampons, soaps, essential oils, and local teas.
Faith, Religious, and Spiritual Subscription Boxes
Price: Boxes start at $30 per month.
---
Varied, great instructions, pack a lot in with little extras – Lucy H

I love learning new crafts each month! The box is fun and the instructions are clear, it's a great way to unwind and clear some head space. I love the surprise each month of not know what will be in the box. As well as teaching me new crafts each month, it helps me build up my craft tools so I can do future crafts on my own – Helen
What you get: Each month, Makerly Crafts sends DIY kits that focus on fun contemporary ideas by certain artists and designers. The box contains everything that you'll need to do the craft, from patterns, tools, and instructions to complete the surprise craft for the month!
Price: The box costs $20 per month, and ships from the UK.
---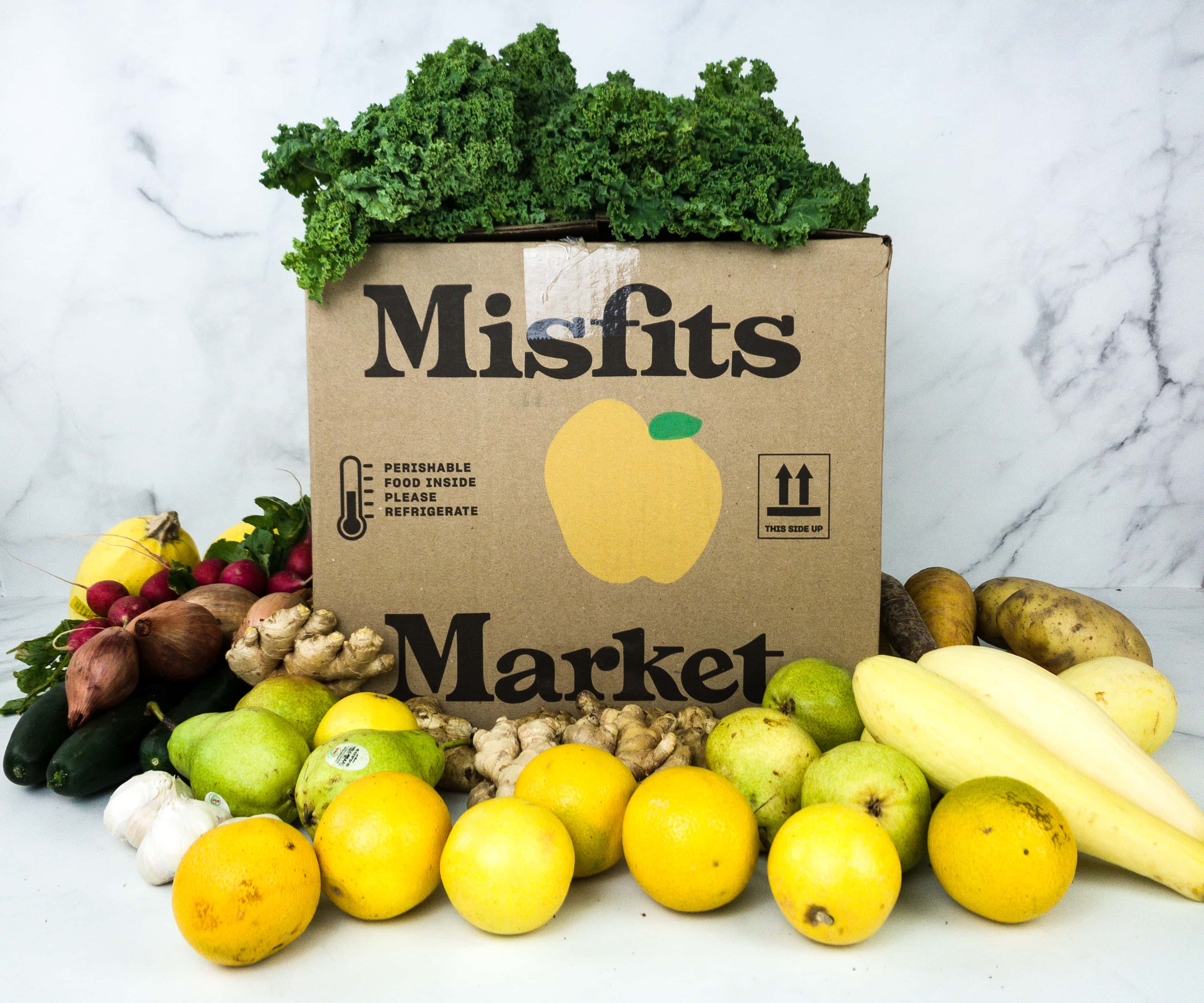 What you get: Misfits Market sends "misfit" fruits and vegetables, or those produce that look weird but are definitely ideal for consumption. They source these from organic farms and offer to subscribers for a much lower price than grocery stores. They currently have two offerings: Mischief Box which is good for 1-2 people and Madness Box which is good for 3-5. Everything is organic is non-GMO!
Price: Mischief Box is $22 per box and Madness Box is $35 per box.
Deal: Get 25% off your first order! Use coupon code COOKWME-ZD6KQM.
---
Luxurious body care with a focus on body, mind, and spirit. Plus it's all-natural! – Debbie
What you get: Shipping four times a year, every Merkaela box promotes a holistic approach to a clear mind, body, and spirit. They focus on natural bath, beauty, and meditation, with most of the featured products made in-house. They currently offer an Essentials Box with 3-5 items and Deluxe Box with 6-9 items. If you're a vegan, no worries because they offer a vegan option as well.
Check out Merkaela Reviews to know more!
Price: The Essential Box starts at $39 quarterly and The Deluxe Box starts at $72.
Deals:
---
What you get: The Habitation box is a monthly subscription box by interior designers that will help transform your house into a splendid home. Each month, they will send several hand-selected items to modernize your home, as the box places a high value on artisanal products focusing on the ethical resourcing of each product that is featured. They also source only high-quality materials. Most of their products also focus on neutral colors and items that provide functional value, but still, aesthetically pleasing.
Price: You can subscribe for $60 per month, but you can save as much as $30 if you go for a quarterly ($175), semi-annual ($350), or annual ($690) subscription.
Deal: Get 10% off your first box! Use coupon code hello10.
---
What you get: If you're taking care of adorable pug/s, you can subscribe to Pug Box and get fun toys and delicious treats for your pup/s, and get yourself a cool pug-themed item each month! The regular Pug box will contain 4 to 6 items, while the Premium box contains 5 to 7 items.
Check out the Pug Box reviews page for more!
Price: You can get the regular Pug Box for $27.50 each month, and you can also get the Premium Pug Box for $36.50.
Deal: Get $5 off on your first box! Use coupon code HELLO5.
---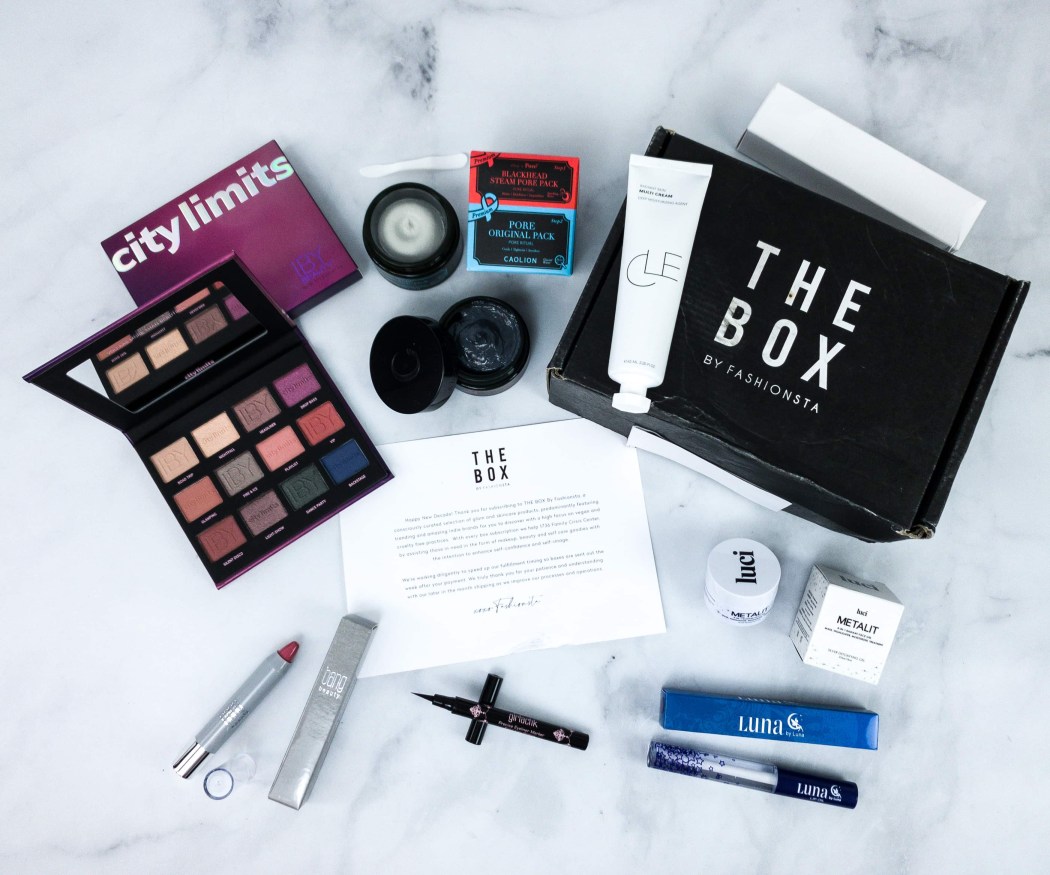 What you get: The BOX by Fashionsta is a monthly subscription that features a top-rated selection of the latest beauty trends. Each month, receive a box filled with 5-7 full-sized products handpicked by style influencers, makeup gurus, and TV personalities. They also donate products items to 1736 Family Crisis Center, a nonprofit organization serving community members in the greater Los Angeles area with the aim of helping them escape the worst possible conditions of poverty, homelessness, and violence.
See the reviews for The BOX by Fashionista and find out more!
Price: The subscription costs $24.99 per month.
---
4 cards + 4 stamps + free shipping Guilt trip your children into writing home from college. ? -Chris
What you get: Lost Art Stationery will help you with sending greeting cards for the special people in your life. Every month, you will get 4 cards and 4 stamps to help you send a special note, greeting, or appreciation to a family member or friend! We all know how personalized cards have that amazing impact on the receiver.
Paper & Stationery Subscription Boxes
Price: Get the monthly subscription for $20 each month.
---
Such a wide variety of items, all fun, funny, and cute! This box is PERFECT for moms at any stage of mom life! They support mental illness and post partum depression. They have truly helped me out of my slump! The box is so pretty, and everything inside is perfect! I use everything from my boxes. Everything….! -couponlady
What you get: The Boxy Momma is a monthly themed box specially made for mommas out there, and they will get fun self-care items that may be a little sassy but will definitely lift their spirits up! They can choose from 2 boxes: The Momma Box which includes 5 to 7 full-sized items, while the Momma Mailer includes 2 to 4 items from the Momma Box. Items may include stationery, home decor, jewelry, bath/beauty products, sweet treats, and more!
Check out The Boxy Momma Company reviews page for more information!
Price: You can get the Momma Box for $39.99 per month, while the Momma Mailer costs $19.99 per month.
Deal: Save 10% on your first box! Use coupon code HIMOMMA .
---
High quality lashes that I can add to my makeup routine. Most months have included a face mask/ sheet mask to add to my skincare routine. Along with lashes you get other Sample size beauty surprises. – Coco

Great intro lashes. Takes the guess work out of which pair to try for beginners. – Camille

Super affordable and she puts a cute gift in there every month – No
What you get: The perfect subscription for lash lovers! iLashFix sends out up to 6 mink lashes every month plus 1-2 bonus items like lash accessories or beauty samples. Each lash can last you up to 20 uses as long as you take care of it properly. Plus, they randomly select one person each month to get a full-sized surprise!
Price: Subscriptions start at $15 per month.
Deal: Get 15% off your first order! Use coupon code HELLO15.
---
What you get: Who Gives a Crap is a toilet paper subscription that uses 50% of its profits to build toilets and improve sanitation in the developing world. You can easily help people in need just by availing this toilet paper, and they're good for you too! They are B Corp™ certified for the highest standards of social and environmental impact, and they don't use any ink, dyes, or scents on their products.
Check out similar subscriptions by visiting our Fitness and Health Subscription Boxes page!
Price: The subscription is $52 every other month.
---
Their undies are the BEST -Emily
What you get: MeUndies is a monthly subscription underwear service for men and women that provides the most fun and comfy modal underwear. The undies are all super-soft, made of high-quality materials and super comfy! For men, you can choose from the following styles: boxer briefs, boxer briefs with fly, trunks, boxers, briefs, and even opt for undie packs! They also offer shirts and socks!
Want to know more? Check out our MeUndies reviews!
Price: Prices for men subscription boxes start at $16 per month.
Deal: Save 15% on your first order! Use coupon code MEFAM15.
---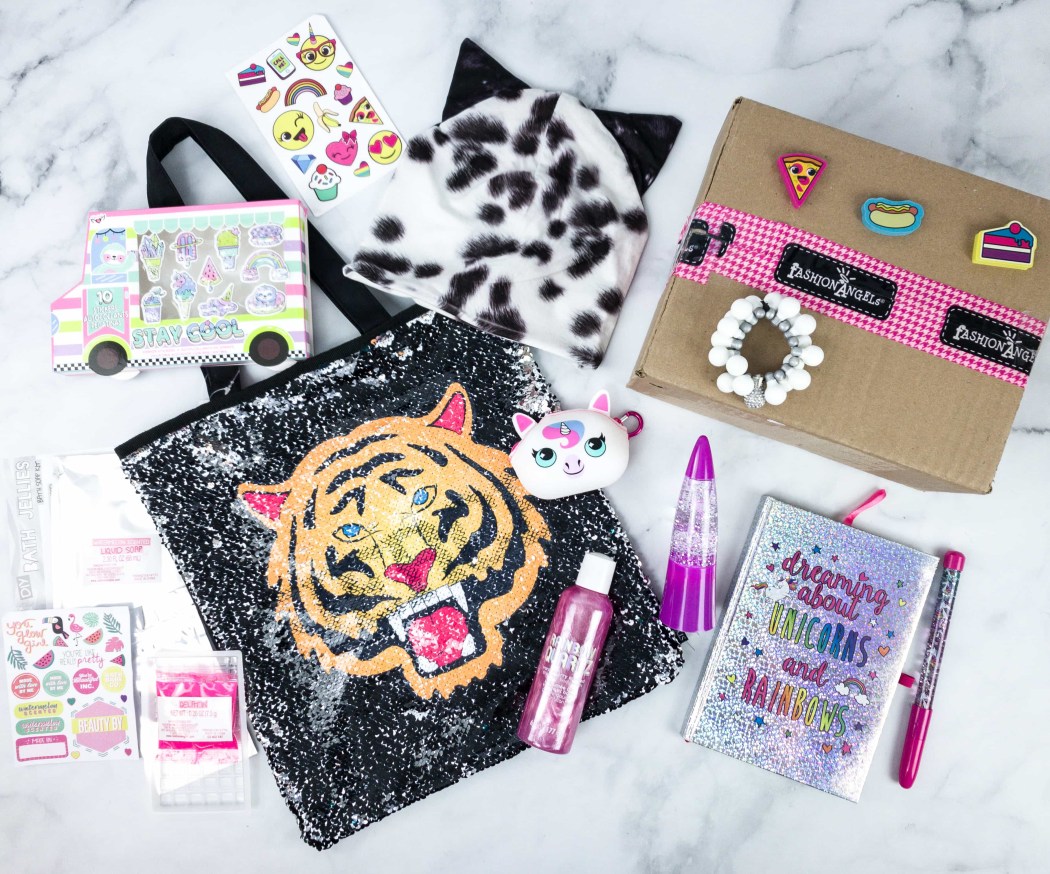 This is sooooo cute omg! I like all the little girly products and crafts! – Anon
What you get: Every Fashion Angels Find Your Wings Box is jampacked with pretty things to obsess with! It includes 10-12 items, including craft activities that teach a lifelong skill, bath and beauty products that promote a positive self-image, plus fashion accessories that are totally on-trend. The promised retail value is $70+!
See the Fashion Angels Find Your Wings Reviews page for more details!
Price: The box $22 costs per month.
Deal: Get 10% off your first order! Use coupon code HELLO10.
---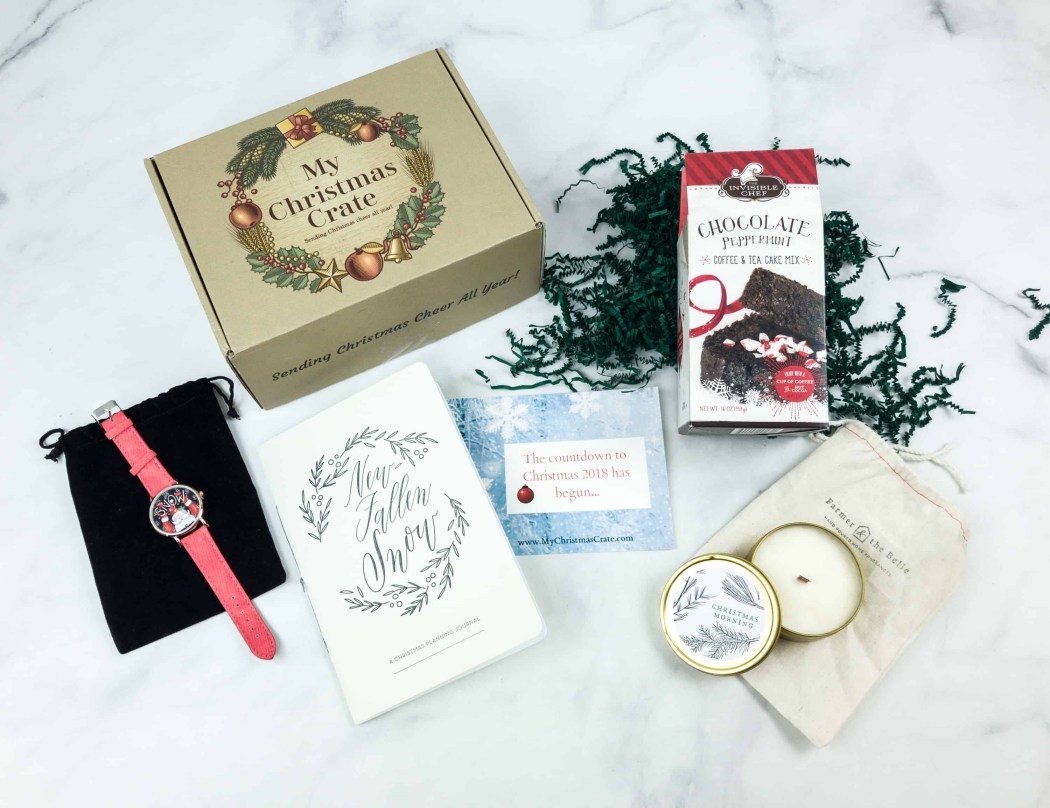 What you get: Receive a crate that is filled with Holiday cheers, as My Christmas Crate brings a joyful mix of holiday-themed items for Christmas fans! Each month, the box is curated by "holiday elves" and they include high-quality "specialty" products that you cannot find anywhere else. Get ornaments, decorations, housewares, scented items, snacks and more, and feel like it's Christmas all-year-round!
Find out more about this festive subscription box by visiting My Christmas Crate reviews page!
Price: Get the box for $29.95 per month.
Deal: Save 10% off on your first box. Use coupon code HELLO10.
---
What you get: Starling Box sends full-sized, artisan-crafted products from around the world straight to your doorstep. Each box comes with products that are sourced from companies that employ survivors of human trafficking, offering them safe housing, economic independence, and the tools they need to escape trafficking permanently while keeping you trendy, relaxed, and happy! 100% of profits donated to organizations fighting trafficking.
Check out similar boxes with our list of Subscription Boxes for Women!
Price: Get the box for $54.95 per season, or choose the annual subscription that will save you more money by just paying $49.95 per box.
---
What you get: Fortunately Inspired is a monthly box that centers on personal development and self-care. Each box is themed, with 3-7 premium products which might include tasty snacks and treats, self-care essentials, and trendy accessories.
See the past boxes by visiting our Fortunately Inspired reviews page!
Price: The box costs $36.95 per month.
Deals:
---
What you get: Treat yourself with delicious and sweet treats! Marshmallow of the Month Club by Edible Opus uses all-natural ingredients and colors to make their marshmallows flavorful and bright! Instead of pork or bovine gelatin, they use fish-based ones that everyone can enjoy, plus the marshmallows are egg- and corn syrup-free! Along with your marshmallows, you can also get the pairing of hot beverages or cookies!
Price: You can get the subscription starting from $15 each month.
---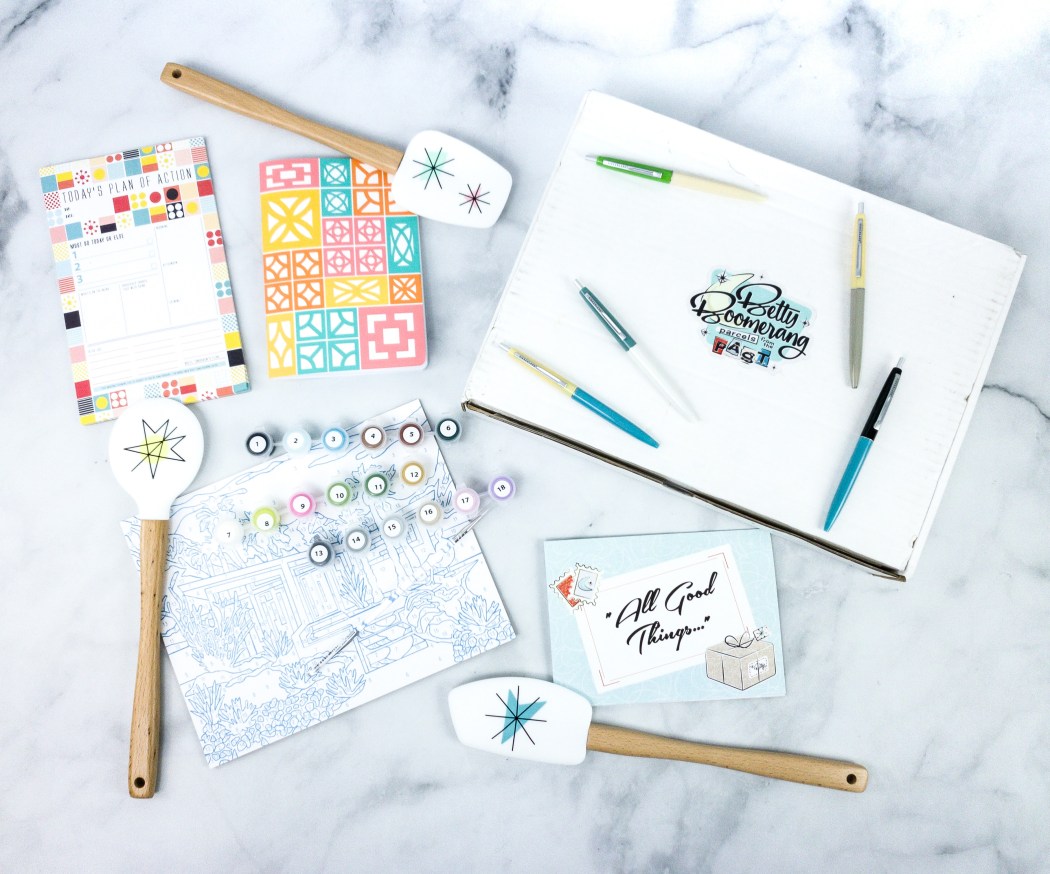 Betty Boomerang closed down February 2020, but it was still voted on our list.
What you get:  If you love classic and retro stuff, there's Betty Boomerang that can supply with those goodies! It is a bimonthly subscription box that delivers retro-style items like homeware, decorations, stationeries, and more, for those who love the designs of the past. Every 2 months, get 4-5 retro-styled goodies, which may include exclusive pieces from retro-inspired artisans.
Price: The subscription costs $49 every other month.
Deal: Get $5 off your first box, plus a FREE Gift worth another $5! Use coupon code HELLO5.
---
And that's our list of the best hidden gem subscription boxes! Have you found a potential favorite among these boxes?
Don't forget to check out our readers' choices for all the best subscription boxes in every category!