The subscription world is full of surprises, including hidden gems that you may have never known existed. While they may not be widely known, hidden gem subscription boxes are certainly worth discovering for their incredible value, useful content, and convenient offerings. Prepare to be amazed as we uncover these hidden treasures that are always worth the anticipation!
Show More (12 items)
Embark on a treasure hunt and unlock the best hidden gem subscriptions that are waiting to be discovered. These "lucky finds" of 2023 are here to bring joy and excitement to your life through the gift of subscriptions. Get ready to explore our list and find the hidden gem subscription that perfectly appeals to you. Don't miss out on these extraordinary treasures—start your subscription adventure today!
All The Best Hidden Gem Subscription Boxes – Lifestyle, Crafts, and Many More!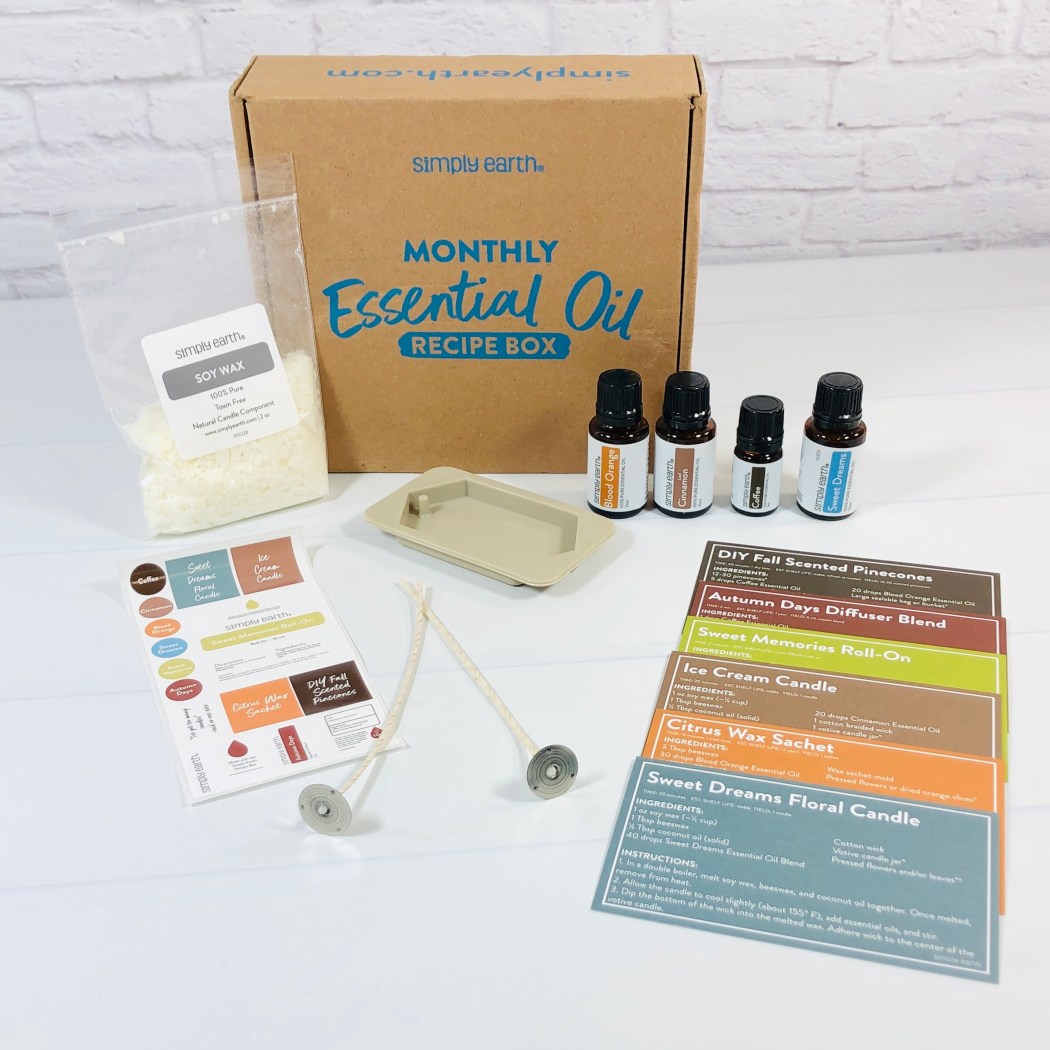 Image from: our review
What You Get: Get pure essential oils and other essential oil accessories to make your home and living space toxin-free with Simply Earth. Their most popular item is their Essential Oil Recipe Box, which includes 4 oils and 6 recipes delivered right to your door, allowing you to create recipes that'll help you get started on your toxin-free journey! Each recipe is safe and effective as they've been tested and loved by their team of aromatherapists. Simply follow the recipes to make your favorite essential oil-infused products.
Deal: Receive a FREE Big Bonus Box with your first box. Deal applies automatically, just visit and subscribe. Plus, get a $45 gift card you can use for your next box or future purchases!
---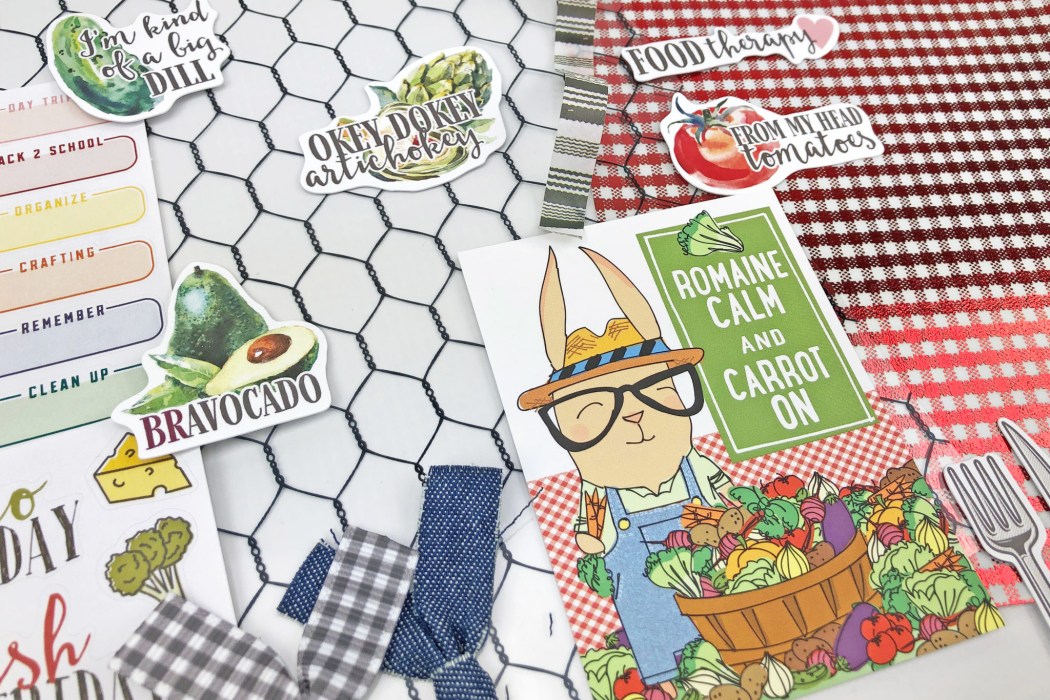 Image from: Cocoa Daisy
What You Get: When you lead a busy life, it's essential that you keep it organized because you will achieve the best results when you prioritize and plan your tasks ahead of time. This is where Cocoa Daisy is very helpful! From a scrapbooking subscription company that curated products into fun monthly kits, it has evolved into a memory-keeping and planner subscription company that customizes each piece, allowing you to dream up and create unique, innovative, and high-quality products each month. Also, there are many subscriptions offered, so take your pick wisely for your paper hobby!
---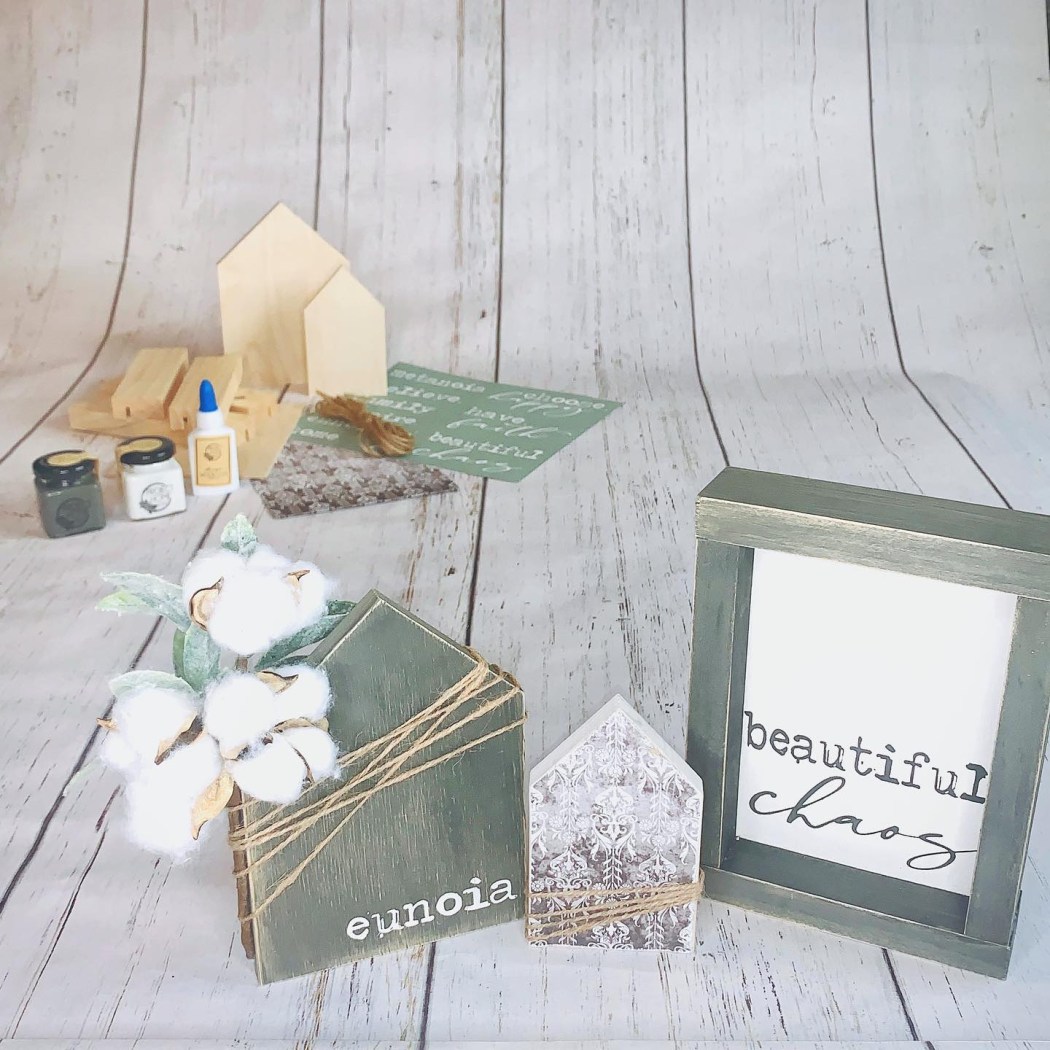 Image from: Project Home DIY
What You Get: Give your home a fresh, new look by decorating it with DIY furnishings loaded with personal touch. There's no need for you to rush to the store to buy home décor because Project Home DIY will send everything you need directly to your door each month. This box contains the supplies and materials you need to create your very own DIY home décor that will accentuate your living space! You'll also have access to a video tutorial and written instructions, where you can learn techniques and tips to complete your DIY project. As a first-time subscriber, you'll get a starter kit that includes a glue gun, glue sticks, a paint set, a paint tray, a paintbrush & sanding block.
Deal: Get 30% off your first box! Use coupon code HELLOSUB30.
---
Image from: Babacorn-Bricks Box
What You Get: With Babacorn-Bricks Box, your monthly brick fix is guaranteed. Kids will receive at least 10 items in their box, which may include LEGO construction sets, polybags, brick-themed/inspired stationery, gifts, accessories, stickers, sweet treats, toys, handmade goodies, and much more! Boxes also come with themes for that extra fun, like Outer Space, Back To School, Rainbows, and Animal Antic. On your kid's birth month, the subscription even throws a card and a gift in the box.
---
Image from: The Passionistas Project Pack
What You Get: Take a long hot bath, rejuvenate your skin, pinpoint the aches, wrap yourself up, and indulge in a tasty treat – all courtesy of The Passionistas Project Pack! Each box is packed with 5-7 full-sized lifestyle products ranging from skincare to jewelry and accessories to food and more! Plus, this subscription gives you access to virtual events and Q&As with contributing Passionistas to inspire you to pursue your dreams.
---
Image from: our review
What You Get: With Desk Stash, you'll never run out of stationery supplies! Whether you're a professional or a student, this subscription gives you the most unique desk and office items to inspire everyone to work more creatively and have fun doing so! Each box has an average retail value of $80 and includes 5-7 fun and funky products that will make any workspace fun and admirable.
---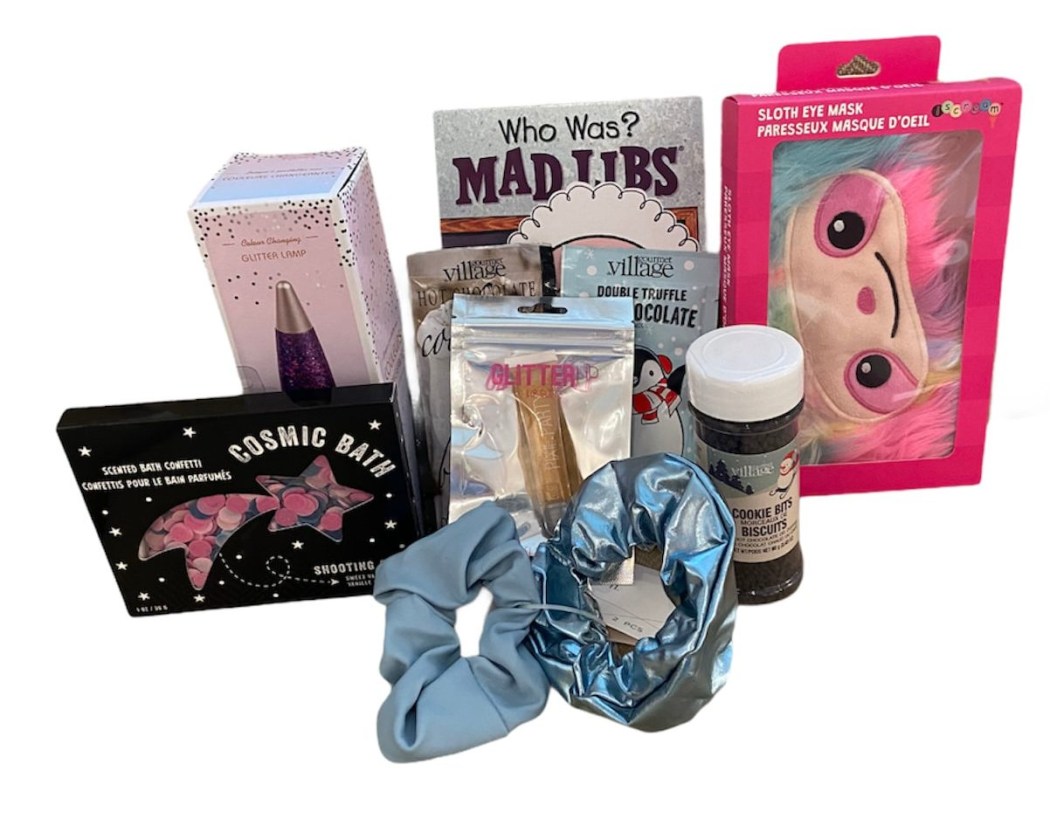 Image from: Boxed4me
What You Get: Finding a gift that is a great fit for tween girls can really be challenging, given how picky they are with their stuff, but Boxed4me subscription box strikes the perfect balance. Each box includes 6-8 different types of items, like a hair accessory, clothing and apparel, jewelry or other accessories, room decor, a novelty item, a craft or a game, and at least one season-appropriate item. Since their fabulous seasonal boxes ship out four times a year, you can subscribe at any time to start receiving their four boxes.
---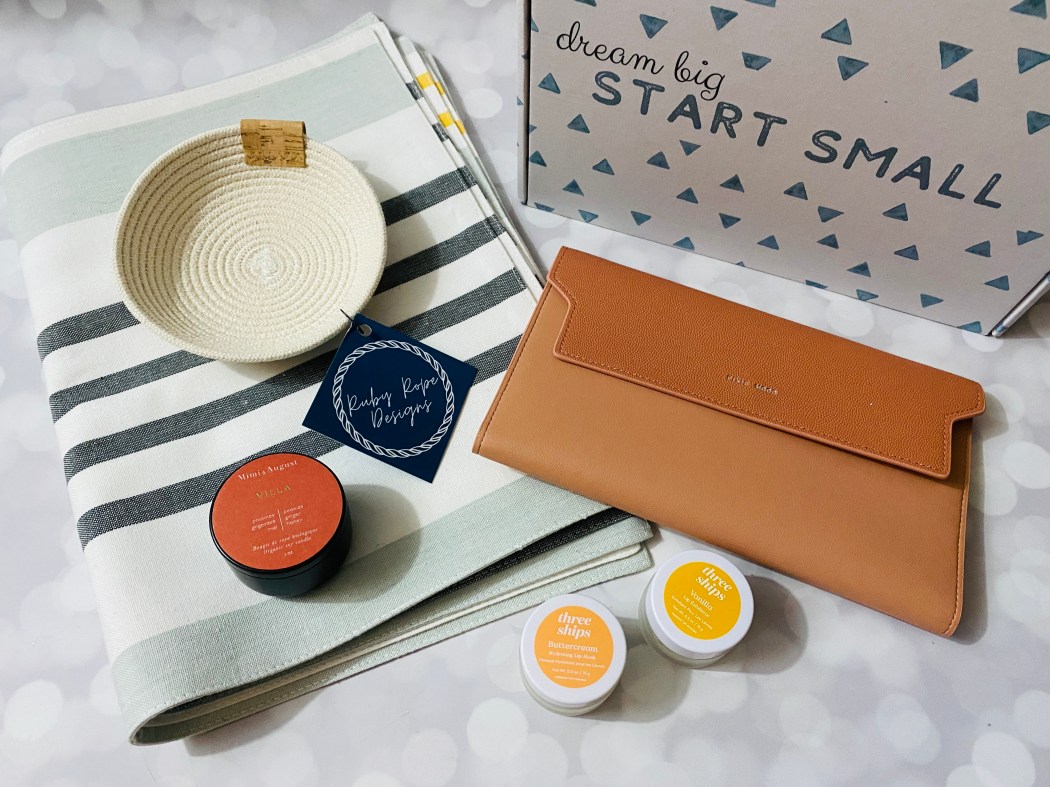 Image from: our review
What You Get: The Little Shop Box is a quarterly subscription delivering locally-sourced luxuries from small Canadian businesses and artisans. Each box contains 5-6 full-sized items, varying from self-care products, home decor, fashion accessories, handcrafted jewelry, and other little luxuries that make life a little better! The subscription also gives access to an add-on market where you can shop for more. On top of it, they donate 5% of profits to organizations making a difference in local communities.
---
Image from: Book and Bear
What You Get: Delight your children with fun and educational books and a little extra surprise gift or activity from Book and Bear. It is the only book subscription box for kids with a plush animal friend to build, and their monthly boxes are gender-neutral too! When you subscribe to Book and Bear, you're opening up a world of fun and learning for your child like no other. Their Picture Book subscription is perfect for kids ages 3-7 as they feature stories with colorful pictures to spark your little ones' imagination and build their language skills. Their Chapter Book subscription is ideal for children ages 8 and up who enjoy reading on their own or reading aloud with others.
Deal: Get 20% off your first monthly box! Use coupon code HELLO20. Applies only to monthly plan, not multi-month commitment plans.
---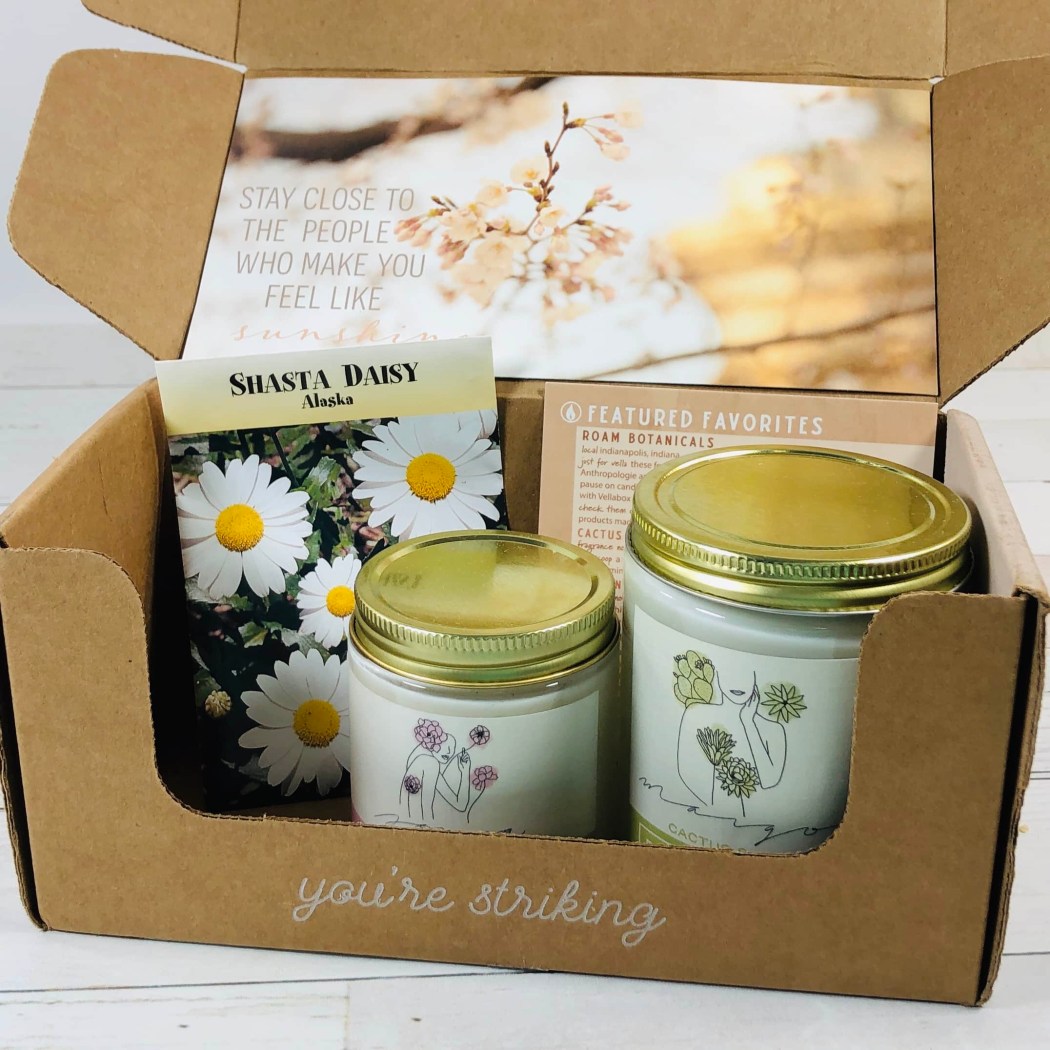 Image from: our review
What You Get: With scented candles from Vellabox, you can elevate any space in your home! This candle subscription offers small-batch, artisan-made candles with lead-free wicks and scented with premium fragrance oils that give a long-lasting aroma – no parabens, artificial dyes, or animal-by products! Not only will you be receiving candles, but you will also be introduced to an American artisan featured each month. Choose from 3 different candle sizes – The Lucerna Box (one 4 oz candle), The Ignis Box (one 8oz candle), or get both candles in The Vivere Box. Each box also includes a surprise gift! Strike a match and let the scent linger in your home.
Deal: Get 50% off your first box! Use coupon code HELLOSUB50.
---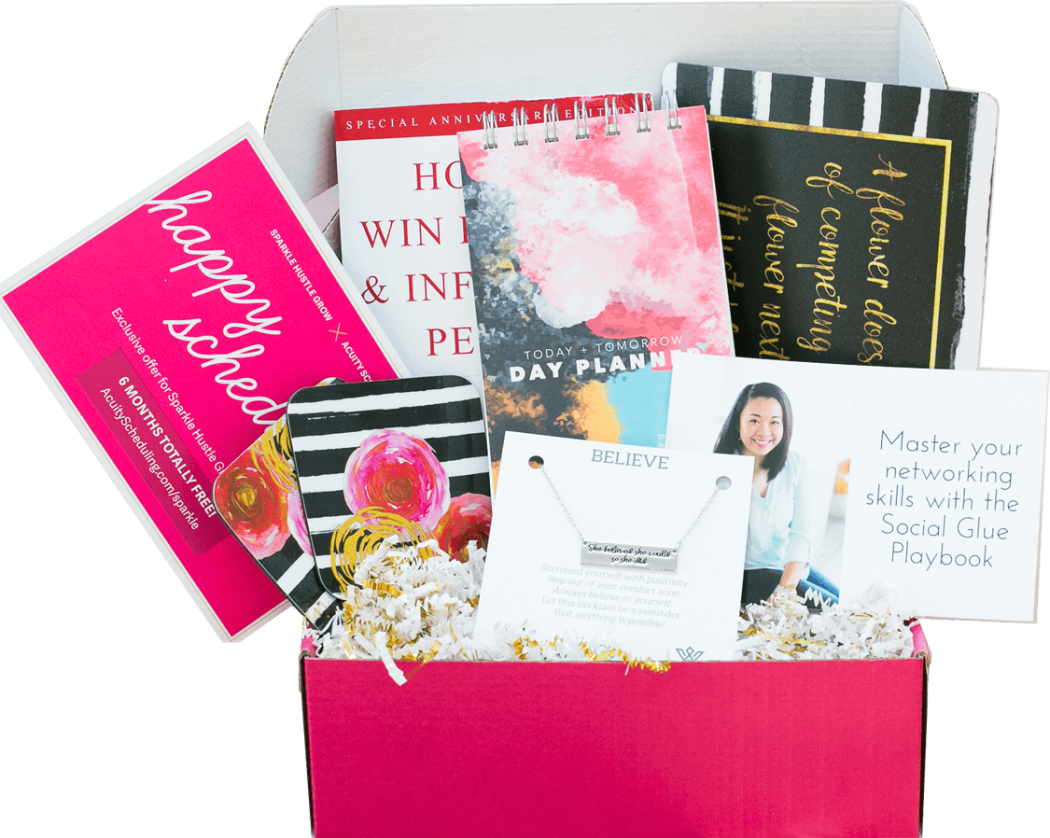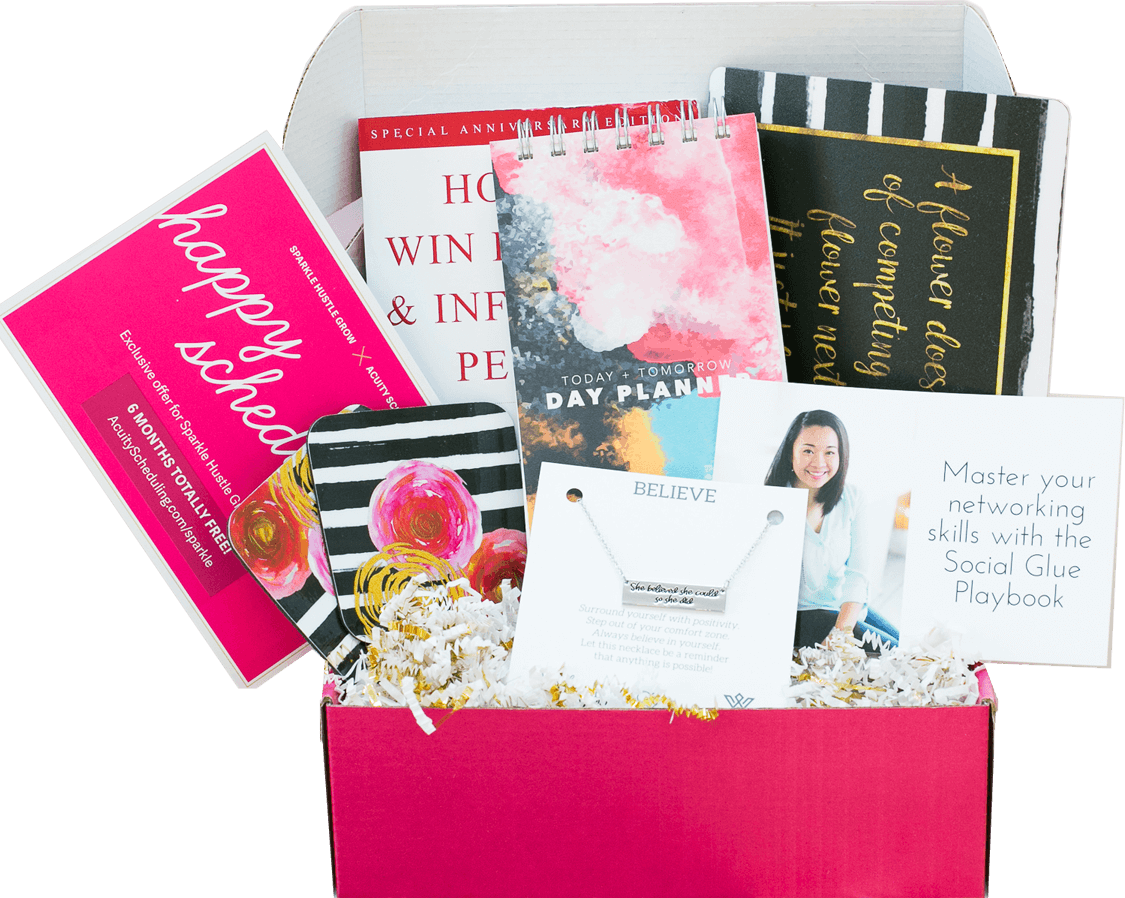 Image from: Sparkle Hustle Grow Entrepreneur Box
What You Get: Sparkle Hustle Grow Entrepreneur Box is a monthly subscription box and online community for female entrepreneurs. It's for the boss babe, the go-getter, and the side hustler! Each box includes 4-6 items like books, chic office supplies, and tech gadgets. In addition to the physical items, subscribers get access to online business training and a vibrant online community. Once a member, you'll be invited to join their private Facebook group to create a community & collaborate.
---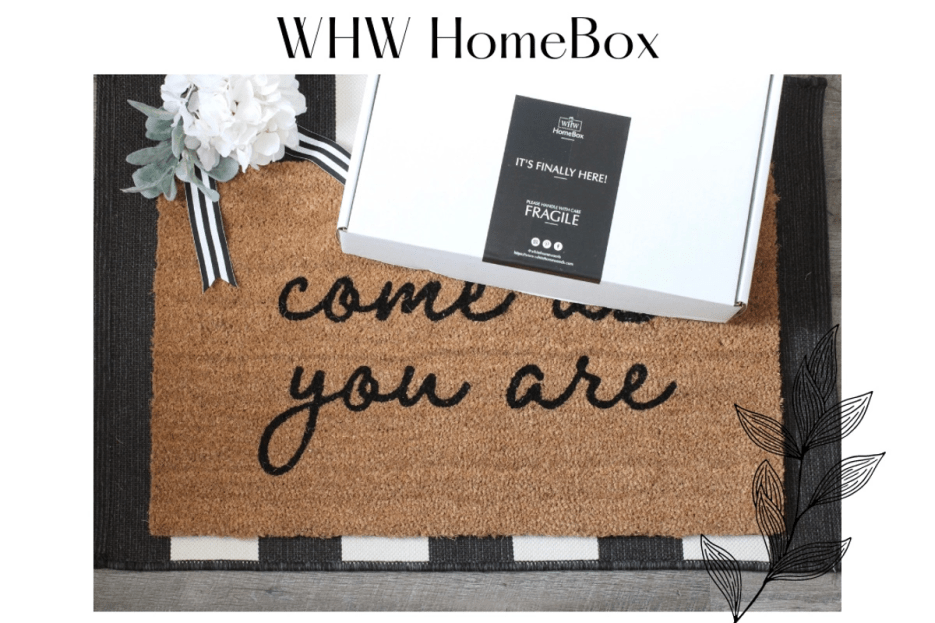 Image from: White Home Woods
What You Get: White Home Woods is a seasonal home subscription box that sends you carefully selected products to refresh your home every season. They offer an extensive catalog of high-quality products from America's top home decor designers and suppliers. Each box includes 4-6 full-size home products, with 1-2 of them being exclusive to the White Home Woods brand. Once you subscribe to a seasonal box, they pay close attention to the preferences you specify in your subscription questionnaire.
---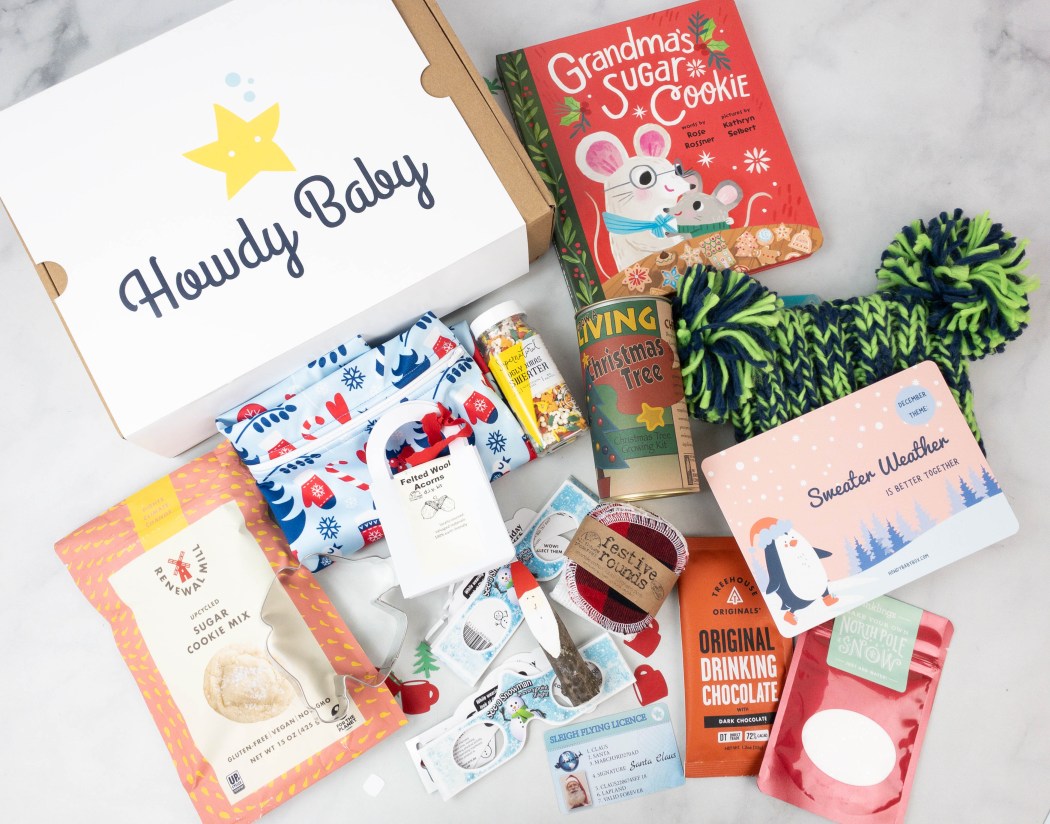 Image from: our review
What You Get: Babies and kids need a lot of stuff, and as a parent, you constantly find yourself needing to re-up on supplies—which is why the Howdy Baby Box will help relieve your stress of constantly going to the grocery store to shop for new supplies. The Howdy Baby Box is a monthly subscription box that delivers premium, full-sized baby, toddler, and kids products, including clothing, accessories, care products, toys, and activity items, specifically tailored to your child's age and developmental stage. They currently offer two box types: the Essential Box, which includes 4-6 premium full-sized items, and the Deluxe Box, which contains 7-10 premium full-sized products.
Deal: Get 10% off your first month! Use coupon code HELLOSUB10.
---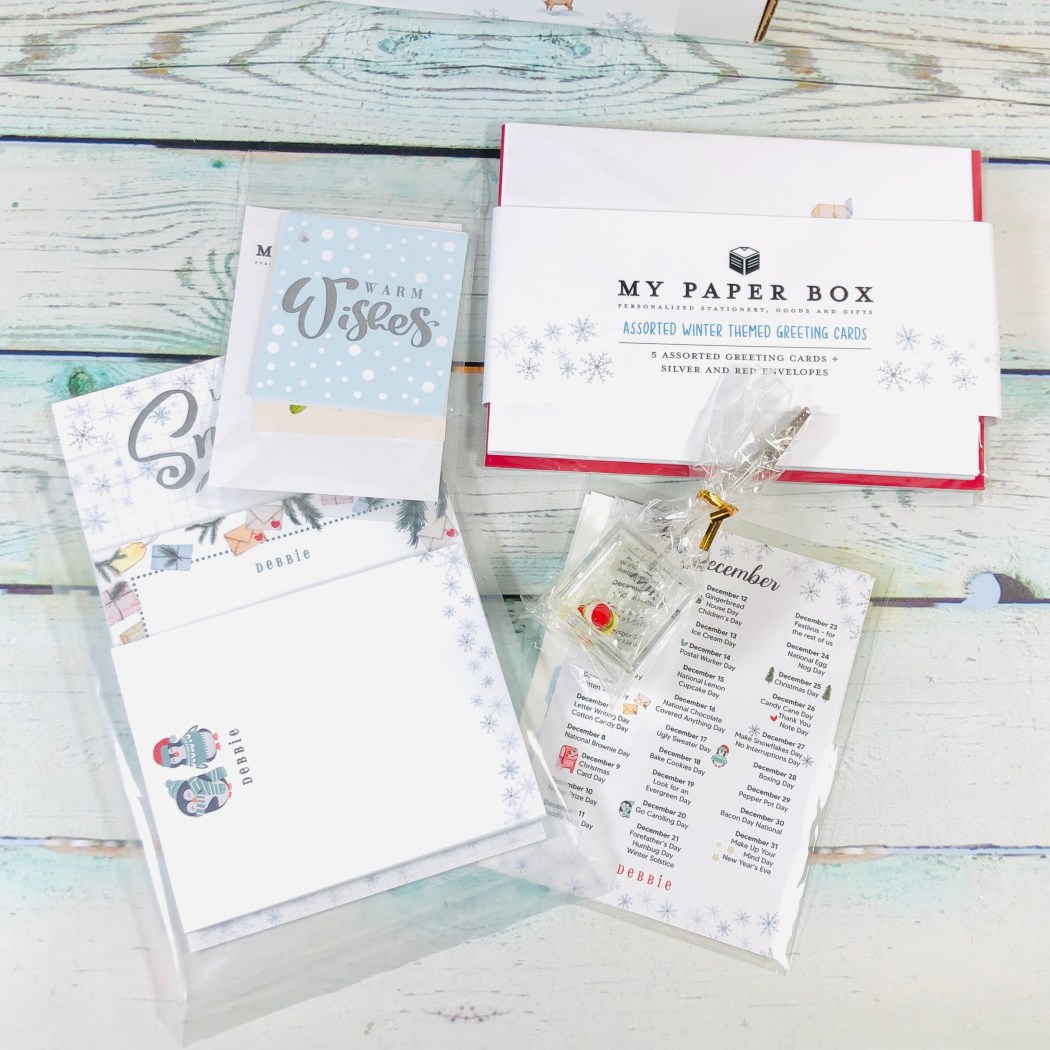 Image from: our review
What You Get: My Paper Box is a stationery company that offers custom stationery subscriptions, gift boxes, unique office accessories, one-of-a-kind notepads, greeting cards, clothing, and home accessories. They proudly hand-make and assemble their products in Texas and currently offer three subscription boxes: the Greeting Card Subscription (includes 4 greeting cards, 4 envelopes, and 4 USPS Forever Stamps), the Mini Notepad Subscription (includes 3 notepads personalized with the name of your choosing), and the Grand Stationery Box (a box full of personalized stationery goodies).
---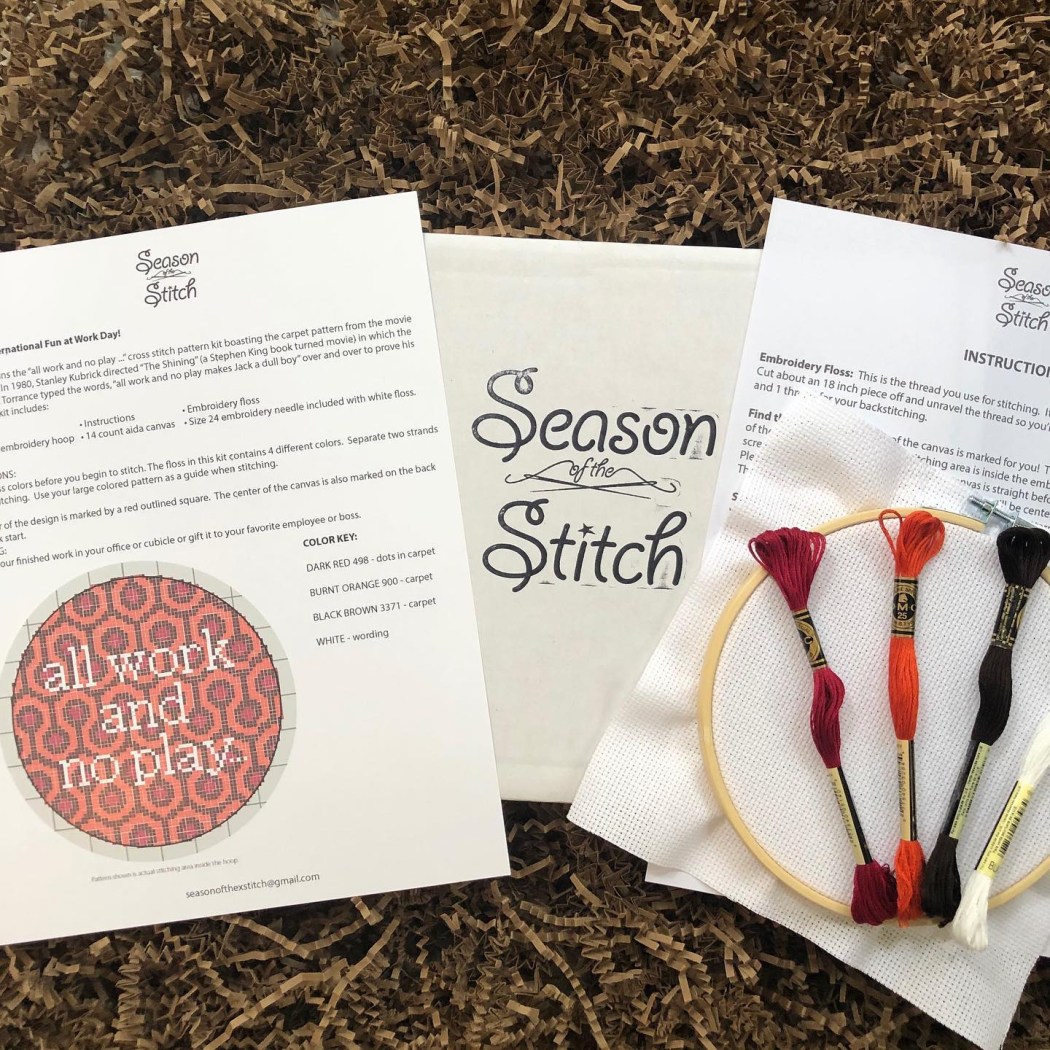 Image from: Season of the Stitch
What You Get: Tired of using the same old cross-stitching patterns? Can't seem to figure out which one to do next? Get your hands on modern cross-stitch kits with amusing patterns from Season of the Stitch. Their witty cross-stitch subscription celebrates weird and funny holidays throughout the year, and they're always available no matter the season! Each box includes a witty pattern that coincides with a funny holiday of the month, like World Party Day or Twin Peaks Day, along with instructions and a color key.
---
Image from: Apothecary at Home
What You Get: Whether you're brand new to herbalism or looking to level up your skills, the Herbal Apprentice Box by Apothecary At Home is the perfect way to build your herbal knowledge and grow your medicinal garden from the comfort of your home. Each delivery brings new herbs, recipes, and medicine-making projects, as well as study guides, collectible art prints, seeds, and other bonus goodies to help you grow your home apothecary while also growing your abilities as a healer.
---
Image from: Enchanted Fandom
What You Get: The idea of having one place that includes all fandoms in a box is what inspired the creation of Enchanted Fandom. With their motto 'No fandom should be left behind', their subscription boxes feature different fandom themes – from pop culture, books, TV, and movies! Each box is a curation of beautifully-designed collectibles from independent artists and handmade crafters. Aside from their Fandom Box subscription (which includes 5-7+ items related to that month's theme), they also have their Drinking Vessel box, which includes a drinking cup and recipe card.
---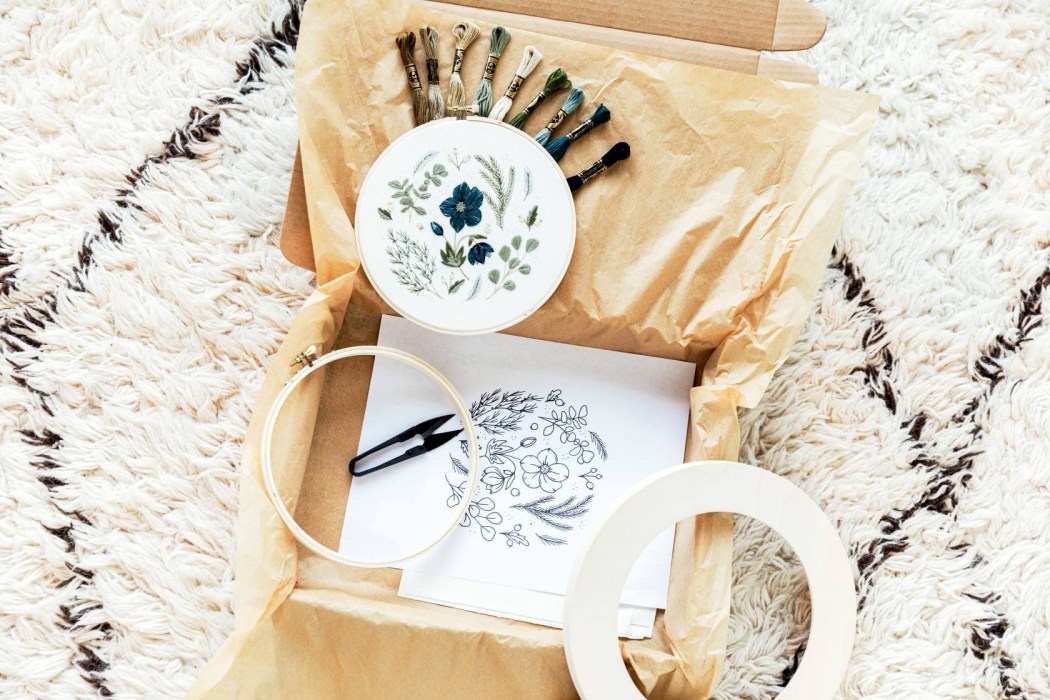 Image from: Crafter
What You Get: Nourish your creative soul with Crafter! This subscription lets you learn different craft techniques, explore new mediums, and practice the art of making things. Become a crafter and receive a box filled with the artist's favorite tools and materials, along with a video tutorial led by an expert maker. Projects include home decor, tote bags, baskets, pillowcases, and even soaps! With different tools included in each box, you can build your own crafting toolbox. Through this subscription, you can unleash your inner creative persona and be the artisan you want to be.
Deal: Get $10 off your first box! Use coupon code HelloSubscription10. Excludes kids Crafter boxes.
---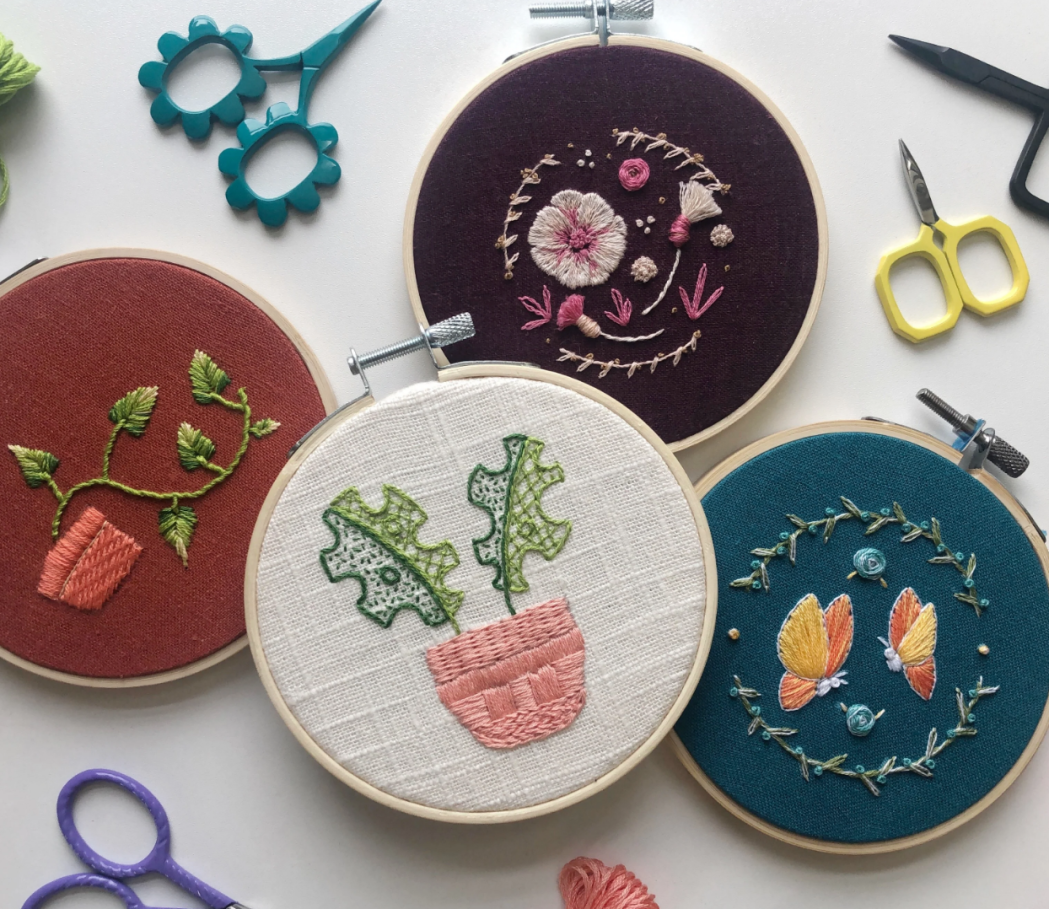 Image from: The Hopebroidery Box
What You Get: The Hopebroidery Box is a monthly subscription for total beginners eager to explore the art of hand embroidery. Each box comes packed with everything needed to start creating beautiful embroidered designs, including full skeins of floss, embroidery scissors, fabric, and various supplies. What sets it apart is the inclusion of step-by-step video tutorials, guiding subscribers through the creative process. Past designs have ranged from charming houseplants and small animals to vibrant fruit, floral samplers, and serene landscapes, offering a diverse array of projects for embroidery enthusiasts to enjoy and develop their skills. It's the perfect way to embark on a creative journey and discover the joy of stitching.
---
And that's our list of the best hidden gem subscription boxes!
Take a peek through our list of all the best subscription boxes in every category!