Teens nowadays don't just keep to themselves, they love expressing themselves too! From books, movies, fashion, and even makeup, there are now tons of subscription boxes that cater to what they need and what they want! This stage of their life also serves as the defining moment of who they will become in the future, and these subscriptions help them to explore and get to know themselves better!
We asked the readers to vote for which boxes they think are the best to be included in the list for best teen subscription boxes, and the results are in! Listed down below are the best boxes that appeal to and target the teenage years.
The Top 20 Subscription Boxes For Teens Voted By Our Readers!
Real subscribers voted, and these are all the best subscription boxes for teenagers:
Image from: our review
My teen loves the sample sizes she can try and decide what she likes. The bags are a huge plus for her – michelle03509

Great value and decent variety, very popular for all ages. – Rene

Lots of products for low price!
What You Get: With a nice mix of makeup, beauty, skincare, and hair care items, Ipsy is a great starter beauty subscription for teens. They give everyone the chance to try makeup and other beauty products from both known brands and indie ones. Each package includes five personalized and sample-sized beauty products, along with a cute glam bag where teen beauty lovers can store the items in their month's box. Tarte, Ciate London, Juice Beauty, EyeKo, Steve Laurant, and It Cosmetics are just some of the brands included in past packages!
Read the Ipsy Reviews to learn more about this beauty subscription!
Price: The cost of a monthly Glam Bag is $13.
---
Image from: our review
Allows a way to connect with teens every month over something everyone loves, snacks.  -LAURA

The booklets them accompany each Yums snack box from around the world make a great opportunity to learn about the counties represented. And who doesn't love fun snacks?  Total

This box is perfect for all ages! Everyone can learn something and taste amazing things from different cultures. -Meghan B

This snack and candy subscription is perfect for teens who want to sample the world while learning fun facts about different cultures. -Sofía R
What You Get: Teens are up for an international snack tour with Universal Yums! Each month, the box will include one or more unique snacks from a featured country that are often difficult (if not impossible) to find in the United States. Snack lovers will find sweet and savory snacks, all with the distinct flavors and spices of the featured country. Each box comes with an interactive guidebook that includes trivia, games, recipes, and other cultural feats, as well as an explanation of why they chose each snack.
Check out the Universal Yums Reviews to look into past boxes!
Price: Choose from the three available box sizes: Yum Box –  $17 a month, Yum Yum – $28 a month, and Super Yum Box – $42 a month.
Deal: Get $5 off your first month when you sign up for a Super Yum Box subscription! Use this link to get the deal.
---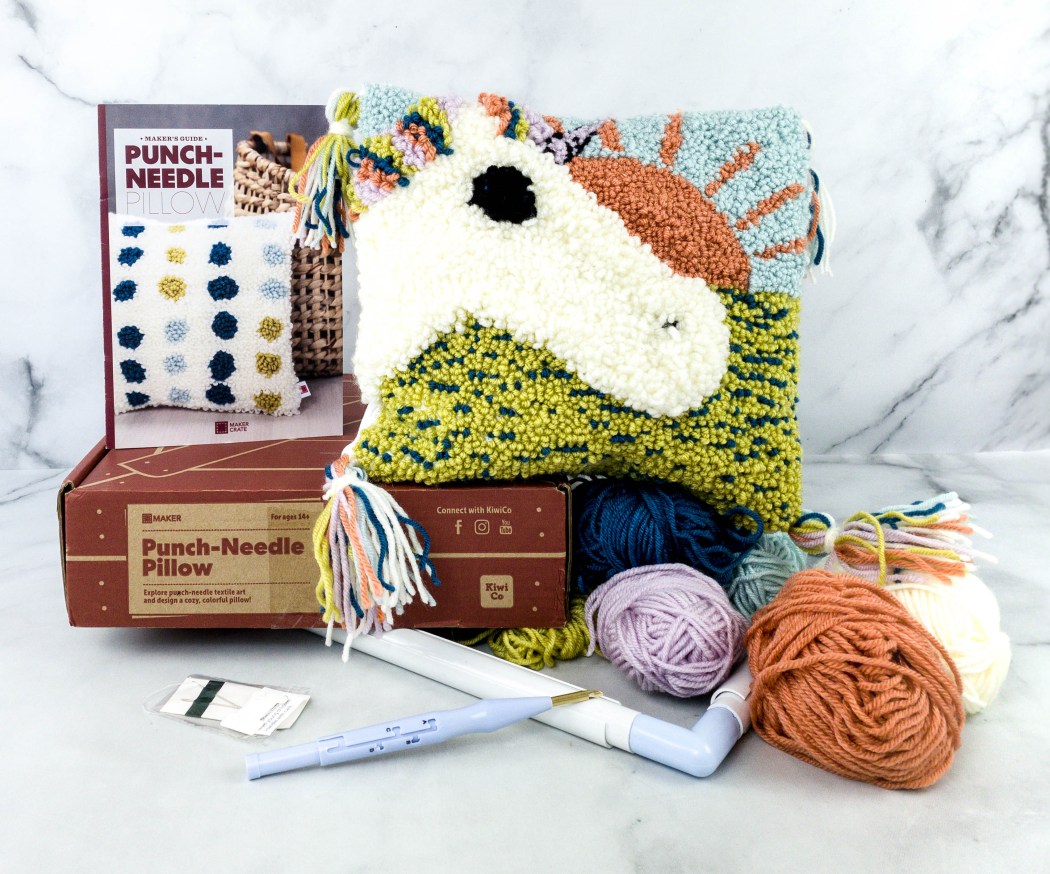 Image from: our review
What You Get: Maker Crate by KiwiCo is an arts and crafts subscription for teens (and grownups, too!). Let them discover new art & design tools and gain creative confidence to turn their artistic vision and plans into reality. Each crate introduces teens to a new technique while providing insight into real-world applications and history! They can get an engineering project, high-quality materials and instructions, Maker's Guide, and a design challenge with every box. So, whether they're aged 14 or 104, teenagers will enjoy exploring this box!
Go to our Maker Crate by KiwiCo Reviews to know more!
Price: The subscription is $31.95 a month, with free shipping in the US.
Deal: Save 30% on your first month! Use this link to get the deal.
---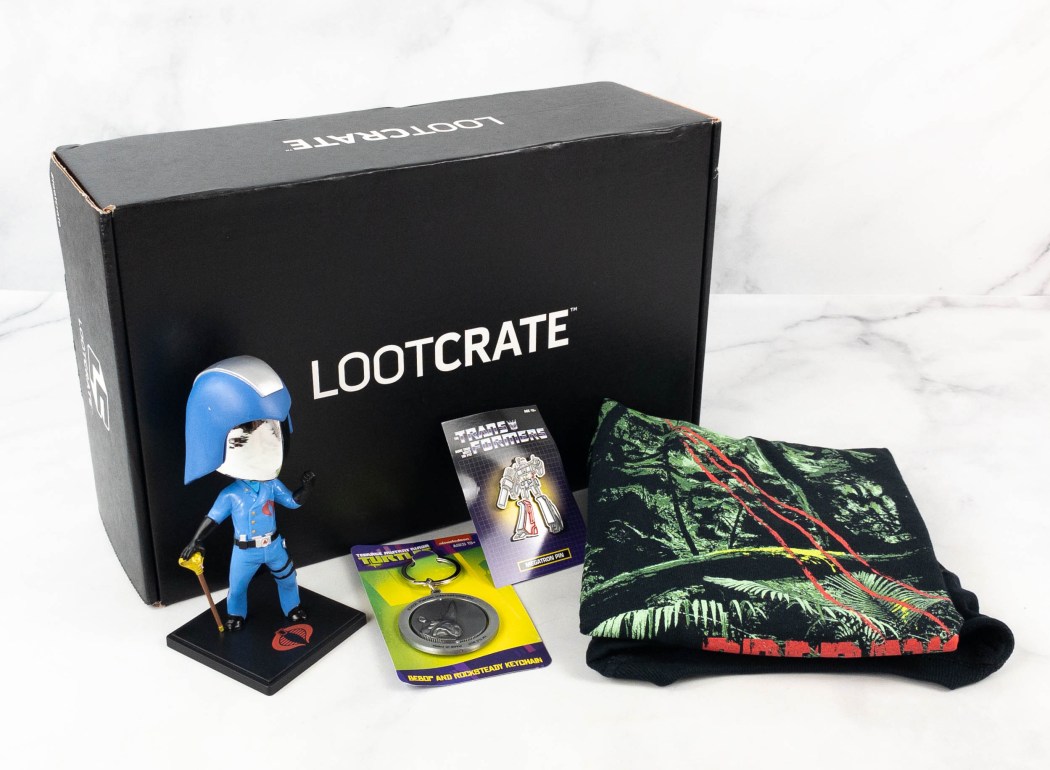 Image from: our review
Loot Crate Rocks!  The trendy and the most wanted teen items around.  The kids can't wait for their own box to arrive. So much fun! -Chatty Kathie

Not the best value but collectible fun

So many themes to choose from and it's just so fun to be surprised every shipment
What You Get: Teens will totally geek out with Loot Crate every month as they'll get a surprise mystery box packed with geeky goodies! Each month's box is curated around a theme, giving subscribers something new and exciting to look forward to. It includes collectibles, apparel, comics, pins, art prints, and posters. Past boxes have featured Captain Marvel, Hulk, Naruto, Adventure Time, Attack on Titan, Alien, Venom, X-Files, and more! Expect a lot of exclusive merch from this subscription, as well as some rare geeky collectibles.
Check out Loot Crate Reviews for more details!
Price: Each box is $24.99 per month, with savings for a longer subscription plan.
Deal: Save 15% on any subscription plan. Use coupon code HELLOSUBSCRIPTION15.
---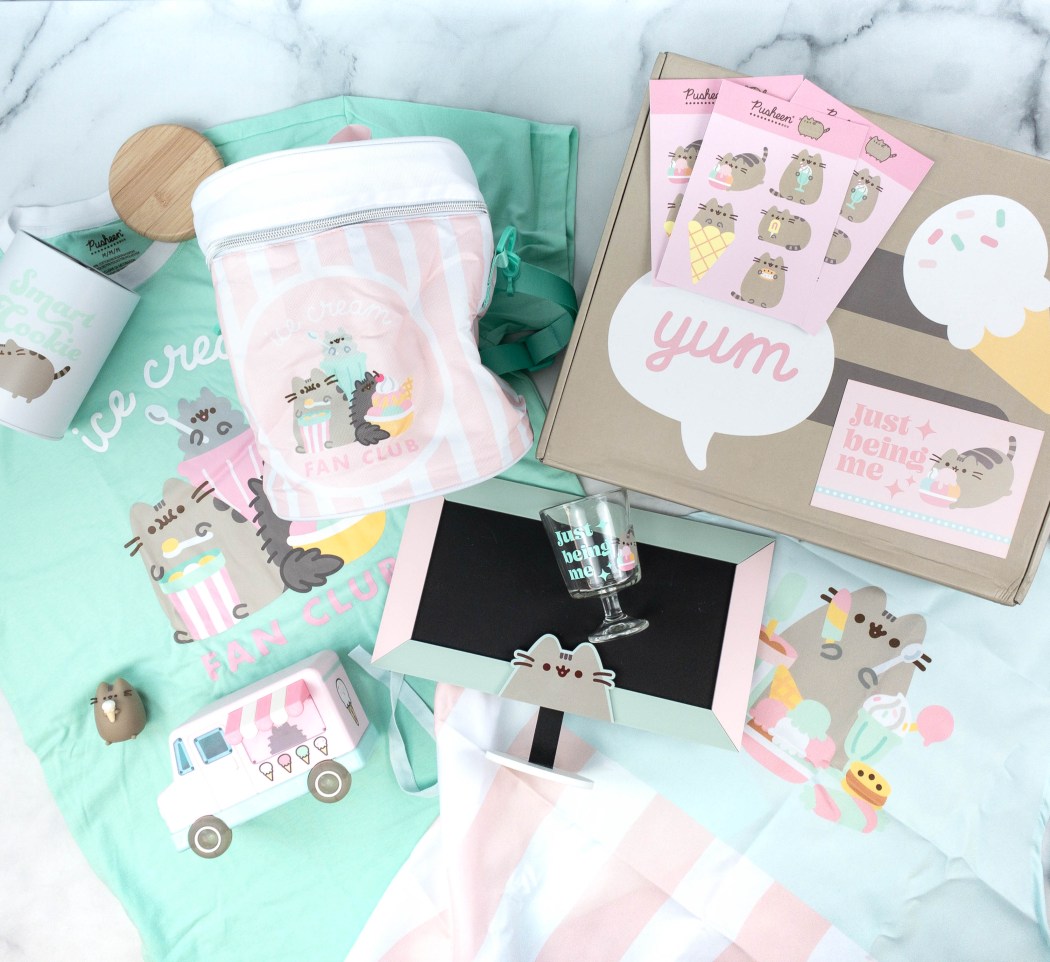 Image from: our review
There are always the cutest things in this box. At least 8 different Pusheen branded limited edition products for under $50. I always feel I get enough items I love to make the box worth keeping every year. -Kat
What You Get: Pusheen Box is a quarterly subscription dedicated to bringing smiles to teens' faces by sending a variety of Pusheen-themed items, including wearables, stationery, and even household wares – some of which are exclusive to the box and can't be found anywhere else. Sometimes, they even send rare first-edition items before they are released in stores. Each box has a total retail value of over $100, which is more than double the cost of the subscription!
See the Pusheen Box Reviews for more info about this cute subscription!
Price: The box costs $43.95 per quarter. Or, get a pre-pay annual plan, which reduces the box's cost to $39.95 per quarter plus the shipping fee.
---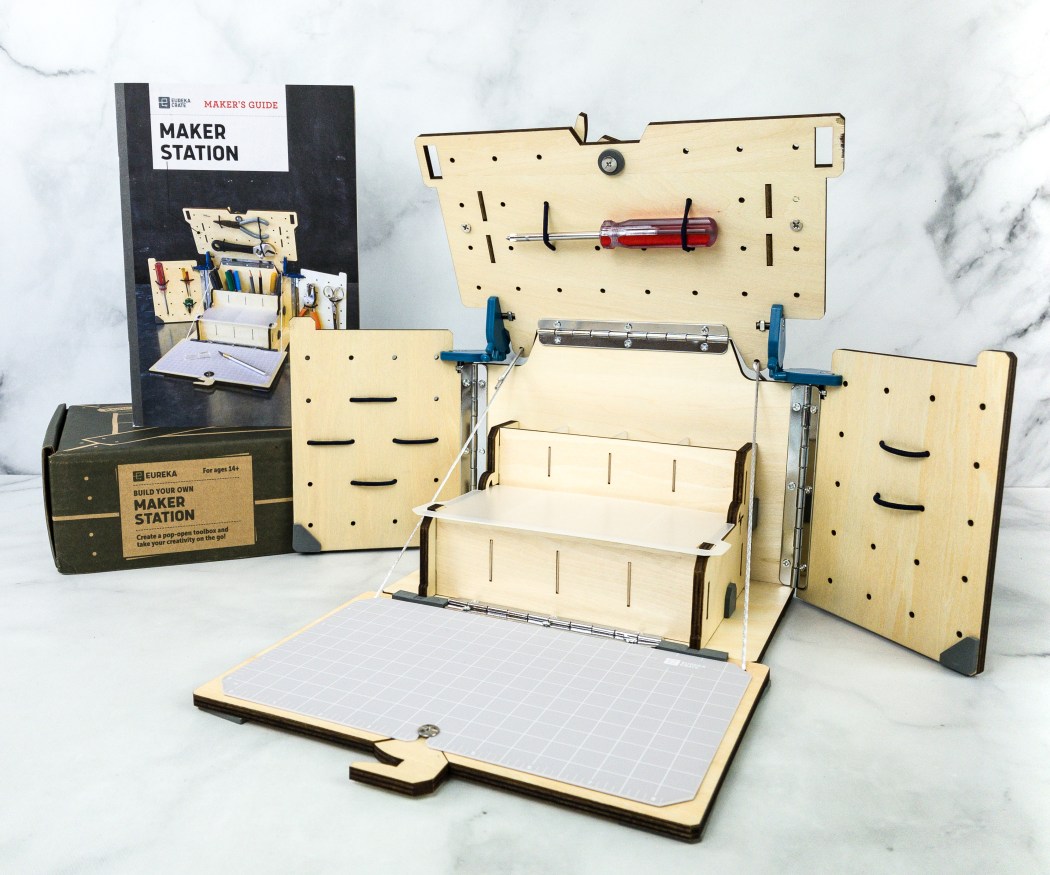 Image from: our review
The projects are slightly challenging but not too hard. You can keep everything and they really last! The book has the history of the design or invention plus challenge prompts. If you're really into it like I am the box can expand your creativity (again, while having something useful). -Jeff T.

Great box for teens! My son, 14 yrs old, the budding engineer/scientist/ architect, loves it!  -JC
What You Get: Eureka Crate by KiwiCo is made for teenagers 14 and up, and each box includes engineering projects, science and math principles, plus a whole lot of fun! Every month, they'll get to work on an engineering project (examples are desk lamps, electric pencil sharpeners, or anything really useful), and it comes with detailed step-by-step instructions. It also includes the Maker's Guide that explains all the design, process, and engineering behind the design. There's even a design challenge that will take their project knowledge to the next level!
Visit the Eureka Crate by KiwiCo Reviews to see some of the cool past projects!
Price: Subscription costs $31.95 per month with savings for longer plans.
Deal: Save 30% on your first month! Use this link to get the deal.
---
Image from: Owl Post Books
What You Get: With Owl Post Books, teen members of the book-loving community can get a fun and interactive monthly book club in a box. This subscription is aimed to encourage fantasy fans aged 14 and up to read more by providing three new titles each month. They'll get quality books in a convenient and fun way that's affordable! There's also a subscription available for ages 0-3, 4-7, 8-10, Tween 11-13, in addition to YA.
Visit Owl Post Books Reviews for more info!
Price: YA Box is $29.99 monthly, while Imagination Mini is $14.99 monthly and Imagination Box is $32.99 monthly.
Deal: Get 20% off your entire subscription! Use coupon code NEW20.
---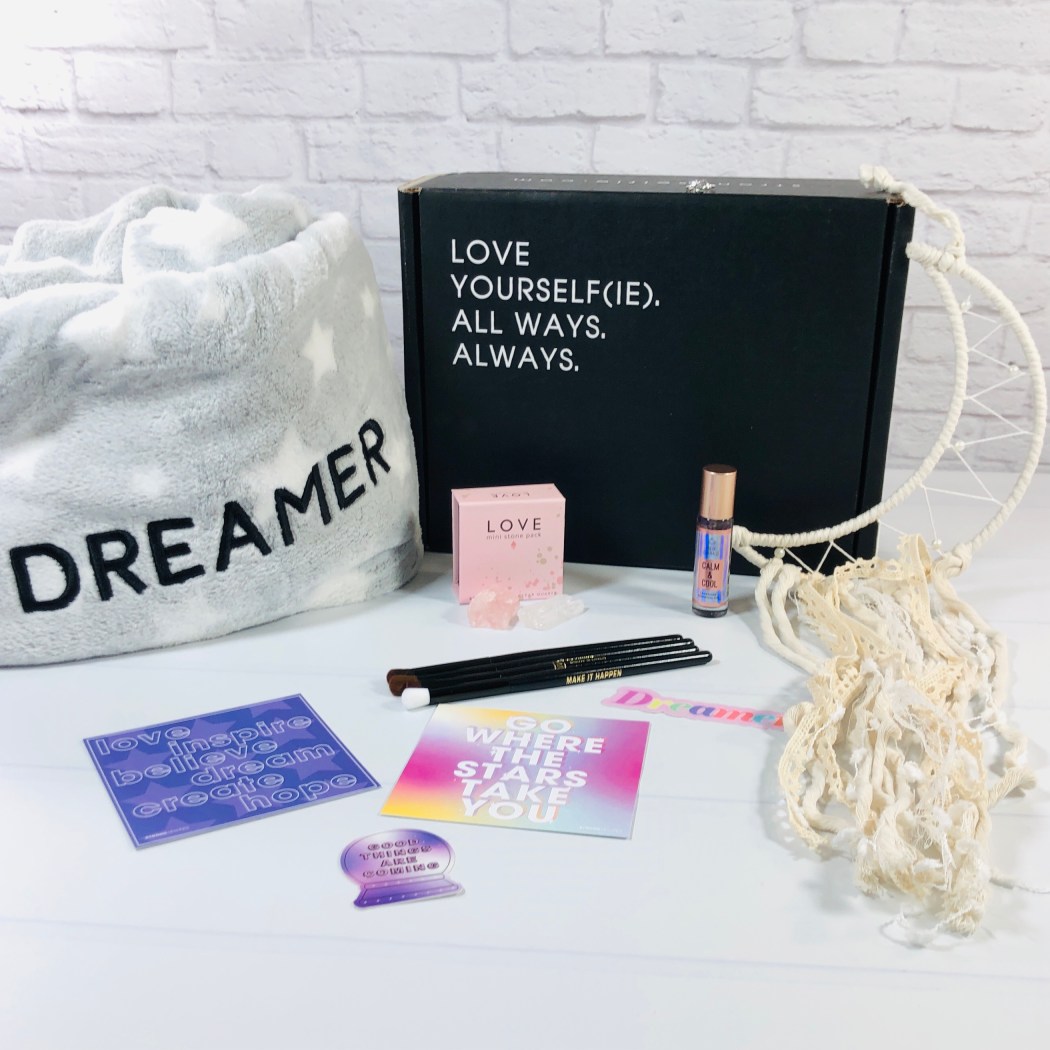 Image from: our review
What child hasn't had self esteem issues? This box is aimed at helping girls deal with that very issue and I love that. I just wish they had a boys version too. -vodakira
What You Get: Teenagers need to develop their confidence and instill faith in everything (including themselves), and this box is a strong support system! STRONG Selfie is an empowering subscription made for girls to inspire and support them to be their best selves. There are three boxes to choose from – Tween (7-12), Teen (13-17), and College Girl (18+). It includes self-care items, skincare goodies, yummy snacks, and more items with a purpose. Always positive and always fun – that's what teens should always feel, and this subscription helps them do just that!
Check out STRONG Selfie Reviews for more details!
Price: Monthly boxes cost $38.
Deal: Get 15% off your first box! Use coupon code HELLO15.
---
Image from: Fairy Loot
Fairyloot continues to blow me away with their magically curated book boxes and special editions. It holds its value, features talented artists, goes above and beyond to make the book of the month unique and beautiful and they have wonderful customer service! – Sarah G

They have the best of Owlcrate and Litjoy by having an exclusive altered book cover(Owlcrate) and also having a reversible book cover with beautiful art based on the book (Litjoy). – One Sleepy Reader

For book loving teens this is perfect! – Stephanie
What You Get: FairyLoot is a London-based subscription that focuses on Young Adult fantasy books. They'll send your bookworm teen a box of bookish treasures directly from a fairy's lair, complete with enchanted titles to pass the time! Subscribers will receive a recently-released YA fantasy book every month, plus 5-6 exclusive bookish goodies and an author's letter. Books are always hardcover, and boxes are also themed, making it a fun experience for young adults to read. Past themes include Spellcraft, Hidden Identities, Frozen Fables, and more.
Price: The box costs $35.90 per month or less when you choose the prepaid plan options.
---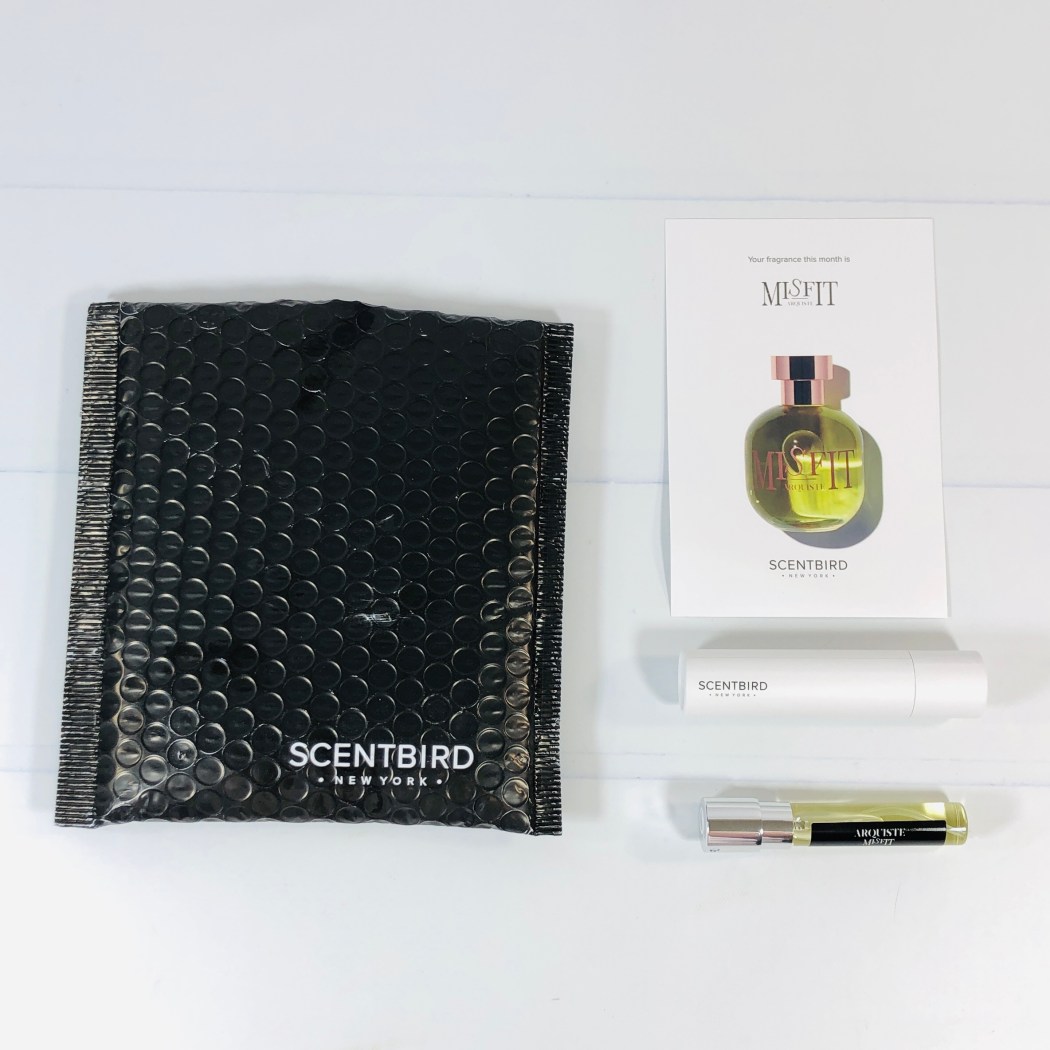 Image from: our review
What You Get: ScentBird is the best option to get a monthly fragrance fix. This subscription allows just anyone to try both niche and designer fragrances from a large array of premium brands. There's at least one that will appeal even to the pickiest teenager! Glossier, Versace, Dolce & Gabbana — these are just some of the top authentic brands they offer. Plus, they include a free case with every first order. Each monthly box contains a 0.27 ounces glass vial that will last for a whole month!
Learn more by checking out our ScentBird Reviews!
Price: The monthly subscription is $15.95.
Deal: Get 50% off your first month! Deal applies automatically, just visit and subscribe.
---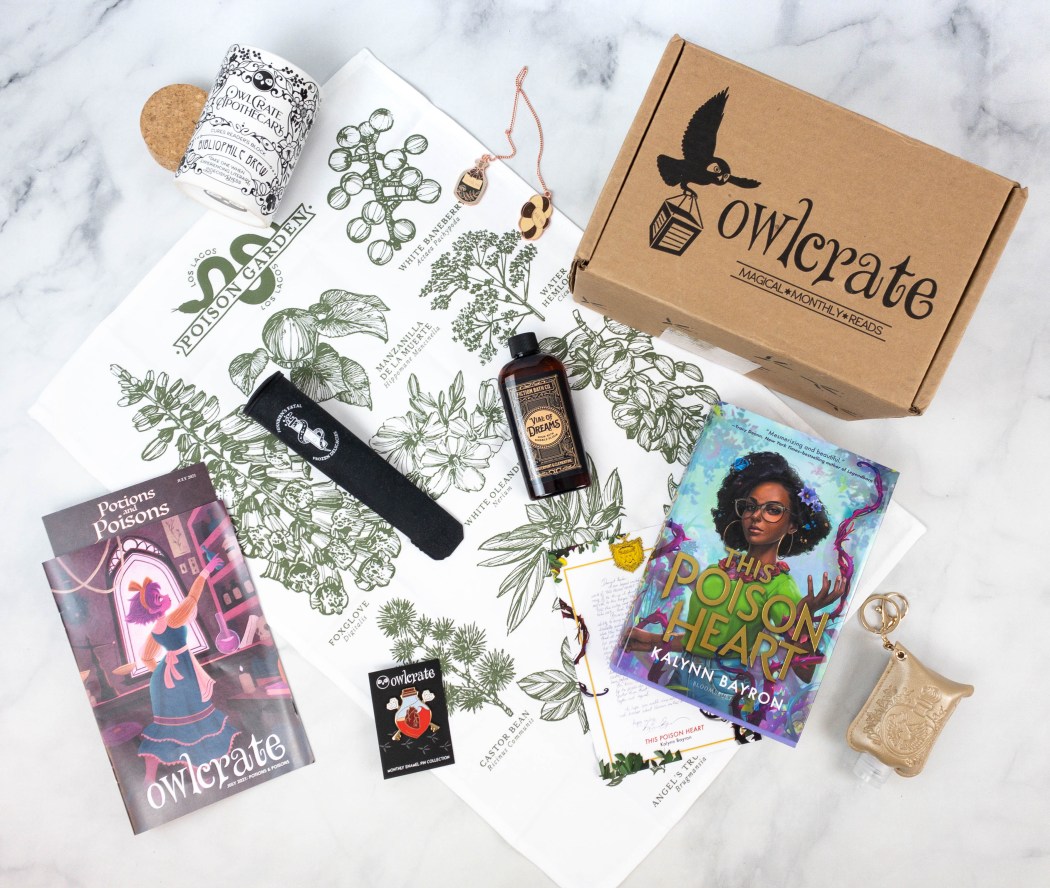 Image from: our review
No better booklover's box on the planet, and I'm sure I've tried them all! I'd give up my cell phone before I'd part with my OwlCrate subscription – feel me?! It's a joy to unpack each month, and a wonder to share with teens and adults who love YA lit, like me! Best customer service in the universe, btw. -The Literacy Advocate
What You Get: OwlCrate caters to any young adult who loves reading and gets them ridiculously excited by pairing a new Young Adult book, along with 4-6 unique bookish goodies and treats from small businesses and artists, all related to the current theme. Each box also contains cool and exclusive content from authors and publishing houses like a signed bookplate that you can't find anywhere else, therefore, enhancing the whole experience! Past magical themes include Witches and Wonder, Magic Unleashed, Growing Wild, Ruthless Rivals, and more.
Head on to OwlCrate Reviews and take a peek at past box contents!
Price: Each box costs $32.99 per month and less on a 3-month, or 6-month basis.
Deal: Get 15% off your first subscription! Use coupon code HELLO15.
---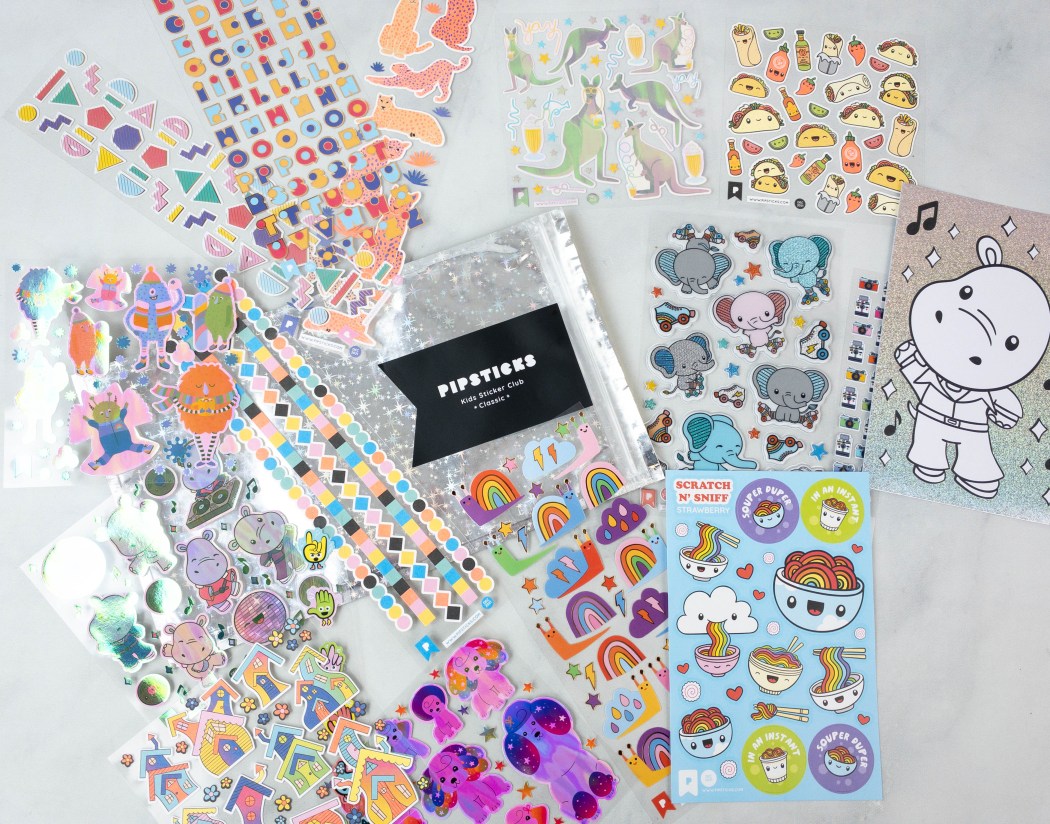 Image from: our review
What You Get: Bring out the fun of peeling and collecting stickers! Teens can join in on the fun and decorate their diaries and journals with a variety of cool and cute sticker sheets from Pipsticks every month! Each box comes with 7-15 fun sticker sheets depending on your chosen plan. It also comes with a paper goodie, a reusable holographic pouch, and a Pippy zine. Join Pro Classic or Pro Petite. There's also a club for kids: Classic and Petite.
Read our past Pipsticks Reviews and see mesmerizing stickers!
Price: Both Pro Club and Kids Club come in Classic (15 sheets for $17.95 a month) and Petite (7 sheets for $11.95 a month).
Deals:
---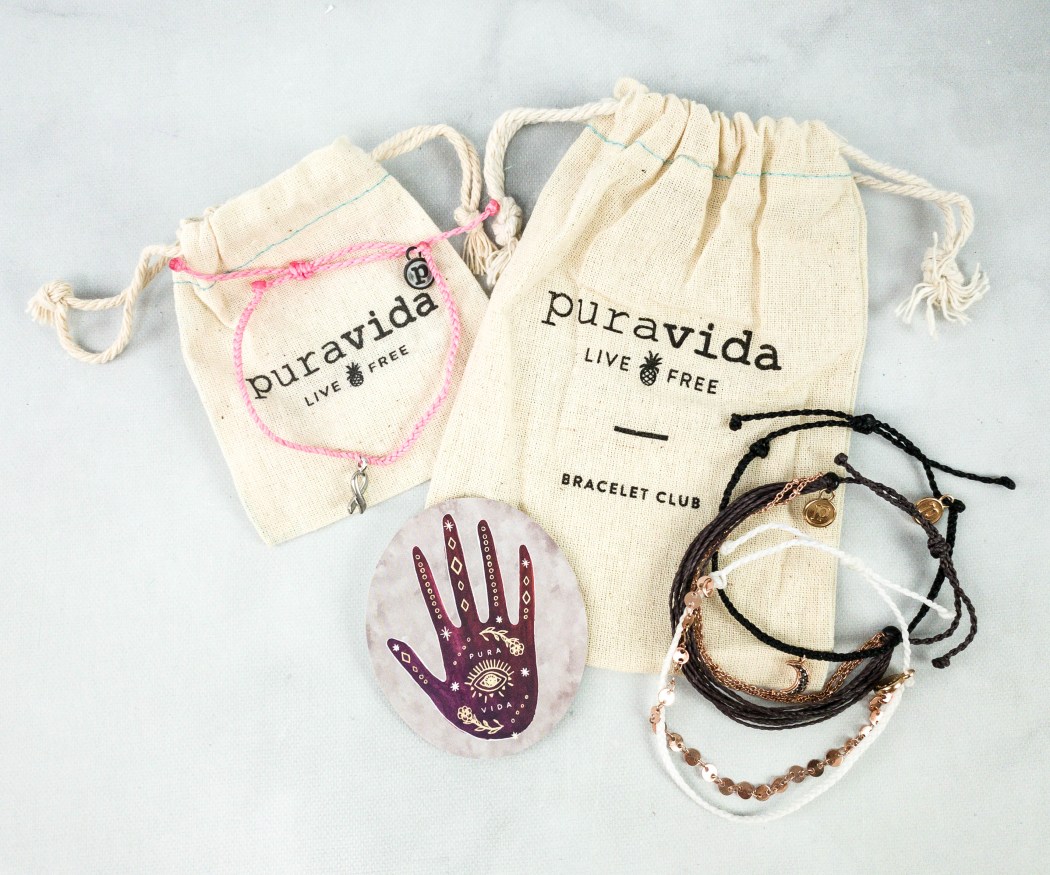 Image from: our review
What You Get: For dainty bracelets, Pura Vida Bracelet Club has got every fashionable teen covered! This subscription sends a monthly package with trendy bracelets they are sure to love from the start. They even let subscribers choose between two exclusively designed bracelet packs every month or leave everything as a surprise. Each pack has over $45 in value, and it includes three hand-picked bracelets from their latest and most popular collection, plus an exclusive monthly sticker. The bracelets are fun and stylish, and teens will want to stack them on their wrists as most of the designs go so well together!
If you want to learn more about the subscription, visit Pura Vida Bracelet Club Reviews.
Price: Month to month plan costs $14.95.
Deals:
---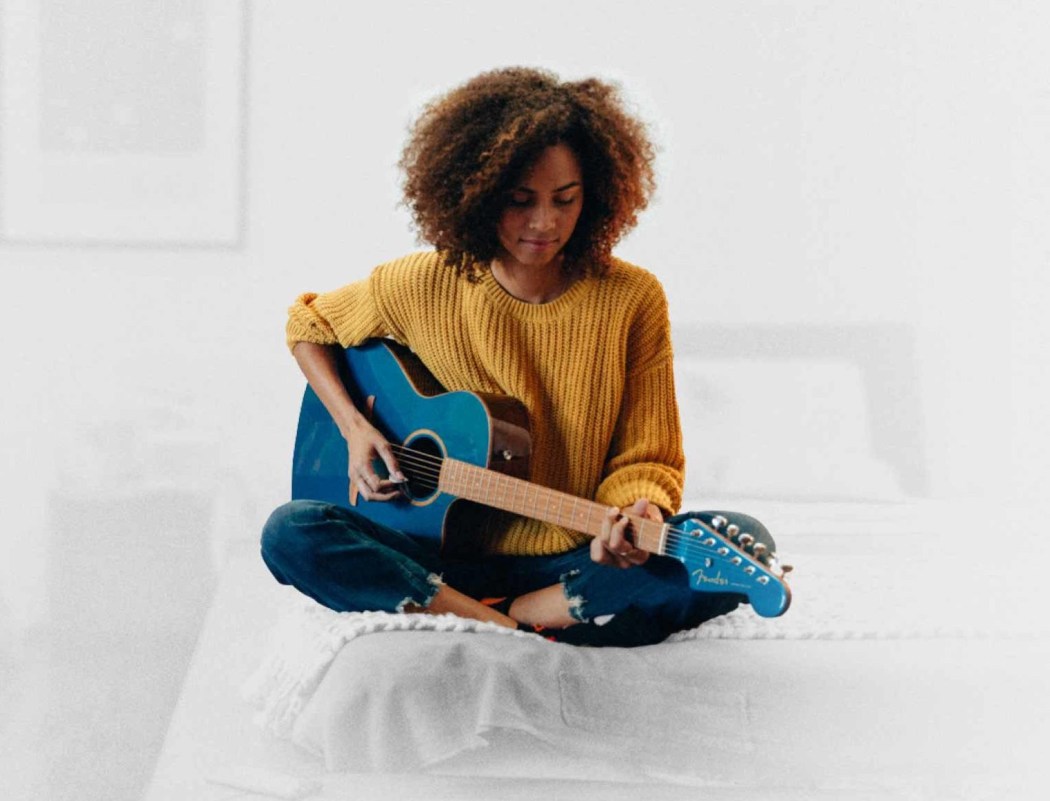 Image from: Fender Play
What You Get: Most teens love music, and aside from listening, they also want to learn how to play! Fender Play is a complete app for learning to play acoustic and electric guitar, bass, and ukulele. Teens can pick their style, learn how to make a riff in just minutes, play whatever genre they want, and improve their musical skills and ability. This subscription provides step-by-step lessons, and there are expert instructors to guide them so they can learn how to play fast. It even has 100s of their favorite songs!
Price: The box costs $9.99 per month or $89.99 for an annual plan.
---
Image from: our review
What You Get: My Hero Academia fans, rejoice! This is a box that teenagers will want to get their hands on. My Hero Academia Subscription Box is a quarterly subscription that delivers exclusive My Hero Academia merchandise! Each box contains 7 to 10 limited edition products based on the characters and iconic moments from the popular manga series that are not available elsewhere! It includes apparel, accessories, collectibles, stationery, homeware, decors, and more. This cool merchandise is delivered right to your door!
Check out what they've sent us on our My Hero Academia Subscription Box Reviews.
Price: Each box costs $39.99 per quarter, or $35.99 a quarter when you purchase an annual subscription.
---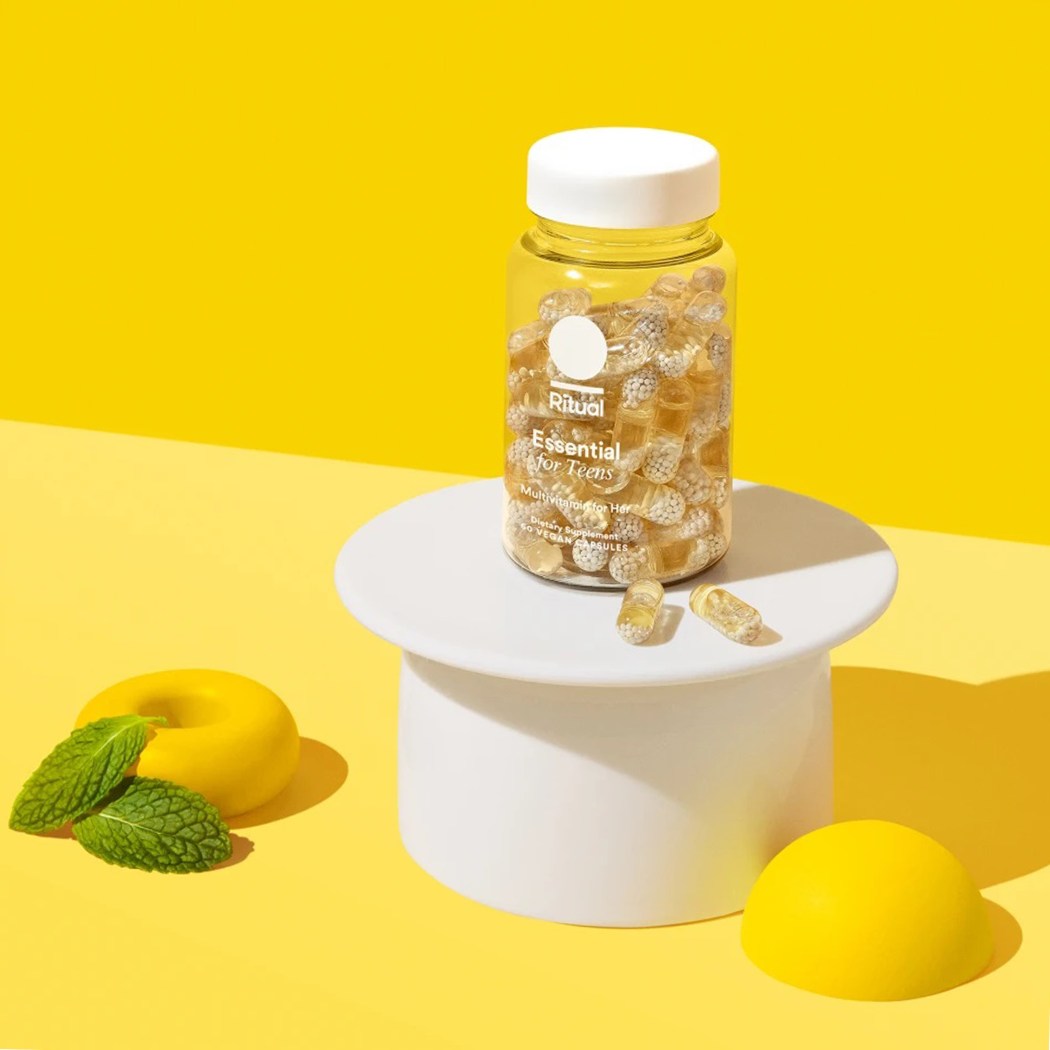 Image from: Ritual teens
What You Get: Teens also need to replenish energy and nutrients lost with vitamins that are best for their age, and Ritual Teens offers just that! Their minty multivitamin is packed with Omega-3 DHA and Iron, plus eight other nutrients to help keep teens at their best every day. These capsules are designed to dissolve later in less sensitive areas of the stomach so they can take them even without food. Each bottle contains 60 vegan capsules that are good for 30 days. No additives or shady fillers, just clean ingredients!
Visit Ritual Reviews for more details!
Price: A subscription costs $30 a month.
Deal: Save $15 on your first month when you bundle any 2+ Ritual products! Deal applies automatically, just visit and subscribe.
---
Image from: our review
What You Get: Teens who love to engage in science experiments should get this cool box! Each MEL Chemistry box contains up to three experiments designed to pique teens' interest by demonstrating real science in all of its beauty and depth. It is complete with everything needed, including reagents, additional equipment, detailed step-by-step instructions, and links to the video instructions. Subscribers will also have access to a mobile app that acts as a virtual 3D microscope, allowing them to see what happens in each experiment at the molecular level.
Visit our MEL Chemistry Reviews to learn more!
Price: Each box costs $34.90.
Deal: Get 30% off your first month! Use coupon code IGNITE.
---
Image from: our review
What You Get: Paletteful Packs is a monthly subscription that sends the best, high-quality art supplies to your door, making sure your artistic teen can finish a beautiful art project in no time. Every box includes a thematic collection of art and art supplies to help their imagination flow freely. The subscription currently offers three types of boxes: Petite Pack, a smaller and less expensive box, Young Artist Pack for children ages 8+, and Premier Pack for beginners, professionals, or anyone in between.
Read the Paletteful Packs Reviews to find out more!
Price: Petite Pack for $24/month, Young Artist Paletteful Pack for $30/month, and Premier Paletteful Pack for $35/month.
Deal: Save 10% on your first box. Use coupon code 10HOORAY.
---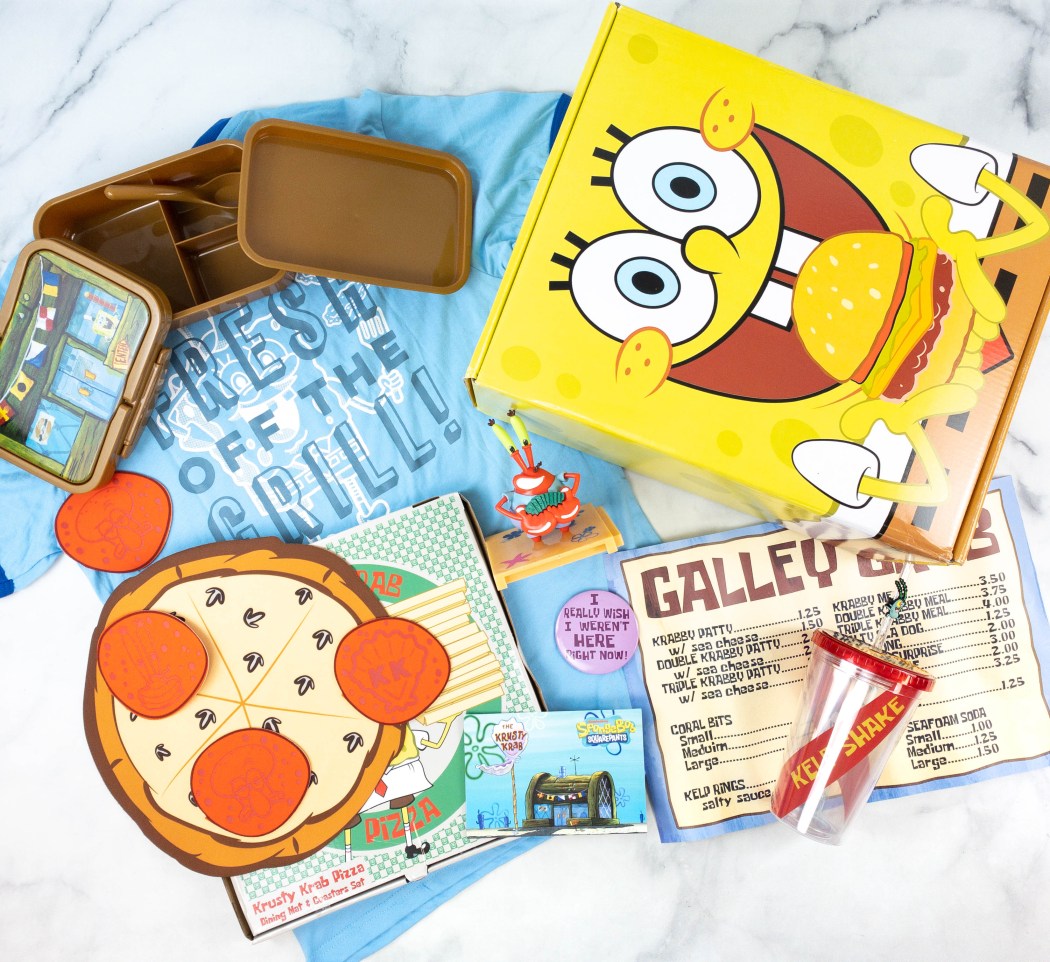 Image from: our review
Why We Love It: Get your young adult ready for some underwater-themed surprises! The Bikini Bottom Box will help teenagers discover exclusive merchandise and satisfy their fanatic side with quarterly shipments of themed boxes. It comes with 6-8 items like t-shirts, socks, bags, pins, vinyl figures, plush, umbrellas, mugs, pillows, and a lot more that aren't readily available elsewhere. Everything inside the box is inspired by Spongebob and his iconic moments! When they unbox one, Spongebob will be overjoyed!
Look into past boxes when you check out The Bikini Bottom Box Reviews.
Price: The box costs $40.99 per quarter.
---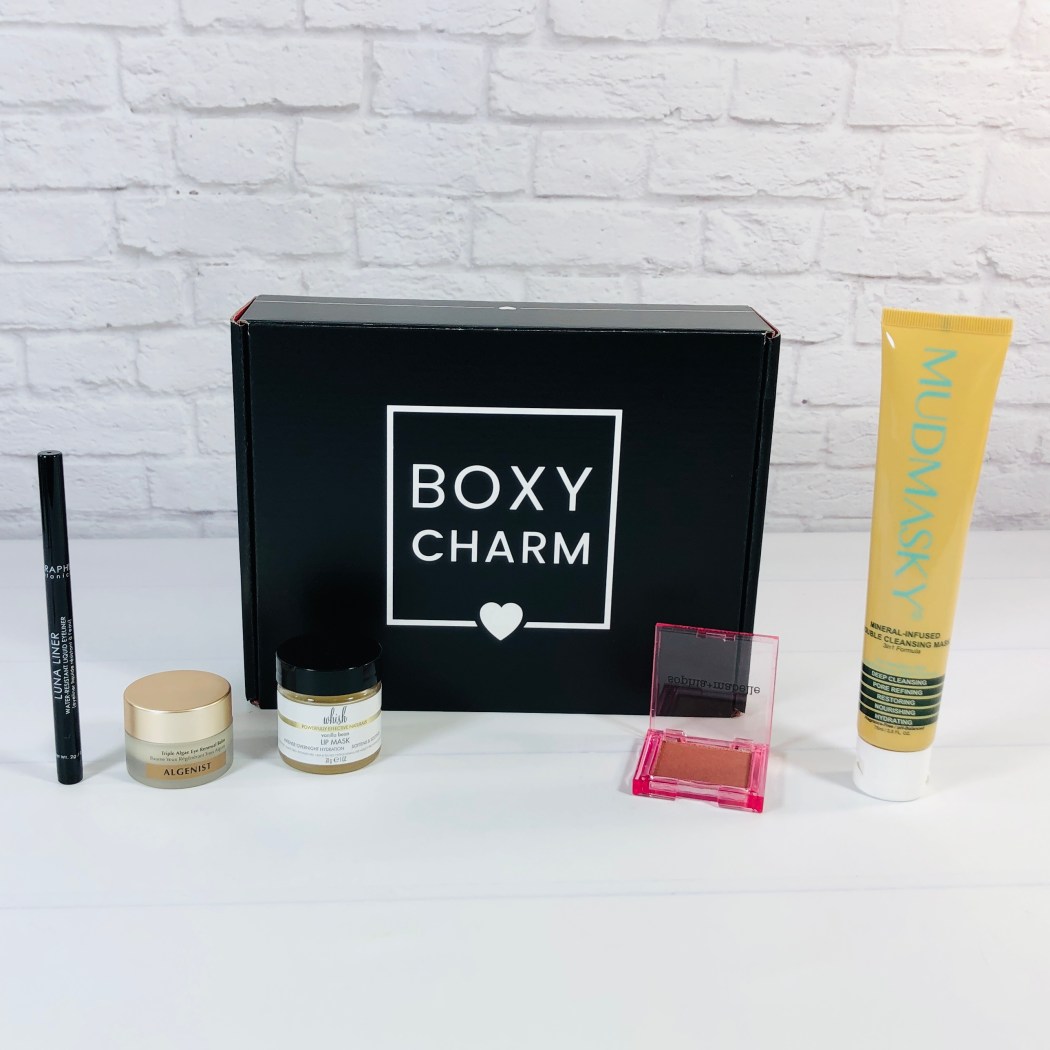 Image from: our review
Super fun with makeup and beauty supplies! – Lindsay Mary
What You Get: For your trendy and fashionable teen girls, BOXYCHARM is a great subscription choice! This makeup and beauty subscription box sends out 4-5 deluxe and full-size samples from well-known, popular, chic, and up-and-coming brands each month, with a value that is incredible for the small price! They offer teen-friendly palettes & makeup tools, as well as a variety of nail care, skincare, haircare, fragrance, and more. It's always a great variety of high-end products from the best beauty brands without paying the full price!
Check out our BOXYCHARM Reviews to see past items!
Price: The subscription costs $27.99 each month.
Deal: Get a FREE Gift with Boxycharm - enter code on site! Deal applies automatically, just visit and subscribe.
---
That's your list of the best subscription boxes for teens in 2022! Has your favorite made it to our list?
Want more? Make sure to check out all the readers' choices for the best subscription boxes in every category!
Say Hello to more great subscription boxes perfect for teenagers!