Teens nowadays don't just keep themselves inside a box, but they love expressing themselves too! From books, movies, fashion, and even make-up, there are now lots of subscription boxes that cater to what they need, and what they want! This stage of their life also serves as the defining moment of what they want and can be in the future so it's right to let them explore and know themselves more!
We listed down the best boxes that appeal and target the teenage years, and asked the readers to vote for which they think are the best to be included in the list for best teen subscription boxes! Also, check out all the teens' subscription boxes on our complete list! Don't forget to hit the heart button at the top of this post to save it for later so you can try more boxes!
The Top 20 Subscription Boxes For Teens Voted By Our Readers!
Real subscribers voted and these are all the best subscription boxes for teenagers:
Our readers say:
The projects are slightly challenging but not too hard. You can keep everything and they really last! The book has the history of the design or invention plus challenge prompts. If you're really into it like I am the box can expand your creativity (again, while having something useful). -Jeff T.
What you get: Eureka Crate is made especially for kids ages 14 and up, and each box includes engineering projects, science and math principles, plus a whole lot of fun! Every month, you'll get to work on an engineering project (examples are desk lamps, or electric pencil sharpeners, or anything that's really useful), plus it comes with detailed step-by-step instructions. You also get the Maker's Guide and a design challenge that will take your project knowledge to the next level.
Visit the Eureka Crate Reviews page and see some of the amazing past projects!
Price: Subscriptions start at $29.95 per month.
Deal: Save 40% on your first month! Use this link to get the deal.
---

What you get: Ipsy is a trendy box that contains 5 sample sized products from popular brands, it can be a great starter beauty subscription for teens. Also, each package includes a cute glam bag where you can store the items in your month's box. You can get stuff from popular brands like Tarte, Ciate London, Juice Beauty, EyeKo, Steve Laurant, and It Cosmetics, and more!
Read the Ipsy Reviews and see more of this amazing beauty subscription!
Price: The subscription costs $12 per month.
---

What You Get: Maker Crate is the arts and crafts crate that is perfect for teens (and grownups, too!) Let them discover new art and design tools, gain creative confidence to turn their artistic vision and plans to reality. Each crate introduces us to a new technique, plus they also let us get a look at some real-world applications and history! You can get an engineering project, high-quality materials and instructions, Maker's Guide, and a design challenge in each box. So, whether you're 14 or 104, you will definitely enjoy exploring with this box!
Price: The crate costs $29.95 per month.
Deal: Save 40% on your first month! Use this link to get the deal.
---
What you get: Geek out with Loot Crate every month as you get a surprise mystery box packed with geek goodies! It includes collectibles, apparel, comics, pins, art prints, and posters. Each month's box is curated around a theme, giving subscribers something new and exciting to look forward to. Some of the past boxes contained and featured Captain Marvel, Hulk, Naruto, Adventure Time, Attack on Titan, Alien, Venom, X-Files, and more! You can expect a lot of exclusive merch from this subscription, as well as some rare geeky collectibles!
Check out Loot Crate Reviews for more details!
Price: Each box is $19.99 per month.
Deal: Save 15% on any subscription plan. Use coupon code HELLOSUBSCRIPTION15.
---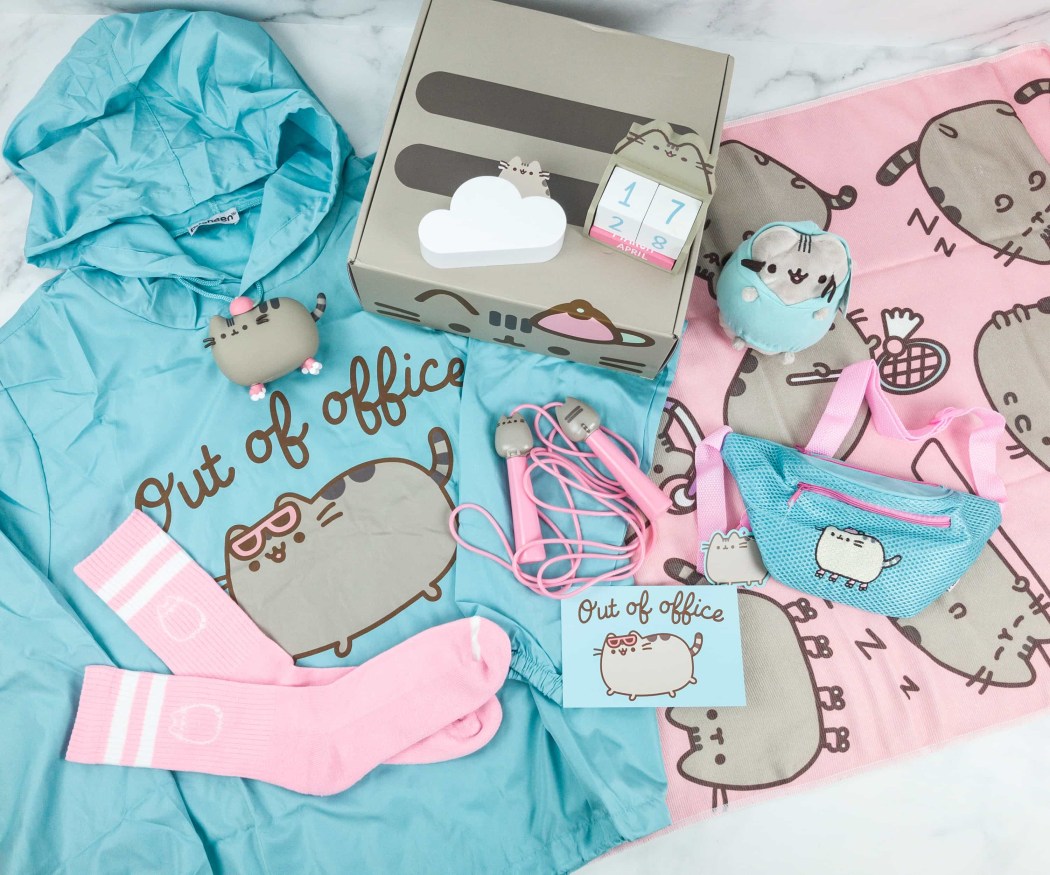 There are always the cutest things in this box. At least 8 different Pusheen branded limited edition products for under $50. I always feel I get enough items I love to make the box worth keeping every year. -Kat
What you get: Pusheen is really an adorable character, and teens love her! This box contains everything Pusheen, and each quarter, this cute box will send you a variety of Pusheen-themed items like wearables, stationery items, figures, and even household items!
See the Pusheen Reviews and see more of this cute subscription!
Price: Each box costs $49.95 per quarter.
---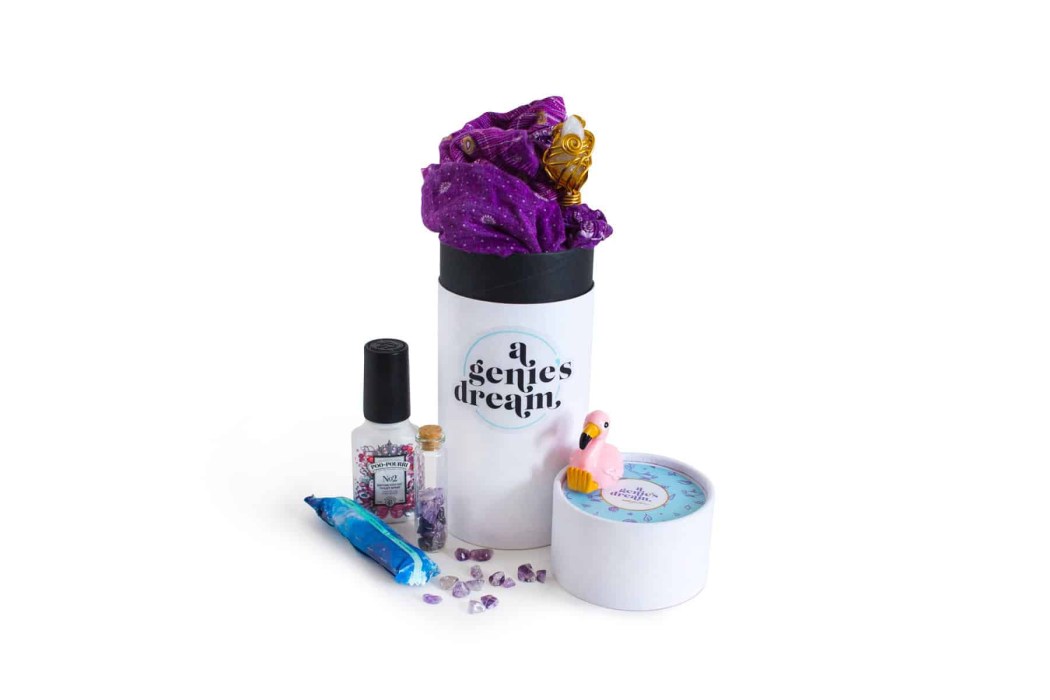 What You Get: A Genie's Dream is a subscription that helps young women to accept their natural "gifts" in order to feel inspired by it, and take them to another state of mind and world. The monthly subscription tubes are filled with gifts that will inspire and comfort your mystical soul, revealing your own inner genie goddess!
Price: The subscription costs $30 per month.
---
What you get: For those who love books, here's OwlCrate that features the hottest Young Adult novel, which most likely will appeal to teens! Each month, subscribers will receive a YA novel, plus 3 to 5 bookish items that are in line with the book's theme, to enhance the whole reading experience!
See the OwlCrate Reviews page and take a peek at past box contents!
Price: Each box costs $29.99 per month.
Deal: Save 10% off your order! Use coupon code WELCOME10.
---

What you get: Get a fragrance of your choice from Scentbird each month. They have a wide variety of premium brands that will definitely tickle your sense of smell, and there's surely one that will appeal even to the pickiest teenager. They also include a free case with every first order. Each monthly box contains a 30-day supply of fragrance, but you can also change the frequency or number of scents you receive.
Learn more by checking out our ScentBird Reviews!
Price: The subscription costs $14.95 each month.
Deal: Get your second month free! Use this link to get the deal.
---
What You Get: If you love to try international snacks, you can get the Universal Yums box! Each month, the box will contain unique and delicious snacks from a feature country, which you cannot find in US stores. You will find both sweet and savory snacks, all with the featured country's distinct flavors and spices. Each box also comes with an interactive guidebook that contains an explanation of why they chose each snack, as well as trivia, games, recipes, and other cultural feats!
See the reviews page for Universal Yums to take a peek at our past boxes!
Price: The cost of the box starts at $14.
Deal: Get $5 off your first month when you sign up for a Super Yum Box subscription! Use this link to get the deal.
---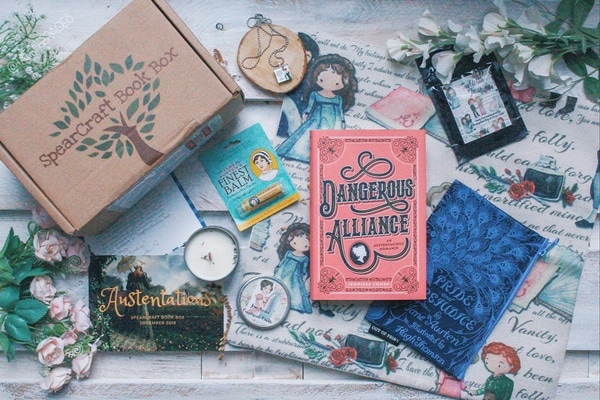 What You Get: Another book subscription that will definitely appeal to teens is the SpearCraft Book Box. Each month, get newly published Young Adult novels and 4 to 8 assorted bookish fandom goodies. It also comes with a fun theme each month, so you can get the most out of your subscription by enjoying it!
Price: The subscription costs $29.99 each month.
Deals:
---

What You Get: For trendy and fashionable teen girls, Boxycharm is a make-up and beauty subscription box that sends out 4 to 5 deluxe and full-size samples each month. They can try the products and see it if works well for them before deciding to stick to it and buy a full-size. Also, the box always includes amazingly high-value and premium items!
Check out our Boxycharm reviews to see past items!
Price: The subscription costs $25 each month.
Deals:
---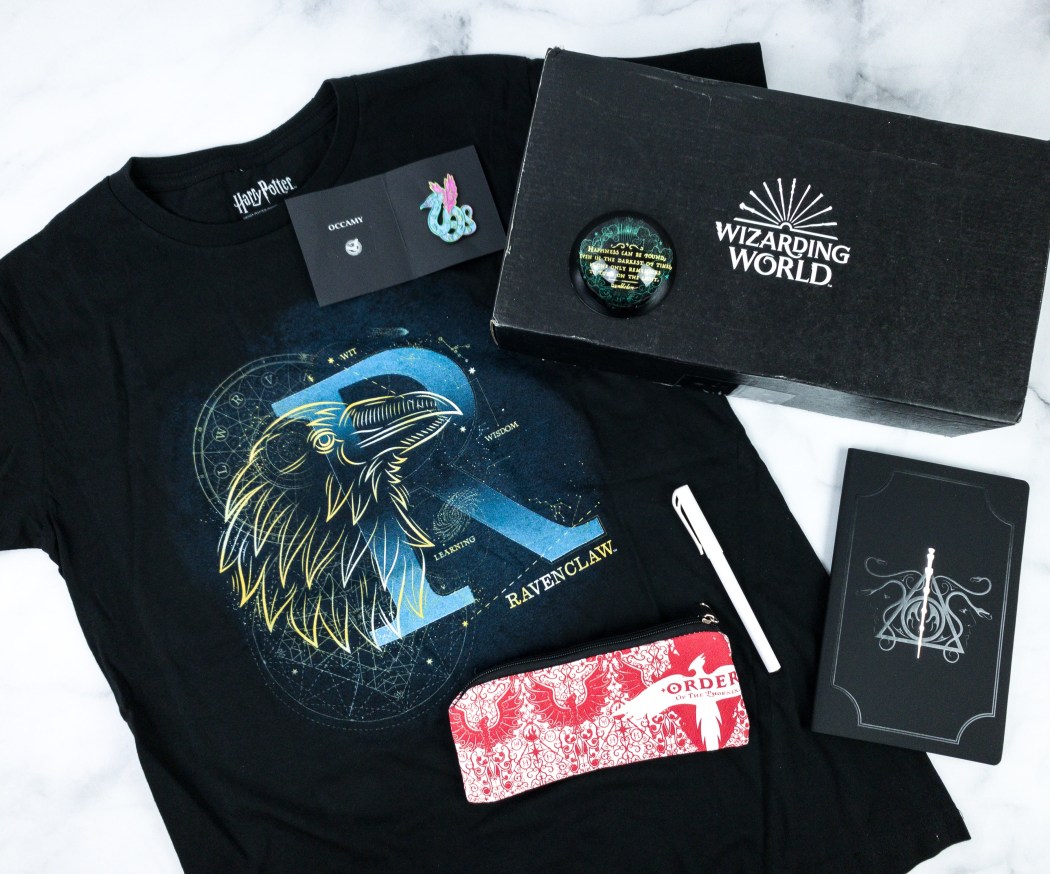 Calling all Hogwarts students! I don't care if this box is late bc it still has the best hp goodies. -Luna
What you get: Any Potterhead would like to get to the Wizarding World! People of any age, especially teenagers who love magic and those who have a good imagination would love to set their foot on the magical world created by J.K. Rowling! Getting J.K. Rowling's Wizarding World Crate is like living with the fantastic wizards, witches, and fantastic beasts as this official Harry Potter and Fantastic Beasts subscription box from Loot Crate sends us 5 to 7 unique and officially licensed Wizarding World merch, bi-monthly!
Visit the J.K. Rowling's Wizarding World Crate Reviews page to find out more!
Price: The box costs $39.99 every two months.
Deal: Save 15% on your subscription! Use coupon code .
---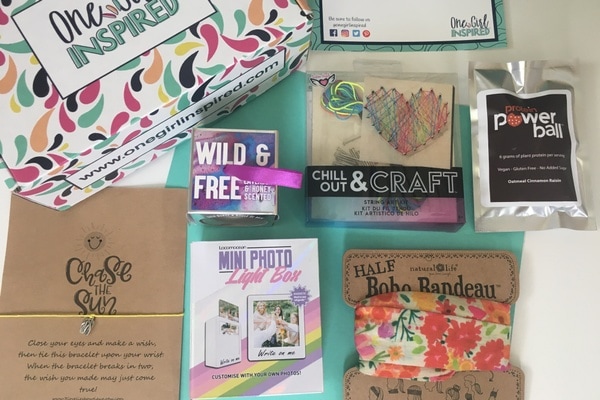 What You Get: This box is definitely for the teen girls! Each One Girl Inspired Box features a theme accompanied by 4 to 6 thoughtfully and carefully selected items, which corresponds to the time of the year. The box may contain journals, personal development books. school supplies, beauty products, jewelry and accessories, tech gadgets, and more! They also have this mission to provide messaging to help teen girls.
Price: The subscription costs $32 each month.
---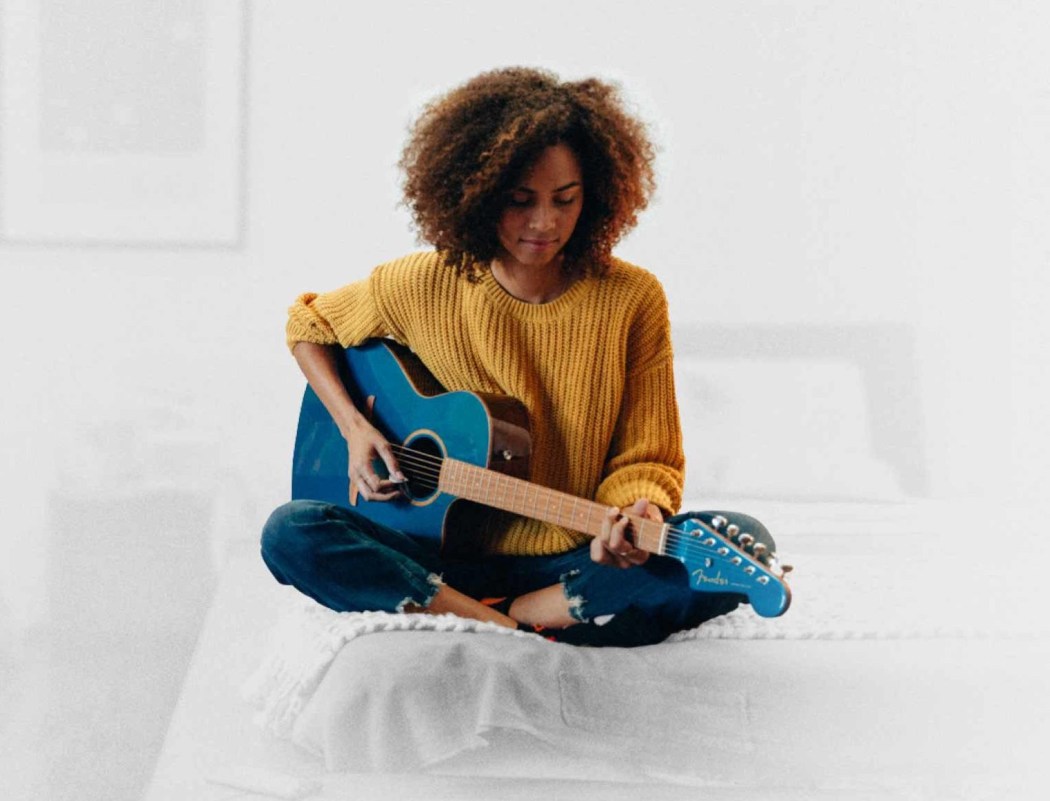 What You Get: Most teens love music, and aside from listening, they even want to learn how to play! Fender Play is a complete app for learning to play acoustic and electric guitar, bass, and ukulele. They provide step-by-step lessons, and there are expert instructors that will guide you so you can learn how to play fast! It even has 100s of your favorite songs!
Price: The box costs $9.99 per month.
---

What You Get: Teens who love to engage in science experiments should get this cool box! Each MEL Chemistry box contains an experiment that is completely safe and designed for home use. Each month, you can get 2 to 3 experiments that you can try with the whole family. The box will contain all the stuff that you need and complete instructions, so all you have to do is to enjoy making each of them!
Visit our  MEL Chemistry Reviews to learn more!
Price: Each box costs $34.90.
Deals:
---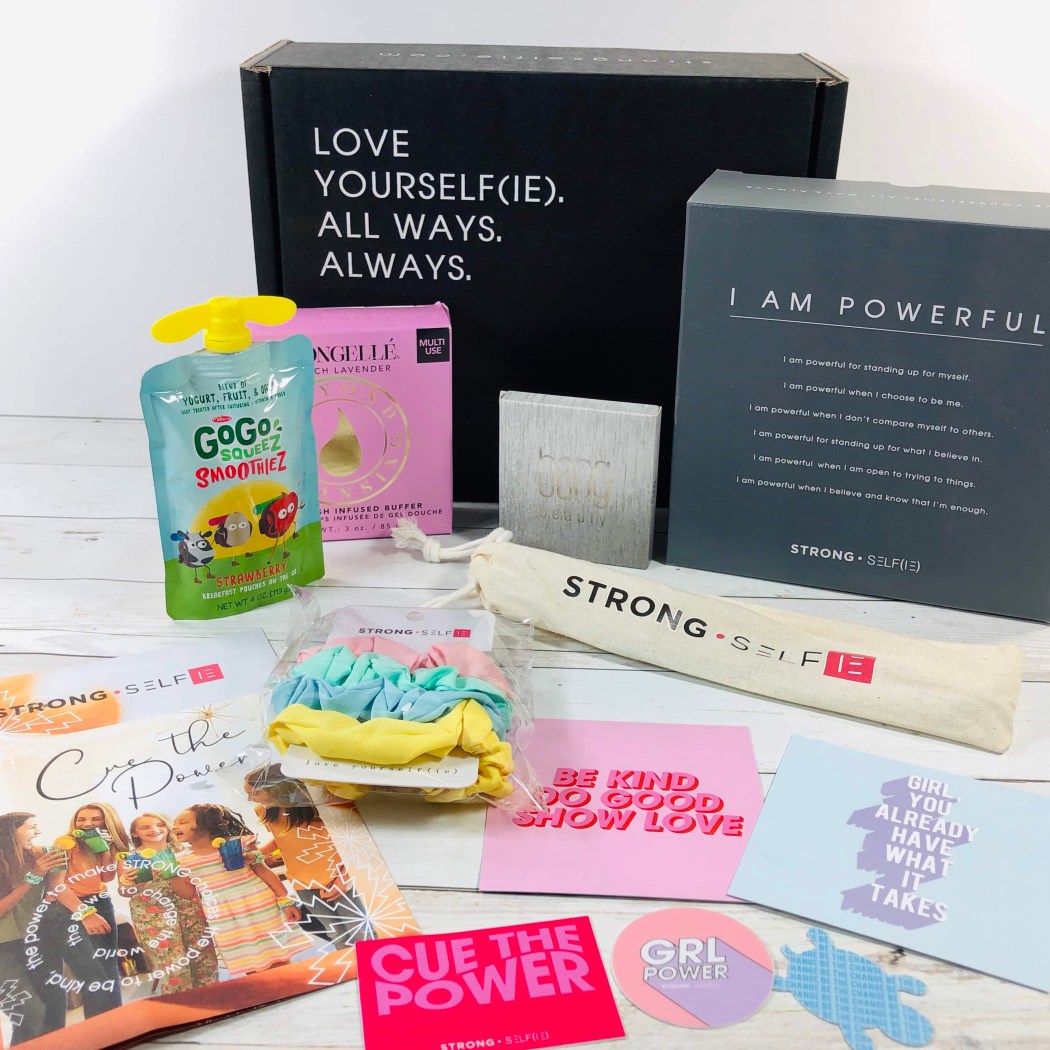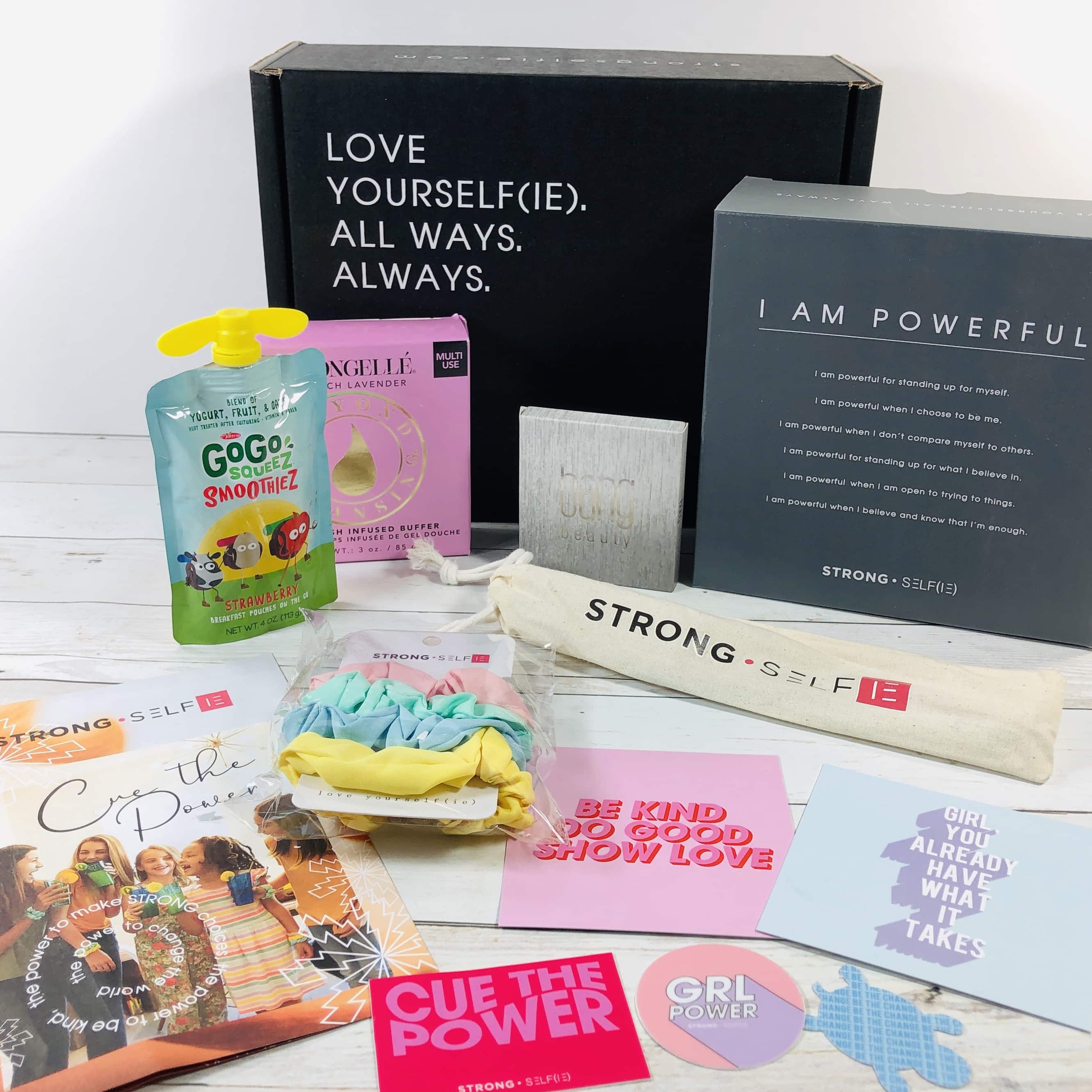 What you get: We all need a strong support system to make us feel empowered. For teenagers, it's really important to develop their confidence and faith in themselves. Strong Selfie is a box that truly empowers teens to inspire and support them to be the best version of themselves. There are 2 boxes that you can choose from: Burst Box for girls 13-17 years old and Bloom Box for girls 8-12 years old.
Check out STRONG Selfie Reviews for more details!
Price: Quarterly boxes start at $59.95.
Deal: Get 20% off your first box in a membership! Use coupon code Hello20.
---
What You Get: Paletteful Packs subscription is specially curated for art lovers! The box contains the best art supplies delivered monthly to your door. Every box includes everything that you need to create a masterpiece. They currently offer two types of boxes: Young Artist for children ages 8+ and Premier Pack for adults, whether beginners, professionals, or anyone in between.
See the reviews for Paletteful Packs and find out more!
Price: The subscription costs $29.95 per month.
Deal: Save 10% on your first box. Use coupon code 10HOORAY.
---
What You Get: Just like the character where the name of this box came from, it's really "super"! Each month, receive an amazing box that contains 4 to 7 pieces of hand-selected jewelry and collectibles. Kal-Elle Fandom Monthly box also announced ahead of time so you can go and skip if it's a fandom that you don't like.
Check out all the past reviews for the Kal-Elle Fandom Monthly subscription box!
Price: The subscription costs $25 per month.
---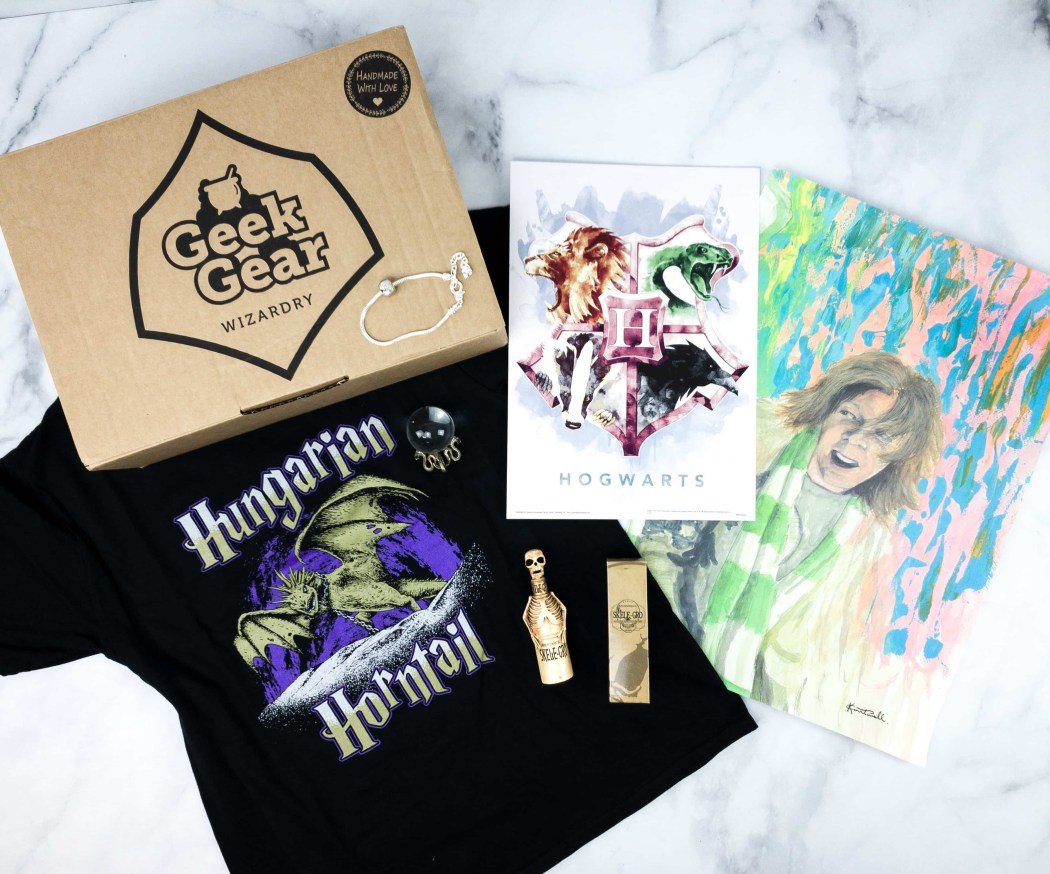 What You Get: For geeks and gamers, you can get your fix monthly via GeekGear! Receive a box each month that is filled with gear that follows a monthly theme. You can get licensed and exclusive merch, and they even include surprises!
Check out our reviews for GeekGear!
Price: The box costs £19.99 (about $28.31), plus shipping.
Deals:
---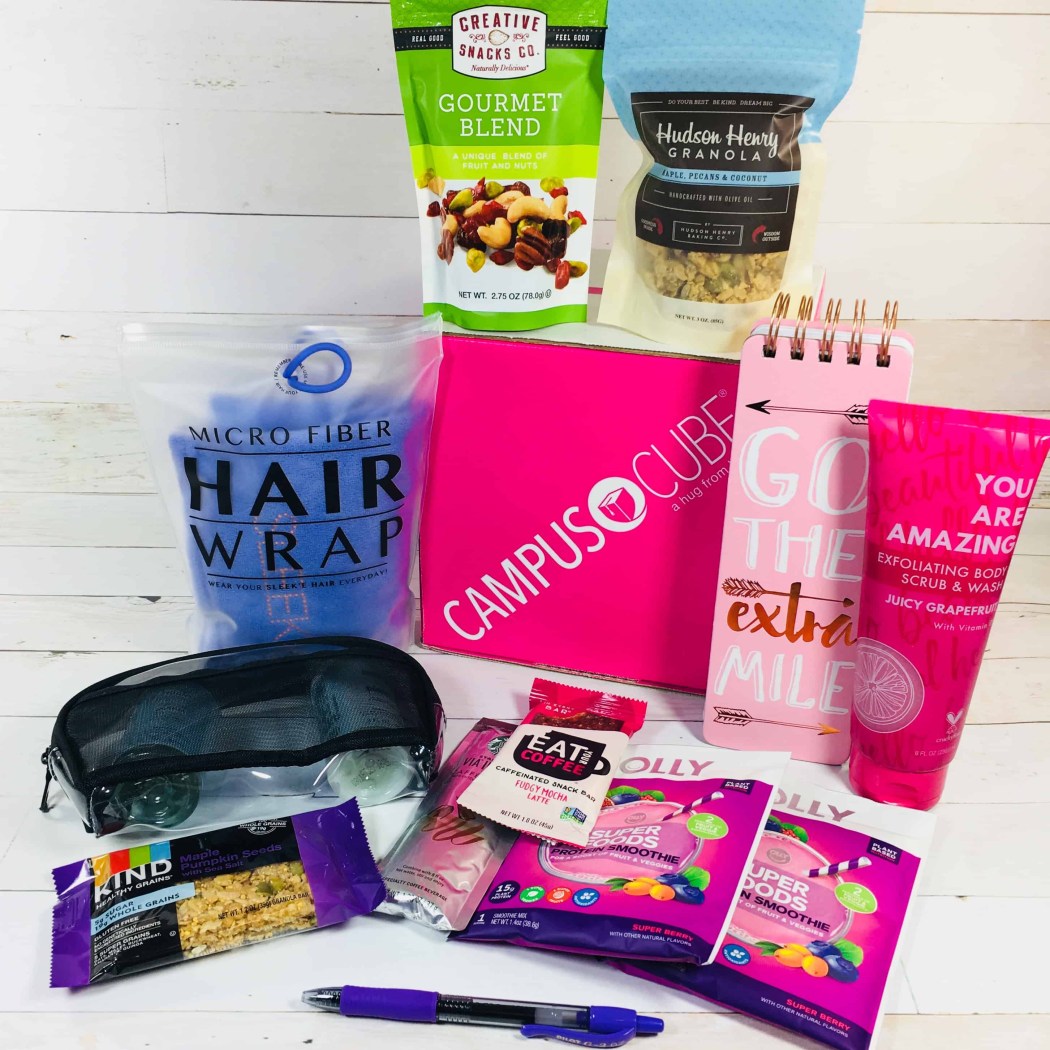 Snacks, self care, etc. My teenager loves this box! There is a variety of snacks and care items that my high school and college age children enjoy. -Debbie
What you get: The CampusCube box shows love and support to all the teens! For the girls, here's a care package that is specially curated to help them get through the semester. The items range from snacks to beauty and accessories to stationery. They can receive up to 4 boxes per semester, or a total of 8 boxes all throughout the school year!
Read the CampusCube Girls Reviews for more information!
Price: Subscriptions start at $39.99.
Deal: Take $5 off your box! Use coupon code HS5.
---
That's your list for the best subscription boxes for teens in 2020! Has your favorite made it to our list?
Want more? Make sure to check out all the readers' choices for the best subscription boxes in every category!
Say Hello to more great subscription boxes perfect for teenagers!