Asian beauty trends have been a driving force in the world of beauty, giving rise to captivating concepts like glass skin, the dewy no-makeup look, and gradient lips. With a flair for staying ahead of the curve, Asia leads the way in discovering the latest beauty phenomena and embracing cutting-edge innovations, drawing beauty enthusiasts from all corners of the globe to explore and revel in these captivating trends.
Asian beauty products prioritize minimal and natural looks while emphasizing the importance of maintaining healthy skin. If you're eager to explore these beauty secrets, Asian beauty subscription boxes offer the perfect opportunity. These carefully curated boxes feature an array of top-notch Asian beauty products, some of which are hard to come by in the US.
Embark on a journey to uncover well-guarded beauty secrets and the latest trends from countries like Japan and South Korea. From sheet masks to face mists, BB creams to lip tints, these subscription boxes are a treasure trove of Asian beauty delights. Below, we present the best Asian beauty subscription boxes to help you achieve that coveted Asian beauty glow you admire!
The Best Asian Beauty Subscription Boxes For Achieving A More Natural Look!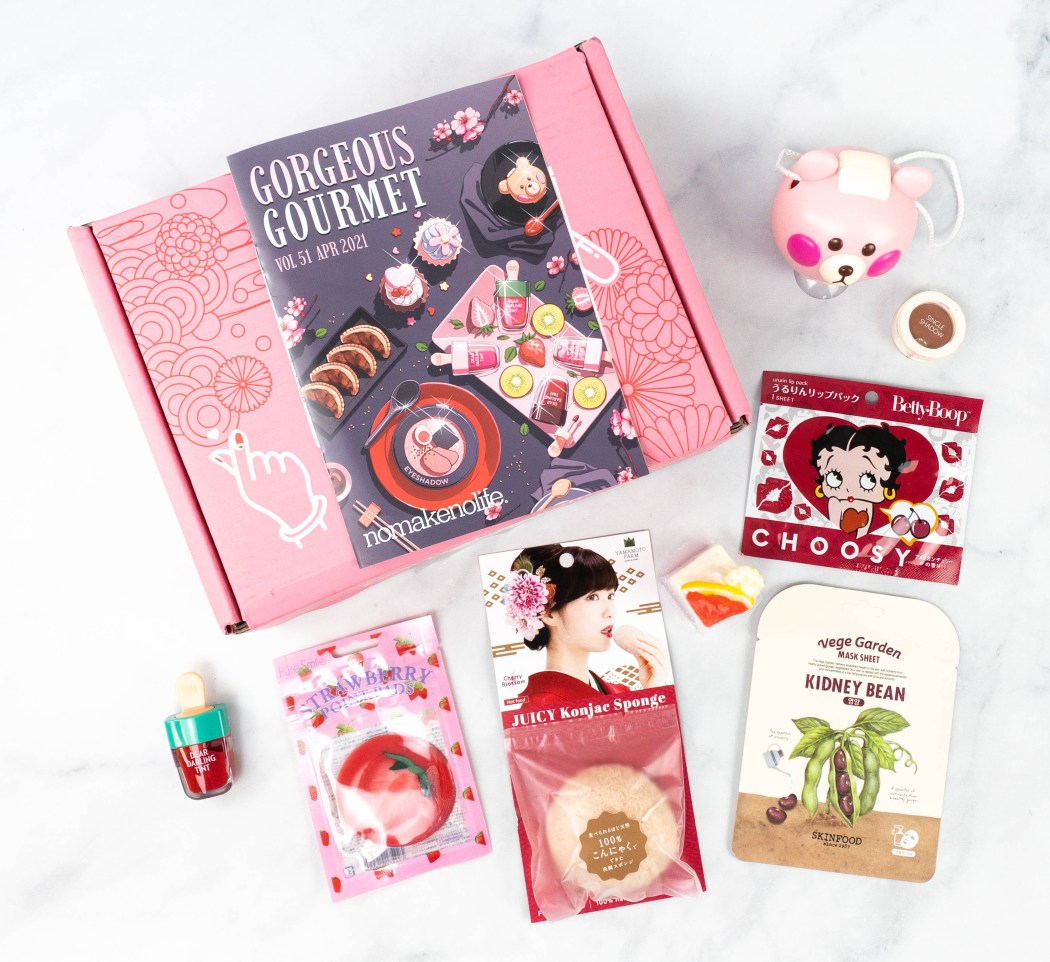 Image from: our review
Why We Love It: If you're looking for J-beauty and K-beauty products to add to your routine, there is nmnl that will give you just what you desire. It is a monthly beauty box aiming to share how amazing and unique beauty products from Japan and Korea are. Each box is filled with 8-9 exclusive, limited edition and definitely, high-quality genuine Korean and Japanese makeup, skincare, bath & body, tools, and more chosen by their in-house beauty consultant. These beauty goodies come from trusted brands like Etude House, Tony Moly, Innisfree, Canmake Tokyo, DHC, and Dolly Wink. With this subscription, you'll get your hands on unique and exclusive cosmetics, plus happiness guaranteed!
Deal: Check the latest nmnl spoilers to get the latest code! Use this link to get the deal.
---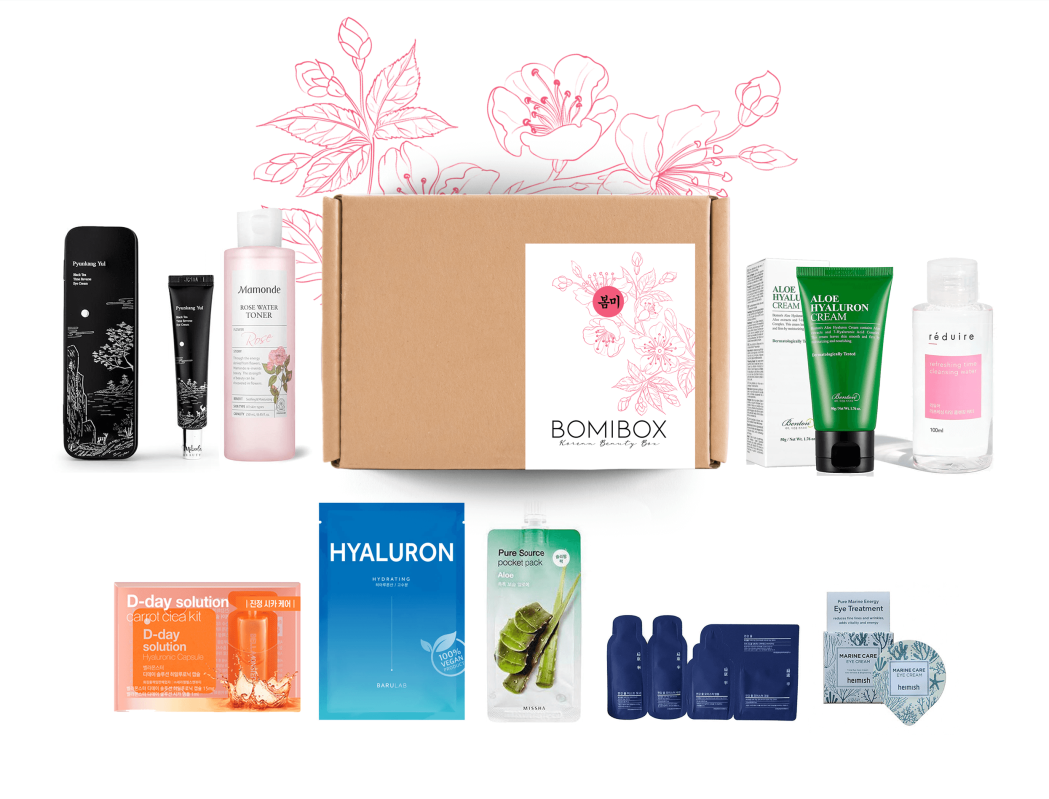 Image from: BomiBox
Why We Love It: BomiBox is a go-to subscription for your Korean beauty needs. This ultimate Korean beauty box is filled to the brim with only the best beauty products you'll gladly feed your skin with! Each box is always valued at over $80, and it comes with full-sized and deluxe sample-sized 100% authentic Korean skincare and beauty products suitable for all skin types. What makes this subscription even awesome and great is they donate a portion of proceeds from each box to support advocacy on domestic violence and human trafficking.
Deal: Save $2 on your first Bomibox or Bomibag! Use coupon code HELLOBOMI.
---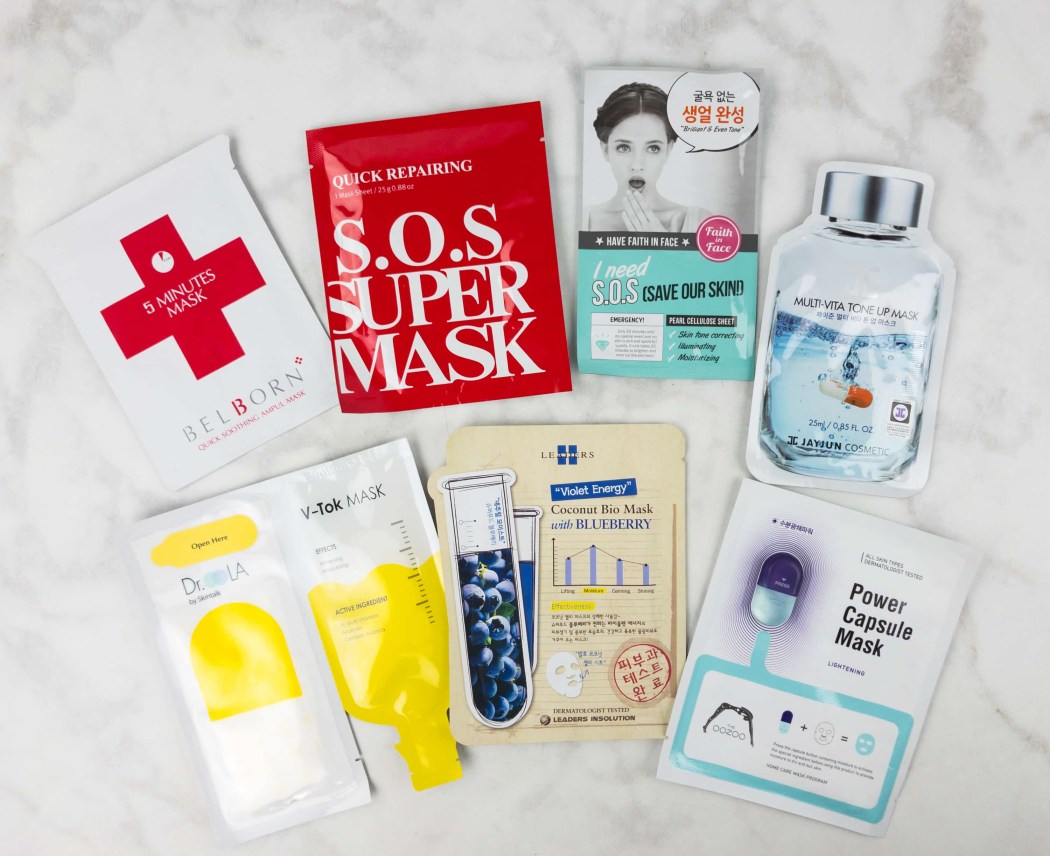 Image from: our review
Why We Love It: If you love sheet masks, FaceTory has got something for you! This skincare subscription offers an inexpensive subscription that lets you try the best Korean beauty products without the overwhelming feeling. There are three subscription tiers to choose from: Lux PLUS, which sends 10-12 products each quarter; 7 Lux, which comes with 7 luxurious sheet masks and 1-2 bonus items; and 4-Ever Fresh, which gives you 4 sheet masks. From brightening masks to hydrating masks and everything in between, they make it fun and easy for you to discover the best Korean skincare products that the whole world is going crazy for!
Deal: Get 20% off your FaceTory order! Use coupon code HELLO20. Works on subscriptions & shop!
---
Image from: PinkSeoul Box
Why We Love It: If you're in the search for the best Korean skincare and makeup products that would work on your skin type, PinkSeoul Box is just what you're looking for! This bi-monthly subscription sends a box that you can customize, depending on your skin type and area of focus. You can choose from two box options: PinkSeoul is for individuals who are aged under 35 and the PinkSeoul PLUS for beauty enthusiasts aged 35 and over. Let them know your skin type, skin color, area of focus you want to improve, and they will do all the work for you! Receive at least 4 full-sized beauty products, 2 sheet masks, and an accessory item to love! Now, you can be confident in reaching your Asian beauty goals.
Deal: Save 10% off your first month! Use coupon code HELLOSUB.
---
Image from: masqueBAR
Why We Love It: For the latest trends in Korean beauty and skincare, masqueBAR is one great subscription to try! This leaping bunny-certified brand opens the gate to the clean and green masks that will feed your skin with the right nutrients. They have every sheet masks you can use to care for your skin, starting from your face down to your toes. You can shop their 30-day supply bundles depending on what your skin needs the most and save 20% on each shipment. You can also take the quiz to better match you with masks that'll moisturize and heal your skin all year long, whatever weather you face!
---
And that wraps up our list of the best Asian beauty subscription boxes!
Find more amazing subscriptions when you check out our list of all the best subscription boxes in every category!