In a world of ever-evolving food trends, Paleo meals have emerged as a timeless and health-conscious choice. Inspired by the eating habits of our Paleolithic ancestors, this diet focuses on consuming foods that resemble those enjoyed during that era. Beyond its historical significance, the Paleo diet has gained recognition for its numerous health benefits. A Paleo meal plan is said to promote anti-inflammatory effects, enhance sleep quality, alleviate allergies, stabilize blood sugar levels, and more. Embrace the power of nourishing your body with nature's bounty through these Paleo meal delivery services and subscriptions.
Show More (15 items)
Drawing from the principles of hunting and gathering, this dietary approach emphasizes the consumption of lean meats, fish, fruits, vegetables, nuts, and seeds while eliminating grains, dairy, processed foods, refined oils, and sugars. But fret not, as depriving your taste buds is not the goal here.
Indulge in mouthwatering and guilt-free meals with the best Paleo meal kits and subscription boxes. Say goodbye to grocery store runs and the hassle of meal planning, and embrace the convenience of these top-rated Paleo options below.
The Best Paleo Meal Kits and Subscription Boxes!
Meal Delivery Subscriptions and Kits, plus Meal Planning Subscriptions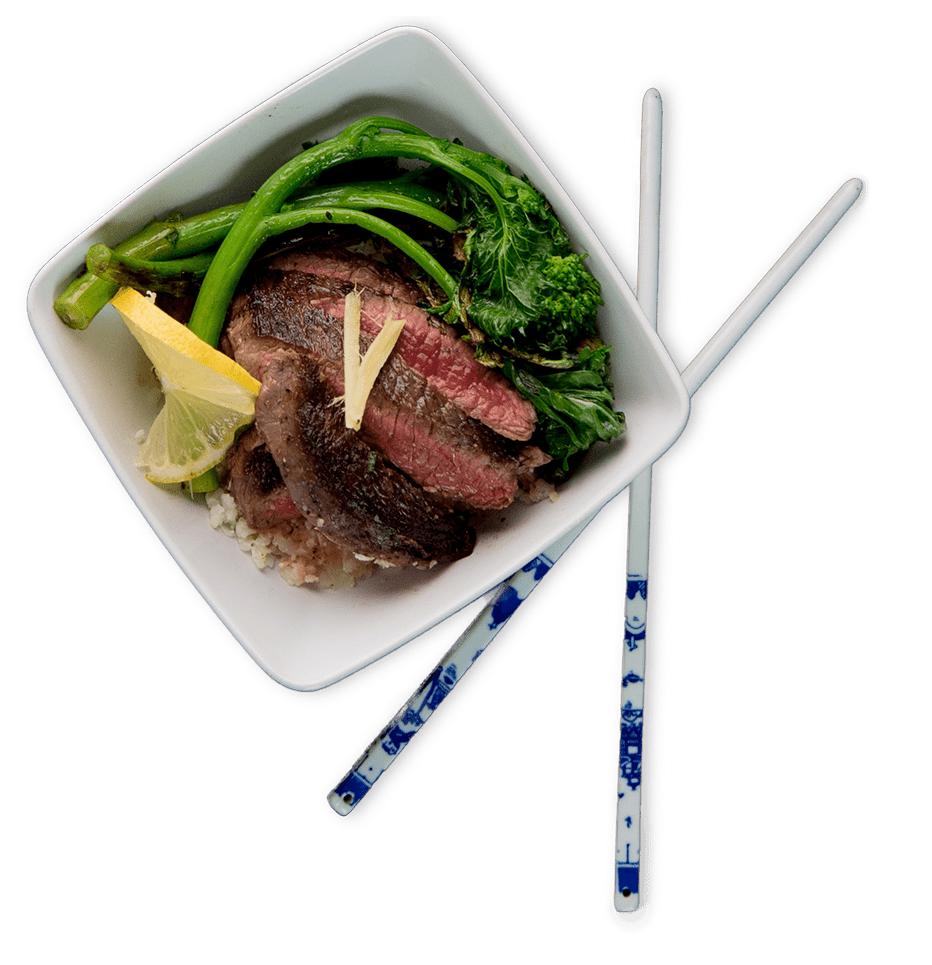 Image from: Trifecta
What You Get: Get fully cooked Organic Paleo, Clean, Vegan meals delivered directly to your door. Each Trifecta box contains delicious dishes made from 100% USDA Organic Ingredients that are guaranteed to be gluten-free, dairy-free, soy-free, and Non-GMO. All their meals are never frozen, vacuum sealed, and delivered in refrigerated cases directly to their subscribers in all 50 states.
Deal: Get $120 off across your first 6 boxes! Use coupon code HS120.
---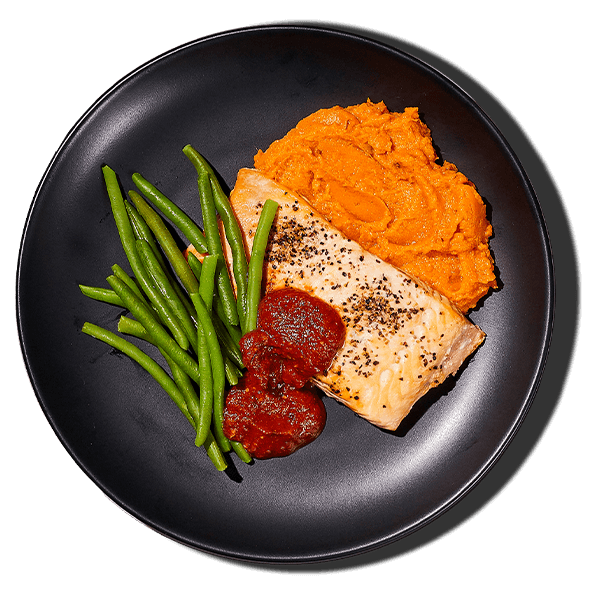 Image from: Factor_
What You Get: Factor_ (formerly Factor 75), a prepared meal subscription that delivers healthy chef-developed meals. They prepare and deliver fresh, nutritious meals to your door. They combine nutrition science and culinary excellence to design dishes that taste amazing, and give your body and mind the nutrients needed to perform at their peak!
Deal: Get up to $276 off your first FIVE weeks – that's 60% off your first box, and 20% off each on your second to fifth boxes! Use coupon code FACTOR276. Valid for new subscribers only.
---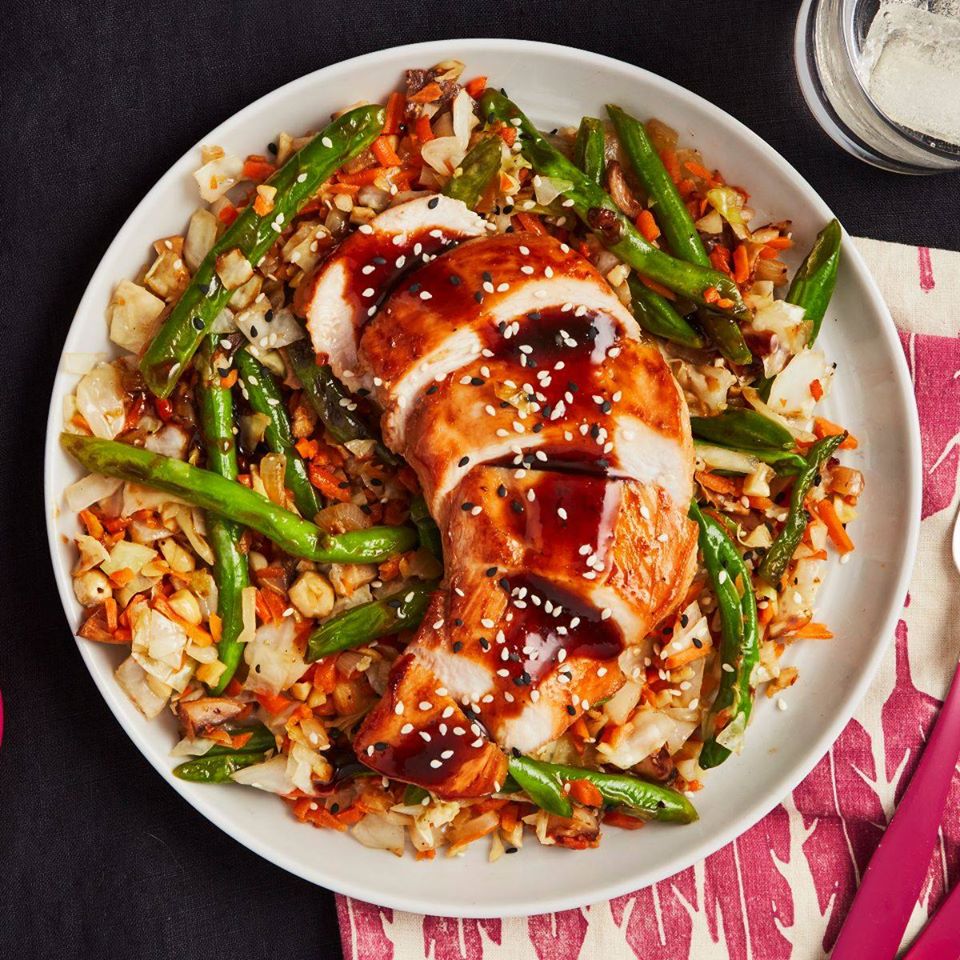 Image from: Green Chef
What You Get: Green Chef makes sure you get your healthy dinner fix in just 20 – 30 minutes. Each box comes with recipes and ingredients for at least three meals a week. The ingredients are fresh and sustainably sourced. They're even color-coded for easy sorting! For those with diet restrictions, check out their vegetarian, omnivore, carnivore, gluten-free, and paleo meal options. The only thing you need at home is olive oil, salt, and pepper!
Deal: Save $35 on your first box, $20 on your second and third, and $15 on your fourth – that's $100 savings! Deal applies automatically, just visit and subscribe.
---
Image from: Snap Kitchen
What You Get: Snap Kitchen caters to various lifestyles, offering different types of meals that range from low-carb to keto-friendly. They also let their subscribers select their meals and switch them up each week. When the meals arrive at your door, all you have to do is heat them and enjoy – no more cooking involved!
Deal: Get up to $60 OFF your first 3 weeks of Snap Kitchen! Use coupon code GET60.
---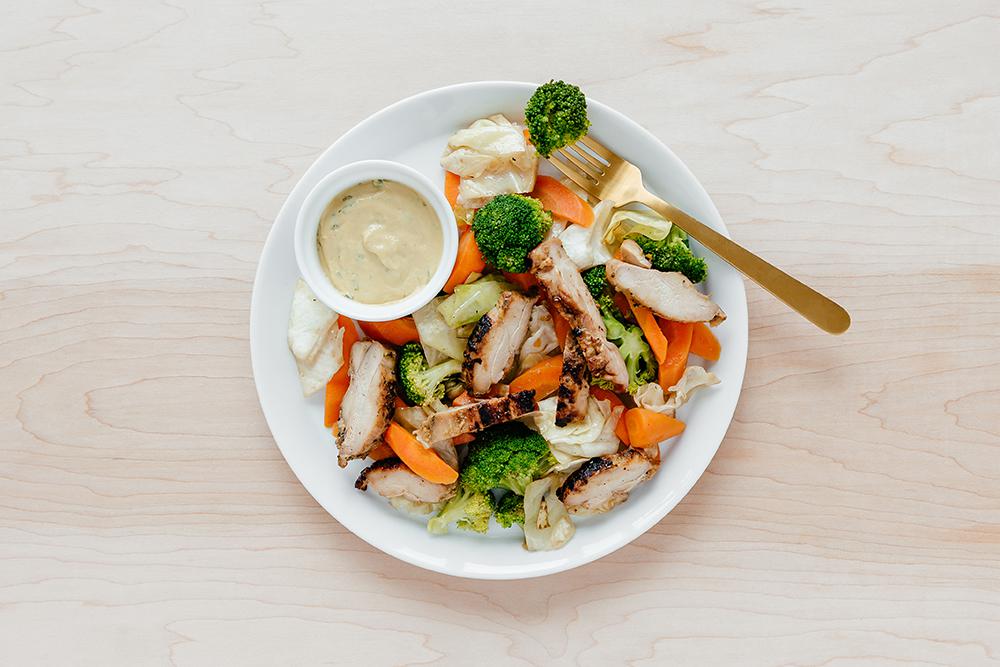 Image from: Territory Foods
What You Get: Territory Foods is a meal delivery service that features a wide range of meals that are designed by nutritionists and are crafted by local chefs. These meals are free of gluten, refined sugars, or dairy and are only made using clean and fresh ingredients. They also offer flexible plans for your lifestyle. You can pick between Meal Plans, Custom, and Market boxes!
---
Image from: Paleo On The Go
What You Get: Sending every month, Paleo On The Go's curated boxes are filled with chef-created, real-food dishes made from 100% paleo and AIP-friendly ingredients. Every meal is carefully shipped in a recyclable, insulated package, and when it arrived, all you just need to do is re-heat the meals and enjoy!
---
Image from: Paleo Plan
What You Get: Paleo Plan is a monthly box subscription that features carefully planned menus that ranges from simple breakfast dish to the heartiest dinner fare. All recipes are gluten-free, grain-free, and dairy-free and are also kitchen-tested and easy to prepare. These are created by their resident paleo chefs and nutrition therapist!
---
Image from: Pete's Paleo
What You Get: Set your table with healthy and delicious dishes prepared by Pete's Paleo renowned chefs using the best, fresh local ingredients. Their menu changes on weekly basis and are based on what the farmers grow and harvest during the season. Every box contains healthy and nutritious pre-made meals that are certified to be gluten-free, dairy-free, and soy-free too. All you just need to do is re-heat the meals, eat, and enjoy!
---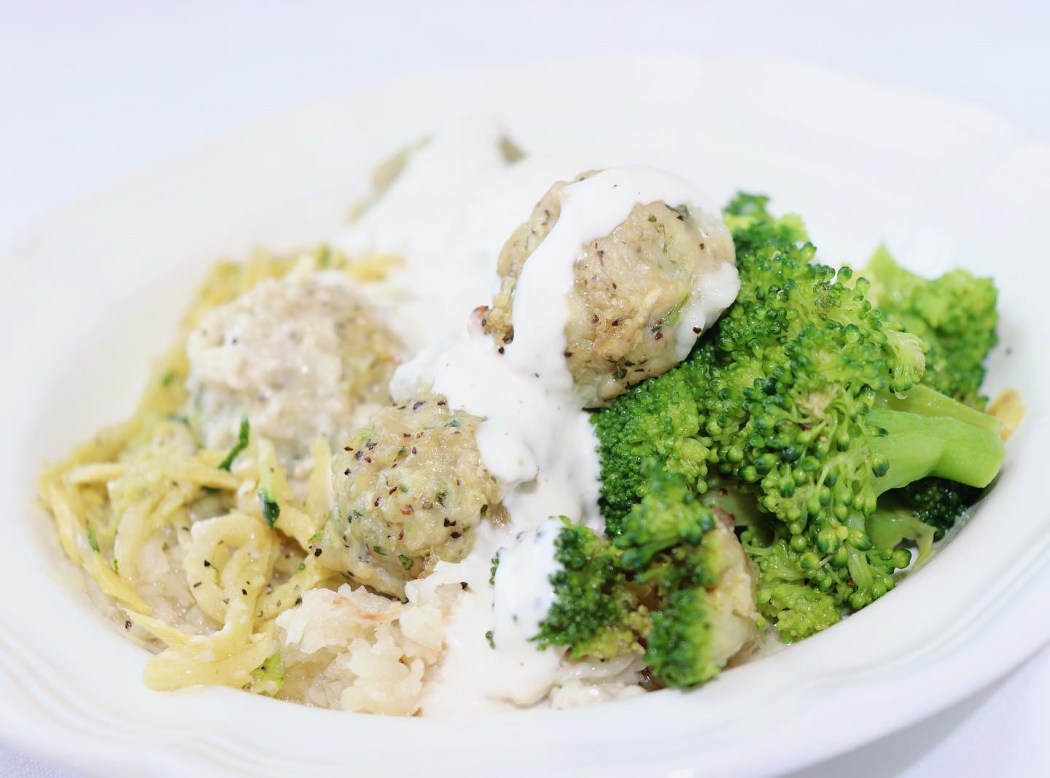 Image from: Eatology Paleo-Zone
What You Get: Eatology Paleo-Zone offers a variety of deliciously tasting nutritious meals made with real, whole-food ingredients that are guaranteed to be gluten, hormone, and preservative-free! Aside from their signature meal packages, this subscription also offers Family Platters, Seasonal Specials, Custom Meals, and Vegetarian that are available in 10, 15, and 21 meal packages. These meals will definitely get you fitter, and not fatter!
---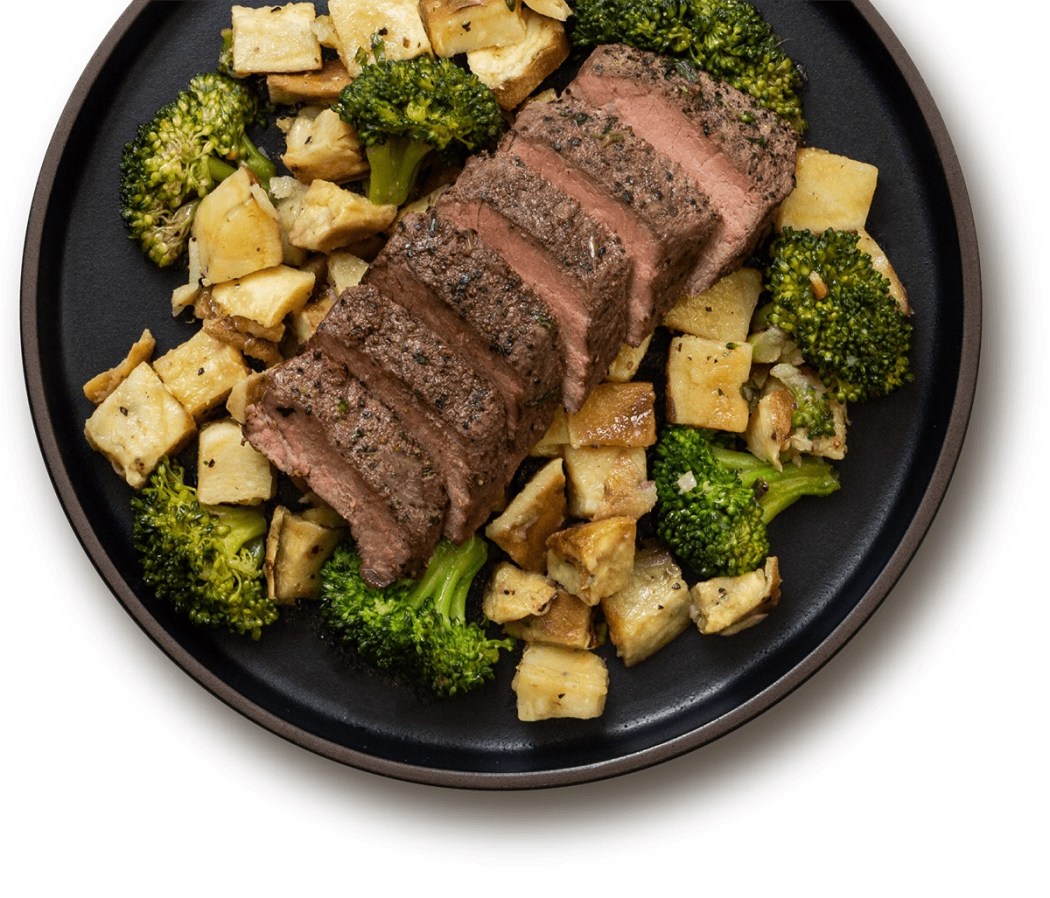 Image from: Fresh N Lean
What You Get: Fresh N Lean is a meal subscription service that offers pre-packaged meals delivered straight to your home or work each week. Each box includes a variety of healthy and delicious meals made from fresh and organic ingredients. What makes this box more exciting is that you can pick your plan online or choose from their A La Carte options!
---
Meat Delivery Subscriptions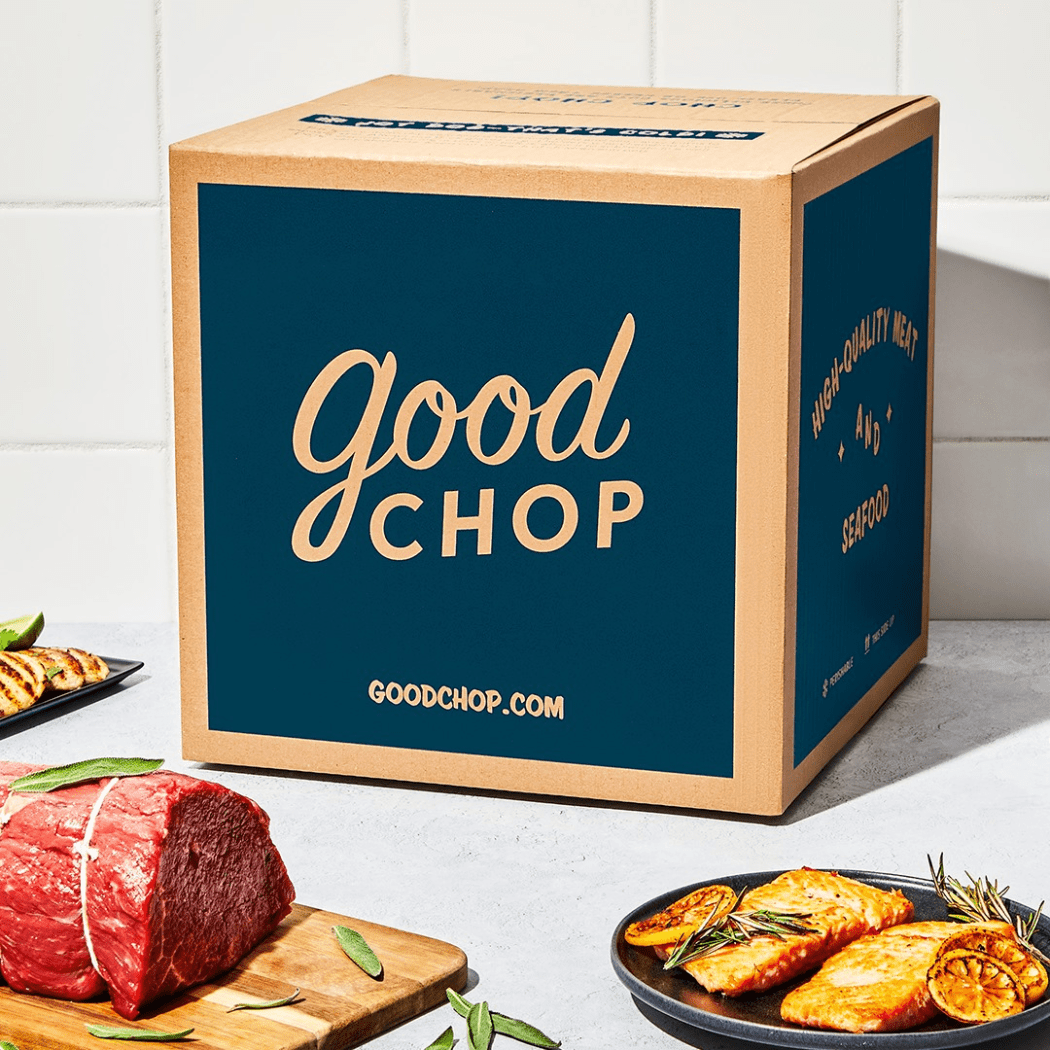 Image from: Good Chop
What You Get: If you're looking for the best meat and seafood source, Good Chop is a great option! This flexible subscription gives subscribers the chance to build their own box by choosing which cuts to include in their order. There are 48 different cuts to mix and match, ranging from responsibly-raised beef and antibiotic-free pork to free-roam chicken and sustainably sourced seafood. Boxes are available in two sizes – Medium Box (for individuals or small families) and Large Box (for large freezers and big families). Just choose which suits your need best, and enjoy all-American seafood and meat, conveniently delivered to your home!
Deal: Get $100 off your first THREE boxes with a Medium or Large Box subscription plan - that's $50 off your first box, $30 off your second, and $20 off your third Use coupon code 3W-S6MVO and Use this link to subscribe.
---
Image from: our review
What You Get: Butcher Box delivers a selection of premium quality meat enough for about 15-20 meals in each box! Everything has been carefully cut and prepared, saving you a lot of time compared to when purchasing from butcher shops. Their 100% grass-fed beef is top-notch, and they also offer pork, chicken, and other meat products. You can also have the box delivered every two or three months depending on your needs.
Deal: Check for the latest special offer for Butcher Box! Use this link to get the deal.
---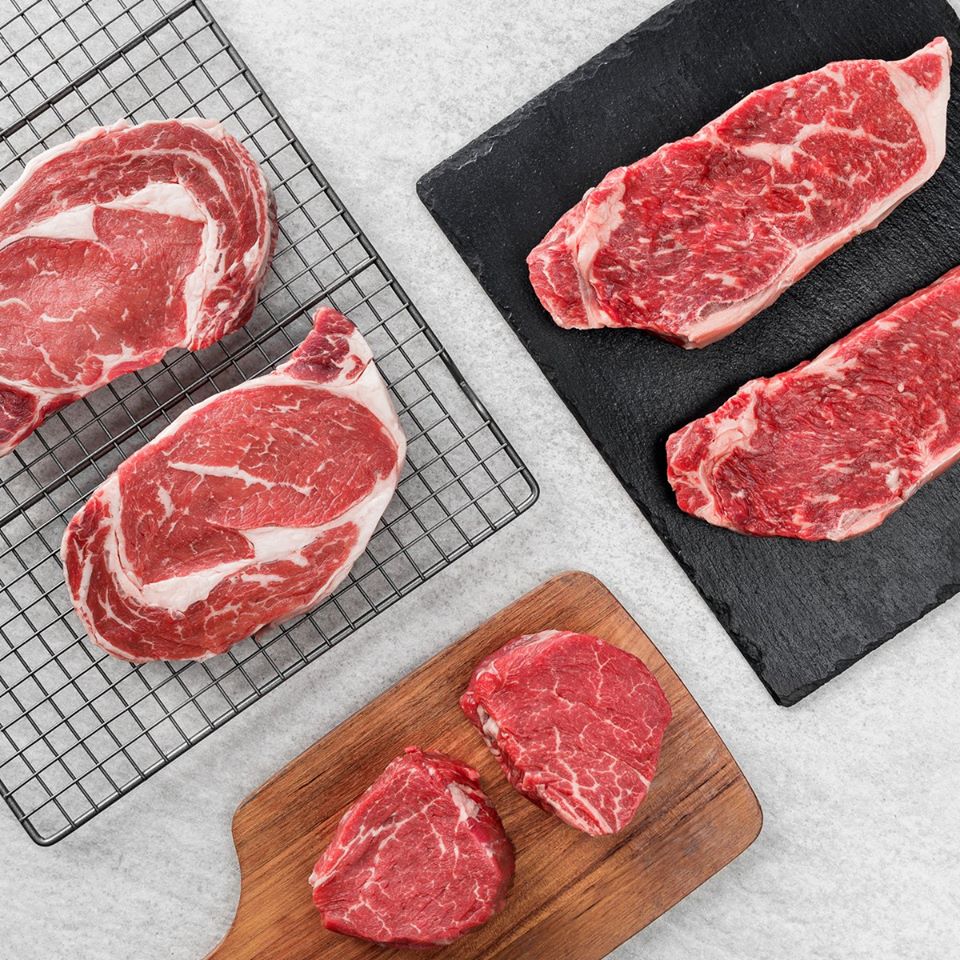 Image from: Rastelli's
What You Get: Rastelli's offers menu staples such as ground beef, sirloin steaks, chicken breasts, and even seafood. All their products are shipped raw and blast frozen to arrive at your home in their best and freshest condition. You can keep them in the fridge for 5-7 days for meat, and 3-5 days for seafood. Their meats are certified to be antibiotic, steroid, and hormone-free too!
Deal: Take $15 off your first purchase at Rastellis.com. Use coupon code RASTELLIS15.
---
Image from: our review
What You Get: Ethically-sourced, grass-fed, and finished beef and lamb, pastured pork and chicken, and wild-caught seafood await you when you subscribe to Moink monthly box subscription. There are 2 available boxes you can choose from, the first one is the full-sized box with 13-16 lbs of meat and the small sampler with about 8-12 lbs of meat. Currently, they are available in 5 box options including:
Beef, Pork & Chicken
Beef, Chicken & Salmon
Beef, Lamb & Chicken
Beef
Chicken & Salmon
Deal: Get $20 off your first box! Deal applies automatically, just visit and subscribe.
---
Image from: Omaha Steaks Box Plans
What You Get: Get the most premium steak and gourmet foods delivered straight to your doorstep! Omaha Steaks Box Plans is available in monthly, bi-monthly, and quarterly box plan that can contain 3-meal, 5-meal, and 7-meal packages. It's the perfect subscription box for busy families!
---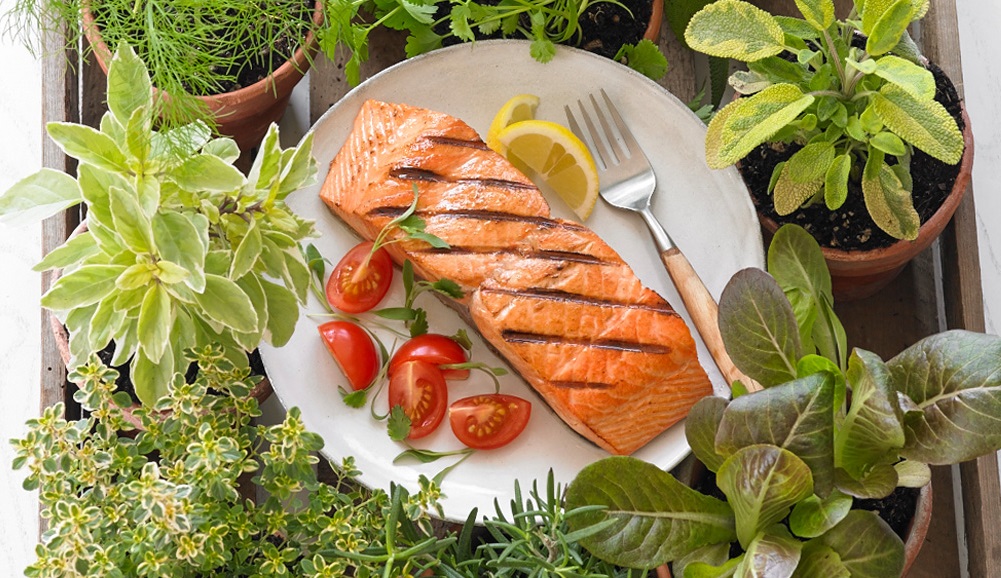 Image from: Vital Box by VitalChoice
What You Get: Vital Box by VitalChoice ships the finest wild seafood and organic fare, which was harvested from known wild fisheries and farms all over the world. You can pick from Wild Salmon pack (14+ servings of single-serve portions, salmon burgers, dogs, or sausages, and smoked salmon), Wild Fish pack (15+ servings of wild salmon and other fish like halibut, cod, tuna, sole, or sablefish with salmon burgers, dogs, or sausages), or Wild Seafood pack (17+ servings of the single-serve portion that includes shellfish).
---
Image from: EatClean
EatClean is a healthy meal delivery service that caters to various dietary preferences, including paleo. With a commitment to fostering wellness through food, EatClean provides fully prepared meal kits, ensuring that health-conscious individuals can seamlessly integrate nutritious choices into their lifestyles. Each paleo-friendly dish is thoughtfully composed by experienced chefs, utilizing only the most wholesome ingredients, resulting in a fusion of exquisite flavors and nourishing elements.
---
Paleo Snacks & Lifestyle Subscriptions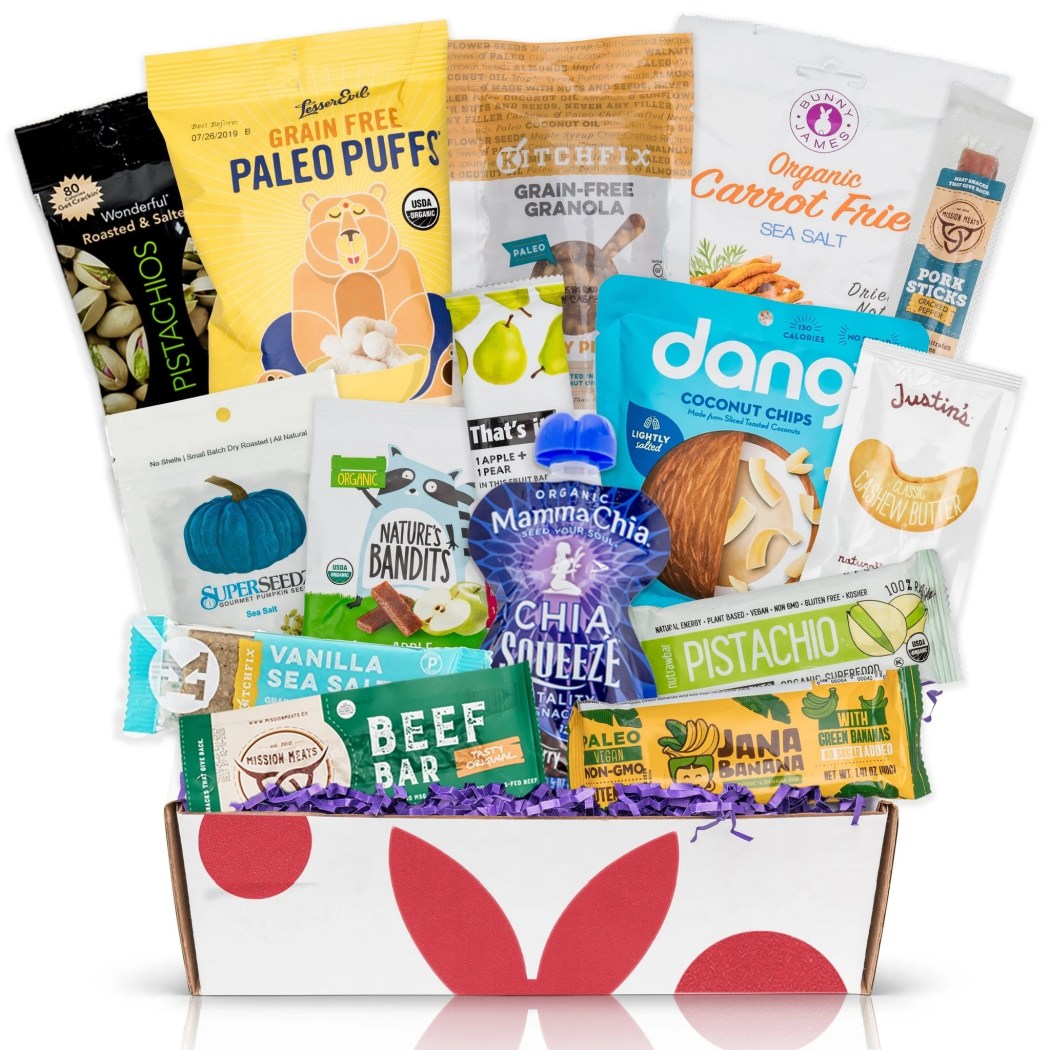 Image from: Bunny James Box
What You Get: Bunny James Box provides an ultra-premium snack for people with special diets, allergies, and food tribe. Whether you are vegan, keto, gluten-free, or paleo, they definitely have delicious snacks for you to try on! Each box is meticulously curated with delicious chips, bars, seeds, nuts, and jerkies. The perfect balance of sweet, savory, chewy & crunchy.
---
Image from: PBH Foods
What You Get: If you are a cookie lover but is on the Paleo diet, PBH Foods is definitely the perfect box to try on! It's a monthly cookie service subscription that delivers keto and paleo baked goods delivered straight to your doorstep. All the cookies are made in small batches using whole, unprocessed ingredients that are guaranteed to be dairy-free, gluten-free, and non-GMO too!
---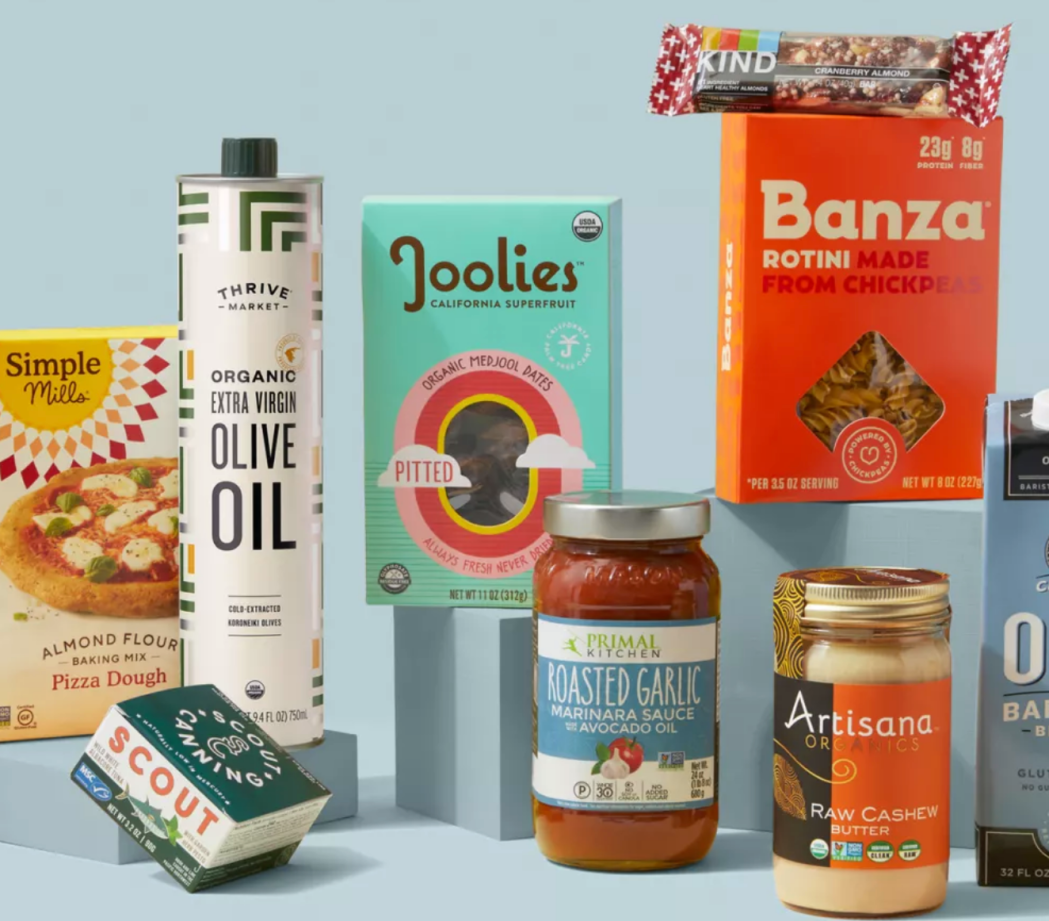 Image from: Thrive Market
What You Get: Thrive Market is an online marketplace with 6,000+ wholesome food, home, and beauty products curated exclusively for members. This subscription provides a wide range of the world's best organic, non-GMO, non-toxic, and sustainable brands to choose from. What's great about this subscription is that for every paid Thrive Market membership, they also provide a free one for someone in need!
Deal: Get 30% off your first order + FREE gift when you sign up for an annual Thrive Market membership! Deal applies automatically, just visit and subscribe.
---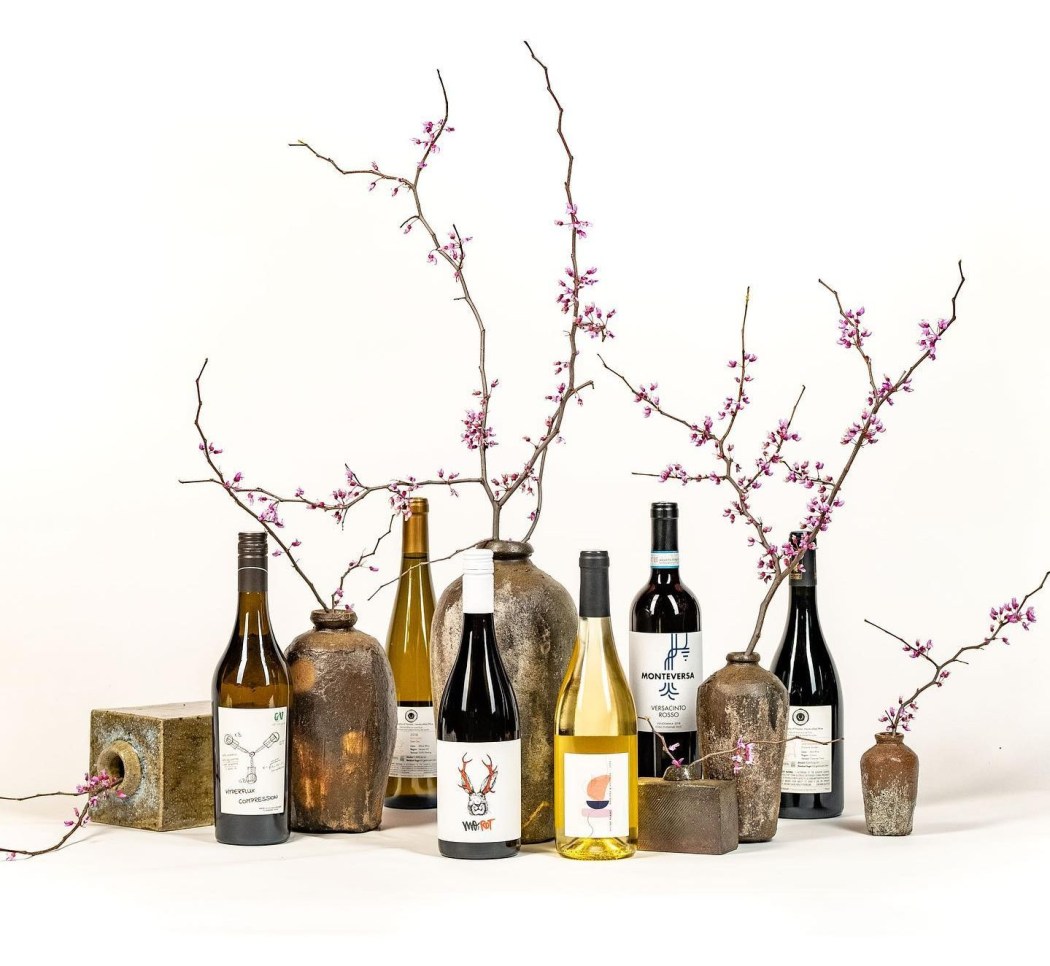 Image from: Dry Farm Wines
What You Get: For a paleo-friendly wine drinking session, here's Dry Farm Wines. This subscription gives you access to extraordinary natural wines to enjoy! Every bottle produced is made with organically grown grapes on family farms and biodiverse vineyards – free of sugar and toxic additives. Just choose your wine varietal, the number of bottles to include in your shipment, and the frequency with which you want the wines delivered. Then, they'll curate your box and conveniently deliver it straight to your doorstep! If you aren't satisfied with your wine, they'll replace or refund you in full with their 100% Happiness Promise – no questions asked! Because with this subscription, switching to pure wine is a breeze!
Deal: Get a bottle for just 1¢ with your first Dry Farm Wines club box! Deal applies automatically, just visit and subscribe.
---
And that's our list of the best paleo meal kits and subscription boxes!
If you are looking for more, check out our list of all the best subscription boxes in every category!